Hollywood celebrities are known for their on-screen charisma, glamour, and larger-than-life personalities. However, when it comes to real-life clashes, they are not immune to them. From petty disagreements to public feuds, Hollywood has seen its fair share of clashes between celebrities. Some of the most iconic clashes are listed below:
-Advertisement-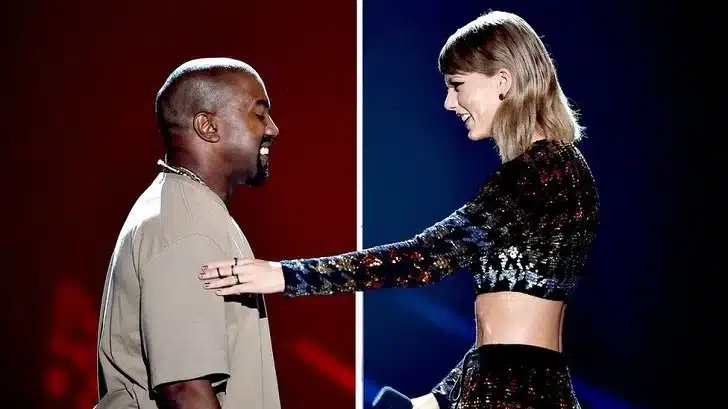 THE TAYLOR SWIFT AND KANYE WEST FEUD
One of the most well-known celebrity clashes in recent years is the feud between Taylor Swift and Kanye West. It all started in 2009 when Kanye West interrupted Taylor Swift's acceptance speech at the MTV Video Music Awards. The feud continued to simmer for years, with Kanye West mentioning Taylor in his song "Famous," which contained lyrics that Swift found offensive. The feud took a turn for the worse when a recording of a phone call between the two was leaked online, in which West can be heard seeking Swift's approval for the song. The feud sparked outrage among Swift's fans, and West eventually apologized and has been the subject of much media attention and polarized opinion. It is one of the most well-known celebrity clashes in recent years.
THE MARIAH CAREY AND NICKI MINAJ FEUD
The feud between Mariah Carey and Nicki Minaj began when they were both judges on American Idol in 2013. The feud escalated on set, with the two exchanging insults and arguing during auditions. The feud was caught on camera and went viral, with both stars leaving the show after just one season. The feud continued after the show, with the two stars trading insults and releasing diss tracks towards each other.
-Advertisement 3-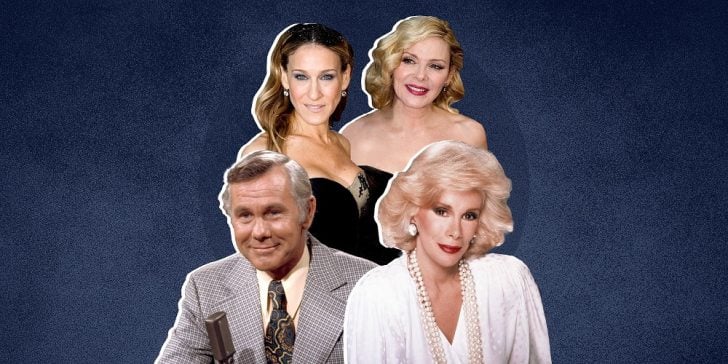 KIM CATTRALL AND SARAH JESSICA PARKER
Kim Cattrall and Sarah Jessica Parker, who starred in the hit TV series Sex and the City, had a well-publicized feud that lasted for years. The feud reportedly started when Kim declined to reprise her role in the third Sex and the City movie. Sarah Jessica Parker, one of the movie's producers, expressed her disappointment publicly. Kim later accused Sarah Jessica Parker of being a "mean girl." The feud between the two actresses was never resolved, and they are unlikely ever to work together again.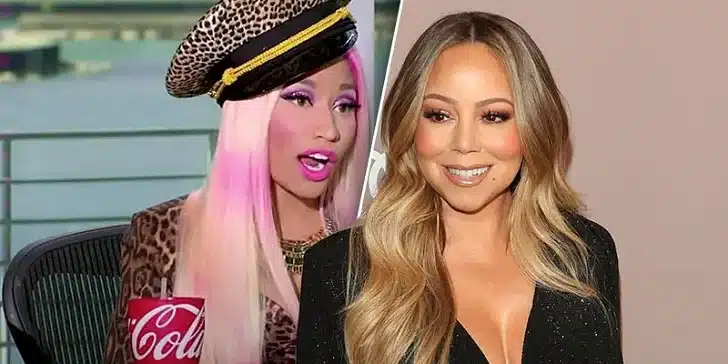 THE ANGELINA JOLIE AND JENNIFER ANISTON FEUD
The feud between Angelina Jolie and Jennifer Aniston started in 2005 when Jolie and Brad Pitt, who was married to Aniston then, began a relationship while filming Mr. & Mrs. Smith. The media frenzy surrounding the affair put Aniston in the spotlight, and Jolie was labeled a homewrecker. The feud continued for years, with both stars taking shots at each other in interviews and on social media.
-Advertisement-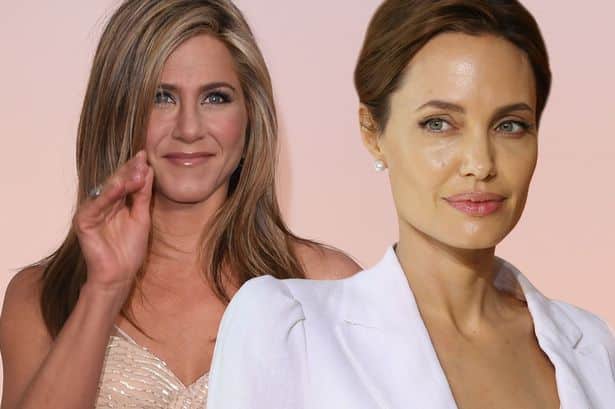 THE RIHANNA AND CIARA FEUD
In 2011, Rihanna and Ciara got into a Twitter feud, with Rihanna taking a swipe at Ciara's recent album sales. The feud escalated when Ciara called out Rihanna for her promiscuous behavior on a talk show. The feud died down before it gained the media's attention.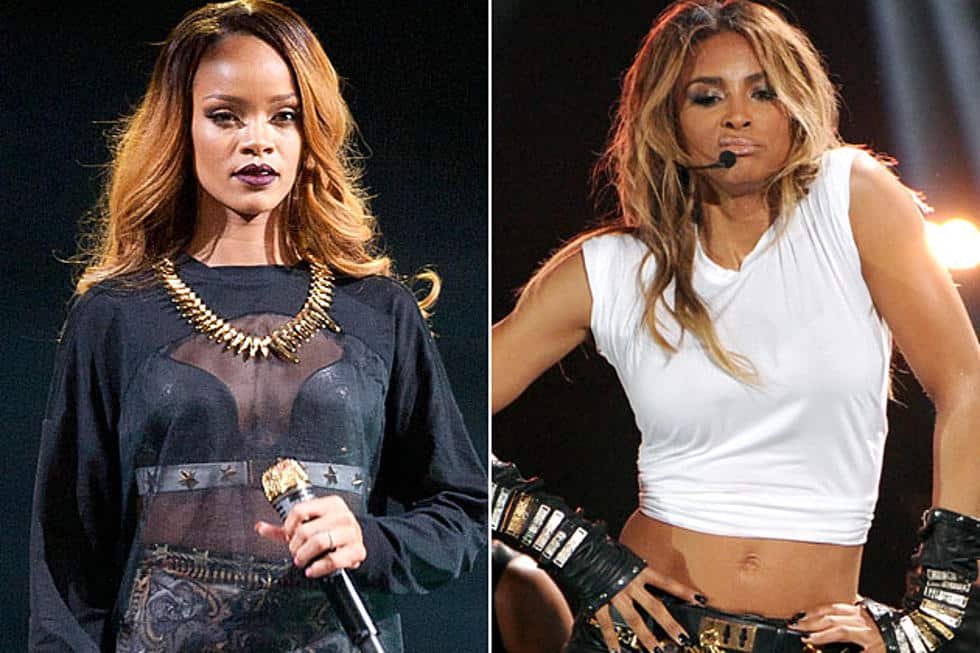 Shannen Doherty vs. Alyssa Milano
-Advertisement-

Shannen Doherty and Alyssa Milano played sister witches Prue and Phoebe on the WB series Charmed. Doherty stayed with the show for three seasons until her character was killed off in 2001. Reportedly, the departure came due to on and off-set tensions between the two actresses. The drama became so intense that the only feasible solution was letting one of the women go. It was rumored that Milano had more of a fan base on the show, and Doherty wanted to part ways as well. Therefore, the character of Prue was written off.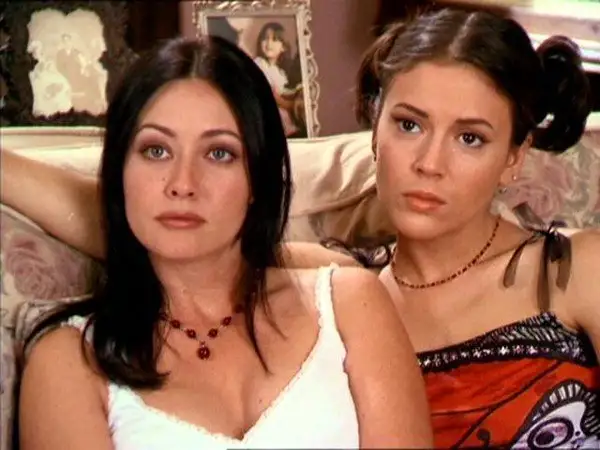 In 2013, Milano talked with Andy Cohen on Bravo's Watch What Happens Live, and reflected on Doherty's departure from the show, "I can tell you that we were on the air with her for three years, and there were definitely some rough days. Holly and Shannen were best friends for like 10 years before the show started, so it was very much sort of like high school."
-Advertisement-

The two have since reconciled, with Milano having reached out to Doherty during her battle with breast cancer. The actress confirmed in 2017 she is now in remission.
Madonna vs. Elton John
The feud between the musical icons began in 2002 when Sir Elton John slammed Madonna's song for the James Bond film Die Another Day. The musician declared it "the worst Bond theme ever." Once again in 2004, John ridiculed the Queen of Pop during the 2004 Q Awards in London. When he noticed Madge was nominated in the best live act category, John quipped, "Since when has lip-synching been live? Anyone who lip-synchs in public on stage when you pay 75 pounds to see them should be shot. Thank you very much." He would later apologize for his tactless comments.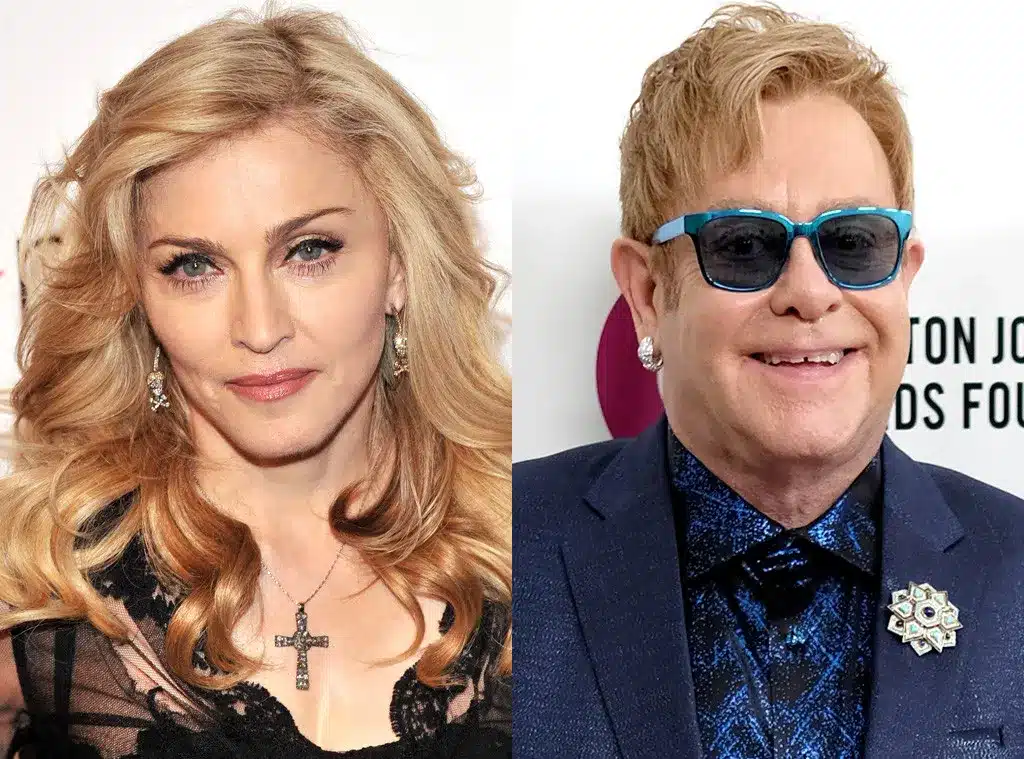 -Advertisement-

Elton and his partner David Furnish attempted to have the singer perform at their bachelor party in London in 2005, but Madonna declined. He reportedly told his guest, "Madonna, the miserable cow, wouldn't do it." In response, a spokeswoman for Madge said, "Madonna wishes Elton all the best, and hopes married life will make him a happier person."
After a few years of calm waters, their feud was once again reignited in 2012 when John had an interview with Molly Meldrum on Australian TV. When asked about the songstress, he said, "Why is she such a nightmare? Sorry, her career is over. Her tour has been a disaster and it couldn't happen to a bigger [expletive]". A chance meeting between the two icons brought the nasty feud to an end later that year, when they dined at the same restaurant. John apologized for his behavior and offered to buy her meal. He expressed, "She was very gracious and accepted and we talked. We are fine—it was just me and my big mouth."
Sarah Jessica Parker vs. Kim Cattrall
Rumors had circulated for years that onscreen best friends Sarah Jessica Parker and Kim Cattrall were actually feuding secretly behind the scenes of Sex and the City. The alleged feud reportedly began when Parker was paid considerably more than Cattrall during the final season of the show. The dispute over money also allegedly caused delays during the production of the two Sex and the City films in 2008 and 2010. Initially, the actresses denied claims of any animosity, but tensions boiled over in September 2017 when Parker confirmed there would be no third film.
-Advertisement-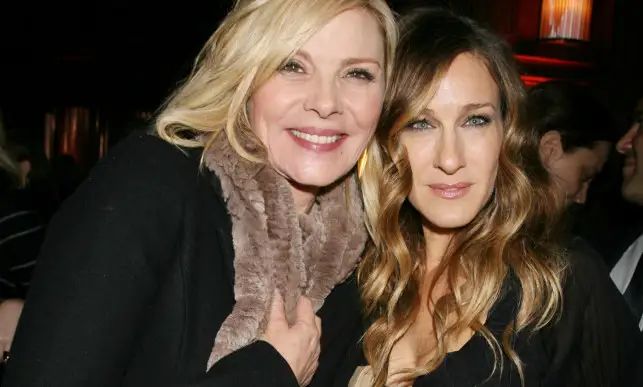 The Daily Mail ran a piece that alleged Cattrall had "outrageous demands" and halted production, but the actress openly refuted the story. She had tweeted "The only 'DEMAND' I ever made was that I didn't want to do a 3rd film…& that was back in 2016." Willie Garson, who portrayed Standford Blatch, allegedly pointed the finger at Cattrall for balking on a final film. The actress vehemently denied claims that she was ever on board for a third movie. She also stated she had "never been friends" with the cast and that Parker "could have been nicer."
Taylor Swift vs. Katy Perry
Perhaps one of the most famous celebrity feuds in recent years is that of Taylor Swift and Katy Perry. The duo used to be close friends, until Perry allegedly poached a trio of dancers from Swift's tour in 2013. The discord continued to grow when Swift revealed the song "Bad Blood" from her album 1989 was about a fellow female pop star, whom she wouldn't name. The singer then said "She basically tried to sabotage an entire arena tour. She tried to hire a bunch of people out from under me." Many suspected the comments were made about Perry, who posted a cryptic tweet one day after the interview, stating "Watch out for the Regina George in sheep's clothing…"
-Advertisement-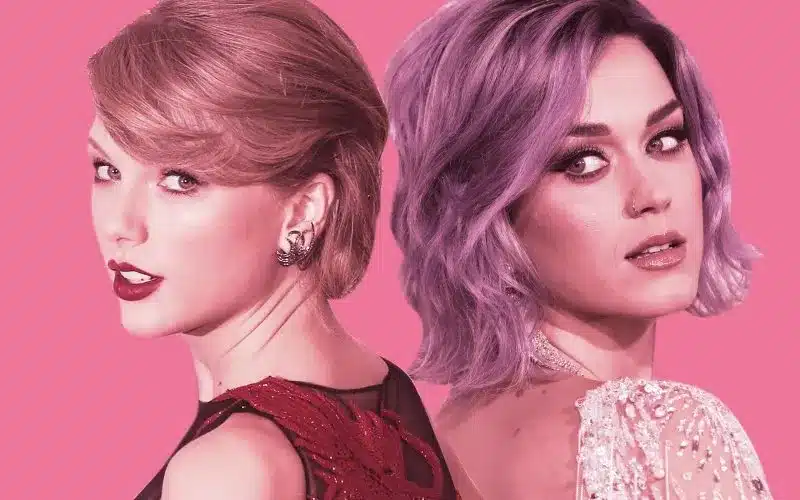 When asked by a fan if she would ever collaborate with Taylor Swift, Perry had said, "If she says sorry, sure!" In 2017, Perry released a song entitled "Swish, Swish" which many felt took aim at Swift. The American Idol judge had been vocal about her issues with Taylor recently, having said "Honestly, it's really like she started it and it's time for her to finish it." She would go on to say she wants to make amends with the singer and even sent her an actual olive branch as a sign of peace, which Swift gratefully accepted.
Taylor Swift vs. Kim Kardashian and Kanye West
Another modern-day feud involves Taylor Swift and Kim Kardashian and Kanye West. Swift and West had previously made amends following his interruption of her award at the 2009 MTV Video Music Awards. The new feud started when West seemingly called out the pop star in his song "Famous", rapping "I feel like me and Taylor might still have sex / I made that b*tch famous." Swift claimed she did not approve of the lyric, while West claims she did.
-Advertisement-

Kardashian defended her husband, releasing a video allegedly showing Swift giving the okay. The reality star branded the singer a snake, and the feud prompted Swift to take a break from the public for more than a year. She came back with her album Reputation, and seemingly fought back against the couple in her song "Look What You Made Me Do."
Drake and Pusha T
The beef between Drake and Pusha T has been brewing since the early 2010s — at which point Pusha T's bigger problem was still with Lil Wayne, who had recently signed Drake to his label Young Money — but reached a new high with a brutal exchange of diss tracks in 2018. Over the course of the decade, the pair swapped occasional insults, but the rhyme that became a line in the sand came on Drake's 2016 track "Two Birds, One Stone," in which he questions the authenticity of Pusha T's drug-dealing stories. Pusha-T responded a year and a half later, in May 2018, with the release of his Kanye-produced album Daytona, the final track of which, "Infrared," includes a reference to Drake using ghostwriters. The very same day, Drake fired back with "Duppy Freestyle," which takes aim at both Pusha T and Kanye; Drake is publicly credited as a co-writer on two songs off the latter's The Life of Pablo.
-Advertisement-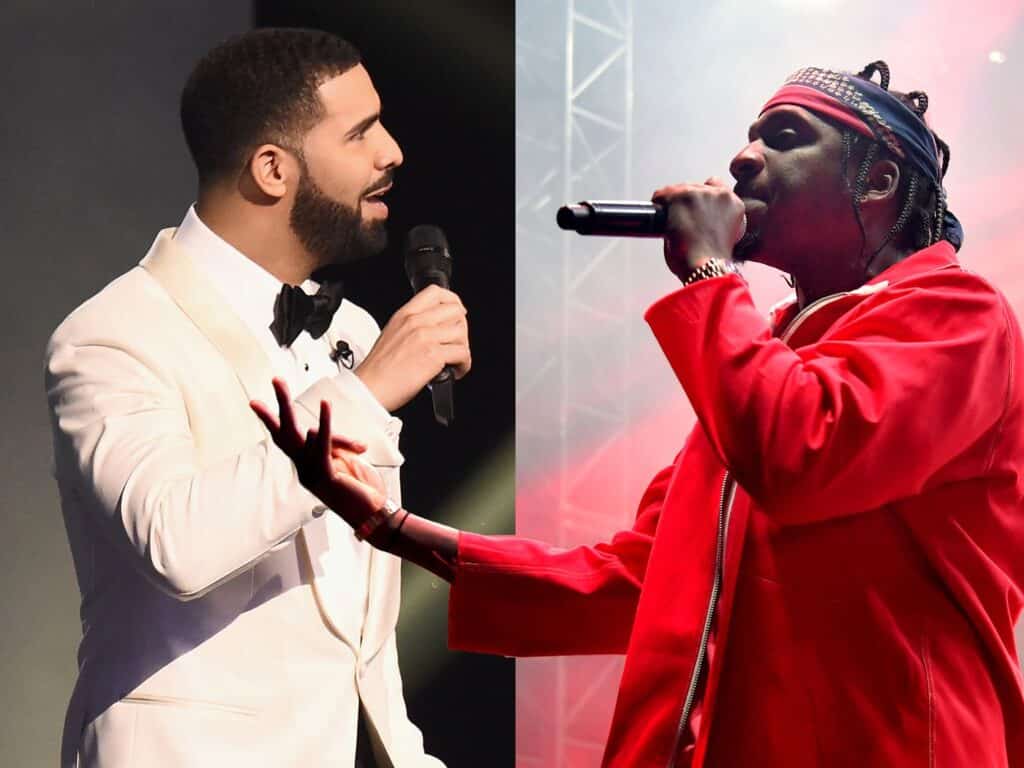 A year later, Pusha not only reignited this existing feud, but also sparked another. The rapper appeared on the late Pop Smoke's unreleased track "Paranoia," and his verse seemed to blame Drake for him getting attacked on stage at his 2018 concert. Young Thug, who was also featured on "Paranoia," said on his Instagram Story that he wouldn't have hopped on the song if he knew it would address the beef. Pusha T fired back, taking to his own Story to put Thugger in his place."you were the last verse added to the song and that's ONLY because I requested YOU!!" Pusha responded, adding "I WOULD NEVER look or need your RESPECT for what it is I bring to the rap game!!!" 
Khloe Kardashian and Jordyn Woods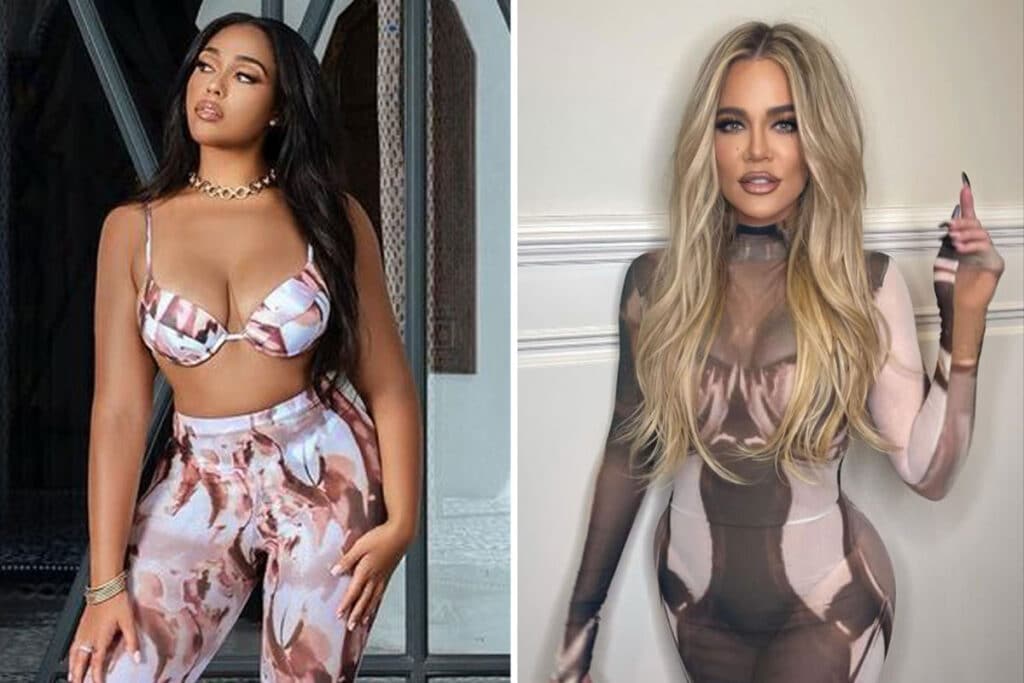 CREDIT: MATT WINKELMEYER/GETTY IMAGES; TOMMASO BODDI/GETTY IMAGES
-Advertisement-

Keeping Up With The Kardashians fans were shocked to see news claiming Khloe Kardashian's baby daddy Tristan Thompson cheated on the reality star with Kylie Jenner's best friend and Life of Kylie costar Jordyn Woods.
After back and forth on social media, with Kardashian claiming Woods was responsible for her "family being ruined," Woods cleared the air on Red Table Talk with Jada Pinkett Smith by admitting that she handled the situation wrong after Thompson had kissed her.
-Advertisement-

Woods has moved on from the situation onto new projects like a guest appearance on Freeform's grown-ish, while summer 2019 episodes of Keeping Up With The Karadashians are relitigating the situation, again unsuccessfully trying to turn audiences against someone they once considered their sister. Both ending 2019 saying they had moved on from the situation and preferred to concentrate on being positive.
Lala Kent and Jennifer Lawrence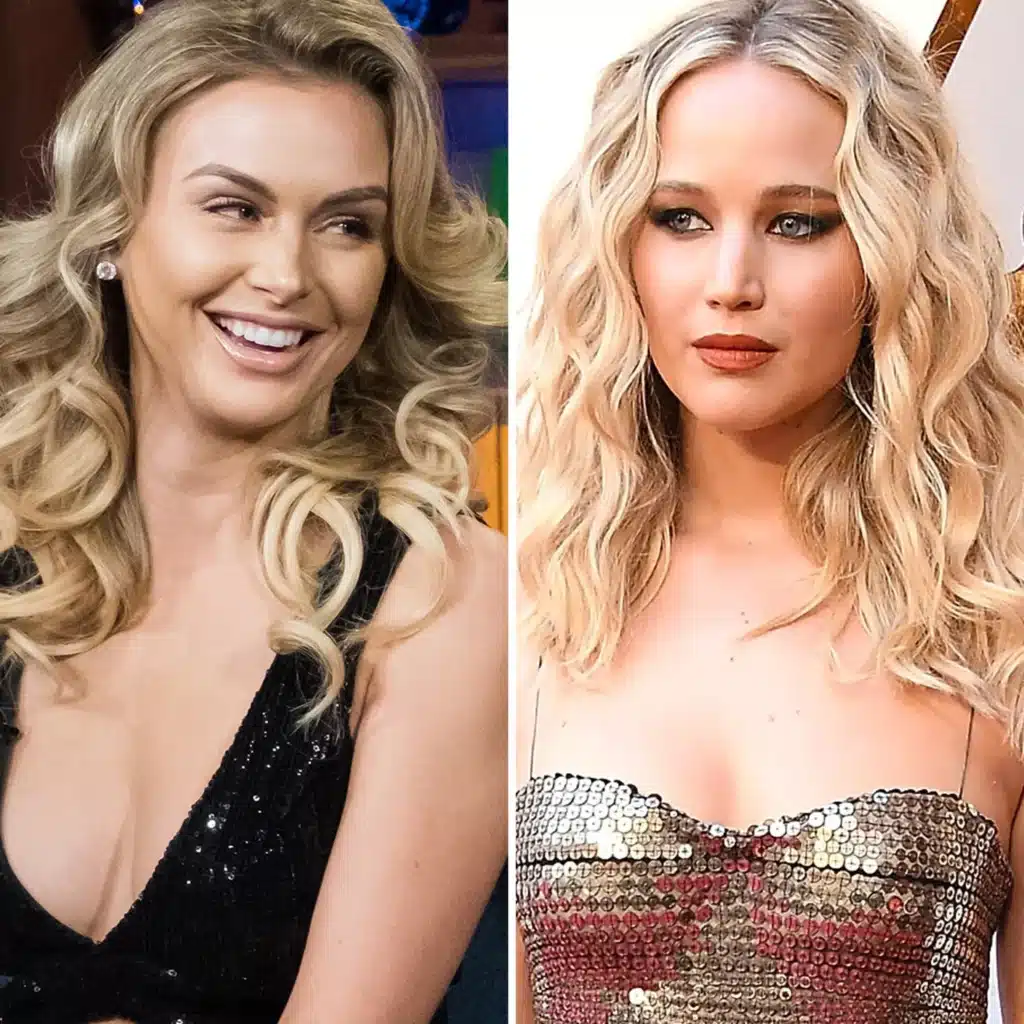 CREDIT: RICH FURY/GETTY IMAGES; KEVIN WINTER/GETTY IMAGES
-Advertisement-

It may seem odd to utter the Vanderpump Rules star's name in the same sentence as one of Hollywood's highest-paid actresses, but feuds come in all sizes. This feud started when Jennifer Lawrence jokingly pointed a finger at Kent's constant on-air drama during an appearance on Watch What Happens Live! — and added "I'm like bitch, you's a c—-." Lala rebelled on Twitter and warned Jen not to "see her in the streets."
The Vanderpump Rules star also added fuel to the fire by giving a rant to Heather McDonald (on the podcast Juicy Scoop) in which she congratulated the Red Sparrow star on "two bombed movies in a row."
-Advertisement-

Kent went on The Jenny McCarthy Show later in 2018 though, and revealed that things healed up between her and the Hunger Games actress after Lawrence sent her a genuine apology over email.
Jennifer Lopez and Mariah Carey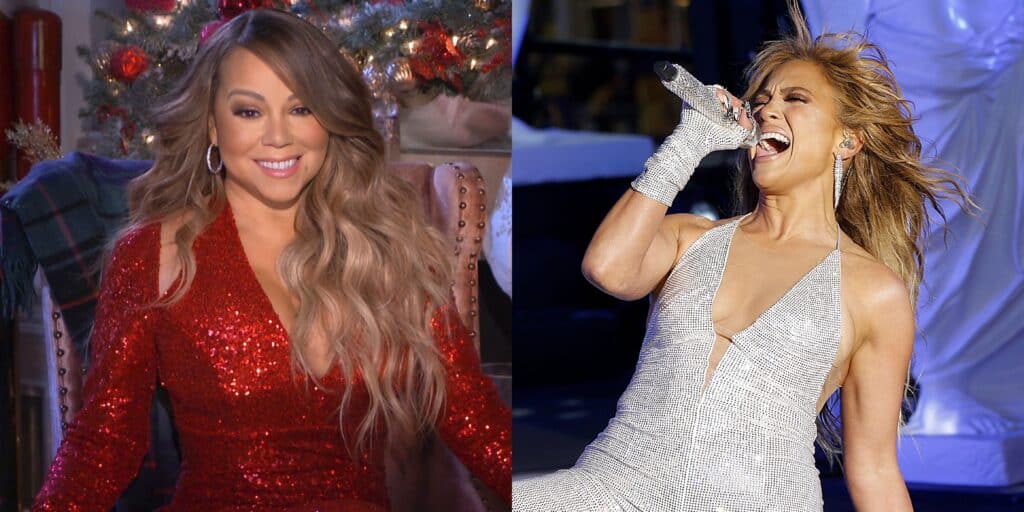 CREDIT: MARK SAGLIOCCO/GETTY IMAGES; FILMMAGIC
-Advertisement-

"I don't know her!"
Not since "Imma let you finish" has a collection of four simple words sent such a chill down the collective spine of America. We don't know why Mariah Carey has it out for Jennifer Lopez, we don't know why she refuses to admit that she knows who she is, we don't know why we find it all so deliciously entertaining. What we do know is that these two pop stars will never ever be friends.
-Advertisement-