"Many famous people use something called 'hair extensions' to make their hair look longer and thicker. It's like putting extra hair on their own to make it look fancier or different. They do this to look special for important occasions or just to change how they look. It's like a little trick they use to make their hair more beautiful."
When we admire our favorite celebrities, like the ones we see on TV or Instagram, it's important to know that they have a team of people helping them look great.
Some celebrities like to keep it a secret, but others are happy to tell us that they use something called "hair extensions" to make their hair longer or thicker. They use these extensions to create different hairstyles for movies, music videos, or just because they want to try something new. It's like adding extra pieces of hair to make themselves look even more beautiful.
While some celebrities prefer to keep their use of hair extensions a secret, many have bravely shared that they wear them. In this article, we'll talk about those superstars who are open about it.Now here we discuss some celebrities who use extensions to glam up their look
1.Kylie Jenner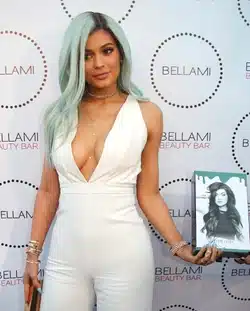 Everybody knows that Kylie Jenner really likes using hair extensions. But in March 2020, she showed her fans what her real hair looks like without them.
Kylie pictured in 2014 with her natural hair but In March 2020, she gave fans a glimpse of her natural hairKylie Jenner recently shared a day when she took care of herself. During that time, she took off her hair extensions and showed everyone her real hair, which was chin-length. Her natural hair had a bit of blonde in it, and she had parted it right down the middle.
Kylie Jenner recently shared a day when she took care of herself. During that time, she took off her hair extensions and showed everyone her real hair, which was chin-length. Her natural hair had a bit of blonde in it, and she had parted it right down the middle.
But in the past month, Kylie has gone back to using dark hair extensions, and they are so long that they almost reach her knees
2.Duchess of Cambridge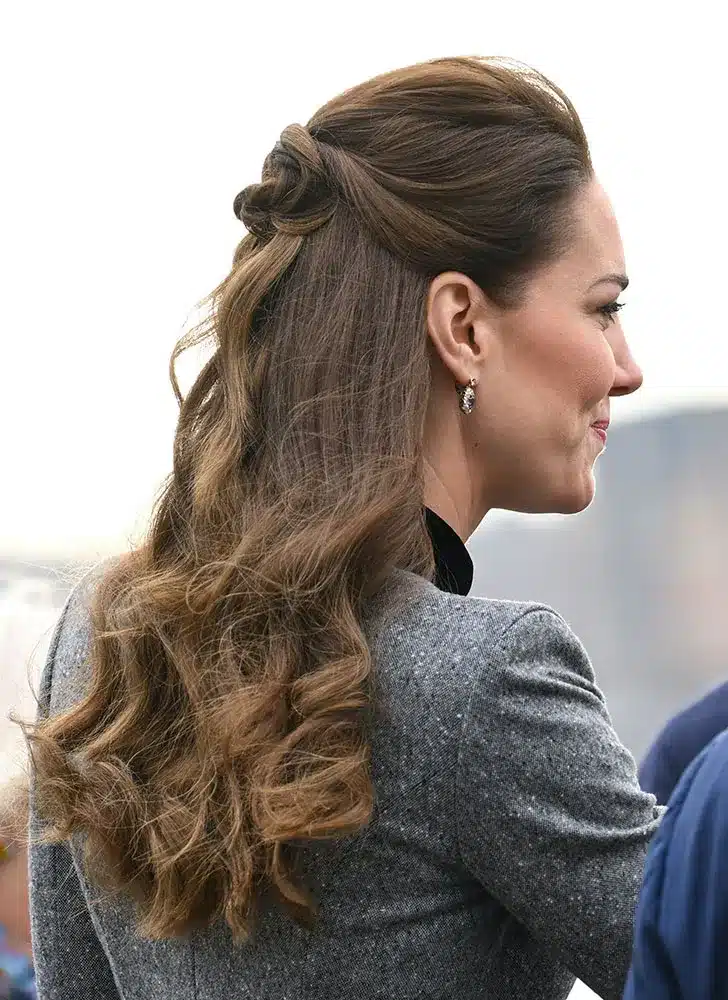 "Kate might have used some small hair extensions called tapes or ultra bonds. They can make hair thicker and longer, and they're so tiny that it's very tricky to see them," said Olia.
In September 2021, Duchess Kate had really pretty, thick hair with bouncy curls around her face. People who like the royal family wondered if she added more hair (extensions) because her hair looked much thicker and longer than before at other events.
3.Ariana Grande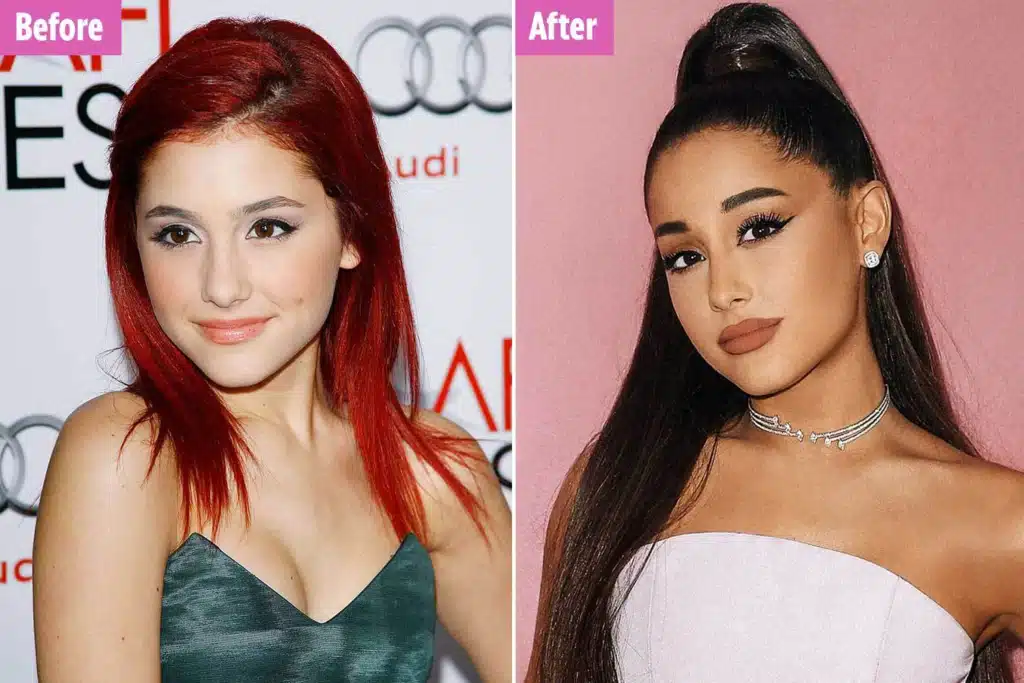 When you hear "Ariana Grande," most people think of her music and her long, lovely hair. But you wouldn't guess that she once said that acting for TV "completely destroyed" her hair.
Ariana Grande is great at looking different, even though she usually keeps the same haircut. Her favorite hairstyle is a high ponytail or space buns, but she always makes it special. To make sure it looks different each time, she changes how her hair feels, adds shiny hair clips, and wears cute cat ear headbands.
4.Katie Price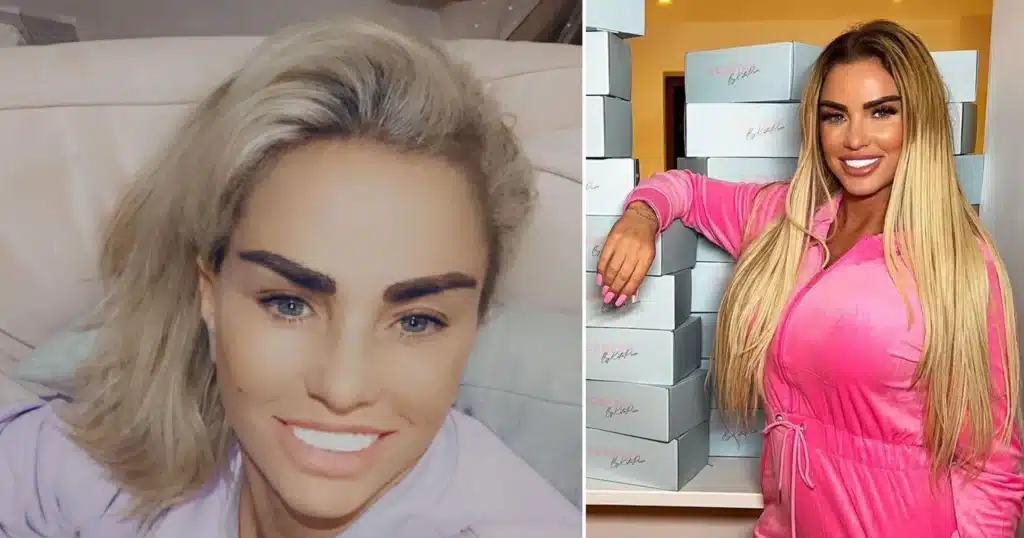 Earlier this year, Katie Price exclusively revealed to The Sun that'd she removed 500 hair extensions and unveiled her sleek shorter do.
She said: "I've finally had my extensions out and I wanted it cut off to get rid of all the dead ends and get the condition back.
"I have wigs if I want to experiment through lockdown, but this gives my hair a rest!"
5.Victoria Beckham
Victoria Beckham, the fashion expert, is known for her neat bun hairstyles. But she also likes using hair extensions to make her hair look even better. She mentioned in an interview that she uses Russian hair extensions for her stylish look.
6.Halle Berry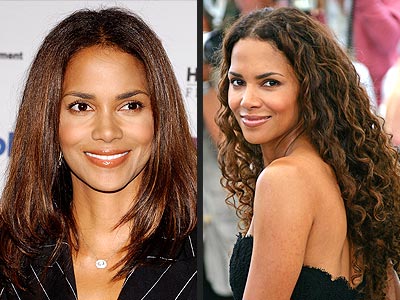 Halle Berry is most famous for her super short pixie haircuts in the 90s and early 2000s. Not everyone can rock such a short style, but she makes it look easy and attractive..
Halle Berry, a big Hollywood star, sometimes uses hair extensions. She used to have short haircuts in the 2000s but now tries extensions. She likes them because they're easier to manage than her natural curly hair.
7.Jennifer Lopez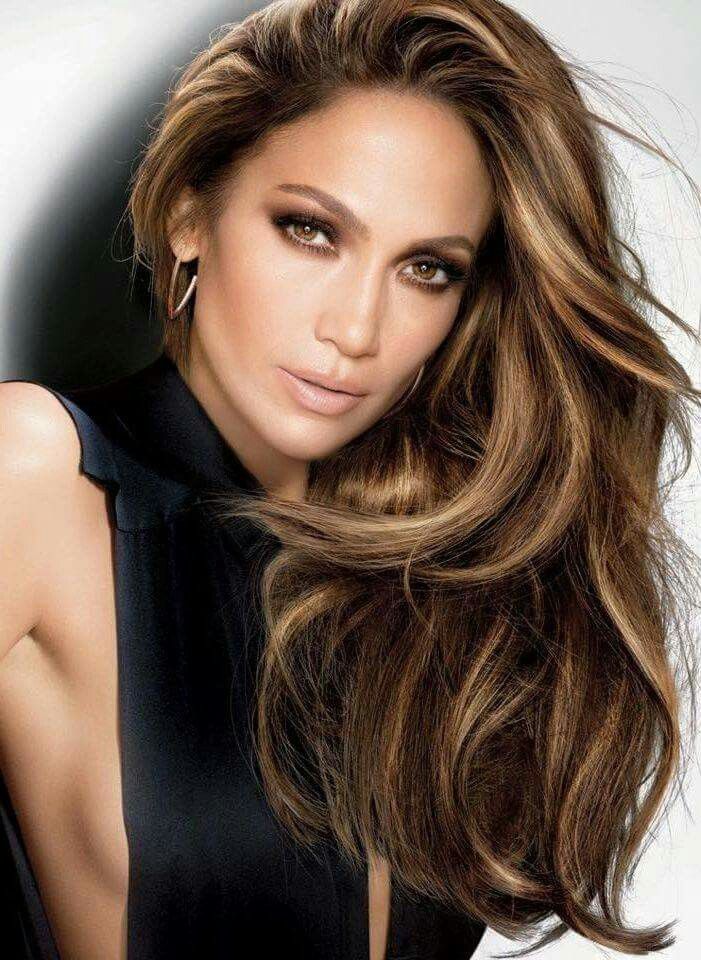 Jennifer Lopez, who we also call "Jenny from the Block," has sometimes had really short hair like a pixie cut, especially in the movie "Enough" in 2002. But she also likes using hair extensions to make her hair longer and more glamorous. In late 2020, she had long, blonde extensions that reached her stomach. She looked wonderful with her natural, wavy hair in a pretty caramel color.
She does not need to admit anything. For instance, when she removed her extensions in August 2021 and posted a natural selfie, magazines like Cosmopolitan.com, Glamour.com, and Lifeandstylemag.com reported extensively about it
8.Selena Gomez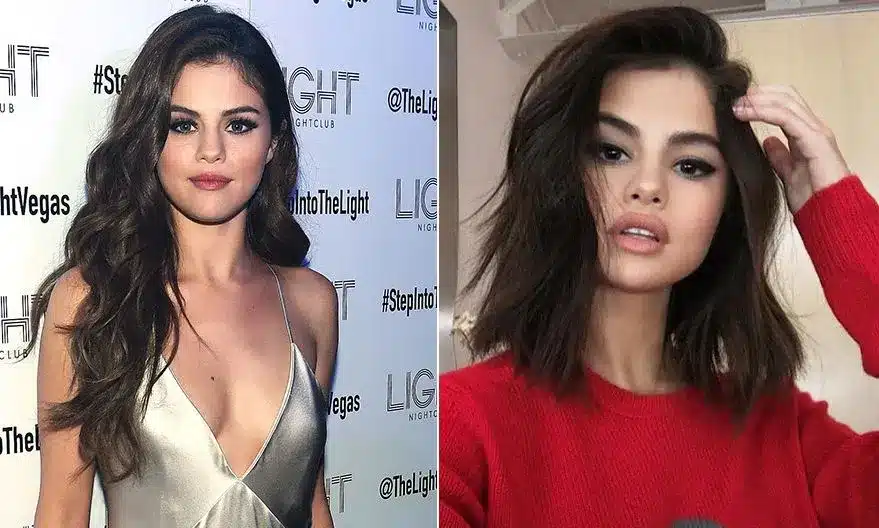 When you're as famous as Selena Gomez, you don't have to worry about what people think when you use hair extensions. A writer from Glamour magazine talked about how Selena Gomez honestly said that her hair isn't all her own.
Selena Gomez, who has her own beauty brand called Rare Beauty, recently tried something new with her hair. In May 2022, she showed off her long and flowing hair, which was very different from her short wavy hair just a few months earlier. She shared with her fans how she got these longer locks. Selena has always been open with her fans about her struggles with anxiety, depression, bipolar disorder, and her fight against lupus, which led to a kidney transplant. But now, she's doing well and looks great with her long hair!
9.Kim Kardashian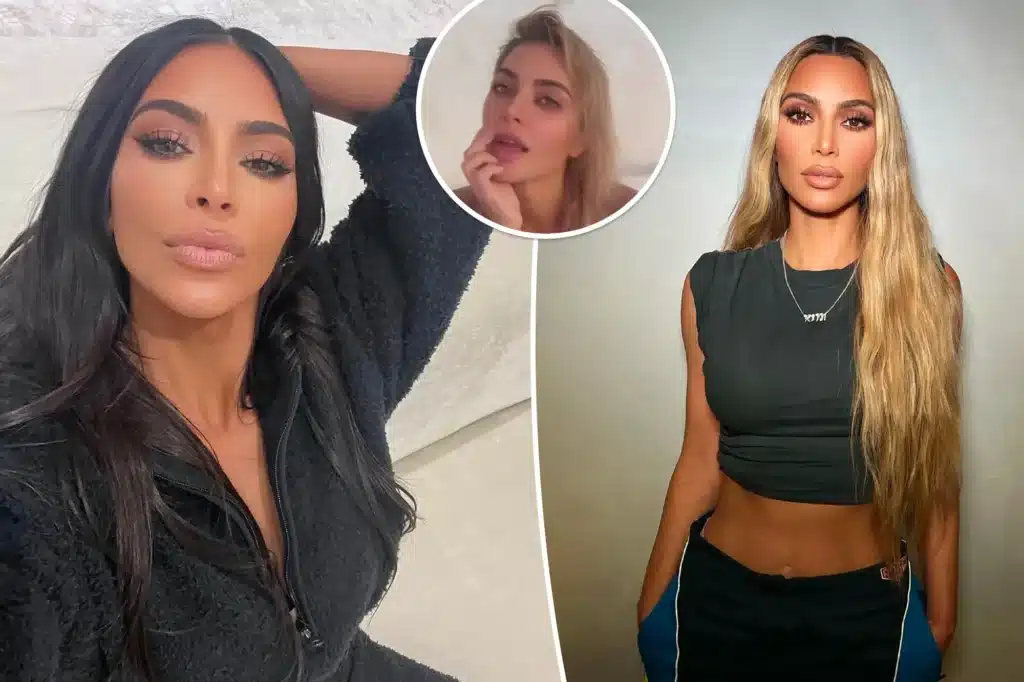 Like her younger sister Kylie, Kim often changes the length of her hair depending on her mood.
According to Black Entertainment Television LLC-owned BET.com, Kim Kardashian is one of the stars that will not shy away from admitting that she wears extensions.
BET.com reports that "Kim shared exclusively with her $2.99/month premium content app subscribers that she actually opts for extensions over wigs, and prefers extensions glued rather than sewed in."
10.Michelle Keegan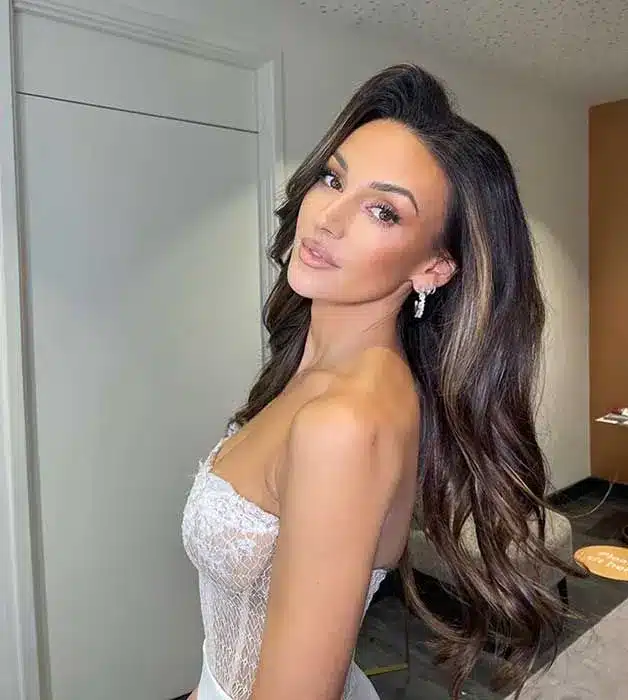 Michelle Keegan, the actress, has always had really lovely hair that many people admire. She's often seen with her brown hair styled in a big bun or like a beautiful princess. The secret to her hair looking so wonderful is hair extensions.
In some pictures from 2019, published in The Sun, we could see her hair extensions because she had her hair in a stylish topknot, and the extensions were visible without her realizing it.
11.Mindy Kaling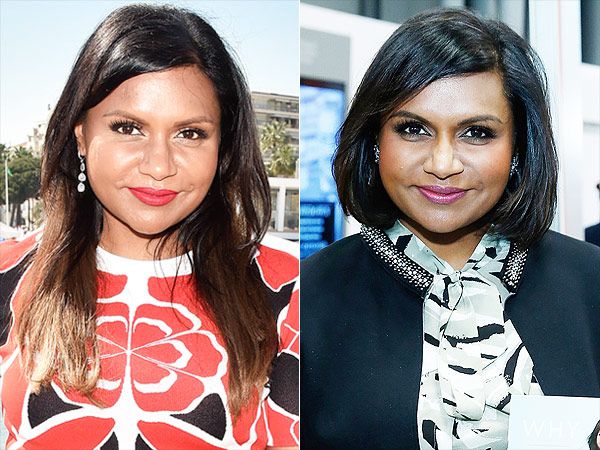 Mindy Kaling, who is an actress and funny person, is happy that there are generous women who share their hair with those who need it, like her.
In some tweets from August 2022 where she talks about how she looks pretty and takes care of her hair, Kaling says, "I sometimes use Oribe fine mist, but mostly I use hot rollers, and I get help from the hair of other nice women!"
12.Chrissy Teigen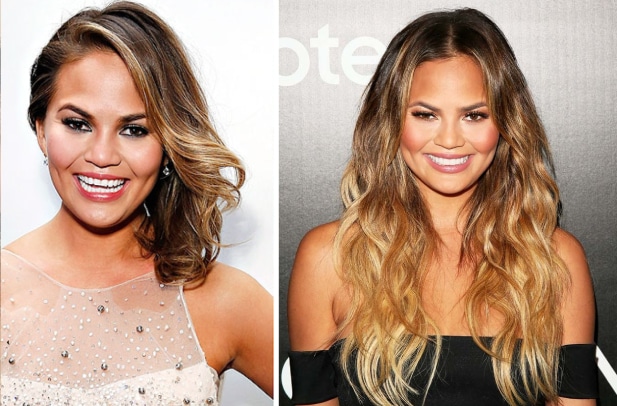 Chrissy Teigen, the American model and TV personality, didn't just tell her fans about her hair extensions; she showed them.
She liked a hairstyle she saw on Kourtney Kardashian and tried it, but then she changed her mind and wanted longer hair. So, she got help from an extension expert named Priscilla Valles.
To let her fans see how it was done, Chrissy used her Instagram Story to share the process of getting her hair extensions, even though it took a while.
13.Lucy Hale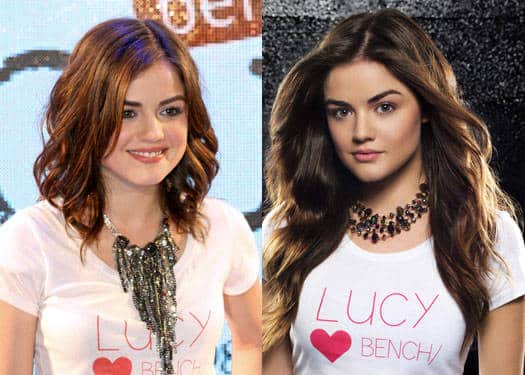 Lucy Hale, the actress from "Pretty Little Liars," is truthful about using hair extensions. She says, "It's important for young girls to know… some of us use extensions."
Kaleigh Fasanella, who writes for Allure.com, confirms that Lucy Hale sometimes tries wigs and extensions, even though her short hair is what she's known for.
14.Camila Cabello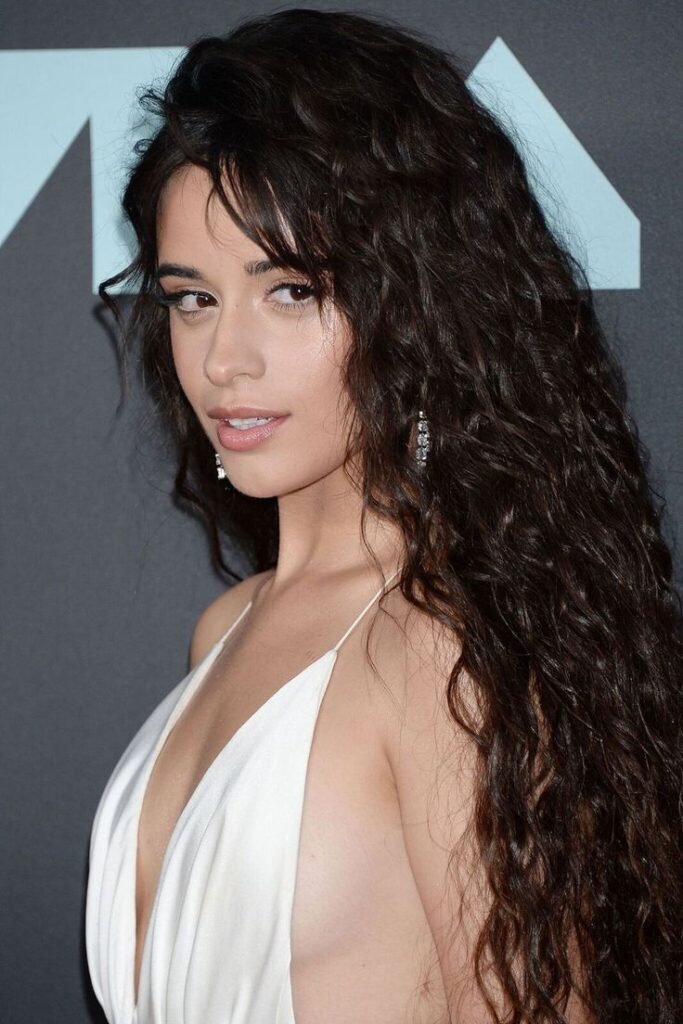 Singer Camila Cabello once tweeted that her high ponytail hurt a lot and asked Ariana Grande how she managed it. This tweet revealed that she had tried hair extensions.
In 2019, Camila Cabello also shared that her curly hair, which looks natural, actually comes from a perm. She said, "I got a perm, and it made me feel really confident."
15.Millie Bobby Brown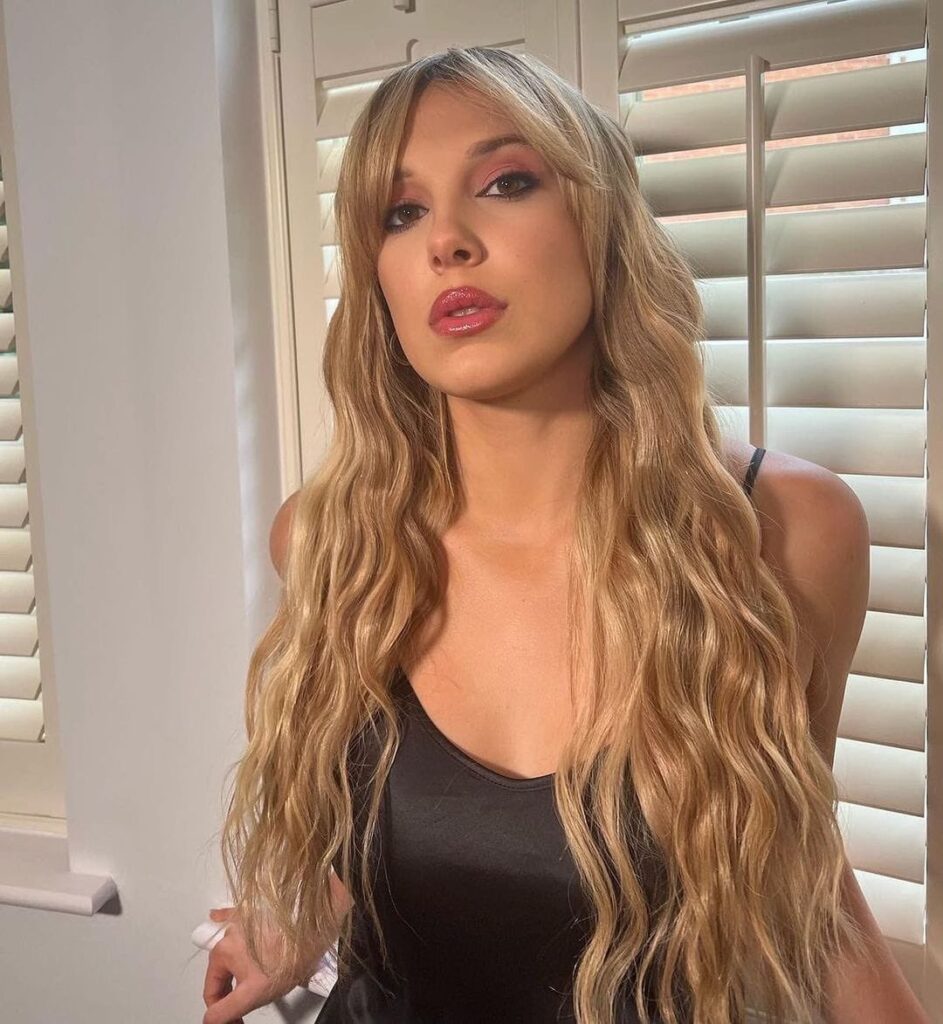 Millie Bobby Brown, the actress from "Stranger Things," looks great in any hairstyle. She now has very long hair extensions after having short hair for a long time. She had to shave her head for her role as Eleven in the show.
Hair Extension Tips
Now that you've discovered the secret to longer and thicker hair with extensions, here are some easy tips from Celia Shatzman at Forbes.com:
1.Pick the right type: Decide if you want clip-in, tape, or long-lasting keratin extensions. Choose the one that suits your lifestyle.
2.Match the color: Make sure the extensions match your own hair color so they look natural.
3.Invest wisely: Spending a bit more often means better quality extensions that will look and feel better.
4.Take care of them: Treat your extensions like your real hair. Wash and care for them regularly to keep them looking great
Many famous people love using hair extensions. These extra hair strands help them get the hairstyle they want, even if their own hair looks very different. If you want thicker hair, a new style, or to hide damage, good hair extensions can help – just like Ariana Grande!
Foxy Locks is a great place to find the best hair extensions made from high-quality Remy hair. We offer lots of top-notch clip-in hair extensions in our catalog, all designed to look natural. Take a look at our collection today!