Picking a hairstyle and hair color that suits your face, skin tone, and style can be tricky. But honey blonde is a safe and lovely choice for many people. If you're thinking about trying honey blonde hair or want to refresh your current look, it's a good idea to find some ideas to get started.
Honey blonde hair is a pretty mix of dark and warm blonde with a touch of light brown. It's called "honey" because it looks like the color of real honey made by bees. This color suits many skin tones.
I really like blonde hair with different tones. While bright platinum hair is nice, adding warm honey tones can make your hair look more interesting and vibrant. If you're thinking about changing your hair, consider adding some warm honey tones for inspiration.
Before your next hair appointment, check out these gorgeous photos of honey blonde hair colors!
1.Natural Honey Blonde Balayage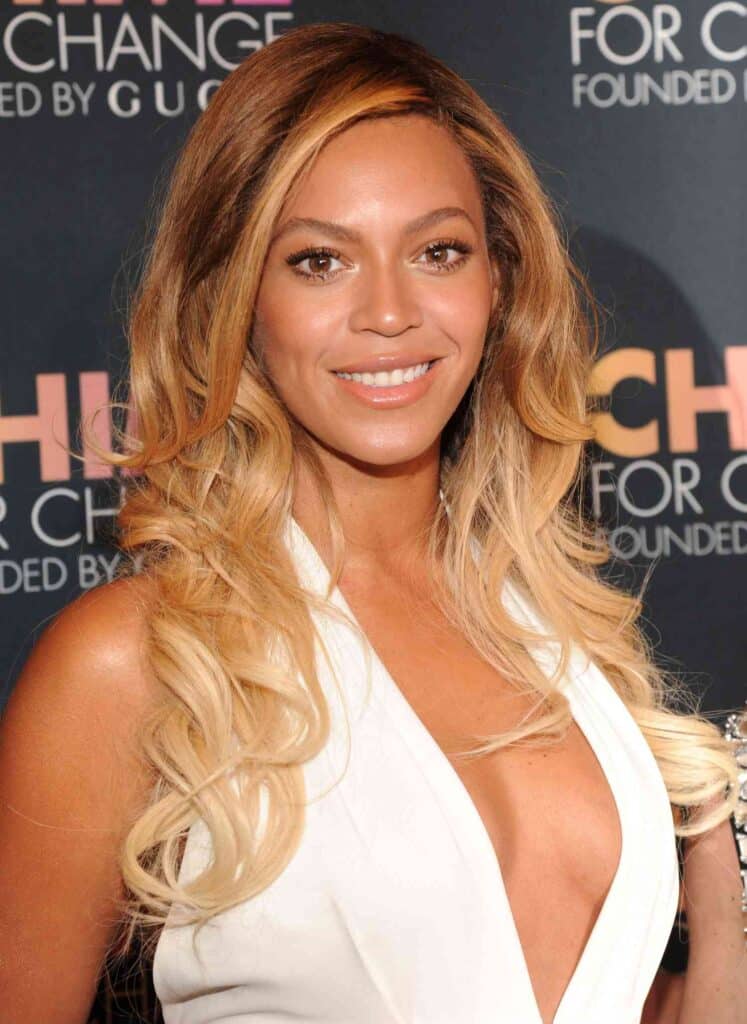 Honey blonde balayage exhibits warm golden tones. The shade flatters women with neutral and warm skin complexions the best.
Honey blonde hair looks great if you have green veins, like gold jewelry, and have warm brown or green eyes. But if your skin tone is cool, it might not suit you as well, as it can
make you look brassy or washed out. To achieve honey blonde without damaging your hair, you might need multiple sessions, depending on your current hair color.
2. Caramel Honey Blonde.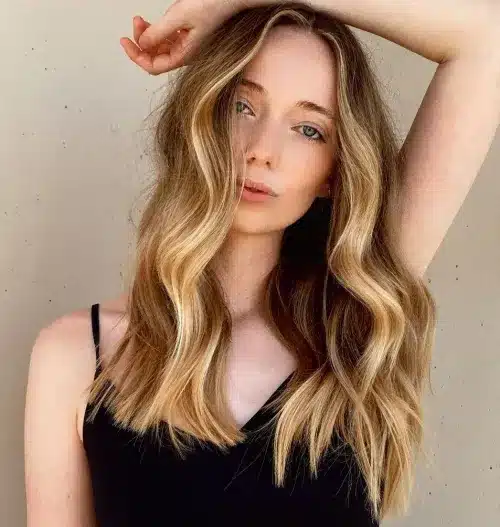 Caramel honey blonde hair is warm and elegant. When you pair it with a soft face frame and a medium-length cut, you get a stylish look that's perfect for any time of the year.
3.Nude Honey Blonde Waves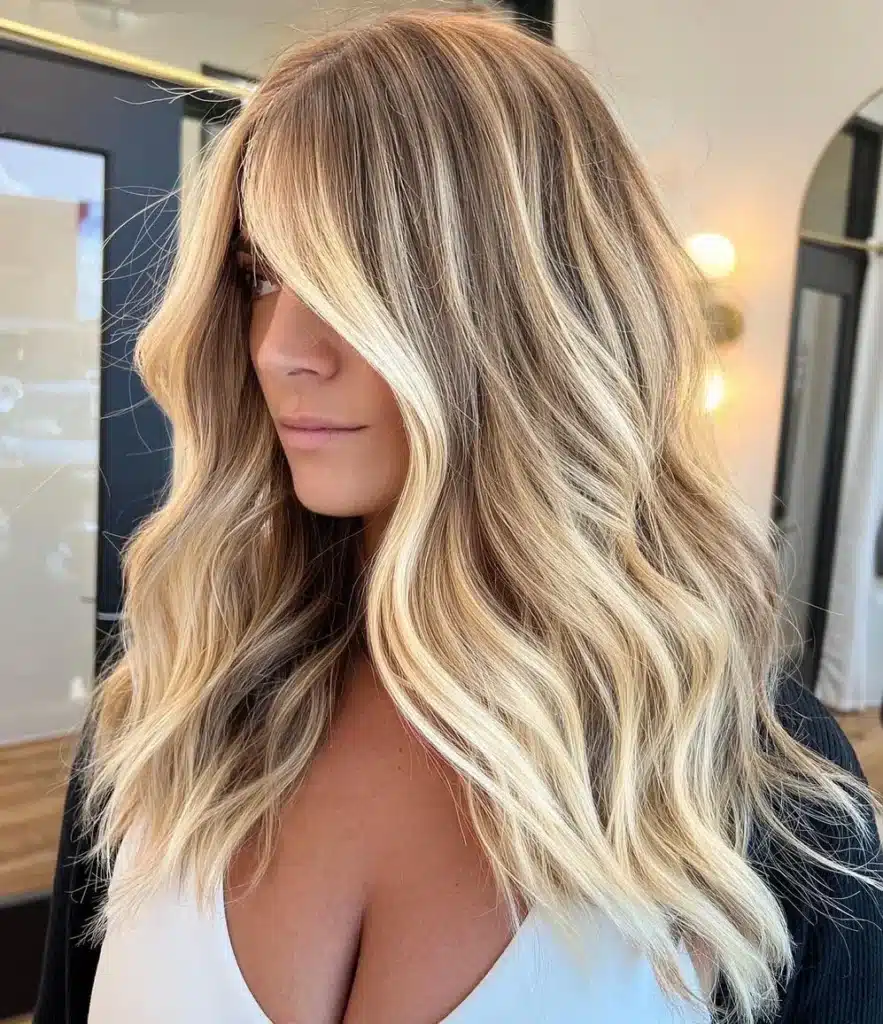 This honey blonde shade has a bit of coolness along with its warmth. By using a curling iron to add waves and volume, you can achieve a versatile look that's suitable for both work and play.
4. Honey Blonde Loose Curls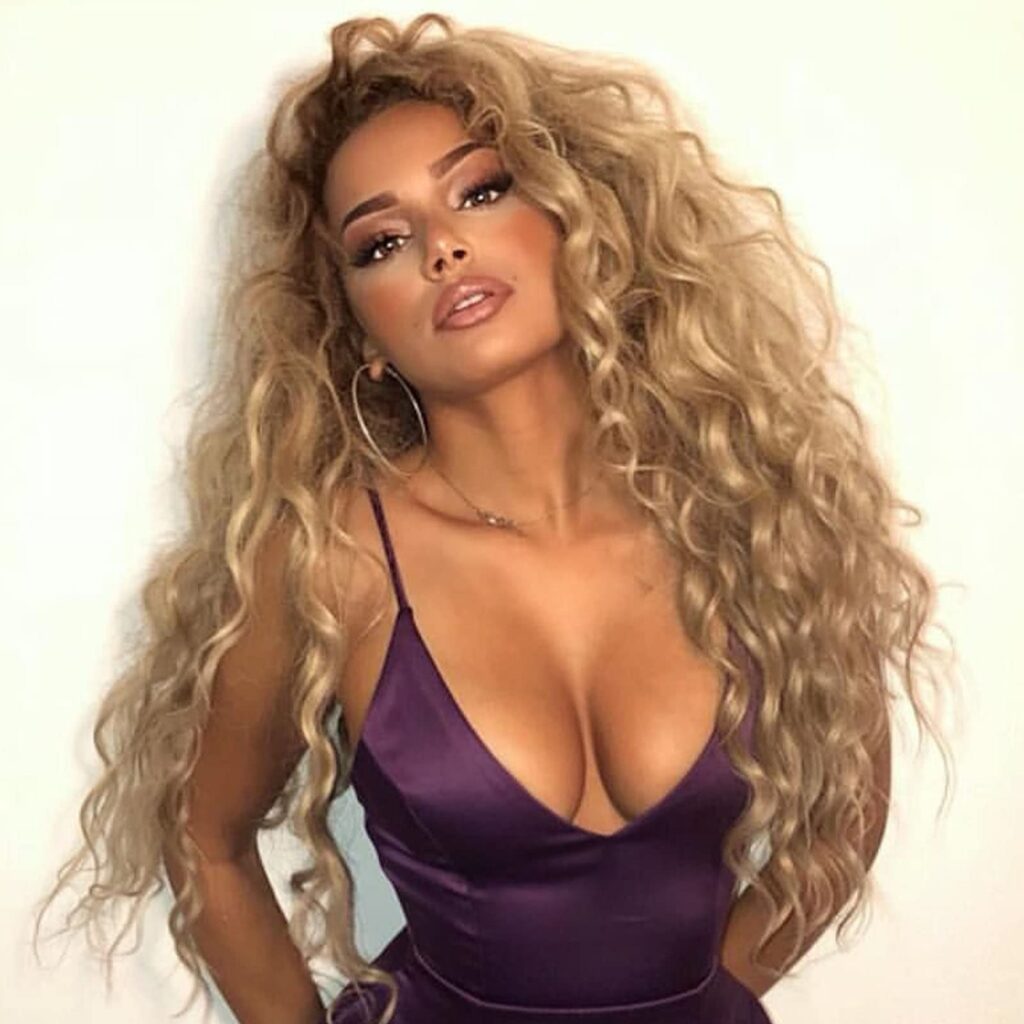 In this pretty style, ribbons are added to your hair to make it look deeper and more colorful. The outcome is lovely, feminine, and playful, especially when you have long, silky waves.
5.Honey blonde with Root Shadow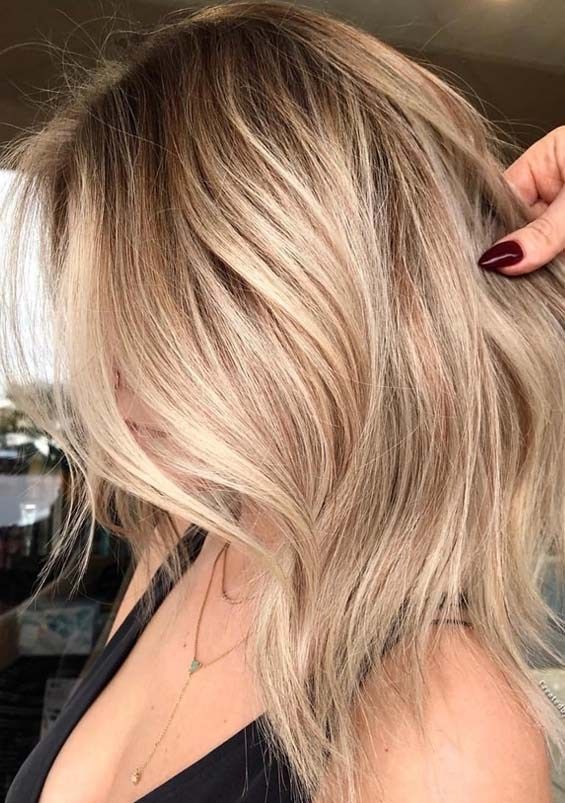 This lady made her natural hair color more vibrant by darkening the roots and extending it towards the middle and ends. It gives her a relaxed, easy-to-maintain appearance.
6.Shoulder Length Light Honey Blonde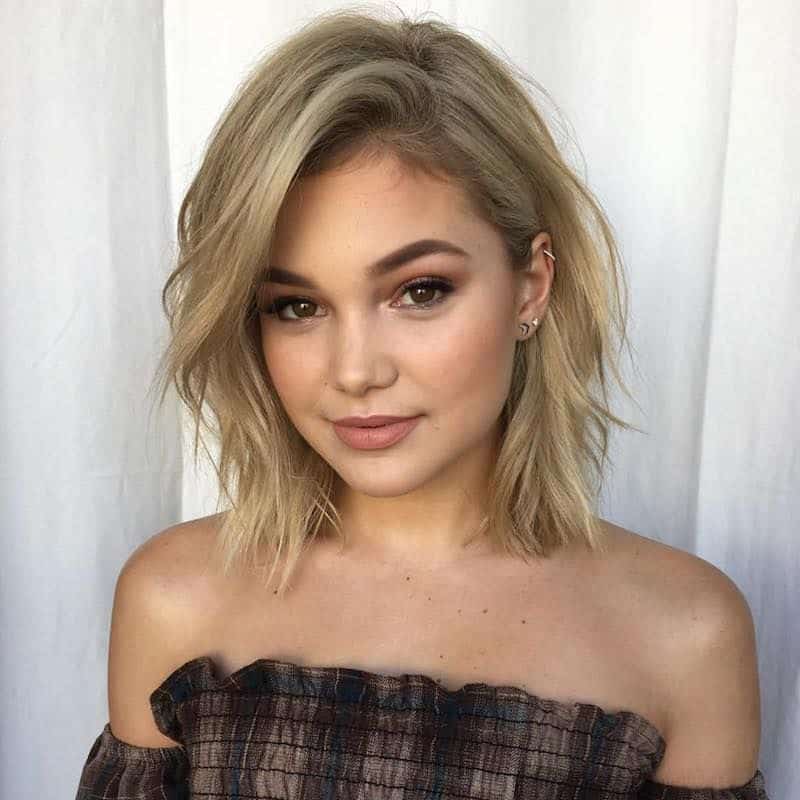 Mixing a gentle honey tone at the roots with a creamy champagne blonde around the edges creates a lighter and softer overall hair color. This neck-length haircut looks lovely and pairs well with different styles.
7.Honey Blonde with Vibrant Ribbons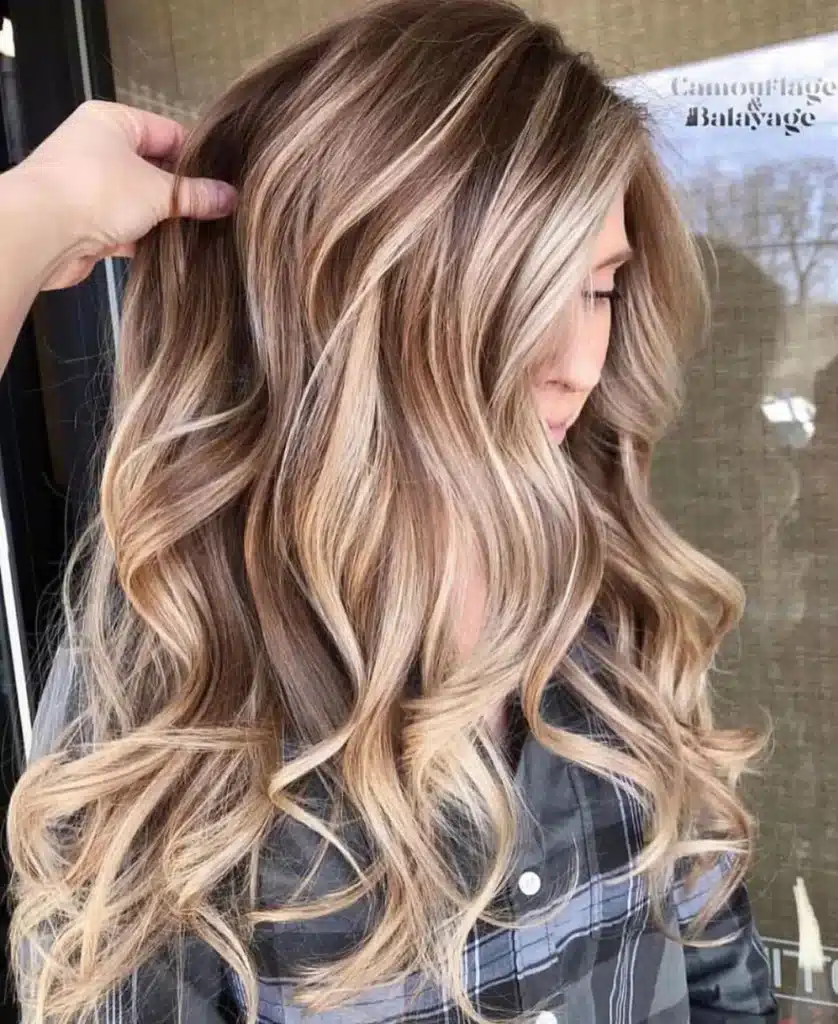 Little streaks of brighter blonde in the honey-colored hair make it shine, highlighting the beautiful layers and subtle curls in the hair.
8.Dark Root Honey Blonde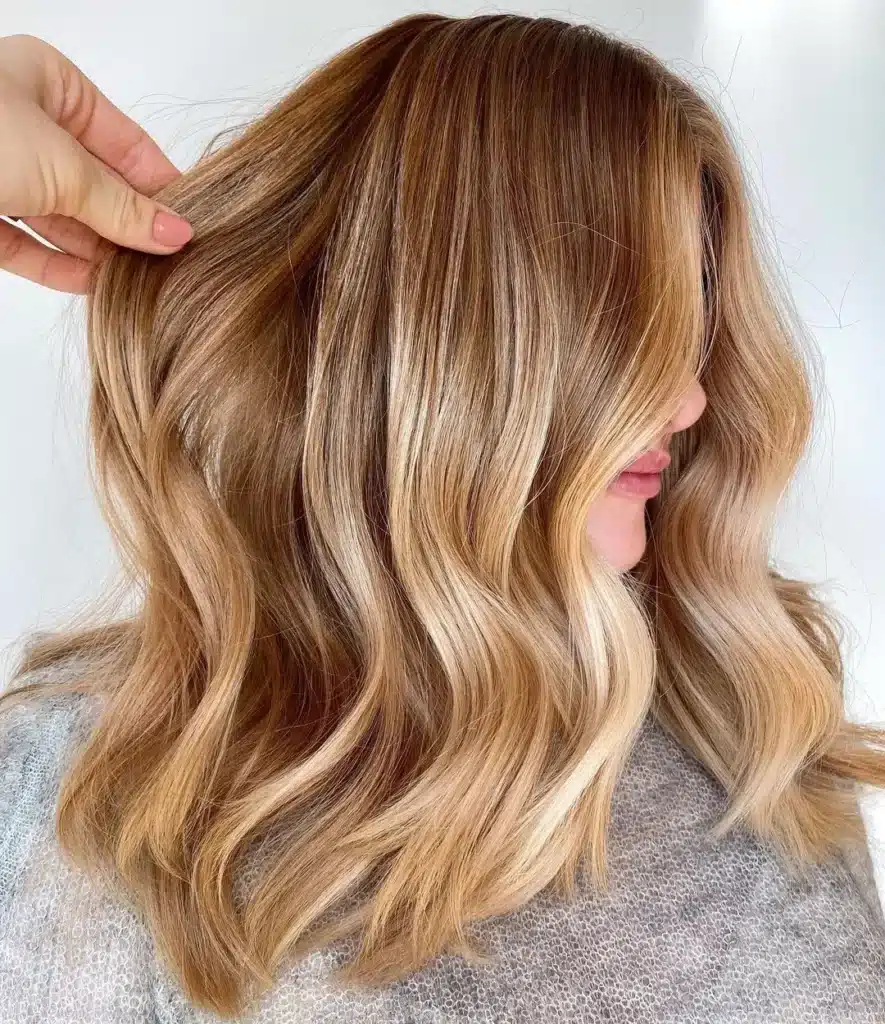 Dark roots mixed with honey blonde hair can make your look more interesting and unique. It's no longer a sign of a bad coloring job. You can also try wispy bangs, which are trendy and look great.
9.Warm Blonde Colour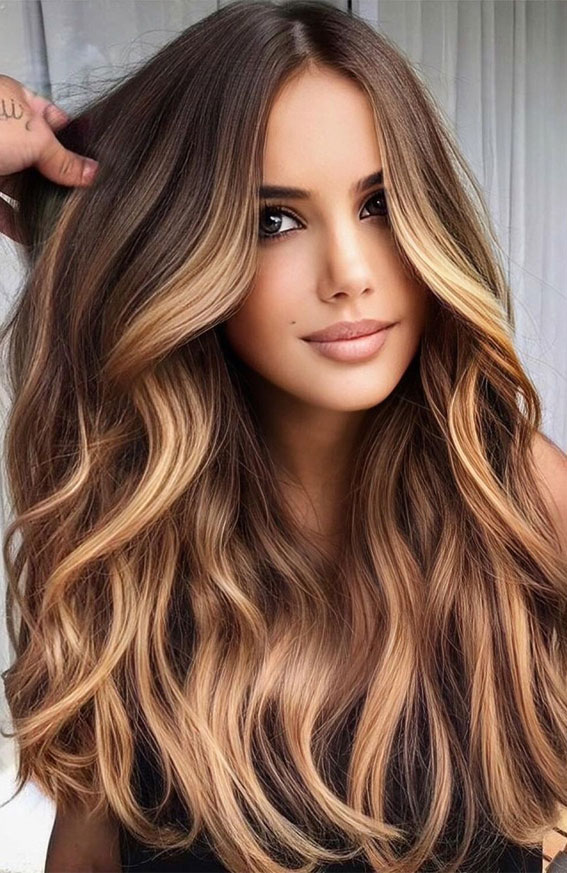 Warm blonde hair is always in style, whether you're taking a stroll on the beach or bundled up in winter attire. This soft and charming color is feminine and elegant, and it suits women of all ages.
10.Windblown Neutral Blonde Waves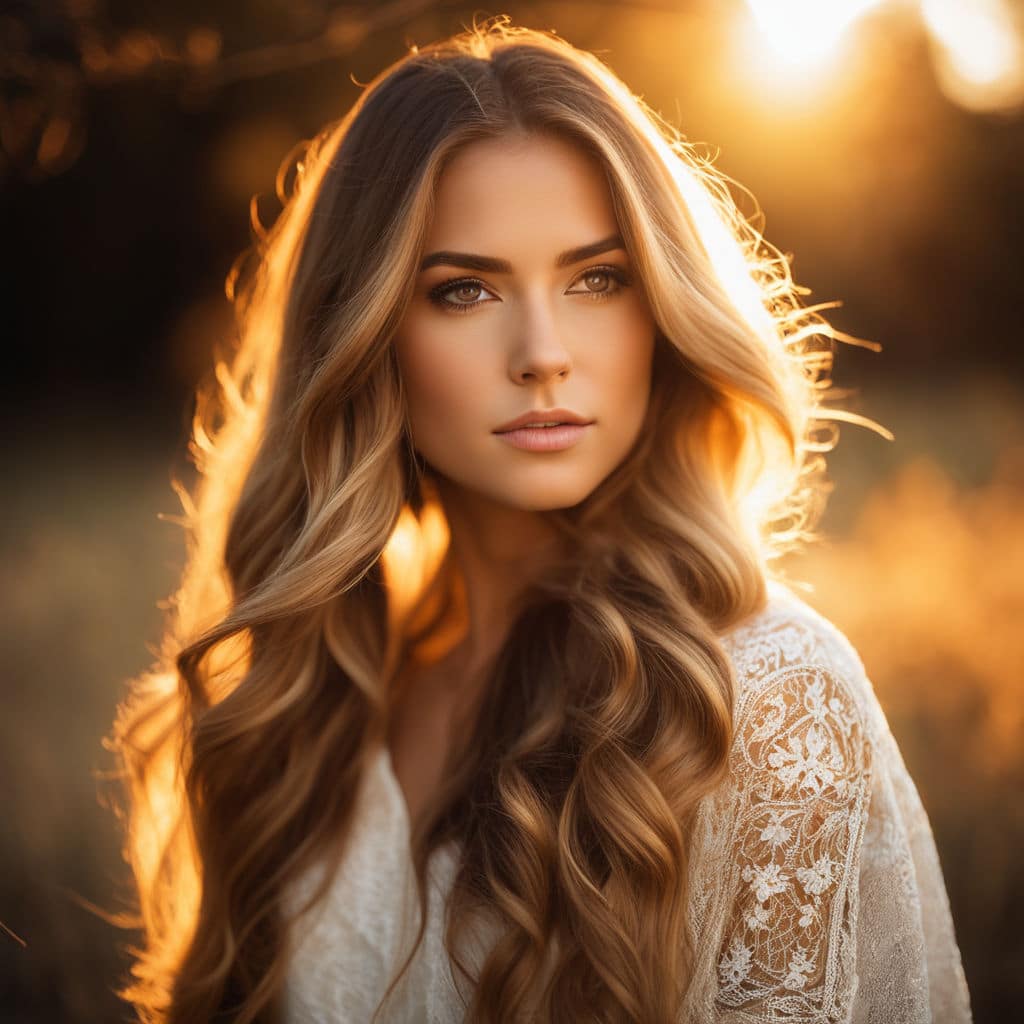 If you want to look like Natasha Romanoff, just add long, elegant curls to honey blonde hair. It's a look that suits both movie stars and superheroes.
11. Cool Toned Gleaming Blonde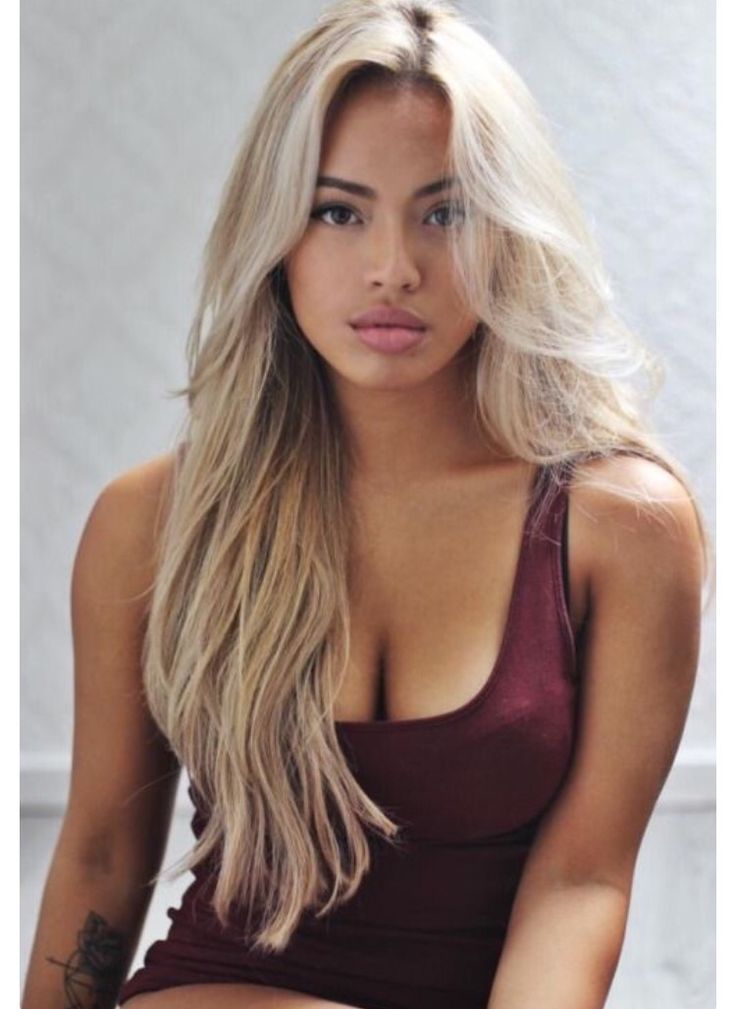 Honey blonde hair is usually warm, but you can make it work for medium skin tones by adding a cooler metallic tint. This adapts the color to different complexions.
12.Balayage in Amber-Tinted Honey Blonde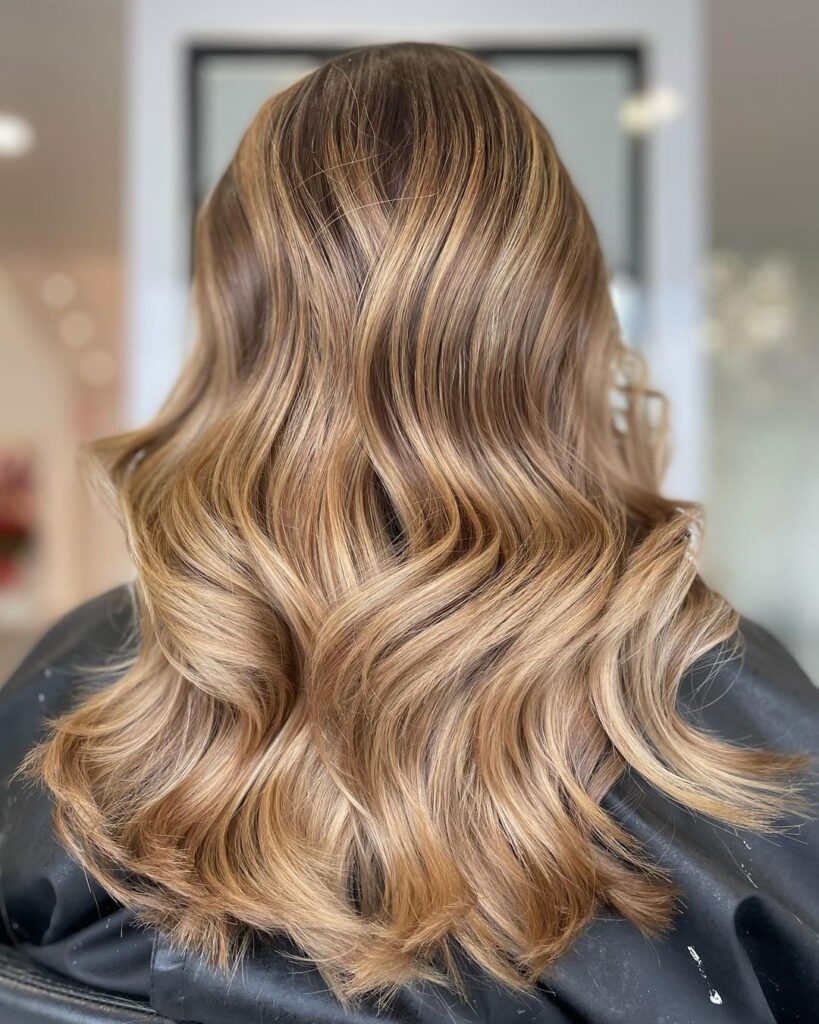 Girls with medium to dark warm skin tones will look great with this choppy long hairstyle. It has a dark honey base that's made softer around the face and ends, giving it a flattering and stylish appearance
13.Creamy Blonde with a Honey Flavour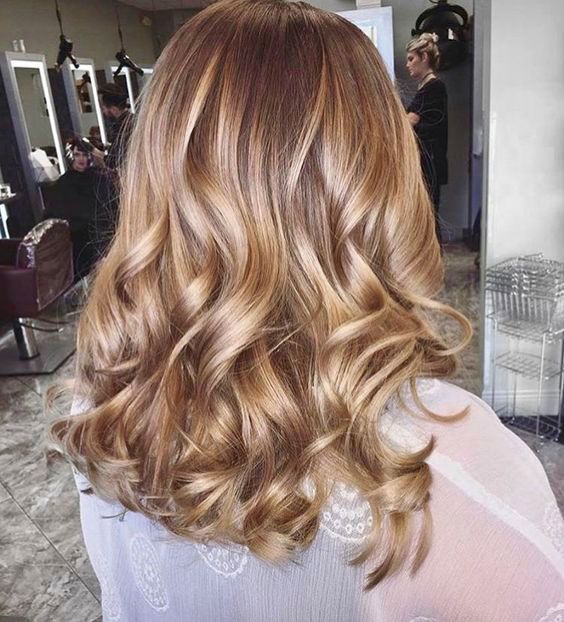 This amazing blowout makes your hair look fuller and adds depth by blending buttery blonde and light brown shades. You can also try brown balayage for a total transformation of your look.
15.Cali Chick Waves in Honey Blonde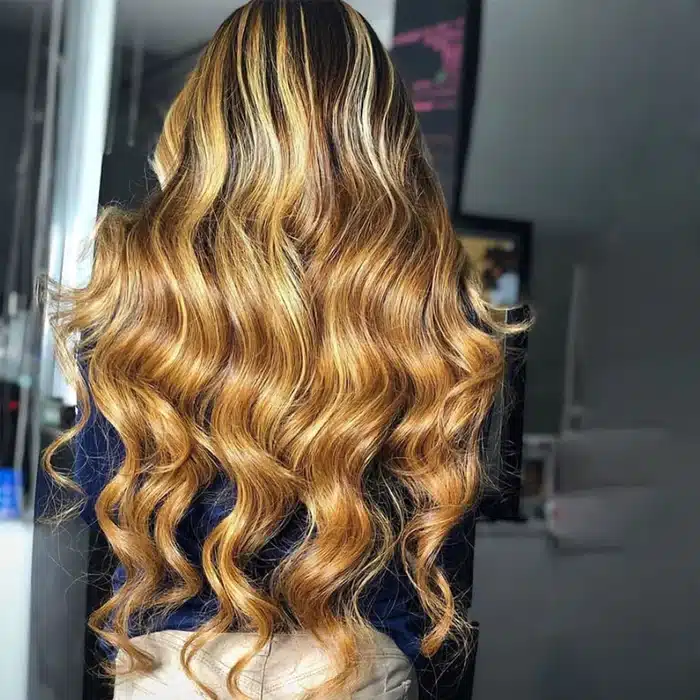 This beautiful hairstyle has natural waves and carefully added bright blonde highlights, making it a perfect summer look.
16.Dark Honey Blonde Hair with Streaks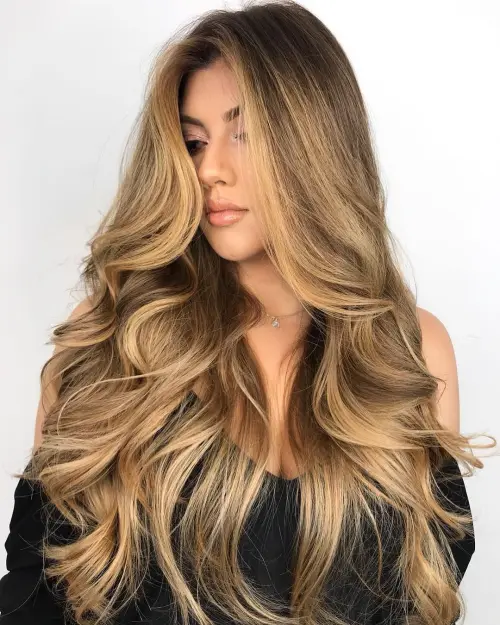 This girl shows how to mix two trendy styles for brunettes: the streaky 1990s look and the beautiful honey hair color, creating a stylish and fashionable appearance.
17.Honey Blonde Bangs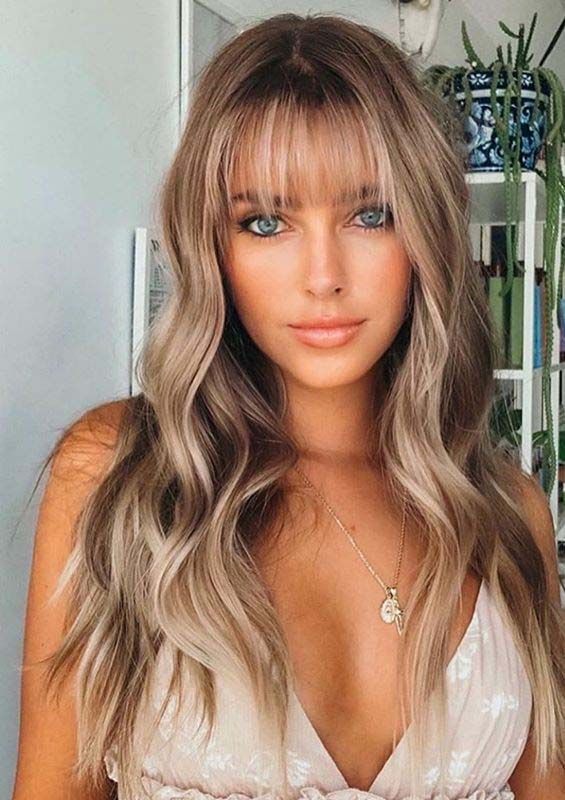 Bangs can give you a whole new look, especially when you have honey blonde hair. Whether you like them straight across, swept to the side, or wispy, the honey-golden color adds a charming touch to your style.
18.Honey Blonde Curls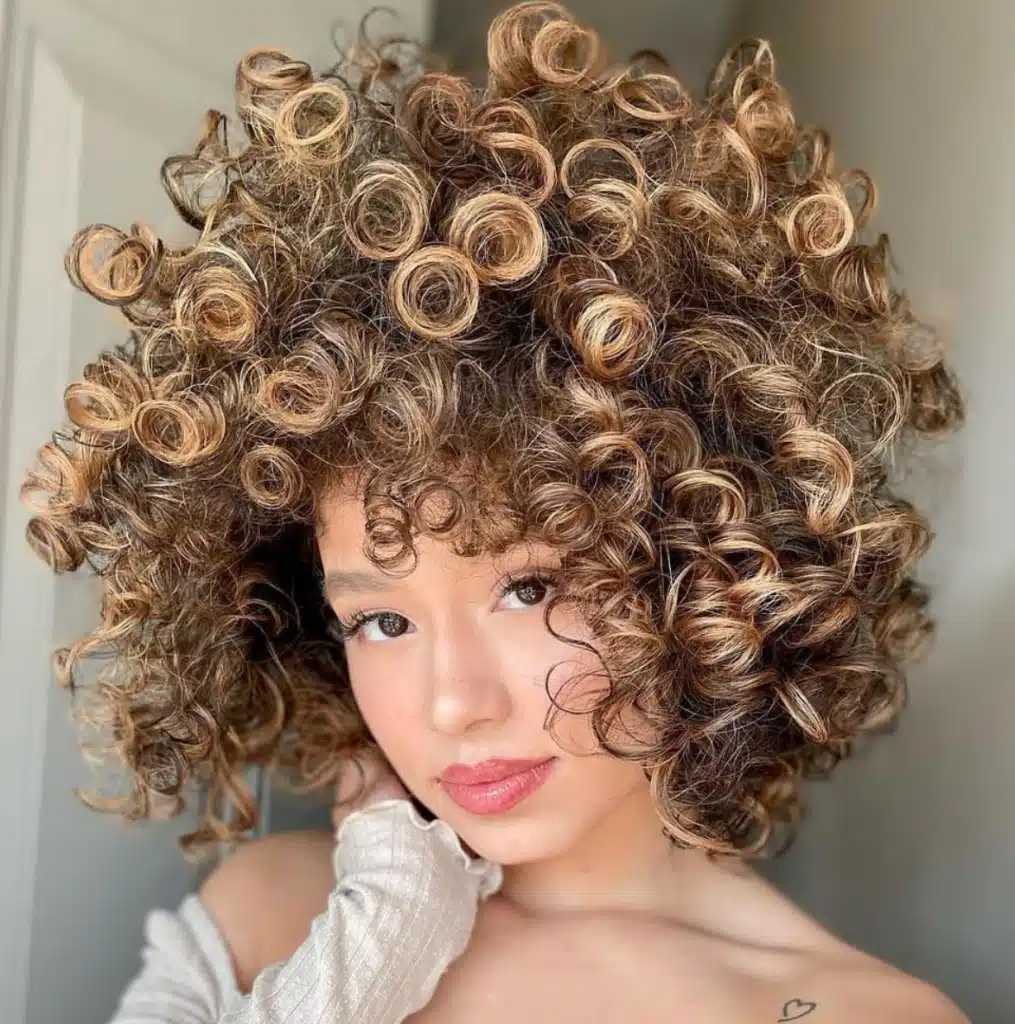 If you have curly hair and want to try brown and blonde, go for honey blonde tones. They can make your curls look even better. The mix of big curls and warm golden colors makes you look fancy and elegant.
19.Honey Blonde Peekaboo Highlights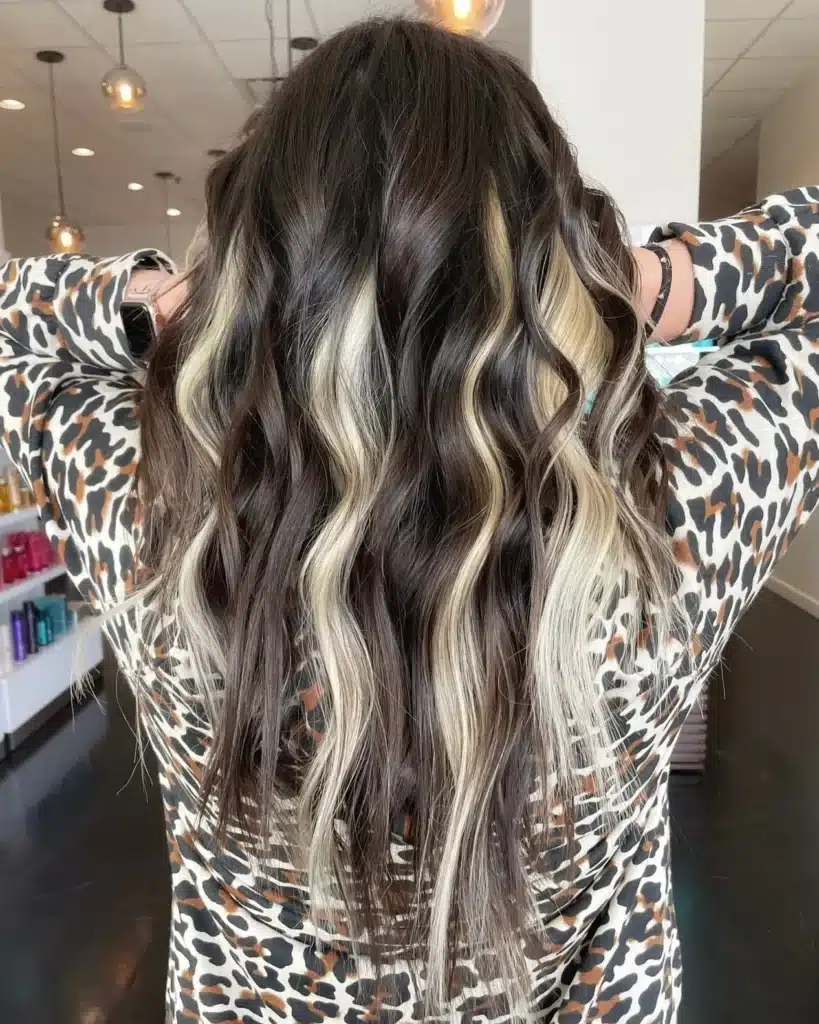 Peekaboo highlights are like a fun surprise for your honey blonde hair. Just choose a different color and add some faint streaks of it under your top honey blonde layer. It's a unique and playful touch that can make your hairstyle stand out.
20. Honey Blonde Shag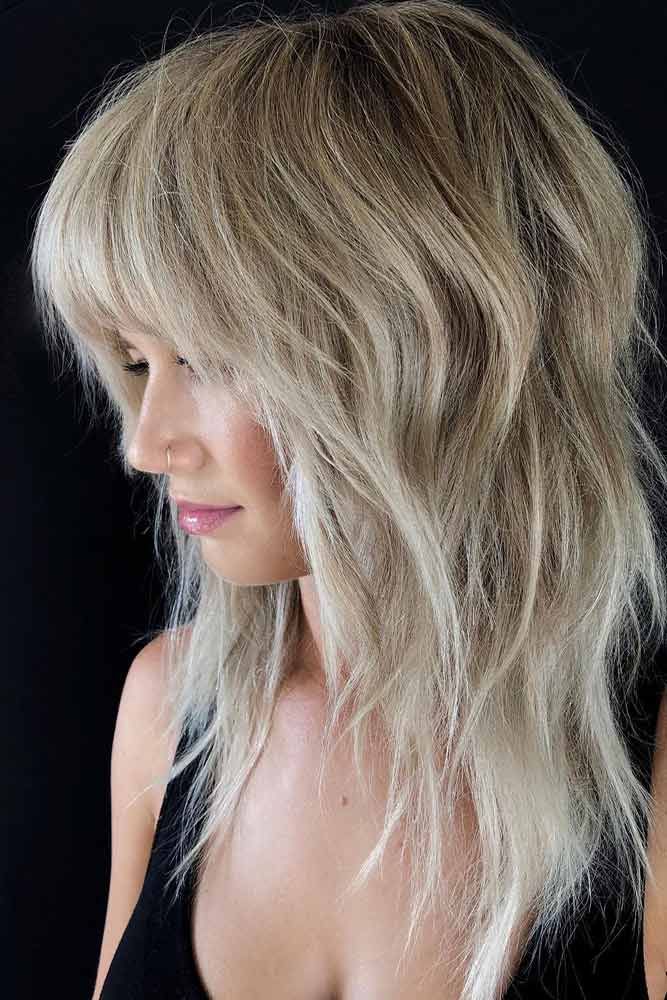 The shag haircut has become popular again, and when you pair it with honey blonde tones, it gives you a modern and easy style. The layers and warm colors make you look stylish and trendy.
Honey blonde hairstyles are going to be trendy in 2023, offering lots of options for people who like this warm and lively color. Whether you want balayage, ombre, curls, or braids, honey blonde makes your hair look glamorous and natural. So, if you want a big change or a small one, these 51 honey blonde hairstyles are going to be popular in 2023.