The new year brings a special time in the entertainment world: award season. It's when famous people get recognized and awarded for their great work in movies, TV, music, and more. Events like the Oscars, Golden Globes, and Grammys happen during this time, and it's a big deal for both celebrities and their fans. Award season is a time when famous people in the entertainment industry gather for special events. They announce the winners, give speeches, and show off their fancy outfits and makeup look on the red carpet. It's a big deal in the media, and fans are really excited to see their favorite celebrities and shows get awards.
-Advertisement-

But it's not just about prizes; it's also a time to celebrate the arts and entertainment. It's a chance to show off the talent and creativity that make the industry interesting. Fans get really into it, watching the events and cheering for their favorite stars and shows.
At award shows, celebrities often wear special makeup to look their best for the cameras and red carpet. Makeup artists work with them to create stunning looks that enhance their natural beauty. These makeup looks can range from glamorous and bold to subtle and elegant, depending on the celebrity's style and the theme of the event.
-Advertisement 3-

Many fans and fashion enthusiasts closely follow the makeup choices of their favorite stars, often trying to replicate these looks at home. Makeup trends at award shows can also influence the beauty industry and set new standards for what's considered fashionable.
Rihanna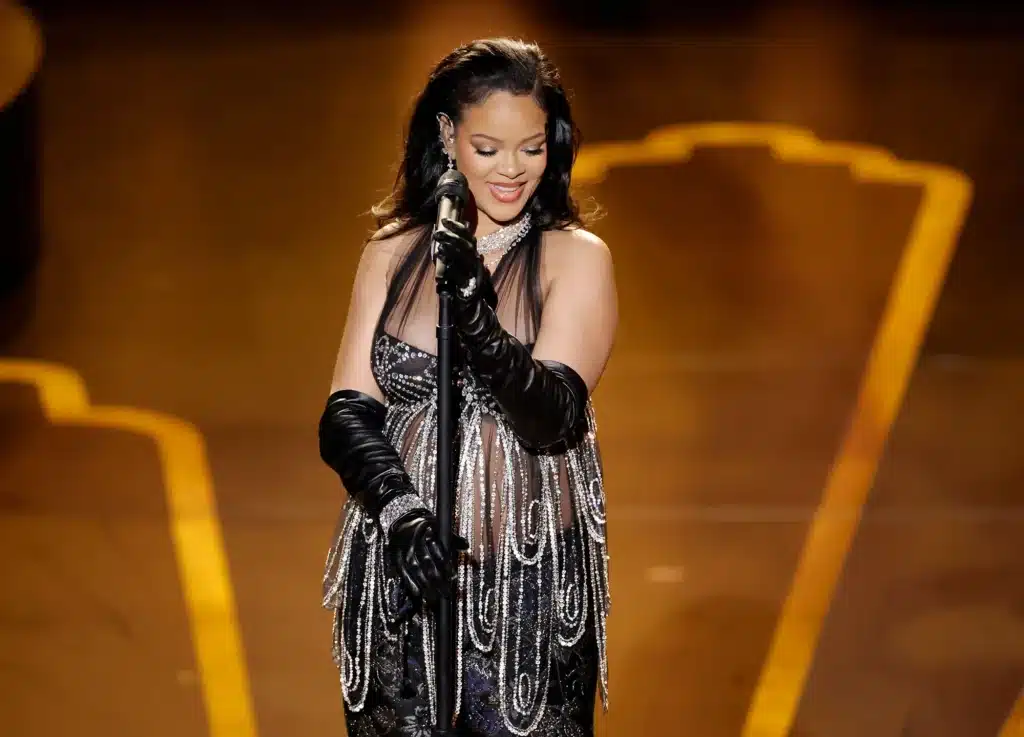 Rihanna looked fantastic at the oscars event in a black skirt and leather bra, proudly showing off her baby bump. Her makeup was classic with a smoky eye and bold red lips. You can easily recreate this look with dark eyeshadows like black and brown, plus a shimmery shade like gold or silver. It's a timeless and glamorous choice for makeup.
-Advertisement-

Daisy Edgar Jones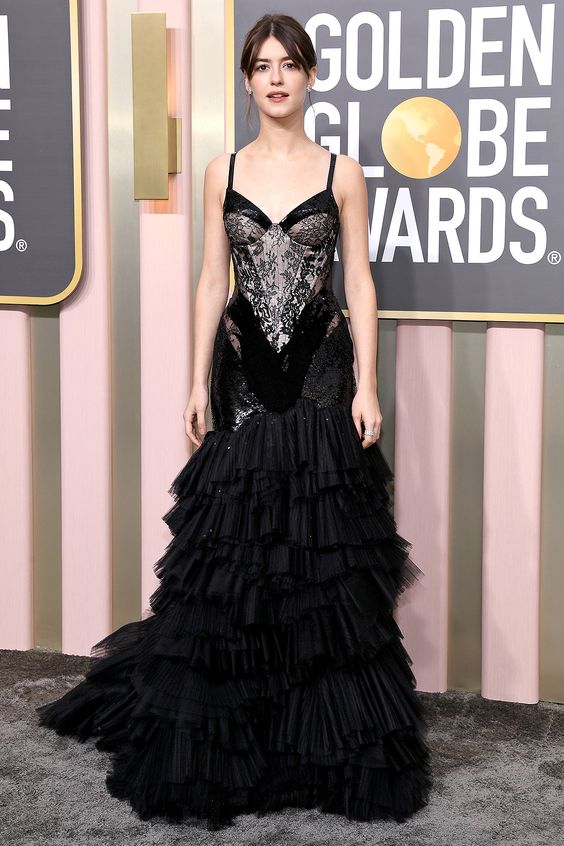 At the Golden Globe Awards, Daisy Edgar Jones had beautiful makeup that highlighted her flawless skin.
-Advertisement-

Makeup artist Nina Park stressed the importance of preparing the skin. She used Decorté Liposome Advanced Repair Serum and Liposome Advanced Repair Cream to make Daisy's skin soft, glowing, and hydrated. These products are lightweight and leave the skin feeling smooth.
Billie Eilish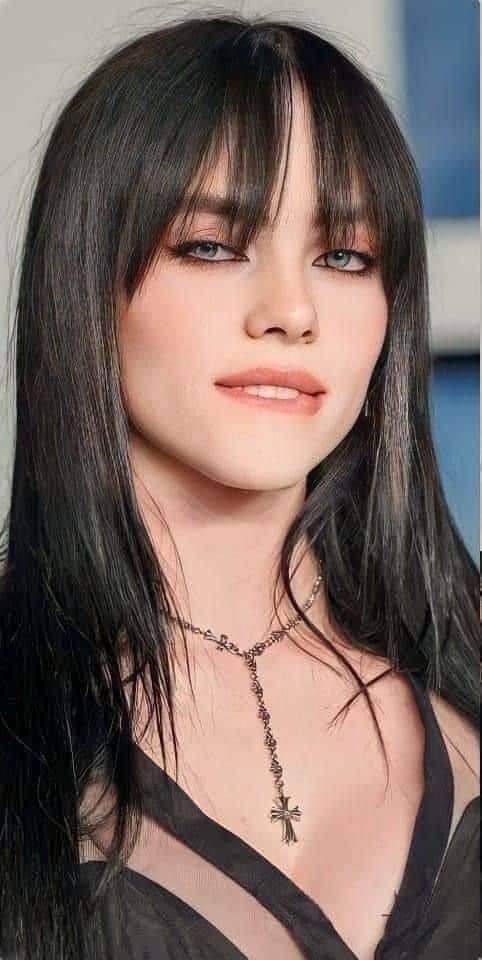 Billie Eilish, who had been sporting blonde hair for a while, went back to her natural black hair at the Grammys. She also had bangs that reached down to her eyelashes and a trendy, edgy updo with spikes, giving her a glamorous yet slightly gothic look.
Kate Hudson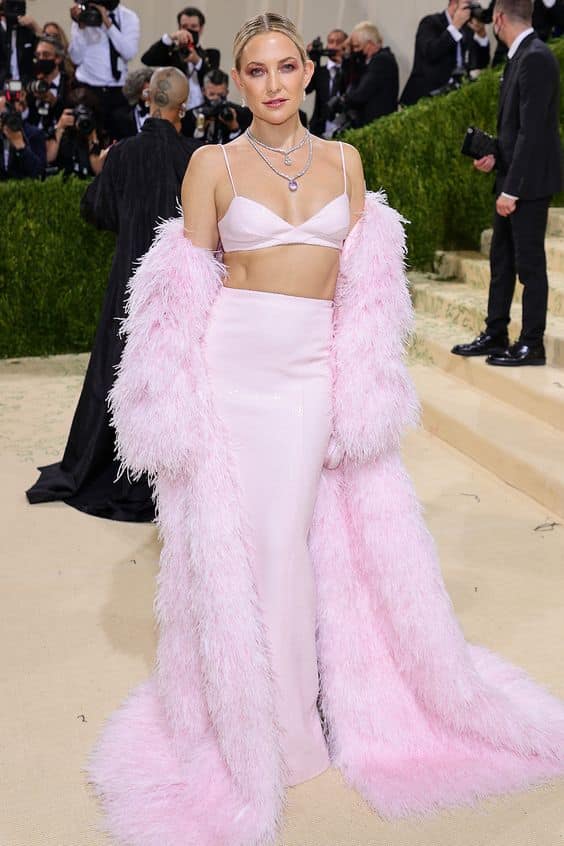 -Advertisement-

Kate Hudson looked gorgeous at the Oscars in her shiny baby blue Louis Vuitton dress. She wore her hair in loose, beachy waves with a side part, which gave her a graceful look. Her makeup was a subtle and natural "girl next door" style, which is very fashionable these days. To achieve this makeup look, you can apply blush to the high points of your face, use a pinkish nude lipstick, and keep your eye makeup simple with white eyeshadow. It's an uncomplicated and stylish makeup choice.
Selena Gomez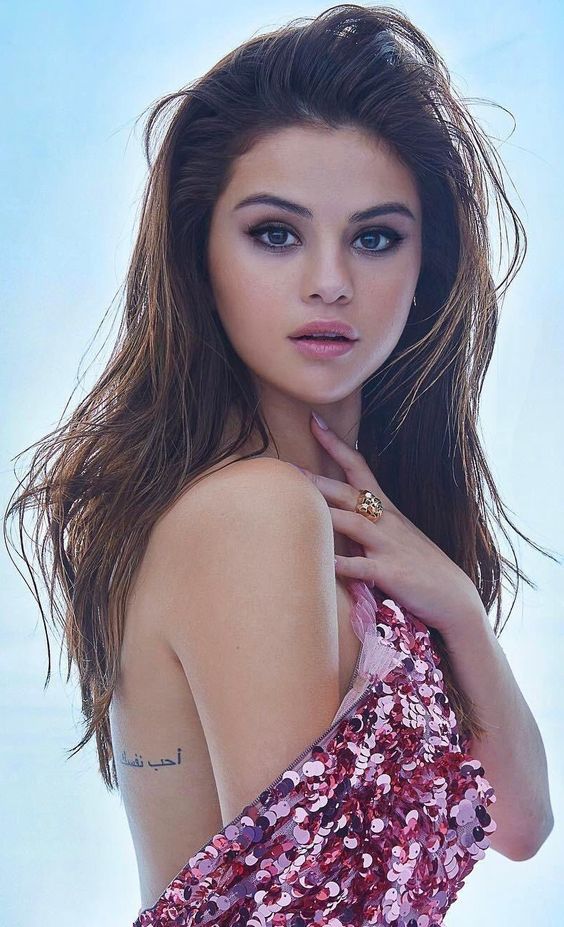 Selena Gomez looked feminine and elegant at the Golden Globes with her berry-colored makeup. She wore a soft glam look on the red carpet. Selena used her new Positive Light Silky Touch Highlighter in the shade Mesmerize to achieve a beautiful rose gold glow.
Dreezy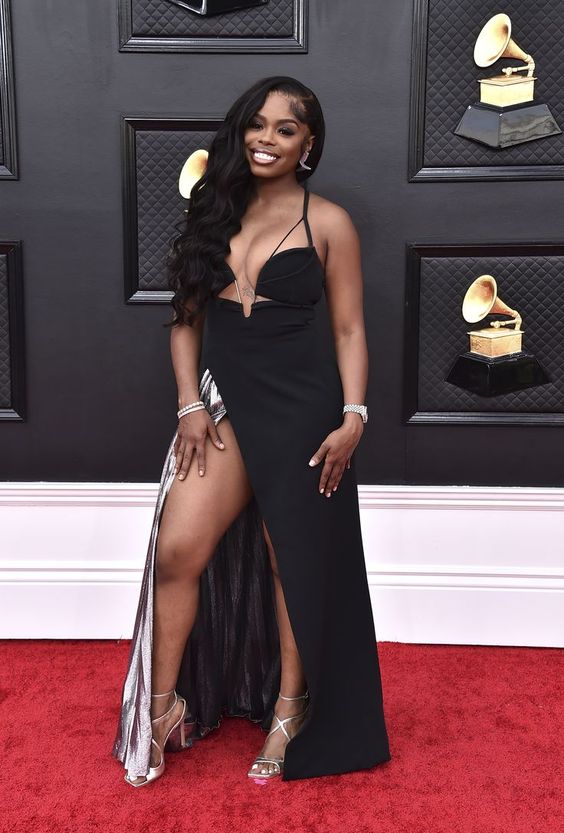 -Advertisement-

At the Grammys, Dreezy looked really classy. She had a traditional smoky eye makeup with nicely shaped eyebrows. What made her look even fancier were the small, carefully styled baby hairs that added a touch of elegance. She also had beautiful, flowing curls in a Hollywood-style hairstyle. All of this together made her look very polished and sophisticated at the event.
Elizabeth Olsen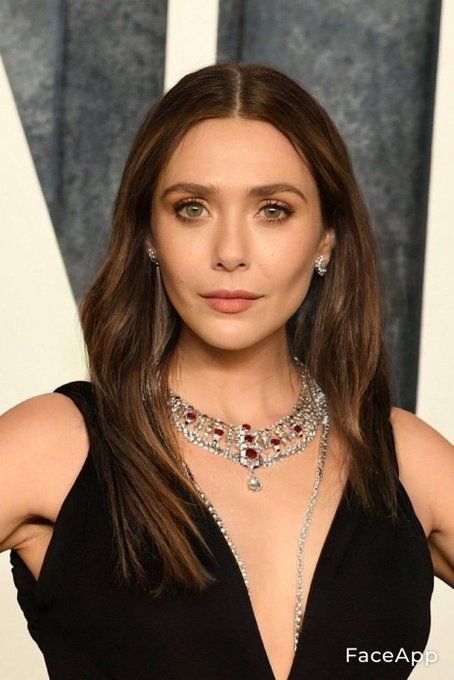 Elizabeth Olsen looked stunning at the Oscars in her beautiful black Givenchy dress paired with Giuseppe Zanotti shoes. Her makeup was a unique blend of a natural, no-makeup-makeup look with a bold red lip that added a splash of color.
For the base, she kept it simple and natural. You can recreate it by using concealer and a highlighting primer to achieve a natural glow.
-Advertisement-

What made her lip color stand out was the touch of black on the lip line. To recreate this, you can use a dark lip liner in black or brown to outline your lips and then apply red lipstick over it. This creates a striking effect that Elizabeth Olsen rocked at the Oscars.
Elizabeth Debicki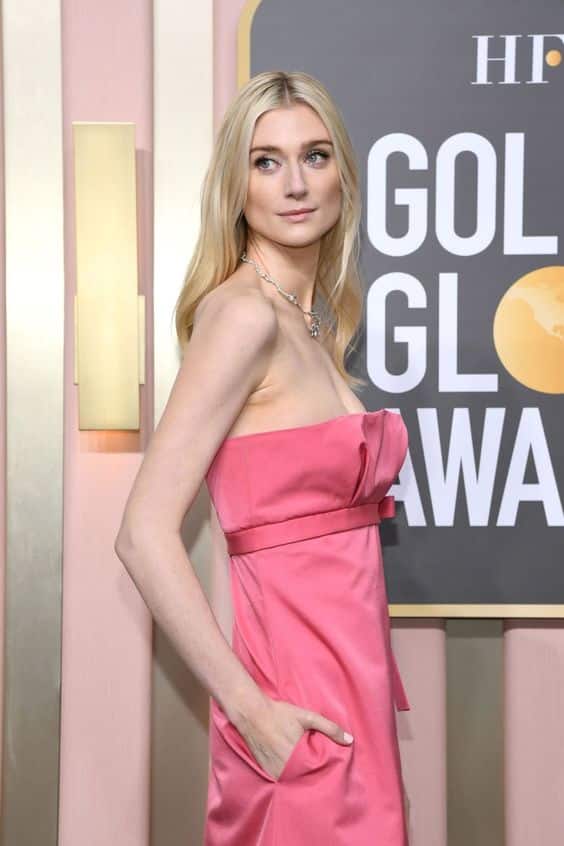 During the Golden Globe Awards, Elizabeth Debicki had a hairstyle that looked natural and effortless. Her hairstylist used two products from Phyto: the Phytodefrisant Anti-Frizz Blow Dry Balm and the Phytovolume Volumizing Blow Dry Spray. These products were used to give her hair more volume, make it smoother, and add a glossy shine, resulting in a beautiful and effortless hair look for the event.
-Advertisement-

Olivia Rodrigo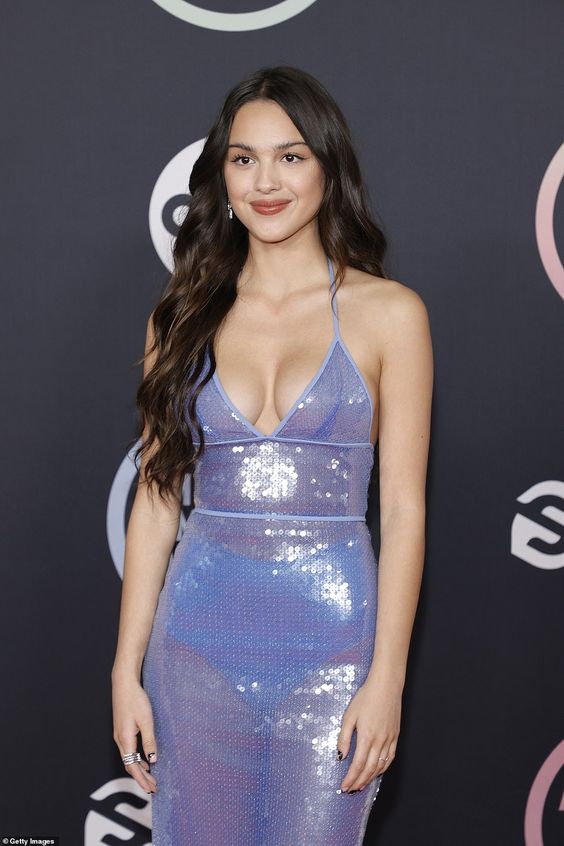 Industry experts expect Olivia Rodrigo to have a successful night at the Grammy Awards, and her red carpet appearance confirmed her confidence. She rocked a pink-tinted eye makeup look with a subtle shimmer that perfectly matched her choker. Professional makeup artist Lilly Keys used Glossier products to create this stunning look, highlighting Olivia's glamorous and confident presence on the red carpet.
Lady Gaga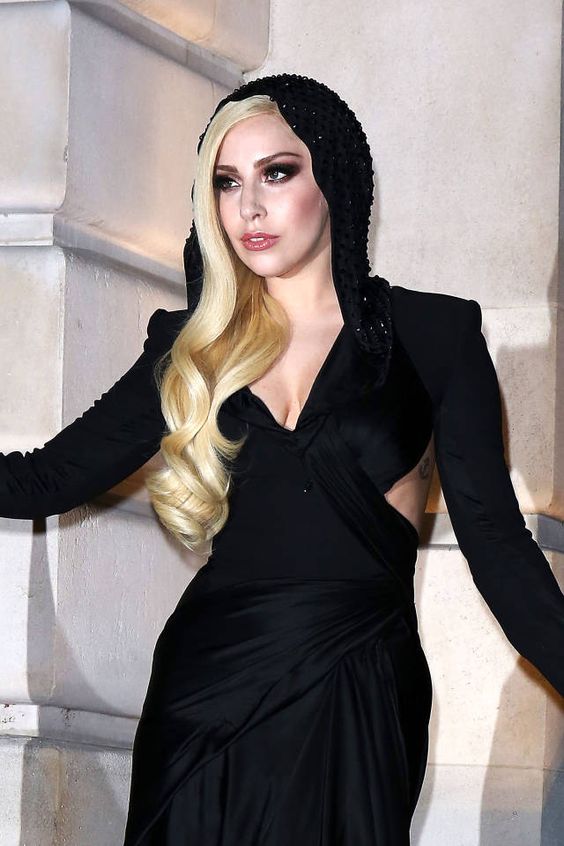 Lady Gaga wore a black Versace dress from their recent runway show in 2023. Her bold eye makeup, inspired by the same show, featured a dark cat-eye look that made her face stand out. She added a touch of glamor with a glossy red lip. To recreate this look, you can use black eyeshadow and eyeliner to create the cat-eye effect.
-Advertisement-

Saweetie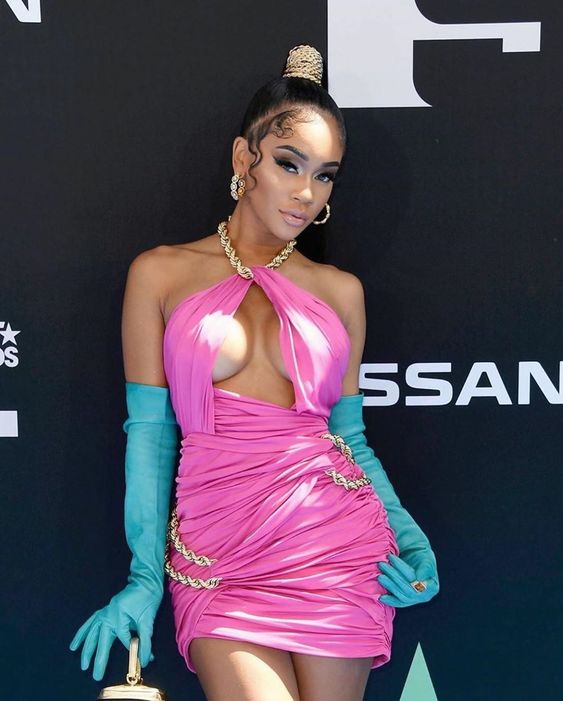 Sweetie's makeup looked perfect with a soft and glamorous style. But what made her stand out was her short, silver pixie haircut, which added a cool contrast to her hot-pink look. Her hairstylist used göt2b Metallics Permanent Hair Color in silver and Glued Freeze Blasting Spray to achieve this metallic and edgy hairstyle.
Deepika Padukone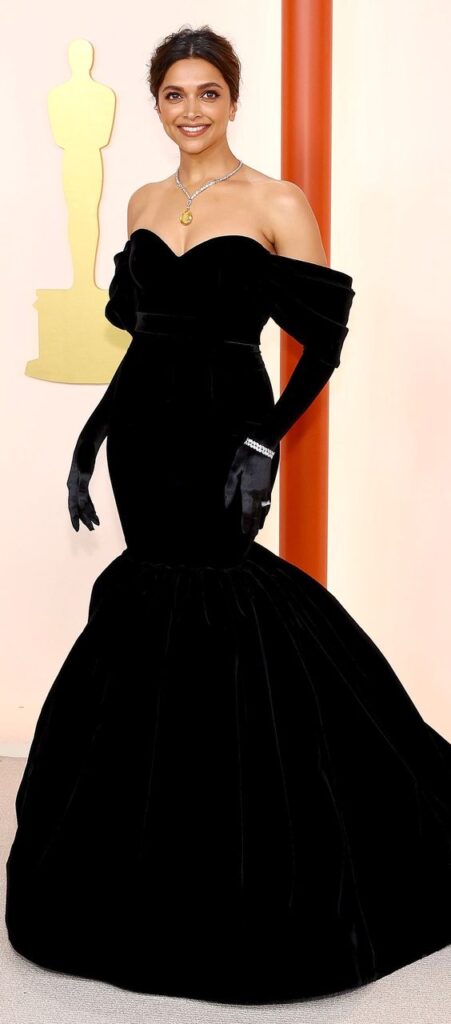 Deepika Padukone looked stunning on the Oscars red carpet. She wore a black Louis Vuitton gown and accessorized with elegant silver Cartier jewelry. Her hairstyle was a low bun, and she wore warm nude makeup.
-Advertisement-

To achieve a similar warm nude makeup look, you can use a warm transition shade like beige on the eyelids, apply simple eyeliner, use bronzer for contouring instead of a To achieve a similar warm nude makeup look, you can use a warm transition shade like beige on the eyelids, apply simple eyeliner, use bronzer for contouring instead of a darker shade, and choose a nude lipstick that matches your skin tone. This makeup style gives a bronzy and warm appearance, just like Deepika's gorgeous Oscars look.
Anna Taylor Joy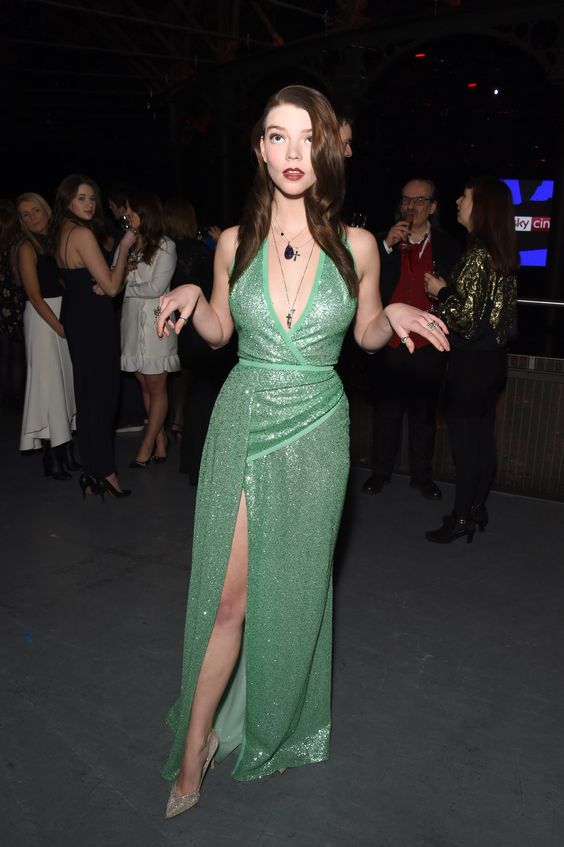 Anna Taylor-Joy at the Golden Globes showed that you can highlight your face without having an updo. She showcased her high cheekbones by creatively twisting and pinning the front of her hair back, drawing attention to her beautiful facial features.
-Advertisement-

Megan Thee Stallion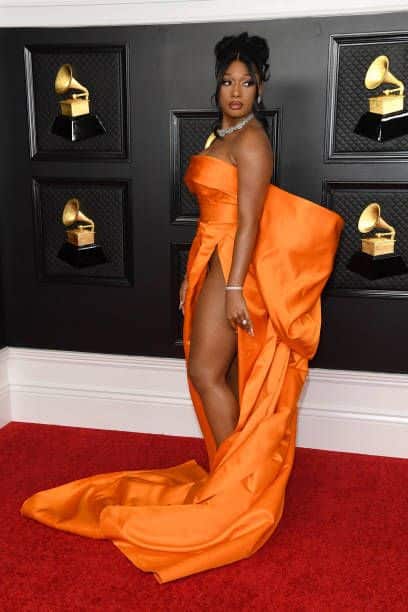 Megan Thee Stallion's eye makeup at the Grammys was eye-catching and unique. She added a dramatic twist to the popular graphic eyeliner trend with curled-up smoky wings and extended inner corner eyeliner. Makeup artist Lauren Child achieved this bold look using products from Megan's own Revlon x Megan Thee Stallion Big Bad collection. This makeup style is likely to become a trendsetter.
Kelsea Ballerini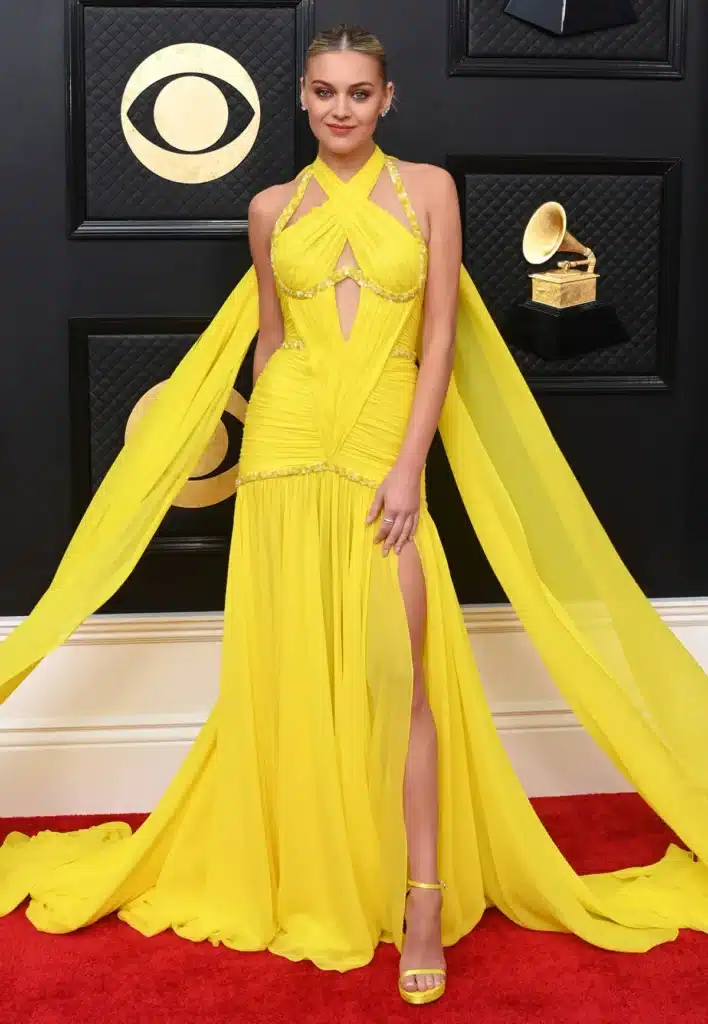 If you were having a dreary day, Kelsea Ballerini's bright-yellow Grammys dress is certain to be the sunny boost you need to get you out of the winter blues. But what's even more intriguing is the juxtaposition between her lemon-yellow maxi and her smokey eye that makeup artist Kelsey Fisher achieved with a slew of Covergirl products — including the Clean Fresh Clean Color Eyeshadow palette that comes in a range of shades, plus this $8 red lipstick that'll add the perfect pop of color to any look.
-Advertisement-

Kacey Musgraves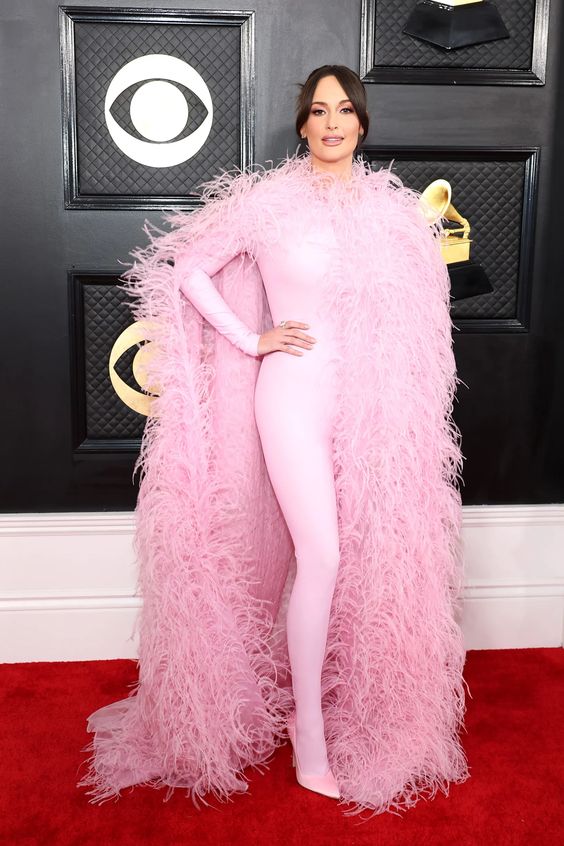 At the 2023 Grammys, Kacey Musgraves wore a pink bodysuit with a matching feathered cape. Her hair was ultra-sleek, thanks to celebrity hairstylist Giovanni Delgado, who used T3 hair tools like a $35 ceramic round brush and the small but effective T3 Afar Hair Dryer. For styling, Delgado used products from Unite haircare, including the 7 Second Blowout Cream and the 7 Second Leave-In Conditioner.
Paris Hilton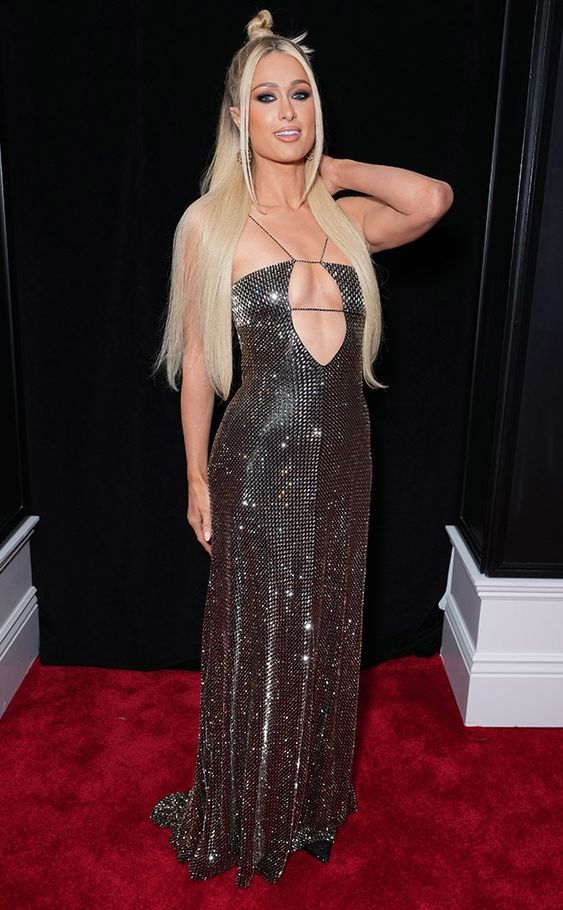 Paris Hilton dazzled at the 2023 Grammys in a sparkling Celine dress. She completed her look with dark smokey eye makeup, glossy lips, and super-smooth hair. Paris's hairstylist, Eduardo Ponce, used two Fekkai products for her sleek hair: the Brilliant Gloss Anti-Frizz Serum and the Clean Stylers Glossing Cream. These products are great for achieving straight and frizz-free hair.
-Advertisement-

Megan Fox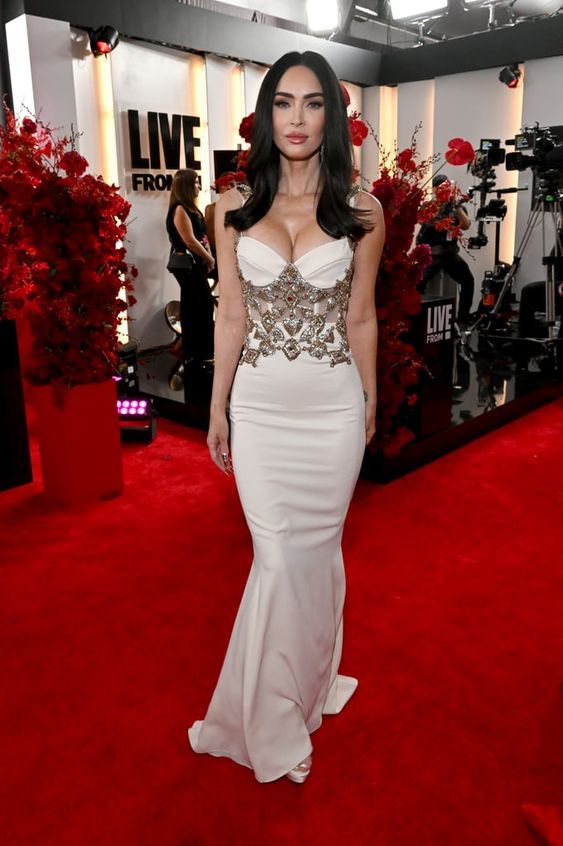 Megan Fox looked amazing at the Grammys with Machine Gun Kelly. She wore a stunning white Zuhair Murad gown covered in diamonds and wore expensive Lorraine Schwartz jewelry. However, her makeup was surprisingly affordable. Makeup artist Jenna Kristina used products that won't break the bank. She prepped Megan's skin with eye masks from Image Skincare and used two Maybelline products: the New York Tattoo Studio Ink Pen Eyeliner for a smoky eye and Lifter Gloss in Ice for glossy lips, both costing less than $10. They finished the look with long, wispy lashes from Kiss's Lash but Better False Eyelash pack.
Jennifer Lopez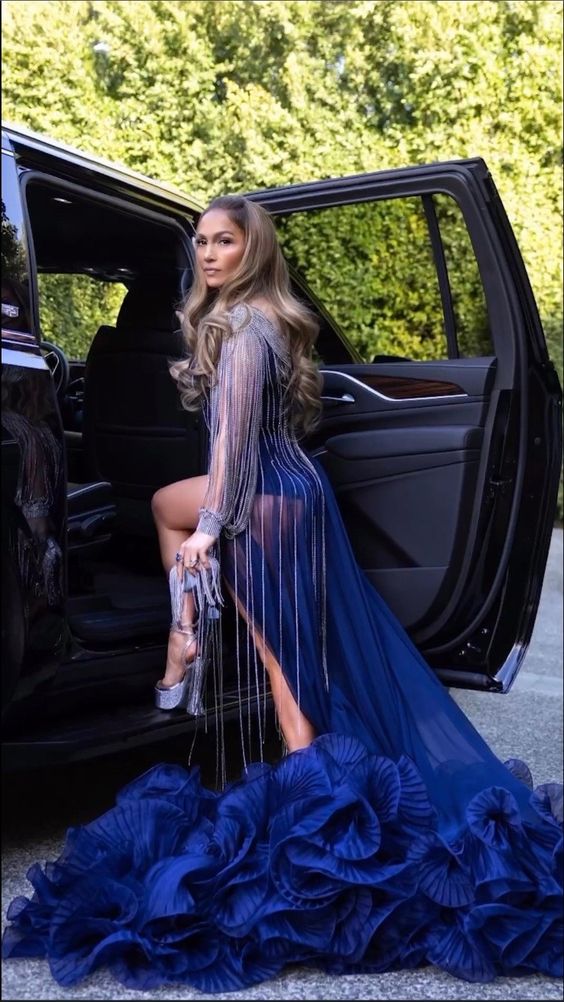 Jennifer Lopez looked absolutely stunning on the Grammys stage in a low-cut Gucci dress covered in hundreds of sparkling crystals that shimmered with every step. But let's be honest, we expect nothing less from J.Lo, given her history of iconic Grammy moments (remember that green dress?). The glitz didn't stop at her dress; her trusted nail artist, Tom Bachik, added some dazzle to her manicure. He used his limited-edition nail care set from Tweezerman and Apres gel nails, which featured a line of diamonds down the center.
-Advertisement-

Cardi B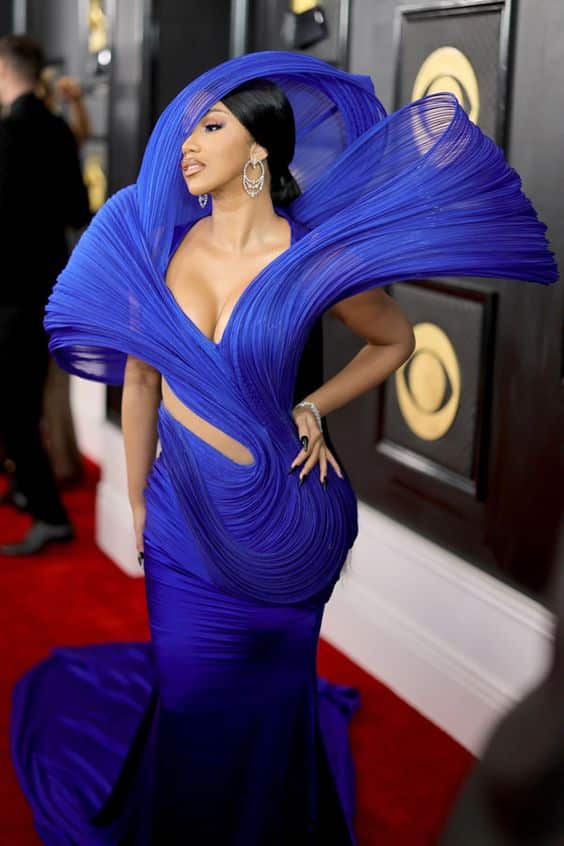 Cardi B looked absolutely stunning at the Grammys! Her cobalt-blue gown by Gaurav Gupta, with its unique architectural front, was a real masterpiece. Her pose and her flawless red-carpet glow that beautifully complemented her dress were equally impressive. To achieve this radiant look, Cardi B used the SOL by Jergen Deep Water Self Tanner Mousse. A tip from her celebrity makeup artist, Erika La' Pearl, is to leave it on for six hours before rinsing it off for the best results.