Love stories often capture our hearts, and when they involve our favorite celebrities, they become even more enchanting. The tale of Taylor Swift and Joe Alwyn is one such story that has captivated fans worldwide. Despite the ups and downs, they have found their way back to each other, reaffirming the power of love. In this article, we delve into the heartwarming journey of Taylor Swift and Joe Alwyn's rekindled romance.
-Advertisement-

In a world where relationships are often under the microscope, Taylor Swift and Joe Alwyn managed to keep their initial encounter away from prying eyes.
Taylor Swift and Joe Alwyn: Back Together
Taylor Swift and Joe Alwyn ended their relationship after being together for six years, leaving many fans feeling sad. The singer's followers really liked the couple. During their time together, there were rumors that they might get married. Some people also said they were going to have a wedding. But in early April of this year, they decided to go separate ways. Now, almost four months later, there are rumors on Twitter suggesting that Taylor Swift and Joe Alwyn might be back together, even though they used to be a couple before.
-Advertisement 3-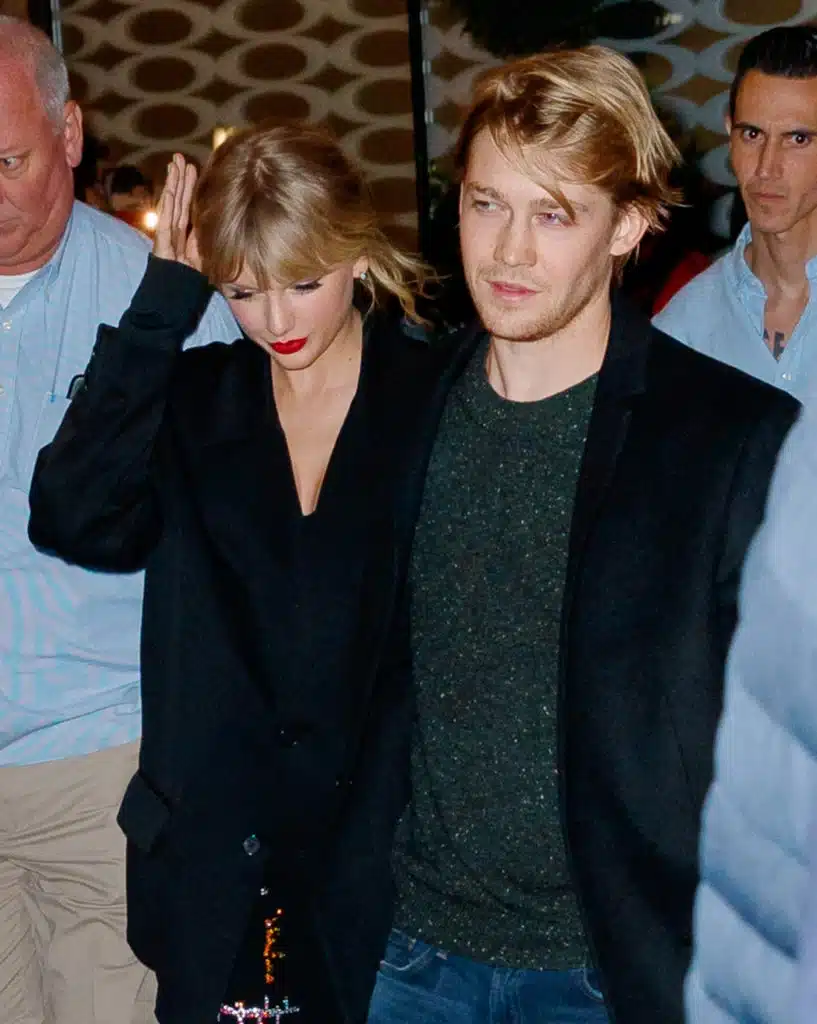 Rumors about Taylor Swift and Joe Alwyn reuniting started circulating on Twitter after a fake account posing as the genuine pop culture source, Pop Base, shared an old photo of the couple in a public setting. The tweet from the impostor account stated that Taylor and Joe had patched things up, citing "ET" as their source. The full tweet claimed, "Taylor Swift and Joe Alwyn are back together after 5 months apart, ET confirms." It's important to clarify that Entertainment Tonight (ET) has not issued any report confirming this information.
The fake account used the name of a reputable outlet to make their message appear more believable to fans. However, many fans quickly recognized this as an effort to spread false information. It's worth noting that neither Taylor and Joe's representatives nor any trustworthy source has verified that the two are back together. Additionally, the fake Pop Base account, which currently has only 175 followers, openly states in its Twitter bio, "I'm not actually Pop Base."
-Advertisement-

Taylor and Joe's 'differences' led to their breakup
In an exclusive report from April 2023, People Magazine revealed that Taylor Swift and Joe Alwyn's breakup was attributed to "differences in their personalities."
-Advertisement-

A source who was close to the former couple shared with the magazine that they had encountered challenges in their relationship before. Despite facing difficult times in the past, they were unable to overcome these issues in the long run.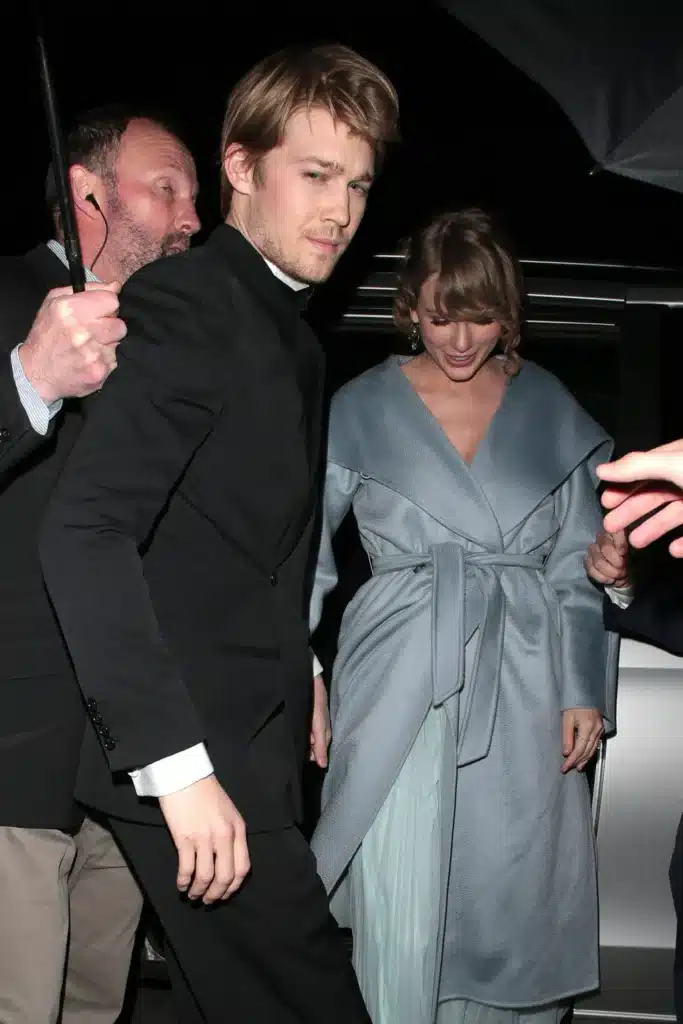 "Although they had experienced challenges previously and managed to work through them, this time around, friends believed they might take a break and eventually reconcile," the source elaborated. However, it became evident that they "weren't well-suited for each other."
-Advertisement-

Rumors of Taylor and Joe dating initially began circulating in 2017. Fans had speculated for quite some time that their paths had crossed during the 2016 Met Gala.
The First Encounter
Their paths first crossed at a star-studded event, sparking a connection that would later blossom into something truly special.
Hidden Love: Keeping Their Relationship Private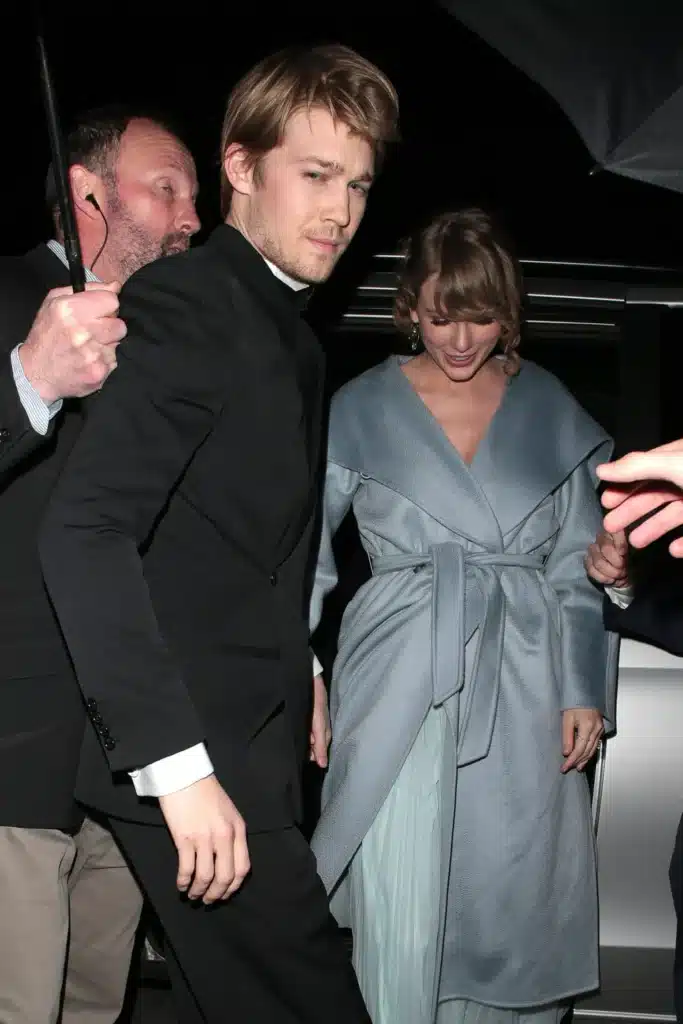 -Advertisement-

Swift and Alwyn chose to nurture their love away from the spotlight, allowing their bond to grow in the most genuine way.
Musical Melodies of Love
Both artists found solace in their music, using it as a medium to express their feelings for each other.
Temporary Goodbye: The Initial Split
Like any journey, theirs had its twists. A temporary split tested their relationship but ultimately led to growth.
-Advertisement-

Individual Pursuits and Growth
During their time apart, both Swift and Alwyn focused on personal and professional growth, proving that love can thrive alongside individuality.
Serendipitous Reconnection: Love Finds a Way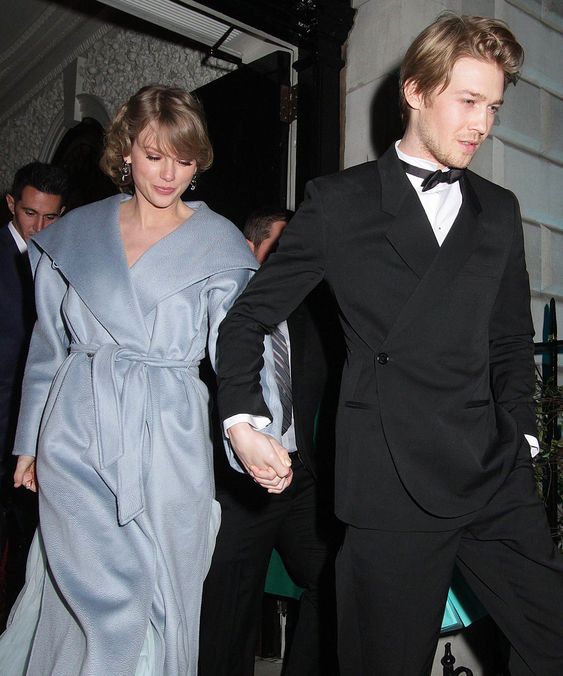 Fate intervened, bringing Taylor Swift and Joe Alwyn back into each other's lives unexpectedly.
-Advertisement-

Navigating the Spotlight: Public Appearances and Reactions
Stepping back into the public eye required courage, but their fans' heartwarming reactions made it all worthwhile.
The Influence of Art: Mutual Inspirations
Art played a significant role in their journey, with each drawing inspiration from the other for their creative endeavors.
-Advertisement-

A Stronger Bond: Overcoming Challenges
Challenges only strengthened their bond, teaching us all valuable lessons about the resilience of love.
Forever and Always: The Rekindled Commitment
Their rekindled commitment showcased a love that's destined to stand the test of time.
-Advertisement-

Fans' Reactions: A Heartwarming Welcome
Swifties and fans alike celebrated their reunion, flooding social media with messages of joy and support.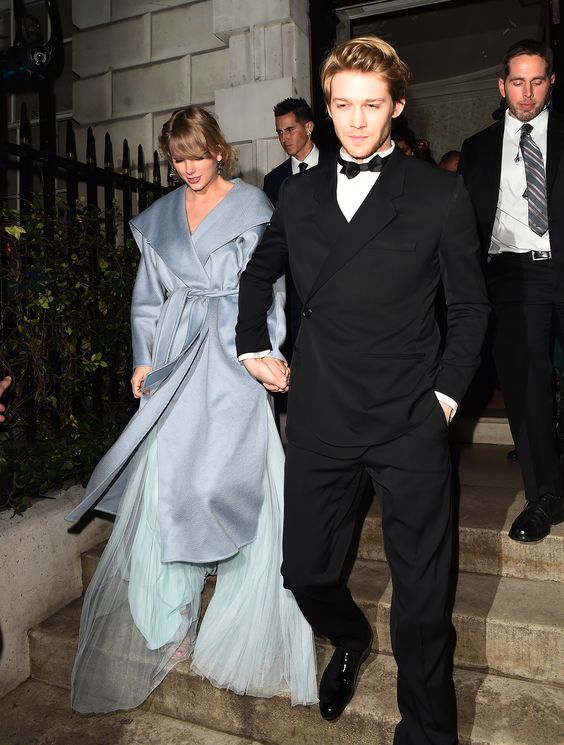 Relationship Lessons: Love, Resilience, and Patience
The love story of Taylor Swift and Joe Alwyn reminds us of the importance of patience, understanding, and unwavering support.
-Advertisement-

A Promising Future: Together Once More
As they continue their journey together, the future looks bright for Taylor Swift and Joe Alwyn.
Conclusion
In a world of uncertainties, the love between Taylor Swift and Joe Alwyn serves as a beacon of hope, proving that true love can find its way back, even against all odds.
-Advertisement-

FAQs
Are Taylor Swift and Joe Alwyn still together?
Yes, Taylor Swift and Joe Alwyn are currently together and going strong.
When did Taylor Swift and Joe Alwyn first meet?
They first crossed paths at a high-profile event in 2016 Met Gala.
Did Taylor Swift write songs about Joe Alwyn?
Yes, Taylor Swift has incorporated her feelings for Joe Alwyn into her music.
Have Taylor Swift and Joe Alwyn ever acted together?
No, they have not appeared together in any films or projects.
Where can I learn more about their love story?
For more details, you can visit Taylor Swift and Joe Alwyn to access exclusive content about Taylor Swift and Joe Alwyn's relationship.