Over the years, a lot of actors have been open about taking stuff from the sets of their movies and TV shows.
-Advertisement-

Let's take Ryan Reynolds as an example. After waiting for a long time to get the role of Deadpool, he made sure to snatch something tangible from the set when the 2016 movie was done filming.
"I loved wearing the suit, so I took one with me," he told Marie Claire in 2015. "I'll probably get in trouble for saying this, but I've been waiting for 10 years to make this movie. So, I'm taking a damn suit with me."
-Advertisement 3-

Three years later, in May 2018, Warner Bros. called out the Canadian actor on Twitter because he had taken a ring that his character wore in the 2011 film Green Lantern. The studio tweeted, "Sorry @VancityReynolds, we're going to need the ring back." Reynolds replied, "Well, if we had used a NuvaRing™️ in the first place, we wouldn't be in this mess. #Deadpool2."
Robert Downey Jr. has also taken a bunch of stuff from the sets of his movies, including Avengers: Age of Ultron. He talked about it on Jimmy Kimmel Live! in April 2016 and mentioned that he took a huge Avengers "A" that was located outside the Avengers center.
-Advertisement-

"I have it," he said. "I was like, 'Why is it in England? Send it back to L.A., I'll put it in my office.'"
-Advertisement-

So, it seems like Downey Jr. managed to snag the massive Avengers "A" for his personal collection.
According to Tom Holland, who is also part of the Avengers cast, Robert Downey Jr. gave the original Iron Man mask as a gift to Tom's brother, Paddy Holland. Tom mentioned in an interview with Collider in June 2019 that Paddy has the mask at their parents' house. It's pretty cool to have such a unique item!
-Advertisement-

On another note, Gabrielle Union, known for her role in the 2000 teen comedy Bring It On, managed to swipe something special from the set. She revealed in an interview with MTV News in August 2015 that she has her cheerleading uniform from the movie. However, when she tried to put it on, it didn't fit anymore. Nonetheless, the uniform holds sentimental value for her, reminding her of the memories and friendships she made during that time. She hopes that one day she'll be able to fit into her Bring It On uniform again.
Scroll down to see which of your favorite celebrities have confessed to taking something from set!
Lily James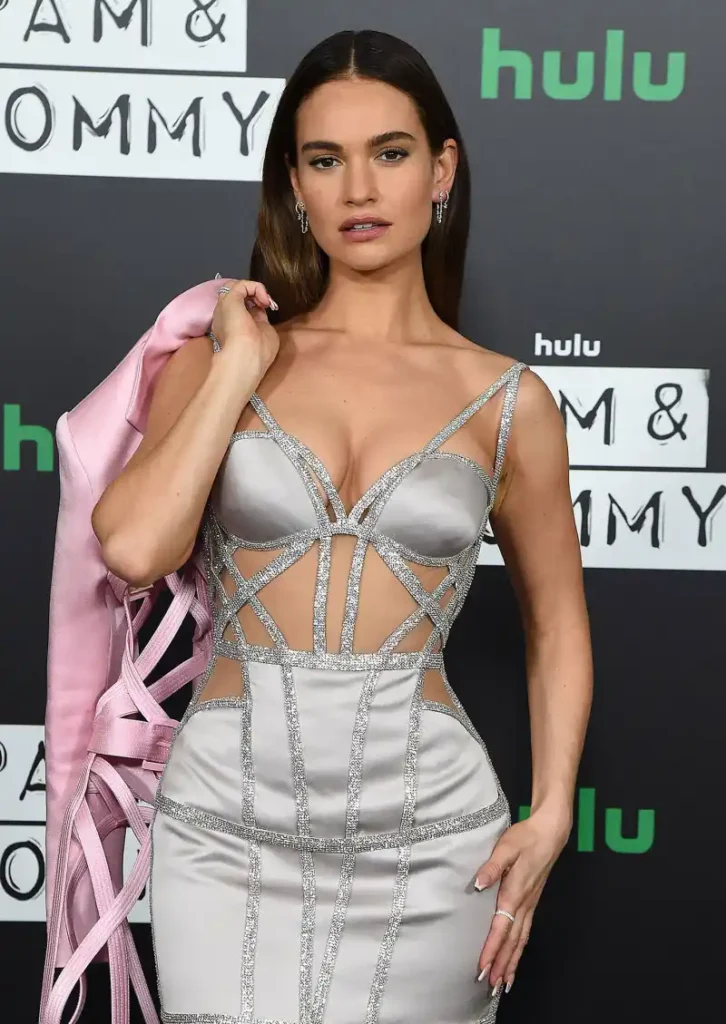 -Advertisement-

While portraying Pamela Anderson in Hulu's Pam & Tommy, the actress from Downton Abbey, was completely transformed with prosthetics. However, amidst her character's notable physical attributes, she discovered a wardrobe piece that stood out even without them.
During a discussion on Entertainment Weekly's "Around the Table" in February 2022, she mentioned, "In the Mexico montage, I had this incredible pink skirt and a very '90s halter top."
As she spoke, she and others at the table chuckled, and she jokingly gestured to her chest, saying, "It looks a little different without… the, um…" implying the absence of Pamela Anderson's famous curves. However, she concluded with a laugh, "It still looks good!"
-Advertisement-

Rachel Leigh Cook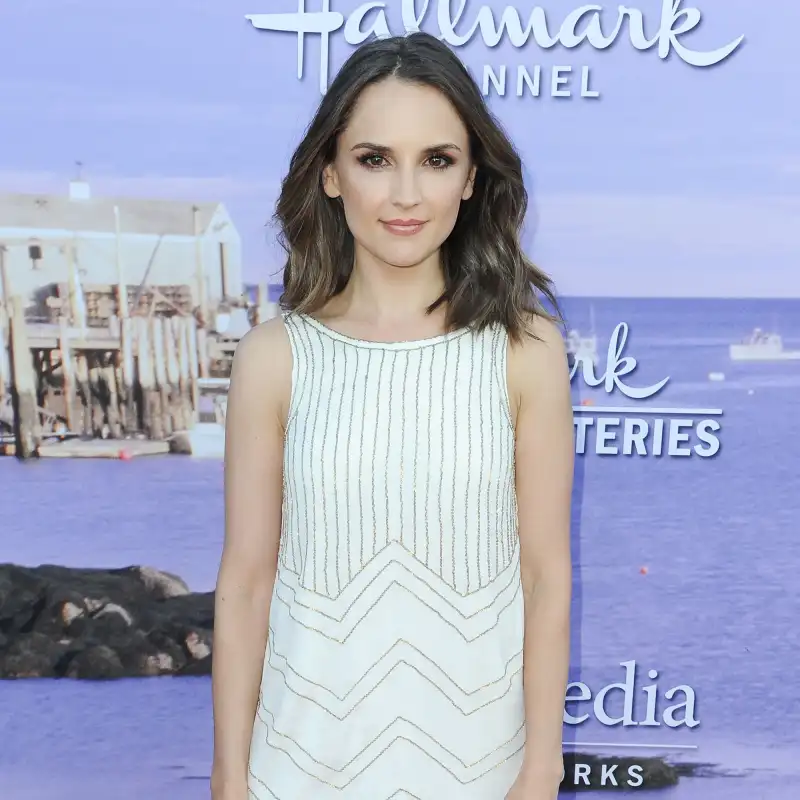 The star of She's All That has managed to hold onto some memorabilia from her days working on the '90s classic. In an interview with Entertainment Tonight in August 2021, she revealed that she had taken "a script and a call sheet" as keepsakes. It seems like she wanted to hold on to some tangible reminders of her time on the beloved film.
Allison Janney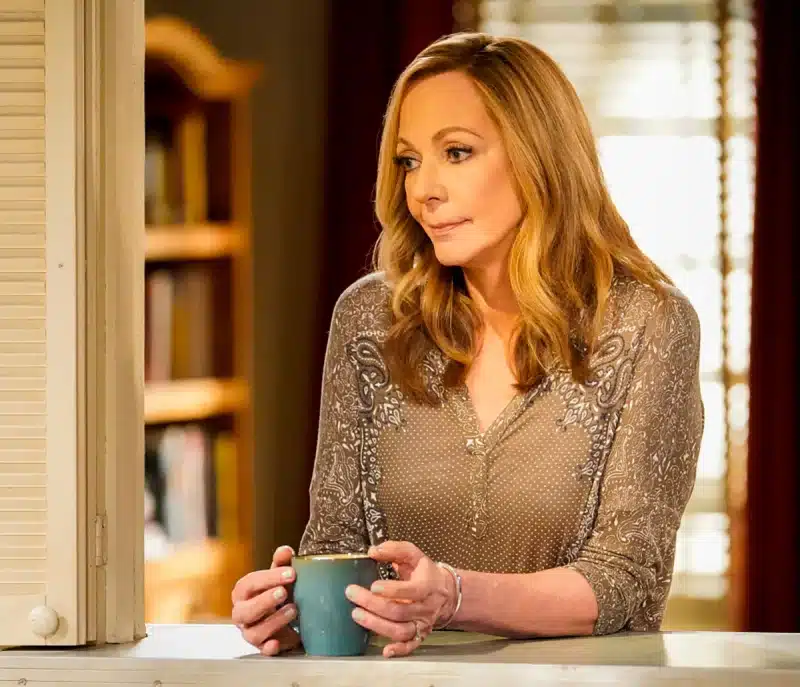 The actress had a surprising confession about her time on the TV show Mom. During an interview on The Tonight Show Starring Jimmy Fallon in April 2021, she revealed that she actually wore a wig throughout the entire series.
-Advertisement-

"No one knew I was wearing a wig. And I come in for this season of Mom and the producers see me like this [with grey hair], and they're like, 'What have you done?! You should've asked us before you did this to your hair!'" Janney shared. "And I'm like, 'Guys, I've been wearing a wig since season one, but nobody knew it.' Everyone in the world knows it now. But that wig is coming with me."
In addition to the wig, she also took "a few pairs of sweatpants" from the set. She explained, "My character Bonnie loved to be comfortable, as does Allison Janney, so I took a lot of sweatpants and made off with them." It seems like she couldn't resist taking a piece of the character and her own cozy preferences with her.
-Advertisement-

Dakota Johnson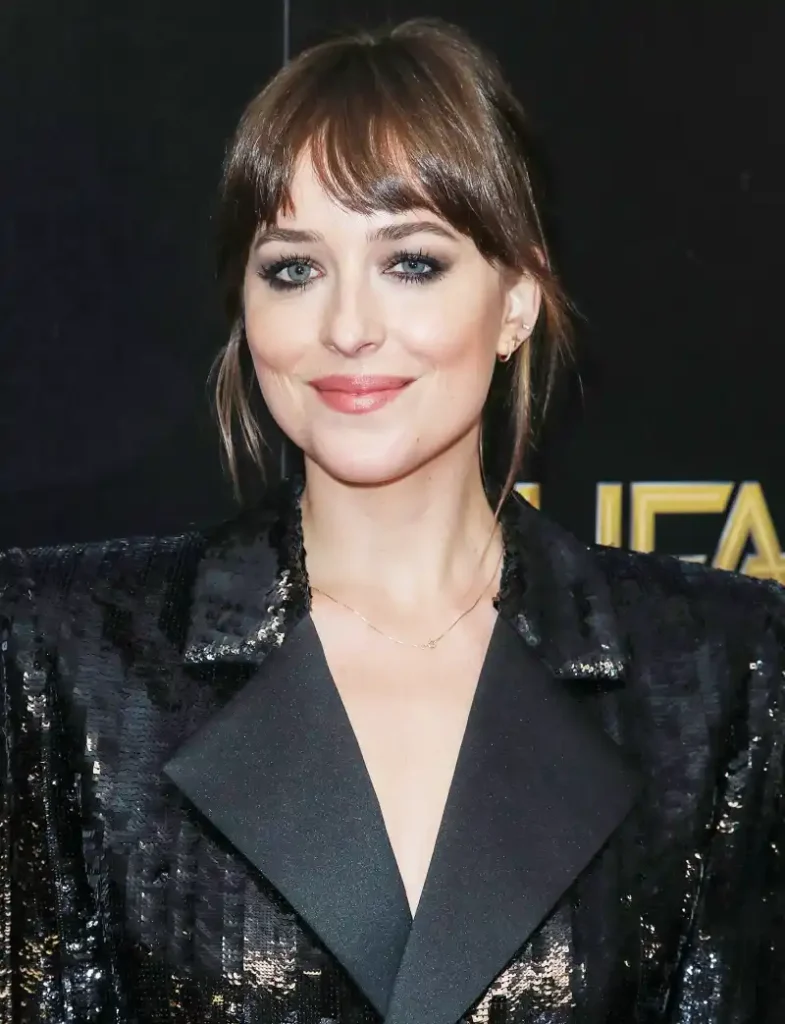 During a Twitter Q&A session for Glamour UK in February 2015, the actress from Bad Times at the El Royale revealed the somewhat risqué items she took from the set of 50 Shades of Grey. In one tweet, she admitted, "I stole lots of the underwear. They were comfortable." She further shared, "I do have a flogger in my house. It's in the garage covered in dust." It seems like she couldn't resist bringing home some of the comfortable underwear from the film, and even ended up with a flogger as a unique keepsake, although it's been left untouched in the garage.
Leslie Mann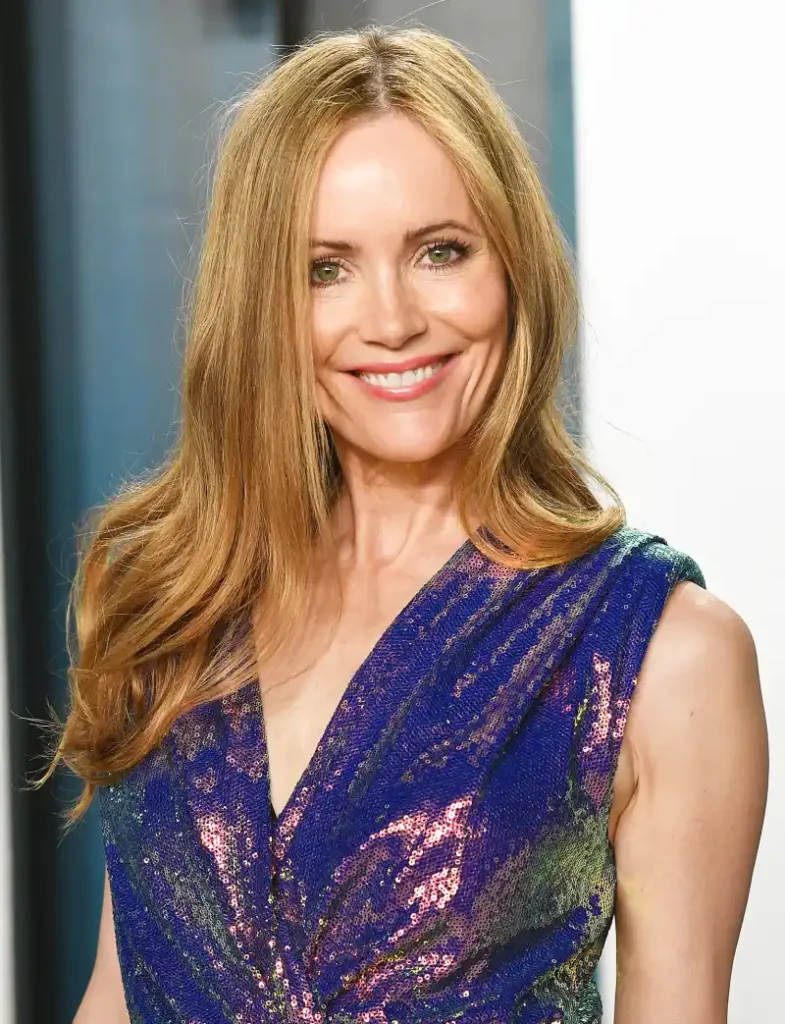 The actress from This Is 40 shared in an interview with Newsweek in December 2018 that she has a habit of taking something from the projects she works on. However, she clarified that she doesn't steal, but rather informs the production team about her intentions. She mentioned, "I will always take something. I have little things, like a pearl necklace with an animal tooth that I wore in George of the Jungle. I keep little mementos from each movie." It seems that she enjoys collecting small items that hold sentimental value and serve as reminders of her various film projects.
-Advertisement-

Gabrielle Union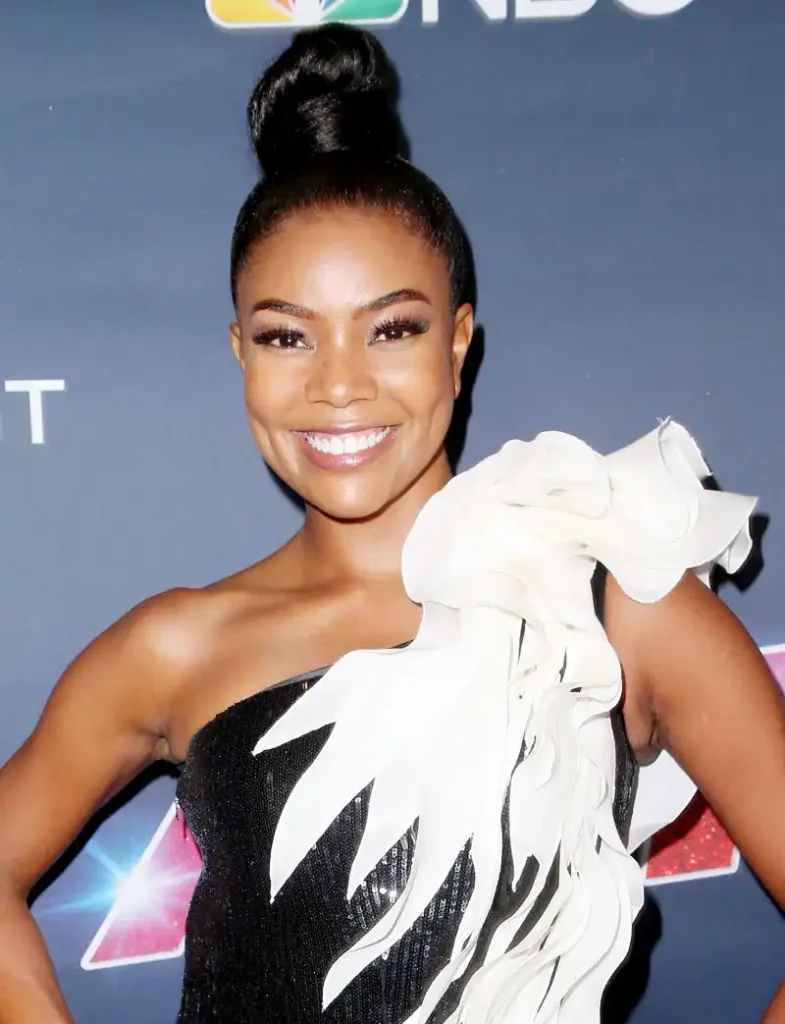 In 2015, the actress from Being Mary Jane revealed to MTV News that she still had her iconic cheerleader uniform from East Compton Clovers. However, she mentioned that when she attempted to put it on, it didn't fit her anymore. She shared, "I just found it during a recent move, but yeah, I couldn't squeeze into it when I tried." It seems like she cherished the uniform as a memento, even though it no longer fit her.
Jennifer Lawrence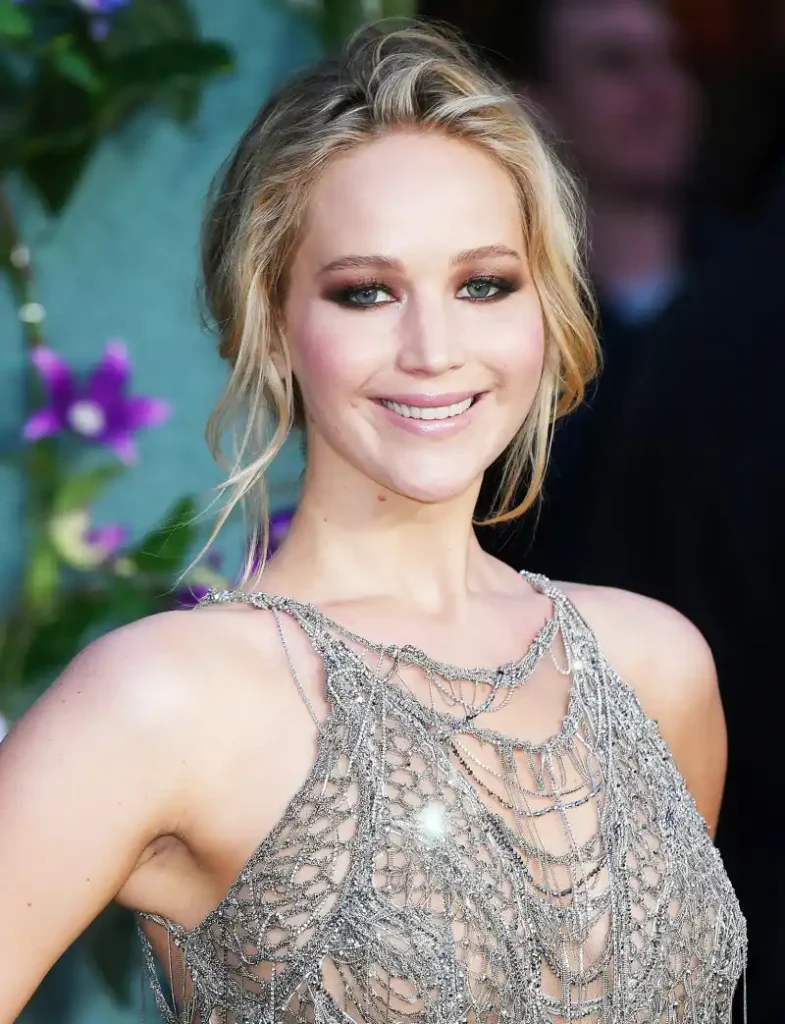 In 2015, the Oscar-winning actress confessed that she had taken Katniss Everdeen's leather jacket from the set of The Hunger Games. She mentioned to E! News, "They're just hanging in my closet. I don't know what I'm going to do with them." It seems like she couldn't resist keeping a piece of the character's wardrobe for herself, even if she hadn't decided how to incorporate them into her own style.
-Advertisement-

Ryan Reynolds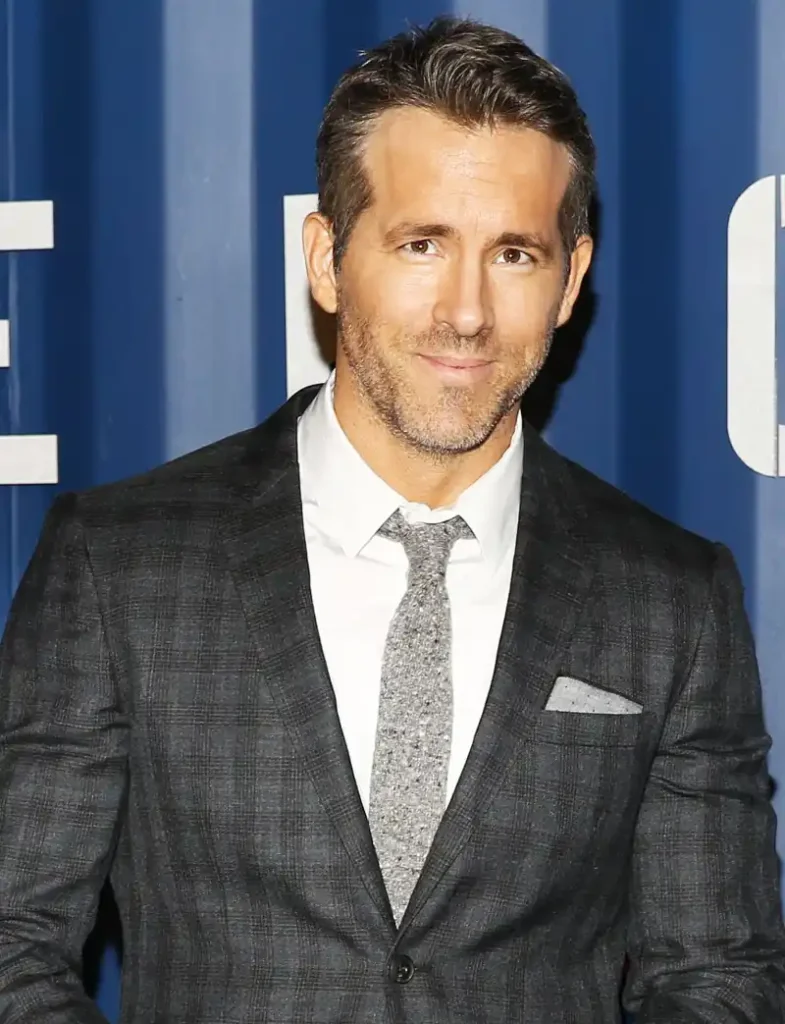 Besides taking something from the Green Lantern set, the owner of Aviation Gin openly confessed to pilfering Deadpool's suit following his portrayal of the antihero. In a 2015 interview with Marie Claire, he boldly stated, "I'll probably get into trouble for saying that, but I've waited 10 years to do this movie, so I'm leaving with a f–king suit." It appears that he couldn't resist the temptation to keep a tangible memento from his long-awaited opportunity to play the beloved character.
Daniel Radcliffe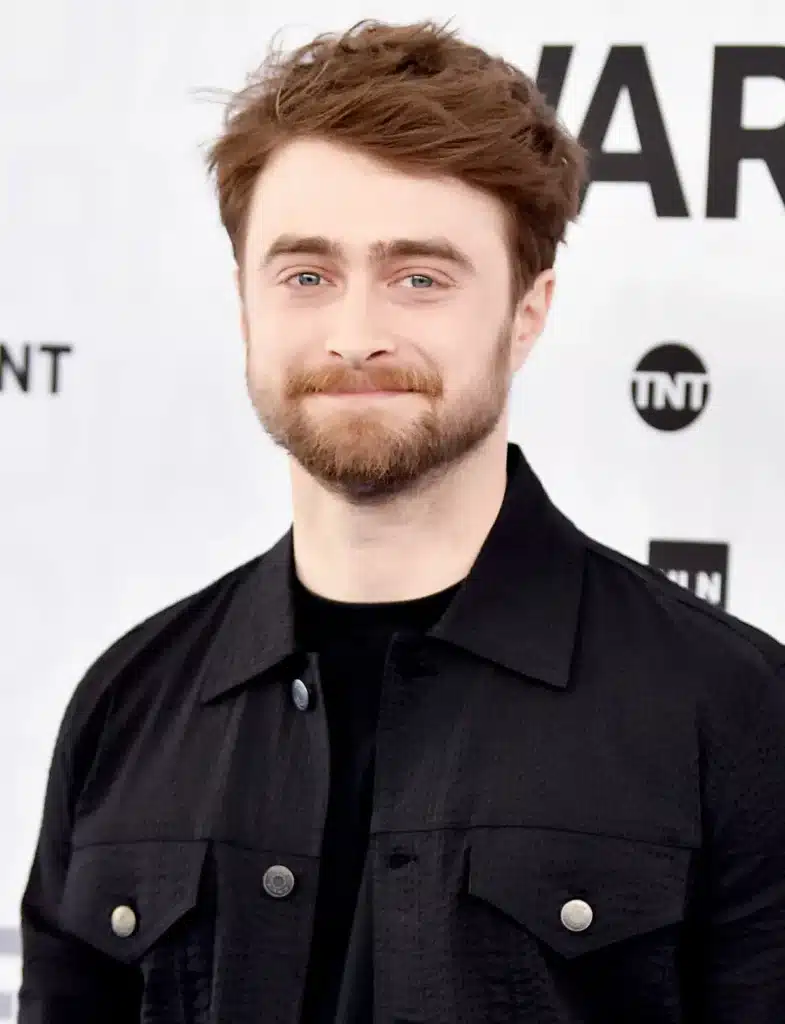 After portraying Harry Potter for a significant period of time, the British actor decided to keep the iconic glasses that defined the character. In an interview with the Daily Mail in July 2011, he revealed, "The ones from the first film are absolutely tiny now, but they are very sweet." It seems that he held onto the original glasses from the early films as a cherished memento, despite their diminutive size compared to later iterations.
-Advertisement-

Robert Downey Jr.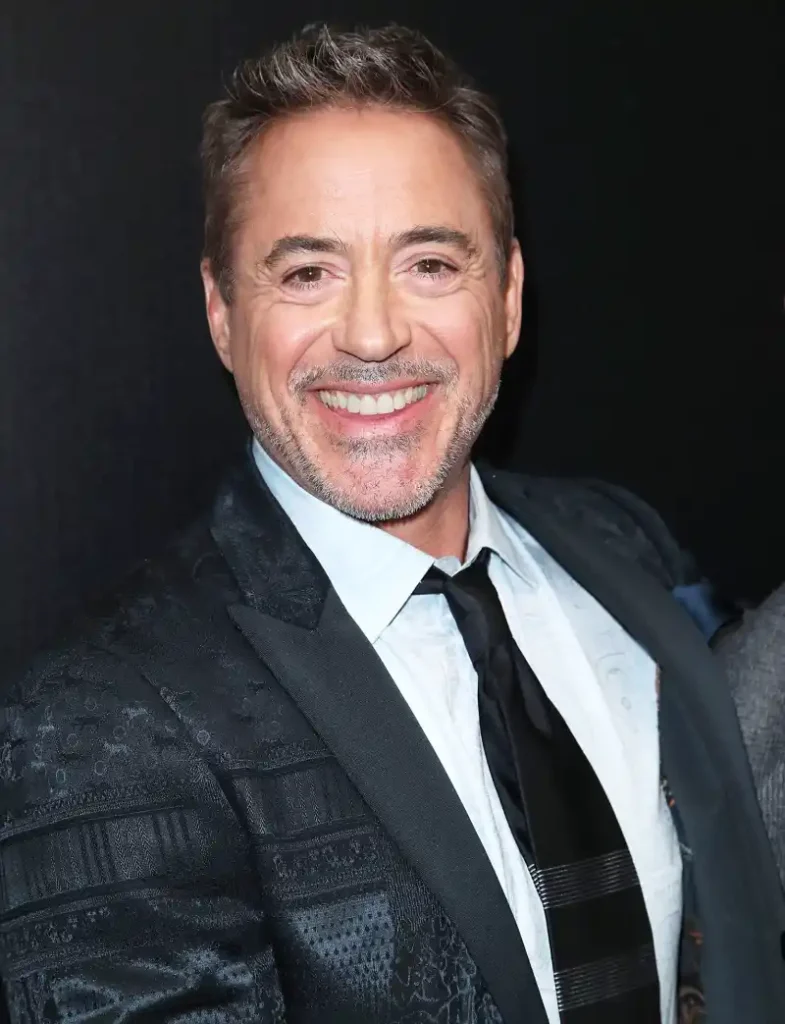 During an appearance on Jimmy Kimmel Live! in April 2016, the Oscar nominee disclosed that he managed to acquire a significant piece from the set of Avengers: Age of Ultron. He proudly declared, "I have it. I said, 'Why is it in England? Send it back to LA, I'll put it in my office.'" It seems that he took possession of the massive Avengers 'A' symbol, and he had the intention of displaying it proudly in his workspace.
Tom Sturridge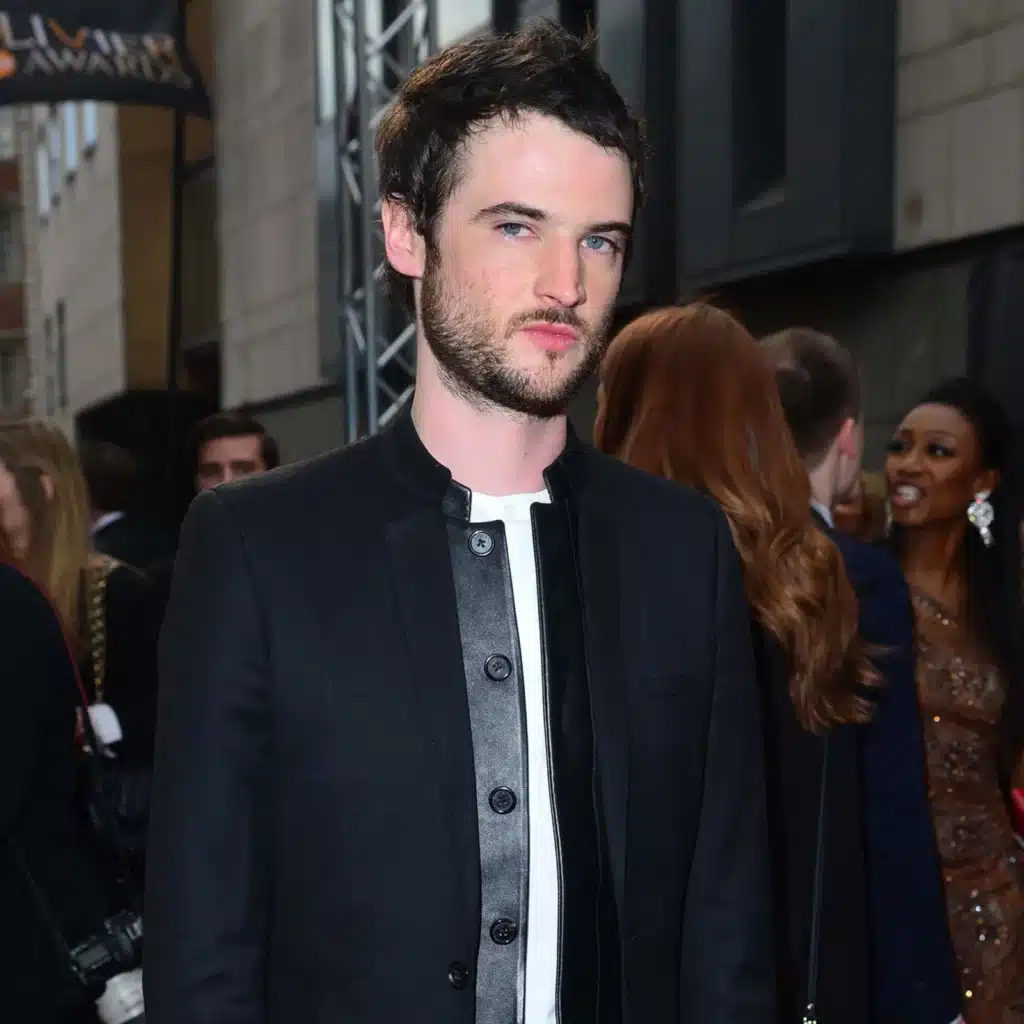 In August 2022, the British actor revealed to E! News that he managed to sneak away with something from The Sandman set after portraying the character Dream (also known as Morpheus) in the Netflix series. When asked about any keepsakes he took, he confessed, "My pouch of sand." He assured that it was safely stored, explaining, "So if we need it again, it's very safe." It seems like he wanted to hold onto a special memento related to his role, ready to bring it back if the need arises in the future.
-Advertisement-

Alexander Skarsgard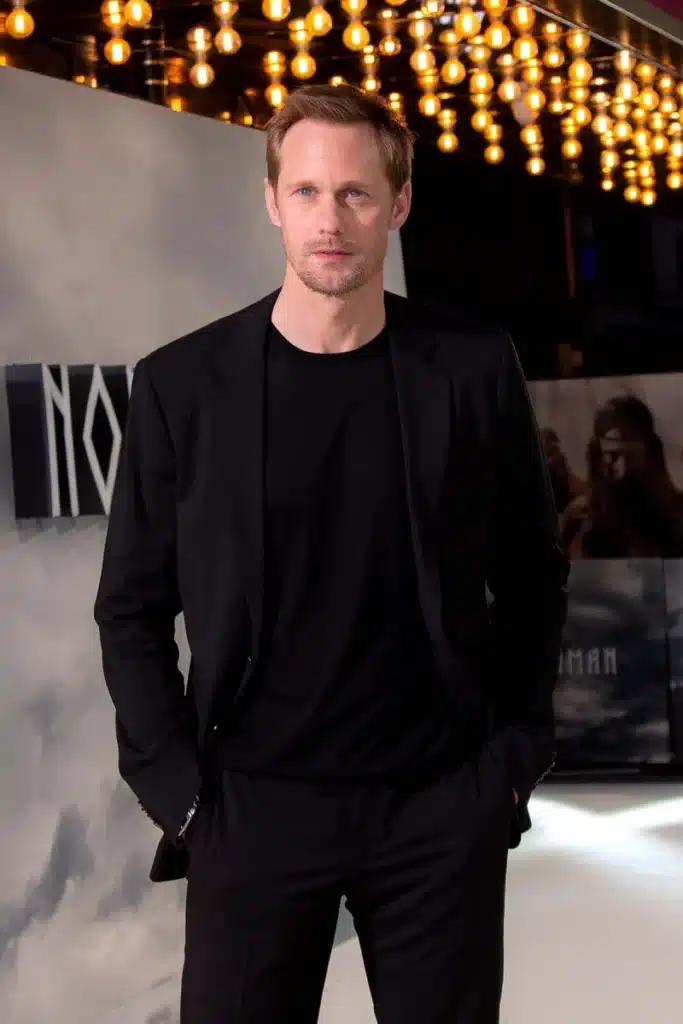 While his fellow cast members from The Northman were allowed to keep swords and battle gear as mementos, the actor known for his role in True Blood had a rather unconventional keepsake. During an appearance on The Late Show With Stephen Colbert in April 2022, he humorously revealed, "It wasn't a choice. It was a gift. That's how much they valued my performance, my contribution to this movie."
Skarsgard elaborated, saying, "It's the g-string that I wore. The end fight takes place on an erupting volcano, and we're naked… So, that's what I wore for a week, and my character is quite wounded, so he's bleeding profusely."
-Advertisement-

In an amusing twist, it appears that the actor received the memorable gift of the blood-stained thong, a unique reminder of his character's intense and challenging scenes in the film.
Tom Holland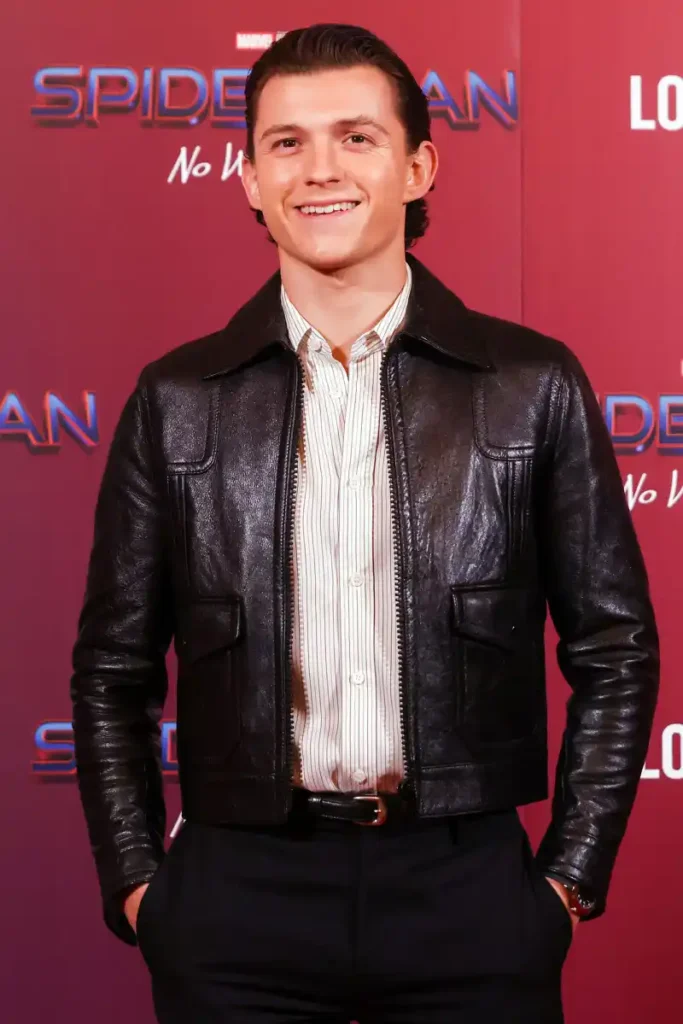 While appearing on First We Feast's "Hot Ones" and devouring spicy hot wings, the star of Spider-Man: No Way Home revealed that he received a special keepsake from one of his Marvel co-stars.
-Advertisement-

Recalling the moment in December 2021, he shared, "My favorite souvenir was actually given to me, well, actually to my little brother Paddy when Black Panther was coming out." Holland continued, "Robert Downey Jr. was filming Doctor Dolittle in London, which was near where I live. He invited us to a screening of Black Panther at his house."
Holland's excitement grew as he recounted the memorable experience, saying, "Paddy comes running into the room, holding the original Iron Man helmet. Downey had given it to him as a gift." He expressed the significance of the memento, explaining, "That's a really special one for me because I was lucky enough to join the MCU, but I joined it very late, and that souvenir was from the original film."
-Advertisement-

It appears that Holland's brother received a truly cherished gift—an original Iron Man helmet—from none other than Robert Downey Jr., a valuable keepsake that holds sentimental value due to its connection to the origins of the Marvel Cinematic Universe.
Chadwick Boseman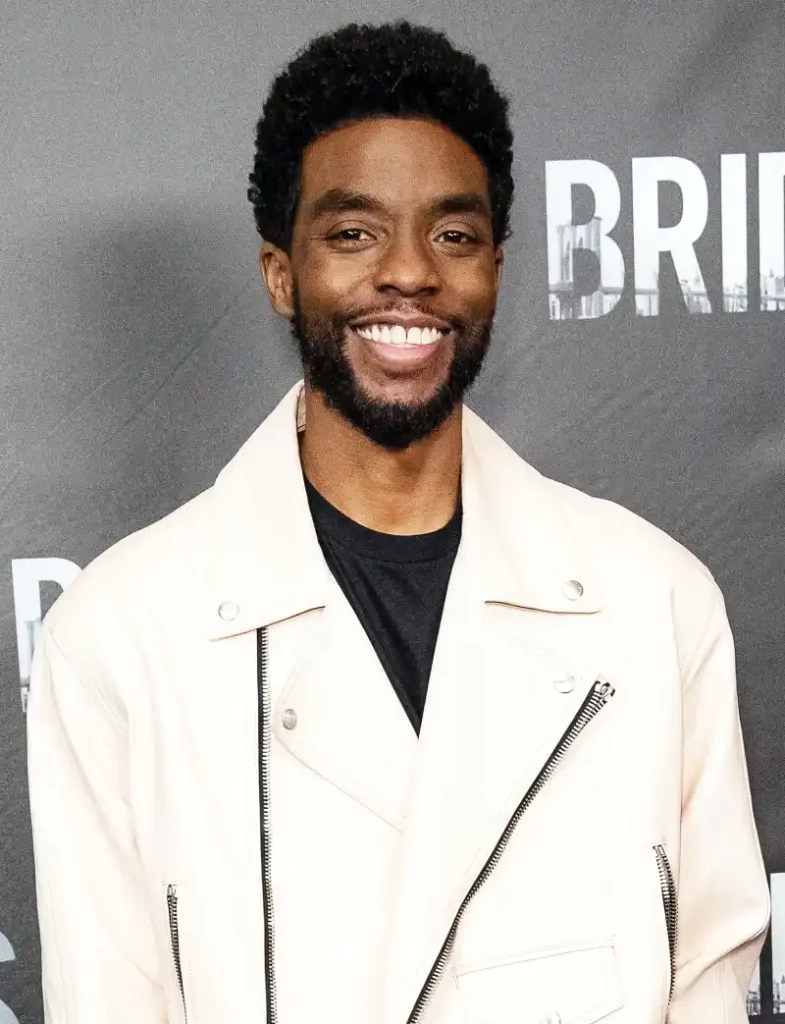 During an appearance on Jimmy Kimmel Live! in April 2018, the late actor had no reservations about proudly displaying the item he took as a memento from his role in Black Panther. He enthusiastically shared, "I have the beads, the Kimoyo beads. I actually have them on right now." It seems that he had kept the iconic beads, known for their significance in the Black Panther film, and was even wearing them during the interview.
-Advertisement-