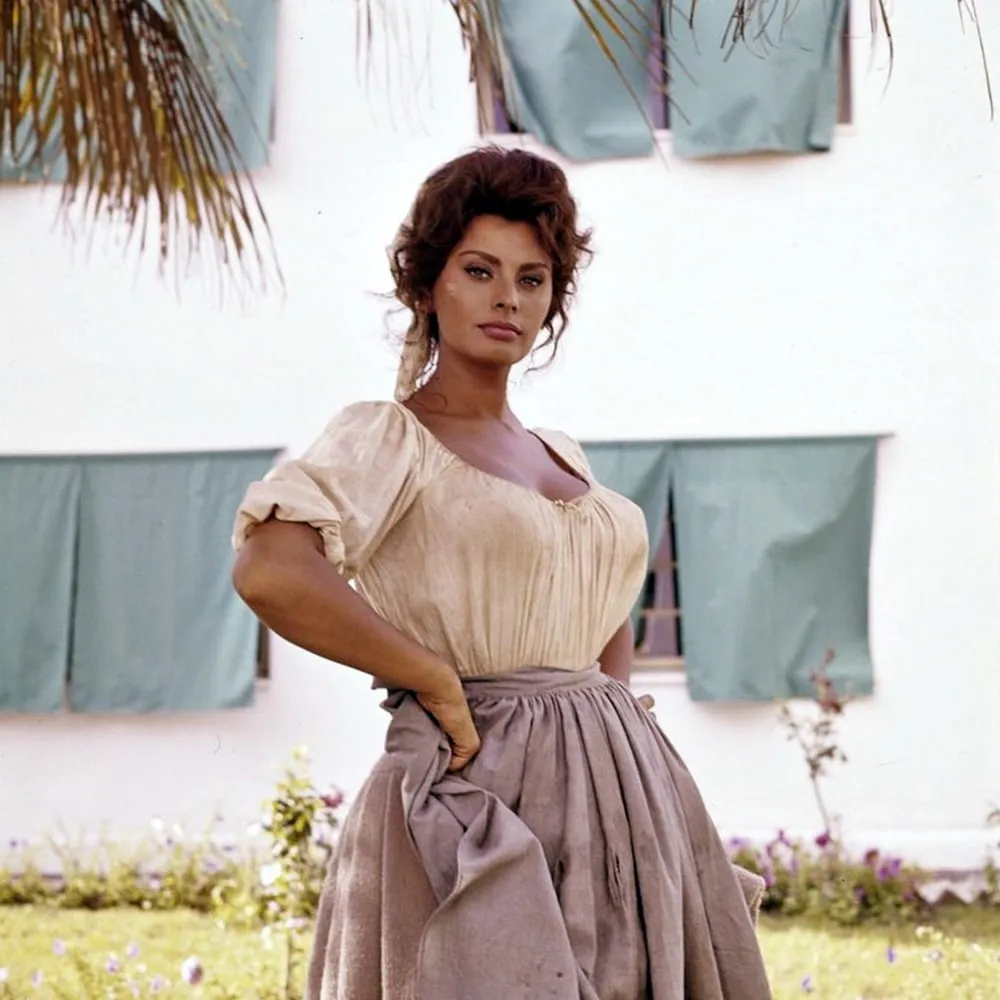 Sophia Loren was not only known for her admirable fashion sense and natural beauty, but also had to deal with a difficult upbringing and turbulent romantic relationships throughout her lifetime. She had different names in the course of her acting career and life, but only one person called her "wife," "soul mate," and "great love," and that was Carlo Ponti. Sophia's unique beauty, with her distinctively dark, exotic eyes and long, sun-kissed limbs, captivated the hearts of men all around the globe. During her arrival in America, she effortlessly impressed two famous men, Frank Sinatra and Cary Grant.
Illegitimate Child
Sophia, an illegitimate child born to a single mother in Naples' charity ward, grew up in poverty. However, Sophia Villani Scicolone's life took an incredible turn, and she became one of the most esteemed and beloved actresses in cinema, with her story resembling a fairytale.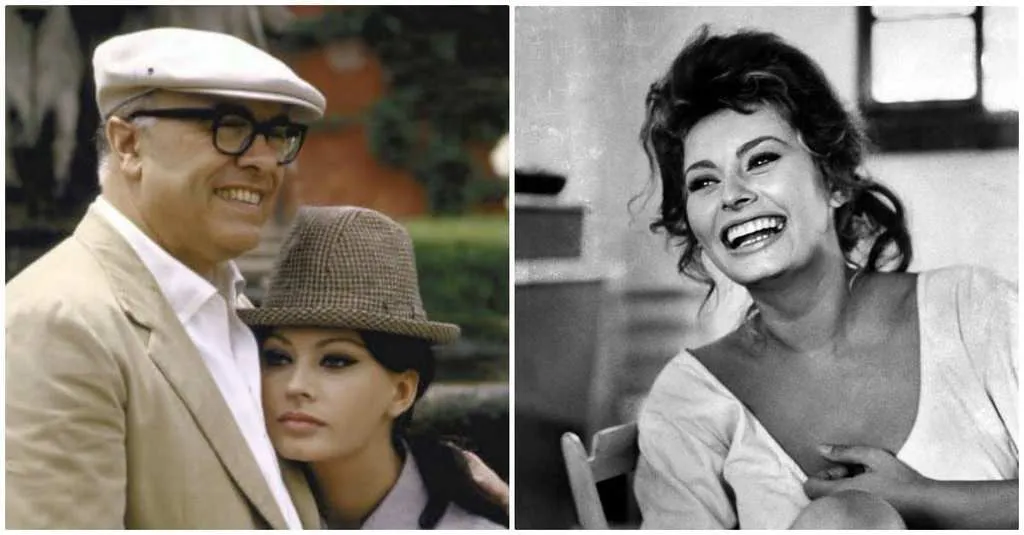 However, Loren's formative years were devoid of luxury; she even had to share a bed with a minimum of three relatives until she, along with her mother and younger sister, were able to relocate from her maternal family's residence.
She Escaped To The Theatre
The family name she bore was derived from her father, Riccardo Scicolone. He declined to wed her mother, Romilda Villani, and also prevented her younger sister from adopting his surname.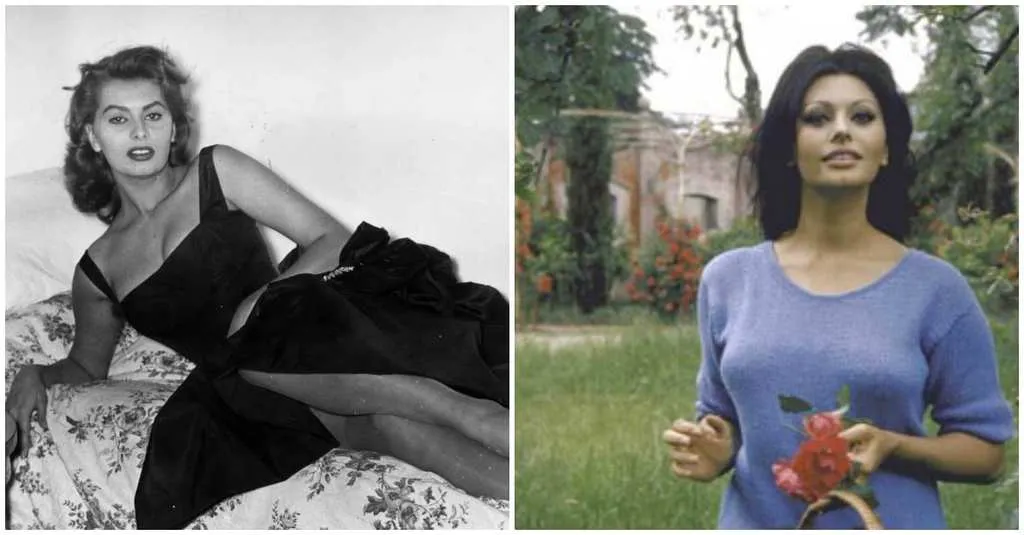 Loren reported that she was teased during her childhood for not being born within wedlock. On the other hand, when Sophia was just a child, she was captivated by the theatre and frequently attended to watch her beloved Hollywood idols on screen. She would occasionally view up to four movies in one day. By the time she was 11 years old, she was convinced that her destiny was in the movie industry.
Miss Eleganza
In 1950, Sophia participated in the Miss Eleganza beauty pageant in Rome as a young contestant. Serendipitously, Carlo, who was a well-known Italian film producer, happened to be one of the judges of the competition. As soon as she appeared on stage, he was captivated by her and couldn't stop looking at her.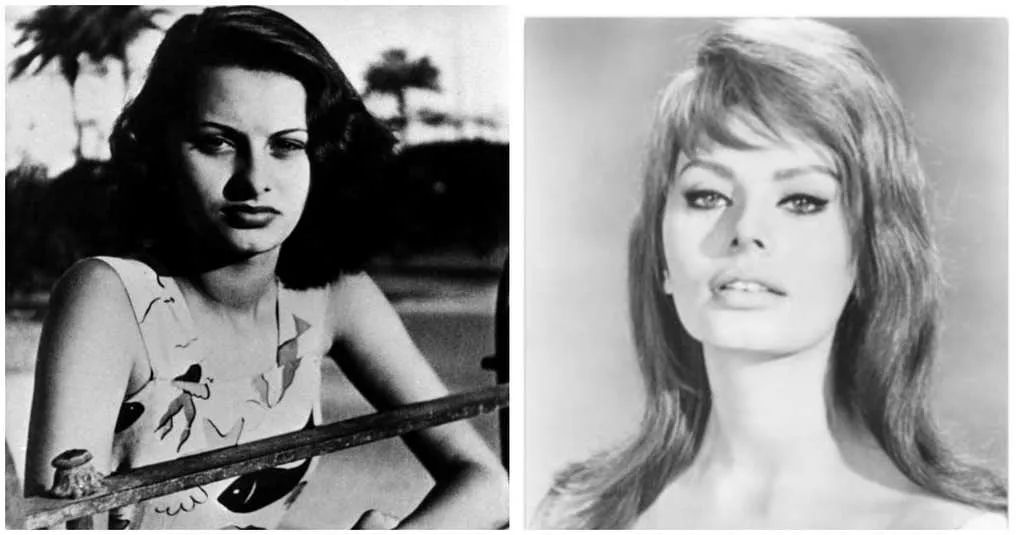 Carlo Ponti expressed that he recognized her as a remarkable individual right away. He observed a certain quality emitting from her that bestowed upon her a glowing aura.
When They First Met
Sophia encountered her soulmate, Carlo Ponti, at the young age of 17. Initially, he took on the role of her director and was invested in instructing her. He educated her on etiquette, helped eliminate her accent, provided literature on art, and made it imperative for her to learn the English language.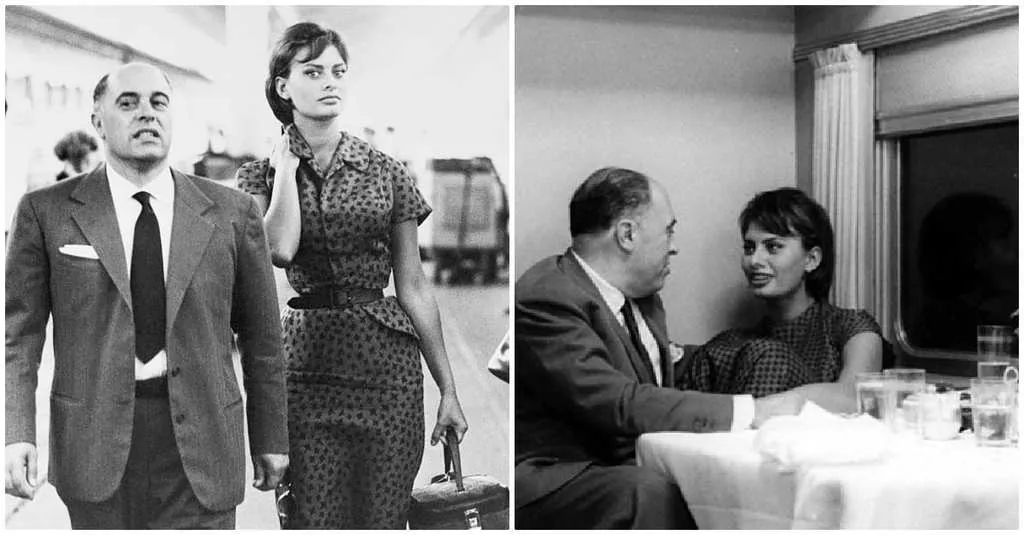 He took on the role of guiding and looking after her, shielding her from harm, and eventually a powerful emotion took hold between them. Their love proved to be instrumental in surmounting the various hindrances to their joy.
He Was Her Mentor
Although Ponti and the woman had an instant connection, his prior marriage and ongoing separation from his wife prevented them from pursuing their relationship.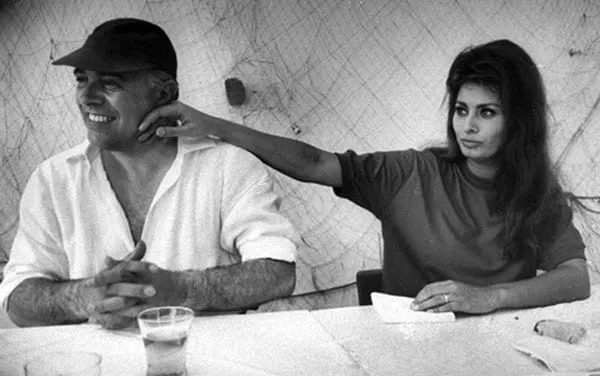 Sophia found it unimaginable to become the mistress of a married man, especially given her upbringing that emphasized the sanctity of marriage. Despite this, Carlo Ponti supported her by becoming her agent and modifying her name from Sophia Scicolone, her father's name who was never present for her, to Sophia Loren.
They Grew Closer
Thanks to Carlo's assistance, Sophia starred in an impressive thirty movies. It was during this time that their relationship grew stronger and stronger, to the point that they became inseparable. Notwithstanding their 22-year age gap, Sophia's affections were focused solely on Carlo.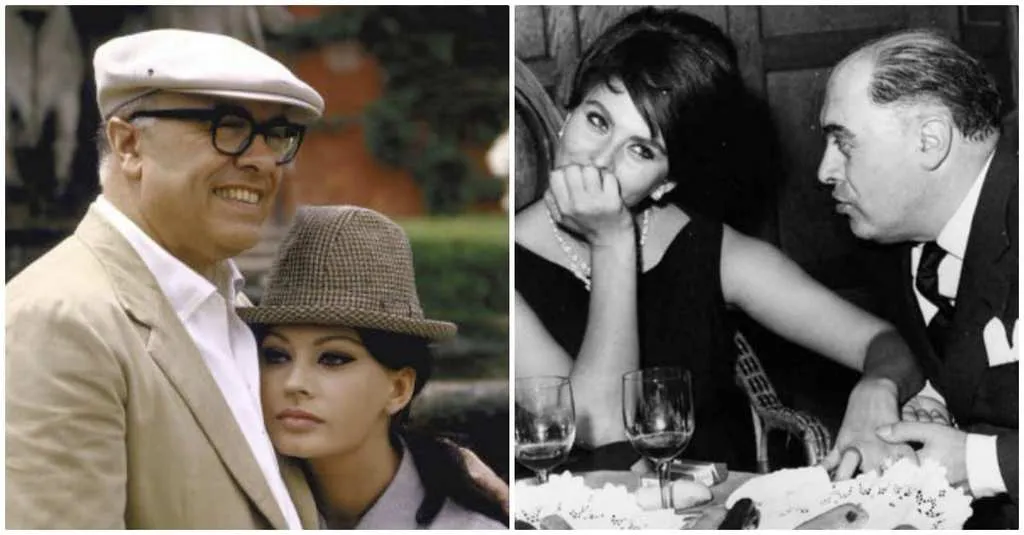 Carlo and Sophia were in a relationship for four years when Carlo decided to purchase a diamond ring for Sophia, who was 20 years old at the time. Even though they had been engaged for three years without anyone knowing, they still had an intense love for each other and didn't listen to skeptics who said they wouldn't last. Eventually, on September 17, 1957, they finally got married in a private and modest ceremony.
Then Came Cary
In the movie Houseboat, Sophia Loren and Cary Grant had a fantastic on-screen connection. Their first encounter was on the set of The Pride and the Passion in 1957. At the time, Loren was in a situation where she had to decide about her personal life and professional career as she was about to wed Carlo Ponti.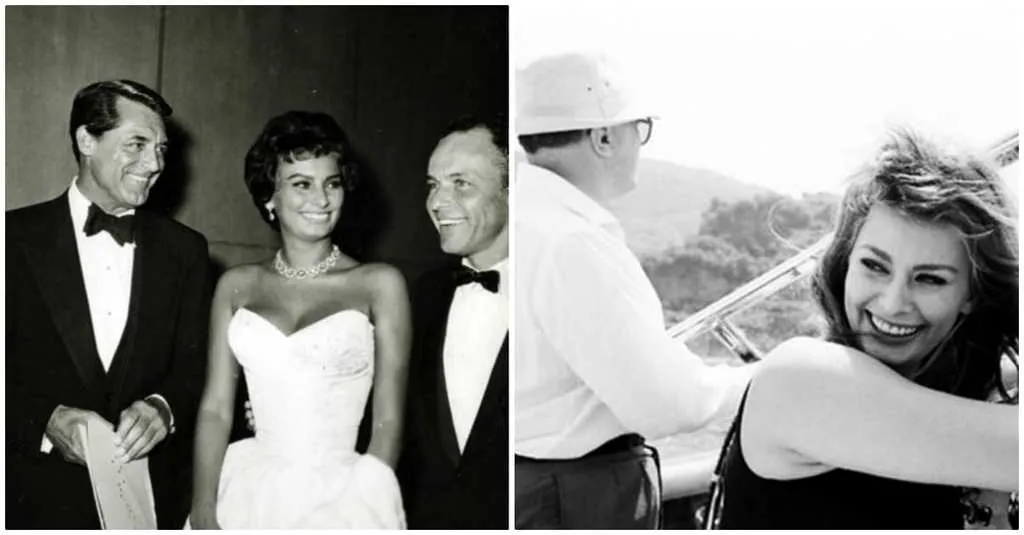 While they were filming together, Grant proposed to Sophia, however, he came from a completely different world in America. Sophia felt hesitant about making a big change in her life without knowing if their relationship was genuine.
A Difficult Choice
The men had contrasting personalities, which created obstacles. As it was my premier American movie, I struggled with the language due to my inadequate English skills. This made me unhappy, and I required assistance multiple times, which Cary graciously provided. Following the end of filming for Houseboat, they exchanged contact information, and Cary reassured me that he would reach out.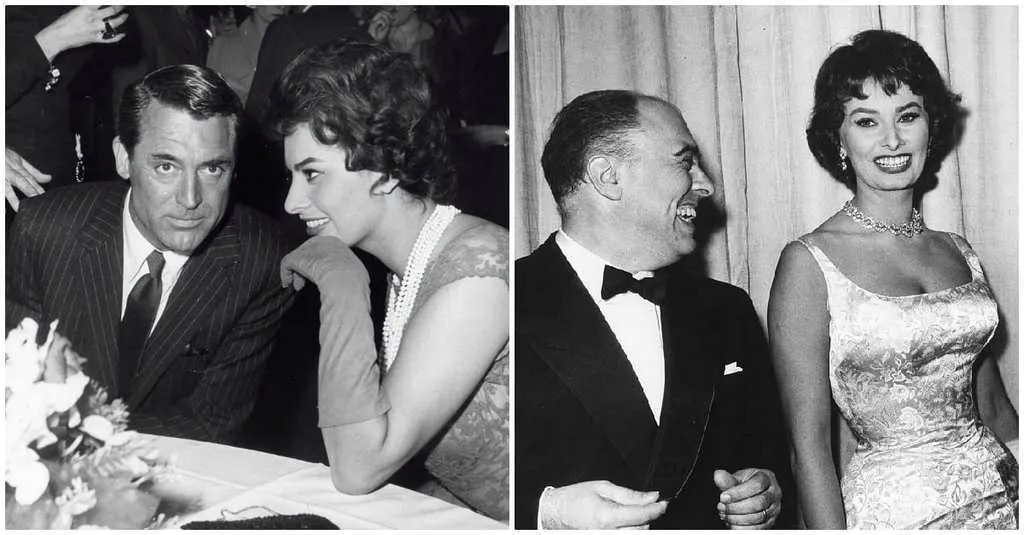 Actually, he did pay her a visit while she was filming Two Women in Italy, and he also made an appearance at her home while she was acting in a movie in New York.
Carlo Was Jealous
After the Houseboat production ended, he gifted her with a huge bouquet of yellow roses. As she was departing on the plane, she proudly told Ponti about the yellow roses.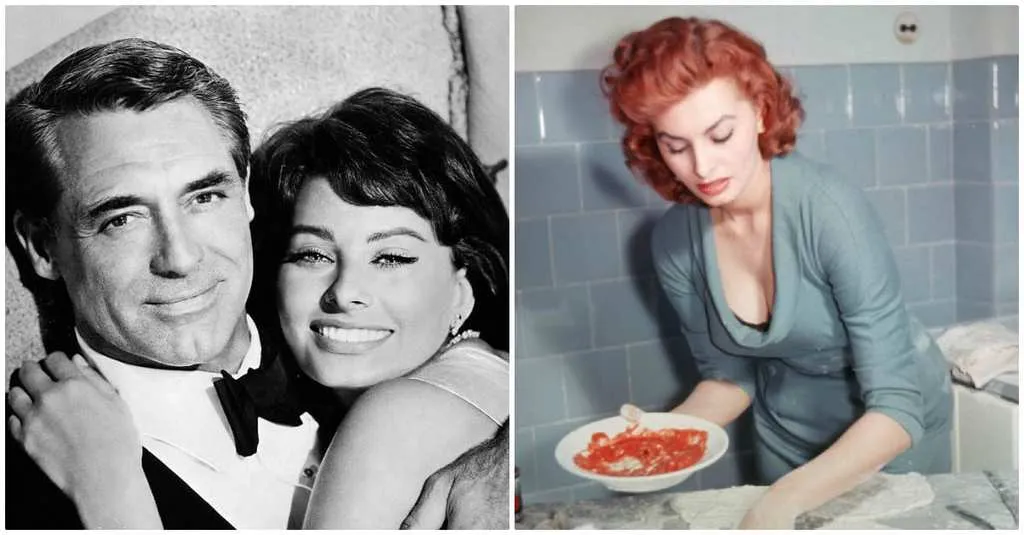 It was not a good action to take. When I was younger, I wanted to see how he would react and tested his feelings for me. I believed that if he got angry and possessive, it would show that he loved me. Unfortunately, Ponti's jealousy made him angry and he ended up hitting her. Despite what happened, it's important to note that being jealous doesn't necessarily mean someone loves you, but for Sophia, it indicated that he cared.
Ciao
At the time, she was in a relationship with Carlo and they had a son. Once when Loren was working on a different movie in New York, Cary reached out to her and asked how she was doing. When she asked him why he was calling, he simply responded that he wanted to say goodbye. Shortly after, he passed away. Loren believes that he must have known that he was dying.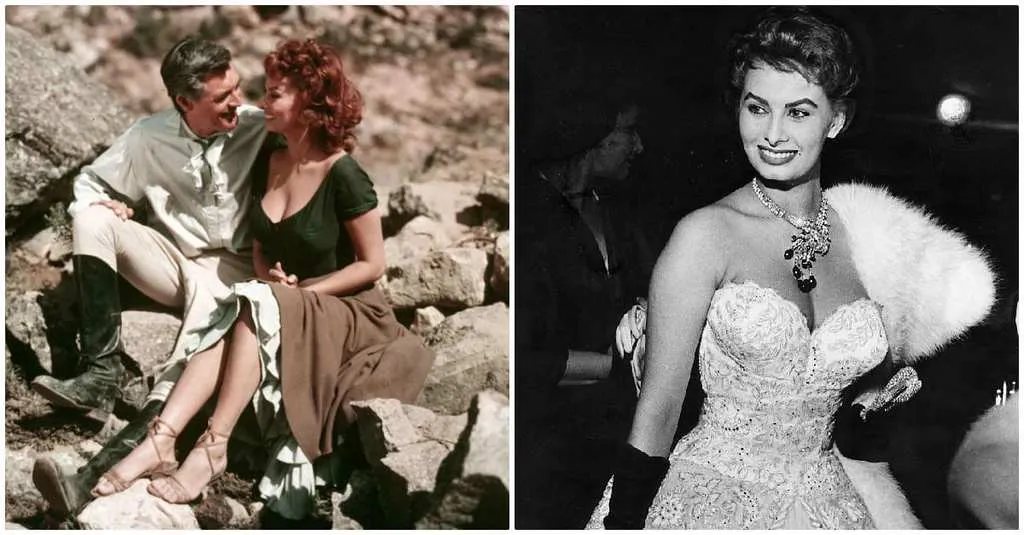 Furthermore, she stated that she had a constant feeling of not belonging and saw no prospects for herself in that place due to her national background.
Sophia's Mother
Although Romilda Villani had a father, he never married her mother and was not present in her life. Additionally, her mother possessed a stunning regal appearance.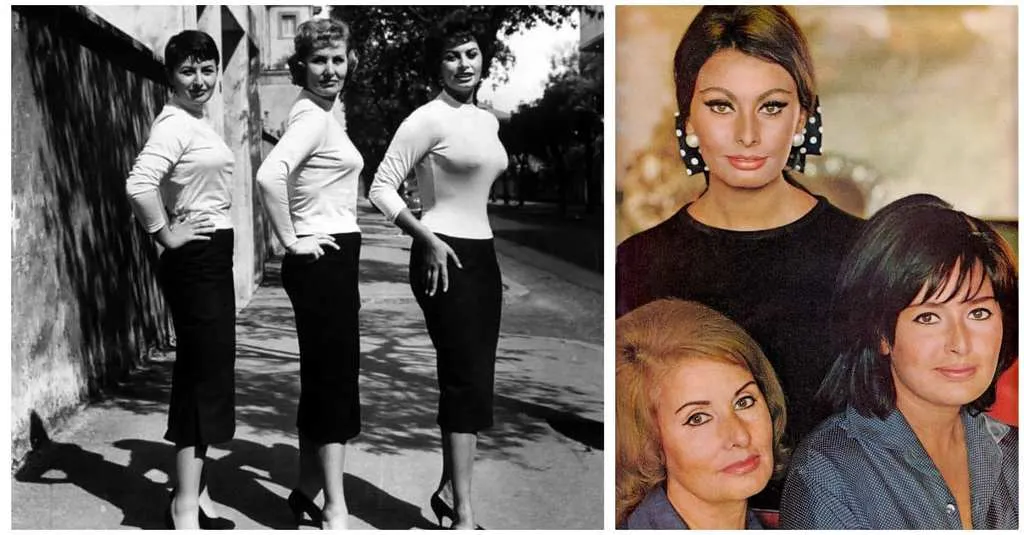 At the age of 17, Romilda emerged as the winner of a competition organized in Italy by MGM Studios to discover a fresh talent, with the reward being a trip to Hollywood. Despite her desire to become an actress, her parents disagreed and forbade her from going due to her young age. However, as per her daughter's account, Romilda radiated charm and charisma.
They Couldn't Get Married
At that point in time, their marriage was not possible due to the fact that Ponti was unable to obtain a divorce. The laws in Italy during that era were particularly rigid and based on Catholic principles. Compounding the situation, Grant, who was particularly winsome and irresistible, began to romantically pursue her while they were both working on the Pride and the Passion movie set.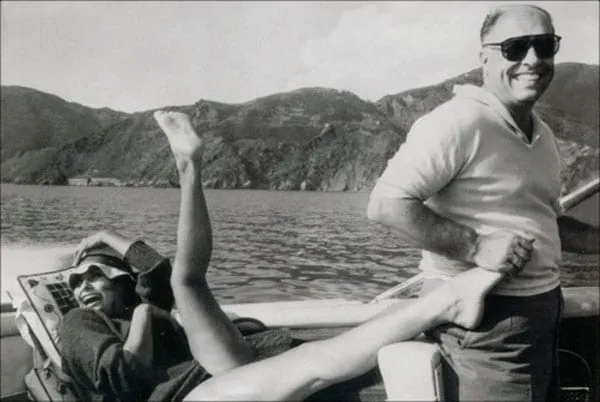 They shared numerous private meals together. Loren justified her decision not to invite Cary Grant, stating that she had to choose between him and Carlo since Carlo was Italian and it was the best option for her.
Father Figure
She always looked for an older and respected fatherly figure which is maybe why she had an affection for Carlo Ponti, who was 22 years older and acted as an emotional replacement for her father. However, the issue was that Carlo Ponti was already married and had two kids.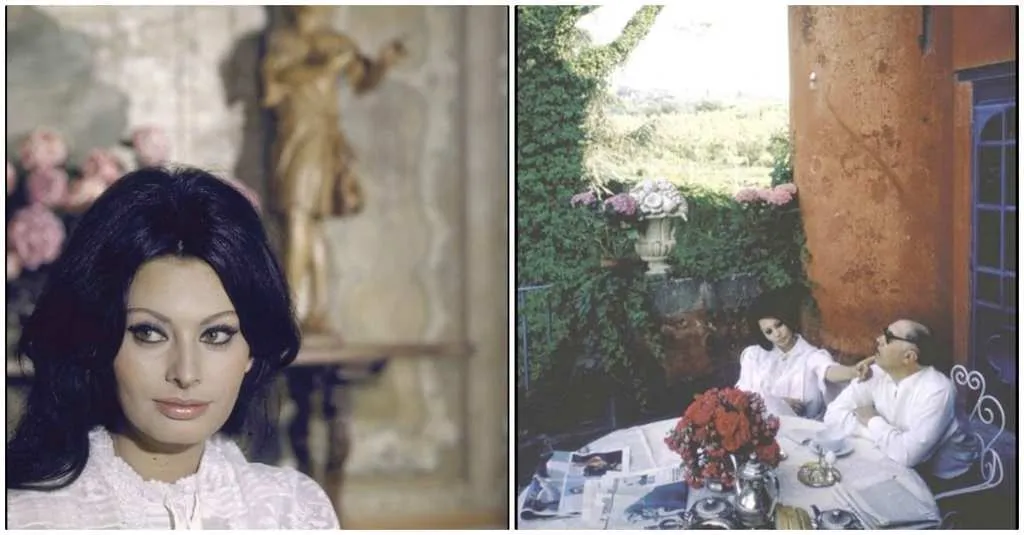 In the past, individuals were required to seek approval from the Vatican in order to get a divorce. However, in this case, the individual was unable to obtain permission which led the couple to travel to another country to get married. In 1957, they eloped to Mexico, where Ponti was granted an official divorce before marrying Loren.
The Marriage Was Illegal
Upon their return home, the couple encountered fresh challenges. Their marriage was not recognized in Italy, leading to allegations of Ponti committing bigamy and Lauren engaging in unlawful cohabitation.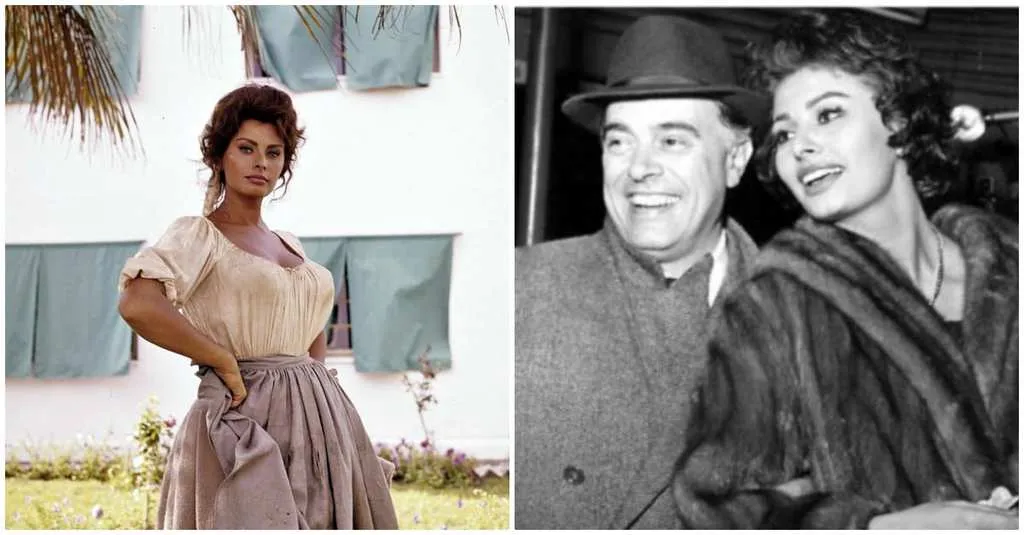 Despite being in love, they were forbidden from being seen in public together. Refusing to comply with societal norms and end their relationship, they opted to depart from Italy and spent numerous years living in exile as they searched for a resolution.
They Had To Move To France
Efforts to address their problem were unsuccessful, so the couple got French citizenship and relocated there. Ponti's former spouse also had to obtain French citizenship to pursue a divorce. At last, Sophia and Carlo remarried in 1966, and their union was recognized.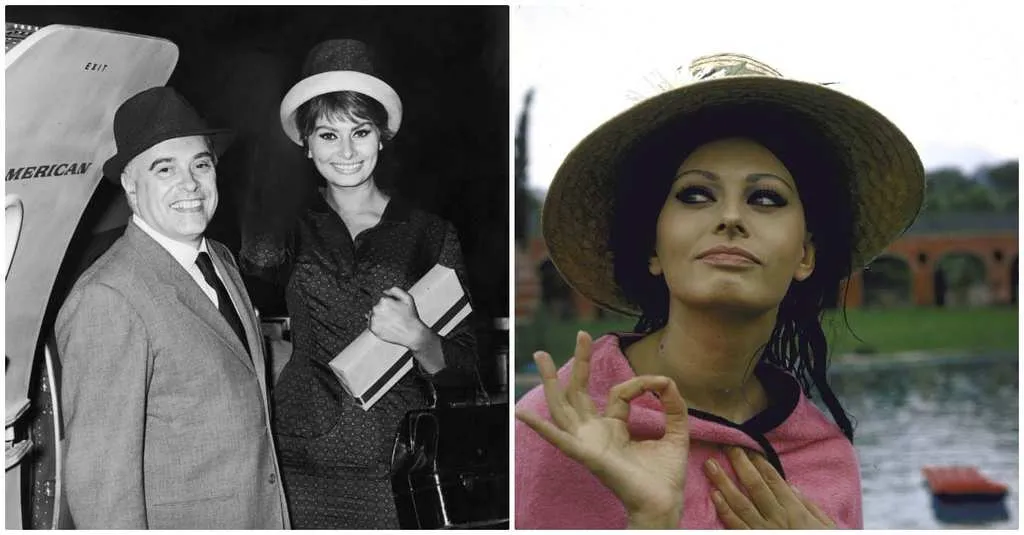 Although they were an unexpected couple, their affection grew stronger and prospered over time, just as their achievements in the film and television industry continued to thrive.
Starting A Family
Loren aspired to more than just married life as she desired to become a mother and create her own kin, however, her hopes were hindered as she had already undergone two instances of losing her pregnancies.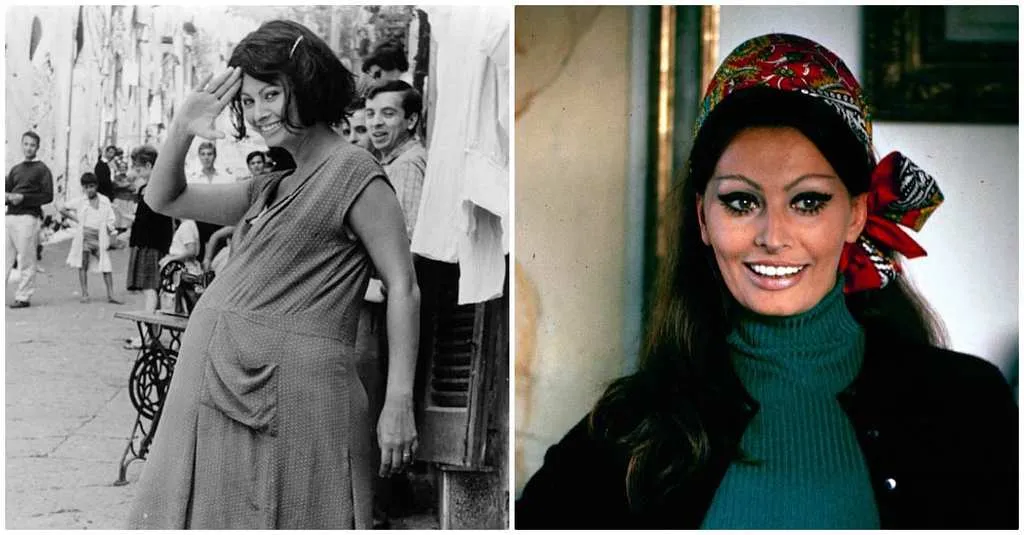 Following some medical exams, she found out that her miscarriages were caused by a hormonal imbalance. Consequently, Loren received hormonal therapy that involved the administration of estrogen injections and fertility treatments. Eventually, she conceived successfully.
Reclusive Lifestyle
Sophia got pregnant at the age of 34, but as a precaution, doctors advised her to take bed rest. She heeded their advice, and for months, she led a secluded life from a hotel room in Geneva.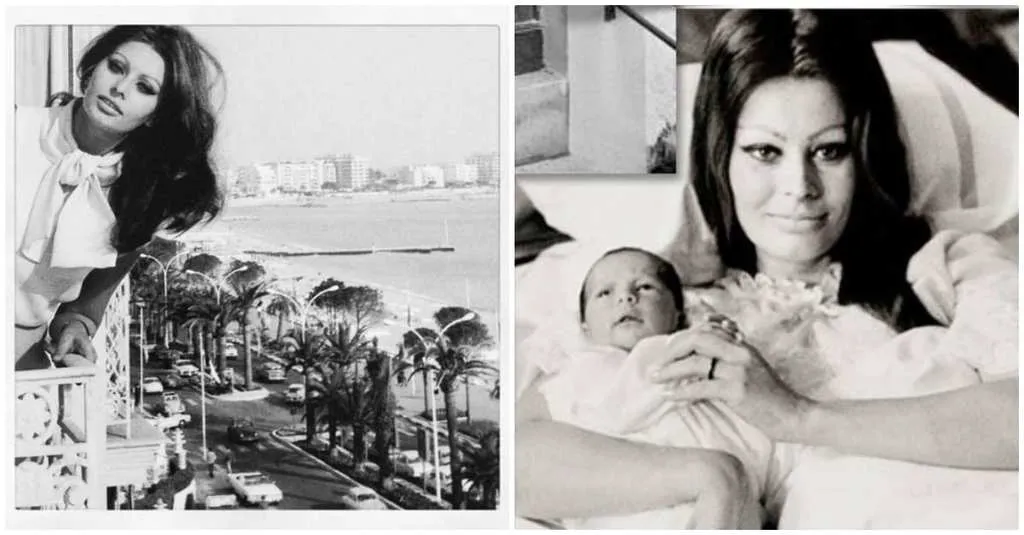 Their first son Carlo Ponti Jr. was born on December 29th, 1968, and their second son Edoardo Ponti was born on January 6th, 1973, four years later.
Charged
While she has an appreciation for Italian cuisine, she wasn't fond of the country's strict religious and bureaucratic systems. Furthermore, her spouse was found guilty of several charges in Italy, including tax evasion, improper government funding use, and unlawful exportation of Italian goods and artwork, which led to him being sentenced to four years behind bars.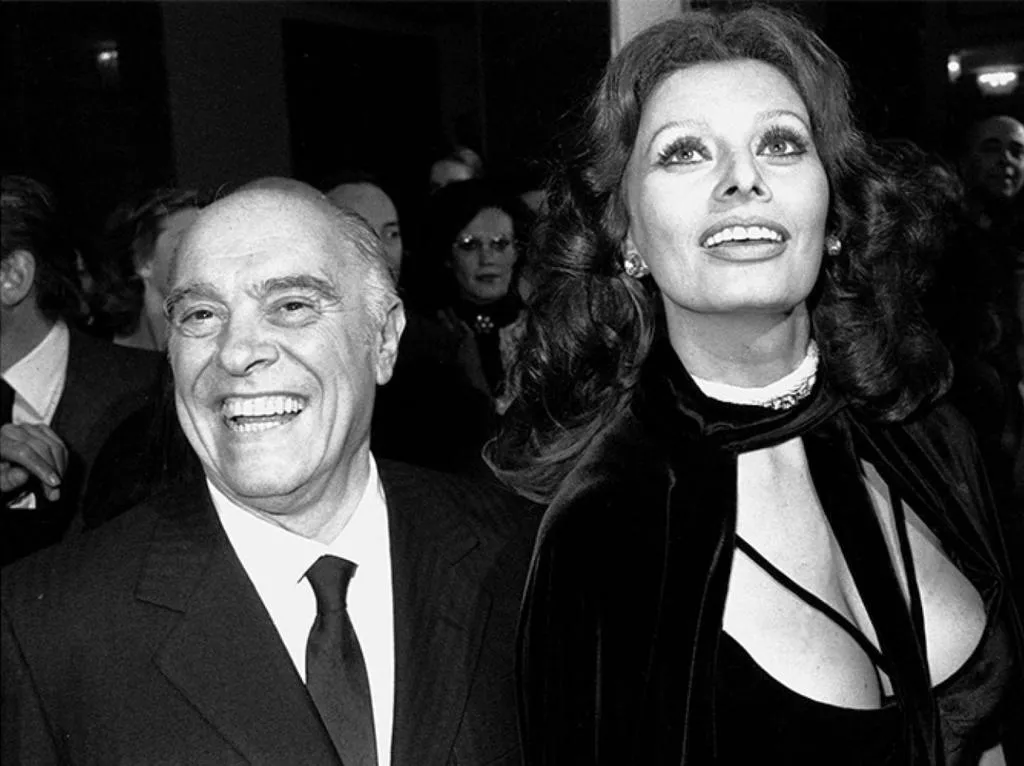 Loren faced accusations of taking part in the crimes, but was eventually pronounced not guilty. The confiscated artworks consisted of pieces by renowned artists such as Picasso, Braque, de Chirico, and Canaletto, with an estimated worth of approximately $6.7 million.
I Was Innocent
The experience caused much distress as I was completely blameless throughout the ordeal. Despite poorly executed leadership, the trial proceeded nonetheless resulting in my incarceration for a month. Luckily, I was released earlier than expected after only serving 17 days.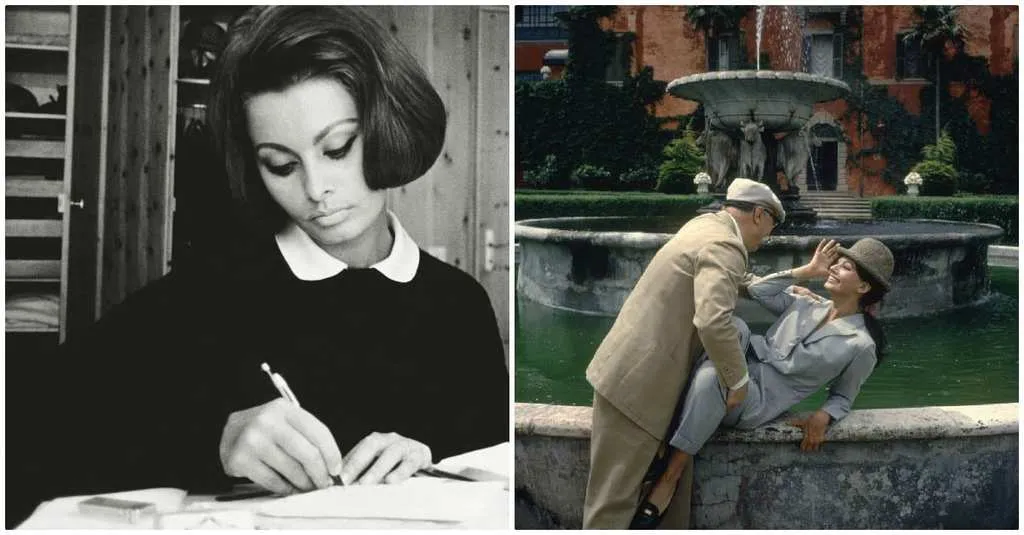 It actually took 40 years for me to win the trial after paying every penny. During this time, I made several films outside Italy and found it convenient to move. Despite the move, the couple was content and in love, and they remained together for 50 years.
He Watched Over Her
Carlo complimented her after she had trimmed her hair to resemble Lucia Bosé, a prominent actress then. He suggested that she continue keeping her hair short.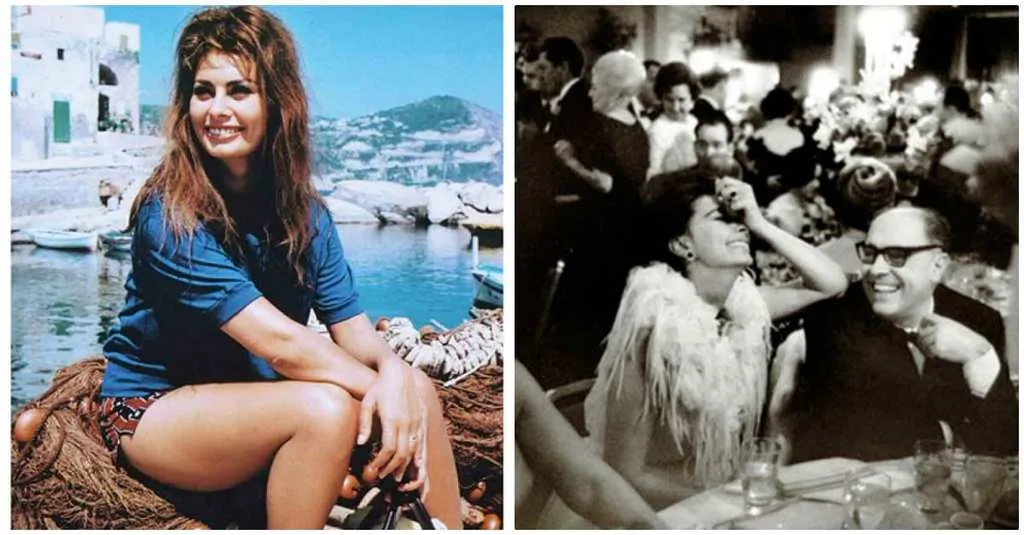 Sophia mentioned that every time she did something that he appreciated, he would tell her to continue doing it, which made her feel more self-assured. He observed her and assuaged her insecurities. This made her believe that he would support her, something that no other man had done before.
Prison Sentence
According to her, when she first encountered Ponti, she instantly sensed a sense of comfort. She perceived a feeling of serenity after laying eyes on him. She credits Carlo Ponti for molding her into the person she is today, and they bravely confronted all the adversities that came their way.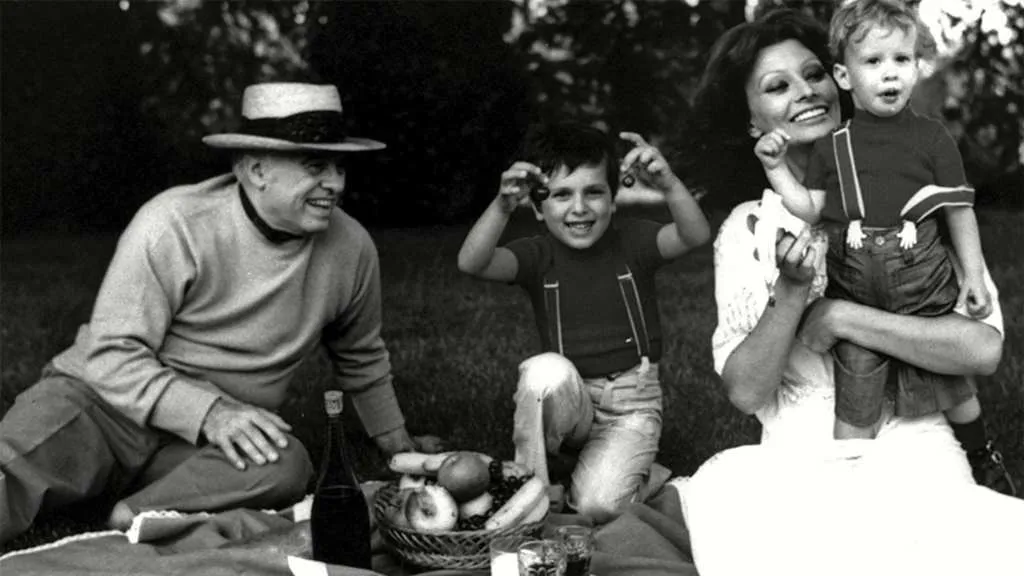 Following their encounter with the Italian authorities concerning marriage, Loren and Ponti were practically banished from the country. Loren longed for Italy so deeply that Ponti drove her to the peak of St. Gotthard Pass in Switzerland merely to catch a glimpse of her native land.
Why Did She Feel Like This?
She shared that when she first met her husband, she was only 17 years old and trusted him a lot. Later on, as they got together, she would wonder about her feelings and why she felt that way.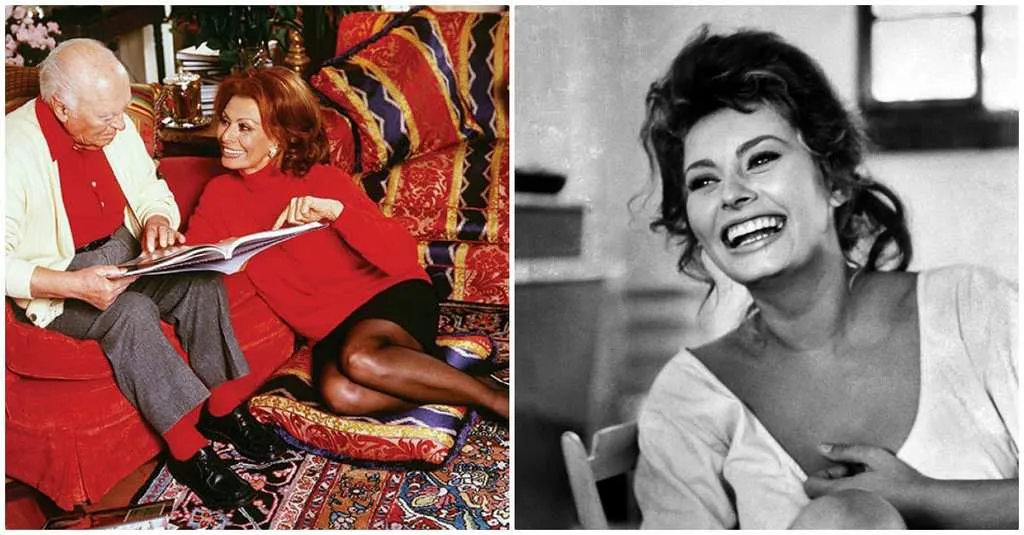 He boosted her confidence and on a certain day, he purchased an attire for her, advising that suits suited her well and she should wear them often. It was evident that he always emphasized the positive aspects.
Carlo's Passing
After relocating from France to Geneva, Switzerland, the couple settled down and lived contentedly. However, in the New Year of 2007, Carlo was admitted to the hospital due to difficulty in breathing. Despite his advanced age of 94, he had spent an incredible 50 years with Sophia in a relationship.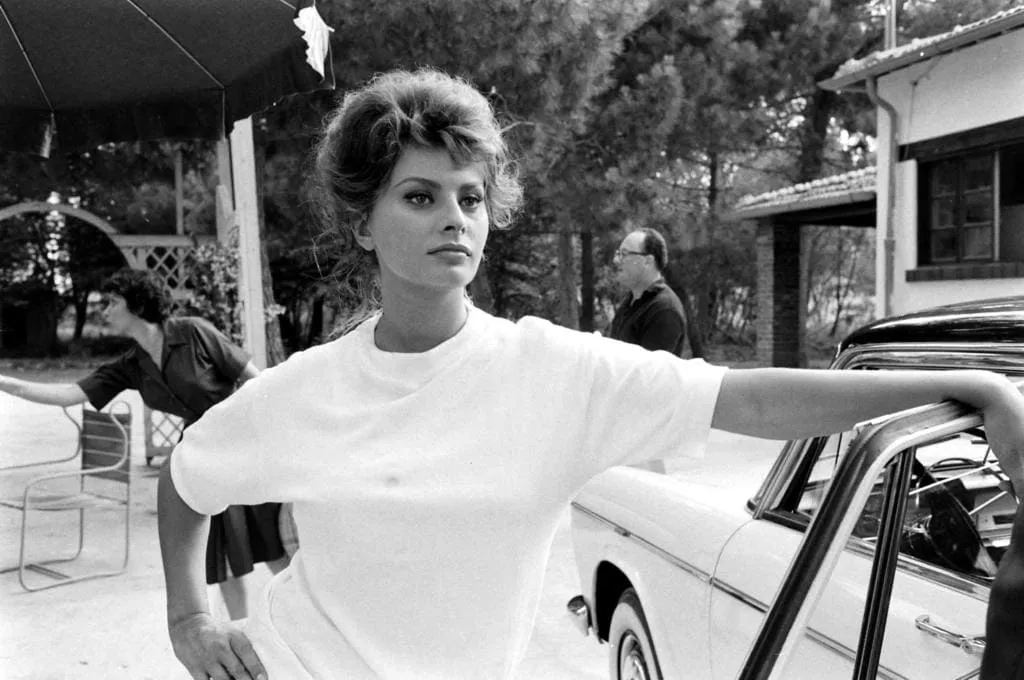 Carlo struggled for ten days in the hospital before he passed away on January 10th, 2007, and Sophia stayed with him throughout the entire duration.
The story is about a man who was deeply inspired by Rocky, and wanted to emulate him. It is common for people to have someone in their lives who they consider their hero during their upbringing.
Did His Dream Come True?
During our early years, we're encouraged to have great aspirations. Although many individuals opt for conventional professions, there are a few who are predestined to actualize their ambitions. Mike Kunda is one such individual. Unlike his peers who aimed to become doctors and attorneys, his aspiration was to be Rocky Balboa…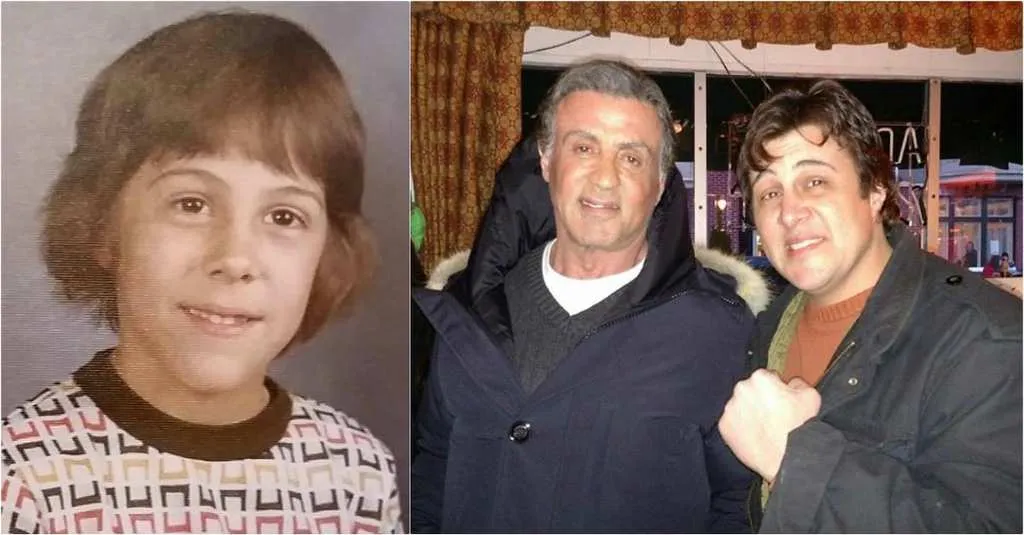 Life-Changing Movie
At the young age of 11, Mike's life drastically changed when his father introduced him to Rocky on TV one fateful evening in 1979. The story of a Pennsylvania native who overcame his struggles to become successful resonated with Mike, and he immediately connected with the character. Despite Rocky's defeat in the film, Mike didn't care about the outcome of the fight, he admired Rocky's determination to go the distance. In that moment, Mike found a superhero to look up to.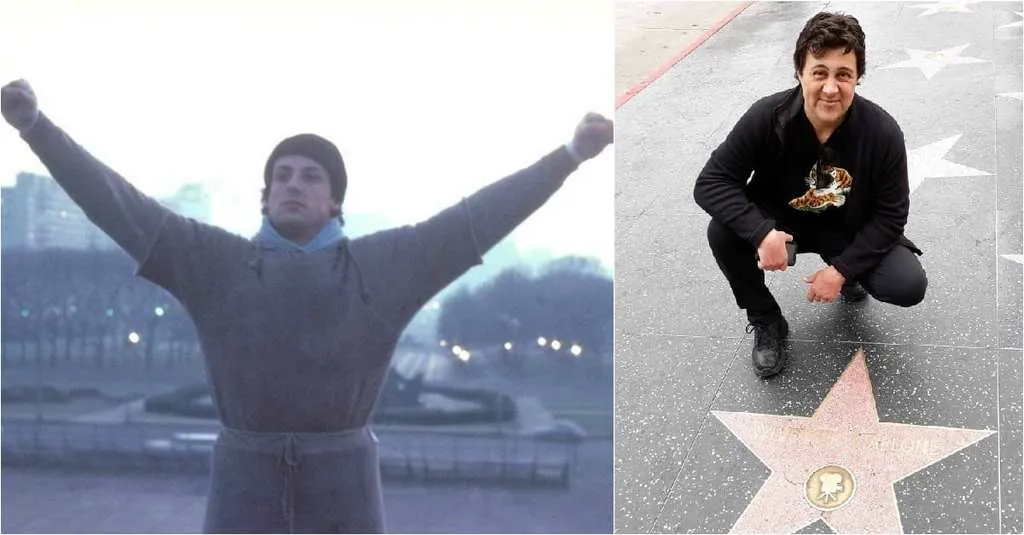 His Superhero
Mike was among the children who had an affinity for the superhero character Superman. Nevertheless, his admiration for his greatest idol, Rocky Balboa, outshined that. The booming music of Bill Conti and the bold lettering appearing on the screen were enough to captivate Mike's attention. According to him, when his father introduced him to Rocky, the film left an indelible impact on his heart. Even though the young boy enjoyed the movie, it was his father who decided to initiate him into the movie and for justified reasons.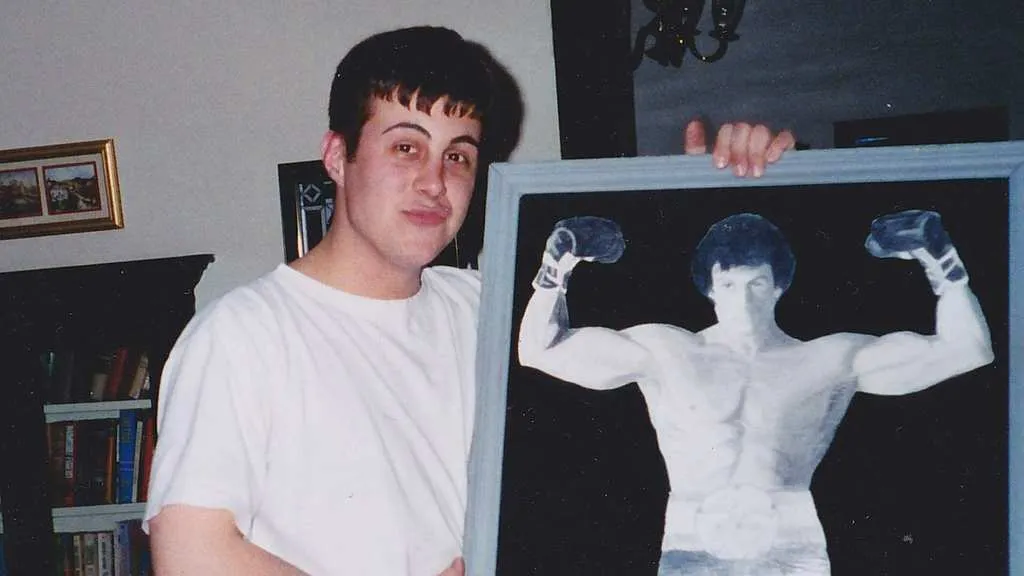 Dad's Idea
Growing up in Scranton, Pennsylvania, Mike's environment wasn't always so kind to him and his dad could see this first-hand. As a result, he decided to show the movie to his son, hoping he would "pick up some tips." "No matter how supportive my family were, I just couldn't believe in myself or be confident," he said. "I couldn't find that within myself until I saw Rocky." Ultimately, there was a sad reason why Mike's confidence was at an all-time low…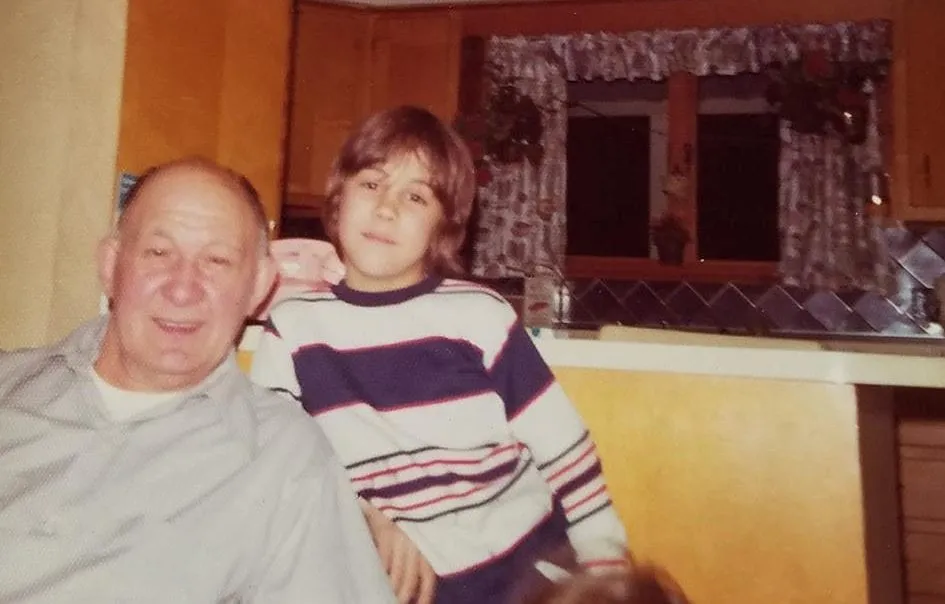 Bullied At School
The place that Mike struggled for confidence was at school. "I was coming home with bruises from the bullies. The way I handled it? I would wear a Superman costume underneath my school clothes thinking it would give me superpowers," he said. "But that only made the situation worse as the bullies noticed my cape and tore it." However, Rocky Balboa didn't just teach Mike how to stand up to one's bullies. The iconic character taught him so much more…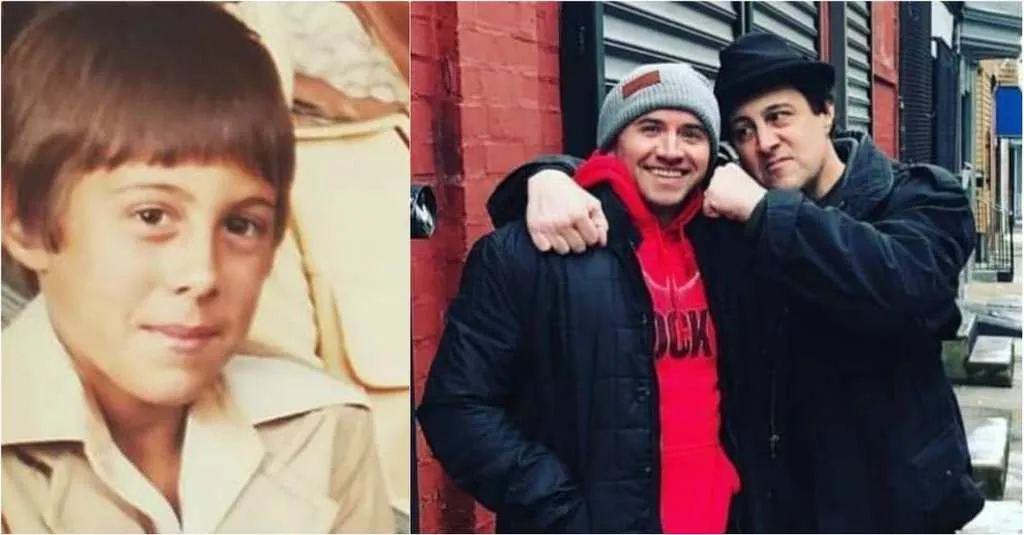 It's OK To Be Different
There is one scene in Rocky that truly took Mike's appreciation of the character to a whole new level. When Balboa refuses to break someone's thumb for his boss Mr. Gazzo, Mike saw that Rocky wasn't your average guy, just like him. "I always felt odd, or different," Mike said. "People would deal with me similarly to how they dealt with Rocky, and that was my initial reason why I loved this character." Soon enough, Mike knew what to do…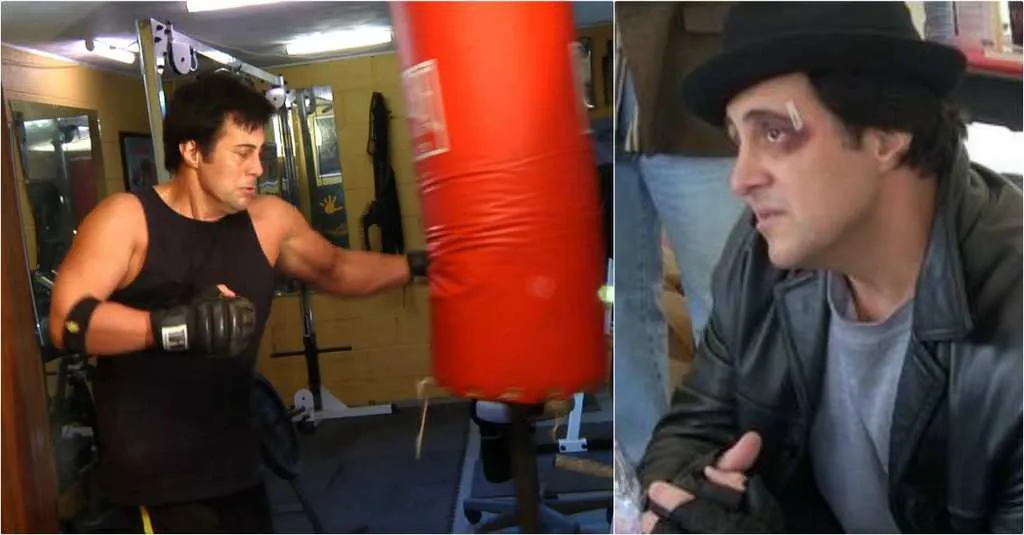 Becoming Rocky
Because Rocky resonated with him so much, Mike took the morals and messages of the movie and applied them in his life. Not only did he think he looked like Rocky, but he also started to dress like him, wearing his grandfather's leather jacket and fedora to school. "Every morning before high school, I would put the grey sweatsuit and black Chuck Taylors on, and I would run through my home town," he said. "This is what gave me confidence."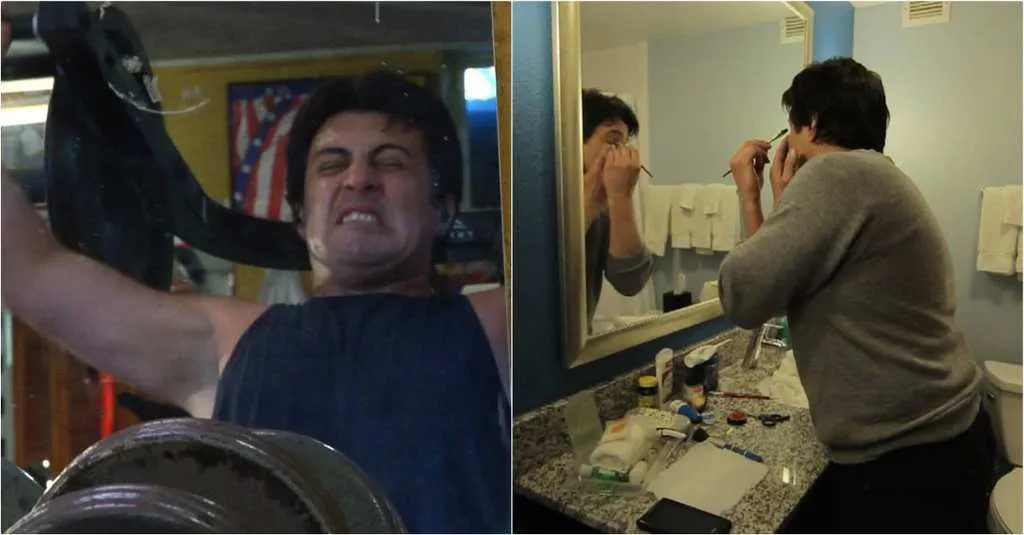 His Teachers Thought He Was Crazy
Mike's confidence skyrocketed after watching that movie. However, his teachers instantly grew skeptical when he turned up to school dressed just like the Italian Stallion and he told them he wanted to become Rocky. "My teachers thought I was out of my mind when I said I wanted to be Rocky," he said. "I got that the job doesn't exist, Rocky isn't even real, but when they asked me what I wanted to do, that was it."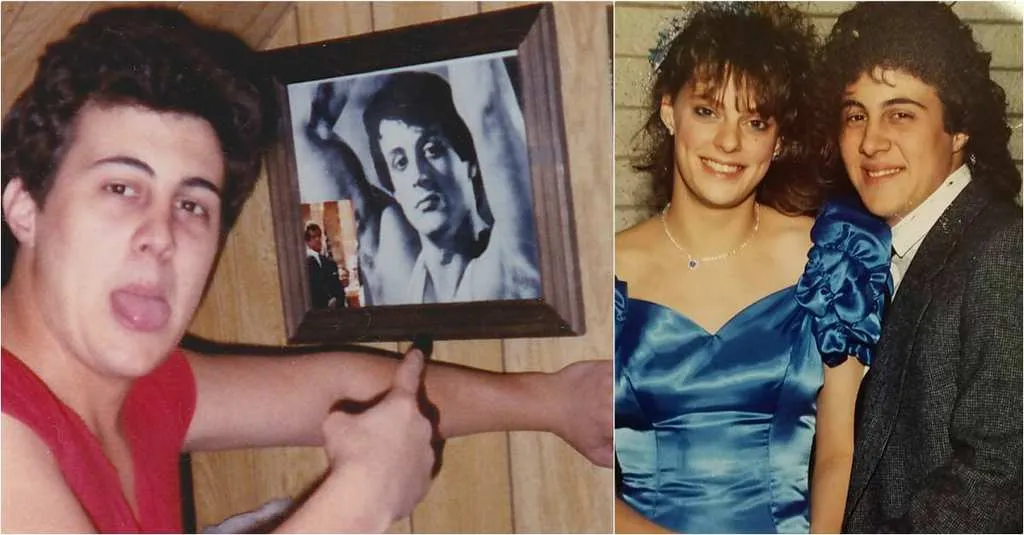 Finding A "Real Job"
Mike's teachers were determined to steer him in another direction, advising him to pursue established career paths. So upon graduating from high school, the young man tried his luck in various jobs. He tried everything, from police and construction to corporate retail. However, all of these professions didn't work for him and it got to a point when he nearly threw in the towel completely when he got laid off during the peak of the 2008 recession…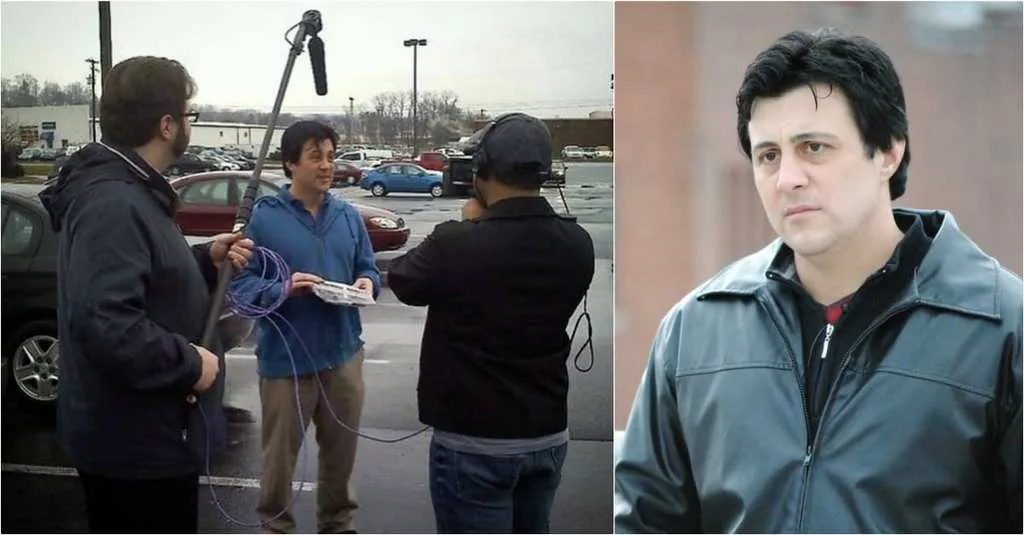 Throwing In The Towel
As the years passed, Mike's career failings coincided with his repeat viewings of the classic '70s movie – Rocky. He claims to have lost count after 600 viewings, and during this entire time, he continued to dress like Sylvester Stallone's career-defining character. Sadly though, at the lowest point in his life, Mike felt like being Rocky wasn't a realistic dream and put the clothes back in his closet. However, Mike's fortunes ended up turning around a couple of years ago, when he got a strange invitation…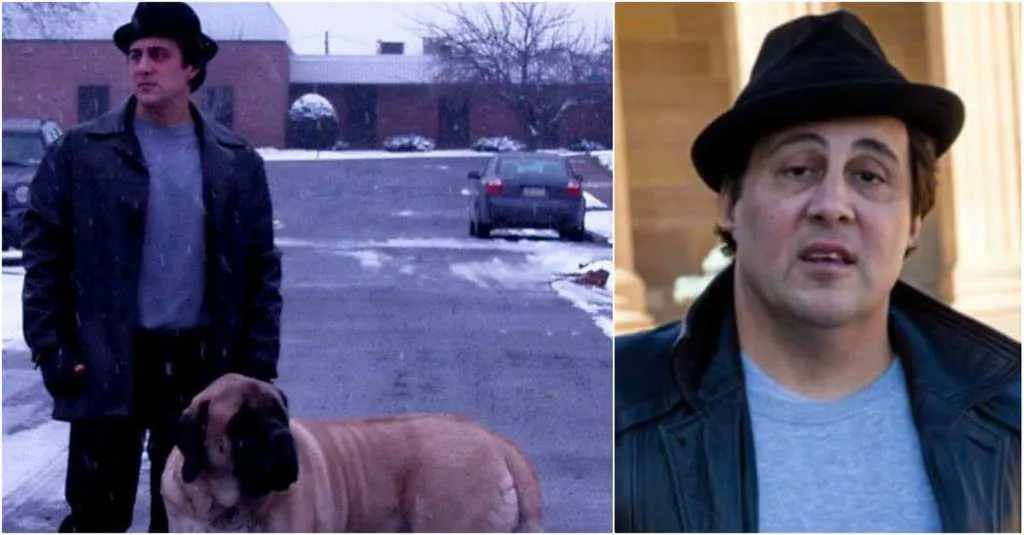 Strange Invitation
During his adulthood, Mike had enjoyed visiting Philadelphia's The Victor Cafe, which is also known as "Adrian's restaurant" from the Rocky franchise. On one unexpected evening, unemployed Mike received an invitation from the owner of the restaurant for a party. At first, Mike didn't understand why they had asked him to come. However, he decided to go to the event with an open mind, and as soon as he arrived on the scene, his life took another crazy turn…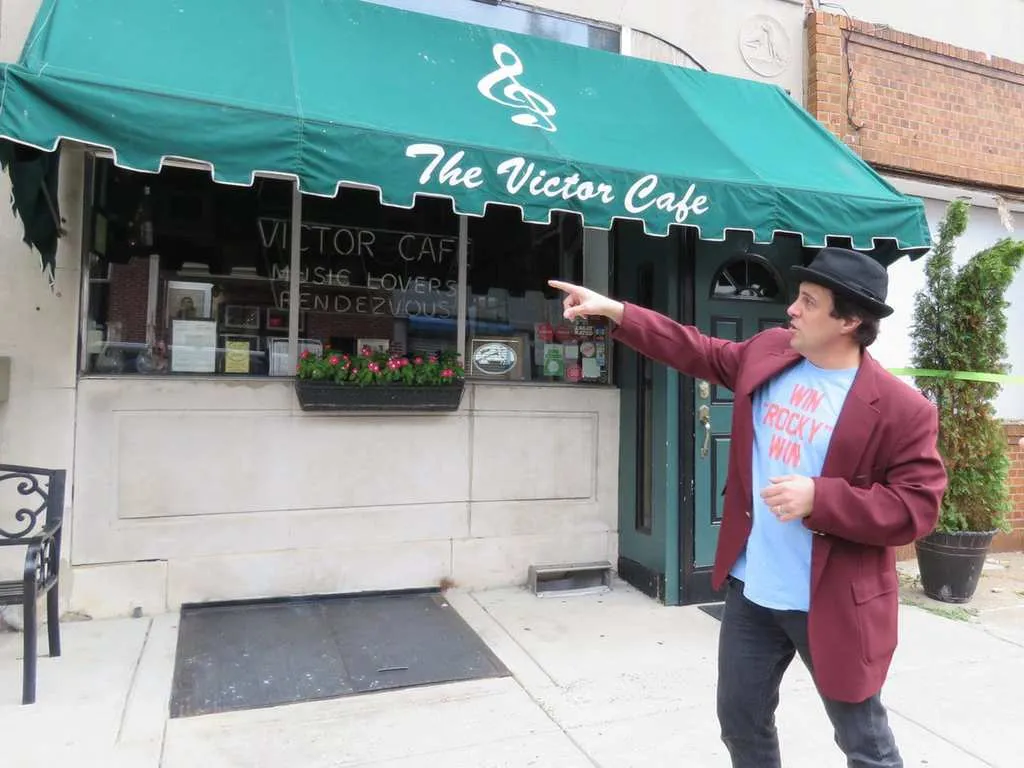 He Met His Hero!
As soon as Mike stepped through the door, he saw that Rocky Balboa himself, Sylvester Stallone was at the party! Amazingly, it didn't cross his mind that it was the actor's 60th birthday and Sly wanted to celebrate in a meaningful way. "Here I was, standing in front of The Victor Cafe with Sylvester Stallone," he said. After a couple of hours though, the actor took Mike outside and gave him one of the most unforgettable moments of his life…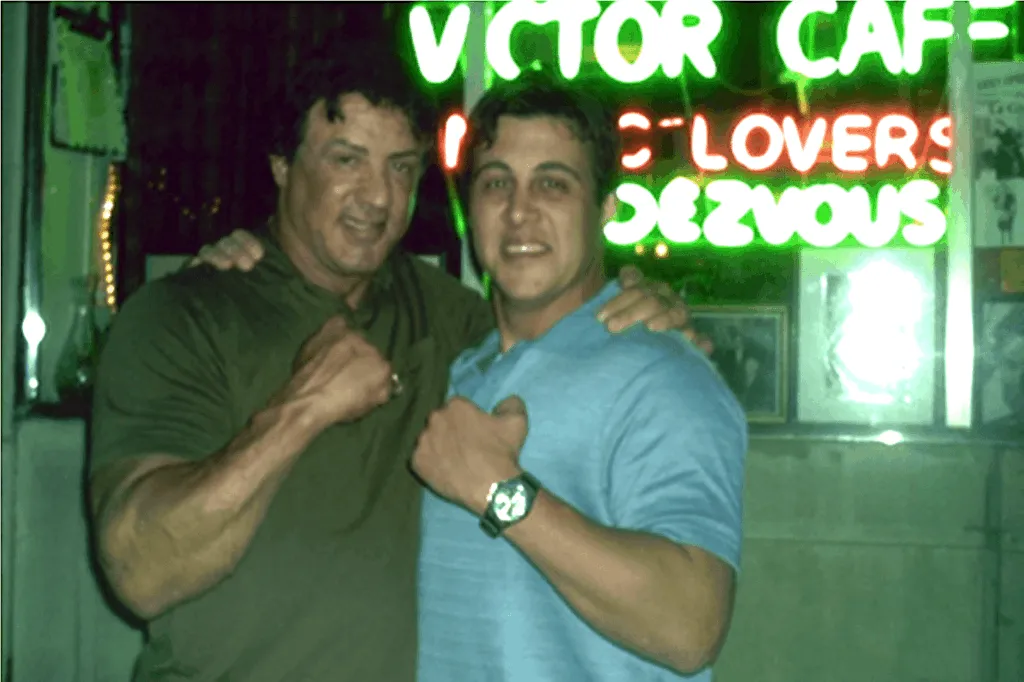 Surreal Moment
Mike couldn't believe it. He was standing right next to his superhero, Rocky Balboa. At first, the pair exchanged some small talk before Mike's wife came out and asked Stallone if she could take a photo of the two together. "He points to her and goes 'yo, Adrian," Mike said. "Because he said that as Rocky, I go into my best Rocky impersonation, and there we were, both doing our best Rocky lines." But that was just the beginning…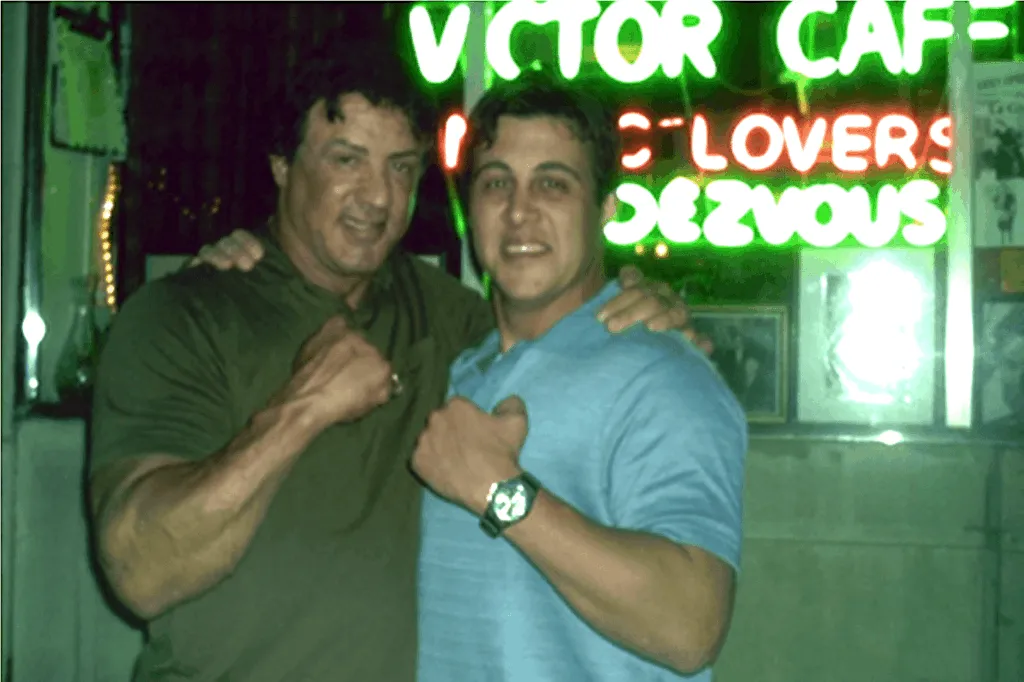 Highest Praise
In that moment, Stallone could see that Mike was something special. "Wow, you do a great Rocky impersonation, and you look like me 30 years ago," Sly told him. "You should do something with that, like an Elvis impersonator but only Rocky." Naturally, Mike was humbled by the praise, just like Rocky would be, and although he was overwhelmed by the kind words, he still didn't truly believe that he could do something with this gift of his. Until…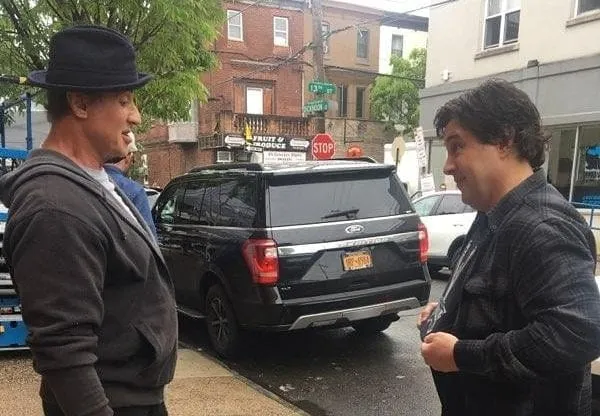 Was This His Big Break?
Just a few months after his incredible encounter with Stallone, Mike received a phone call from a Rocky lookalike competition based in Philly. Apparently, Mike had already beaten a staggering 1,000 people to go all the way to the final. While the news was exciting, it made no sense to Mike. He hadn't even entered the competition. Soon enough though, he found out exactly why he had been put in the contest to begin with…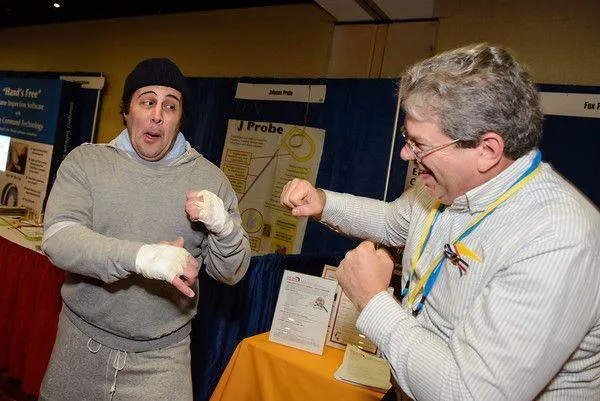 Winner Takes It All!
After spending so much time trying to get to the bottom of who signed him up for the Rocky lookalike contest, Mike eventually found out that it was the manager of The Victor Cafe. It turns out that staff at "Adrian's" sent a photo of him to the right people. Without knowing anything about it, Mike didn't just make it all the way to the final – he ended up winning the entire contest! His life would never be the same again…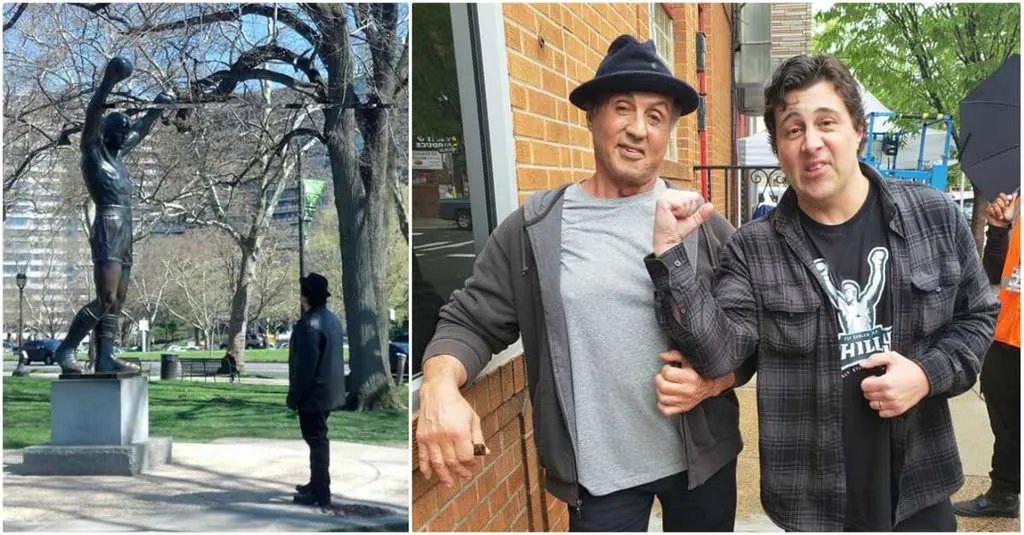 Stop-Start Career
The stunning victory kickstarted a series of events that would put Mike on the path to success…and failure. His first line of Rocky work came through a variety of charities, before moving on to actual paid work. However, once the recession came around, Mike was back to square one and had to seriously reconsider his career options if he was going to provide for himself and his family. Then, he came up with an idea that would end up changing everything…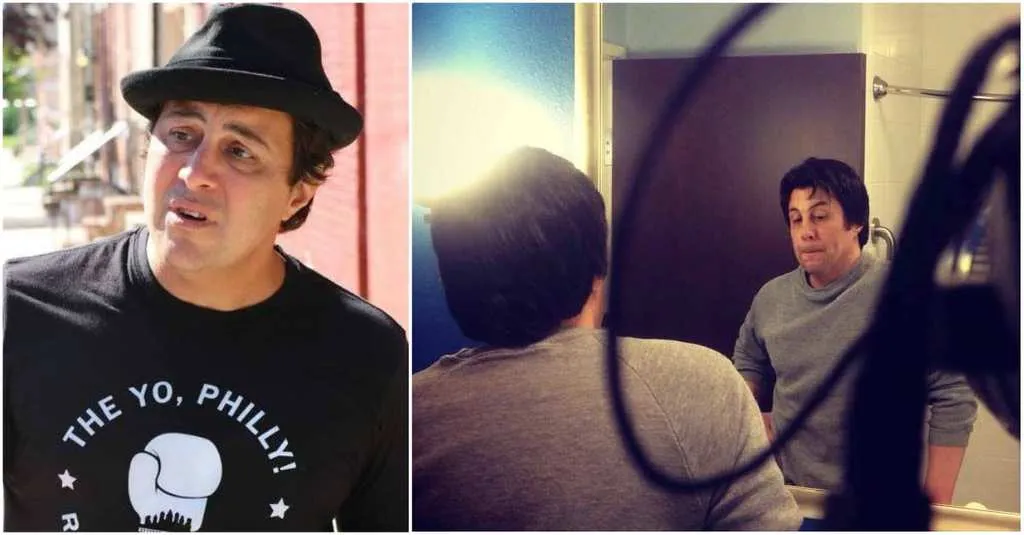 Sharing His Story
During this quiet time in his life, Mike decided to share his story with the world, writing about his relationship with Rocky throughout his life. His memoir, Cue The Rocky Music, became something of a cult hit, with many people gaining inspiration from the story. Amazingly though, Mike's book ended up in the hands of none other than Sylvester Stallone! This was the man that Mike hoped would read the book more than anyone and surely enough, it brought him a lot of luck…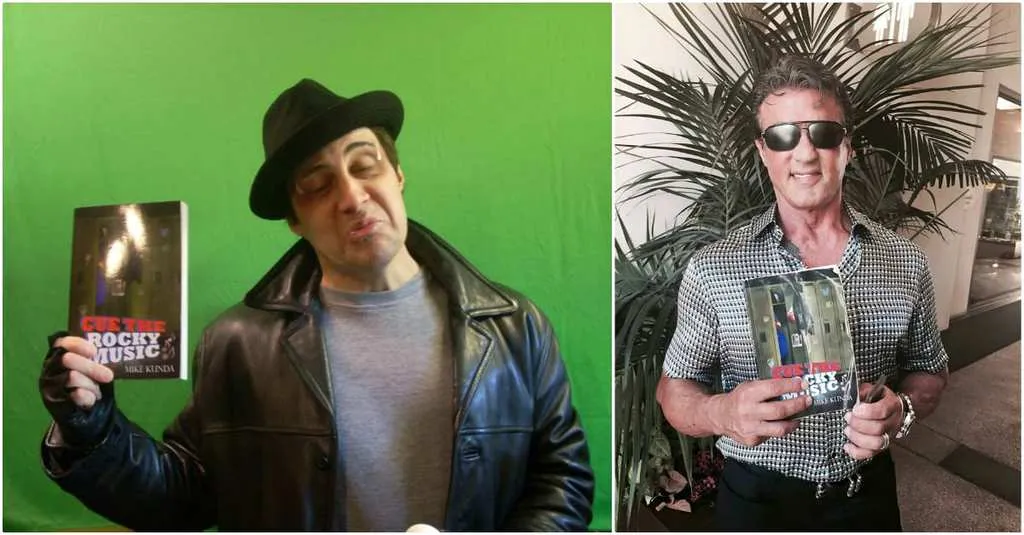 Time To Hit The Road
It didn't take long before the photo of Stallone with Mike's book hit social media and catapulted him into a minor form of stardom. With all eyes on him, Mike chose to capitalize on his success and started his own Rocky impersonation tour – The Yo, Philly! Rocky Film Tour. This meant that he was able to make his childhood dream come true. Also, he was following Stallone's advise from that fateful encounter in 2006. However, that was just the start…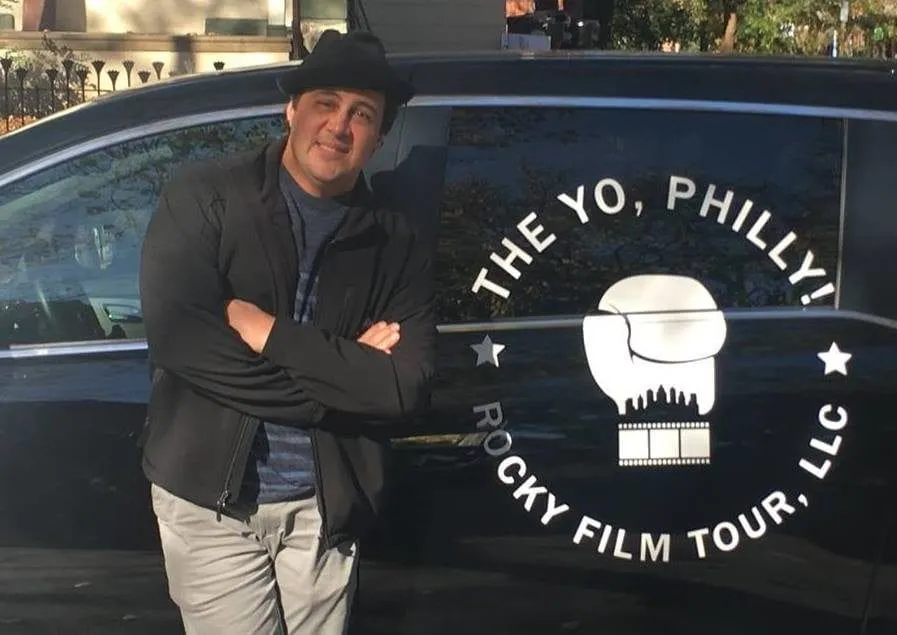 From Good To Better
Back when Mike started his impersonation tours, he was doing about three to four per year, which kept him pretty busy. However, after the photo of Stallone posing with his book went viral, Mike started performing about 25 times per month! All of a sudden, Mike was something of a minor celebrity in this part of the world. It was just a matter of time before the impersonator was reunited with his childhood hero and this time, it meant business!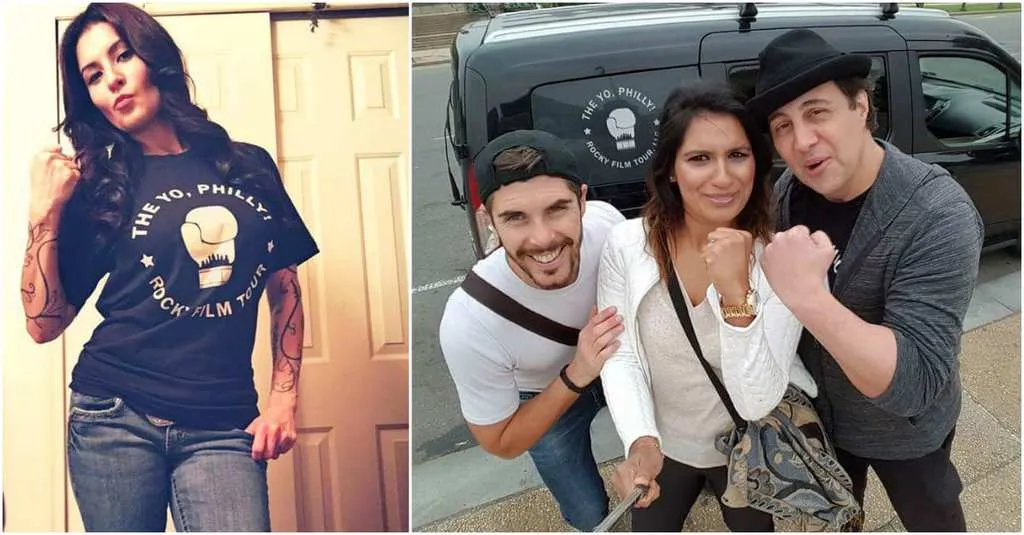 We Meet Again!
After developing a reputation as the go-to Rocky impersonator, Mike got the ultimate honor when the Mayor of Philadelphia invited him down to the set of Creed 2. The city honored Sylvester Stallone by putting a plaque next to that classic Rocky statue. The moment that Mike arrived on set, he yelled from afar, "Yo, Sly!" Stallone instantly knew who it was before turning around and running over to his doppelgänger. A week after the emotional reunion, Mike's world was turned upside down once again…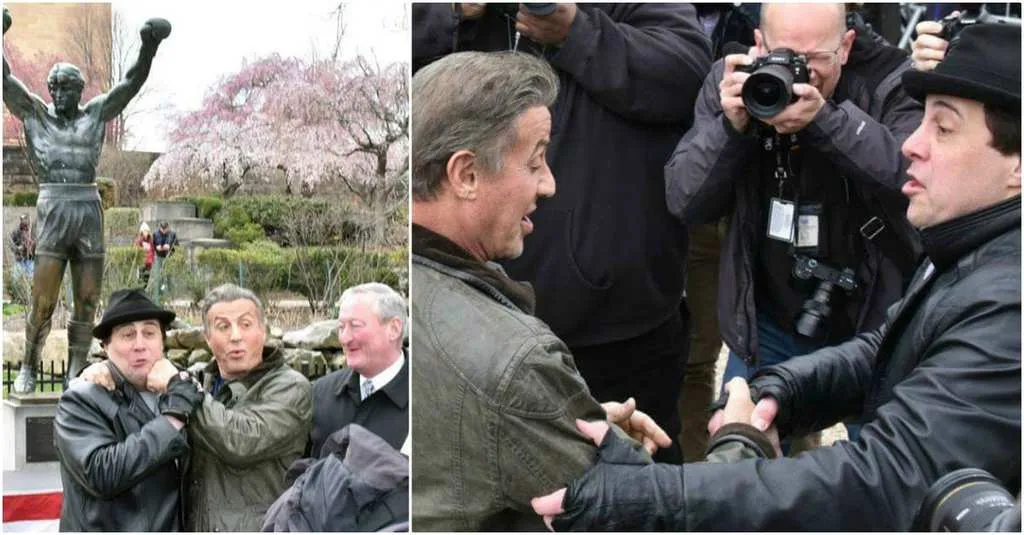 He Made Rocky Proud
A week passed and all of sudden, Mike received a flood of messages, telling him to take a look at Sly's Instagram page. The original Rocky shared a photo of the two by his iconic statue. "Amazing, I even met ROCKY aka Mike Kunda at the Rocky statue last week," he wrote. "If you're visiting Philly, quite often he does the 'YO, ROCKY FILM TOUR' which is pretty amazing." Naturally, Mike was overwhelmed by the official endorsement.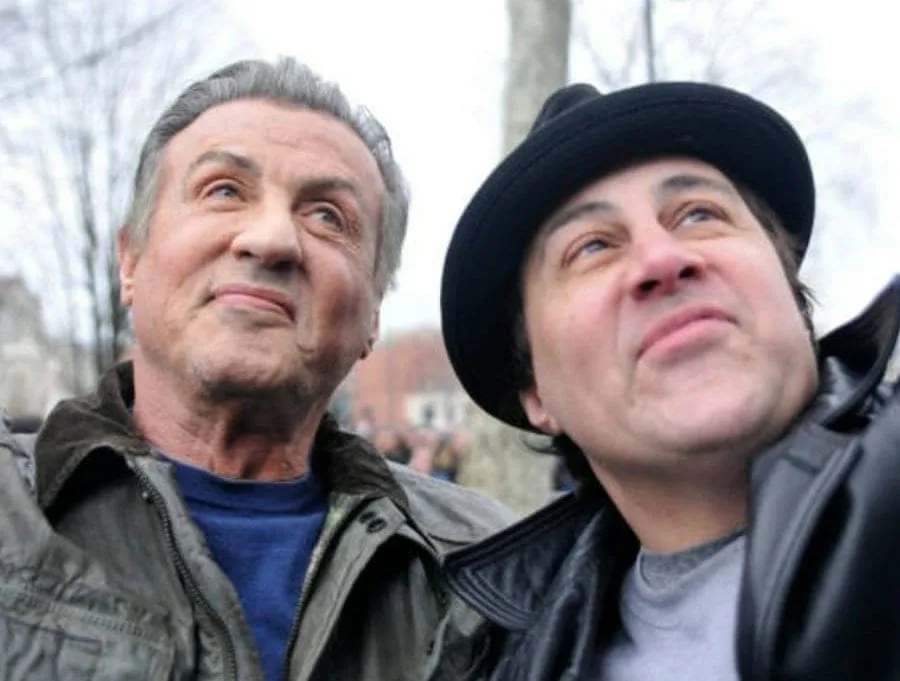 Yo Adrian, I Did It!
That official endorsement on Instagram has given Mike one of the best problems he could ever have hoped for. These days, he gets over 100 tour requests per month. Mike is now hoping to move to Philly with his wife and set up a Rocky memorabilia store. The impersonator's profile is so high now that someone even made a critically acclaimed documentary about his story, called The Pretender. "Rocky…taught me about perseverance," he said. "He just wanted a shot, he knew he could do something."