It has been 27 years since Selena Quintanilla vanished, but she continues to be a highly influential Latin star in the Tex-Mex region. She broke traditional barriers for Latin women in the American music industry and earned an iconic status. Today we honor the legendary diva, a symbol of Mexico, who will forever be remembered.
Pioneer and Loved by All
One could say that Selena Quintanilla was the pioneer American and Latin musician to introduce Spanish-language music to the United States. The artist, with a Mexican heritage, won the audience's hearts by performing Como la flor.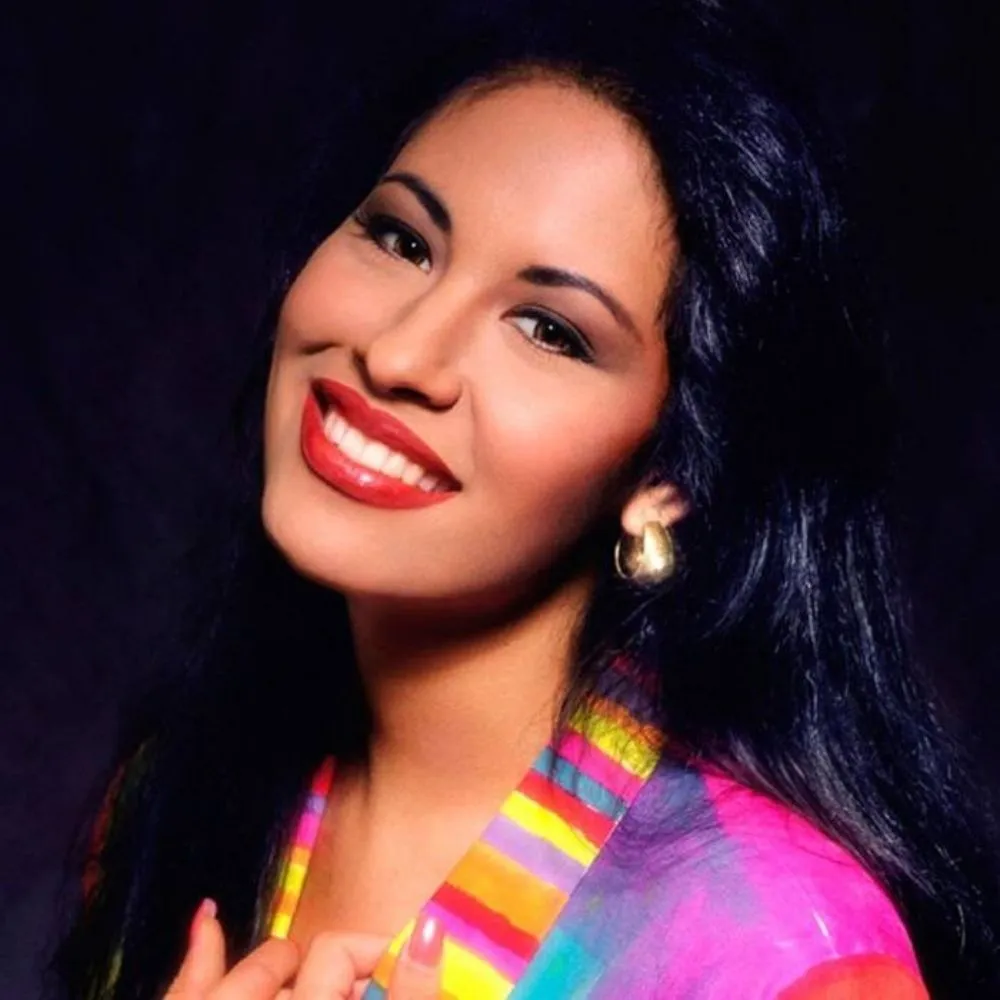 At the tender age of 23, Selena was able to conquer a market that was mostly dominated by men. Her music spread far and wide across continents, and she served as an inspiration to countless individuals. Despite her immense talent, she remained inclusive and humble to those around her. As we think about what Selena would be like today, let us first take a moment to recall her personal stories as well as the love she received from many, and appreciate the legacy that she left behind.
Musical Prodigy
At a young age, the Tex-Mex queen started singing at PapaGayo's, the family restaurant, after her father, Abraham Quintanilla, recognized her vocal potential.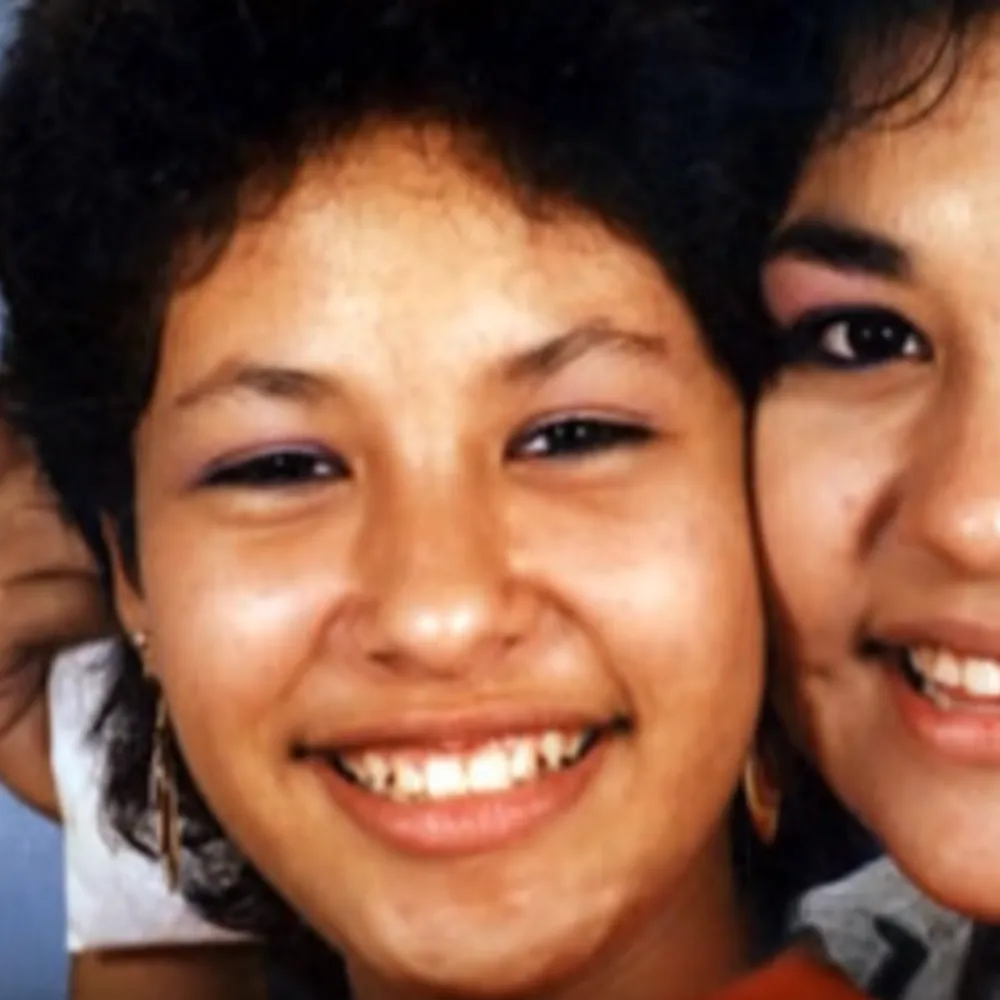 The Texan restaurant used to be entertained by a young girl who would sing English songs with her older siblings, A.B. and Suzette Quintanilla. However, the business went bankrupt in 1980, ending their performances. Nonetheless, the restaurant still pays tribute to Selena, despite the family's business coming to an end.
A Childhood Without Luxuries
According to the movie Selena, Rebecca Lee Meza displayed how the family had to share living quarters with 13 individuals in Corpus Christi, Texas. Abraham Quintanilla chose to go grocery shopping at night to avoid being seen using food stamps.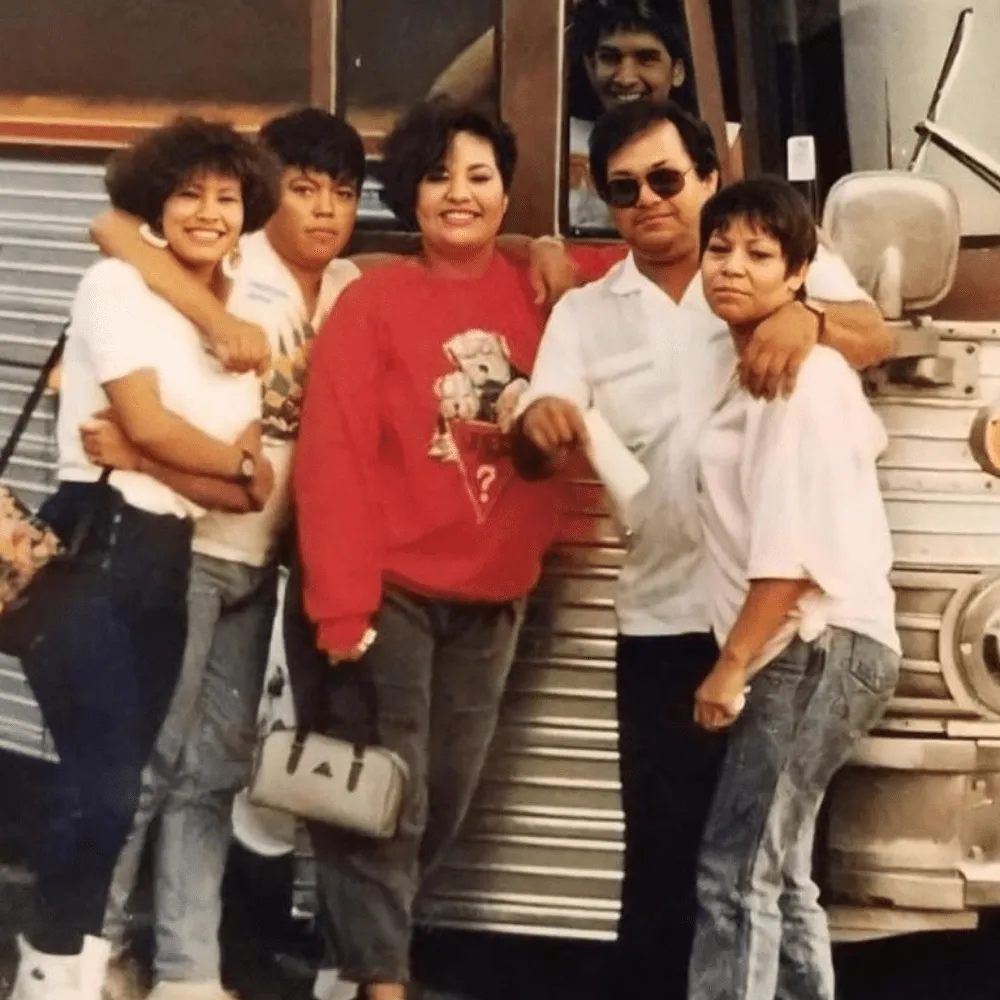 Despite the hardships they faced, the father managed to construct a rehearsal space in the garage of their home that was soundproof. This enabled his children to practice and hone their musical skills, ultimately leading to success in the competitive music industry.
Her First Song
Selena was invited to the set of Sábado Gigante in 1994, which was the popular show of the time. During the interview with Don Francisco, she revealed that she had recorded her debut song "Oh, mama!" at the age of six.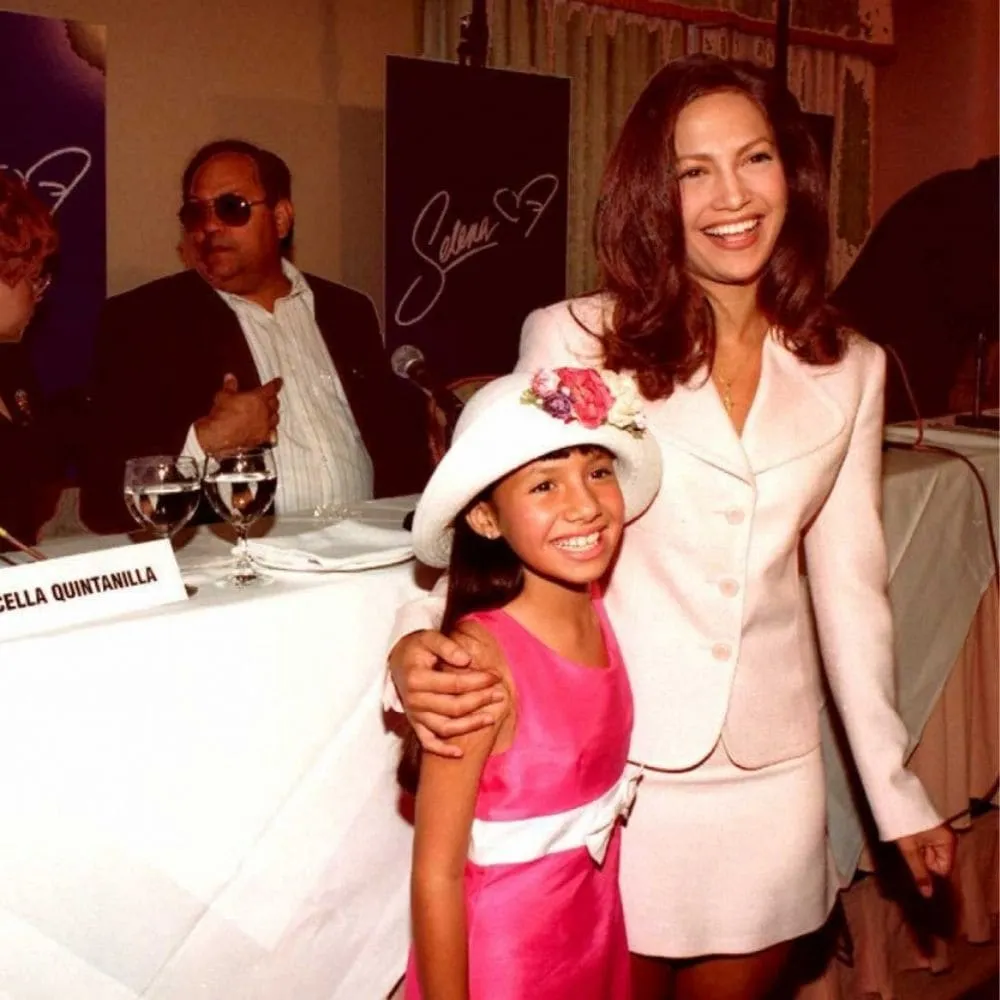 The song belongs to Pablito Ruiz and it had a huge impact on him. However, the artist laughed and mentioned that it did not have the same effect on them. Even though they were not aware of the future success during their childhood, they definitely laid the groundwork for their eventual triumph.
The World Meets Selena and Los Dinos
The album Selena y los Dinos was released in the middle of 1984, featuring the young talented girl as the lead singer. Initially, in deference to her older siblings A.B. and Suzzete, the group was referred to as Los Dinos con Selena, but with her exceptional skills, Selena eventually became the leader of the band.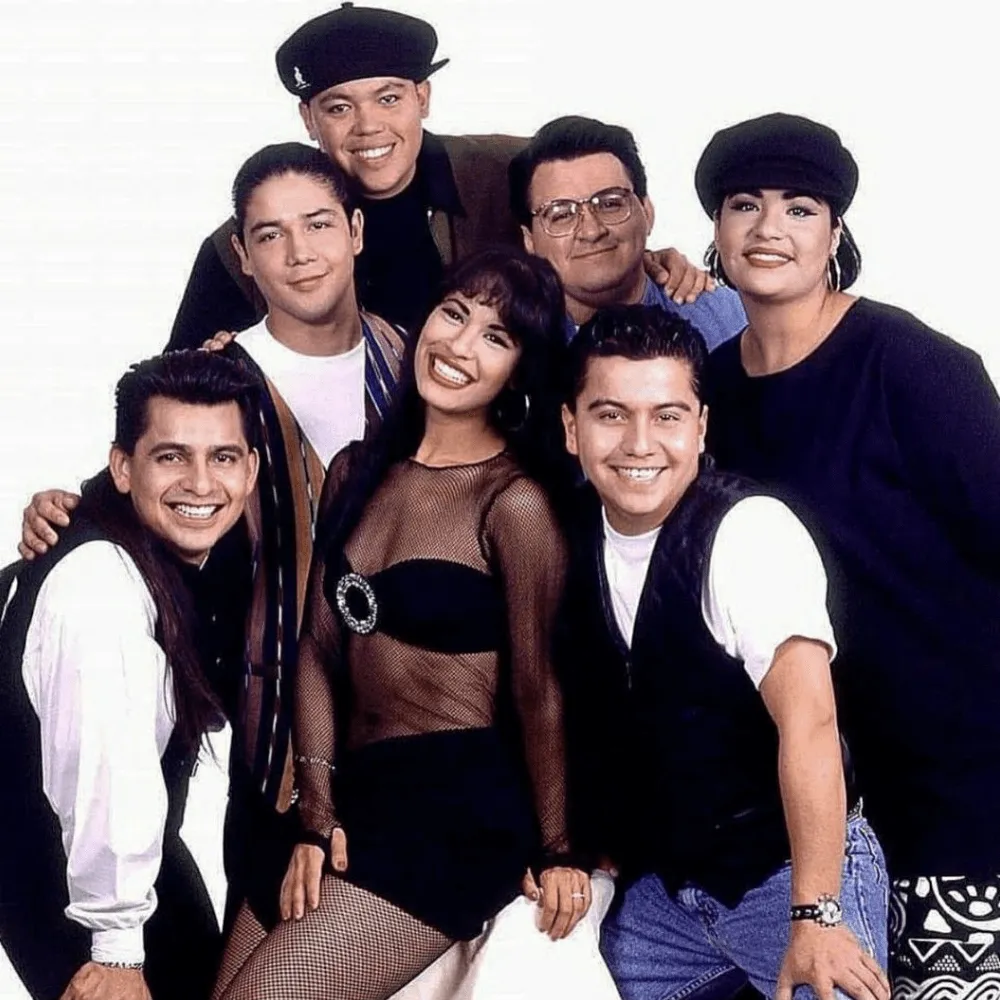 The Tex-Mex band rapidly became famous and began to receive numerous performance invitations for events like fairs, weddings, and quinceañeras, leading to a full schedule and stable income.
The Barriers of a World Run by Men
The popular song Ya se va could be heard on the radios, but despite this, some people still found it hard to believe. There were those who argued that Selena and her group would not be able to succeed in the Tex-Mex industry due to their young age. They faced numerous challenges in gaining recognition, but eventually, it became evident that their struggles were not caused by their age. Instead, it was purely due to the fact that Selena was a female singer, which many people rejected.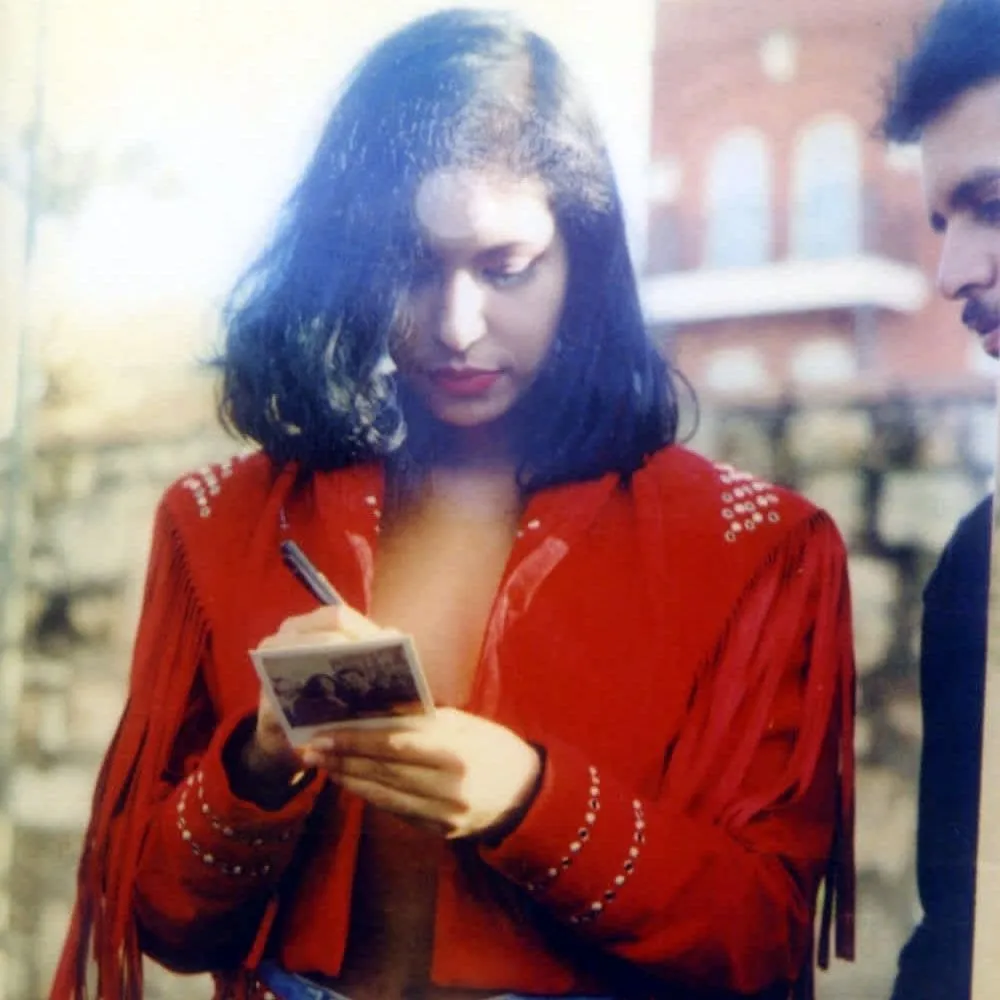 Eventually, the combination of talent and popularity became too powerful, resulting in the breakdown of macho attitudes.
The Johnny Canales Show
In the 1980s, the Johnny Canales Show was a well-liked variety show that featured Selena y los Dinos in one of its episodes in 1985, thanks to the Quintanilla patriarch.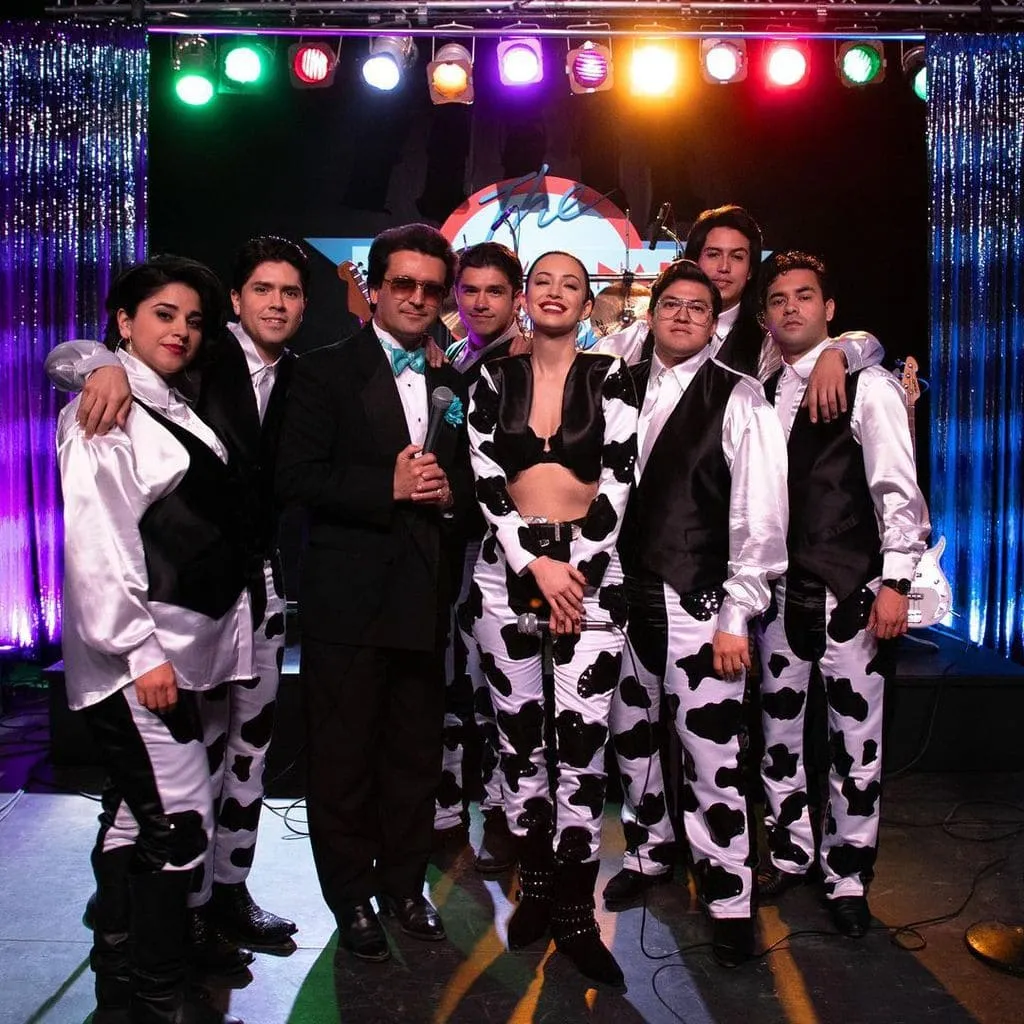 The response from the audience was fantastic. Christian Serratos delivered an amazing portrayal in Selena: The Series, reminding us of the groundbreaking achievements that paved the way for her to win the Female Vocalist of the Year award at the Tejano Music Awards nine times.
Queens Meet
I encountered Selena at Houston's Galleria Mall, but I didn't say much to her since I wasn't a famous personality… According to Beyoncé's statement to MTV, Selena is someone she admires and considers a legend.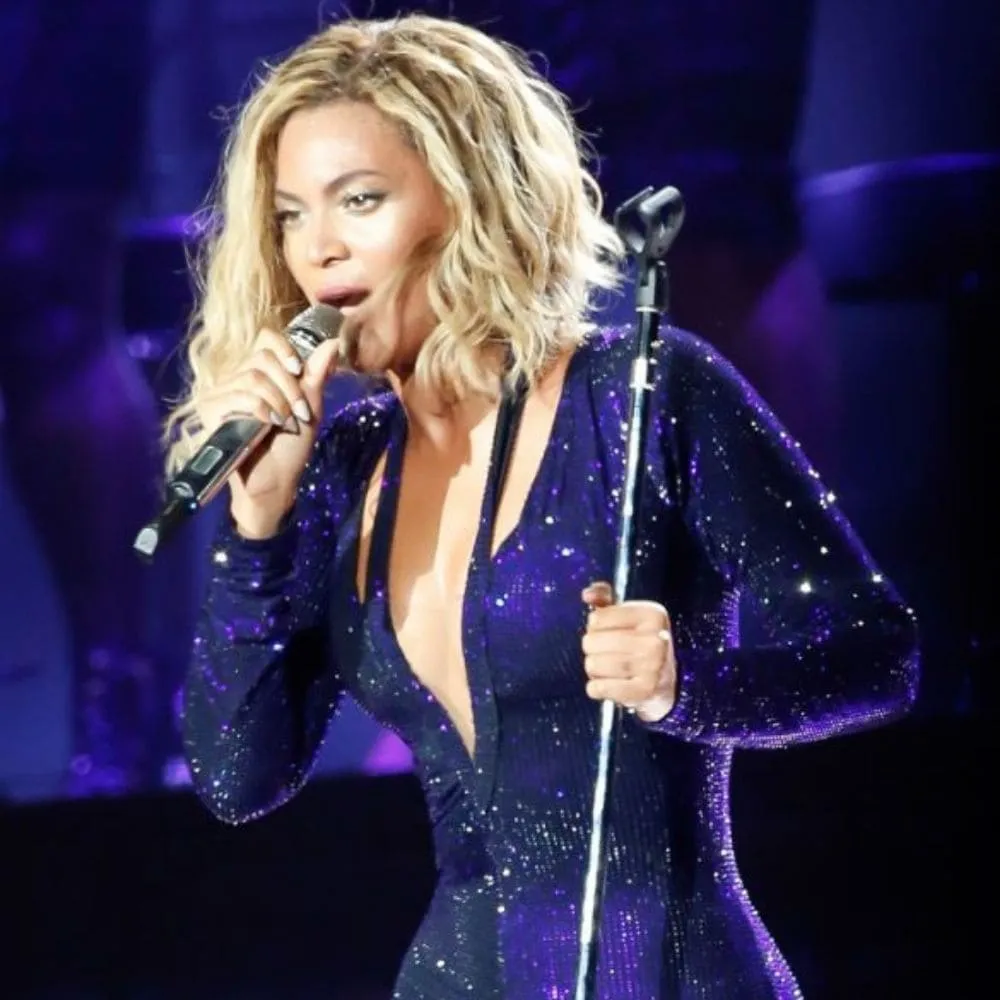 At the moment, Queen B had little knowledge about her own and Selena's significance. Nonetheless, as per her comments, the musical creations of the Tex-Mex Queen had a profound impact on her. Despite not clearly understanding Selena's music, it proved to be a great assistance to her during her time in the recording studio.
Family First
Selena valued her family greatly. Growing up during less stressful times allowed them to appreciate the small luxuries, such as their reliable mode of transportation, The Big Bertha. This vehicle was restored by Abraham Quintanilla in order to save money during tours. Due to Selena's strong dedication, she even invested in a plot of land measuring 10 acres in Corpus Christi.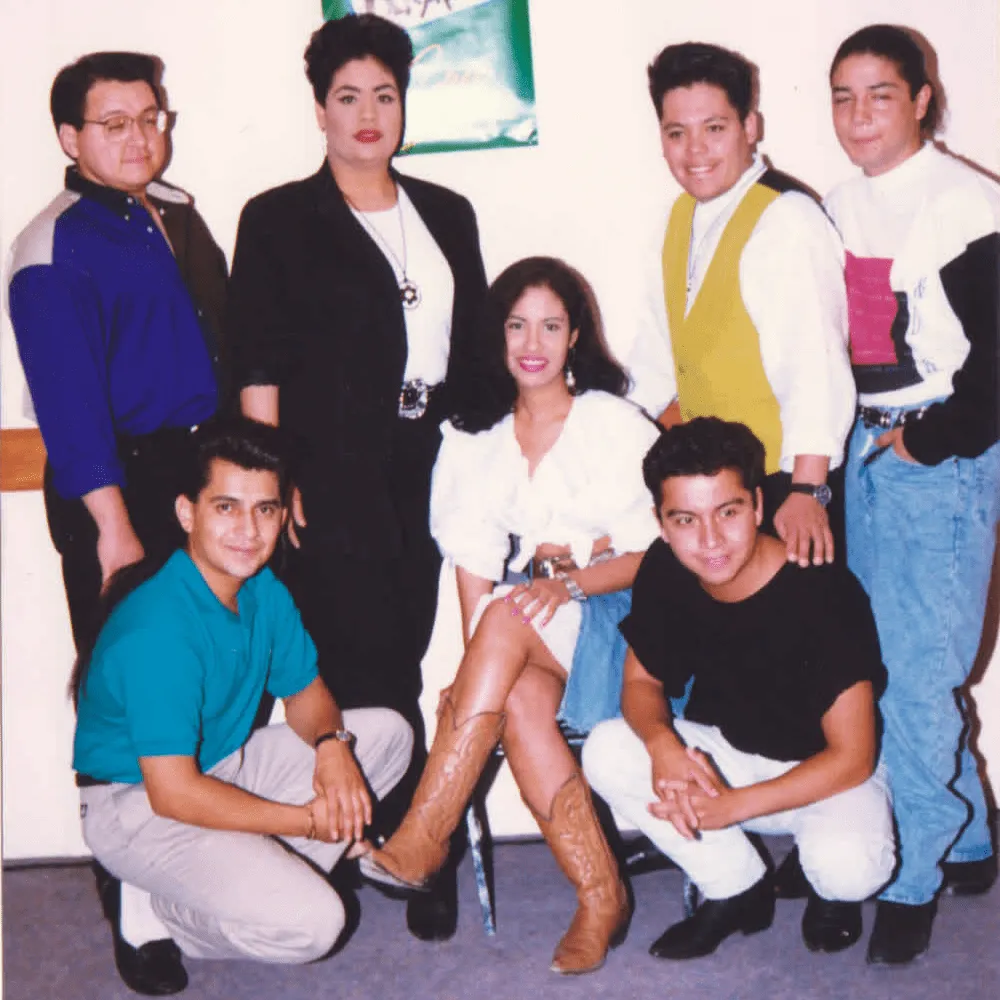 Chris Perez, Selena's widower, clarified that Selena had intentions of constructing a large house in order to preserve the family's legacy.
The Musical Revelation
From 1984 to 1988, Selena and the Dinos collaborated on six albums, which were Mis primeras grabaciones, Alpha, Muñequito de trapo, And the Winner Is, Preciosa and Dulce amor. However, during that period, the only one who acknowledged the worth of the band was Rick Treviño, who did so by means of his enterprise called Tejano Music Awards.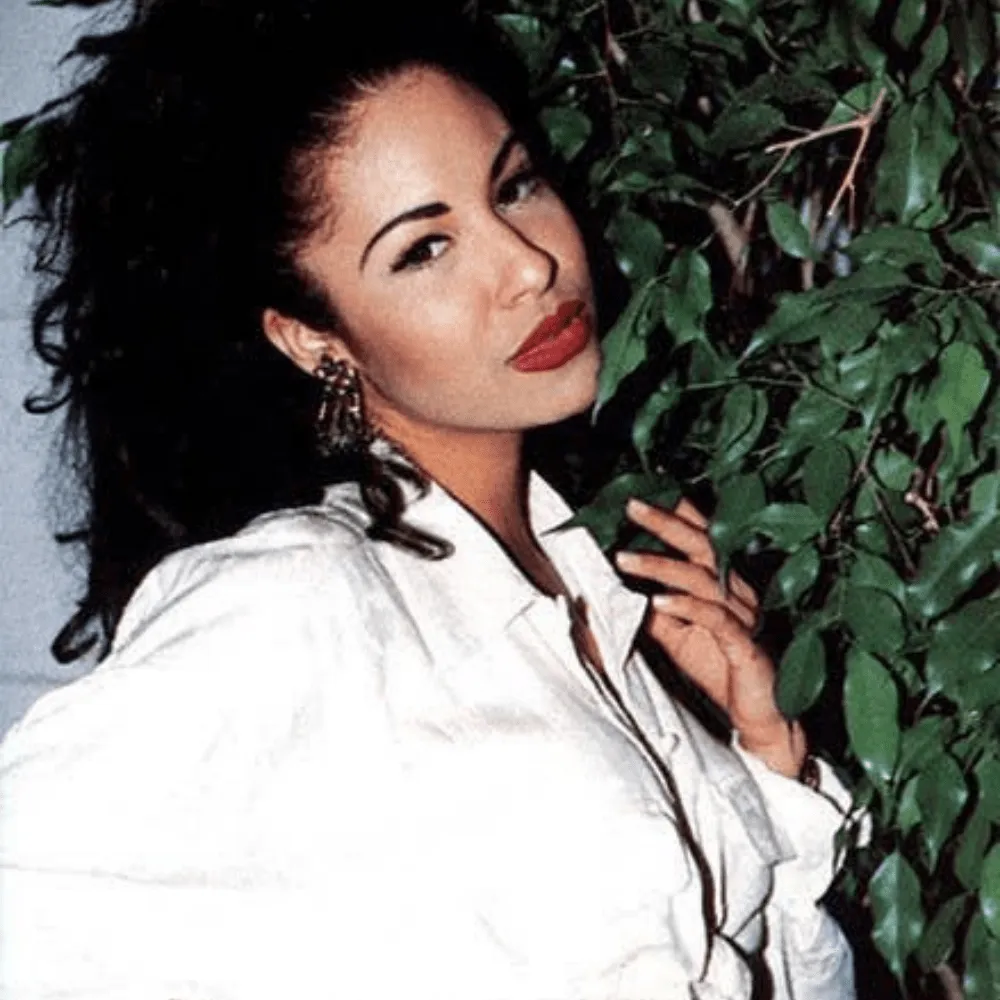 Treviño belongs to a Mexican-American family's third generation, and he realized that Selena was a rising star and that everyone would soon acknowledge her as a remarkable musical talent.
The Importance of Education
Vogue Mexico reported that Selena's father withdrew her from school to focus on her successful music career, despite her value for education. Nevertheless, Selena's charitable foundation, primarily works to promote and facilitate the education of young children.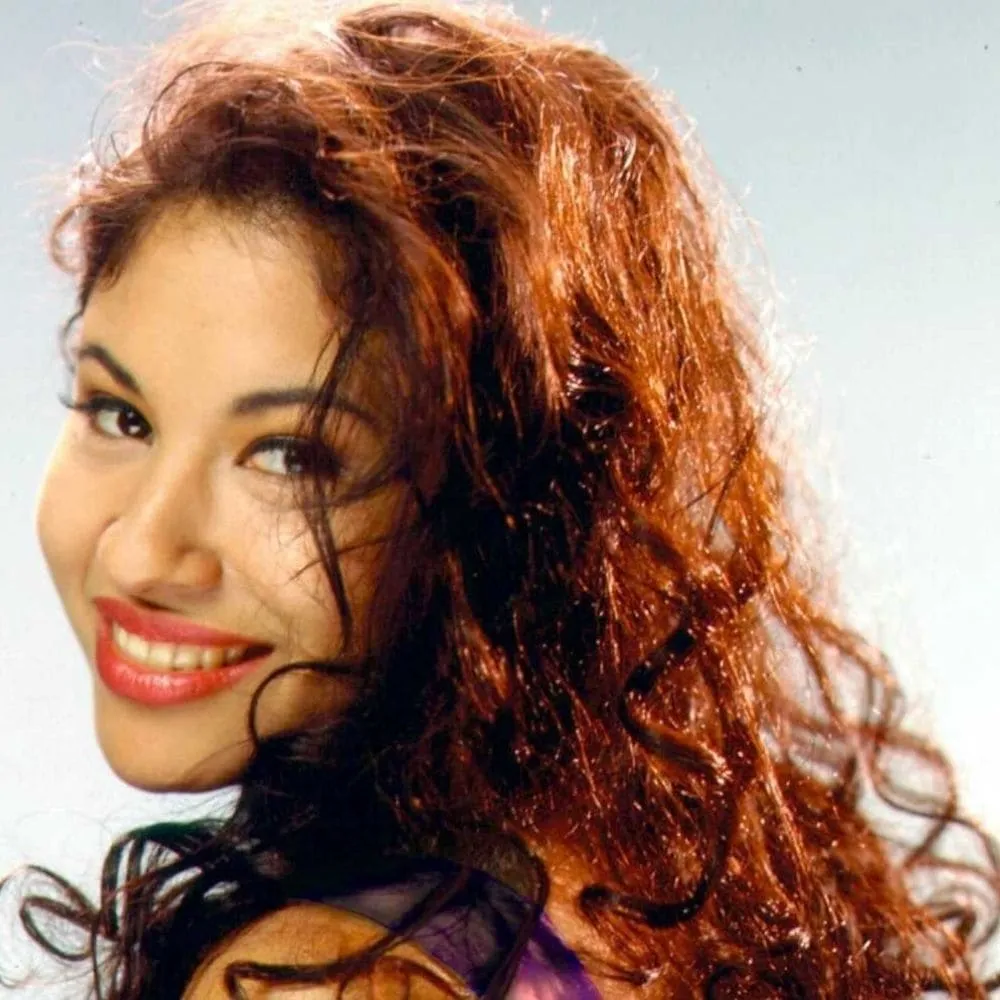 The organization's mission statement states that it aims to give children the drive they require to finish their education, lead a moral life, cherish their family, uphold the value of human life, and express themselves through their unique talents.
Solo Stage
Two record labels, Sony Music Latin and Emi Latin, vied for the opportunity to represent Selena. The competition between them was intense, and Selena had excellent chances of securing a favorable deal. Ultimately, Abraham Quintanilla chose Emi, which had bid twice as much as their rival. This decision made history, as Emi became the first label to sign a female artist. As a result of this agreement, Selena launched her career with Emi Latin.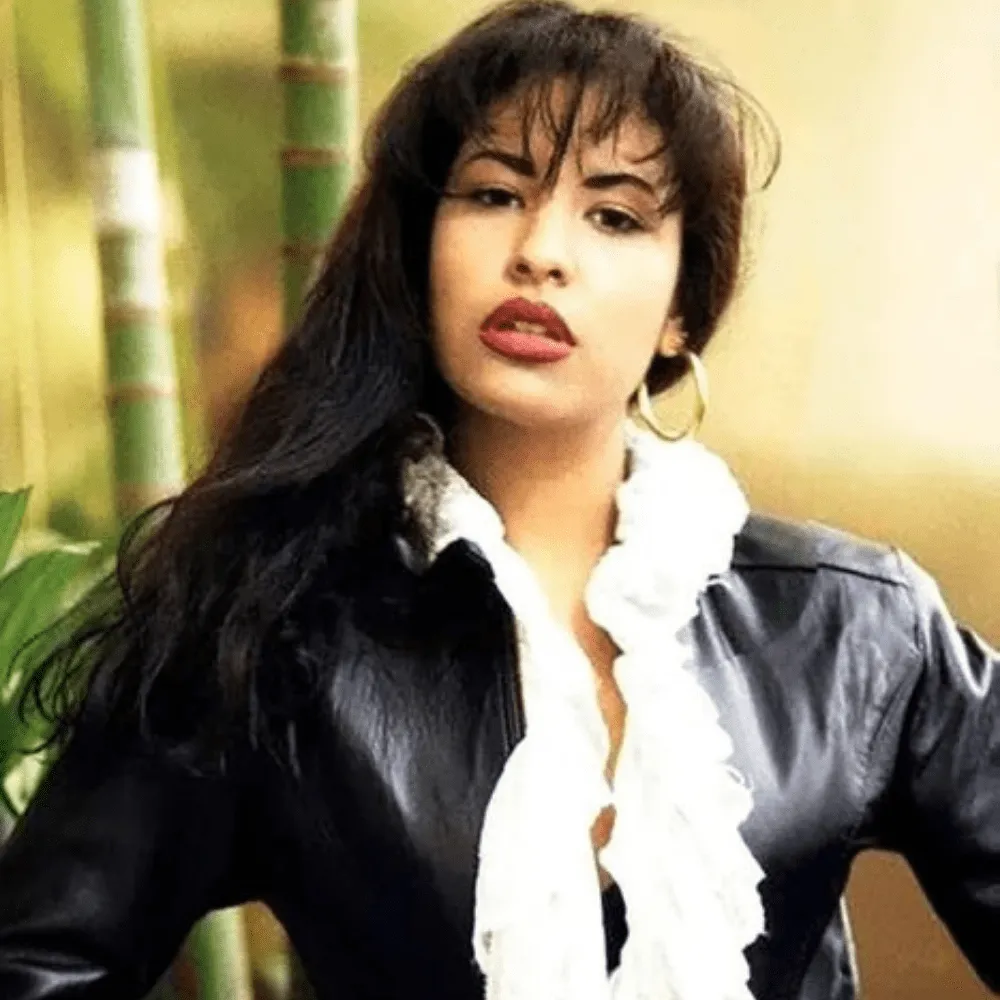 After that moment, Selena experienced a great rise to fame. Not only was she the leader in Tex-Mex, but also in cumbia, making her the ultimate queen – Selena.
Finally Recognized
It is not uncommon for there to be a difference in opinions between critics and the general public. Despite receiving massive recognition from the public, the music industry chose to ignore it. However, all of that changed when Emi Latin came into the picture, leaving a lasting impact.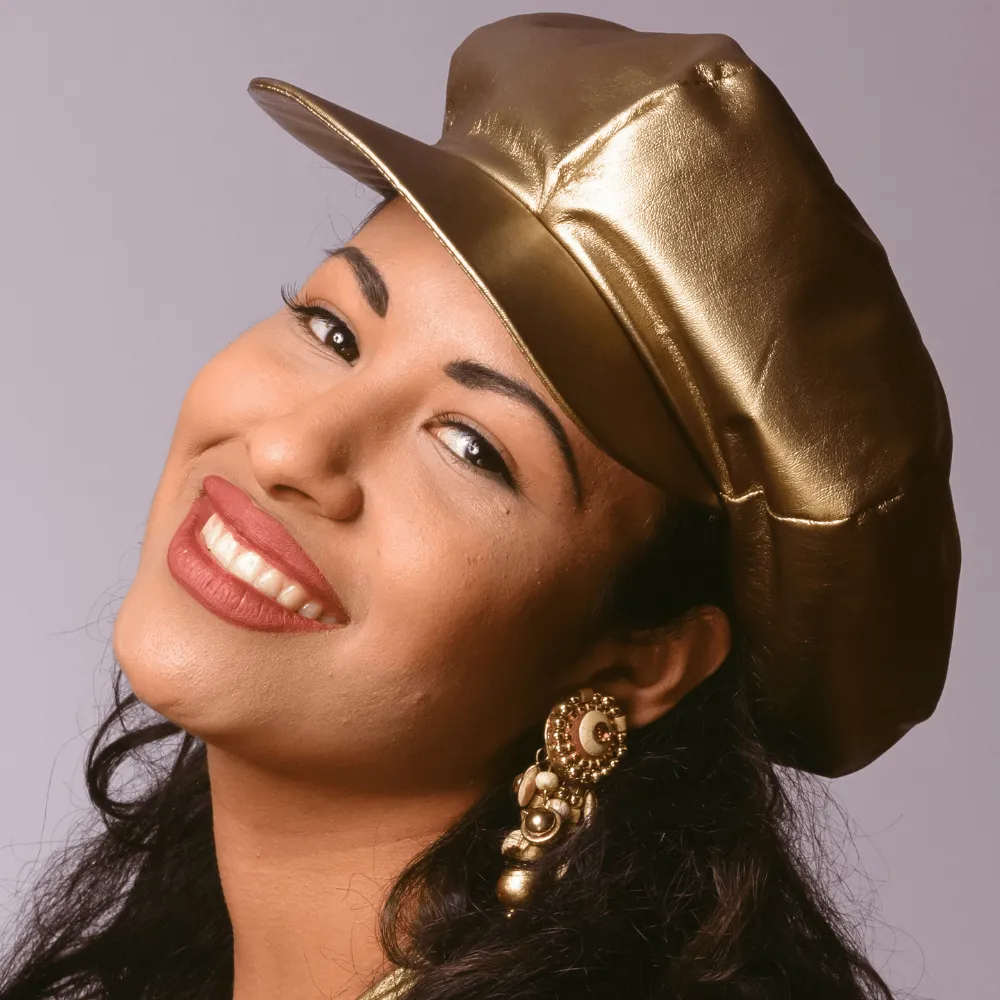 ]
Selena released her first album with the label in 1990. It landed on the seventh spot on the Billboard Regional Mexican Albums chart, and her music gained the attention of critics and listeners alike. As a result, the reviews for her as a singer became more favorable.
Love Conflict
In the year mentioned, as per the account published in his book "To Selena, With Love" (A Selena, con amor), the widower Chris Perez stated that he met his life partner Selena during the time he became the guitarist for A.B. and Abraham Quintanilla's band, where their fondness towards each other began.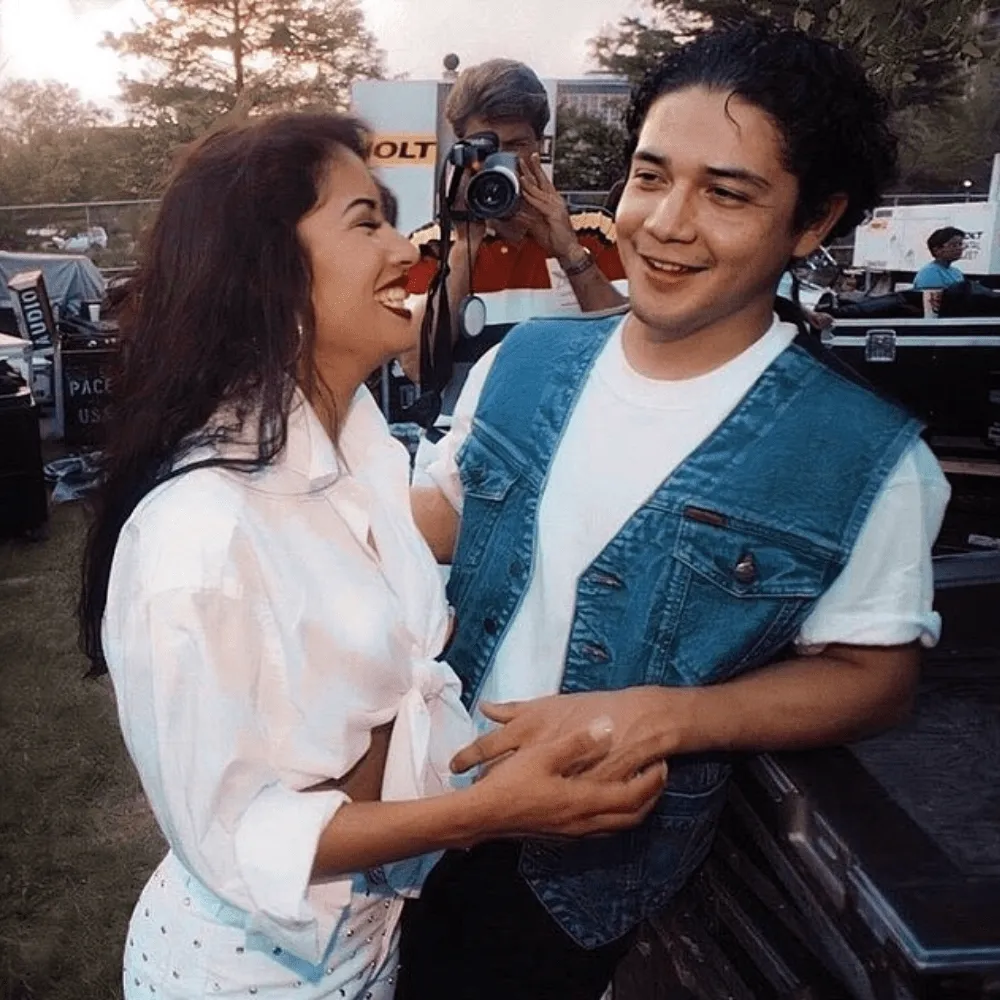 Before long, the speculation about their relationship made its way to her father, who vehemently rejected the romance. The only person who backed the couple was the singer's mother.
Opposites Attract
Although the singer had a lively and bold character, her husband, Perez, who is now a widower, is reserved and enjoys being in the background. Even though they were acquainted, Chris was able to understand Selena's genuine persona during a trip to Acapulco, and their clandestine romance commenced.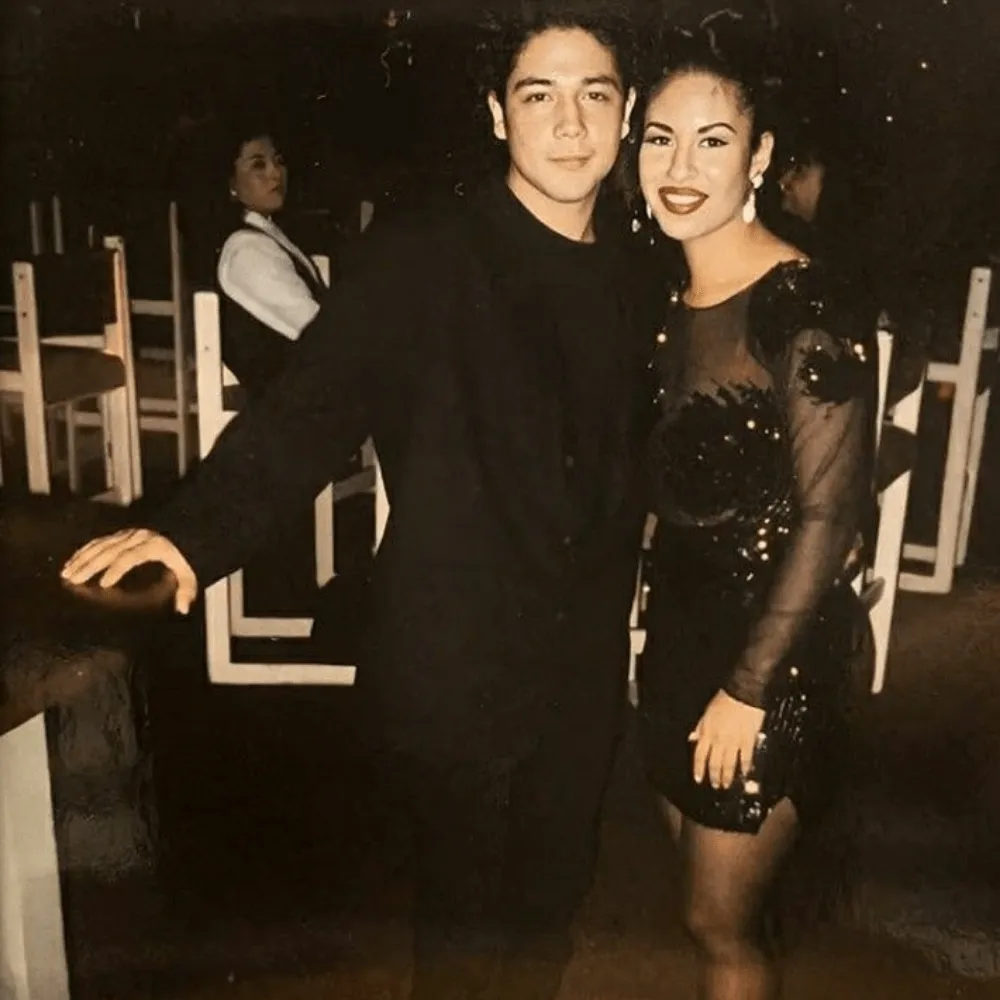 According to Vogue magazine, Abraham Quintanilla later revealed that he learned about the love affair while driving The Big Bertha. Upon learning this, he promptly abandoned Chris on the road, telling her she could make her own way home.
The Show Must Go On
According to Suzette's account, Selena was very unhappy, but she still felt it was important to continue with the show. During 1990, Selena released several singles including "Ya ves", "La Tracalera", and the infectious "Baila esta cumbia". Her signature hip-swaying movements during this song became emblematic of her distinctive approach to the Mexican cumbia genre.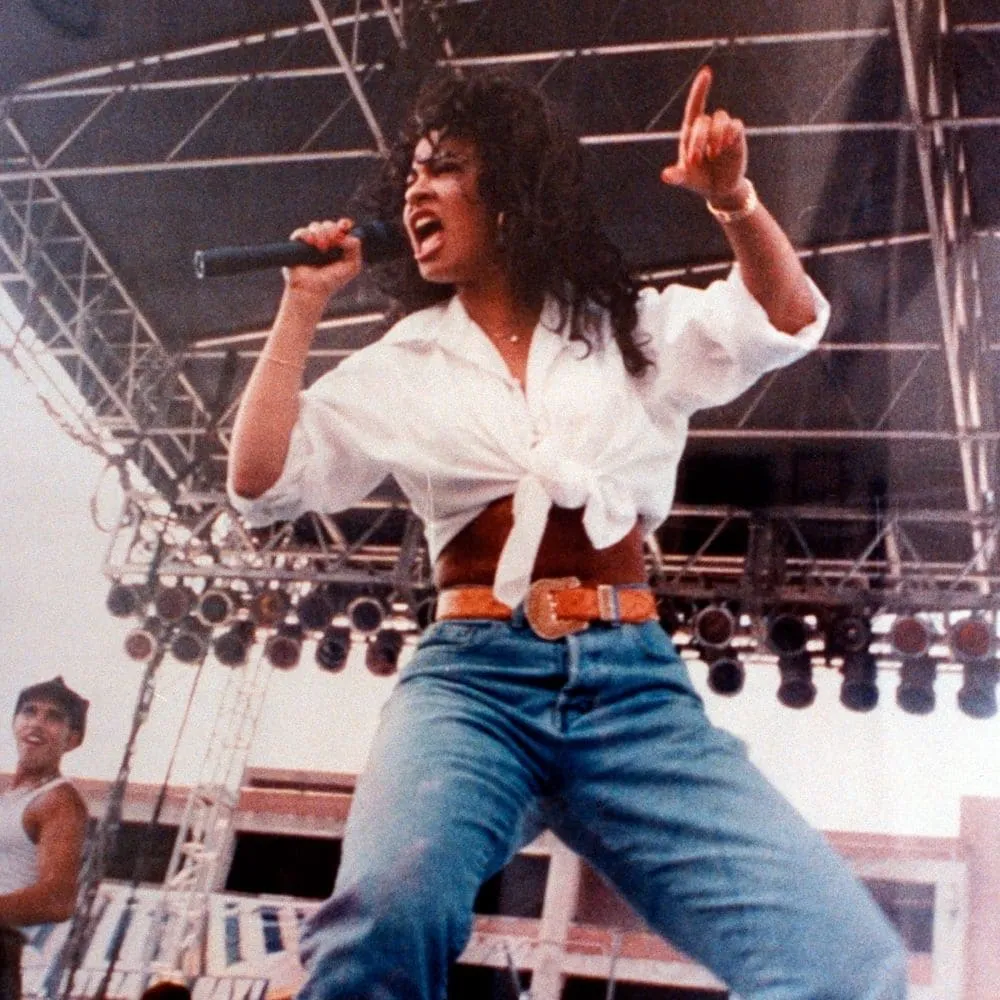 The cordial invitation was so compelling that everyone felt compelled to move their body. The songs reached the highest positions on both the Hot Latin Songs and Billboard charts.
The Red Dress
Selena was chosen to be the spokesperson for a well-known soda brand. In order to fulfill this role, she required a red suit. Pedro Torres reached out to Lucia Mendez and requested that she lend him the suit. According to Lucia, Pedro instructed her to select a red dress for her to borrow. Out of all the options, Lucia chose a Versace dress, which was one of her personal favorites. This information was shared by Lucia during an interview with Milenio.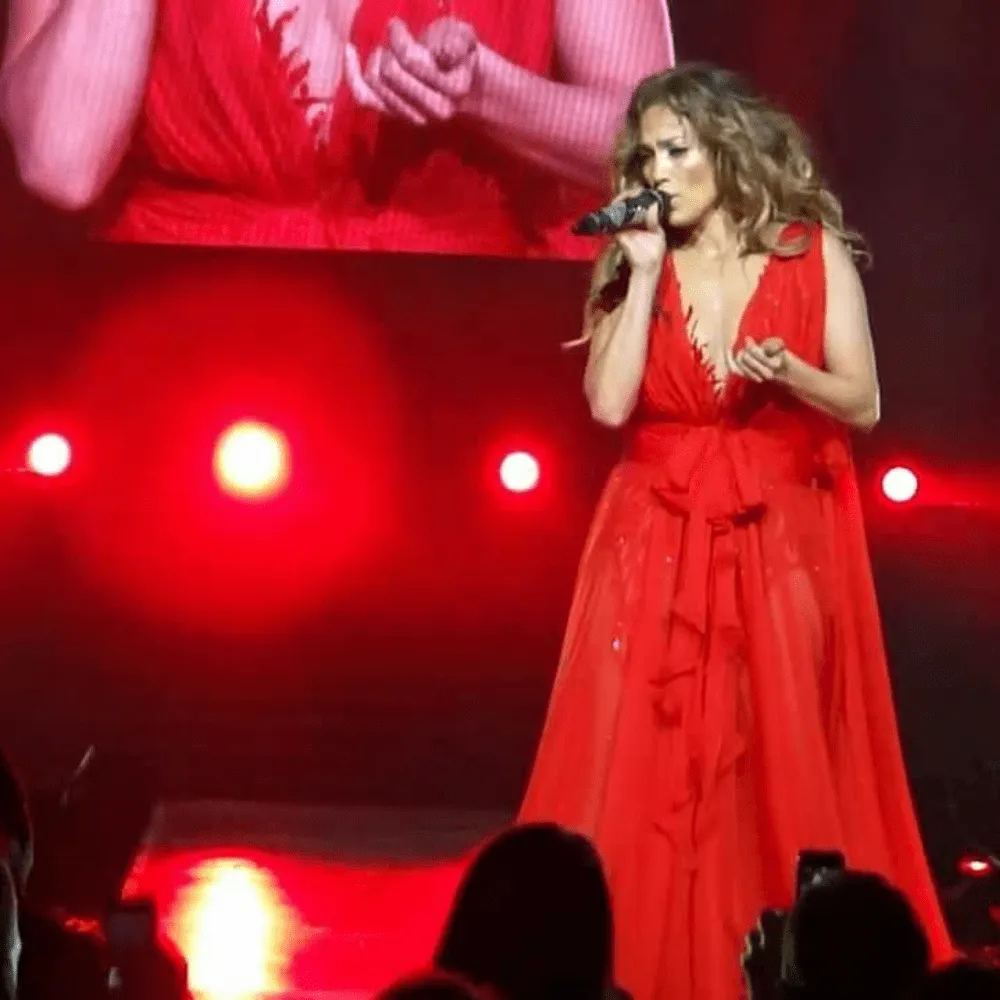 It's worth noting that Jennifer Lopez honored the Texan star in 2012 by wearing the exact same color.
The "Forbidden Love"
Although Selena and Chris Perez came from different backgrounds, their forbidden love continued to grow. When Selena was 20 years old, she fled from her home with Chris which caused a strain in her relationship with her father. As a result, she was separated from her father for a period of time.

In 1992, the couple got married in a simple ceremony which was held at the Nueces County Courthouse as an express wedding. On the day of the wedding, a local media outlet published the news, which in turn caught the attention of Abraham Quintanilla, who saw the news in the tabloid.
Like the Flower
Selena's third album, "Entre a mi Mundo," was produced by Emi Latin and mainly composed by Quintanilla III. The album features 10 singles including hits like "La Carcacha," "Ámame" and "¿Qué creías?," but it was the song "Como la Flor" that had a significant impact on Selena's career.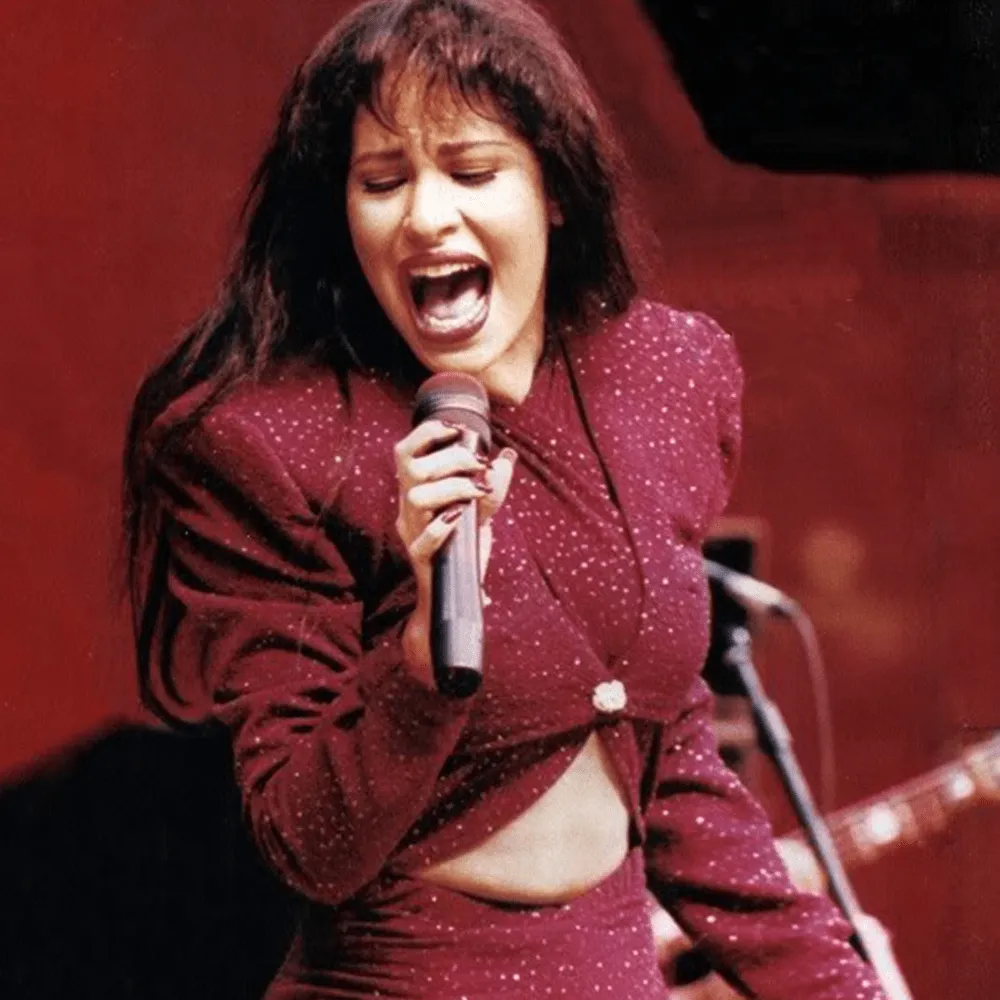 Selena had a tumultuous journey of significant occurrences, and in this course, she poured an immense amount of affection that left an enduring impression on her music collection.
Selena Live!
The vocalist believed that her father would readily approve of her relationship once she got hitched, but it took some time before Abraham Quintanilla regarded Perez in a positive light. Nevertheless, the performance had to proceed.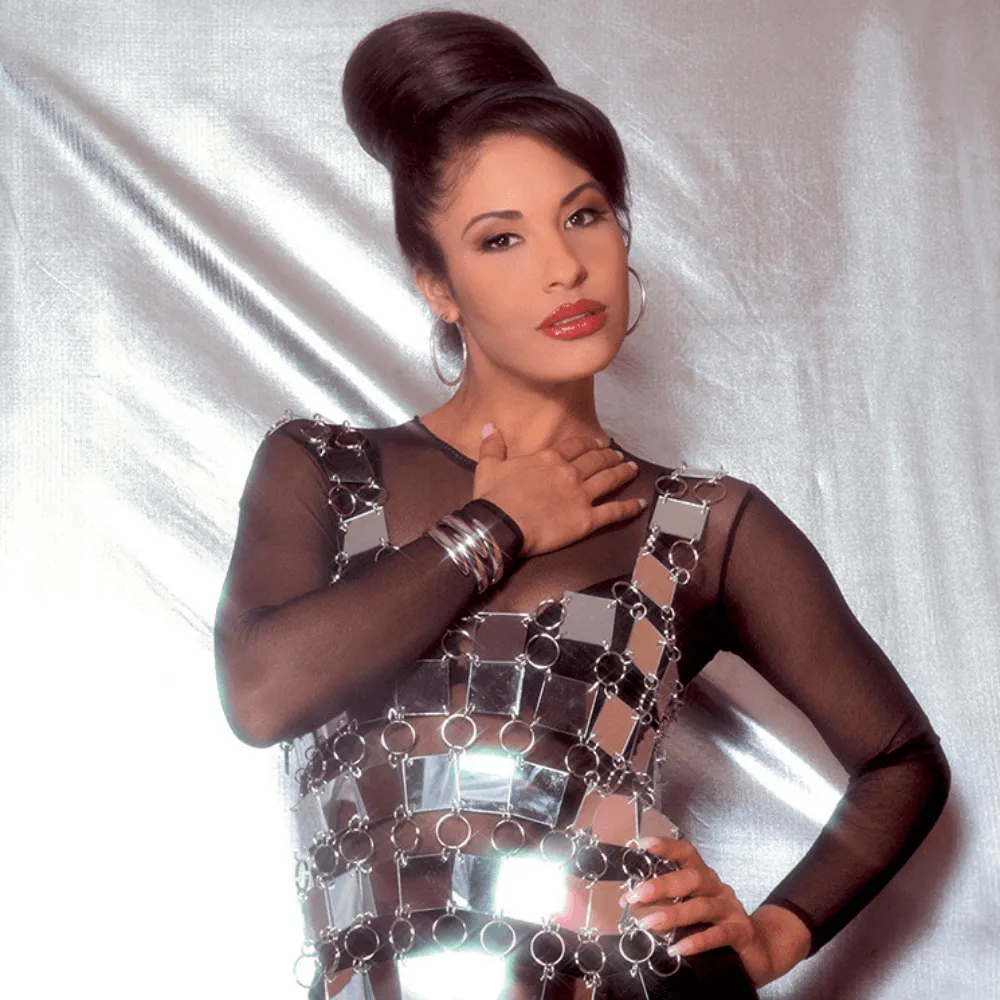 In the same year as her wedding, Selena achieved several accomplishments, including winning her initial Lo Nuestro Award, earning recognition as Female Entertainer of the Year and Female Vocalist of the Year at the Tejano Music Awards, and getting ready for her first Grammy with the album Selena Live!
The Concert at the Memorial Coliseum in Corpus Christi
Selena's iconic performance at Corpus Christi's Memorial Coliseum, known as "Selena Live!", was certified double platinum in the US for selling 2 million copies, and a diamond disc in Mexico for selling 1 million copies. As her loyal assistant, it's important to note the monumental success that this concert and album have had.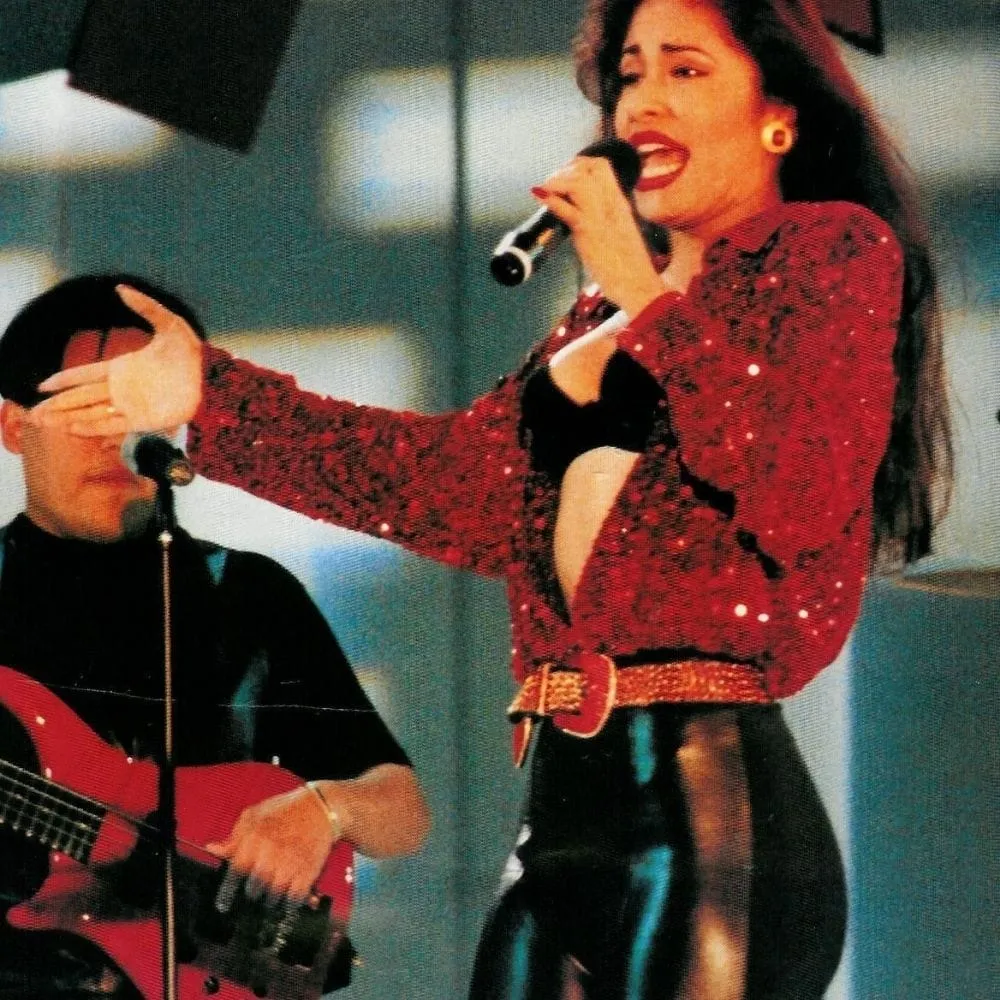 Selena's first Grammy Award was achieved due to the success of the event, which garnered the approval and support of countless devoted fans who continued to grow in numbers after the occasion.
Long Live Crop-Tops
The crop-tops are the quintessential garment that is associated with Selena's style. Additionally, the bustier is another item that she elevated to a popular trend with her fashionable influence. Similar to how she added value to her music, Selena made these garments fashionable and timeless pieces for fashion enthusiasts.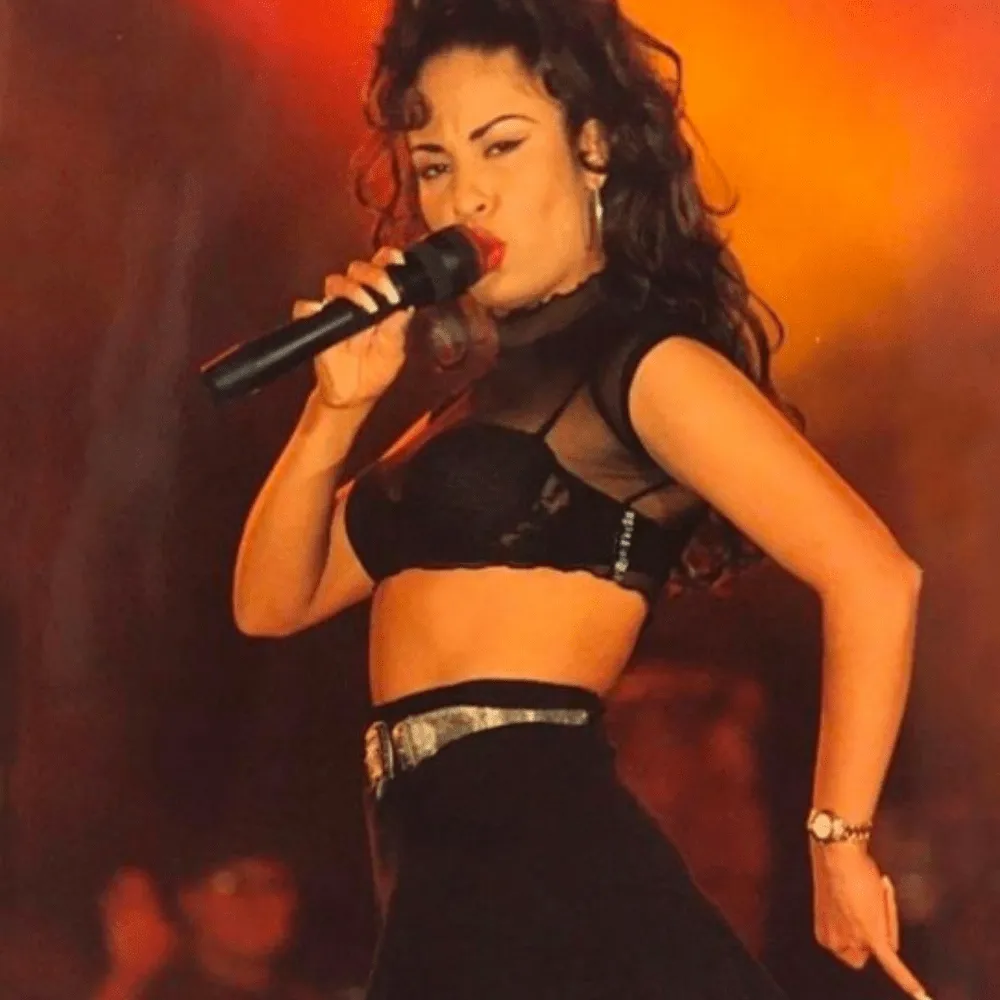 In 1994, Selena Etc. was established as a comprehensive package of clothing collections, manicure, and hairdressing services that integrated the singer's Latin roots. It was a perfect combination that helped Selena become the Tex-Mex queen.
Bidi Bidi Bom Bom Bom
Bidi Bidi Bom Bom Bom Bom, a song written by Selena and Pete Astudillo, was featured in the album Amor Prohibido in 1994. The song is influenced by the Big Bertha and expresses Selena's love for her partner. It has a playful and fun-filled vibe.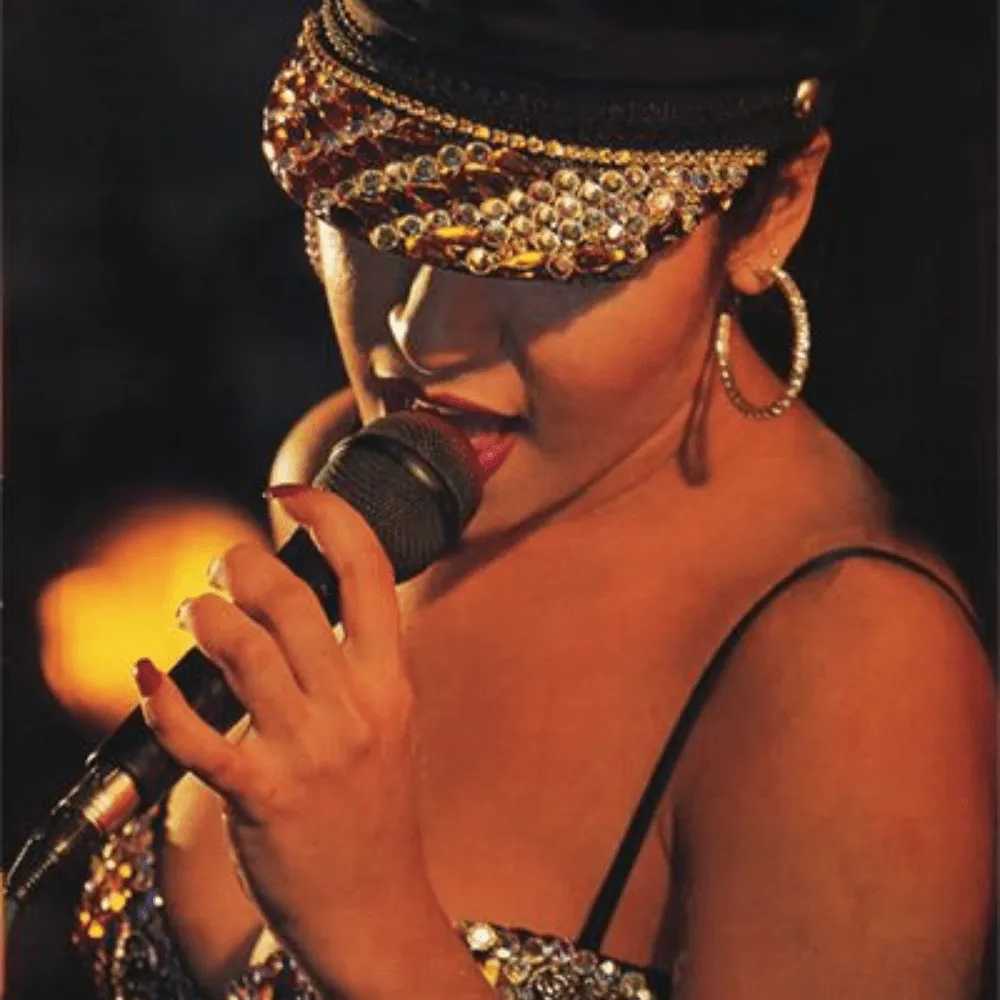 This track draws a comparison between the enthusiasm for transportation and the infatuation with Chris. The phrase "Bidi bidi bom bom" is used to express the heightened emotions. As a result, the person becomes overwhelmed with excitement and loses their ability to think rationally. The situation becomes difficult to manage.
TV Foray
Selena acquired proficiency in Spanish through her music. As her collection primarily comprises songs in this language, she quickly adjusted. Initially, she was hesitant to speak Spanish during interviews, but as her fame grew, she received numerous requests until she eventually agreed to appear on some programs.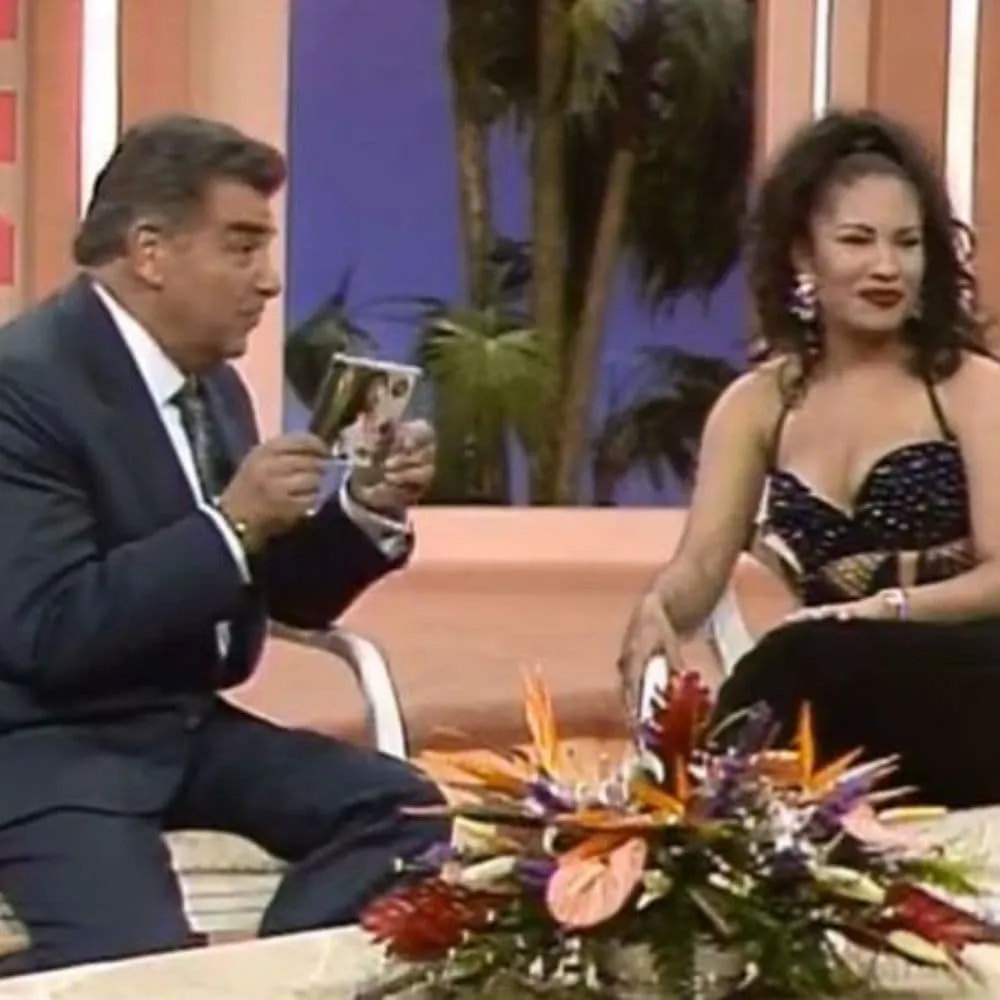 He ventured into the popular variety shows of Sábado gigante and El show de Cristina. Eventually, Hispanic journalists were able to conduct interviews with the diva without any obstacles.
Singer, Designer and Administrator
While her artistic career was growing, Selena secured a plan B by studying at Miramar California University for a degree in Business Administration. Fame and music are not entirely stable things.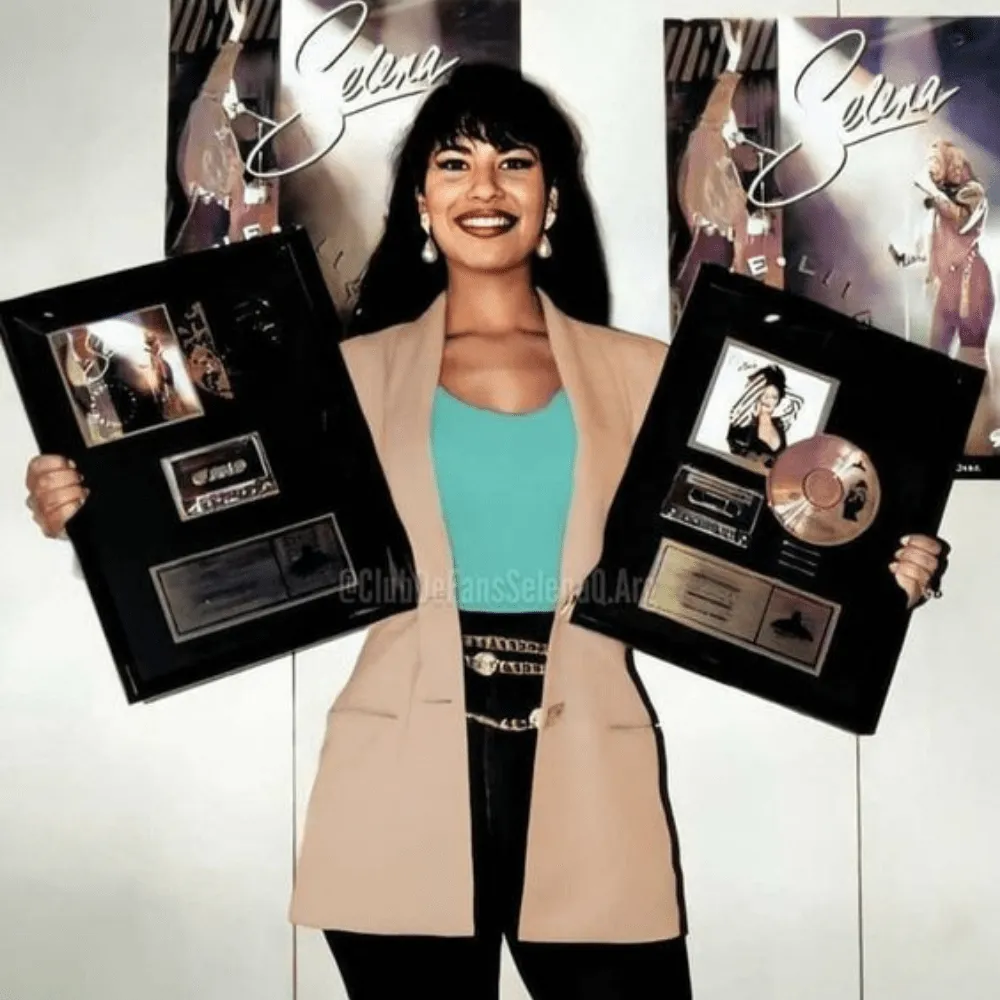 This university degree made her the businesswoman who was formed behind the artist, for both in her stores and in her professional life in general, she required the financial knowledge to make the most of her achievements.
Selena Fashion
In addition to the fusion of musical rhythms, style, and charisma that reigned in that concert, another of the highlights were the outfits worn by Selena. Each outfit was recorded as a fashion reference. Even today, every girl wants to show off a slim figure with the singer's style tights.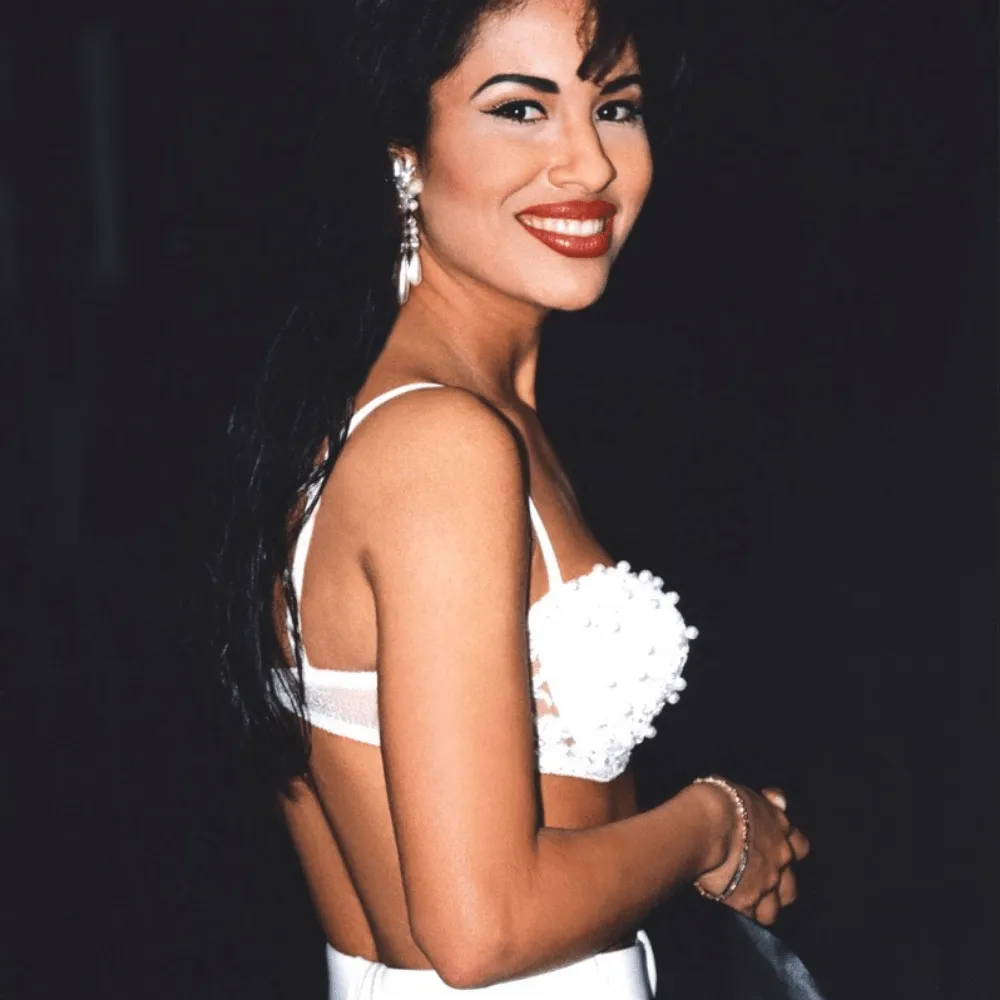 The phenomenon was completed with the comment that Selena made her own wardrobe. This opened the doors to the design industry and she soon opened a couple of boutiques.
A Forbidden Second Love
For years the rumor circulated that the "Mexican Madonna" had an extramarital affair. Dr. Ricardo Martinez was the singer's financial advisor, but apparently their relationship became something closer.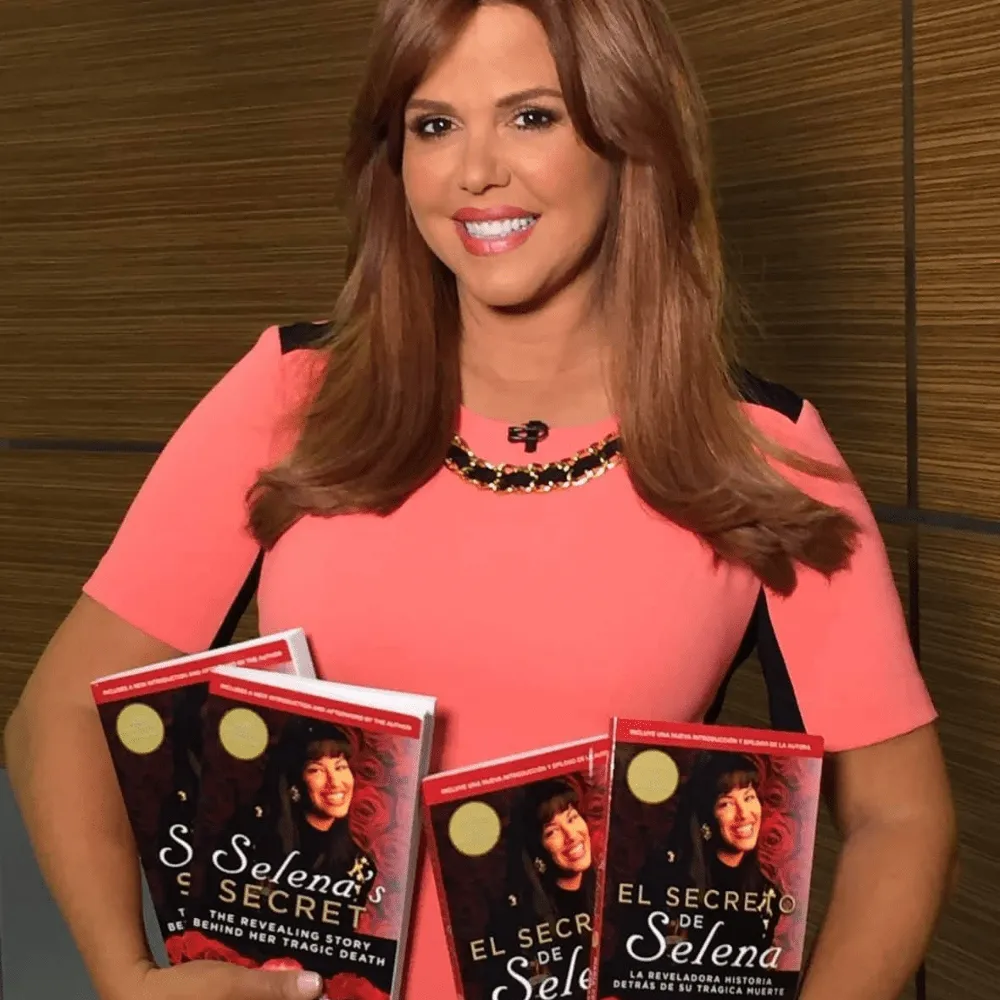 The Telemundo series, El secreto de Selena, leaves this possibility open. Journalist María Celeste Arrarás stated on Chismes no Like that both Dr. Martínez and Selena's bodyguard confirmed this story. However, Chris Perez denies that his wife has been unfaithful.
Free of Labels
During The Cristina Show she was asked the reason why she was uncomfortable with the sexy label and Selena replied, "I don't see myself that way. I think it's a natural thing. I think anyone ugly or ugly, very handsome or beautiful is sexy, depending on the opinion of who sees them. It's just an opinion."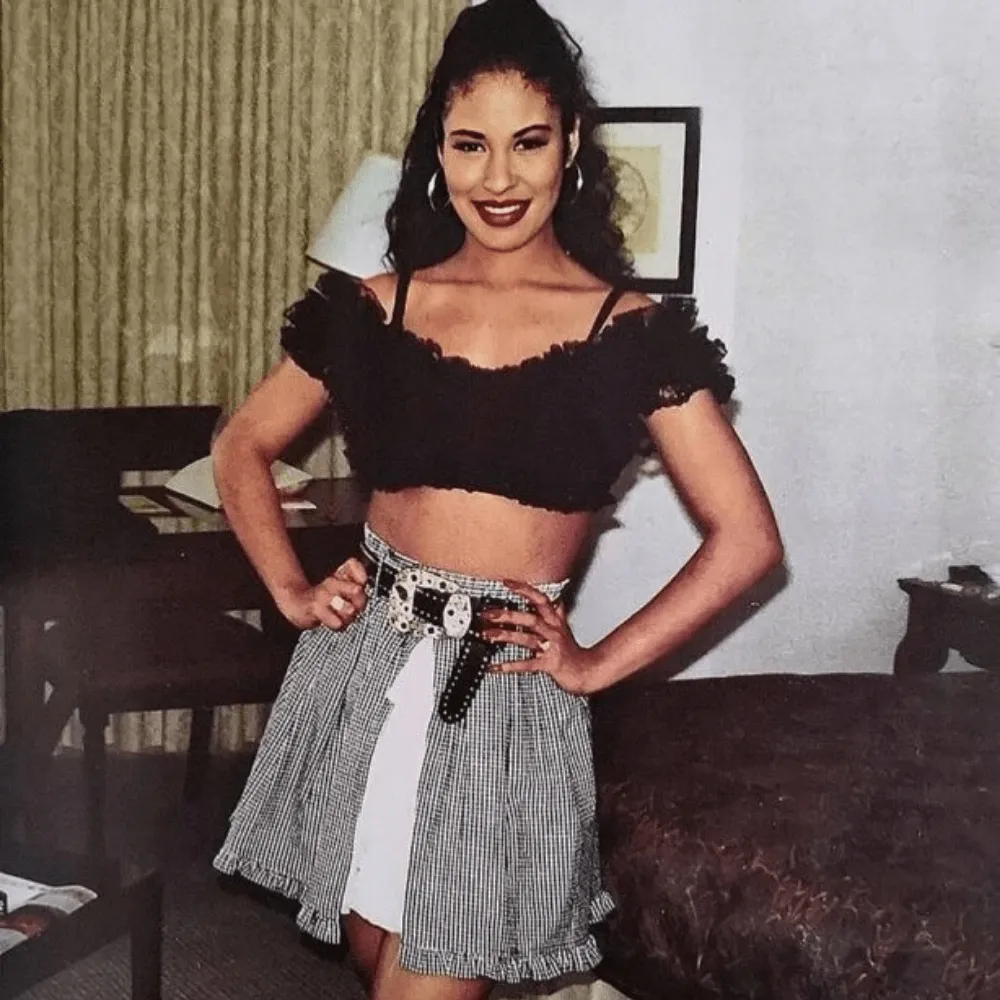 Selena believed in beauty free of stereotypes or labels. She considered herself an example for young Latin American girls.
The Fan Club
Yolanda Saldivar didn't get involved in Selena's life overnight. She submitted a proposal to make the fan club she ran official. Selena's father and manager considered it for a few days and after several calls, she accepted.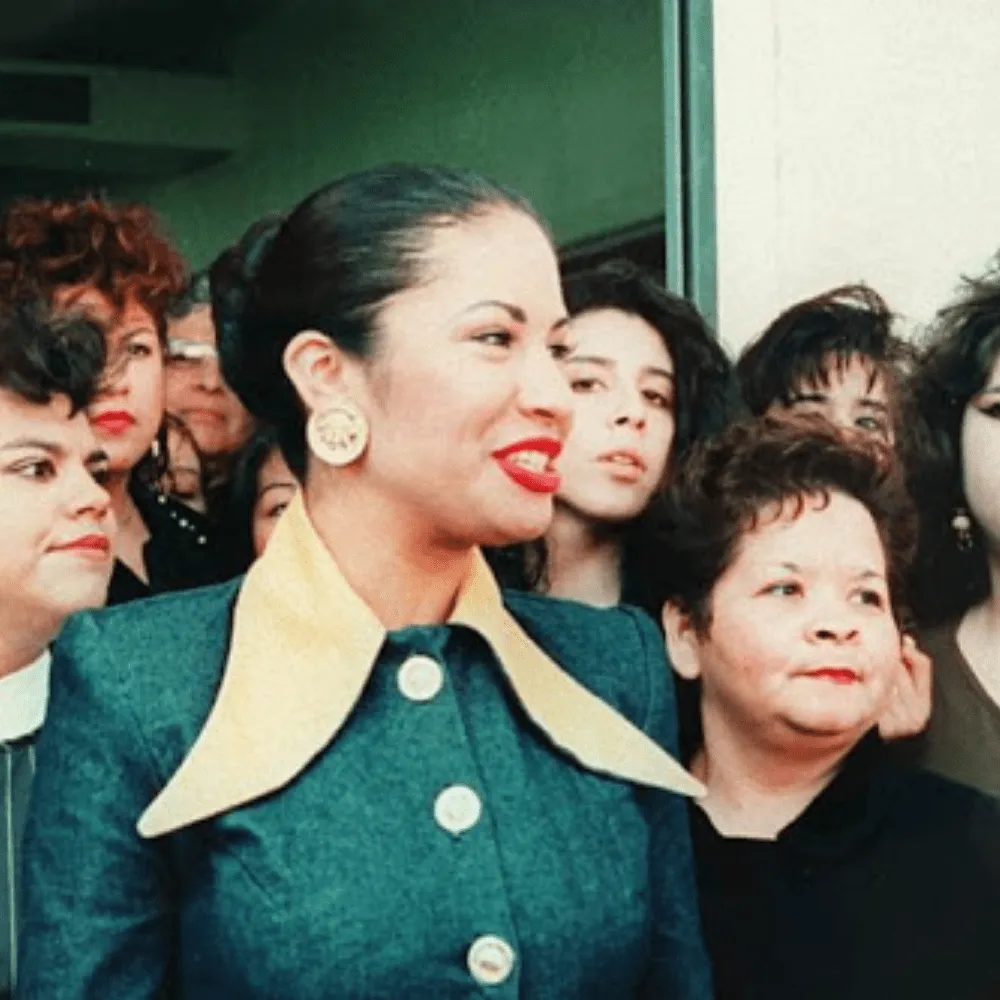 After insistence he was convinced by Saldivar that it was a good idea to make Selena's fame grow, without knowing the destiny that his daughter would have.
Selena's Confidant
After becoming part of the Quintanilla family, Saldivar managed to gain Selena's trust until she became her confidant. But the singer didn't know until before her death that he had stolen money from her fans and from businesses she owned.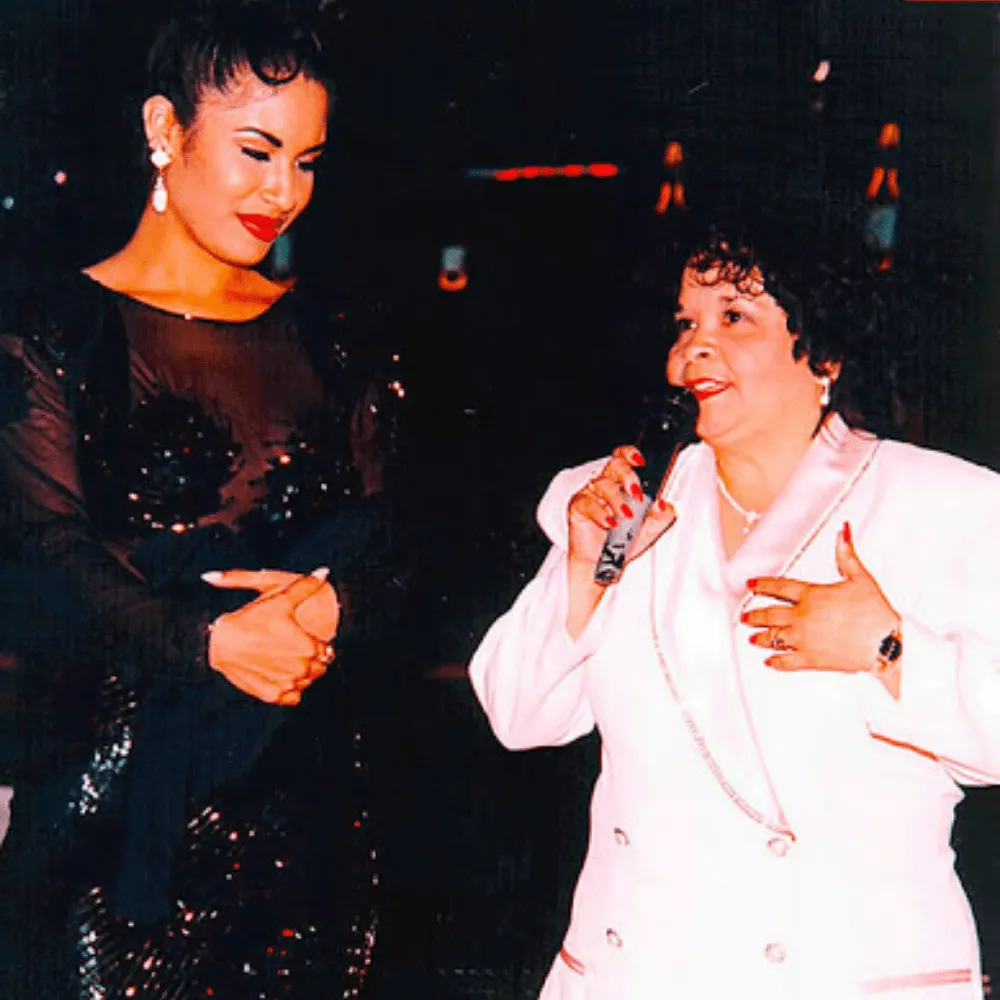 The one who ratted her out was her own brother. He told one of the designers of Selena's boutiques what Saldivar was doing with the money of who she called friend, shortly after she found out.
A Movie Cameo
In January 1995, Selena commented with Don Francisco that she had recorded a cameo in the movie Don Juan DeMarco, there she played a ranchera singer. The film stars Johnny Depp and Faye Donaway. Unfortunately Selena was unable to see the final result of her film debut seen that was released in mid-1995.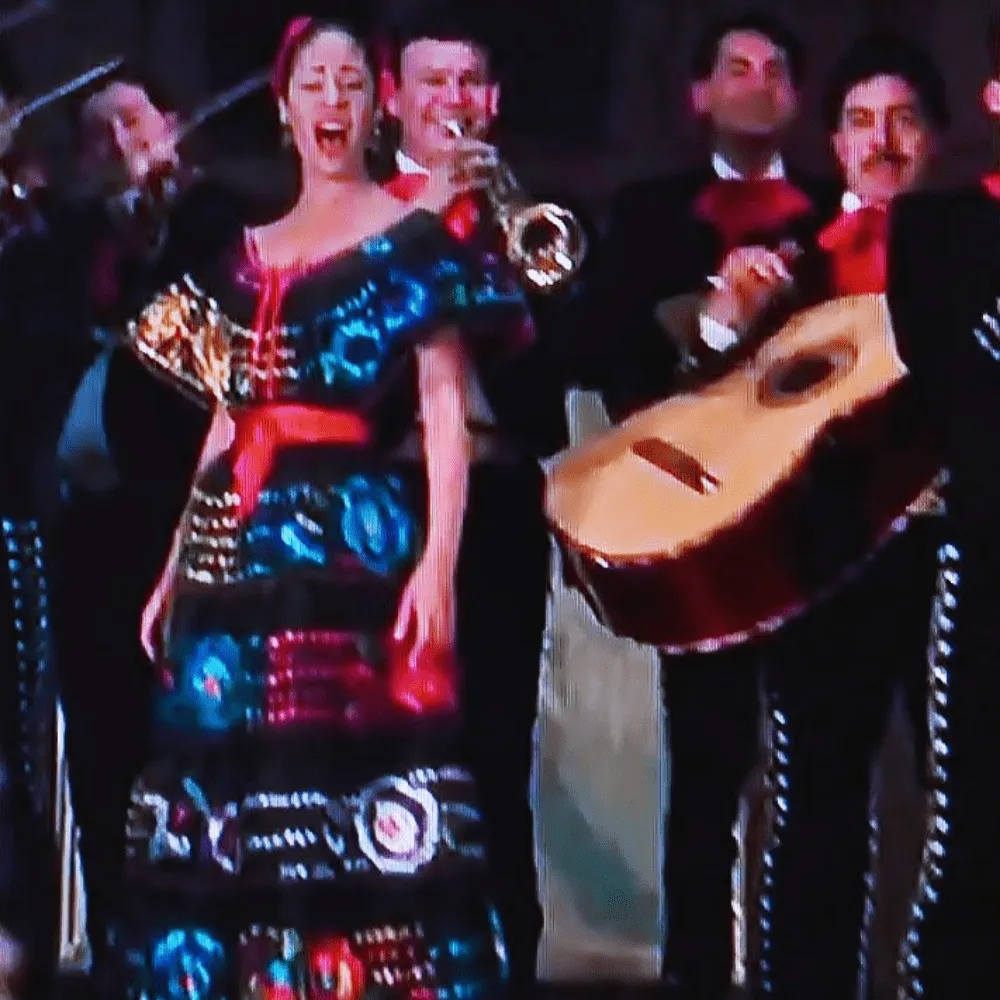 In addition to this occasion, she also participated in Televisa's novela Dos mujeres, un camino, alongside Laura León and Erik Estrada.
The Farewell
With only 23 years old, a buoyant career and the affection of all the Latin public, the light of Selena's life went out. The president of the singer's fan club ended up attacking her icon. Yolanda Saldivar was responsible for Selena's death on Friday, March 31, 1995.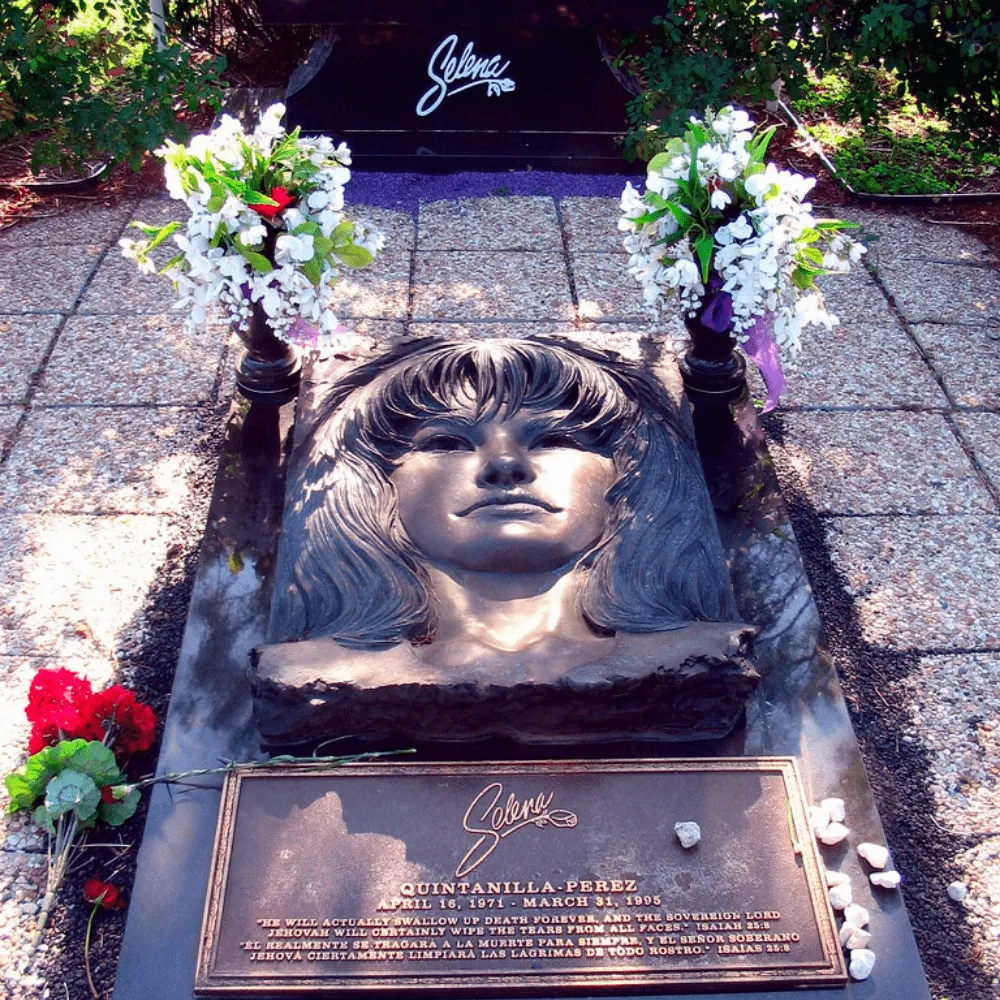 Even today Saldívar maintains her stance that it was an accident. She has stated that she was trying to take her own life, but the mishandling of $200,000 seems a more accurate motive.
Selena's Day
Selena's body rests in Seaside Memorial Park in Corpus Christi, Texas since April 3, 1995. The ceremony was compared to the burial of John F. Kennedy. Later, George W. Bush, declared April 16, date of birth of the queen as Selena Day. It all happened a year after she received the key to the city.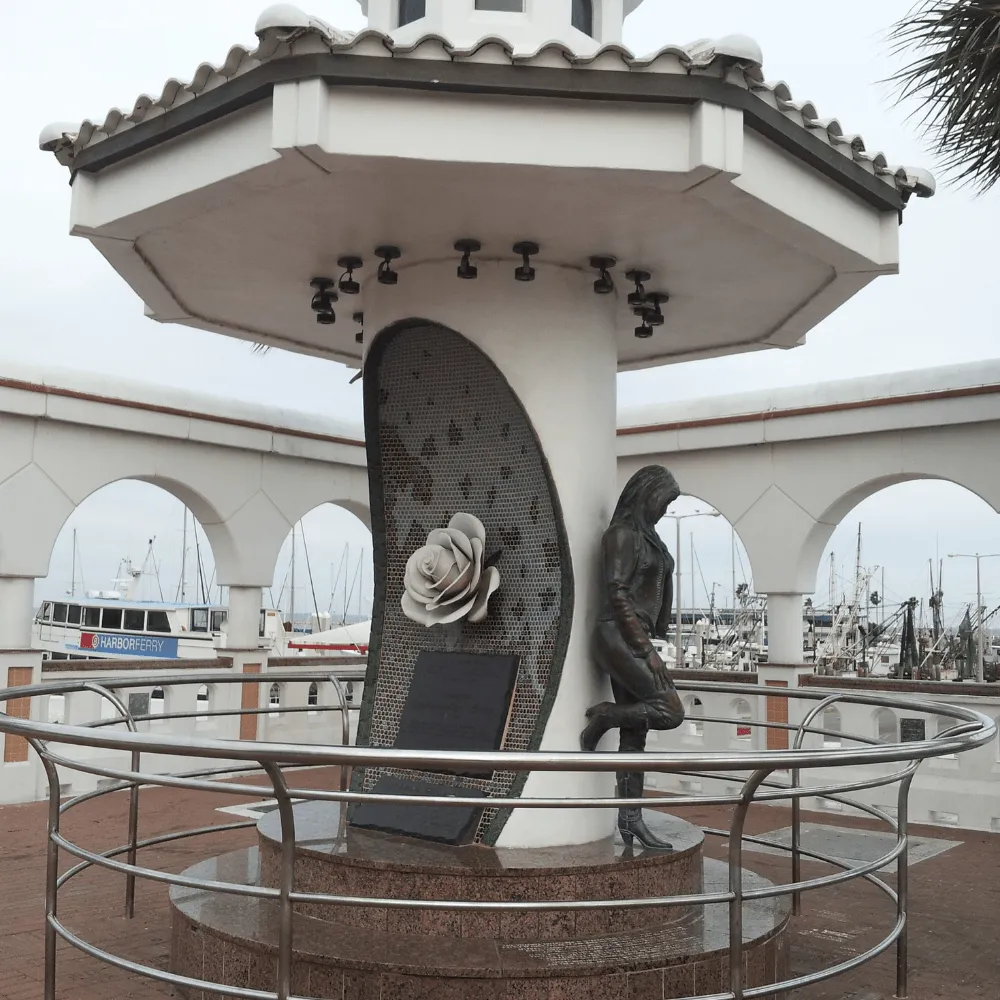 In 1997, between Peoples Street T-Head and Shoreline Boulevard, the Selena Boardwalk was inaugurated.
Chris Perez After Selena
Chris Perez described the loss of his wife as a nightmare. He signed away the rights to Selena's estate. It took him years to recover. Then he founded the group The Chris Perez Project. And in 2001 he married Vanessa Villanueva, with whom he has two children.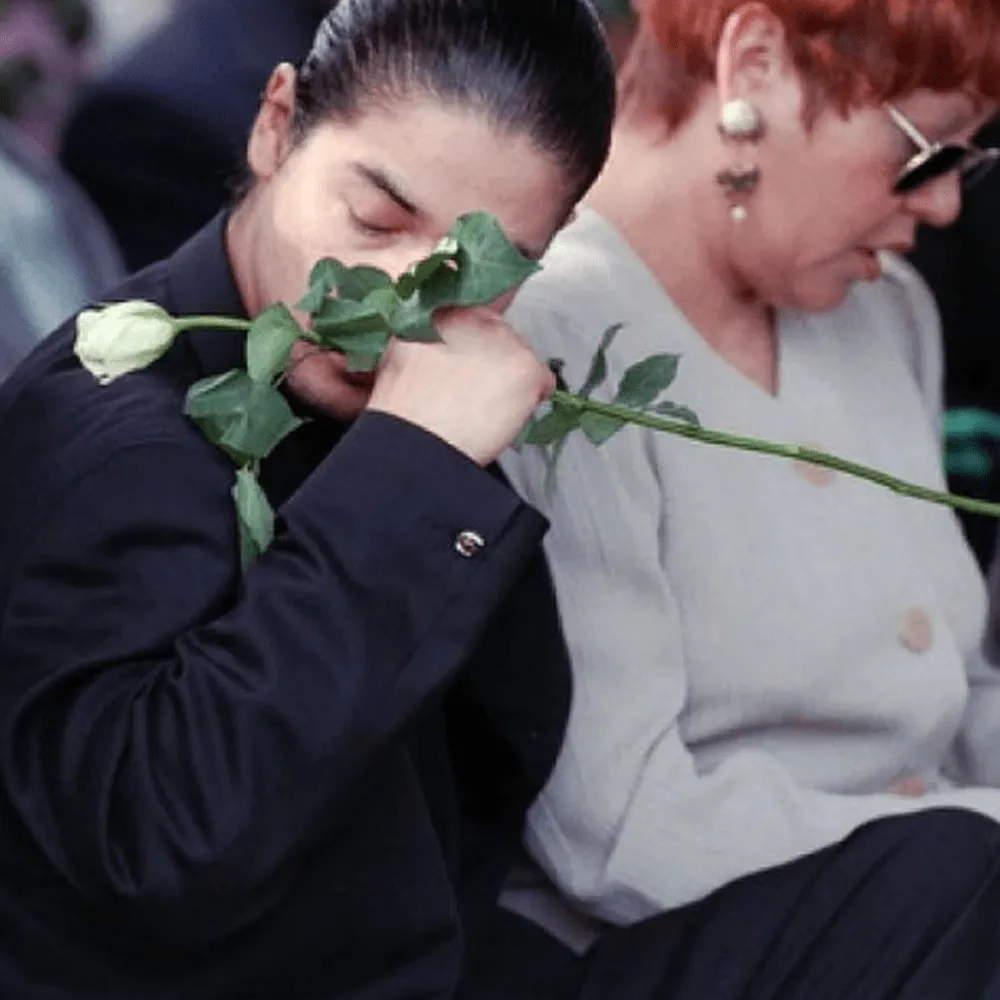 In 2012 he published a book with his memoirs titled 'To Selena With Love' ("A Selena, com amor"). Differences with the Quintanillas eventually returned, but he remains true to his taciturn style.
Everyone Wants to Be Like Her
One of Selena's famous quotes is "the impossible is always possible," however, there are exceptions. The essence of a person is a combination of factors, in her case, warmth, talent, beauty, attitude and unique respect. While we don't have a replica of that whole, physically some stand out. Demi Lovato, Becky G, America Ferrera and Kim Kardashian all gave it a shot.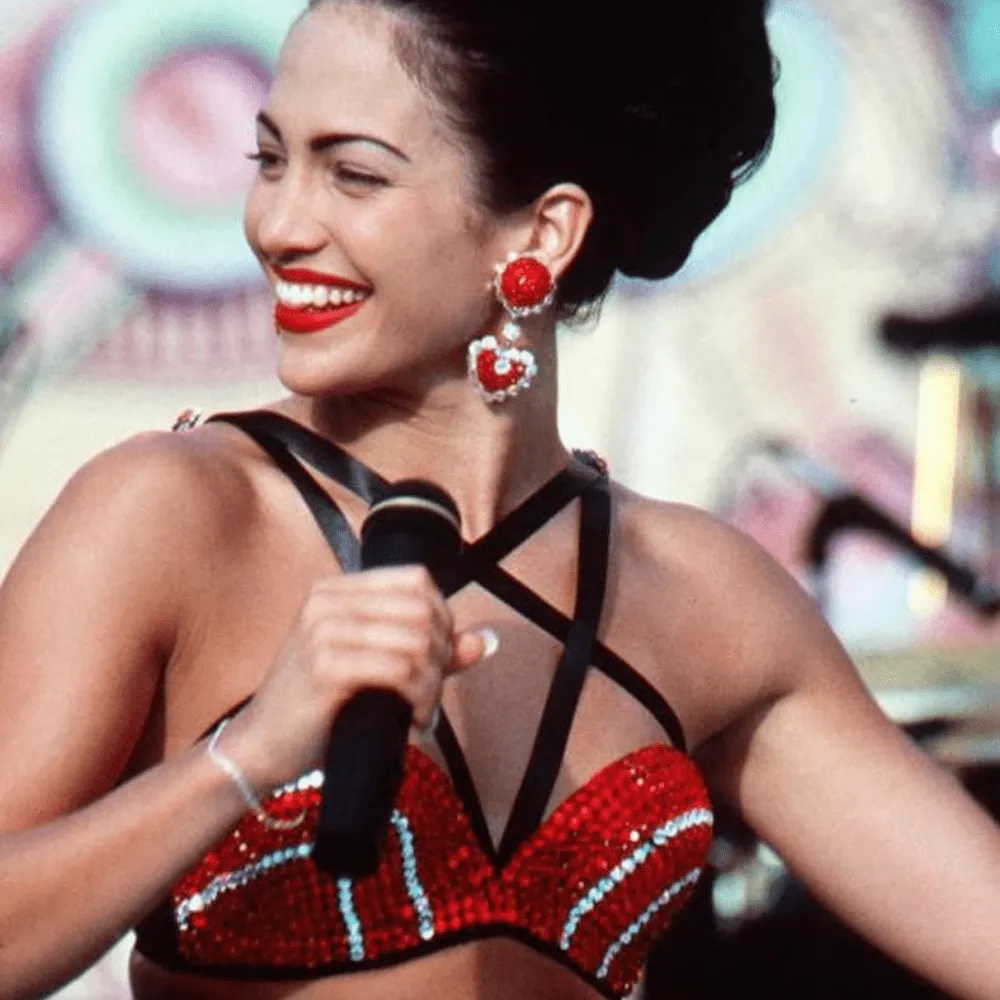 But undoubtedly it's Jennifer Lopez who takes the crown. Not for nothing did the movie Selena make her famous.
Selena's Hobbies
After the departure of the Mexican Madonna, the recording studio where Dreaming of you was born was restored to become the "Selena Museum". It is located in Corpus Christi and receives thousands of fans. The place exhibits her outfits, awards, records, car and even hobbies, such as her luxurious collection with 500 Fabergé eggs.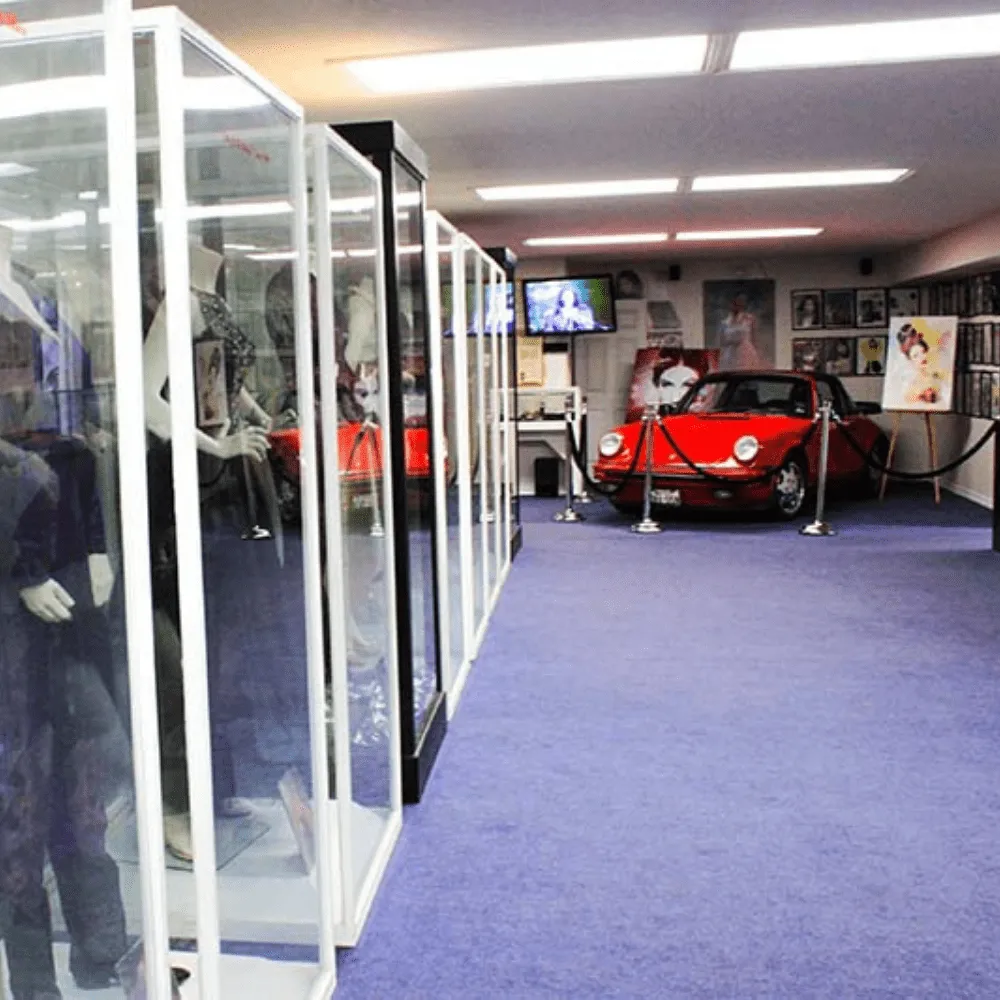 Another of her hobbies was sharing time with her five dogs and her python snake. This eccentricity you didn't see coming, did you?
It Has Its Official Wax Replica
Hollywood's Madame Tussauds Museum unveiled the wax figure created in honor of the diva on August 30, 2016. Only 300 people were invited to the event in which A.B, Suzette, Abraham Quintanilla and Chris Perez, took the top spots.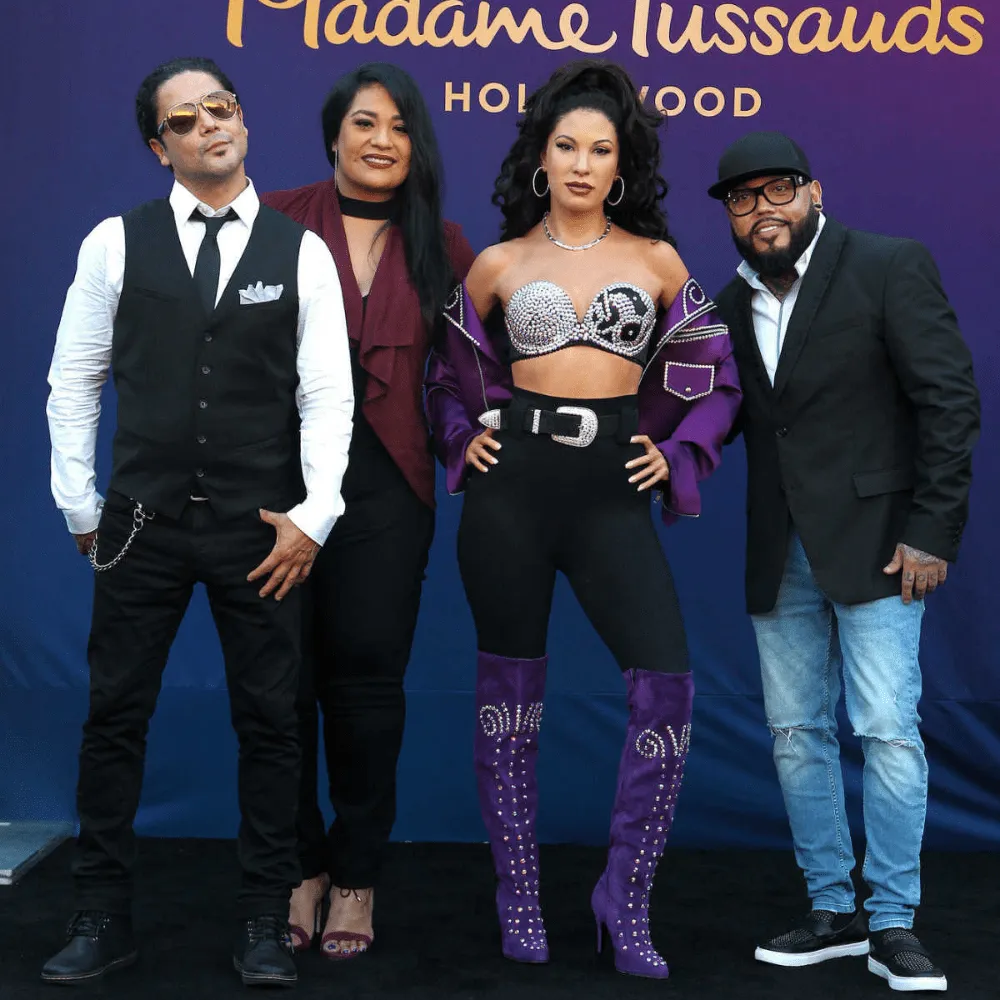 For the design was used as reference the outfit that the singer wore during the presentation of the album Selena Live!. The kinship with the singer blew the minds of family and fans alike.
His Life on Film and Streaming
Every adaptation about Selena's life takes us through intimate and personal spaces. In 1997 Jennifer Lopez brought the Tex-Mex queen to life under the direction of Gregory Navas with the supervision of Abraham Quintanilla. In 2018 Telemundo did the same with the seriesEl secreto de Selena.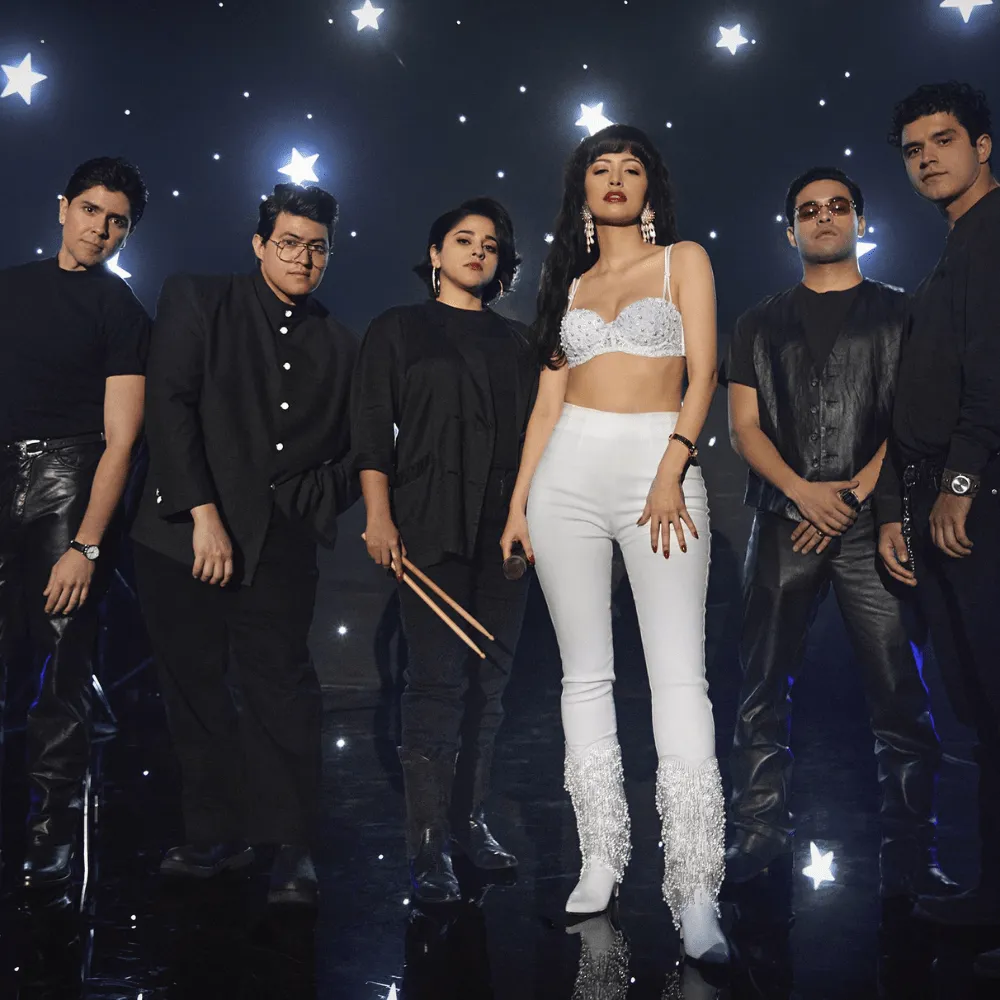 The series generated controversy among the Quintanillas. Finally, in 2020 Netflix released Selena: la serie a production where the family vision returns, although it excludes the widower's.
A Serial Guinness Record
For the premiere of Selena: the series a call was made to all fans around the world to participate in the #TodosComoLaFlor challenge. The call was to lip sync to the iconic song "Como la Flor" and share the clip on Tik Tok.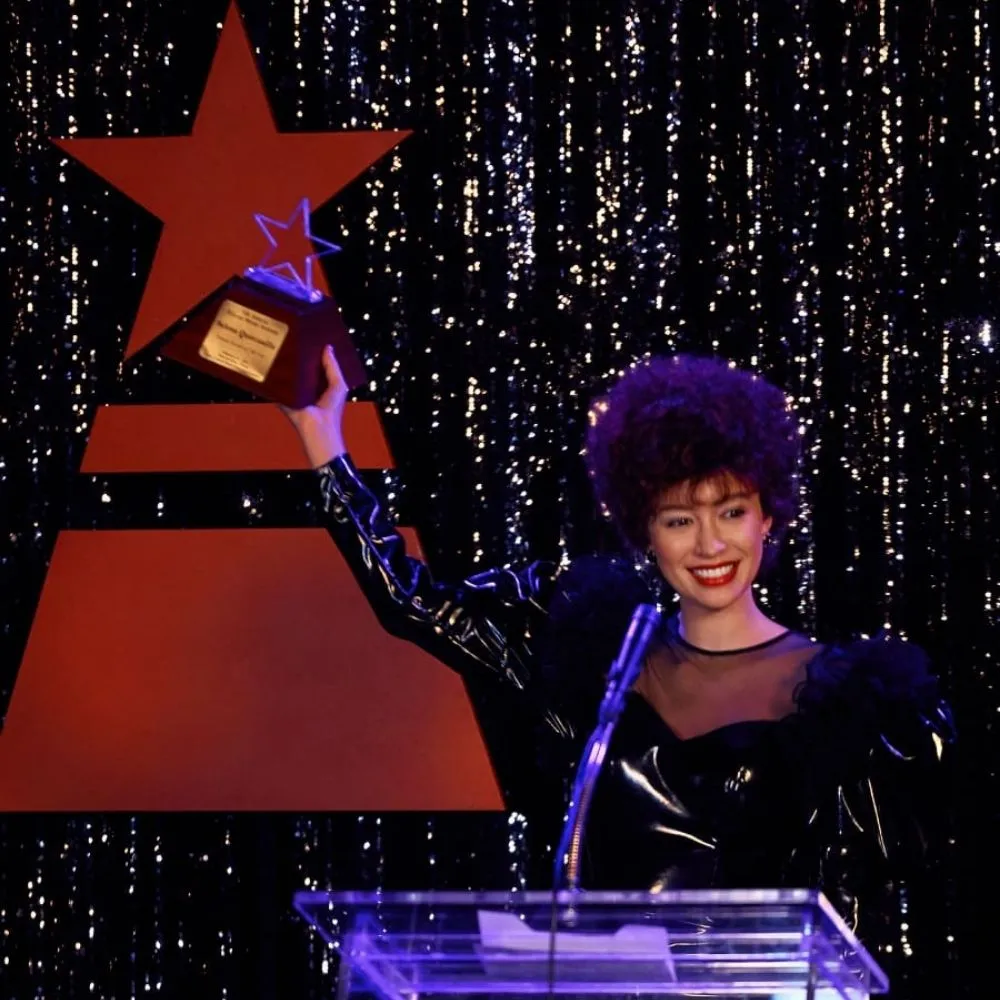 TVyNovelas reported that a Guinness record was broken with the massive response in which 20 radio stations also participated. The first part of the Netflix series arrived on the platform with great success. In fact, the good reception among netizens led to the second season of the series being confirmed.
Spirit of Hope Award
In 1995 the Billboard Latin Music Awards presented him with the "Spirit of Hope" award. However, Selena's greatest award was the fertilizer in the path of women in Tex-Mex. Also, with her trajectory, she is a source of inspiration for Latin women, making her a female icon.

Selena empowered the Mexican community in the United States. She became an example that proves that with tenacity, talent and audacity it is possible to achieve your dreams.
Recognition on the Hollywood Walk of Fame
"Selena represented all of us Mexican-Americans. She was the example that with hard work and effort you can achieve success. She herself said that the impossible is possible. Her goal was never to live forever, but to create something that will last," said Suzette Quintanilla at the event where Selena's star of fame was unveiled.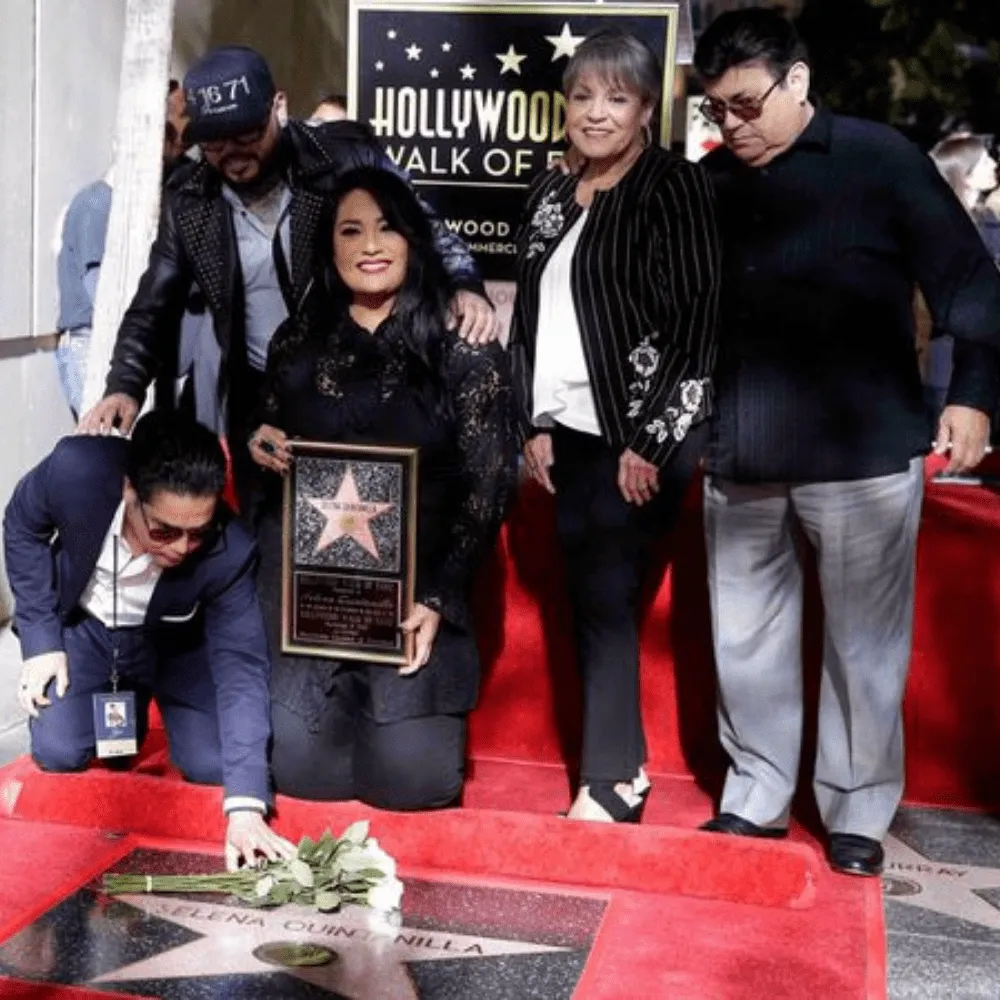 Other stars such as Eva Longoria, who affirmed that the star is a representation for the Latino community, were also there.
Influence Among Drag Queens
It is well known that Drag Queens are the masters of disguise. The transformation is total, not only physical. The process includes gestures, tastes, styles and perceptions. Likewise, the respect and impact of the icon to imitate are attractive points when choosing a character and Selena is one of the favorites.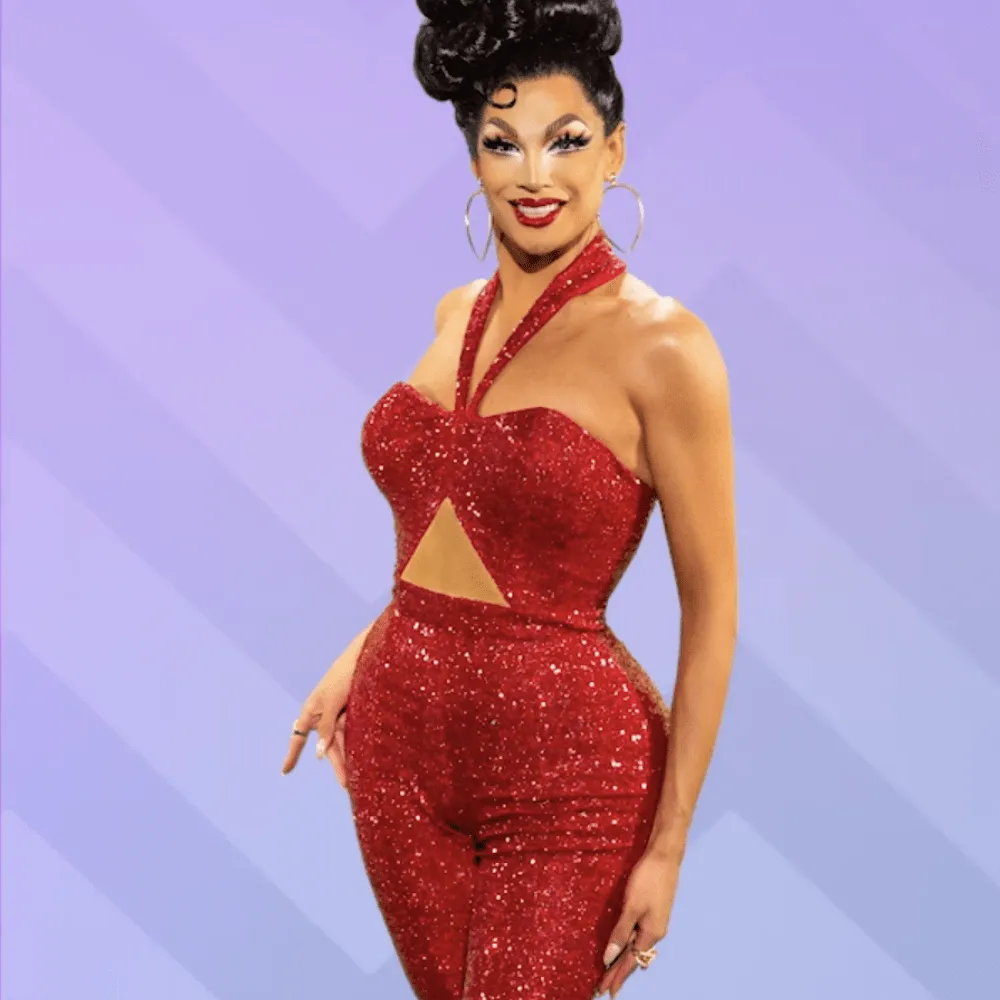 Reality shows like "La Drag Queen Soy Yo" and "RuPaul 's Drag Race" have honored the singer. Just look at this photo of Valentina, queen or not?
Youth Awards
In 2020 Danna Paola, Natti Natasha, Ally Brooke and Greicy paid tribute to Selena by performing a medley of songs including "Como la flor", "Fotos y recuerdos", "La Carcacha", "Techno cumbia", "Baila esta cumbia" and "Amor prohibido".

The singers wore outfits that emulated Selena's iconic outfits, this time in white. All four left their hearts on stage. The audience praised the performance. The congratulations on networks were apotheosic.
Grammys Disappointment
Selena's name has not gone unheard over the years. During her lifetime, the singer only received one award in 1994 from the National Latin Academy of Recording Arts and Sciences in the United States. This 2021, the Grammy Awards announced a well-deserved tribute to present the Lifetime Achievement Award.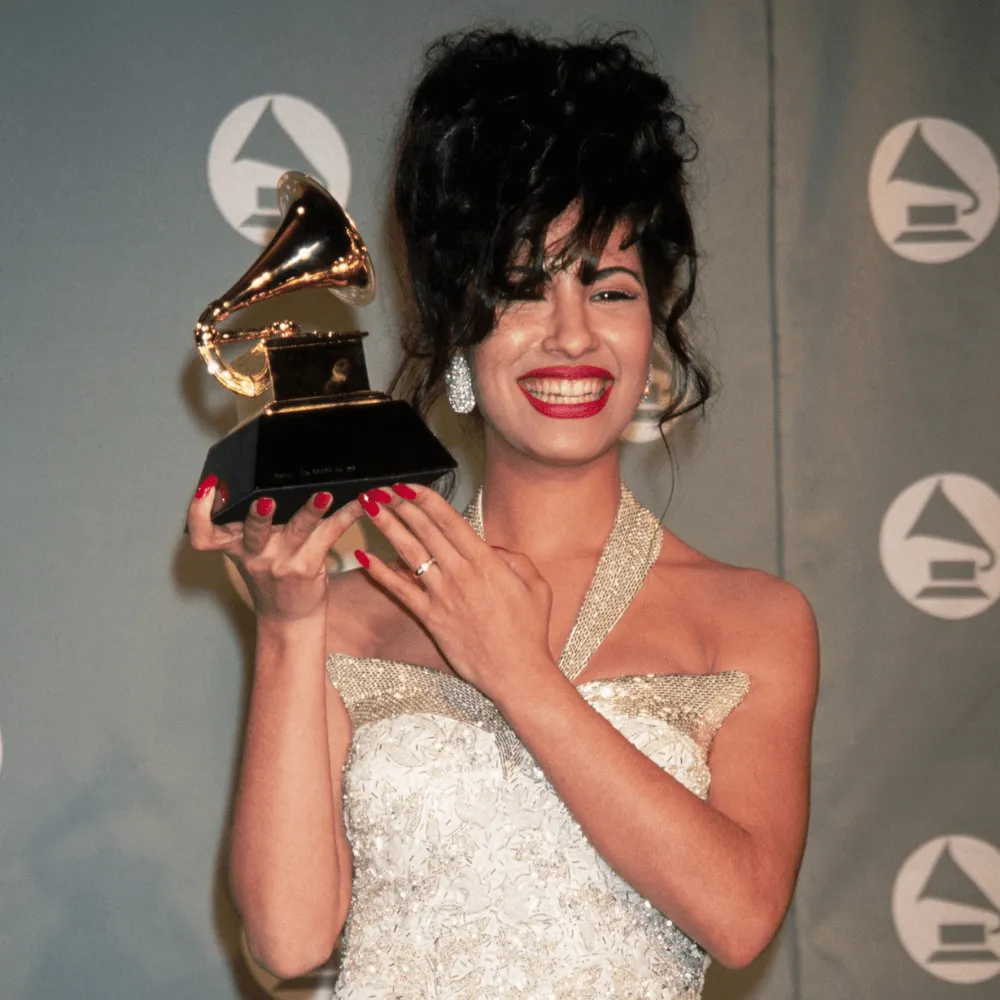 After 26 years of his departure, the result was a 2-second photo on stage that disappointed many.
Ah-Ah-Ay, How It Hurts
Selena was a trendsetter and became a legend. A sweet and strong voice that sang with feeling. She created a multicultural bridge and with impetus she faced adversity. She was queen in several areas. A standard bearer who led women in Tejano music.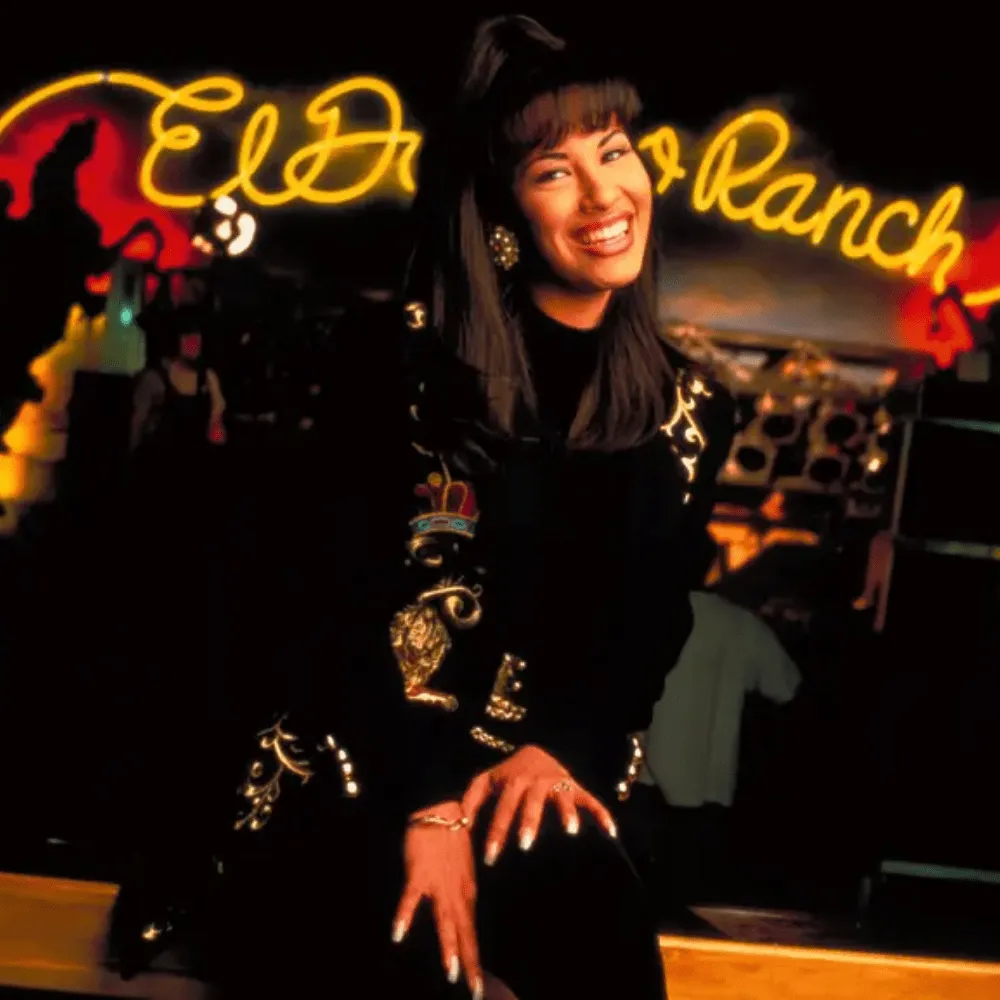 Selena's legacy continues to live on, crossing borders and generations. More than a Mexican, or American representative, she was a staunch fighter here and there. This is why her departure hurt so much.
Celebrities and their families may want to trust each other deep down, but these family feuds prove that its' not always possible…
Angelina Jolie vs. Jon Voight
Angelina Jolie grew up in her father's very busy shadow, while her mother was always by her side. But the feud peaked when his infidelity caused her mom to move them out to New York. Slowly, they have pieced their relationship back together, and he's picking up his fatherly slack as a grandfather.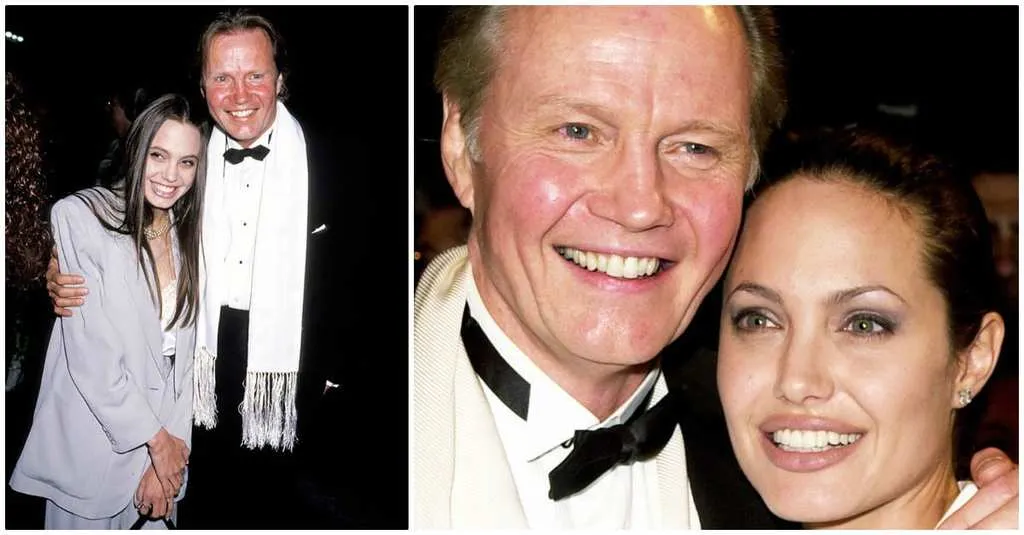 Jennifer Aniston vs. Nancy Dow
Jennifer Aniston's mom, Nancy Dow, is a classic example of unintentional parenting mistakes. Although today Jennifer is old enough to understand some of the difficulties her mom faced herself, it wasn't so easy as a kid. Jennifer felt scarred by some of her mom's harsh criticisms and simply bearing witness to her emotional struggles. But as time went on, her mother grew old, and she became able to totally support herself, she began to recognize that Nancy was always trying her best.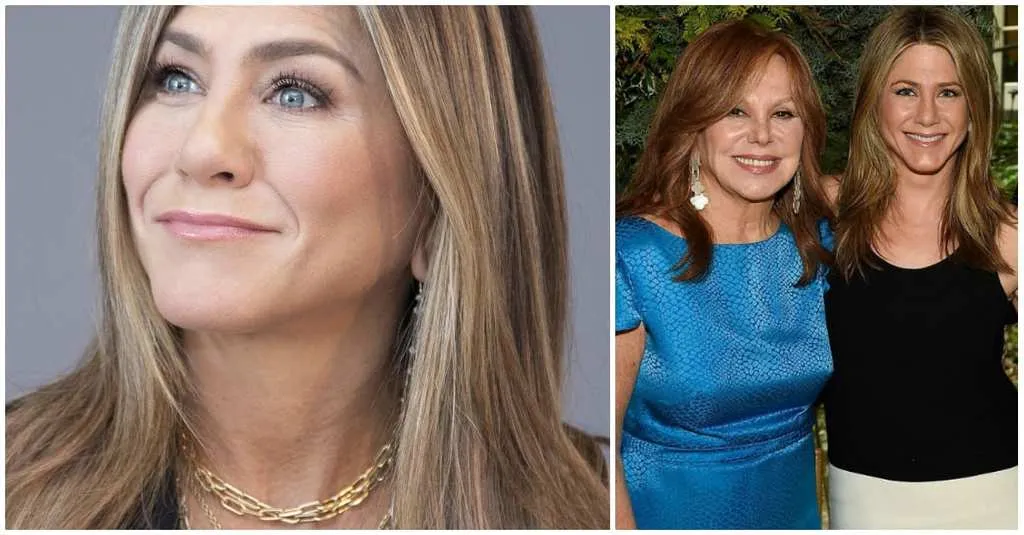 Meghan Markle vs. The Markles
Is anyone in the Markle family safe from bitter feelings? When Meghan's father famously ditched her wedding, despite being invited to attend and even walk her down the aisle, an outcry of injustice arose among the people. What caused it? Who is to blame? That's when Meghan's half-sister, mother, and husband Prince Harry all seemed to have an opinion. So far, nothing has seemed to sufficiently explain the hard feelings – however, don't give up hope yet. Samantha Markle has hinted at a future tell-all.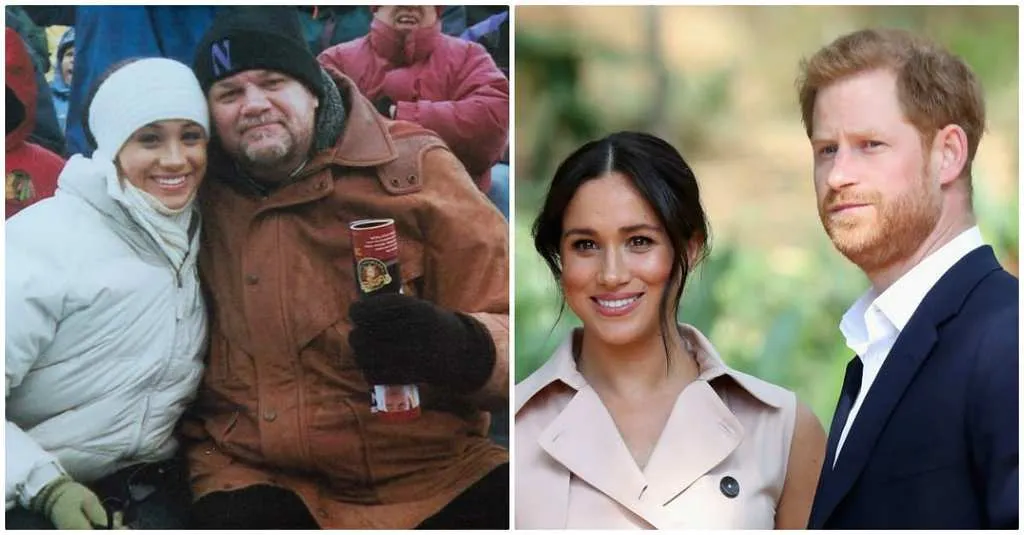 The Kardashians vs. Caitlyn Jenner
As anyone could see on the televised lives of the Kardashians in Keeping Up With The Kardashians, the family had their fair share of feeling unfairly treated by Caitlyn Jenner and vice versa. After Kris divorced Caitlyn and the Kardashian patriarch, Robert, passed away, Caitlyn publicly spoke out against Robert's professional relationship with his famous defendant O.J. Simpson. This caused massive rifts with her and her ex-family members, who already have plenty of drama amongst themselves taking up their precious time.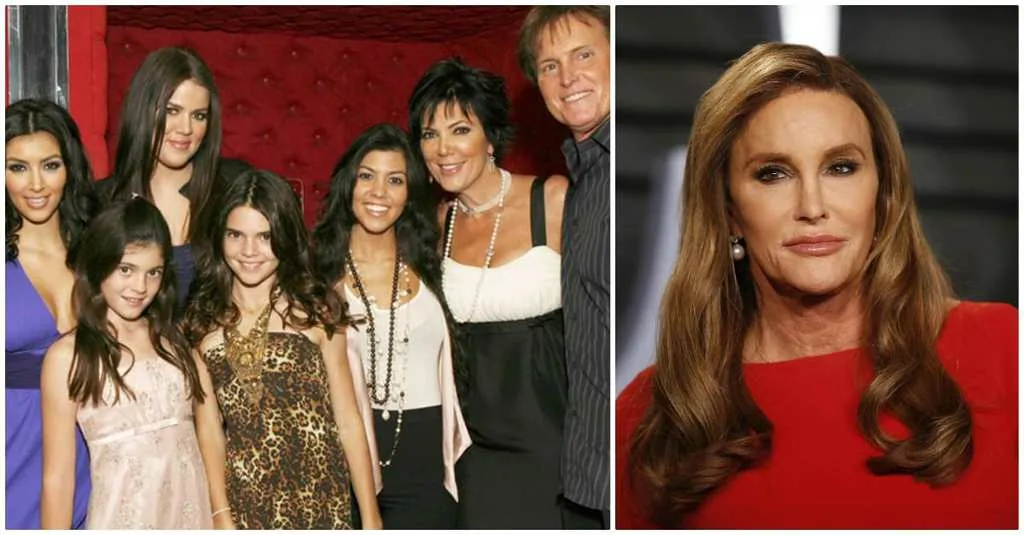 Madonna vs. Her Brother
Named after one of the world's most sacred religious figures and hailed from the '80s on as the Queen of Pop, it would be hard to imagine Madonna without a bit of an ego complex. And it would be hard to imagine her siblings without a struggle in her shadow. But for one brother, Christopher Ciccone, dealing with her was bad enough to write a book about it, title Life With My Sister Madonna, which led to a battle raging between them ever since.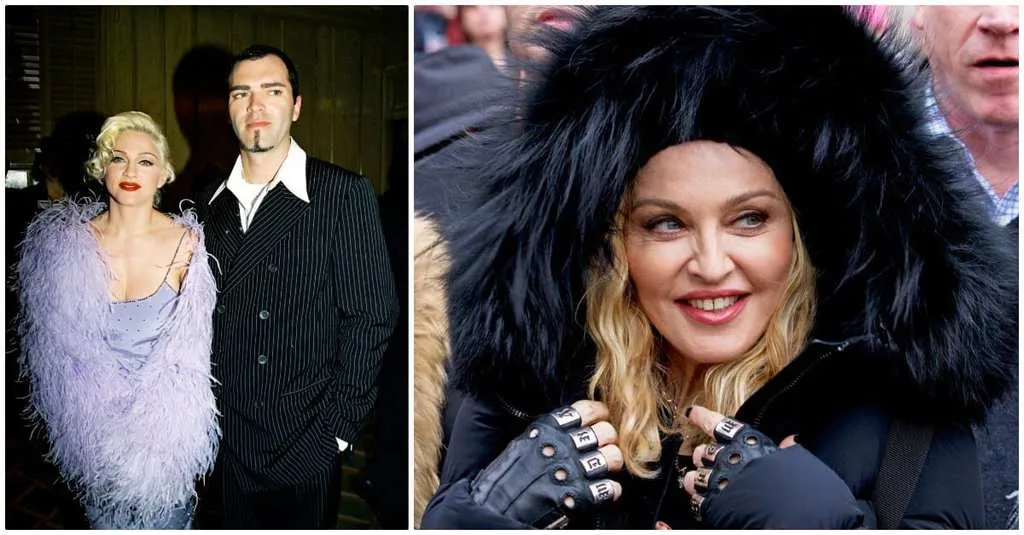 Tom Cruise vs. Katie Holmes
Back in 2012, Katie Holmes was granted sole custody over Suri, her daughter with Tom Cruise. What seemed like a fulfilling relationship was ultimately ruined by Tom's devotion to the religion of Scientology, a subject of widespread skepticism which Katie decided she didn't want Suri growing up around – and apparently, the court judge agreed. For almost six years, Tom has left them in relative peace – but who would believe that he would be able to stay away from his daughter forever? Rumors of another custody battle are on the rise.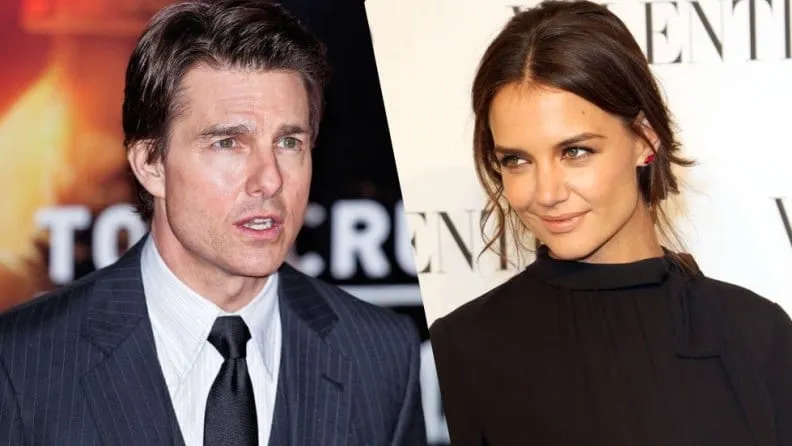 The Roberts Family: Emma & Julia vs. Eric
It's just like an older sibling to take credit away from their younger ones, isn't it? Eric Roberts, a prominent actor 10 years older than his successful sister Julia Roberts, doesn't hide his role in getting Julia into the acting industry. But that isn't what drove the two apart for 14 years. During the height of their success, Eric began behaving inappropriately all the time – so much so that Julia helped his ex-wife win custody over their daughter, the young actress Emma Roberts.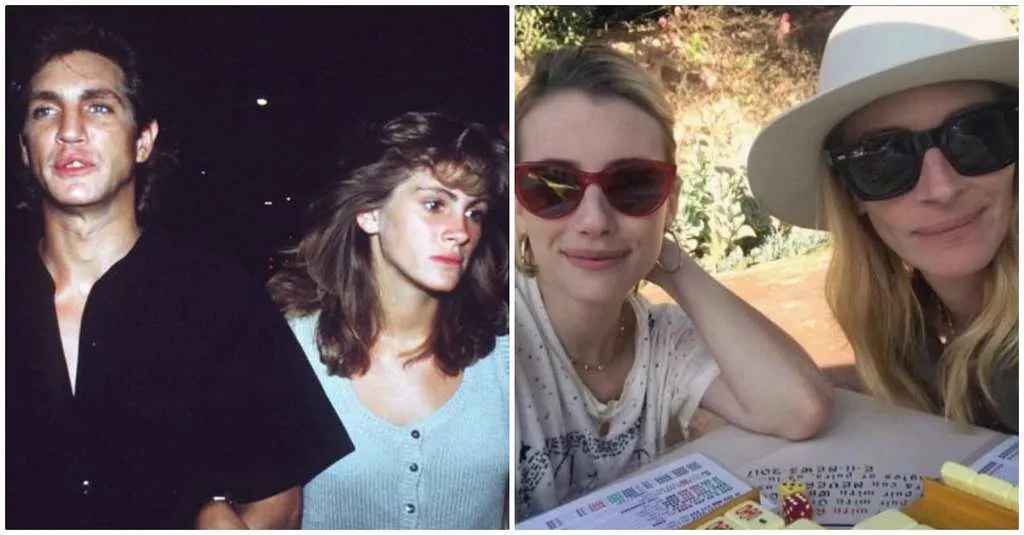 Paul McCartney vs. Heather Mills
Picture this: someone marries a rock star, has some great times, then some really bad times, all followed by divorce. Is anyone surprised? If there was ever really love there, making an expensive request like a £1,000,000 per year budget for "charitable expenditure" and holidays will certainly not show it. While in court against ex-husband Paul McCartney, testaments against Mills' clarity of mind came from many directions, so Sir Paul McCartney walked away with custody over their child.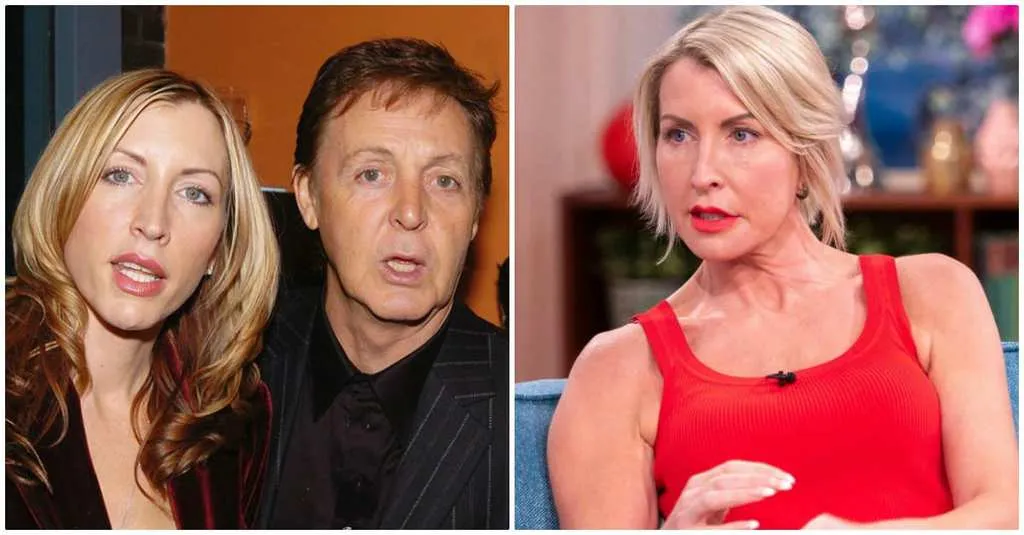 Kate Hudson vs. The Man She Doesn't Call Dad
According to Kate, her father never did act like a father. He's been a rockstar, he's been an actor, and he's even been a father – but not to Kate or her brother Oliver. When their mother got a new partner at a young age and they got a new dad, both of them felt like they were just seeing what a father should really be for the first time. In retaliation, Bill Hudson has also publically "disowned" them as his children.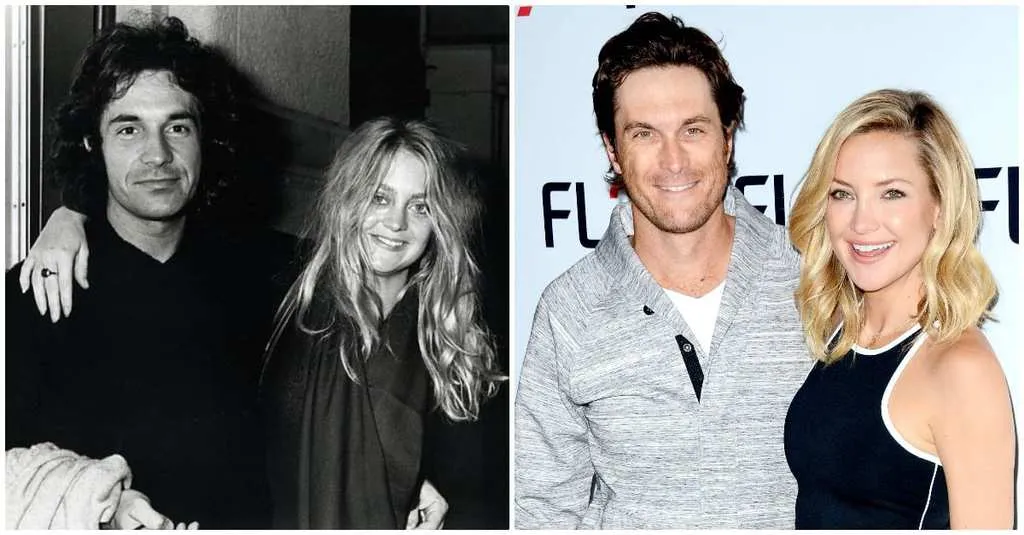 Beyonce & Solange Knowles vs. Jay Z
When Beyonce married Jay-Z, she hoped he would be a different type of man than her dad – someone who cheated on her mom and who she felt exploited her talents, and eventually fired as manager. But it wasn't too long before she wondered if the two were more alike than they were different. Jay-Z was quick to fight for his love and make amends, but her sister Solange wasn't so ready to let go – leading her to physically assault him in an elevator.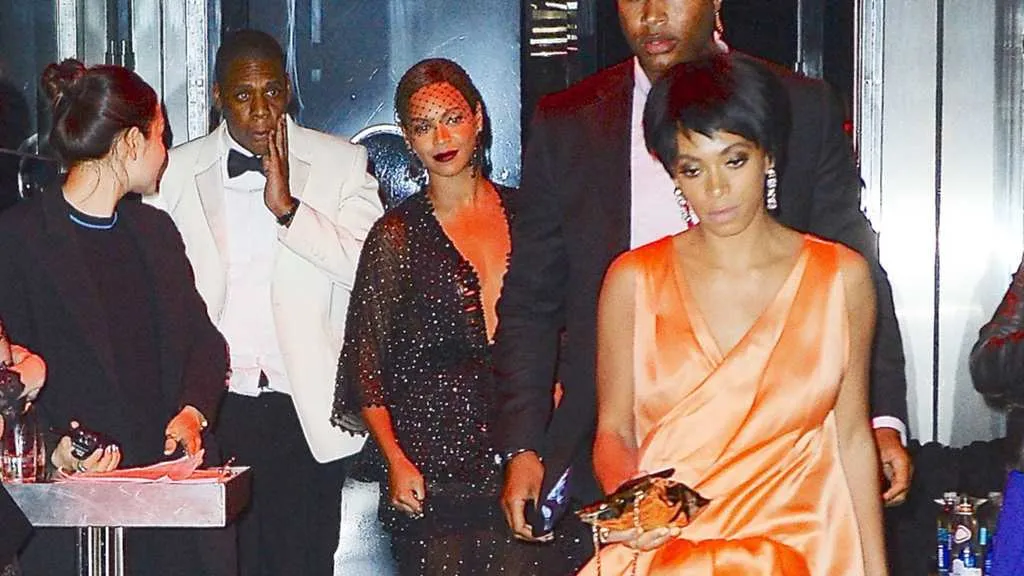 Tori vs. Candi Spelling
Aaron Spelling, infamous for his television productions of classic dramas of family and love, also lived with plenty of drama in his own home. His marriage to Candi Spelling lasted the better part of their lives, but according to his daughter – famed actress Tori Spelling, who was basically born into stardom – Candi is a "shopaholic" whose credit card should be kept on a leash. She and her mom didn't always see eye to eye, but since his passing they've found a way to reunite.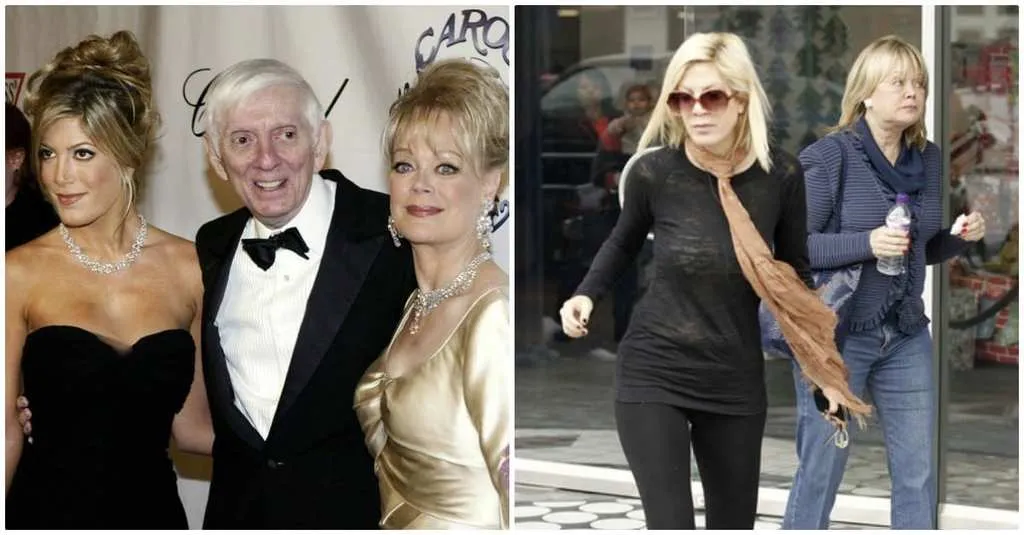 Lindsay Lohan vs. Her Dad
Lindsay sang about her fatherly pain out in a song called "Confessions of a Broken Heart" – five whole years before he alienated her for good by recording a phone call of theirs and selling it to the tabloids for money. There isn't much redemption after that, but Lindsay insists it was already too late for the last straw, telling TMZ, "[He] doesn't know what it means to be a father. He doesn't want to be a dad." At least they have one thing in common: jail time.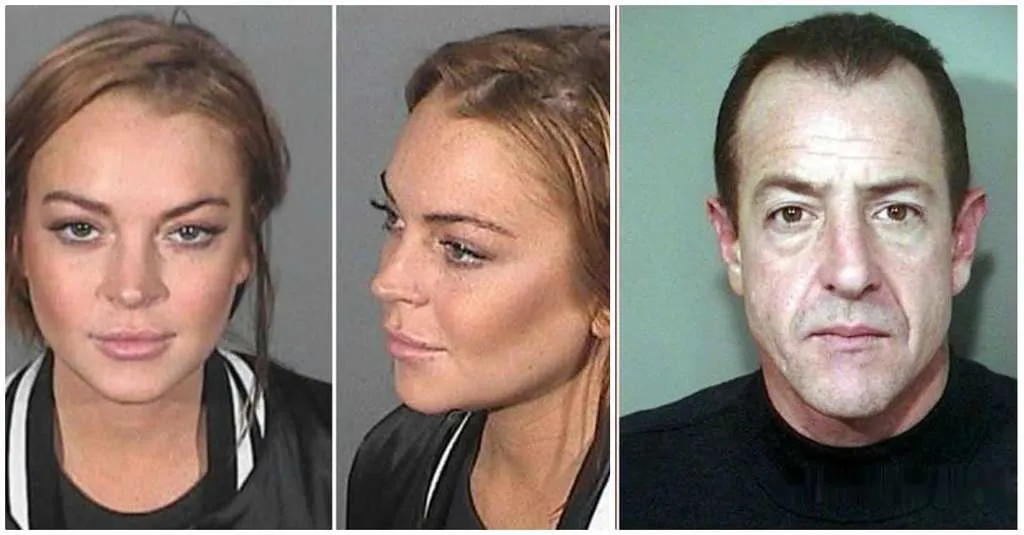 Adele vs. Her Dad
Adele's disdain for her father became nothing short of common knowledge following her monumental Grammy wins in 2017. As she made thanks onstage, she told her manager; "We've been together for 10 years, and I love you like you're my dad…[but] I don't love my dad, that's the thing. That doesn't mean a lot. I love you like I would love my dad." Since then, he's admitted – and regretted – that he left her as a child when she most needed him due to personal problems.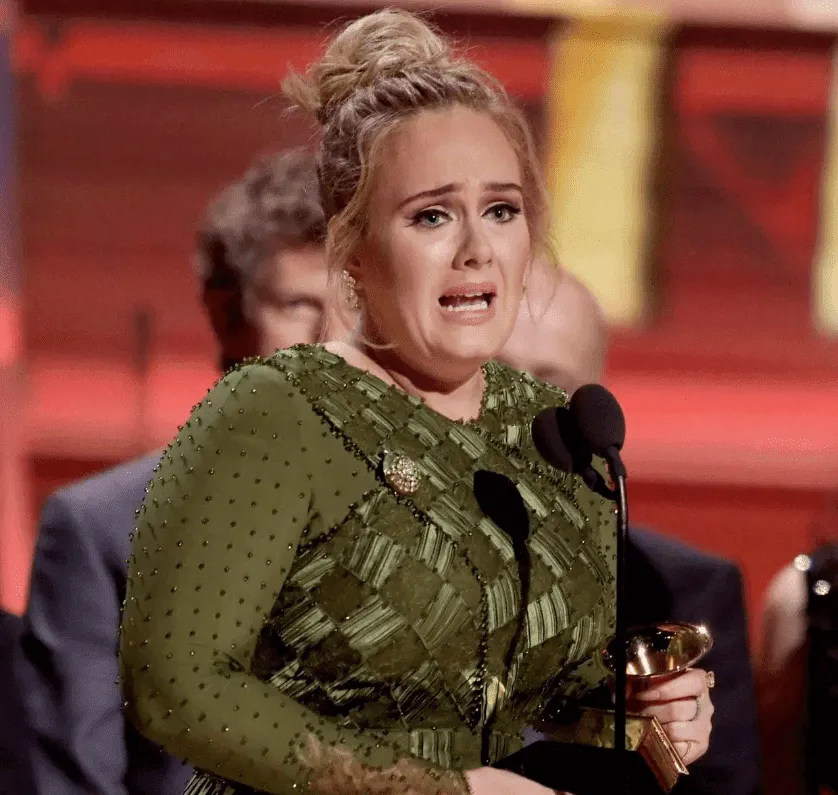 Meg Ryan vs. Her Mother
Susan Jordan has had a lot to say about the romances of her legendary daughter, actress Meg Ryan. Her public criticisms of Meg's engagement to long-time ex-husband Dennis Quaid got her removed from the invite list to the wedding, and communication between them was reduced to almost nothing – if that's what she was saying in public, imagine what else she was saying! Years later, when the question of faithfulness in the marriage came up, Susan returned to the tabloids instead of to her daughter.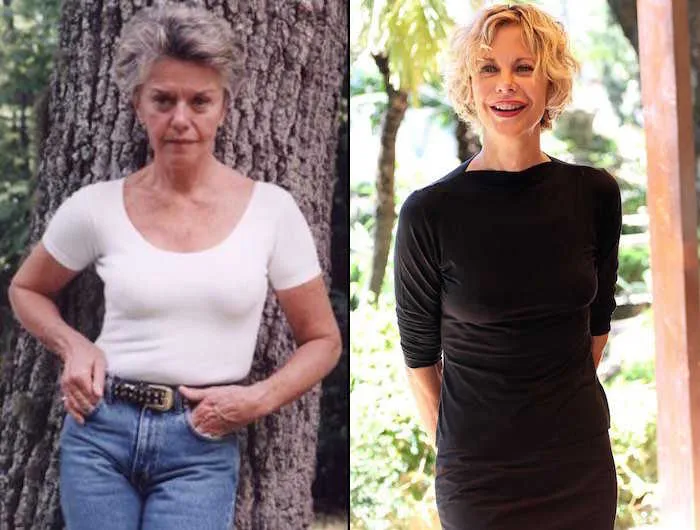 Macaulay Culkin vs. His Father
Growing up is hard. Growing up in the spotlight with everyone watching is a curse. And not having supportive parents all the while is a total disaster. Poor Macaulay Culkin watched his father mistreat his mother in many ways, and neglect him too. After their custody battle, he decided to legally emancipate from both of them entirely – at just 16 years old. He was tired of their mismanagement, but he still took care of his mom and siblings, however alienating his father completely.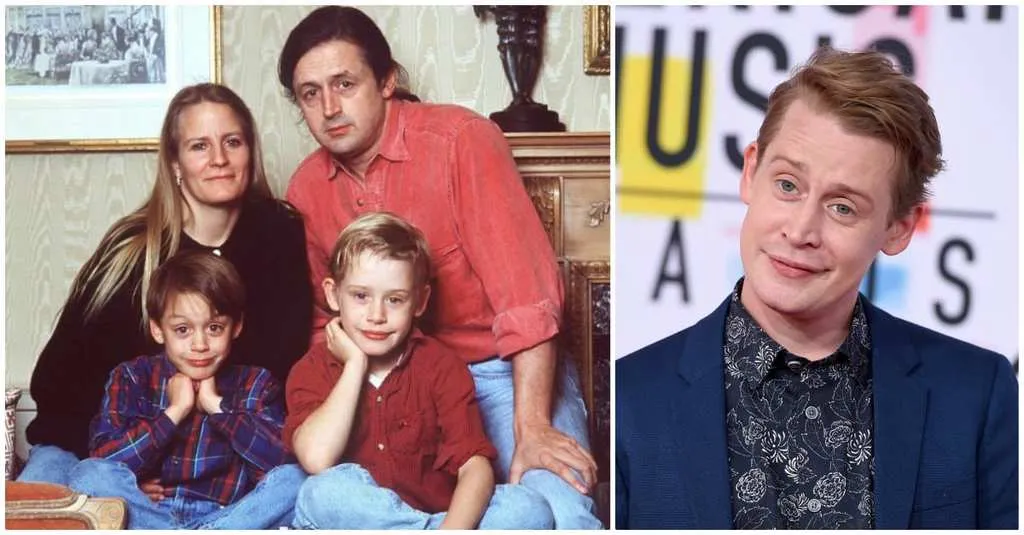 Courtney Love vs. Kurt Cobain's Daughter, Frances Bean
Emancipation seems to run in this family. Although the late Nirvana frontman Kurt Cobain is more often remembered as the troubled one, his partner Courtney Love had a long and troubled past of her own. From being moved across the world with her mother to living under the roof of several different guardians and foster care, she was legally emancipated at 16. Her daughter would later follow the same path, emancipating from Courtney at 17. But today, they have entered an "era of balance" and cultivated love, according to Frances.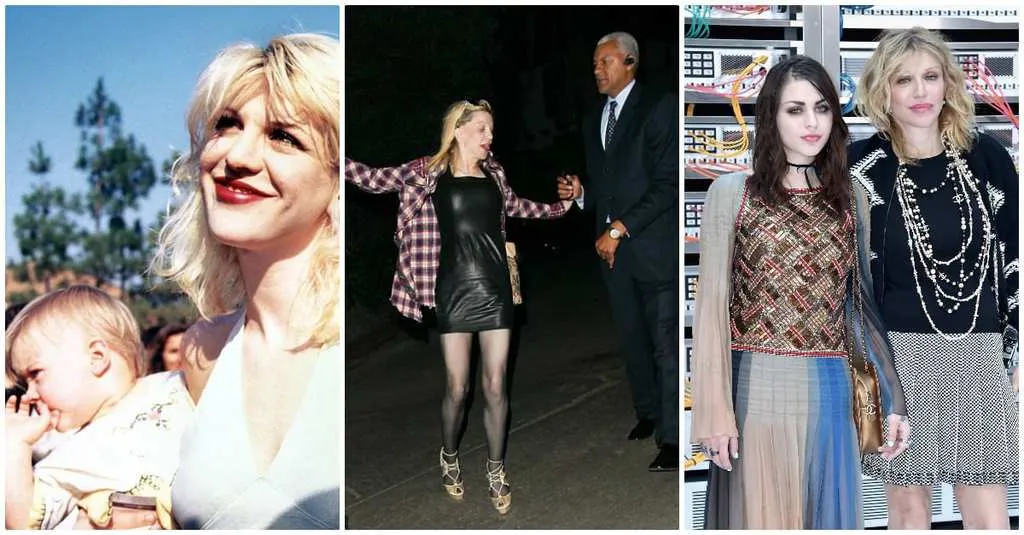 Eminem's vs. His Mother
Eminem has built much of his career on his rough upbringing – and with a single mom, she was more or less the single cause. Deborah Mathers-Briggs raised Eminem (born Marshall Mathers) in a trailer park, but she wasn't around to do much of the raising…physically or mentally. Eminem's music reflects how many problems those times caused for him, referencing both his and her problems. Since her behavior was irreversibly unforgivable, she figured she might as well profit from his hatred with a lawsuit for $10 million.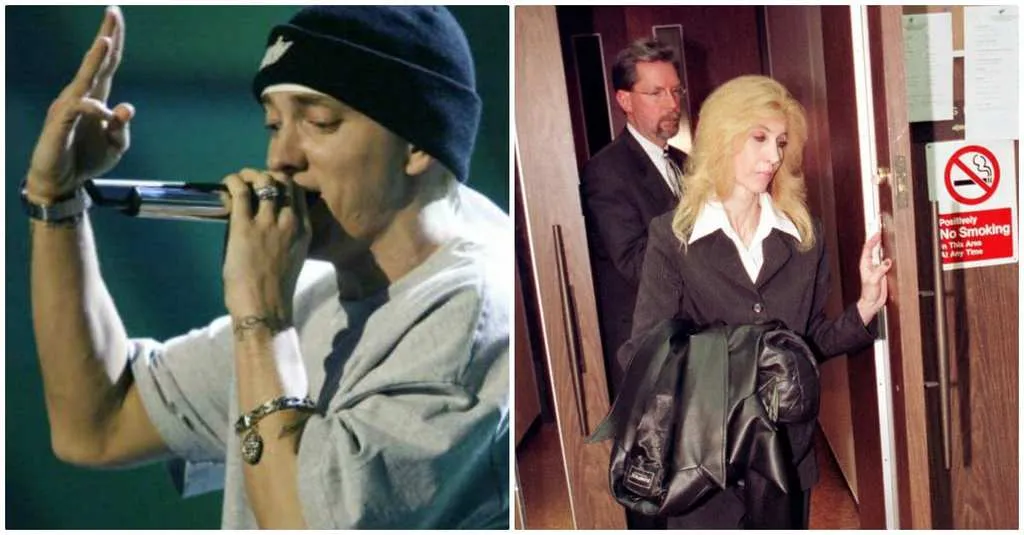 Drew Barrymore vs. Her Parents
Drew Barrymore became a child star at 8 years old, watched her parents divorce at 9, and legally emancipated herself with her mother's support when she was just 14. Sound a little crazy? Well, her father's father ran out on him as a child, and then he did the same thing to Drew. After no relationship with her dad and a problematic relationship with her mother, she knew she would do better on her own. Today she's proud to say she got all her problems out early.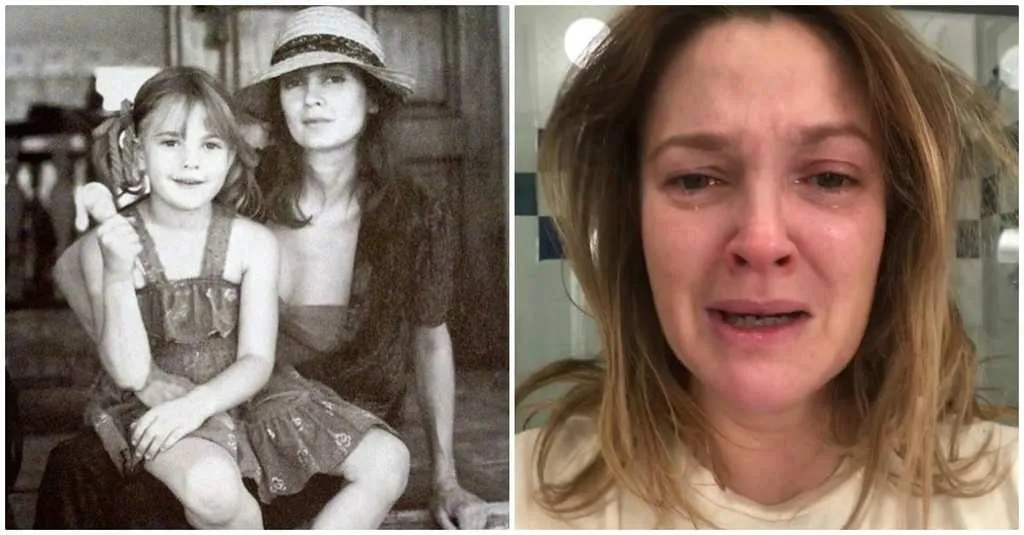 Hulk Hogan vs. Linda Hogan
Hulk Hogan's family has never enjoyed easy relationships, which no doubt got them on reality television. In the last few years, his ex-wife Linda and daughter Brooke have fought over many things, including but not limited to: Linda's younger-than-Brooke boyfriend, publicly back-stabbing criticisms, and shared secrets. Brooke explains that with a decent parent like her dad to compare with her mom, she can't speak to her mom anymore, insisting that she "…kind of threw me in front of the bus in front of the whole world. Who does that to their kid?"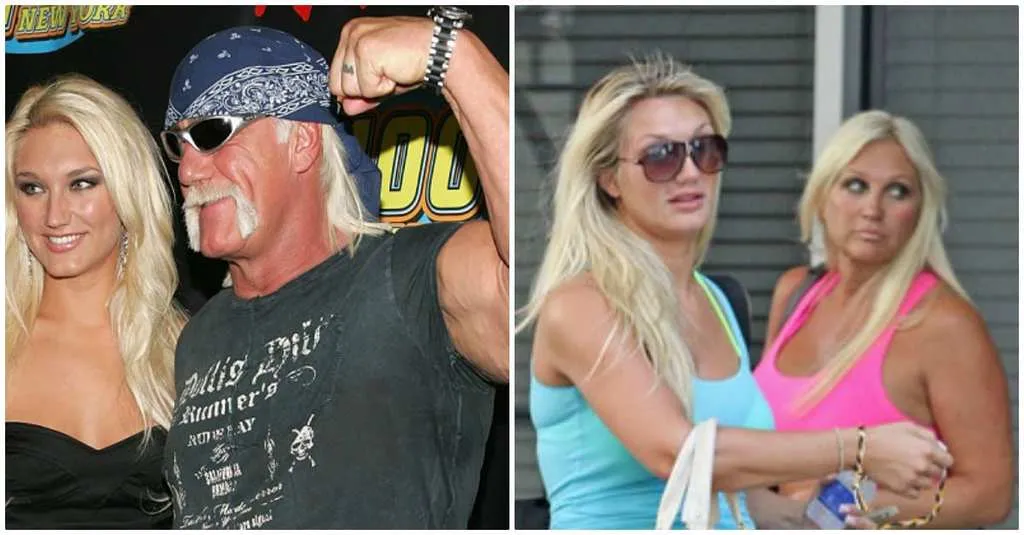 The Jackson Family
Feelings were strained between the Jacksons for most of their lives. But as the saying goes, things can always get worse. After Michael Jackson's will included only his mother and three children and left out all of his siblings, they were left with some questions. Unfortunately, those questions will probably never have answers – but sources say it didn't quite come as a surprise to the family members, who are now making individual efforts to be closer to the children…to the money-hungry suspicions of everyone else.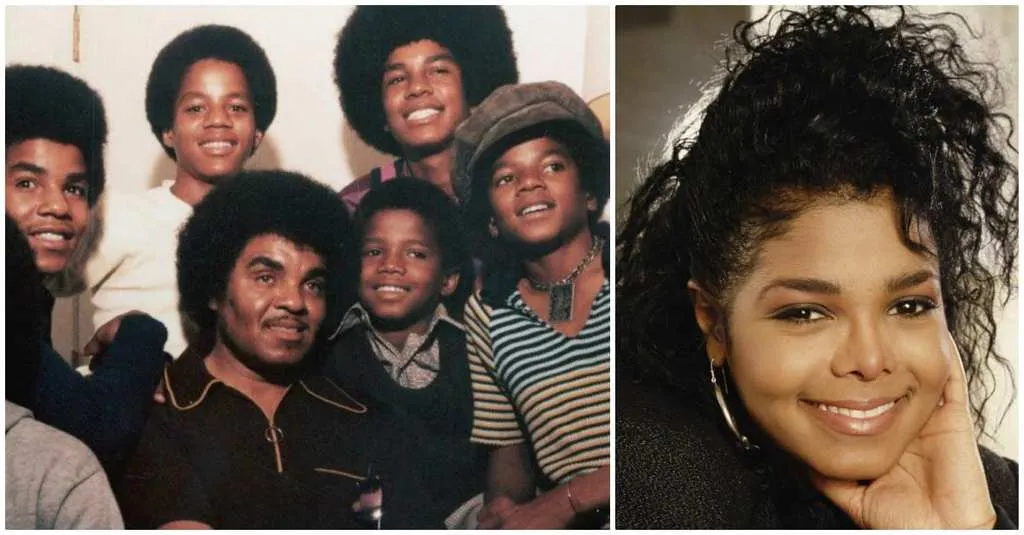 Liv Tyler vs. Steven Tyler
When it comes to rock star dads, they just aren't often known for winning any "dad of the year" awards. And admittedly, it is hard to juggle a huge artistic career in the spotlight with fatherhood – but more often than not, the problems stem from the exhausting and existential side effects of a life of fame. Liv Tyler didn't even meet famous father Steven Tyler until she was 8 years old. Today, she has a kid of her own, and just wishes Steven was around more.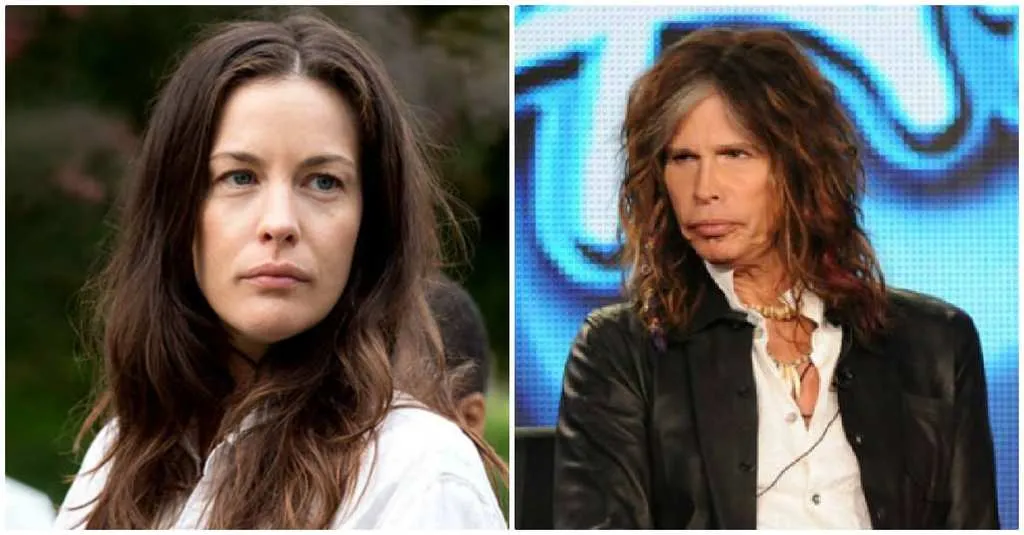 Pamela Anderson vs. Tommy Lee
Maybe one of the most doomed marriages in Hollywood history, Motley Crue drummer Tommy Lee and Baywatch star Pamela Anderson married each other after just three days on the beach. And within just three years of marriage, they had two children and two divorce threats before finally divorcing for real after Tommy actually assaulted Pam. With evidence of his violent behavior, one would think full custody would easily go to Pam – but her parenting abilities also seemed to raise suspicion. To this day, they share custody over the kids.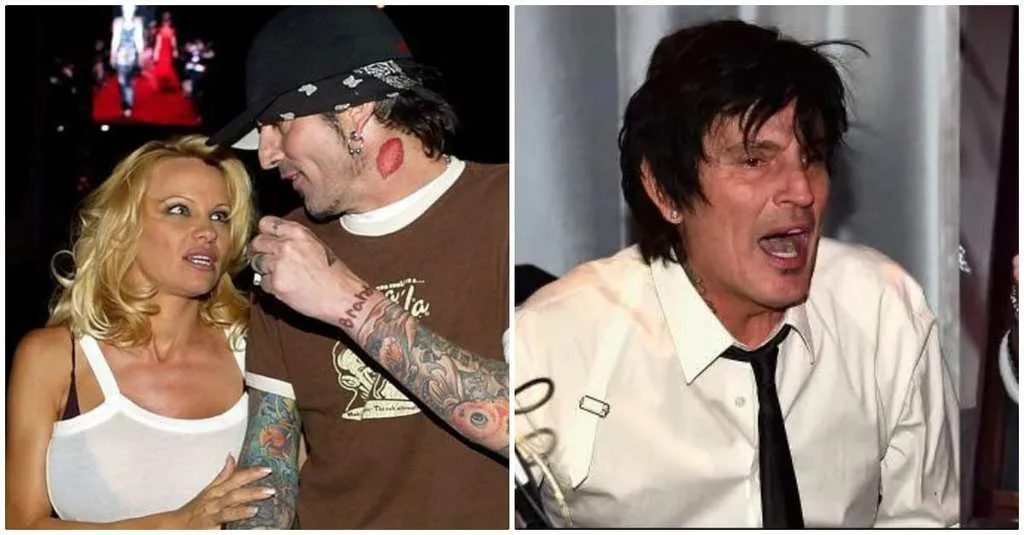 Rihanna vs. Her Father
From disapproval over her stardom and personality to outright betrayal, Rihanna's dad hasn't given her much reason to stay in touch. But beyond the differences in opinion or taste, her dad has directly profited by using her fame against her. How? He went to the tabloids and ousted rumors about her, taking the check from them without a phone call to his own daughter before or after. She told Vogue, "He never called to find out how I was doing, if I was alive, nothing."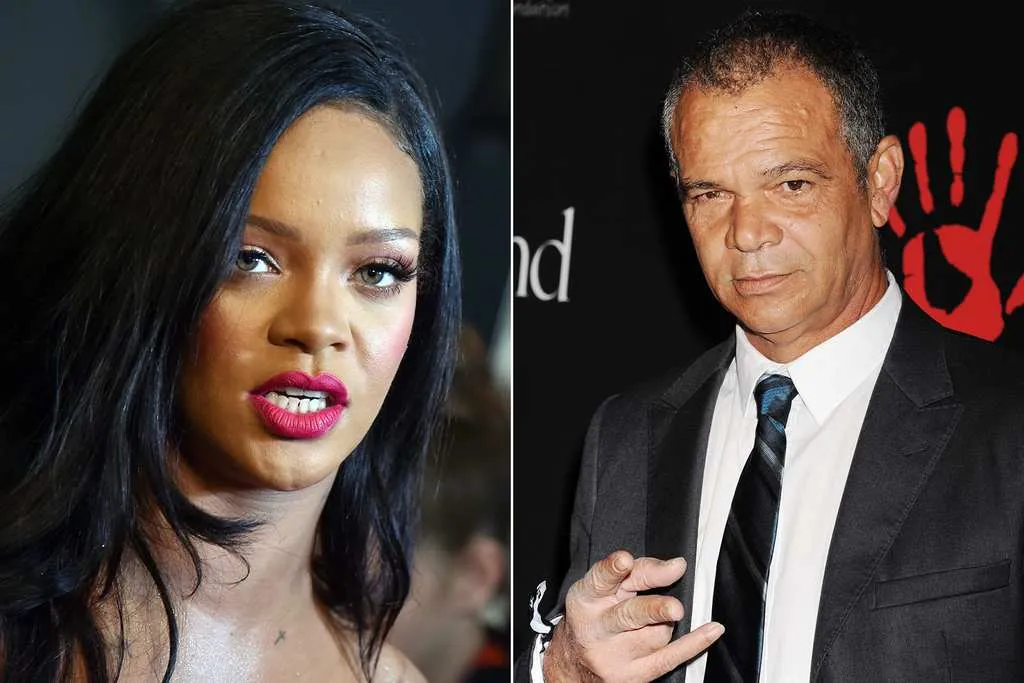 The Jonas Brothers
The three Jonas brothers – Kevin, Joe, and Nick – born just a couple of years apart from each other, each have a tremendous amount of talent – and one day in 2005 they decided to put it to good use together – getting them a record deal and later, performing contracts with the Disney Channel. From 2005 to 2013 they collaborated and became worldwide sensations, but after many albums together "creative differences" and a "deep rift" caused them to cancel all remaining shows mid-tour and their final album.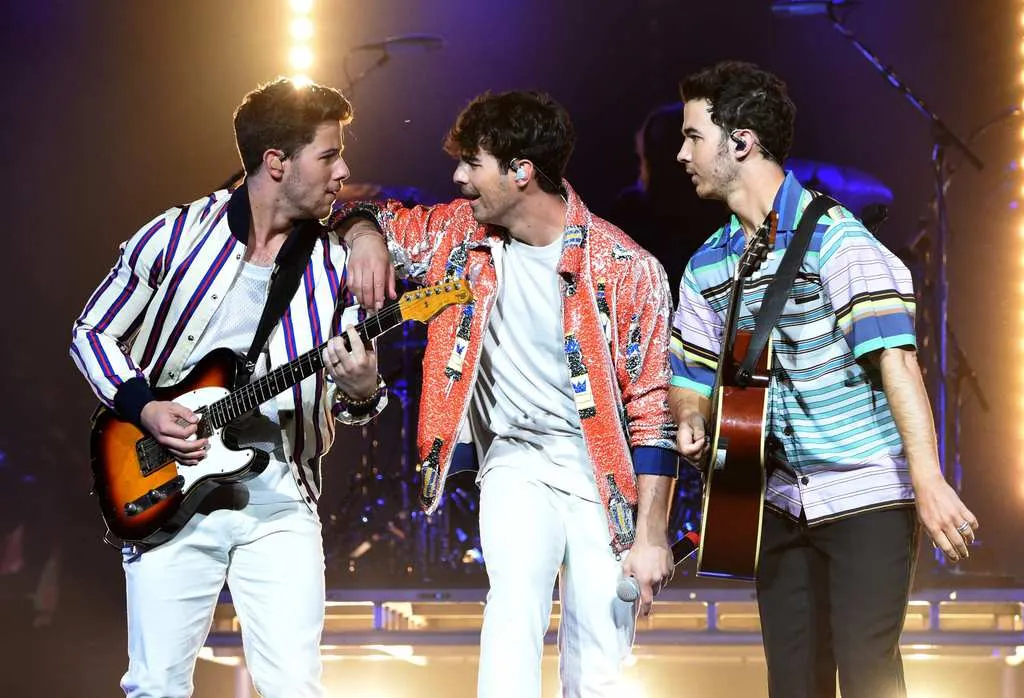 Mariah Carey vs. Her Siblings
With all of her siblings against her and a tight-lipped approach to the subject, it's hard to give Mariah Carey the benefit of the doubt. Her sister has been in and out of trouble for years, and her brother accuses her of not helping her despite having the means. But sources close to Mariah insist that she gave lots of support for many years – and when her siblings thought it wasn't enough, they threatened to write an expose about her – alienating her from them.