-Advertisement-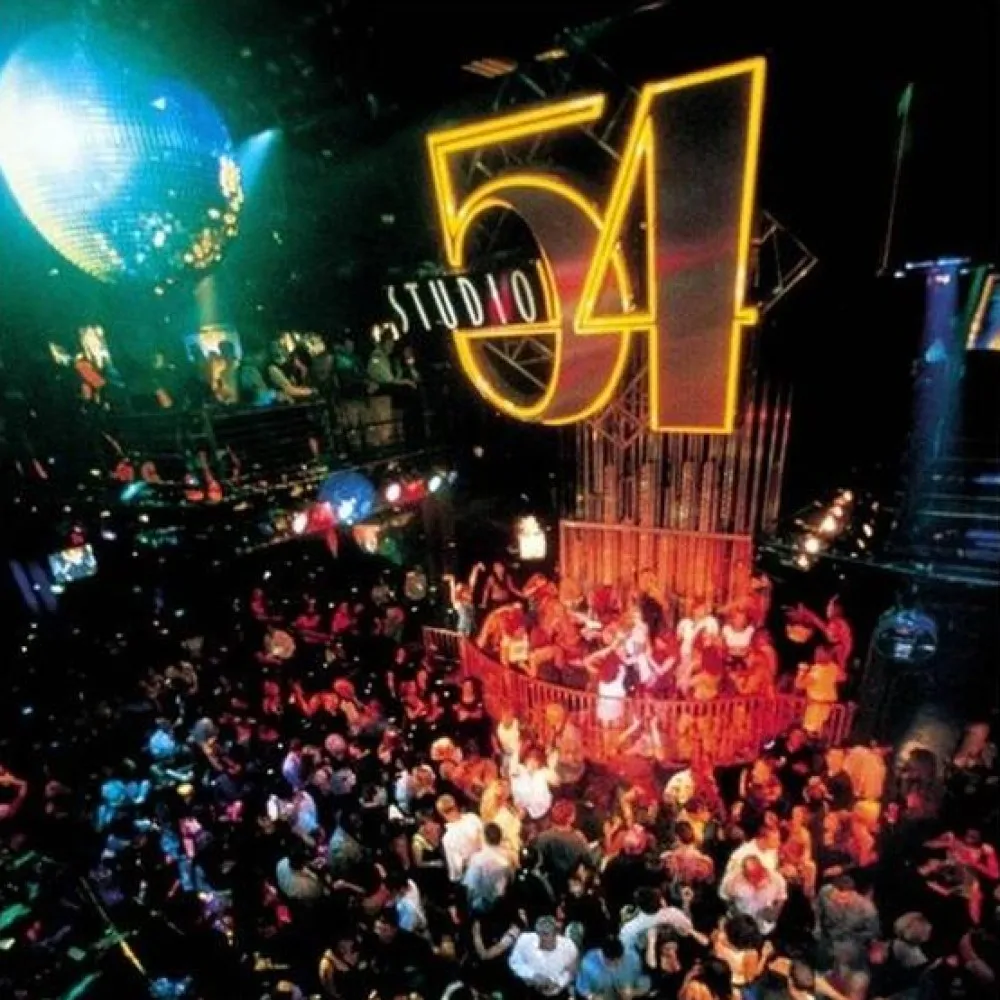 Despite the political and economic chaos of the time, the 1970s saw the emergence of the "Disco Era" and Studio 54 played a significant role in making it happen. This legendary nightclub was the hub of the elusive celebrity culture of that era and provided opportunities for pure enjoyment, not just for the affluent and famous, but for anyone who entered its doors. This offers us a sneak peek into the secretive and thrilling world of Studio 54.
The Masterminds
Studio 54 owed its legendary status to the ingenuity of Steve Rubell and Ian Schrager, who were the true architects of its success. The club set the standard and paved the way for similar establishments during a glamorous era, becoming an emblematic icon.
-Advertisement 3-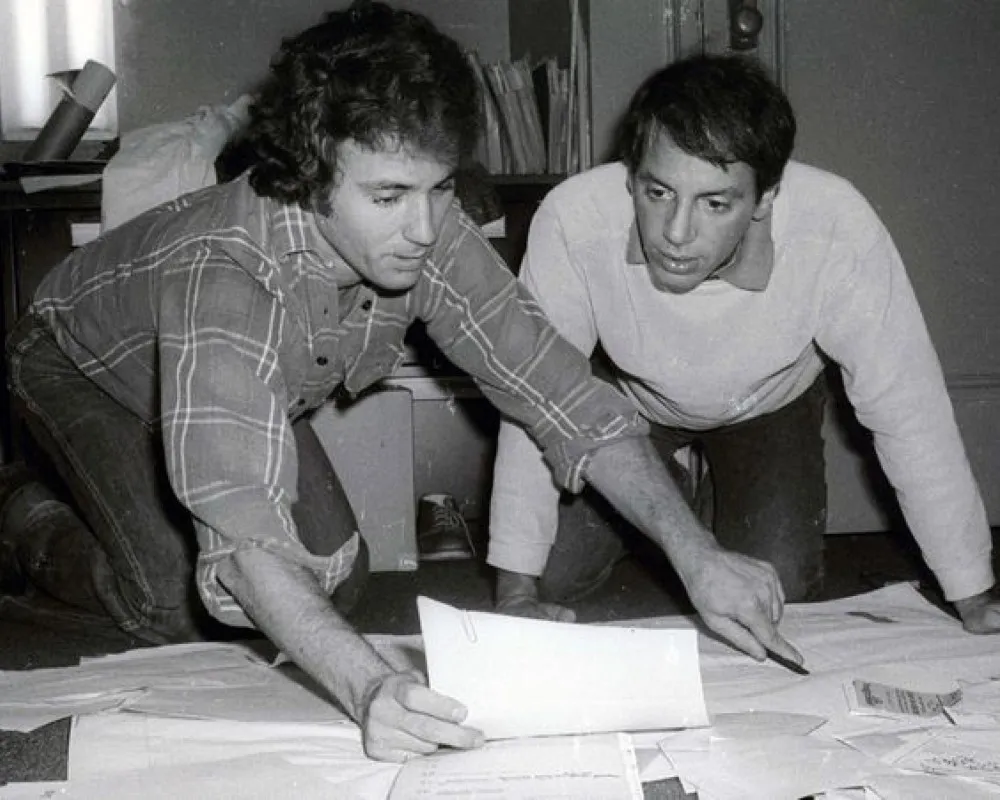 In this seldom-seen image, we can observe the famous pair preparing the blueprints for their ideal nightclub. One can't help but wonder if they had foreseen their eventual triumph at that moment.
-Advertisement-

The Managing Head
Studio 54's head and heart was Steve Rubell, the owner and co-founder, who was well-liked by the club's high-status customers, who frequented it.
-Advertisement-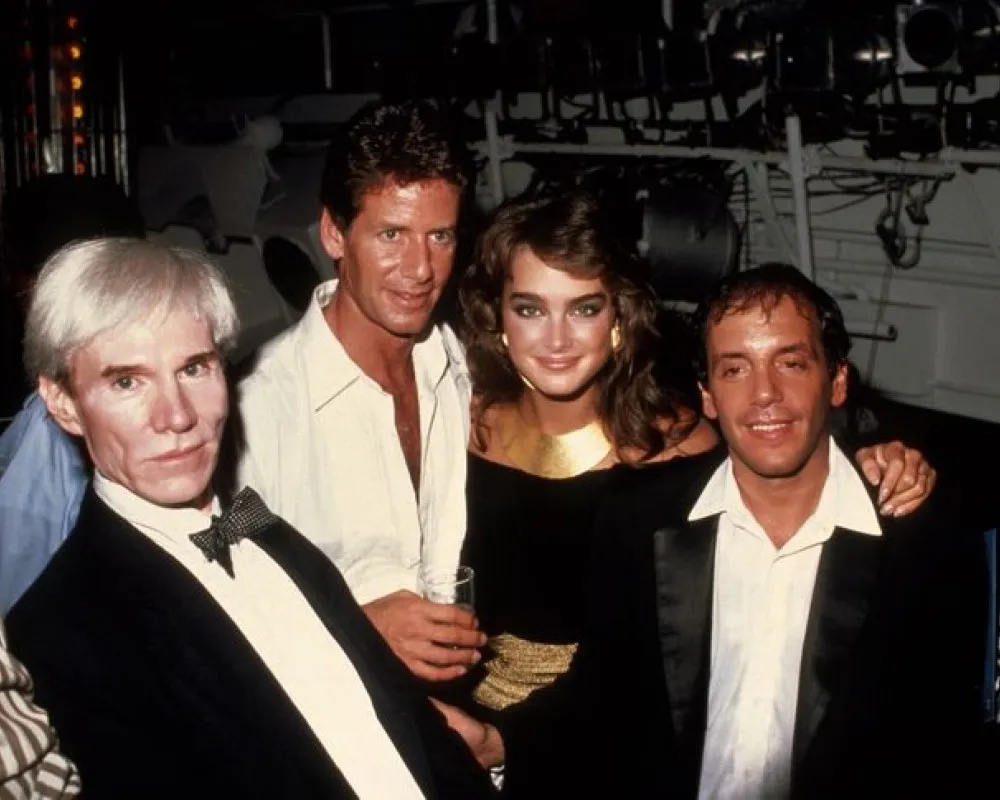 Rubell exerted his influence as the person who made crucial decisions regarding every aspect of club policy. He was reputed to maintain strict and rigorous standards. Additionally, he personally oversaw the welfare of his celebrity patrons to ensure their excellent treatment. The provided image depicts Rubell in the company of prominent personalities such as Andy Warhol, Calvin Klein, and Brooke Shields.
Crazy Shows
At Studio 54, party-goers had the anticipation of witnessing extraordinary acts and performances that were not commonly seen at other nightclubs of that era. These peculiar acts consisted of stilt-walking dancers and aerial acrobats suspended from the ceiling.
-Advertisement-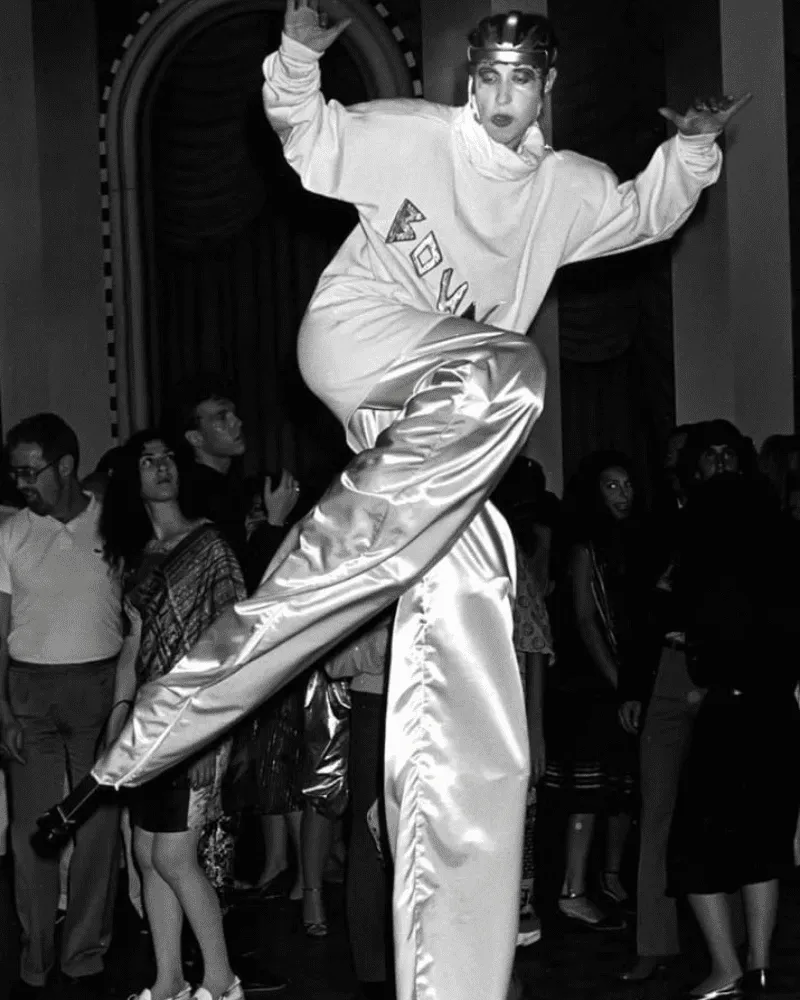 We can confidently assume that Studio 54 never failed to provide entertainment to its crowds. In fact, people would eagerly gather there to indulge in the glamour and revelry.
The Famous Couple
Studio 54 used to be a favored night spot for prominent people in the entertainment industry. The renowned lead singer of Rolling Stones, Mick Jagger, and his former spouse, model Bianca Jagger, were among the famous personalities who regularly visited the elite club.
-Advertisement-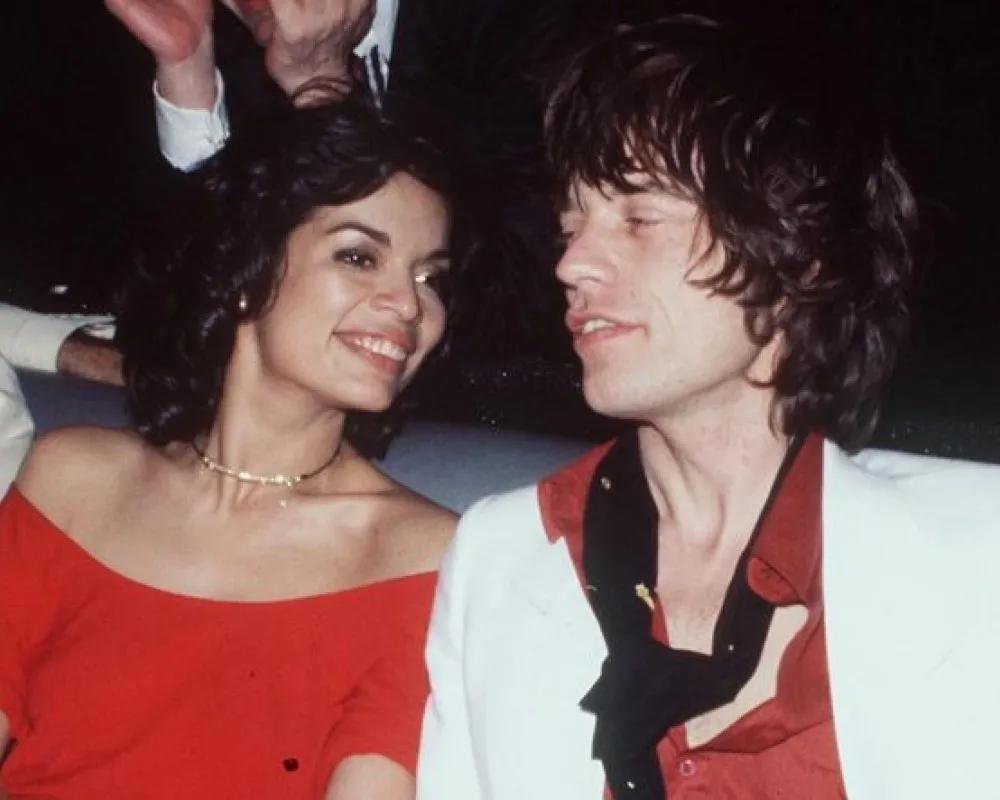 In the 1970s, Studio 54 was the beloved party spot for Mick and Bianca Jagger, who were an indomitable couple at the time. They and their companions were captured having a blast and showcasing their dance skills in some fantastic footage.
The Couple in the Making
Robin Williams, a renowned actor and comedian, had gained significant recognition in the entertainment field during the 1970s. However, his fame skyrocketed after portraying the role of Mork in the highly successful television series Mork & Mindy, ultimately becoming a household name.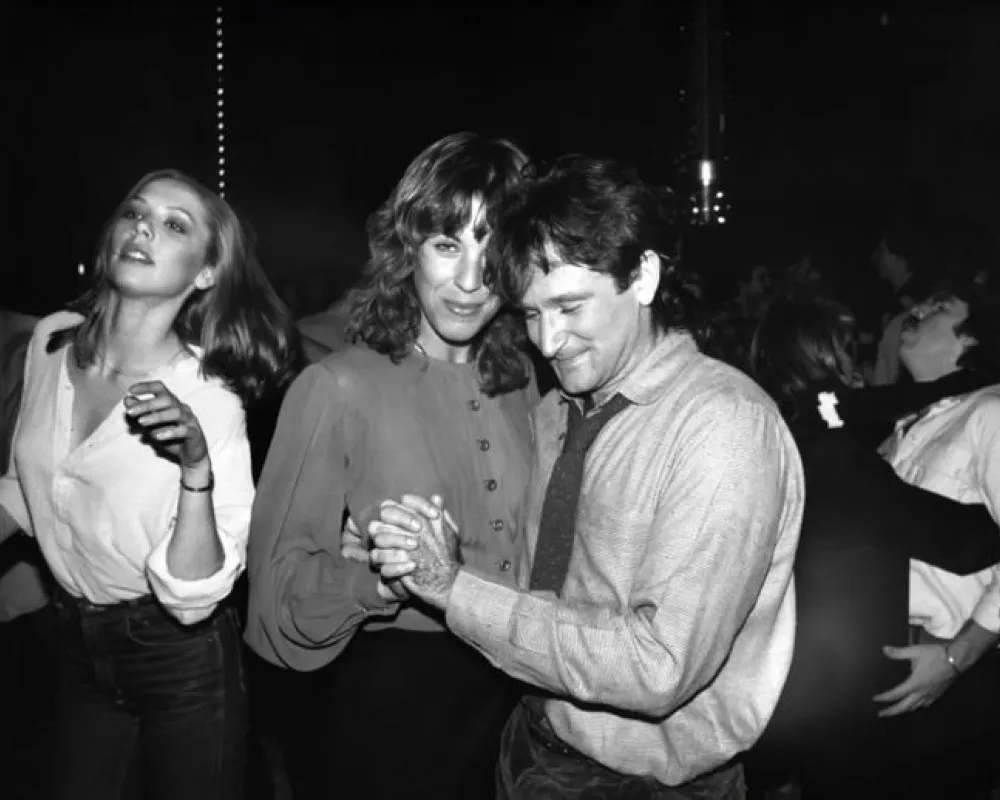 In this timeless picture, Williams is captured delighting in a dance with the charming Valerie Velardi. It seems that this dance floor may have brought them good fortune, as she eventually became Williams' wife and they had a child together.
-Advertisement-

Coming Back
In 1978, Mick and Bianca Jagger went their separate ways, and the Rolling Stones' frontman began a relationship with model Jerry Hall. Despite frequently going to Studio 54 with his ex-wife in the past, Mick continued to visit the famous nightclub.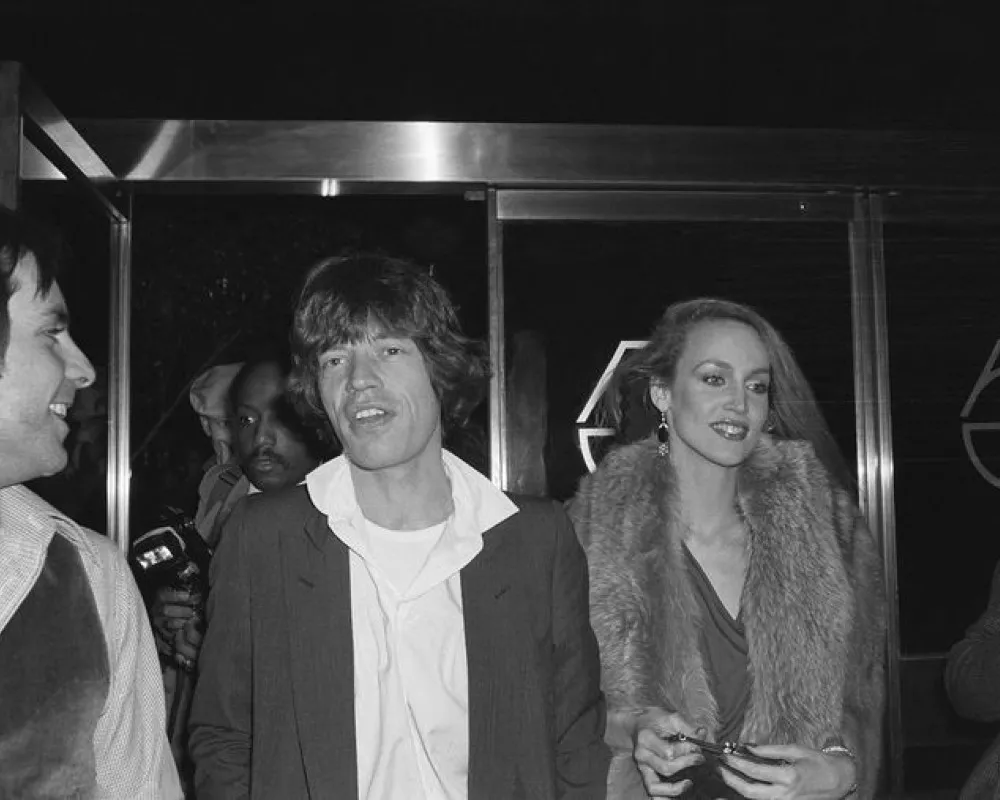 In this scene, Jagger can be witnessed departing from the well-known nightclub alongside his then-new girlfriend, as he and Hall were in a relationship until the end of the 1990s. It's a common belief that not all wonderful things are meant to endure perpetually, wouldn't you agree?
-Advertisement-

Two's Company
Three's Company was a popular sitcom during the 1970s that catapulted Suzanne Somers into stardom. Along with her husband Alan Hamel, she became one of the prominent celebrities who often visited Studio 54.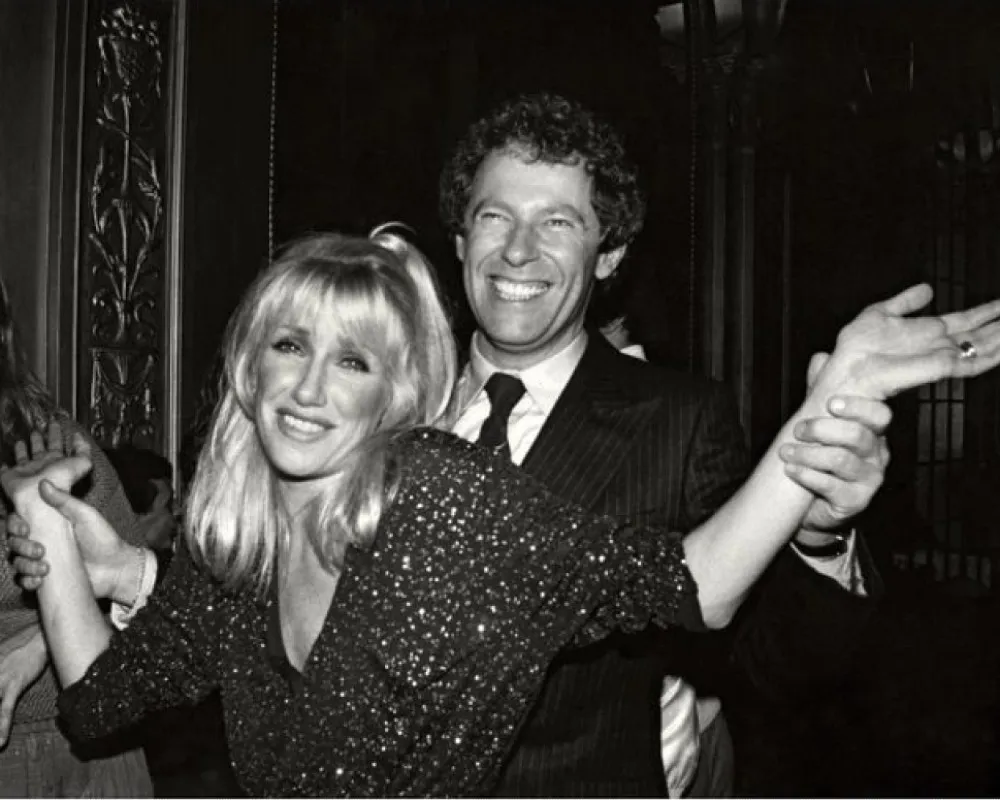 The image captures the duo having a joyful and animated time, which almost emanates from the picture. Somers, who appears in the photo, is known for an intriguing decision to relinquish her occupation as an actor to pursue writing.
-Advertisement-

Child Clubbers
The well-known nightclub allowed child celebrities to enter despite being younger than the legal age for clubbing. Brooke Shields and Mariel Hemingway have been spotted frequenting this renowned venue.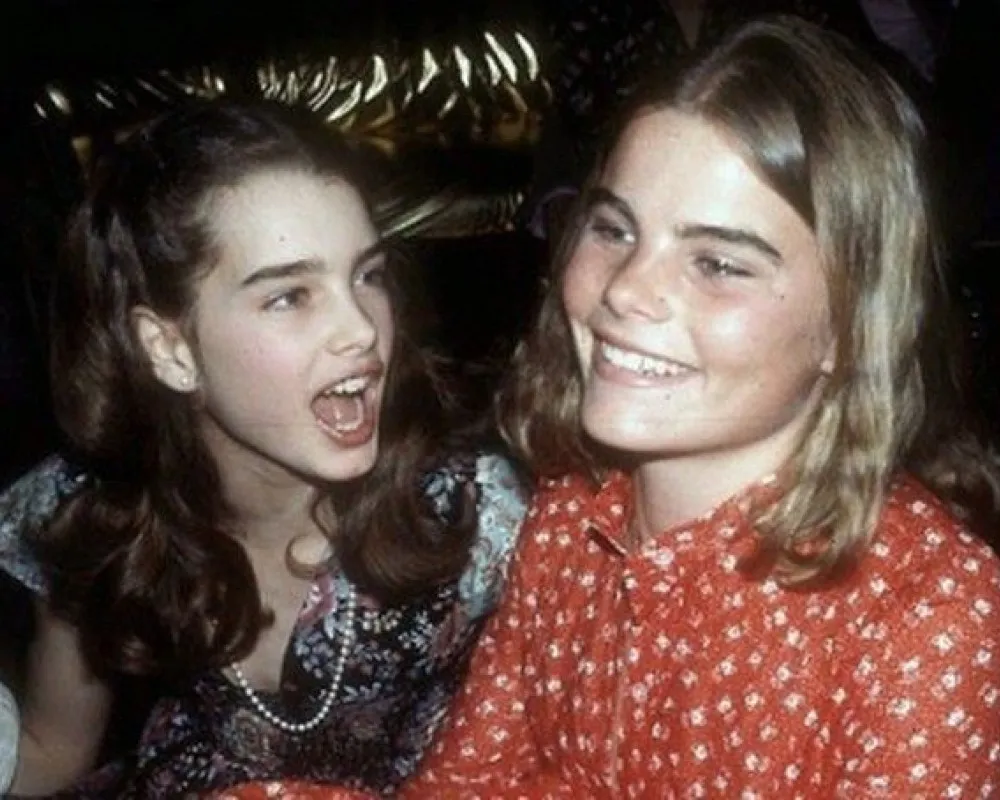 During their adolescence, both actresses became famous. Shields acted in movies such as The Blue Lagoon and Pretty Baby when she was only 12 years old, and became a renowned Calvin Klein model at the age of 15. Mariel, on the other hand, received a Golden Globe nomination for her performance in Lipstick when she was only 14 years old.
-Advertisement-

Live Animals
Studio 54 was an unpredictably exciting venue that perfectly complemented its already renowned intriguing and mysterious atmosphere. No two evenings were identical!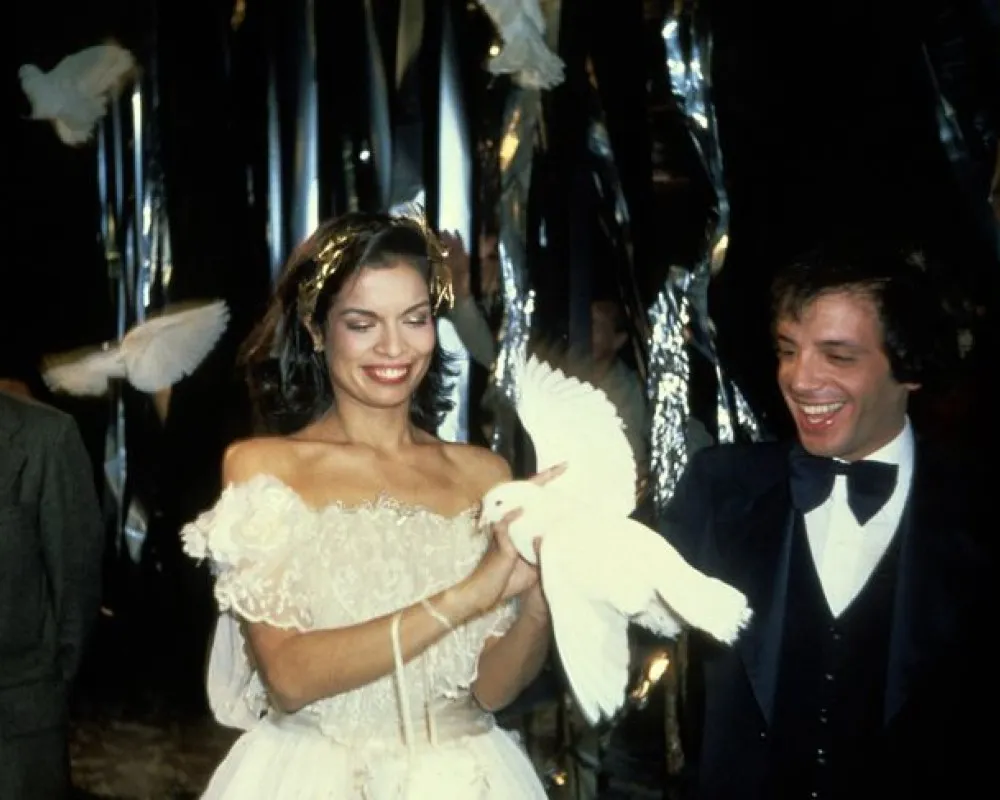 It is likely not surprising to discover that live and rare creatures were frequently seen. In this instance, Bianca Jagger is captured holding a flying dove and accompanied by several others, with the club owner Steve Rubell looking on and enjoying the spectacle.
-Advertisement-

Lavish Performances
The uniqueness and triumph of Studio 54 can be attributed to its multifaceted nature as an entertainment hub, unlike any other traditional upscale club. Its highlights include extravagant spectacles featuring live acts, which drew a significant crowd.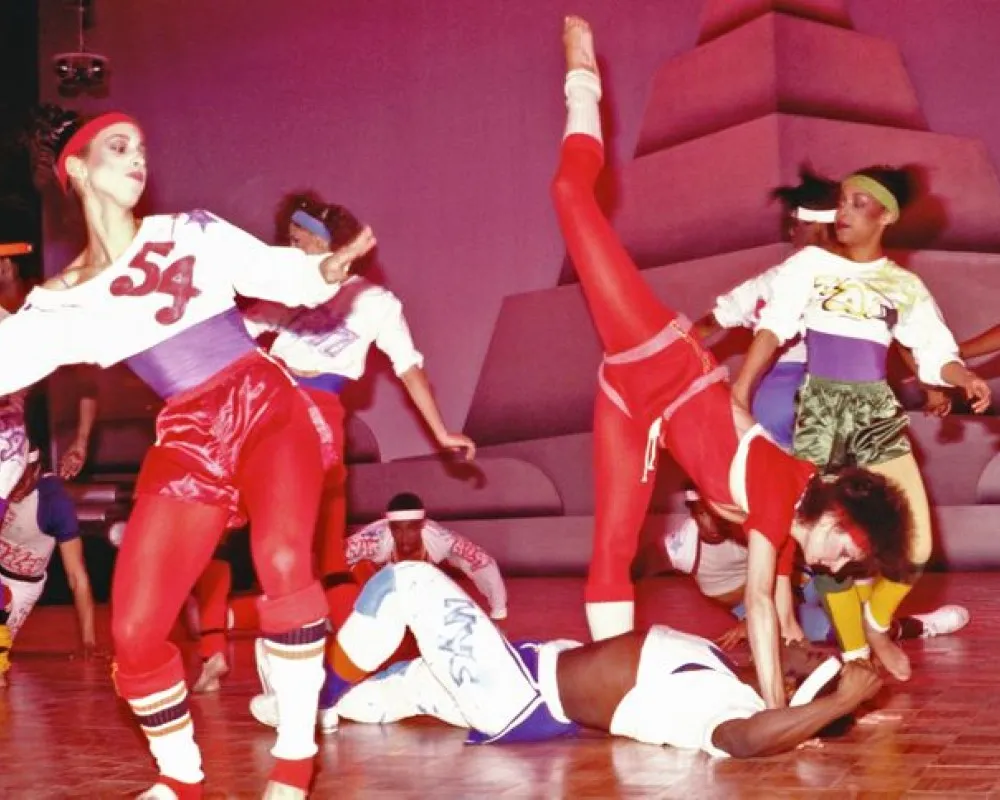 This picture depicts a dance group's performance that was quite impressive. Their brightly hued costumes and skillful coordination were apparent in their extravagant act. The club was the focal point of the town in the 1970s due to its VIPs' presence and the outstanding performance of these dancers.
-Advertisement-

The Dancing Dame
As an iconic figure at Studio 54, renowned model Sterling St. Jacques enjoyed dancing with other celebrities. A popular image shows him joyfully dancing with a future Dame, both adorned with bright smiles.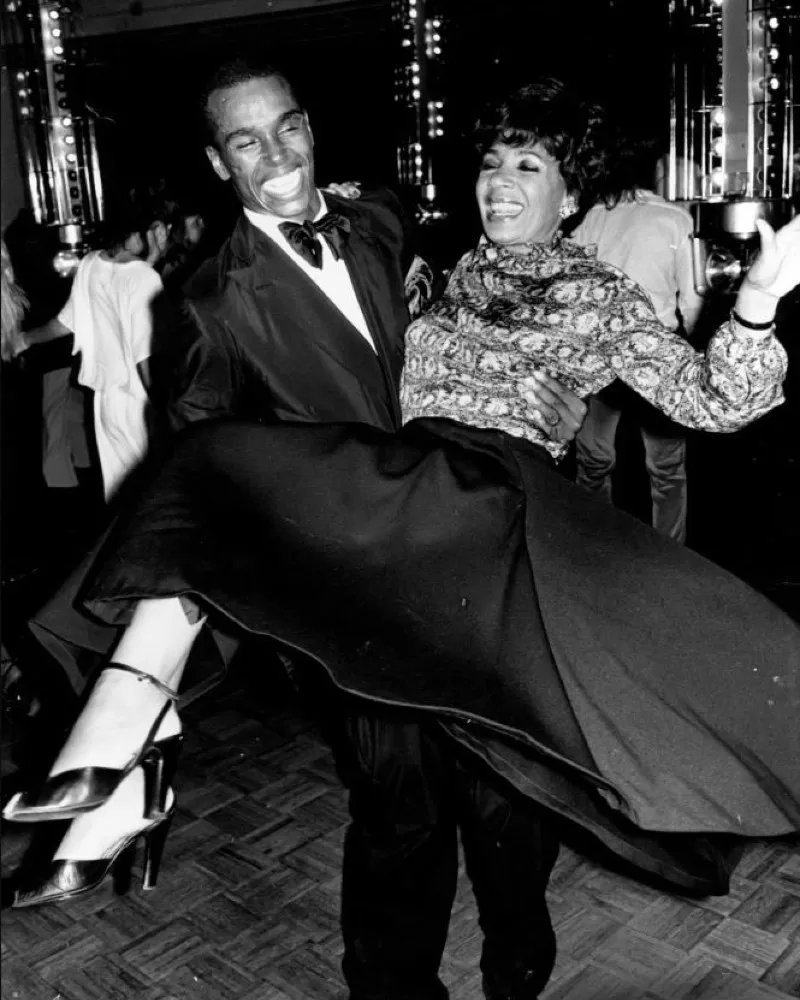 In case you are unaware, the Queen of England honored the legendary vocalist Shirley Bassey with a damehood in 1999 to acknowledge her significant musical contributions to the world.
-Advertisement-

Heavyweight Club-Goers
Studio 54 regularly welcomed a remarkable array of patrons on a nightly basis, consisting of prominent figures from the entertainment, fashion, and athletics realms. It was not uncommon to witness celebrities socializing with one another within the nightclub's premises.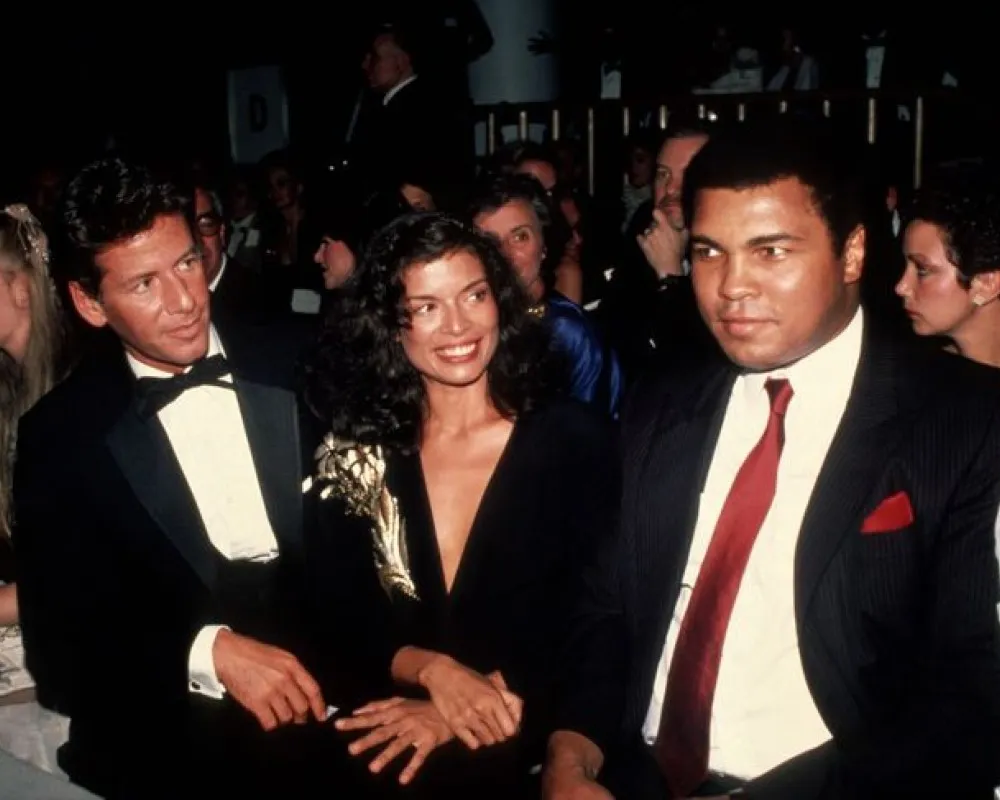 This specific image depicts a group of well-known individuals which includes the famous fashion designer Calvin Klein, the celebrated boxer Muhammad Ali, and the model, Bianca Jagger. It is quite apparent that Ali is the center of attention in the picture.
-Advertisement-

Leading Lady
This photograph captures the renowned actress Dame Elizabeth Rosemond Taylor adorned in a precious Bulgari necklace, reveling in the entertainment of the popular club. She is just one of many up-and-coming female performers who frequented Studio 54 as their ultimate hotspot for nightlife.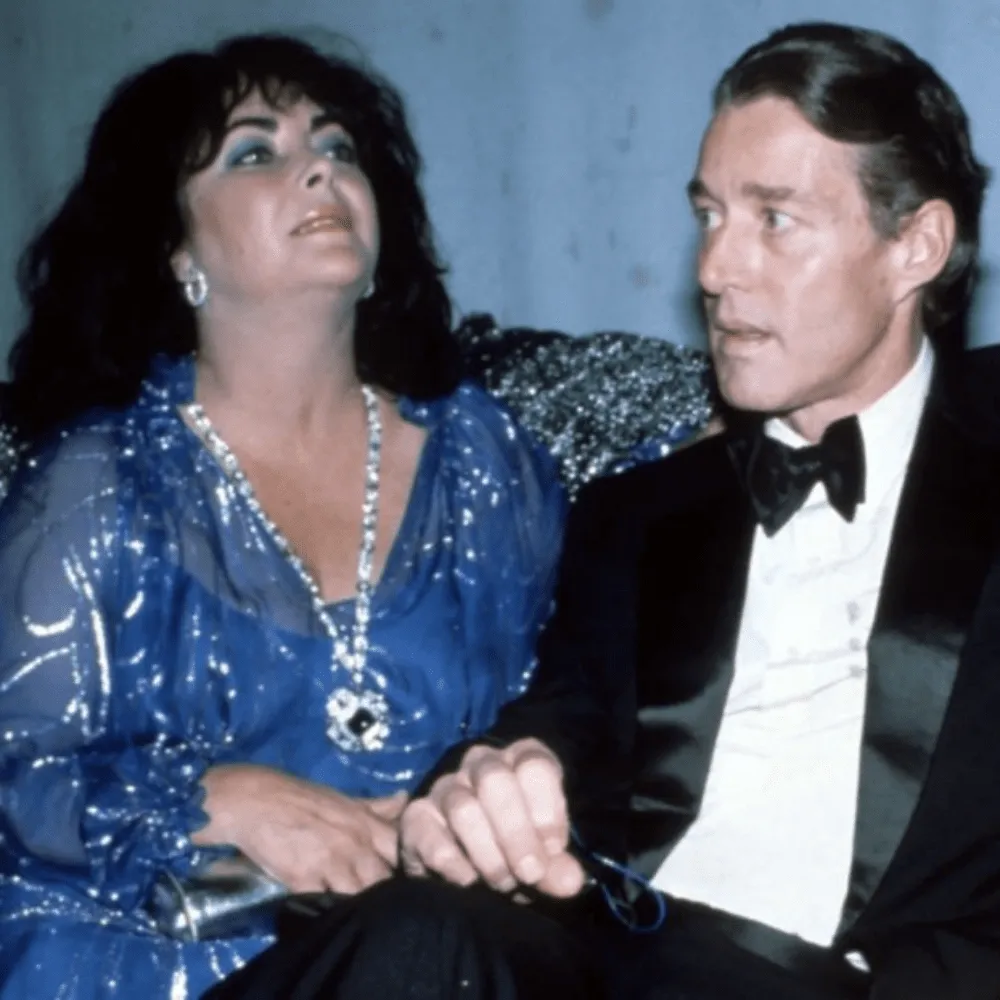 On the same evening, Liz was captured in different photos with Cabaret's Liza Minelli and the former First Lady Betty Ford. It's regretful that it's impossible to travel back in time and participate in the conversation with these iconic women.
-Advertisement-

Star-Studded Stage
The photo shows a mesmerizing mix of charm and attractiveness, featuring Andy Warhol, a popular artist, model Jerry Hall, singer Debby Harry, writer Truman Capote, and fashion designer Paloma Picasso, posing together at a club during a night out.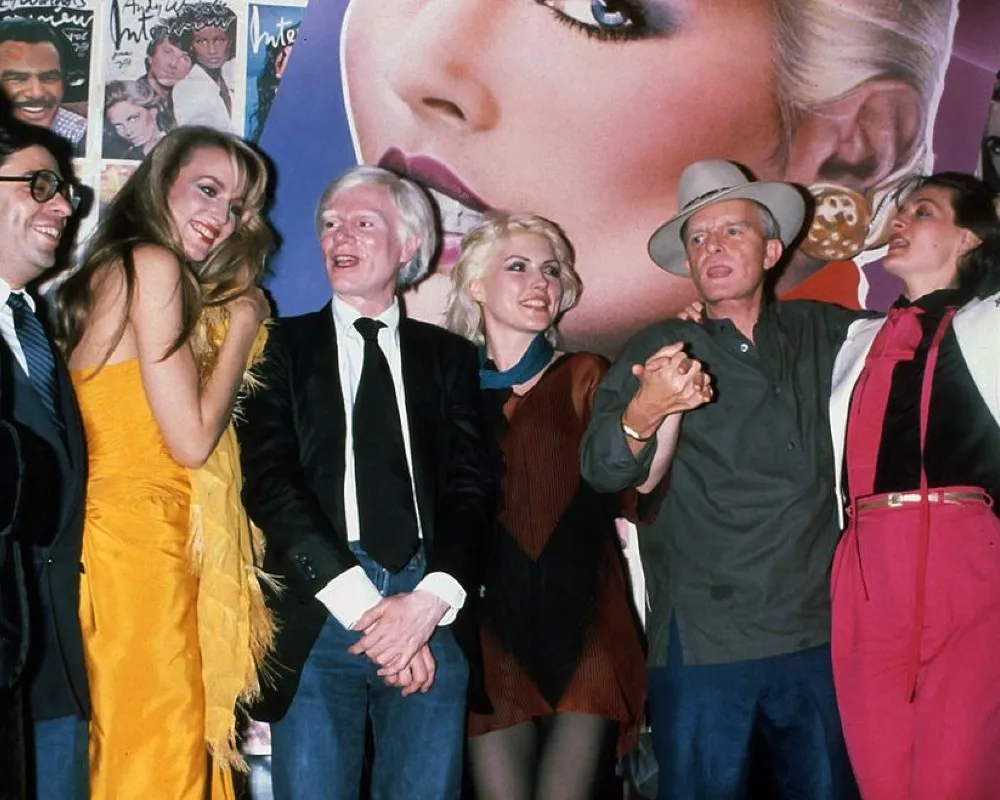 Just picture yourself as someone who goes to nightclubs and enters a room where you come across some of the most recognizable individuals globally. And that's not all, you'll also witness how they relax and have fun.
-Advertisement-

Inclusive Platform
One of the ways Studio 54 stood out was by creating a culture of acceptance and freedom from social restrictions. It provided a welcoming environment free from judgement, particularly for the LGBTQ community, who were able to fully express themselves without fear of discrimination.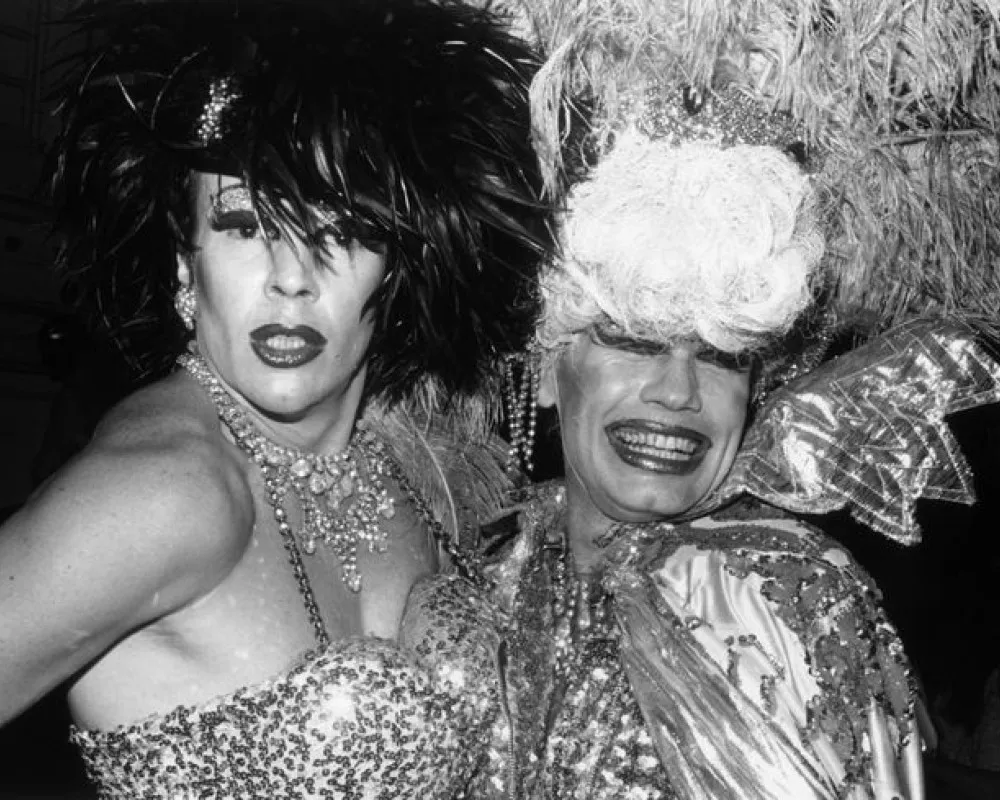 Famous drag queens of the time, Hibiscus and Angel Jack frequented the nightclub with their performance group known as, The Angels of Light. Due to their immense popularity, they became regular performers at the nightclub.
-Advertisement-

Live Entertainment
Studio 54 was also a popular place for iconic performances, sometimes delivered impromptu by the best in music. Here in this classic click, legends Steven Stills and Stevie Wonder are seen to have joined forces for a live performance.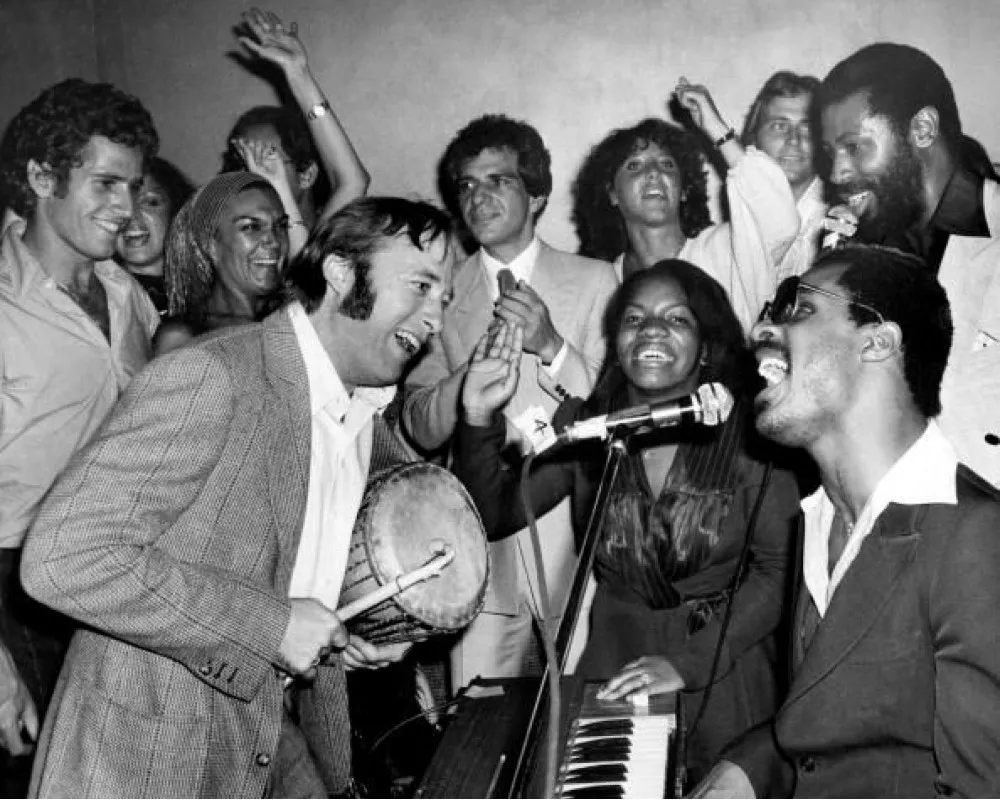 The performance was arranged at the nightclub for a private birthday party with 300 guests. The surrounding audiences' reaction is proof of how exciting and entertaining the intimate performance must have been!
-Advertisement-

Famous Birthdays
Being a popular celebrity hotspot of that time, it is not surprising that Studio 54 hosted a few famous birthday parties. Superstar Elizabeth Taylor famously celebrated her birthday in the club, with her close friends and industry fellows.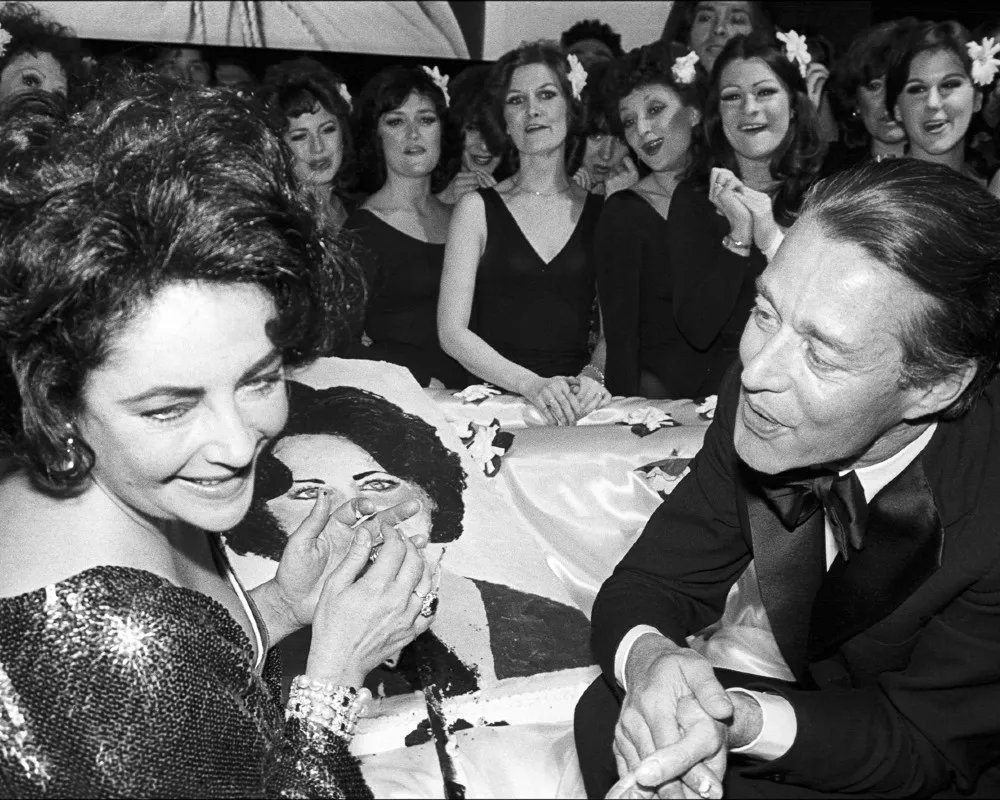 In this vintage photograph, the radiant diva is seen enjoying her 46th birthday party alongside famed fashion designer Halston. The incredible birthday cake impressively captured the countenance of the charismatic actress.
-Advertisement-

Premiere Shows
Studio 54 was also a popular choice for hosting film premieres of Hollywood blockbusters, since so many creatives were familiar with the location. Here in this photograph, actress Olivia Newton-John is seen attending the premiere party of Grease.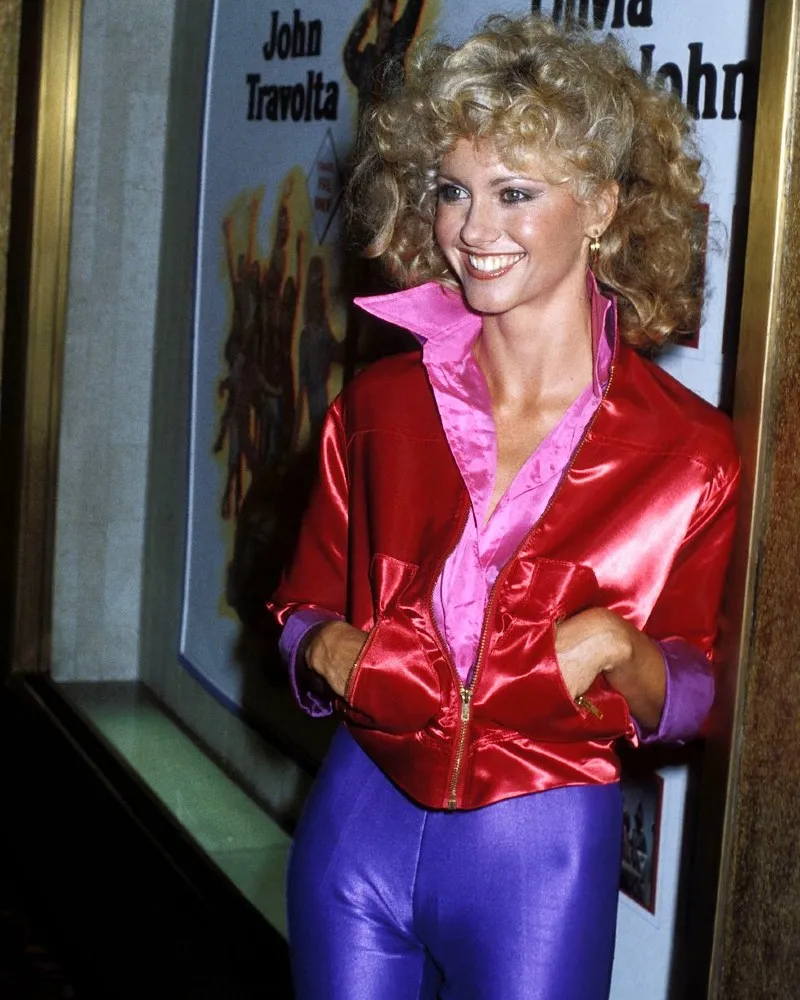 The 1976 super-hit musical made her an overnight star. We just can't get enough her Olivia's smile here and this eye-popping glossy colorful ensemble that she chose to wear as an ode to her character Sandra Dee.
-Advertisement-

Outlandish Outfits
With a mix of celebrity guests from different creative industries, Studio 54 was commonplace to encounter several exotic fashion statements. Here, fashion icon and supermodel of the era Grace Jones is seen standing out amongst the crowd.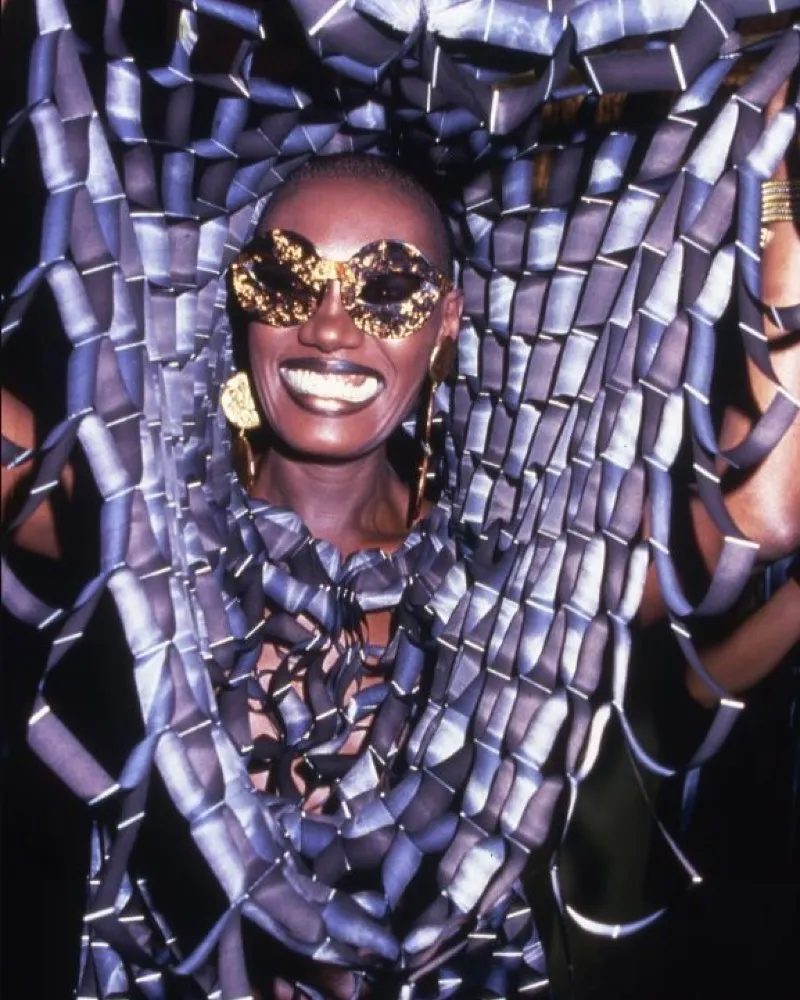 Photographers and fans were always prepared to be dazzled when she entered the nightclub because she was known for wearing these show-stopping outfits. Nowadays we leave this to stars like Lady Gaga and Kim Kardashian.
-Advertisement-

Grand Entries
Studio 54 was particularly well-known for its wild antics, which played an important role in its legendary reputation. Every now and then, celebrities also used these opportunities to make a grand entrance for the crowds.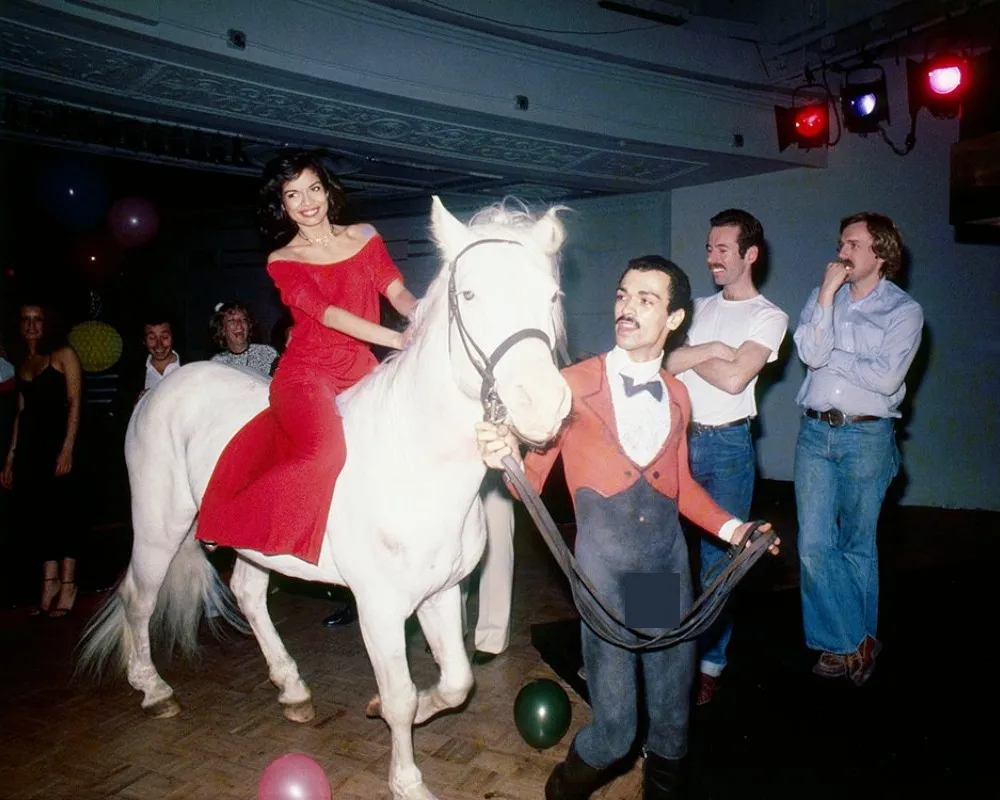 In this photograph clicked on the night of May 2nd, 1977, Bianca Jagger is seen celebrating her 27th birthday party while riding on a white horse. Obviously, after that, the majestic horse also became a celebrity!
-Advertisement-

The Disco Diva
Celebrated singer Cher's career was at its zenith in the 1970s. Both as a solo artist, and the partner of then-husband Sonny Bono, she had already released 10 successful albums by that time. So, how does one with so much success choose to spend their past time?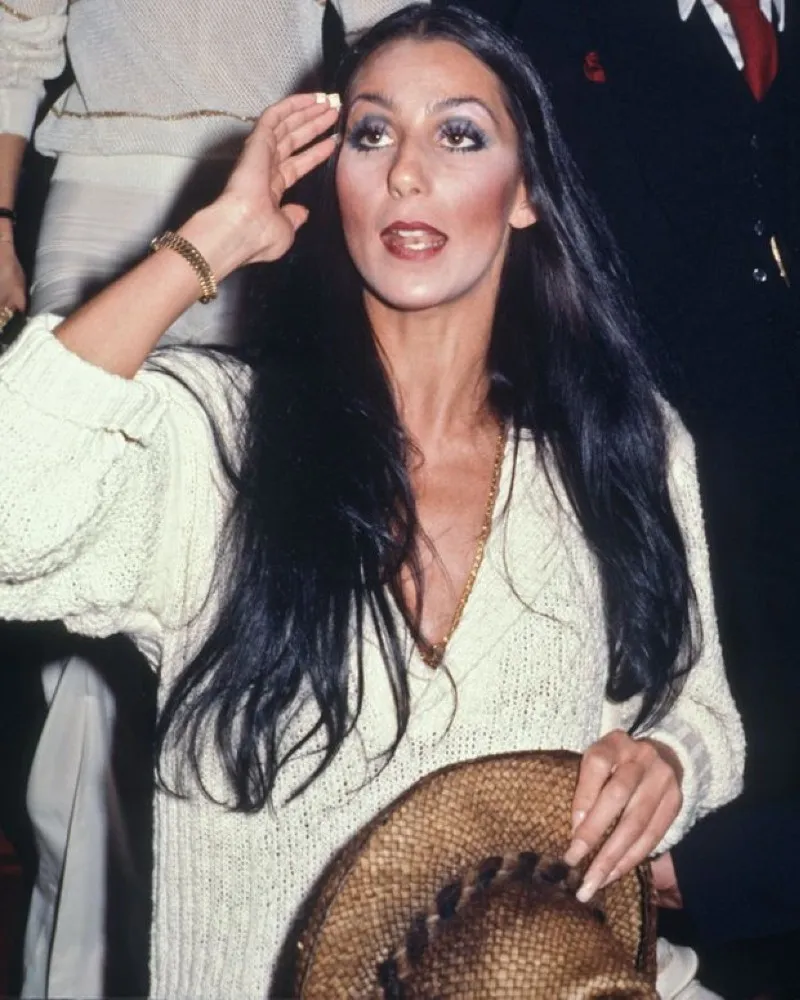 Of course, by now, you guys know the answer. Like many other celebrities, Cher's choice of nightclub was the iconic Studio 54. Here she is seen arriving at the club, looking chic and comfortable all at the same time.
-Advertisement-