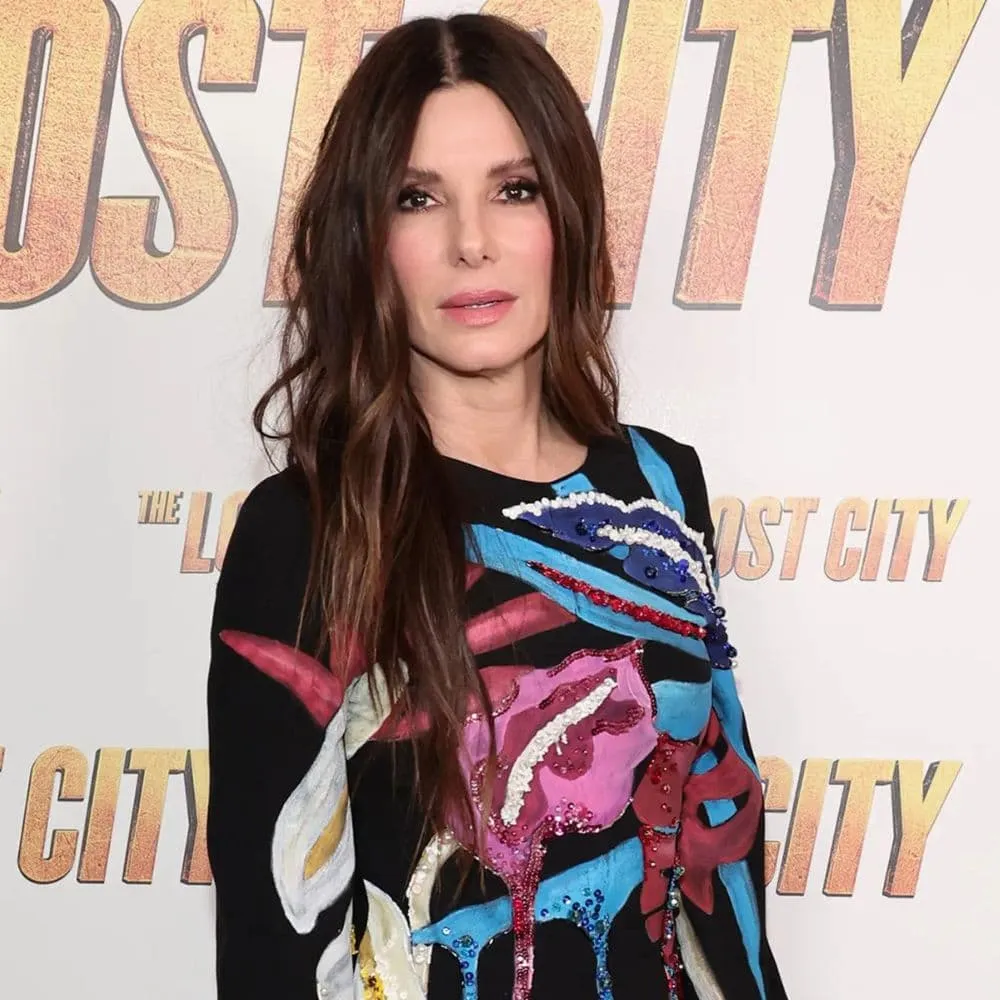 Sandra Bullock, the Academy Award-winning actress, is affectionately called "Mommy" by her 11 and nine-year-old children, who are the center of her life. However, becoming a mother was not an easy journey for her, as her personal life didn't follow the fairytale script that many assumed it did. She experienced failed relationships, a tumultuous divorce, and the challenges of raising her children alone, while keeping them out of the public eye. Her priority has been to provide her adopted children with a normal childhood, shielded from the spotlight. Recently, with a new partner in her life, Sandra seems to have found her happy ending, though some have criticized her choices while others have praised her efforts. In this article, we will take a closer look into the path that led Sandra Bullock to motherhood.
Glitz and Glam (And a Couple of Million Dollars)
It is evident that Sandra Bullock is a remarkably talented actress, having starred in acclaimed films such as The Blind Side, Miss Congeniality (1 & 2), 2 Weeks Notice, and Birdbox, solidifying her position as one of the finest in the world.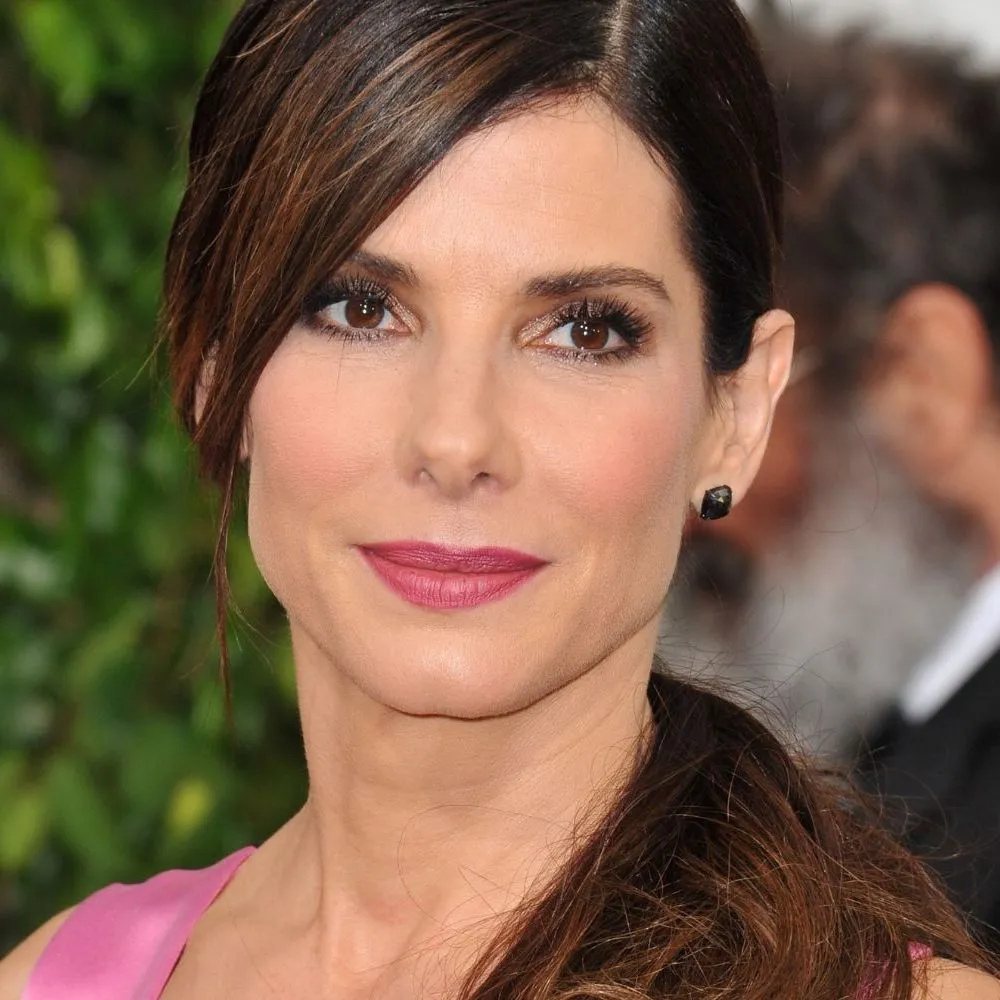 Despite having an estimated net worth of $190 million, Bullock chooses to live a modest and family-oriented life. She remains humble, even in a city where wealth holds significant influence and the media constantly tracks her every action.
Most Beautiful Woman Award
Sandra's beauty has not gone unnoticed as she was awarded the Most Beautiful Woman title by People Magazine in 2015. Although one might assume that her title would bring her love easily being a strong actress, life can often be unpredictable and things aren't always as they appear.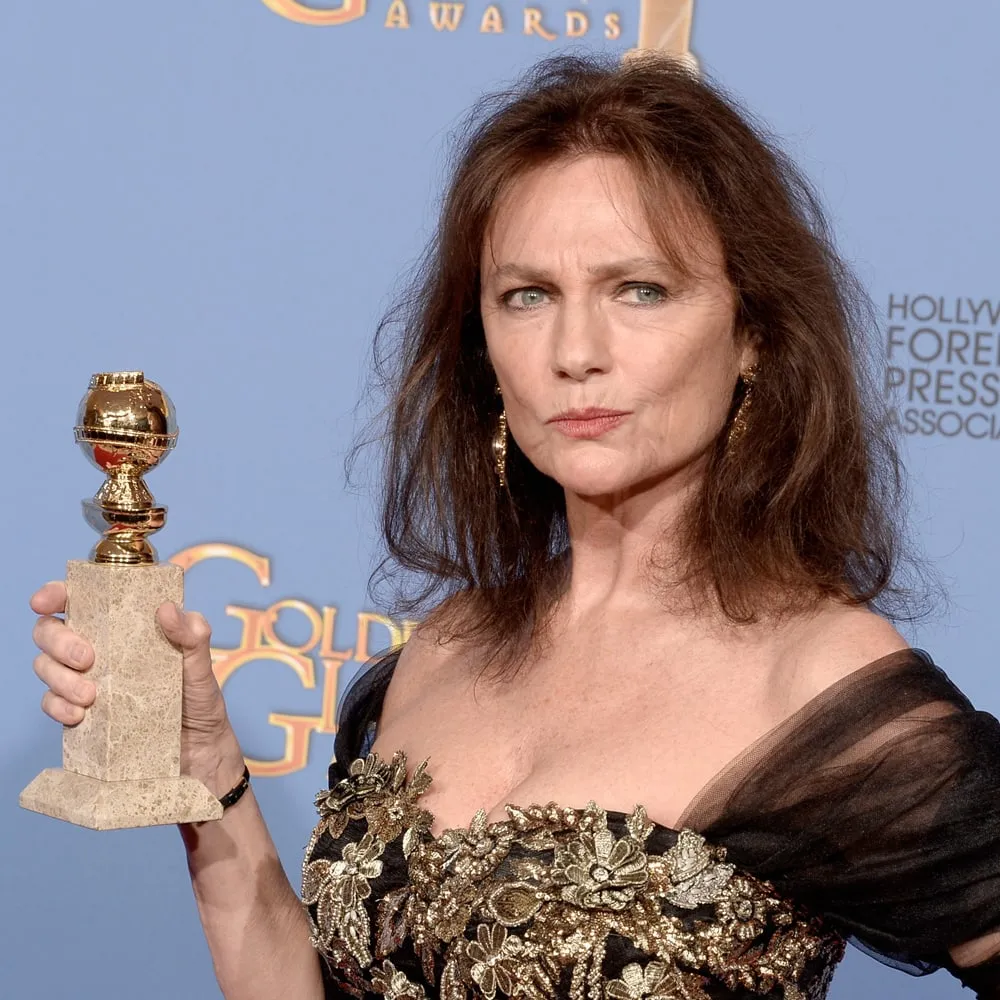 Living a supposedly ordinary life in Hollywood can be challenging, with all actions scrutinized by the public. Sandra, however, did not bow down to the demands of fame, and instead, chooses to lead a mostly private life.
Dating to Marriage — Sandra's Love Life Explained
The beauty was connected romantically with famous personalities such as Matthew McConaughey, Ryan Gosling, and Tate Donovan (with whom she had a relationship for four years). However, she only decided to commit in 2005.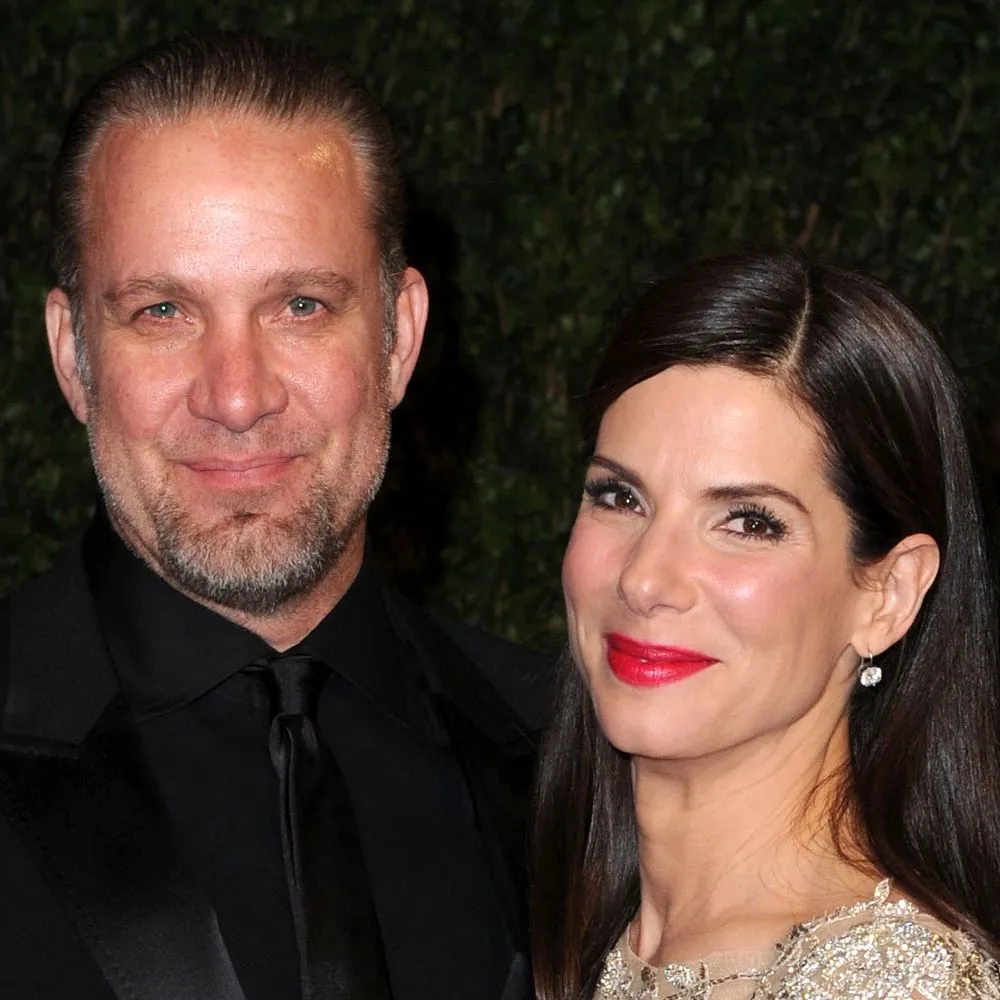 Jesse James, who established West Coast Choppers, became her husband after an unexpected encounter when she brought her godson to meet the famous television personality. Their love affair progressed quickly, and they eventually tied the knot, marking the beginning of a new chapter.
Instant Motherhood
Sandra's marriage to James resulted in her becoming an immediate stepmother to Jesse's three children from his earlier marriage. This change reignited her desire to have a child of her own.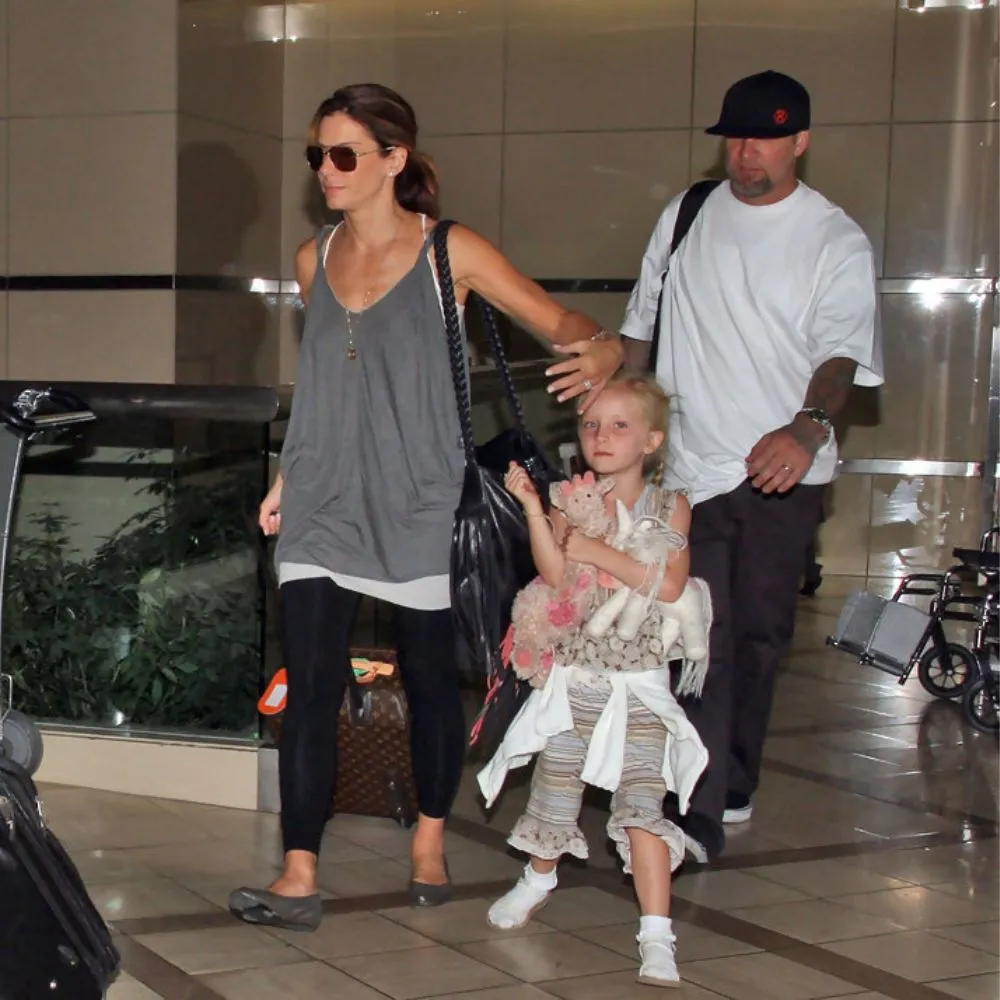 For a period of time, Bullock and James experienced a fairytale-like existence, where they were truly content. Together, they savored moments with Jesse's children and bonded as a family.
Hurricane Katrina
Sandra was compelled to take action following Hurricane Katrina's devastation in 2005. She researched the option of adopting a child from New Orleans, believing deep down that her child was waiting for her there.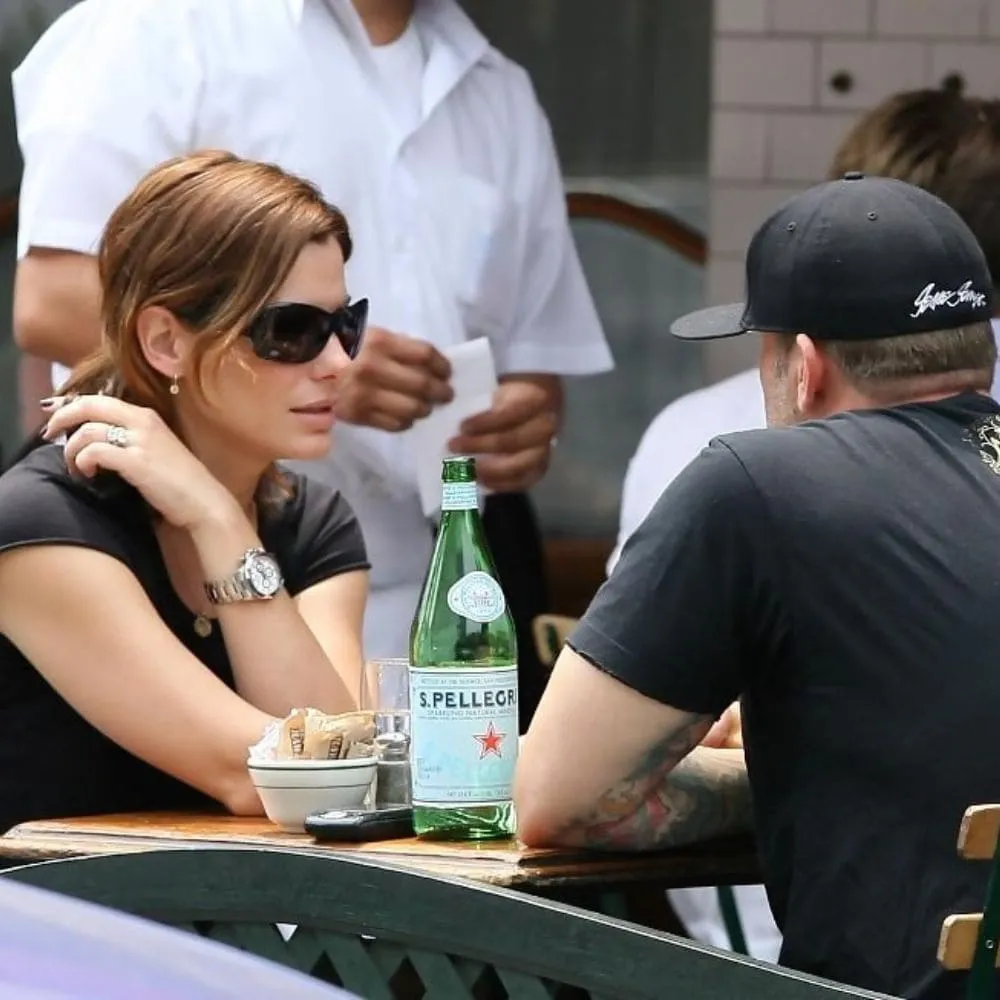 The couple needed some time to make up their minds, and were uncertain about raising a child in the public eye. Eventually, in 2008 they agreed to start the adoption process and filed the necessary paperwork.
Doubts
Sandra has been transparent regarding her experience with adoption, and she has disclosed that she waited until she was completely ready before taking the leap to adopt a child. She acknowledges that either getting pregnant or adopting a child and bringing them into a tumultuous environment is a significant and weighty decision.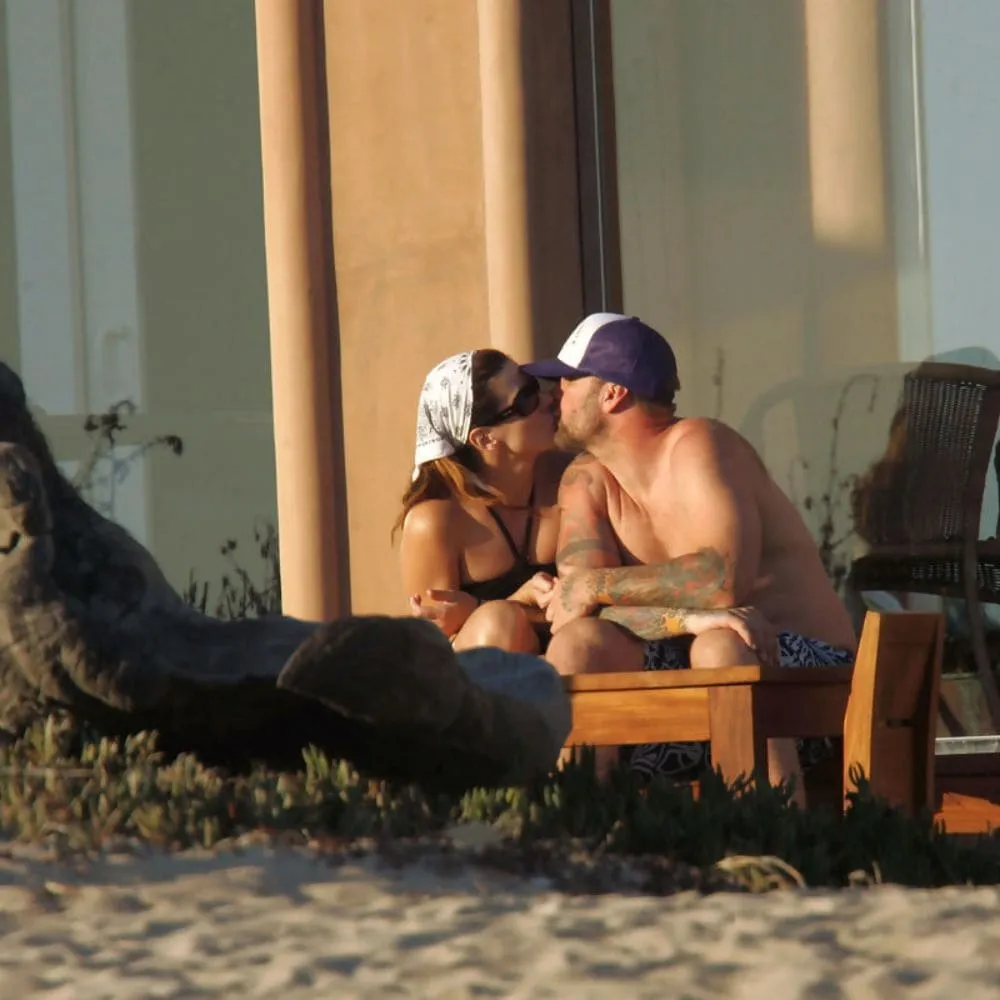 Initially, the actress found the thought of raising a child as a public figure overwhelming, with every small detail being analyzed. However, over time, her uncertainties subsided, and she began to see the happiness that comes with adopting a child.
Custody Battles
The actress had initially believed that the adoption process would be smooth sailing but it turned out to be more difficult than expected and took several years to receive a notification. However, it's important to take things one step at a time. In 2009, James and Bullock were granted complete custody of James's daughter who was then five years old, and Sandra was absolutely thrilled.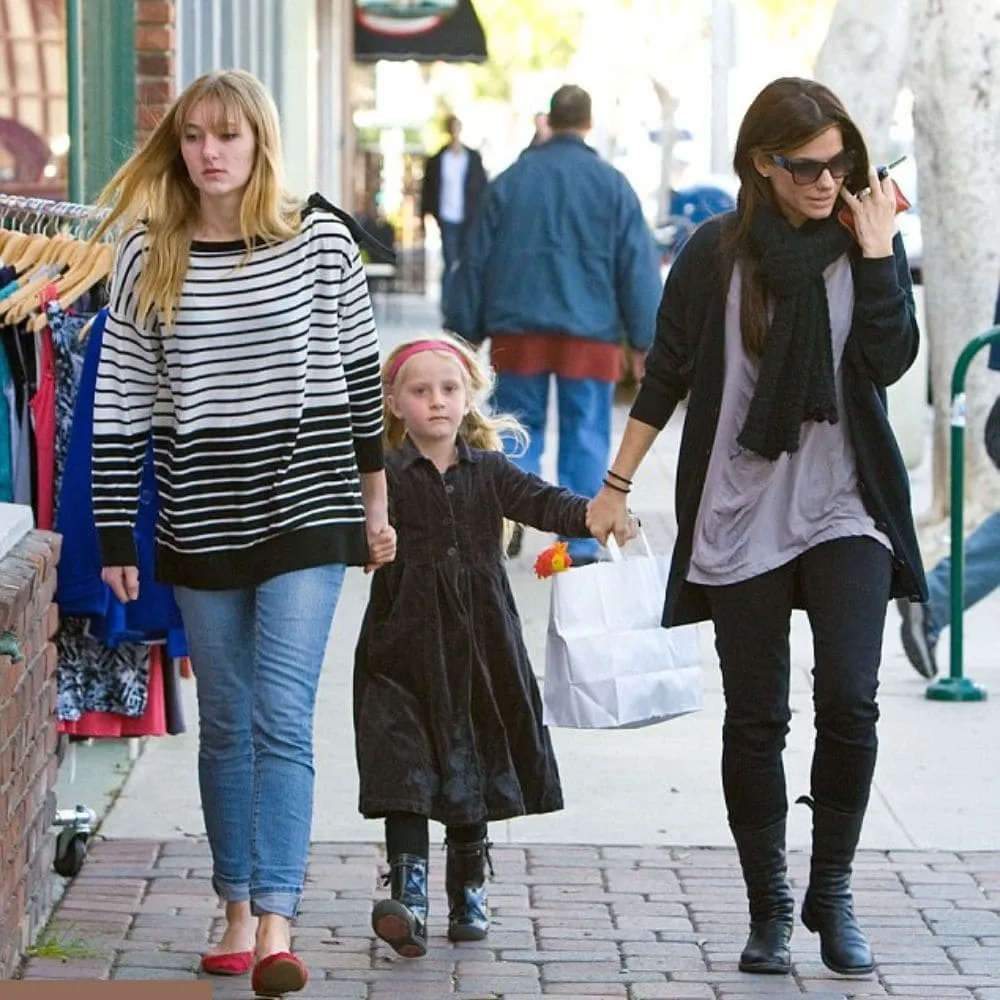 She fully dedicated herself to motherhood and retained optimism about receiving a call that could potentially bring another child to their family in the near future.
Introducing Louis Bardo Bullock
In January 2010, the couple adopted Louis Bardo Bullock through legal means, but they were able to keep the adoption a secret for a few months.

At the Oscars red carpet event in March 2010, Sandra excitedly revealed that she had a new addition to the family. She also commented on how charming and adorable the little one was.
Cheating Rumors
Bullock decided to take a break from her promotional tour in Europe for The Blind Side in order to spend time with her family. Unfortunately, unpleasant rumors began to circulate and a number of women spoke out to claim that they had been involved in a romantic relationship with Jesse James.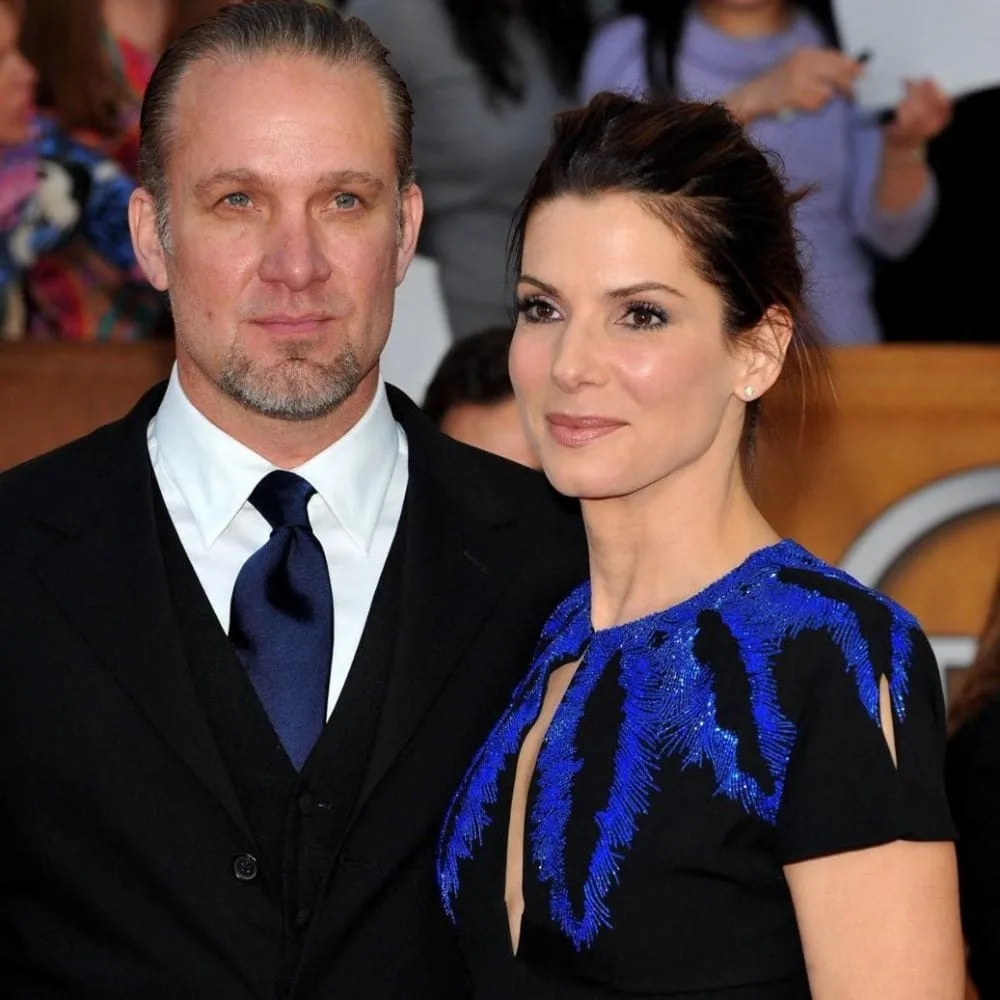 The media spread the story widely, leading James to publicly apologize to his wife. Despite not refuting the cheating allegations, he decided to join a facility to improve himself and become a more loving spouse to Bullock and father to Louis.
Divorce
Bullock couldn't handle the overwhelming negative attention from the media, alongside the agony and emotional distress caused by her partner's infidelity. Consequently, in April 2010, she decided to end her marriage with James, who had been romantically associated with Kat Von D and a few other people.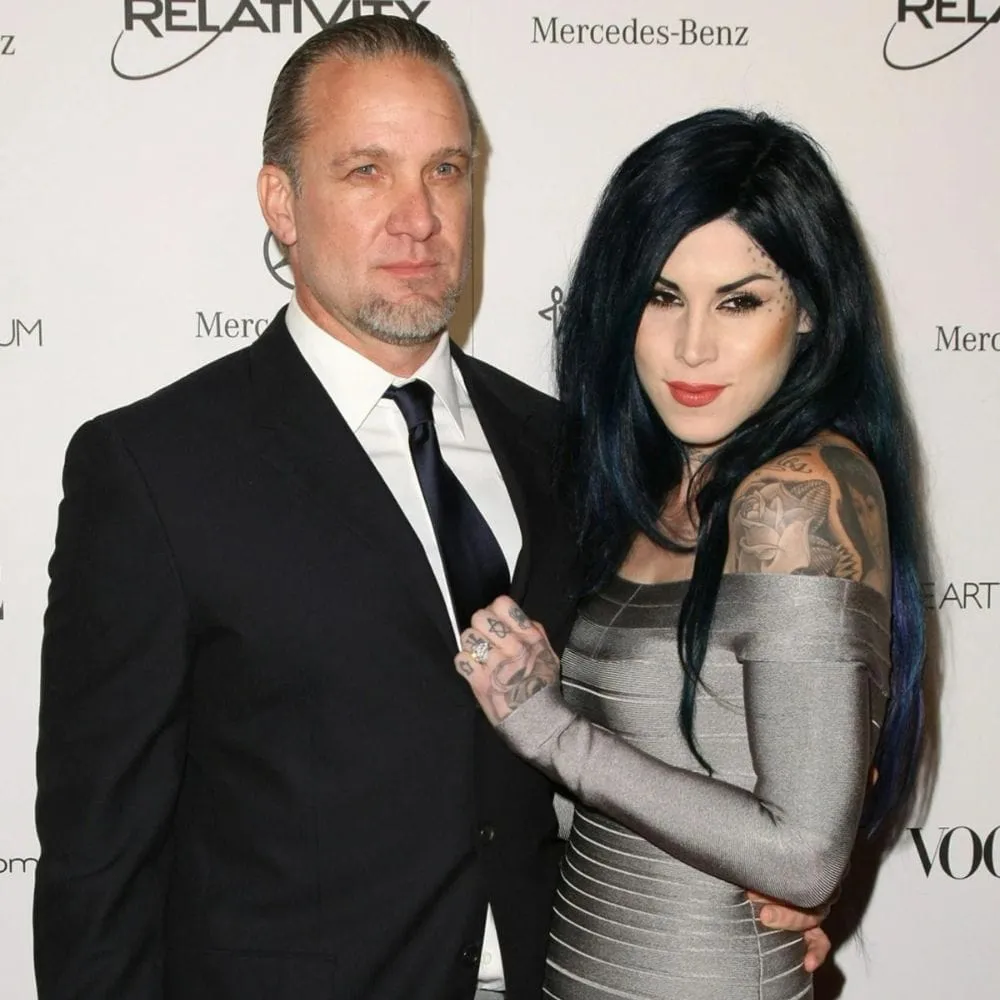 The divorce was completed in June 2010 after stating a conflict in personalities as the reason. As a result, Sandra became a single mother to her young son, Louis.
Focusing on Motherhood
Despite Sandra's strong career focus, her primary passion was still motherhood. As a result, she constantly looked for innovative ways to protect her son from the intrusive presence of the paparazzi.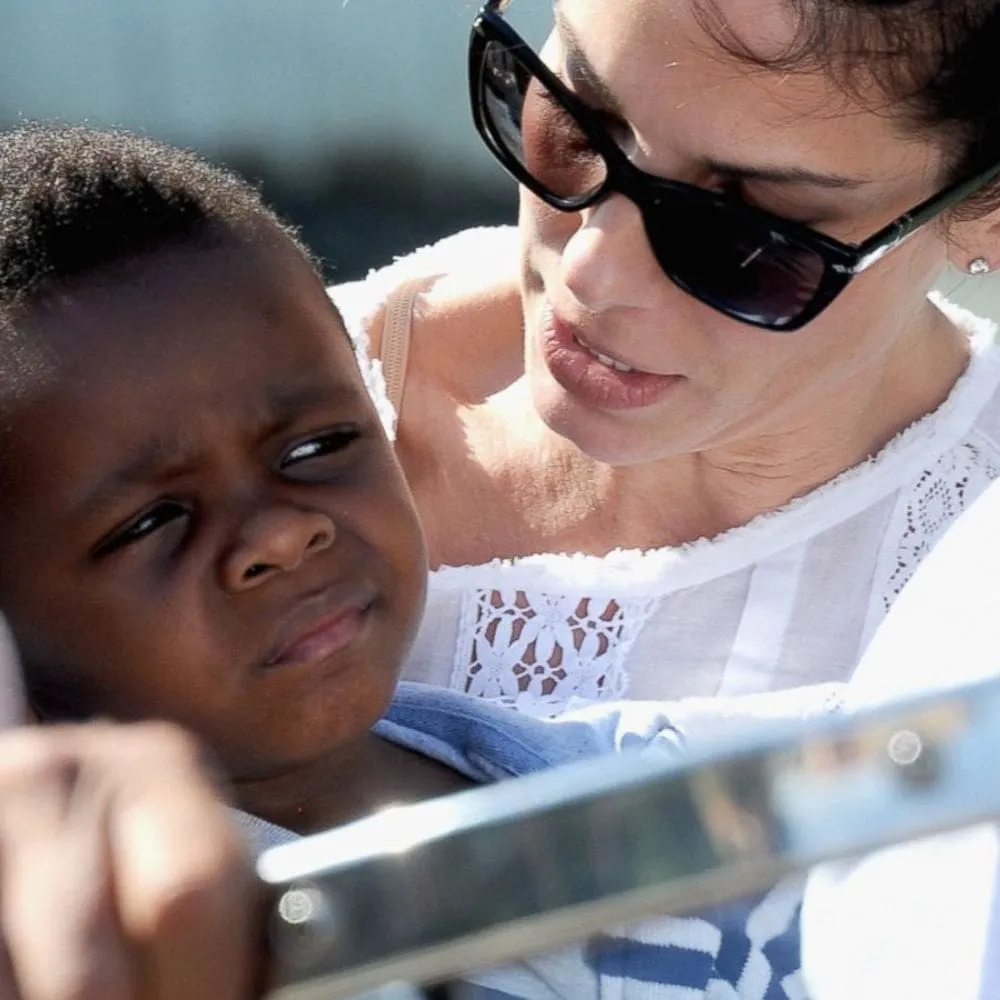 During a sorrowful period in Sandra's life, she desired solitude for her and her family to adjust to their new lifestyle. However, they were constantly shadowed in hopes of capturing a picture of Louis and his mother.
Tips and Tricks to Hide From Paparazzi
Sandra has been using her creativity to protect her son's privacy. She frequently covers his face from the paparazzi, preventing them from taking a complete and clear picture of her beloved child.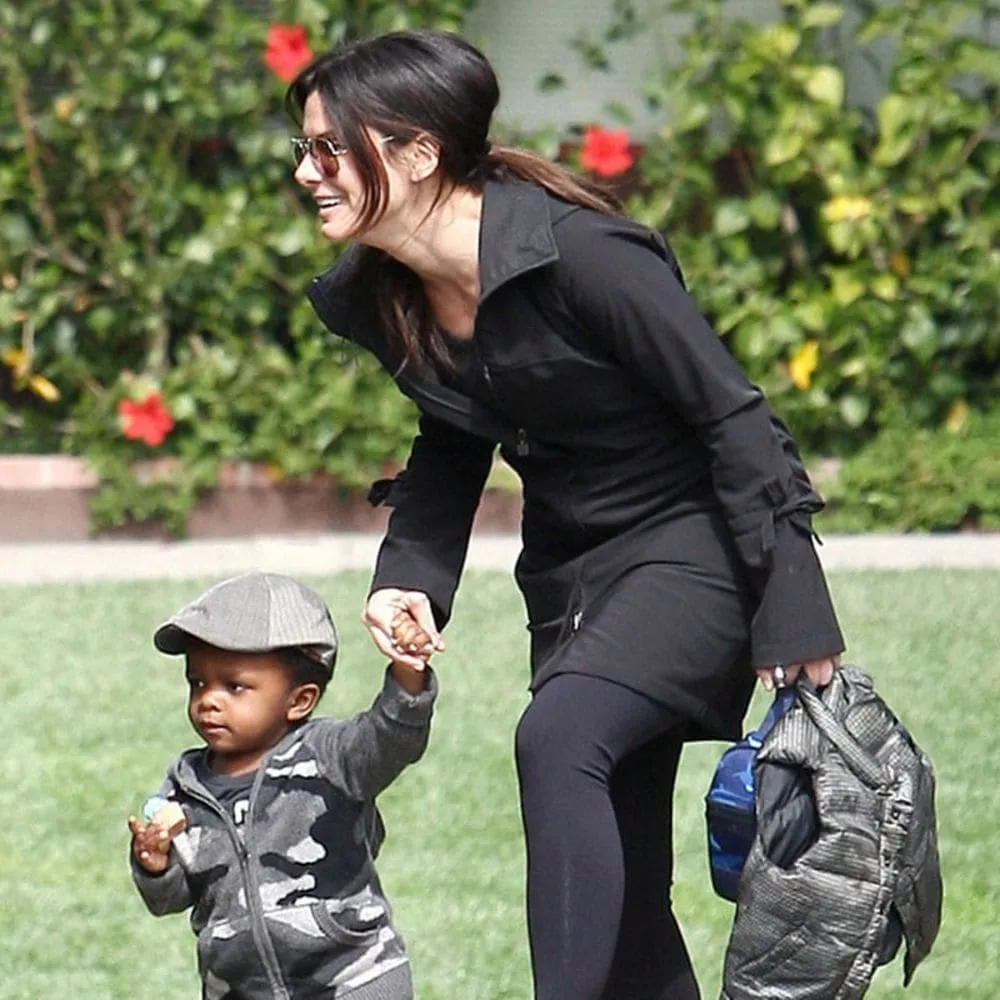 She used fake cars to mislead the paparazzi during outings with her son so that they could spend time together undisturbed, which is not an unreasonable request.
The Joys of Motherhood
Sandra has managed to maintain secrecy about her personal life by opting to solely bring up her son. Despite her career's priority as an actress, she is highly regarded by many fans as one of Hollywood's finest actresses. However, during an interview with Today, Sandra revealed that her genuine enthusiasm lies in nurturing her child.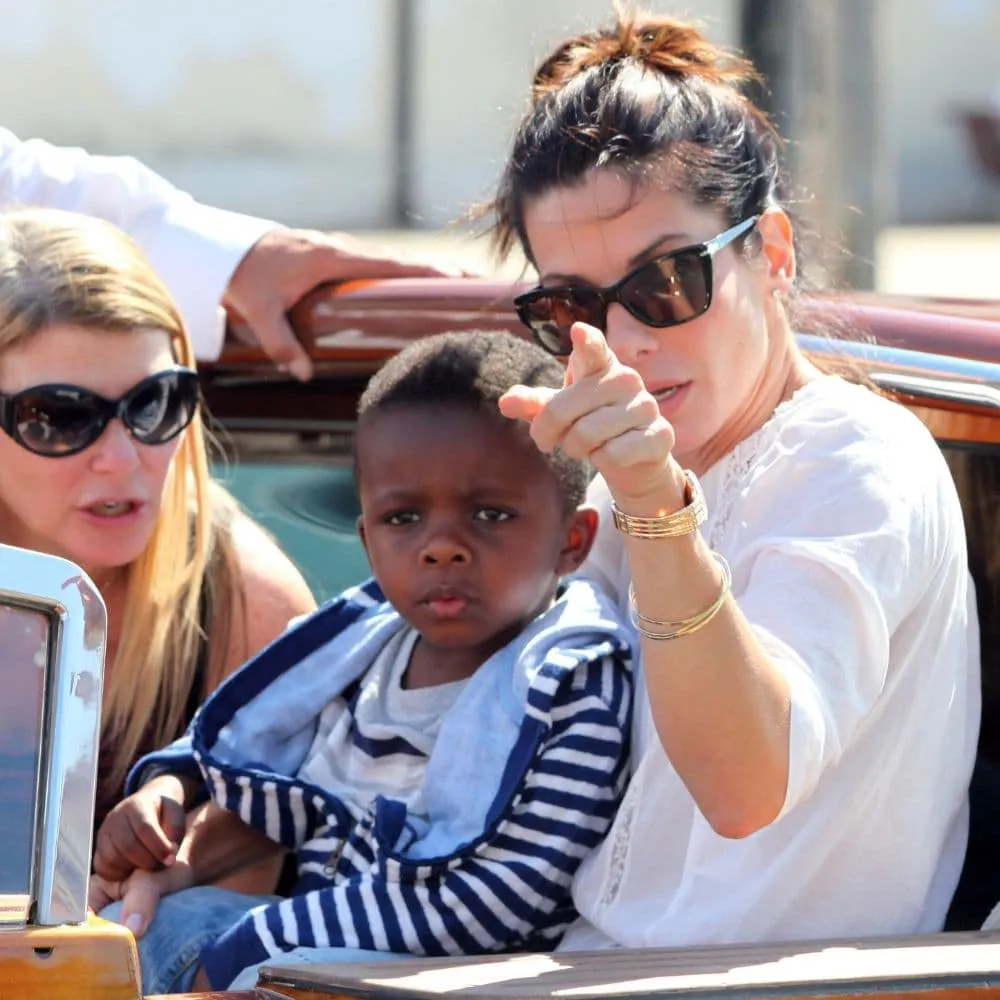 The actress stated that becoming a mother made her understand that it was her real calling in life, not acting. She compared the experience of being a mom to her true purpose that she was meant to fulfill.
Baby Number Two
If you have children, you understand the immense happiness that comes with raising a child. Bullock had more love to share and decided to adopt another child. During a conversation about their little girls, Bullock's child Louis declared that though he was not pregnant, he would also have a little girl.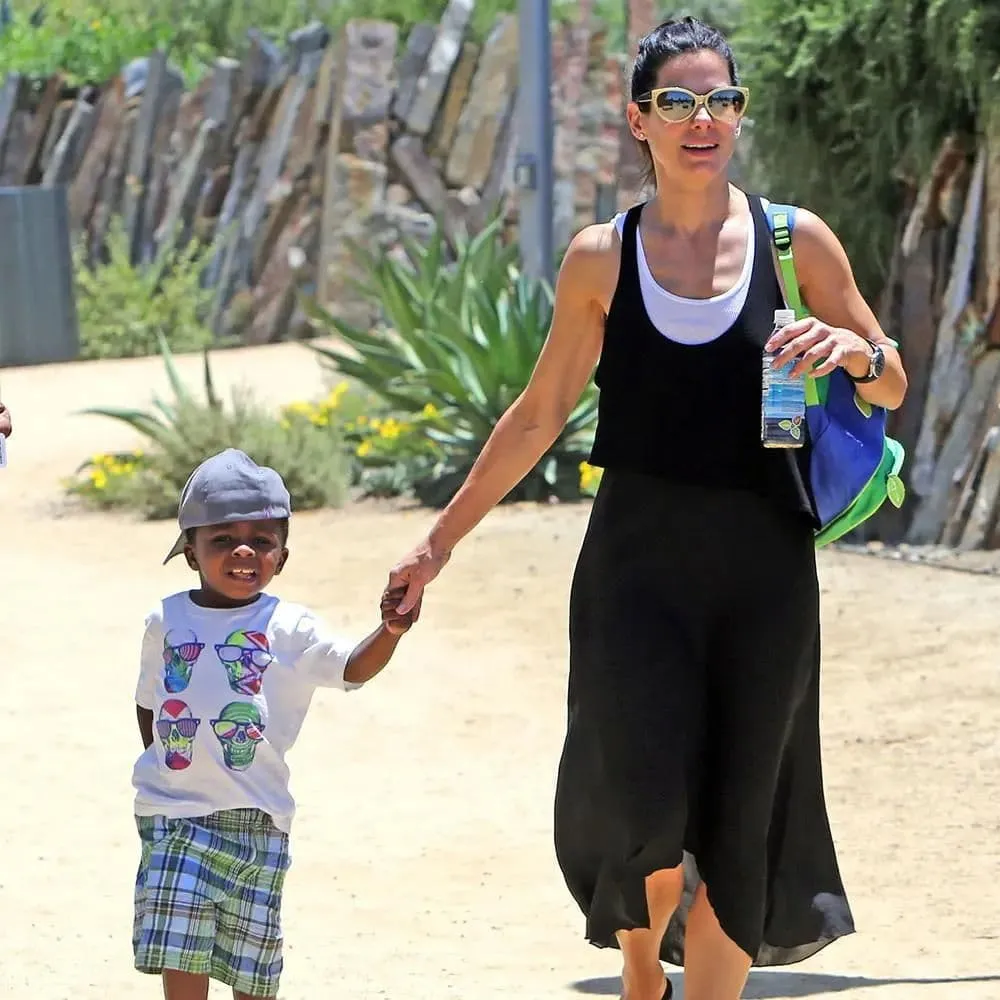 After witnessing this sign, Bullock decided to file adoption papers to adopt yet another child from New Orleans. She credits her decision to Louis, stating that he helped her overcome any reservations she may have had about adopting again.
Introducing Laila Bullock
In 2015, Laila Bullock became a part of the family. She was three years old at the time, older than Louis when Bullock adopted him in 2010. Sandra chose to share details about her family in an interview and front-page photoshoot for People Magazine, breaking her silence.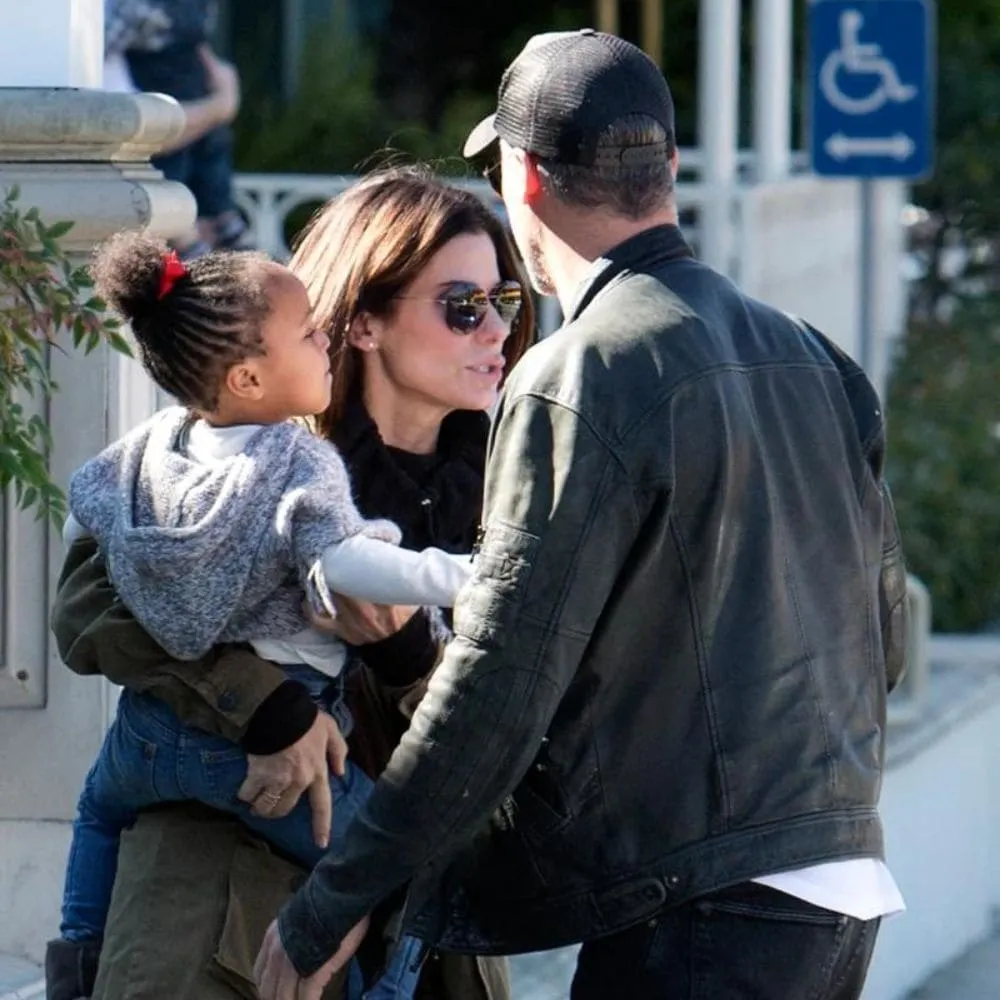 The fans got a rare chance to witness their favorite star sharing about her difficult divorce, the happiness of raising her son Louis, and the excitement of welcoming a new member into her lovely family. She was candid and open about her life, which thrilled her admirers as they saw her content in her current situation.
Hiding From the World
Despite the fact that the spread in People magazine contained numerous pictures, Bullock took steps to conceal her children's faces by using masks and strategic camera angles. Her intention was to raise them in a manner as close to "normal" as possible and protect their privacy, almost keeping their lives a secret.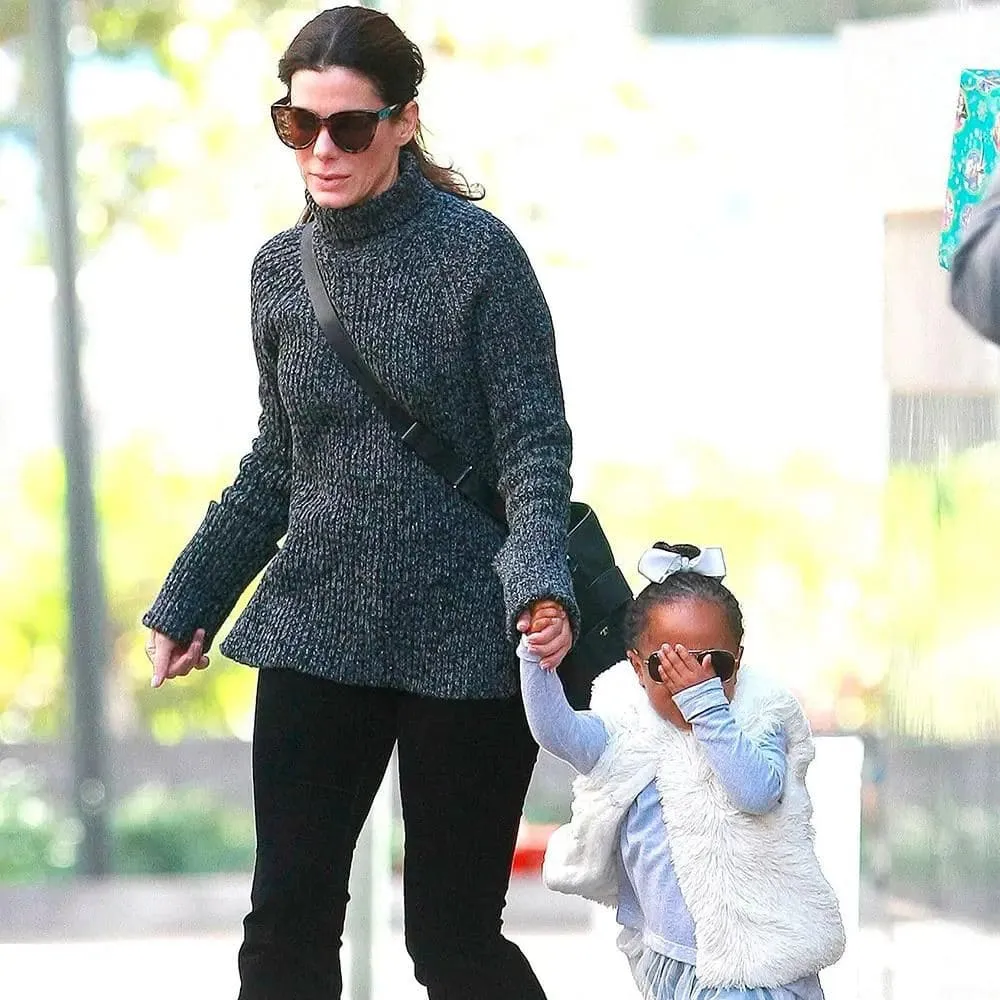 Sandra has achieved success, and her methods have been replicated by other celebrities who want to protect their children from the negative aspects of the entertainment industry and avoid media attention.
Finding Love Again
Sandra had a lot to do as a mother, but she managed to make time for dating and eventually found love with Bryan Randall, who was a famous photographer. Though he already had an adult daughter, he easily embraced the role of being a father figure to Louis and Laila.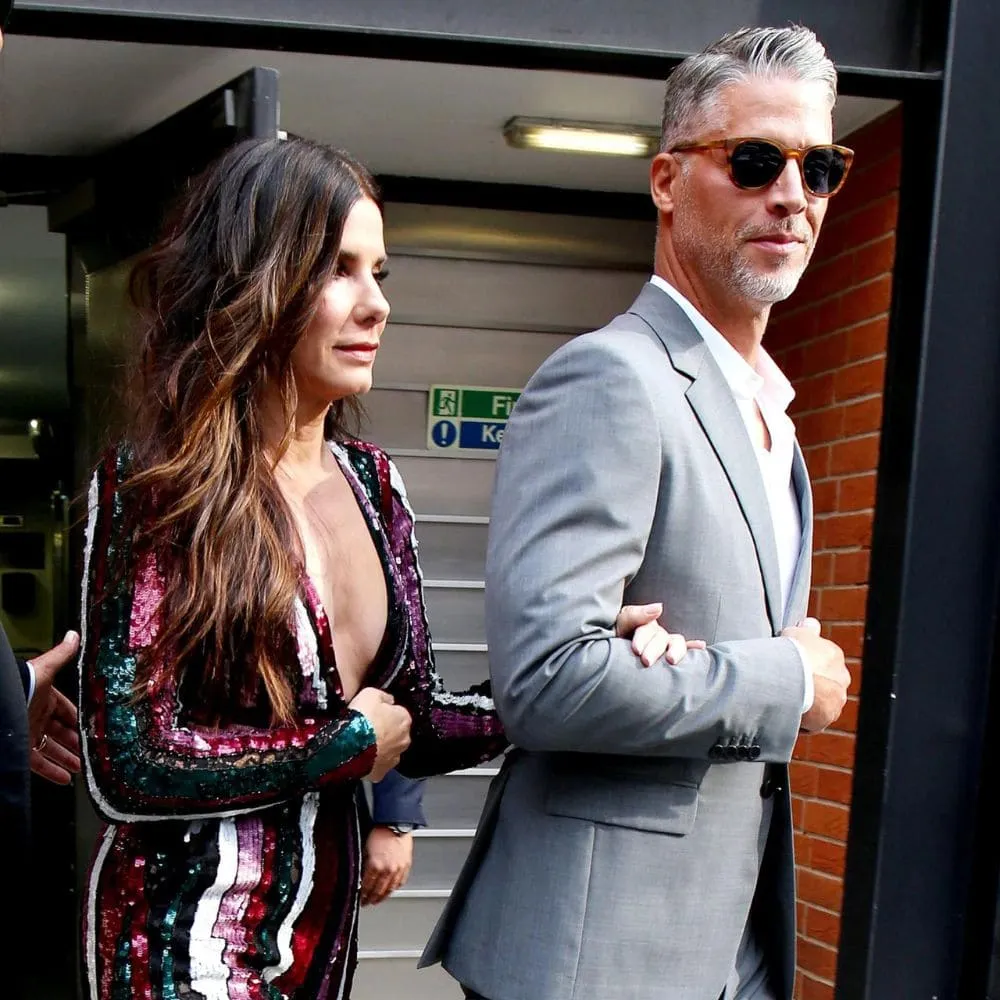 The pair was a perfect fit for each other, and both avoided the excessive attention of the entertainment industry. Although they are well-known, they choose to stay at home and prioritize spending time as a family. Bullock and her partner have been together for six years and live together.
Life with Louis and Laila
Randall, who is also involved in the field of photography, supports Sandra's beliefs of protecting children from the influence of Hollywood. Additionally, he endorses keeping their identities concealed during public outings.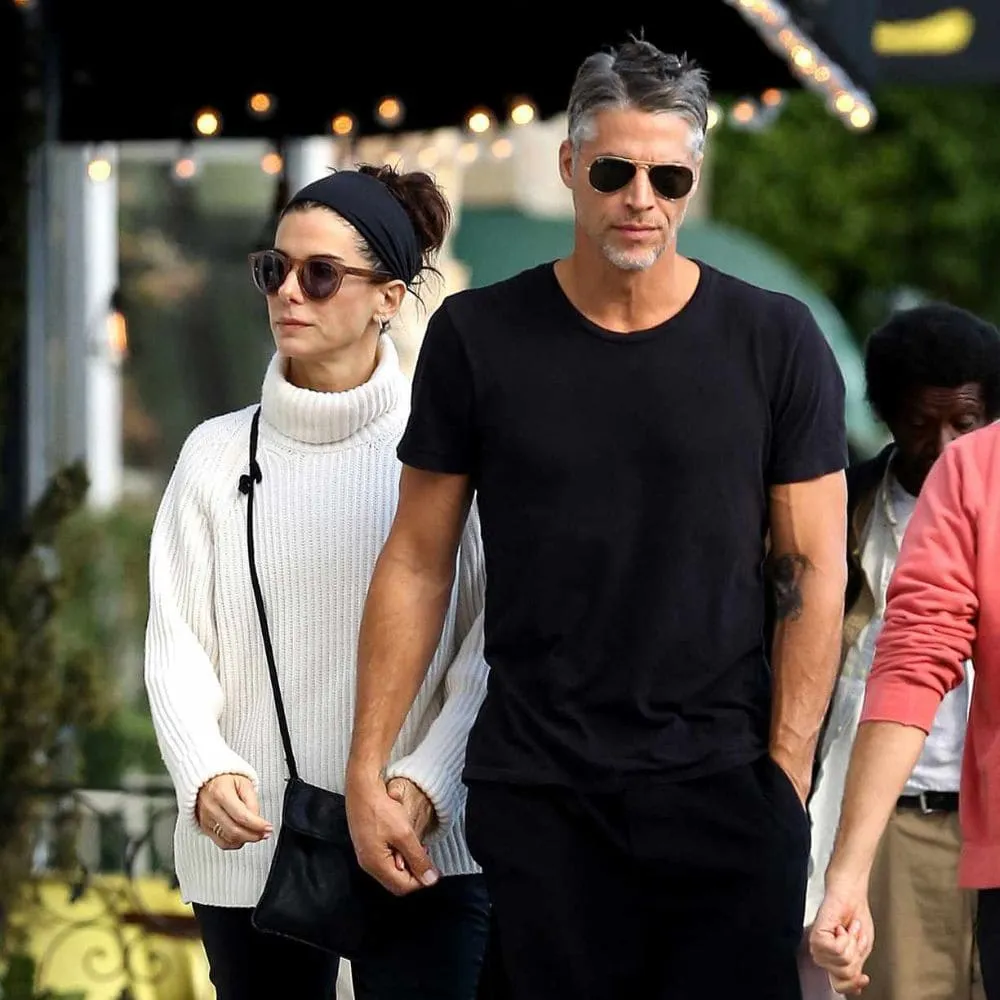 The strategies implemented by them have ensured the safety of the children. The general public has not had any recent sightings of them and the most recent pictures available are from several years ago when they were younger.
Family Bliss
Bullock and Randall have been in a relationship for over six years. Although they are not rushing to tie the knot, they cohabit and he raises her adopted children as if they were his own. While it was challenging for her to let someone into her life again, she waited until the appropriate moment to introduce Randall to her kids.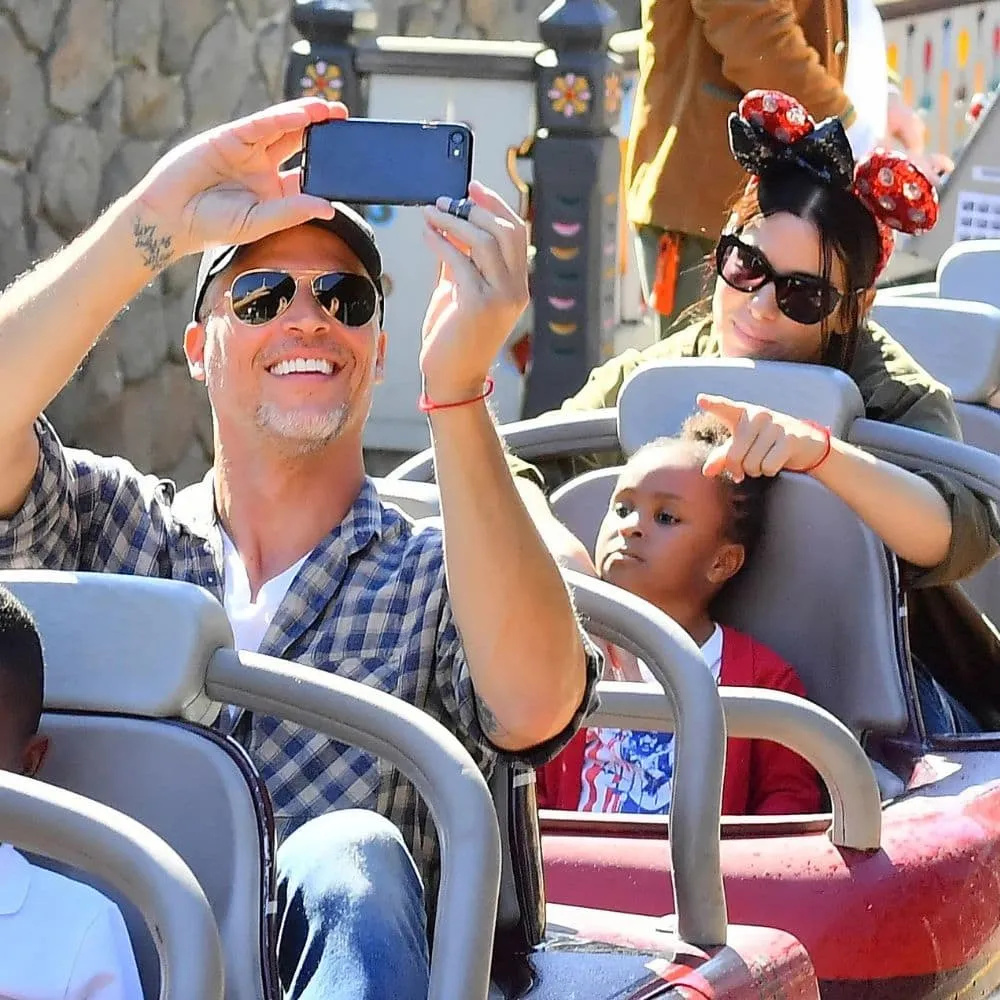 Sandra decreased her workload in acting to prioritize raising her children and went on a hiatus from her acting career from 2019 to 2021. Additionally, she is a stepmother to Randall's grown-up daughter, and the two of them spend regular quality time together.
An Attitude of Gratitude
Although Bullock possesses a fortune amounting to $190 million, she has managed to teach her kids the importance of staying modest. As an example, she only purchases three gifts for each of them on special occasions such as birthdays and Christmas. According to insiders, her offspring show good manners, behave properly, and have a practical mindset like their well-known mother.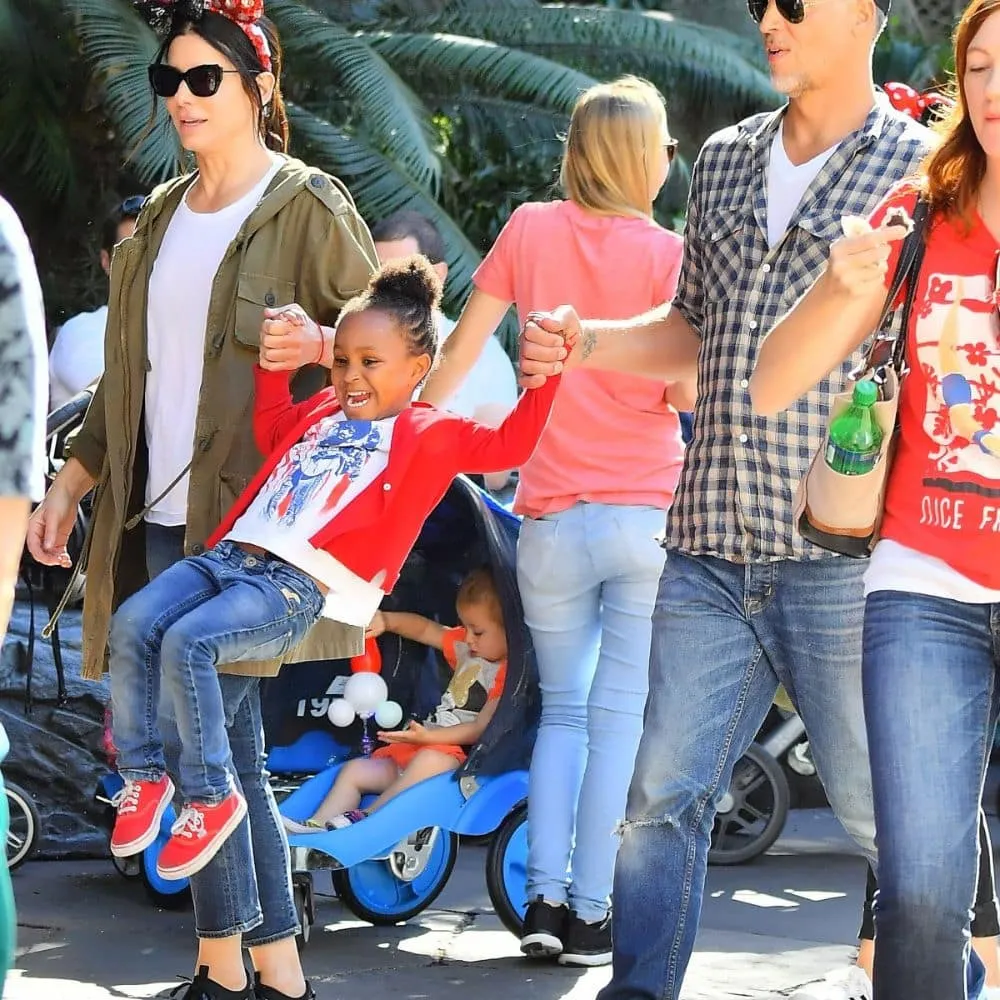 Sandra prefers it when her kids address her as "Mommy"; for her, they are her top priority, and she would opt for them over any acting opportunity.
Sharing Her Story
Sandra has been extremely particular in choosing individuals to confide in regarding her personal life. However, she made an appearance on the Today show with Hoda Kotb to discuss her experiences as a mother, the feeling of regret due to the absence of her mother during her journey, and the various choices she has made concerning the upbringing of her children.

She continued by expressing that adopting children has had a significant impact on her life, and she considers them her topmost responsibility. Although Sandra Bullock hasn't divulged any plans about adopting more children, the possibilities are endless.
The Sadness of Not Having Her Mom Around
In 2000, Bullock lost her mother, which was a tragic event. However, she only fully realized what she had lost after becoming a mother herself. Often, when daughters become mothers, they become closer to their own mothers and find happiness in sharing their experiences.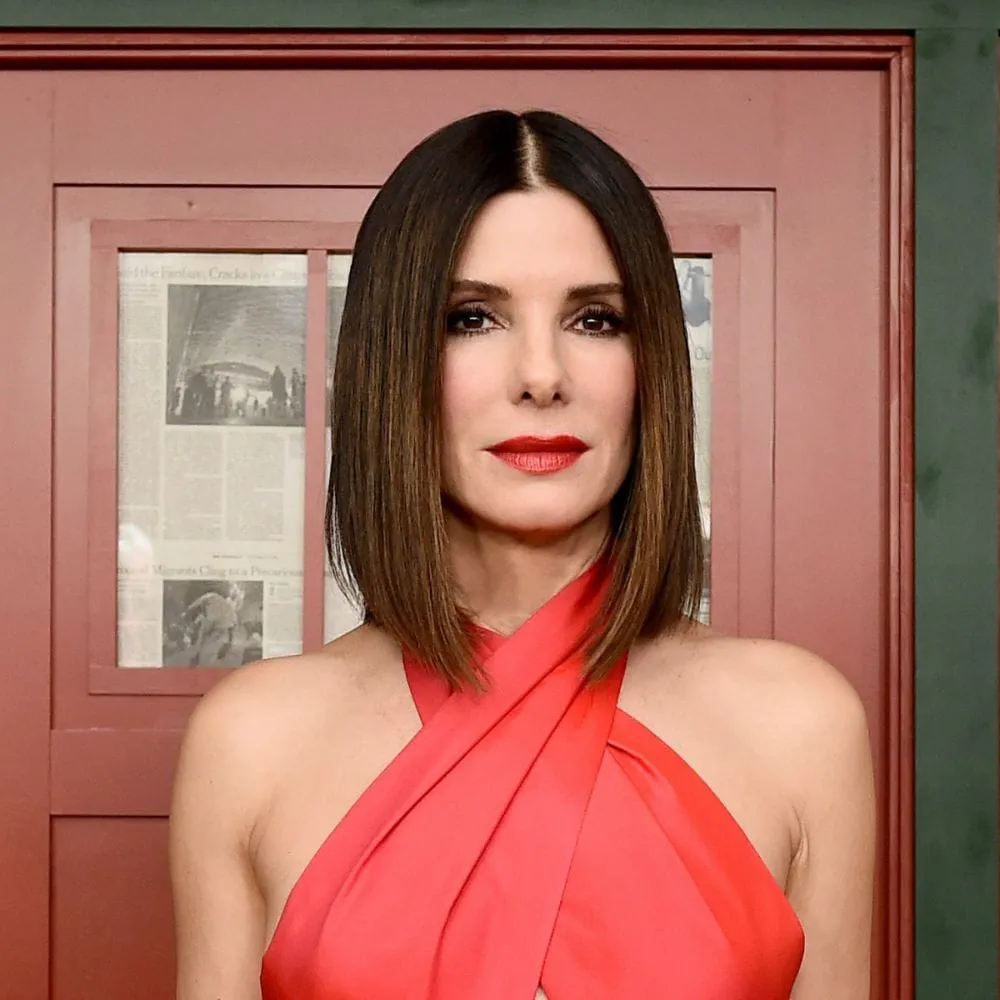 Bullock frequently expressed her grief over her mother's inability to meet her grandchildren and her realization that her children will be raised without their grandmother. However, she is determined to narrate a plethora of tales about her mother to her children as they grow up.
Priorities
Whenever she's asked about her top three priorities, Sandra's answer is consistently focused on her children. Even though she didn't become a mother until later in life, she wants other women to understand that there's truly no perfect time to either adopt or have a child.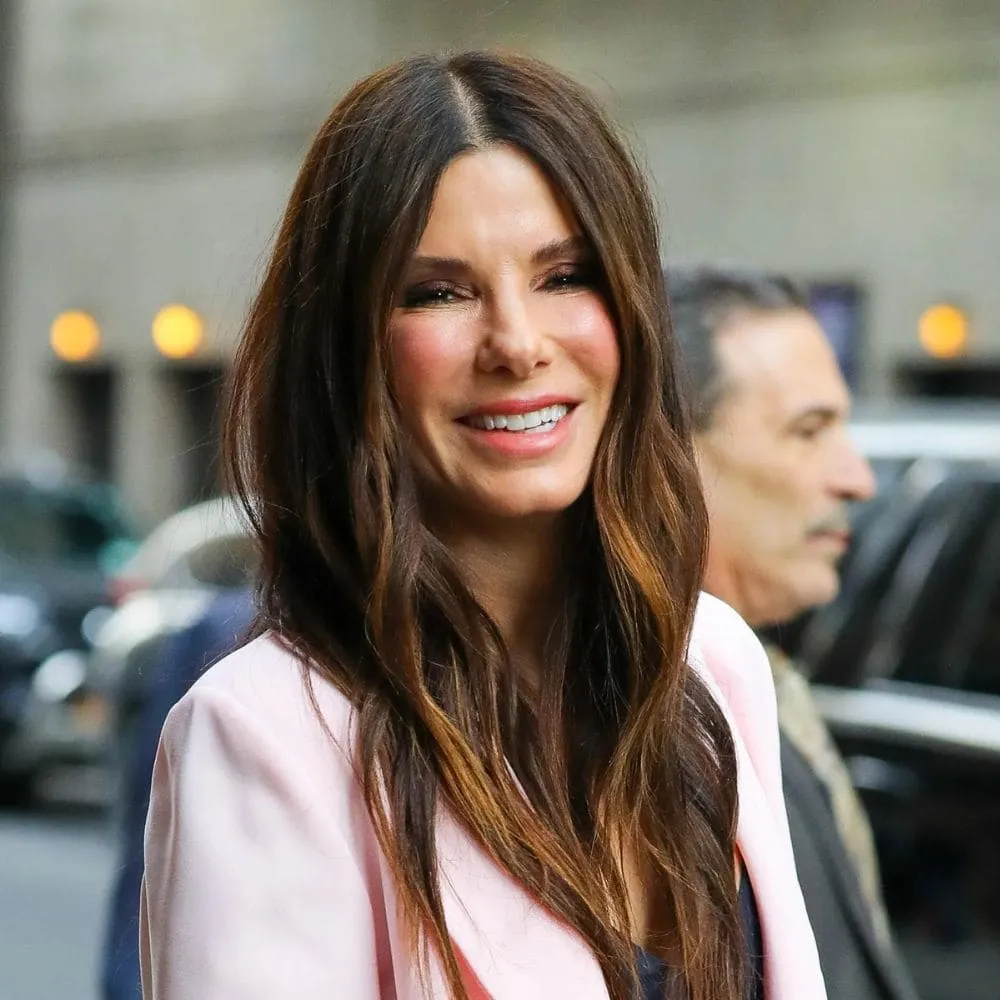 Sandra has a strong desire to raise awareness about adoption and bring attention to the normalcy of adopted families. Through her efforts, she has inspired many individuals to consider adoption, providing children with a nurturing environment and a loving family to thrive in.
The Blind Side Influence
It appears that the film The Blind Side, which portrays Bullock's character taking in a boy from an underprivileged area and assisting him in advancing his sports career, was merely a preview of Sandra's motherly qualities.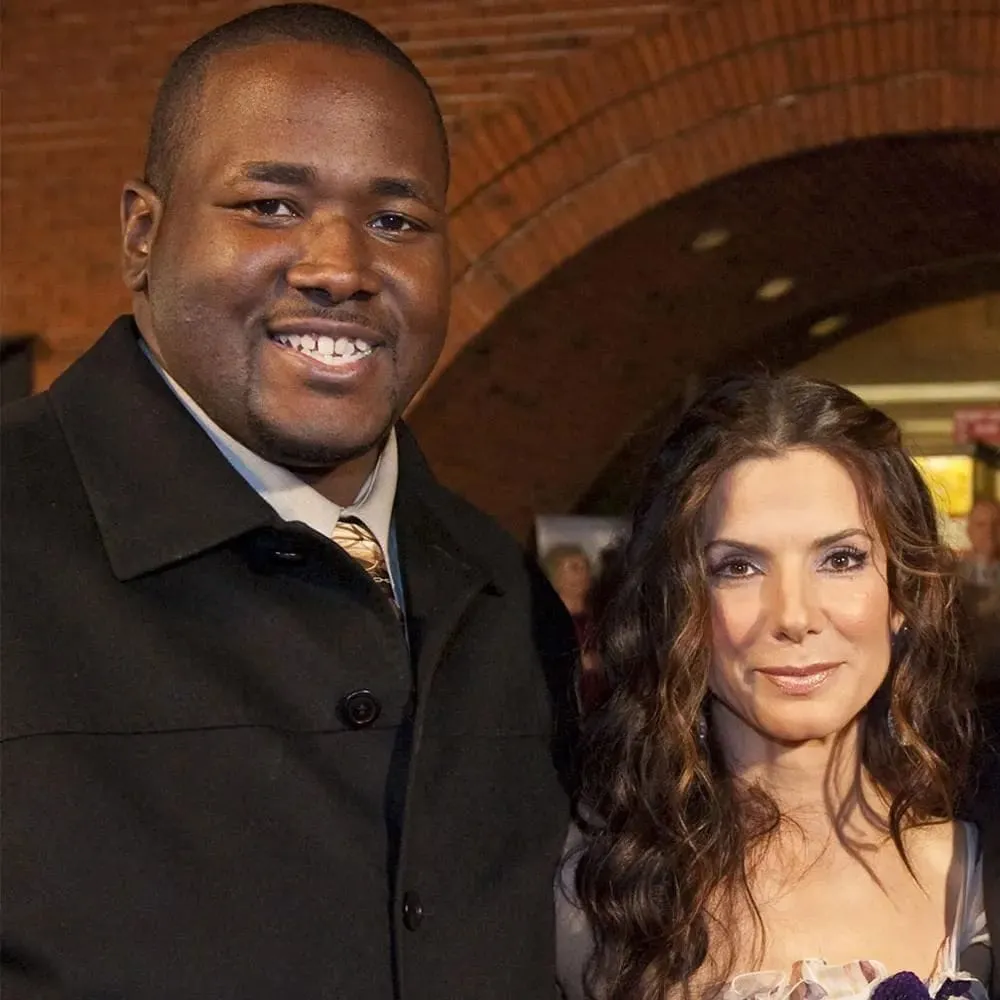 The film addressed topics related to race, dependency, the significance of a stable upbringing for youngsters, and supporting your child to achieve their maximum potential. We recommend watching it as soon as possible if you haven't yet.
Diversity Is Key
Bringing up kids belonging to a different race can be challenging, but Sandra utilized this experience as an opportunity to impart to Louis and Laila the significance of not letting their skin color affect their lives. Similar to her character in The Blind Side, where she adopted a black child, she decided to adopt two black children.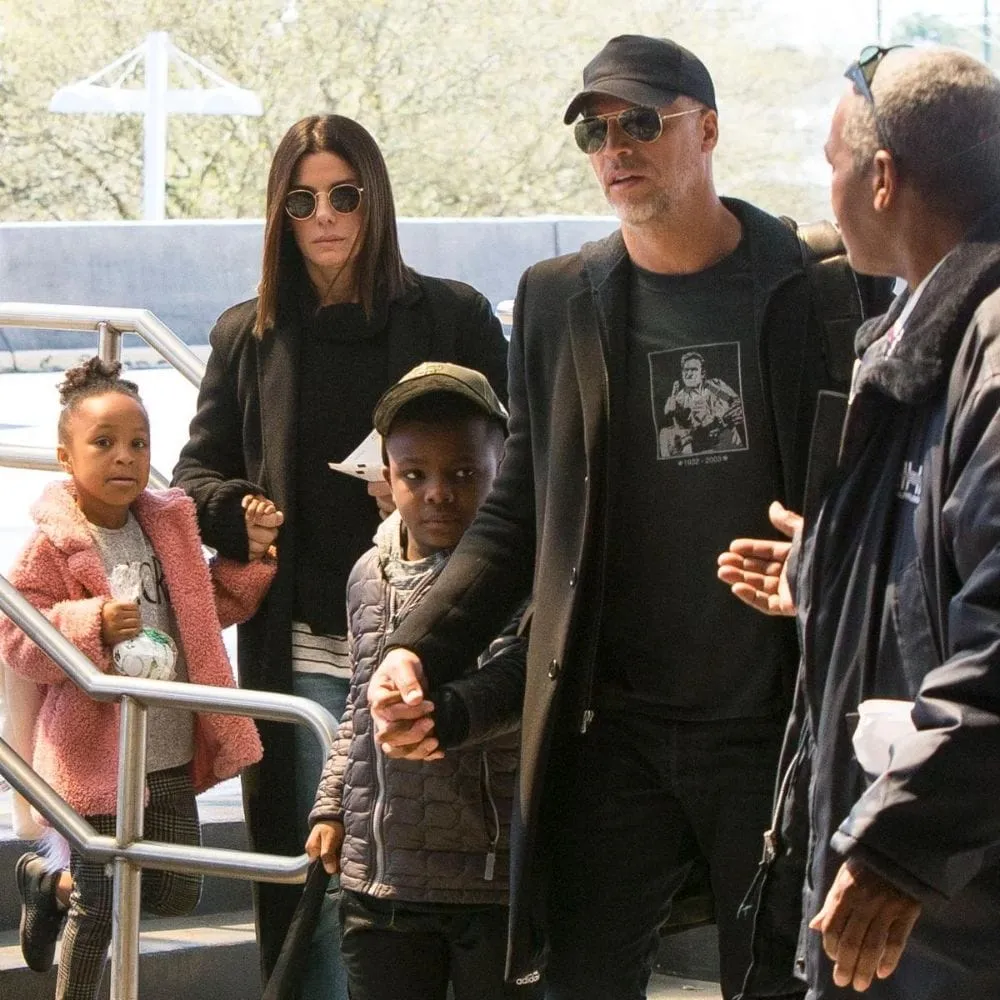 She's teaching them that there is more to family than blood or having the same skin color. Diversity is key, and Sandra has a beautiful family with her adopted children and photographer boyfriend. They are very rarely seen out together and prefer to stay home and spend time together as a family.
Pearls of Wisdom
When Louis was just six years old, his mother sat him down and spoke about the harsh truths of profiling in America. This is just one of many conversations she has had with her kids, and she strives to raise her children in as normal a household as possible.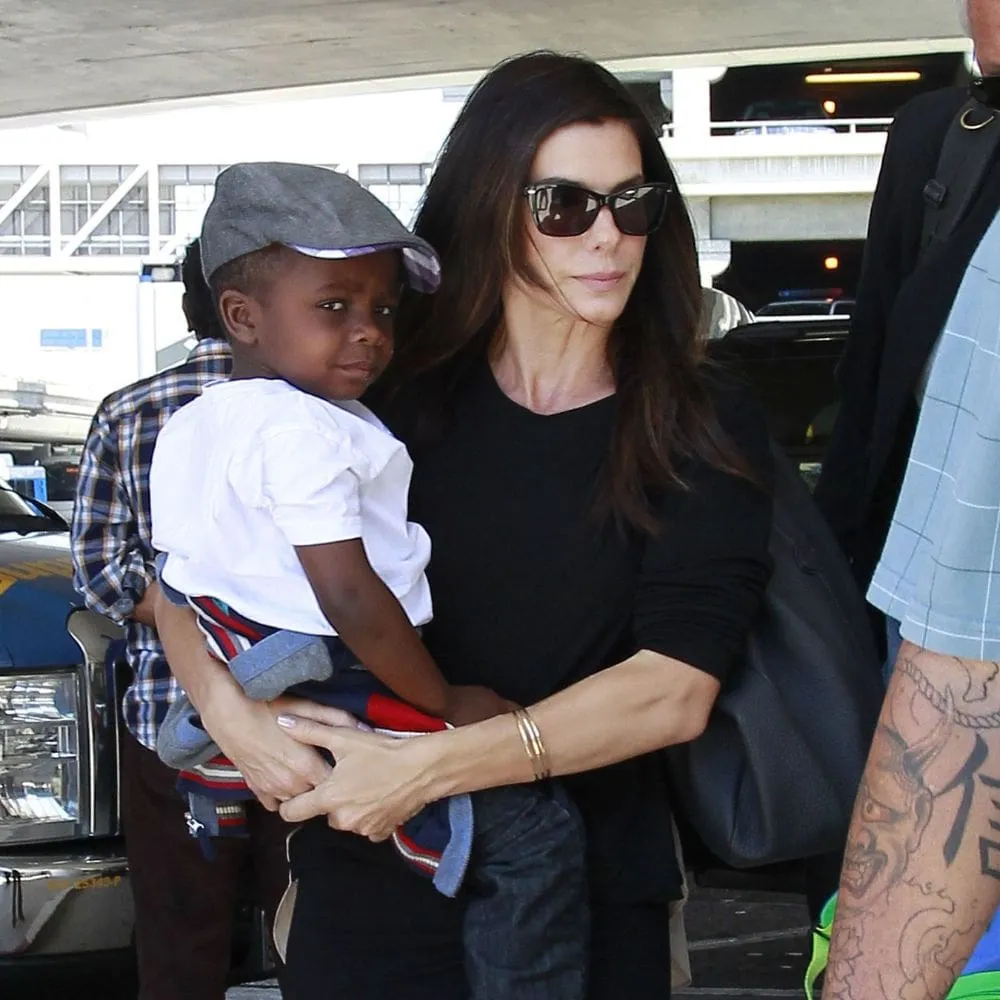 She is open and honest, and no subject is left untouched as she imparts her pearls of wisdom to her children. This honesty matters most to Sandra, as she wants her children to grow up as good people.
Choosing a Path in Life
For many celebrity kids, the urge to follow in their parent's footsteps can be pretty overwhelming. But for Sandra, the importance of her children choosing their own path in life and making their own decisions (with her guidance, of course) is greater than all.

In 2020, the world got a rare glimpse of Laila as she joined her mom on a Zoom call with the Red Table Talk cast to talk about her life and career. With the world stuck at home, interviews were never held in person. Stars did video calls just like the rest of us.
Laila, the Nurse
Laila used her screen time to thank frontline workers. She expressed that she wants to be a nurse when she is all grown up. She wants nothing more than to help people — what a sweet and kind little girl!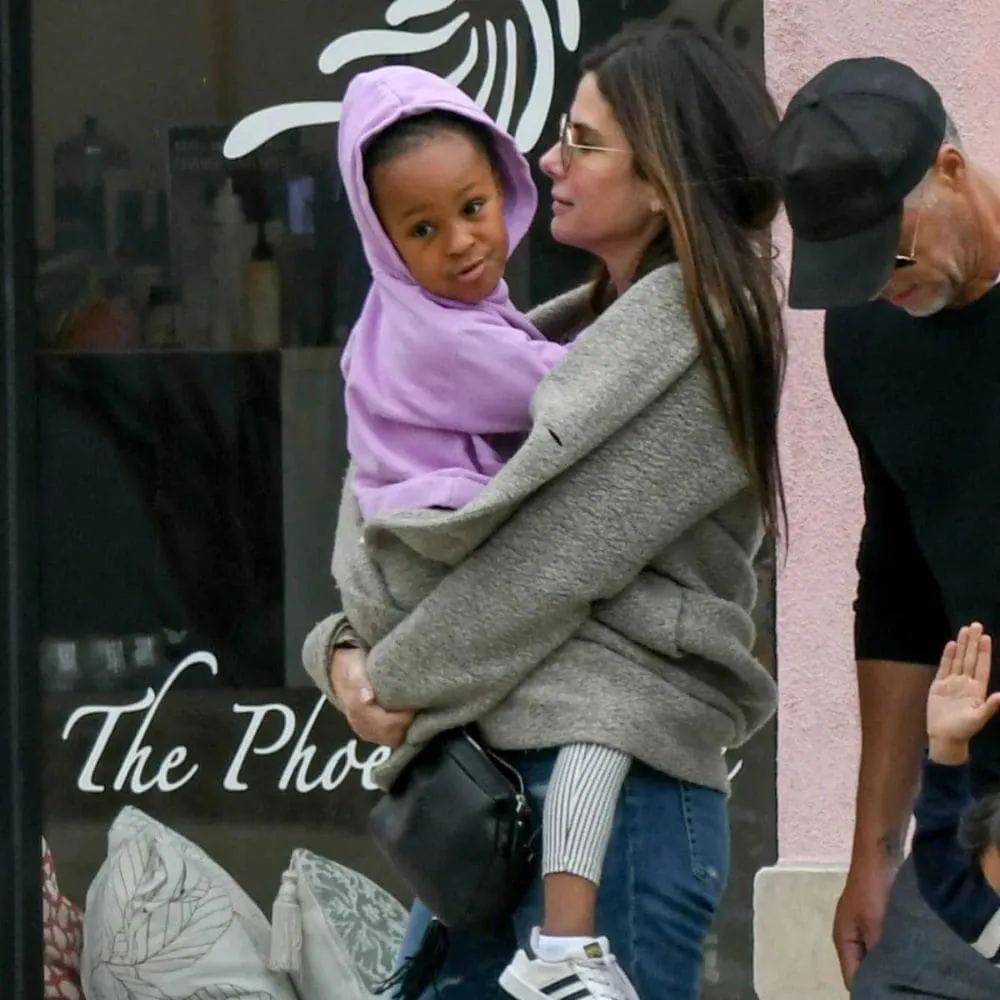 As her mother said, "She's the next superhero. She's ready to join the nurses out there… In a few years!" It seems that Sandra is raising her kids to be good, decent human beings.
Opinions About Sandra's Mothering Tactics
Many women across the world, including other celeb moms, have praised and congratulated Bullock for raising her children away from the glitz and glamor of celebrity life. They applaud her choosing instead to keep them grounded and instill good values in them.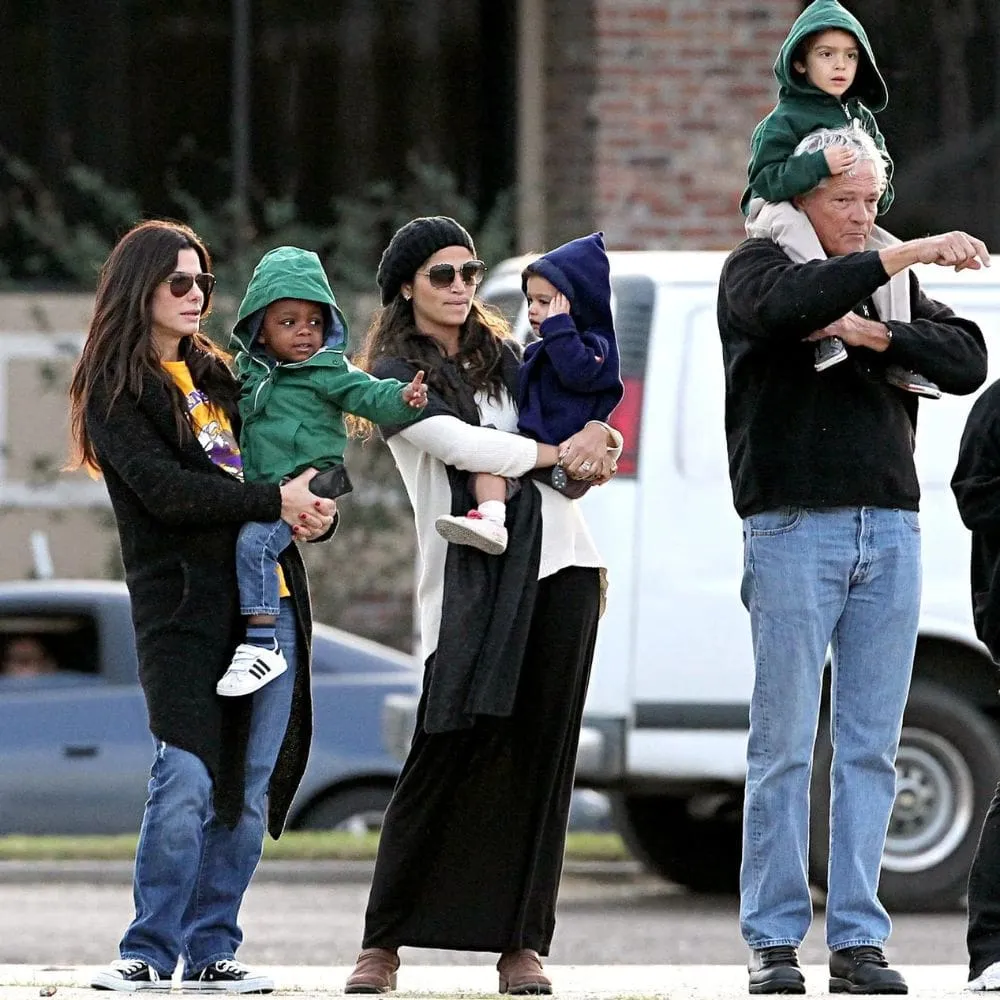 But, this has not stopped the critics, who slander Sandra's way of life as they question her decisions and choices at every turn. You can't please them all, can you?
Sandra's Fears for Her Children
Sandra has expressed her concerns about raising her children with the world the way it is and tries to guide them through tricky topics as best she can. From talking openly about social issues to keeping them away from social media, Bullock really is doing the best she can to give her children a normal life.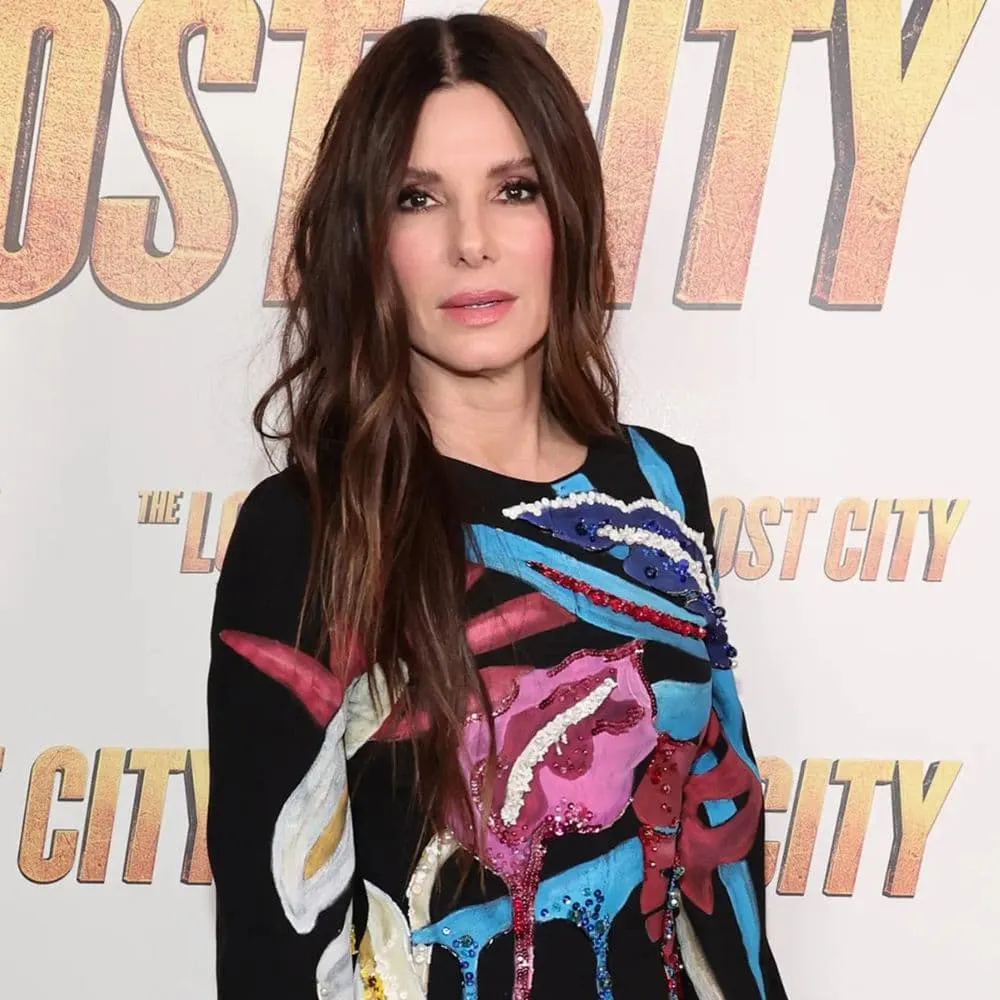 Above all, family is what is most important to the star. The kids know very little about her career and celebrity life. We don't blame her for her choices. We, too, fear the great unknowns in this rocky journey that is parenting.
Adoption Issues
Bullock is passionate about spreading awareness of the joys of adoption and giving a child a home. She spends her time advocating for adoption and for raising children in a loving home.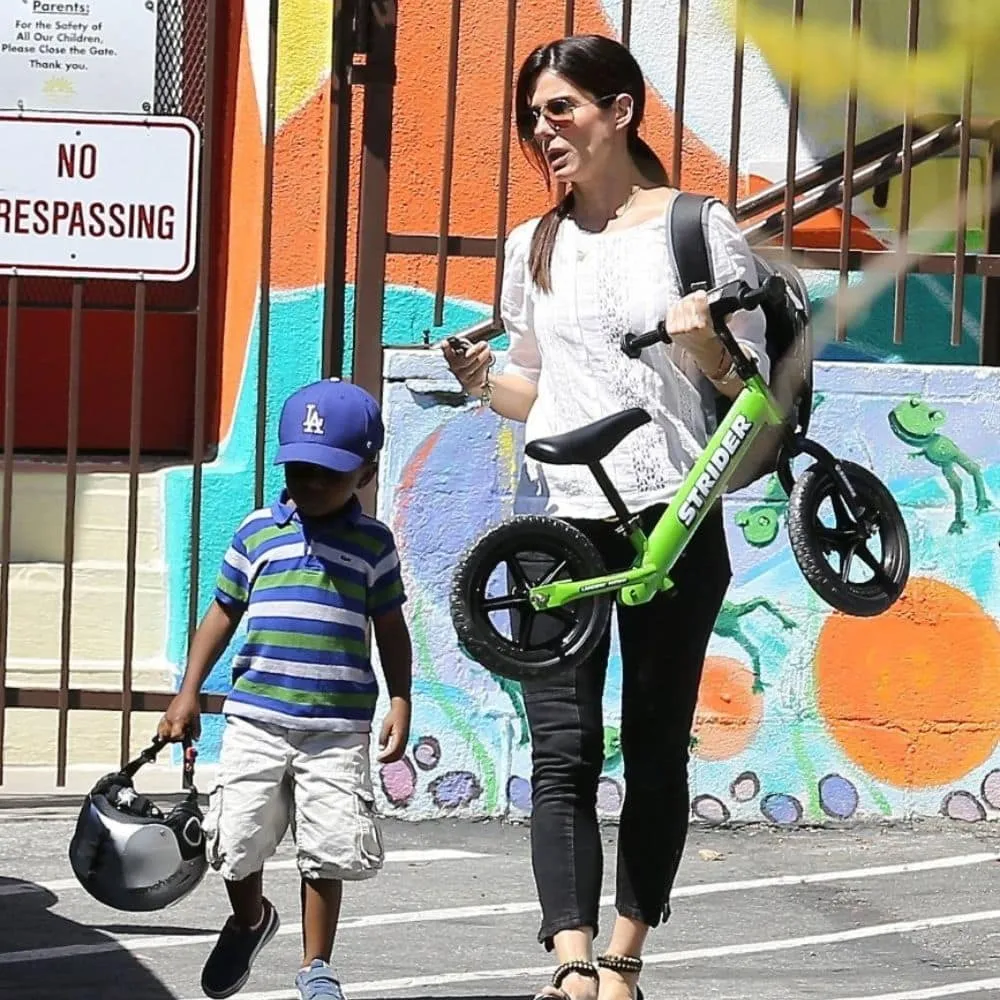 Giving birth to a child does not automatically make you a good mother; it's through adoption that Bullock realized her dream of having children, and learned what it takes to be a great mother. No matter what anyone says, it's easy to see that Sandra is doing the best she can for her kids.
Sandra, the Mom
Despite her fame and fortune, seeing Sandra happy as a mother is what her fans love most… Especially with the pain and heartbreak she has suffered over the years. From the looks of things, we all think she is doing a good job.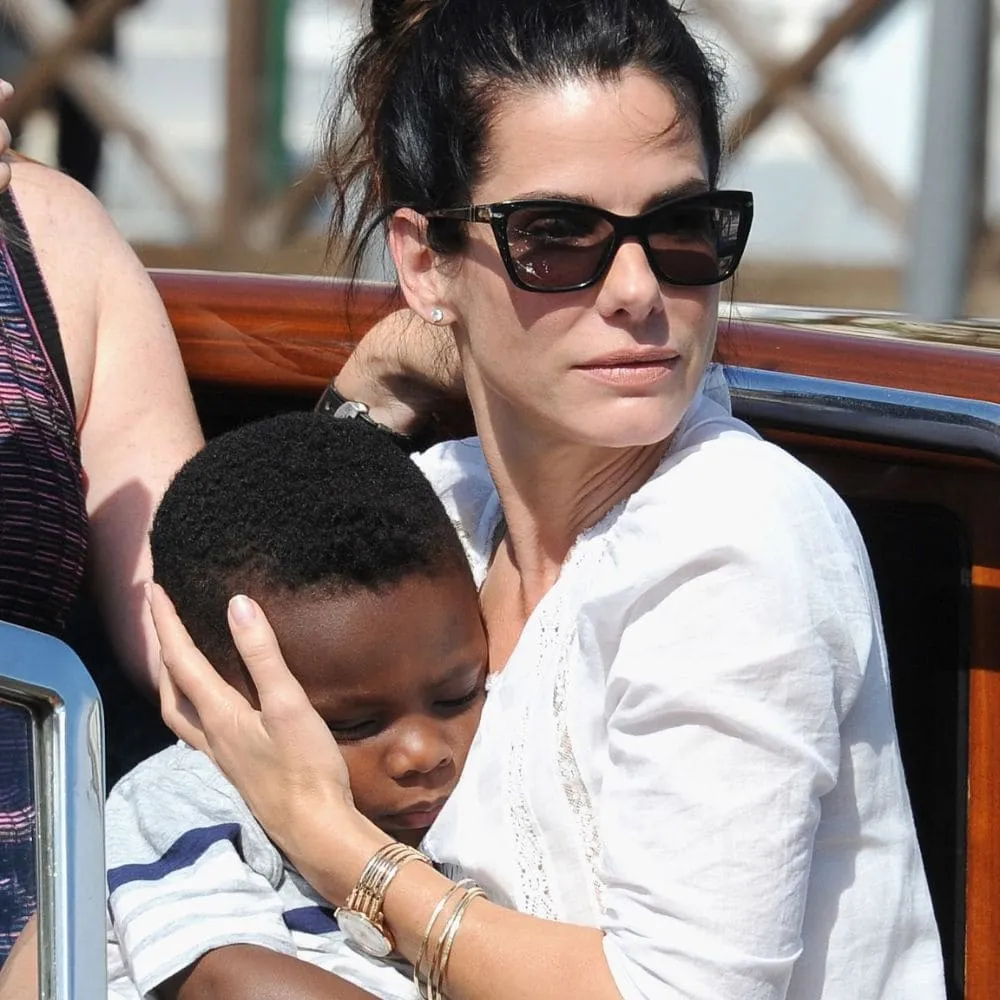 We can't wait to see who little Louis and Laila (now 11 and nine years old) grow up to be. But, we're pretty sure that they will go on to be great people who do great things thanks to Sandra and her loving ways.
Who Is Jacqueline Bisset?
To the newer generations, Jacqueline Bisset is an unfamiliar name. However, if you've grown up watching movies from the '60s and the '70s, Jacqueline Bisset is not a name you can easily forget. From the moment she first entered the industry, Bisset captured the hearts of millions of movie lovers with her charm and acting ability. The star of many popular movies such as The Deep, Bullitt, and Airport, this blue-eyed beauty has several Golden Globe nominations in her bag and has won one as well.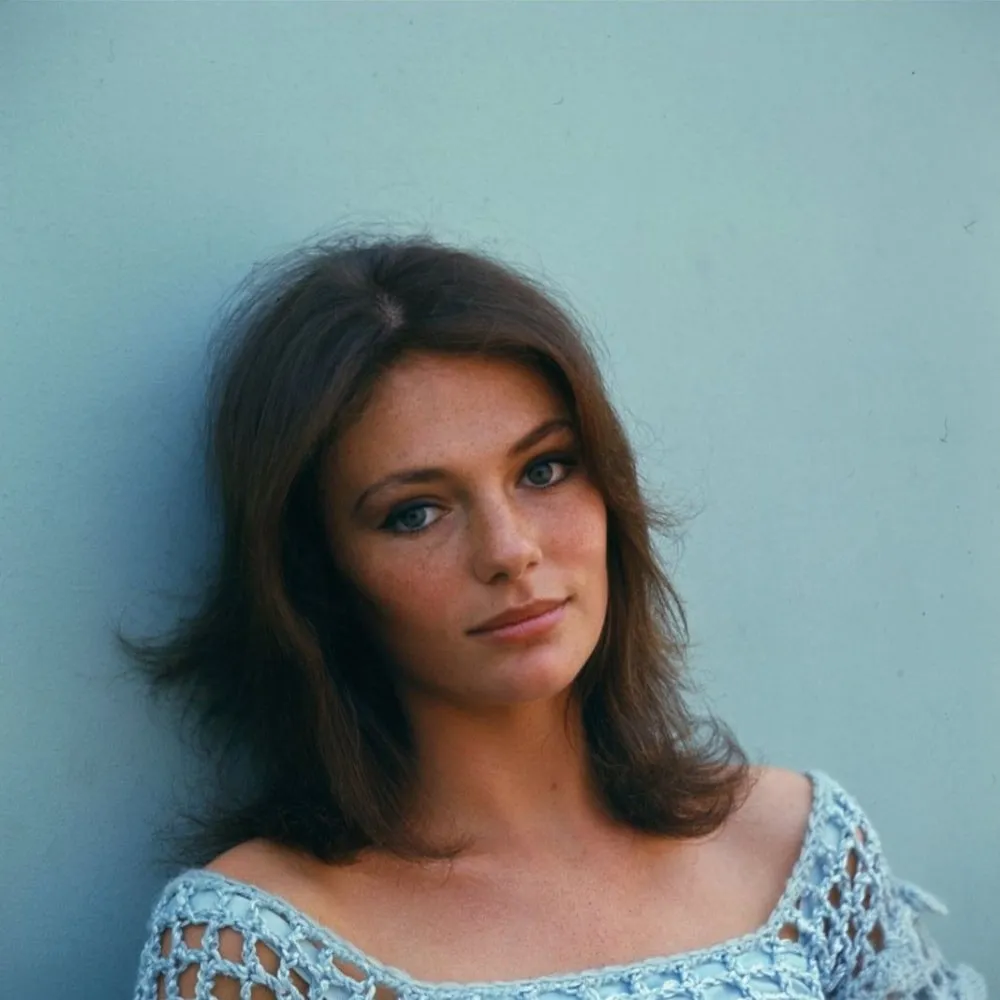 Heritage
Despite what many people seem to think, Jacqueline Bisset was not American. She was born on September 13th, 1944, in Weybridge, Surrey, England to George Maxwell Fraser Bisset and Arlette Alexander. Her parents were fairly successful in their professions, with her father being a general practitioner and her mother a lawyer. Her heritage is pretty unique too, as she is descended from several European cultures. Her father was Scottish while her mother was half-English and half-French, having cycled from Paris during the Second World War to escape the German invasion.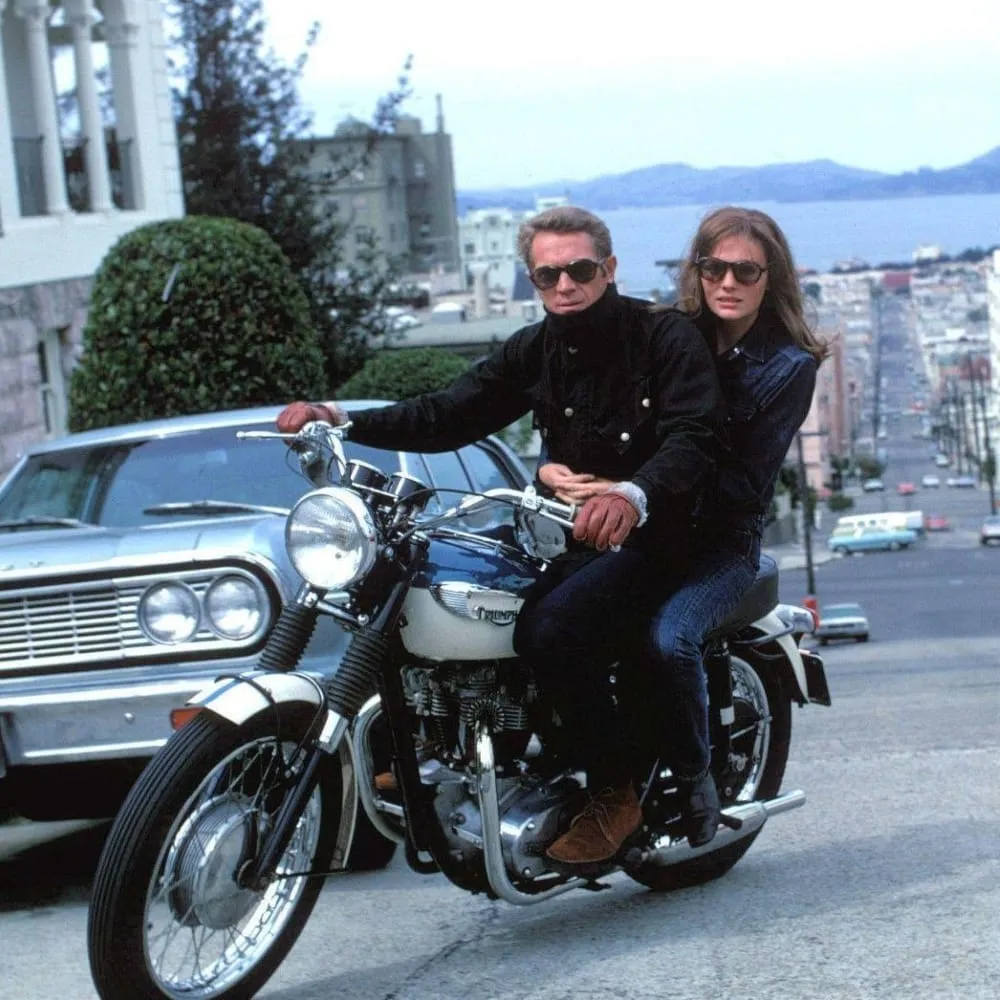 Growing Up in Tilehurst
Although Bisset was born in Surrey, England, this is not where she was raised. She spent her youth in Tilehurst, a suburban town in Berkshire located just west of Reading. She grew up in a 17th-century cottage with her family, and the cottage still exists today. Surprisingly, the cottage still belongs to her and she spends almost half of every year in her childhood home in Berkshire.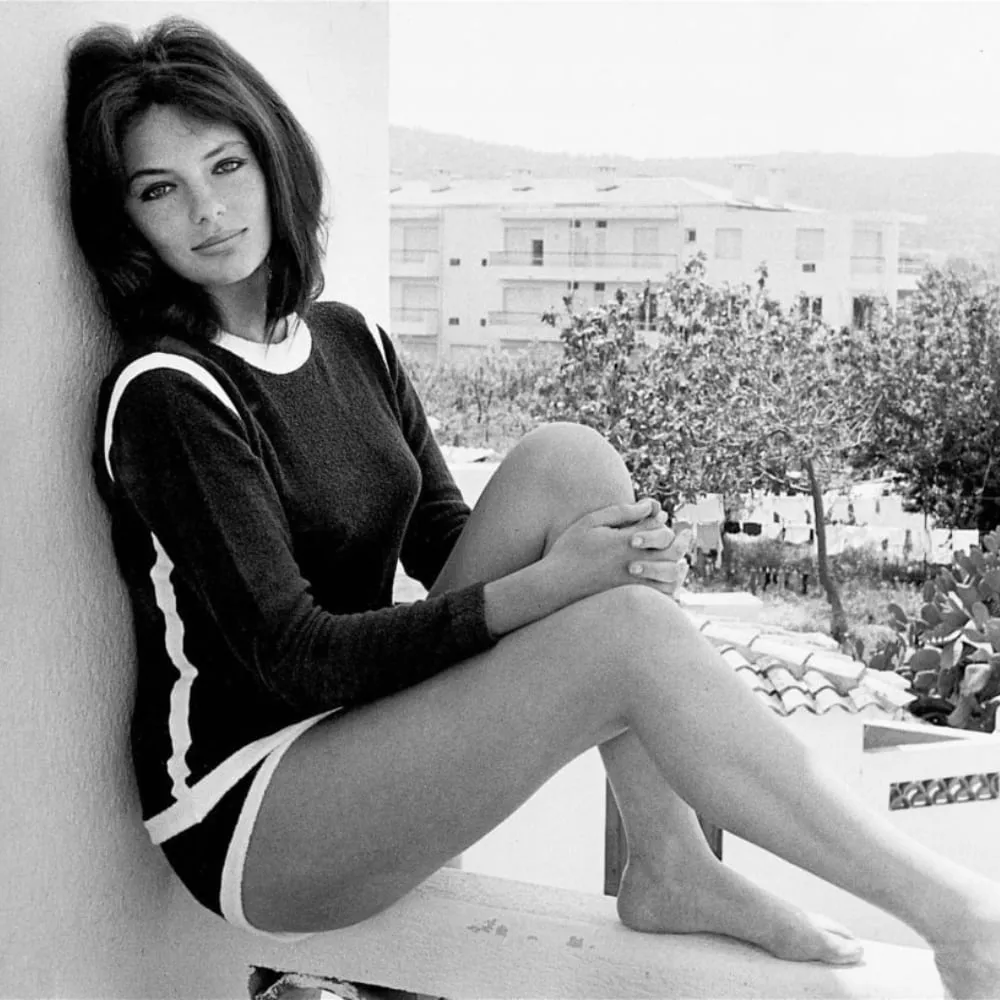 French Education
Jacqueline's parents were affluent and well-respected, due to their successful vocations as a general practitioner and a lawyer. As a result, Jacqueline grew up receiving the best education. She was educated in Lycee Francais in London — a French co-educational school founded all the way back during World War I. She also received French language lessons from her mom, and would often speak French with her siblings when she wanted to hide a secret from the neighborhood children.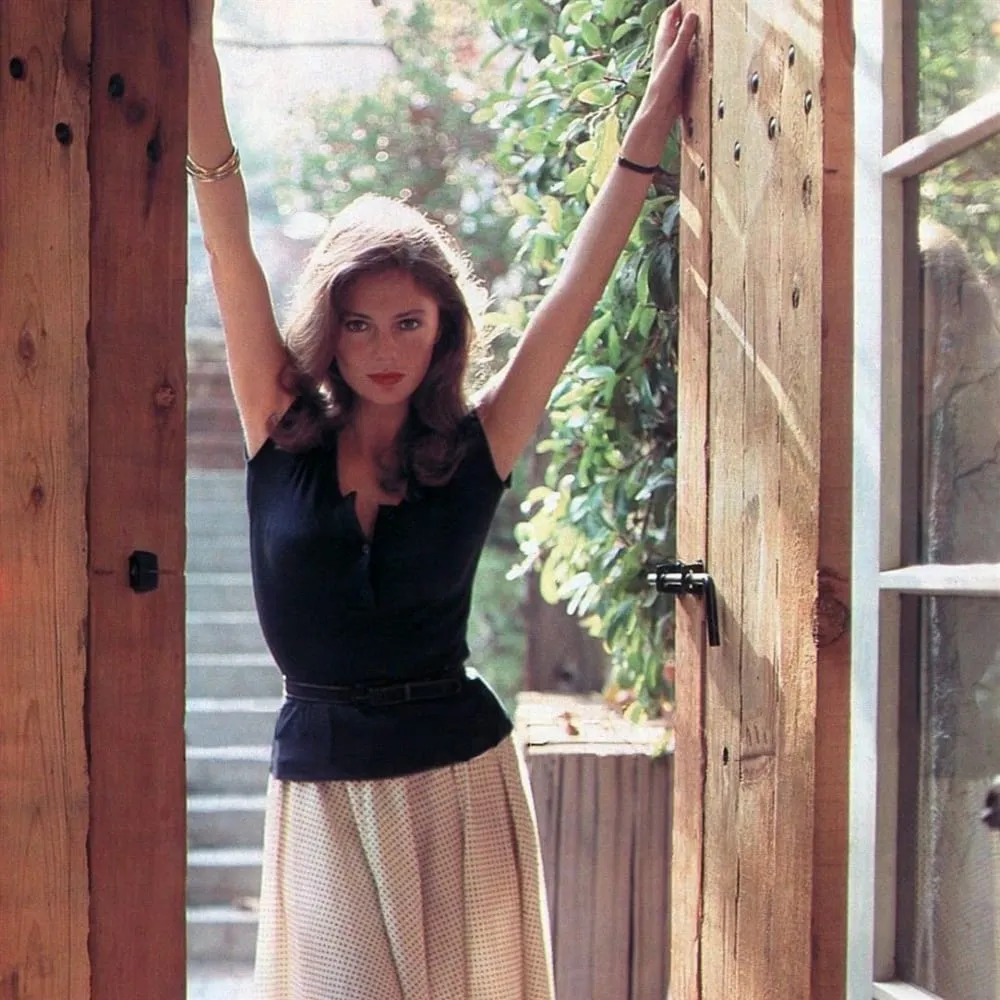 Ballet Lessons
Jacqueline's privileged upbringing not only provided her with a top-notch education but helped her shine in extracurricular activities as well. As a child, she received ballet lessons, a skill that later supported her in her acting career. As she grew up, she also began to take acting lessons and worked as a fashion model to pay for them. However, her days in the sun were short-lived. Her mother was diagnosed with disseminating sclerosis in her teenage years, and she soon faced the harsh reality of life.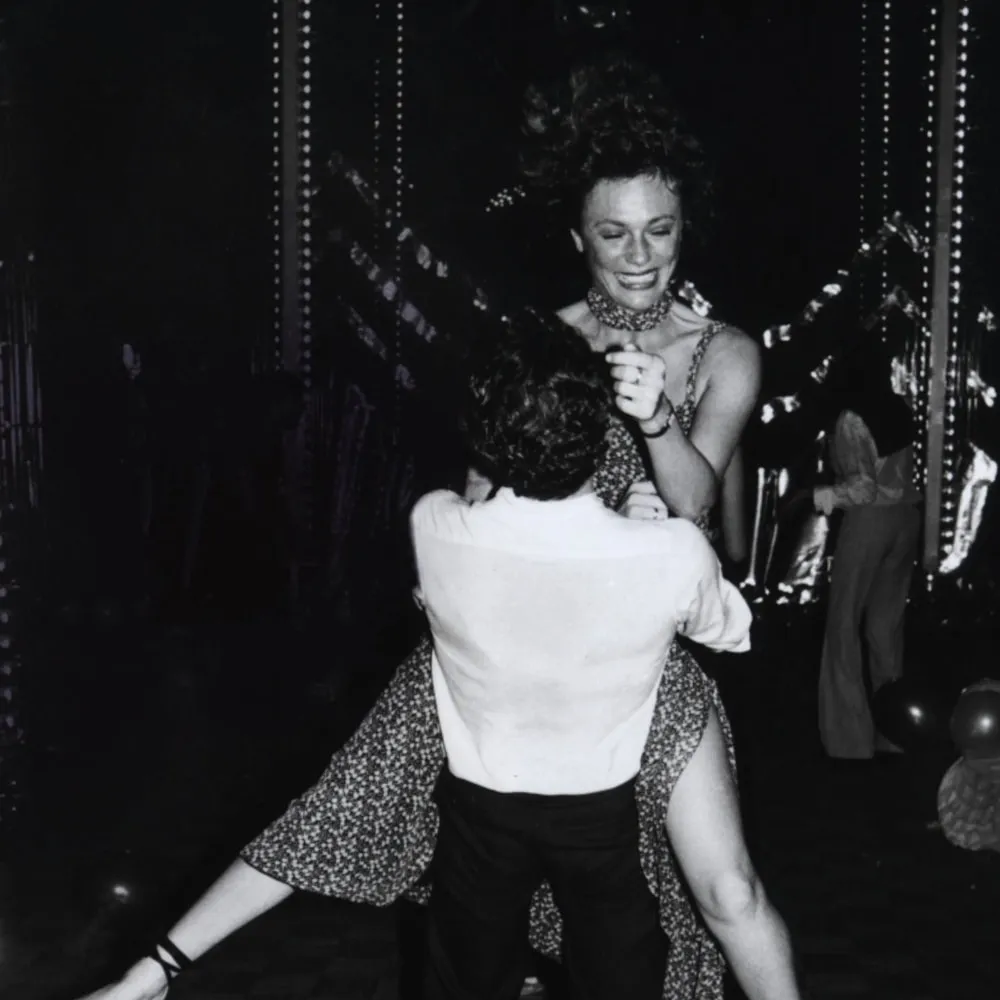 Her First-Ever Film
Jacqueline's first acting gig was fairly forgettable. Her first appearance in a film was in 1965 when she was 21 years old. She appeared in an uncredited role as a prospective model in Richard Lester's film The Knack…and How To Get It, which was based on a play by Ann Jellicoe. Although her role in the movie was insignificant, the movie as a whole was largely successful – winning the Palme d'Or at the 1965 Cannes Film Festival and being nominated for the Golden Bear in Berlin.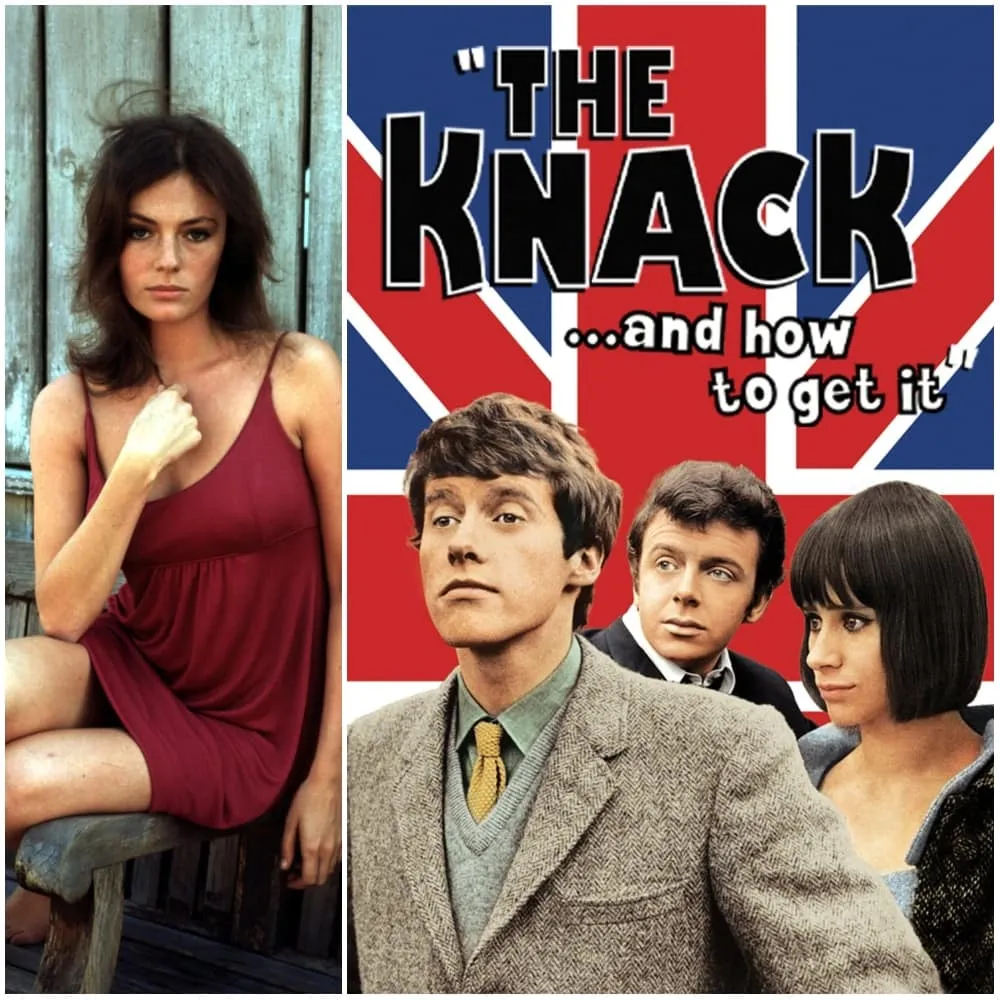 Working With Roman Polanski
The success of her previous uncredited film, The Knack…and How To Get It, soon paved the way for her to more important and significant acting gigs. She made her official debut in 1966 in the movie Cul-De-Sac, directed by the legendary director Roman Polanski. This was her second film appearance and she played a small role, but she received credit for it. However, in the credits, she was noted as Jackie Bisset as opposed to Jacqueline Bisset — her actual name.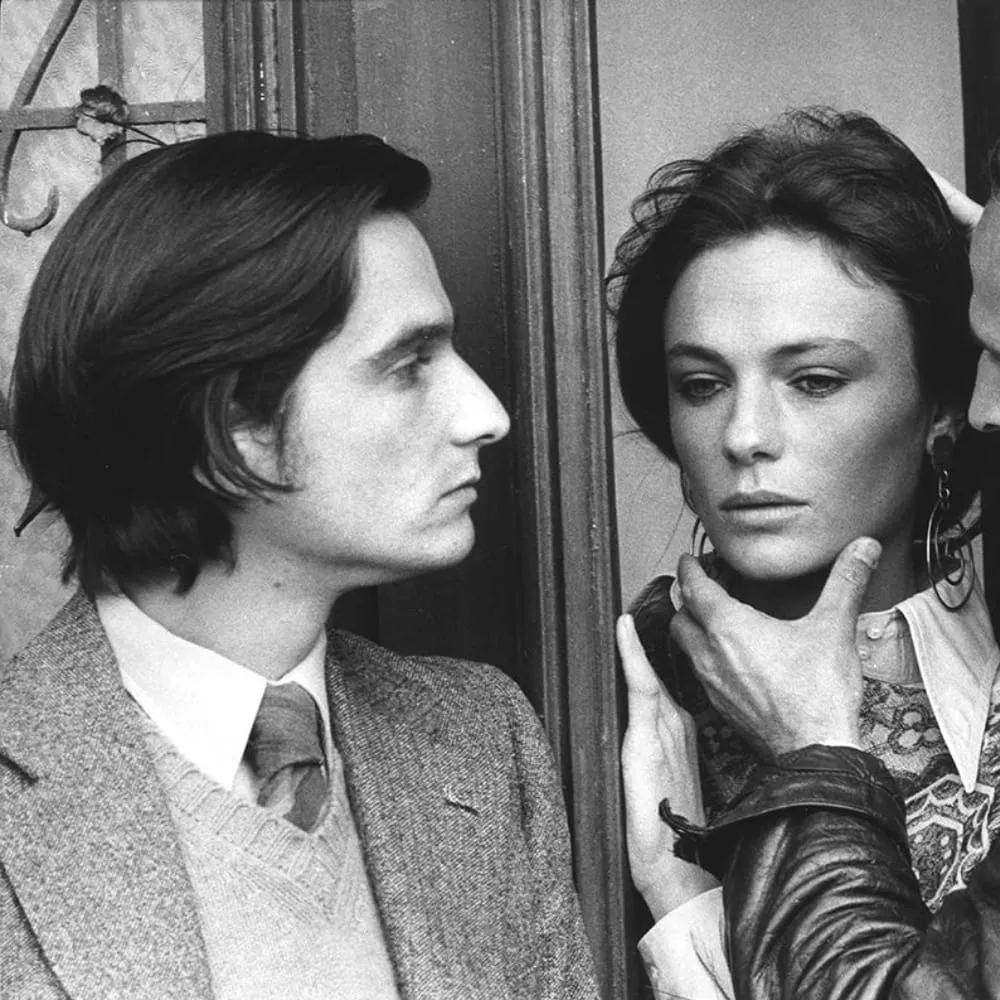 Contract With Fox
Due to Bisset's success with the movies The Knack…and How To Get It and Cul-de-Sac, she was soon offered a major role in Two for the Road in 1967. The romantic comedy was critically acclaimed and received several Oscar and Golden Globe nominations. For Bisset, this was her first major role, and she got the opportunity to work with brilliant actors such as Albert Finney and Audrey Hepburn. She executed her job perfectly, and soon, 20th Century Fox offered her a contract due to her exceptional performance.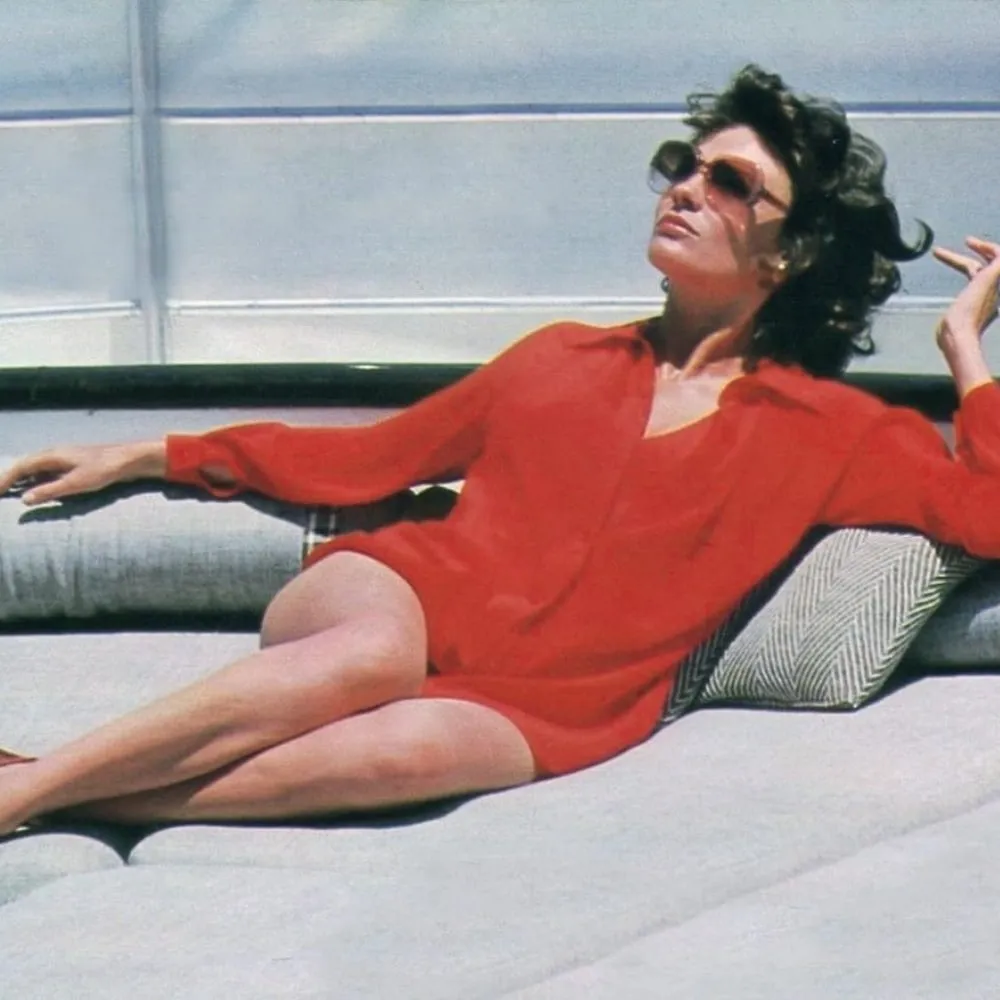 Double 'O' Seven
Who wouldn't love to be apart of a James Bond movie? Soon after 20th Century Fox signed a contract with Jacqueline Bisset, the perfect opportunity arose for the young actress. She found herself playing the role of Miss Goodthighs in Casino Royale. No, not the one released in 2006! This Casino Royale was a James Bond satire released in 1967 and featured an ensemble cast composed of many talented actors such as Peter Sellers, Ursula Andress, and Woody Allen. Needless to say, Bisset still managed to stand out amongst the stars and became a cult classic queen.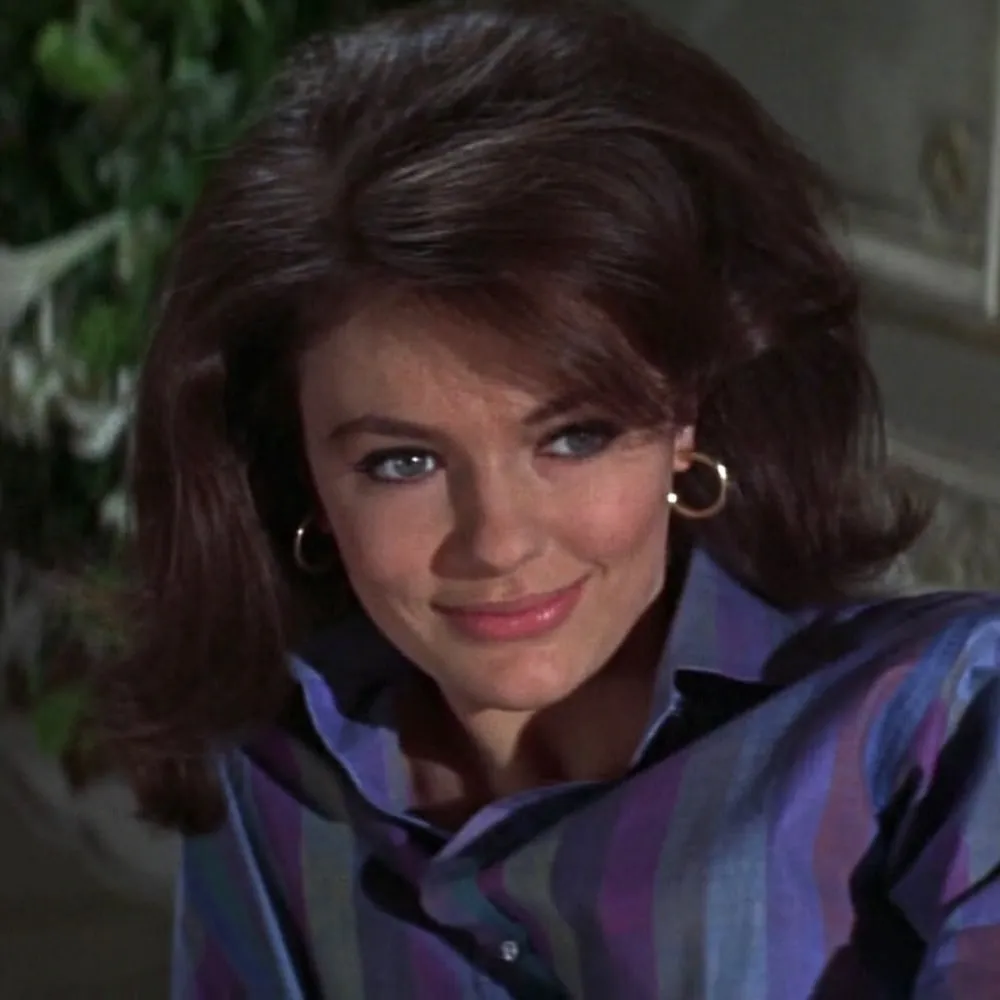 Working in Africa
20th Century Fox certainly saw potential in Jacqueline Bisset, which is why they kept handing roles to her over and over again. Her first lead role, however, came the same year as Casino Royale – in 1967. The Cape Town Affair, a remake of the 1953 spy film Pickup on South Street, was very different from any role she had played before. The film was shot in South Africa and was the first film for James Brolin, another excellent actor who would soon make a name for himself.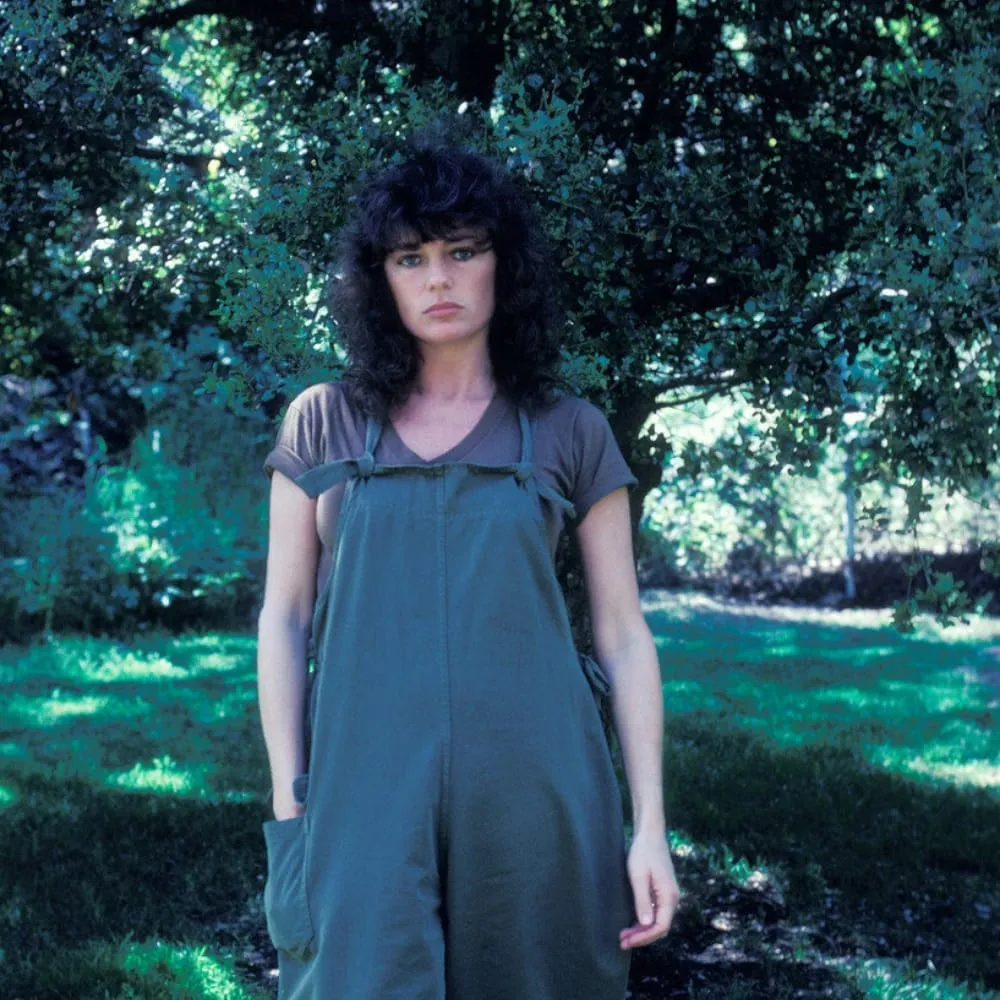 Replacing Mia Farrow
Whilst Bisset was already gaining attention with significant roles in her movies, her real big break came in 1968 when she got an opportunity to play the role of Norma MacIver in The Detective, a neo-noir crime film based on a novel by Roderick Thorp of the same name. She was a replacement for the actress Mia Farrow and played opposite Frank Sinatra, who was at the height of his career at that time. The film was made by Fox, a production company that was already quite impressed with Bisset.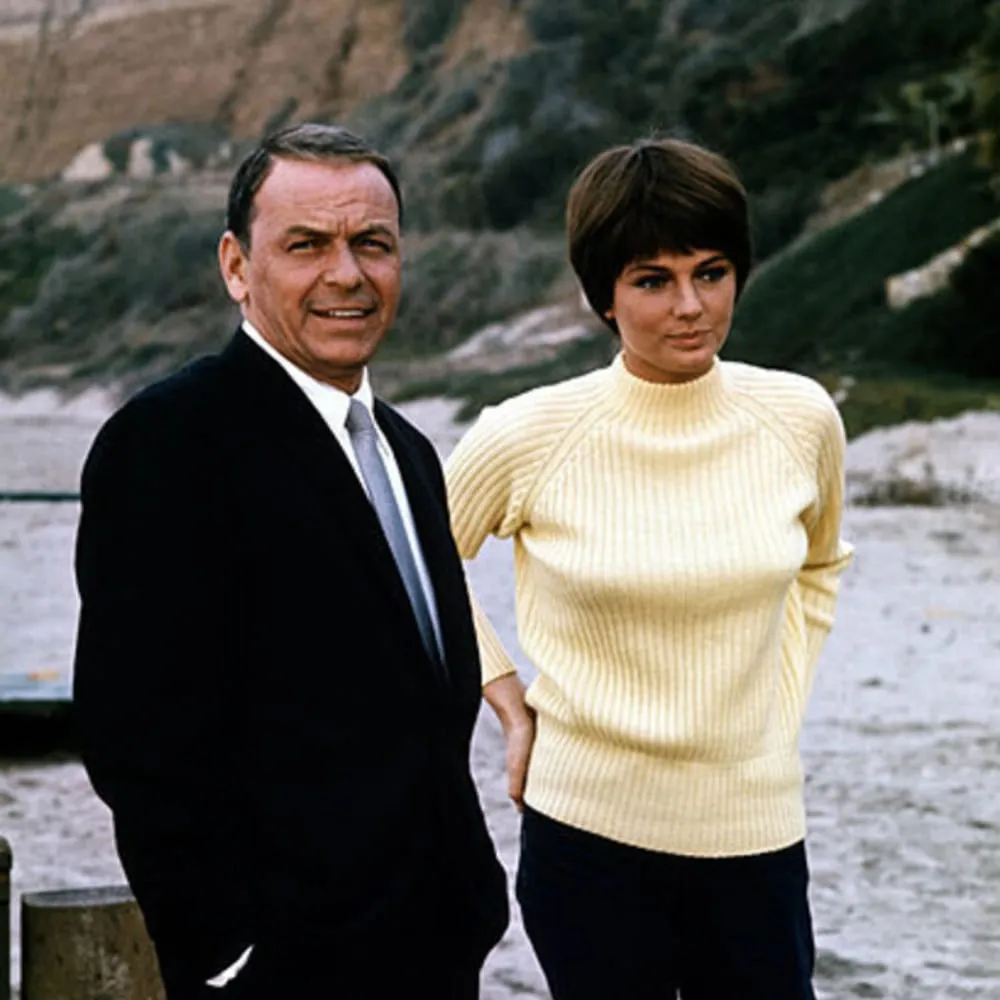 Being Nominated for a Golden Globe
Jacqueline's train to fame never stopped. After impressive performances in films such as Two for the Road and The Detective, she was given an early starring role in The Sweet Ride, an American drama film with elements of surfing and biking. She played opposite Michael Sarrazin with whom she developed a romantic relationship afterward. The film was a great success, and Bisset received her first-ever Golden Globe nomination, as the 'Best Promising Newcomer.' Although she didn't end up winning, Bisset did eventually live up to her promise as a newcomer.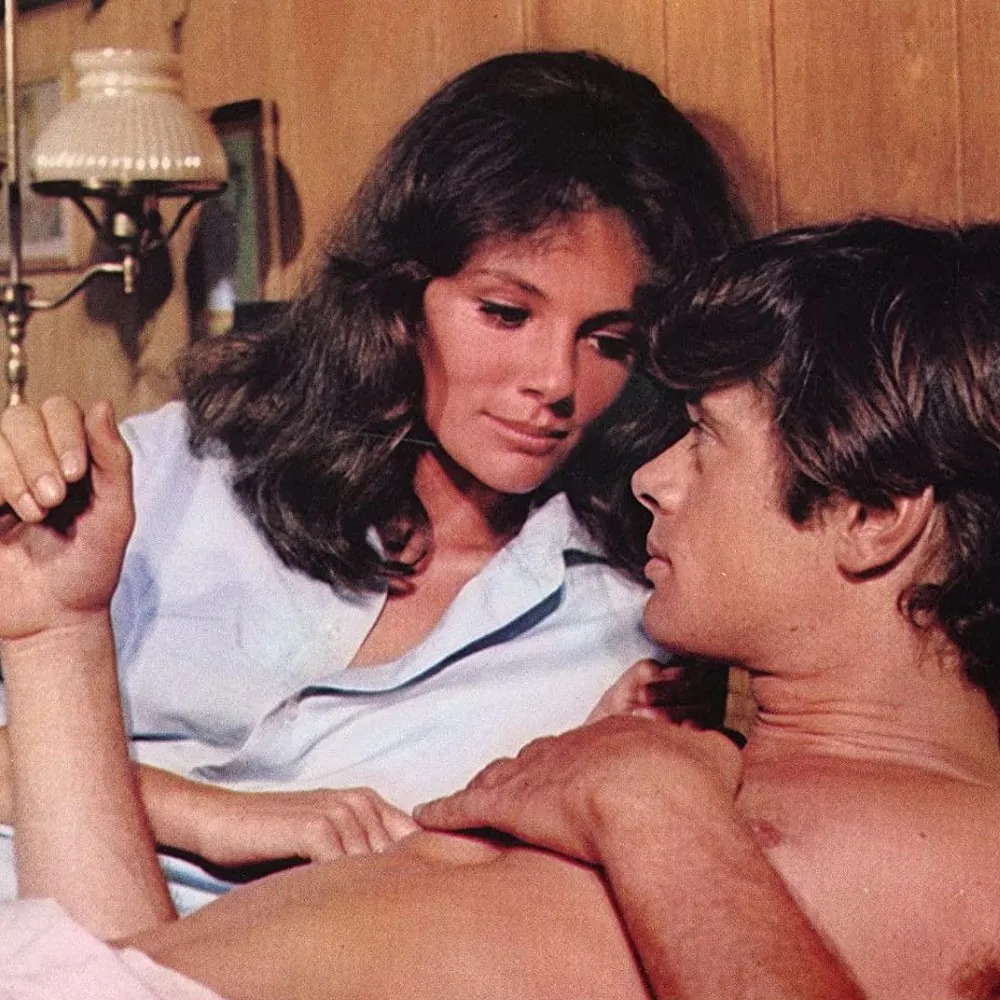 Starting to Become Popular
In the same year Jacqueline Bisset received her Golden Globe nomination for her performance in The Sweet Ride, she was also featured in the American police thriller film — Bullitt — in 1968. She played alongside the masculine action hero Steve McQueen as his character's girlfriend. The film was a huge success in the box office and was one of the top highest-grossing films of the year. With her outstanding performances in Bullitt and The Sweet Ride, she soon became the talk of the town in Hollywood.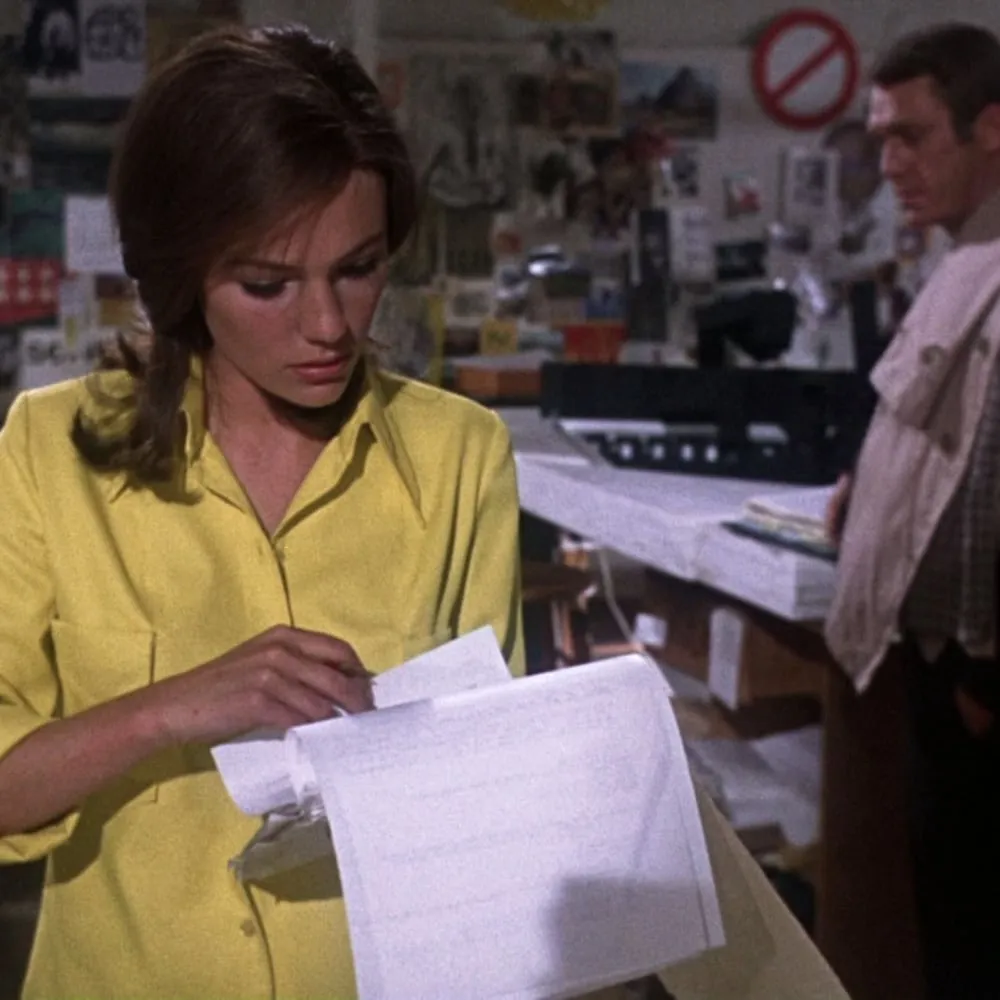 Her First Love
Whilst filming The Sweet Ride, Bisset met the Canadian actor Michael Sarrazin. In the movie, Sarrazin's character was an aimless surfer who was convincing his girlfriend — played by Bisset — that he can only marry her after he got the beatnik life out of his system. Soon after filming, however, Bisset and Sarrazin became involved in a romantic relationship in real life. The two stayed together for 14 years and appeared in two more films together, but they never married.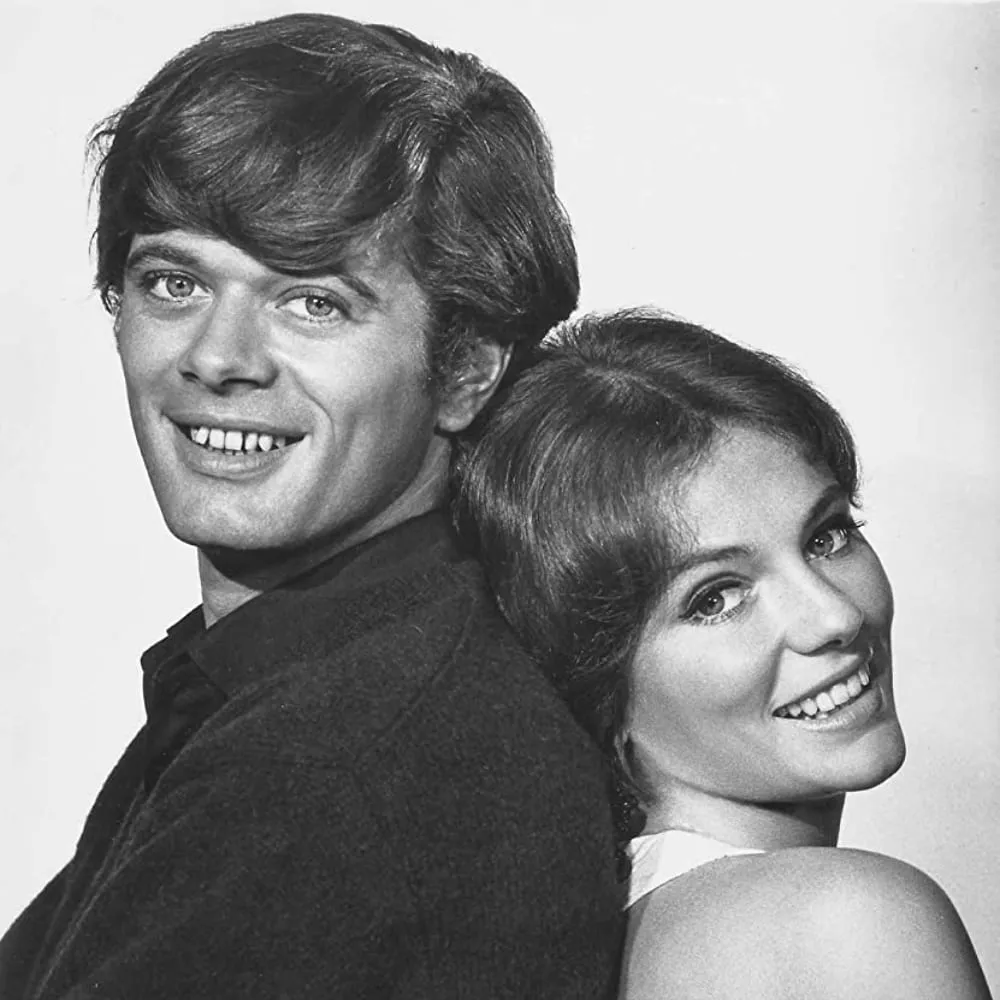 Starring Roles
In 1969, Jacqueline appeared in two more films, including one in which she was considered to have her first true starring role. The role was in The First Time, an American coming-of-age comedy where she played a character called Anna. In the same year, she appeared in a French film called Secret World, which was originally known as Le Promesse. Although neither film was widely successful, the movies did solidify her acting career in Hollywood.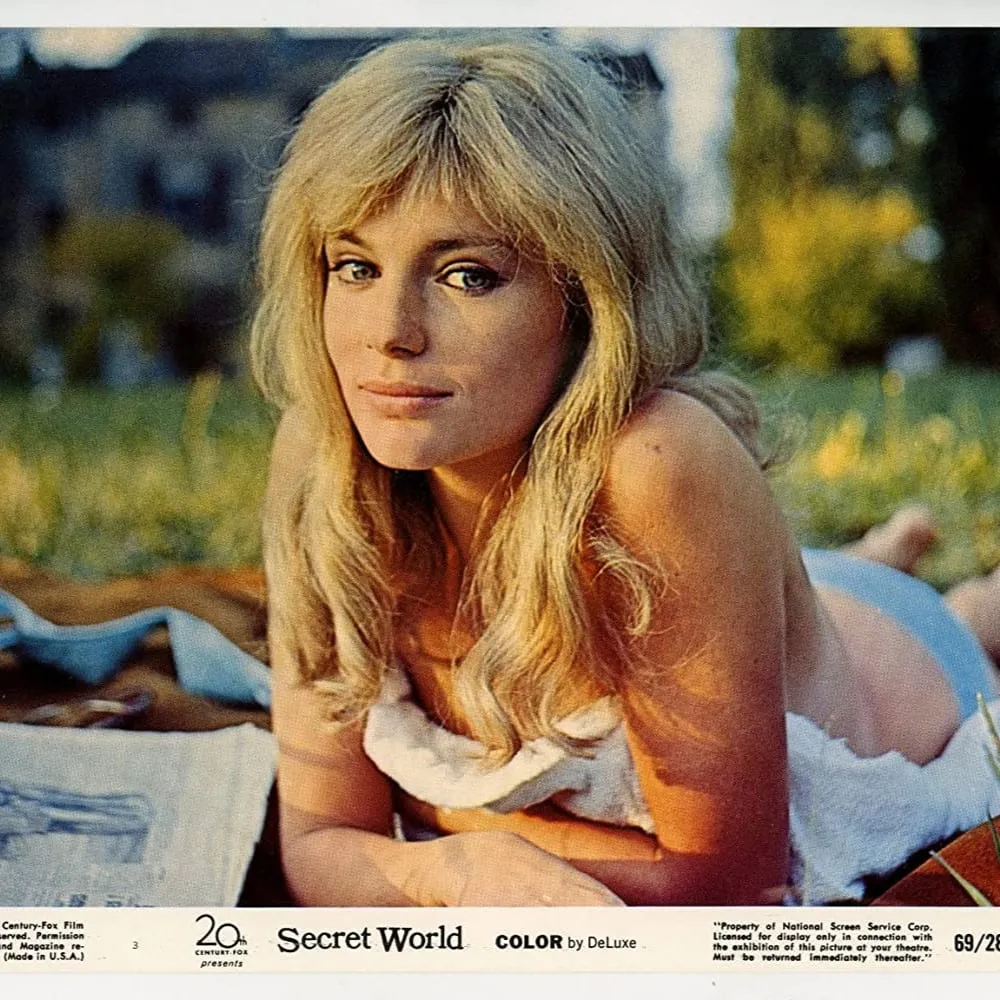 At the Airport With Dean Martin
With her newfound stardom, the British bombshell worked in several widely popular and critically acclaimed movies. One of her most famous works was in the 1970 disaster film Airport, directed by George Seaton and star-studded with popular actors such as Dean Martin, Burt Lancaster, and Helen Hayes. Bisset played the role of a stewardess who's pregnant with Dean Martin's character's love-child, and she executed the role perfectly. Airport was a big hit in the box office and made 10 times its original budget as revenue.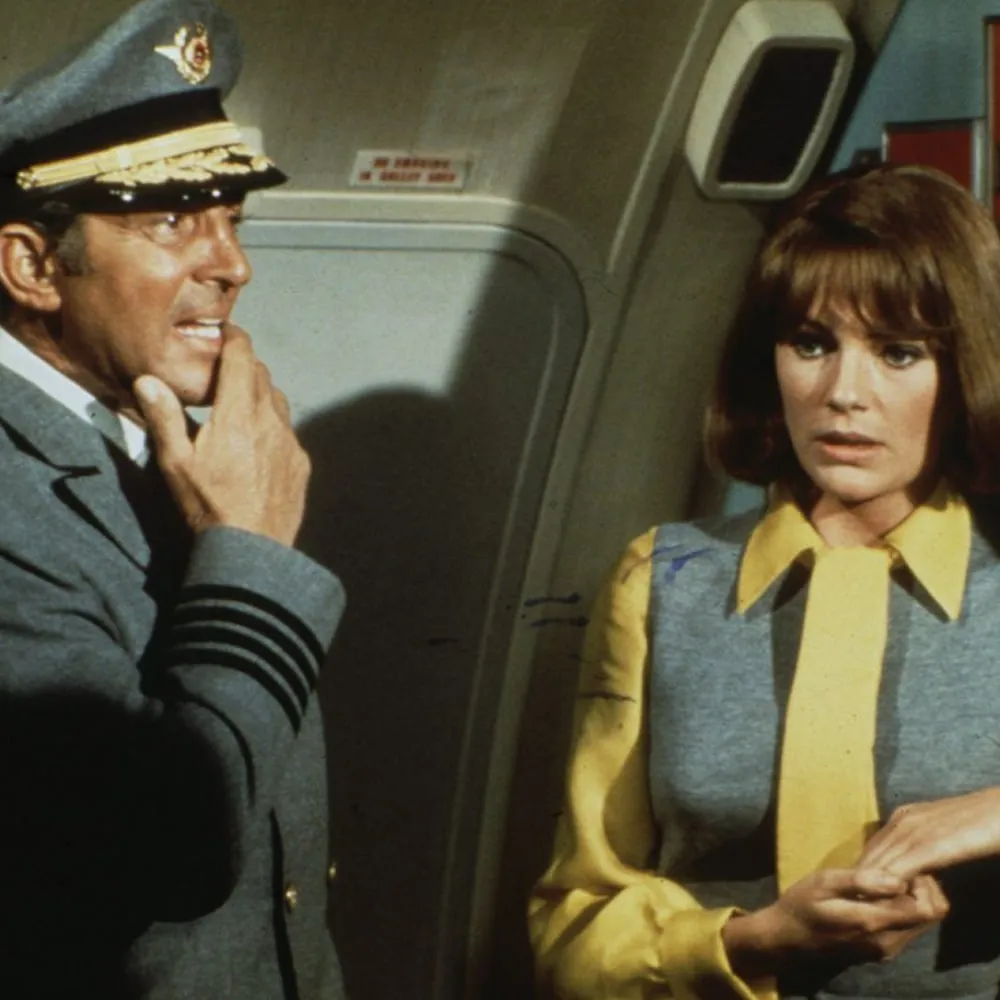 Movies in Stardom
Jacqueline worked in several other movies throughout the '70s, acting alongside many popular and talented celebrities of that time. She landed starring roles in movies such as the 1970 drama The Grasshopper and The Mephisto Waltz — a 1971 horror movie that featured M*A*S*H star, Alan Alda. She also played the daughter of Paul Newman's character in the 1972 western film The Life and Times of Judge Roy Bean. Aside from that, Bisset also replaced Charlotte Rampling to co-star with Ryan O'Neal in The Thief Who Came To Dinner in 1973.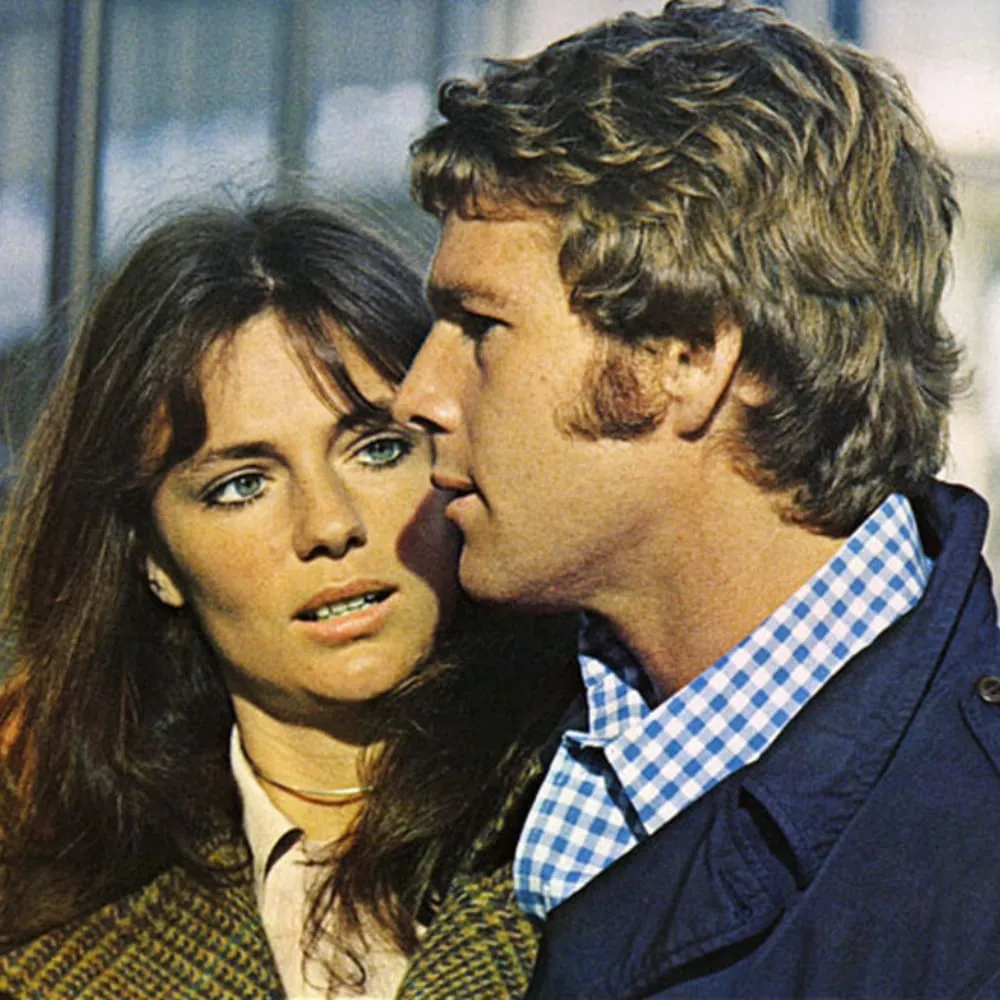 Working With Truffaut
After her tremendous success as a movie actress in America, Jacqueline Bisset became more interested in exploring other avenues in film. Originally born in England and having strong French roots thanks to her mother, Bisset traveled back to Europe to act in a number of films there. One of her first works in Europe was with the celebrated director Francois Truffaut, with whom she worked in Day For Night (1973). Day for Night received several Academy Award nominations in 1974 and 1975, and Bisset cemented her position with European critics as a respected actress.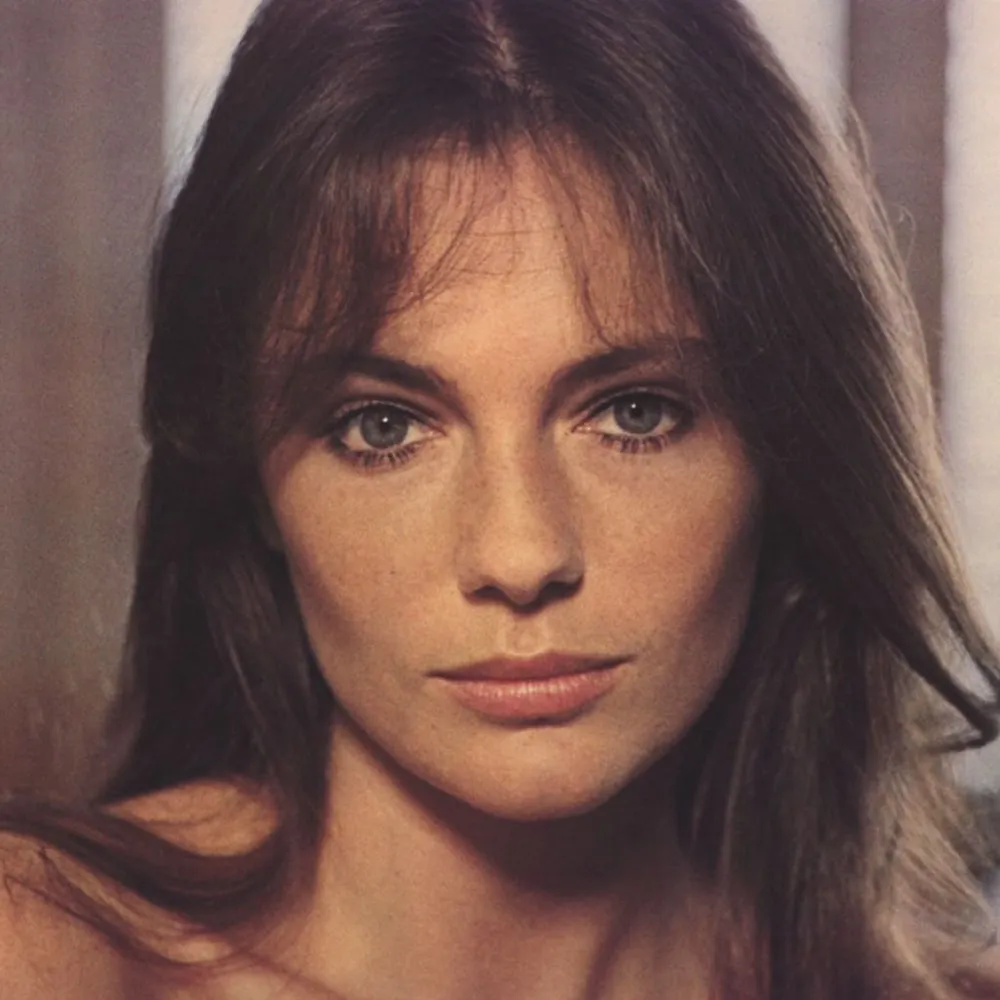 Le Magnifique
After her success in Day for Night, Jacqueline Bisset stayed in France to work on another movie. The French film, Le Magnifique, was a B-series espionage movie that featured Bisset and the popular French star Jean-Paul Belmondo. The film, being primarily in French, was not widely released in English-speaking countries. Still, it became a huge hit in France. The movie only added to Jacqueline's fame, and she ultimately became a household name in European countries as well.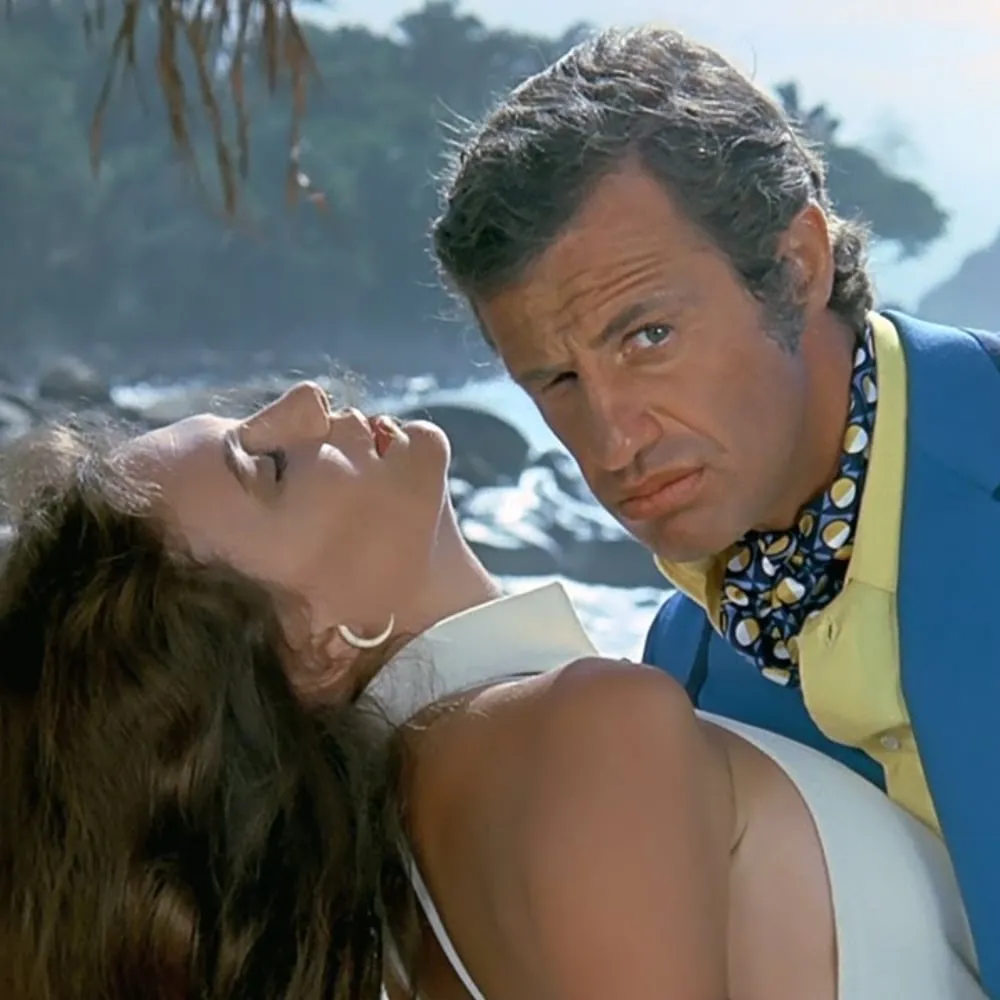 Coming Back to the UK
Jacqueline Bisset was already a big hit in France, but she decided to explore films in other countries throughout Europe. She returned to her home country in the United Kingdom to work on the 1974 mystery film Murder on the Orient Express. It was directed by Sidney Lumet and featured an ensemble cast that included Lauren Bacall, Albert Finney, Ingrid Bergman, and Sean Connery. The film was both a commercial and critical success, receiving six Oscar nominations and winning one.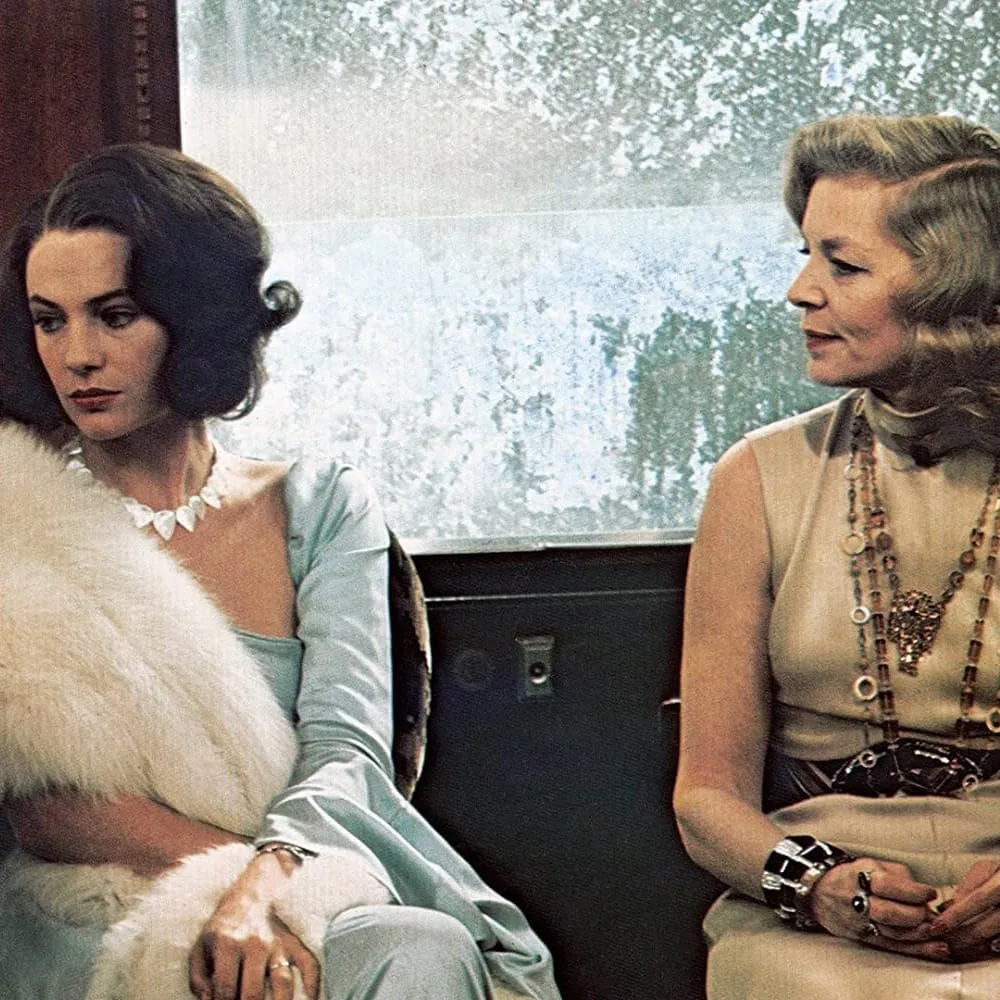 The Spiral Staircase
Jacqueline Bisset stayed on in Britain to work on another film after her success with Murder on the Orient Express. She was featured in the 1975 British horror mystery film The Spiral Staircase, which was a remake of the 1945 film of the same name. The film featured Christopher Plummer along with Bisset and was moderately well-received by movie lovers. After the filming wrapped, Jacqueline continued with her European tour in hopes that she'd land other acting work.
Exploring Europe
France and the United Kingdom were not the only two countries in Europe that Bisset experimented with her acting ability. Although her French and English heritage probably played a part in her fondness for their films, she eventually began working in other European countries as well. In 1975, she went to Germany to work with the director Maximillian Schell on the End of the Game. The very same year, she worked on the Italian film — The Sunday Woman — along with Marcello Mastroianni, one of Italy's finest film actors.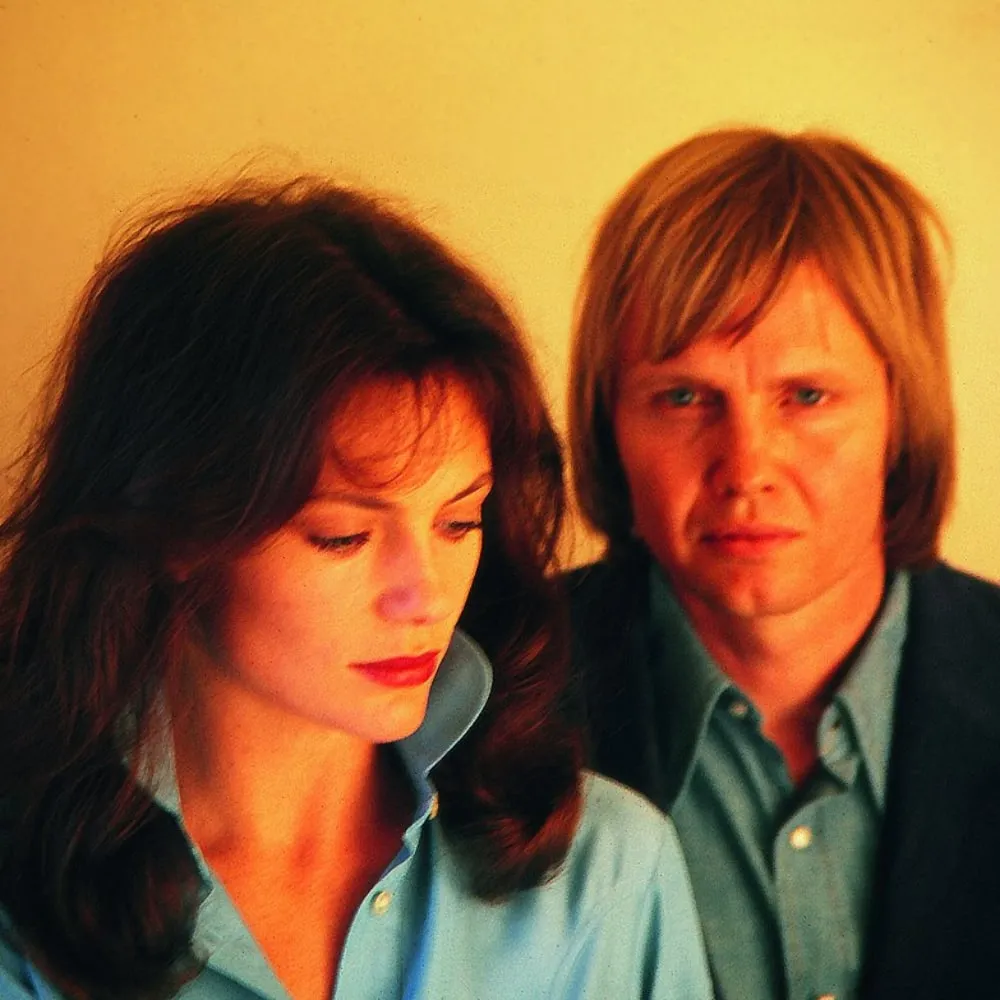 Going Deep Underwater
Jacqueline Bisset returned to America in 1976 to act in St. Ives alongside Charles Bronson. The peak of Jacqueline's career came the following year when she played the role of Gail Berke in the 1977 adventure film The Deep. The film featured one of the most iconic scenes in movie history at that time — a carefully designed, audience-friendly shot of Bisset swimming underwater wearing only a T-shirt. The scene made the film a huge box office success and is said to have popularized the infamous wet T-shirt contest.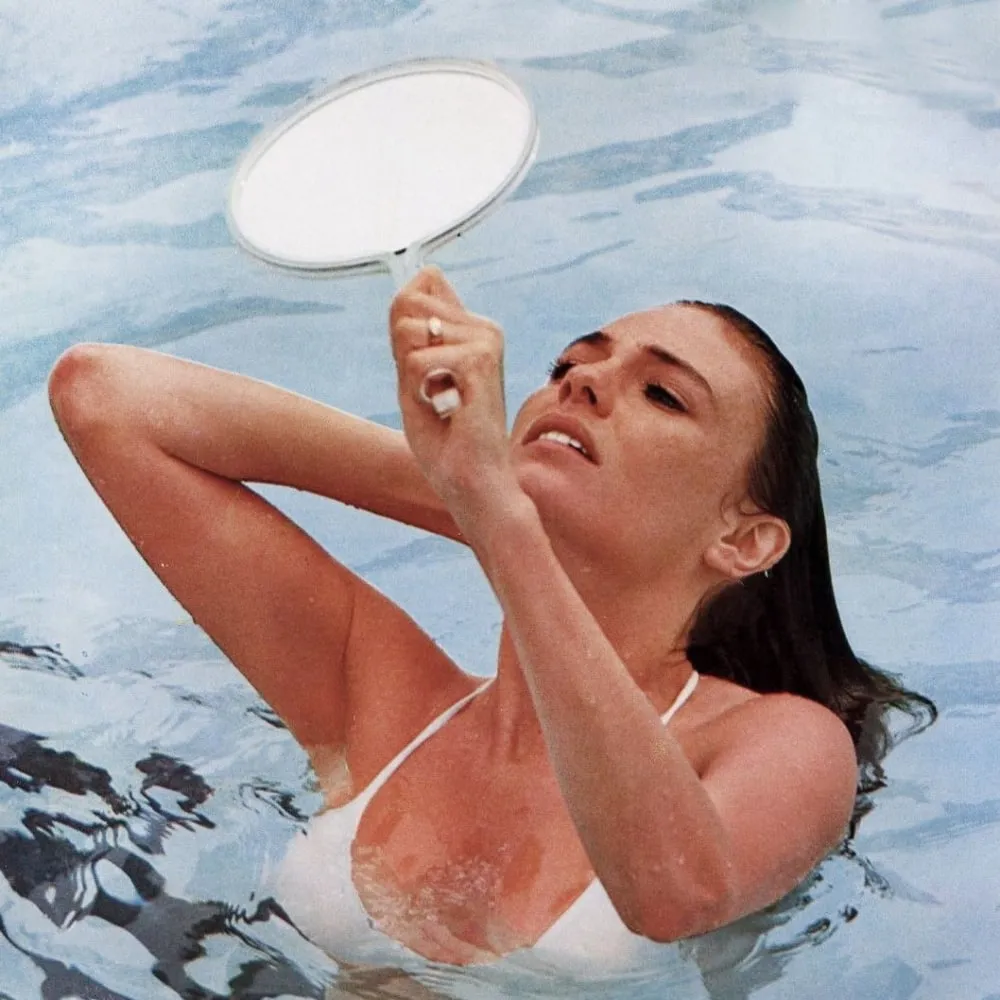 Receiving Appreciation
The late '70s were a golden time for Jacqueline Bisset. Soon after the release of The Deep, Newsweek declared Bisset to be "the most beautiful actress of all time." Then, in 1978, Bisset starred in the British black comedy Who Is Killing the Great Chefs in Europe? The film was a huge success and earned Bisset her second Golden Globe nomination, this time as the Best Actress in a Motion Picture – Comedy or Musical.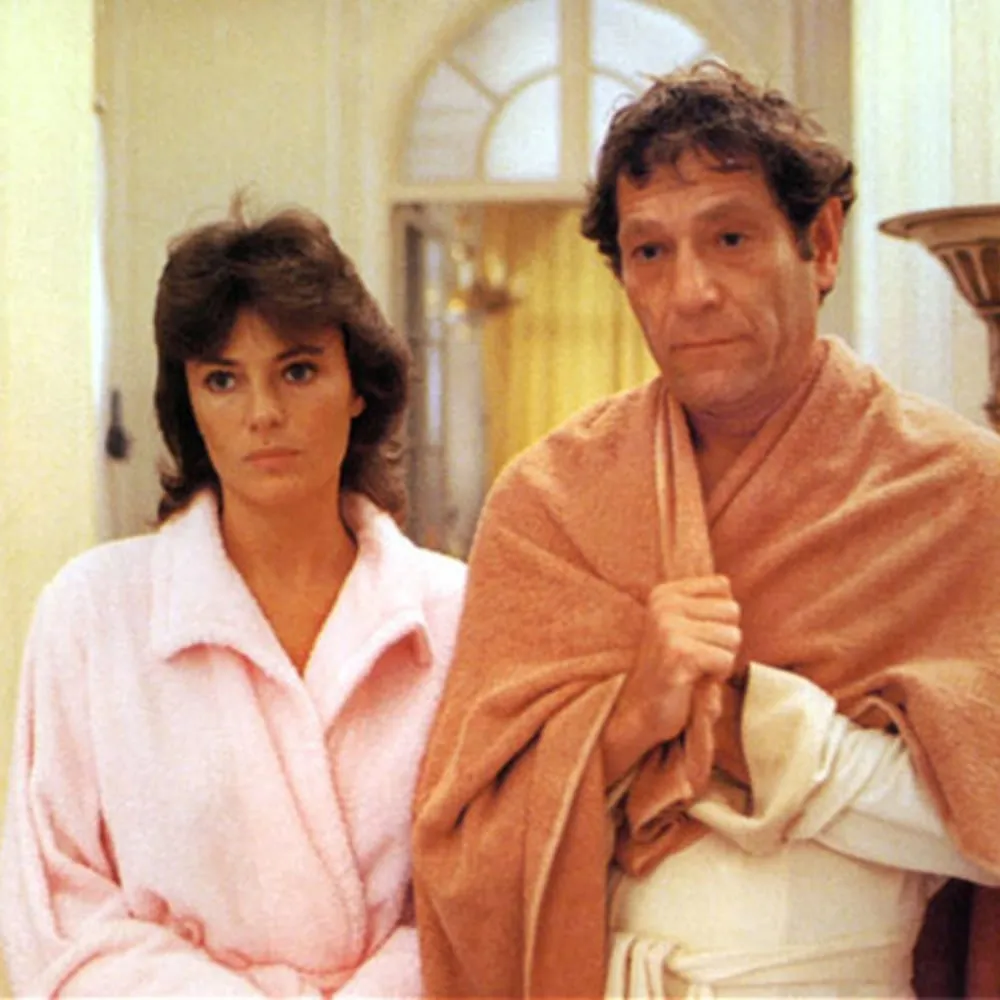 Flops in Her Career
The times following her second Golden Globe nomination were quite busy for Jacqueline. The brunette goddess starred in numerous films during this time. She played the role of Jackie Onassis — formerly Jacqueline Kennedy — in The Greek Tycoon, opposite Anthony Quinn in 1978. Bisset also appeared in a small Italian film called Together? in 1979. Less than a year later, in 1980, the actress performed with Paul Newman and Laurence Olivier in When Time Ran Out and Inchon respectively. Unfortunately, none of these movies were well-received by the movie-goers.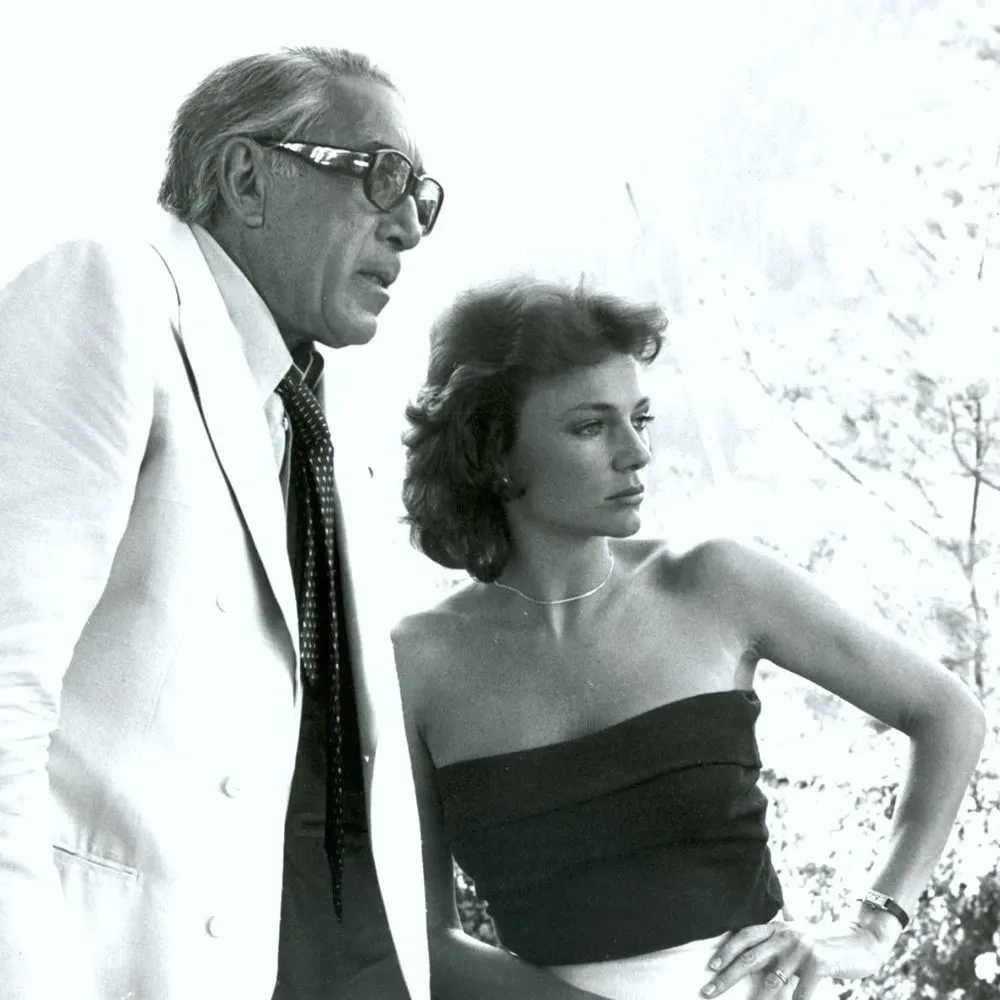 A Class-ic Actress
The '80s redeemed Bisset's acting career, as she worked in several more commercially and critically successful movies. In 1981, she landed a role in George Cukor's Rich and Famous, where she also worked as a co-producer. Jacqueline also appeared in the 1983 comedy-drama Class, where she played the role of a mother who gets romantically involved with her son's classmate. Class also featured many actors who would become notable names in Hollywood down the road including Rob Lowe, Andrew McCarthy, John Cusack, and Virginia Madsen. She also co-starred with Albert Finney in Under the Volcano in 1984, which earned her another Golden Globe nomination.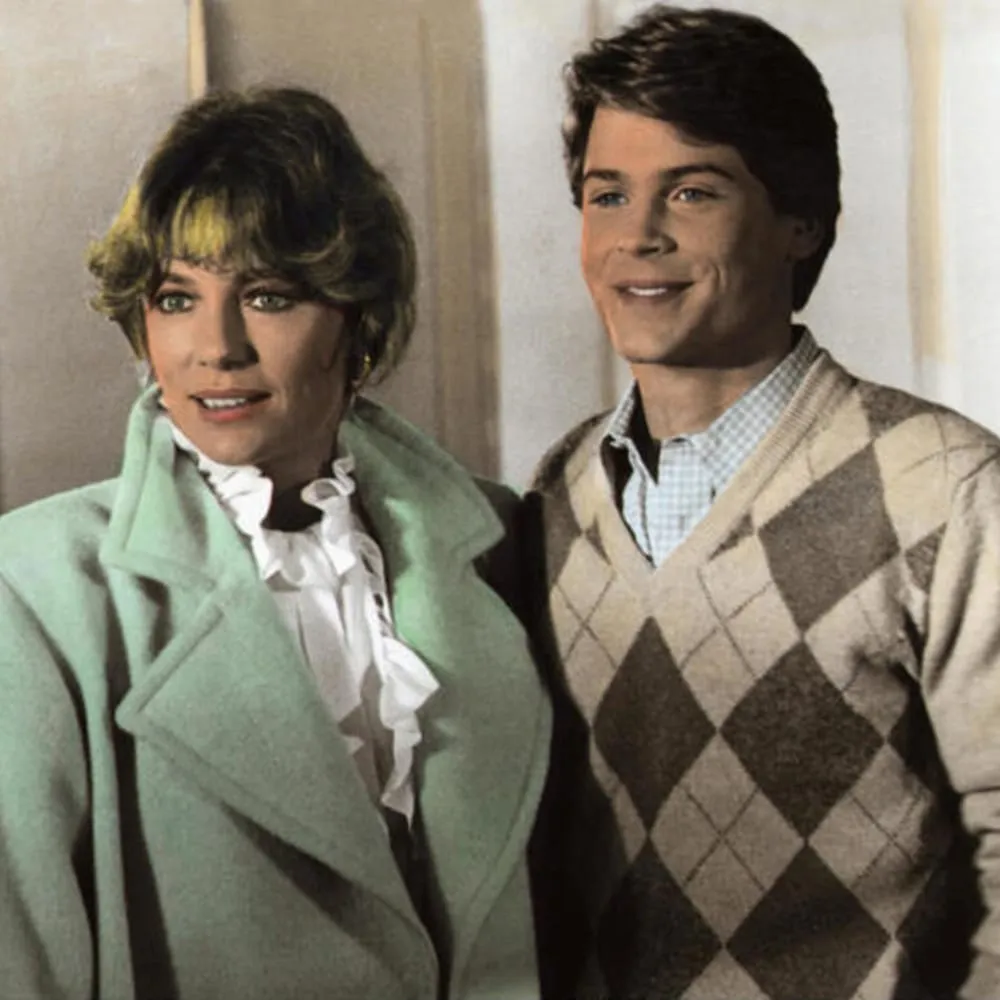 Breaking Into the TV Industry
After her insane popularity in the box office, Jacqueline decided to experiment with a new type of entertainment. Television movies were becoming increasingly popular, and in 1985, Bisset signed up to perform in Anna Karenina — based on Leo Tolstoy's novel of the same name. The television movie — in which Bisset co-starred alongside Christopher Reeve — premiered on CBS on March 26th, 1985. Alongside the TV movie, the actress also worked in a couple of box office films such as Forbidden (1984) and Choices (1986).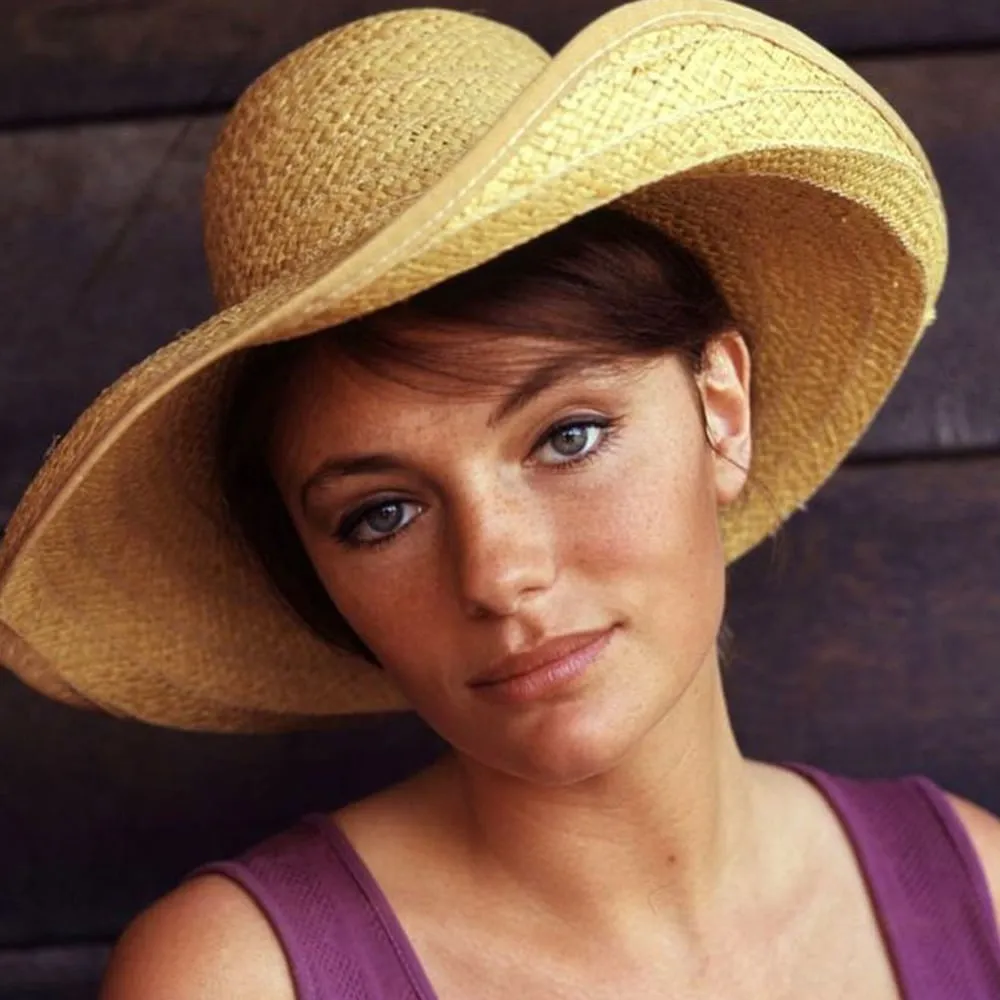 Her Prowess in Comedy
Bisset doesn't only stand out in horror, thriller, and drama movies — she's a great choice for comedy movies as well. In fact, the beauty queen showed her prowess in numerous comedic films that she starred in during the late '80s. Her tourist comedy film High Season (1987) was well-received. In 1989, Jacqueline appeared in the American black comedy Scenes from the Class Struggle in Beverly Hills and was widely appreciated for her performance.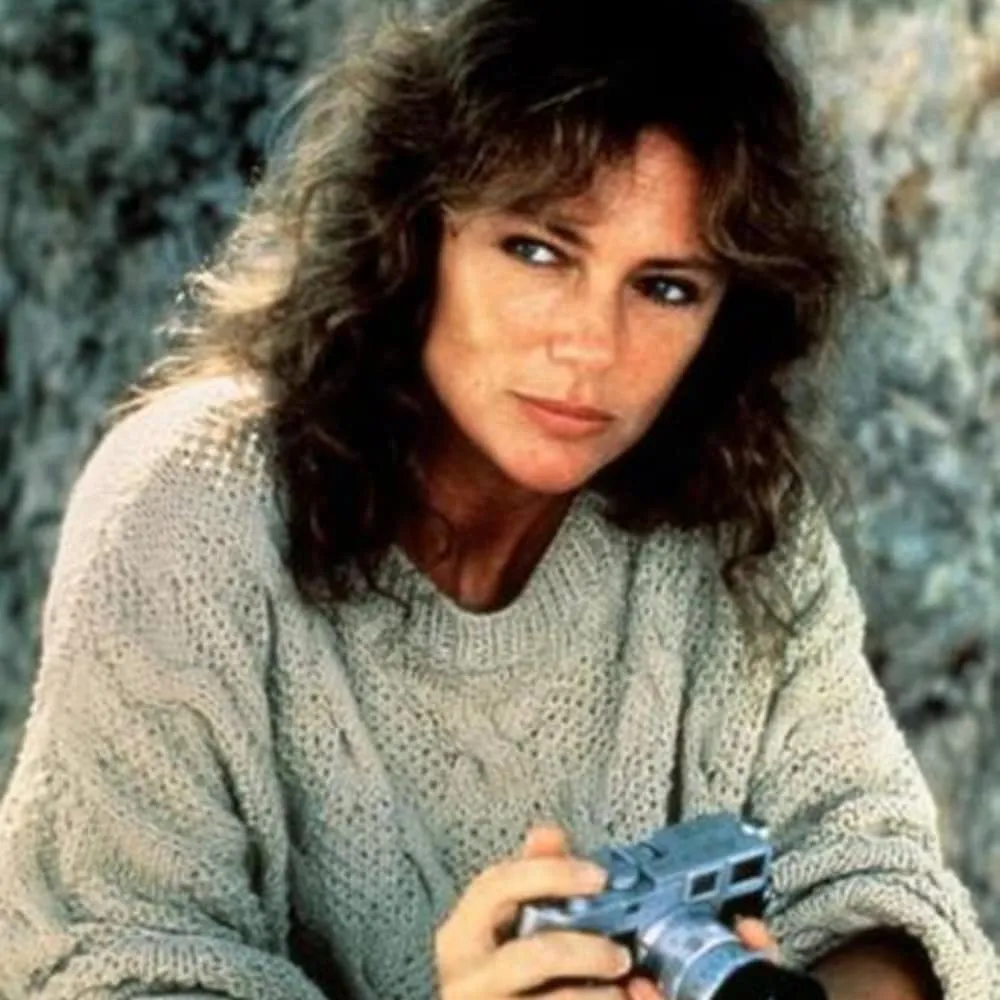 Getting Recognition in France
It's no secret that Bisset's acting ability earned her numerous awards and accolades in America. Besides that, though, the actress happened to be recognized for her talent in other countries as well. In 1996, she performed in the French crime drama film La Cérémonie, directed by Claude Chabrol. The film was nominated for several César Awards, the highest film accolade in France. One of these nominations included Jacqueline Bisset as the Best Actress in a Supporting Role, due to her excellent performance.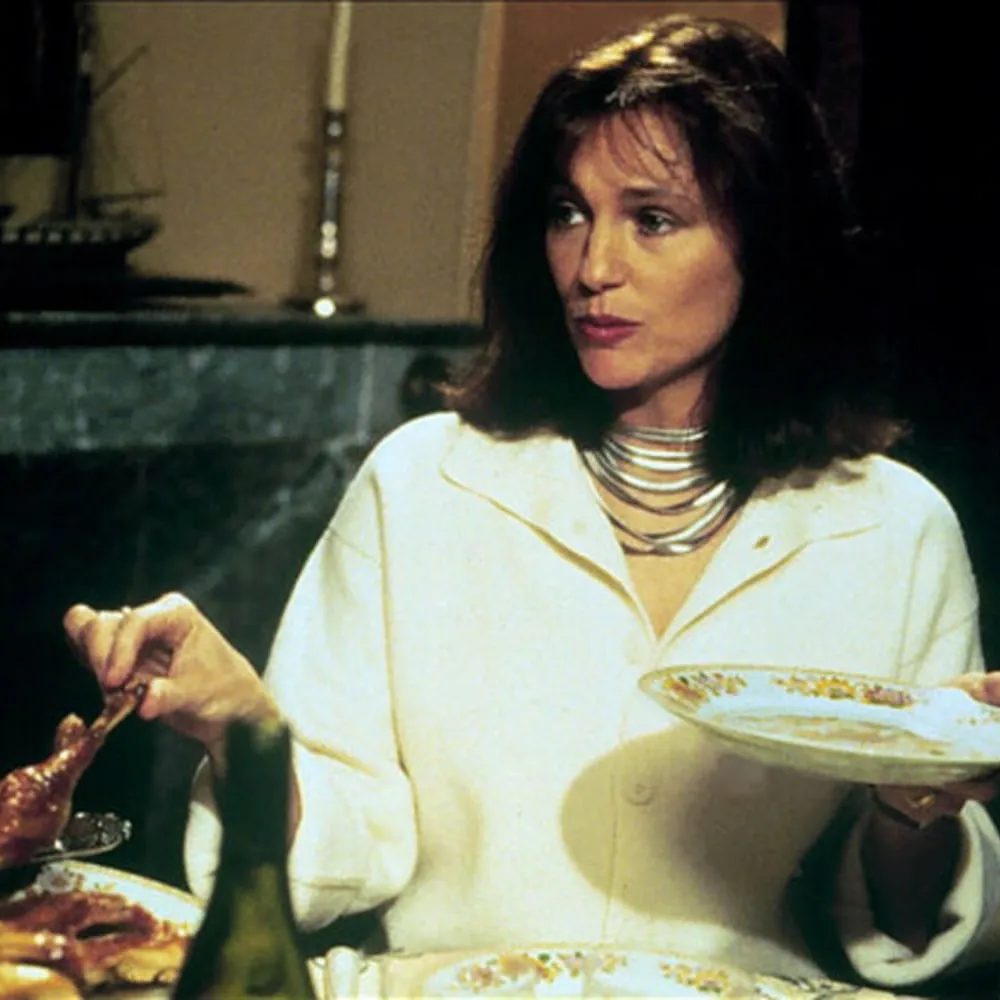 Shifting to TV Movies
In her later years, Jacqueline began to focus more on television movies rather than full feature films. Her first TV movie was back in 1985, in the film based on Leo Tolstoy's novel, Anna Karenina. In 2003, she landed the role of Jacqueline Kennedy Onassis in America's Prince: The John F. Kennedy Story — a character she had played once before in The Greek Tycoon. She also appeared in several epic Biblical TV movies such as Jesus (1999), In the Beginning (2000), and in the mini-series Joan of Arc, which earned her an Emmy nomination for Best Supporting Actress.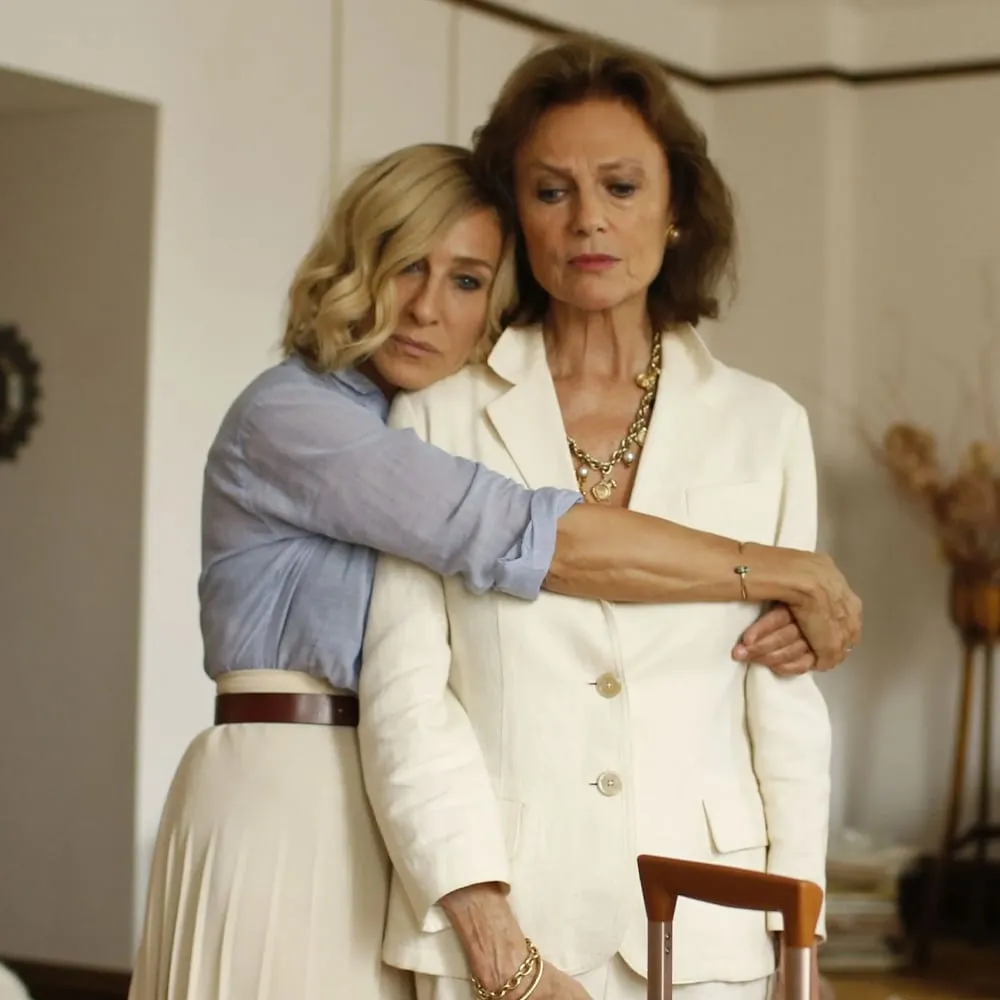 Later Works
As Bisset grew older, she began to star in fewer and fewer movies. However, she would still appear in some films or TV shows now and then. She played the leading role in The Sleepy Time Gal, an indie movie that was featured on the Sundance Channel. In 2005, she appeared alongside Keira Knightley in Domino, a biographical film based on the life of the British bounty hunter Domino Harvey. She also had a recurring role in Nip/Tuck, an American television series that aired from 2003 to 2010.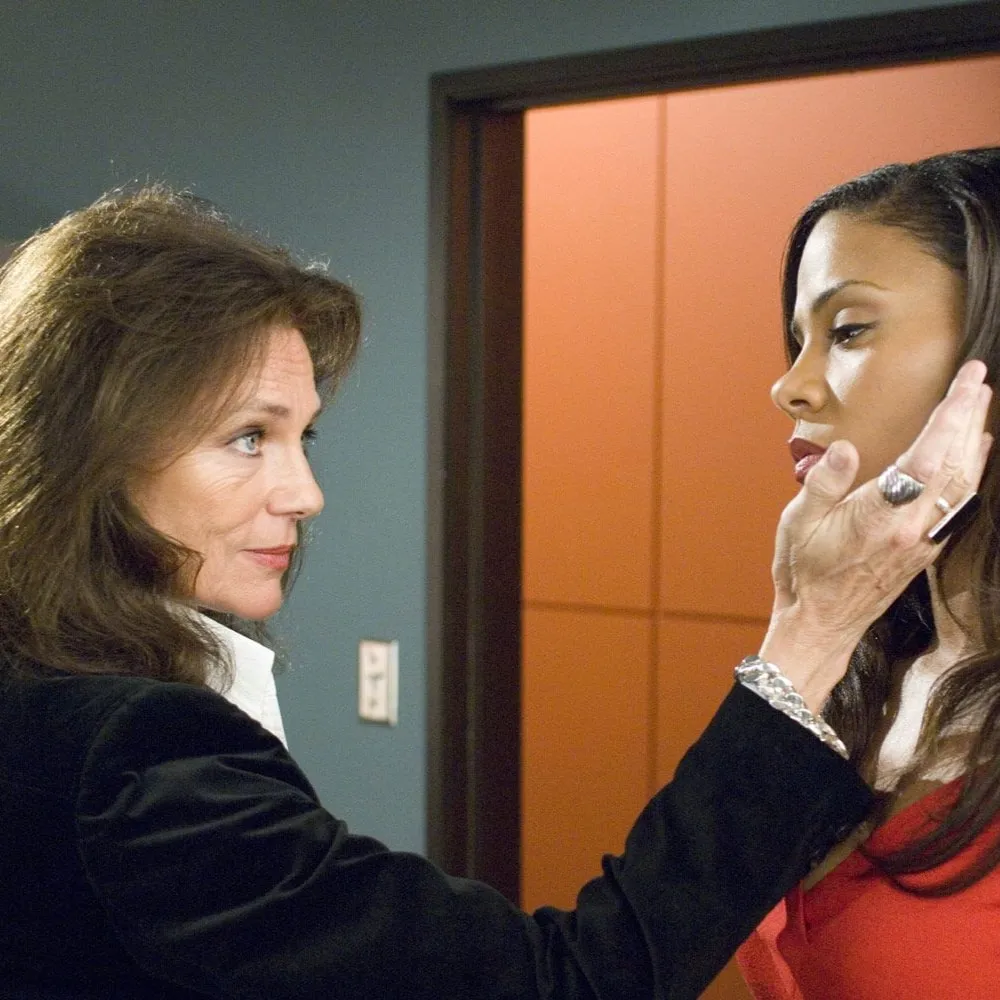 Winning the Golden Globe
Jacqueline Bisset was nominated for her first Golden Globe back in 1968 as the Most Promising Female Newcomer for her performance in The Sweet Ride. However, she would have to wait another 46 years and four more nominations before finally winning the Golden Globe in 2014. Her nomination and winning were a result of the British 1930s drama series, Dancing on the Edge, which premiered on BBC Two in 2013. She won the award for the Best Performance by an Actress in a Supporting Role in a Series or Miniseries, beating other talented actresses such as Sofia Vergara and Janet McTeer.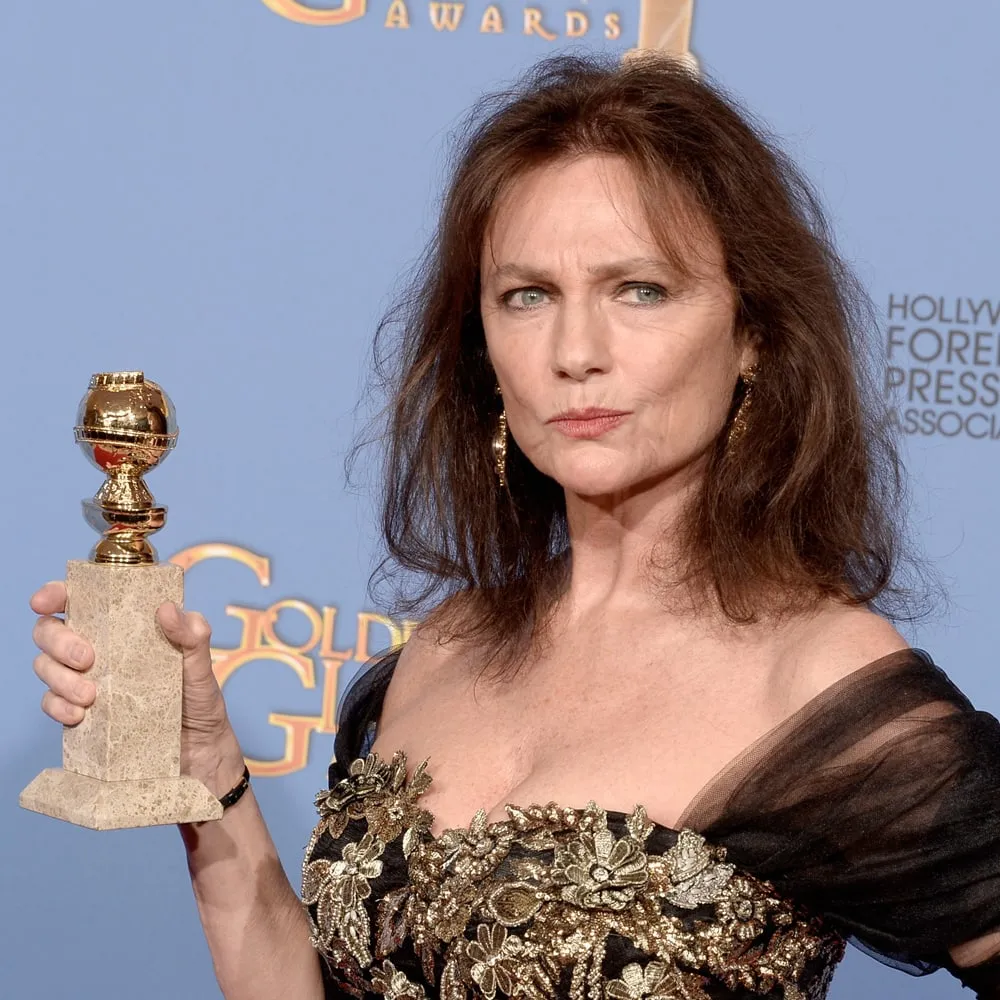 Relationships and Her View on Marriage
Jacqueline Bisset had been involved in several long-term relationships throughout her life, but she never married. Her very first relationship was 14 years long, with a Canadian actor named Michael Sarrazin. She met the actor on the set of the movie The Sweet Ride. She was also involved in romantic relationships with the Moroccan businessman Victor Drai, Russian actor Alexander Godunov (who appeared in Die Hard), Swiss actor Vincent Perez, and Turkish martial arts instructor Emin Boztepe — the last two being 18 and 20 years her junior. However, Bisset later stated that she always had an aversion to marriage because she was afraid of her husband developing bad habits.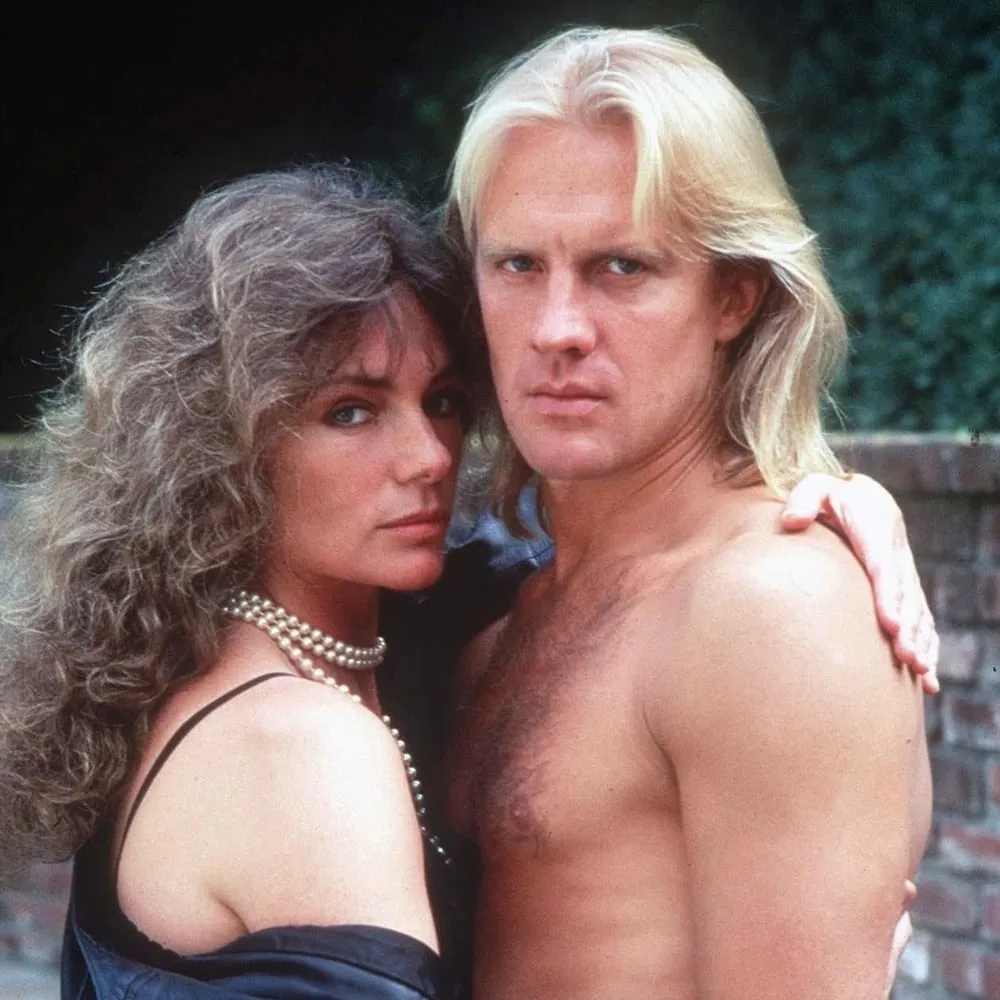 Being a Godmother
As Jacqueline Bisset never married, she never ended up having children of her own. However, she does have a godchild, and it is none other than one of the most famous faces of Hollywood today — Angelina Jolie! Despite being her godmother, Bisset admitted that she sees Jolie rarely due to the star's popularity. However, the two remain close. Jolie and Bisset were recently spotted in Paris in 2019, following Jolie's divorce. Jolie's mother died from ovarian cancer in 200. With that being said, it's highly likely that she views Jacqueline as the closest thing to a maternal influence and seeks her emotional support.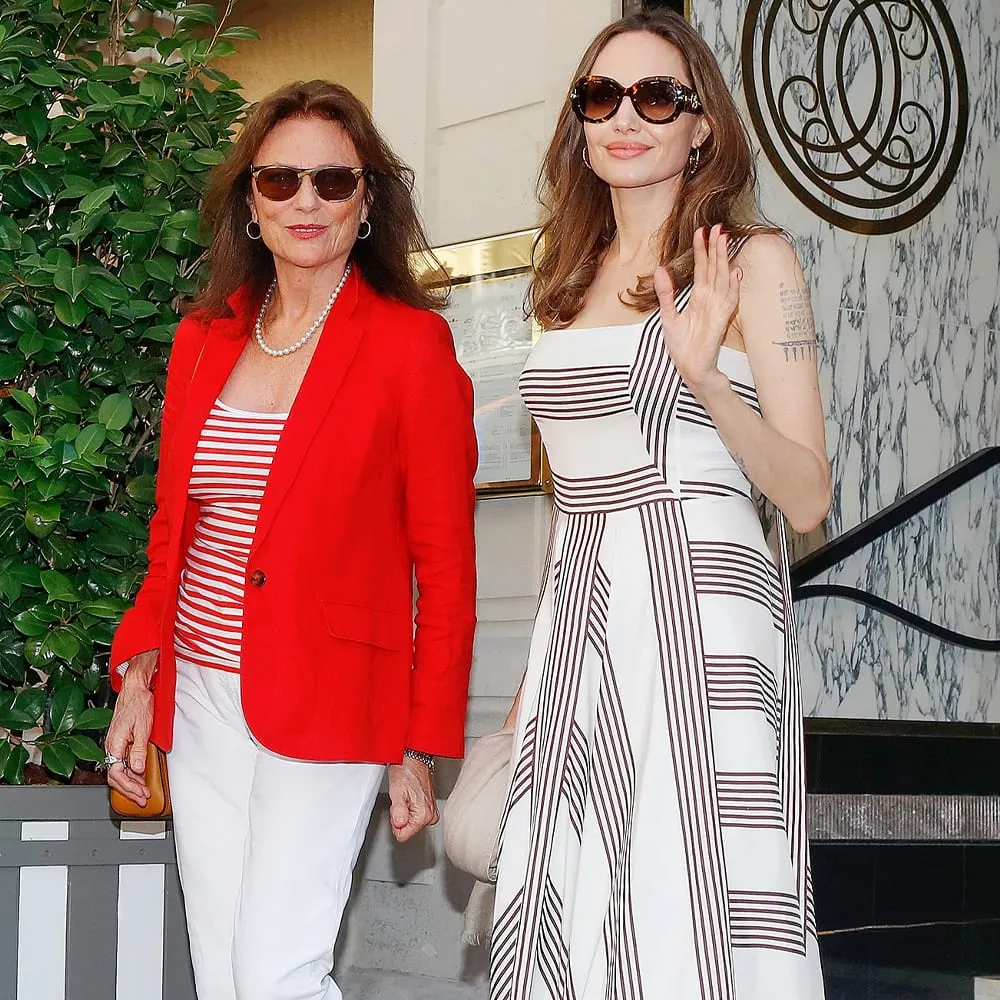 Present Day
Even at the age of 75, Jacqueline Bisset is still going strong in the world of Hollywood. Her most recent movies, both released in 2018, include Asher with Ron Perlman and Here and Now — which features both Renée Zellweger and Sarah Jessica Parker. Several of her movies are in post-production and are set to be released either in 2020 or 2021. Needless to say, even though her glory days are long gone, Jacqueline is as beautiful and charming as ever.