Since starting his career in 1998, Nick Cannon has assumed different positions such as acting, comedy, and hosting. Apart from his on-screen obligations, he is also a father to his children, as the host of The Masked Singer has revealed in an interview with People. Nick shared that his kids bring him immense joy and he's constantly thrilled about all aspects of their lives, from their birth to accomplishments such as the Citizen of the Month awards. A quick glance at Nick's children and their mothers is provided below.
Childhood
Cannon has managed to maintain his humility despite living his life in the limelight as a Hollywood celebrity, and this can be attributed to his upbringing and the examples set by his role models. He was born in California on October 8th, 1980 and was primarily raised by his paternal grandparents in the area. However, he did spend some time in North Carolina with his father, who was a minister at the time.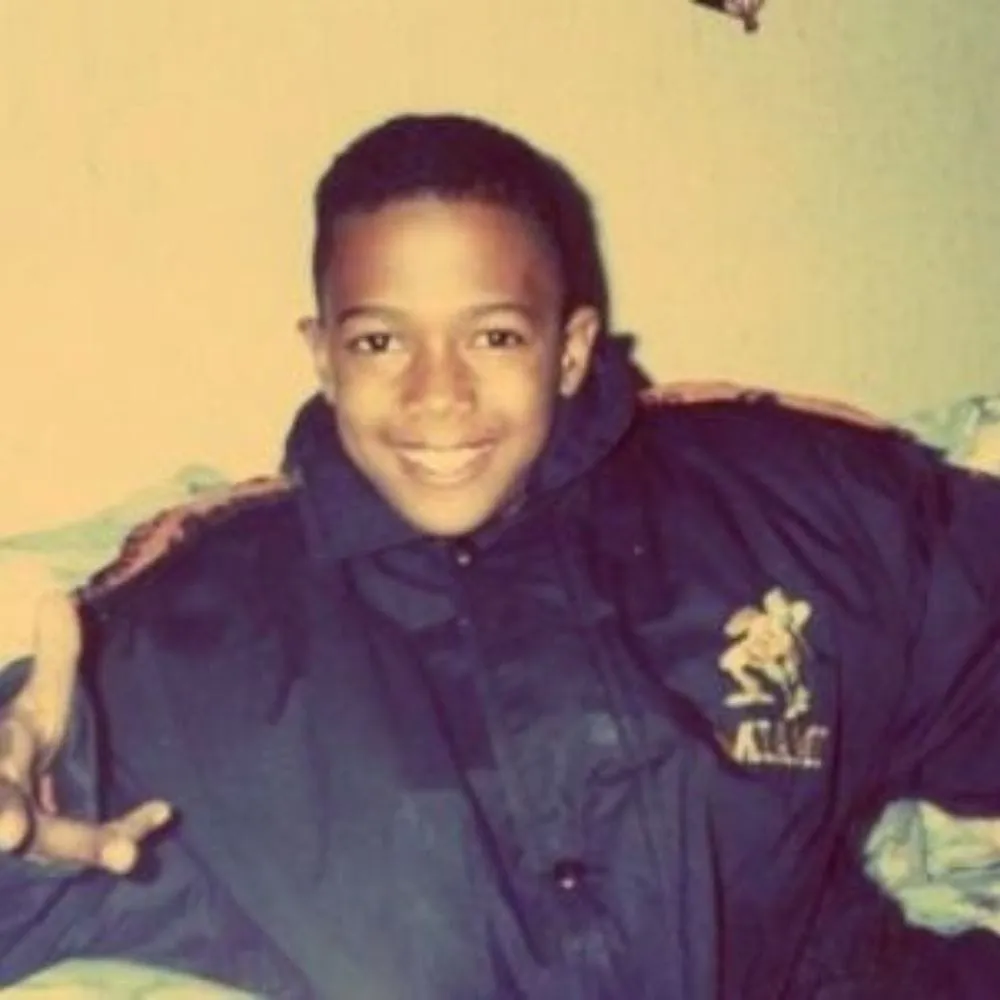 During an interview with Blackfilm.com, Cannon described how his grandmother was responsible for his upbringing. The principles she instilled in him helped him distinguish between right and wrong from a young age.
Growing Up a Minister's Son
According to Cannon, his father's impact has played a significant role in keeping him grounded. In an interview, he mentioned that his father instilled in him the importance of embracing masculinity.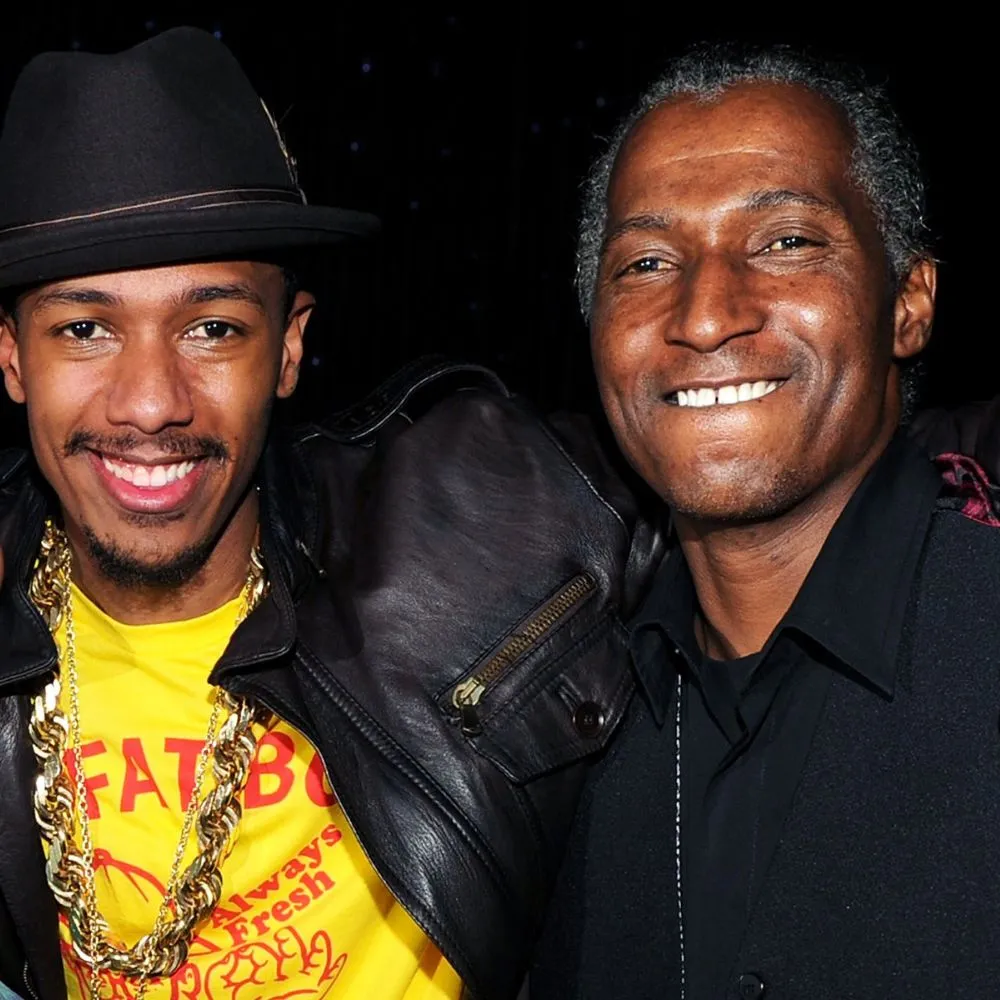 Cannon experienced difficulties growing up as the son of his father. He was restricted from watching TV or listening to music in his own home and had to dress differently from his peers at school.
Finding His Voice
On the other hand, Cannon possessed an innate talent for delighting people, and he honed his vocal skills at a young age. By the time he was eight years old, he received an offer to showcase his stand-up comedy on his dad's TV show, and he also made his initial song recording using a dated boom box during the same period.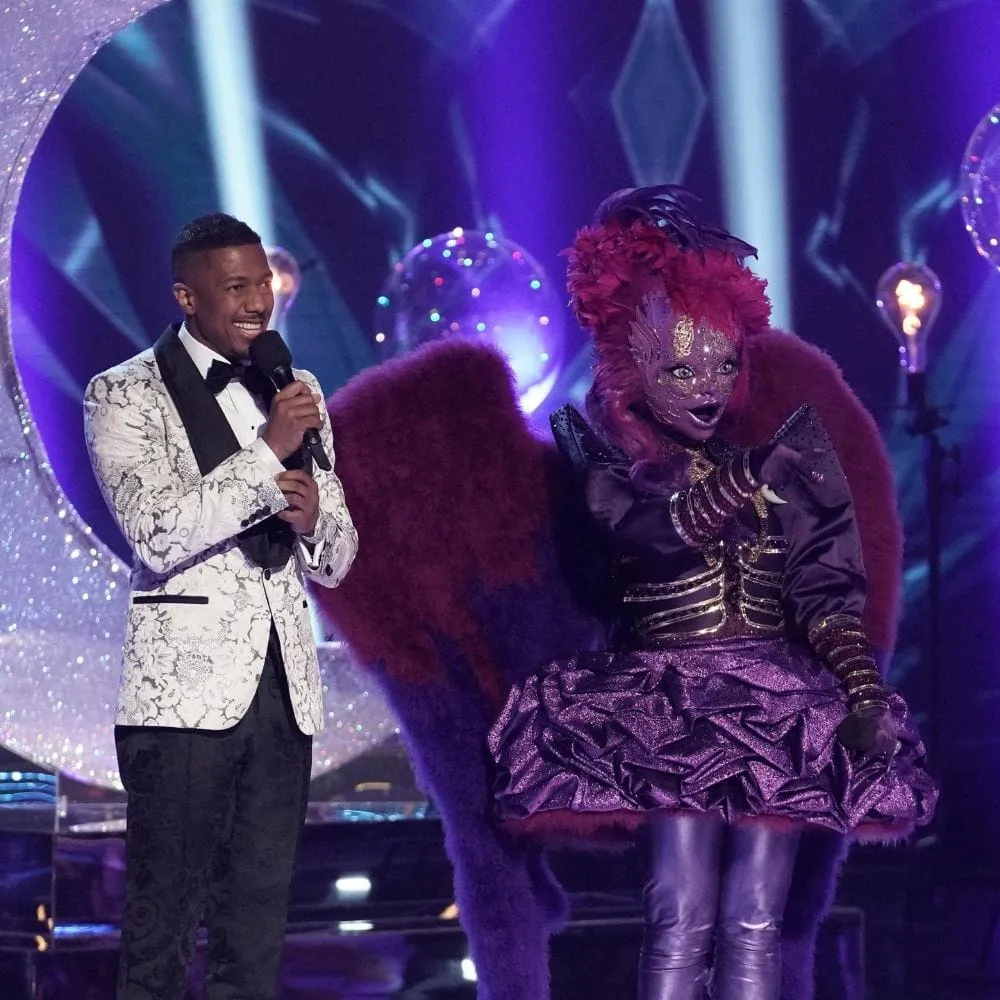 In addition to launching two studio albums, he has also starred in multiple films over his 25-year profession. As a result, he has accumulated a significant amount of wealth, with Celebrity Net Worth estimating his net worth to be $20 million.
Reaching High School
By the time he reached high school, Cannon had evolved into the class jester. Due to his height (merely 5'2), he abstained from participating in sports, and consequently, cracking jokes was his preferred way of drawing attention. Cannon's greatest skill was his ability to articulate, and this talent helped him gain popularity. At the age of sixteen, the gifted individual embarked on his career as a comedian.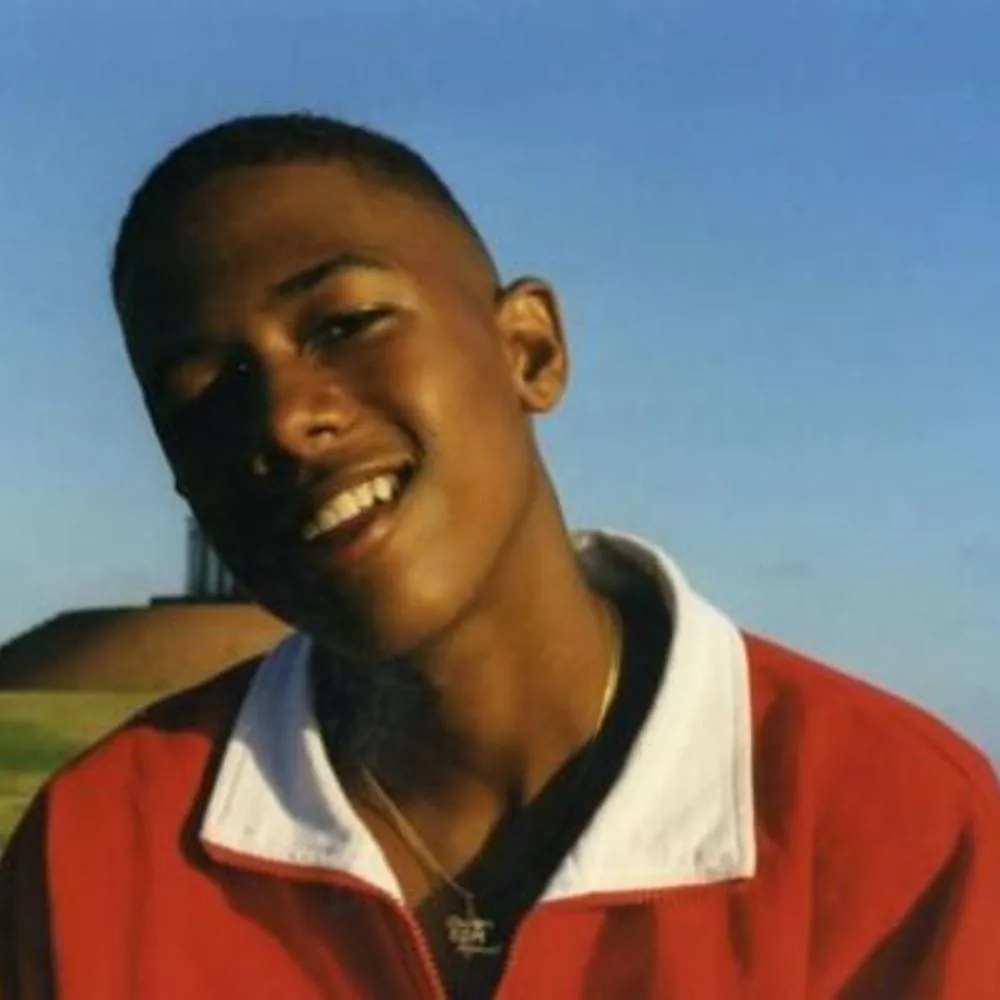 Starting off as a travelling performer, Cannon gradually began featuring at comedy clubs during weekends in Los Angeles. Consequently, this led him to showcase his talents in famous venues like the Laugh Factory and Comedy Club. Despite having to spend nights travelling, he never lost sight of his goal and would spend nights in his car, driven to succeed.
Nick Starts at Nickelodeon
Cannon quickly found a manager who was able to introduce him to the executives at Nickelodeon. By 1998, he had landed a recurring role on the popular Nickelodeon show All That, after initially being brought on as a warm-up act in 1995. A producer noticed Cannon's charismatic on-screen persona and began to cast him in other Nickelodeon programs.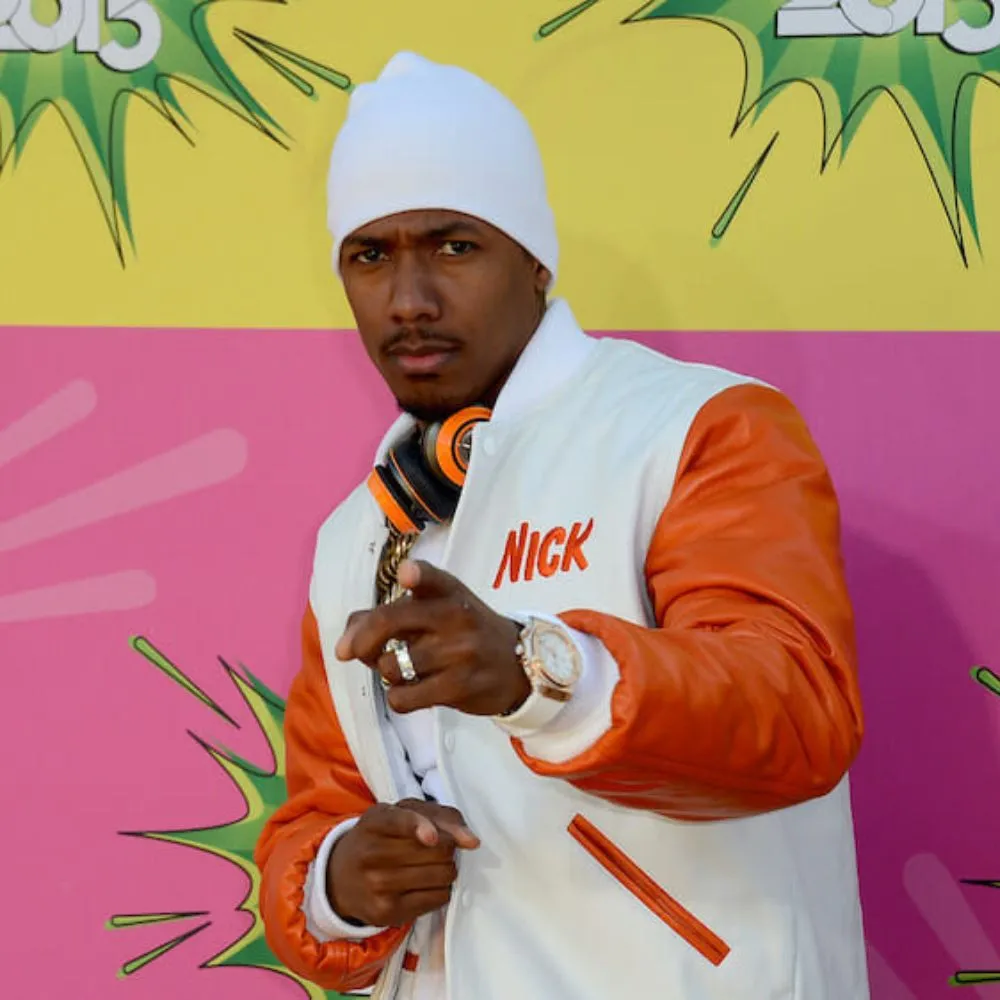 He co-hosted various Nickelodeon shows including TEENick in Concert, Snick House, and All That Music Festival. Furthermore, he was also involved in writing for Nickelodeon productions. Eventually, in his early twenties, Cannon created, wrote, and acted in his very own show, named The Nick Cannon Show.
In the Lead
Although the show was not on air for a long time, Cannon's actions were highly appreciated, such as his travels around the country and his capability of managing challenging circumstances. For instance, in one episode, he takes control of a high school and pretends to be a math teacher.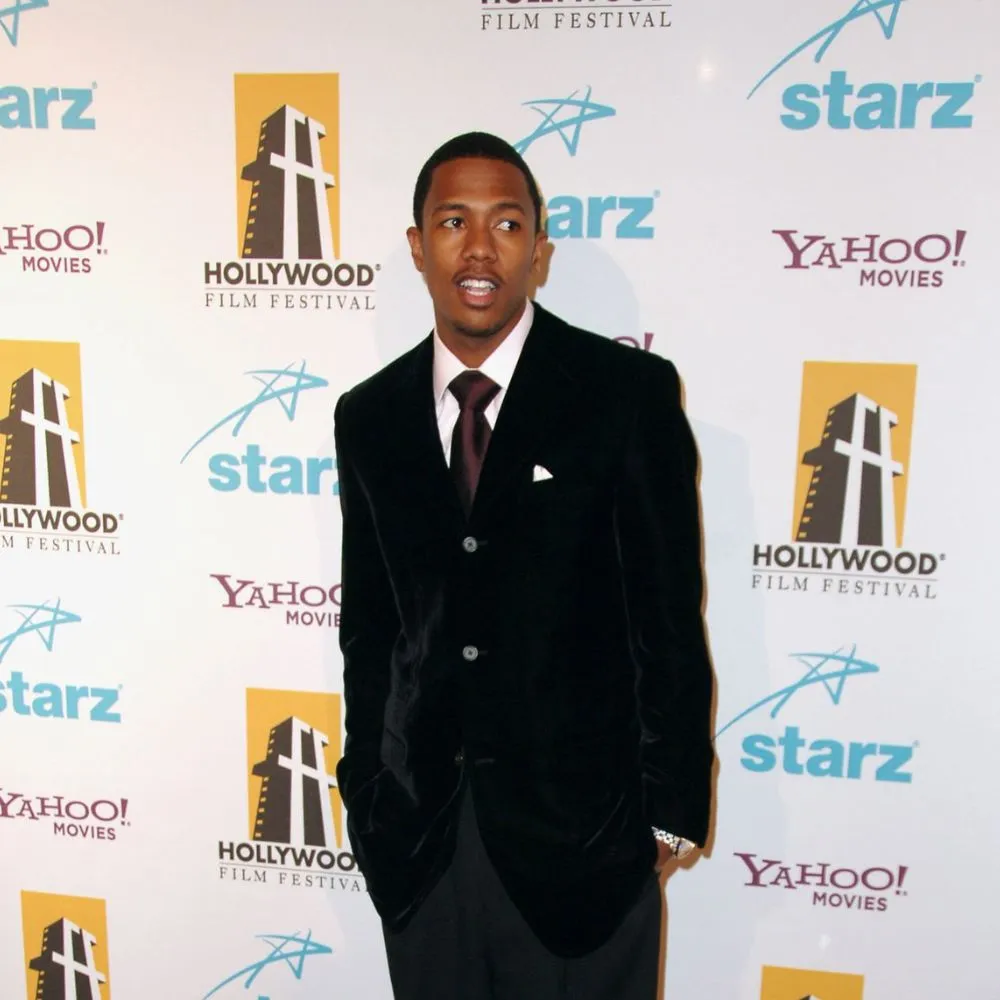 After reading Cannon's biography in the Hollywood Reporter, one can perceive him as a gifted and charismatic individual. Apart from showcasing his talent in stand-up comedy on TV, he fostered connections within the showbiz world, which accelerated his progress.
Finding a Mentor
Consequently, Cannon garnered the interest of Will Smith who then became his mentor. Will Smith, of course, transitioned from a rapper to a television and movie star in his earlier years. He flourished in the entertainment industry and was thrilled to impart his wisdom and experiences to Cannon.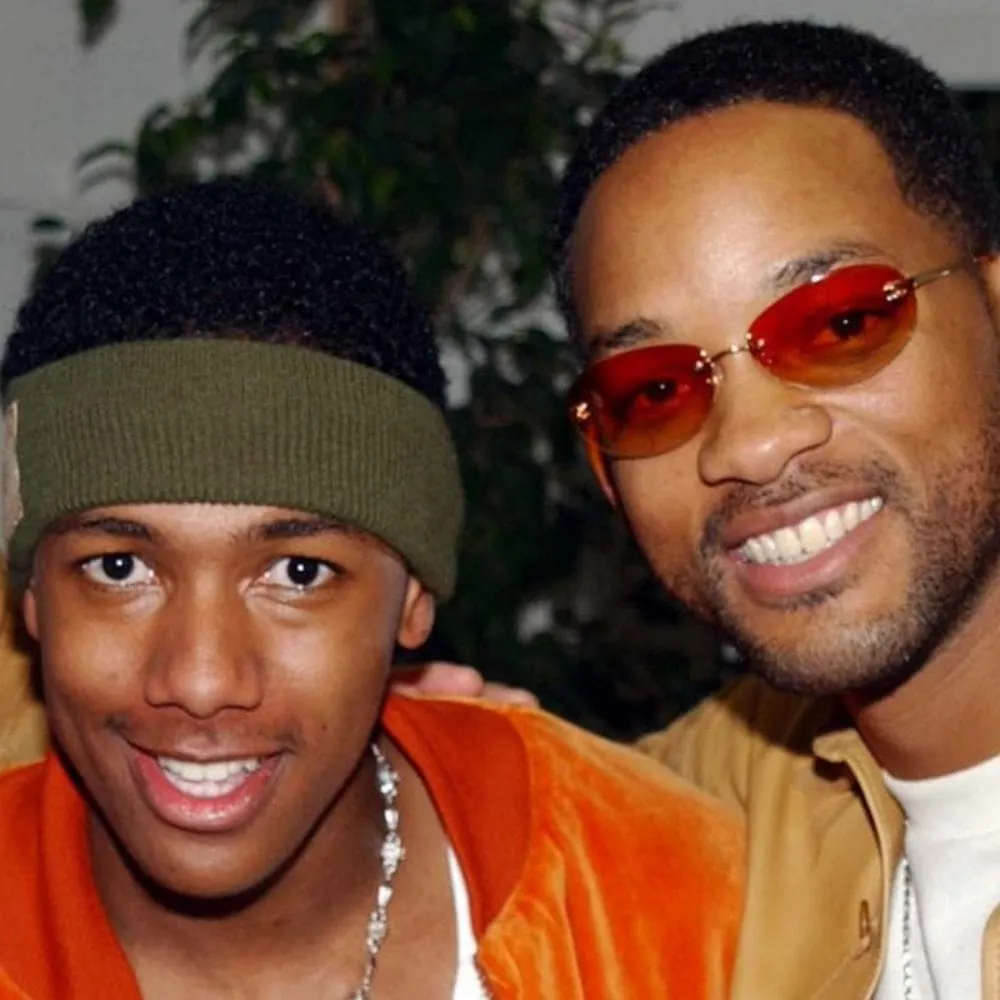 Cannon takes pleasure in being frequently likened to Will Smith, as it was relayed to him by Smith that he reminds him of himself during his youth. The fact that these gifted individuals could benefit from their relationship is genuinely gratifying.
Crossover Star
Smith gave Cannon his initial opportunity beyond kid-oriented shows by selecting him for a significant part in the successful movie Men in Black II. Later on, Cannon scored his first primary role as Devon Miles in Drumline, a film about an African American drum major from New York who earns a full scholarship to a black college in Atlanta, Georgia.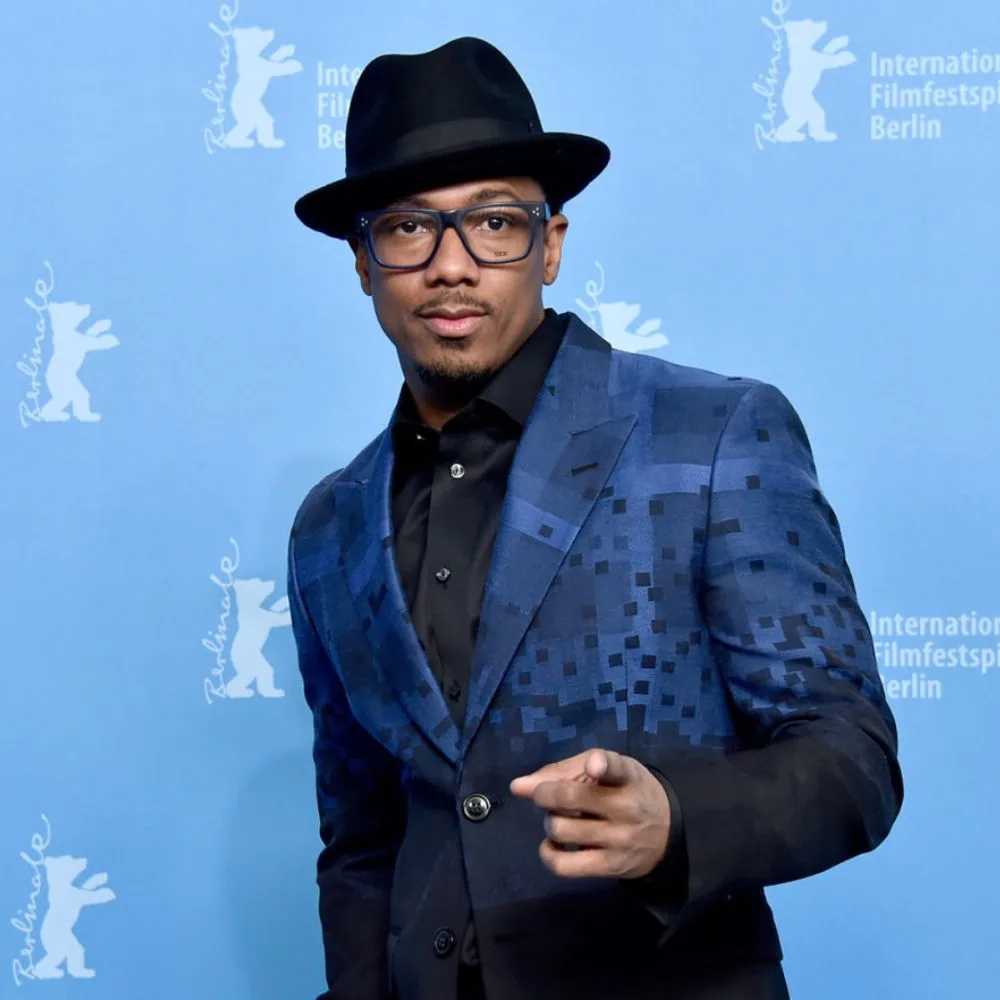 He has a strong determination that often clashes with the band's traditional conductor due to his impressive abilities. Despite this conflict, the movie was positively reviewed by critics who commended Cannon for his acting.
Continuing the Fame
After Drumline (2003), Cannon brought out Love Don't Cost a Thing which is a revised version of Can't Buy Me Love made in 1987. The films share a common concept in which an uneasy teenager gives money to the attractive girl to act as his friend so that he can enhance his prestige in the school.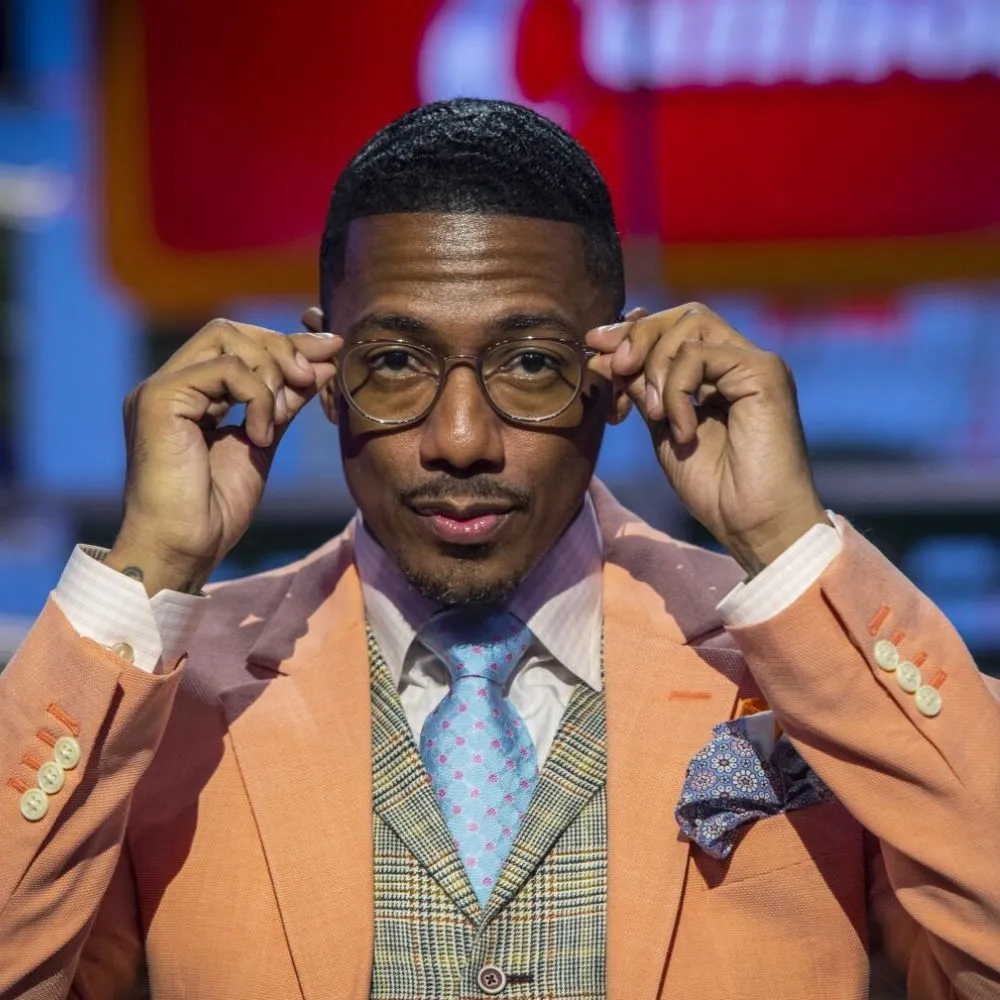 Afterward, he transforms into a very attractive individual instead of being seen as a geek. Cannon, who was a supporter of the first movie, desired to act in it. He was also thrilled to play the dual roles of Alvin Johnson, the intellectual variation, as well as the more commonly recognised version of Alvin.
Further Success
During an interview with Cinema Confidential News, it was disclosed that the character which he enjoyed playing the most was this particular one. The transitions that this character goes through enable him to portray both a nerdy and overconfident persona, which he found fascinating.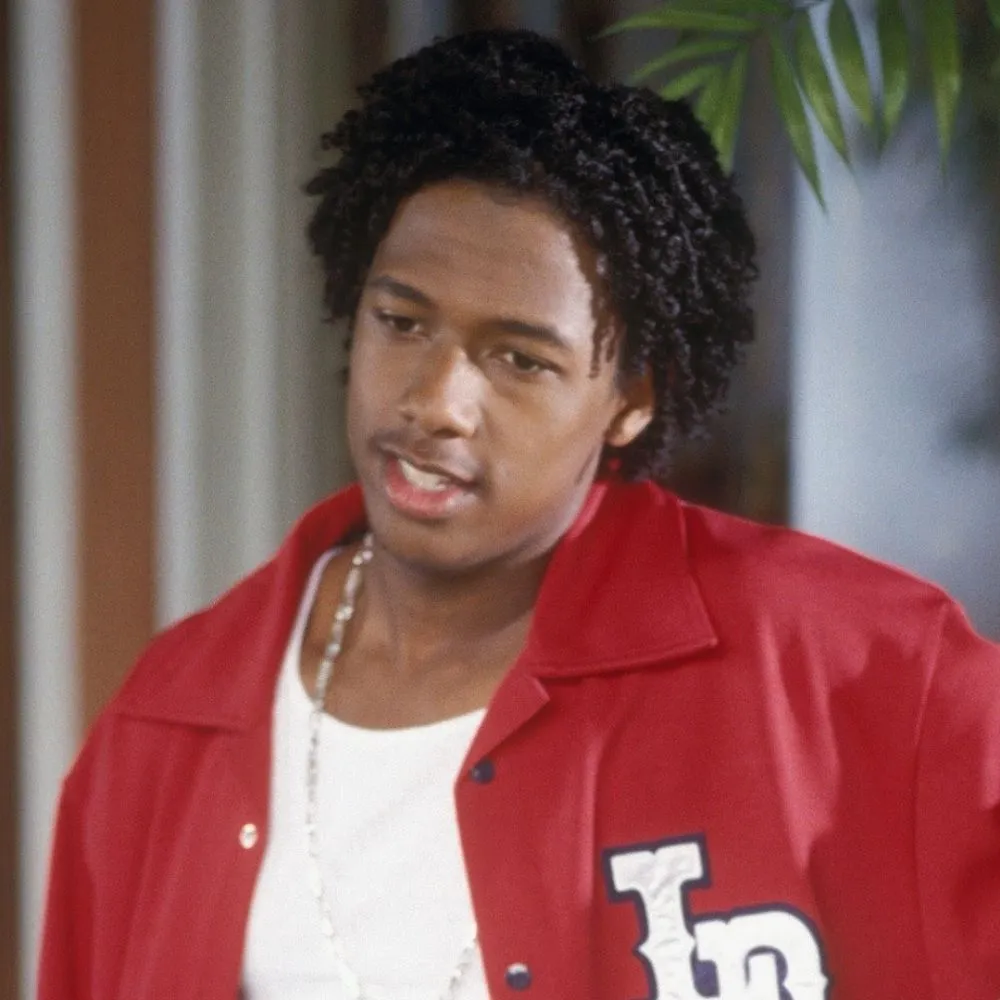 Love Don't Cost a Thing received mostly negative reviews. However, Cannon was commended for his charisma and adaptability. His first two films had also presented him as a handsome young man. Despite being shorter in the past, Cannon has grown to six feet tall and his adorable looks and amiable smile have drawn interest from numerous women.
An Incredibly Multi-Talent: Christina Milian
According to rumors in 2005, Nick Cannon, who had publicly claimed to be single in various interviews, was said to be romantically involved with someone. This lucky woman was Christina Milian, who co-starred with him in the movie Love Don't Cost a Thing. Christina is a multi-talented woman, with skills in music, acting, and singing. She was born in New Jersey on September 26, 1981.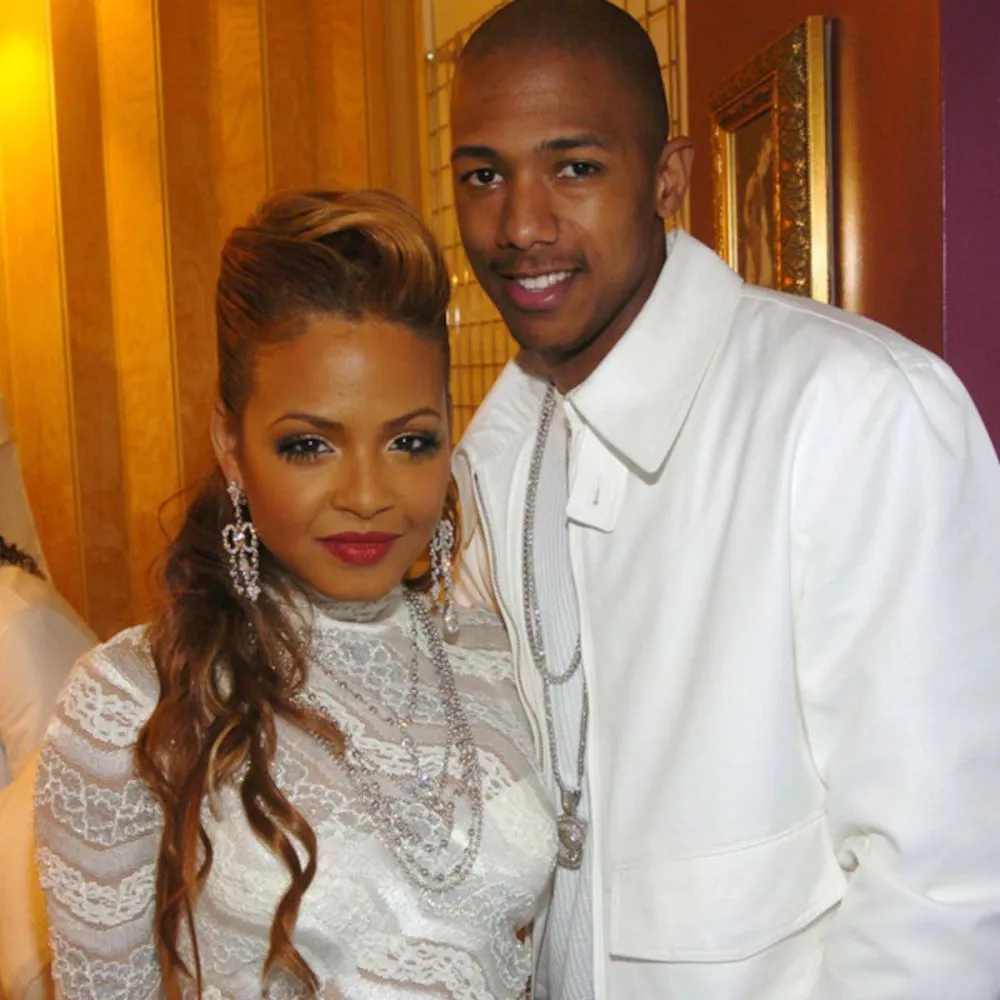 From a young age, she was aware that acting was her ultimate dream. At just thirteen, she made the decision to move to Los Angeles to pursue her passion. Her career as an actor swiftly progressed, with her hosting MTV's Wannabes in 2002. It was during this time that she met up-and-coming director Joseph Kahn, who was about to release his first full-length feature film, Torque.
The Meeting
Milian easily landed the leading role after being recommended for the audition. At the same time, she was also selected to co-star alongside Nick Cannon in the popular teenage movie, "Love Don't Cost a Thing". Her exceptional performances resulted in her getting multiple roles, which helped her establish herself as one of the most promising young actresses in Hollywood.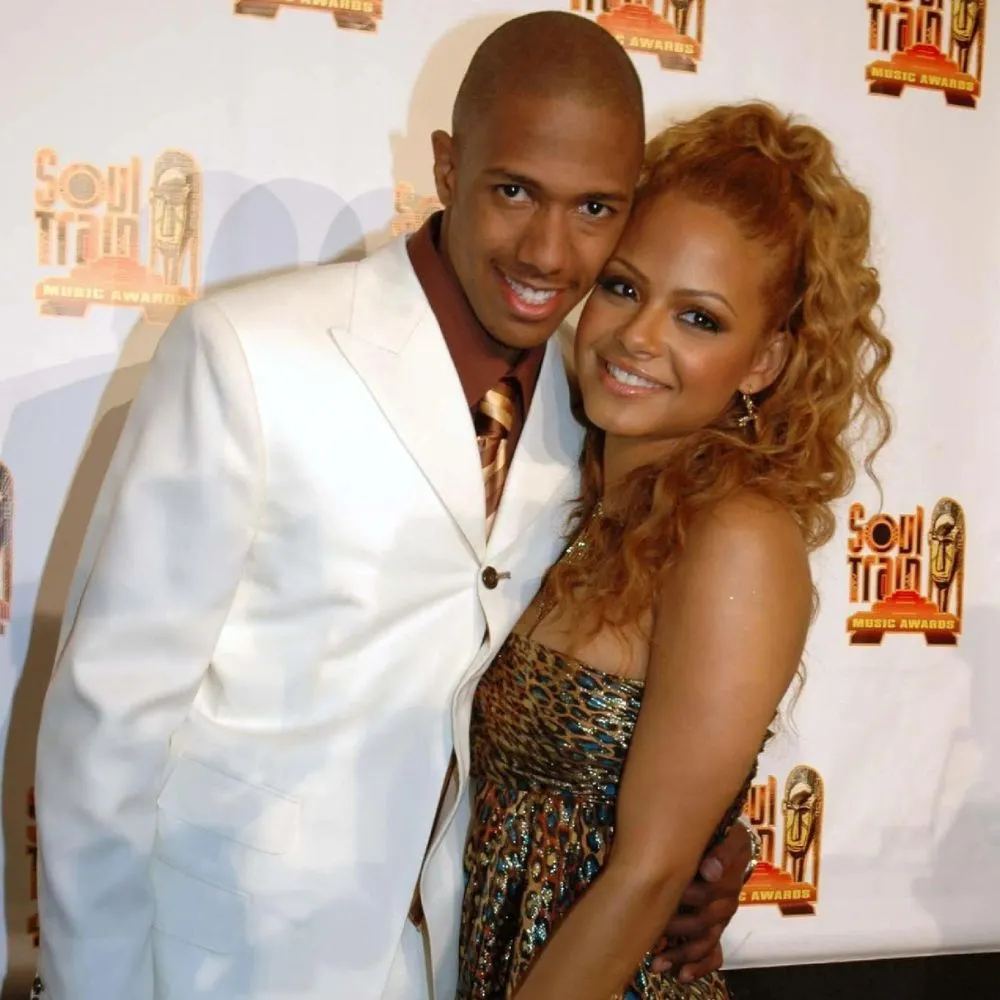 Moreover, Cannon was deemed by Hollywood executives as a dependable actor whose movies were well-liked by a diverse range of viewers. As a result, Cannon had a broad range of options when it came to selecting film roles.
Plenty More Movies
In the year 2004, Cannon acted alongside Richard Gere and Jennifer Lopez in the TV movie "Shall We Dance". His role in the movie was that of a peculiar private investigator. Later, Cannon took up the lead role in "The Underclassman", where he played the role of an undercover cop in a prestigious boarding school.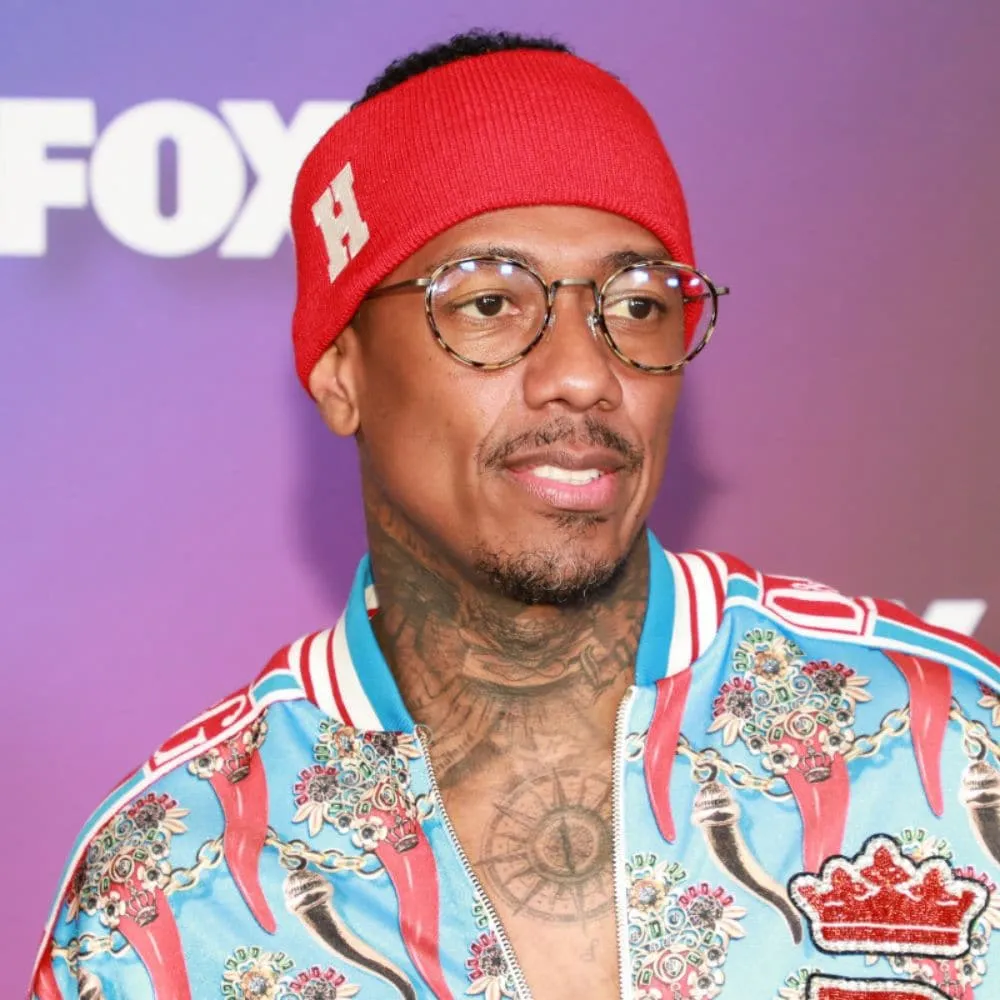 The actor not only wrote the screenplay but also took on the roles of director and producer. In 2005, Cannon participated in two other movies: Roll Bounce, which takes place in the 1970s, and The Beltway, where he plays a young intern who uncovers government secrets and serves as an executive producer.
Christina Milian
Nick Cannon's initial publicized romance with a famous personality was with Christina Milian. Although there were speculations that he was romantically involved with Nicole Scherzinger in the 1990s, it was confirmed that Christina Milian was the first celebrity he dated.

Back in 2003, they started a romantic relationship that lasted for two years, but eventually ended. There are speculations that their split could have been due to Christina discovering some incriminating messages on Cannon's phone, indicating that he was unfaithful. Nonetheless, this remained unverified hearsay.
Kim Kardashian
In 2006, Nick Cannon and Kim Kardashian had a brief romantic involvement. Although she later rose to fame through Keeping Up With the Kardashians, this was before the show's debut.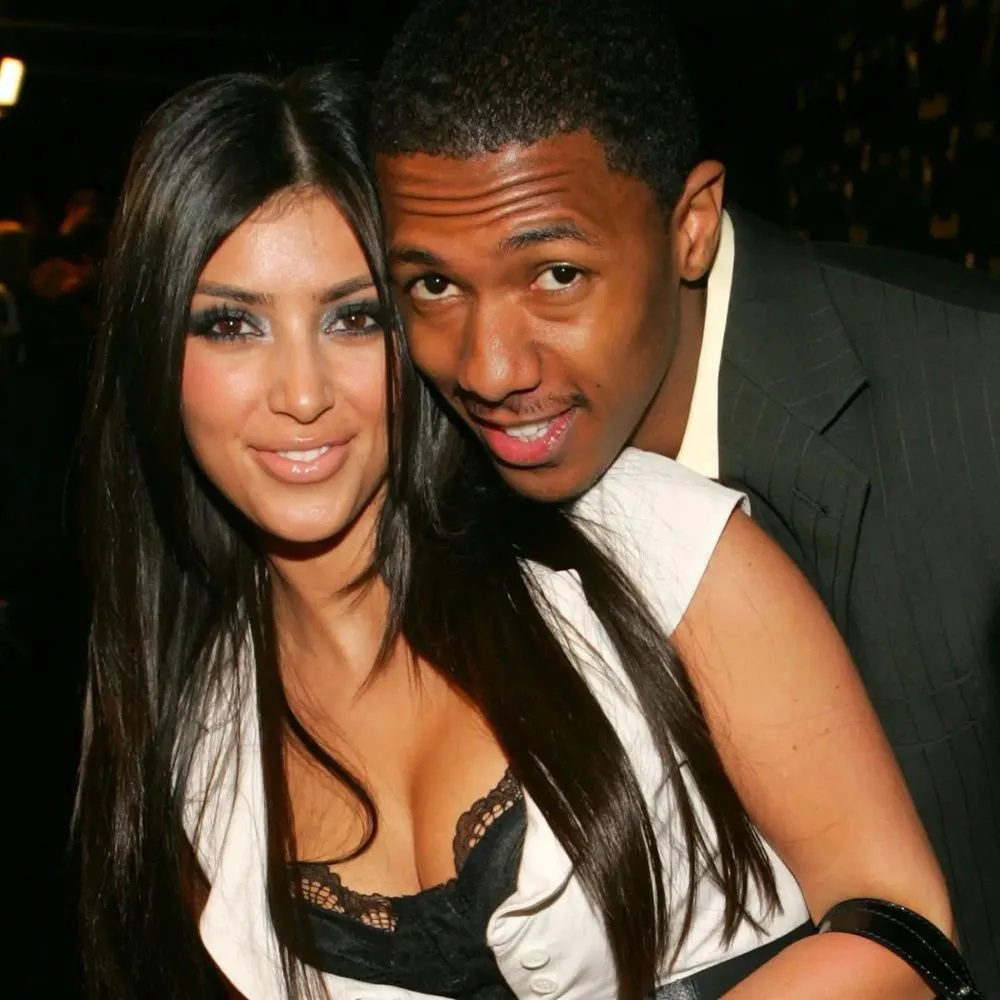 Although their relationship was short-lived, they separated on good terms, for which they were grateful. Nick described Kim as a remarkably pleasant and benevolent young woman. After their breakup, they parted ways amicably, and Kim went on to establish the most extensive reality television show dynasty globally.
Selita Ebanks
Selita Ebanks has previously worked as a model for Victoria's Secret and appeared in various publications including Sports Illustrated and Vogue. Moreover, she is also known for being an actress.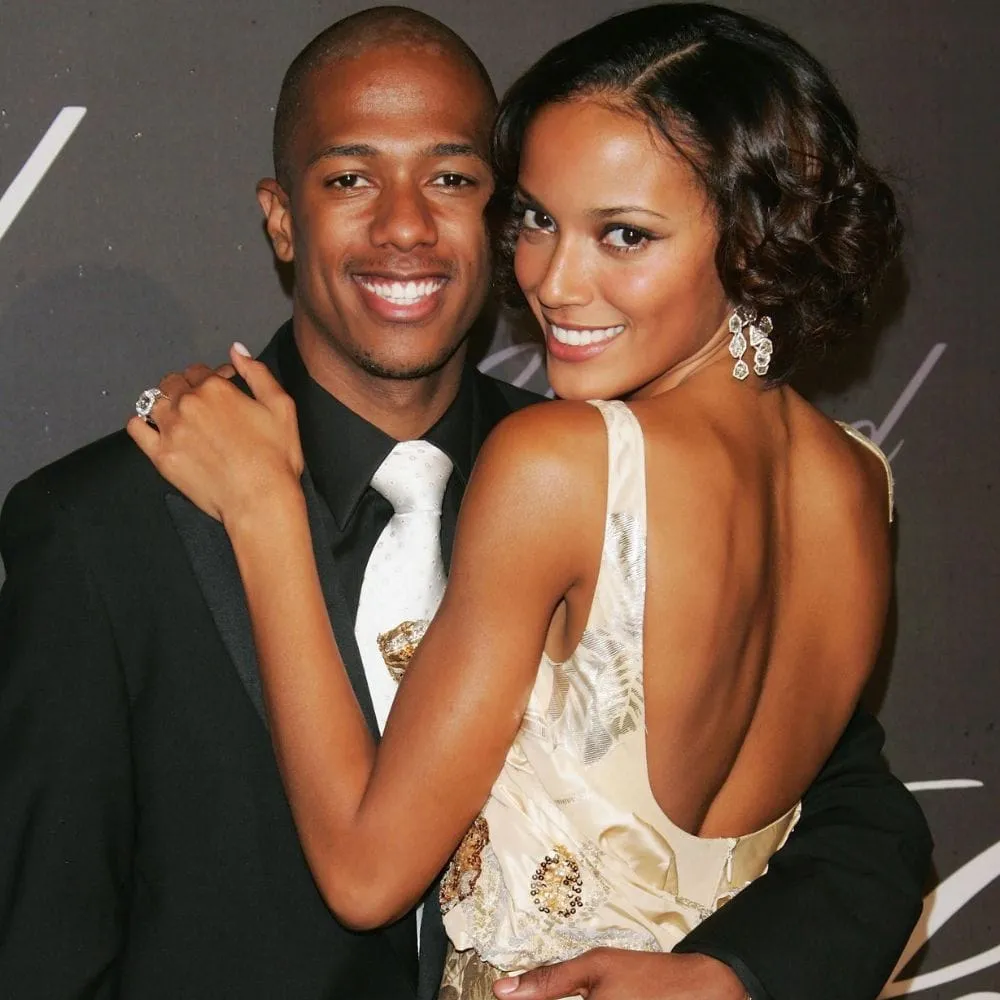 Selita and Nick got engaged in 2007 after forming a bond, but unfortunately, their relationship lasted less than five months, leaving them with insufficient time to prepare for their wedding.
Mariah Carey
Nick Cannon and singer Mariah Carey tied the knot in the Bahamas in April 2008. On the occasion of their wedding anniversary three years later, they were blessed with twins Moroccan and Monroe, who were both adorable.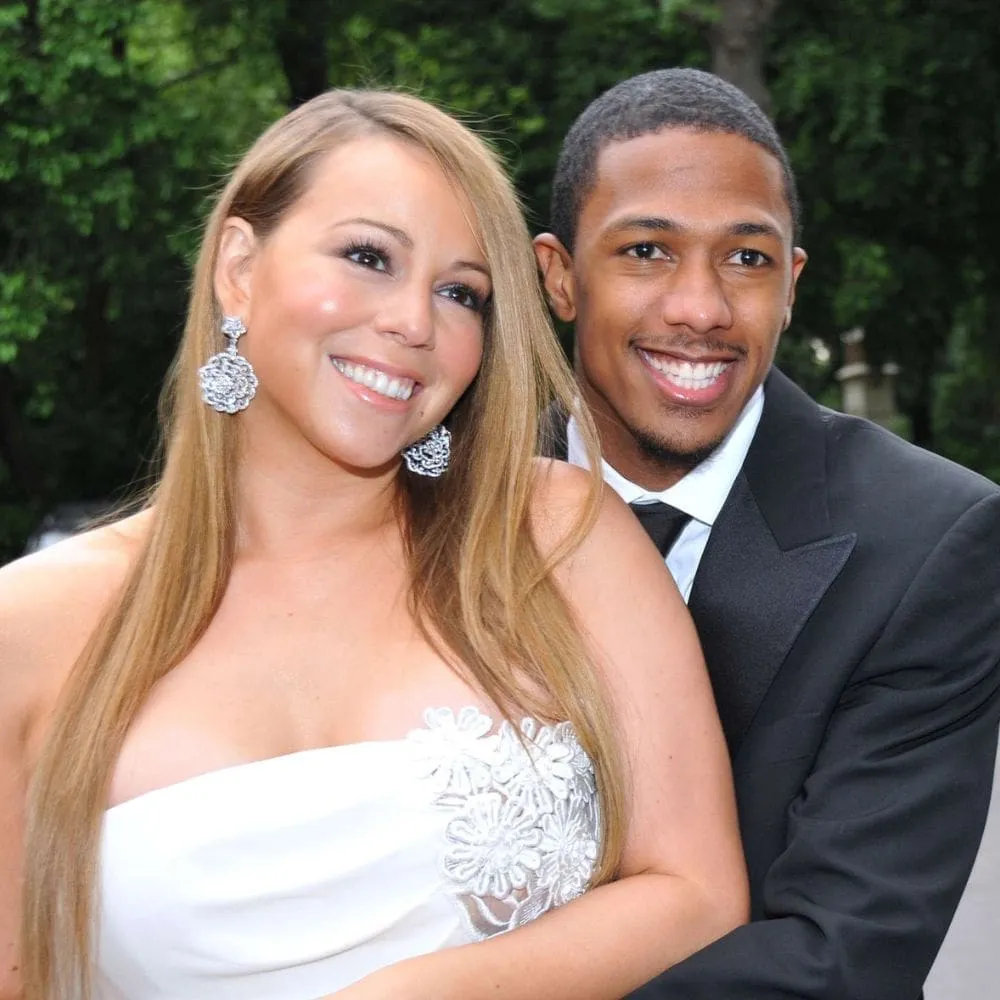 After a turbulent romantic association, the pair parted ways in 2014 following a six-year marital union. Despite a brief reconciliation, they eventually dissolved their marriage in 2016. Nonetheless, they continue to uphold an amicable association in consideration of their twin offspring.
Brittany Bell
In 2014, while he was separated from Mariah, Cannon started dating Brittany Bell, who had been crowned Miss Arizona USA and Miss Guam in the same year.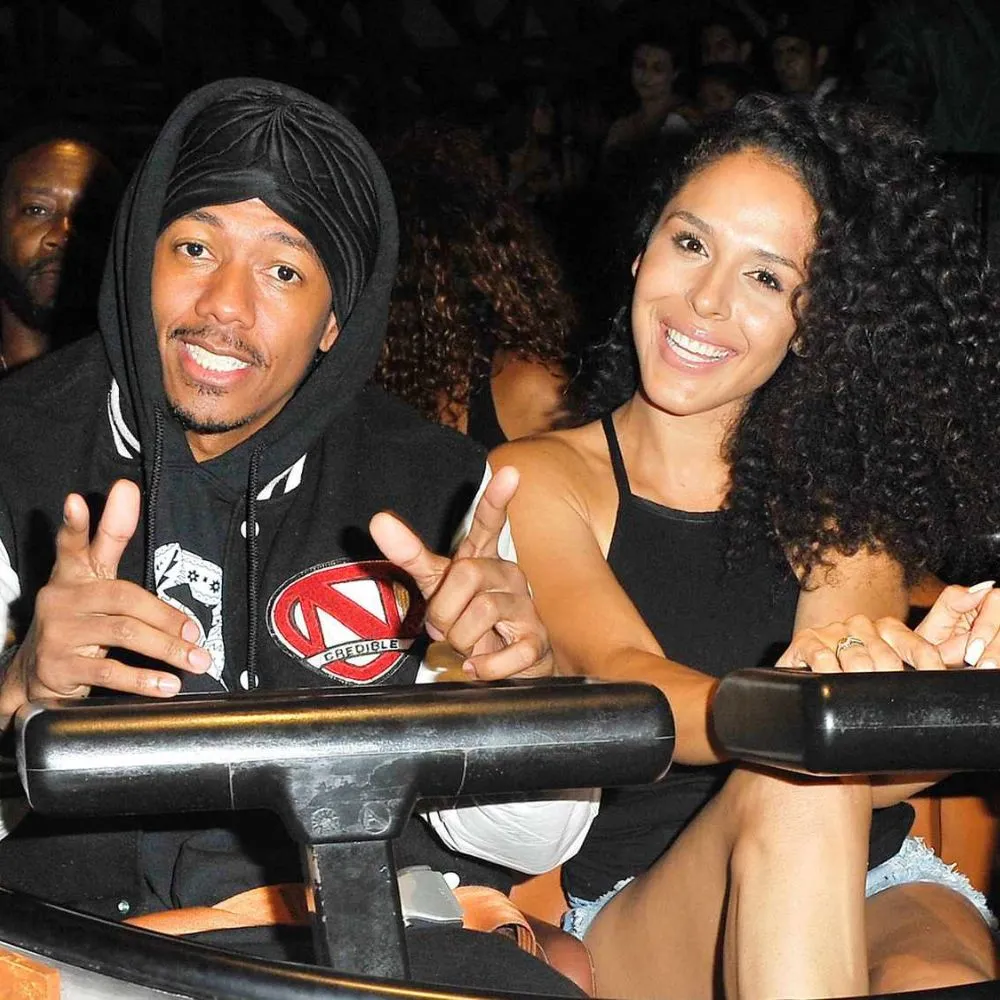 Her relationship with Nick Cannon has had its ups and downs for quite some time, possibly starting in 2014. They split up towards the end of 2020 and have three kids together. Currently, she is working as both an actress and a model.
Jessica White
During his on-and-off relationship with Brittany Bell, Cannon also started dating Jessica White in 2015. White, who works as a model and actress, indicated her interest in Cannon that year. However, after their five-year relationship, they ended their romance.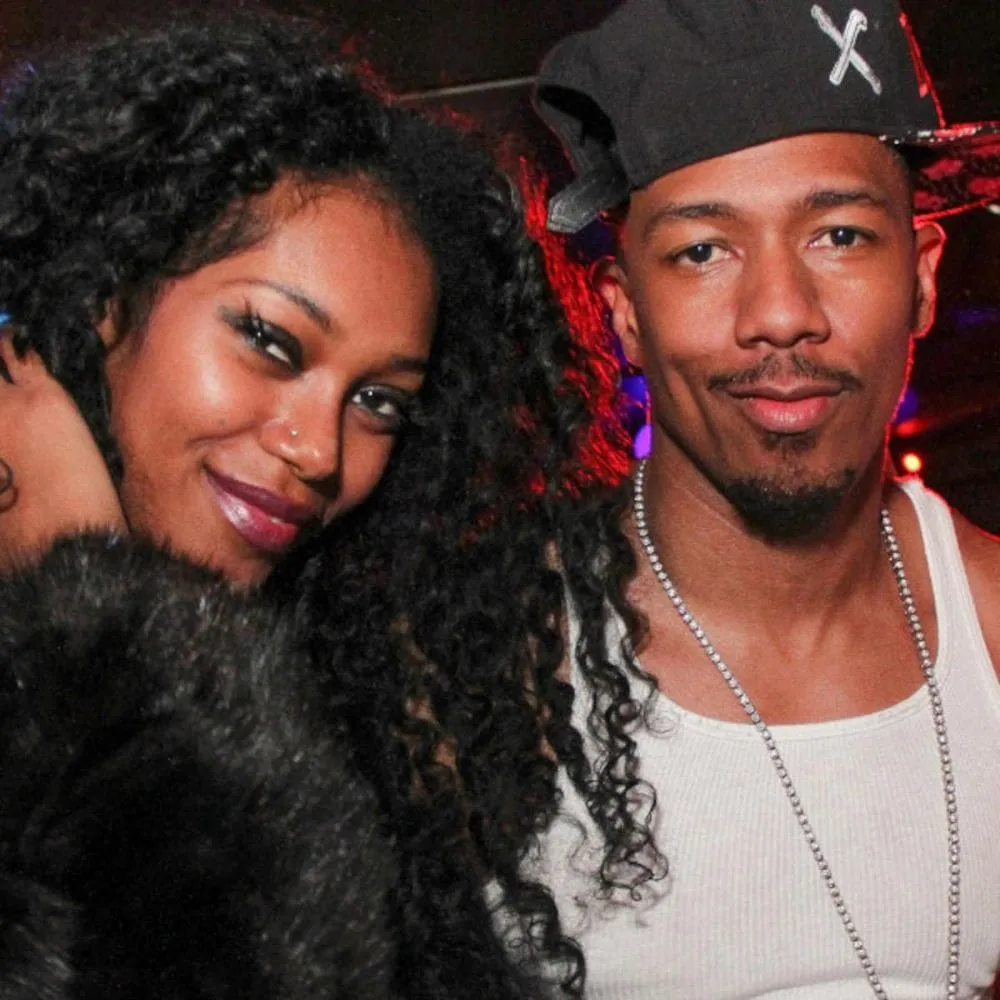 In 2020, Jessica caused some controversy not long after separating from Nick Cannon. Despite initially expressing good wishes to Nick after their split, it was eventually revealed that he had been seeing Brittany Bell while still dating Jessica. This news shed light on the situation and caused some drama.
Abby De La Rosa
Abby De La Rosa is a multi-talented individual who holds different positions in the entertainment industry, being an entrepreneur, broadcast professional, and international DJ. In June 2021, she gave birth to Zillion Heir and Zion Mixolydian together with Nick Cannon.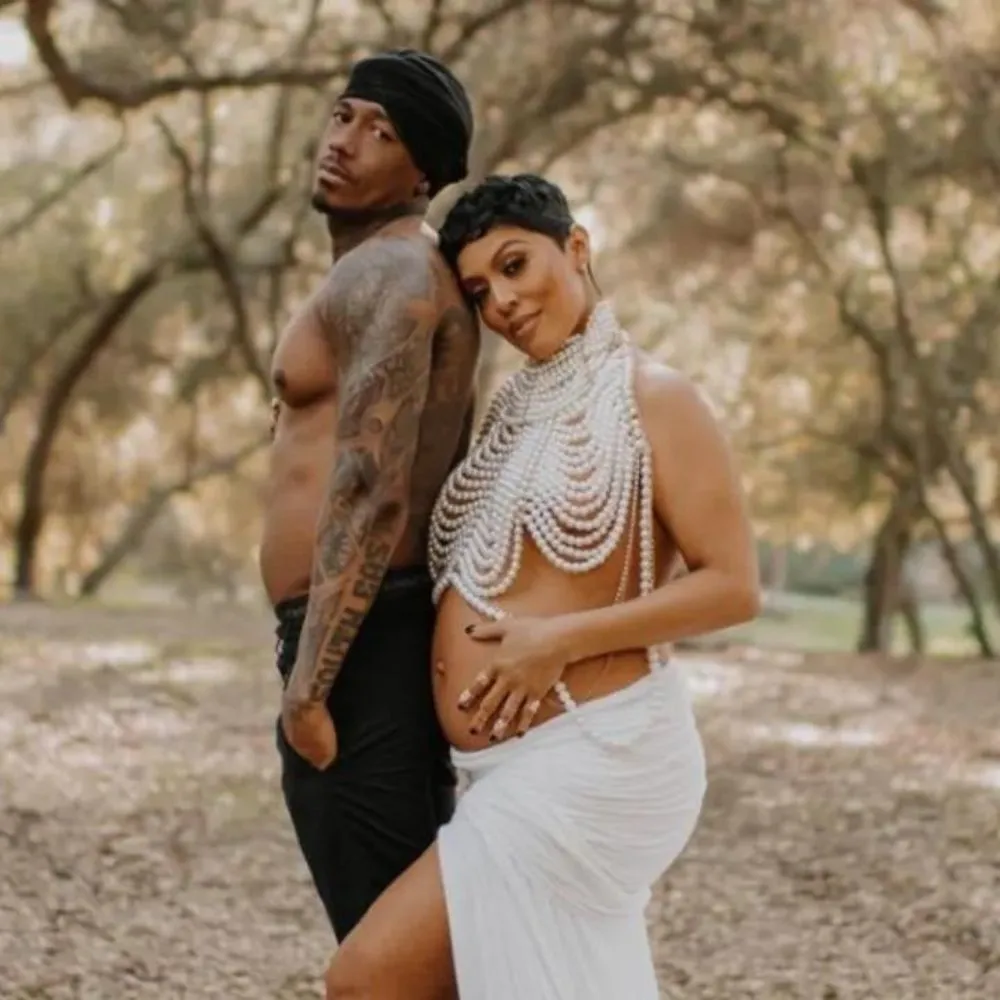 De La Rosa kept her pregnancy a secret until two months prior to the birth of her twins. Eventually, they had a third child, a daughter, in November 2022.
Alyssa Scott
There is no definite start or conclusion to Nick Cannon's romance with Alyssa Scott, who is recognized as both a model and a music artist. Following the birth of his twins with Abby De La Rosa, a son was born to Alyssa a couple of months afterwards.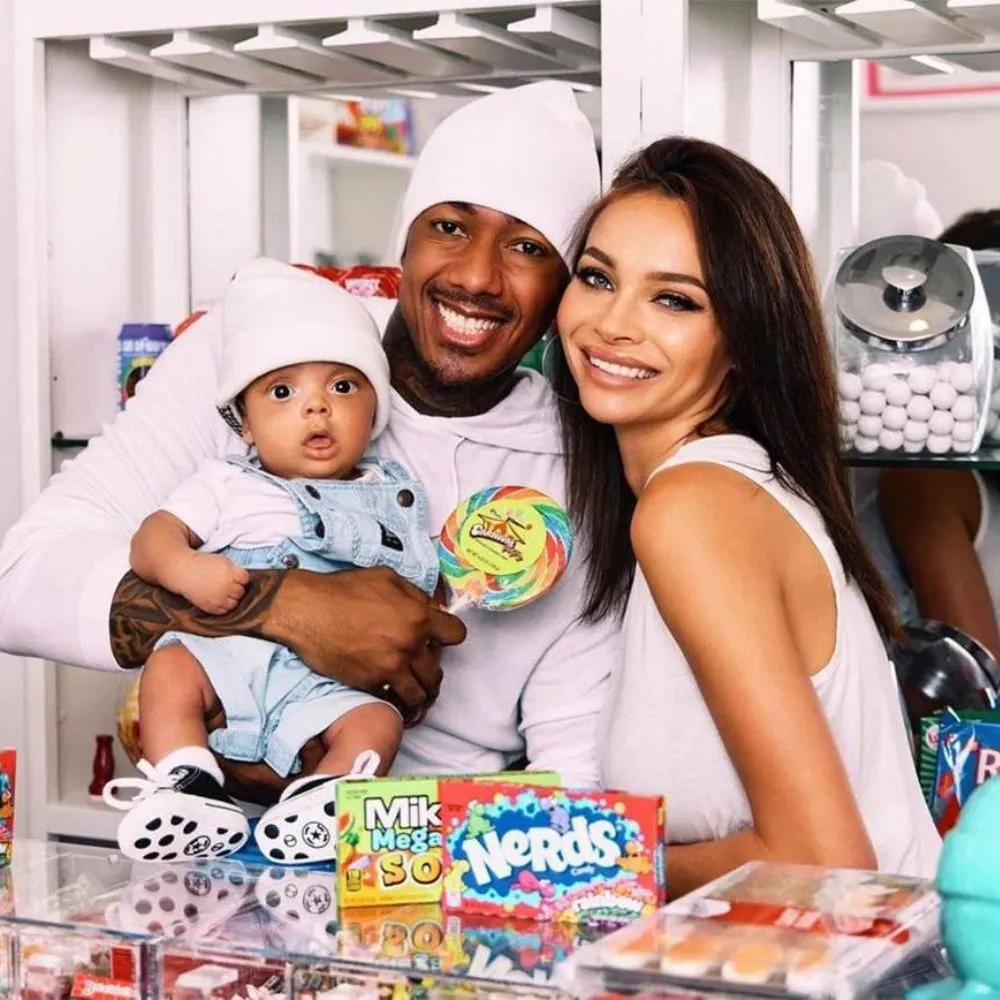 Zen was the name given to the child, but sadly, he lost his life to a brain tumor. Meanwhile, Alyssa is expecting her 12th child with Cannon and the baby is due in December 2022.
Bre Tiesi
Bre Tiesi is one of Nick Cannon's partners with whom he has a child. She works as a real estate agent and model. The couple organized a big party to reveal the gender of their child in Malibu, California, and it was attended by their loved ones.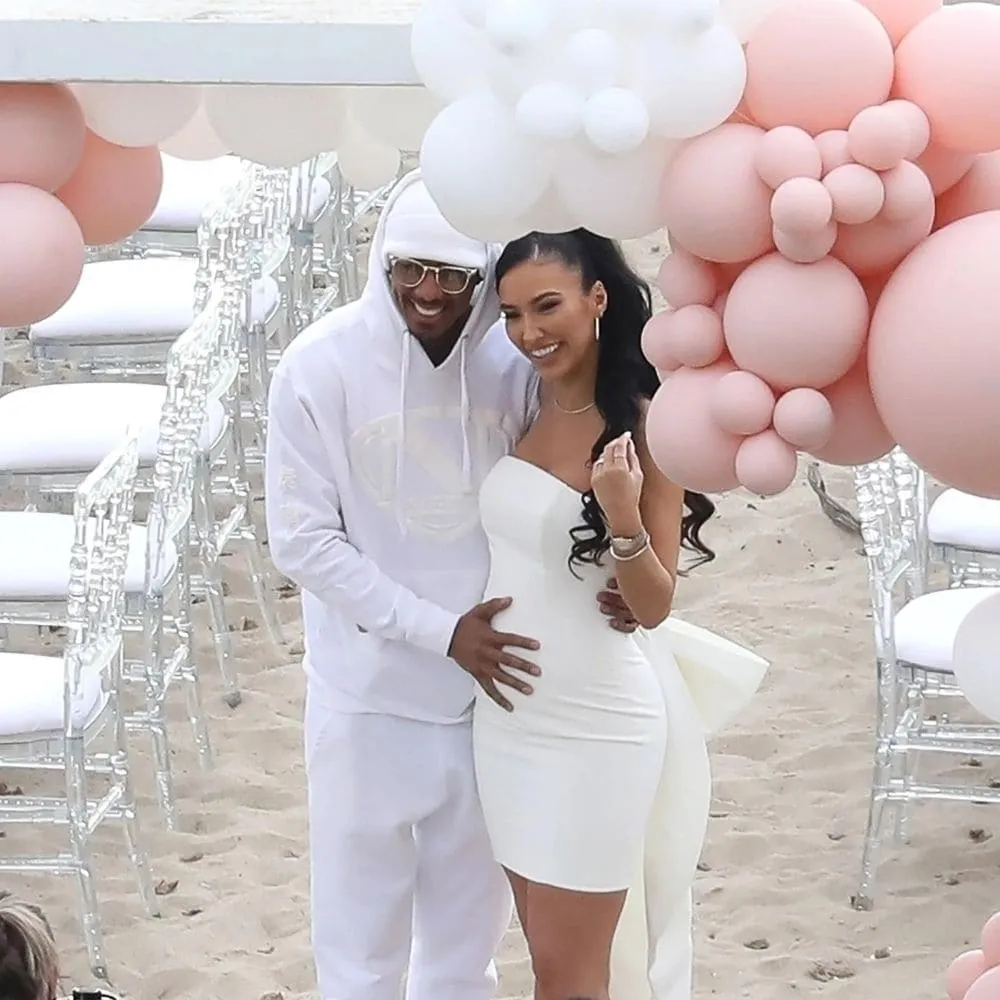 The statement they made disclosed that they were anticipating the birth of a baby boy, although information about their relationship is scarce. Their male child was delivered in June of 2022.
Monroe and Moroccan — 1st and 2nd
In April 30th, 2011, Nick and Mariah Carey welcomed their first child, a daughter who was named after Mariah's role model, Marilyn Monroe. This date was not only special because of Monroe's birth but also because it marked their third wedding anniversary. Their daughter, who is now 11 years old, was deliberately given no middle name, as Mariah herself does not have one. Recently, in July 2021, Monroe made her modeling debut in a video for OshKosh B'gosh.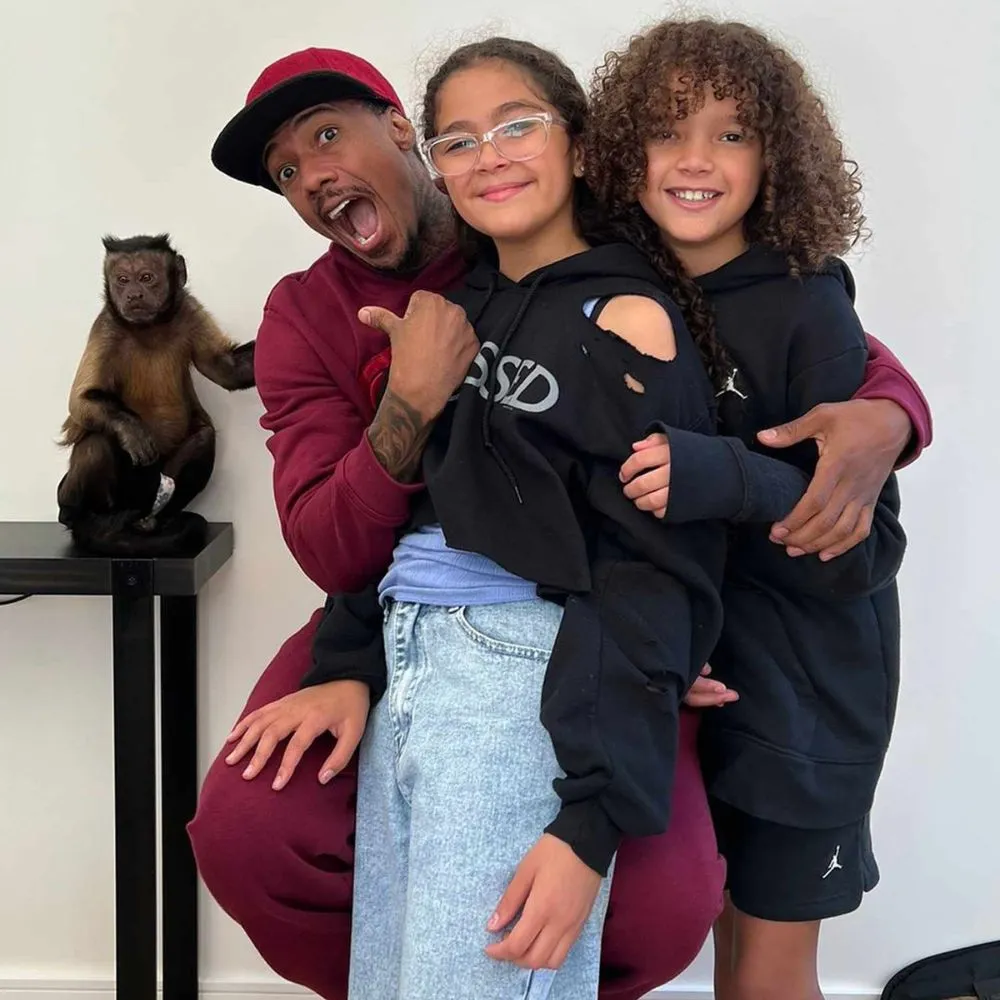 Monroe's sibling who is a twin, is of Moroccan descent and holds the position of Nick and Mariah's eldest offspring. Roc, as he is fondly referred to, was named after the Moroccan interior design of Nick and Mariah's abode in 2008. The 11-year-old also has a middle name, which is his father's namesake and a tribute to Nick's grandmother.
Golden and Powerful — 3rd and 4th
Golden, the offspring of model Brittany Bell, was born on February 21st, 2017, and was celebrated by his parents with Karate Kid-themed parties during his childhood. Nick Cannon is the father of Golden.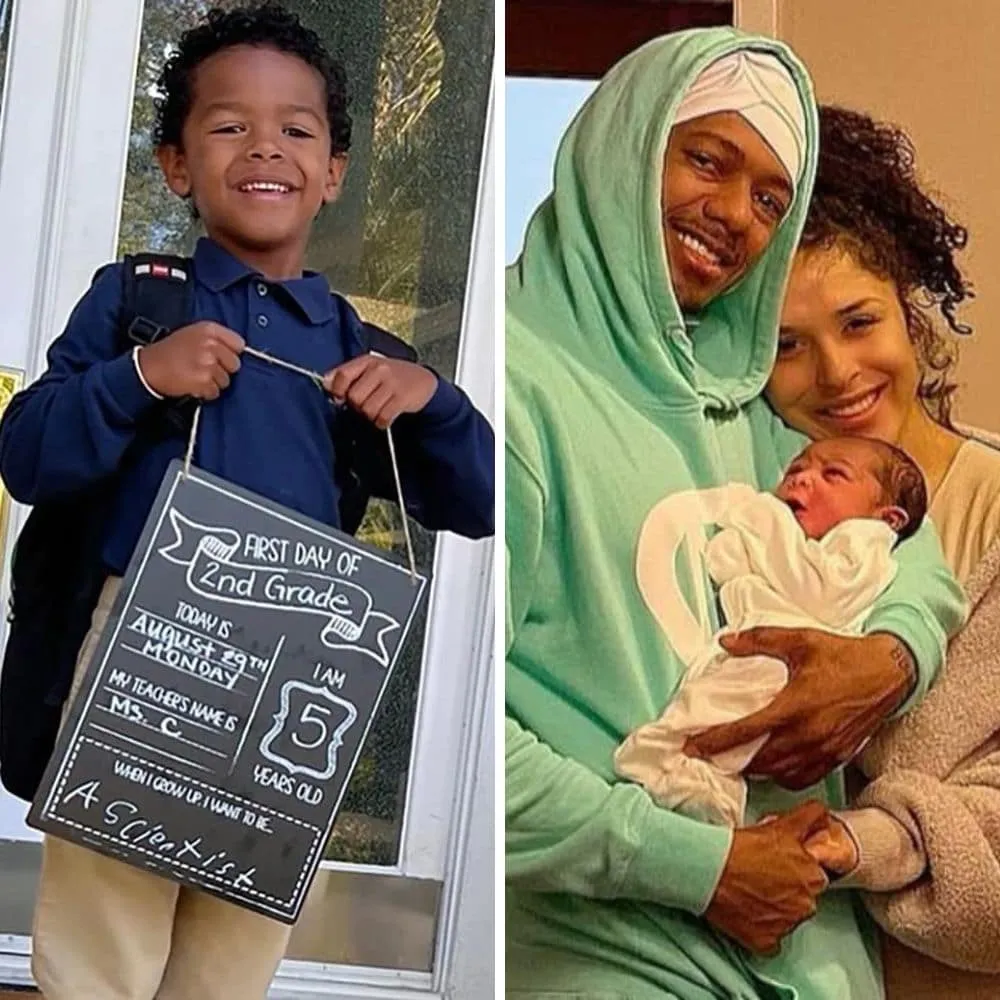 Nick's fourth child, who was born in December 2020 while the fourth season of The Masked Singer was ongoing, goes by the name Powerful Queen.
Zion and Zillion — 5th and 6th
Abby De La Rosa and Cannon announced her pregnancy in April with breathtaking maternity photos. Abby announced the new arrivals on Instagram on June 16th. June 14th, 2021, was the date of their arrival.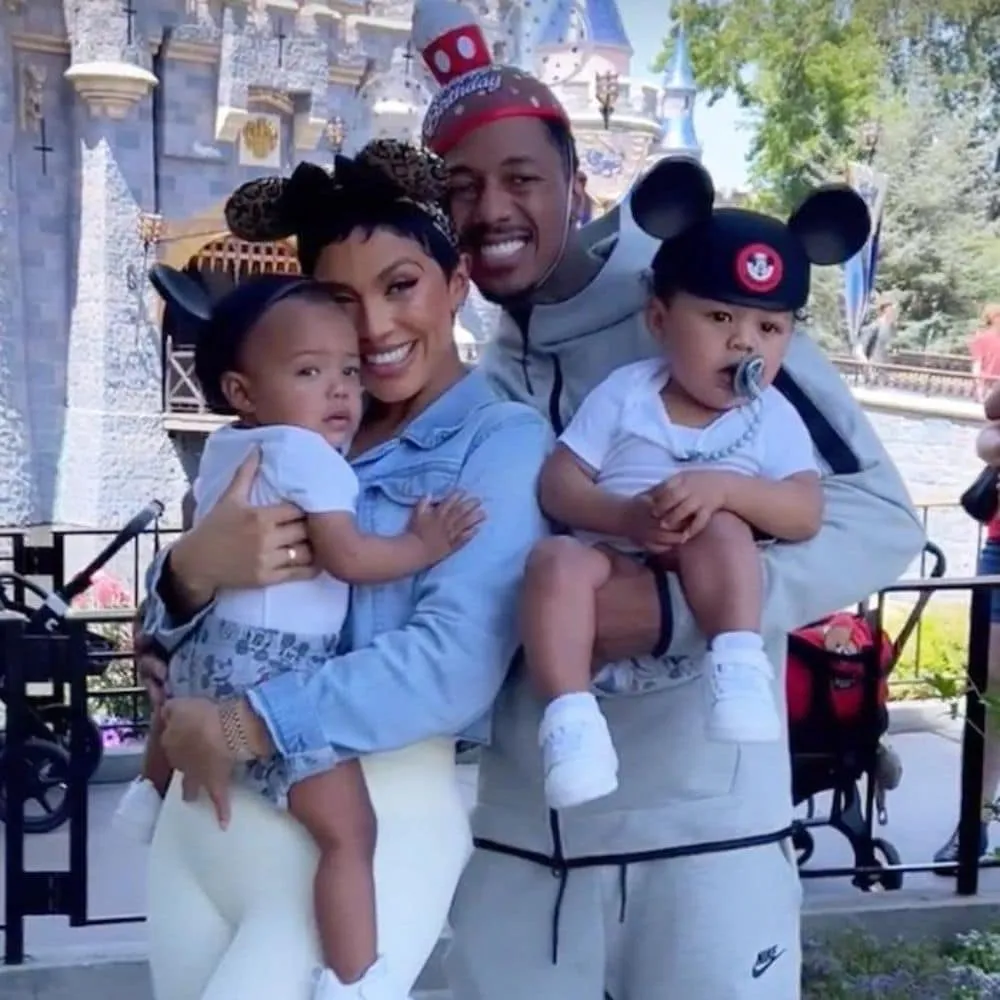 The twins, Zillion and Zion, were born on June 14th, 2021. Zillion's nickname is Zilly. In a viral Instagram post, Abby De La Rosa, a professional DJ, posted a picture of the babies' hands clasping her fingers.
Zen S. Cannon — 7th
In June 2021, Zen S. Cannon was born, the seventh child of Nick Cannon, the fourth child he has had that year, and Alyssa Scott's first child. A few days after Father's Day 2021, he confirmed his fatherhood by appearing shirtless on Scott's Instagram story. The day after her newborn son was born, Scott posted a picture of herself holding him.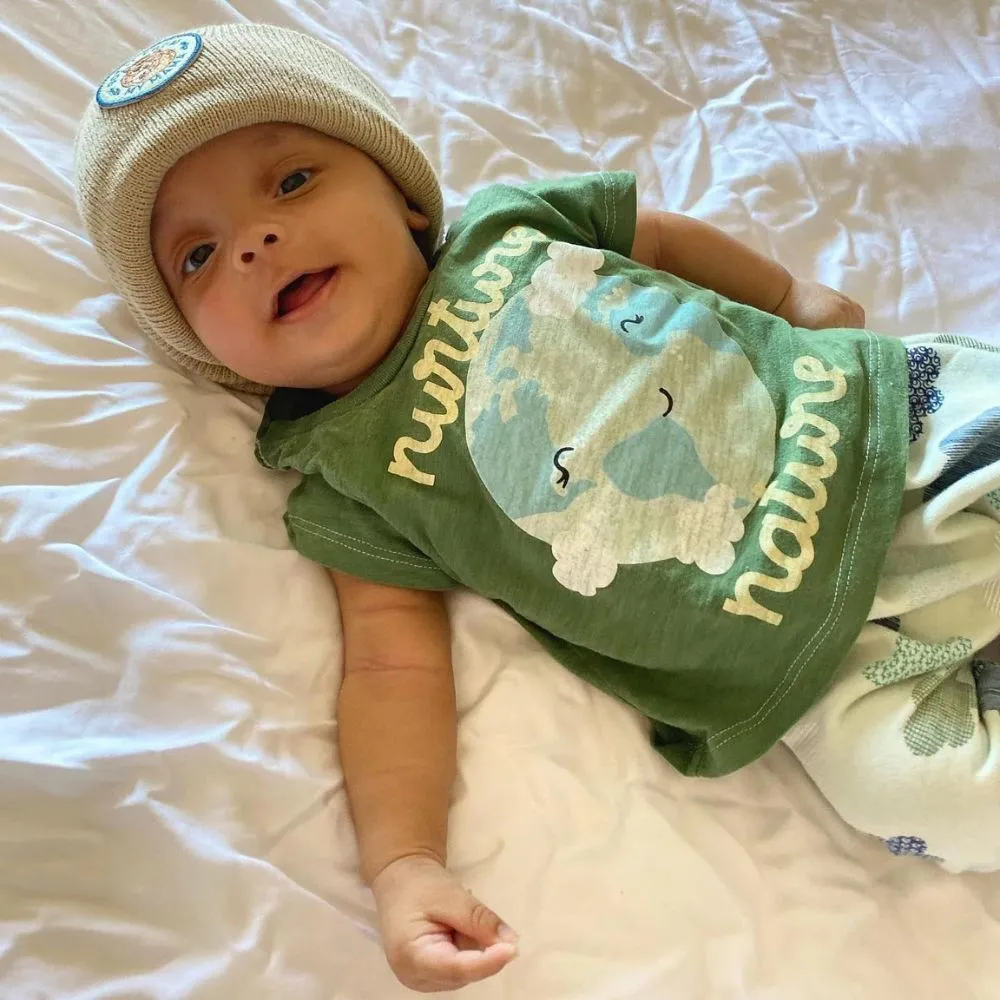 Zen sadly passed away from cancer. In honor of Zen's first anniversary, Cannon posted a touching tribute to his son, calling it the darkest and most depressing experience he's gone through and that he can't get over.
Legendary and Onyx — 8th and 9th
Legendary Love Cannon, born in July 2022, is Nick's eighth kid and the first to be born to Nick and model Bre Tiesi. According to Cannon, the baby is his eighth, and he revealed it on his show. He said the number of children he has is well-known to everyone.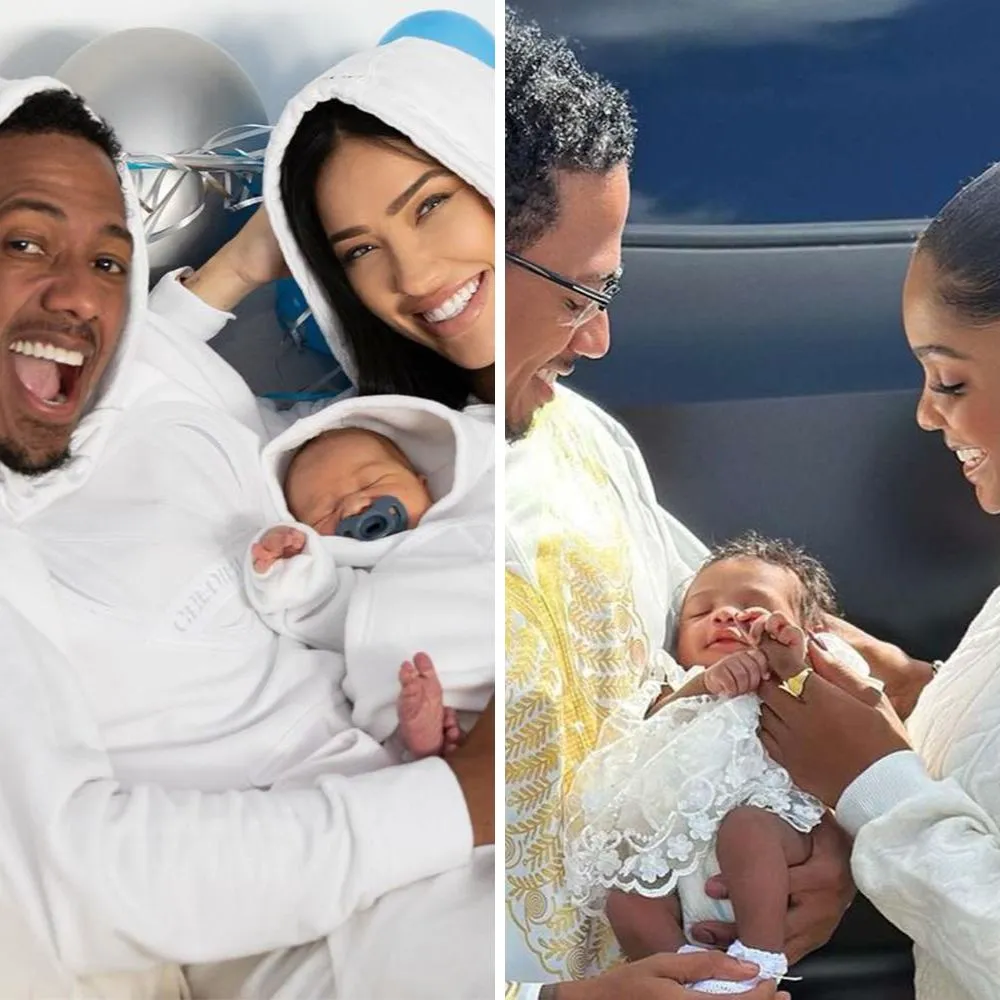 He said that each one was special. The birth of Onyx Ice Cole Cannon took place on September 14th, 2022. In addition to being Cannon's ninth child, he's also the first with model Lanisha Cole.
Rise and Zeppelin — 10th and 11th
September 23rd, 2022, Rise Messiah Cannon was born, just a week after his older half-brother, Onyx. Cannon and Brittany Bell have three children together.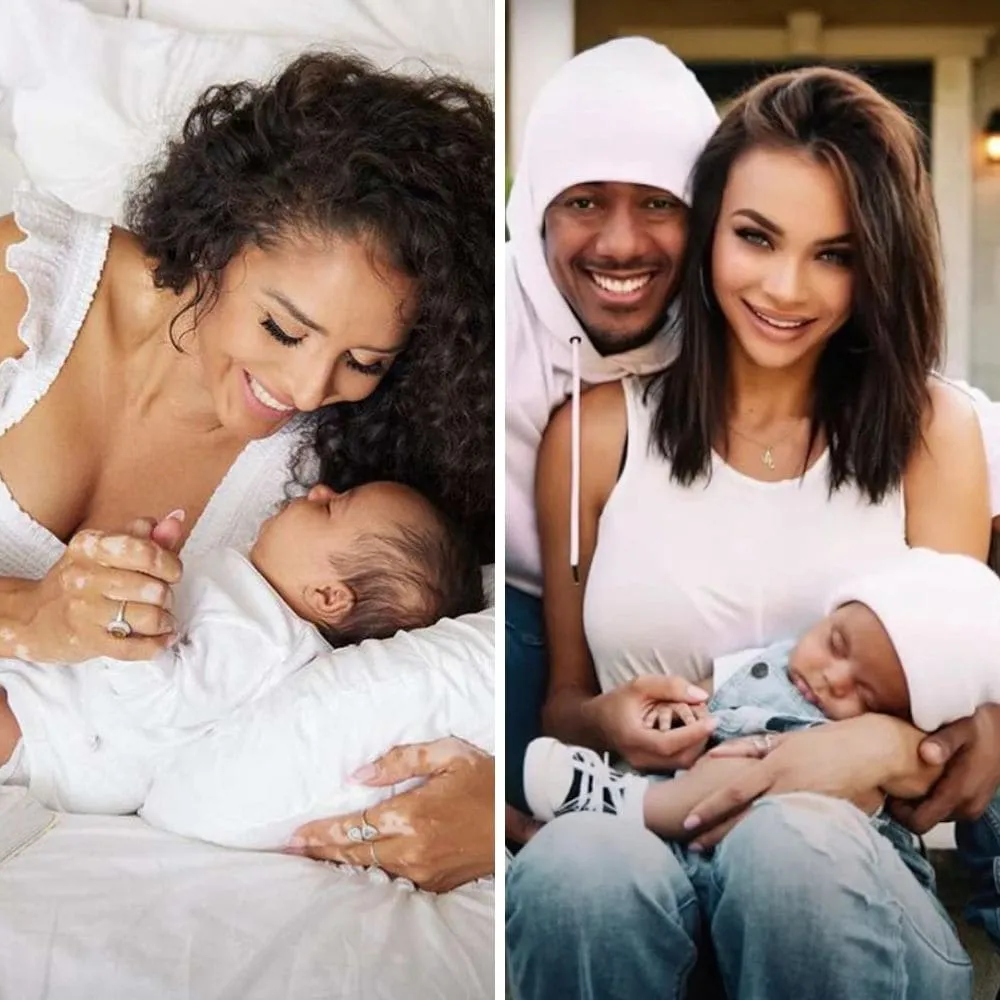 November 11th, 2022, was the birthdate of Zeppelin Cannon. This little one is Cannon's third child with model Abby De La Rosa and his 11th child overall.
What Happened to Zen?
During the first week of December 2021, Cannon announced on his television show that his youngest child, Zen, had passed away from brain cancer at the age of five months. Before Zen's passing, Cannon revealed that the baby had been diagnosed with a malignant tumor in his head.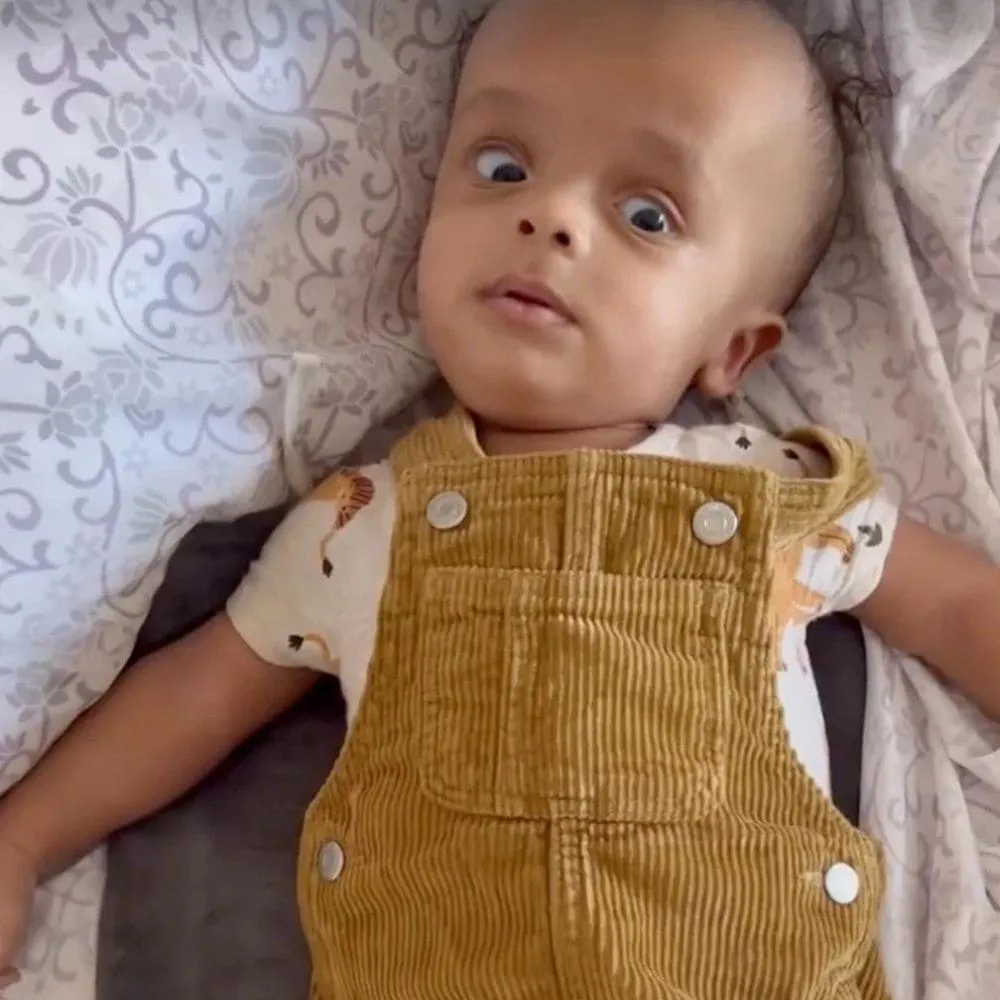 During that time, Zen's condition remained stable until Thanksgiving 2021, when it grew much faster. The entire family deserves special thanks for loving and not judging him during this difficult time, stated Cannon. Cannon specifically praised the baby's mother, Alyssa Scott. He has shared that he thinks that she's one of the strongest women he knows.
Why Did Cannon Deny Chemo for Zen?
Alyssa and Nick introduced Zen into the world on December 5th, 2021. After Zen was diagnosed with brain cancer shortly after his birth, Nick explained why he didn't want him to undergo chemotherapy. Cannon spoke about Zen's journey to Dr. David Agus.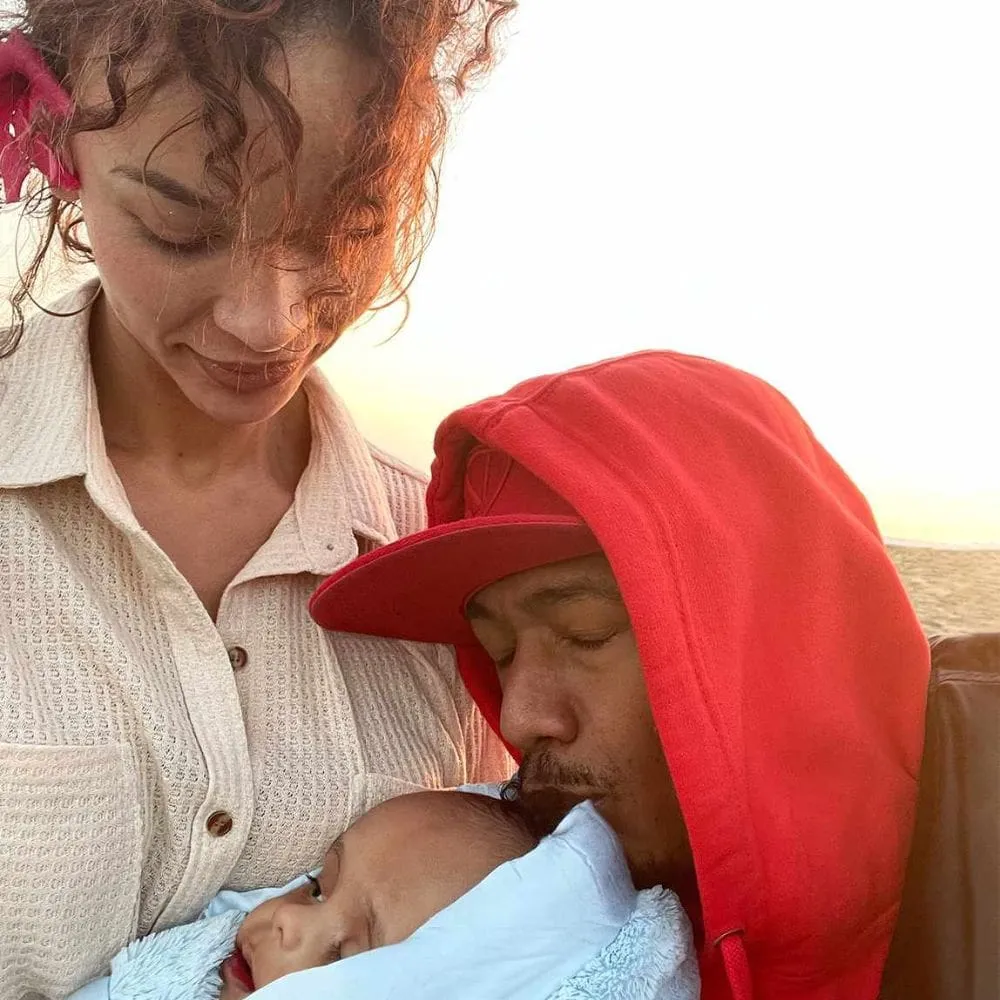 The family was told that, in the best-case scenario, Zen might survive until he was three or four. According to People Magazine, Cannon revealed the information during an episode. He stated that when he heard that, he thought of Zen's quality of life. His goal was to ensure that he had the best possible existence.
Giving His Baby the Best Life Possible
Cannon said that it was hard seeing his baby hooked up to many machines and needing several shunts. It was terrible and heart-wrenching. Cannon explained he couldn't bear to see his child undergo chemo to keep him alive for a little longer. Nick had first-hand experience with chemotherapy as he was administered it as a treatment for Lupus.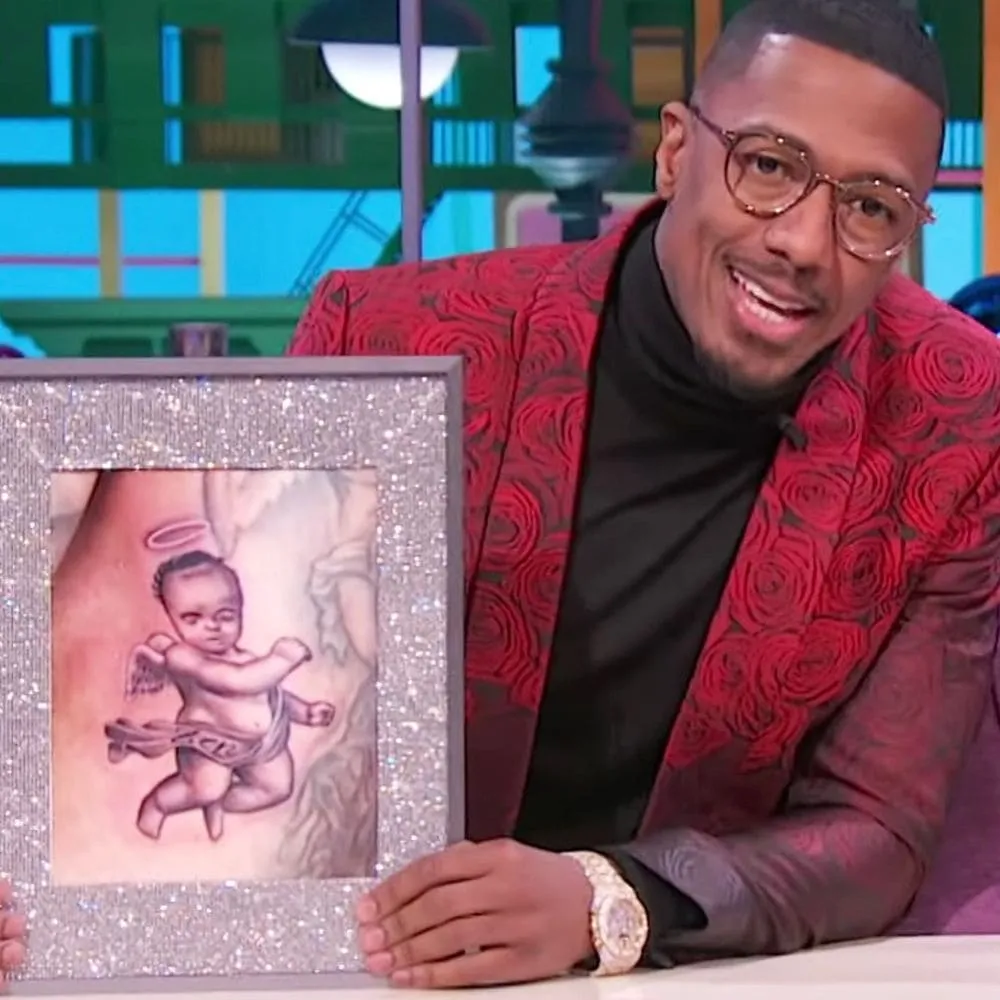 Cannon admitted that even as a grown man, it seemed to suck his life out emotionally and physically. He said he couldn't imagine how a newborn would respond to the treatment and why he would do it to him for another year or two of life. An announcement was made that Nick Cannon and Alyssa Scott will welcome their second child just a year after losing their first child.
His Endless Love
He displays his love for his kids on his Instagram page, and many mothers praise his presence. Because Cannon's ten children, ages 11 and under, reside in different homes, some wonder how he can physically and emotionally be there for each child.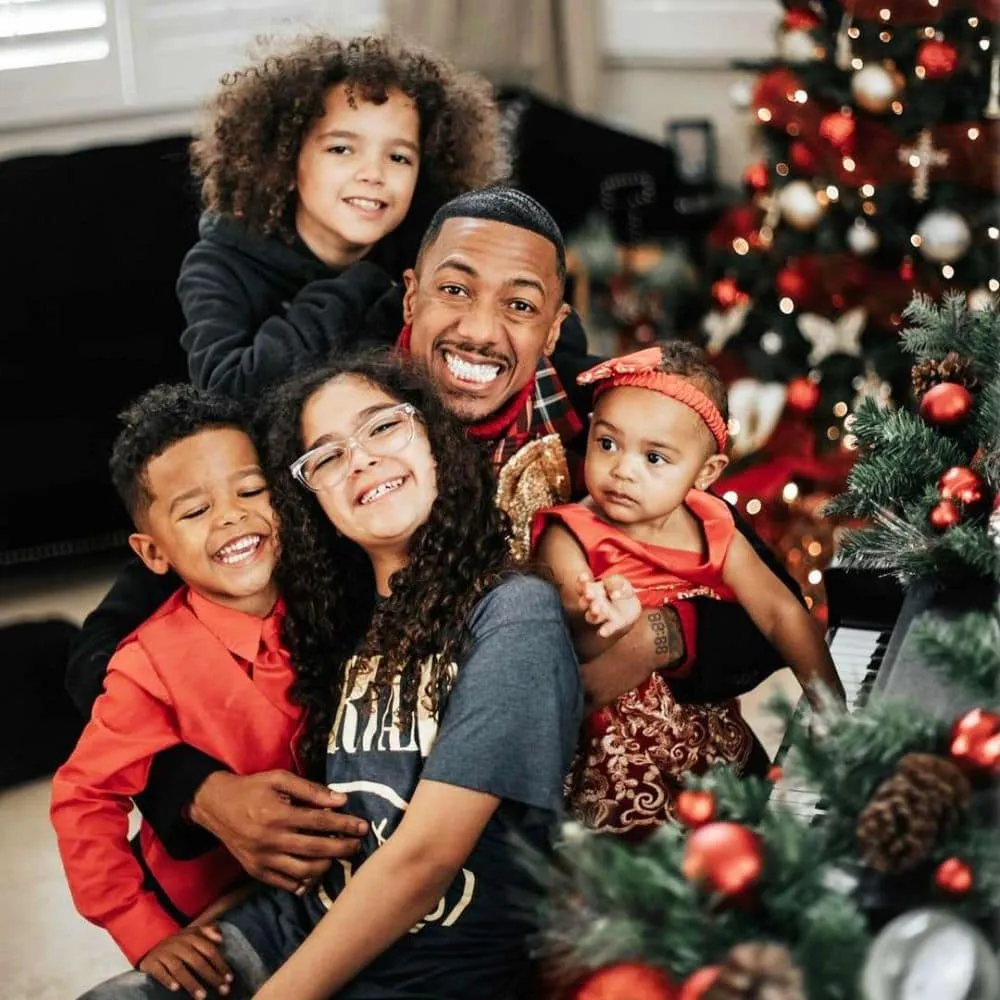 Nevertheless, it seems like Cannon is doing everything he can to be there for his kids and does what he can to ensure they have a dad present in their lives. He reportedly pays over $3 million in child support each year, which ensures his children have everything they need.
Who's Your Daddy?
That is a question Jack has been receiving his whole life to which he answers, "I don't know." The commonly believed theories are either Eddie King or Donald Furcillo. To this day, Jack has no idea who his father is, and he does not care.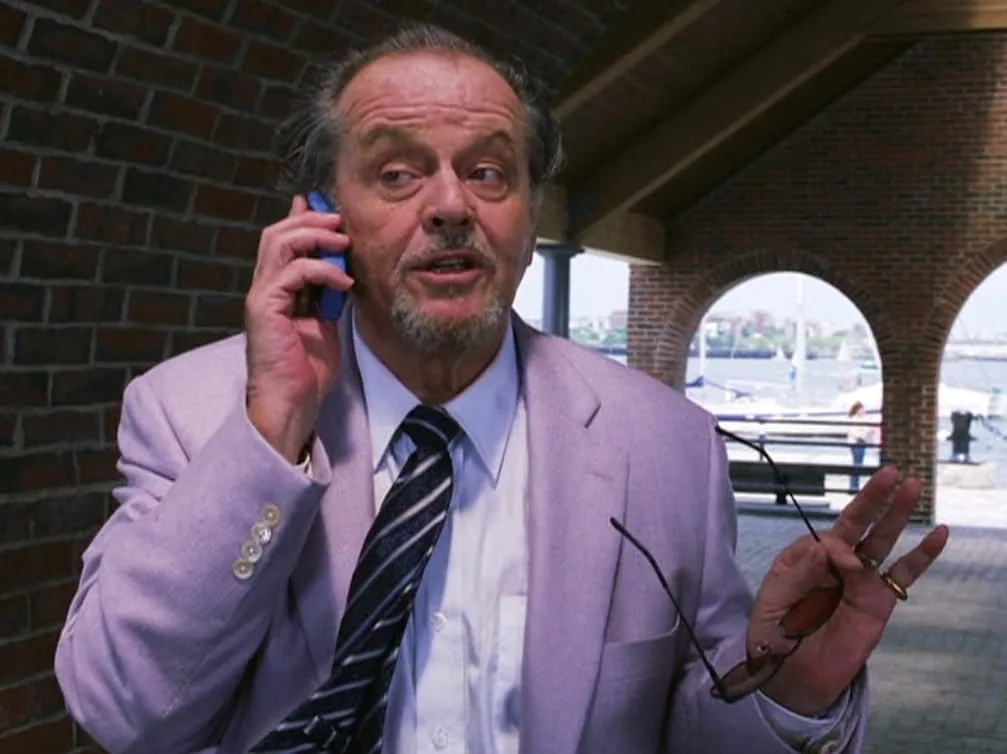 The Love Of His Life
Much has been made of his many relationships and flings. Outside of his romantic loves, Nicholson has fallen in love with art collecting. His collection includes original pieces from many famous painters including Picasso, Rodin, Matisse, Modigliani, Magritte, and Botero. A research company ranked him fifth on a list of Hollywood's top collectors. His $100 million collection pales in comparison to George Lucas's $600 million collection or the $2.3 billion in art that David Geffen owns.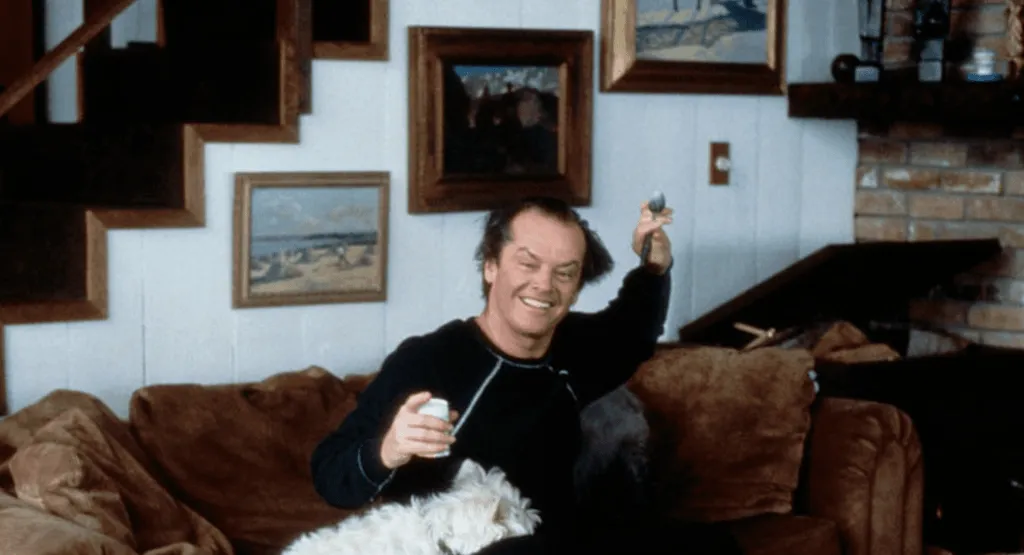 The Laura Flynn Boyle Incident
In 1999, Jack was connected romantically with Lara Flynn Boyle. According to actor David Spade, Jack asked her out right in front of him while they were dating. Boyle got mad at Spade for "not sticking up" for her. Spade responded that he was outranked in the situation. The National Enquirer got hold of a story that claimed Jack and Boyle were in a car crash together. When Boyle climbed out of the car, she shouted, "I have a boyfriend! I can't be here!"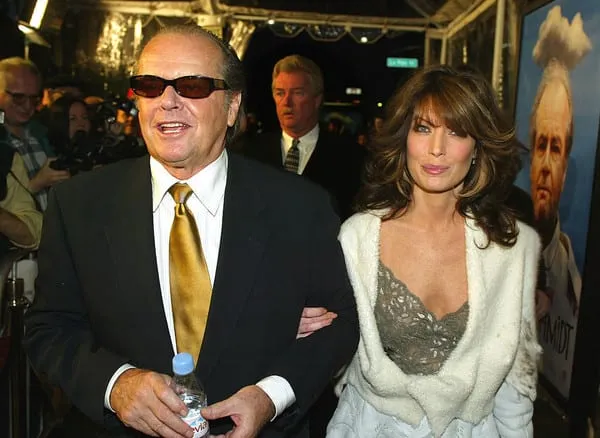 Animator Before Actor
Before he became Jack, Nicholson took a job as an office worker at MGM's cartoon studio under William Hanna and Joseph Barbera. Hanna and Barbera are the duo behind Tom and Jerry, The Flintstones, The Jetsons, Top Cat, and Yogi Bear. The legendary animators took notice of the young Nicholson's drawings and hoped to bring him onto their animation team. They asked him to join, but Jack had his heart set on acting and declined the offer.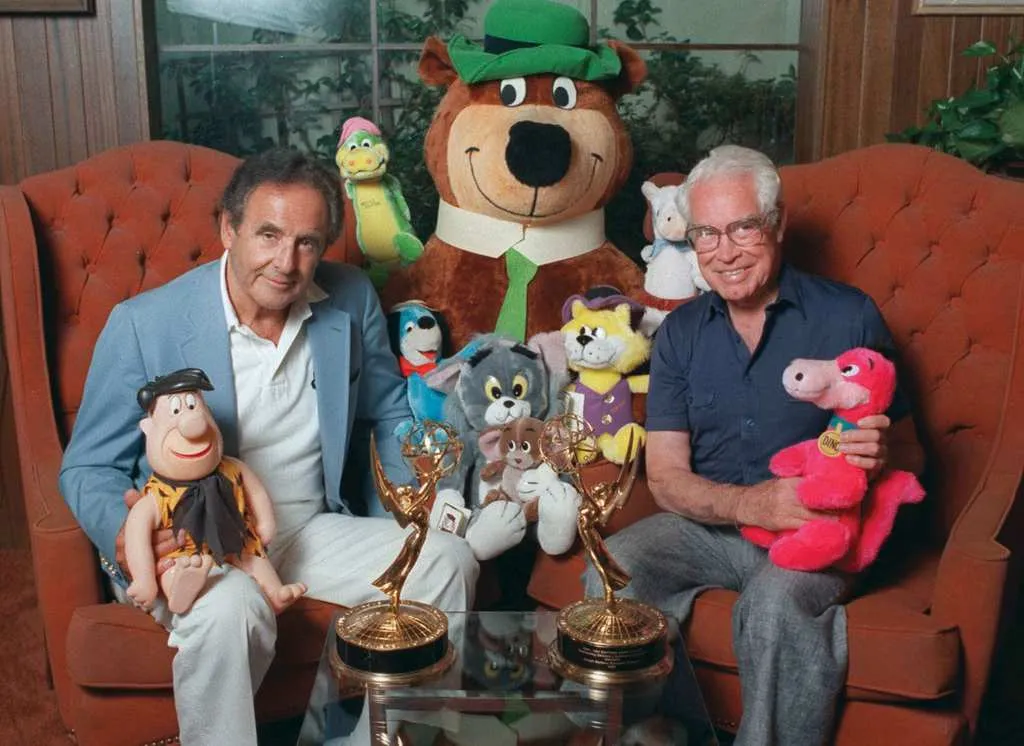 Thanks, Rip Torn
If he has not already, Jack Nicholson should thank Rip Torn for helping him get his break. Before Nicholson joined Easy Rider, Torn was set to play biker and former lawyer George Hanson. At dinner one night, Torn and star/director Dennis Hopper got into a fight. Hopper was so angry that he fired Torn. Nicholson got the call for the job in his place. Relatively unknown at the time, Jack took home $329 a week from his replacement gig.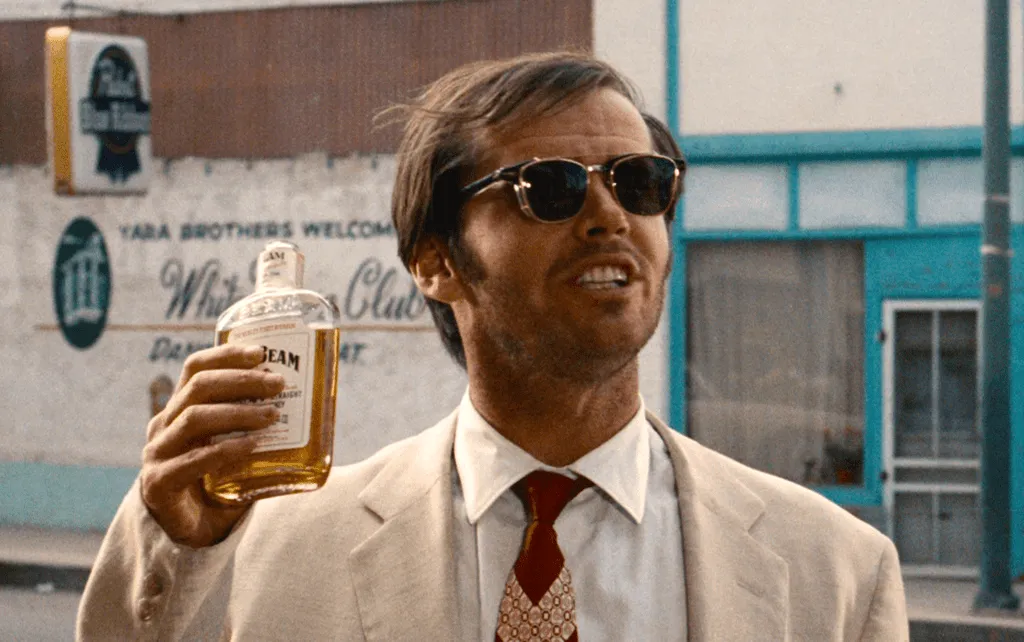 A Slap In The Face
In 2004, Jack Nicholson and Kate Moss were rumored to be a thing. They were spotted leaving a restaurant after attending New York Fashion Week. When the press asked him about the encounter, Jack responded, "There are two kinds of women. The ones who want to jump into bed with me and the ones who want to slap my face when I try to sleep with them. I'm hoping Kate doesn't slap me in the face."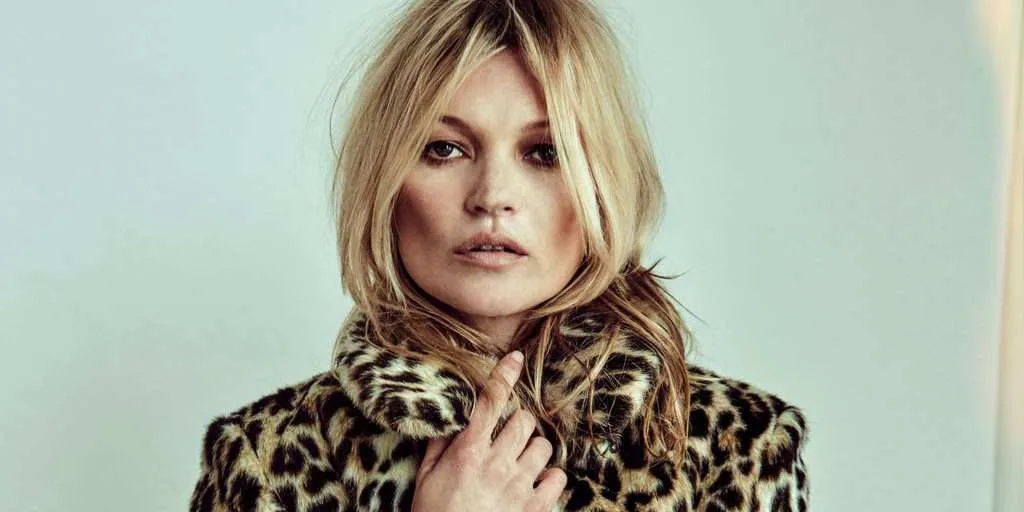 Blowing Up The Blockbusters
Jack Nicholson takes himself quite seriously as an actor and makes sure that we do too. One way he does so is by not appearing in blockbuster films. He told The Sun, "I had the most chilling thought that maybe people in their twenties and thirties don't actually want to be moved anymore. They may want just to see more bombs, more explosions, because that is what they have grown up with. And I'll never do that type of movie."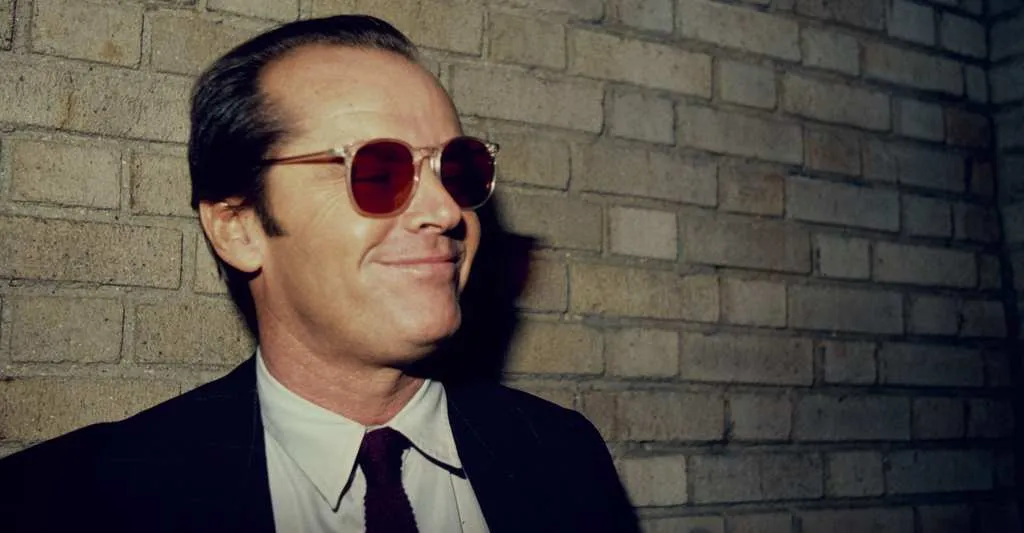 A Tale Of Two Old Friends
When you are as famous as Jack Nicholson, you have too many friends. One of his oldest friends became a star in his own right. Nicholson and Danny DeVito were childhood neighbors growing up in New Jersey. Their families used to own a hair salon together. Picture Jack and Danny running around the streets of New Jersey working on their skills, acting out different scenes and try not to laugh at the possibility.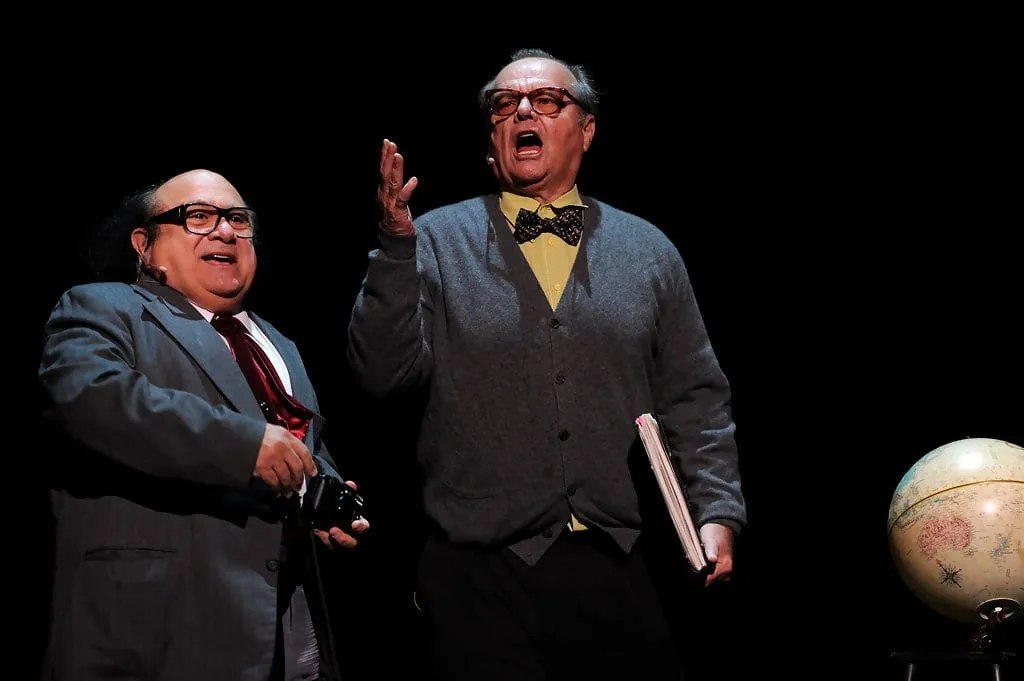 A Real Life Joker
On screen, Jack Nicholson frequently plays dark characters, but growing up he was anything but. Nicholson attended Manasquan High School in New Jersey. For the 1954 yearbook, Nicholson was voted Class Clown by his classmates. Once he got famous, the probably joked about him attending a class reunion. The joke would turn on them. In 2004, he made a surprise appearance at his 50-year high school reunion. They were delighted to see the pride of the class of 1954.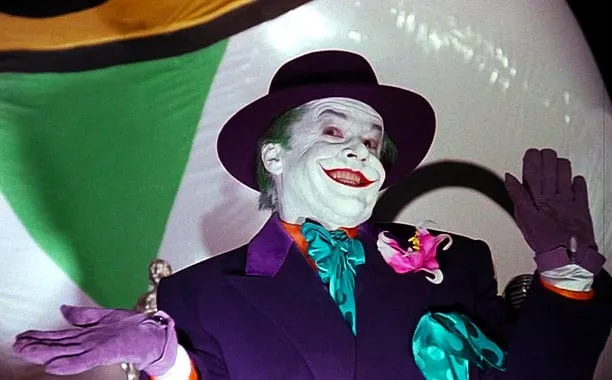 Don't Let The Sunglasses Go Down On Me
Anytime you see Jack Nicholson in public – whether at a Lakers game, film premiere, or grocery shopping – you will never see him without sunglasses. They have become part of his signature look, but are also important for his vision. The glasses have prescription lenses for shortsightedness. He once joked, "With my sunglasses on, I'm Jack Nicholson. Without them, I'm fat and seventy." Don't be so hard on yourself, Jack, we still love you.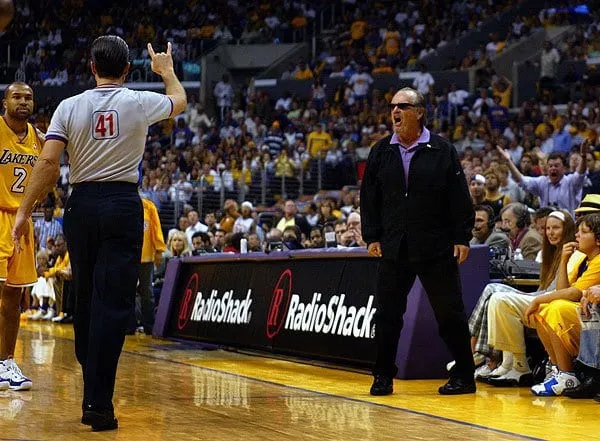 Receiving High Praise Early On
He might not have become a star until his 30s, but Nicholson's dream of making it big started with some kind words from one of Hollywood's biggest influencers. Jack was working hard to make it in the industry, and after his first screen test, MGM co-founder Louis B. Mayer applauded his effort. He told Jack, "I don't know what we can use you for, but if we ever do need you, we'll need you real bad."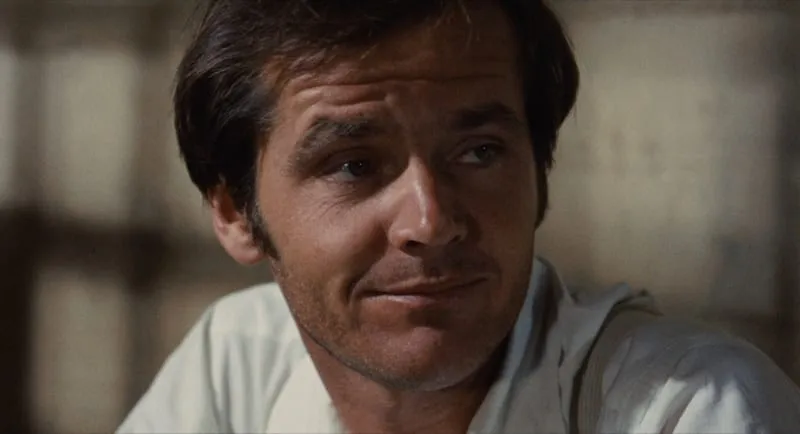 Turning Roles Away
Not that his career needed more classics than it already has but Nicholson chose not to be a part of some the biggest hits to ever grace the big screen. How would Jack have fit in as Michael Corleone in The Godfather? Could he have established the same hair-raising vibes in Silence of the Lambs as Hannibal Lecter? We have to leave it up to our imagination. He also turned down lead roles in Rain Man, The Exorcist, and The Sting.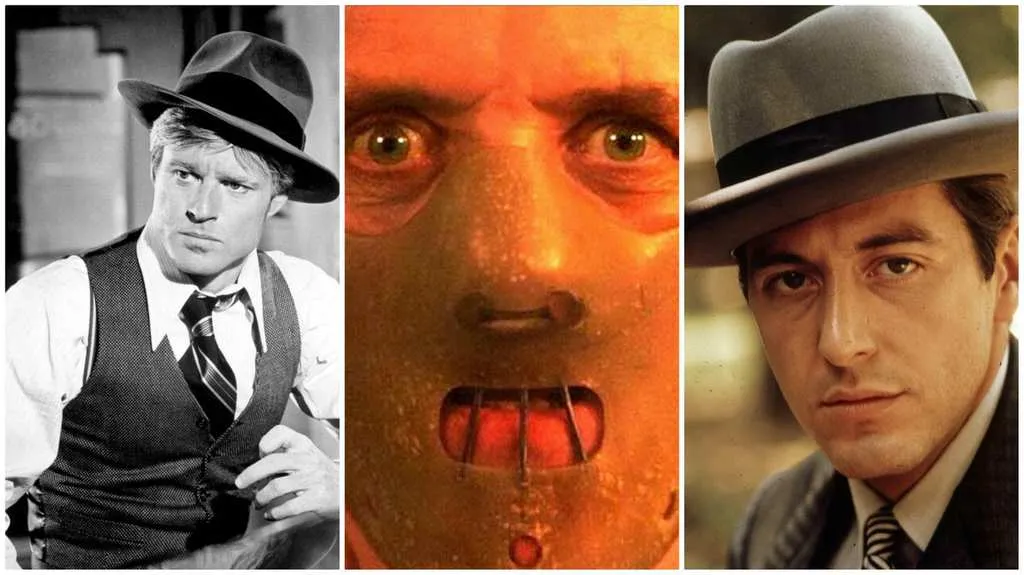 Starting Out Small
It takes time to become a star of Jack's magnitude. Before he got to Easy Rider, As Good As It Gets and One Flew Over The Cuckoos Nest, Nicholson was floating around stage productions and bit TV parts. His first feature film role did not come until The Cry Baby Killer (1958). Jack played the lead in the Roger Corman film as a teen who takes people hostage. It helped him get a part in Corman's Little Shop of Horrors two years later.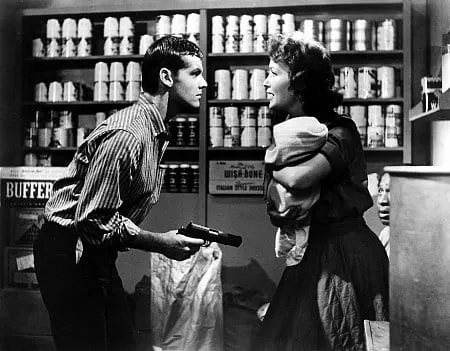 Golfing With Gold
They say money cannot buy happiness. But can it buy a good round of golf? Nicholson once spent $75,000 on a set of custom made golf clubs. With that price tag you would hope the clubs are made of gold, which they were (24-karat gold), as well as carbon fabric and platinum. Japanese company Honma made the clubs. Celebrities such as Marc Anthony and Danny DeVito also purchased the expensive clubs.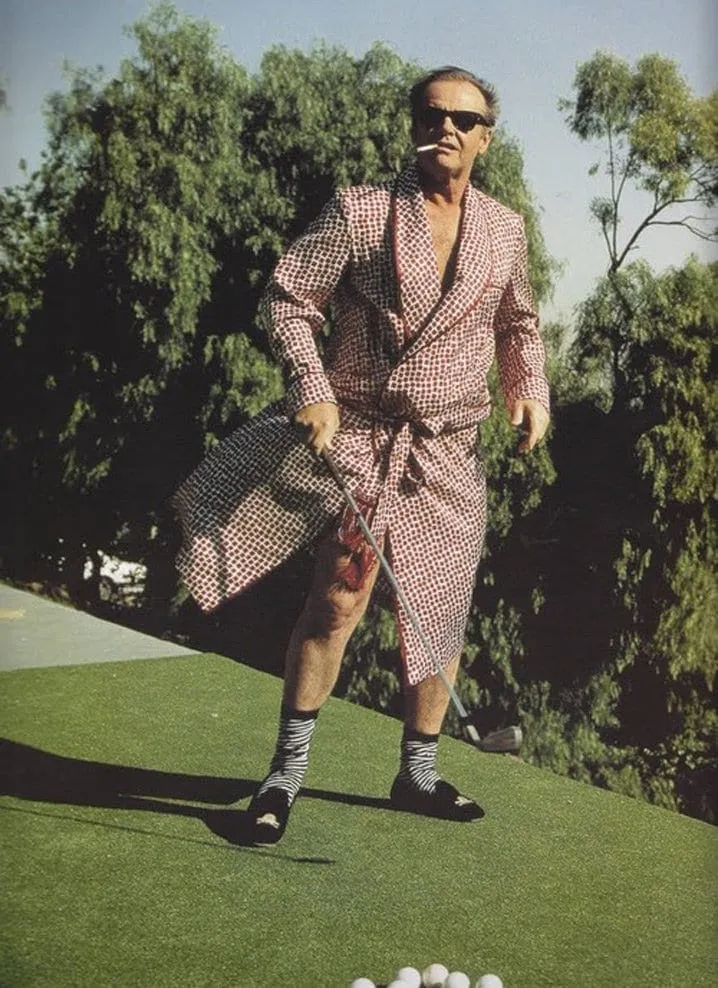 Returning To The Big Screen
It has been seven years since his last film, but it appears as if Jack Nicholson will be making a comeback in 2017. Paramount Pictures has brought in Jack and Kristen Wiig to star in a remake of the Oscar nominated German film, Toni Erdmann.  His last appearance reunited him with As Good As It Gets director James L. Brooks in 2010's How Do You Know. Hopefully, we will see Jack back in theaters soon.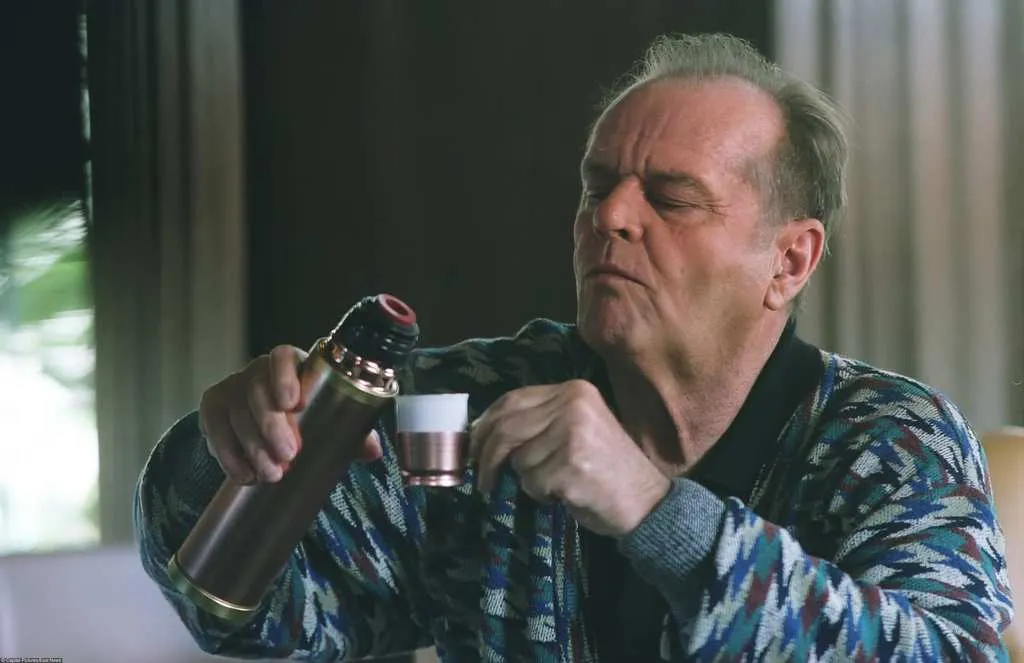 Staying In School
When Jack was elected Class Clown in high school, it was not just for his keen sense of humor. He was also a huge trouble maker. In one particular school year, Jack received detention every single day of the year. At least he had plenty of time to do his work after school. In a strange twist for such a poor student, Nicholson now has a theater and a drama award named after him at his alma mater.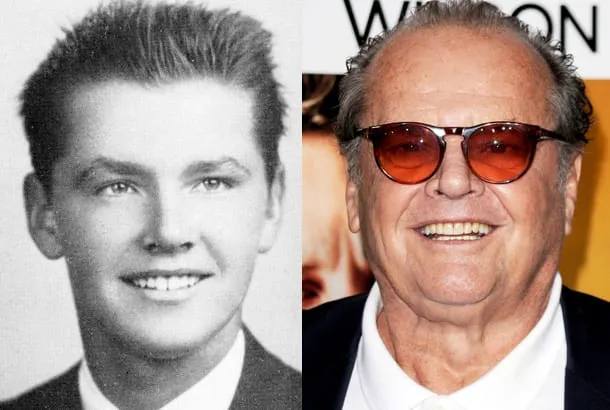 What's Monogamy?
Has a word or concept ever escaped your brain every time you try to recall it? For Jack, that word is monogamy. He is incapable of remembering the word when it is appropriate to use in context. For a guy incapable of keeping it in his pants, it should not be surprising. Jack is a legendary ladies man and has never been able to hold relationships for long due to his infidelity. Maybe one day the word will sink in.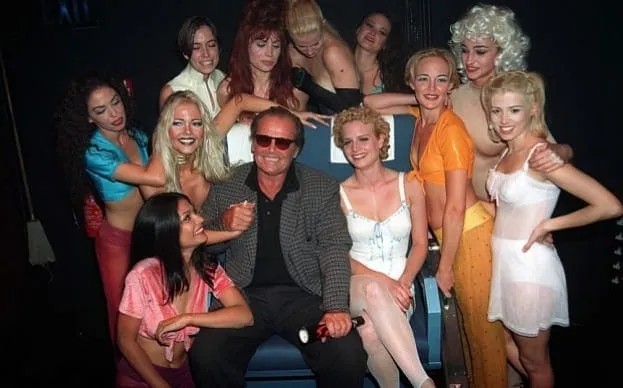 The Three Best Friends
Coming up in the early 1960s, Nicholson became close friends with Bruce Dern and Harry Dean Stanton. They were all struggling actors trying to find work, mostly taking small parts on TV westerns. Andy Griffith Show fans might be able to spot Jack in a few episodes too. He became so close with Stanton that he began writing his friend's name or initials in almost all of his films. It usually appears as graffiti or a carving on a tree.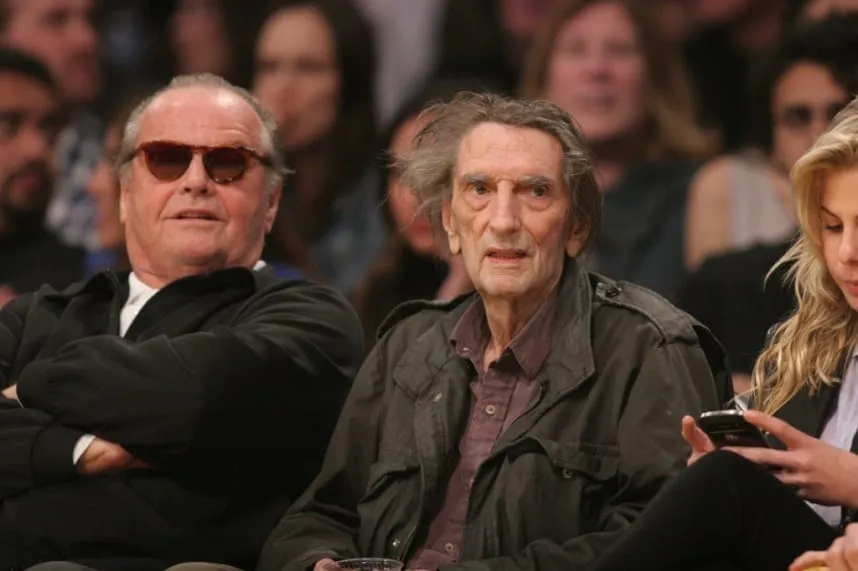 One Shot At Matrimony
As big of a serial dater and philanderer as he is, Jack Nicholson was actually married at one point in his life. Jack married Sandra Knight on June 17, 1962. They had one daughter together, Jennifer. The marriage would not last long though. Nicholson and Knight separated in 1966 and finalized their divorce two years later. Jack has had long term relationships since but has not said "I do" in quite some time. It does not appear to be in the cards for him again.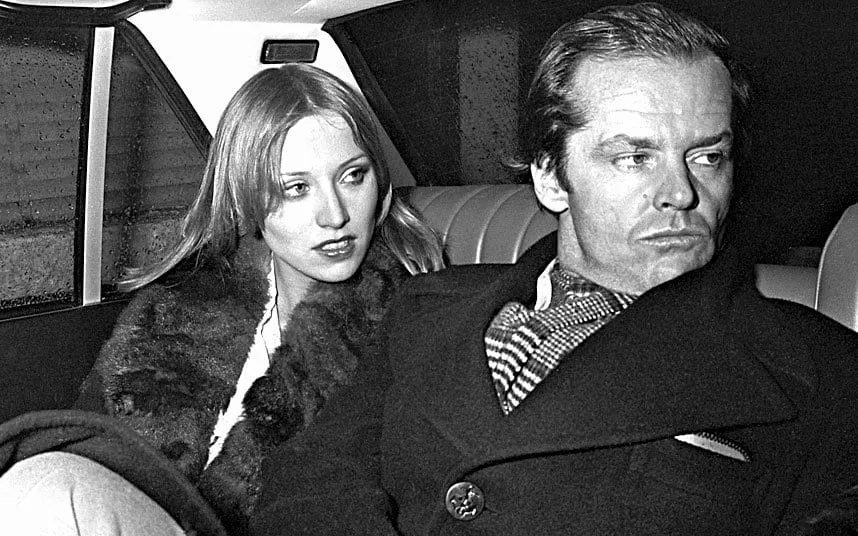 The Court Side Crazy
Basketball fans are sure to find Jack Nicholson sitting court side at most Los Angeles Lakers home games. He has been a season ticket holder for decades, becoming part of Lakers lore. Jack can be found sitting next to music executive and his friend Lou Adler. Both guys seem to love wearing sunglasses indoors. Rumors spread that Jack has had film production schedules set around Lakers game, but he has stated that it is only a rumor.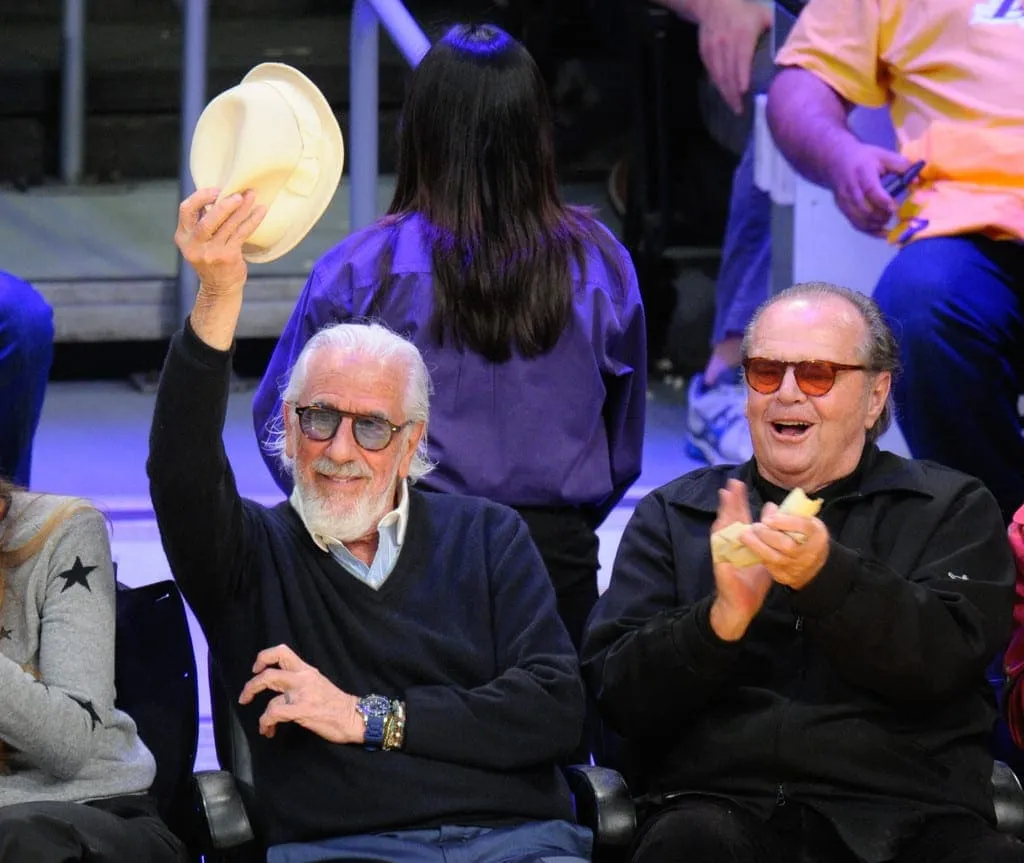 Monkee-ing Around Hollywood
The year before he received international recognition in Easy Rider, Jack put together a project for the television rock stars, The Monkees. Jack, along with the film's director Bob Rafelson, wrote the script and produced the film. He made a small uncredited appearance, as did his Easy Rider co-star Dennis Hopper. The film is a collection of musical, trippy vignettes. Many famous names appeared in cameos such as musician Frank Zappa, boxer Sonny Liston, and football player Ray Nitschke.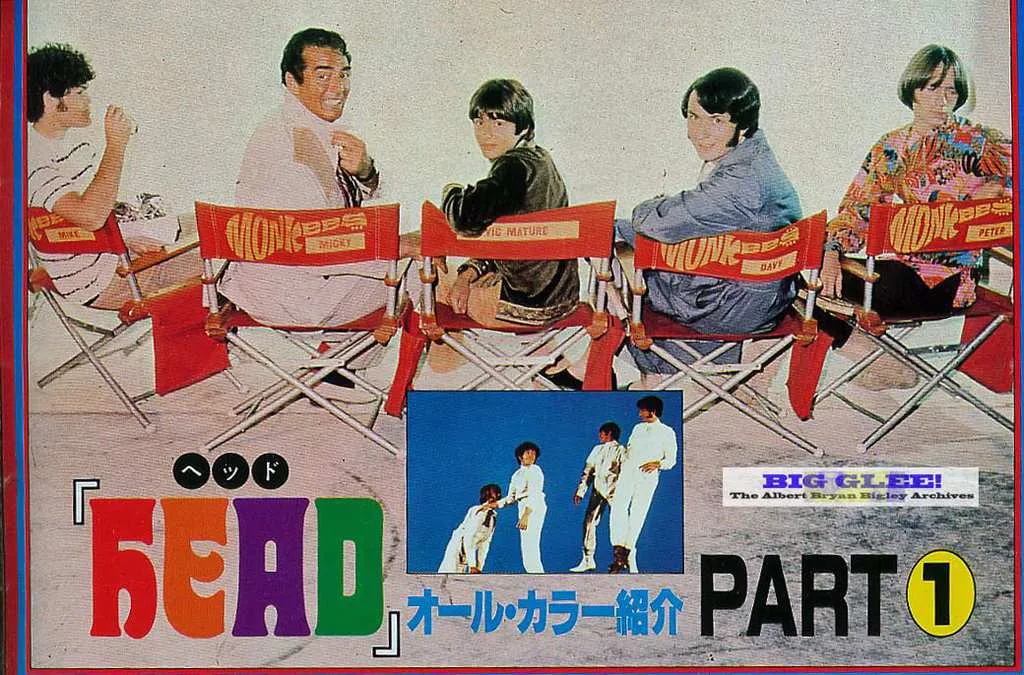 Chez Nicholson – Clothing Optional
Rolling Stone journalist Erik Hedegaard had quite an interesting experience when he went to interview at his home. Nicholson was in the middle of three months where he did not leave the house and did not wear clothes ever. Jack would bare all no matter who was in the house, including his daughter. Later, Jack's biographer claimed that he did so to prepare for an illicit scene in a film. He wanted to get comfortable not having clothes on around people.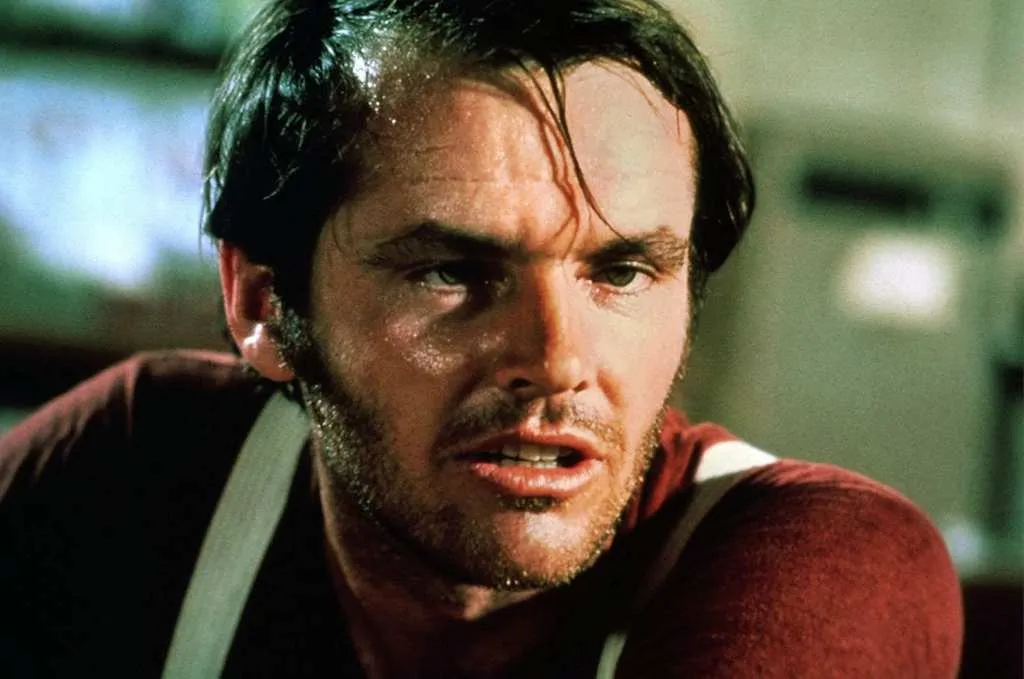 Anger Management
When Jack Nicholson starred in Anger Management with Adam Sandler, surprisingly, he was the calm presence. As a young man living in New Jersey, he worked as a cook as he looked for acting jobs. One time, he messed up a pancake order and made them "three inches thick." The angry customer approached him about it and said, "What the hell is this?" Jack lost his cool. He punched the pancake stack and replied, "Make your own damn pancakes!"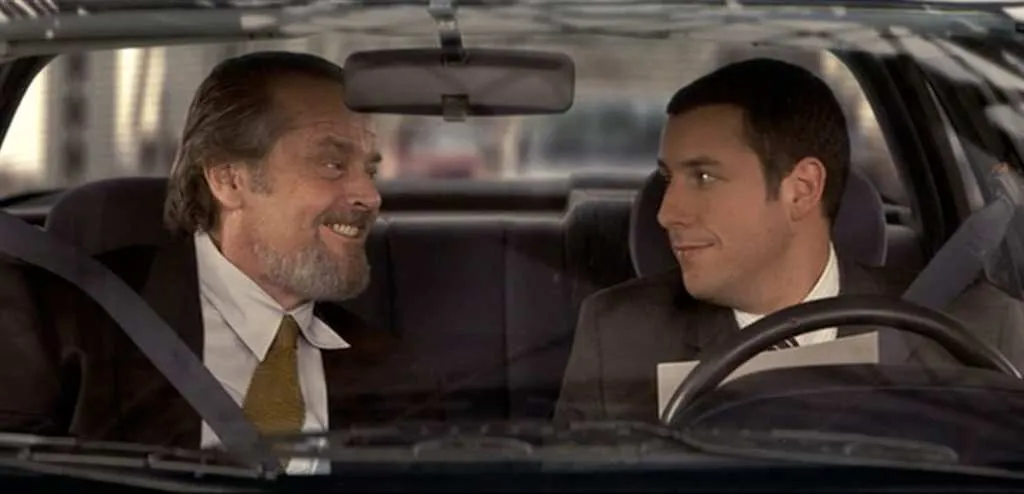 Easy Access Underground
Living on Mulholland Drive had its perks for Jack. Recently, it was uncovered that a series of tunnels connected the Playboy Mansion to some homes in the surrounding area. Blueprints specifically mentioned the homes of "Mr. J. Nicholson," "Mr. W. Beatty," "Mr. K Douglas" and "Mr. J. Caan." We can reasonably conclude this alludes to Jack, Warren Beatty, Kirk Douglas, and James Caan. They all lived nearby. No one has confirmed or denied their existence, but they reportedly were closed in 1989.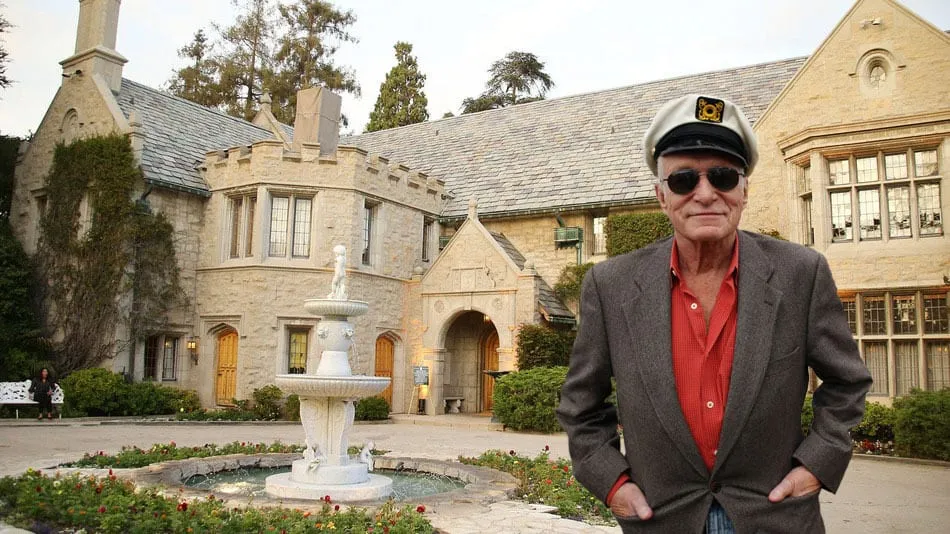 Cravings He Cannot Contain
Jack has an insatiable desire for being intimate. Anjelica Huston used to call him "The Hot Pole." He was once quoted as saying "I had a large appetite." It is the reason that most of his relationships failed. Jack understands that his trouble keeping it in his pants affects his life and he thinks he knows why. He compared it to elements of the universe, that when it becomes ignored or unfulfilled, you start to act irrationally.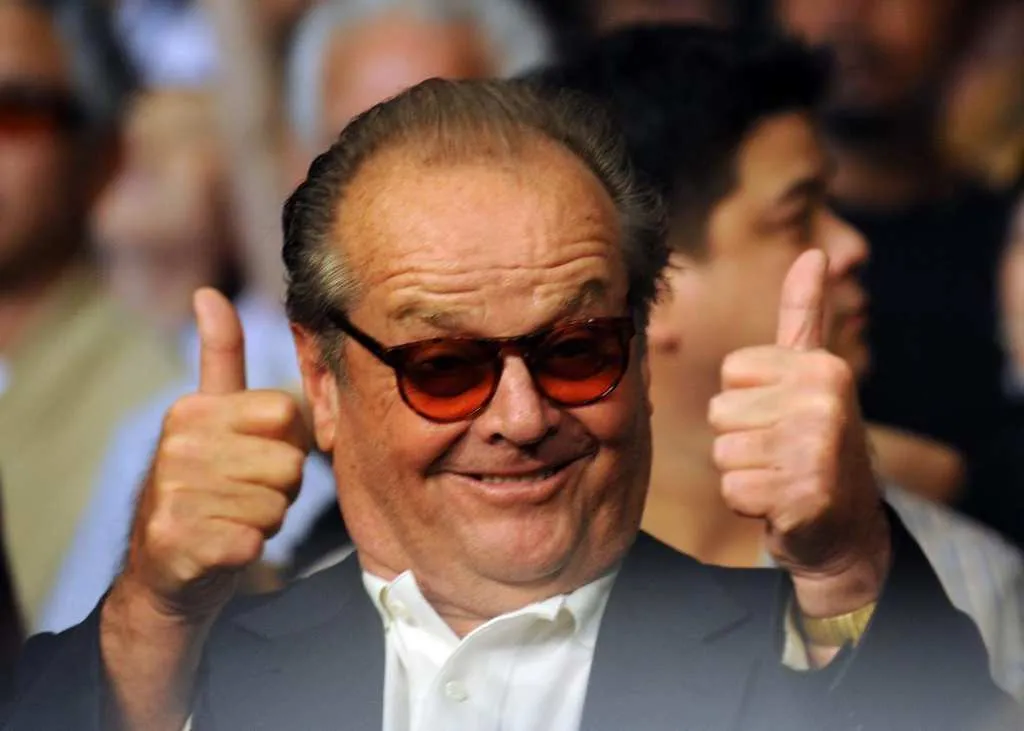 Bring Real Life Into The Movies
One of Jack's other breakthrough roles after Easy Rider was Five Easy Pieces. In a famous scene, Jack tries to order toast from a diner waitress. The waitress has no interest in serving him toast without him ordering the meal it comes with, a chicken salad sandwich.  He told her to hold the sandwich "between your knees." Jack claimed this happened to him at a Los Angeles restaurant called Pupi's. He told the screenwriter, and it became part of the film.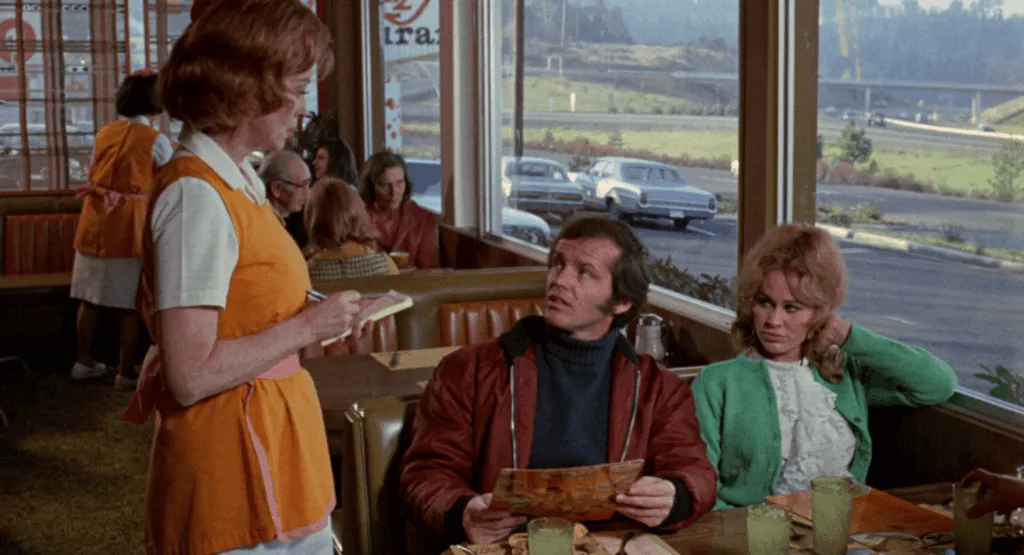 The Oscar Winning Fifth Choice
After his stupendous performance in One Flew Over the Cuckoo's Nest as Randle Patrick McMurphy, Nicholson earned his first of three Academy Awards for Best Picture. Amazingly, he was not first, second, third or even fourth choice for the part. Marlon Brando, Gene Hackman, Burt Reynolds, and James Caan all turned the part down, opening the door for Nicholson. It is a good thing they said no because it gave audiences one of the greatest performances in film.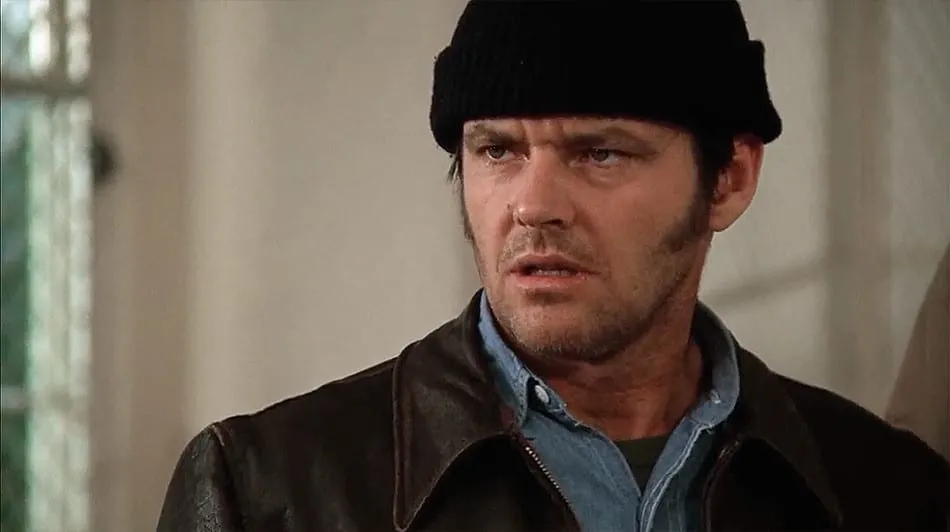 Bad Boy Drive
Nicholson lived near or next to plenty of famous faces in Hollywood. His co-star in The Missouri Breaks, Marlon Brando, was a longtime neighbor of his on Mulholland Drive in the Hills. Brando would stop by to raid Jack's fridge. His trademark was to leave nothing but his underwear behind. When Jack's friend Warren Beatty moved in a couple of houses down, the strip was nicknamed Bad Boy Drive for their antics and flirtatious ways.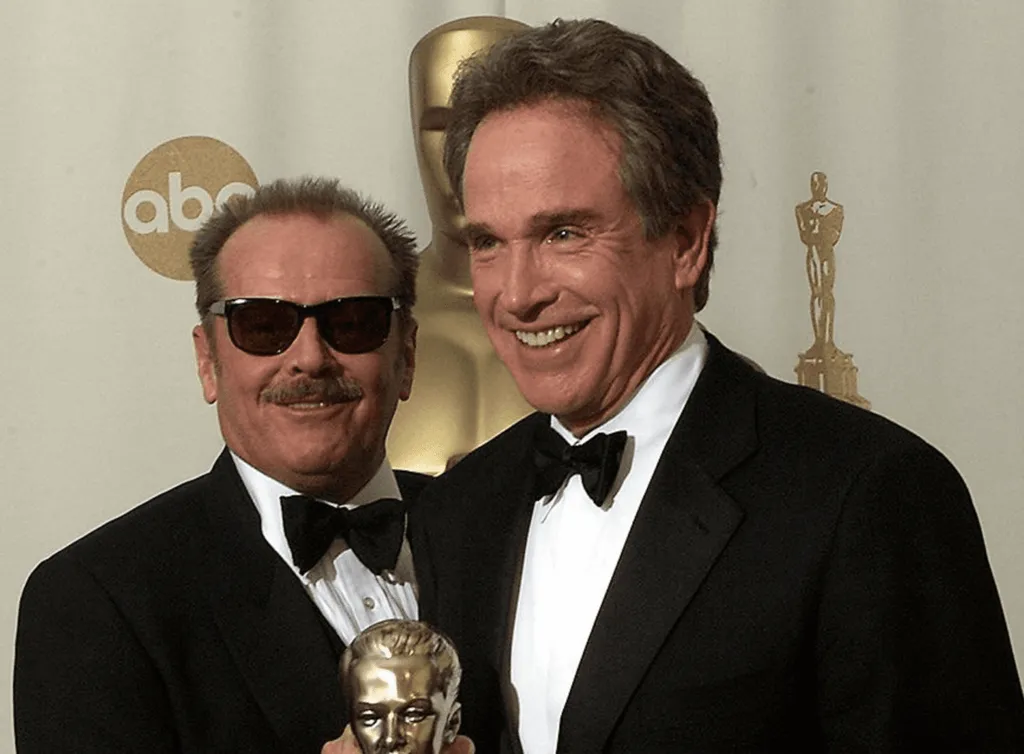 A Tribute To Brando
Nicholson loved his time living next to Marlon Brando. When Brando died in 2005, and his house went up for sale, Jack decided to buy the house for himself. He had no intentions of living there, however. Even though he paid $5 million for the 3,040 square foot property, Nicholson demolished it. As a tribute to his pal, he planted frangipani flowers where the house once stood. Brando had nicknamed his home "Frangipani," so Jack felt it was the only way to lay his friend's home to rest.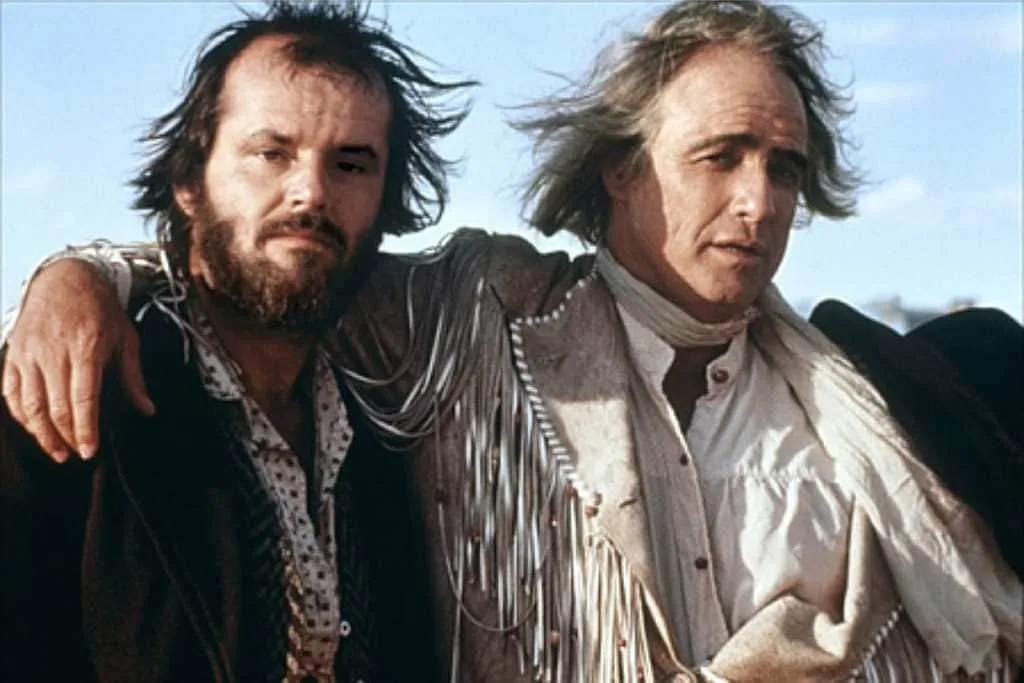 The Top Billin' Villain
When Jack Nicholson received top billing in Batman, it came as a bit of a shock. Tradition generally put the hero at the head of the bill, which would have meant Michael Keaton would be the first actor listed. Instead, Nicholson was listed up to for his performance as the Joker. Jack smartly secured a percentage of merchandising from the film. He made somewhere between $60 to $90 million for his connection to the film.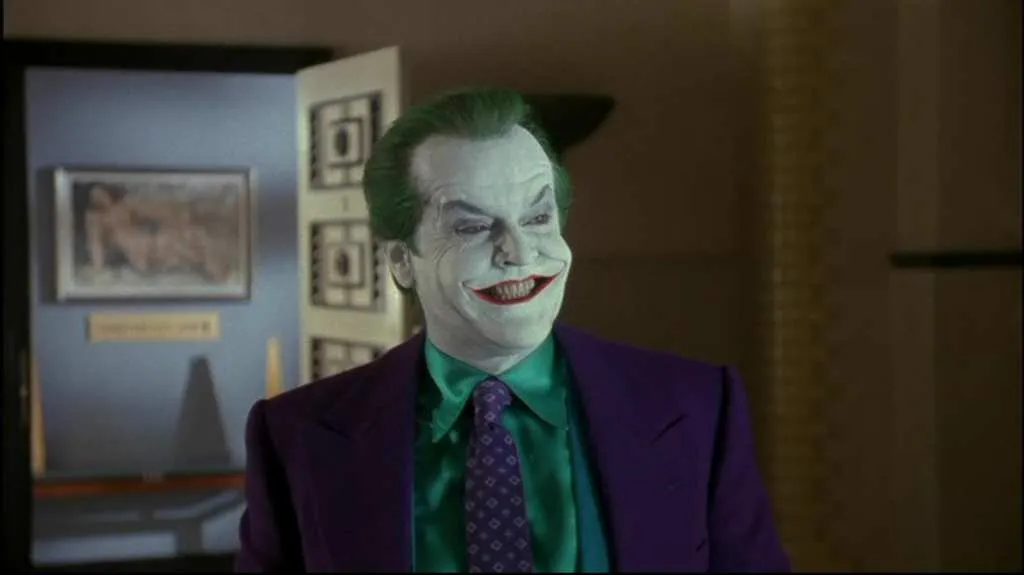 The Road Rage Incident
Note to drivers: do not cut Jack Nicholson off when he is on the way to the driving range. One unlucky Mercedes met the wrath of Jack when he did just that. Jack grabbed his two iron and smashed the car's windshield with it. He settled out of court for $500,000. His golf instructor noted, "you have to have a near-perfect grip, and a killer shoulder turn (to do that damage)… and I taught those to Jack Nicholson."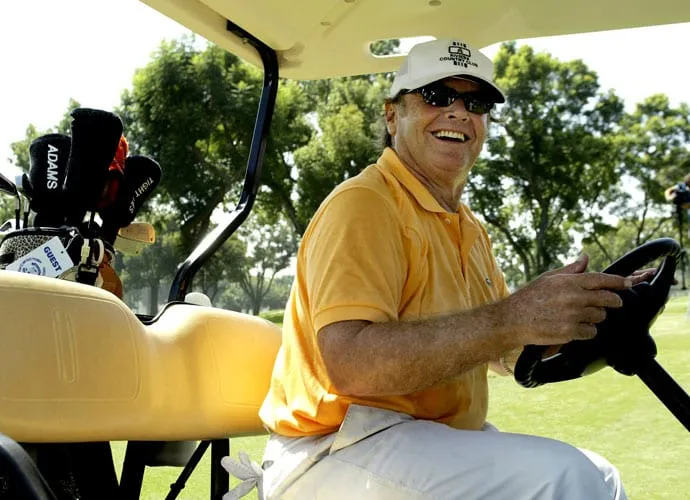 The Manson Family Connection
The Manson family terrorized California during the late 60s. One of their victims, actress Sharon Tate, was a friend of Jack Nicholson's. When Charles Manson's high profile murder trial got underway, Nicholson made sure to see justice for his friend. He attended as many of the proceedings as he could, going almost every day. One of his biographers wrote that he was infatuated by Manson too. "He was fascinated by Manson's persona and the crazy way he looked."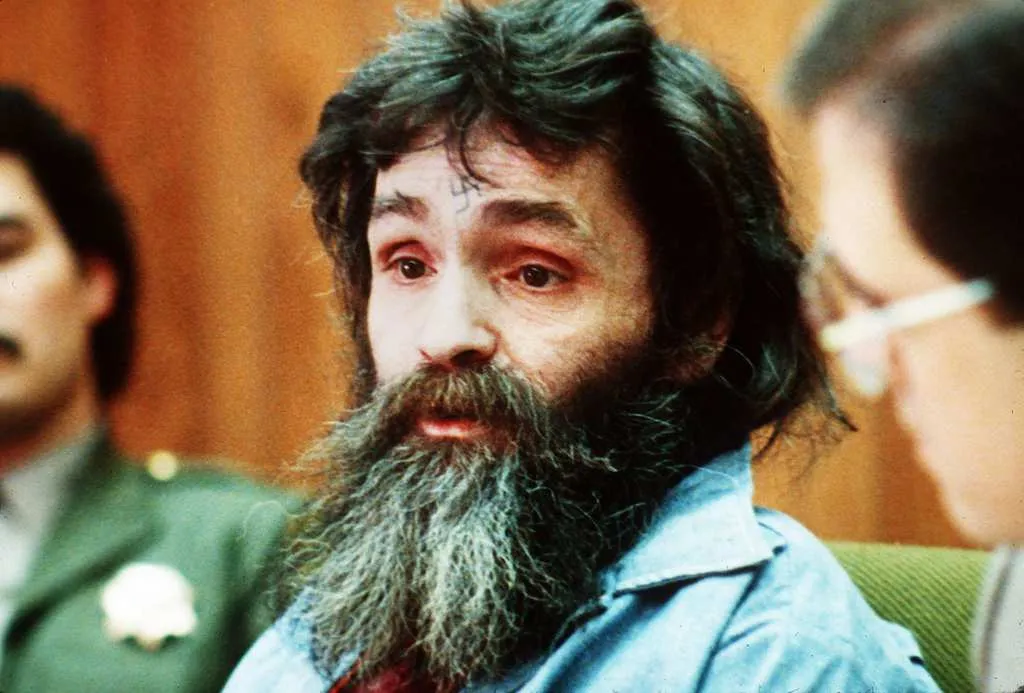 Inducting The Nature Boy
Beyond his super fandom of the Lakers, Jack's sports craziness extends beyond basketball. He is a huge WWE nut. For years, he has been petitioning to induct Ric Flair into the WWE Hall of Fame. Jack says that John Cena is his favorite wrestler now. Nicholson also has dreams of his own wrestling organization. He's said he would start one if he can get Jim Carrey, Tom Cruise, Robert Downey Jr., and Johnny Depp to join the project.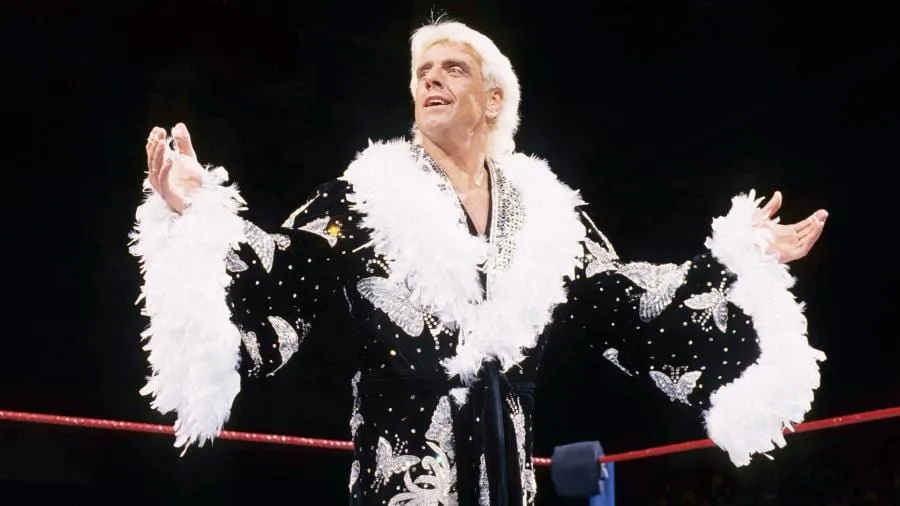 A Walk In The Streep
While filming the 1987 film Ironweed, Jack found himself entangled with co-star Meryl Streep. The two disappeared into Nicholson's trailer at one point and rumors began to swirl. He is 13 years older than her, but his biographer Marc Eliot claims they were not discussing the script. One witness claimed, "'Whatever is going on inside that Winnebago, it's starting to get out of hand, to the point where it's embarrassing a lot of people on the set." Meryl was married, adding to the scandal.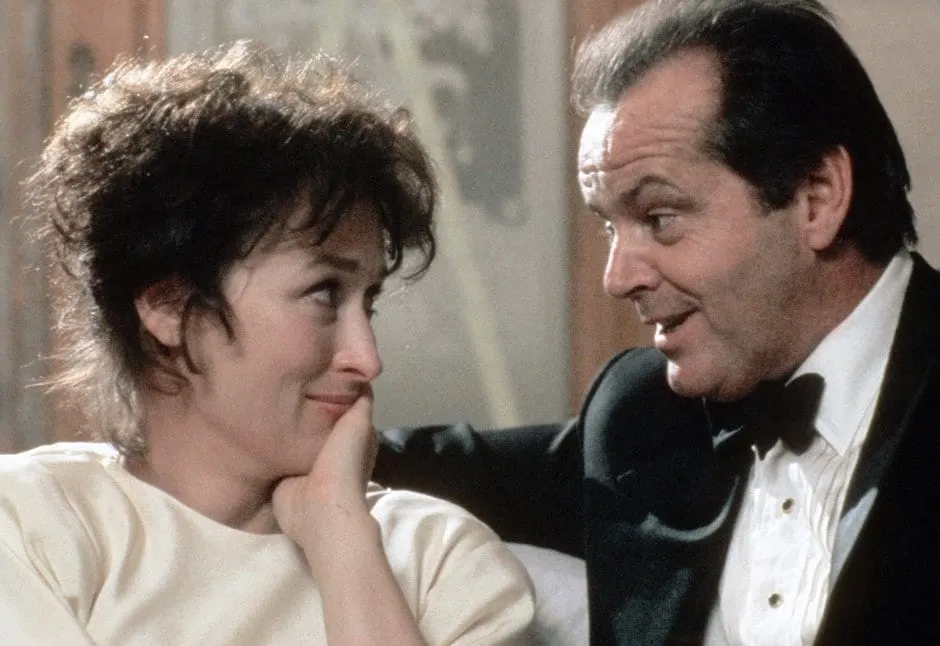 Who's Your Mamma?
Jack Nicholson's life is filled with family mystery. Not only does he not know his father, but his mother also lied to him through her death. Jack learned through a Time magazine researcher that his sister was actually his mother, that his mother was actually his grandmother, and that his other sister was his aunt. He was born 50 miles from his hometown to keep his birth a secret and to protect the family's reputation. He was 37 years old when he found out.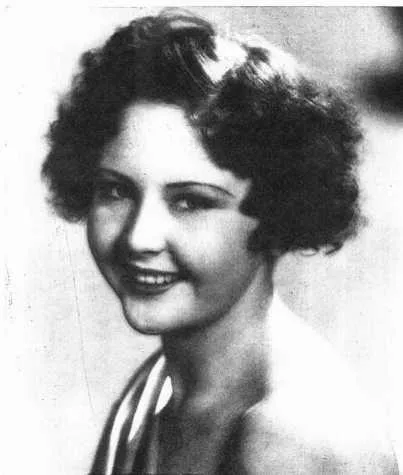 Putting The Breaks On Carly Simon
When Jack Nicholson stayed the night at Carly Simon's apartment, she woke up to find him conducting business calls in bed the next morning. She claimed he used a different voice almost as if he was trying to impress. He ended their relationship by saying he was falling for another woman whom he was seeing. Simon responded, "I really like seeing you, and I'm glad you told me before I invited you to my wedding in which you were my groom."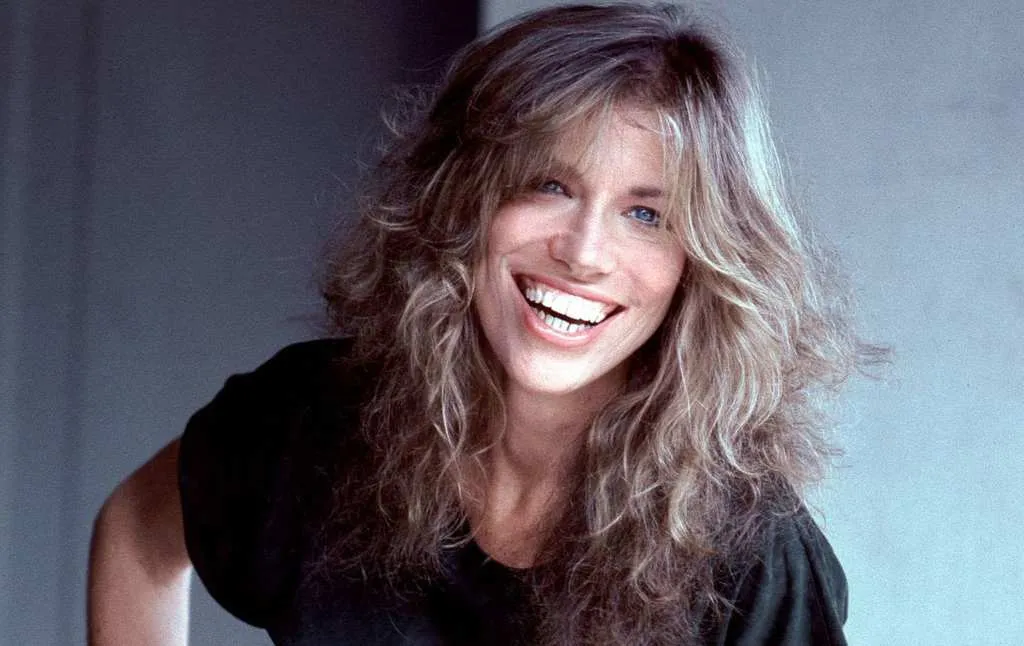 Womanizer, Womanizer
Jack loves acting and loves art, but he loves nothing like he loves women. The press frequently referred to him as Jack the Jumper or the Great Seducer. Cher once said about Jack, "I think he likes women more than any man I've ever known. I mean he really likes them." The list of famous ladies he has had encounters with includes Lara Flynn Boyle, Melanie Griffith, Veronica Cartwright, Michelle Philips, Rebecca Broussard, and Margaret Trudeau, the mother of the current Canadian Prime Minister.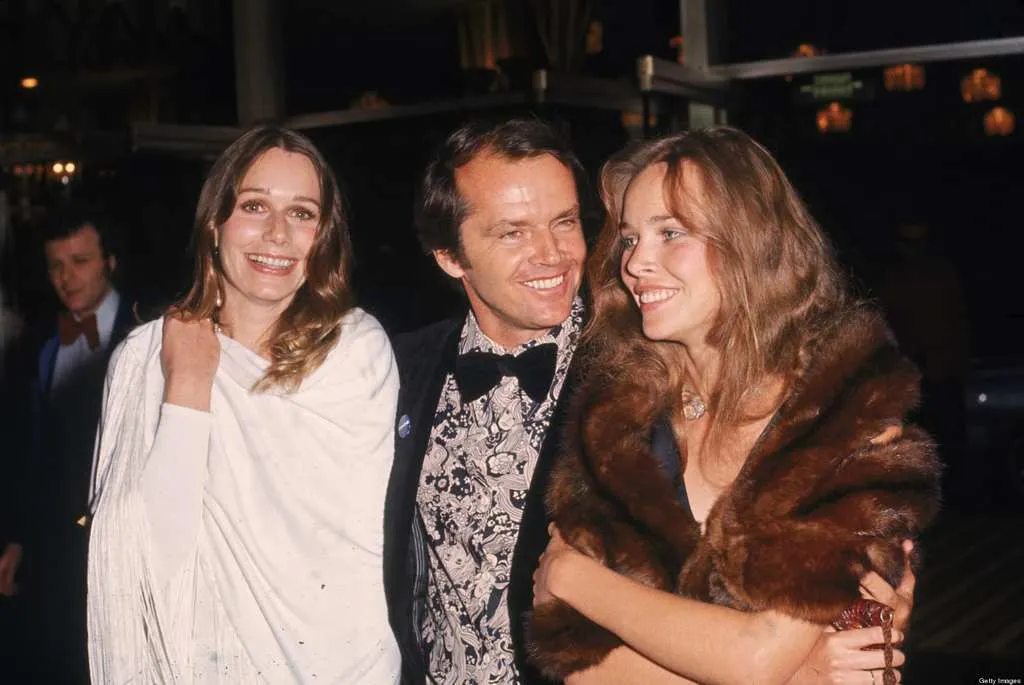 Still In Love
After his breakup with longtime girlfriend Rebecca Broussard, Jack opened up about their relationship to Vanity Fair. He felt abandoned by their breakup, but that does not mean he did not still love her. In fact, he told the magazine that not only is he still in love with Rebecca, but with every woman that he has ever loved. It's an interesting statement from a man known more from bouncing from gal to gal than committing his love to someone.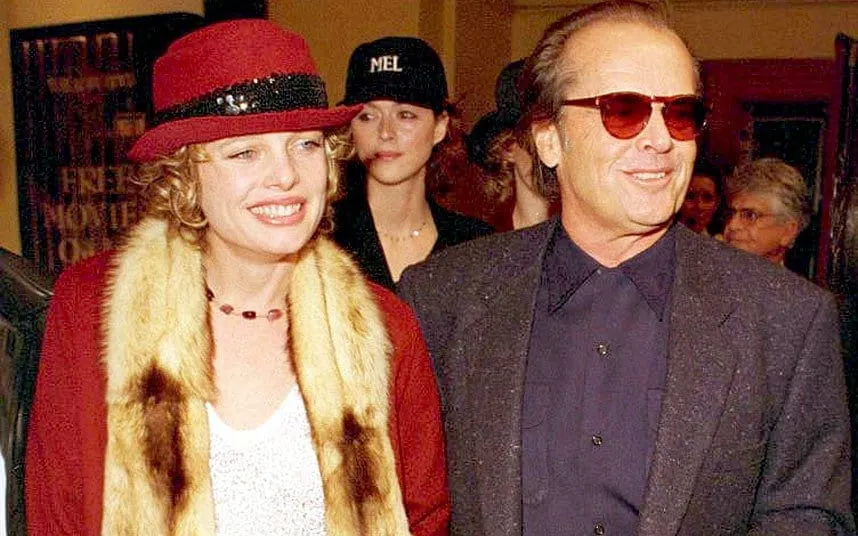 Saving Some Romance For The End
Jack has lived many romantic lifetimes compared to the average person. Now 80 years old, Jack has stayed out of the spotlight (outside of the occasional Lakers game) and lives alone in his Mulholland Drive home. He claims that he would still love "one last romance," but is not confident that he will find it. One source claims that he is "afraid of dying alone in that house." We hope he finds the right woman for his twilight years.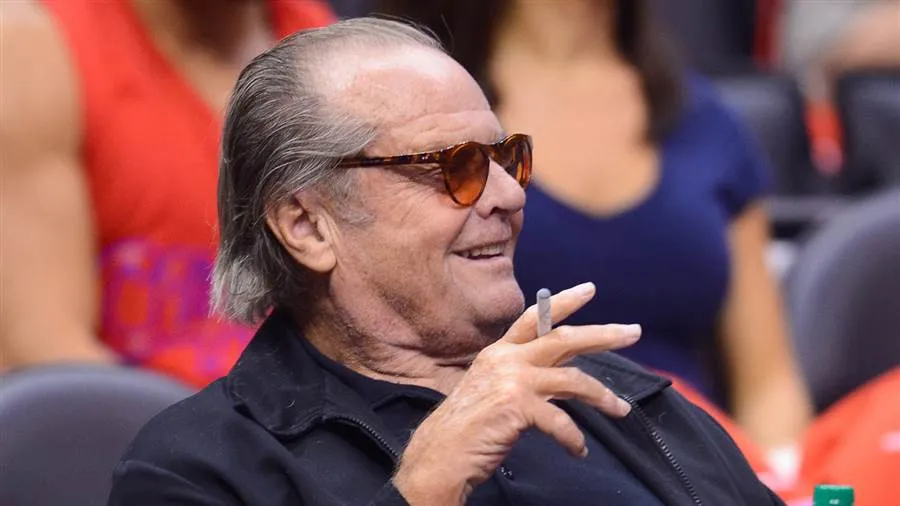 His Longest Relationship
For 17 years, Jack Nicholson was able to sustain a relationship. That he made it that long is impressive on its own. Actress Anjelica Huston lived with him for the majority of that time, moving in with him as he filmed Chinatown. They met at a party at his house and she became infatuated with him immediately. Huston won the Academy Award for Best Supporting Actress for Prizzi's Honor, a film they starred in together (it was directed by her father too).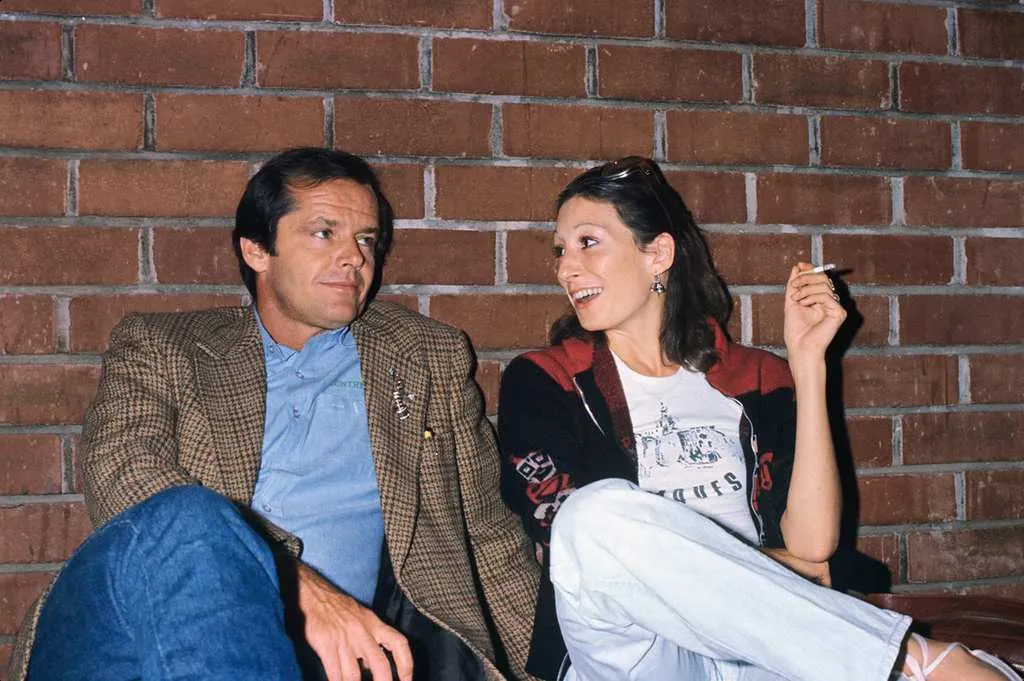 The End With Anjelica
Huston claims that she did not really know about his reputation when they first started dating, but she should have picked up on it because he was best friends with Warren Beatty. She was aware of his affairs for years, occasionally finding other girls things in the house. It started to weigh on her but did not come to a tipping point until Rebecca Broussard became pregnant with his child. She broke it off in 1990.