Browsing through the Instagram accounts of the most renowned celebrity dogs is undoubtedly a cherished pastime when we crave a brief respite. Taking a delightful journey through the profiles of these widely adored canines will acquaint you with some of the most intelligent, endearing, kind-hearted, amiable, fashion-forward, and pampered dogs in the spotlight! These leading 15 celebrity dogs with substantial Instagram followings serve as a compelling illustration of how lavishing your furry friend with lavish care can yield remarkably satisfying results, potentially catapulting your own canine companion to Instagram stardom.
1 Jiffpom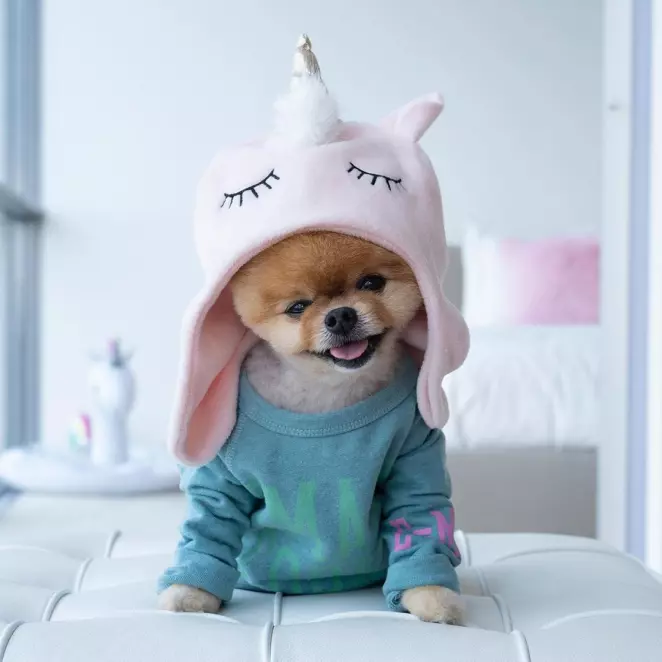 Jiff the Pomeranian tops our list as the most famous celebrity dog on Instagram with his incredible 10.5 million followers. Jiffpom has his own line of emojis called jiffmoji, has appeared in Katy Perry's music video for Dark Horse and holds Guinness World Records for being the fastest dog on two legs.
2 Itsdougthepug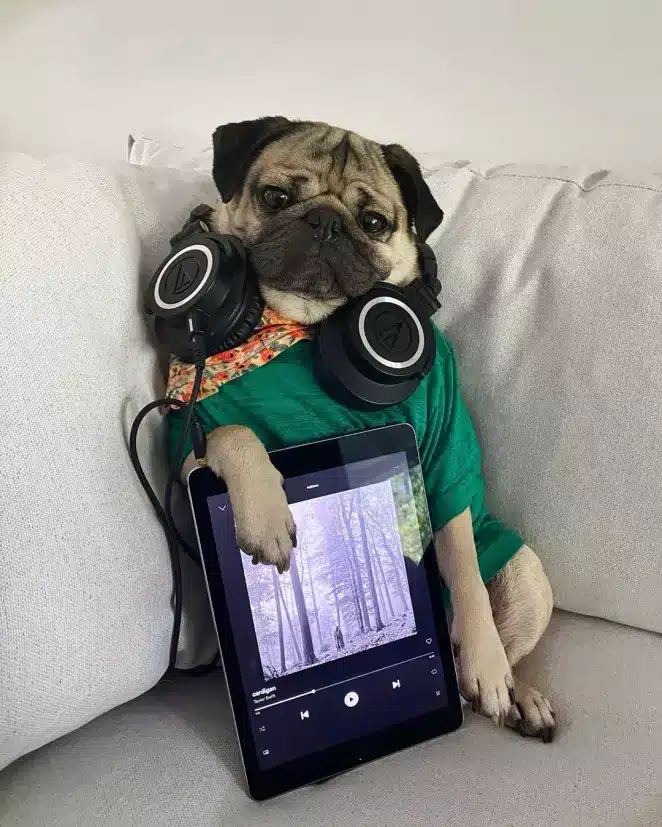 Doug the pug is "The King of Pop Culture" with over 4 million followers on Instagram. He won the People's Choice Award for favorite Animal Star of 2019. He uses his fame for good, selling protective masks and Black Lives Matter fundraising t-shirts.
3 Tuckerbudzyn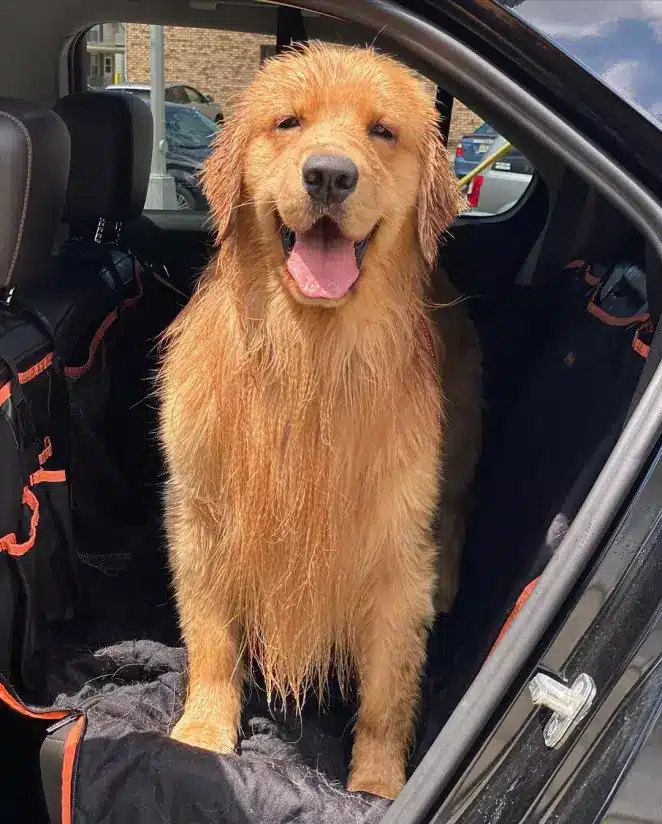 Tucker is a beautiful Golden Retriever with 2.6 million Instagram followers who we have been able to watch grow up from puppyhood. His great taglines, personality and videos contribute greatly to his fame. A scroll through his Instagram pages will have you warm and fuzzy and have you away from your screen, playing with your own dog right away.
4 Marutaro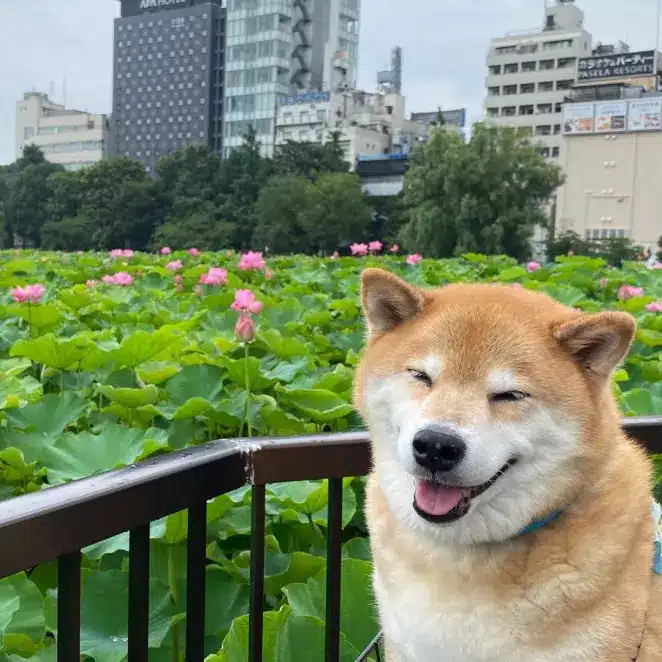 Marutaro is a Japanese Shiba Inu with 2.5 million Instagram followers and a scroll through his Instagram page will send you to the airport to get tickets to Japan. He looks so happy and cuddly on his city adventures that it is beyond heartwarming.
5 Tecuaniventura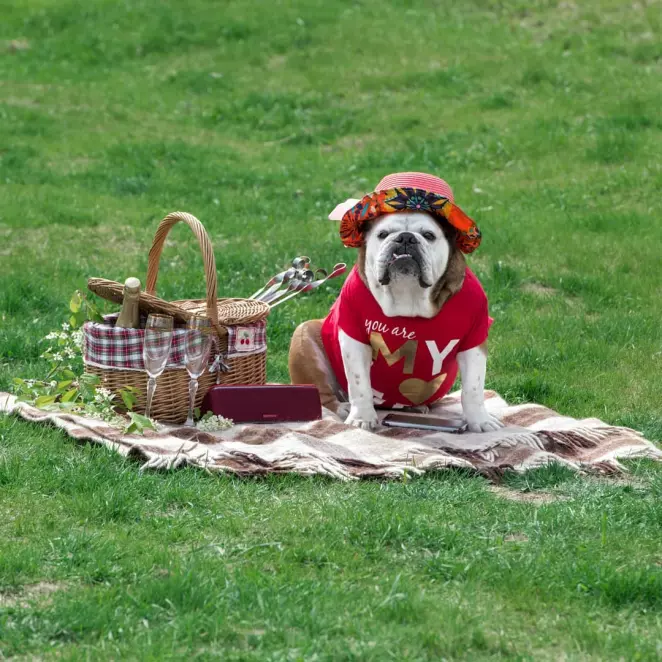 The Bulldog Blogger with 2.2. million followers on Instagram who is a prolific fashionista with his incredible assortment of outfits and artful creations might have you measuring your own dog for their next show-stopping outfit.
6 Tunameltsmyheart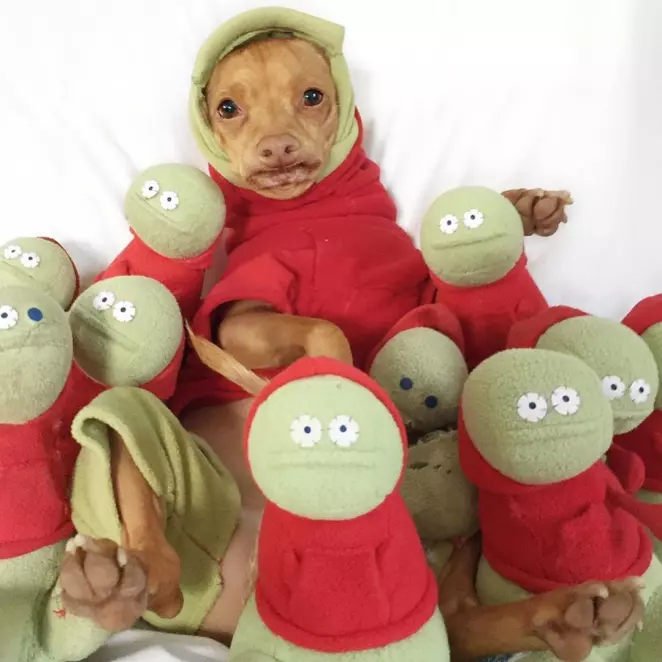 Tuna is a chiweenie who has become incredibly famous with 2.1 million followers on Instagram. Tuna is a very special, unique looking dog, dubbed by his people as the underdog with the overbite.
7 Loki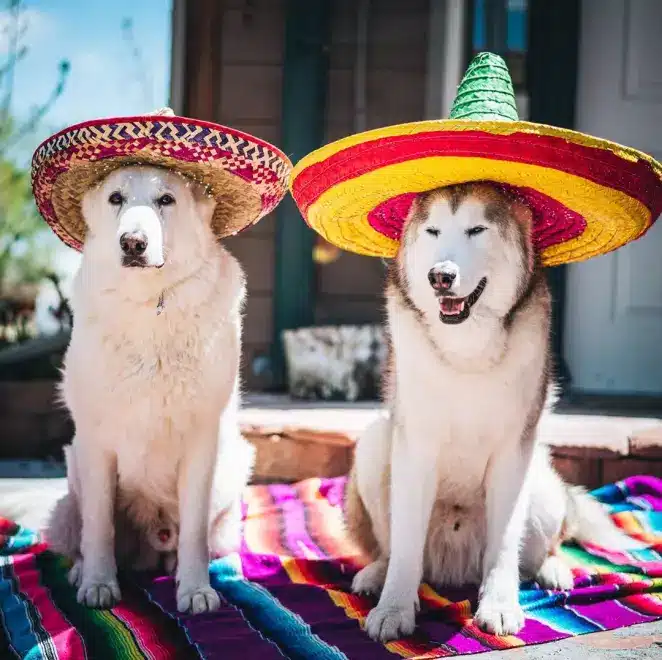 Loki is a husky/arctic wolf/malamute mix with an incredible 2 million followers with a goal. Loki and his team have crafted an inspiring photo journey to encourage you to explore nature with your dogs, motivating you to step outside and discover its beauty.
8 Mayapolarbear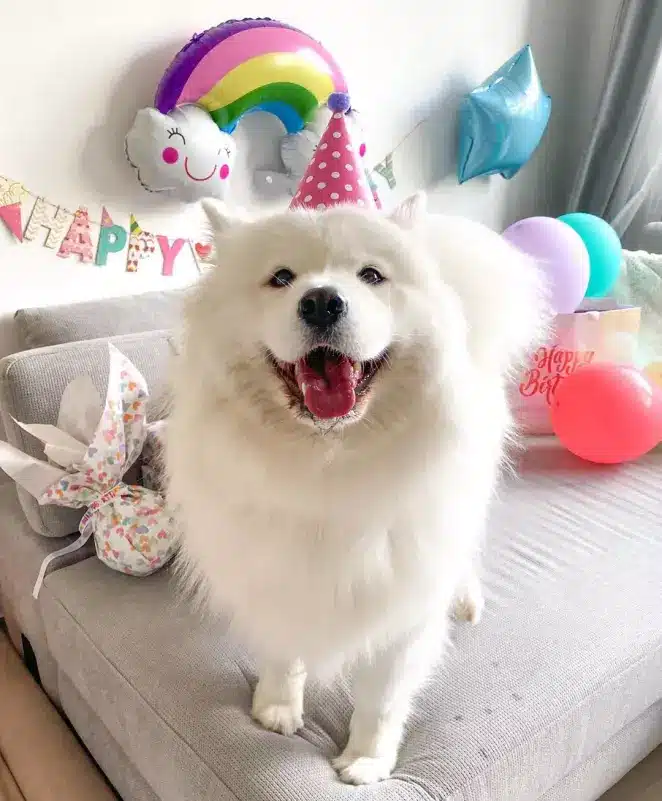 Maya is a Samoyed breed from China with 1.9 million followers. The Samoyed breed is known for being an amazing companion, and Maya perfectly exemplifies this trait. Obviously, this dog is for the north, with a beautiful thick white coat and so cute, you would let her sleep with you despite all that shedding. Interestingly, humans bred Samoyeds for the purpose of having them sleep alongside their human companions to provide warmth.
9 Ppteamkler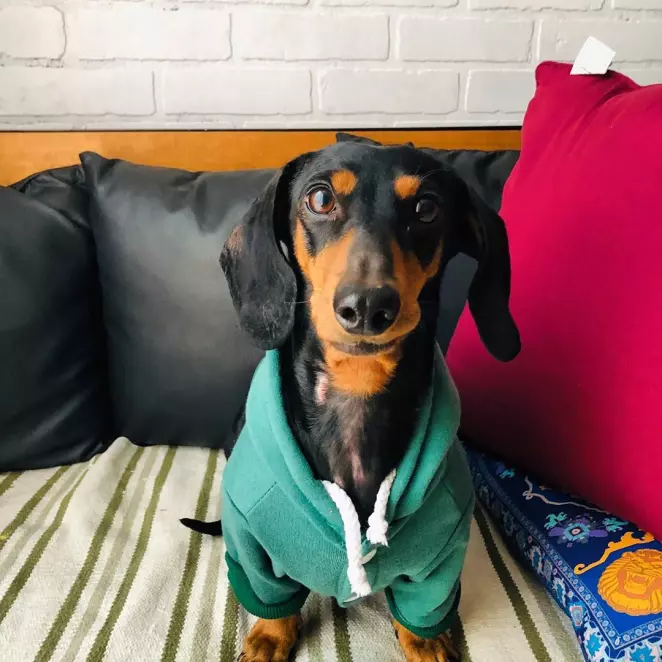 Kler, a mini dachshund, has 1.9M Instagram followers and a family that takes her everywhere. A scroll through her Instagram page shows a very stylish mom dog with excellent fashion sense and many adorable friends.
10 Marniethedog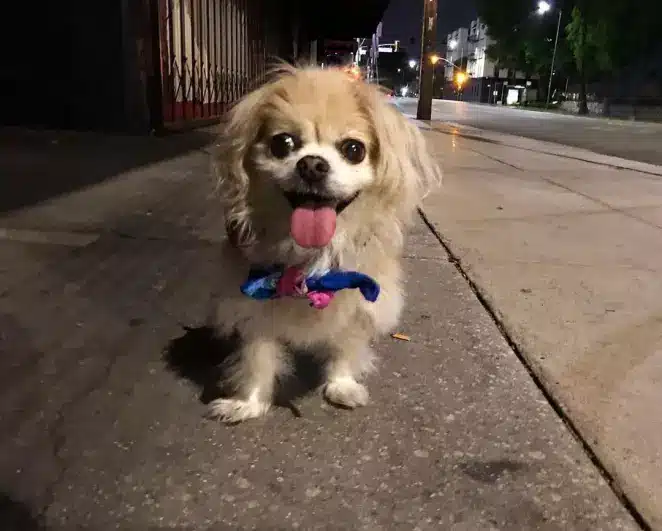 Even though Marnie sadly passed away about four months ago, she continues to have 1.8 million followers on Instagram. Marnie's incredible fame inspired many people to adopt senior dogs. My in-laws, in honor of Marnie, adopted Gracie, who is now cherished, loyal, and incredibly sweet.
11 Ppteamaria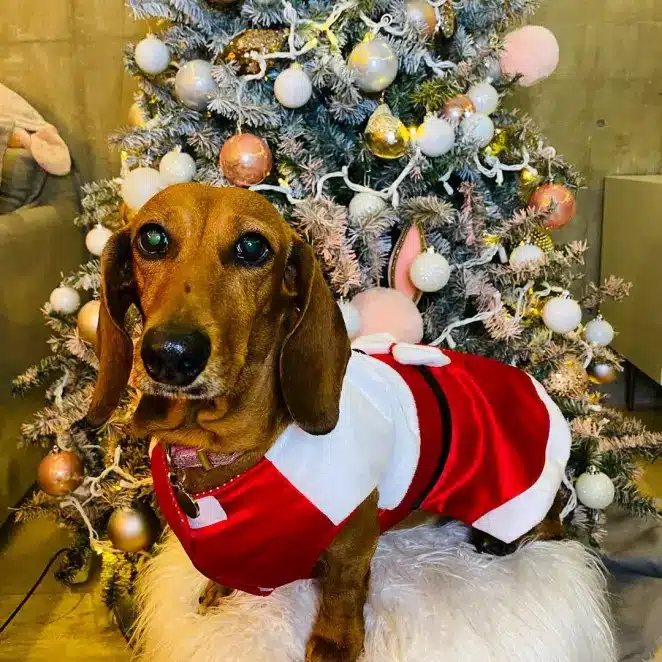 Aria is a highly photogenic dog who is incredibly famous with 1.7 million followers. We saw her sister, Kler higher on the list in the 9th position.
12 Harlowandsage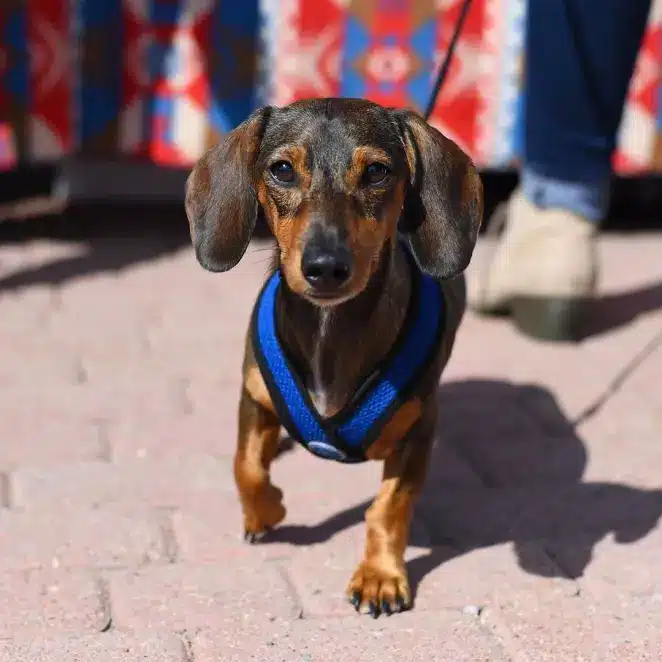 Harlow and Sage are a couple of ridiculously photogenic dogs with a whopping 1.7 million followers. Scrolling through the pages of excellent photos, you will laugh out loud at all that cuteness. Harlow is a Weimaraner who has spent his life looking great next to miniature dachshunds. The first and very best friend for five years was Sage. He has also been surrounded by other miniature dachshunds, Indiana Thunderbolt, Reeze and Ezra. They're adorable, and their book "Harlow & Sage (and Indiana)" became a New York Times best seller.
13 Thiswildidea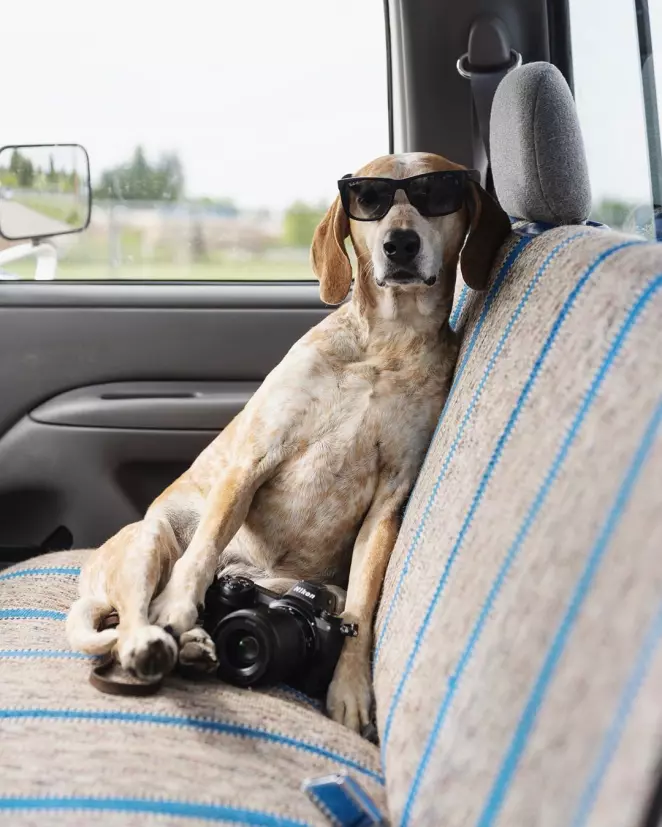 This wild idea is an Instagram feed about Maddie the coonhound with over 1.3 million followers. If you are looking to get lost in some real visual adventure, Theron Humphrey's gorgeous photography oozes his respect for nature almost to the same amount he reveres his incredibly talented and true best friend, Maddie. Spending time with coonhounds, their baying can be one of the most joyful sounds there is, and Maddie's exhilarating baying can be heard reverberating off the mountains and lakes in this photo journal which exemplifies the best America's back yard has to offer.
14 Manny_the_frenchie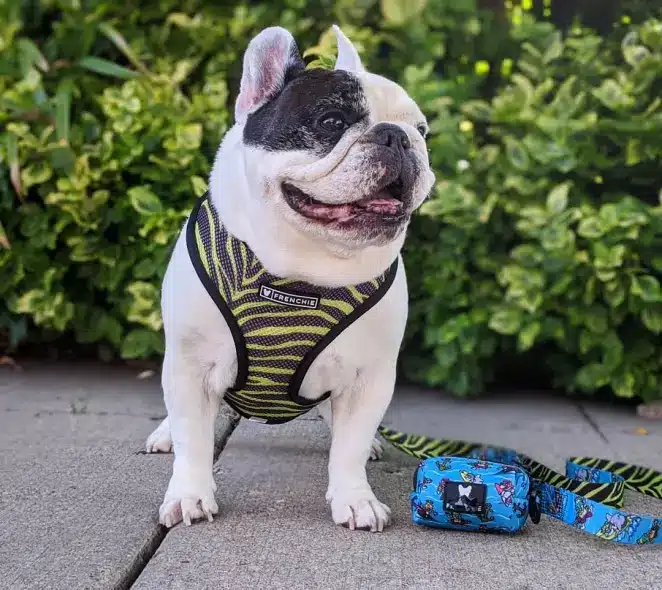 Manny the Frenchie, one of the top Instagram dogs with over 1.1 million followers. Manny is big on the philanthropy scene being called the philanthro-PUP. He was recently participating in a fundraiser benefiting St Jude Hospital in Chicago and has his own non-profit foundation, Manny & friends. He was born in 2011 and at 6, published his first book, Manny the Frenchie's Art of Happiness in 2017. Manny has kept his head in all of the excitement of being incredibly famous and manages to use his fame for good, benefitting animals and humans alike.
15 Deanthebasset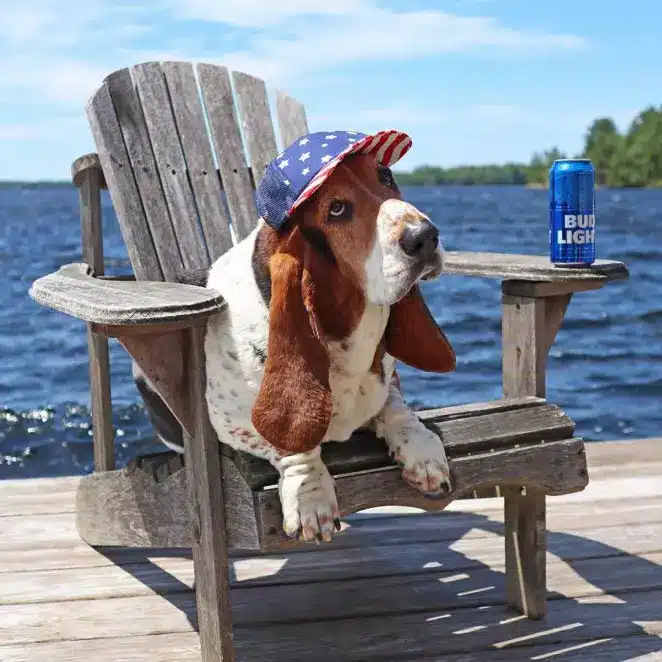 Dean the basset has 268,000 followers and tops the list of the most famous basset hounds on Instagram. No celebrity dog list could be complete without at least one basset and Dean is a shining example of all that is basset. Having started his Instagram career in 2014, Dean has more followers on Instagram than most humans. He is last, but not least with his epic Instagram career.