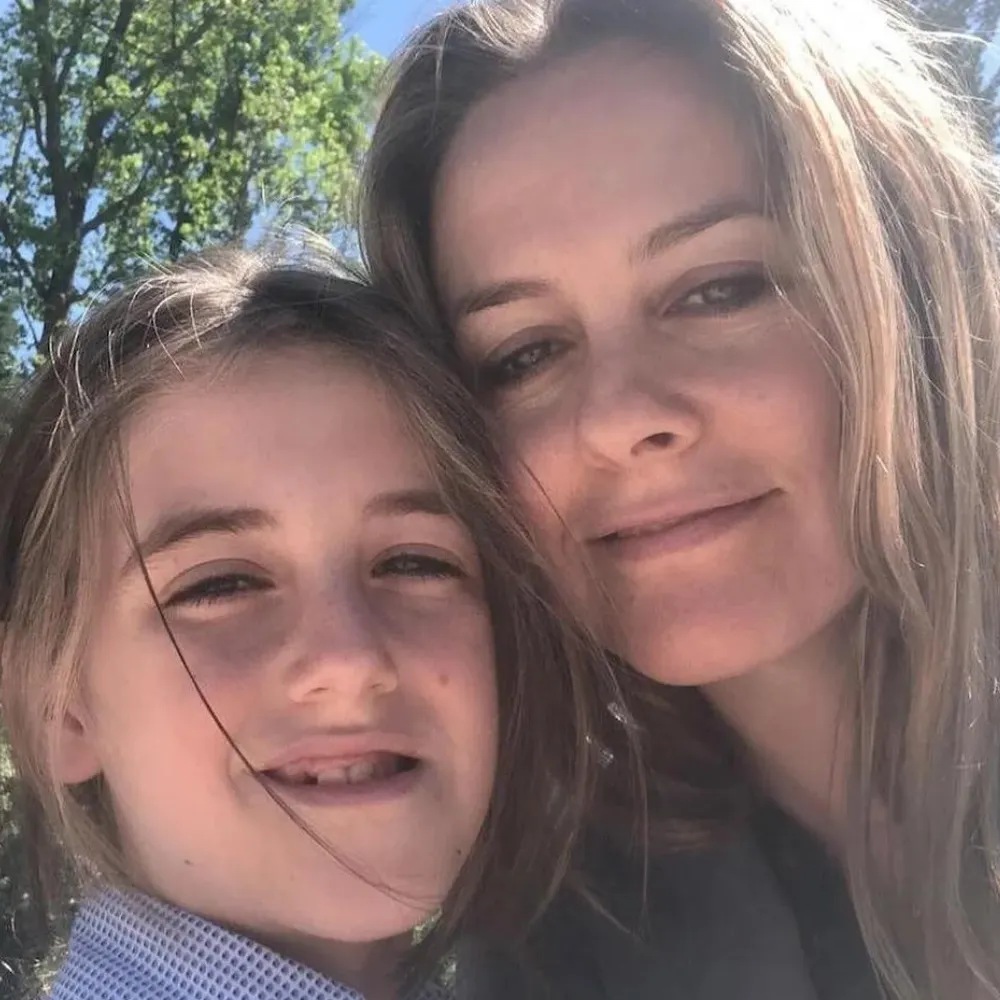 Alicia Silverstone gained popularity during the 1990s for her leading performance in the successful comedy movie, Clueless. She acted in multiple Hollywood films after that and established herself as a thriving actress. In the present times, Silverstone has become noticeable due to her distinct methods of parenting like "attachment parenting" and "baby-led weaning." Keep reading to discover more details.
How Bear Came to Be
Alicia Silverstone and Christopher Jarecki came across each other in 1997 and were in a committed relationship for almost two decades, ultimately tying the knot in 2005. Sadly, in February 2018, the couple declared their separation. According to them, they had drifted away from each other and mutually chose to end their marriage without any animosity.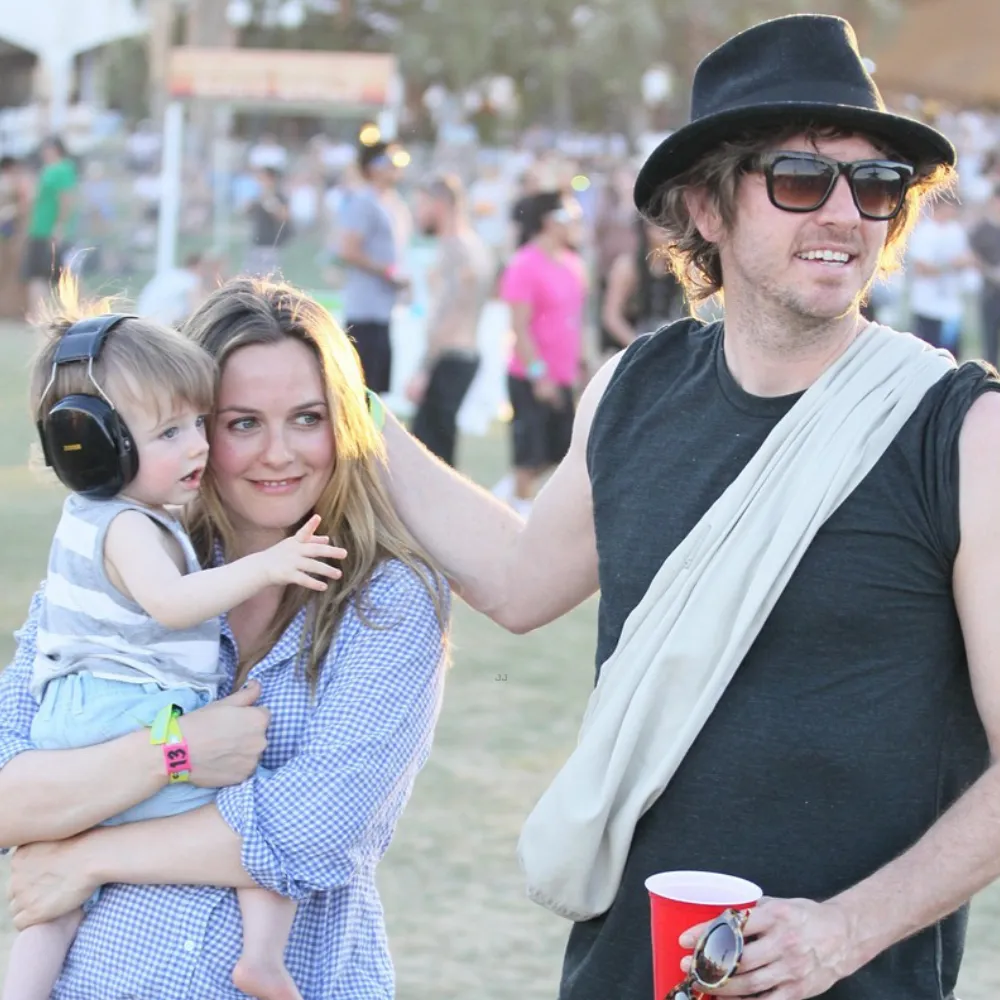 While they are no longer together, Silverstone and Jarecki, who share a son named Bear Blu, have been spotted together on several occasions, demonstrating a friendly post-divorce relationship and working together to raise their child.
Making Headlines
Back in 2012, Alicia Silverstone caused a stir after she posted a video on her website in which she chewed her son's food for him before giving it to him. This practice is commonly referred to as "pre-chewed" or "direct transfer."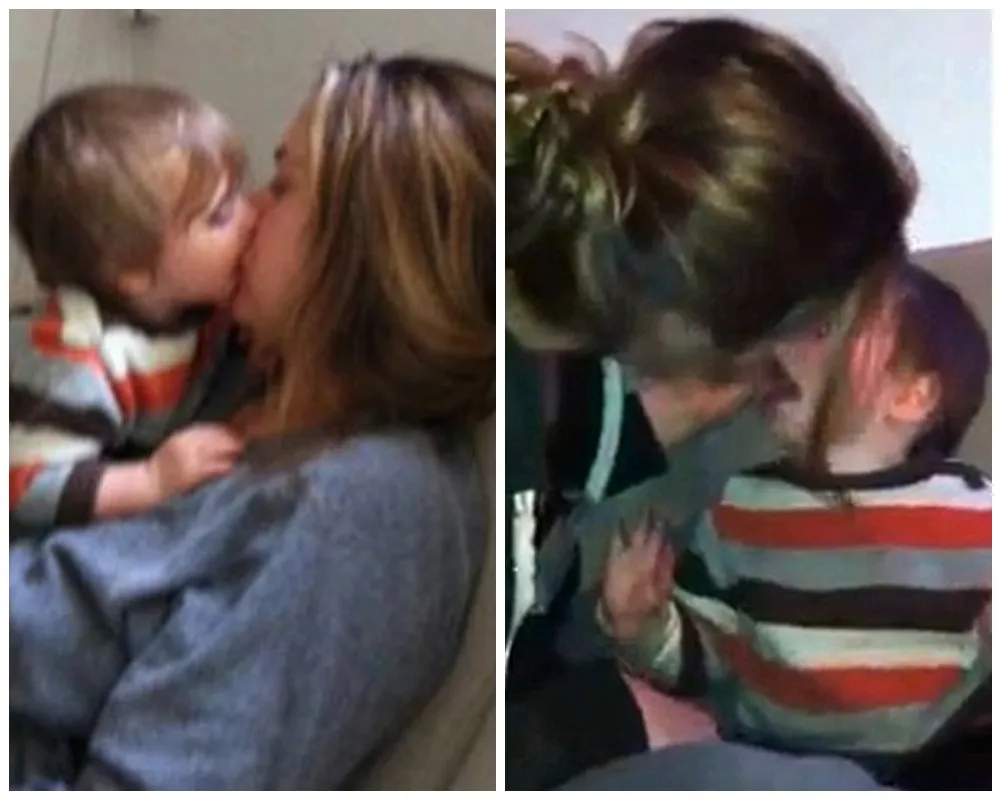 Although the method might be utilized in cultural practices, it faced opposition and reluctance in Western societies due to hygiene concerns. Despite this, Silverstone justified her behavior as a wholesome and affectionate approach to nursing her baby.
Attachment Parenting
Alicia is recognized for her distinct approach to parenting, which prioritizes attachment parenting and conscious parenting. This comprises methods like nursing her child till the age of six, sharing the bed with the child, and carrying the baby.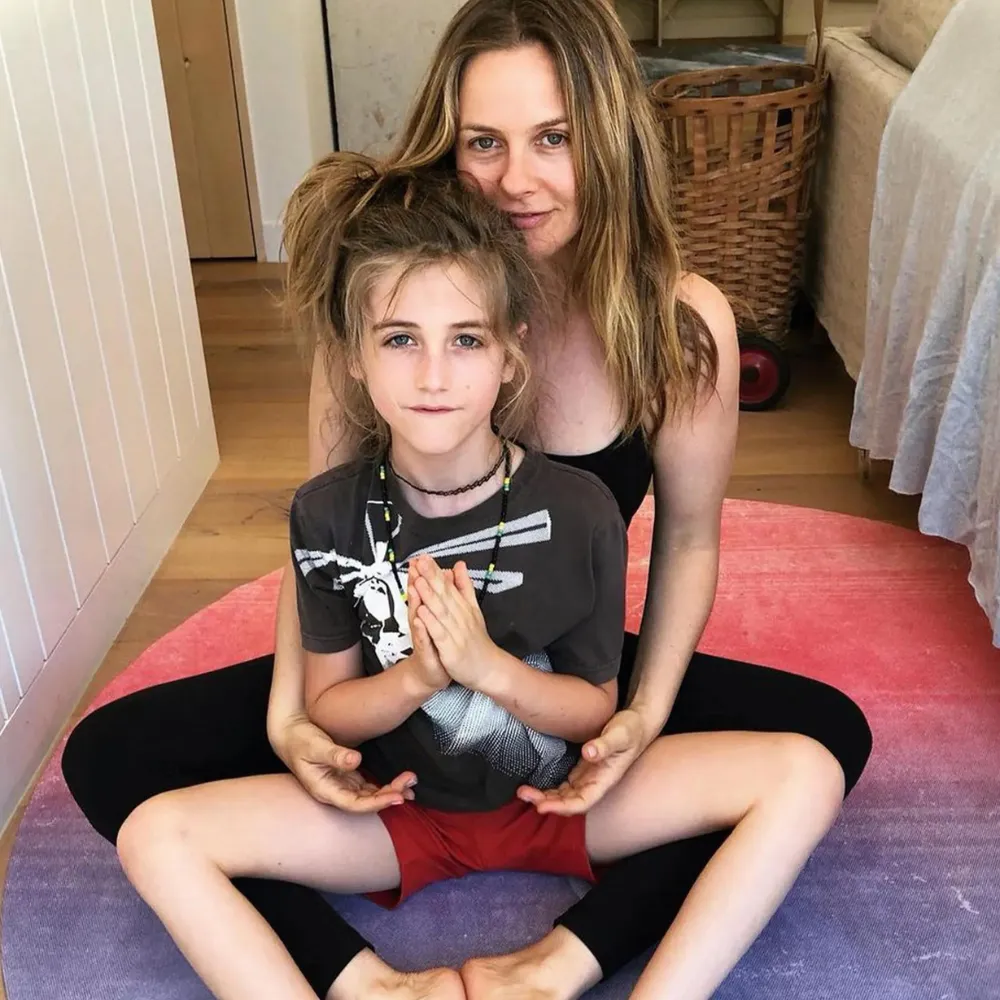 Alicia is a passionate supporter of plant-based food and ensures her child follows a vegan diet. When it comes to parenting, Alicia prioritizes trusting one's instincts and being mindful of the child's needs. She advocates for gentle disciplinary methods and emphasizes positive reinforcement.
A "Crunchy" Mom
According to Silverstone, she identifies herself as a "natural" or "crunchy" mother, meaning she places great importance on utilizing natural and organic methods in her parenting style. She authored a book titled The Kind Mama: A Simple Guide to Supercharging Fertility, Radiant Pregnancy, Sweeter Birth, and a Healthier, More Beautiful Beginning, where she provides more insight into her techniques for raising children.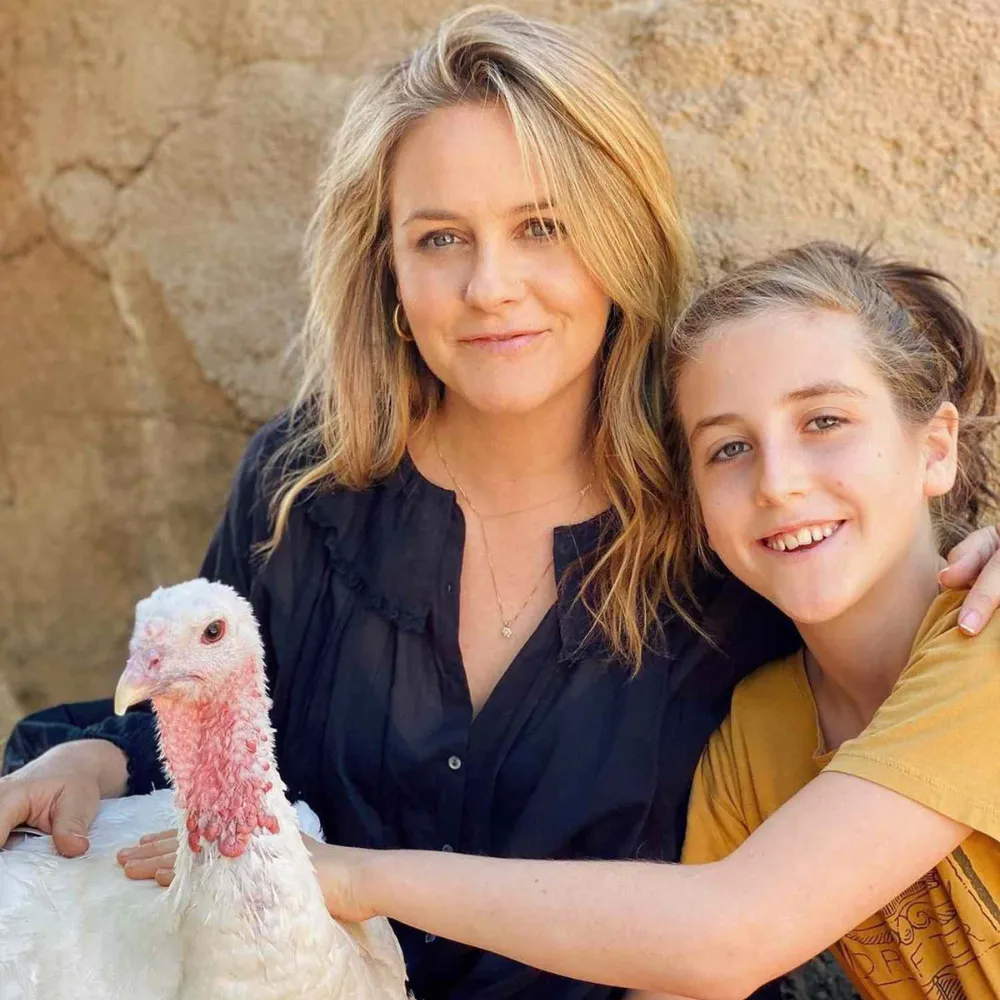 Being a person who loves nature, she also motivates parents to take their kids for walks, enjoy outdoor activities, and participate in gardening activities to develop a bond and reverence for the environment.
Alicia & Bear's Lifestyle
Alicia is reputed for her devotion towards a sustainable lifestyle, excepting her distinct approach towards raising children. She has openly shared details about her environmentally-friendly abode, in which she has adopted a range of eco-friendly measures, like utilizing non-hazardous cleaning agents, and employing energy-conserving electric devices.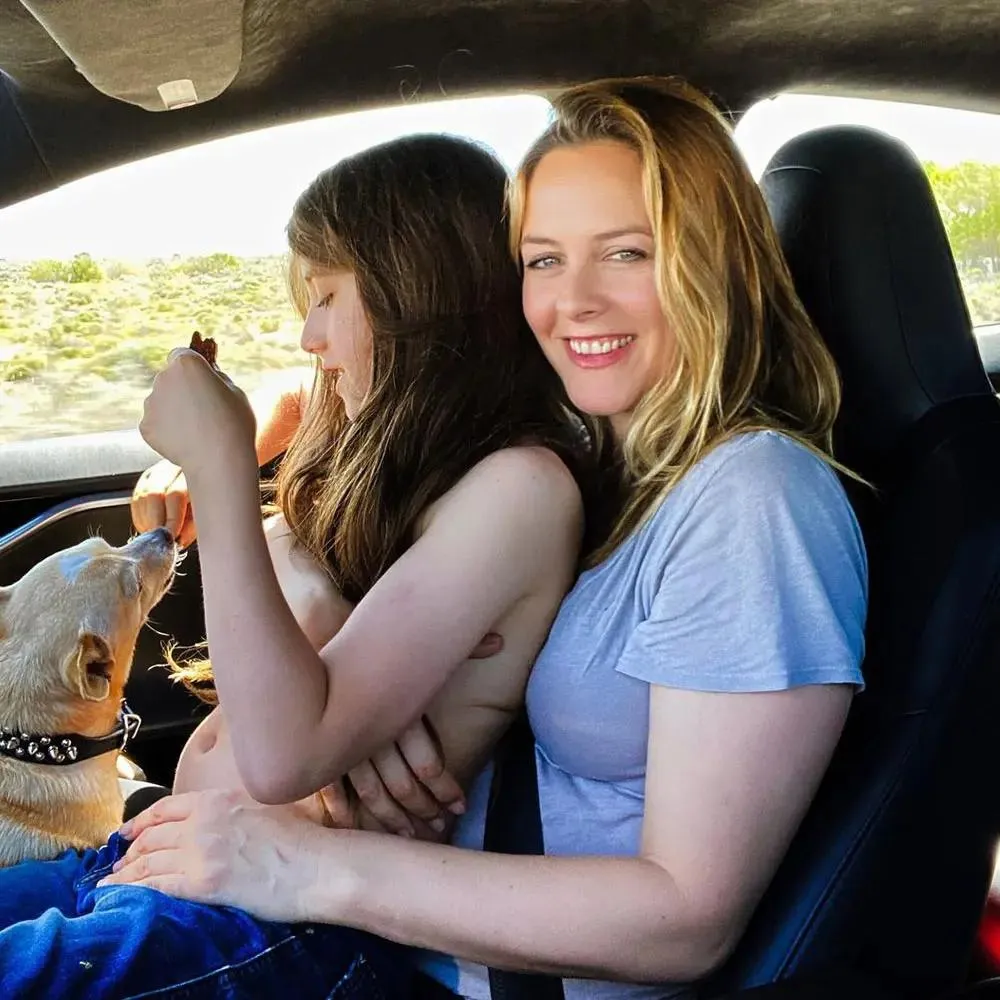 Silverstone is passionate about gardening and has created an organic garden in her backyard, producing a range of fruits, vegetables, and herbs. She, along with Bear, adhere to a vegan diet and often showcases plant-based recipes and plating ideas on social media. These efforts signify her dedication towards adopting an eco-friendly and healthy lifestyle, thereby reducing her environmental footprint.
Holistic Approach
According to Alicia, she favors the use of natural remedies like herbs, homeopathy, and other similar supplements for her son's wellbeing instead of depending on prescribed drugs. Silverstone is also a proponent of a comprehensive healthcare approach for her child, that encompasses tackling the underlying causes of illnesses and taking into account the physical, mental, and spiritual aspects of treatment.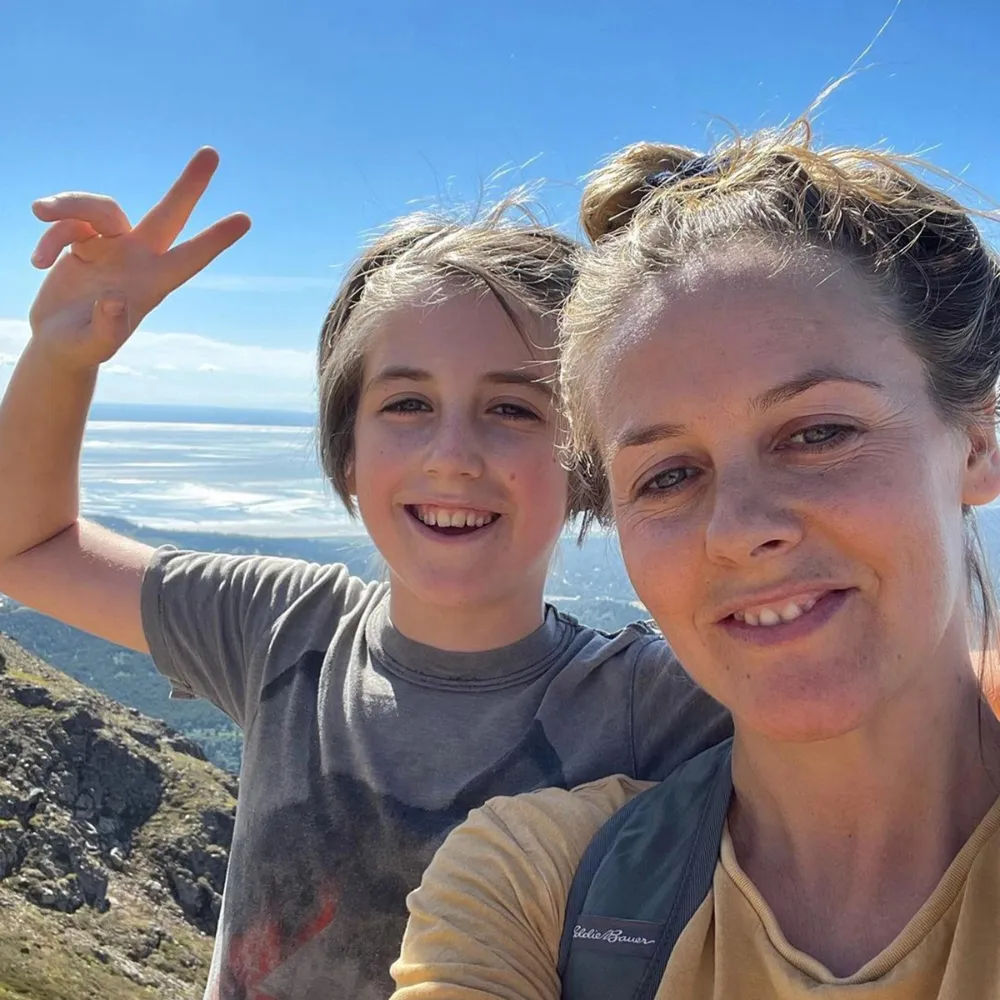 As per the star, she and Bear opt for alternative forms of treatment like chiropractic care and acupuncture, and they steer clear of some traditional medical treatments like vaccines and antibiotics.
Social Norms
Bear's folks have made it clear to the public that they do not impose societal standards on him with respect to his appearance. This means that Bear is free to grow his hair long, despite the usual gender stereotypes that boys should have shorter hair.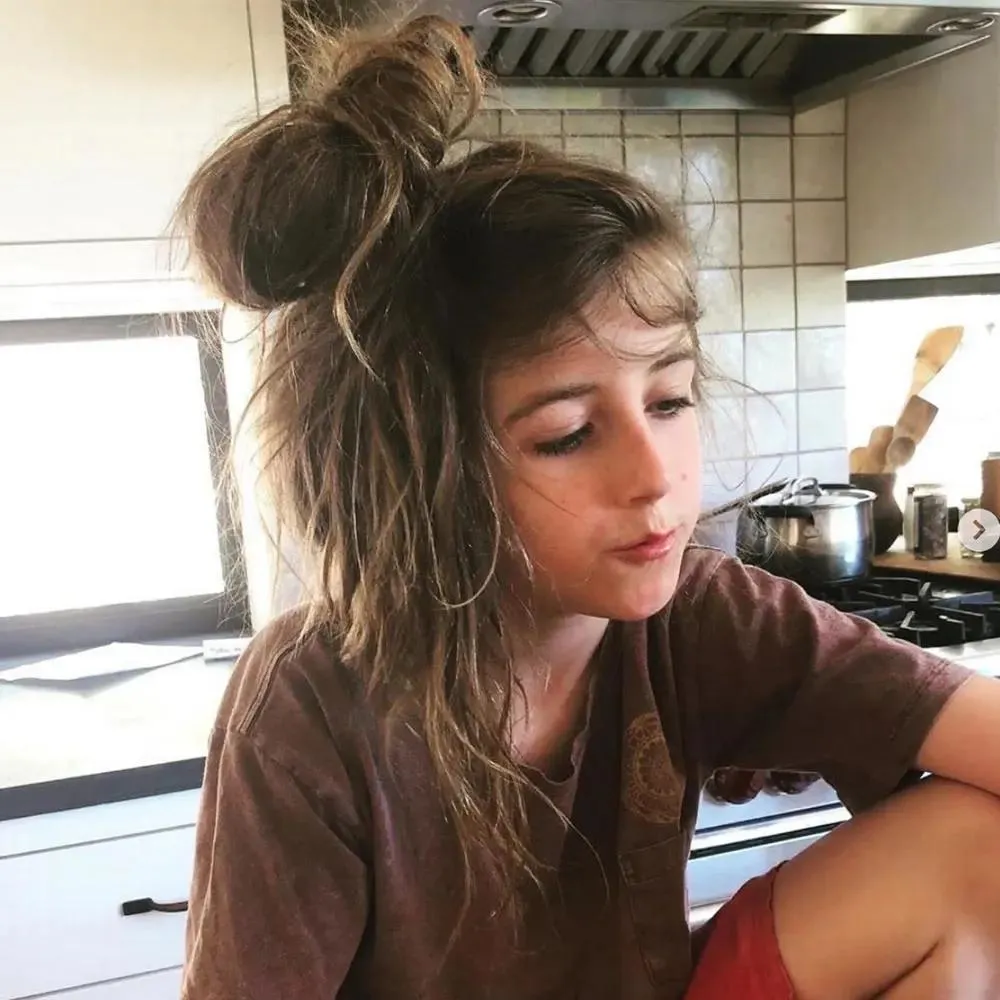 According to Silverstone's interviews, their goal is to allow their child to freely express themselves and be comfortable with who they are, which includes letting their hair grow out. They do not restrict their child to certain clothing or toys based on gender. This aligns with Silverstone's overall parenting philosophy, which values and respects a child's individuality and ability to express themselves.
So Long!
The decision of Bear Silverstone to cut his long hair became newsworthy. According to his mother, it was Bear's personal preference to get a shorter style, and he did not do it under any influence. Silverstone mentioned that his mom supported his decision, and he was content with that.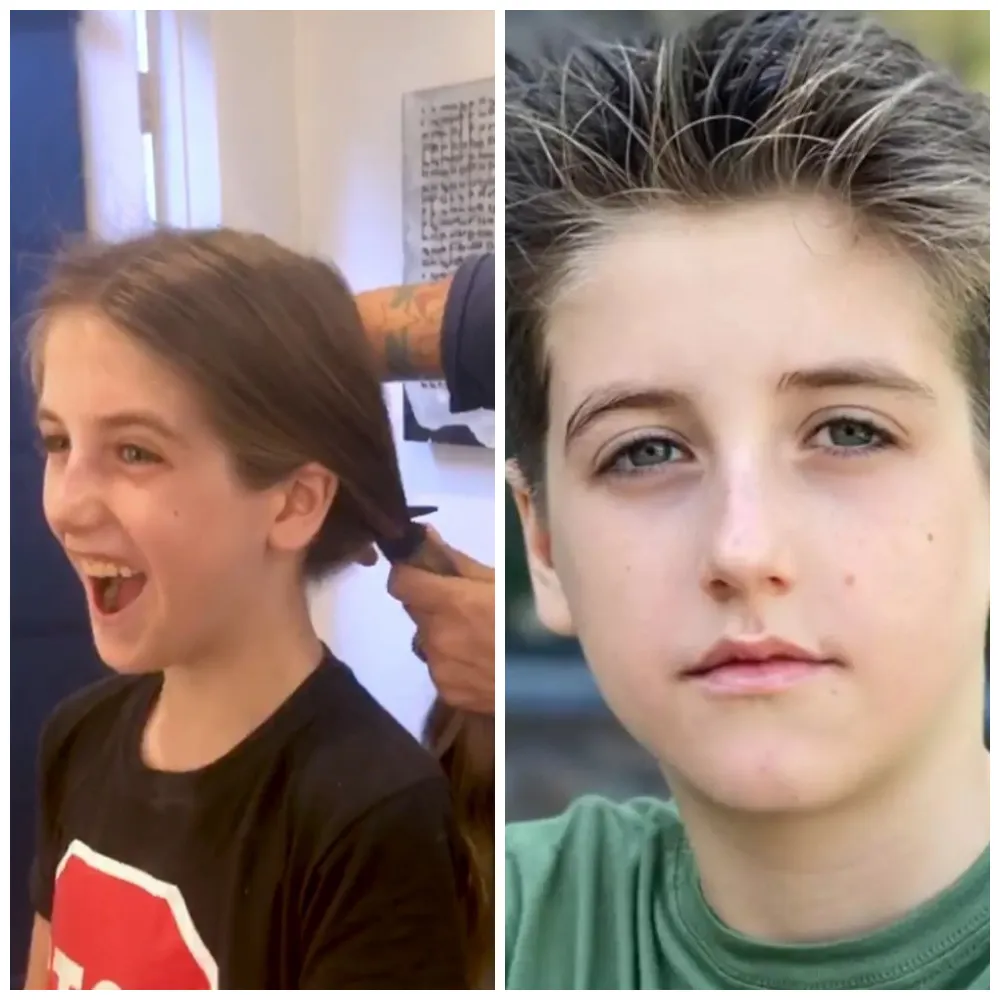 During an interview, Silverstone mentioned that Bear was taking a significant stride from infancy to childhood. She explained that Bear is growing increasingly aware of his identity and desires to showcase it through his physical appearance.
Bathing
It comes as no surprise that when Alicia shared that she bathes with her son, it raised a lot of discussion. There are individuals who have objected to this act, claiming that it is not suitable for a parent to bathe with their child of the opposite sex, and that it could be inappropriate and risky.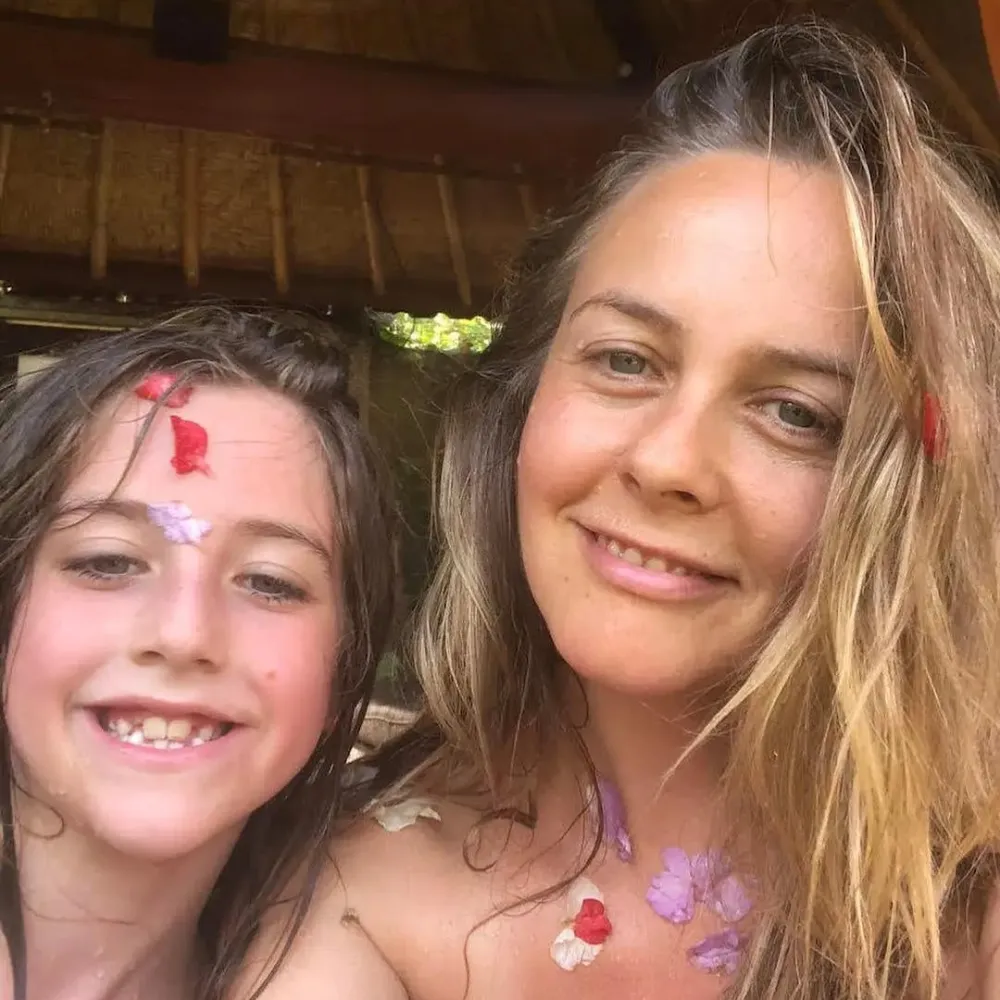 Silverstone's decision of bathing with her child has been upheld by some individuals who consider it a normal and beneficial activity that helps to foster a closer relationship between parent and child. Silverstone herself has justified her decision by explaining that it creates a stronger bond and provides nurturing to her and her child. She believes that as long as there is suitable comfort and respect between the parent and child, the practice of showering together can be a positive experience for both.
Catching Z's
Like her bath time routine, Alicia and Bear also have a nighttime routine that they follow together. Alicia mentioned that even in July 2022, she still sleeps in the same bed as Bear and they adhere to a strict bedtime routine, which includes reading books, listening to soothing music, and choosing a meditation to listen to alternately.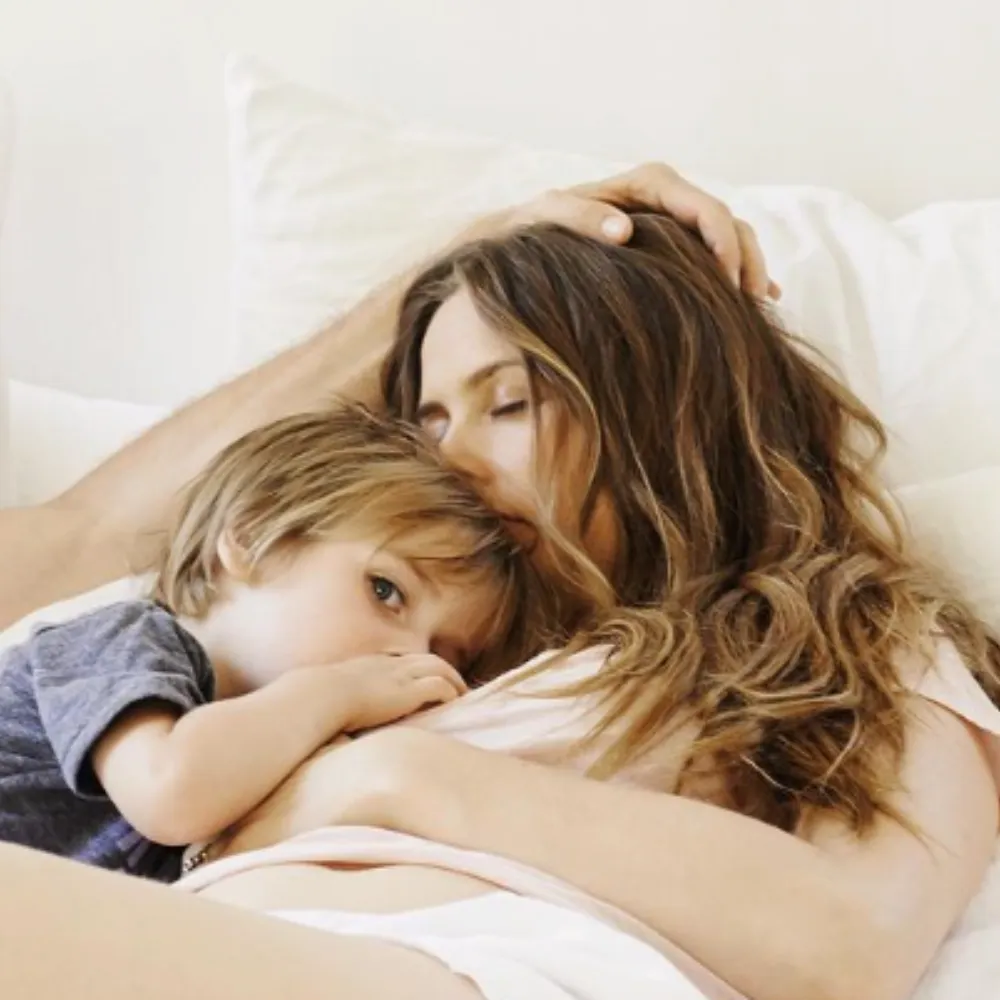 According to Silverstone, following this pattern has aided in making Bear more comfortable and have a sound sleep at night. Moreover, she has mentioned that sleeping with her son in the same bed has improved their relationship and has been a beneficial encounter for the two of them.
Master of the "Throne"
Despite Bear being a newborn, Silverstone never followed societal conventions. The performer has discussed without hesitation about how she employed the elimination communication technique to toilet train her child.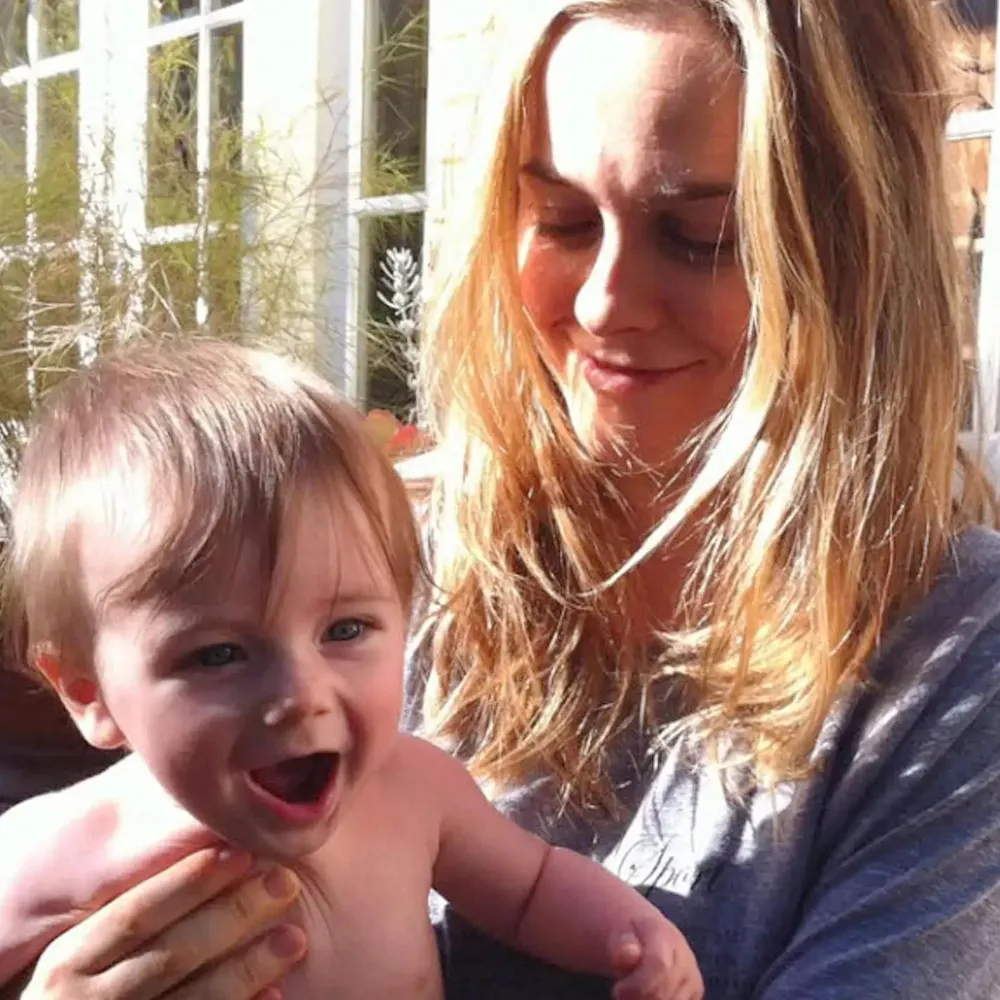 The method involves observing a child's indications and physical gestures closely, to predict when they might feel the urge to use the toilet, instead of relying on conventional measures such as diapers. Silverstone initiated the practice with her child, Bear, when he was just a few months old, and in a matter of weeks, he could communicate his need to go. She even mentioned that the process was effortless and instinctive, and Bear became completely toilet-trained by the time he turned 18 months, without ever using diapers.
Hold Them Close
Alicia, who follows attachment parenting, refrained from using a stroller for her child Bear when he was younger. During an interview, the celebrity from the '90s shared her perspective on the practice, stating that she prefers holding her child rather than directing them in a stroller.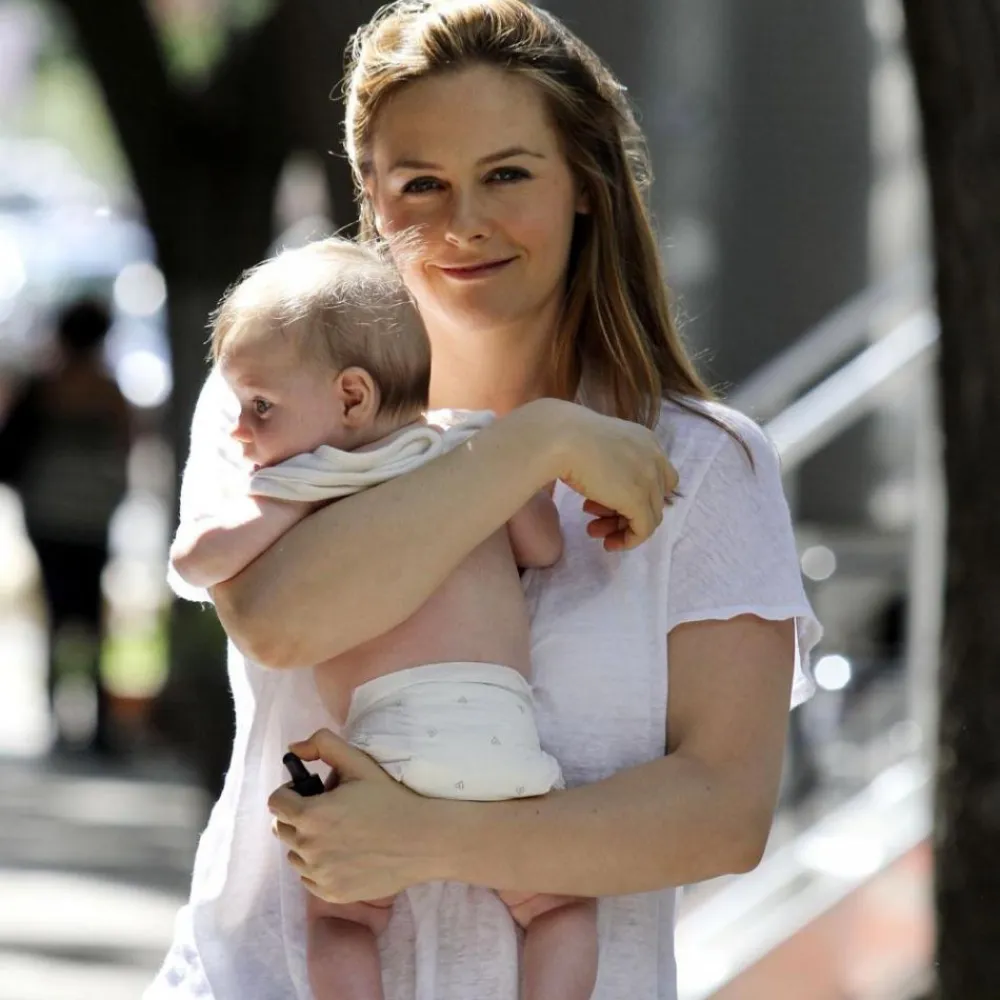 According to her, carrying your child is better than pushing them in a stroller as it enhances their physical development and emotional well-being. Although it's an unconventional method, Silverstone strongly advocates for attachment parenting.
Love & Positive Reinforcement
Naturally, Alicia spilled the tea on how she educates and disciplines Bear.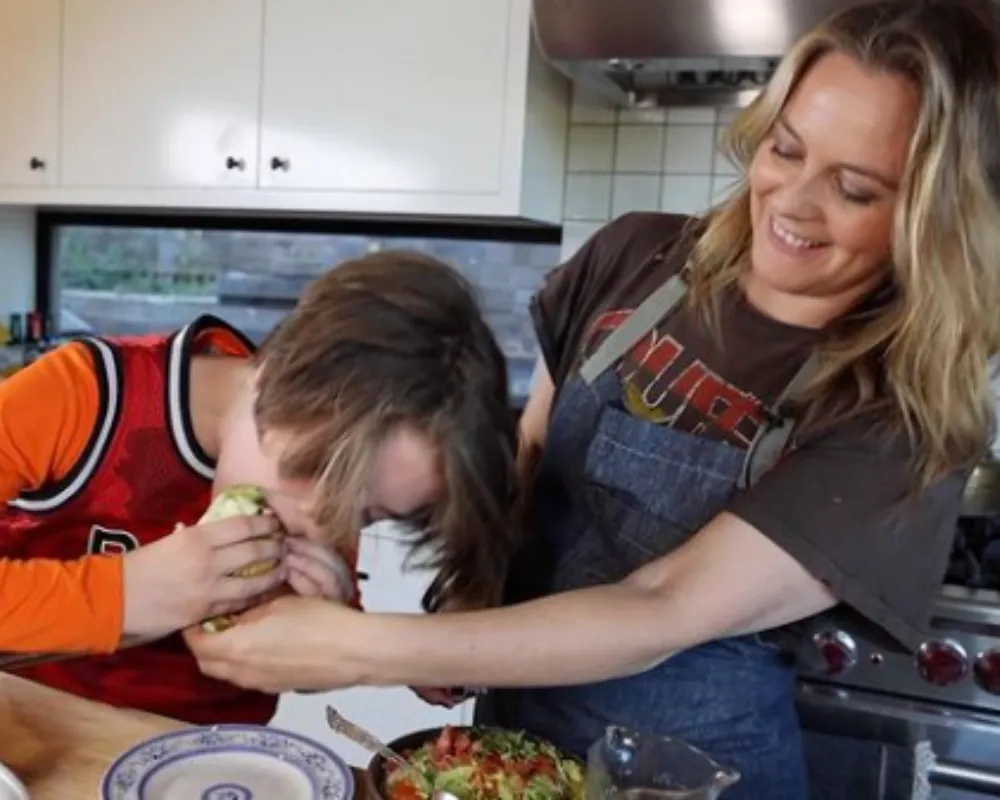 She believes in using love and positive reinforcement when it comes to discipline and she also credits Bear's plant-based diet for helping him stay grounded and well-behaved. Clearly, this vegan parenting thing is working for them!
The Irony!
Irony alert! You won't believe the tech-free lifestyle that Alicia leads. Despite starring in some of the most iconic tech-heavy movies of the '90s, Silverstone has created a tech-free home for her and her son, Bear.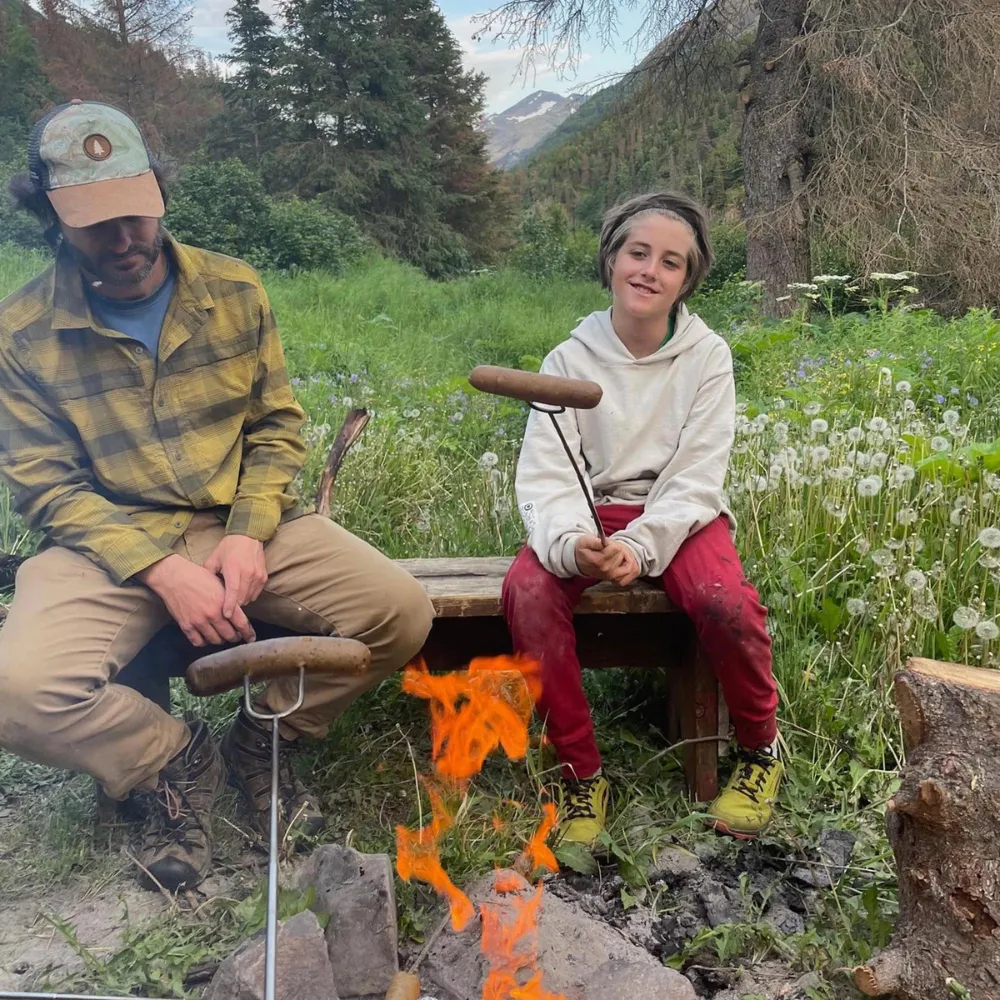 They barely watch movies and instead focus on spending quality time together, no screens needed. Talk about living like it's 1995!
It's Up to Bear
During an interview in 2021, Alicia revealed that she's back on the dating scene and using a few different dating apps to find love.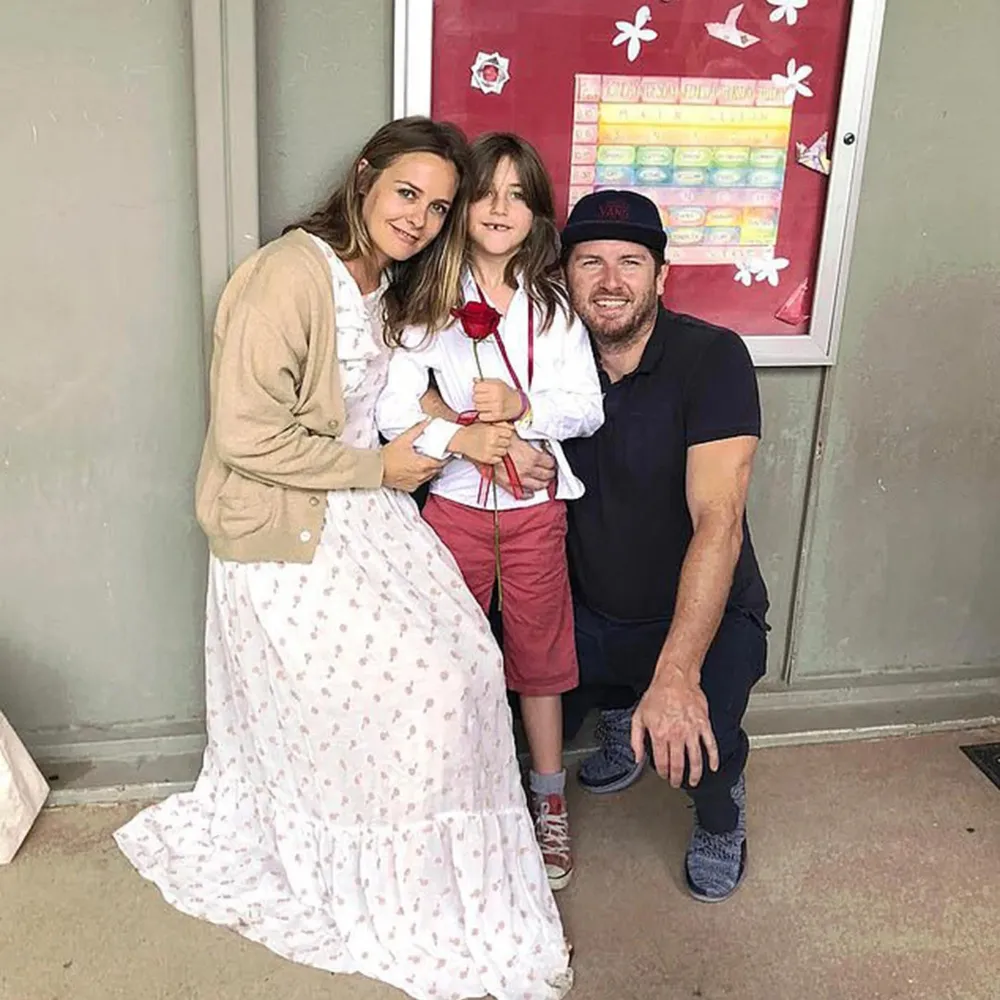 But here's the catch — she won't move forward with anyone unless her son Bear gives them his seal of approval. We can't wait to see who Bear chooses for his mom.
Co-Parenting Done Right
As we already mentioned, Alicia and her ex are completely amicable, meaning that their co-parenting game is also on point!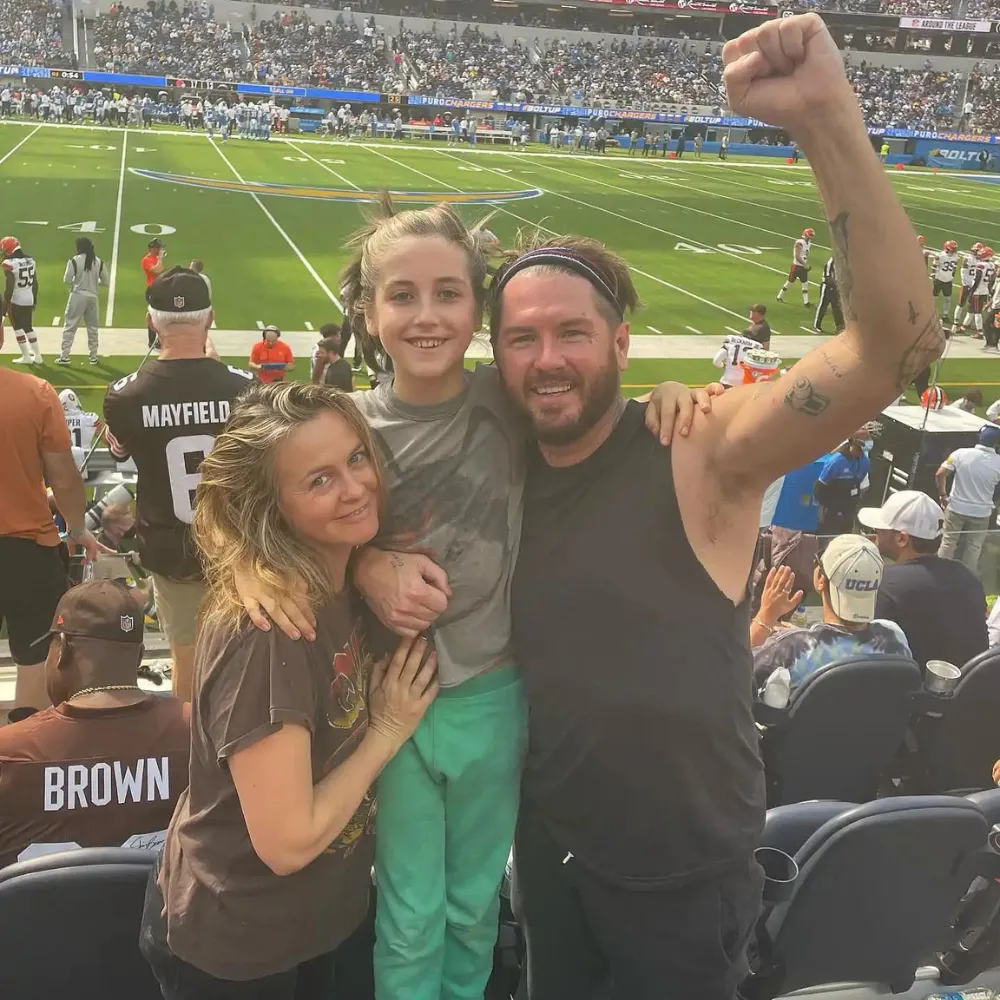 The actress has nothing but kind words to say about her ex-husband, praising the way they have been able to come together and co-parent their son Bear. They have been able to put their differences aside and prioritize the well-being of their child. Now, that's how you set an example!
A Natural Advocate
Are you surprised that Alicia is raising a free-thinker?! In fact, she encourages her son Bear to question everything and never take anything at face value. She wants him to form his own opinions and to think critically.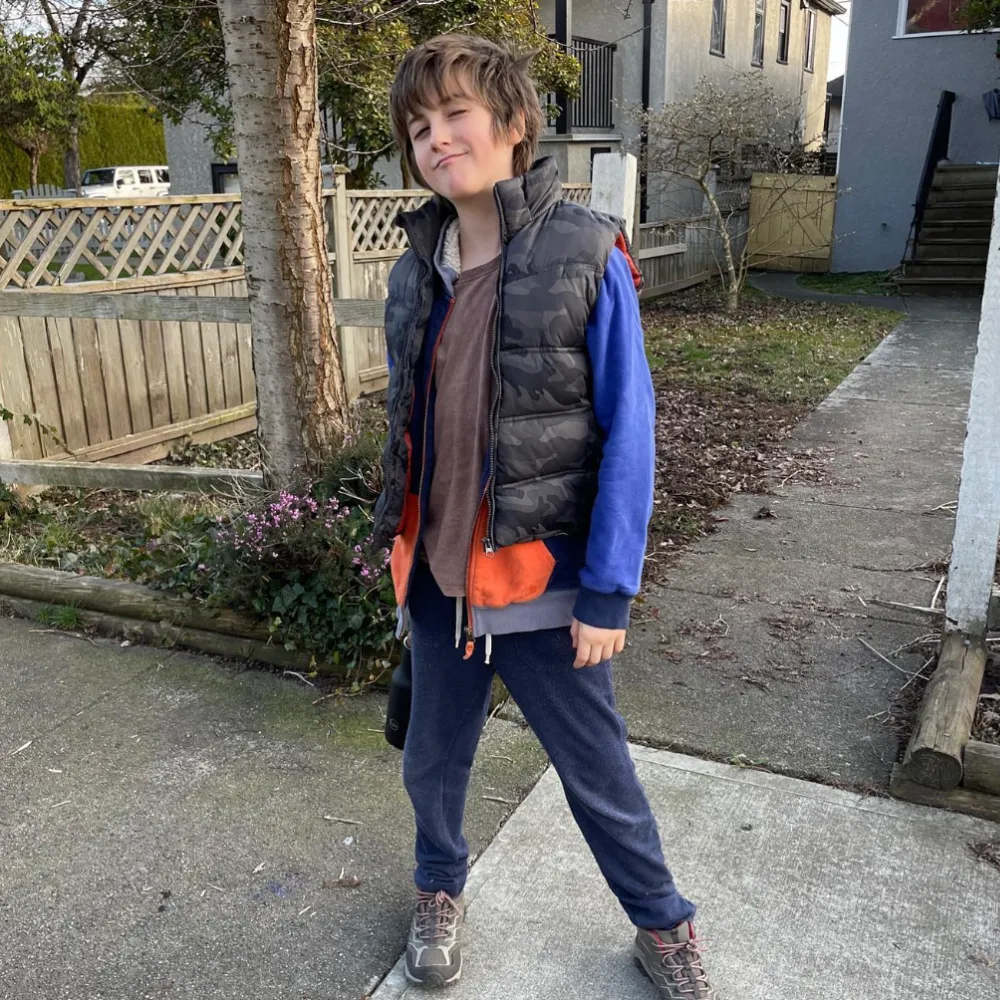 And it seems like her approach is working — Bear is already showing an interest in social justice issues and environmentalism. Go, Bear, go!
Veganism for the Win
Alicia Silverstone has been living her best vegan life since 1998, and now she's passing on the compassion to her son. The Hollywood star has been a vegan activist for years and Bear has been raised on a vegan diet since birth.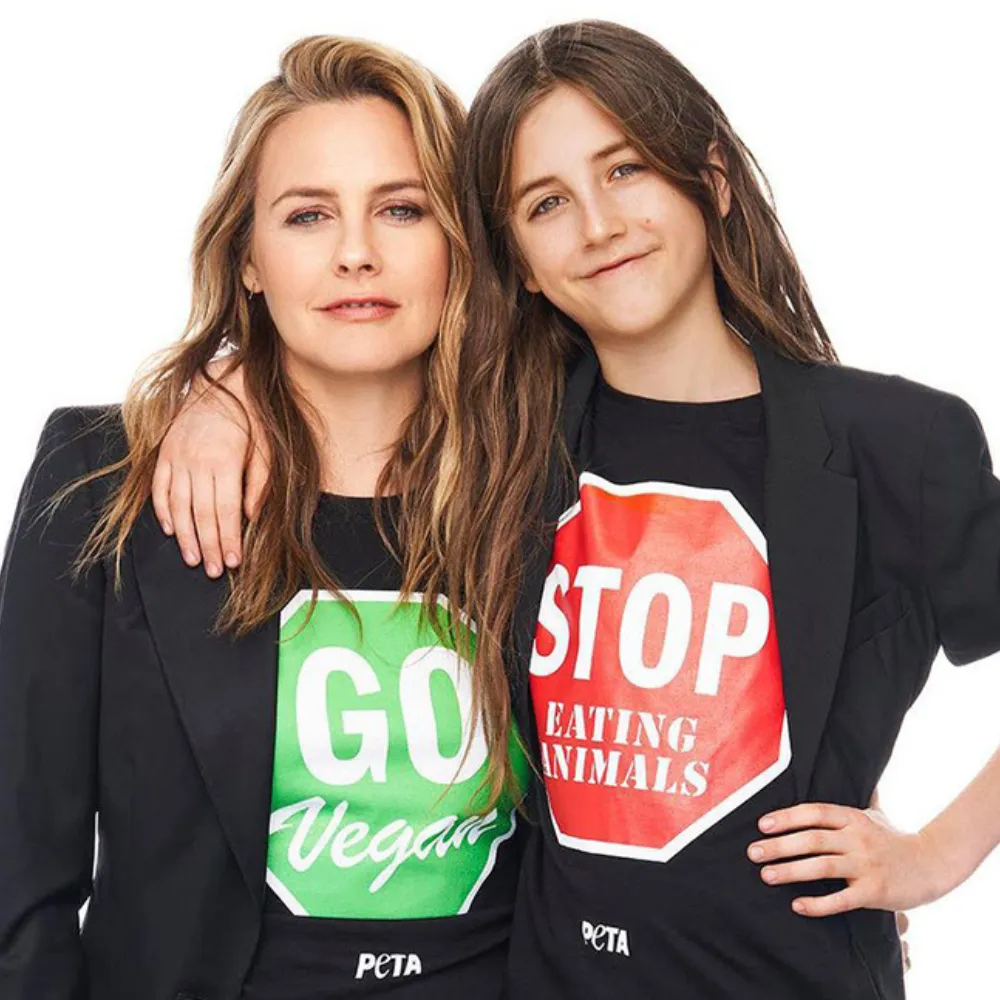 Not only does she believe it's the most ethical and environmentally-friendly choice, but it's also led to Bear having a strong immune system and a balanced diet.
Say No to Cribs
As mentioned before, Alicia believes traditional cribs for babies equate to neglect, instead, she chooses to have Bear sleep close to her in a family bed, promoting attachment parenting and a strong bond between parent and child.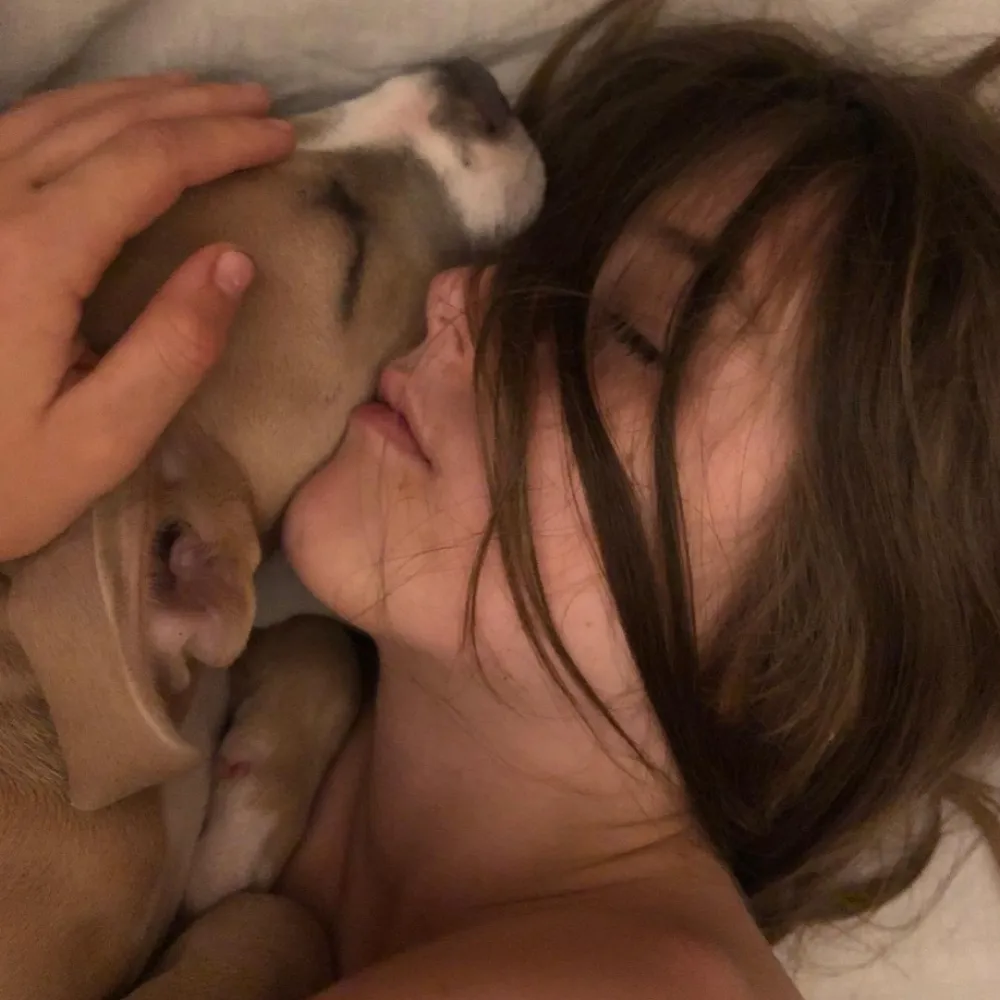 While this method might not be for everyone, she argues that it's all about providing a safe, nurturing, and loving environment for children.
Independence
Alicia may be all about attachment parenting, but her son Bear is proving to be fiercely independent! Despite being raised with close physical contact, the young boy is reportedly showing strong will, self-reliance, and an active imagination.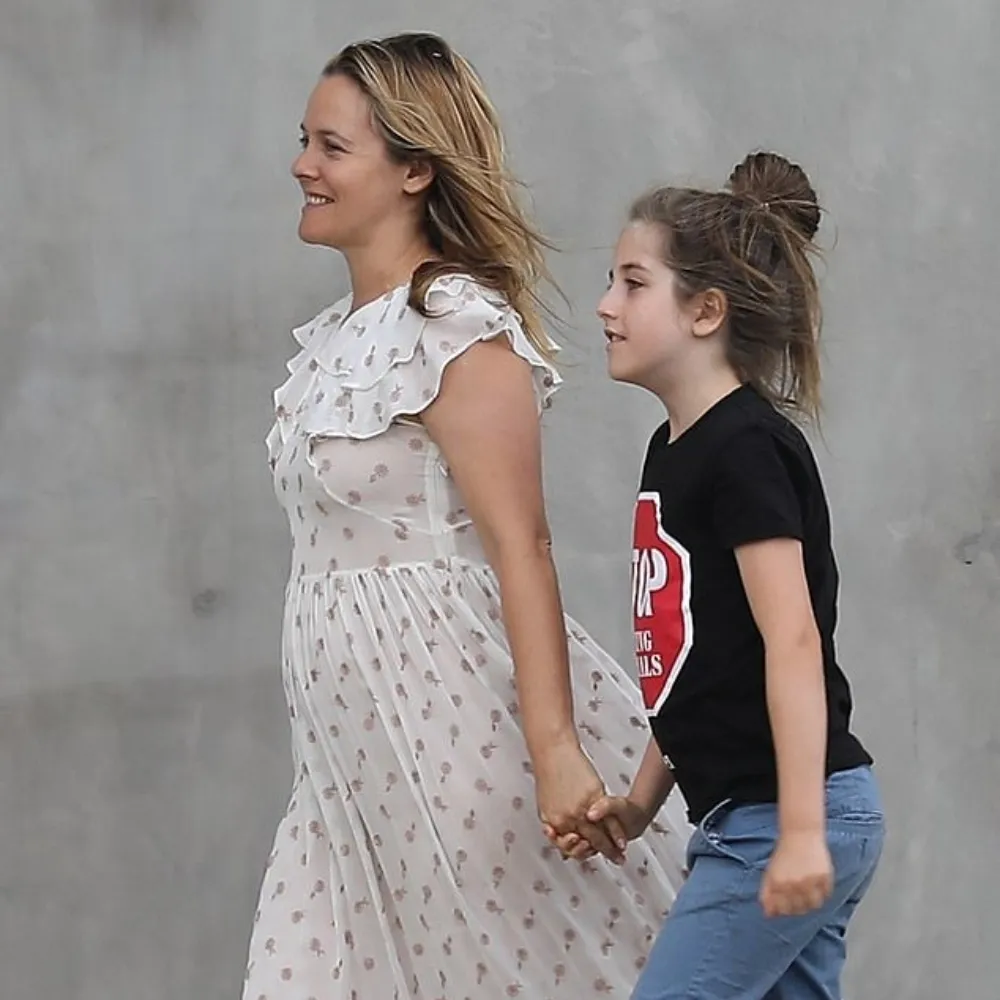 It's a refreshing reminder that attachment parenting doesn't mean stifling independence but promoting healthy attachment while still fostering self-sufficiency.
Alicia's Parenting Book
In 2014, Alicia released a parenting book that details her approach to attachment parenting, fertility, pregnancy, and birth — based on her own personal experience and research. She wrote it to empower and inform other parents and expecting mothers.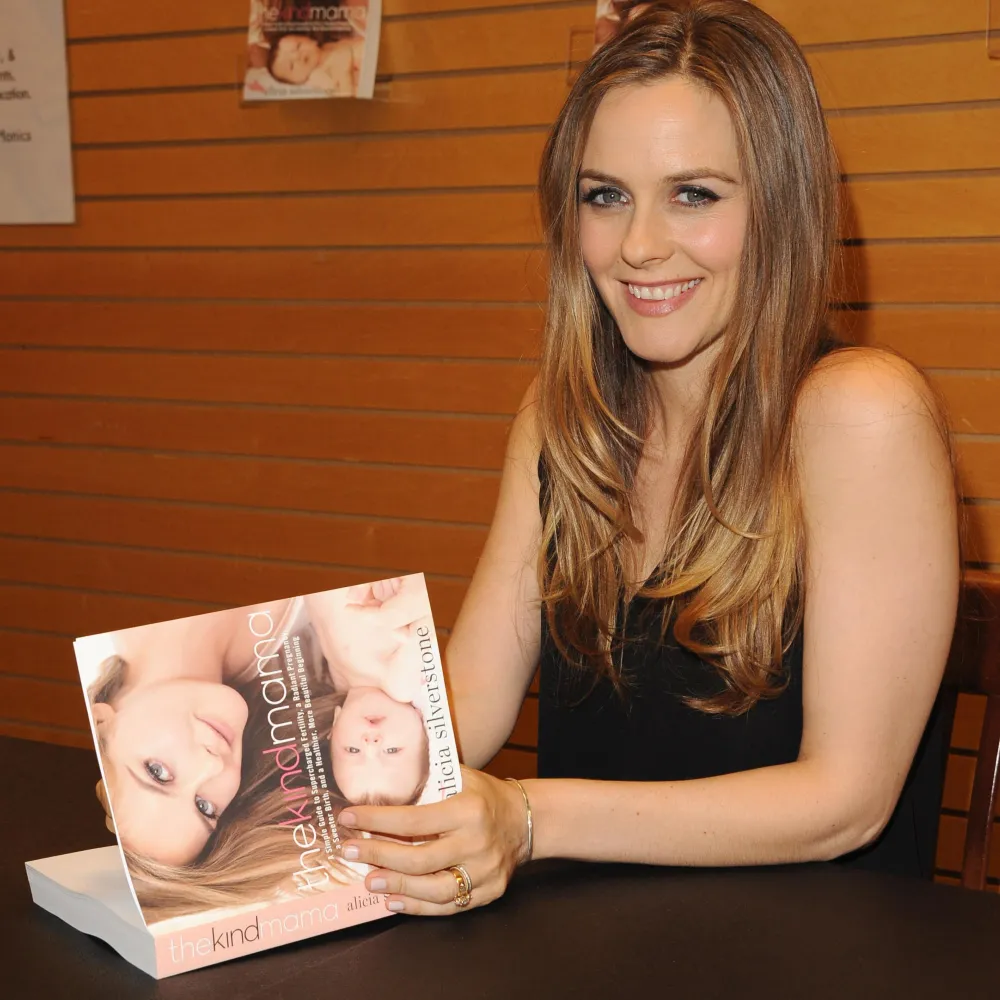 However, it's been met with mixed reviews, with some praising it for its holistic approach, while others have criticized it for promoting ideas that lack scientific support. Nevertheless, it remains an interesting read, and it could provide some insights to those who are looking for an alternative perspective on parenting.
Not Standing Down
The book received backlash from critics who pointed out that some of the advice lacks scientific evidence. Still, the bombshell isn't backing down.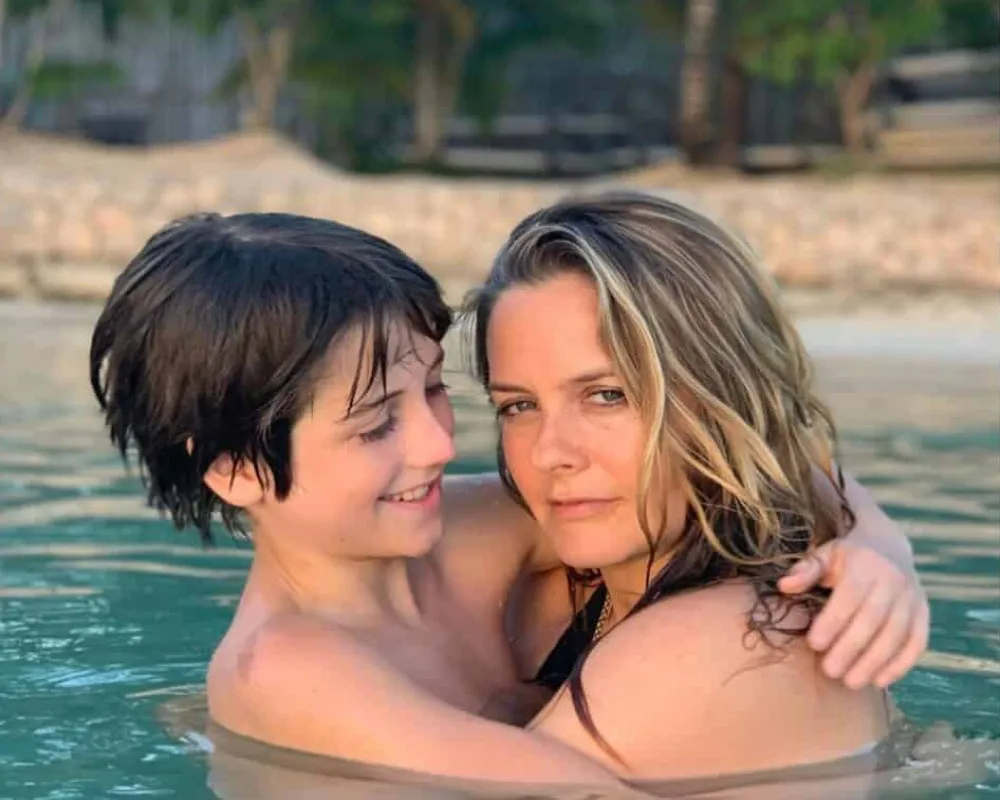 In fact, she stands by her choices as a mother and has stated that her book is a personal journey and her advice should be taken as one perspective among many. It's a reminder that parenting is a personal journey and everyone has their own approach to raise their children.
Gives Her Purpose
Despite the backlash that Alicia was met with after the release of her book, it seems as though her advice is actually making a big difference! Women on the street often approach her to thank her for the parenting advice that changed their lives.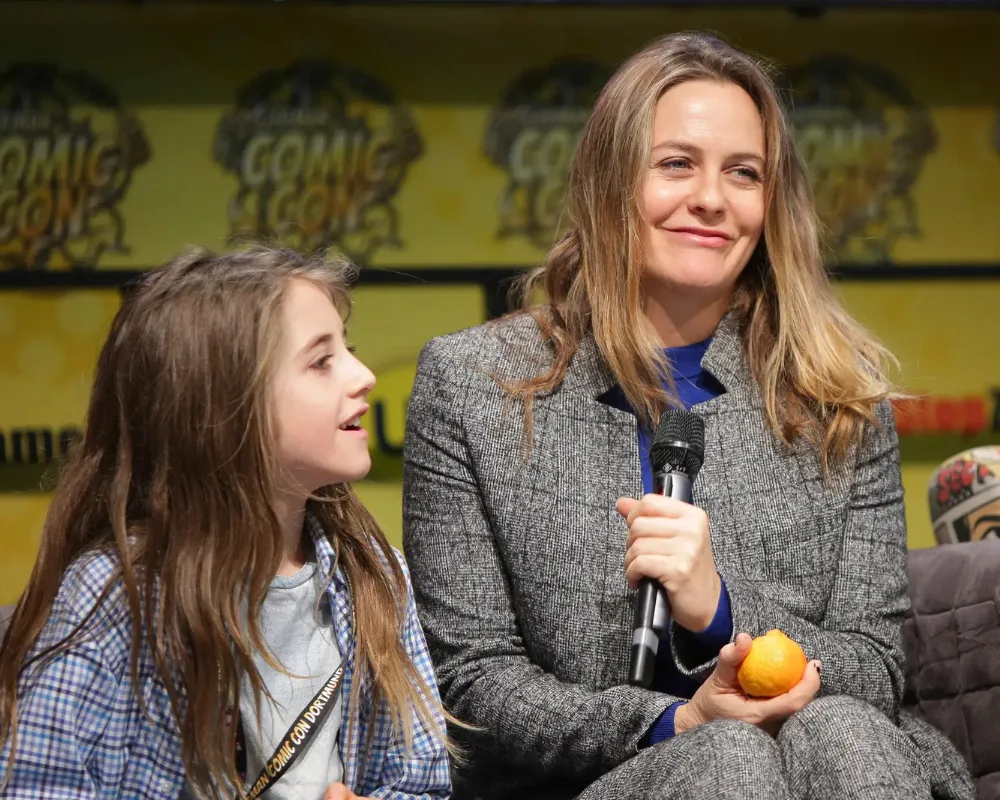 It's clear that her approach to motherhood and activism is resonating with many. From promoting veganism to fighting for women's rights, her work is giving her purpose and making a positive impact on the world.
Kisses on the Lips
Actress Alicia Silverstone has faced criticism for sharing affection with her son, including kissing him on the lips. In an interview, Silverstone defended her actions, saying "I think it's natural. I'm his mom and he's my baby. I want to kiss him and love him and hold him and snuggle him."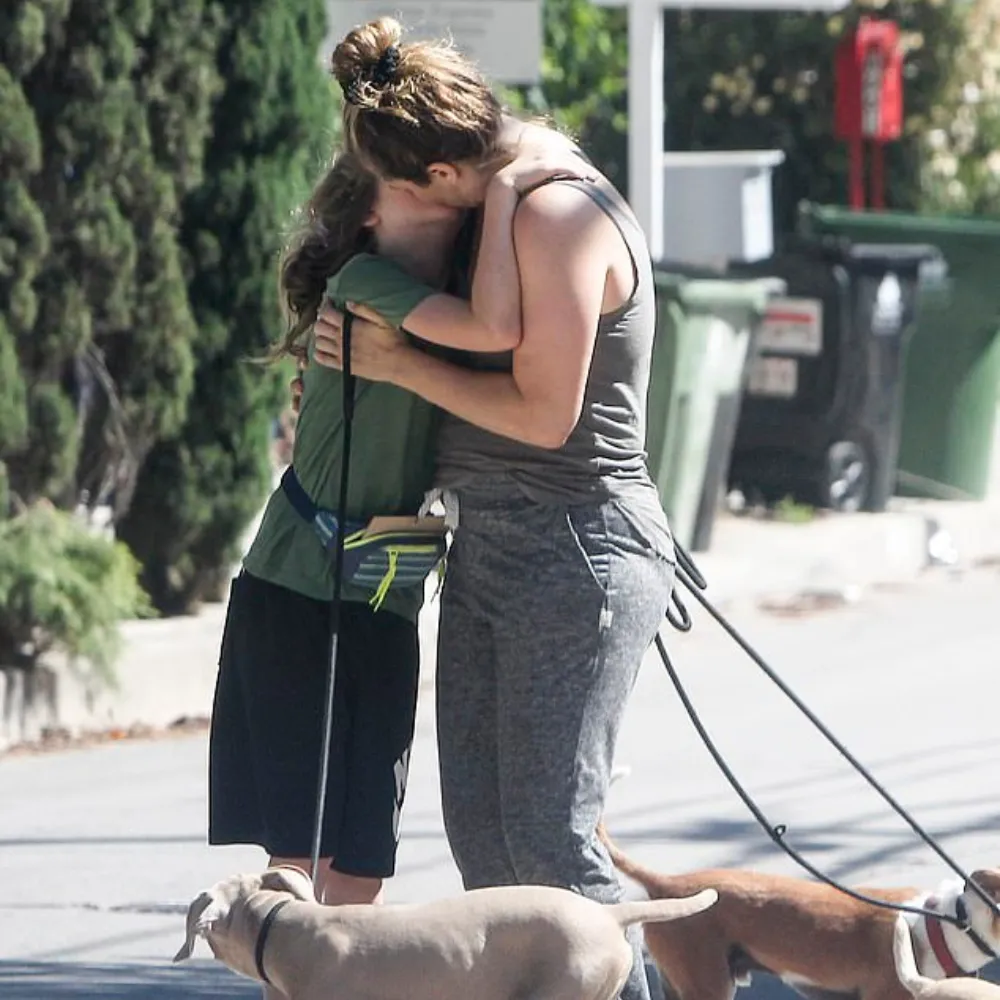 She added that the controversy over her parenting choices is "silly" and that she will continue to show love and affection to her son in the way she sees fit.
Respecting Bear's Privacy
Silverstone has chosen to only show pictures of Bear on social media if he approves first. She has stated that she wants to respect her son's privacy and make sure he is comfortable with the images that are shared publicly.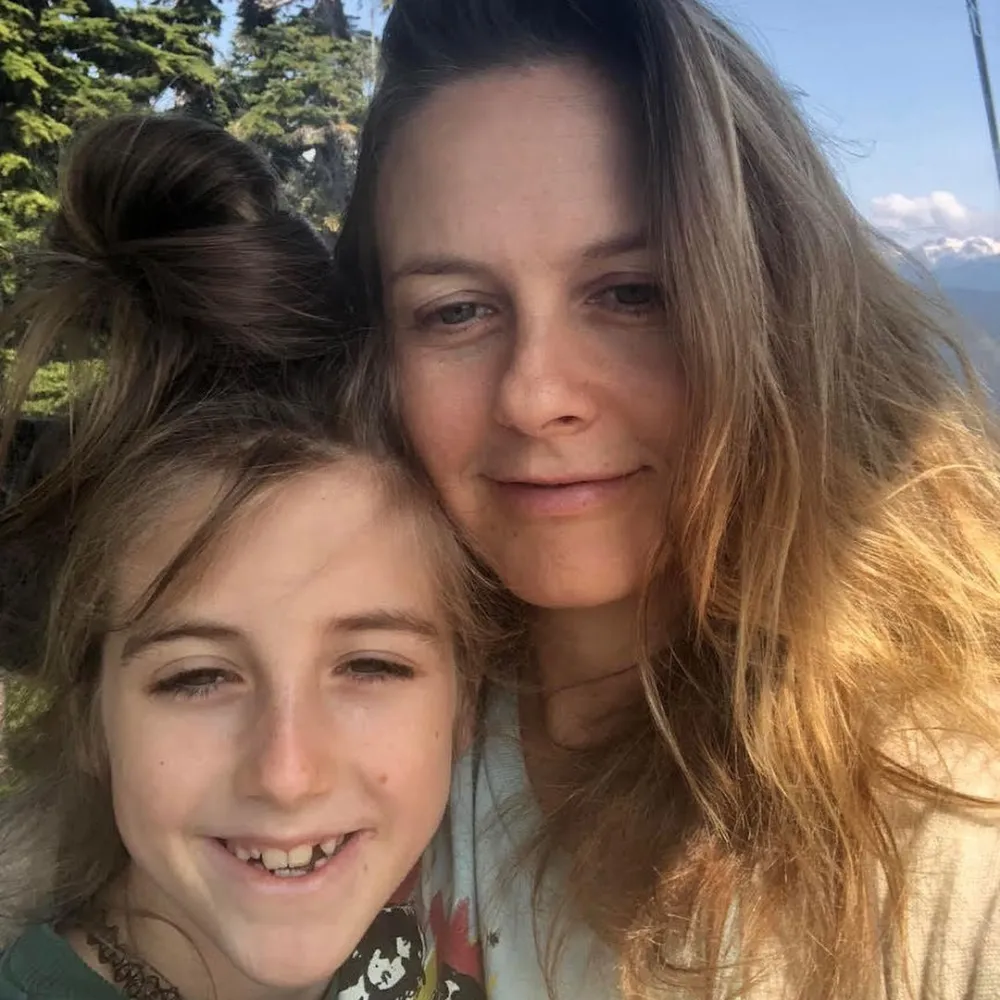 In an interview, Silverstone said "I don't post pictures of Bear without his permission. I want to make sure he's okay with it, and that he knows that he has a say in what goes on social media." She added that she believes in giving her child agency over his own image, and that it's important for children to learn about boundaries and consent at a young age.
Emotional Distance
Naturally, Silverstone disagrees with the popular self-soothing method for infants, saying she believes it can lead to emotional distance between parent and child.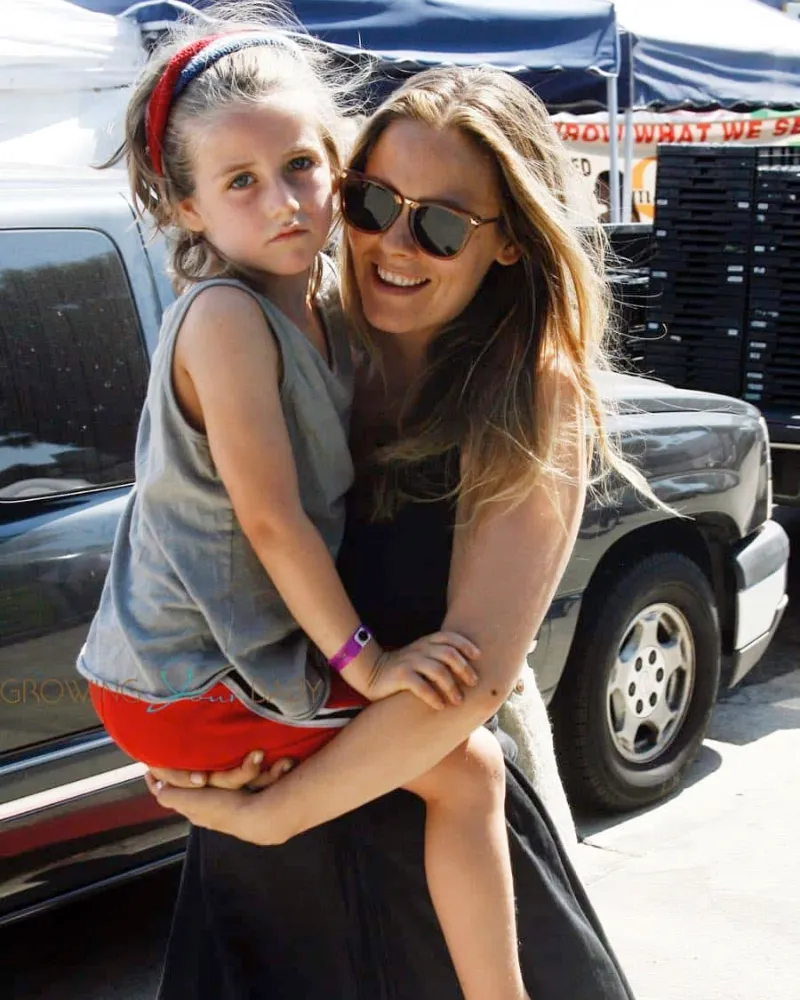 Known for her attachment parenting techniques, Alicia disagrees "with the idea that a baby should be left to cry it out. I believe it can create emotional distance and harm the parent-child bond." She instead suggests to always be responsive to a child's needs, and to trust the natural instincts of the parent-child bond.
Self-Care
Being a mom can be tough, but Alicia Silverstone has found a way to make time for self-care while still being an amazing mom to Bear. She believes in the importance of taking care of herself, in order to be the best mom possible.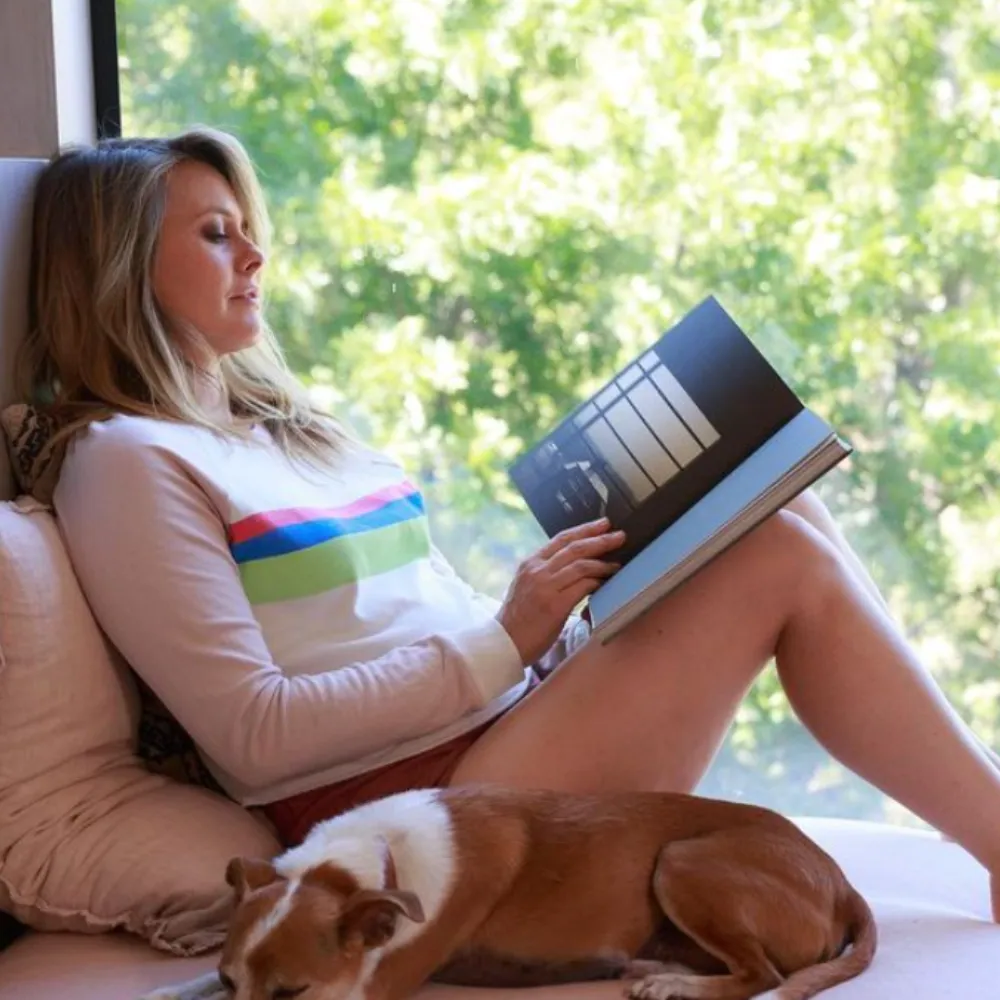 "I make sure to take time for myself, whether it's a yoga class or just a quiet moment to read a book, " she said in an interview. "It's important to have that balance, so I can be present and attentive for my son."
Soak Him In
Silverstone is all about soaking up every moment with her son. In an interview, she said, "I try to be with Bear as much as I can. I want to soak him in and be present in every moment."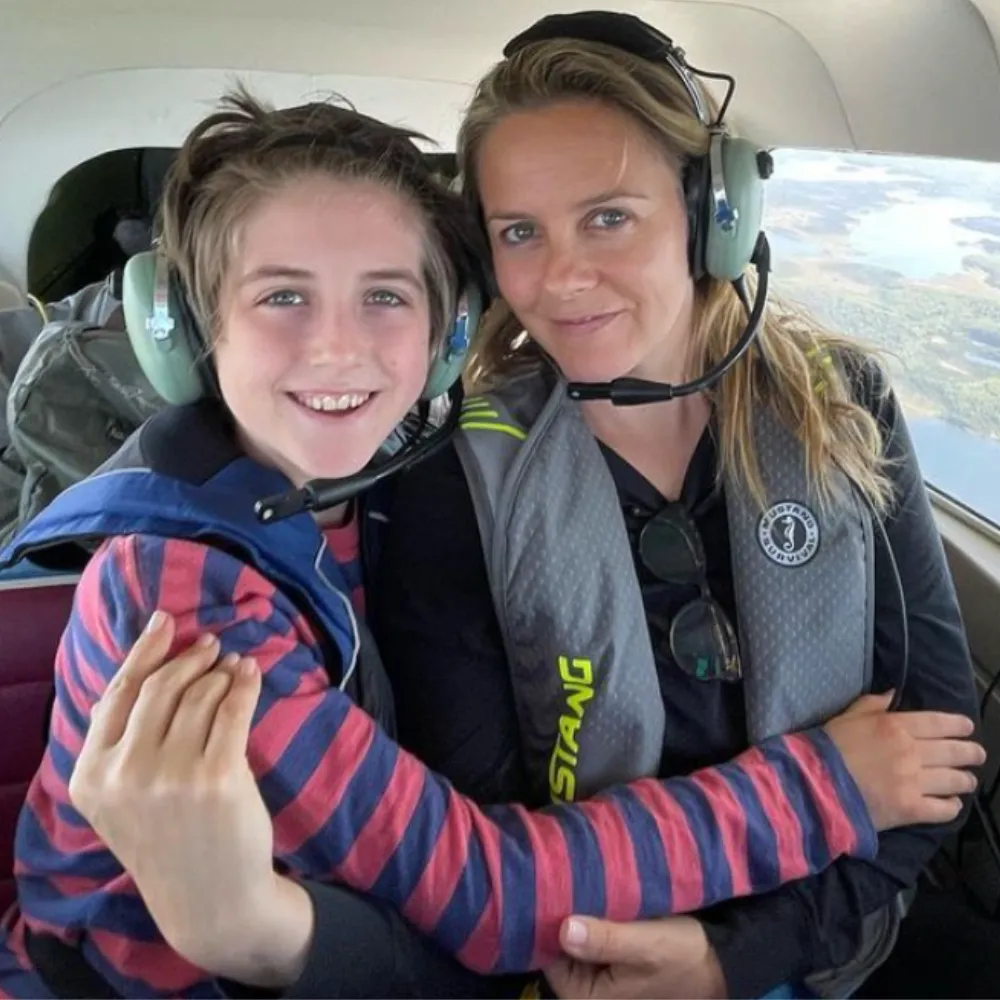 From snuggles to story time, it's clear that this mama is cherishing every single moment with her little one.
Expanding the Family
Silverstone has always been open about wanting to expand her family, but it seems that timing was the main issue. In a recent interview, she revealed that she would love to have more kids but it wasn't the right time when she felt ready.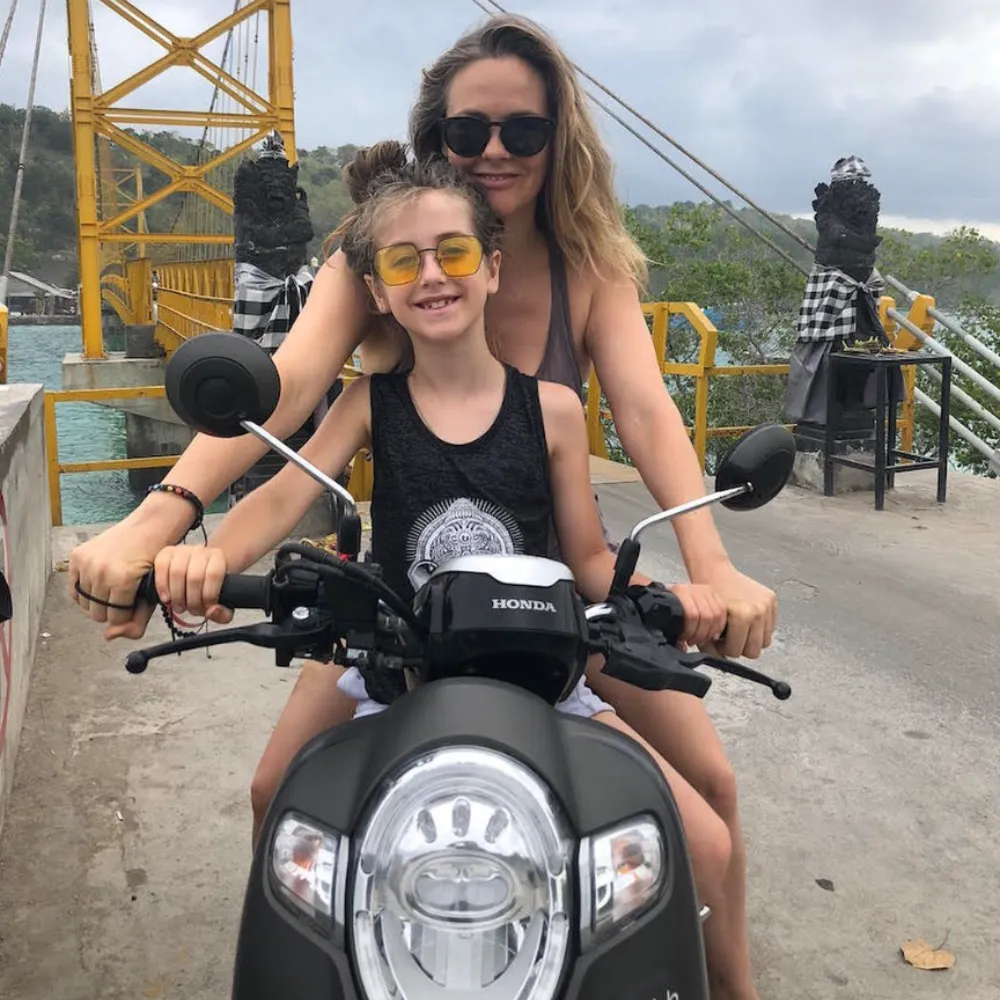 According to the actress, "I've always wanted to have more kids, but it just hasn't worked out yet. I believe everything happens for a reason and the timing has to be right." It looks like the door is still open for Silverstone to add more little ones to her family in the future.
Standing Firm
Silverstone shared that she doesn't care about the critics and that she didn't invent the parenting method she follows.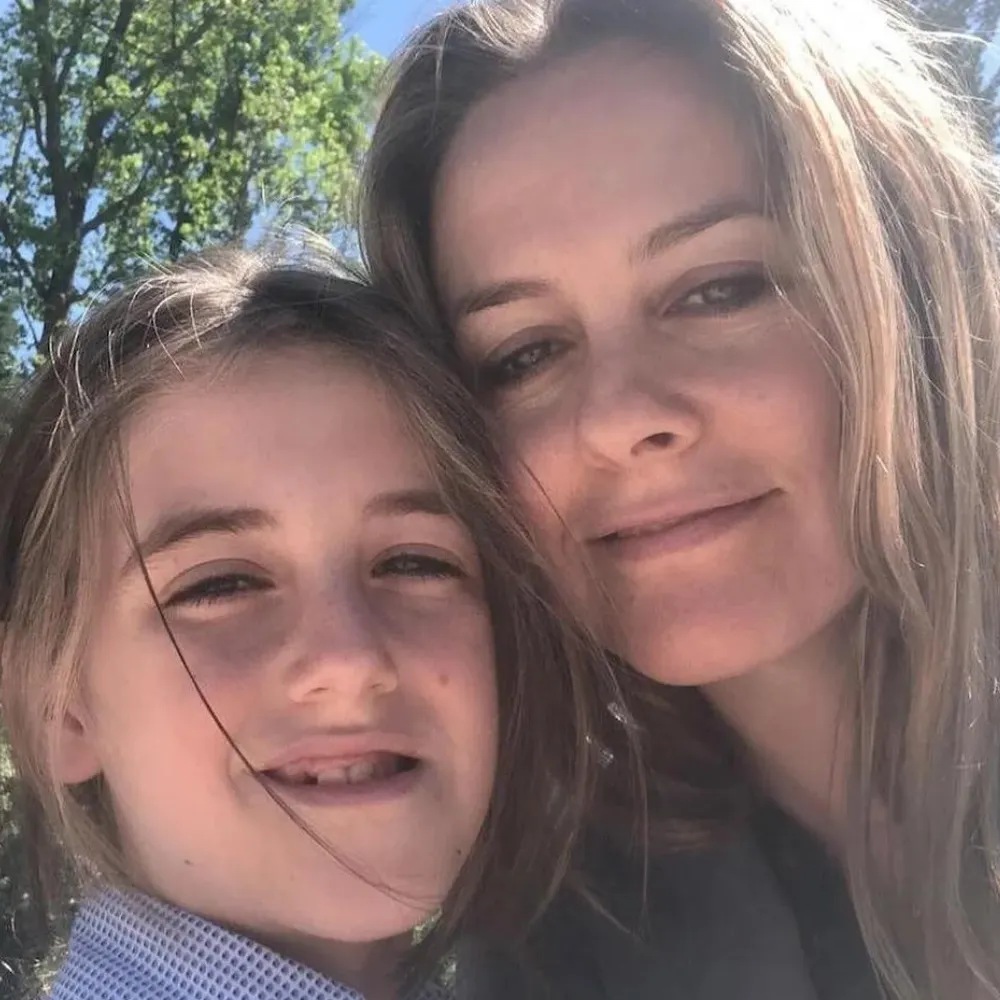 She said, "I don't care about the controversy, I just do what feels right for me and my family. I didn't invent the method, I just follow what works for us." It's clear that Silverstone is standing firm in her parenting choices, and isn't letting anyone else dictate how she raises her child.