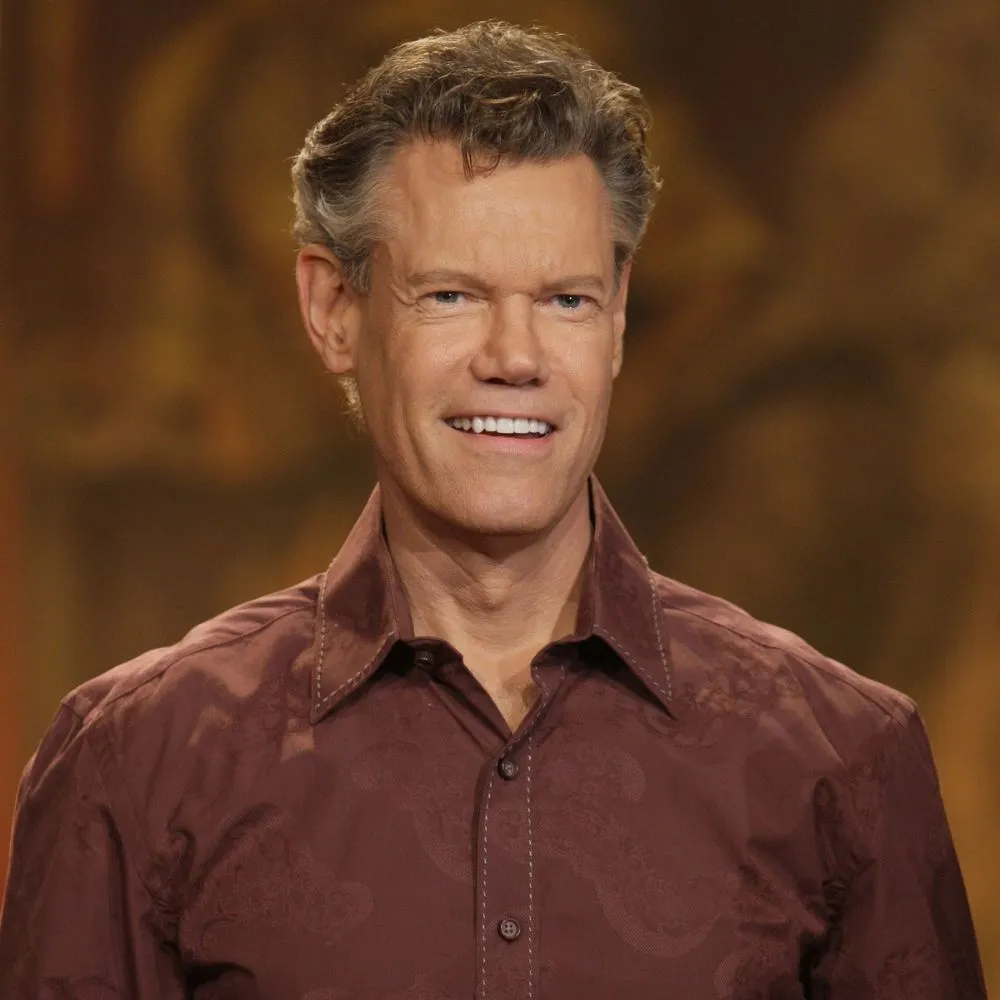 Although Randy Travis is admired by many for his contributions to films and music, he has faced numerous challenges in his life. His difficulties include a history of criminal activity, struggles with failing health and divorce, and a desire for children that went unfulfilled. Despite these challenges, Randy managed to live his life to the fullest. This article will delve into the details of Randy Travis's difficult life and the ways in which he overcame his struggles.
Starting Life
Randy Traywick, who went by the name of Travis, was born on May 4, 1959, in Marshville, North Carolina. He grew up with four siblings in a household where both his parents worked full-time. His father was involved in the construction field, while his mother worked for a textile company. Additionally, they owned a farm where Randy took care of cattle and turkeys. However, despite this upbringing, Harold Traywick had different aspirations for his son.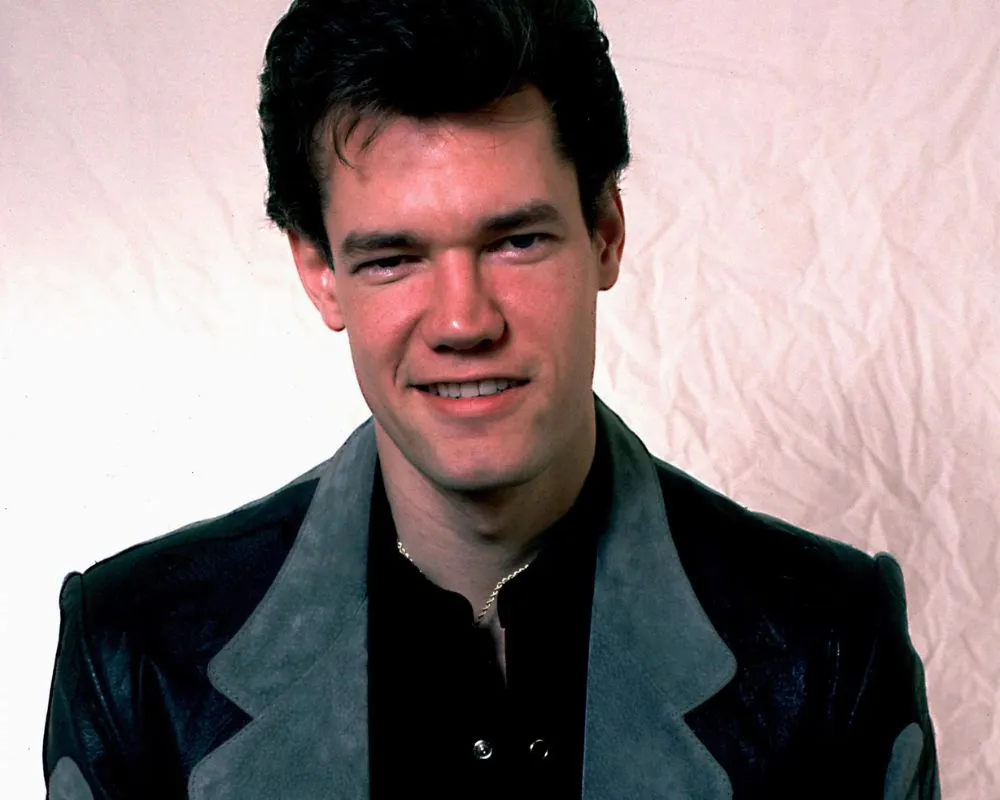 His father liked traditional country music which became Randy's favorite too. During his younger years, he would listen to vintage recordings of country music despite being surrounded by rock and roll enthusiasts among his schoolmates and friends. He frequently heard rock and roll music especially when traveling with his friends in the car, but it didn't catch his interest as much as country music did.
His Dad Inspired His Country Singing
Harold Traywick, who was Randy Travis' father, wrote country songs and sold them to radio stations in Monroe, which is located near Marshville, North Carolina. He also financed the music lessons of his three sons and set up a music room in their house.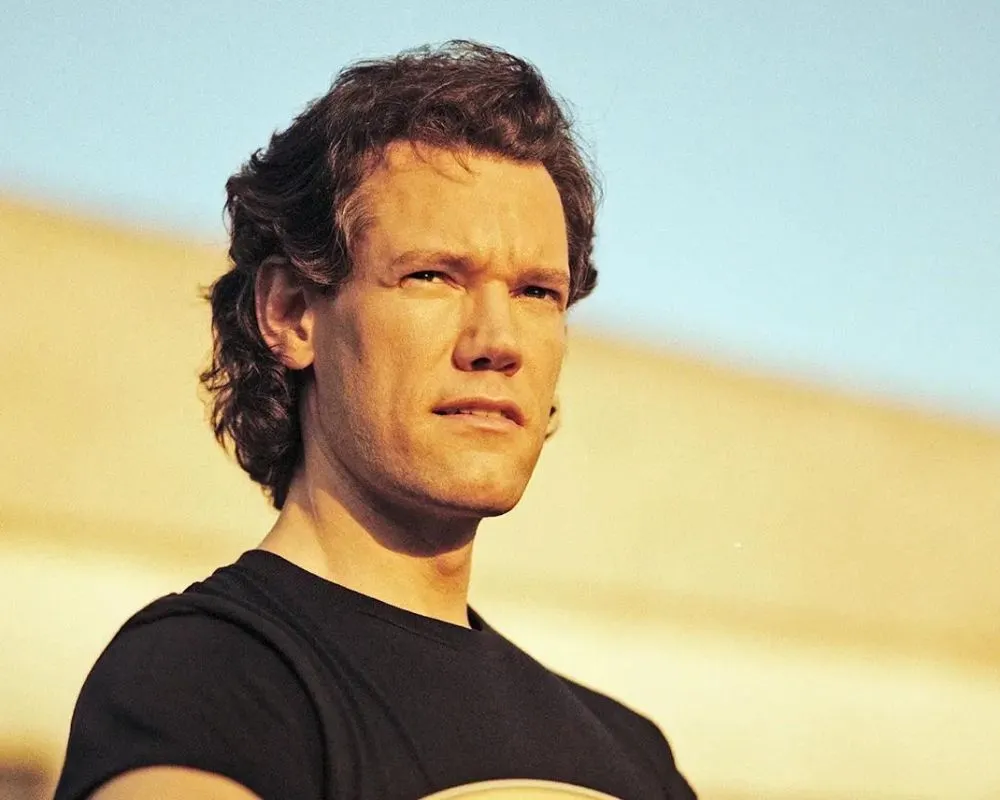 Randy and his brother started participating in contests and performing regularly from the age of nine. According to Randy Travis, Harold gathered newspaper clippings about the boys and created scrapbooks as mementos for their future.
The Darker Side
According to a negative perspective, Harold compelled the boys to play even if they were unwilling. Harold had a bad image because of his alcohol consumption and short temper. He frequently yelled at the children and those in charge of the competitions.

As the boys matured, their conduct transformed, and they turned into mischievous individuals full of energy. Due to their upbringing, many were unsurprised. Travis had an interest in music from the late 1960s and early 1970s, and he was gifted a Gibson guitar by his father when he was 10 years old during Christmas. Similarly, his brother Ricky received a set of drums as a present.
Falling in Love With Country Music
After gaining their parents' approval, the Traywick brothers started showcasing their talents at nearby events. While Randy was still attending grade school at that time, it was evident that he was pushed into it by his parents, particularly his father. On the other hand, Travis had no interest in school and consequently dropped out before completing the ninth grade.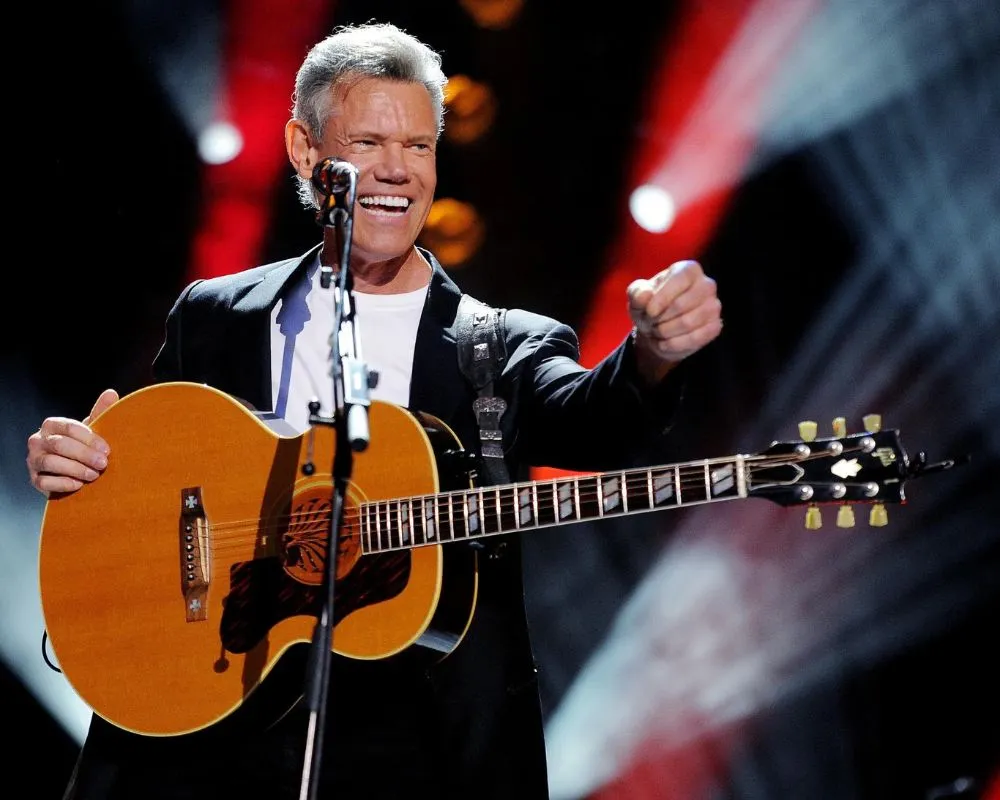 The artist proceeded with the performance on their own. Travis was heavily drinking and indulging in illegal substances. When he was going through a rough time in his adolescent years, Travis was very truthful about his addiction to alcohol and drugs, admitting that he started drinking when he was 12 years old and began using substances at the age of 14.
His Name Saved Him Many Times
Randy believed that the use of drugs and alcohol was causing him to transform into a completely different individual. He would occasionally lose mental control and experience feelings of insanity. Travis' health was disrupted due to his behavior, and he was at risk of imprisonment before reaching the age of 18. Travis had been incarcerated numerous times, making it difficult to keep track.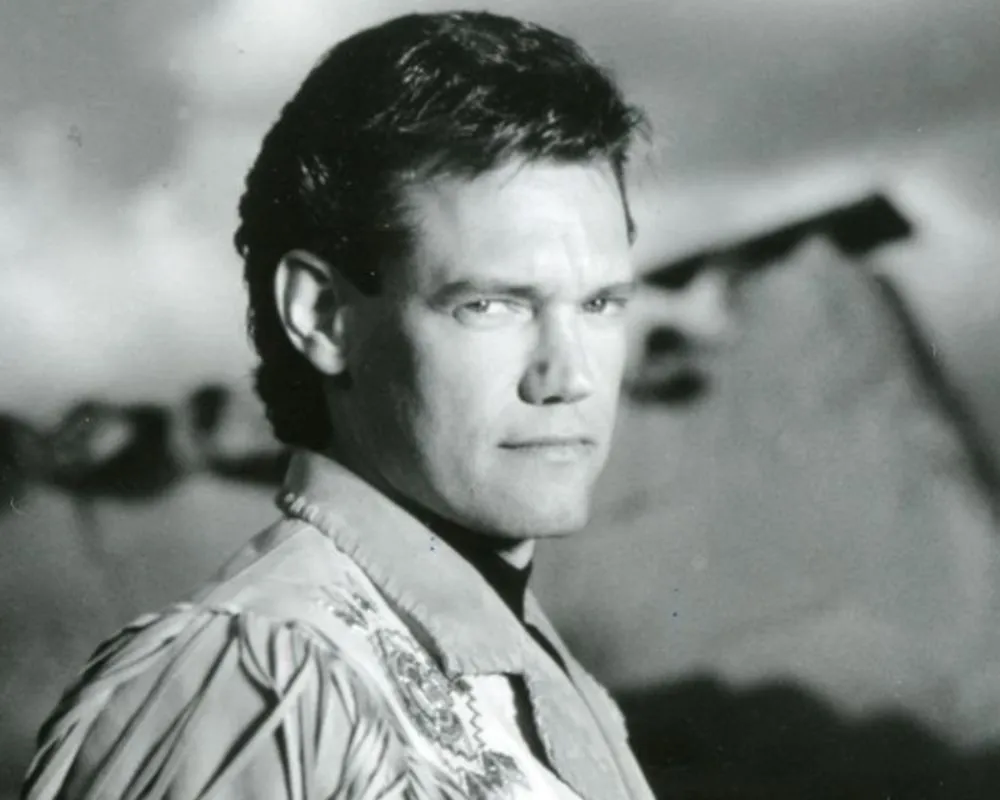 On one occasion, he was apprehended after a fast pursuit, and the authorities additionally accused him of breaking and entering. During a phase of stability, he emerged victorious in an amateur talent contest held at a North Carolina nightclub called Country City U.S.A. His genuineness and bashfulness impressed Lib Hatcher, the owner of the club.
Given a Second Chance
Hatcher granted him a new opportunity to start over and reshape his life. Her aspiration was to assist him in achieving success and becoming a rising star. Randy was certain that it was Hatcher who guided him to the right path.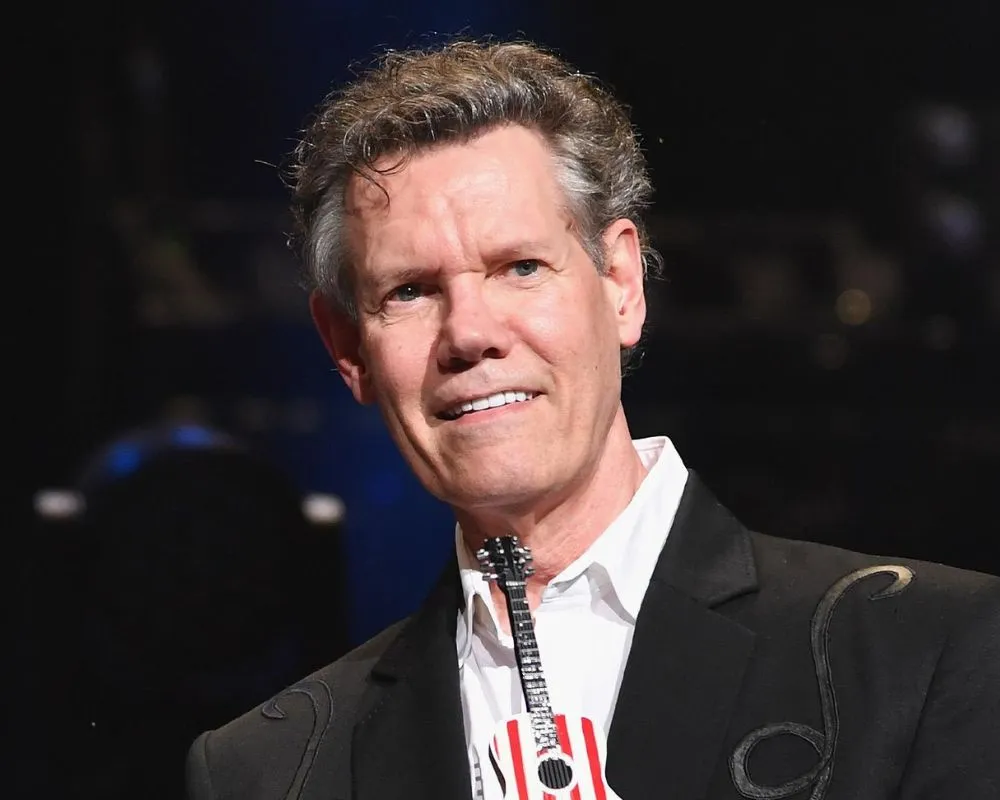 Having a person like her providing guidance and attentively listening made him feel great. This was a new experience for him, and Hatcher's voice harmonized perfectly with him.
The Move
After selling their club in Charlotte, Hatcher and Travis relocated to Nashville in 1980. Hatcher rented a bungalow near Music Row on 16th Avenue, while Travis searched for work in the area. Hatcher was later offered a job at the Nashville Palace, a restaurant with live music located within walking distance of Opryland.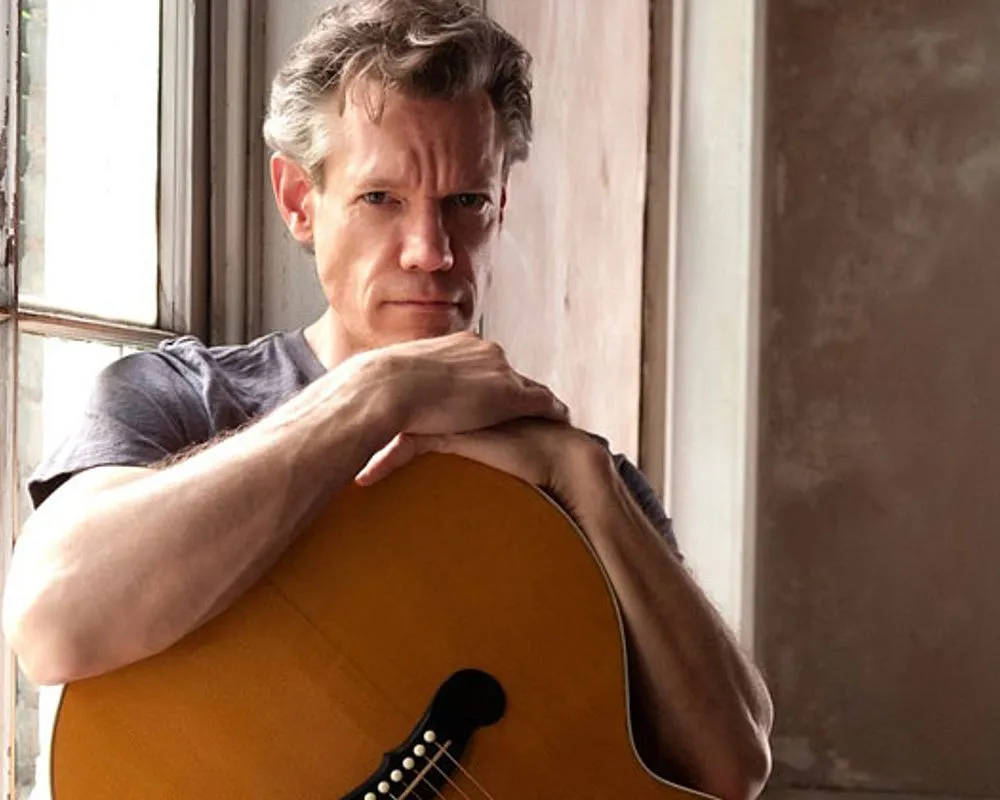 After becoming a member of the Palace, Travis served as both a chef and a singer. Travis's responsibilities included preparing meals, washing dishes, and providing musical entertainment. Travis's work hours were often extensive, beginning in the early morning and concluding at two AM.
His Style Was Catching Up
Travis adapted his style as the era shifted. In the 80s, pure country singers like George Strait and Ricky Skaggs gained prominence over pop or rap. However, Nashville executives emphasized the success of crossover artists like Charlie Daniels.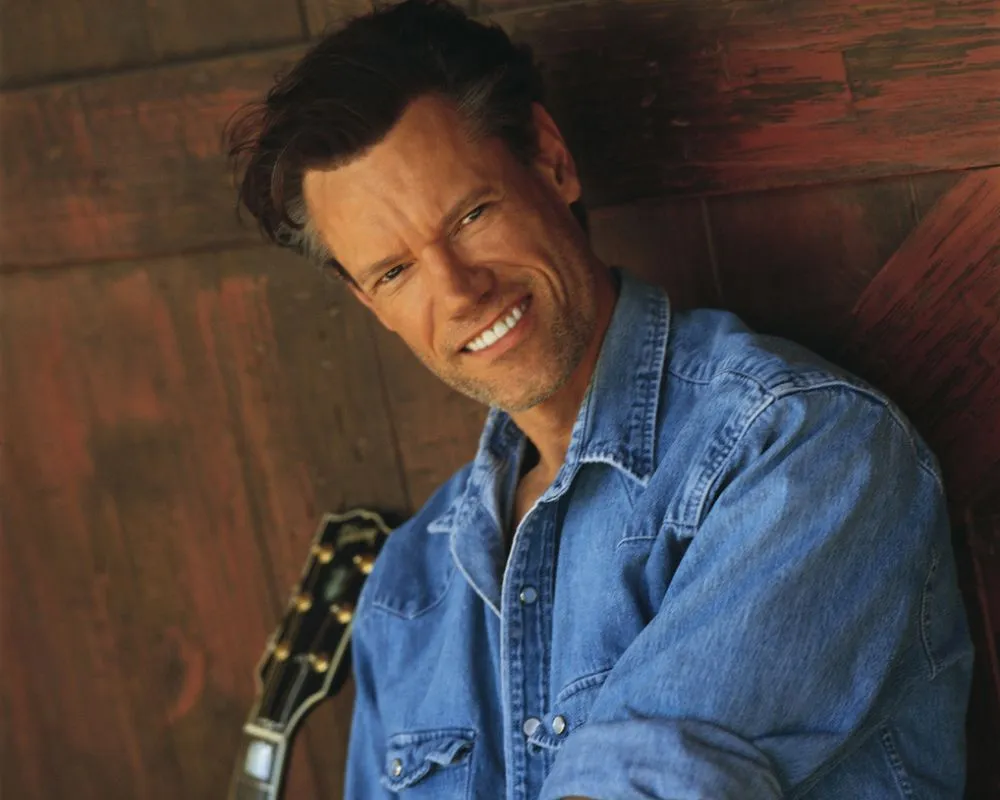 In 1985, Martha Sharp, the vice president of Warner Bros., went to the Palace to watch Randy perform, and she was impressed by his singing. Consequently, she signed him up. According to an article in the LA Times, Martha Sharp expressed her admiration for his voice. However, some people believed that his music had too strong of a country influence.
The Name Change
Sharp altered the stage name of Randy Traywick to Randy Travis and then suggested that he concentrate on his talents such as his commanding, cutting voice and the way he incorporated sarcasm to balance the sentimentality in his songs which led to the release of his debut album, Storms of Life by Warner Bros. in June 1986.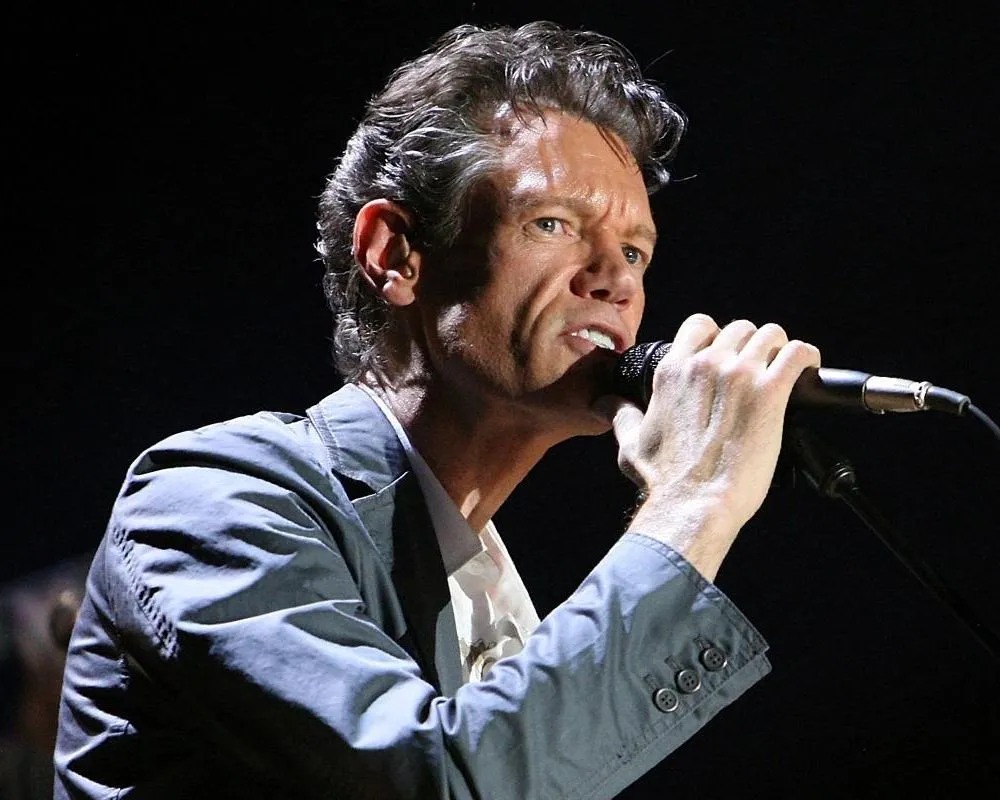 Initially, predictions were made that the album would sell 20,000 copies. However, by the end of the year, more than a million copies were sold. Additionally, four singles, namely 1982, Reasons I Cheat, On the Other Hand, and Diggin' Up Bones, were released. As a result, Travis gained recognition and went from obscurity to win the esteemed Horizon Award, similar to the Newcomer of the Year award, amidst numerous challenges.
Every Big Label Turned Him Down
Randy faced rejection from all the major record labels in Music City as early as the 1980s. His early demo tapes were criticized by the record executives for being too country. As a solution, Hatcher offered Randy a job as a singer at The Nashville Palace, where he previously became a nightclub manager.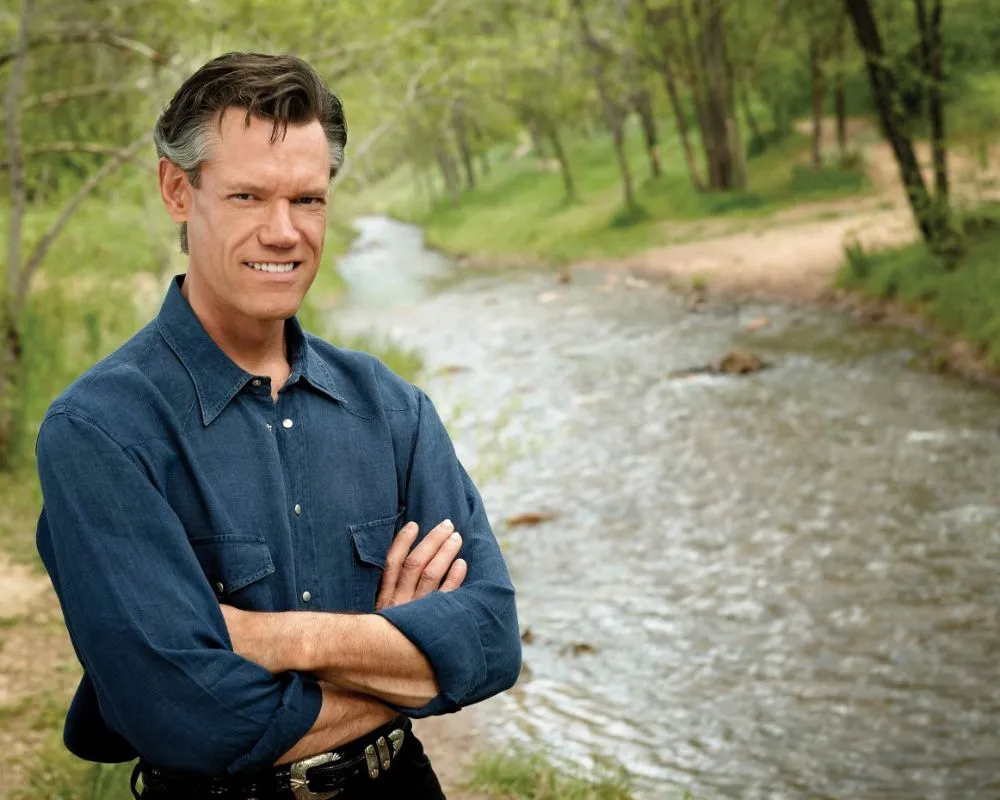 Hatcher aimed to secure a contract with Warner Brothers Records by utilizing Randy's independent recording from 1982. Although Randy was successful in getting signed with Warner Bros., his contract stipulated that his association with Hatcher be kept confidential.
His Number One Hit Soared
Travis, during his tenure at the Nashville Palace, issued a solo album named Live at the Nashville Palace which played a significant role in his sealing a record contract. In 1985, Randy got signed by Martha Sharp, an A&R executive at Warner Bros. As per her views shared in the Washington Post, she developed a penchant for crossover country, contemporary country, and sometimes even trash that was in trend during that period.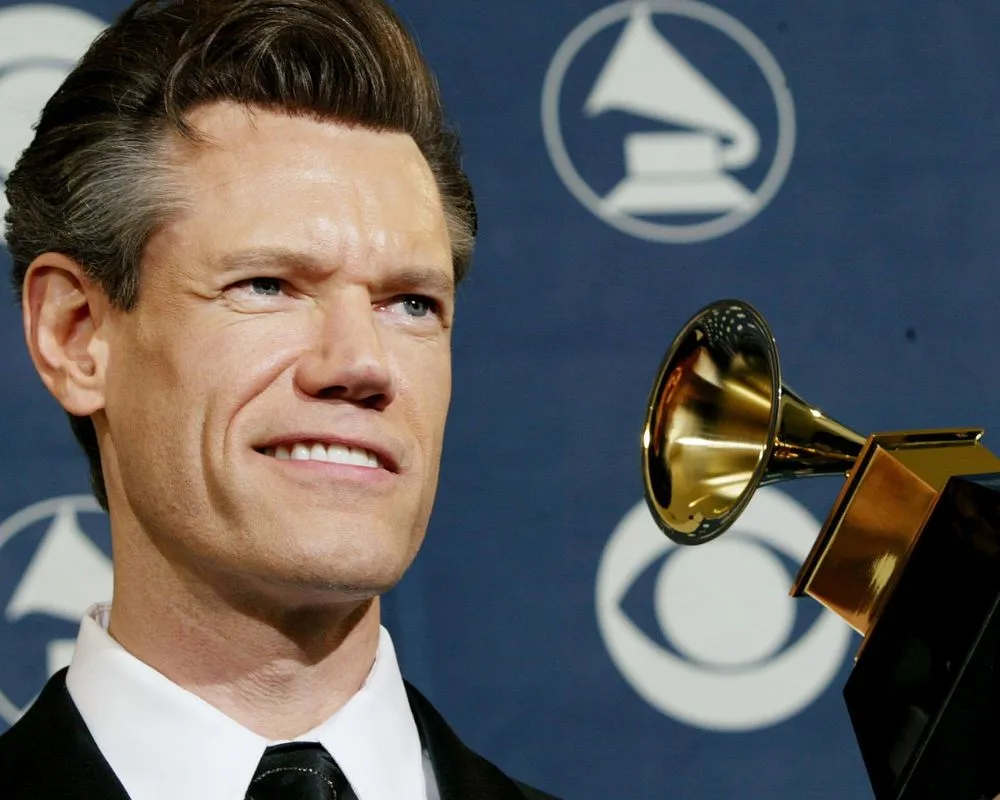 Randy was offered a record deal, but he was required to change his name to Randy Travis. Given the amount of time and energy he had invested in securing a deal, the name change was likely of little consequence to him.
Singles Are on the Charts
In his first released song, he performed "On the Other Hand," which tells the story of a rejected love affair involving a married man. The song achieved great success in August 1985, topping the Billboard charts for 12 weeks and reaching a peak position of 67. However, Randy felt somewhat disappointed by the underwhelming outcomes.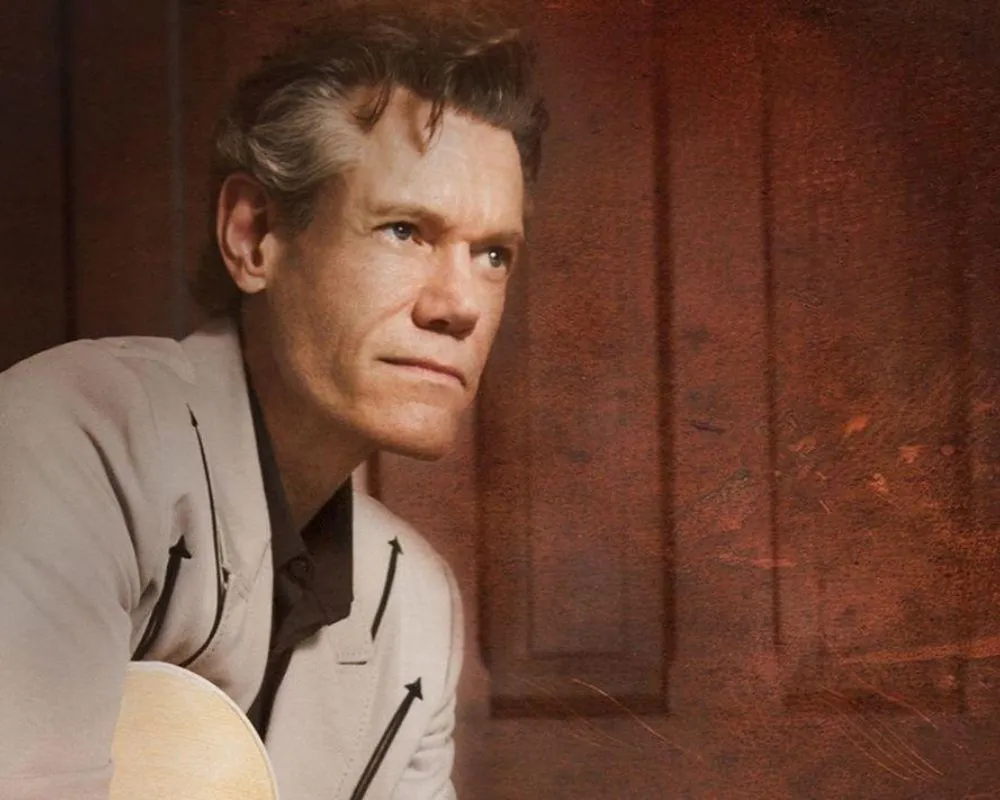 However, when the follow-up single came out the following year, it reached No. 6. After its success, Warner Bros. reissued "On the Other Hand" for radio and it became Travis' first No. 1.
Singing at the Grand Ole Opry
Since Randy Travis was pursuing a successful career in country music, he aspired to perform at the famous weekly country music show, the Grand Ole Opry. His dream came true in March 1986 when he received an invitation to grace the stage. As his career gained momentum, Randy and Lib had to move out of the Nashville Palace in the same month.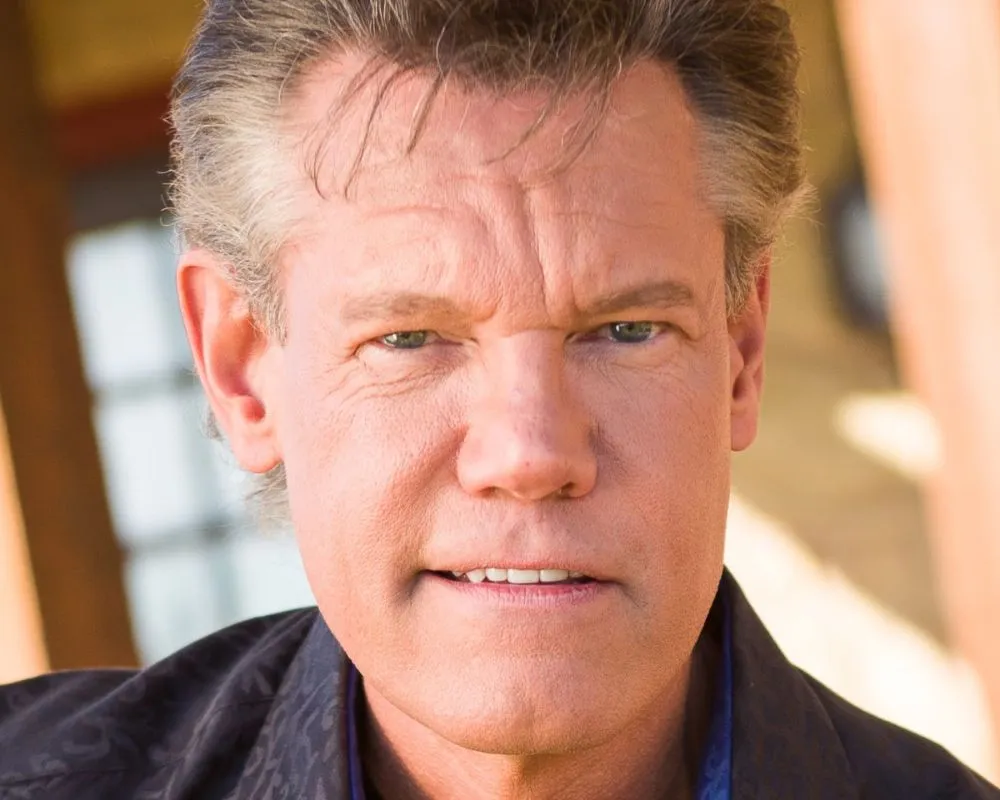 According to a report by the New York Times, Randy was the Opry's youngest ever member. During the introduction by Jimmy Dickens, Randy performed a popular Hank Williams song titled "I'm So Lonesome I Could Cry."
1986 Was the Year
The musician had a significant year, marked by a comeback performance at Opry in December. Travis achieved extensive album sales of two million copies and shared the stage with renowned artists like George Jones and Conway Twitty.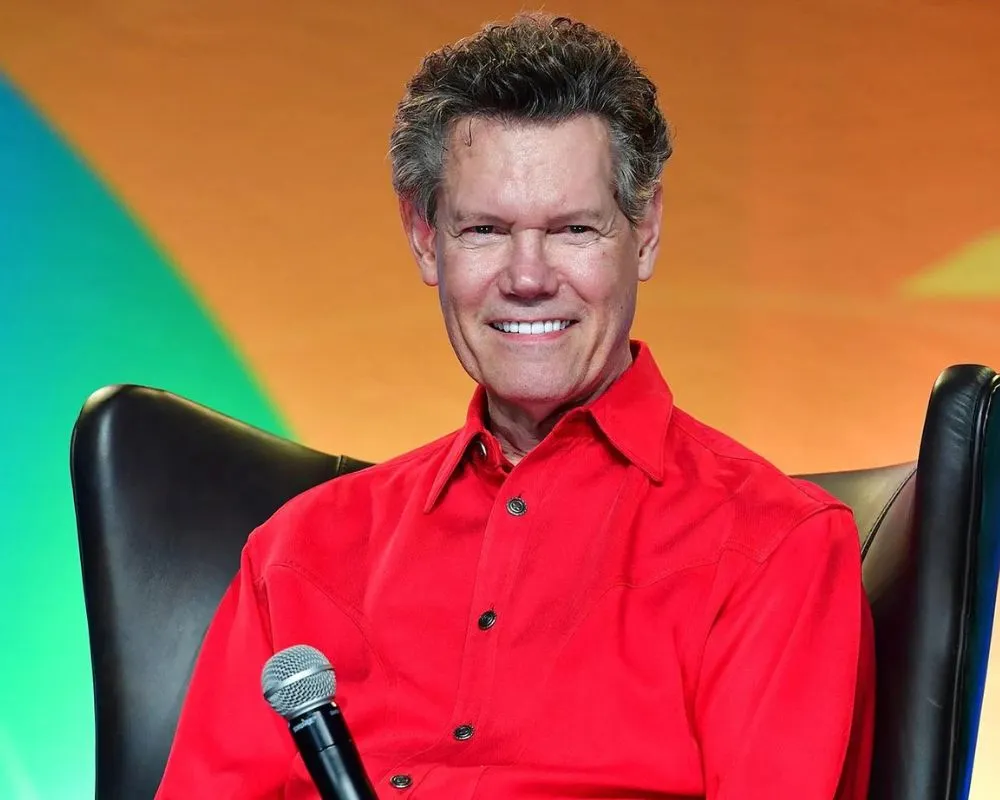 He was experiencing success in his music and his relationships were flourishing. He was staying focused and not getting involved in any problems. His music was expected to continue thriving in the near future.
Going Platinum
Randy Travis was the first country singer to have his debut CD go platinum and to become a multi-platinum artist. In the wake of this highly acclaimed album, Storms of Life, he recorded Always & Forever, containing the song that made him famous, "Forever and Ever."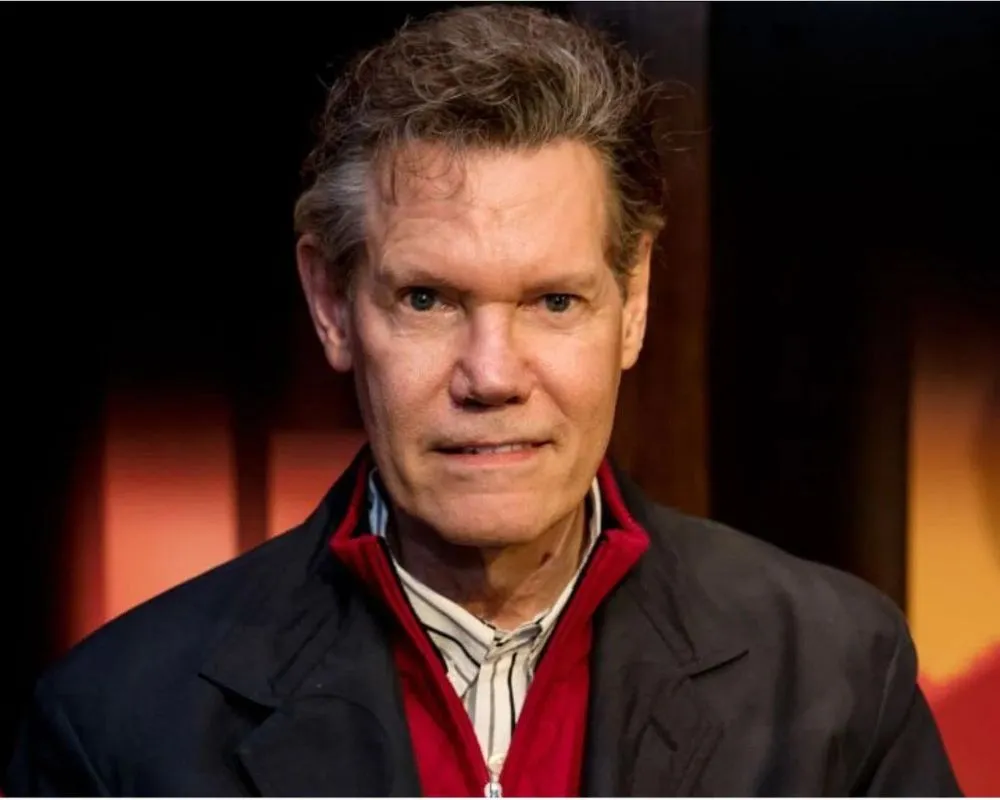 He sold four million copies of this album, and Travis was awarded his first Grammy as the Best Male Country Singer. Randy couldn't be more grateful to those around him for helping to make it happen. He couldn't have done it alone!
Releasing His Third Album
1988 marked the release of a third album, Old 8X10, for which he was awarded his second Grammy. In the following years, he produced several successful albums. Randy had so many chart-toppers that Warner Bros could release two volumes of a Greatest Hits compilation.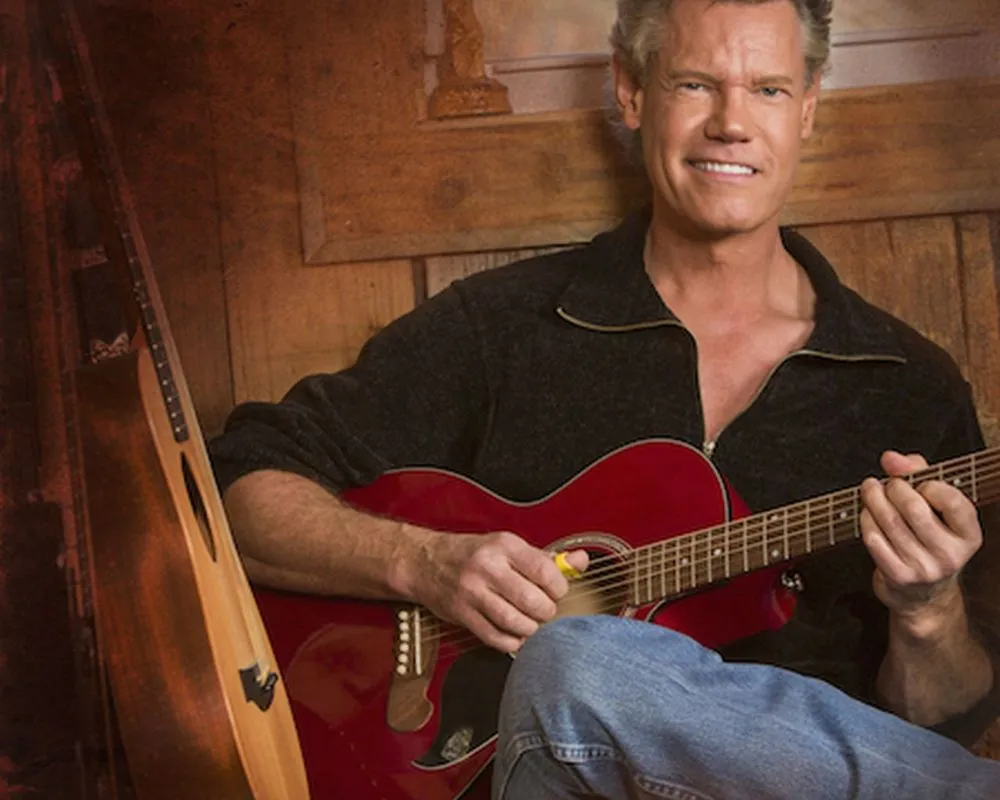 The year before, Lib Hatcher and Randy Hatcher ended rumors of dating and tied the knot after almost 15 years together.
Hollywood Westerns
Travis made his Hollywood debut in 1988 with a small role in Young Guns. Following the release of back-to-back albums and years of touring, he took a year off in 1993 to make films exclusively. Five of his movies were Westerns.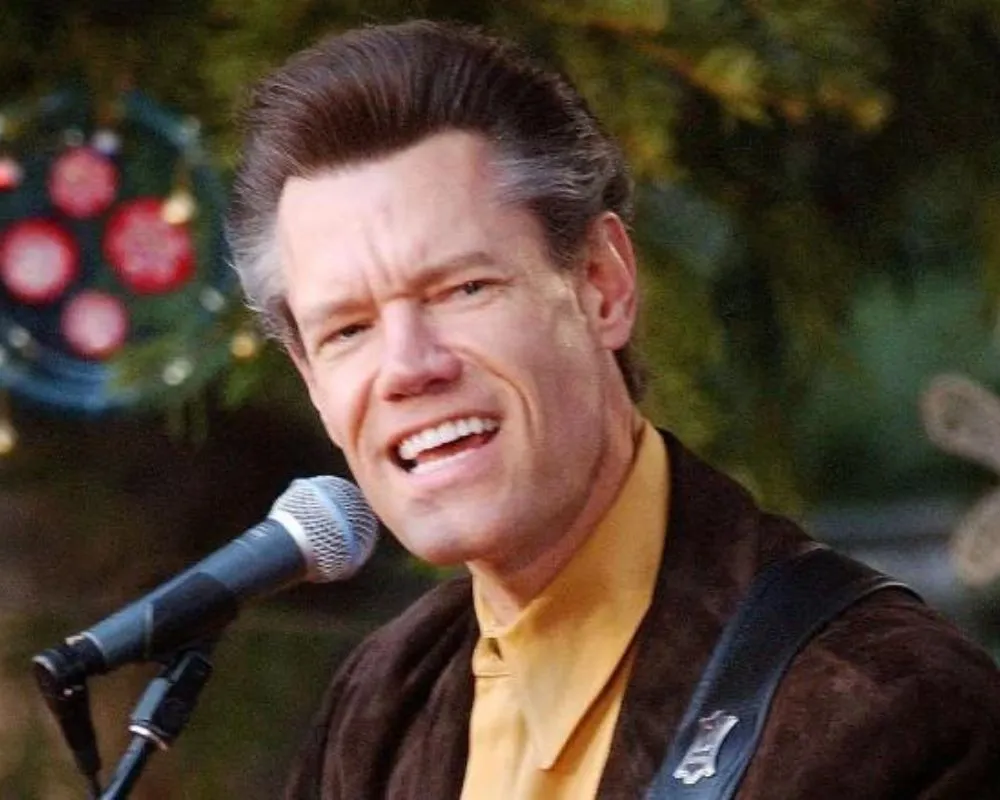 As reported by The Country Daily, he worked on Dead Man's Revenge, The Legend of O.B. Taggart, and At Risk, which was considered one of his non-Western films.
Returning to His Music Career
His return to music was marked by the 1994 release of "This Is Me." This album produced four Billboard chart-topping singles. Despite this, Randy Travis continued to act. Randy appeared in The Rainmaker in 1997 and on several TV shows. Among them were Matlock, Sabrina the Teenage Witch, and Frasier.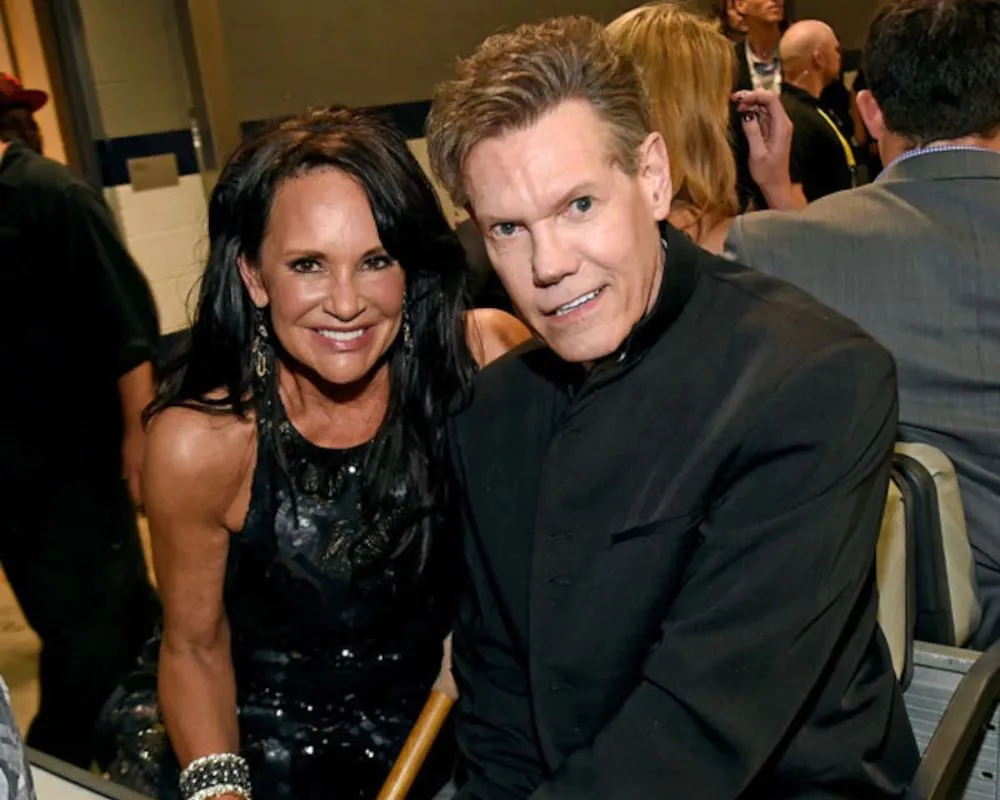 Although Randy has enjoyed his work in film and TV, in his words to The Country Daily, music is his passion and always will be.
A Changed Man
As a result of his pivot to gospel music, Randy Travis released the album Inspirational Journey in 2000. Some questioned his sincerity. The Houston Chronicle reported that some say he's just trying to keep his career alive by turning to gospel music.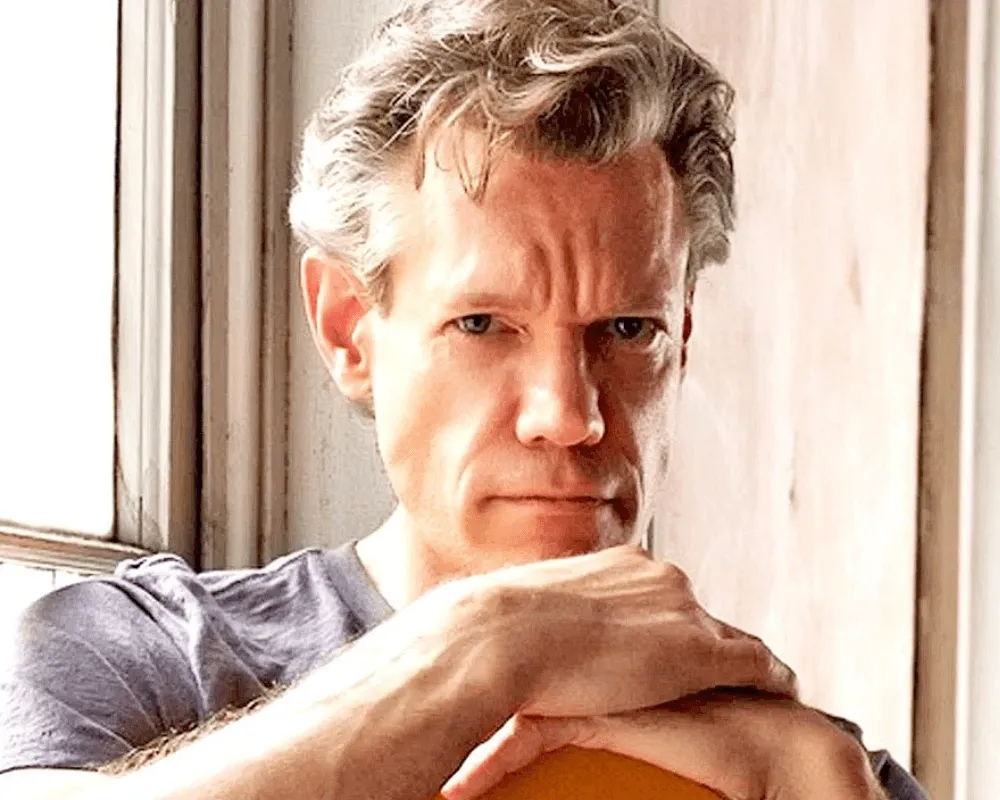 The follow-up to his debut mainstream country album, Man Ain't Made of Stone, produced no hit singles, apart from the title track, which peaked at No. 16. There's no true way to tell if he was legit or not about the gospel part, it comes down to personal opinion.
The Spiritual Journey
CBN interviewed Randy about his spiritual journey. In his early 20s, he was getting ready for sleep by reading a spiritual book before going to bed each night. As a result, he says, he felt at peace.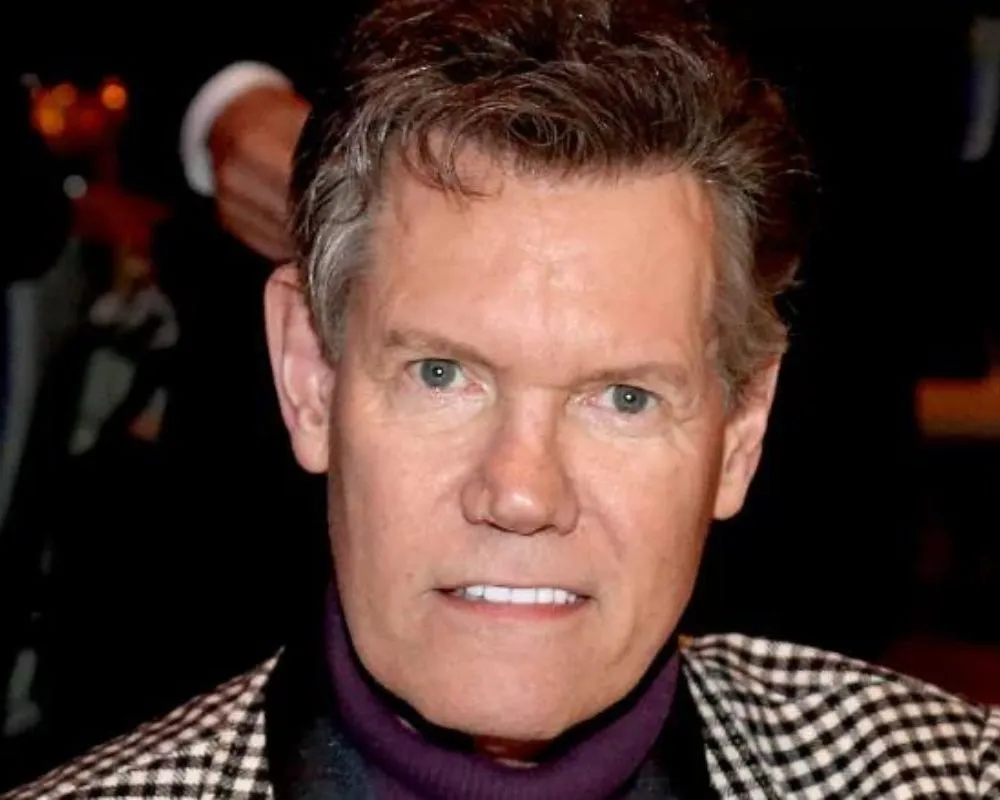 A decade later, he and his wife went through a spiritual ceremony. Randy has produced a total of five Christian albums. A Grammy was awarded to Rise and Shine, and "Three Wooden Crosses" took home the Song of the Year award at the Country Music Awards.
An Ugly Divorce
Randy Travis' initial spouse, Lib Hatcher-Travis, initiated divorce proceedings in 2010, marking the end of their 19-year union. They had been associates for at least a decade after being introduced in 1977, although there is no clarity on when they started their romantic involvement.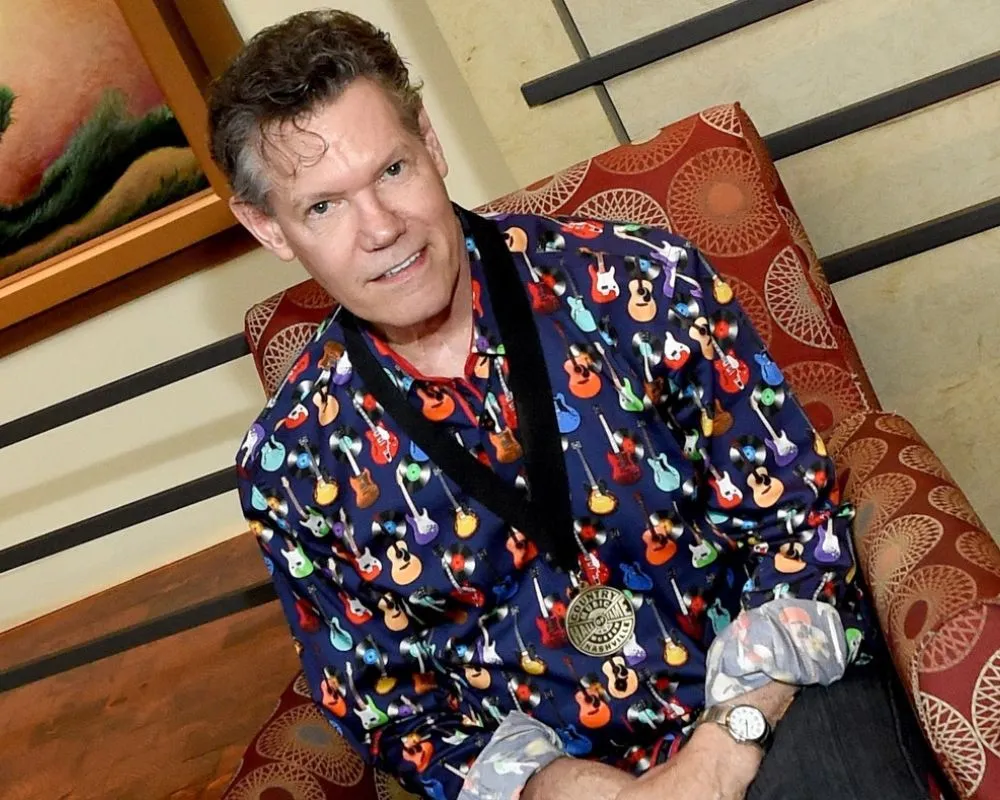 Despite their close relationship, the couple kept it private until 1991, when they married privately. Lib continued to manage Randy following their divorce, a relationship that also deteriorated.
It Got Nasty
After their divorce, they immediately got engaged in business disputes. Randy accused his former partner of breaching their agreement by revealing information about him with the intention of ruining his career.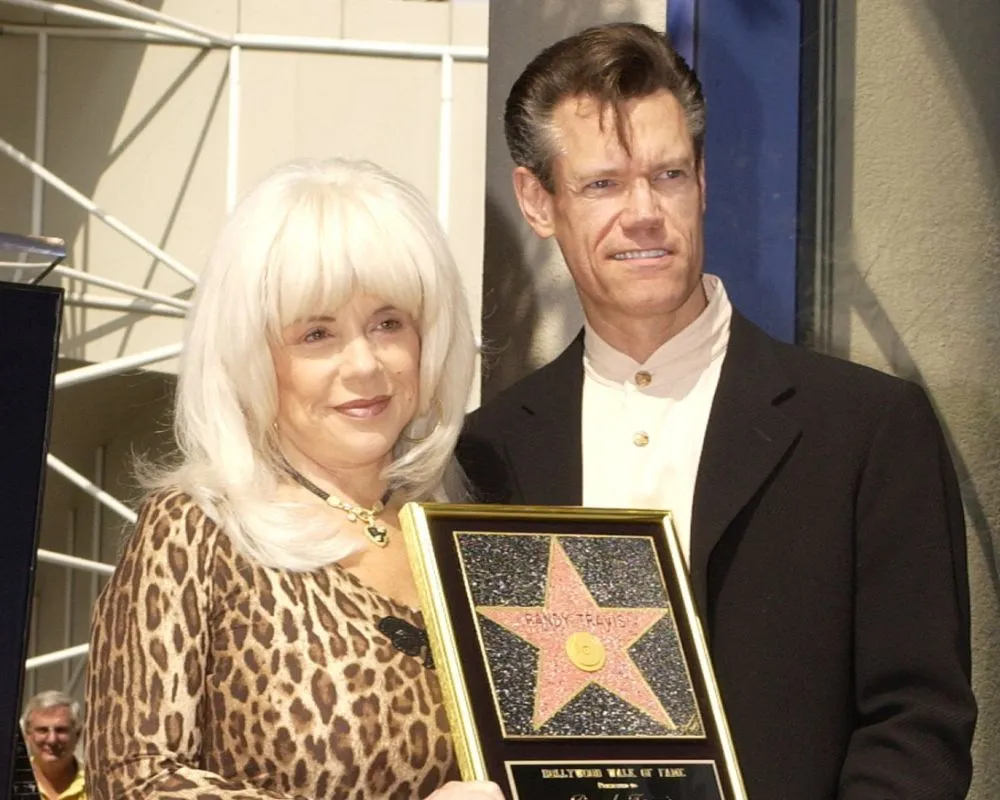 She claimed that Randy showed up at her office, bringing a truck and a team of people to clean out the office. Specifically, she claimed that Randy breached his contract, and she couldn't properly manage his career. Sadly, their 35-year relationship came to an end.
The Tabloids
Randy Travis had a few embarrassing incidents that caught the media's attention after his divorce. According to Lib Hatcher-Travis, the divorce was due to suspicion that he had cheated on his wife by sleeping with her dentist's wife, Mary Beougher, age 51.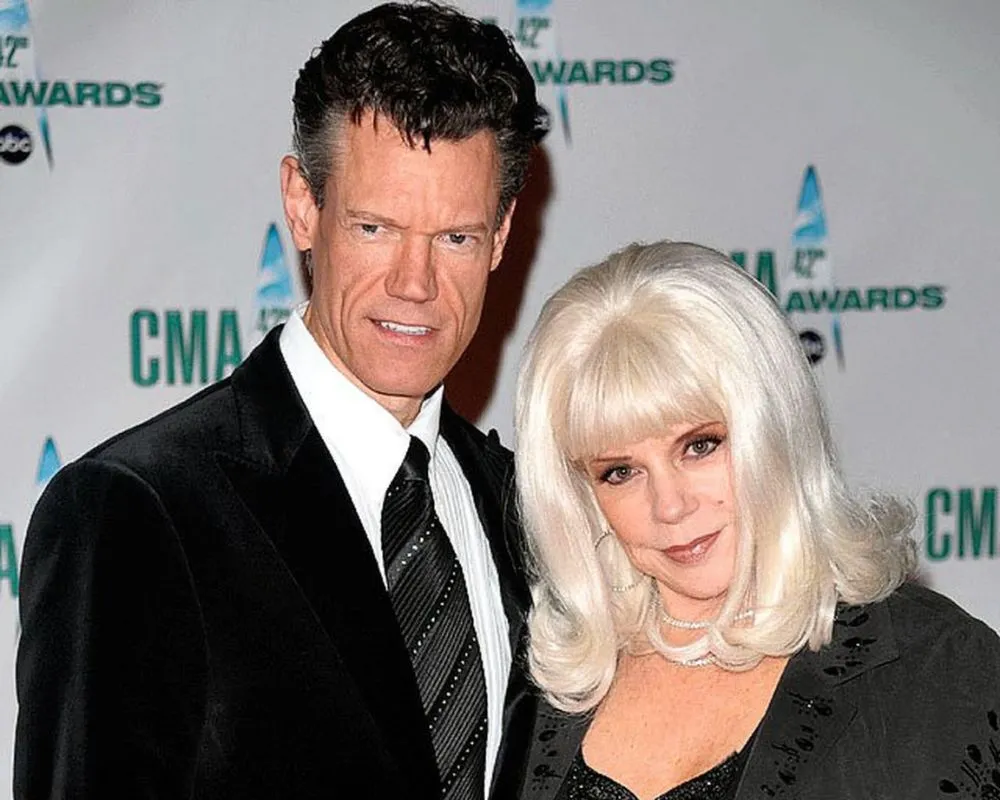 Later that year, during a gala concert, he collapsed in Fort Worth while on tour to celebrate their 25th anniversary. According to his publicist, the incident resulted from taking several over-the-counter allergy medications simultaneously.
Things Got Worse
The situation worsened in 2012 following Randy Travis' involvement in two adult beverage-related incidents. In February 2012, he was arrested when he was found unwell outside a church in Sanger, Texas. Charges were pressed due to him being in public while in that state. He was found unclothed six months later, next to his car, where he had been involved in an accident.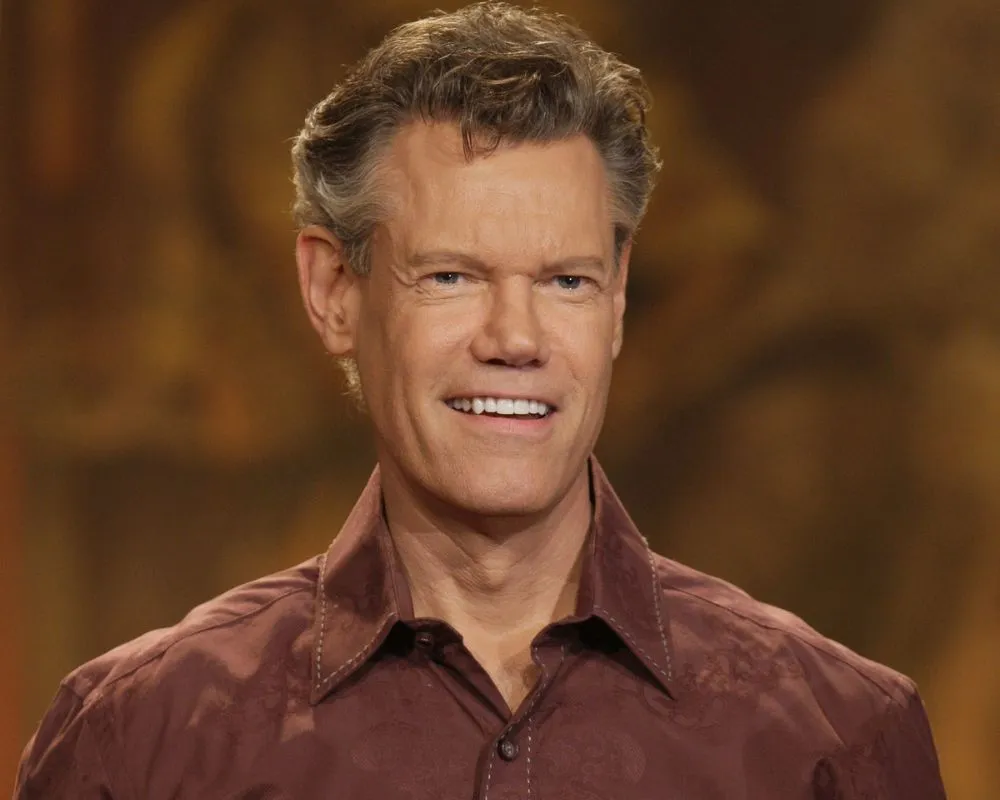 An arrest warrant was issued, as well as retaliation charges against the police. A dashcam video shows him telling the police that he'd attack them. Randy fought to keep the tape from being released publicly but lost. In the wake of the video being widely seen, Travis apologized for his actions.
Travis Suffered a Stroke
As a result of congestive heart failure, Randy Travis suffered a stroke in 2013. The stroke affected the left side of Travis' brain. His heart stopped completely at one point, and the emergency room administered an induced coma to protect his brain. Doctors estimated that he had a 1% chance of surviving.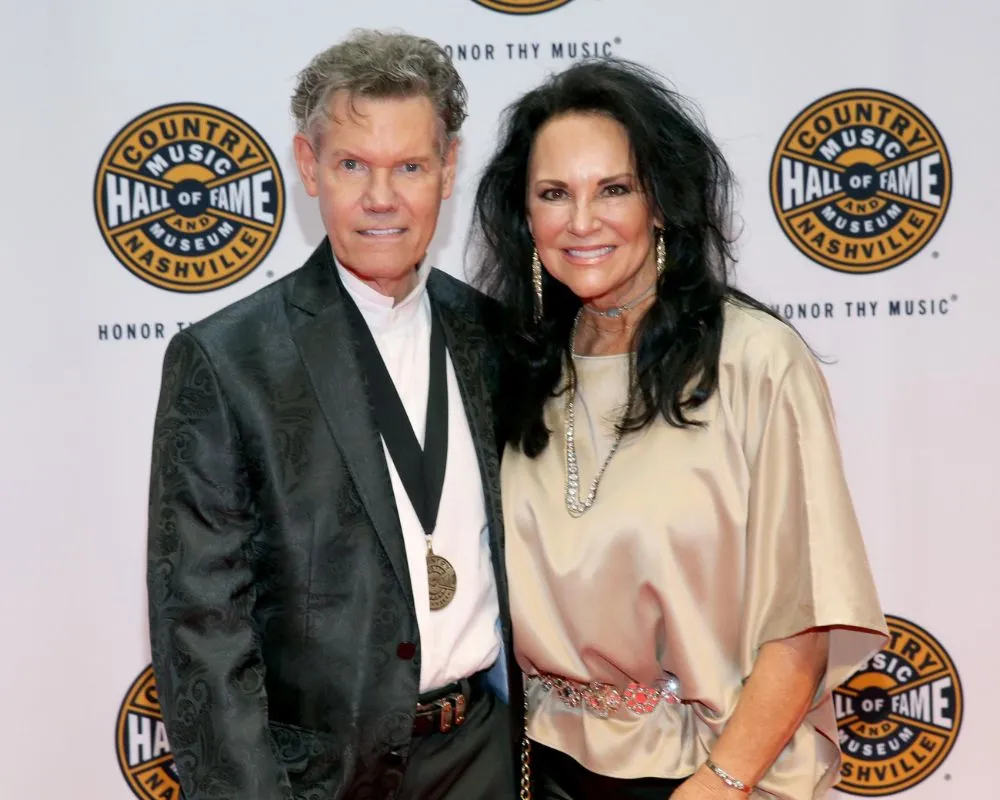 As he lay in a coma, Mary Davis, his fiancée, was advised that they should take him off life support. His hand squeezed Mary's, assuring her he could recover. During Travis' six-month hospital stay, he underwent brain surgery. In addition to tour dates, he had a TV pilot role in the works at that time.
Learning to Walk
Travis was forced to learn to walk again. As a result of the stroke, he was also unable to speak or sing. Travis once stated that he was brave many times in his life and has faced harsh times but never gave up, even when he felt he should. There was no sign of quitting then, and he had no intention of quitting now.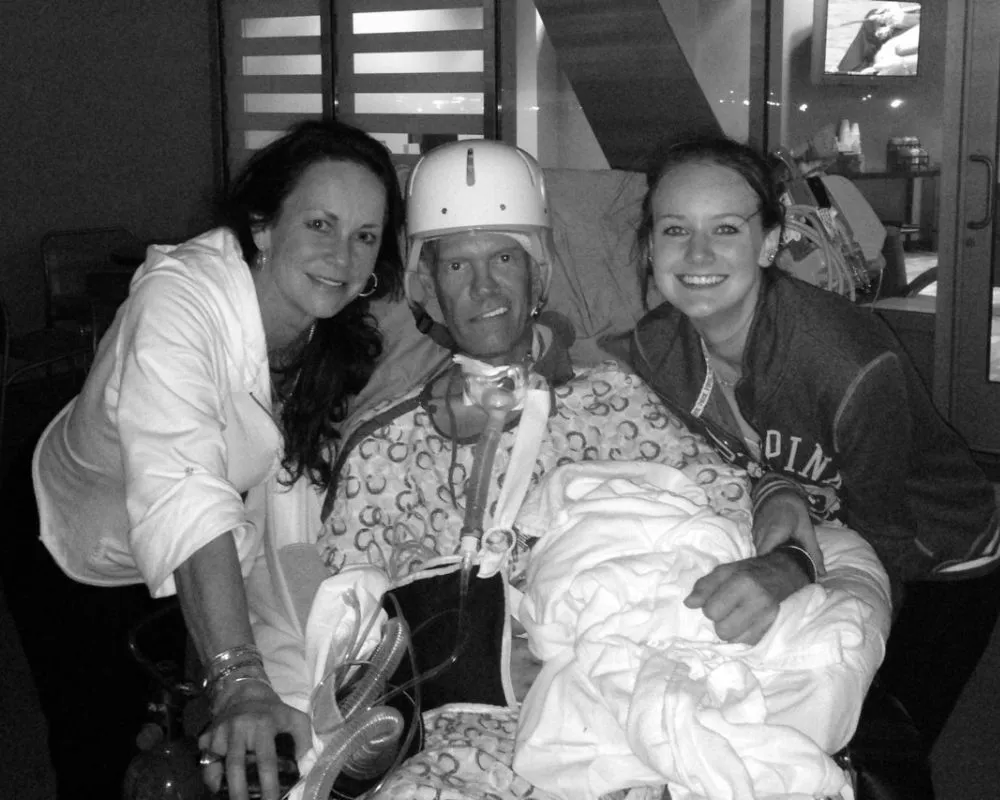 He and Mary were married in 2015. The Country Music Hall of Fame inducted him in 2016, and he performed "Amazing Grace" during the event.
Randy Travis and Garth Brooks' Relationship
Randy Travis and Garth Brooks have recorded some of the biggest country music hits of all time. Travis introduced a contemporary sound to the country and gospel music genres during the 1980s and 1990s through his TV show Taste of Country. Around the same time, Brooks also took up the country music tradition. Brooks also drew inspiration from the traditional music roots of the genre, expanding its scope to unprecedented success comparable to many rock n roll artists.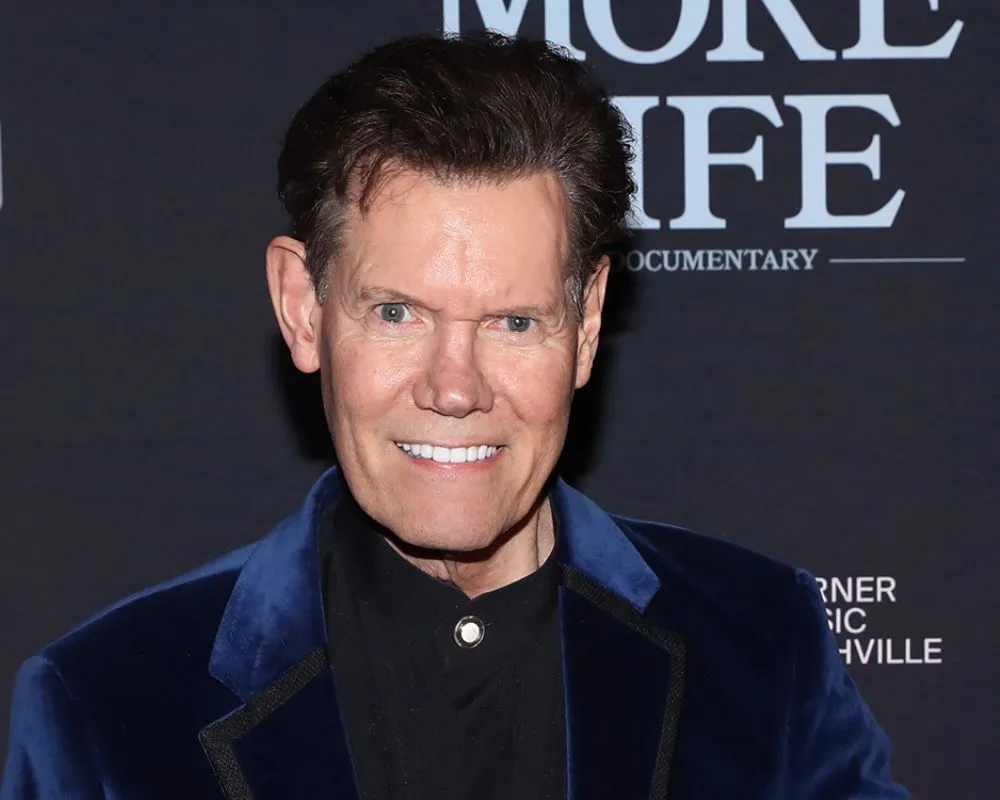 It's not surprising that two successful artists born around the same time would be familiar with each other. Randy Travis and Garth Brooks are certainly examples of this. Recent revelations concerning Randy Travis and Garth Brooks give their friendship an added sense of sentimentality – as if it were the tale of an actual country song.
Old Friends
The first hit song by Randy Travis, entitled "Storms of Life," paved the way for Garth Brooks to release his self-titled debut album in 2003. Both recording artists share a mutual admiration for one another. Brooks said that it was Randy Travis who saved country music.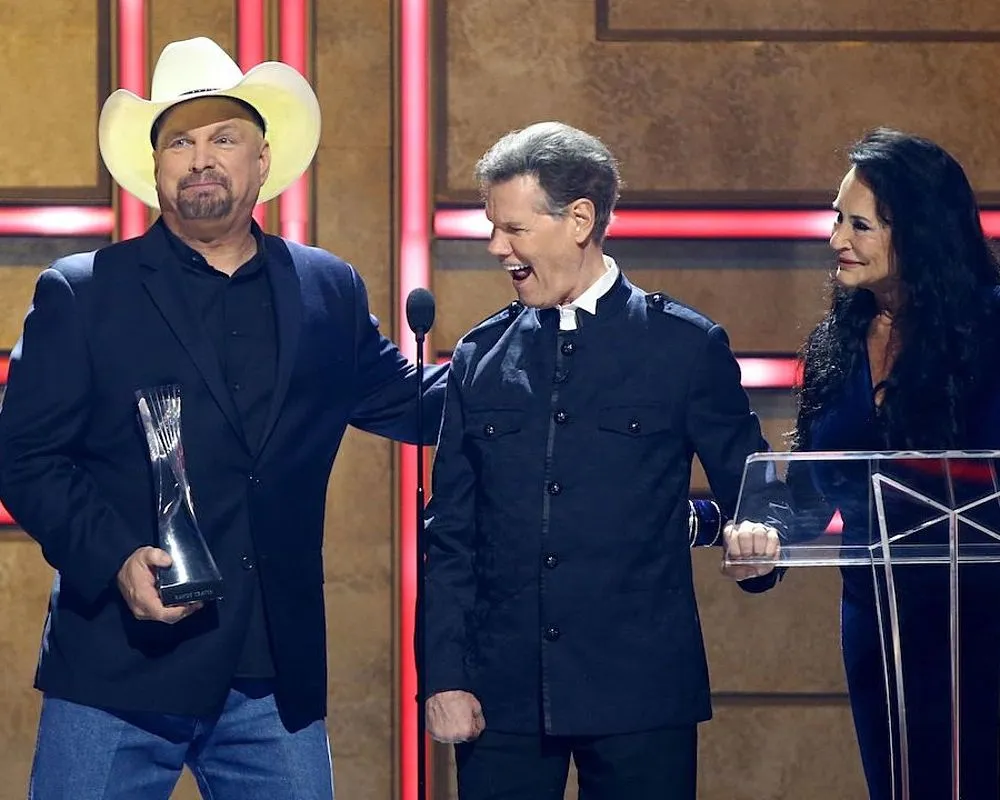 No other artist has ever taken a format, turned it 180° in the opposite direction, and made it more successful. Additionally, Brooks expressed his undying admiration for Travis in 2017. Whenever he thinks of Randy Travis, he wishes he would appear again. He stated that he's only experienced that once in his lifetime.
An Influencer to Garth Brooks
At the 2021 CMT Artist of the Year ceremony, it came out that Garth Brooks and Randy Travis have a complex and deep relationship. Brooks would present the Artist of a Lifetime award to Travis at the event. As reported by Taste of Country, Brooks informed the crowd that he was proud to be a benefactor of Travis's dedication to country music.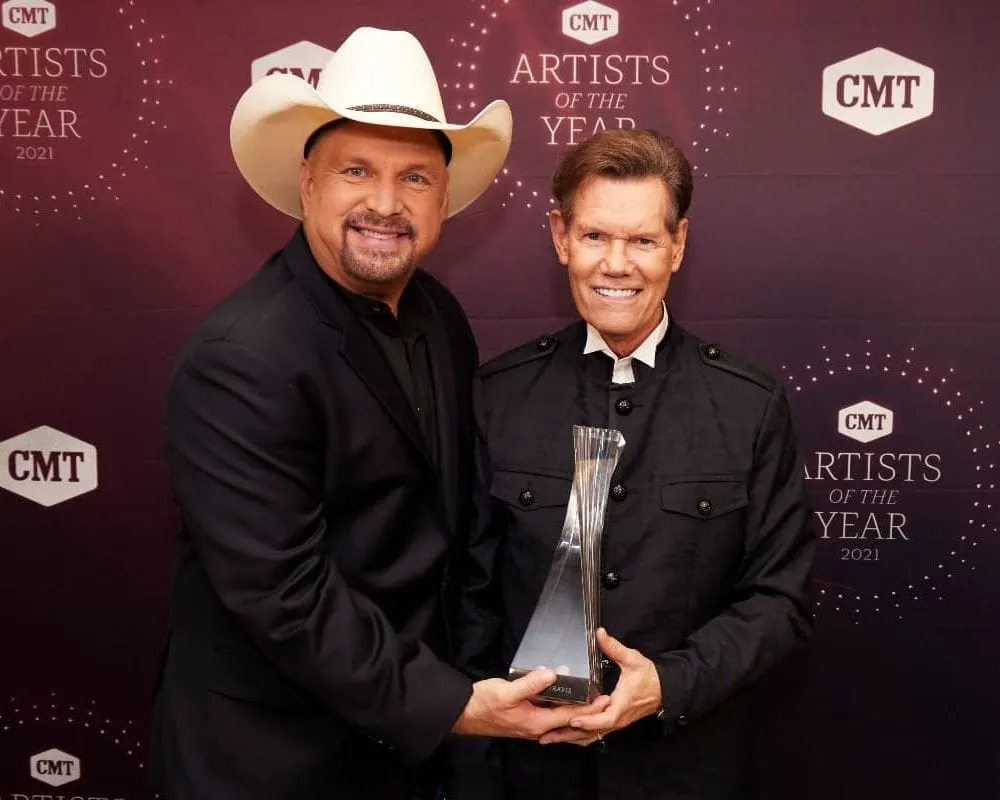 According to Brooks, Randy Travis' unique blend of classic country and gospel deeply influenced his songwriting, leading to Brooks' own classic country blended with modern influences.
The Feeling Is Mutual
Randy Travis has a warm place in Brooks' heart that is not one-sided. As a result of the CMT ceremony, Travis posted an emotional response on social media, saying he's thankful for the existence of Garth Brooks.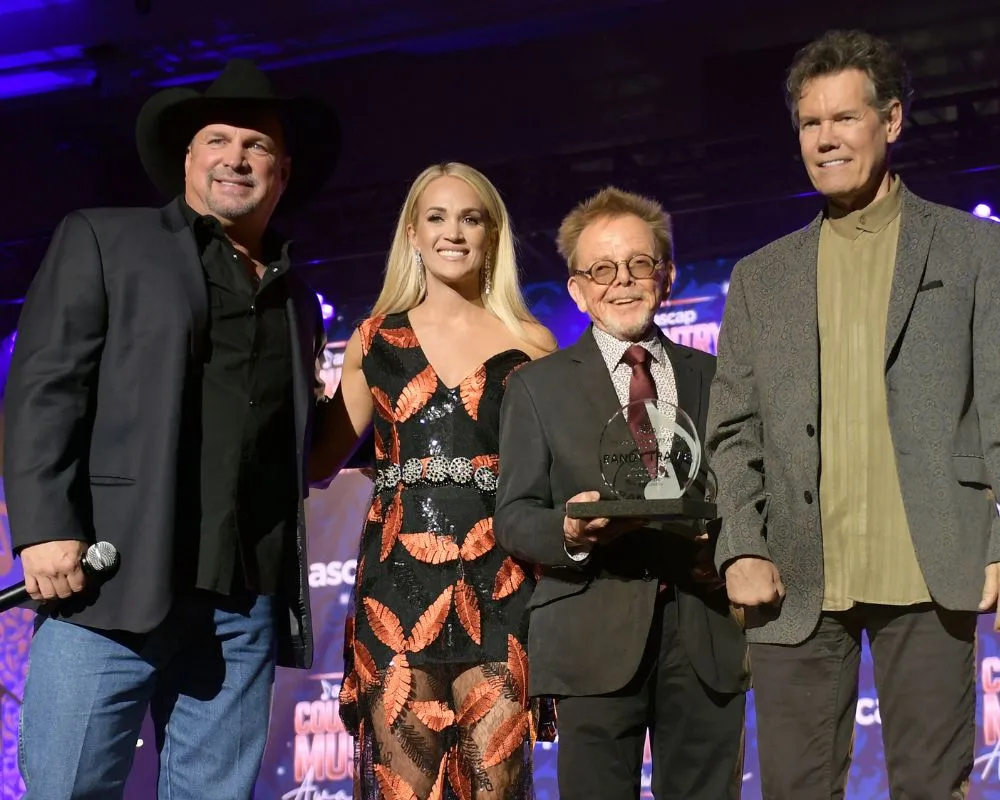 As a relatively young musician, Travis is also grateful for the support he received early on. Travis says that the two don't see each other as often as they'd like, but they both know they're there for each other. Just like Brooks, Travis says Brooks helped keep country music alive.
Fools Love Affair
Even though Randy Travis can no longer sing as well as he used to, he's still working hard. In 2020, he released his first single, "Fool's Love Affair," to celebrate his stroke recovery. The song was co-written by Charlie Monk, who proposed its release.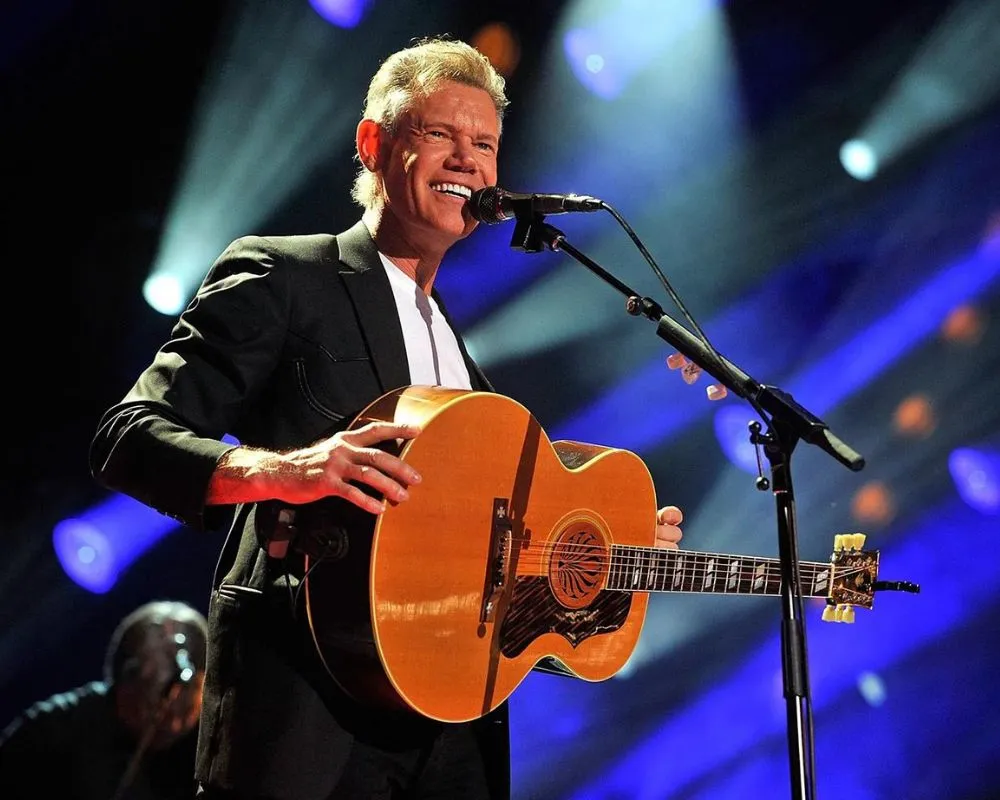 Before releasing the single, Randy worked hard to maintain his career. As part of his 2019 tour, Randy was accompanied by James Dupré, a singer who performed all of Randy's songs. In the same year, he published his memoir, Forever and Ever, and today he sings duets with fans on TikTok.
He Never Had Children
The age difference between Randy Travis and his former wife accounted for much of the reason that they never had children. The upbringing Randy received and the different personalities of his parents influenced him throughout his life in different ways.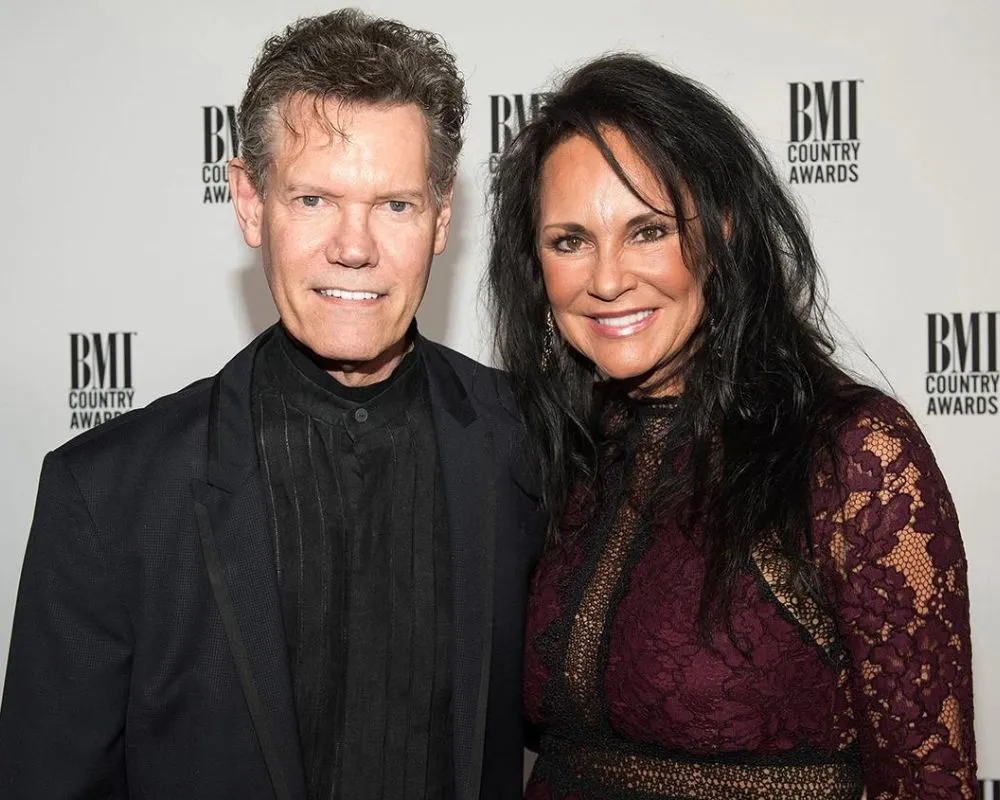 Even though Travis dreamed of having children, Hatcher and Randy didn't quite get around to having children. Travis wanted a happy family, but he didn't have any children. Travis did, however, get his wish when he became a stepfather.
Where Is He Now?
A cover image of his new book has been revealed, written in collaboration with Ken Abraham.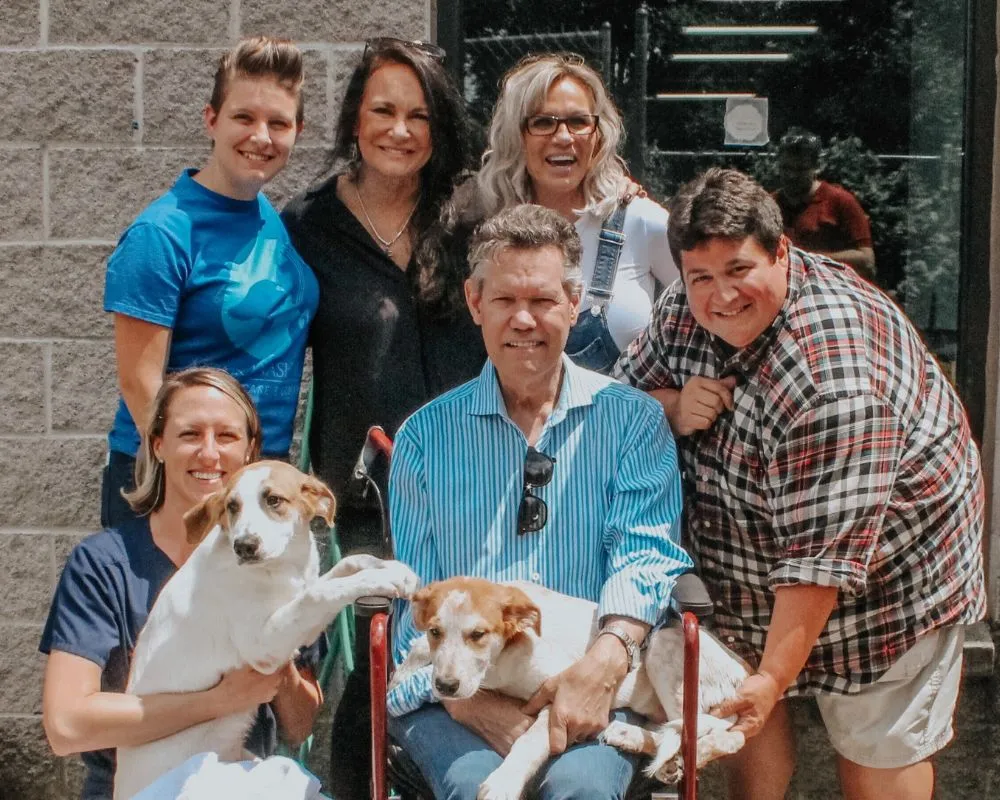 In the words of the country icon, the book details his early life, including his rise to fame after the release of "Storms of Life" in 1986. This book explores Travis's music career, numerous achievements, and darker past.
What Is the Book About?
Throughout the book, Travis discusses his usage of adult beverages, the breakup of his marriage with his former manager, Lib Hatcher, and his financial struggles. He provides a detailed account of the epic battle. During the stroke, Travis lost his ability to walk and speak, and although he regained his capacity to walk, he still has severe speech difficulties.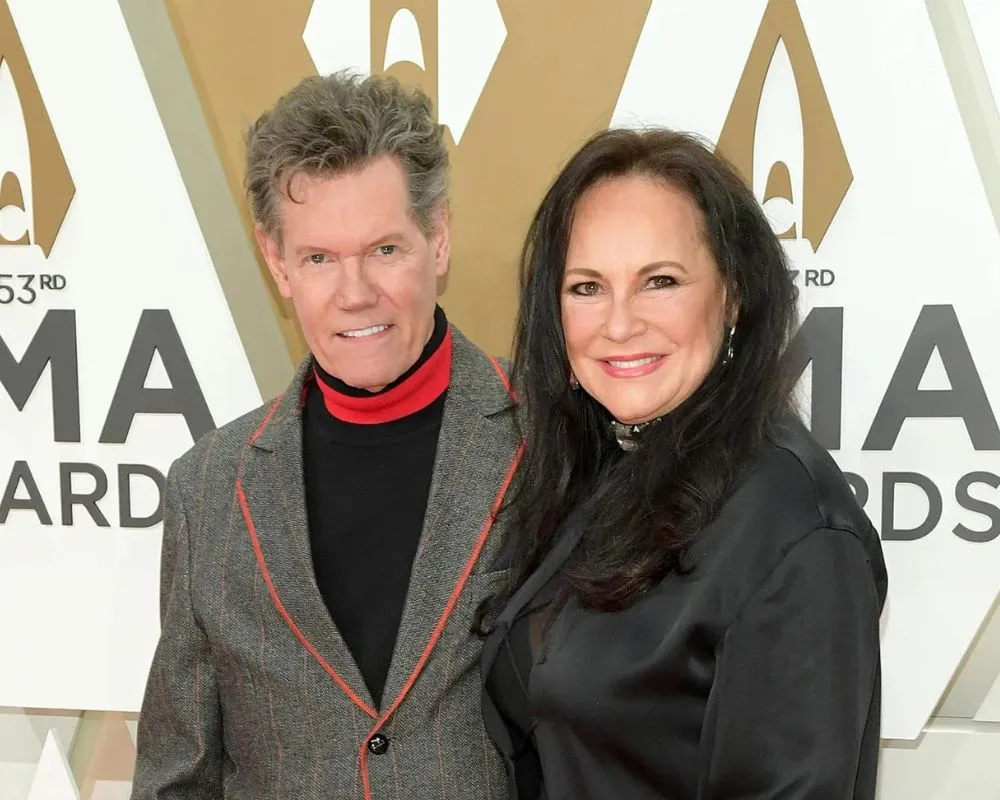 As Travis continues to live, he realizes how important it is to share his story and reflect on his life. Watching the clocks of time expose so much is an interesting game of patience. With the candle burning, let us explore the history that shaped him into who he is, tell the story behind some of his songs, discuss the obstacles he faced, and appreciate his accomplishments.
Still Living Life
With over 25 million records sold, Travis remains a legend. His life may now also include a lesson learned through persistence. His health has been perfect so far. He doesn't visit the doctor apart from six-month check-ups. As a result of the stroke, he's only on medication to control the seizures he's been experiencing.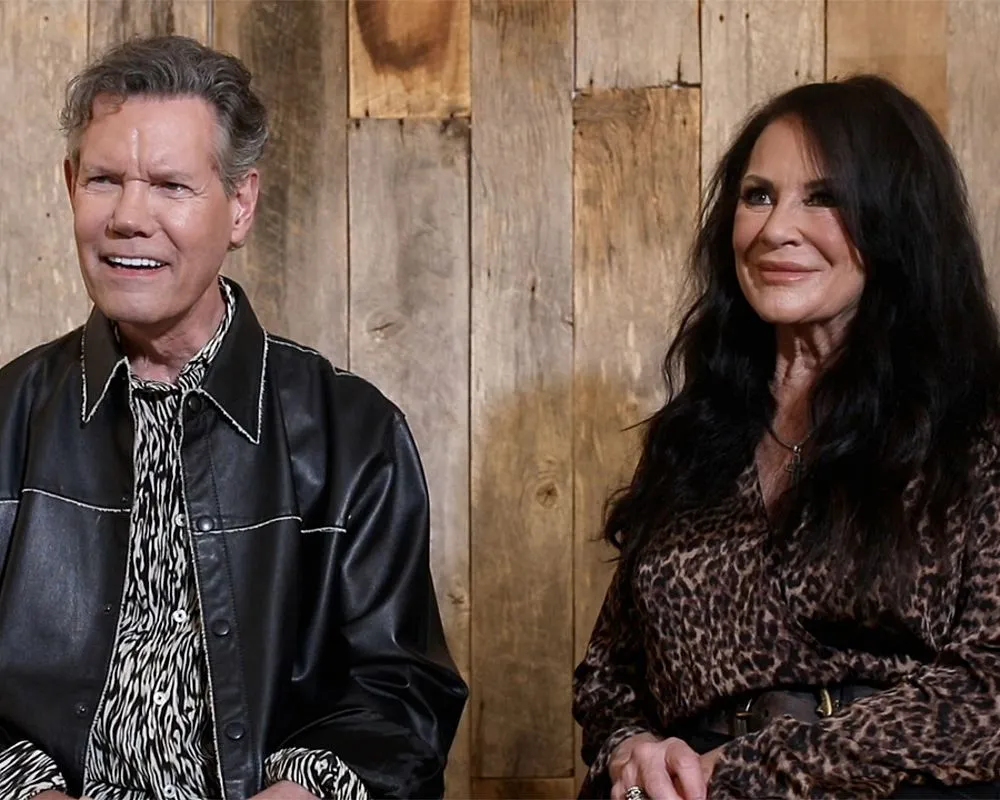 The couple hires a physical therapist and remains committed to enjoying life, attending dinners and movies with friends. His main objective is to stay healthy and not budge from the course. There's no better therapy than living your life!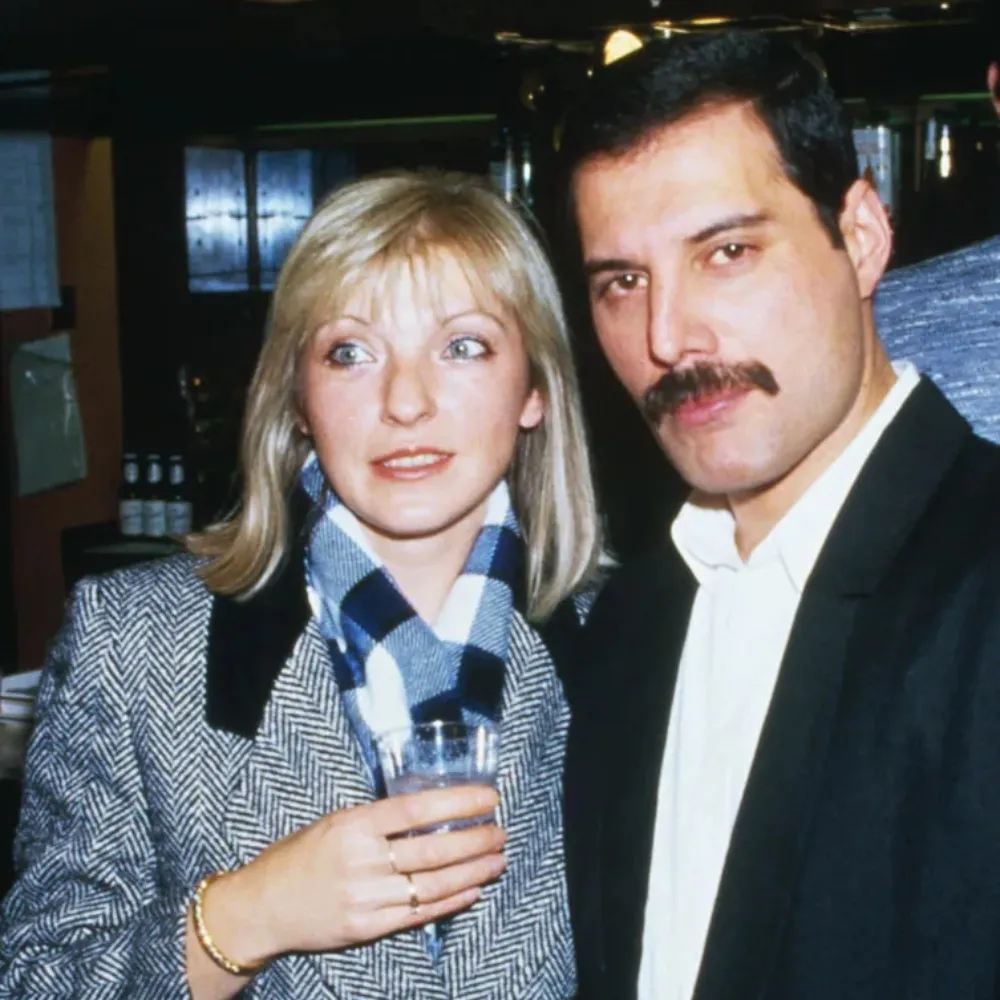 During his life, Freddie Mercury was known for his larger-than-life persona, which was an integral part of his rise to fame with the British rock band, Queen. Queen rose to the top of the charts in the mid-1970s, quickly becoming one of the most timeless bands ever. Even today, many of their greatest hits are still celebrated, despite Freddie Mercury's untimely death. Behind the flashing lights and crazy costumes, Mercury had fallen in love with a woman. The couple weathered some of the greatest challenges of Mercury's life together. For decades, she's lurked in the shadows, but now it's time for her story to finally be told.
Behind The Rise
As the frontman for the ever-popular band, Queen, Freddie Mercury was used to living his life in the public eye, and generally made no secret of his relationships.

While many celebrities seem to leave their former lives behind once they hit the big time, there was one woman Freddie Mercury could never forget. Now, more than 25 years after his death, a mysterious woman has stepped out of the shadows, revealing their long relationship once and for all.
Flipping Faces
Mercury had been known throughout his career for his over-the-top persona, but behind the rock star, there was a quieter, more contemplative man who couldn't let go of a former flame.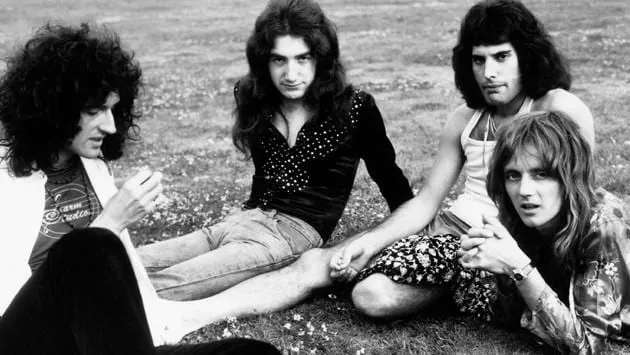 In the public eye, Mercury had public relationships with numerous men and women, but it seemed that behind it all, there was only one person Mercury could trust to stand by him. When it came down to it, she was the only one there from start to finish.
City Of Wonder
Like many rock stars before they were famous, Freddie Mercury was living in London, where he earned money running a stall at Kensington Market.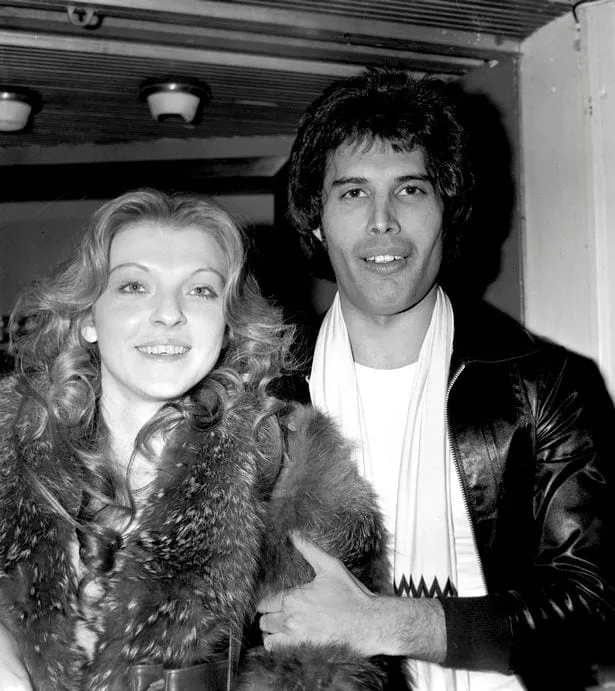 It was through fellow band member Brian May that Mercury would meet the woman he'd come to call the love of his life. Mercury was only 24 and a recent art school graduate. But like many other young men his age, he was more than happy to pop by a local boutique to appreciate the employees. But one girl was different.
Apart From The Crowd
It may very well have been Brian May who first spotted Mary Austin working at Biba, but Freddie himself felt that his breath was taken away. He was so taken by Mary's aura, that he hardly knew where to begin.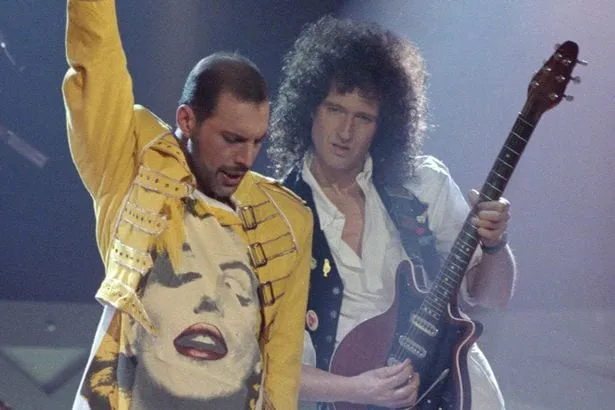 If Mercury had always appeared to fans to be overly confident, when it came to Mary, he certainly faltered. Before Mercury even had a shot at acting on his feelings, it was Brian May who built up the courage to ask her out.
Five Months Running
For five months, Freddie continued to visit the store, where he enjoyed chatting with Mary, but somehow, he would always lose his nerve when it came to asking out the radiant young woman standing before him.

It was just his luck that things didn't work out between Mary and Brian, but after five months of trying, Mercury bit the bullet and asked Mary Austin out on a date. In some ways, the couple would never look back.
Sucked Into The Wind
As young lovers, Freddie and Mary enjoyed a whirlwind romance that culminated in the pair moving in together after only five months of dating.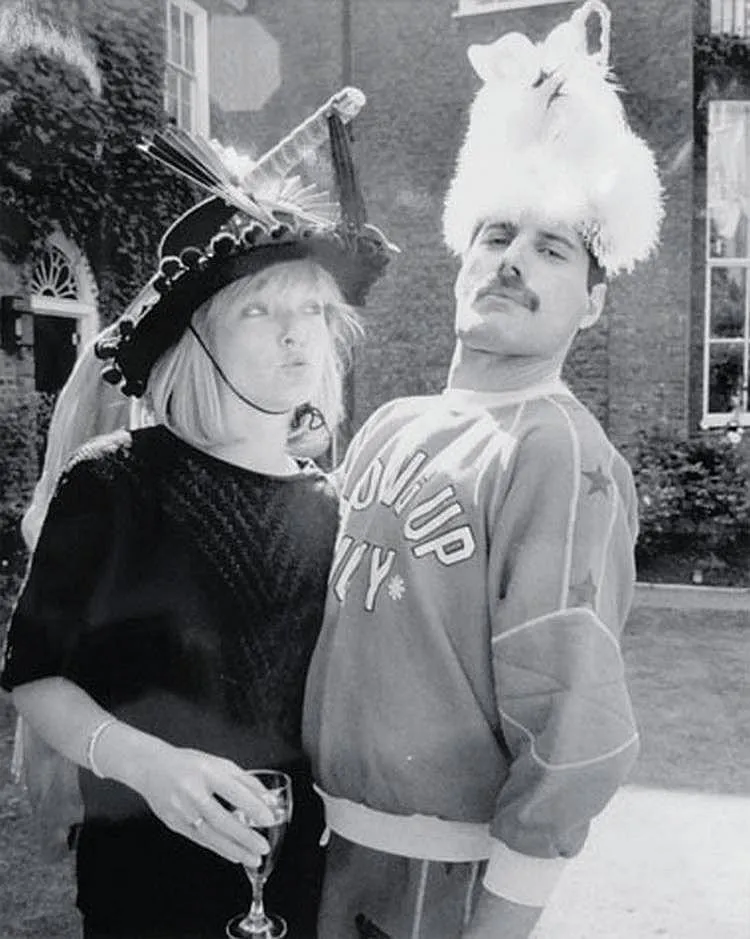 At the time, Mercury's musical instinct had long been apparent, but he was far from becoming the rock star that millions of fans would know and love. Freddie may have had dreams of glory, but Mary came from a simple family, and it was fame rather than Freddie that would tug at their relationship.
Woman Of Shadows
Mary Austin is a name that is about as ordinary as it sounds, despite being a regular feature of Freddie Mercury's inner circle for his entire musical career.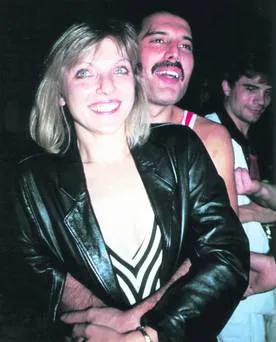 Even long after Freddie's death, Mary has kept to herself, clinging to her quiet, working-class roots. Her mother was a maid for a local company while her father worked as a wallpaper trimmer. Both of them were deaf. Somehow, this upbringing imbued Mary with the steadfastness that Freddie needed as his career took off.
Sparkling Star
As Mary reflected on her relationship with Freddie, she shared with Ok Magazine in 2000, "He was like no one I had ever met before. He was very confident, and I have never been confident. We grew together. I liked him – and it went on from there."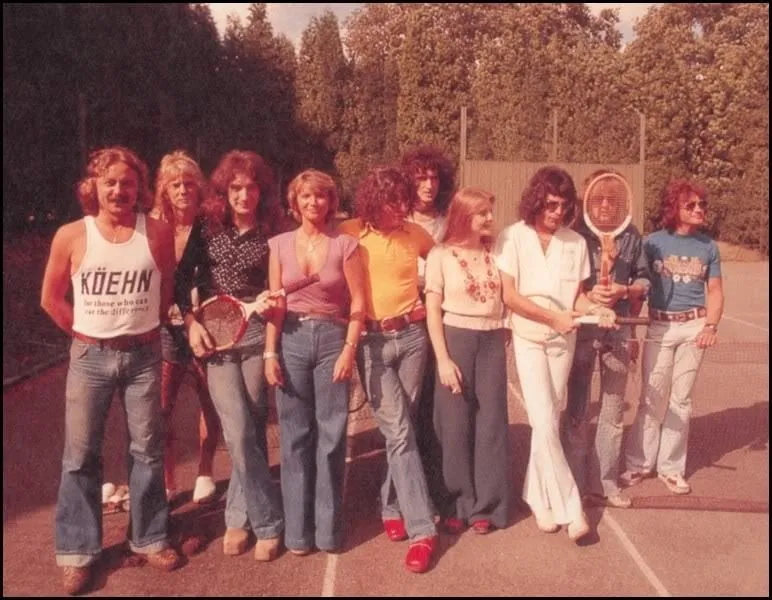 His public persona may have seemed like the opposite of Mary's shy and quiet nature, but there was something about the two of them that complemented one another. Mary never realized how important she was.
Sticking To Fame
Despite his love for Mary, Freddie was also committed to making something of himself as a musician, which meant he would often jet off to new cities where he thought he'd have a shot at clawing his way upward, like Liverpool.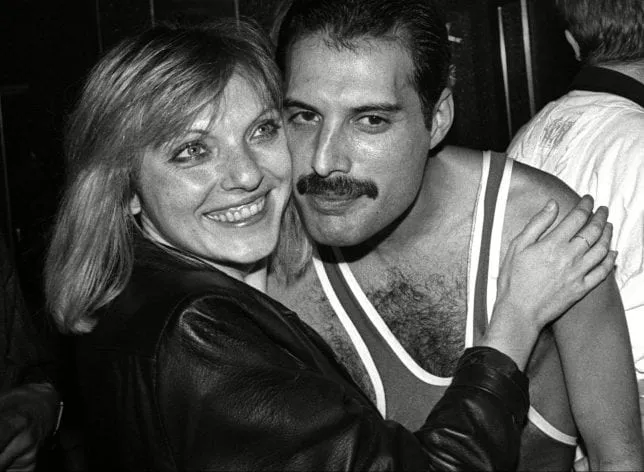 No matter what, he would always return to her. Though it may have been hard for Mary to sit back while Freddie became a star, there was always more to their relationship than anyone else knew.
Pop Goes The Question
After four years together, Freddie Mercury was a star on the rise, but in his personal life, he felt like it was time for some forward momentum.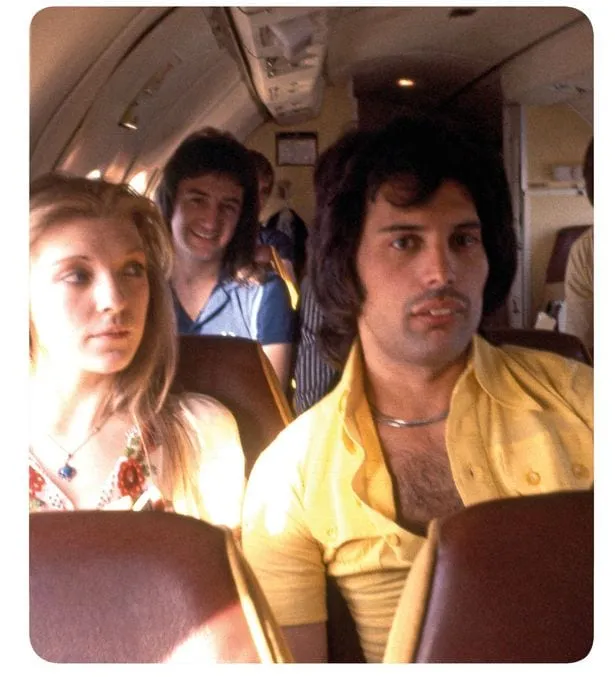 "When I was 23 he gave me a big box on Christmas Day," Mary recalled to Daily Mail. "Inside was another box, then another and so it went on. It was like one of his playful games. Eventually, I found a lovely jade ring inside the last small box." She was shocked, but could only say "Yes."
Creeping Inside
While Mary and Freddie may have gotten engaged, time continued to fly by with no talk of actually setting a date. As excited she had been to formally commit to the rock star, she began to be unsettled as his talk of an actual wedding became increasingly sparse.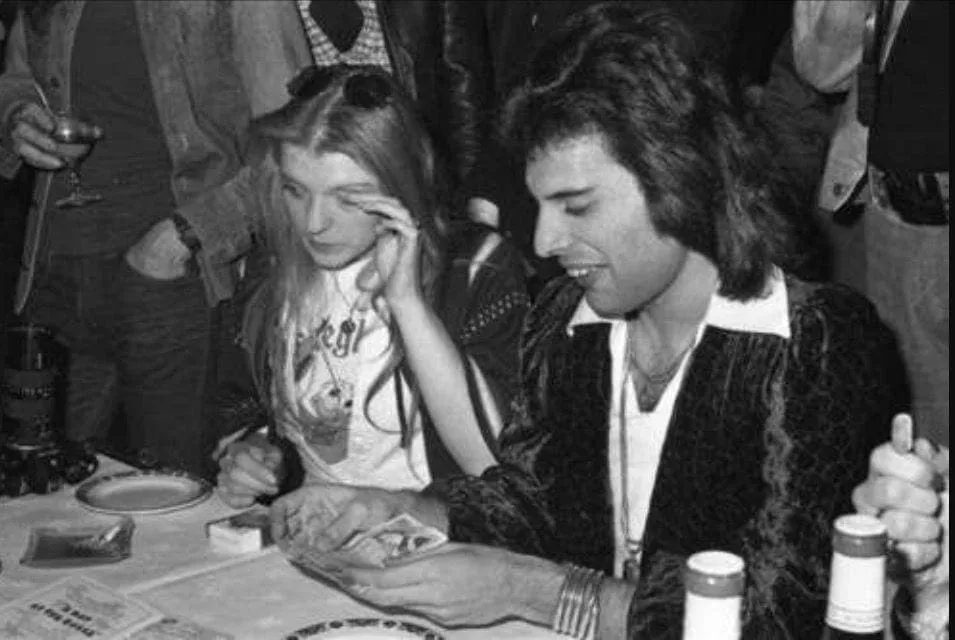 At the same time, Mercury was finding it difficult to deny that he wanted to be intimate with men, but rather than tell Mary, he began having affairs behind her back.
Can't Shake The Feeling
Mary finally reached her breaking point. Though she had long had suspicions that something was going on with Freddie, she shared she could never quite build up the courage to confront him.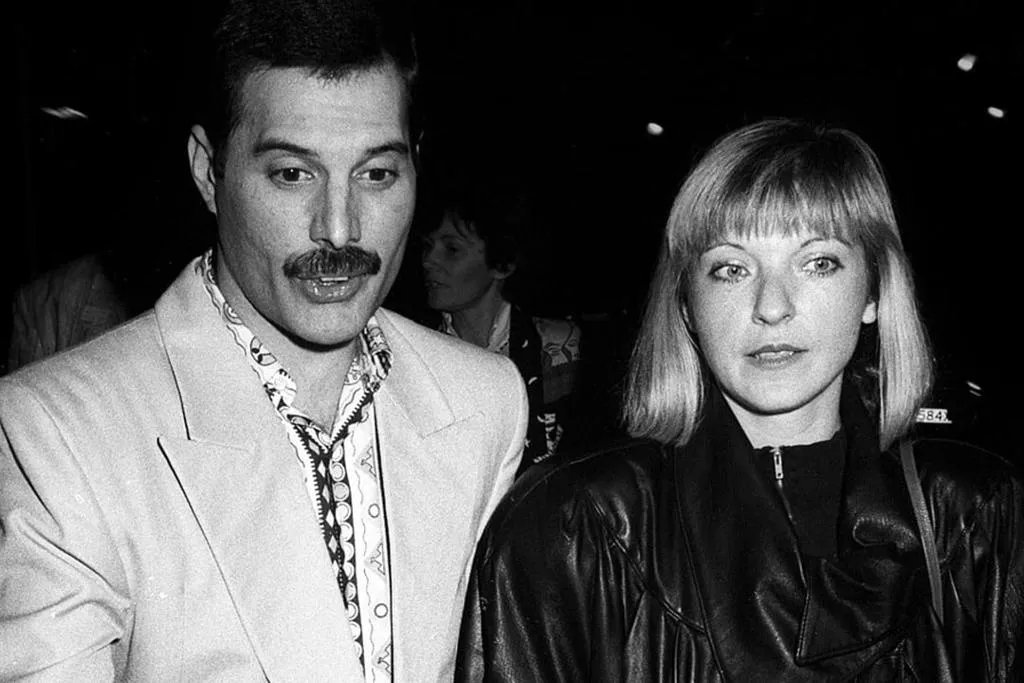 She would later share, "I knew this man was not one with himself." The truth behind his behavior, however, was a secret she never would have guessed, had Freddie not finally told her the reason behind his late nights and consistent avoidance of serious relationship matters.
Out With The Truth
1976 may have been the year that Queen hit their peak, but it was also the time when Mercury was finally able to open up to Mary Austin.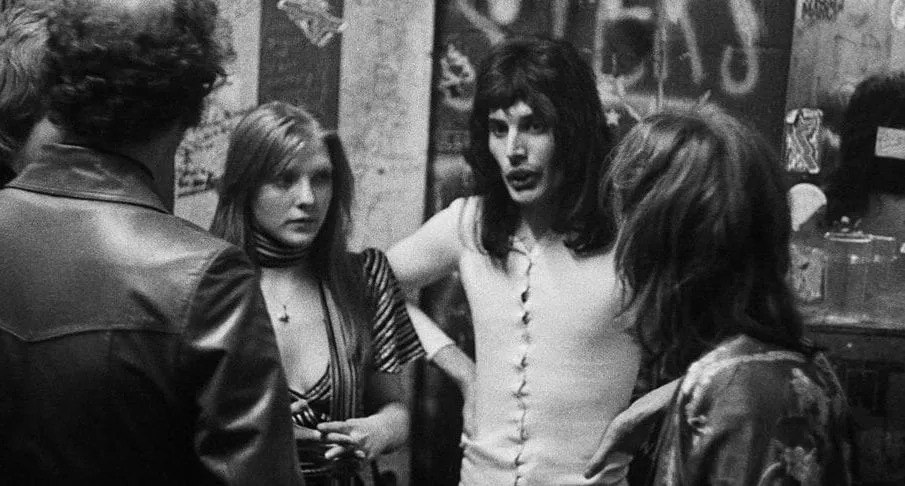 As he sat her down to explain that he felt he had been hiding that he liked both men and women from her, Mary thought perhaps he was just trying to be kind, and responded, "No Freddie, I don't think you are bisexual. I think you are gay." The confession would have a lasting impact.
Together Apart
Mercury's admission may have cleared the air between the lovers, but it also sounded the end of an era of their relationship.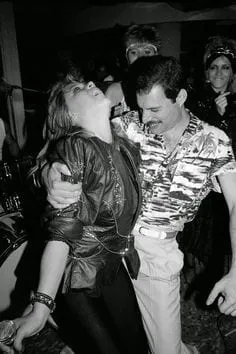 While most couples would have gone their separate ways after a confession on par with Mercury's, Freddie and Mary were still effectively inseparable. Though she moved out of the house they'd been sharing, it was Mercury who purchased her next apartment. Even as Freddie was finally free to roam, Mary would remain an integral figure in his life.
Couched And Debauched
It took his "breakup" with Mary for Freddie's celebrity personality to come out in full force. It's well known that the rock star was more than happy to indulge in the lifestyle afforded to him by his fame, including wild parties that somehow seemed to define his persona to those on the outside.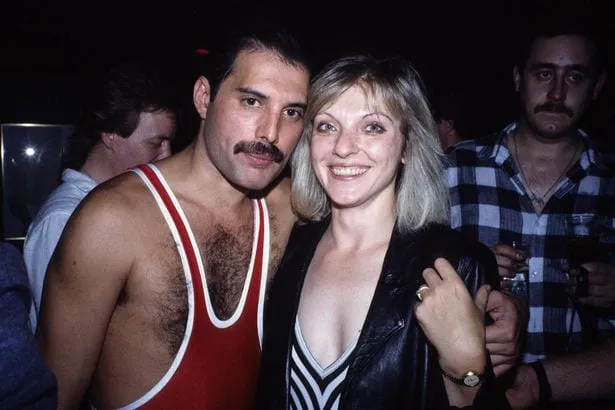 It was hard to say if the parties came first or the men, but they certainly seemed to fuel one another. Mary, however, was still waiting in the wings.
The Hardest Habit
Mercury would be far from the only rock star to dabble in mind-altering substances during the '70s and '80s, but even as his use continued to increase, he always had a rock to fall back on.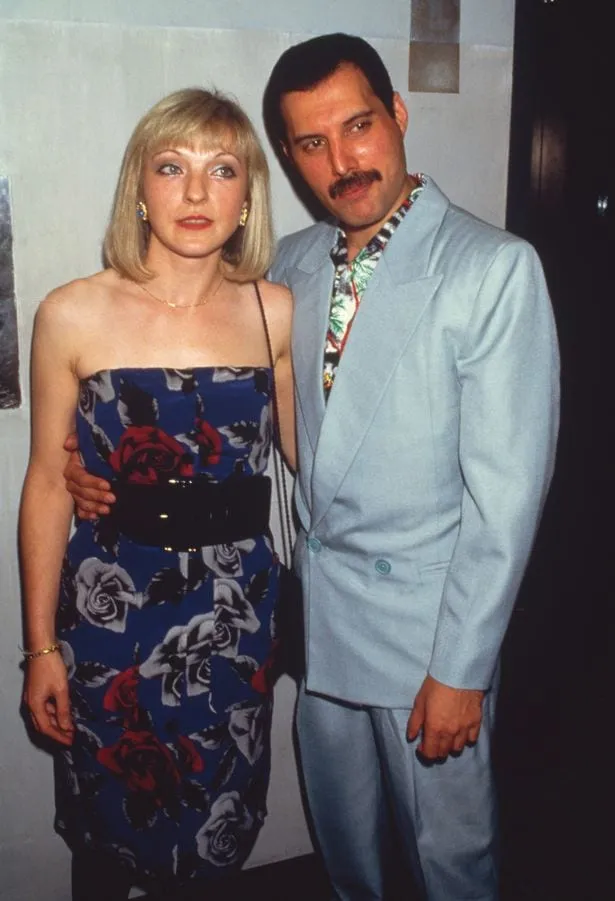 When it seemed like these substances were taking over his life, Freddie once again turned to Mary. She was not only his healer, but still remained a constant companion, even accompanying him on many of his international tours, waiting for the crowd to clear in the background.
Flying To The Moon
Freddie's biographer shared that even after Mary and Freddie's relationship had ended, she was still an integral part of his life. He explained, "She went on the road with them.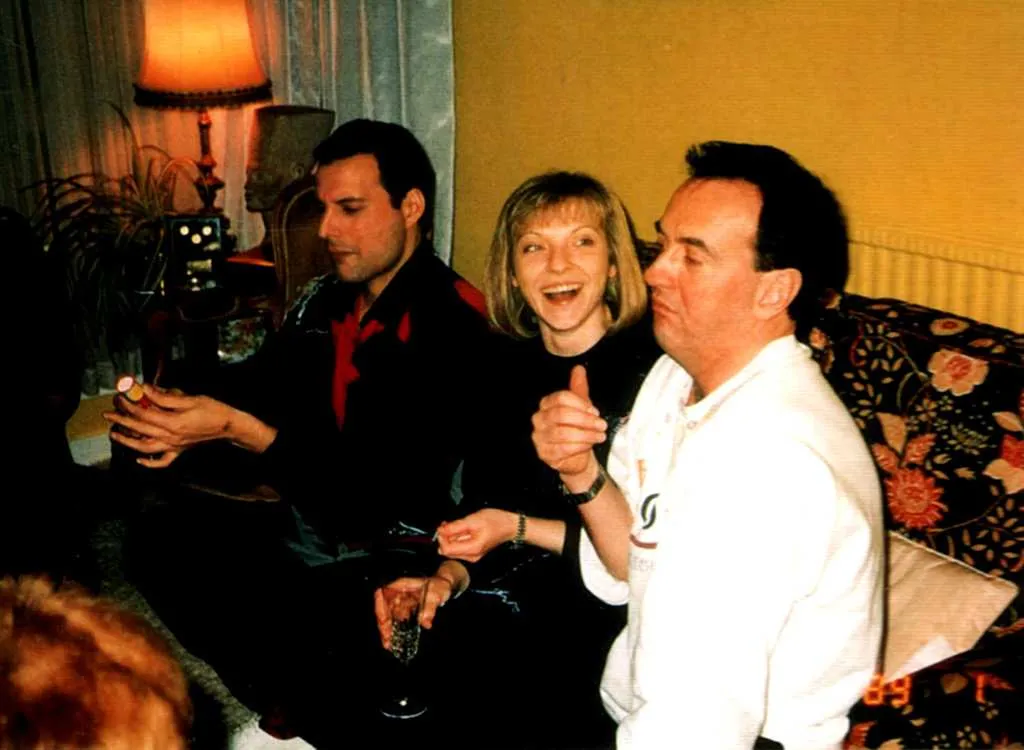 There are photographs of them together backstage at concerts into the late seventies by which stage they were no longer a couple," says biographer Blake. "He was to all intents and purposes a gay man. It's a very interesting part of their story," In fact, Mary was the most important person in the entourage.
Love Of My Life
After their official split, Mercury still found solace in relationships with other women, even though he also continued to enjoy male companions, but Mary would somehow pop up as a source of tension with others.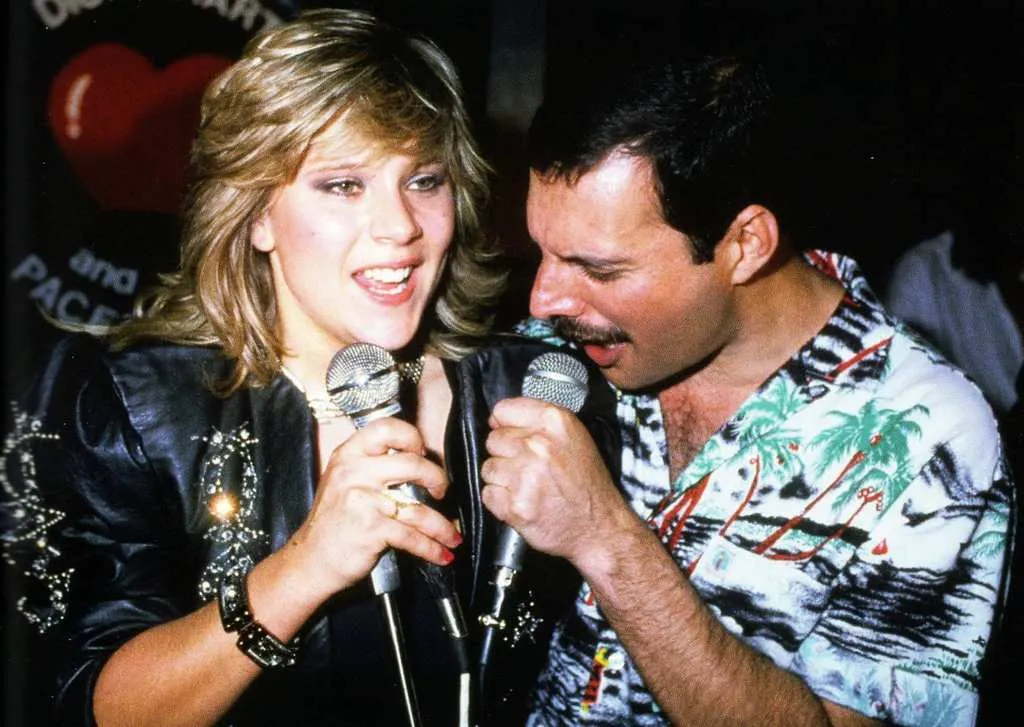 Freddie would eventually explain, "I couldn't fall in love with a man the same way as I have with Mary." Still, no woman could hold a candle to Mary either. "I still love her," he confessed. "We'll probably grow old together."
Covered By Fame
Freddie's fame may have wrapped around him like a shell, but once he stripped away the glamour, there wasn't much to his life, except for Mary of course.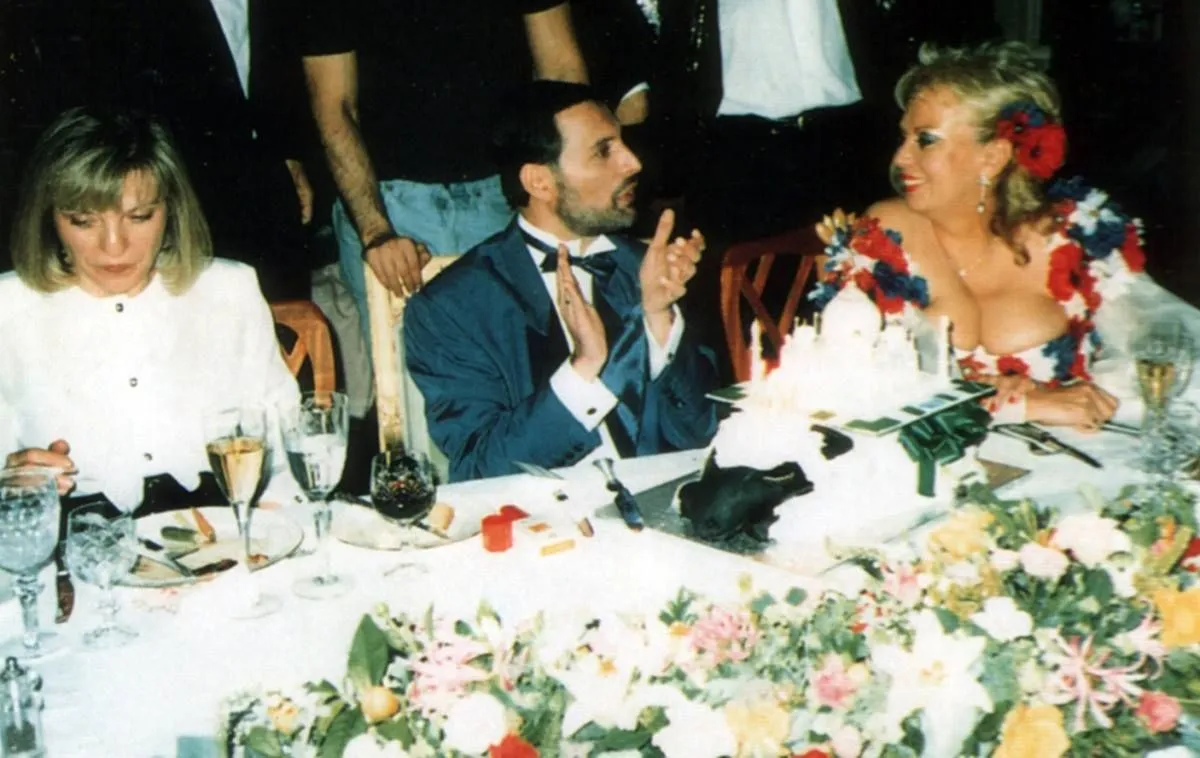 He explained once, "The only friend I've got is Mary, and I don't want anybody else. To me, she was my common-law wife. To me, it was a marriage." Believing she was his closest confidant changed the dynamic he had with all of his other trysts and flings, it also shaped his relationship with the band.
Sweet Baby James
Even though Mary had accepted that she would never marry Freddie, at a certain point after they'd parted ways romantically, she still asked if he would help her have a child.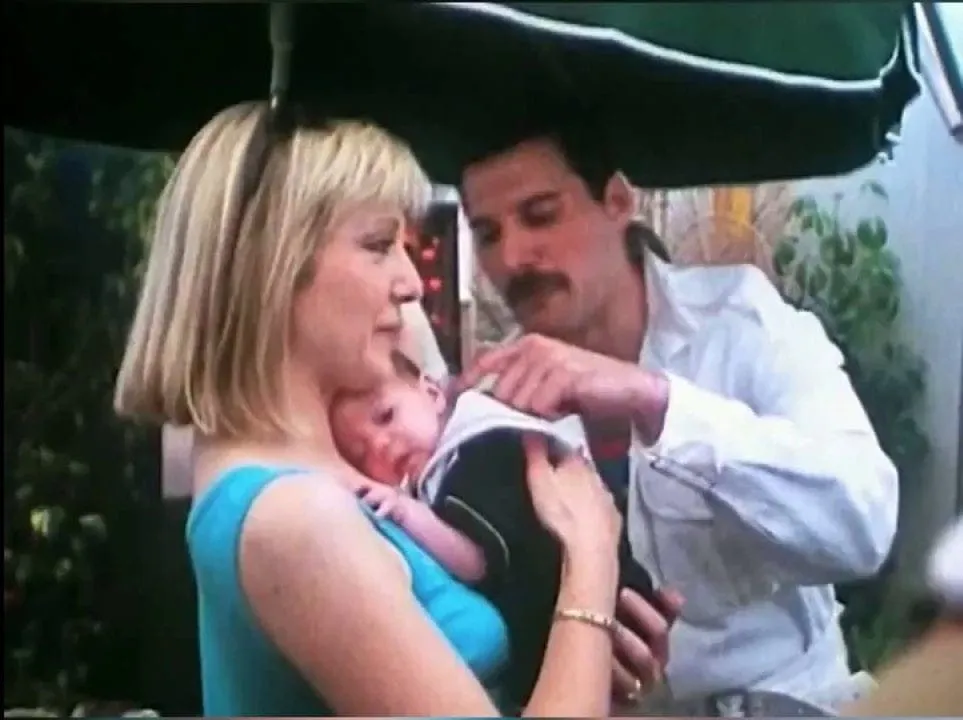 Surprisingly, Freddie declined the offer, telling her, "I still love you, but I can't make love to you," he said. "I'd rather have another cat." With that door closed, Mary would eventually find another man who would have children with her, but Freddie was always close at hand.
Start Spreading The News
Mercury may have come out to Mary about his sexuality, but the secrets he held close to his heart would continue to increase.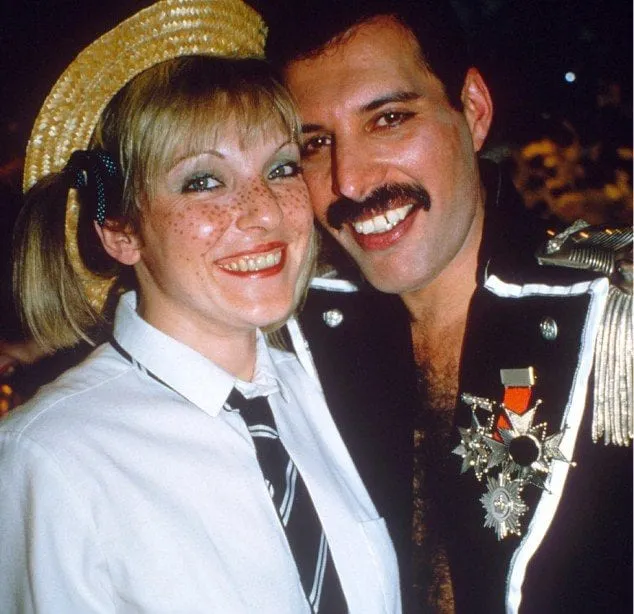 There was only one that would eventually end his life, which he wanted to keep to himself for as long as possible. Rather than hearing it from Freddie himself, Mary discovered that Mercury was HIV positive when she received a call from his doctors, who were having trouble getting in touch with the star themselves.
Just A Fantasy
Now that Mercury's life has been immortalized in a big-budget biopic, the differences between real and fantasy have become increasingly blurred. The film caused a big stir for how they portrayed the announcement of Mercury's illness.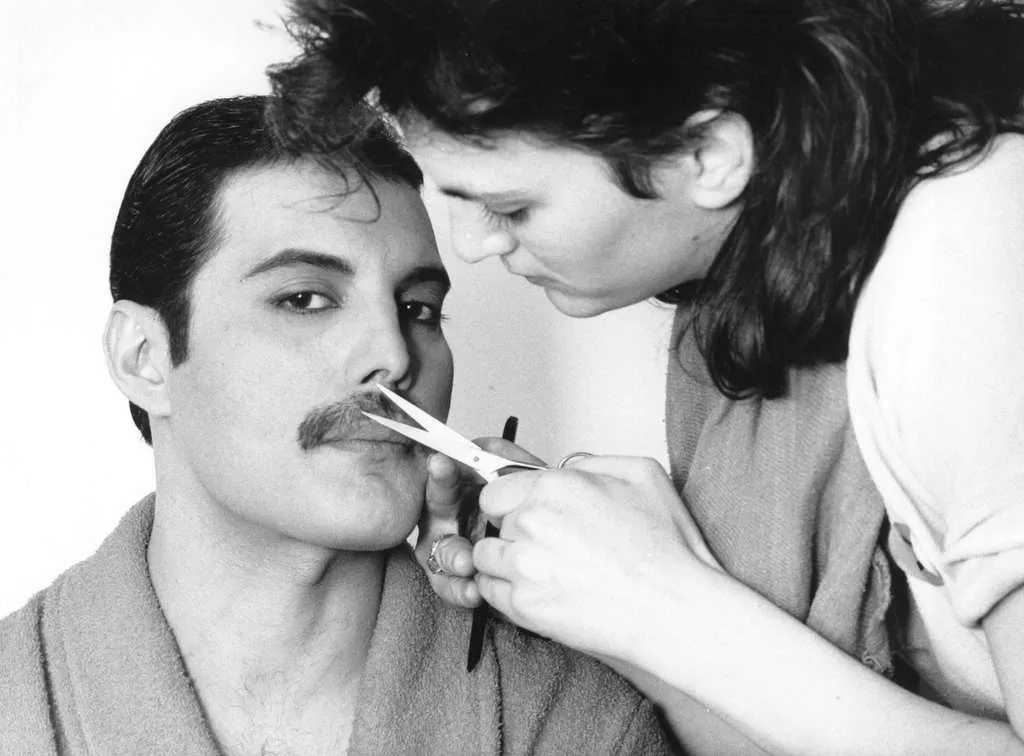 On screen, it came as a big announcement just in time for their Live Aid performance. In reality, however, Mercury pushed off announcing his diagnosis until just a few days before he died from medical complications that arose due to his AIDS status.
With A Ring
For the final few years of his life, many knew that Mercury was involved in a long-term relationship with a man named Jim Hutton.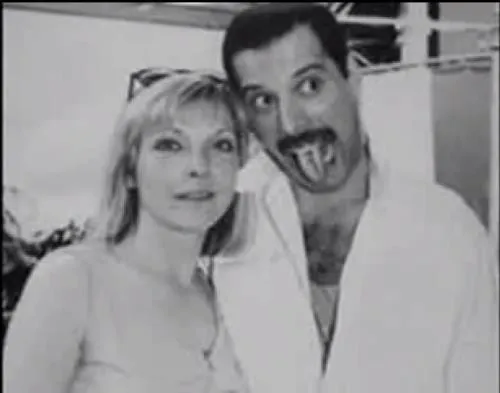 Hutton had even given Freddie a ring they considered to symbolize their marriage, but no matter their feelings for one another, it was clear that Mercury's heart was still split in two. Mercury may have been intimate with Hutton, but still, even post-diagnosis, Mary Austin was never far away. Their link would prove to have drastic consequences after his death.
Clinging To Love
In Mercury's final moments, he was sure to surround himself with those he loved best. No one was shocked to hear that Jim Hutton was on sight when he took his last breath, but it was less publicized that Mary was also present.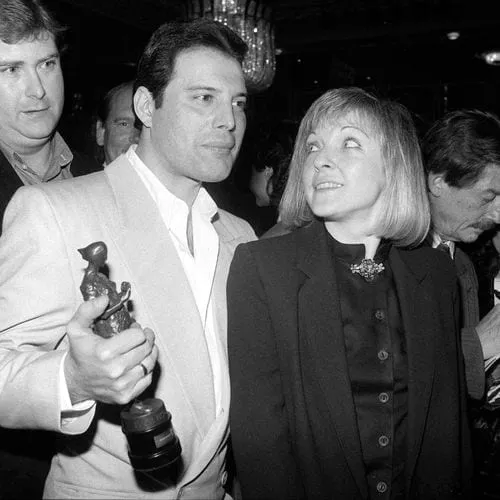 Arm in arm, Mary continued to whisper to Freddie just how much she still loved him, even as she knew that zero hour was approaching. Freddie passed on, but he still left several secrets to live on within Mary…
Spark Of Green
Upon Freddie's death, it seemed that trouble was ready to strike as soon as it was revealed that the rock legend had left a full half of his estate to Mary Austin.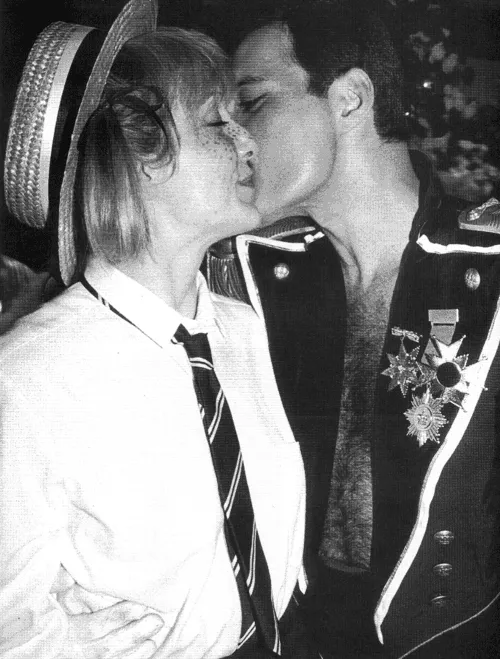 The remaining members of Queen couldn't get over the fact that Mary had been given his mansion. Even Jim Hutton's inheritance was nothing in comparison to what Mary had received. In the years since, it seems they've never forgiven Mary for Freddie's love. Still, she had another card up her sleeve.
Stuck In Time
Though Freddie has been long gone, for Mary, it seems like little has changed, except that he just isn't a physical presence in her life anymore.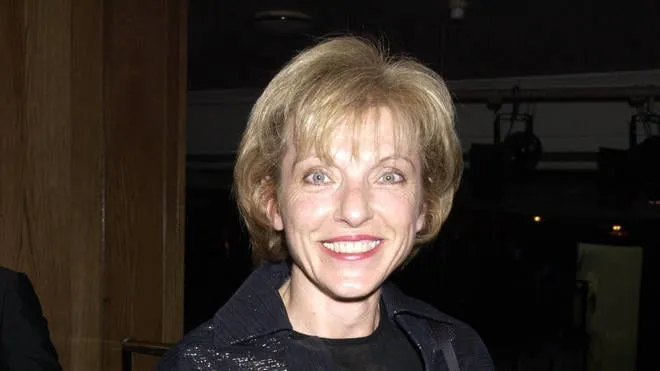 At the very least, she has the mansion Freddie left her, which she has purposely kept the same since the day he died, proving that his memory still holds a significant sway over her heart. Mary could have started over with Freddie gone, but for some reason, she has never been able to.
An Unfillable Hole
Years later, Mary reflected on how Freddie's death had truly impacted her. She shared in a rare interview, "I lost my family, really, when Freddie died," she said later.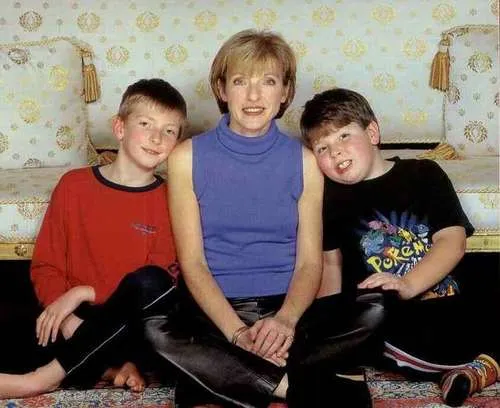 "He was everything to me, apart from my sons. He was like no one I had met before." The only thing Mary had left to hold on to was the secret Freddie had entrusted to her in his twilight days. That secret would become one of the biggest mysteries in music history…
Hidden In Heart
Freddie Mercury requested Mary Austin to spread his ashes after his death, but he made it clear that no one, not even his surviving family members or bandmates, should know where they were placed. He wanted to prevent any disrespectful acts towards his remains, such as what had happened to other renowned musicians.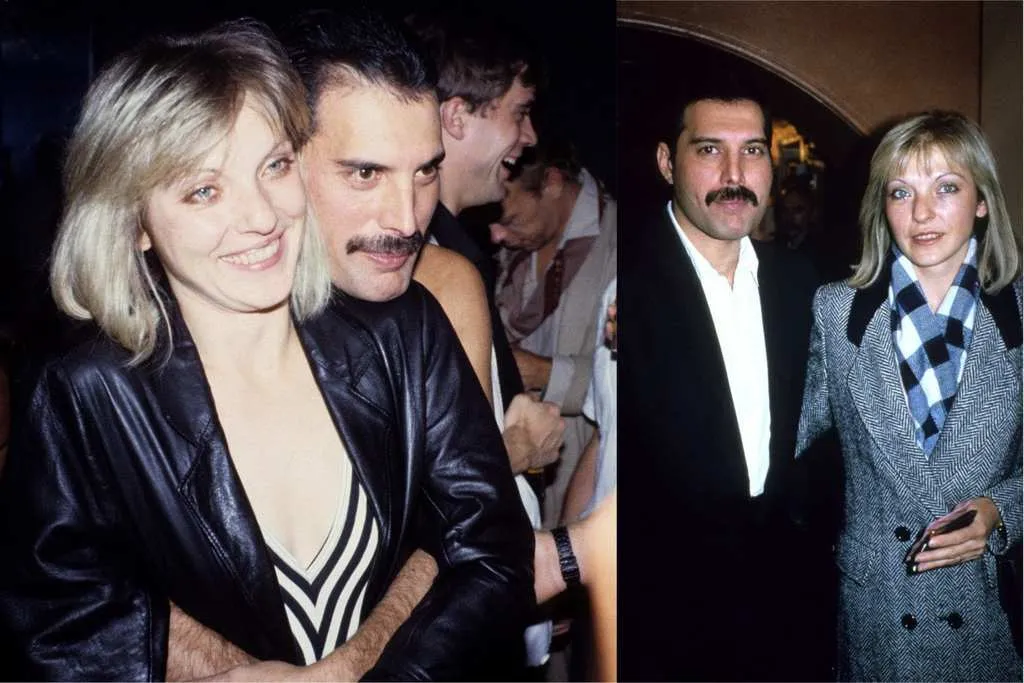 Mary strongly upheld the confidentiality of the secret to the extent that she postponed burying the ashes. Up until now, she has not revealed the puzzle to anyone.