Are you new to the world of makeup and feeling a bit overwhelmed? Don't worry, we've got you covered! Starting out with makeup can be exciting yet intimidating, especially when you're unsure of where to begin or how to apply it properly.
-Advertisement-

In this article, we aim to provide a helpful guide for makeup beginners. We'll walk you through the basics, recommend essential products to have in your collection, and offer valuable makeup tips and techniques. At Red Apple Lipstick, we prioritize the use of safe and skin-friendly makeup that enhances your natural beauty rather than masking it. We believe in creating a look that makes you feel confident and comfortable in your own skin.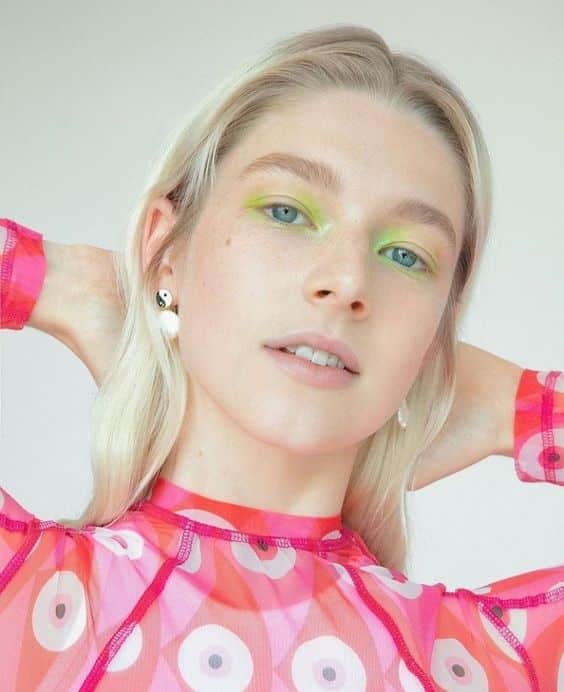 Remember, makeup is all about expressing yourself and having fun. Once you feel more comfortable with the basics, don't be afraid to explore different colors, textures, and techniques. Embrace the joy of experimenting and finding your own unique style. So, let's dive in and discover the wonderful world of makeup together!
-Advertisement 3-

Where to Begin?  
To get started on your makeup journey, you first need to know a couple of things about your skin. For starters, you need to know your skin's tone and undertone. Also, knowing your skin type will be important as well. Knowing this will be very useful when deciding on what makeup products to choose. Let's briefly go over these.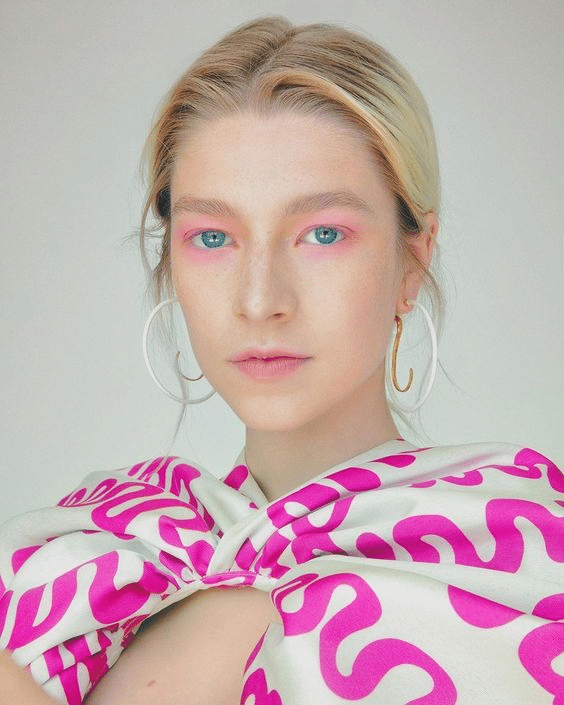 What is Your Skin's Tone?  
Your skin tone refers to the color and undertones of your skin. It is determined by the amount of melanin present, which is influenced by genetics. There are different categories of skin tone. Fair or light skin tones usually have less melanin and can have pink or peach undertones.
-Advertisement-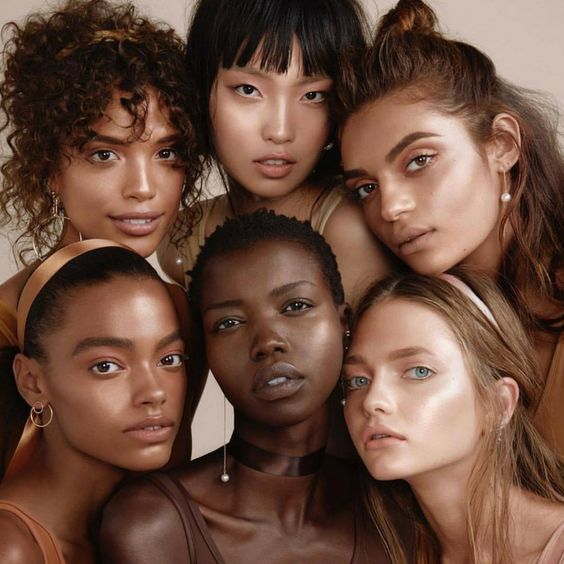 Medium skin tones have a moderate amount of melanin and can range from light tan to olive or golden undertones. Tan skin tones have a higher concentration of melanin and often have warm or neutral undertones. Deep or dark skin tones have a higher amount of melanin and can range from rich brown to ebony, with cool or warm undertones.
-Advertisement-

Understanding your skin tone helps in selecting makeup products that complement and enhance your natural complexion. Keep in mind that these categories are general guidelines, and it's important to experiment with different shades to find what works best for you, as everyone's skin is unique.
What is Your Skin's Undertone?  
Your skin's undertone refers to the underlying hue that is present beneath your skin's surface. It is separate from your skin tone, which refers to the overall color of your complexion. Understanding your undertone is important when choosing makeup shades and determining which colors complement your skin best.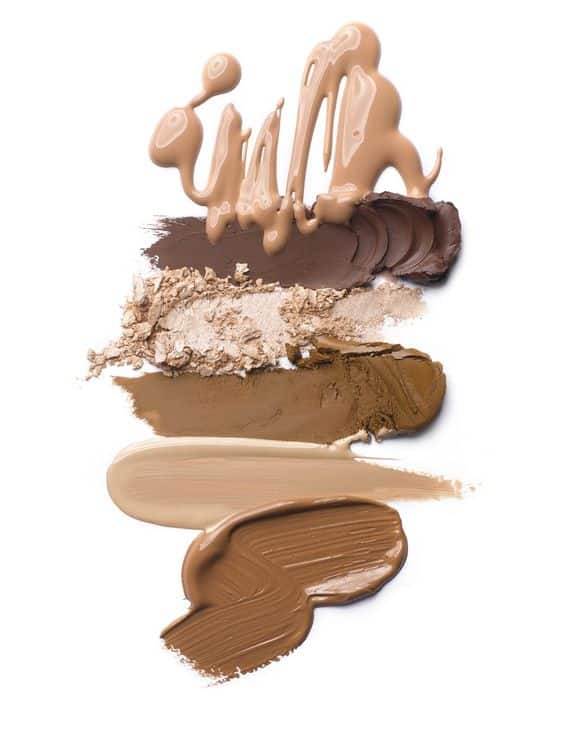 -Advertisement-

There are three main undertone categories:
Cool Undertone: Skin has hints of blue, pink, or red. Veins on wrist appear more blue. Complements jewel tones, purples, and blues.
Warm Undertone: Skin has hints of yellow, peach, or golden hues. Veins on wrist appear more green. Goes well with earthy tones, oranges, and warm browns.
Neutral Undertone: A balance of warm and cool tones. Skin may have a mix of undertones. Versatile and can suit a wide range of colors.
What is Your Skin's Type?  
Understanding your skin type is essential for choosing the right skincare products and developing a suitable skincare routine. It helps address specific concerns and maintain a healthy complexion. Remember, everyone's skin is unique, and individual variations within each skin type exist. Consulting with a dermatologist or skincare professional can provide personalized guidance for your specific skin concerns.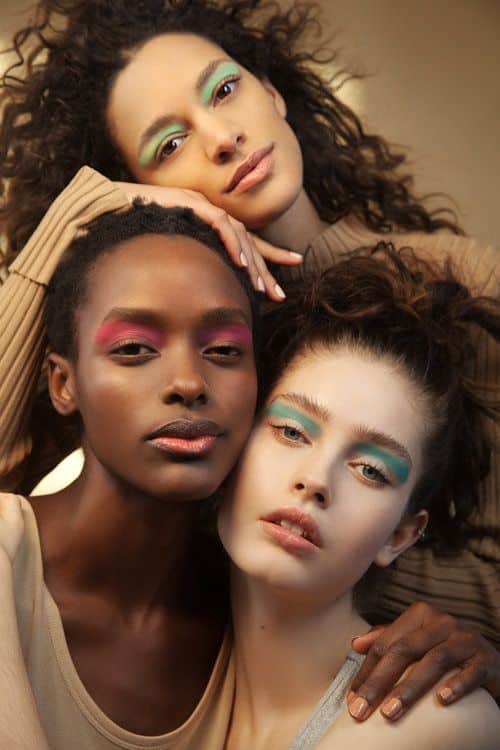 Normal Skin: Well-balanced, smooth texture, few imperfections.
Dry Skin: Tight, flaky or rough, lacks moisture.
Oily Skin: Excessive sebum production, shiny or greasy, prone to breakouts.
Combination Skin: Mix of oily and dry areas, oily T-zone, normal or dry cheeks.
Sensitive Skin: Easily irritated, prone to redness and inflammation.
Products You Will Need for Your Makeup Routine 
-Advertisement-

When it comes to makeup, having a few essential products on hand is always a good idea. While you may not use all of them every time you do your makeup, especially if you prefer a more natural look, having these basics in your collection gives you options. One brand that offers a fantastic range of basic makeup products, excluding base products, is Red Apple Lipstick. What makes their products stand out is their commitment to using gentle, clean, and safe ingredients, making them suitable for all skin types. Having these reliable and high-quality basics from Red Apple Lipstick ensures that you're equipped with the essentials for any makeup look you want to create.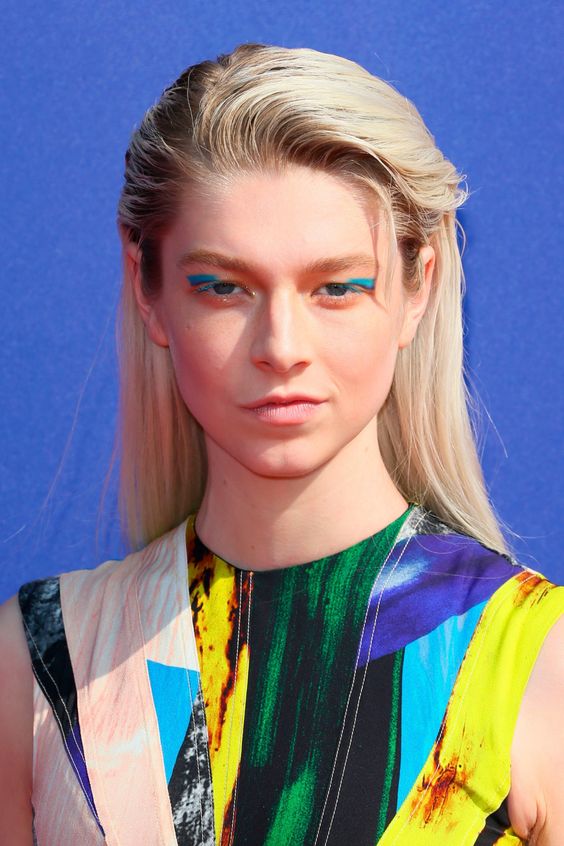 Always make sure to read ingredient labels on any product you are considering trying. You want to make sure you know what you are putting on your skin, even more if you have sensitive skin. There are a lot of products out there, including makeup, containing harsh ingredients that could potentially be irritating, even harmful, to the skin. Look out for ingredients such as parabens, petroleum & mineral oil, lead, talc, and fragrance- all these can be irritating and potentially toxic, so it's best to avoid them.  
Base Products   
Choosing the right base products for your makeup is crucial for achieving a flawless and long-lasting look. It starts by considering your skin type and its specific needs. Whether you have dry, oily, normal, or combination skin, opt for base products that cater to those requirements.
-Advertisement-

Additionally, determine the level of coverage you desire, from sheer to full, based on your skin concerns. Consider the finish you prefer, whether it's a matte, dewy, or satin look. Finding the perfect shade match is essential, ensuring a seamless blend with your natural skin tone. Take note of the formula and ingredients, especially if you have sensitive skin, and look for non-comedogenic and hypoallergenic options.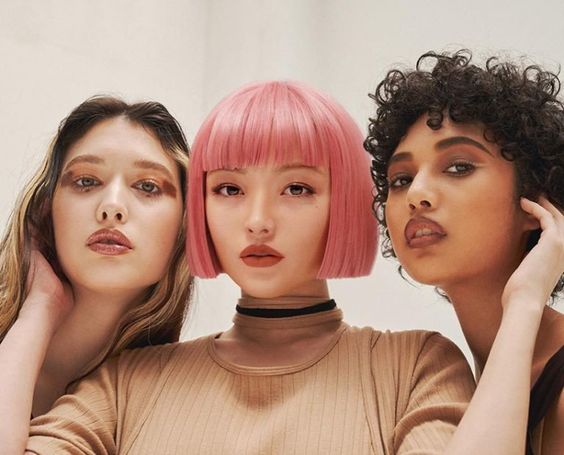 Seeking recommendations, reading reviews, and consulting experts can help guide you towards the ideal base products that will enhance your natural beauty and provide the desired coverage and finish for your makeup.
-Advertisement-

Bronzer
Bronzer is a versatile makeup product hat can add warmth, dimension, and a sun-kissed glow to your complexion.
Purpose: Adds warmth, dimension, and a sun-kissed glow to the complexion.
Shade Selection: Choose a shade slightly deeper than your natural complexion.
Application: Use a fluffy brush and apply in a "3" shape on the temples, cheeks, and jawline.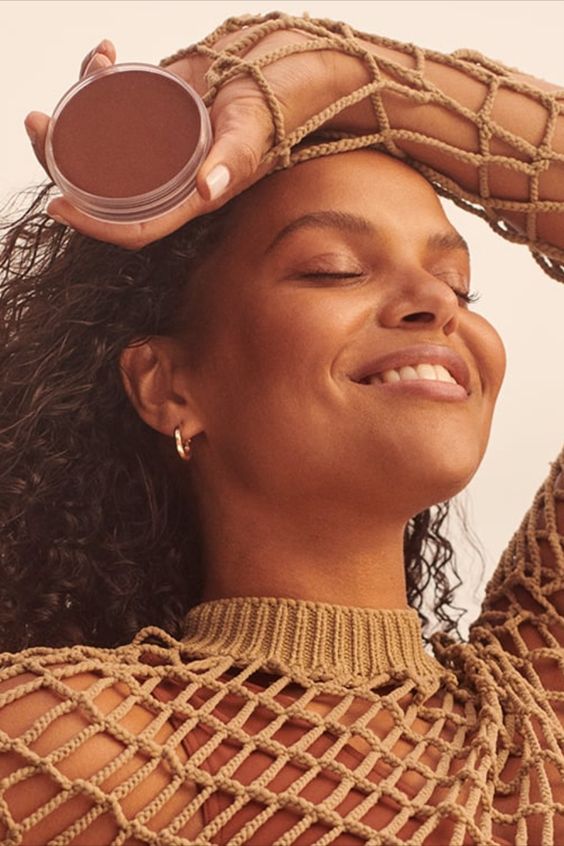 Buildable Coverage: Start with a light application and gradually build up as desired.
Finishes: Available in matte and shimmer options for different effects.
Multi-purpose Use: Can also be used as eyeshadow or to add warmth to the neck and décolletage.
Blush
Blush is meant to add a natural-looking flush of color to the face. It is a great way to add a youthful glow to the complexion. In general, cool-toned complexions will look best with cool-toned blush shades and warm-toned complexions will look best in warm-toned blush shades. However, keep this very simple trick in mind when choosing blush shades: pick a blush that has the same undertone as your skin for a natural look, but for a bold look, pick one that has the opposite undertone.
-Advertisement-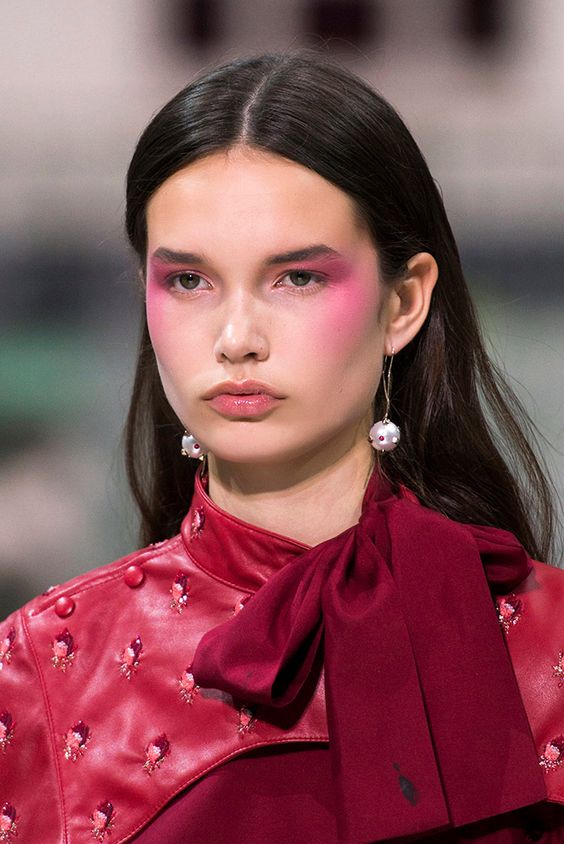 Lipstick and Lip Gloss  
Choosing between lipstick and lip gloss depends on personal preference, the desired level of color payoff, and the finish you want to achieve. Experimenting with both can help you find the perfect lip product for different occasions and looks.
Lip Gloss:
-Advertisement-

Sheer to Medium Coverage: Lip gloss provides a sheer to medium level of color, enhancing the natural color of the lips with a glossy finish.
Hydrating and Shine: Lip glosses often contain moisturizing ingredients, providing hydration and a glossy shine to the lips.
Versatile Use: Lip gloss can be worn alone for a natural look or layered over lipstick to add shine and dimension.
Easy Application: Lip glosses usually come with applicators, such as doe-foot wands or squeeze tubes, making them convenient for on-the-go touch-ups.
Subtle and Youthful Look: Lip glosses offer a more subtle and youthful appearance compared to the boldness of lipstick.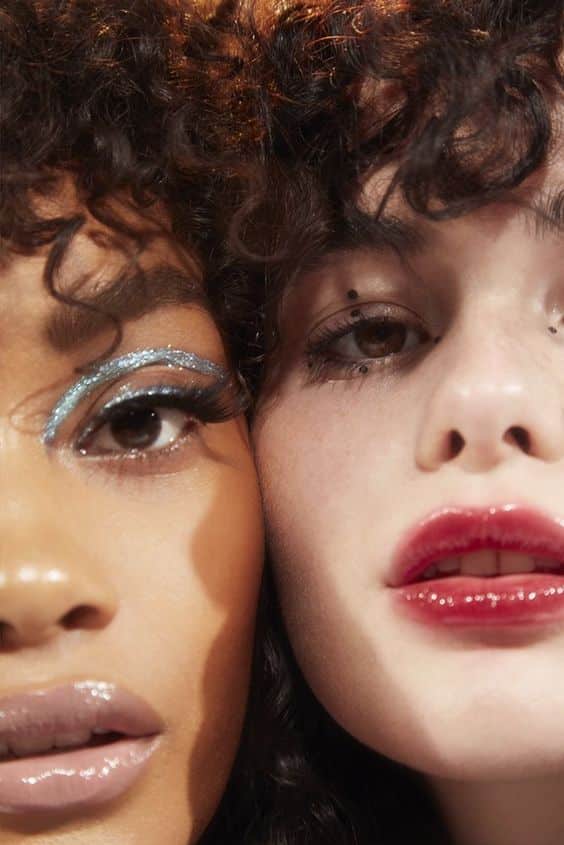 Lipstick:
Pigmented Color: Lipstick provides intense color payoff and is available in a wide range of shades, from subtle neutrals to bold and vibrant hues.
Variety of Finishes: Lipstick comes in various finishes, such as matte, satin, glossy, or shimmer, allowing you to choose the desired effect for your lips.
Long-lasting: Many lipsticks offer long-lasting wear, staying put for several hours without frequent touch-ups.
Versatility: Lipstick can be easily layered, mixed, or blended to create custom shades and effects.
Different Formulations: Lipstick formulations vary, including traditional bullet lipsticks, liquid lipsticks, and creamy formulas, each with its own texture and application.