Many times, kids end up becoming actors like their parents, especially in the entertainment industry. This happens a lot in the United States, England, France, and many other countries. It must be really tough for these kids to handle the pressure of being an actor like their parents. But let's have some fun! We've made a list of famous dads and their sons who look a lot like them. So, sit back, relax, and enjoy learning about some celebrity father-and-son pairs you might not know about!
Alain Delon and Alain-Fabien Delon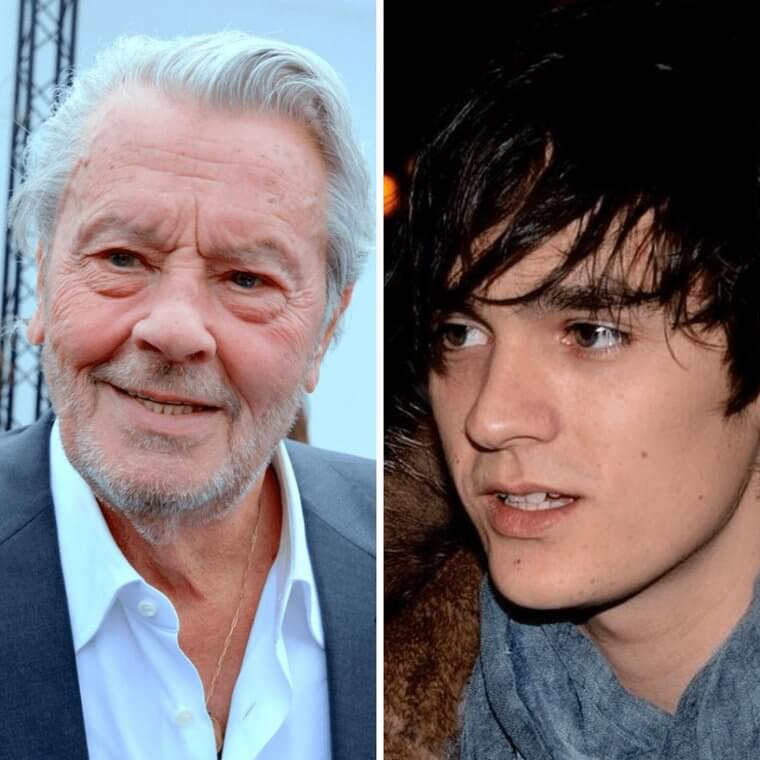 If you spend a lot of time with your parents, you might start liking the things they like. That happened with Alain Delon and his son, Alain-Fabien Delon. The older Delon was famous for acting in French films in the 1960s and was considered attractive. His son followed in his footsteps by becoming an actor and even did some modeling, making use of his good looks.
John Lennon and Sean Lennon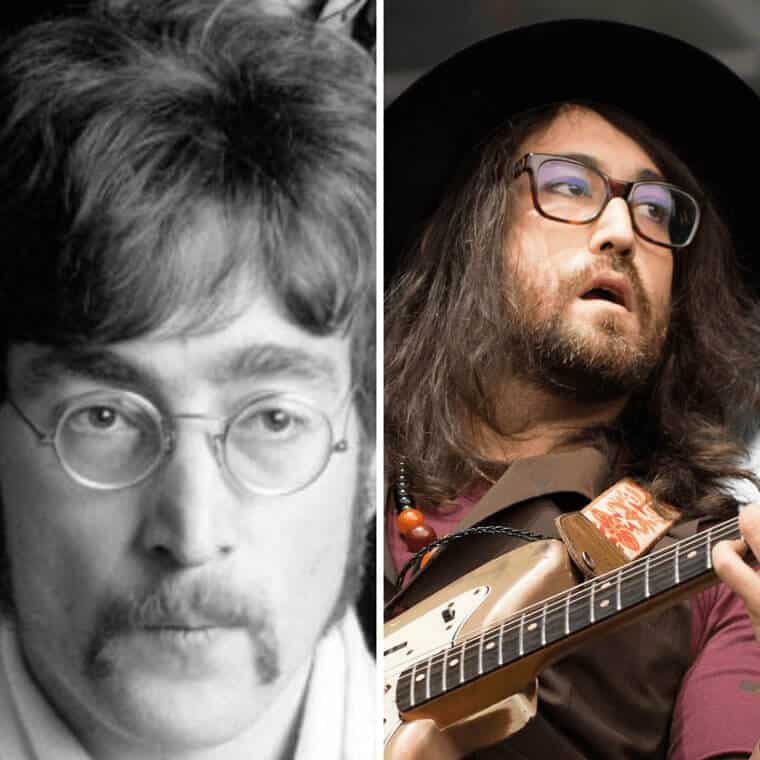 Being the child of one of the most famous musicians in the world must be challenging. However, Sean Lennon, the son of the late John Lennon, seems to be handling it well. His dad, John Lennon, was a music legend, and his mom, Yoko Ono, was also a great musician. That's a lot of expectations! But Sean has created his own music and even collaborated with his mom. It's a truly musical family!
Don Johnson and Jesse Johnson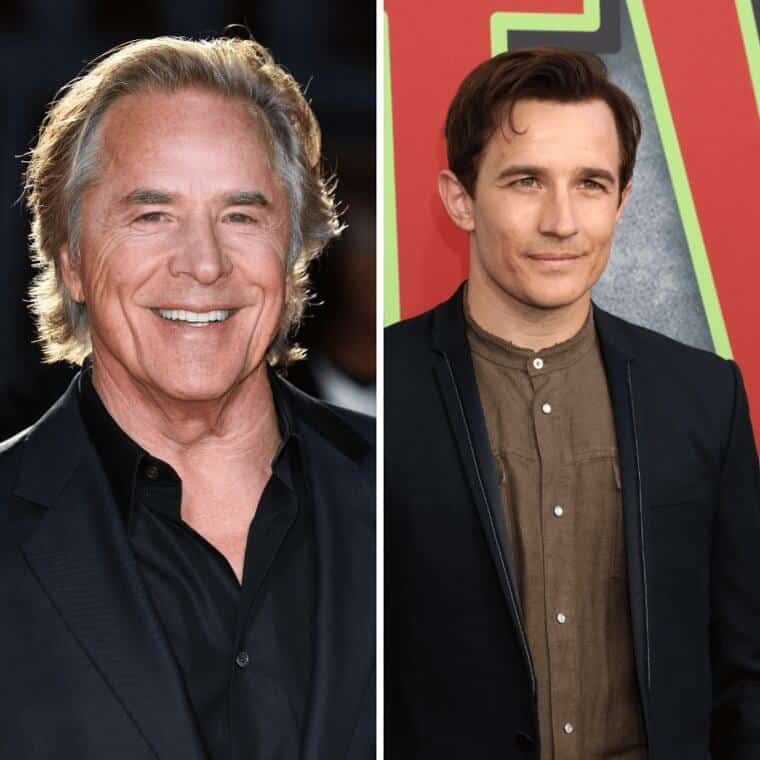 In the 80s, "Miami Vice" was a really big TV show, and one of the most popular actors on it was Don Johnson. He's not just an actor; he's also a director, producer, and singer. Now, his son, Jesse Johnson, is doing the same thing—becoming an actor. It must be great for Jesse to get advice from his dad, who's had a long and successful career. His father must be really proud of him!
Eugene Levy and Dan Levy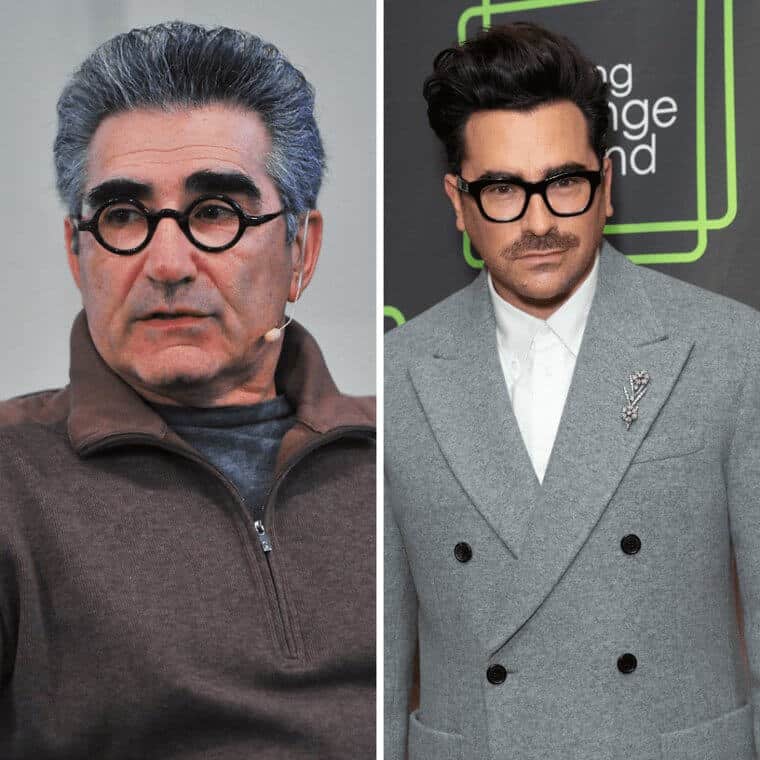 Eugene Levy has had a fantastic acting career that started in the 70s and continues today—an incredible achievement. What makes it even more special is that he had the chance to act alongside his son, Dan, in the beloved show "Schitt's Creek." The show is widely loved, and part of its charm is the relationship between the characters, including the father-son duo played by Eugene and Dan Levy. It must have been a dream come true for both of them.
Jude Law and Rafferty Law
Jude Law, the English actor, is widely considered one of the best actors today. He's been in movies, shows, and plays, and it seems like he's not slowing down anytime soon. It would be great to see him share the screen with his son, Rafferty, who is also pursuing a career in acting, following in his father's footsteps. Rafferty is just starting out, but it looks like talent runs in the family.
Jean-Claude Van Damme and Kristopher Van Varenberg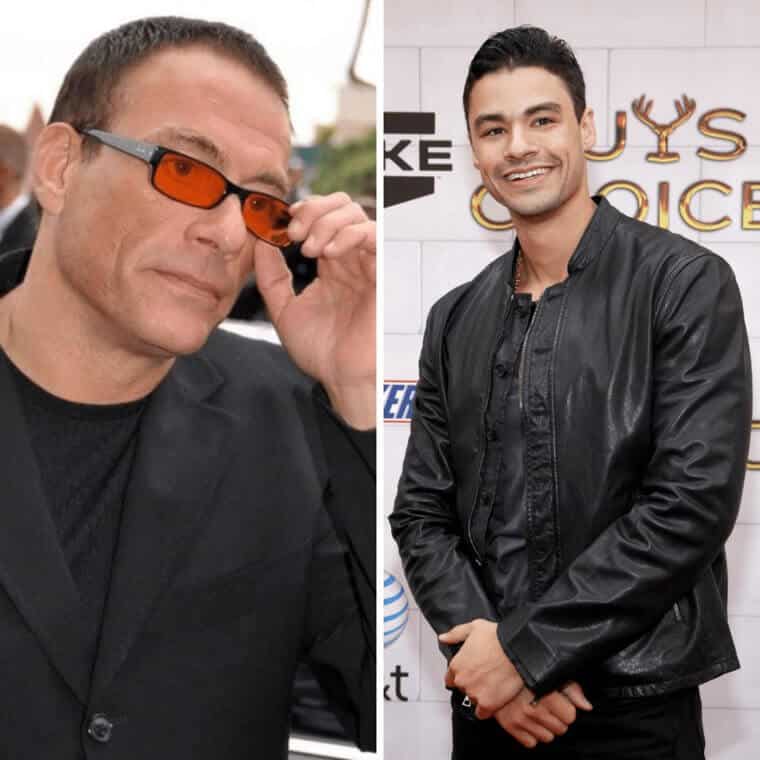 Jean-Claude Van Damme had a huge and impressive acting career, making him one of the most famous action stars ever. Beyond acting, he also directs and produces, making him a significant figure in the movie business. Now, his son, Kristopher Van Varenberg, has decided to follow in his dad's footsteps and has begun his own acting career. It's a big challenge, considering his father's success, but we believe he has the potential to succeed. Those are some big shoes to fill, but it looks like he's up for the challenge.
Bill Pullman and Lewis Pullman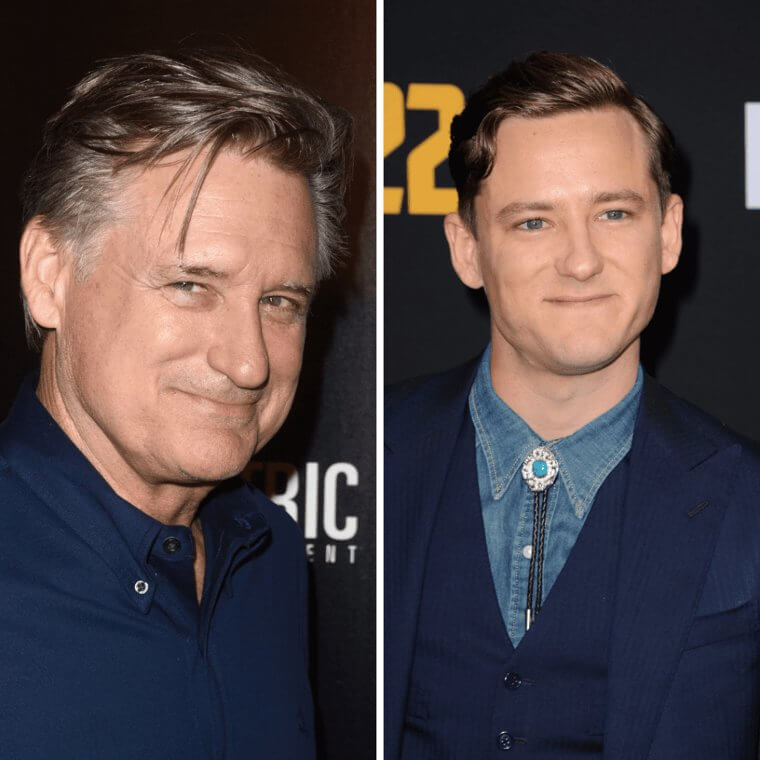 Bill Pullman is a highly recognized actor with numerous credits to his name, and his face is instantly familiar to many. Now, his son, Lewis Pullman, is stepping into the world of acting. Despite being young, there's a good chance he'll become a household name, much like his father. It'll be exciting to see where his career takes him, and many people believe he has the potential to become a star.
James Brolin and Josh Brolin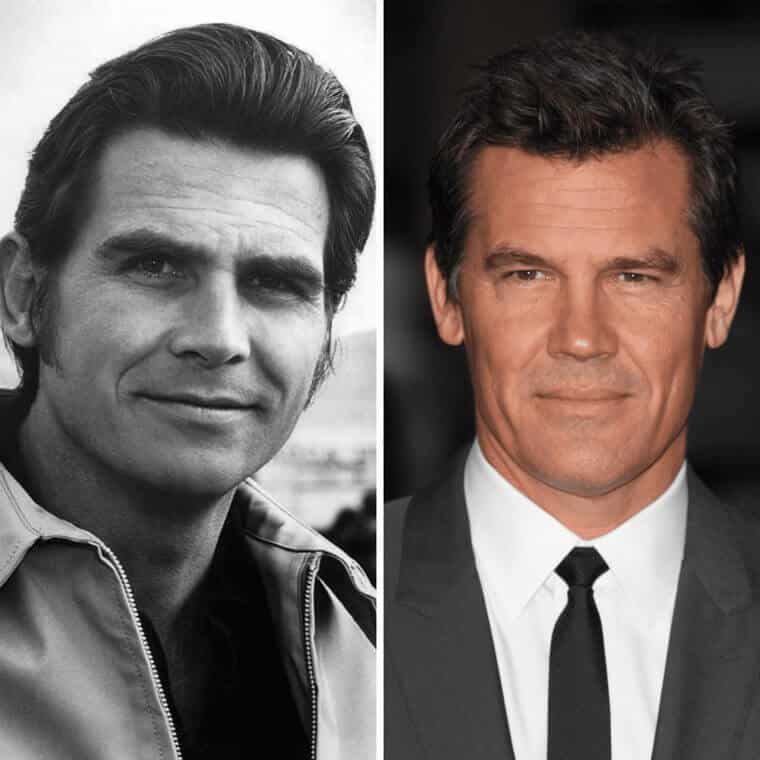 Josh Brolin is a well-known actor today, and interestingly, his father was also a big-name actor in his time. Both father and son have been part of some remarkable movies throughout their careers. It's intriguing to think about the conversations they might have when they get together. They've likely accomplished a lot, and it's probable that they are both proud of each other's achievements. It would be fascinating to be a part of one of their conversations and hear about their experiences in the world of acting.
Henry Fonda and Peter Fonda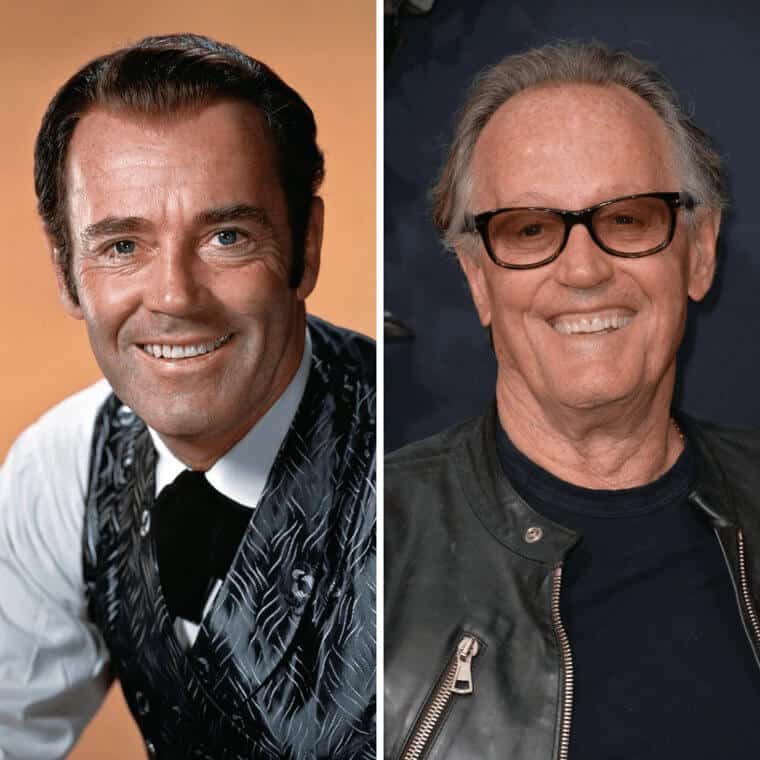 Henry Fonda was once synonymous with Hollywood, having dedicated an impressive 50 years to the industry—a remarkable achievement. Not only was he a skilled actor, but he also had a talented son, Peter Fonda, who made his mark in the industry. It's likely that Henry passed on a wealth of knowledge about acting to Peter over the years. With half a century of experience, Henry Fonda must have had a lot to teach and share with his son.
Val Kilmer and Jack Kilmer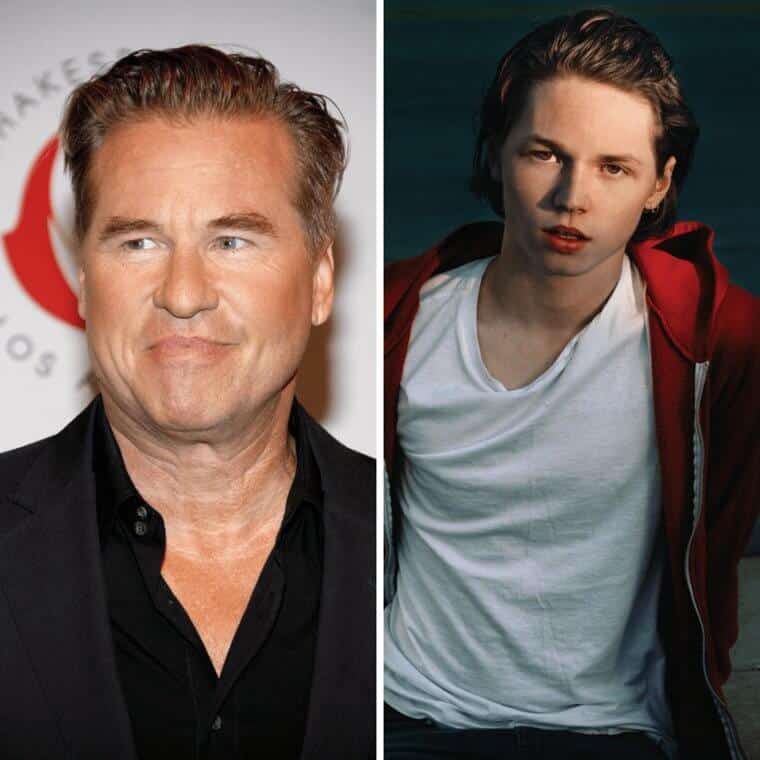 Val Kilmer was a prominent figure in the 90s, starring in numerous big movies like "Heat" and "Top Gun." His name is often associated with that era of filmmaking. Interestingly, he has a son named Jack who is venturing into the acting industry. If Jack takes after his father, there's a good chance he could become a star in his own right. It will be exciting to see how he makes his mark in the world of acting, following in the footsteps of his successful father.
Rob Lowe and John Owen Lowe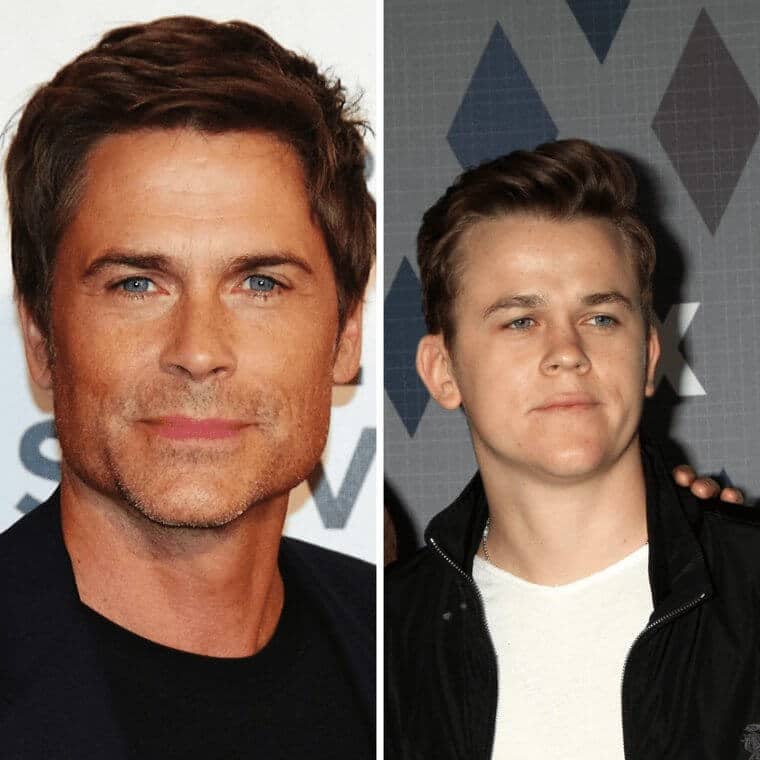 Rob Lowe was a heartthrob in the 80s and is still remembered for his roles in many movies from that time. Interestingly, his son, John, chose to stay away from acting and the media during his younger years. However, it appears that he is now showing an interest in the industry. It will be interesting to see if John can follow in his father's footsteps and become a heartthrob like Rob was in his prime. Time will tell how he navigates his path in the world of acting.
Tommy Lee and Brandon Thomas Lee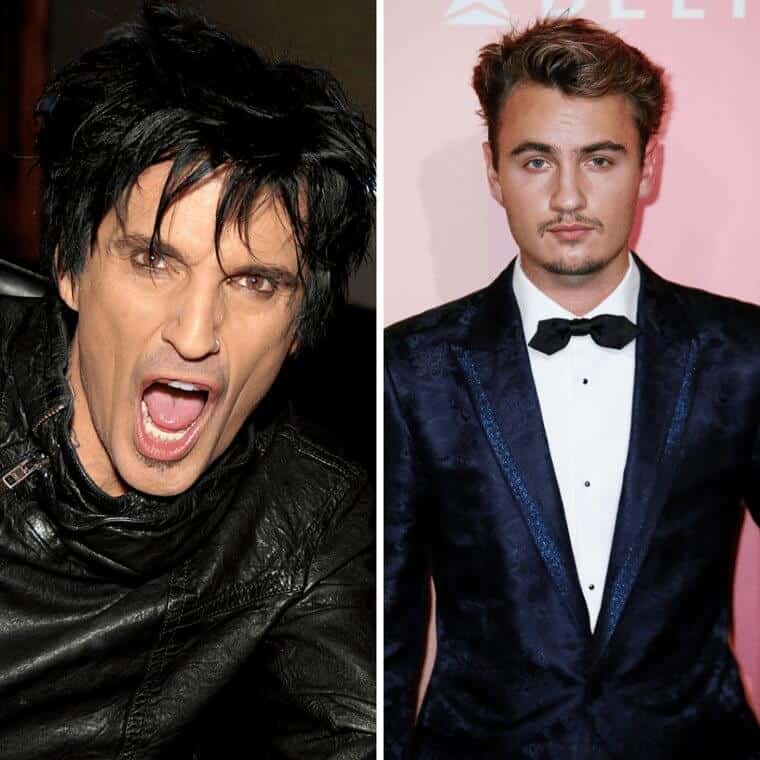 Tommy Lee and Pamela Anderson were one of the most talked-about couples of the last 30 years, especially in the 90s. They were everywhere—in magazines, on television, making it hard to escape their publicity. The couple had a child together, Brandon Lee. Now, Brandon is following in the footsteps of his mother and pursuing a career in acting. It's interesting to note that while his dad, Tommy Lee, is a musician, Brandon is choosing a different artistic path by getting into acting instead of music.
Damon Wayans and Damon Wayans Jr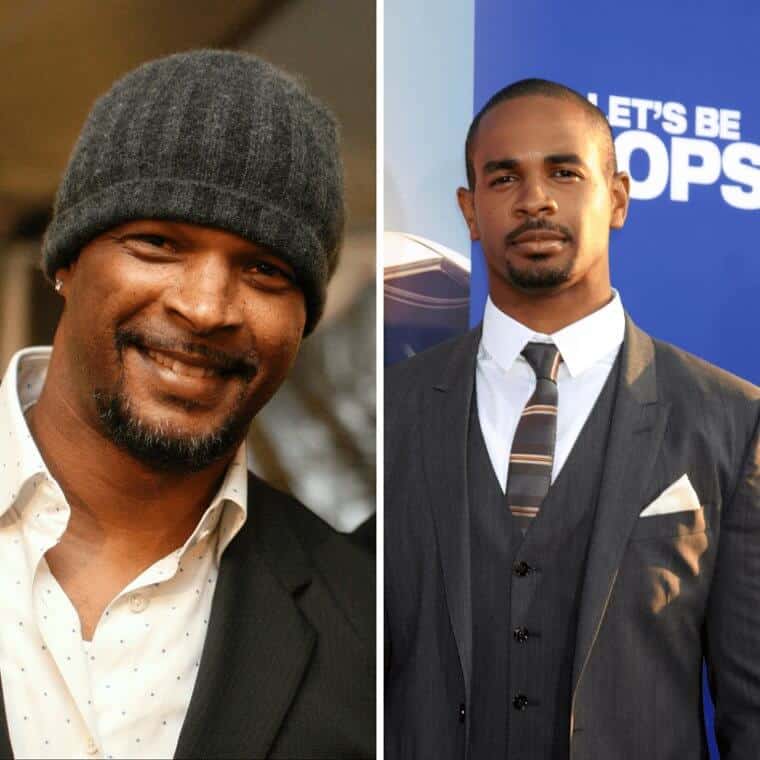 Damon Wayans Jr. faces a unique challenge in the acting industry, especially because his father is not just any actor but a well-known comedian, Damon Wayans. The Wayans family is known for its talent, and Damon Wayans Jr. has demonstrated his own comedic skills on multiple occasions. He's shown that the funny gene runs in the family, proving that humor isn't just reserved for his famous father and uncles.
Kurt Russell and Wyatt Russell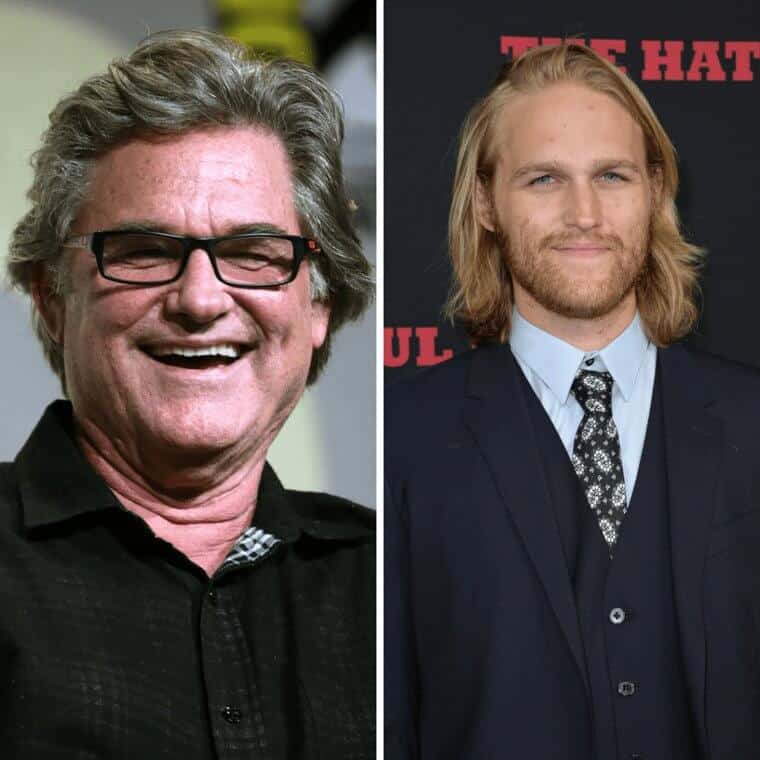 It's quite striking how much Kurt Russell and his son Wyatt Russell look alike—they could almost pass for twins. The resemblance doesn't just stop at their appearance; Wyatt also inherits his father's acting talent. He has been featured in several shows and movies, and it seems like only a matter of time before he becomes a well-known name in the entertainment industry.
Jeremy Irons and Max Irons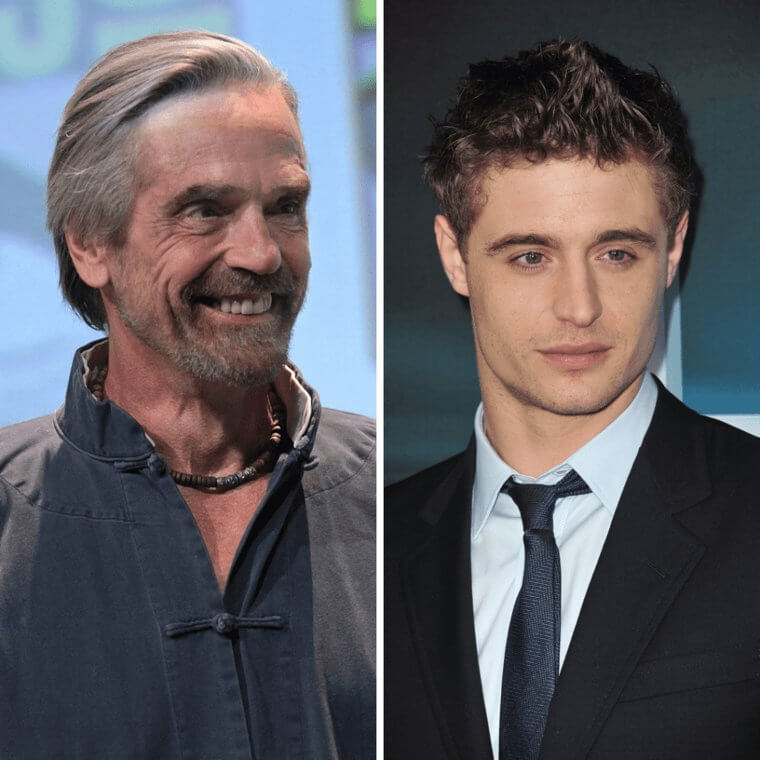 Jeremy Irons is a highly acclaimed actor with a massive talent that extends beyond Britain; he's known worldwide. Notably, he voiced Scar in Disney's "The Lion King." Now, his son, Max, bears a strong resemblance to him. The question remains: Can Max match his father's acting prowess? If he can, it seems likely that this young man has a promising and long career ahead of him in the world of acting.
Nicolas Cage and Weston Coppola Cage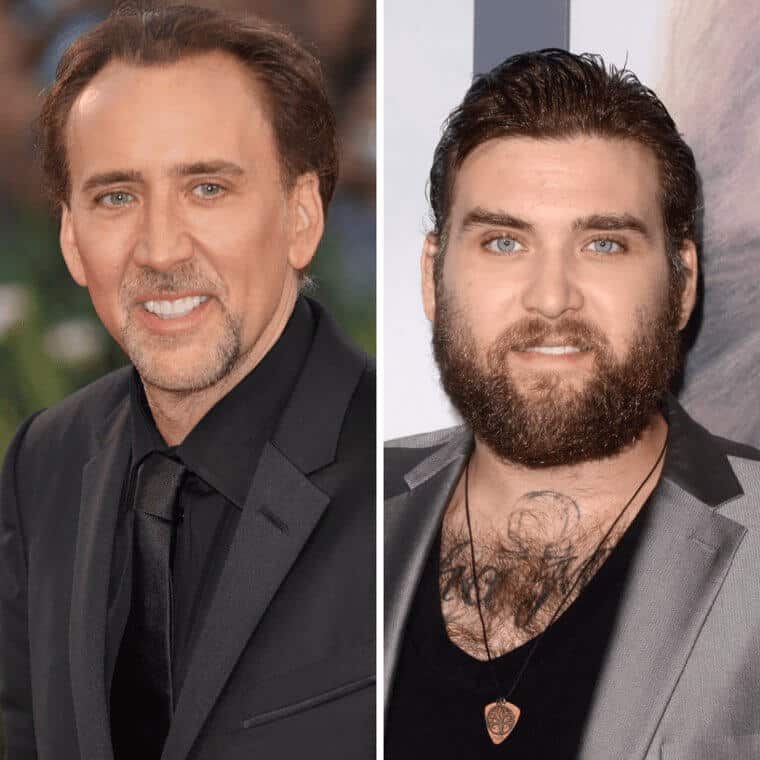 Nicolas Cage is known for his bold and talented approach to acting, taking on roles that many wouldn't dare to consider. His fearlessness in his craft has earned him a lot of admiration. Interestingly, his son, Weston, initially tried his hand at acting but didn't find success in that field. Instead, he transitioned to making death metal. While it's a departure from acting, pursuing a career in music can be seen as pretty badass in its own right.
Jerry Stiller and Ben Stiller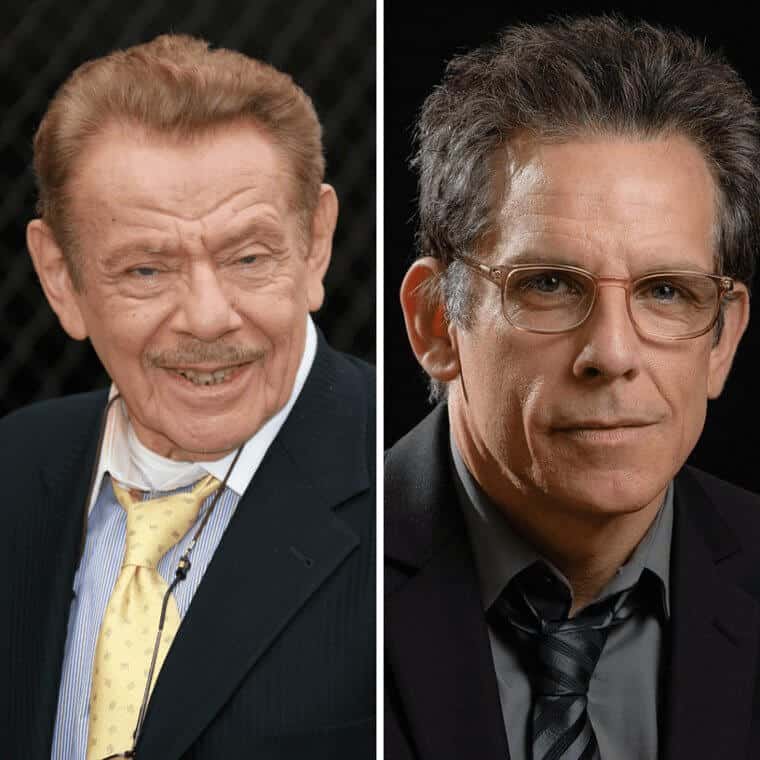 Ben Stiller is widely recognized as one of the funniest actors in the business, with a string of humorous movies that have brought joy to millions. Films like "Zoolander," "Meet the Fockers," and "Night at the Museum" showcase his comedic talent. Interestingly, his father, Jerry Stiller, was also an actor in his own right. While some may not be aware of their relationship, their resemblance is evident when you see them together. The comedic apple didn't fall far from the tree in the Stiller family.
Lloyd Bridges and Jeff Bridges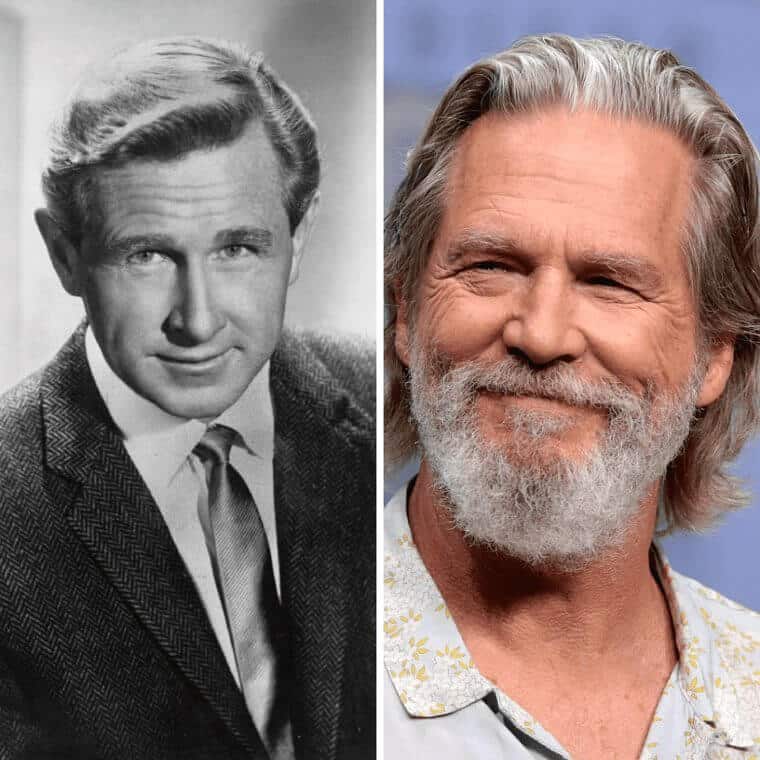 Lloyd Bridges had a remarkable career, starring in over 150 films—an achievement that many aspiring actors today can only dream of. He had a genuine love for acting. Fortunately for us, he passed on his talent to his son, Jeff Bridges, who is also incredibly talented and known for his humor. While Jeff may not have reached 150 films, he made a lasting impact with roles like "The Big Lebowski," a film that many people loved and continue to appreciate.
Mel Gibson and Milo Gibson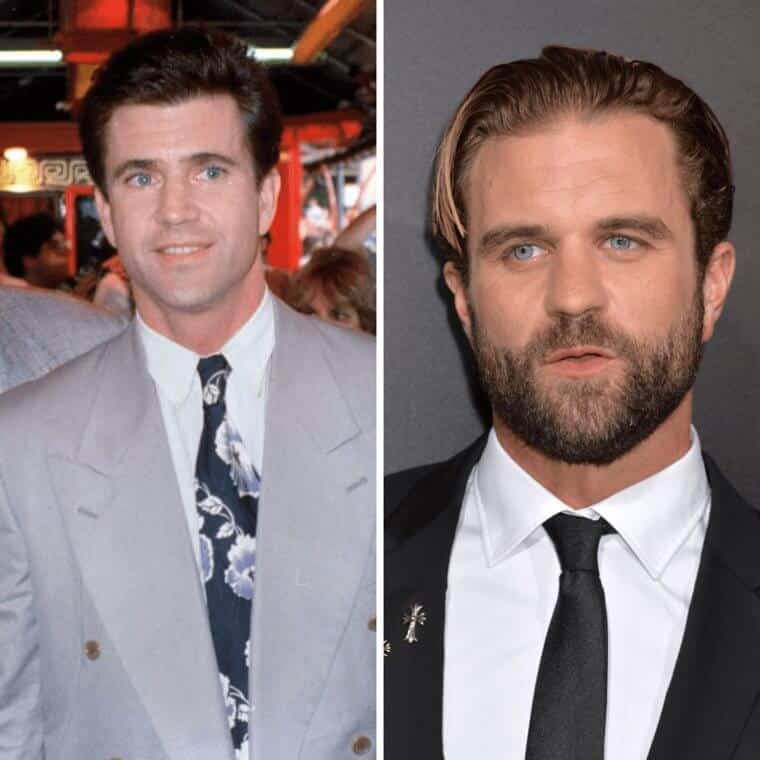 Mel Gibson is unforgettable for his roles in iconic movies like "Lethal Weapon" and "Braveheart." With years of experience in the industry, he continues to surprise audiences with his talent. Following in his father's footsteps, Mel's son, Milo, is also pursuing a career in acting. Although Milo is still early in his journey in the industry, there's hope and anticipation that he might carve out a career as impressive and memorable as his father's.
Pierce Brosnan and Dylan Brosnan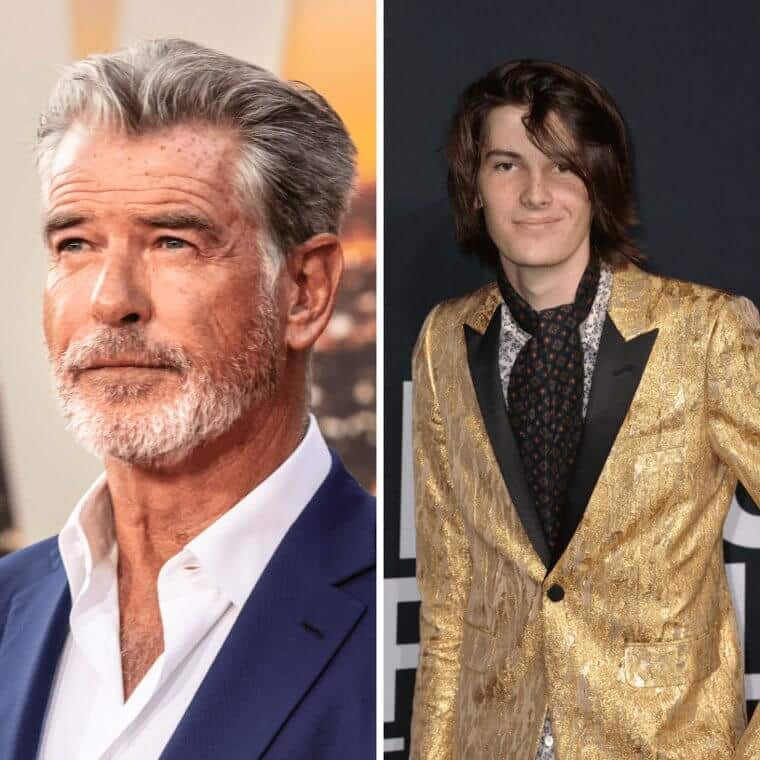 Dylan Brosnan faces quite a bit of pressure, considering his father, Pierce Brosnan, was James Bond in several Bond films. This legacy can be a lot to live up to for someone trying to make a name for themselves in acting. Fortunately for Dylan, he's also involved in modeling, giving him a backup plan. While he pursues acting, having another avenue like modeling provides him with additional opportunities and options for his career.
Tom Hanks and Colin Hanks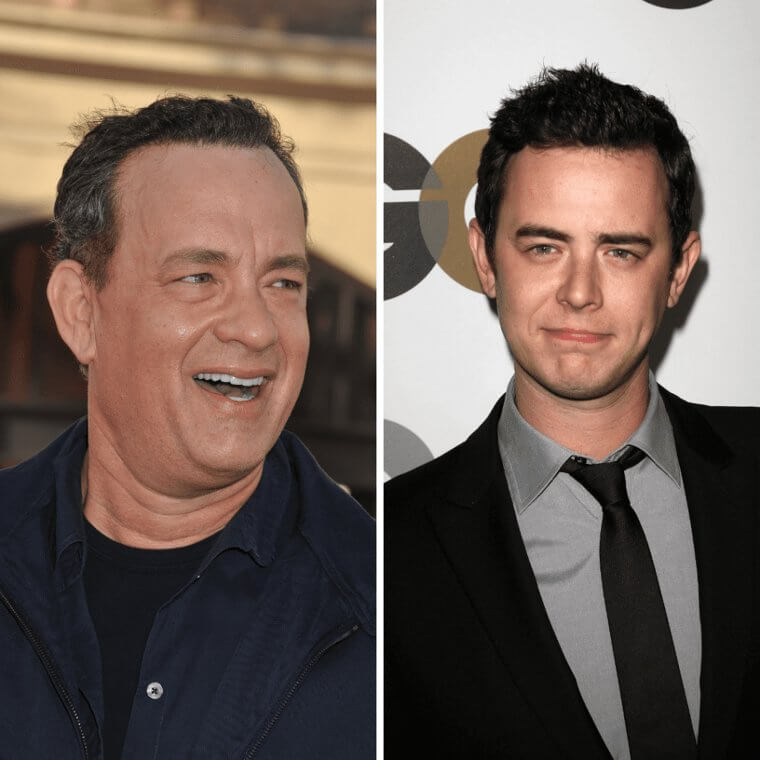 Tom Hanks is often affectionately referred to as "America's dad" for his genuine, kind, and feel-good persona. Interestingly, he is also the actual father of Colin Hanks, who is following in his father's footsteps as an actor. While Colin may not have had films as impressive as his father's at this point, he still has a long career ahead of him, and it will be interesting to see where his journey in the entertainment industry takes him in the future.
David Beckham and Brooklyn Beckham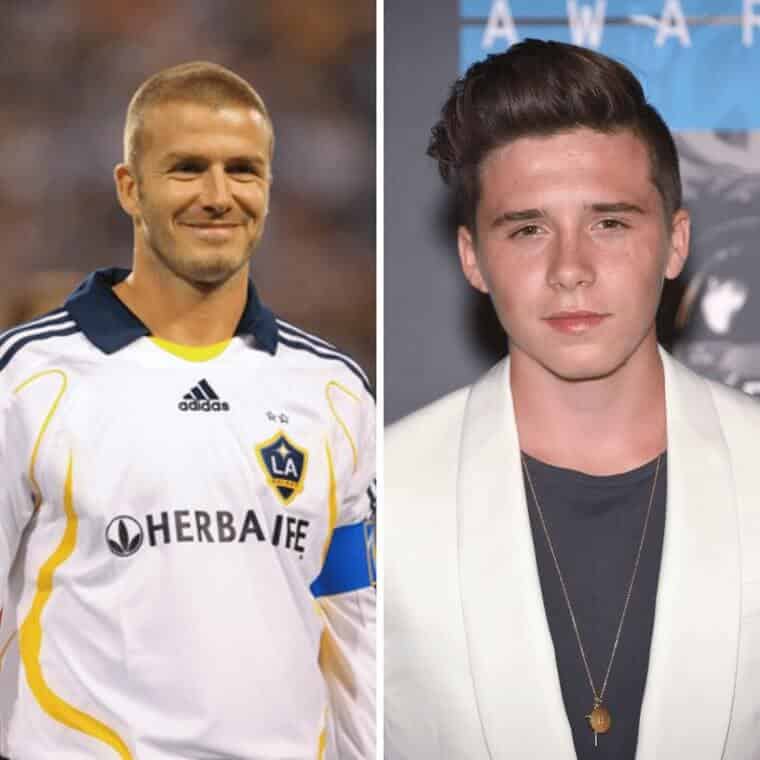 David Beckham, renowned for his soccer skills and good looks, has had a successful career with various opportunities and sponsorships. Now, his son Brooklyn is stepping into the limelight, and the striking resemblance between father and son suggests that Brooklyn might have similar opportunities coming his way. It will be interesting to see if he follows in his father's footsteps, not just in looks but also in the diverse career paths that David has explored beyond soccer.
Alan Thicke and Robin Thicke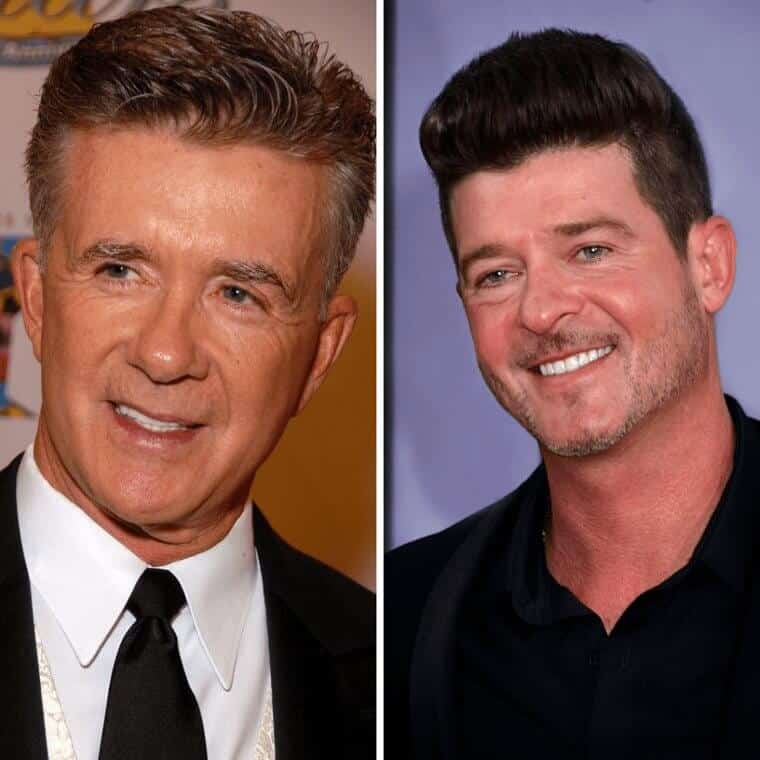 Alan Thicke is fondly remembered by many as the dad on the sitcom "Growing Pains," and his genuine charm endeared him to audiences. His son, Robin, took a different artistic path and became a highly talented singer. Robin Thicke has achieved success with hit albums and collaborations with some of the biggest names in the music industry. The Thicke family is indeed a talented one, showcasing their skills in both television and music.
Jack Nicholson and Ray Nicholson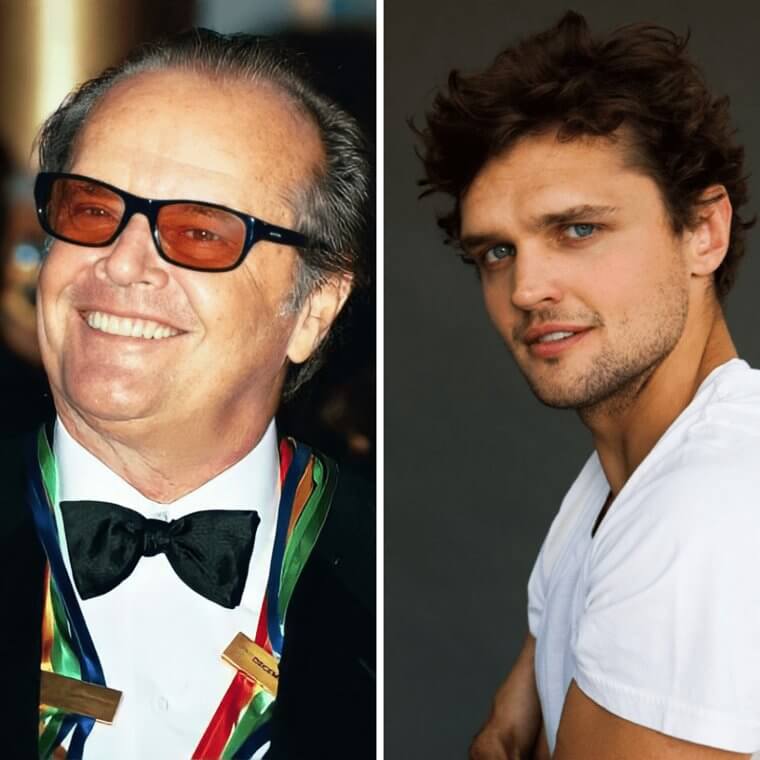 Jack Nicholson is a Hollywood legend, boasting a nearly 80-year career in movies, with numerous award-winning performances. His acting prowess is undeniable, and fortunately, some of those skills seem to have been passed down to his son, Ray Nicholson. While Ray is still navigating his way in the acting world, it's not hard to imagine that, given his family's legacy, he may soon follow in his father's footsteps and make a mark in the world of movies.
David Bowie and Duncan Jones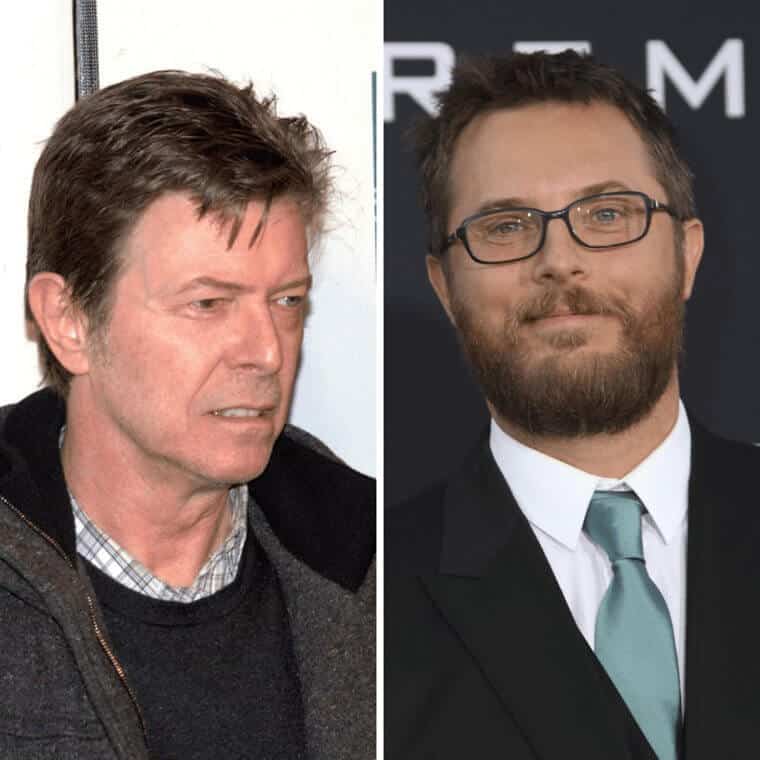 David Bowie was a global icon, known for his immense talent in music and entertainment. Interestingly, his son, Duncan, has chosen a different artistic path and become a filmmaker and writer. Duncan's film "Moon" even earned a BAFTA nomination, suggesting that the talent in the Bowie family has indeed been passed down. Duncan is fortunate to have such a talented and influential father, and it's impressive to see him making his mark in the creative world in his own unique way.
David Cassidy and Beau Cassidy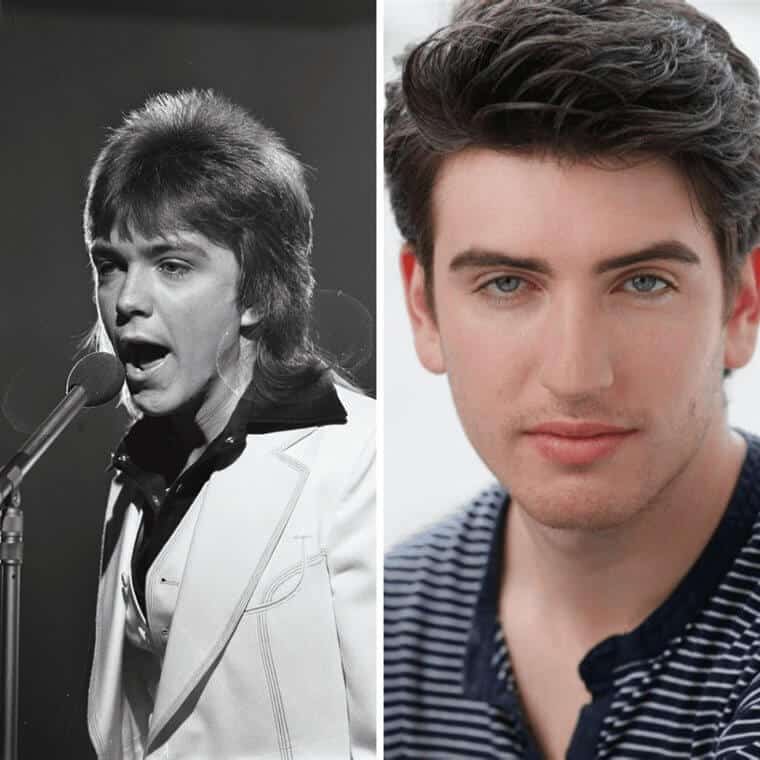 David Cassidy was a versatile talent, excelling in both acting and singing. He gained fame on the show "The Partridge Family," and his popularity soared throughout the 70s. Following in his father's musical footsteps, David's son, Beau, is also a musician. While Beau may not have reached the same level of fame as his father yet, the talent and influence passed down from David Cassidy suggest that he has the potential to make his mark in the music industry. It seems inevitable that Beau will continue to develop his musical career.
Ice Cube and O'Shea Jackson Jr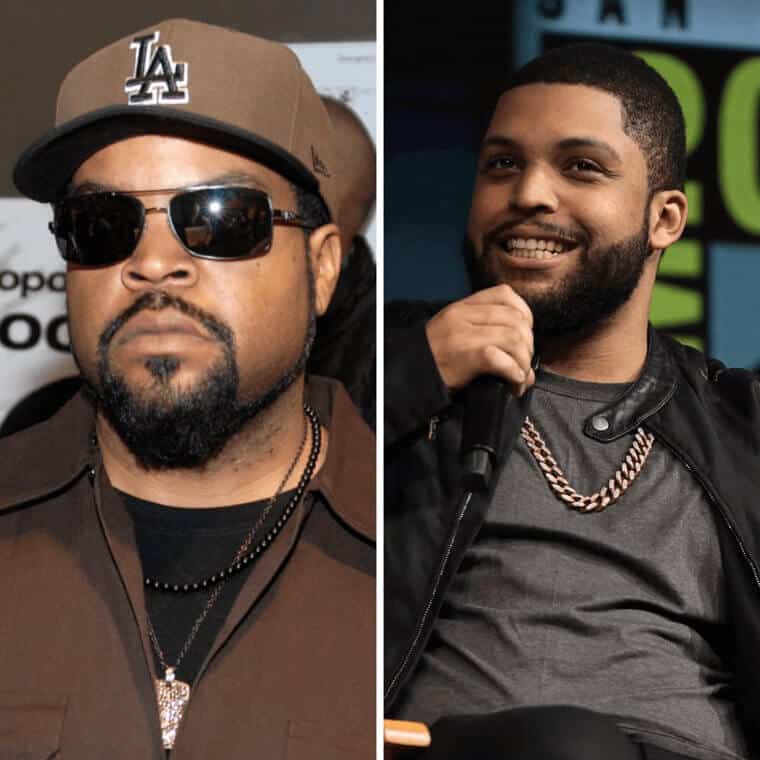 Ice Cube, a highly renowned rapper, successfully transitioned into acting, showcasing his versatility and talent. His son, O'Shea Jackson Jr., has also entered the world of acting and made a mark in Hollywood. With both father and son contributing to the entertainment industry, there's anticipation to see what O'Shea Jackson Jr. will take on in the future. The talent seems to run strong in the family, and fans are excited to witness his continued growth and achievements.
Stevie Wonder and Kwame Morris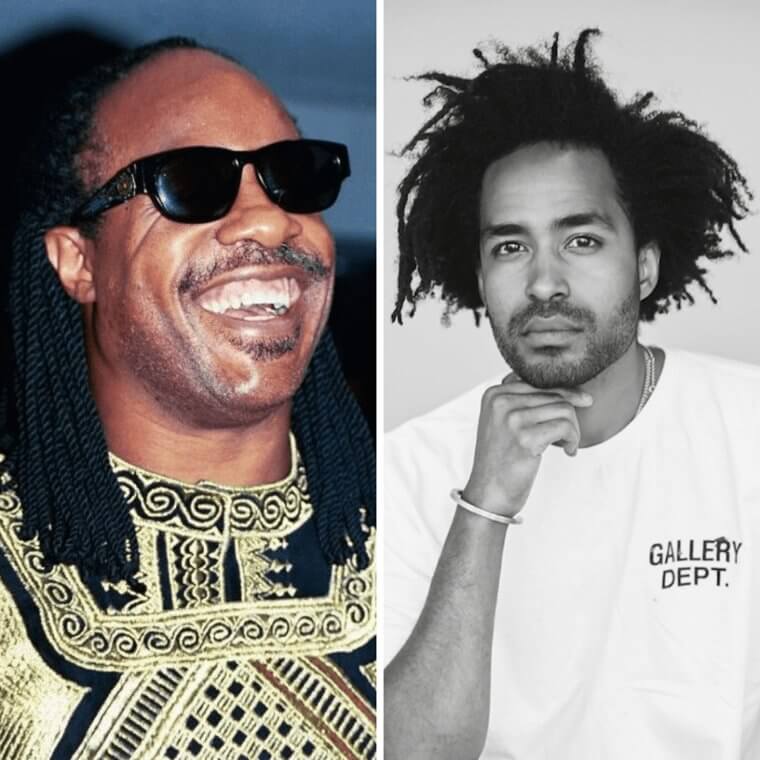 Stevie Wonder is widely regarded as one of the most talented musicians alive today, with a string of beloved songs. His remarkable achievement is even more awe-inspiring considering he created his music while being blind. Following in his father's footsteps, Stevie's son, Kwame, has also embraced a career in music. While it remains to be seen if he'll reach the same level of musical prowess as his father, it's heartening to see him enjoying and continuing the family's musical legacy.
Sean Penn and Hopper Penn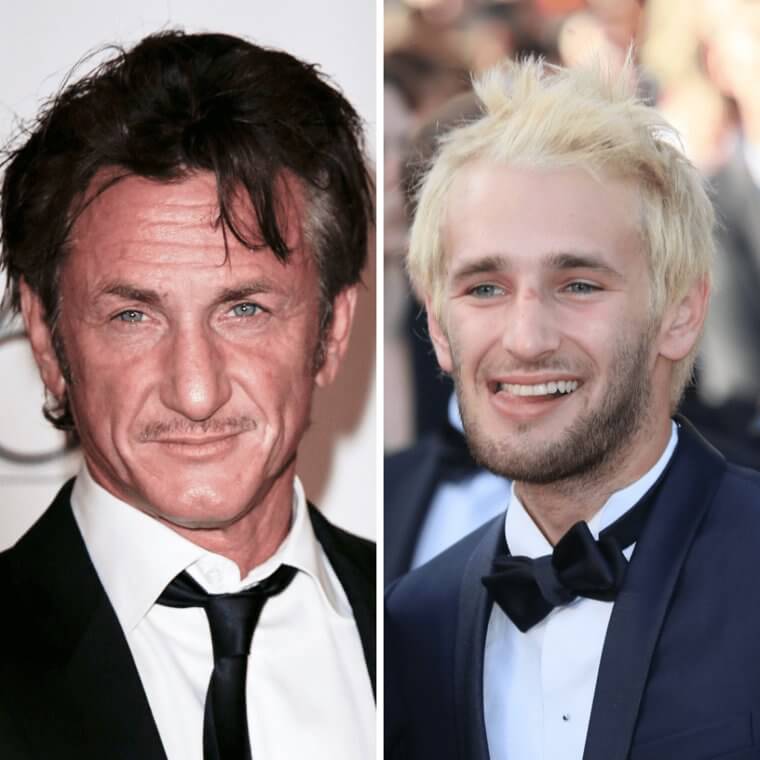 Sean Penn, a multi-talented actor, has been captivating audiences with his performances since the 80s. His son, Hopper, is also pursuing a career in acting. While he may not have reached the level of talent displayed by his father, he has time to develop his skills. With a talented mother like Robin Wright, who is also an accomplished actor, it seems likely that Hopper has the potential to make a significant impact in the entertainment industry. It will be interesting to see his journey unfold and his name become more widely recognized in the future.
Daniel Day-Lewis and Gabriel-Kane Day-Lewis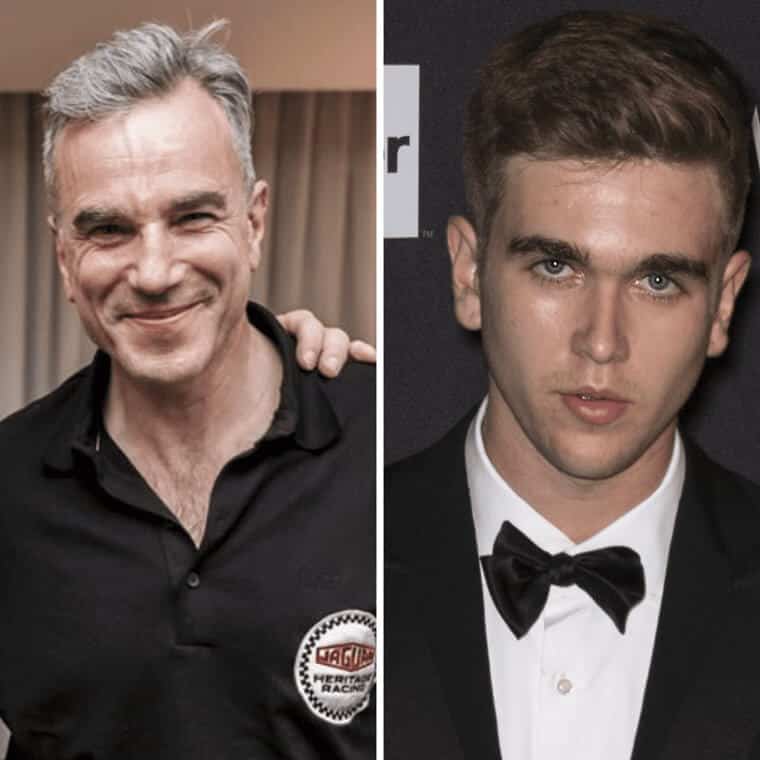 Daniel Day-Lewis is widely regarded as one of the most talented actors, known for his intense performances and dedication to his craft. His son, Gabriel-Kane Day-Lewis, shares his father's handsome looks but has chosen to focus more on music. If Gabriel-Kane has inherited even a fraction of his father's talent, he may well become a rockstar in his own right. It will be interesting to see how his musical career unfolds and whether he inherits some of the artistic brilliance for which his father is celebrated.
Clint Eastwood and Scott Eastwood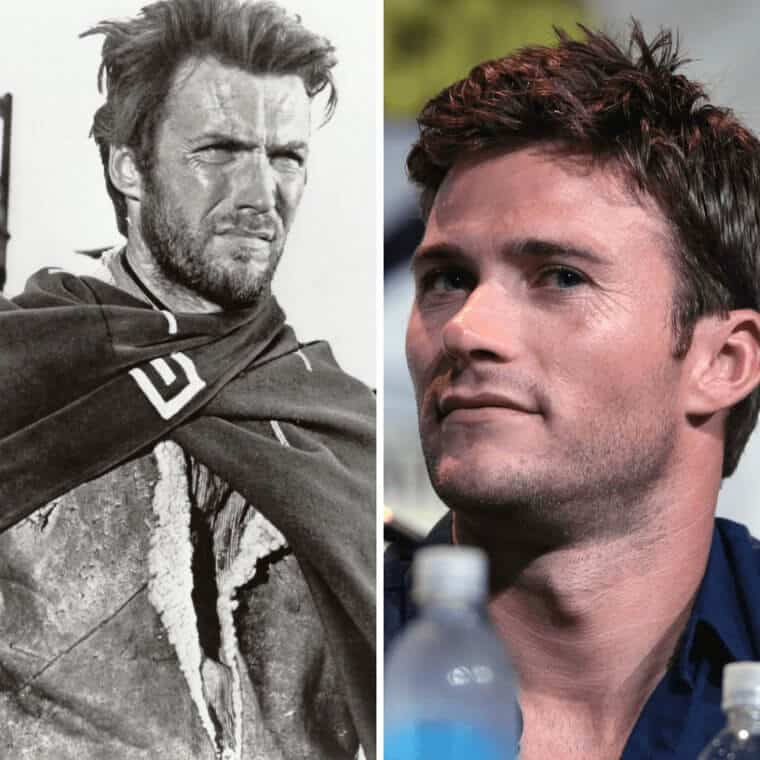 Clint Eastwood is undeniably a legend in the film industry, having made numerous iconic movies over the years. Even in his later years, he continues to be active in the industry, showcasing his genuine love for his craft. His son, Scott Eastwood, has also ventured into acting and bears a striking resemblance to his father. While Scott has a long way to go to reach the same level of legendary status as his father, the family resemblance and shared passion for acting are evident. It will be intriguing to see how Scott's career develops over time.