Hey, did you know it's really rare for a K-pop idol to come out and share their relationship? When it actually happens, it's a pretty big deal. Are you curious to find out which K-pop stars are openly dating? Well, let me tell you about the official K-pop couples of 2023.
-Advertisement-

I have to say, one of the hottest couples in the Korean celebrity scene right now is IU and Lee Jong-suk. IU is a super famous solo artist in the world of K-pop, and Lee Jong-suk is a popular actor in K-dramas. When you put their fame and star power together, they become Korea's new "it couple." Isn't that exciting? Another well-known pair is Crush, the KR&B singer, and Joy from Red Velvet.
They make quite a lovely couple too! Isn't it fascinating to keep up with all these celebrity relationships?
-Advertisement 3-

Hyeri (Girl's Day) & Ryu Jun-yeol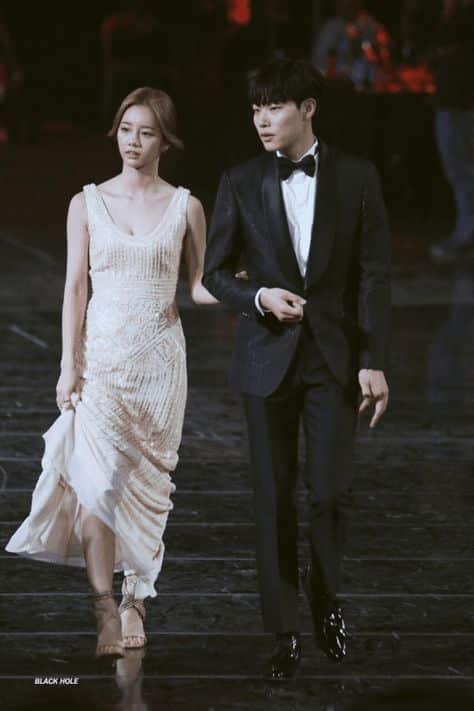 Hey, did you know that back in 2016, Hyeri, a member of the K-pop group Girls' Day, met actor Ryu Jun-yeol while working together on the K-drama Reply 1988? It's interesting because they actually played each other's love interests in the show, and they started dating in real life that same year. It became public knowledge when Dispatch reported their relationship, and then in 2017, both of them confirmed it through their respective labels.
What's even more remarkable is that they are still together after more than 6 years! On September 24, 2022, the director of Ryu Jun-yeol's drama Money Game shared on Instagram that Hyeri visited her boyfriend on set. Not only that, but she even sent a coffee truck to support the entire cast and crew. How sweet is that?
-Advertisement-

Hyeri made her debut back in 2010 as the youngest member of the girl group Girls' Day. However, she has achieved great success as an actress, starring in popular dramas like My Roommate Is a Gumiho and Moonshine. On the other hand, Ryu Jun-yeol has made a name for himself with outstanding performances in acclaimed films such as The King, A Taxi Driver, and Little Forest.
-Advertisement-

Isn't it amazing to see their love story unfold and witness their individual successes in the entertainment industry?
Jennie (BLACKPINK) & V (BTS)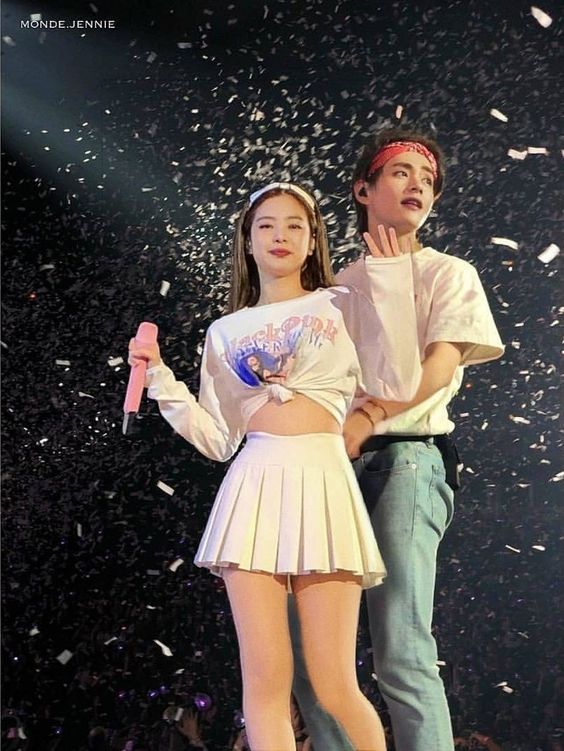 The revelation of a romantic relationship between BLACKPINK's Jennie and BTS' vocalist V may not come as a complete surprise to most fans, considering the persistent rumors that have been circulating since May 2022. Leaked pictures and videos allegedly featuring the two celebrities have been surfacing for months. Although neither agency has officially confirmed their relationship, they have also never explicitly denied it. Furthermore, in 2023, additional evidence emerged that strongly supports the existence of this power couple.
-Advertisement-

In May 2023, a French journalist named Amar Taoualit documented a candid moment of the two idols walking hand-in-hand through the streets of Paris. While their faces may not be clearly visible in the video, fans swiftly cross-referenced the footage with other sightings of the celebrities from that day. This scrutiny led to the confirmation that their outfits matched. Despite this, both companies released statements claiming to have no knowledge of their idols' dating lives, leaving fans to engage in further speculation.
It's intriguing to see the persistence of these rumors and the ongoing intrigue surrounding this potential relationship between Jennie and V. Fans eagerly await any updates or revelations that might shed more light on their status.
Ryeowook (Super Junior) & Ari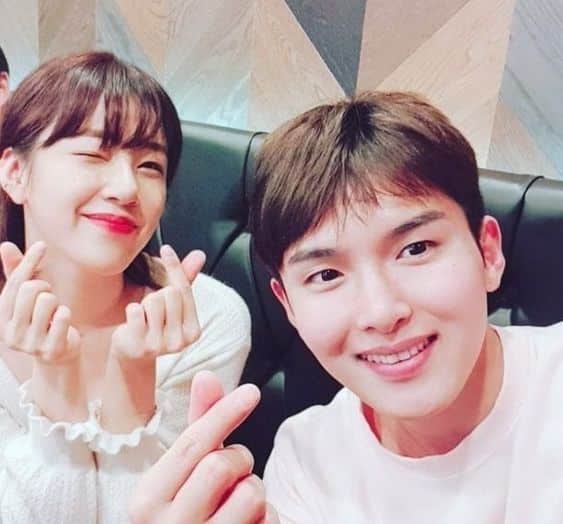 -Advertisement-

On September 29, 2020, SpoTVNews broke the news that Ryeowook from Super Junior and Ari, a former member of TAHITI, were in a romantic relationship. This report was later confirmed by Ryeowook's agency, Label SJ. According to Label SJ's statement, the two started off as close seniors and juniors in the industry and gradually grew closer, eventually developing a romantic bond.
Ryeowook is a member of the second-generation K-pop boy group, Super Junior. Although he made his debut back in 2006, it wasn't until 2016 that he ventured into solo activities with his album, The Little Prince. On the other hand, Ari is a singer and actress who made her debut as part of the girl group TAHITI in 2012. Unfortunately, the group disbanded in 2018 after six years together.
It's interesting to see these two artists from different backgrounds come together and embark on a romantic journey. Fans of both Ryeowook and Ari are likely excited to see their relationship unfold and support them in their respective careers.
-Advertisement-

IU & Lee Jong-suk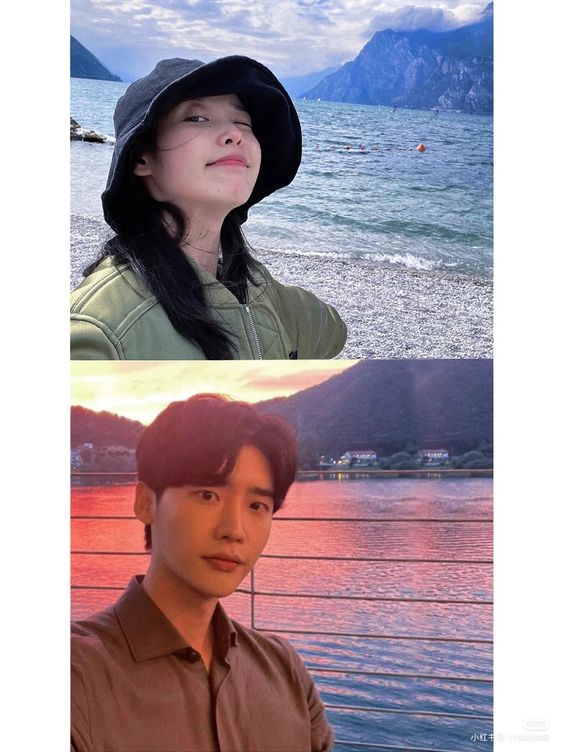 K-pop fans from all around the world were taken by surprise on December 31, 2022, when Dispatch, a well-known Korean entertainment media outlet, dropped a bombshell about IU and Lee Jong-suk's relationship. They shared the news along with photos of the two at an airport, claiming that they had just returned from spending Christmas together in Nagoya, Japan. According to the article, they had been dating for about four months.
Not long after the news broke, Lee Jong-suk's agency, HighZium Studio, released an official statement confirming their relationship. The statement mentioned that their friendship had recently evolved into a serious romantic relationship. IU's label, EDAM Entertainment, also confirmed the dating rumors, validating the news.
-Advertisement-

Now, let's talk about IU. She's undeniably one of the biggest names in K-pop. As a singer-songwriter, she has been making waves since 2008, winning numerous awards and dominating domestic music charts. On top of her musical achievements, she has also showcased her talent as an accomplished actress, starring in popular K-dramas like Moon Lovers: Scarlet Heart Ryeo, My Mister, and Hotel Del Luna.
On the other hand, Lee Jong-suk is arguably the most sought-after actor in the K-drama industry. He has taken on leading roles in well-received dramas such as I Can Hear Your Voice, Pinocchio, and While You Were Sleeping, further solidifying his status as a prominent figure in the entertainment scene.
-Advertisement-

It's quite fascinating to see these two talented individuals come together and embark on a romantic journey, isn't it?
Sooyoung (Girls' Generation) & Jung Kyung-ho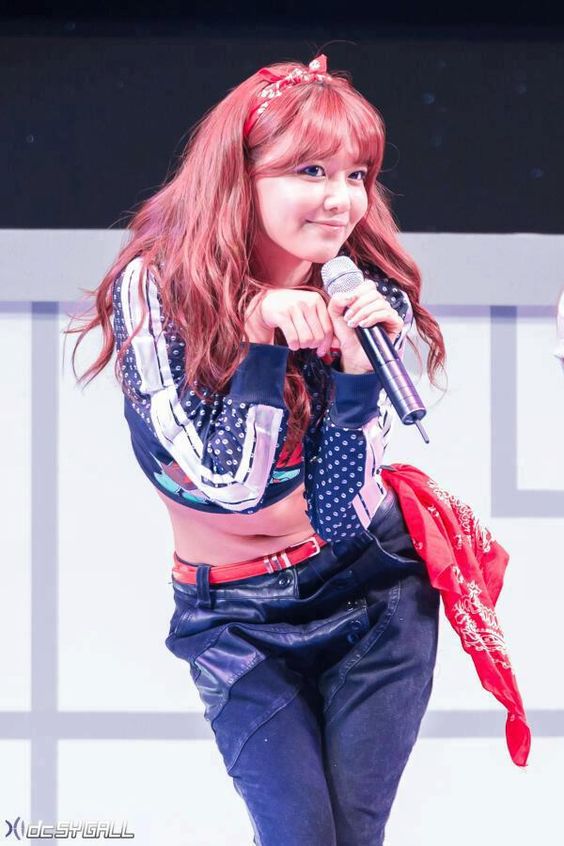 It's heartening to see that even after all these years, these two remain a steadfast couple in the Korean entertainment industry. Sooyoung, a member of Girls' Generation, and actor Jung Kyung-ho have been dating since 2012, making them one of the enduring couples in the industry. Initially, they denied the dating rumors twice in 2013 before officially confirming their relationship in 2014.
-Advertisement-

In a recent interview in December 2022, Jung Kyung-ho shared that they continue to support each other's endeavors. Sooyoung showed up to cheer him on at the VIP premiere of his film Men of Plastic. However, he also mentioned that they haven't made any plans for marriage yet, believing that they should tie the knot when the time feels right.
Sooyoung made her debut back in 2007 as a member of the renowned girl group Girls' Generation. Besides her singing career, she has also ventured into acting, starring in K-dramas like So I Married the Anti-fan and films like New Year Blues. As for Jung Kyung-ho, he is a successful actor, best known for his notable roles in dramas such as Prison Playbook, Hospital Playlist, and Crash Course in Romance.
-Advertisement-

It's truly wonderful to witness their enduring love and the way they support each other's professional journeys, isn't it?
Joy (Red Velvet) & Crush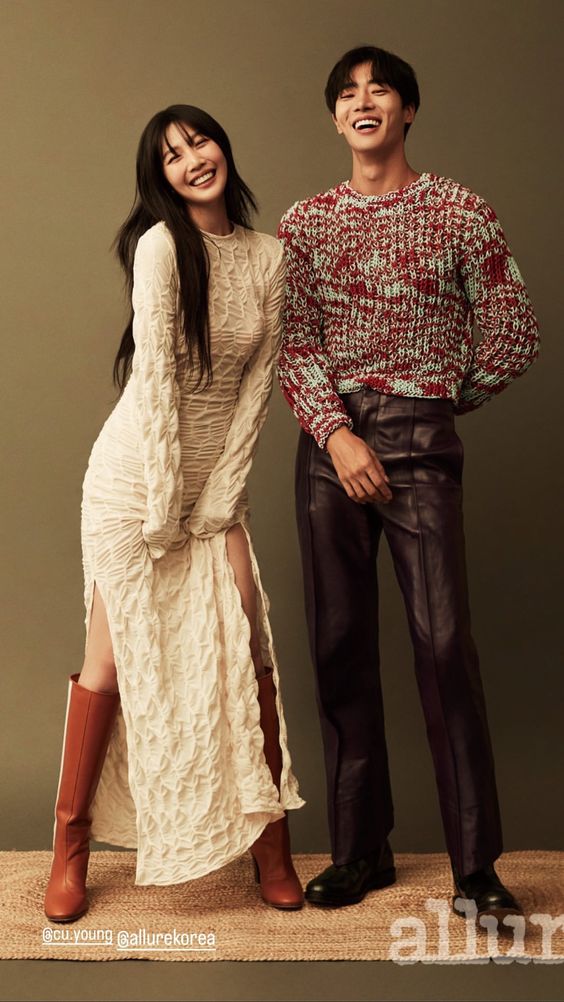 It's not a common sight to witness a member of a popular girl group openly acknowledging their romantic relationship. That's why the confirmation of dating rumors between Red Velvet's Joy and R&B singer Crush sent shockwaves through the Korean music industry.
-Advertisement-

On August 23, 2021, a report from South Korean news outlet Sports Chosun claimed that Joy and Crush were in a relationship. Soon after, both Joy and Crush personally confirmed the news and shared letters online with their fans. The couple had previously collaborated on Crush's single "Mayday" in 2020, and it was reported that they remained in contact afterward. According to statements from their respective labels, P-Nation and SM Entertainment, the couple initially had a senior-junior relationship that eventually developed into a romantic one. And now, over a year later, it seems that their relationship is still going strong.
Joy, a member of Red Velvet, belongs to one of the most popular K-pop girl groups in the industry. Besides her musical pursuits, she has showcased her acting talent in K-dramas such as Tempted and The One and Only. On the other hand, Crush has carved a niche for himself as one of the prominent artists in the Korean R&B and hip-hop scene. Since his debut in 2014, his singles consistently rank in the top five of the Gaon Digital Chart.
-Advertisement-

It's truly noteworthy to see these two talented individuals come together and navigate their relationship amidst their successful careers, isn't it?
-Advertisement-