As the leaves begin to change and the air turns crisp, it's time to transition our wardrobes from the light fabrics of summer to the worthy fall outfits 2023. Creating stylish and Instagram-worthy outfits that keep you warm can be a fun challenge. With a few strategic layering tips, you can achieve a balance between fashion and comfort. Let's dive into some creative ways to stay warm and look beautiful in your fall ensembles.
-Advertisement-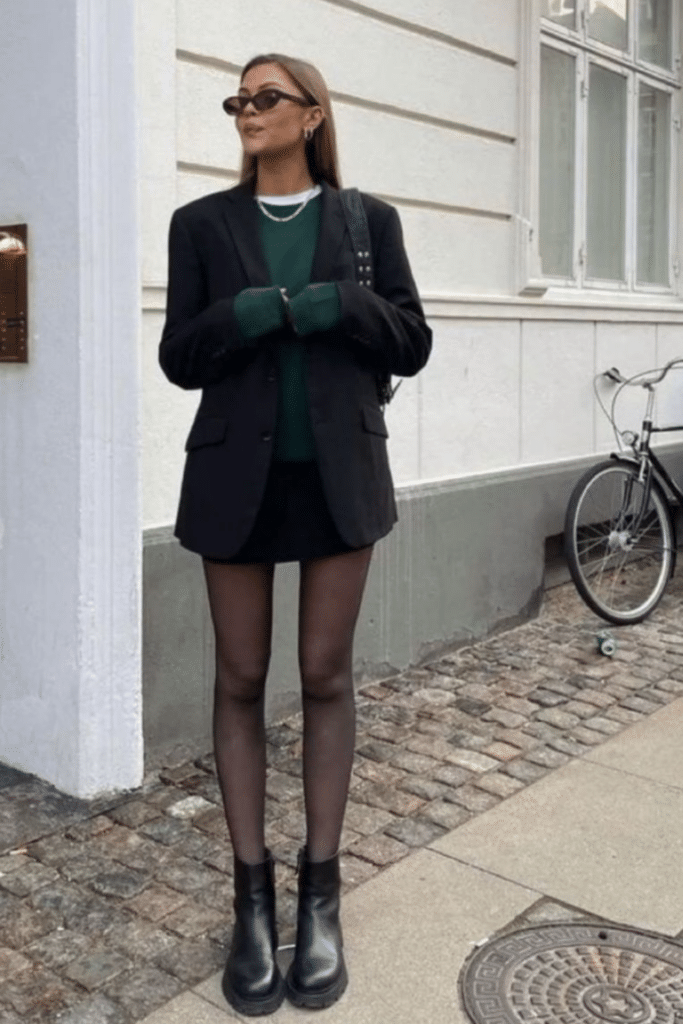 Embrace the Art of Layering
Start with Lightweight Basics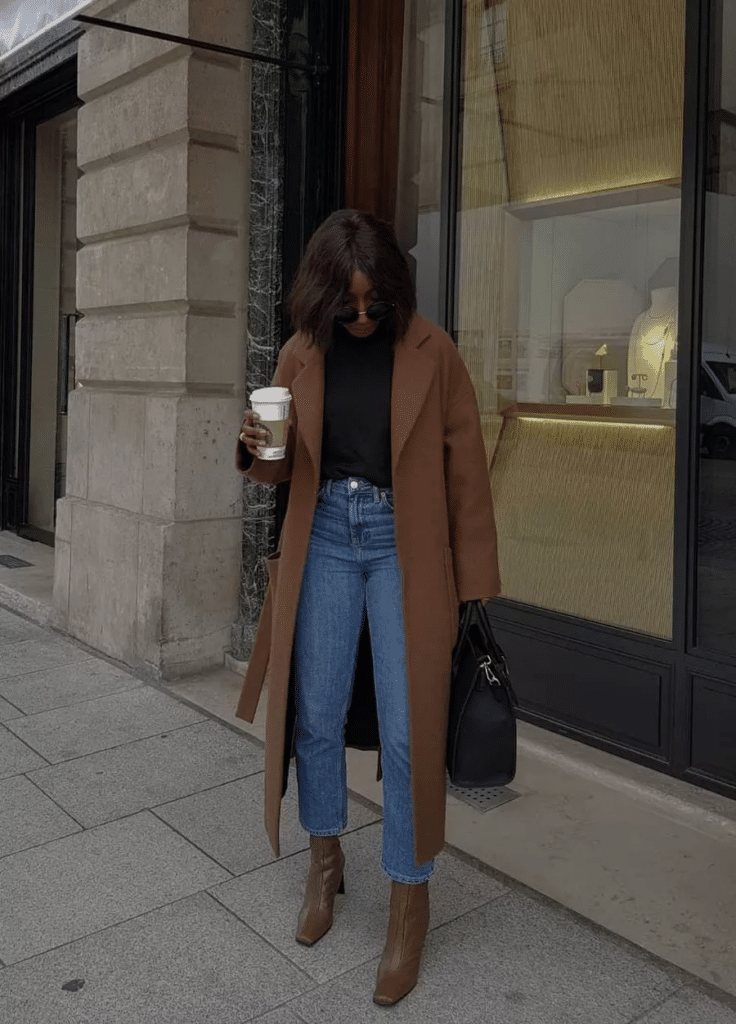 When putting together a fall outfit, begin with lightweight basics as your foundation. Opt for a fitted long-sleeve tee or a thin turtleneck to keep you warm without adding bulk.
Add a Stylish Sweater for Fall Outfits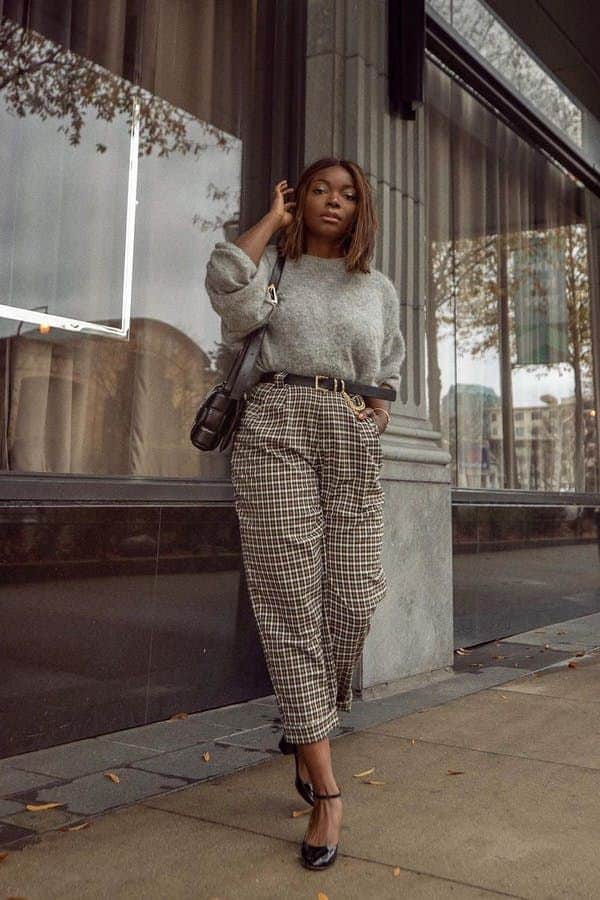 A classic knit sweater is a fall must-have. Choose a chunky cable-knit or a stylish cardigan that complements your outfit's color palette. Layer it over your basic top for extra warmth and style.
-Advertisement 3-

Mix and Match Textures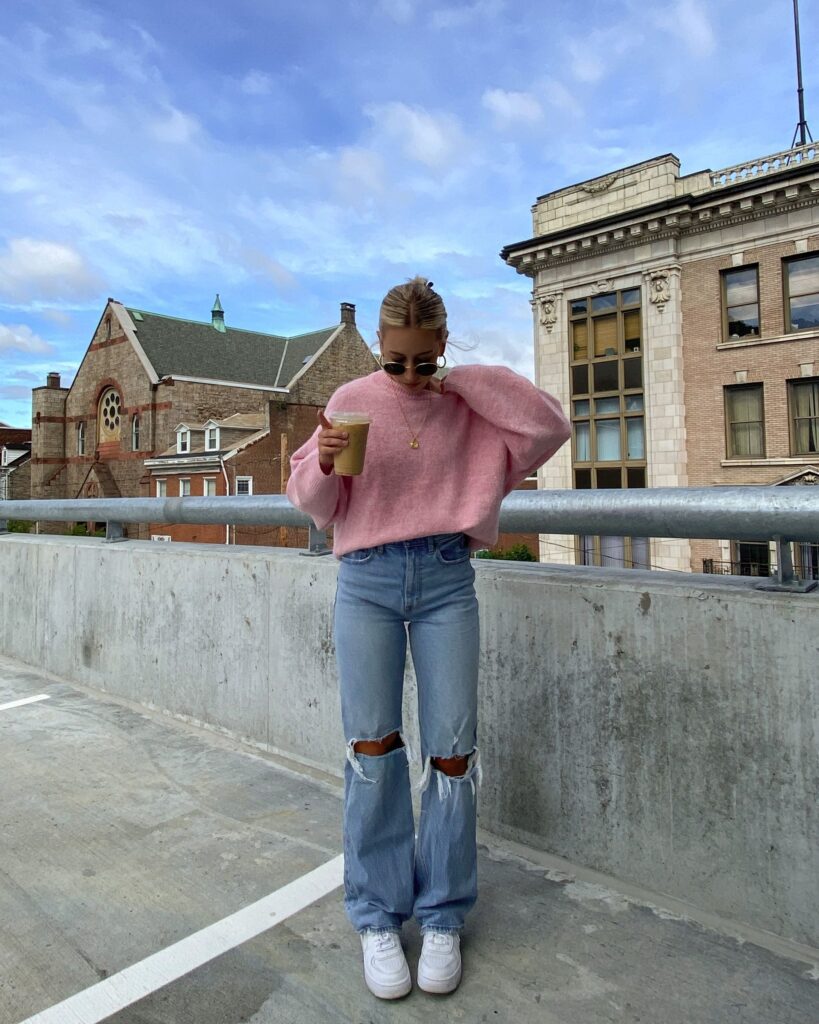 Combine Different Textiles
Creating visual interest in your fall outfits is all about mixing and matching textures. Pair leather leggings with a soft cashmere sweater or a denim jacket with a silky blouse. The interplay of textures adds depth and dimension to your look.
Play with Patterns for Fall Outfits
Experiment with patterns by layering pieces with different designs. A plaid scarf over a striped top can create a unique and eye-catching ensemble. Just make sure the patterns complement each other to avoid overwhelming the outfit.
-Advertisement-

Play with Proportions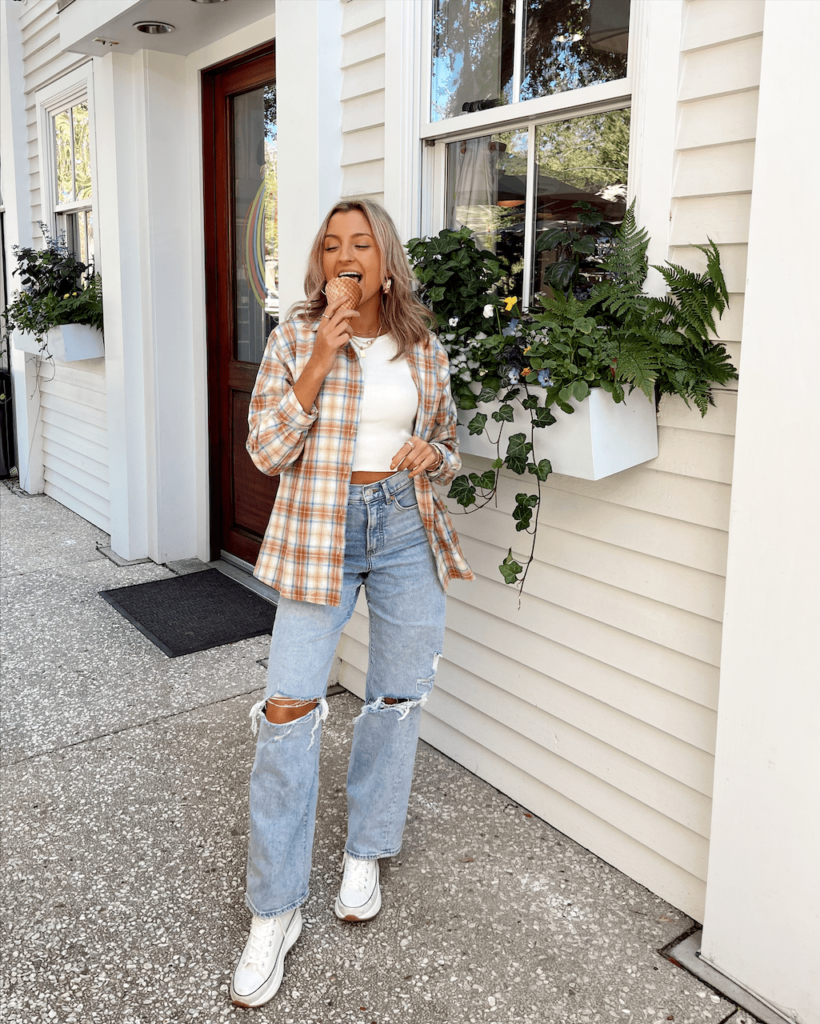 Try a Long Outer Layer for Fall Outfits
Achieve a chic layered look by adding a long outer layer, like a tailored coat or a duster cardigan. This elongates your silhouette while providing extra warmth. Cinch it at the waist with a belt for a flattering touch.
Crop Tops and High-Waisted Bottoms
-Advertisement-

Don't store away your summer crop tops just yet! Pair them with high-waisted jeans or skirts for a trendy fall outfit. The peek of skin adds a touch of allure while the layers on top keep you cozy.
Accessorise Thoughtfully for Fall Outfits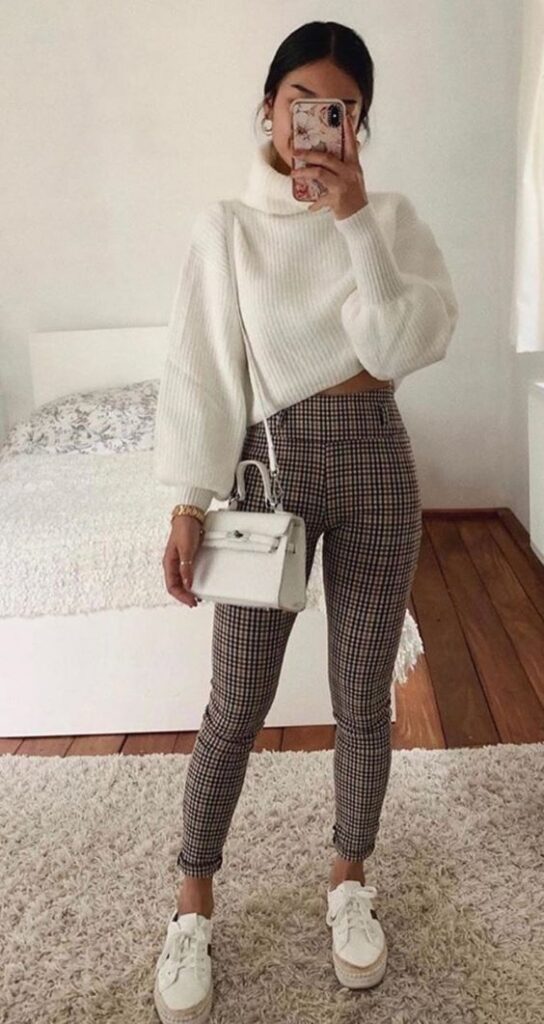 Scarves, Hats, and Gloves
Accessories can elevate your fall outfits while keeping you warm. Wrap a cozy scarf around your neck, don a stylish hat, and slip on a pair of gloves for a complete and polished look.
Layered Necklaces
-Advertisement-

Extend the layering concept to your accessories. Layered necklaces can add a touch of elegance to your ensemble. Mix different lengths and styles for a personalized touch.
Footwear Matters of Fall Outfits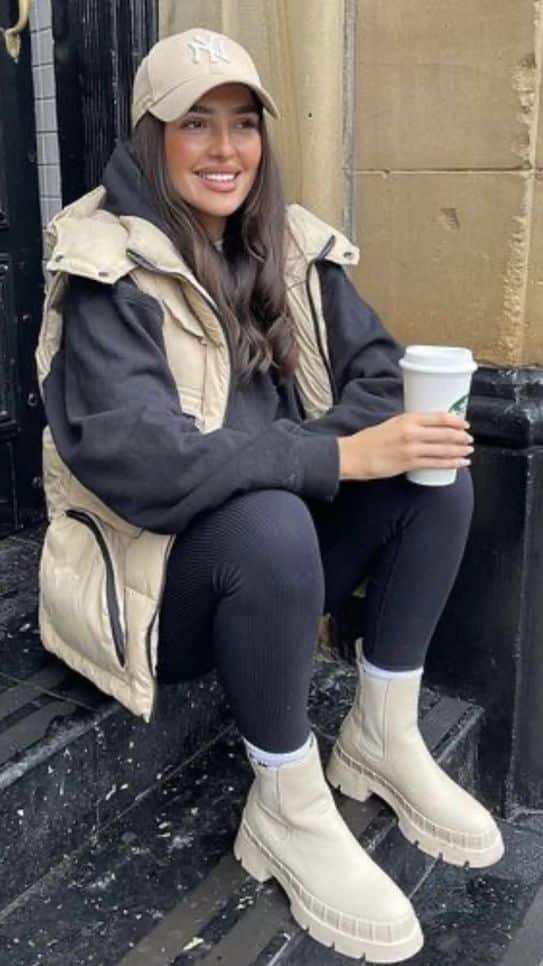 Ankle Boots and Knee-High Socks
Keep your feet warm and stylish by pairing your fall outfits with ankle boots and knee-high socks. These not only add extra insulation but also contribute to the overall aesthetic of your look.
Sock-and-Heel Combos
-Advertisement-

For a playful twist, wear socks with your open-toe or heeled shoes. This unexpected combination adds a touch of whimsy to your outfit while ensuring you stay warm.
The Final Touch: Outerwear of Fall Outfits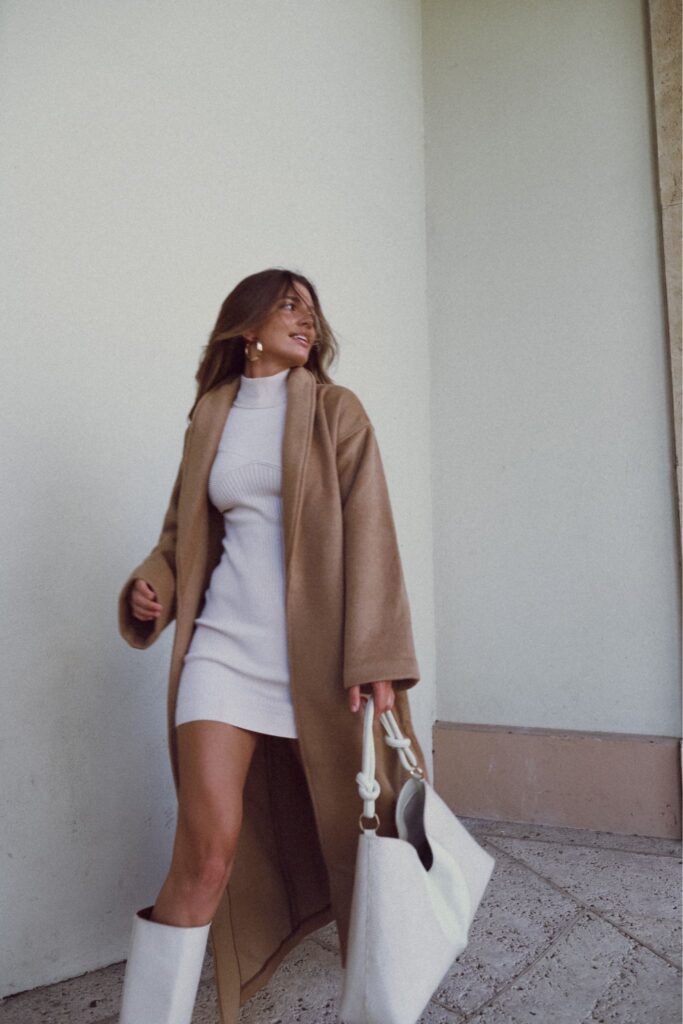 Statement Coats for Fall Outfits
Your outerwear is the first thing people see, so make a statement with a bold coat. Whether it's a vibrant color or a unique silhouette, a standout coat can take your fall outfit to the next level.
Layered Jacket and Scarf
Combine different outer layers for added warmth and style. Pair a leather jacket with a tailored blazer or a denim jacket with a cozy oversized scarf. This layered approach creates a dynamic and fashionable look.
-Advertisement-

Conclusion of Fall Outfits
Transitioning your wardrobe for fall doesn't mean sacrificing style for warmth. By mastering the art of layering, mixing textures, playing with proportions, accessorising thoughtfully, and choosing the right footwear and outerwear, you can create Instagram-worthy outfits that keep you cozy and chic all season long.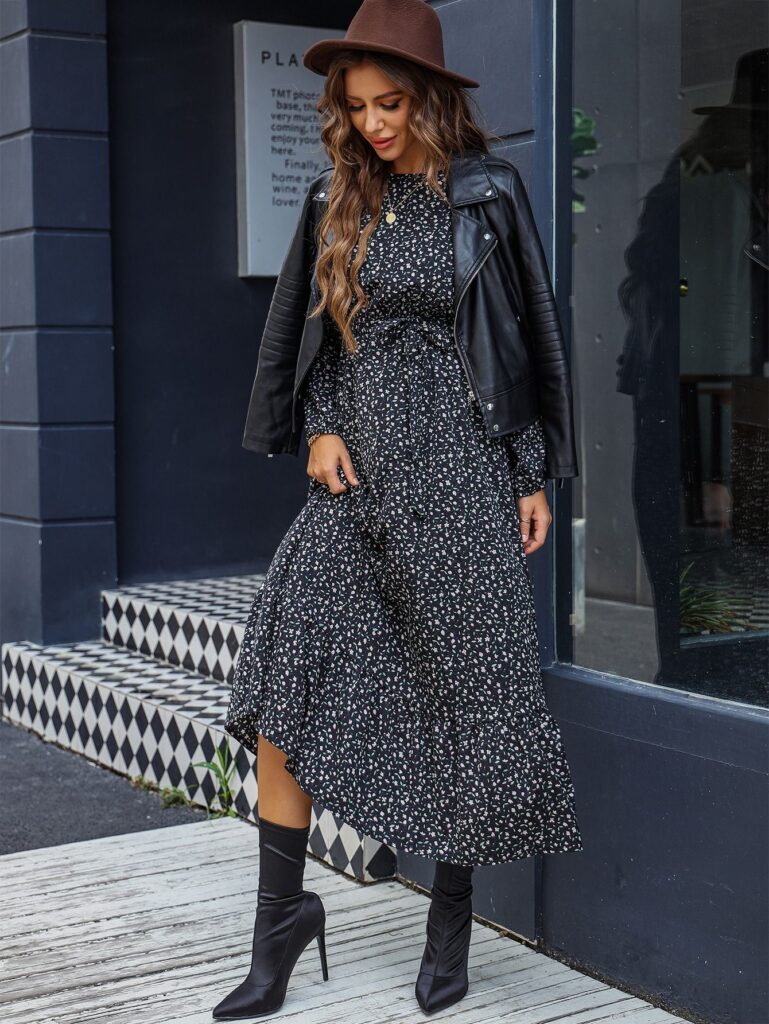 FAQs About Fall Outfits
Can I layer too many pieces?
While layering is a great way to create stylish outfits, be cautious not to overdo it. Aim for a balanced look that is comfortable and visually appealing.
-Advertisement-

How can I prevent looking bulky?
Choose lightweight fabrics for your base layers and opt for slim-fitting outerwear. Cinch your waist with belts to maintain your silhouette.
Can I layer patterns and textures?
Absolutely! Mixing patterns and textures can add depth to your outfit. Just ensure that the patterns complement each other and that the overall look is cohesive.
-Advertisement-

What's the best way to layer jewellery?
Layered necklaces can enhance your look. Mix different lengths and styles, and consider adding a statement earring or a stack of bracelets for extra flair.
Where can I find unique outerwear pieces?
Look for boutiques, thrift stores, and online shops to discover one-of-a-kind outerwear that adds personality to your fall outfits.
-Advertisement-