Discover the ultimate guide to 15+ stunning scarf hairstyles that will transform your look on those dreaded bad hair days.
These scarf hairstyles are your go-to for achieving a put-together look on days when your hair refuses to cooperate. By reducing the need for excessive heat styling and products, they contribute to your hair's overall health. Their creative possibilities, combined with the practical benefits, make scarf hairstyles an essential addition to your style arsenal.
1:Head Scarf In Jewish Way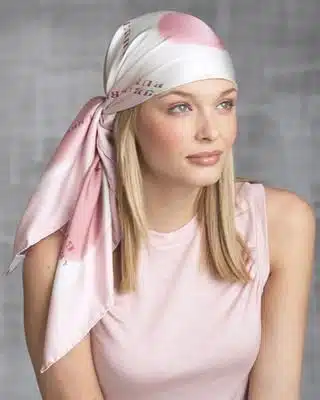 If you feel your hair without volume and shape, this headscarf tie will give you confidence.It covers your head as a hat but gives a silky look. Match the scarf with your outfit for a glam vision.
2: Scarf On Head In A Gypsy Way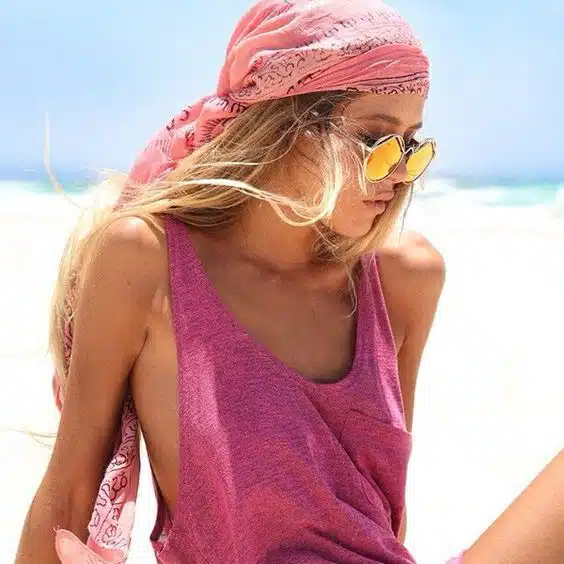 No matter if you go on the beach, or shopping, this scarf tie shout about your free spirit and soul, exactly in a gypsy way.A gypsy-inspired scarf on the head offers a bohemian, free-spirited charm, embracing individuality and wanderlust. It's a unique and captivating style statement that adds a touch of mystique to your look.
3: Full Wrap Scarf On Head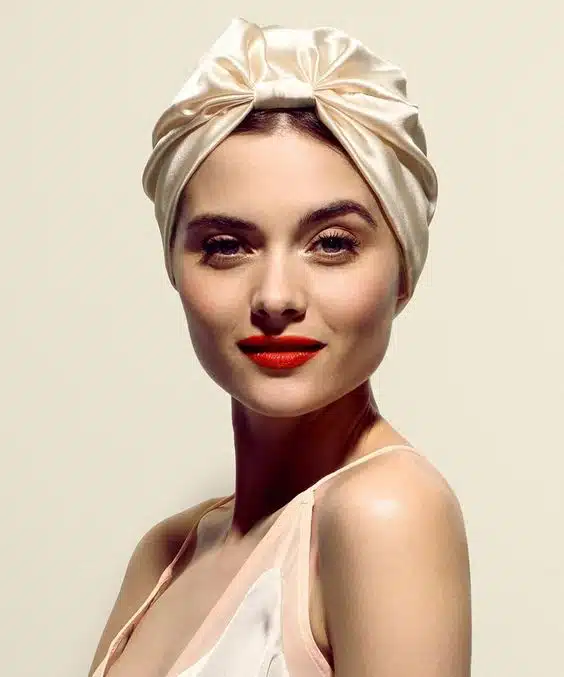 Forget about spending hours in front of the mirror till you get the perfect hairstyle. This easy head scarf tie will give you a fashionable look.A full wrap scarf on the head is a bold and elegant fashion statement. It envelops your head with grace and style, adding a touch of sophistication to any outfit. This timeless accessory not only keeps you cozy and protected but also exudes an air of confidence and flair, making it a versatile choice for those looking to elevate their fashion game.
4: Gracious Scarf Bandana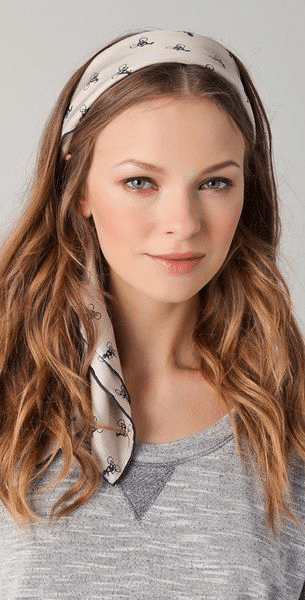 The gracious scarf bandana is a versatile blend of style and functionality. It offers multiple wearing options, adding grace to your look while keeping your hair secure and providing sun protection.
5: Vintage Style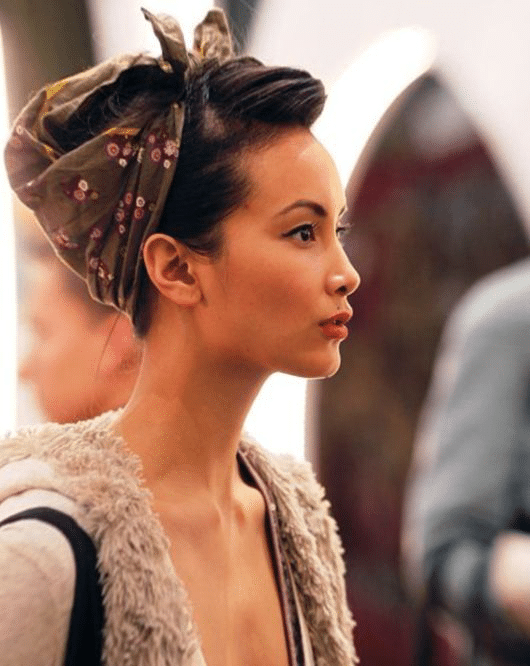 Vintage style is about adopting the fashion and aesthetics from the past. It brings a sense of nostalgia and timeless charm to modern settings, often mixing classic elements with a contemporary twist. This style allows people to appreciate the elegance and design of bygone eras while adding their personal touch for a unique and charming look.
6: An African Way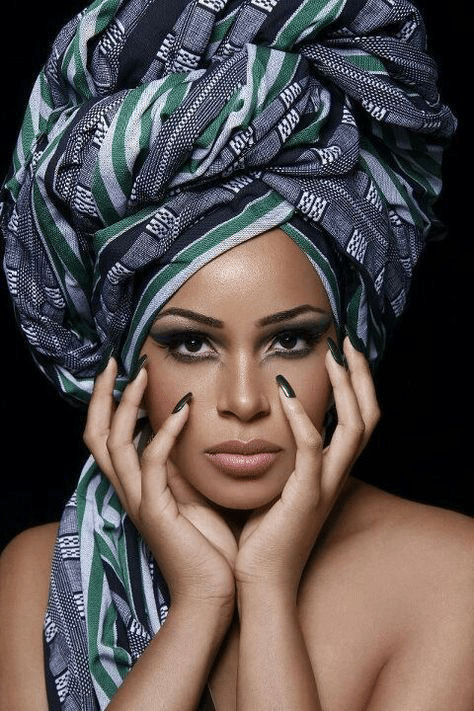 7: Classic Headband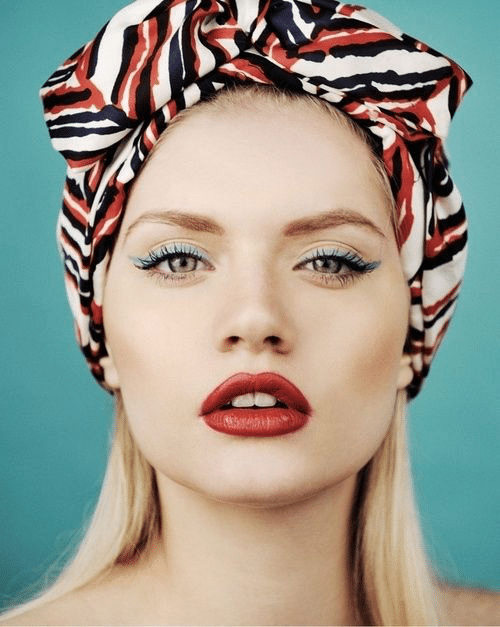 A classic headband is a timeless, versatile hair accessory that holds back hair or adds style to your look. Classic headbands, available in various materials and designs, enhance your look, offer practical hair control, and remain a stylish choice for all ages and fashion preferences.
8: Romantic Braid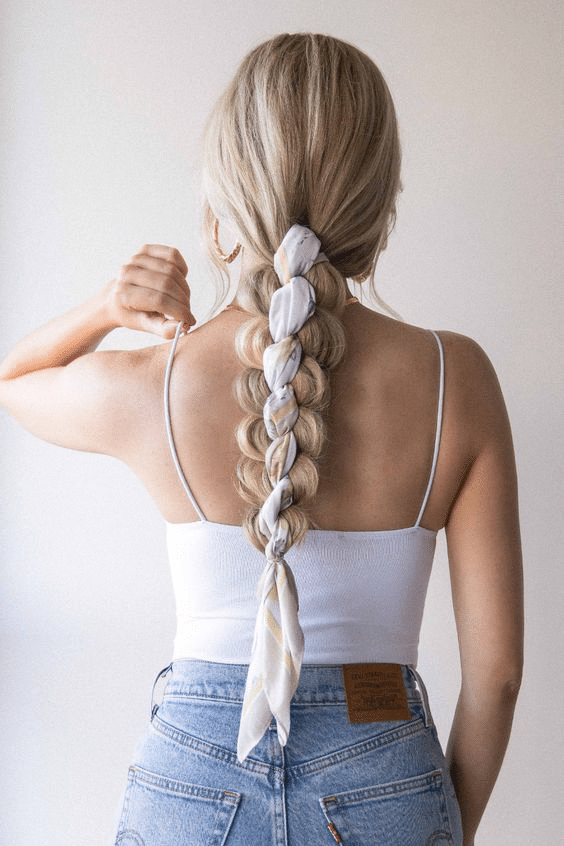 A romantic braid scarf is a charming and graceful hair accessory that combines the beauty of a braid with the allure of a scarf. This intricate design wraps around your head and weaves into a braid, adding a touch of romance and elegance to your hairstyle. It's a unique and captivating way to infuse a dash of whimsy and individuality into your everyday look.
9: Minnie Mouse Bow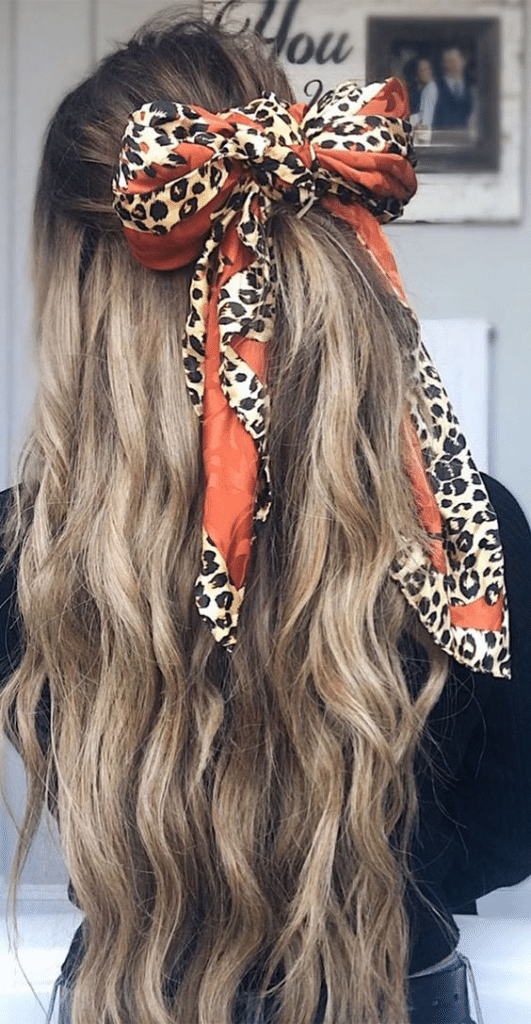 A Minnie Mouse Bow scarf is a delightful and whimsical accessory inspired by the iconic Disney character. It features Minnie's signature polka-dot bow, adding a touch of charm and nostalgia to your outfit. Perfect for Disney fans and those who want to infuse a bit of fun into their style.
10: Careless Ponytail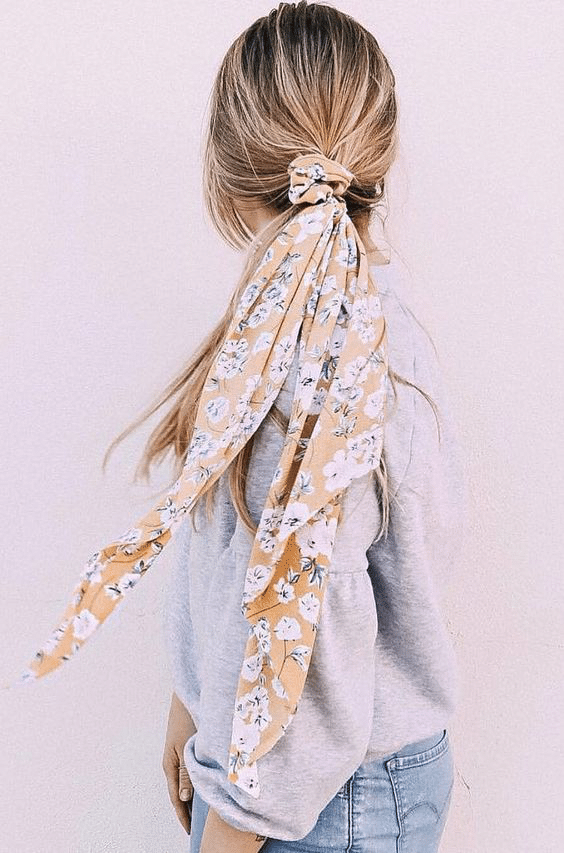 The Careless Ponytail scarf is a laid-back and stylish hairstyle that incorporates a scarf into a loose, low ponytail. It effortlessly combines comfort with flair, making it a versatile choice for a relaxed, yet fashionable look.
11: The Perfect Tie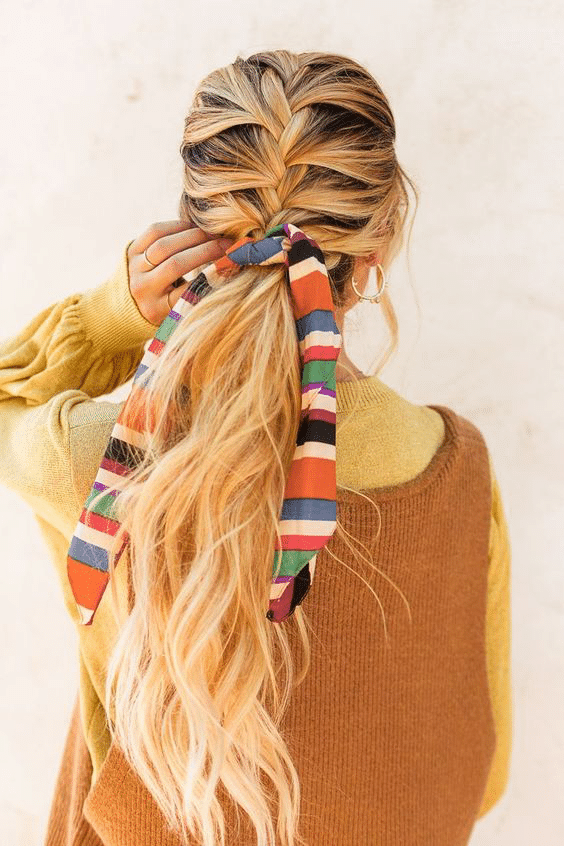 "The Perfect Tie" scarf is a classic and elegant way to wear a scarf, adding a touch of sophistication to your outfit. It's versatile for various occasions and offers timeless style.
12: The Blended Scarf Bun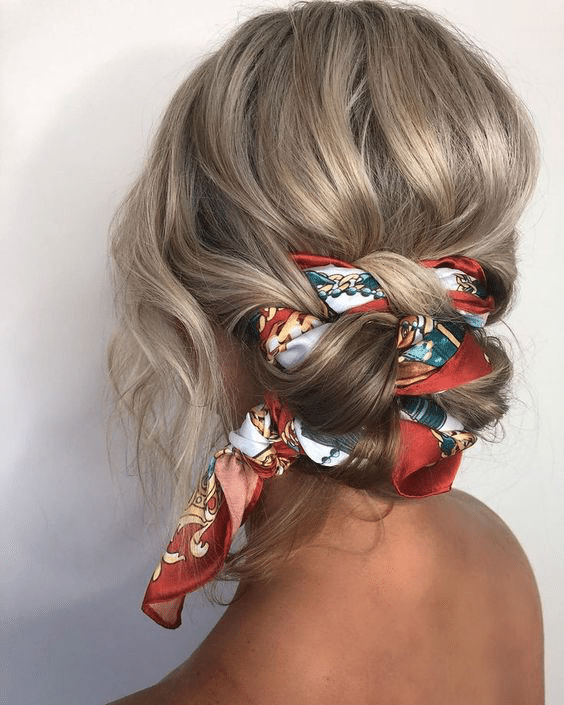 The Blended Scarf Bun is a creative and stylish hairstyle that involves incorporating a scarf into a bun or chignon. This unique twist on the classic bun adds an elegant and playful dimension to your look. The scarf is intricately woven into the bun, creating a fusion of fashion and function. It's perfect for special occasions or when you want to infuse your style with a touch of artistry and charm.
13: The Low Wrap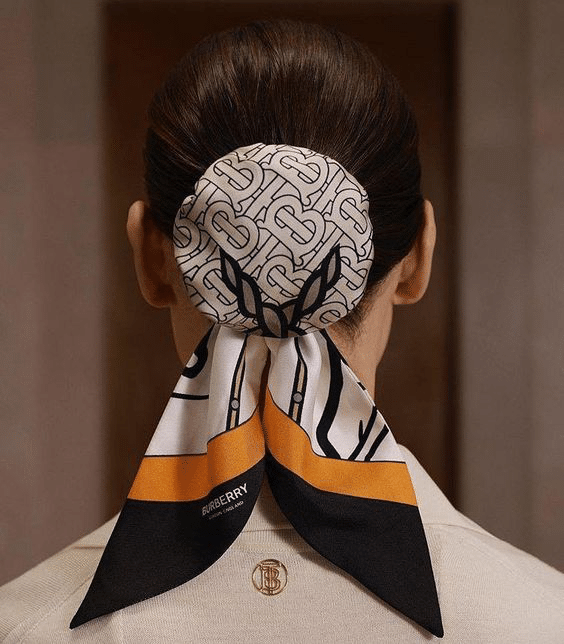 The Low Wrap scarf is a chic and versatile hair accessory that adds sophistication and uniqueness to your style by wrapping a scarf around the base of a low ponytail or bun. It's perfect for various occasions and offers an easy way to elevate your look with a touch of modern elegance.
14: Silky Scarf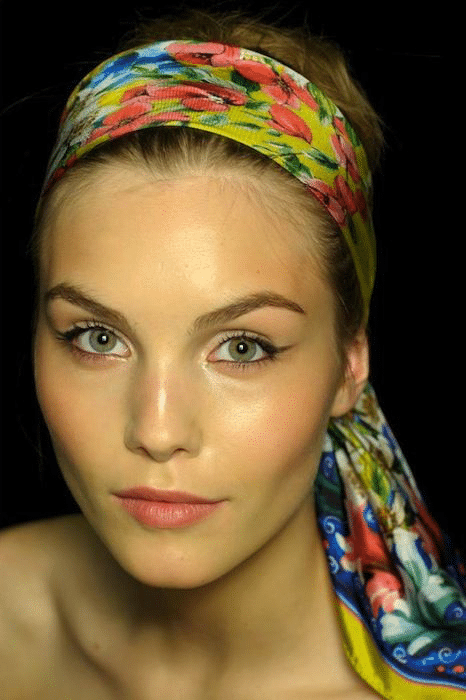 A Silky Scarf is a luxurious and versatile accessory made from silky, smooth fabric, often silk or satin. These scarves are known for their elegant, lustrous appearance and soft texture. Silky scarves can be worn in a variety of ways, including as a necktie, headband, hair accessory . They are popular for both casual and formal occasions, adding a hint of glamour and sophistication to any ensemble. Silky scarves are prized for their comfort and timeless appeal.
15: Scarfed Braided Halo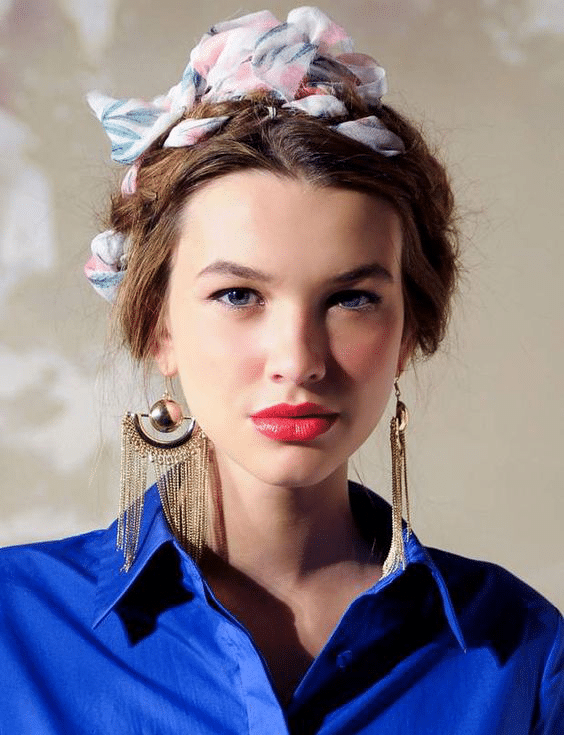 A Scarfed Braided Halo is a captivating scarf hairstyles that combines a halo-like braid with the elegance of a scarf. This intricate style adds a touch of grace and uniqueness to your look, making it perfect for special occasions and those moments when you want to infuse your style with ethereal charm.