Carhartt Jackets: A Fashion Staple for Every Occasion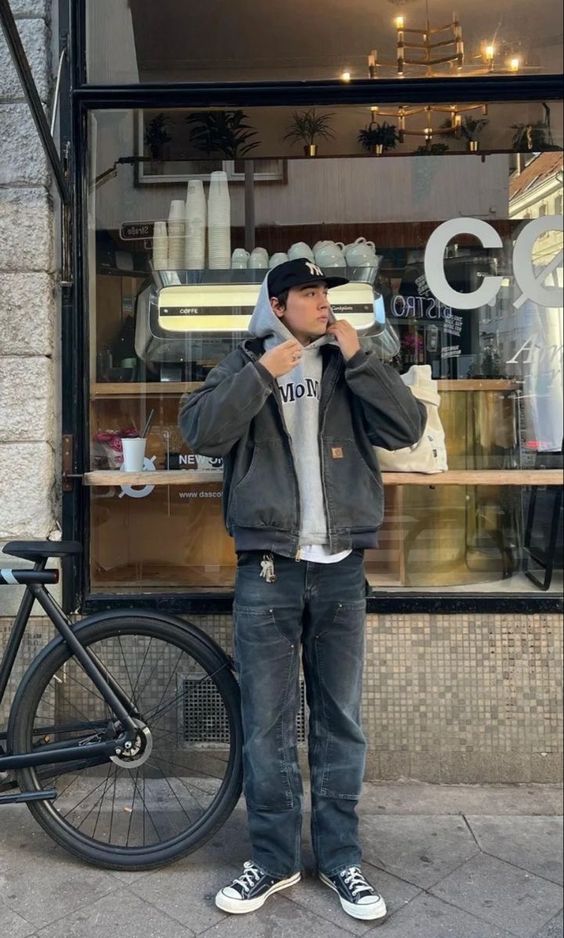 Carhartt jackets are known for their versatility, durability, and stylish design. They have evolved from their workwear origins to become a fashion staple for men and women. Whether you're dressing for a casual outing or a more formal occasion, a Carhartt jacket can be the perfect complement to your outfit.
Casual Chic: Carhartt Jackets for Everyday Wear
Carhartt jackets can be easily incorporated into casual everyday outfits. For a relaxed street-style look, layer a classic Carhartt Detroit jacket over a simple white t-shirt and distressed jeans. This combination is both comfortable and stylish, exuding an effortless cool vibe.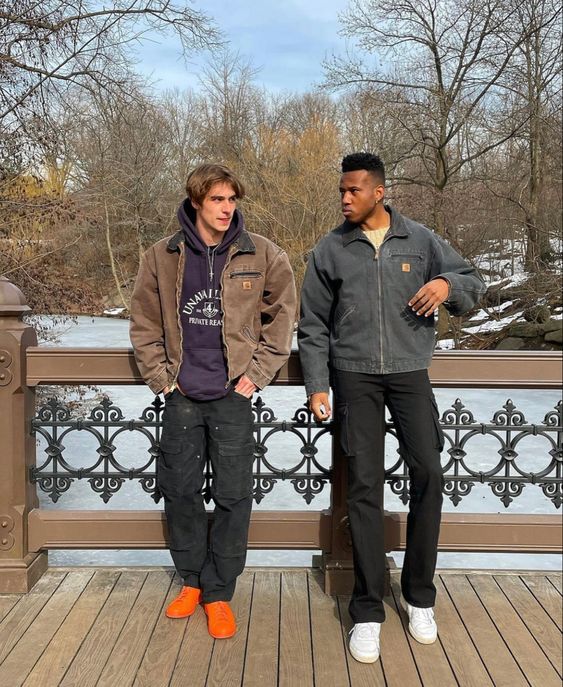 Another casual option is to pair a Carhartt Chore coat with slim-fit chinos and sneakers. The contrast between the rugged jacket and the more tailored bottoms creates a unique and stylish ensemble.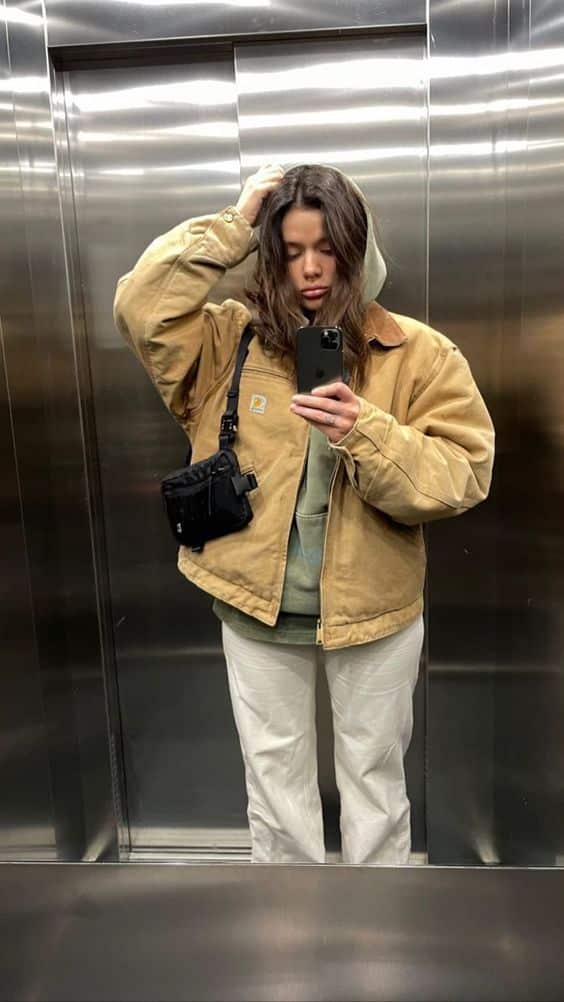 Transitional Elegance: Carhartt Jackets for Semi-Formal Settings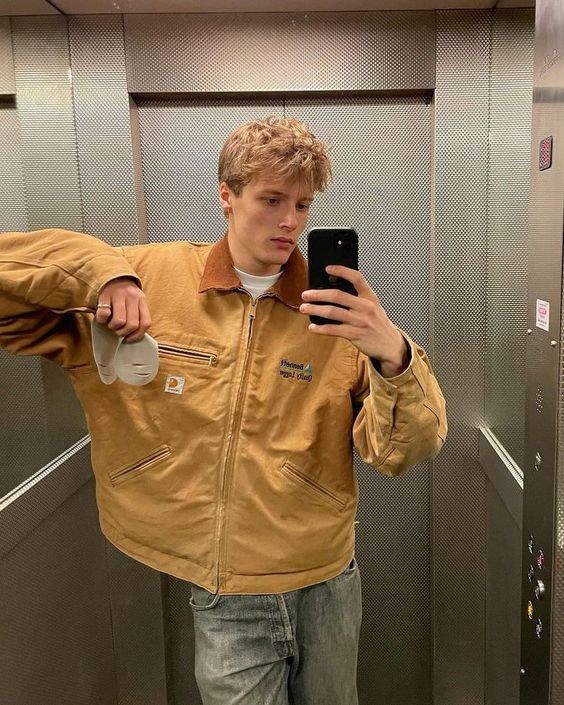 Carhartt jackets can also be dressed up for semi-formal occasions. To elevate your look, consider teaming a Carhartt Full Swing jacket with a crisp button-down shirt, well-fitted trousers, and Chelsea boots. This ensemble is smart and casual, making it suitable for meetings, presentations, or evening outings.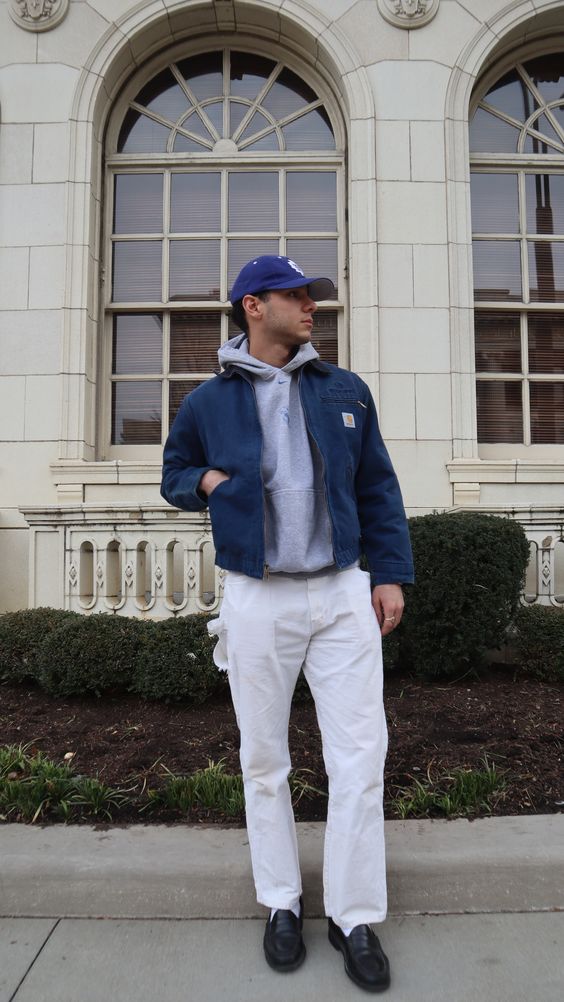 For a more sophisticated look, try layering a Carhartt WIP (Work In Progress) jacket over a lightweight turtleneck, tailored trousers, and dress shoes. This combination fuses utilitarian design with refined elements, creating an outfit that bridges the gap between casual and dressy.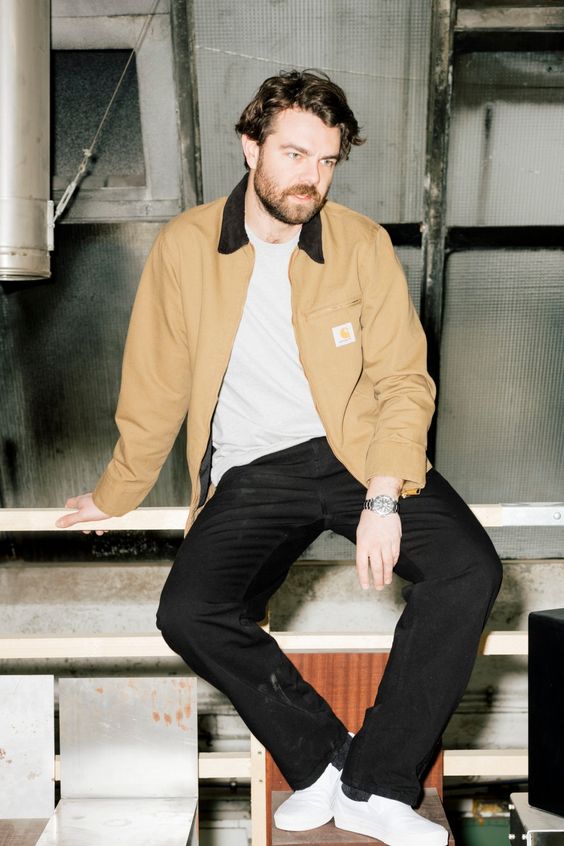 Accessorising Insights: Enhancing Your Carhartt Jacket Look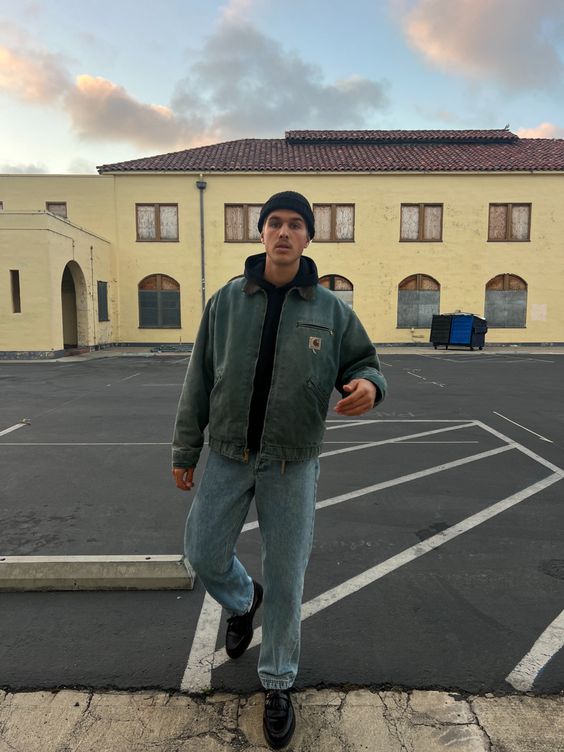 Accessories can take your Carhartt jacket ensemble to the next level. Add a stylish leather belt and a statement watch to accentuate the rugged elegance of the jacket. A sleek pair of sunglasses or a classic scarf can also inject personality and finesse into your look.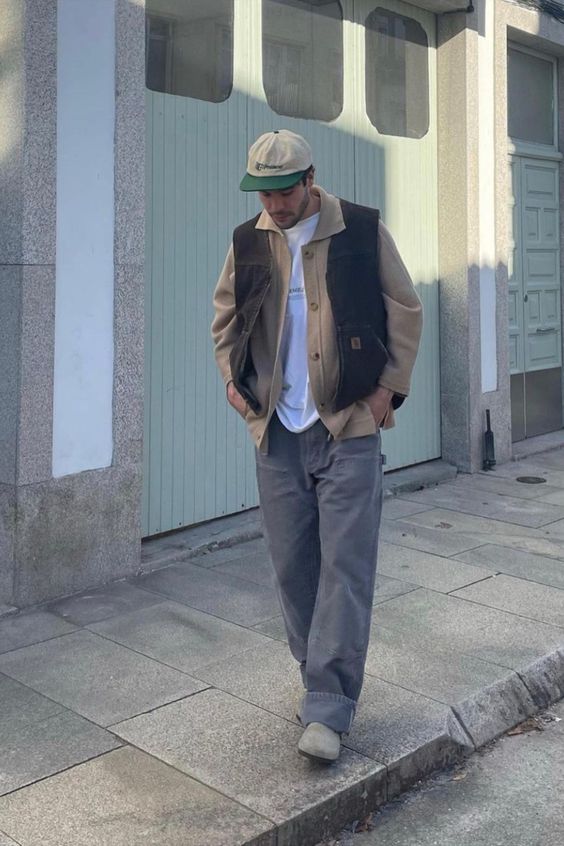 When choosing accessories, consider the overall aesthetic of your Carhartt jacket. Opt for minimalistic yet impactful pieces that complement the jacket's sturdy design without overwhelming the outfit.
Seasonal Adaptability: Carhartt Jackets for All Weather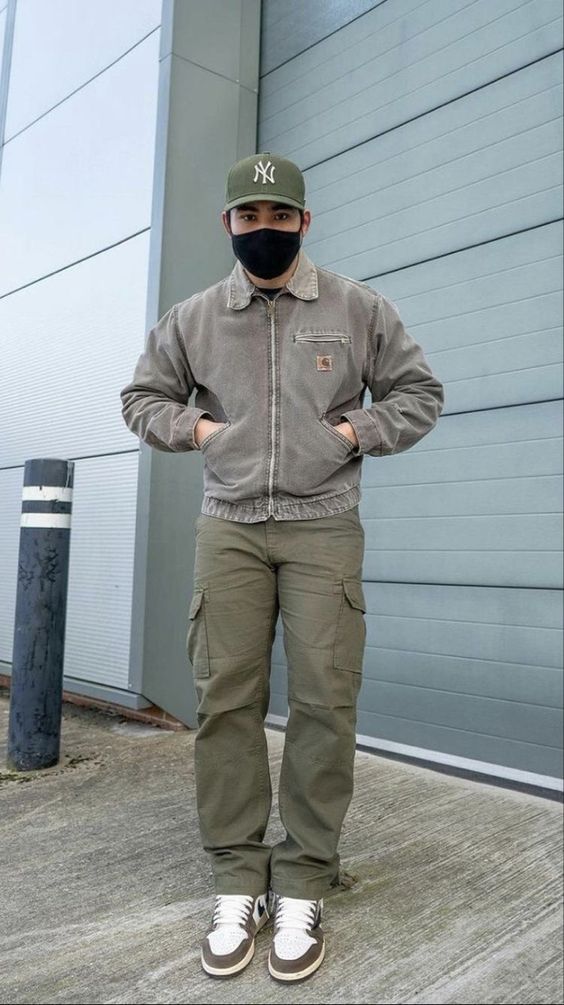 Carhartt jackets are versatile and can be worn in a variety of weather conditions. For colder seasons, explore the warmth and insulation provided by Carhartt insulated jackets. These jackets are designed to withstand harsh climates while maintaining their timeless style. Pair them with sturdy boots and cozy knitwear for a fashion-forward winter look that doesn't compromise on functionality.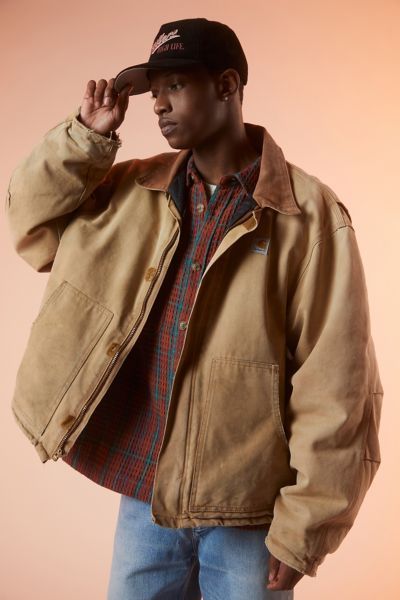 During milder weather, opt for lighter versions such as the Carhartt Sandstone jacket. Its durable construction and moderate insulation make it an ideal choice for transitional seasons. Layer it over a lightweight sweater or a flannel shirt for a laid-back yet refined appearance.
Utility Meets Fashion: Exploring Carhartt Jacket Varieties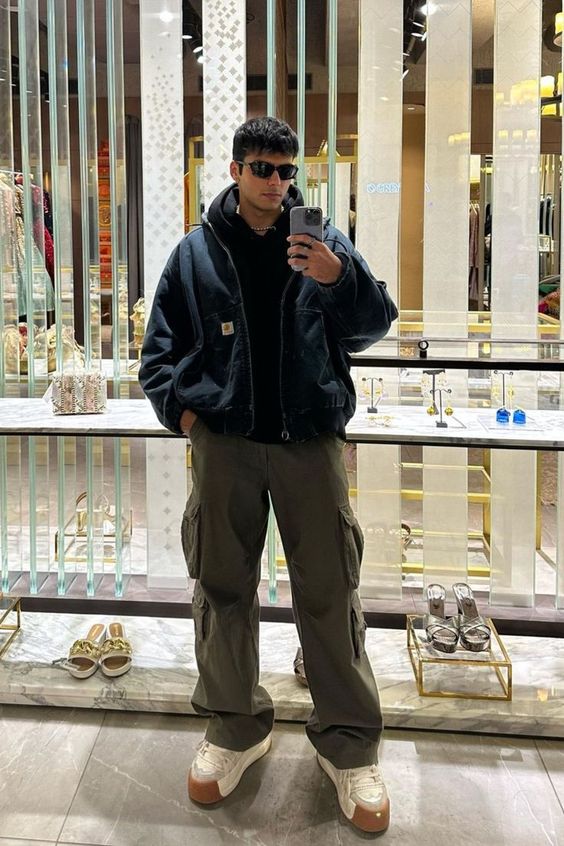 Carhartt jackets are known for their versatility and stylish design. They come in a variety of styles to suit different needs and preferences. From the iconic Carhartt Duck jacket, known for its durability in rugged environments, to the trendy and urban-inspired Carhartt Nimbus pullover, each jacket offers a unique blend of functionality and fashion.
The Carhartt Duck Jacket: A Classic Choice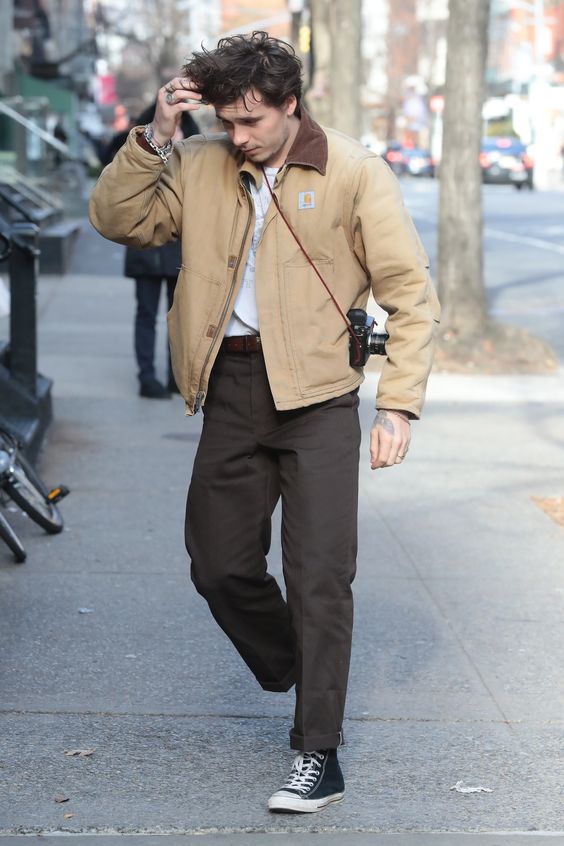 The Carhartt Duck jacket is a timeless classic. It is made from durable duck canvas and features a quilted lining, making it ideal for cold weather. The jacket also has multiple pockets for storing tools and other essentials. This makes it a popular choice for people who work outdoors.
The Carhartt Active Jacket: Warm and Stylish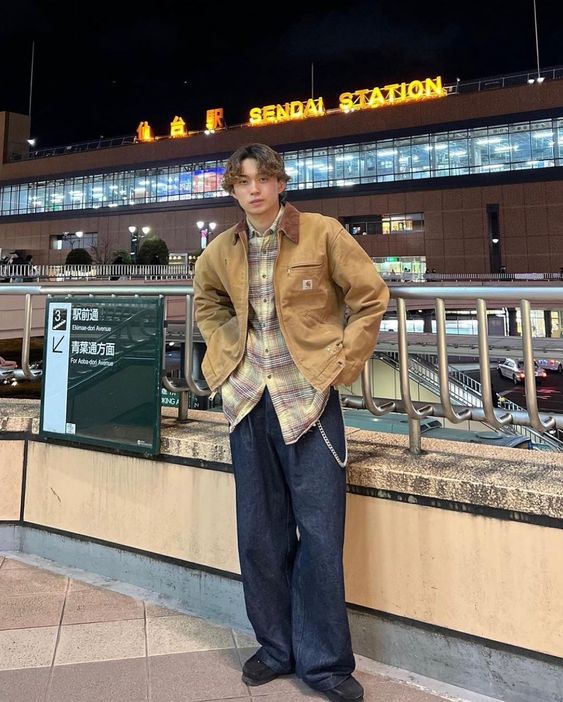 The Carhartt Active jacket is another popular choice. It is made from a lighter weight material than the Duck jacket, but it is still warm and durable. The Active jacket also features a water-resistant finish, making it a good choice for outdoor activities.
The Carhartt Chore Coat: A Rugged Workwear Essential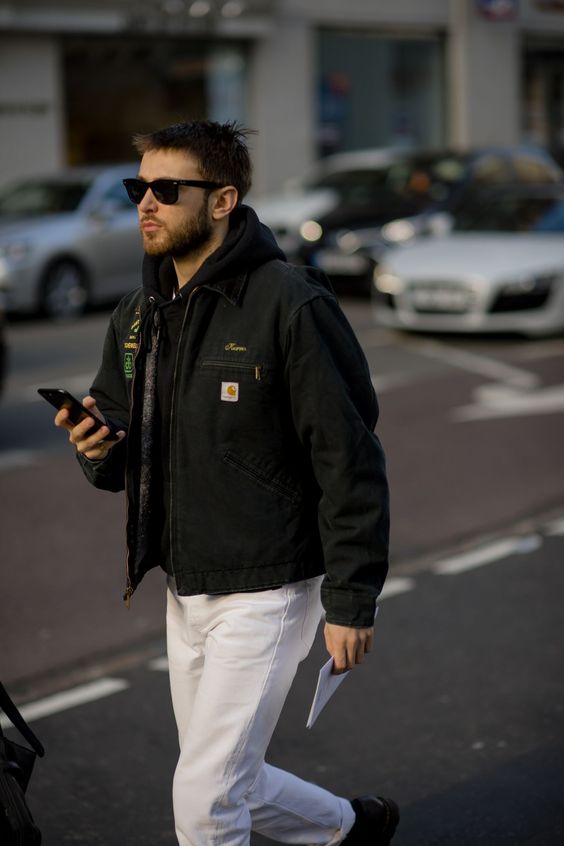 The Carhartt Chore coat is a classic workwear jacket. It is made from heavy-duty canvas and features multiple pockets for storing tools and other essentials. The Chore coat is also a popular choice for people who enjoy outdoor activities.
Carhartt Jackets in Work and Play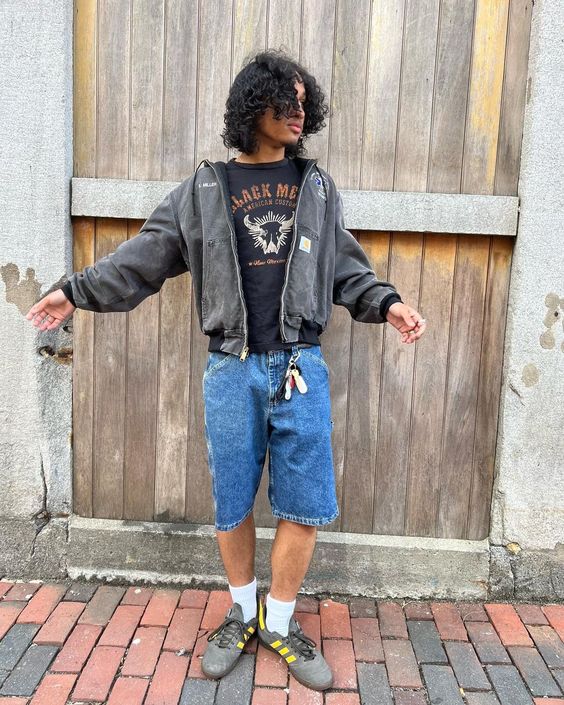 Carhartt jackets are not only stylish, but they are also practical and durable. They are made from high-quality materials and are constructed to last. This makes them a good choice for people who work in demanding environments.
However, Carhartt jackets are not just for work. They are also popular in urban streetwear and high-fashion runways. This is because they are versatile and can be styled in a variety of ways.
Iconic Styling Tips: Maximizing Carhartt Jacket Potential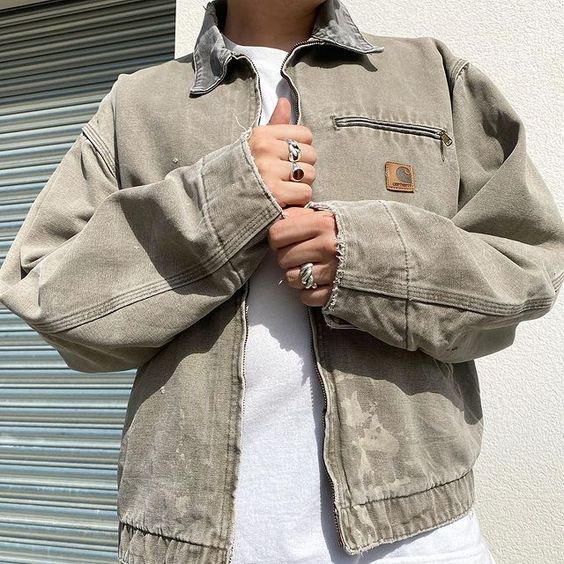 There are a few things you can do to maximize the potential of your Carhartt jacket:
Experiment with layering. Carhartt jackets can be layered over hoodies, sweaters, or vests to add depth and dimension to your outfit.
Play with color. Carhartt jackets come in a variety of colors, from classic neutrals to bold hues. Use color coordination to elevate your look.
Mix textures. Pair your Carhartt jacket with different fabrics and textures to create visual interest.
Adapt to the season. Carhartt jackets can be worn in a variety of seasons. Adjust your layering and accessory choices to suit the weather.
The Enduring Appeal of Carhartt Jackets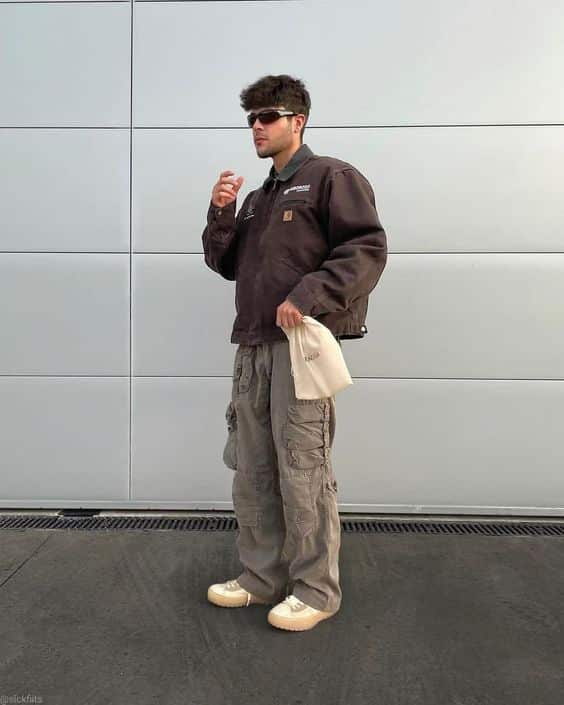 Carhartt jackets are timeless and stylish. They are made from high-quality materials and are constructed to last. This makes them a worthwhile investment for any wardrobe. Whether you're looking for a durable jacket for work or a stylish jacket for everyday wear, Carhartt has a jacket for you.
Conclusion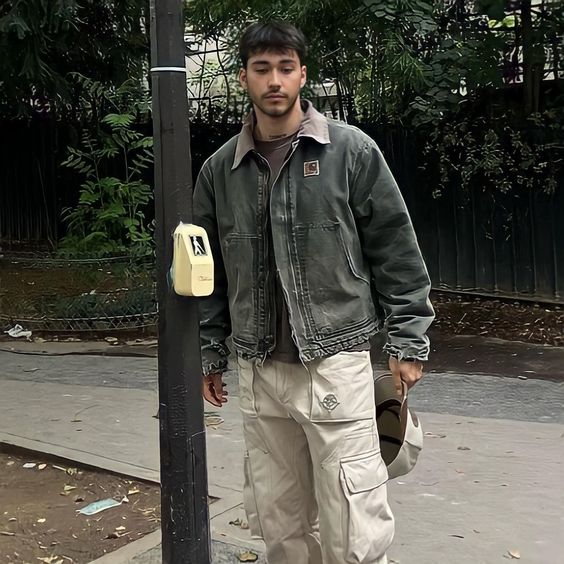 Carhartt jackets are a versatile and stylish addition to any wardrobe. They can be dressed up or down, making them suitable for a variety of occasions. With their durability and timeless design, Carhartt jackets are sure to remain a fashion staple for years to come.