With a net worth of $50 million, Cara Delevingne is an actress and fashion model from England. She is recognized for her involvement in numerous high-profile campaigns for popular fashion designers such as Zara, H&M, Chanel, and Burberry. Some of her notable films include "Paper Towns" (2015), "Suicide Squad" (2016), and "Valerian and the City of a Thousand Planets" (2017). Additionally, endorsements with companies such as YSL Beauty, Burberry, and Tag Heuer have made her one of the highest-paid models worldwide, with an estimated annual income of $9 million.
-Advertisement-

Read More: 40+ of the Biggest Public Celebrity Meltdowns Ever
Information:
| | |
| --- | --- |
| Category | Richest Celebrities Models |
| Net Worth: | $50 Million |
| Date of Birth: | Aug 12, 1992 (30 years old) |
| Place of Birth: | London |
| Place of Birth: | London |
| Gender: | Female |
| Height: | 5 ft 8 in (1.73 m) |
| Profession: | Model, Actor |
Early Life and Career Beginnings
Born on August 12, 1992, in Hammersmith, London, England, Cara Jocelyn Delevingne is the daughter of Pandora Anne (née Stevens) and Charles Hamar Delevingne, a property developer. She grew up in Belgravia, London, alongside her older sisters, Chloe and Poppy, and a paternal half-brother, Alex Jaffe. After attending Francis Holland School for Girls and Bedales School in Steep, Hampshire, she decided to follow her sister Poppy into modelling and dropped out of school at the age of 17. She signed on with Storm Management in 2009, but it took her a year of working in the industry to land her first paying job, and she went through two seasons of castings before securing her first runway show.
-Advertisement 3-

Modeling Career
While working part-time at a fashion website, Delevingne caught the eye of Burberry's Christopher Bailey, who cast her in the brand's spring/summer 2011 campaign, marking her first big break. In the 2012 fashion season, she walked in nine shows during New York Fashion Week for designers such as Jason Wu, Tory Burch, and Oscar de la Renta. She then exclusively walked for Burberry during London Fashion Week before strutting her stuff in six shows during Milan Fashion Week for Fendi, Moschino, and others, and finally seven shows during Paris Fashion Week for Chanel, Kenzo, and more. This was widely regarded as Delevingne's breakthrough season, having walked in over 20 shows throughout the 2012 Fashion Month, and she began receiving more and more media attention. She was even referred to as "THE girl of the season" by The Daily Telegraph and hailed by Karl Lagerfeld in an Elle interview after the Paris Chanel show. Vogue Magazine also dubbed her their "crush of the season."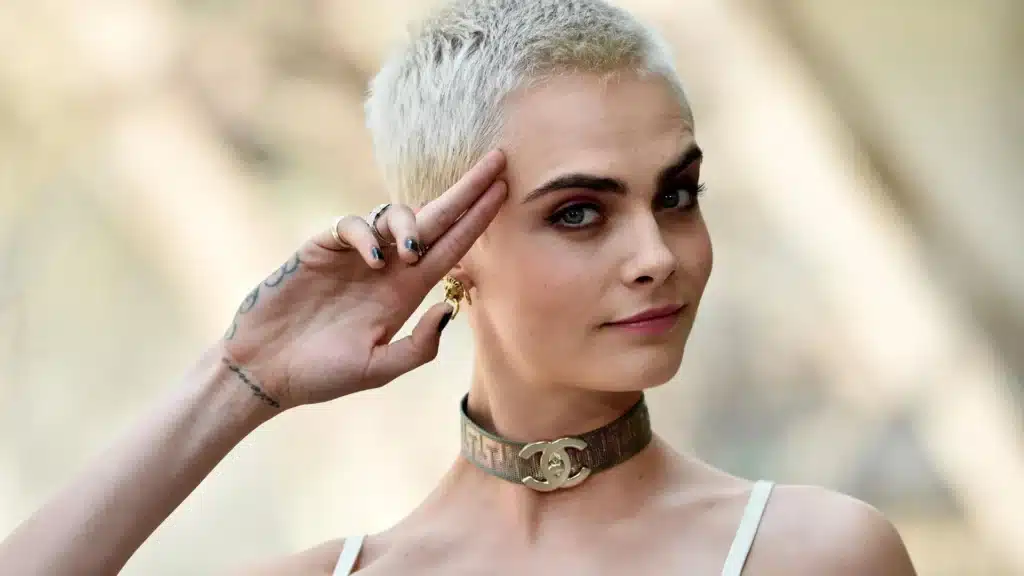 When September 2012's Fashion Month came around, Delevingne had established herself as the new favorite of the fashion industry. During that month, she graced the catwalk in over 50 shows across New York, London, Milan, and Paris. Her busiest period is during the two international catwalk seasons. However, from 2015 onwards, Delevingne intentionally reduced her participation in fashion shows, being more discerning and selective with her appearances. While some attributed this shift to her burgeoning acting career, Delevingne clarified in a Time magazine essay that she made this decision to devote more time to activities she enjoys and welcome new opportunities.
-Advertisement-

Acting Career:
In 2012, Delevingne made her acting debut in the film adaptation of "Anna Karenina" as Princess Sorokina. She then appeared in the final episode of "Playhouse Presents" in June 2014, marking her television debut. Since then, she has acted in a variety of films, including the British psychological thriller "The Face of an Angel" alongside Daniel Bruhl and Kate Beckinsale; the Chanel short film "Reincarnation" with Pharrell Williams and Geraldine Chaplin; the film adaptation of John Green's novel "Paper Towns" in 2015, where she played the lead character of Margo Roth Spiegelman; and the fantasy film "Pan" (2015). She has also acted in the DC comic-based action film "Suicide Squad" (2016), the British coming of age drama "Kids in Love" (2016), the film "Valerian and the City of a Thousand Planets" (2017) with Dane DeHaan and Rihanna, the period romance "Tulip Fever" (2017), and the mystery thriller "London Fields" (2018). Additionally, she has appeared in music videos for artists such as Die Antwoord, ASAP Ferg, and Taylor Swift, and starred in the Amazon Prime Video series "Carnival Row" (2019).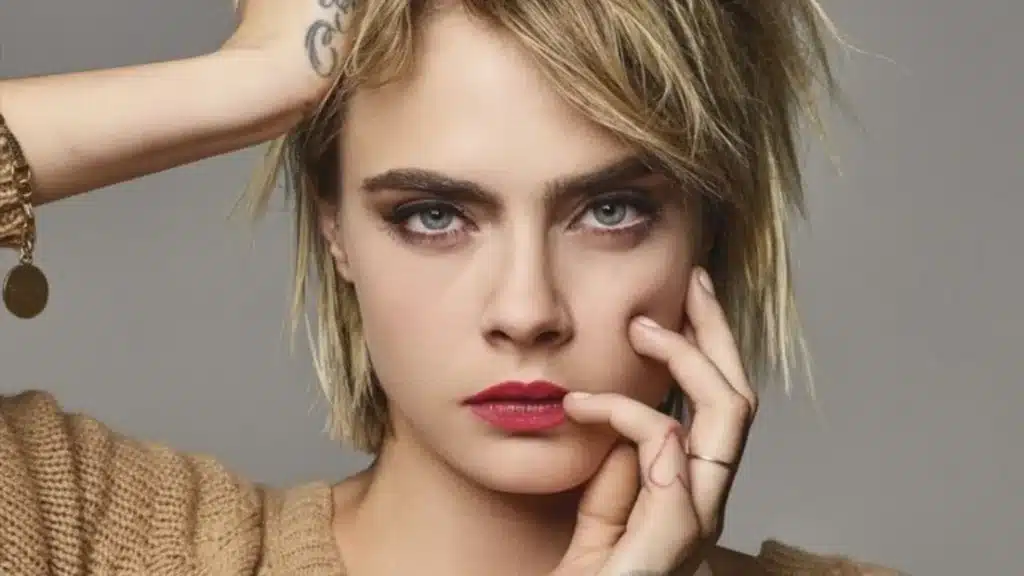 Other Projects and Work
-Advertisement-

Delevingne's musical talent is noteworthy, having produced two full albums of work with artist manager Simon Fuller. However, despite being offered a record deal, she declined because it required her to change her name. She has collaborated with notable musicians such as Will Heard and Pharrell Williams, and recorded "I Feel Everything" for her film "Valerian and the City of a Thousand Planets". Apart from music, she has ventured into fashion design, creating a capsule collection for DKNY and four handbag collections for Mulberry. Additionally, she has co-authored the book "Mirror, Mirror" (2017) with Rowan Coleman and is a published author.
Personal Life
Cara Delevingne, who once identified herself as bisexual, is now openly identifying as pansexual. From 2014 to 2016, she was in a relationship with musician St. Vincent and later in June 2019, she started dating actress/model Ashley Benson, but their relationship ended in April 2020.
FAQs:
Q1. What is Cara Delevingne's net worth?
-Advertisement-

As of 2021, Cara Delevingne's estimated net worth is $40 million USD.
Q2. How did Cara Delevingne earn her net worth?
Cara Delevingne is a successful model, actress, and author. She has earned her net worth through various modeling campaigns for high-end brands, including Burberry, Chanel, and Victoria's Secret, as well as her roles in popular movies such as "Suicide Squad" and "Paper Towns".
Q3. What other sources of income does Cara Delevingne have besides modeling and acting?
-Advertisement-

Besides modeling and acting, Cara Delevingne is also an author and has published a young adult novel titled "Mirror, Mirror". She has also collaborated with various brands, including Puma and Dior, to create her own clothing and accessory lines.
Q4. Has Cara Delevingne won any awards for her work?
Yes, Cara Delevingne has won several awards for her work in the entertainment industry. In 2012 and 2014, she won the British Fashion Award for Model of the Year. In 2016, she won the Teen Choice Award for Choice Summer Movie Actress for her role in "Suicide Squad".
Q5. What is Cara Delevingne's background before becoming a model and actress?
Cara Delevingne grew up in London, England, and attended the boarding school Bedales. She began modeling at the age of 10 and later pursued acting. She made her acting debut in the 2012 film "Anna Karenina".
-Advertisement-

Conclusion
Cara Delevingne's net worth is estimated at $40 million, making her one of the most successful models and actresses of her generation. She has achieved a great deal of success in her career, while also using her platform to advocate for important causes and to promote positive change. Her unique style, talent, and personality have made her a beloved and influential figure in the fashion and entertainment industries.