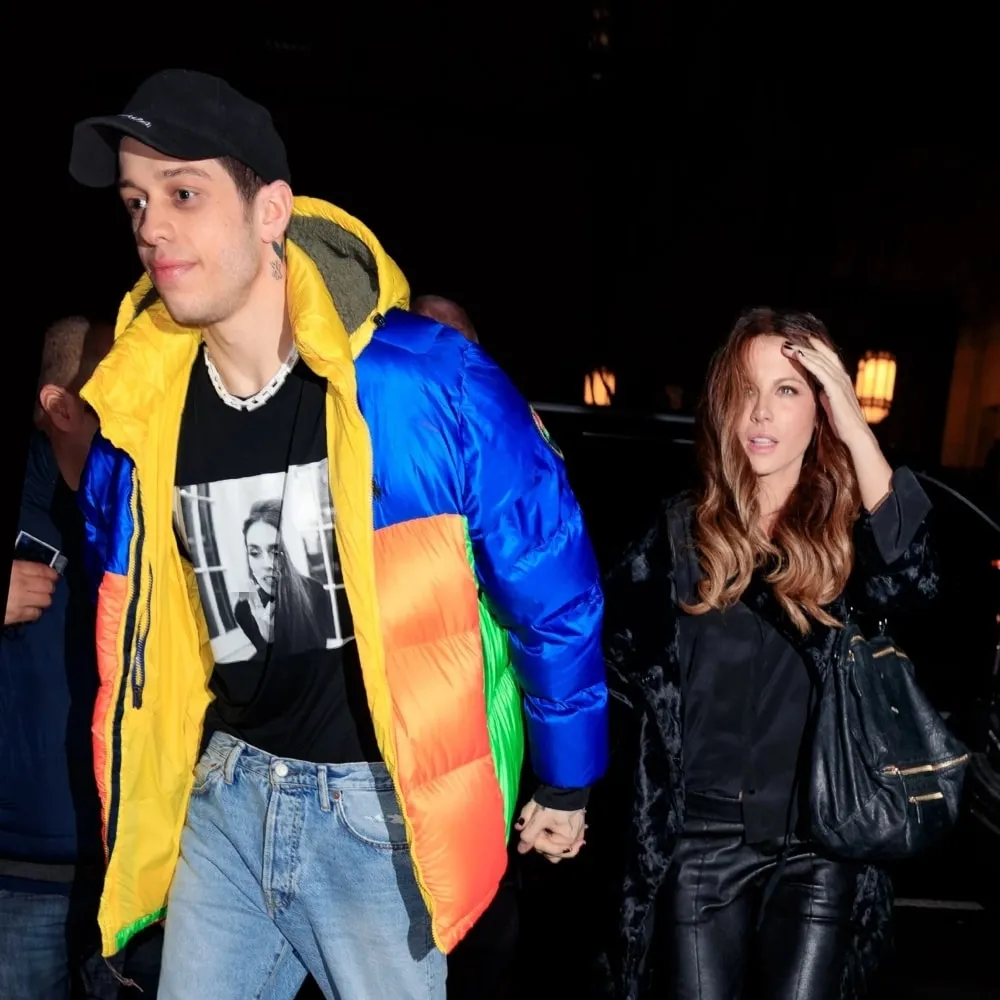 Ever since he made his debut in 2013, Pete Davidson has been grabbing people's attention. Although he has many talents, his personal life has particularly piqued the interest of both his supporters and detractors. As a comedian and former actor of Saturday Night Live, he has garnered considerable media attention for his work, romantic relationships, and tattoo collection.
Who Is Pete Davidson?
Pete Davidson's quick rise to fame may give the impression that he shot to stardom suddenly. Therefore, if you have limited knowledge of his career, it is understandable.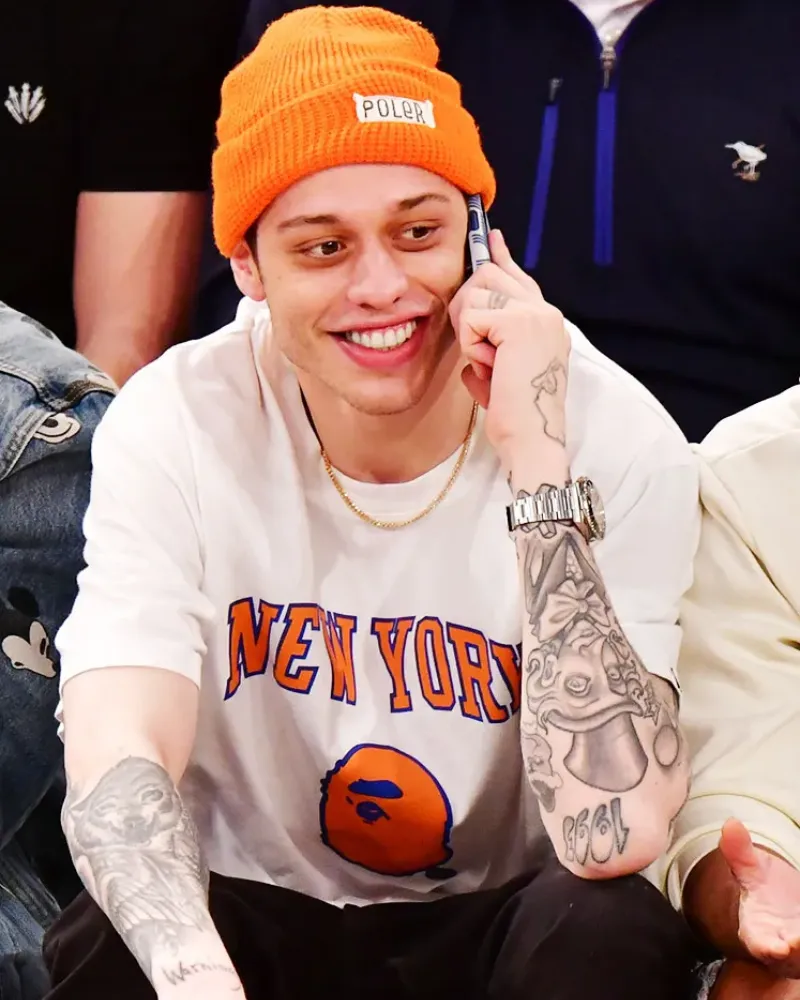 The celebrity started off as a comedian, but quickly secured roles in front of the camera. Over the course of his career, he has taken on diverse roles, not all of them comedic. In addition, he has been involved in producing and writing. His fans and critics have also kept a close eye on his personal life, particularly his romantic relationships.
Starting Standup
Davidson has held various roles throughout his professional journey, but he gained fame for his initial endeavors in the field of comedy. When he delivered his inaugural stand-up performance, the comedian was just 16 years old.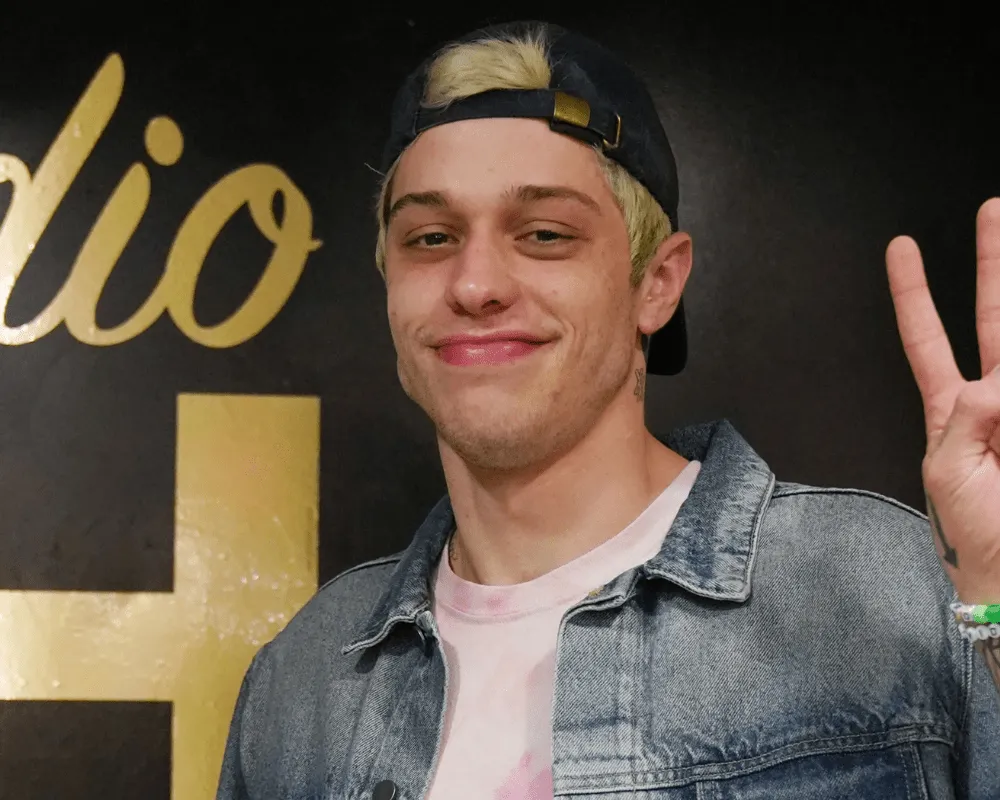 Starting out with a Netflix special is not common, and the same was true for him. He started his comedy career in Staten Island, New York, where he grew up. The first time he performed was at a bowling alley, which happened because his friends dared him to do it.
Appearing on Failosophy
Pete Davidson's initial professional endeavors mainly revolved around two networks, namely MTV2 and Comedy Central.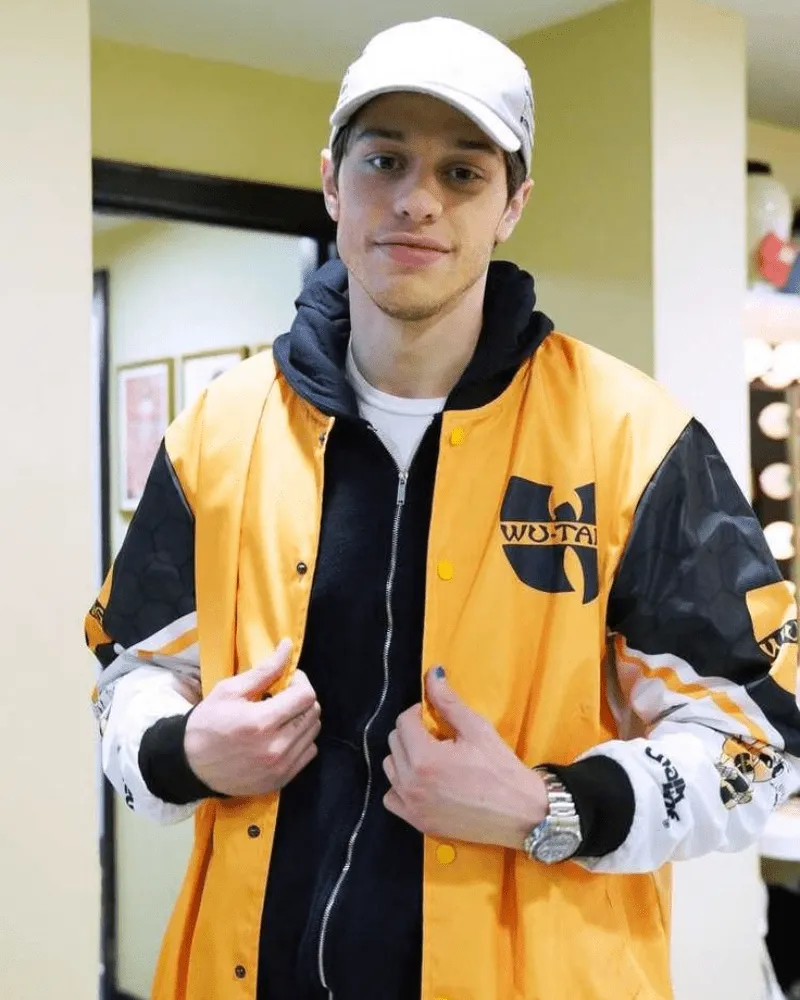 Davidson's career on television began with a show called Failosophy on MTV where he made his debut appearance in 2013, starting from the third episode. Well-known personalities such as Brooke Van Poppelen, Jessimae Peluso, and Hasan Minaj also appeared on the show, which was just the beginning of his journey on the said network.
Next Up: Guy Code
The comedian had previously been a part of a different MTV2 show, but in his early career, he was given a longer opportunity to appear on a new show.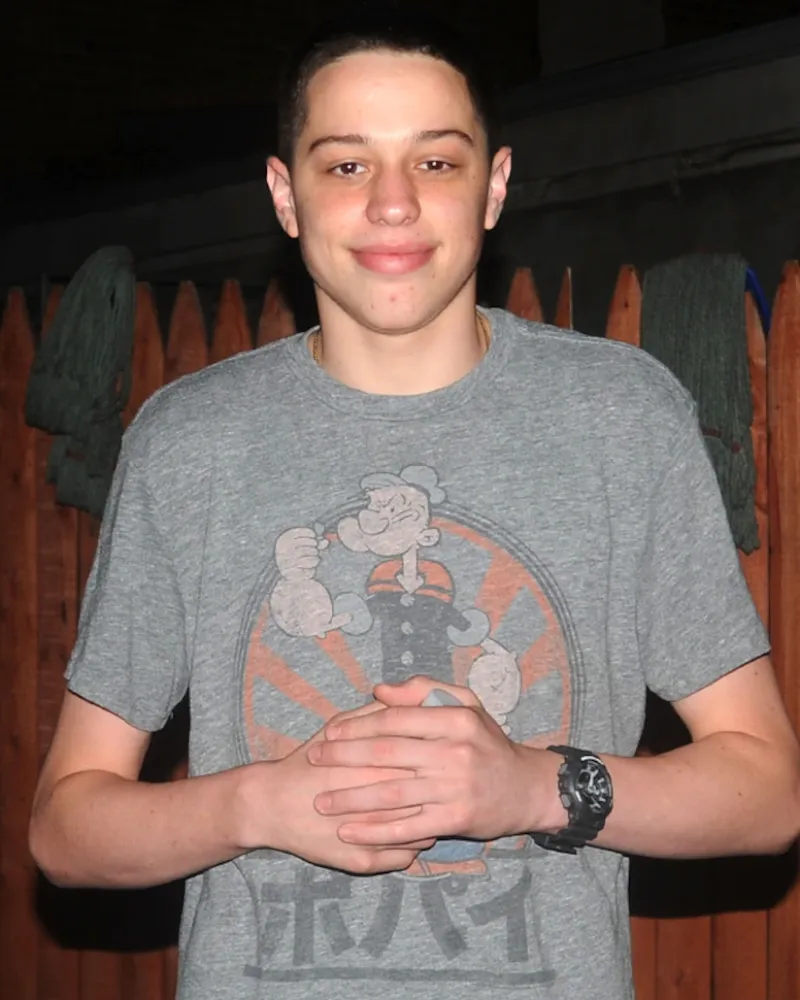 Guy Code was a TV show that focused on humorous and relatable aspects of male life. MTV2 created a related program called Girl Code. One of the cast members, Davidson, joined Guy Code in its third season and appeared in the initial four episodes before leaving the show.
Comedy Central's Gotham Comedy Live
After beginning his Comedy Central career, Pete Davidson made his debut on Gotham Comedy Live, a show that highlighted the talent of stand-up comedians and provided Davidson with a perfect platform to showcase his skills.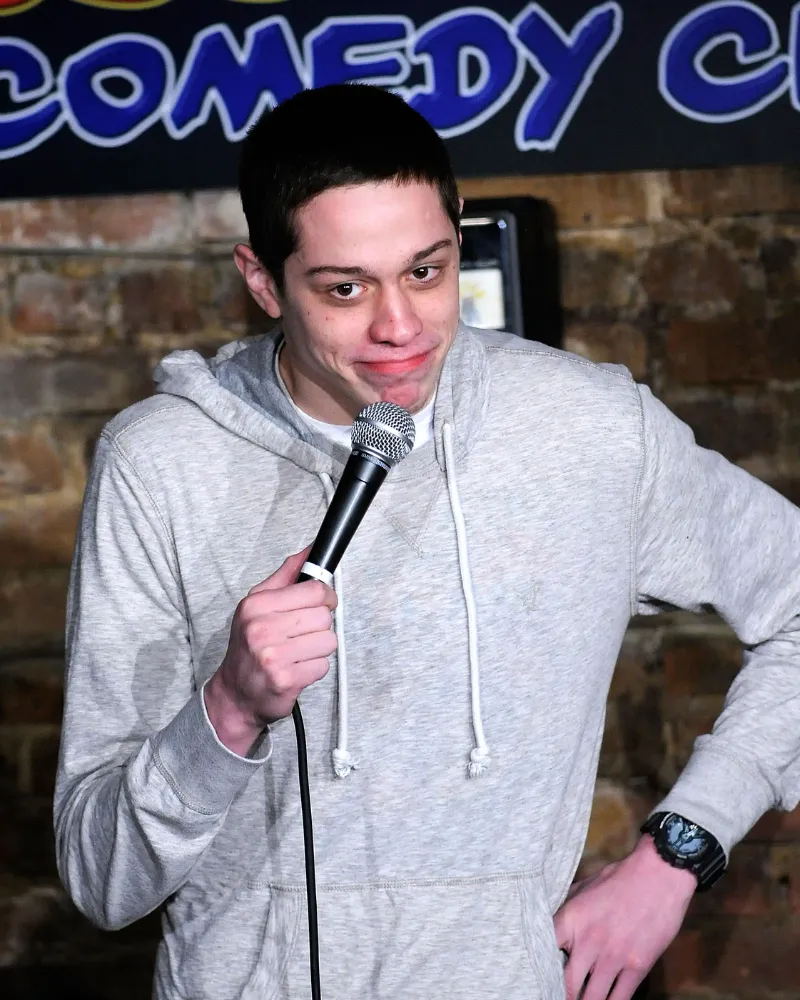 On this occasion, we are talking about live shows at the Gotham Comedy Club situated in New York City, not Batman's Gotham. During the program's second season, the comedian made an appearance.
Joining Wild N' Out
Davidson is widely recognized for this particular MTV role, which also served as his comeback to MTV2.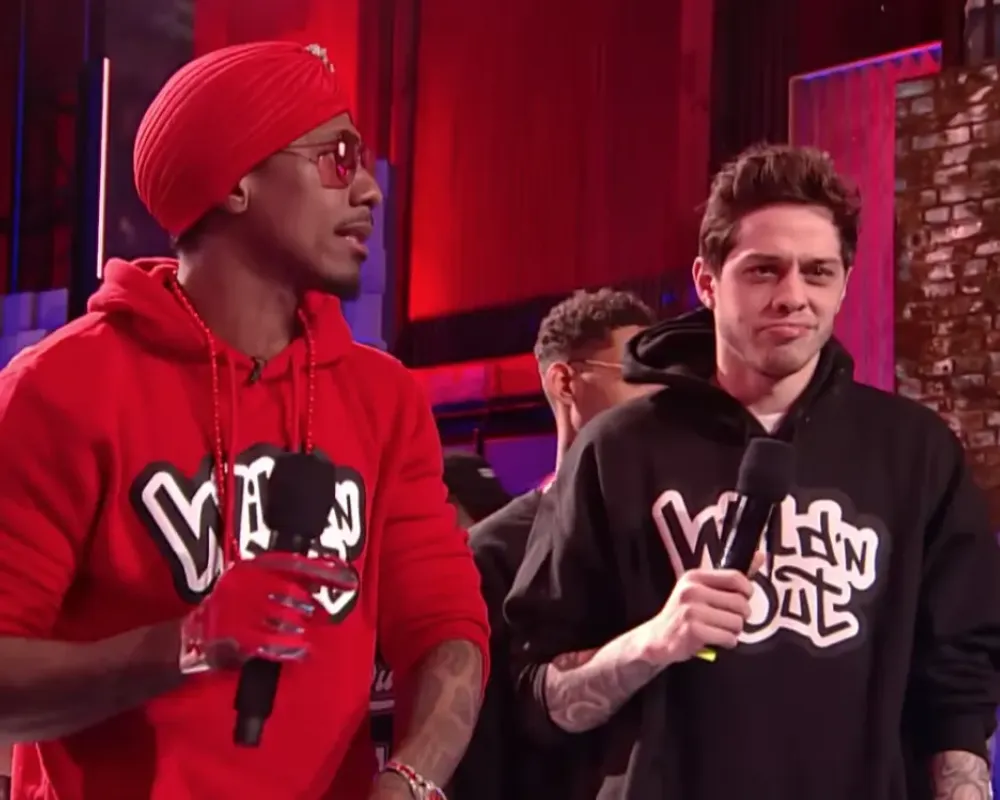 During that period, the TV show Nick Cannon Presents: Wild 'N Out held considerable popularity on MTV. Compared to his prior roles on MTV2, Davidson would appear for a longer period of time, starting with his first appearance of six on Nick Cannon's show.
A Cameo in Brooklyn Nine-Nine
Davidson quickly became a member of a comedy ensemble for a program as well. Prior to his stint on SNL, he would participate in an installment of a well-liked series.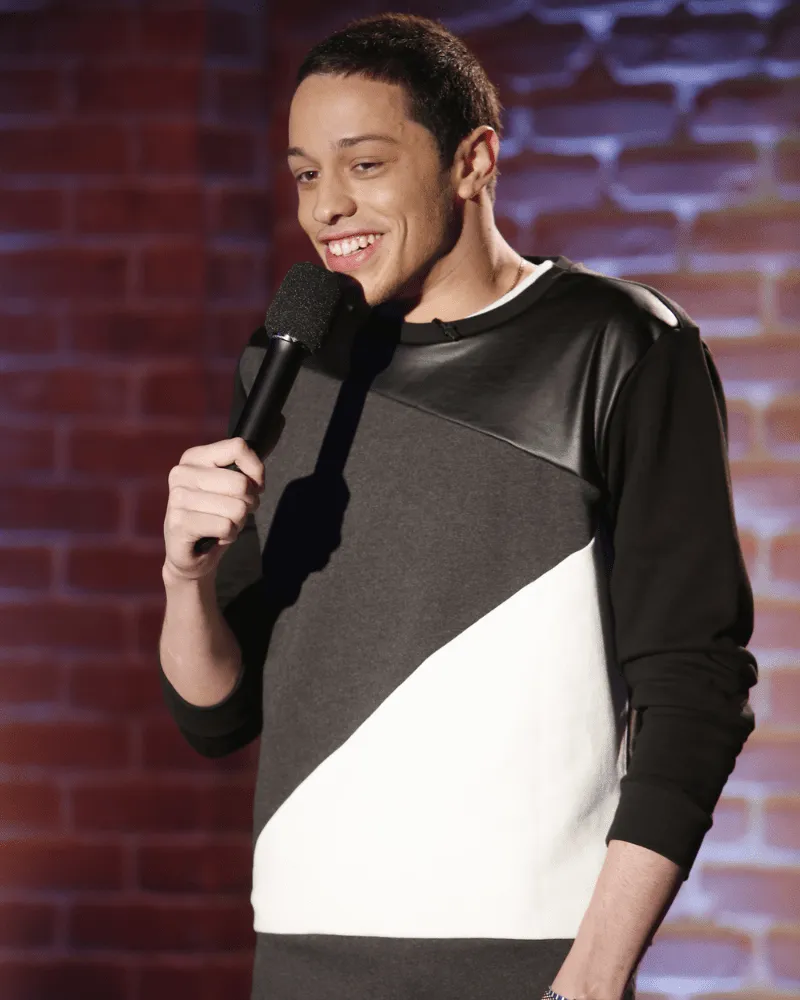 Brooklyn Nine-Nine is unique among procedural shows by infusing humor into its plot. The show has also featured well-known comedic performers including Andy Samberg and Chelsea Peretti. In an episode from 2013, Pete Davidson played the character of Steven, who reluctantly joined Amy and Rosa's outreach program.
Almost Another Role
The year 2014 marked a significant milestone for Pete Davidson's professional life. However, he faced some setbacks as not all of his roles proved to be successful. Davidson has disclosed that he had a plan to feature in a program called Sober Companion, but it did not materialize.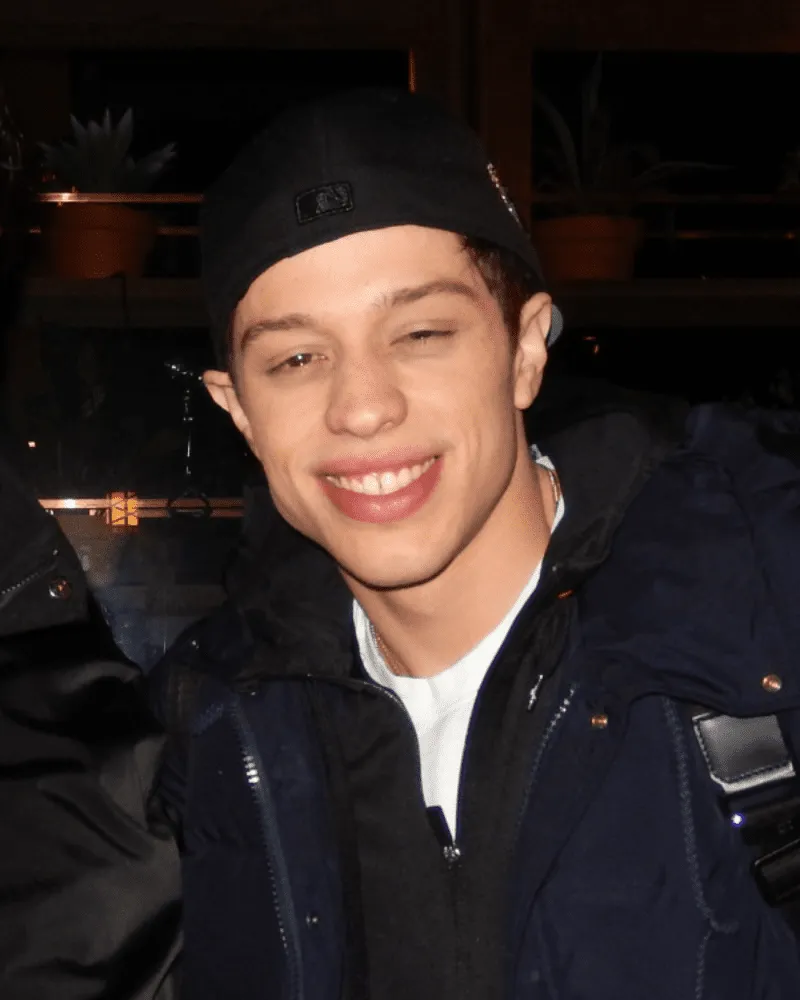 Despite this, he had been scheduled to make an appearance on the debut of the new Fox program. However, as is sometimes the case, it did not come to fruition and the role was not broadcast. This occurred only one year after Fox featured the emerging comedian in their Comedy Night.
An Important Meeting
Occasionally, people claim that having the right connections is crucial. This proved to be the case for Pete Davidson, who had a stroke of luck when he crossed paths with Bill Hader in 2014 during their work on a movie.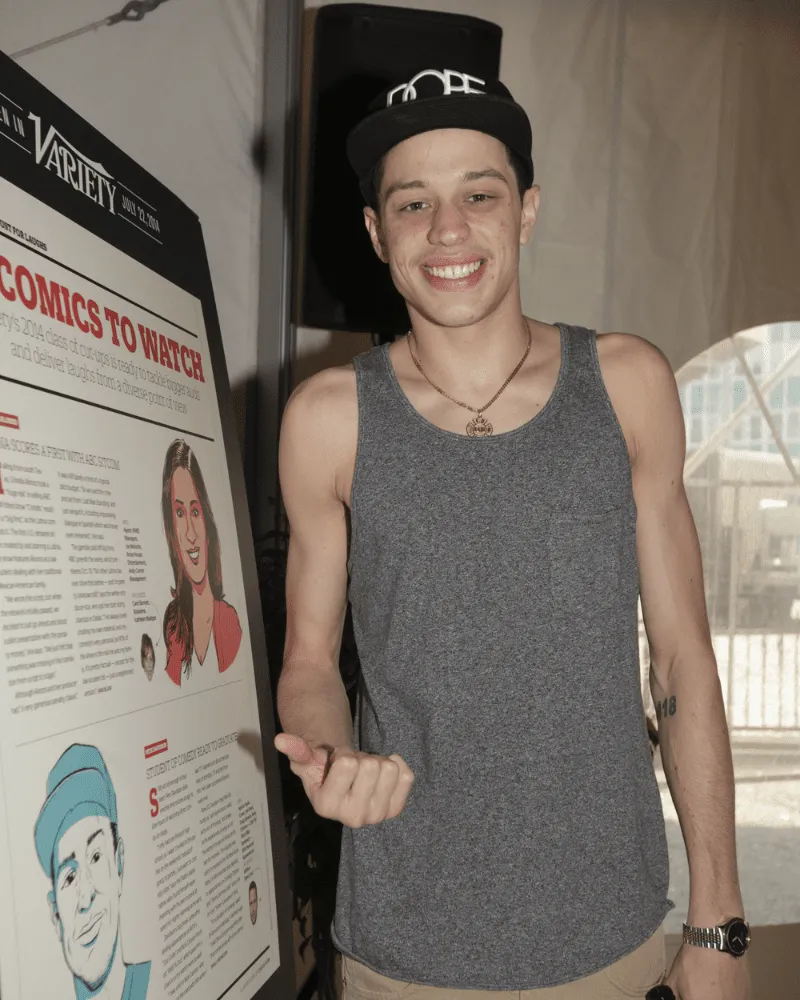 Davidson had an early gig in Trainwreck where he co-starred with fellow SNL alum Bill Hader. This meeting paved the way for Davidson's audition for the iconic sketch comedy show, where Hader assisted by giving his endorsement to Lorne Michaels, the longstanding producer of the show.
Joining Saturday Night Live
Many comedians in Hollywood consider joining the cast of Saturday Night Live at 30 Rock a significant milestone in their career. Davidson managed to secure a spot by giving an impressive audition.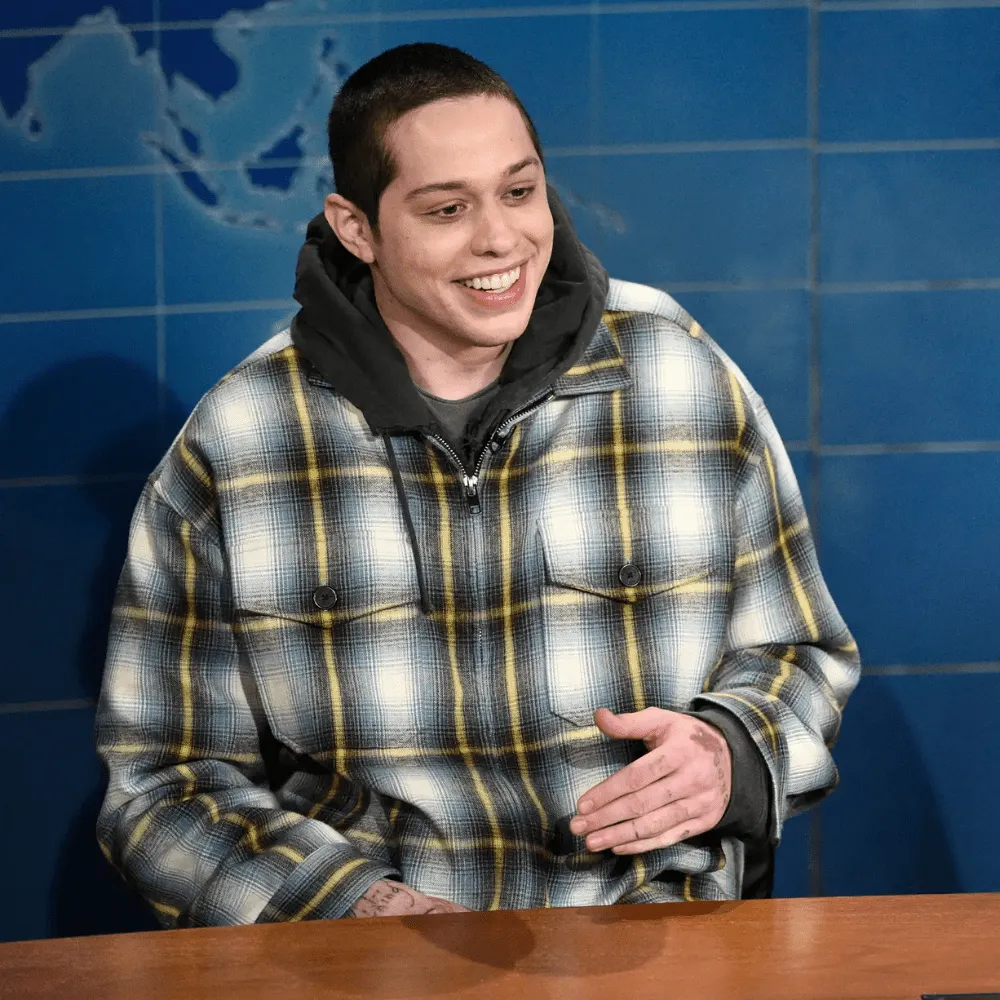 In 2014, on September 27th, the comedian became a part of the Saturday Night Live team for their 40th season and stood out as one of its youngest cast members ever hired. As he acted in skits with renowned guest stars such as Norman Reedus and Dwayne Johnson, it became evident that he was a standout member of the cast.
Pete Davidson and Carly Aquilino
During his initial days on SNL, fans would notice the love life of the celebrity for the first time. Davidson was in a relationship with Carly Aquilino from 2014 to 2015.

Similar to Davidson, Aquilino also had previous experience working on MTV2. As a matter of fact, she was even part of Girl Code, the counterpart show to Guy Code which we previously mentioned. Although their relationship wasn't as openly serious as some of Davidson's later ones, Aquilino promptly shared her congratulations to Davidson's engagement on Instagram in 2018.
Comedy Central Roast of Justin Bieber
Comedy Central has some highly favored shows and events, with the Comedy Central Roast being among the most prominent ones.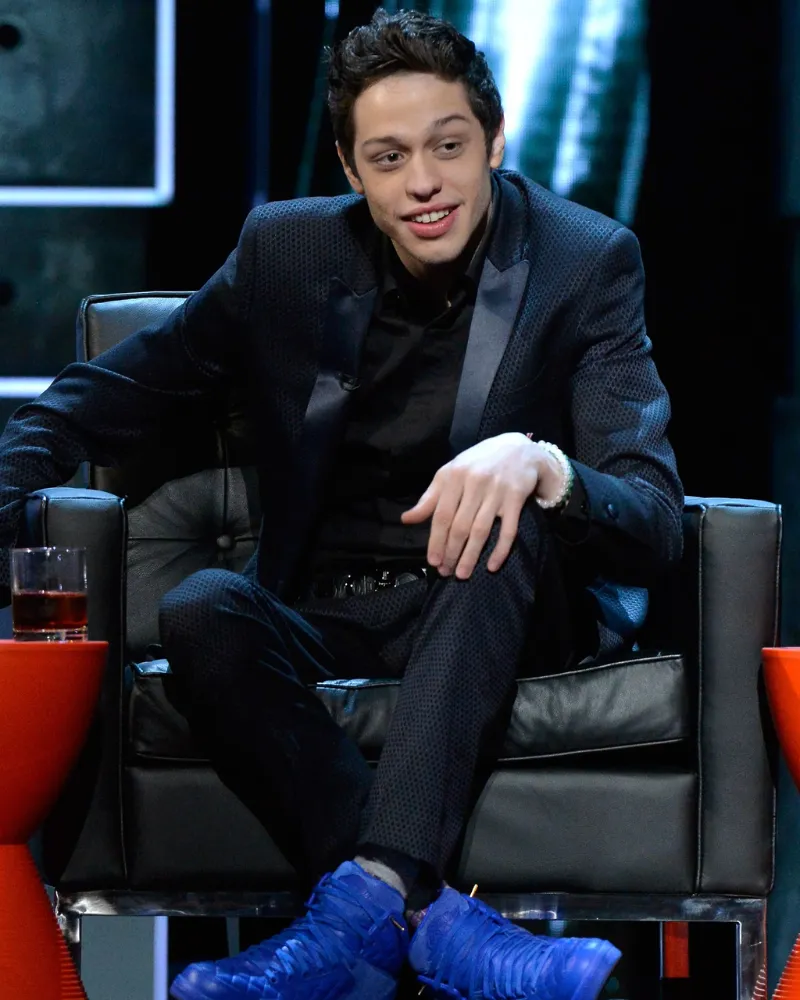 In 2015, during the Comedy Central Roast of Justin Bieber, Pete Davidson participated in the long-standing comedic practice as one of the roastmasters. Alongside Snoop Dogg and other notable personalities, he took the stage.
His First Stand-Up Special
It is usual for experienced comedians to perform in stand-up specials throughout their careers. In 2016, Davidson performed his first special.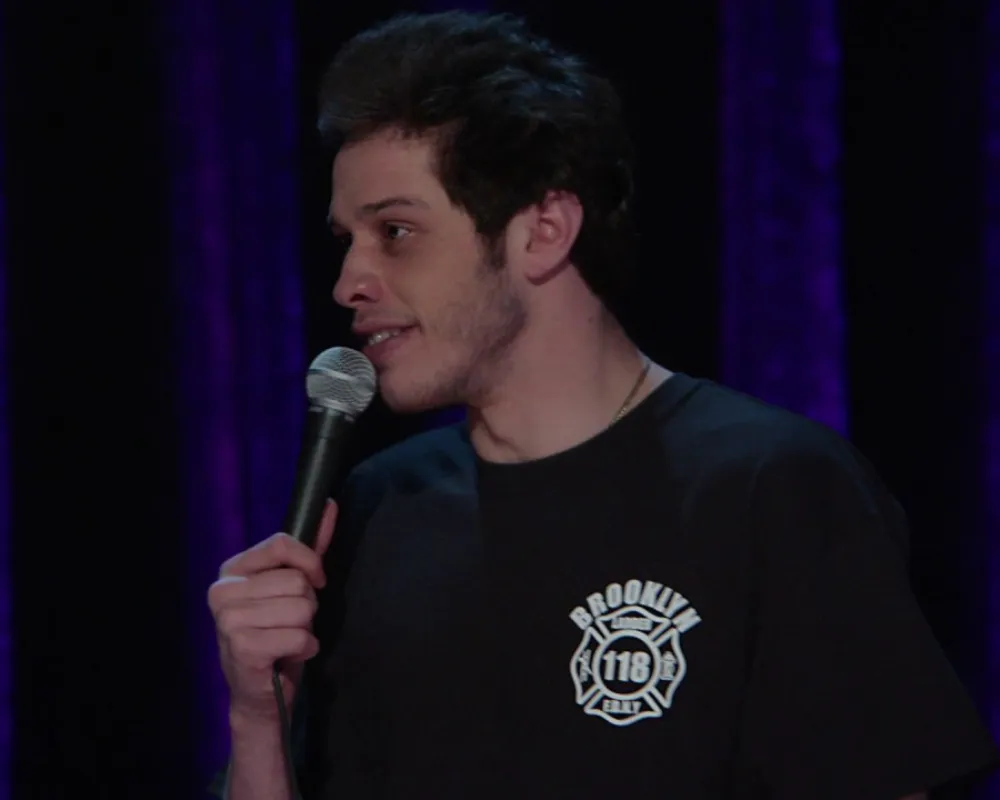 The show titled "Pete Davidson: SMD" featured the initials of the comedian's late father, but he still managed to make jokes about it. The special effectively showcased the type of comedy for which he became popular, characterized by its casual, dark, and self-deprecating nature as he gained more recognition.
A New Romance With Cazzie David
The next romantic involvement that garnered attention was when Davidson dated Cazzie David, the daughter of famous comedian Larry David, for a period of two years starting from 2016 until 2018.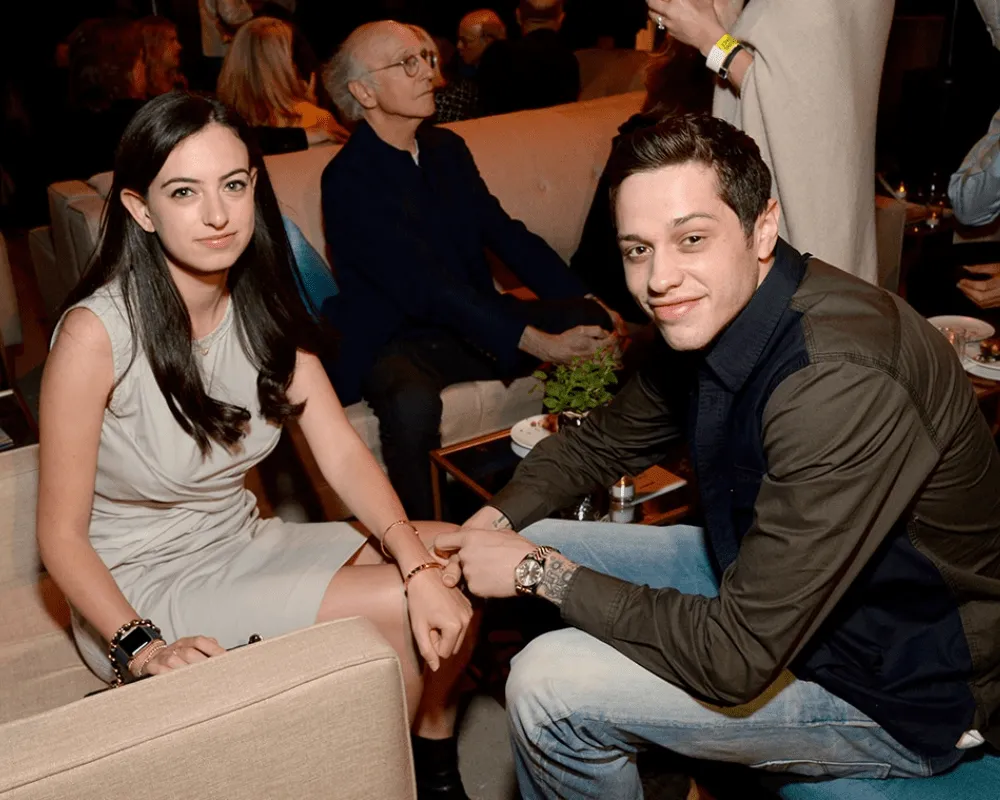 Davidson informed Complex that they had parted ways, stating "We're no longer in a relationship" and adding that his ex-partner is a highly skilled individual who will continue to excel. Although they were not compatible as romantic partners, Davidson and his ex-partner have verified that they remain friends.
"No One Asked for This"
Cazzie David revisited her past relationship in 2020, two years after it had ended, providing more detailed insight but maintaining that she and her ex-partner are now friends.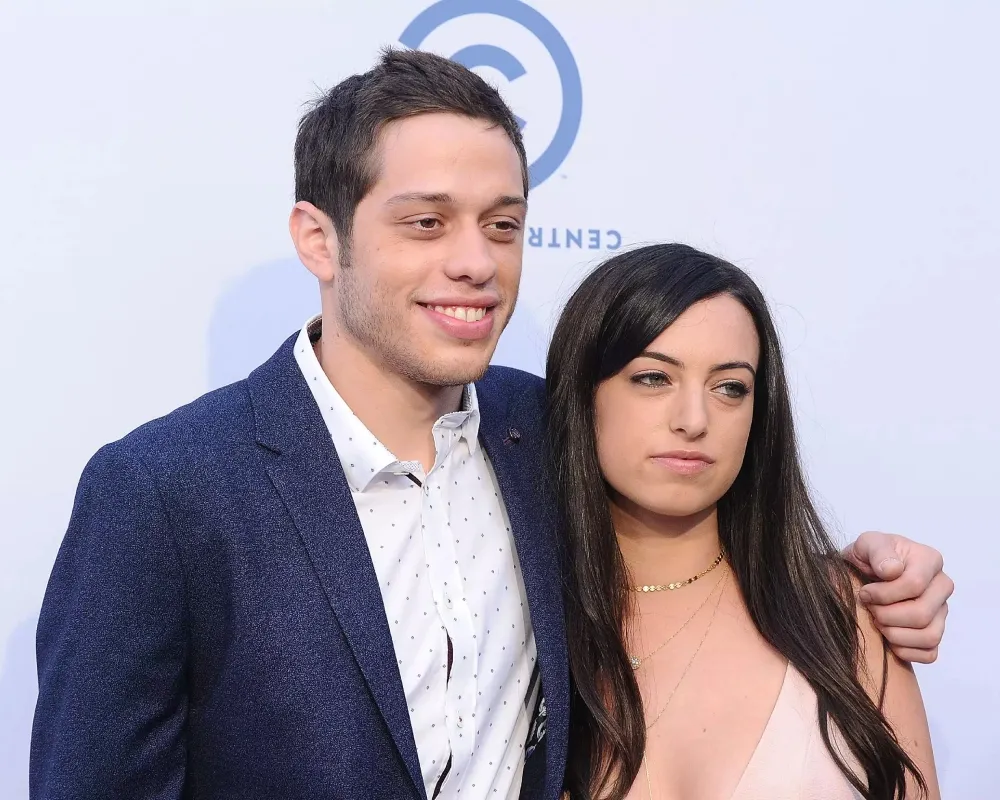 David wrote a collection of essays named No One Asked for This where he wrote about various topics including the personal issues faced by the stars in their relationship. It was shocking for some as David disclosed that the couple parted ways just a day before she got to know about his new relationship with Ariana Grande.
Start of His Relationship With Ariana Grande
Pete Davidson's brief yet heavily publicized relationship with pop star Ariana Grande was one of his most talked-about romances. Though it was eventful, the relationship only lasted for a five-month period in 2018.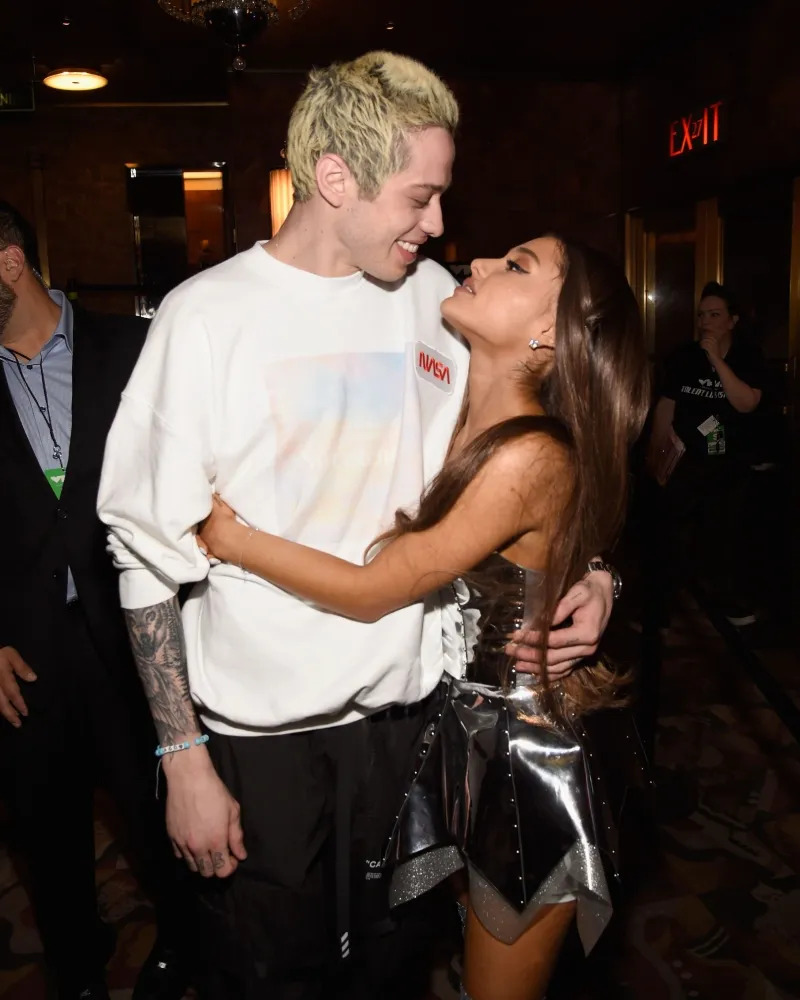 It was revealed that the two individuals were in a romantic relationship shortly after Davidson's breakup with Cazzie David. Surprisingly, they got engaged within weeks of their relationship's beginning and even got matching tattoos as a tribute to their love.
Falling Fast
Pete Davidson and Ariana Grande's relationship may have been short-lived, but it was filled with a lot of events during those five months since it started and ended so abruptly.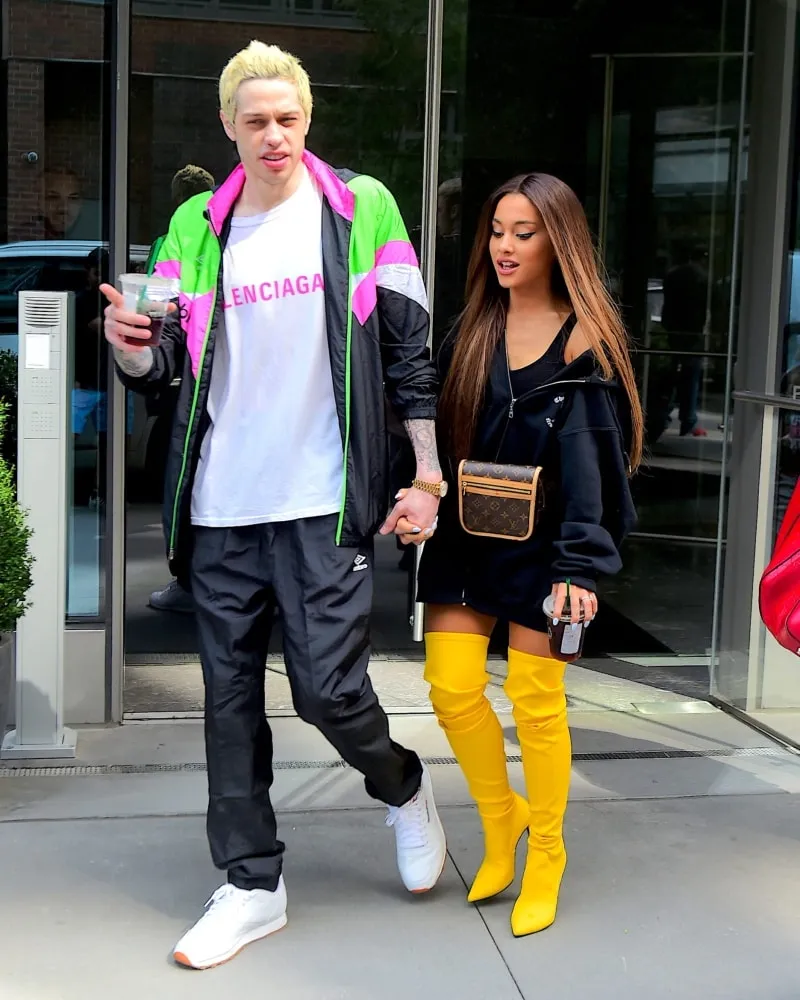 Not long after getting a tattoo inspired by Grande's album Positions, he decided to cover it up. During their relationship, she released songs like Pete Davidson and briefly mentioned their split in her music. In her song Thank U, Next, she mentions almost getting married and expresses gratitude towards Pete.
New Beginnings With Kate Beckinsale
Shortly after ending his romance with Ariana Grande, the comic was seen in the company of Kate Beckinsale, famous for her role in Underworld. However, their age gap became a topic of continuous commentary.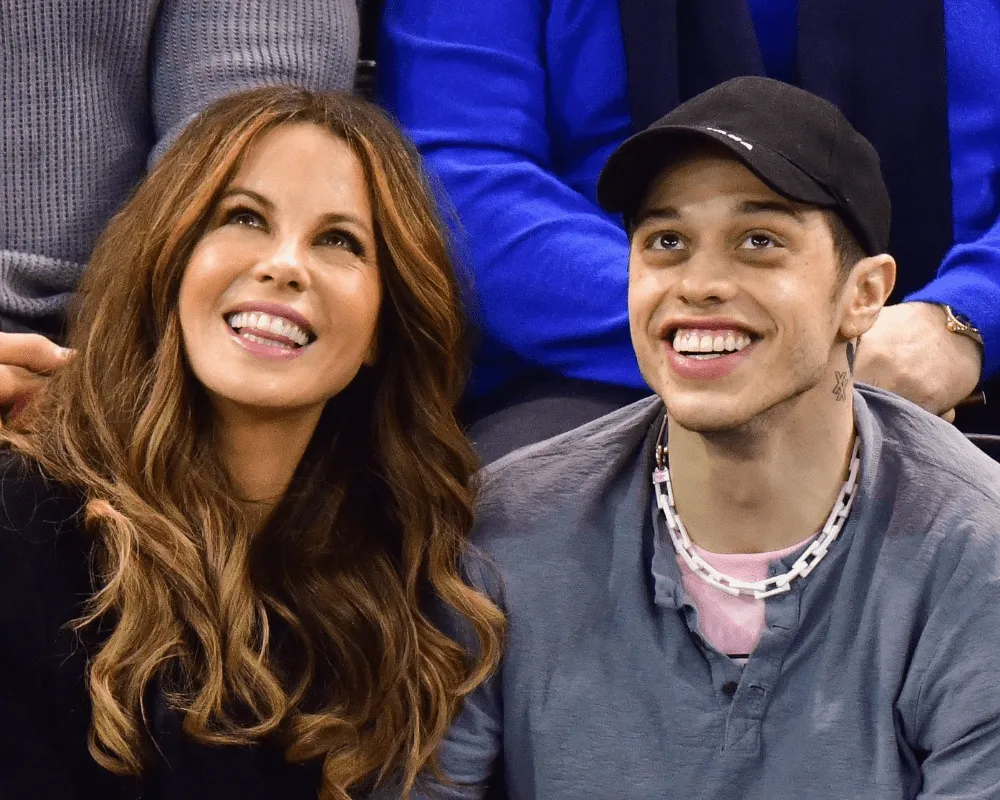 Davidson remarked that Beckinsale was nearly two decades his senior, adding humorously that numerous male celebrities in Hollywood, such as Leonardo DiCaprio and Alec Baldwin, were also dating considerably younger women.
Splitting From Beckinsale
The actress and comedian's relationship was not meant to be long-lasting and they ended it in April 2019, which was only four months after they began dating.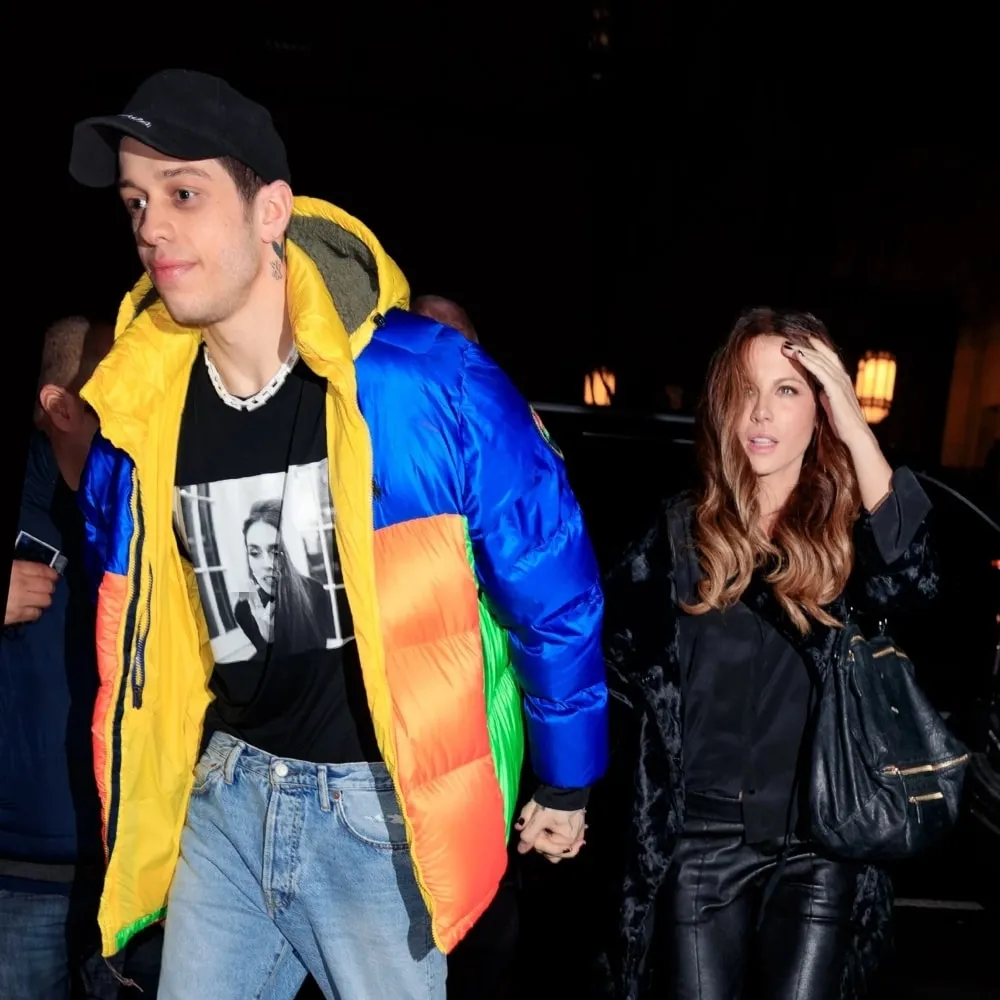 The couple didn't discuss the breakup much, but it was speculated that Davidson felt uneasy with the constant media scrutiny on her relationships. It appears that there's always someone monitoring his romantic affairs.
Dating Margaret Qualley
Towards the end of 2019, Davidson would once again be in a romantic relationship. In August of that year, he was seen with actress Margaret Qualley.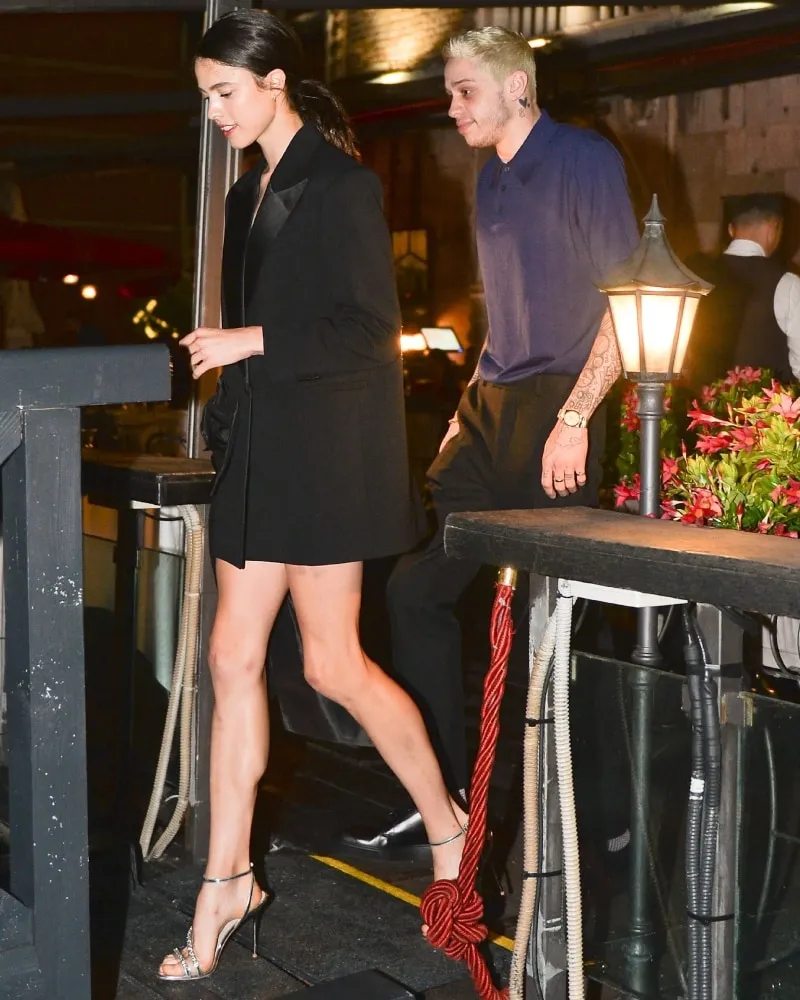 The initial reports of this came out while they were in Venice, Italy for Qualley's movie Seberg, which was being screened at the esteemed Venice Film Festival. While they were there, they were spotted having a romantic picnic, but the relationship ended by October, lasting for a mere two months.
Big Time Adolescence
Pete Davidson brags about his friendly relationship with Colson Baker, who is better known as Machine Gun Kelly, another celebrity. The duo has collaborated on several ventures until now.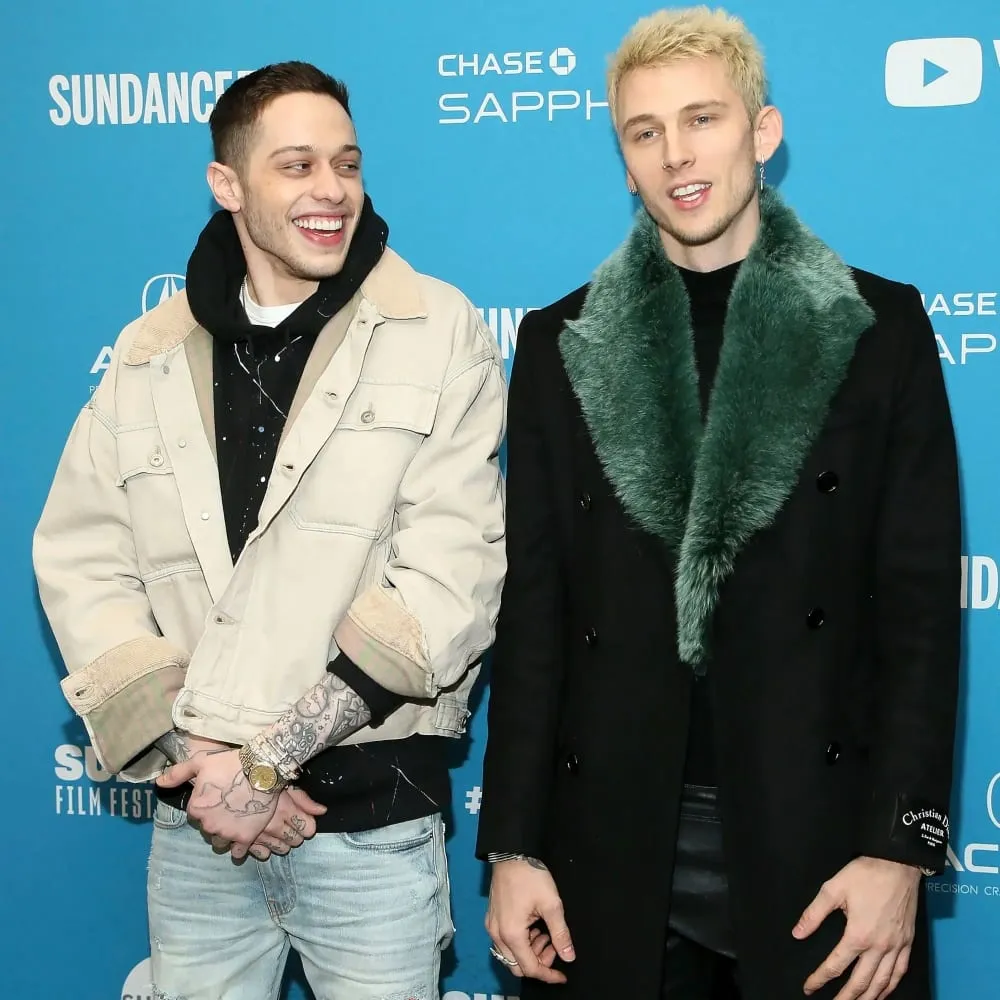 In 2019, they both featured in the movie Big Time Adolescence alongside popular actors such as Sydney Sweeney from Euphoria and Jon Cryer from projects like Two and a Half Men. Moreover, apart from acting in the movie, Davidson also made an attempt to produce the film.
Comedy Tour With John Mulaney
At the time, the two appeared to have contrasting personalities that some people were taken aback when they found out that comedian John Mulaney, who is also a former SNL member, is actually a close friend of Davidson in Hollywood.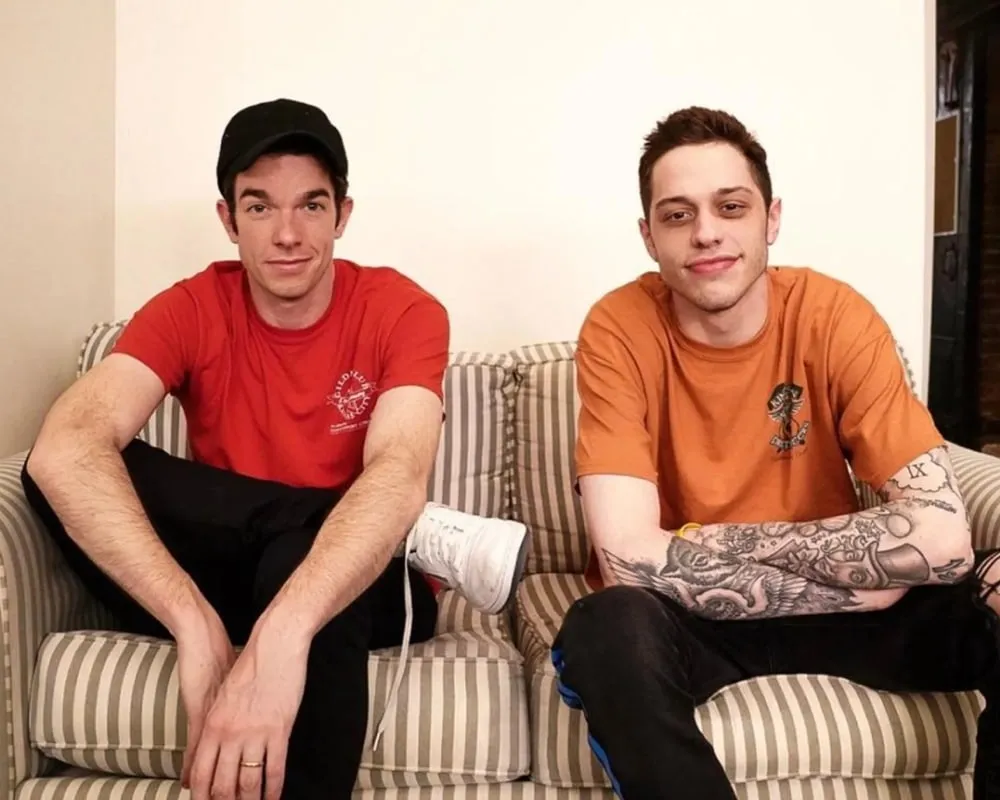 The duo embarked on a comedy tour and as a result, made several joint appearances in the media. Given their shared background at Saturday Night Live, they were also able to act in a few sketches alongside each other.
Alive From New York
Davidson was experiencing a successful period in his stand-up career. Following his tour with Mulaney, Davidson was presented with the opportunity to put out another comedy special.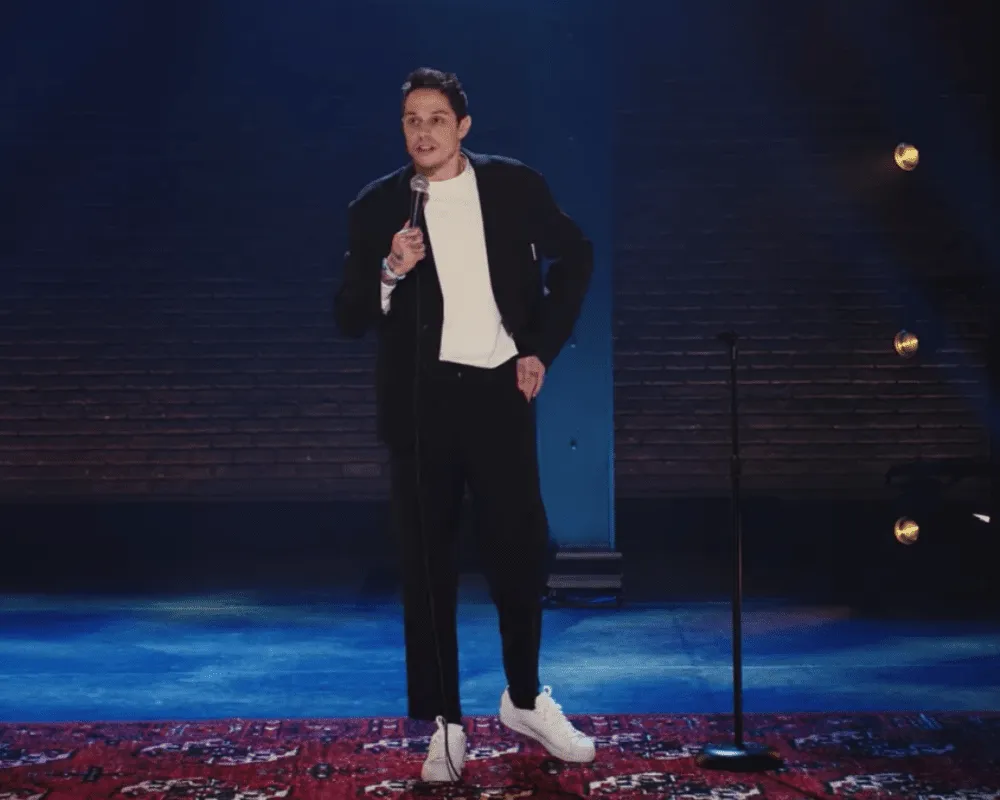 The content, titled "Alive From New York", was distributed on Netflix instead of Comedy Central and received a broad viewership. The comedian infused his trademark humor into the show, even making a few jests about his past engagement with Ariana Grande.
Dating Kaia Gerber
Kaia Gerber is a famous actress and model who is recognized as the daughter of Cindy Crawford. Additionally, she was in a relationship with Davidson from October 2019 to January 2020.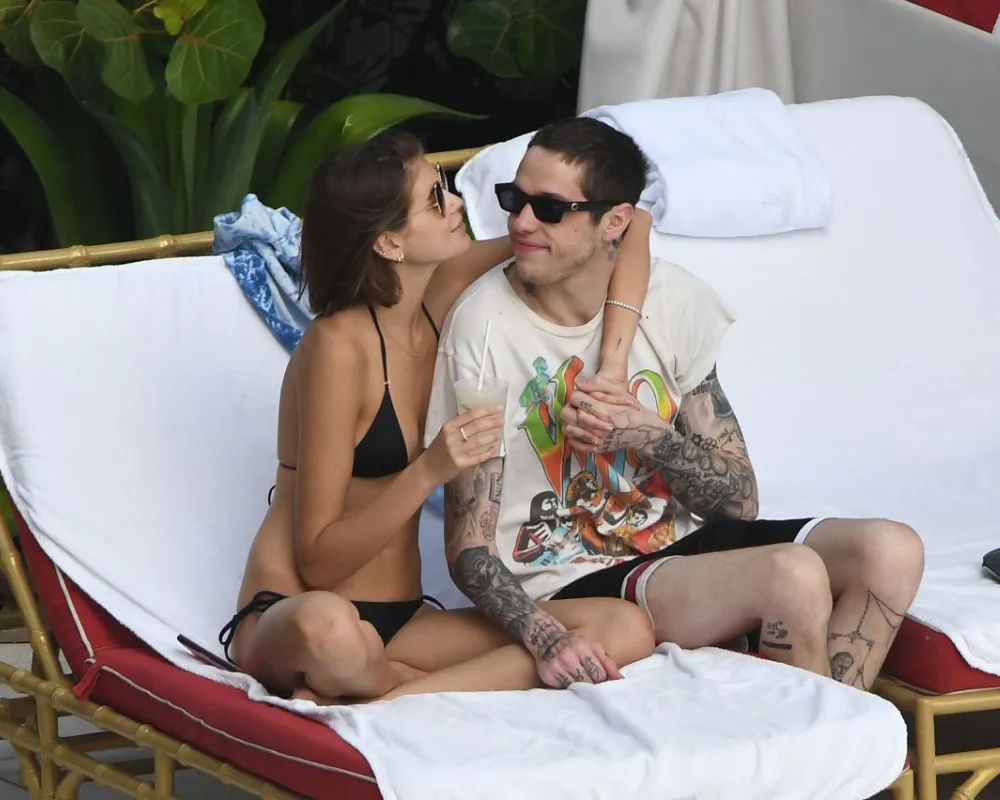 When Charlamagne Tha God inquired about the brief romance, Davidson explained that due to his personal issues, he could not commit to a relationship with someone so young. He also mentioned that the girl should not be burdened with his problems and instead should focus on enjoying her life. Davidson concluded that their encounter was not appropriate given the situation and timing.
"A Message From the Count"
Despite not having any albums or substantial musical skills outside of a handful of musical sketches on SNL, Davidson was still able to make an appearance on Machine Gun Kelly's albums.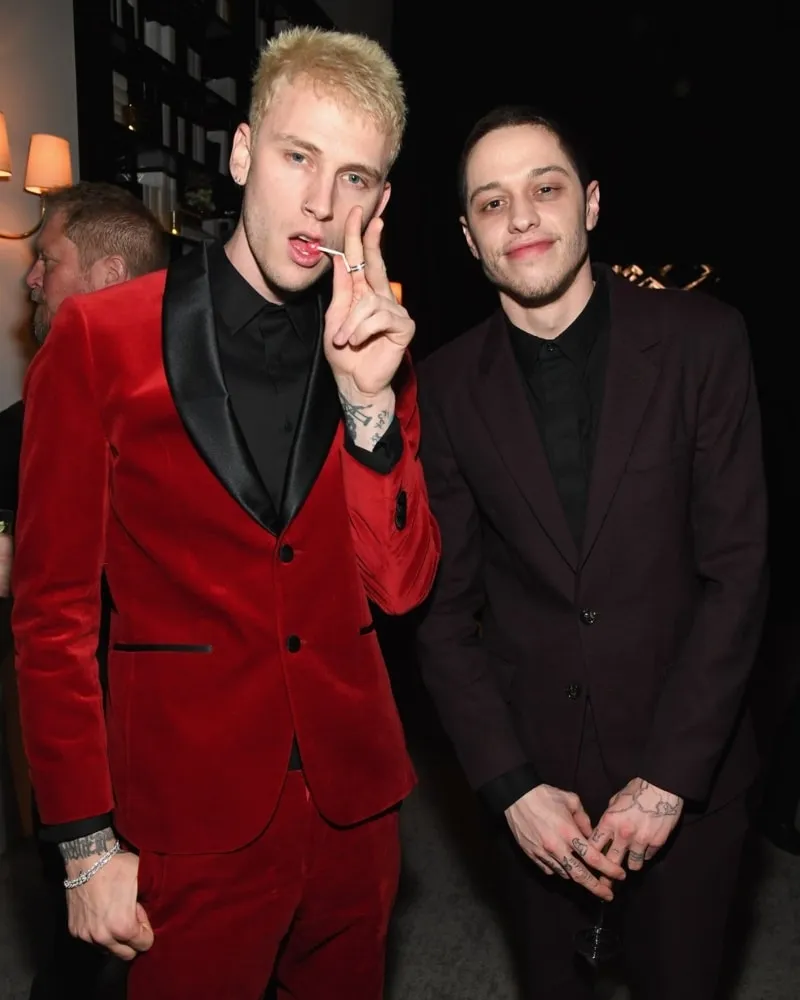 In 2019, he made an appearance in A Message From the Count on the album Hotel Diablo. He returned the following year to feature on the interludes of Tickets to My Downfall and then again on the interlude of Mainstream Sellout in 2022.
A Busy 2019
Apart from his debut on a music album, the youthful comedian remained occupied in 2019 by undertaking several acting engagements.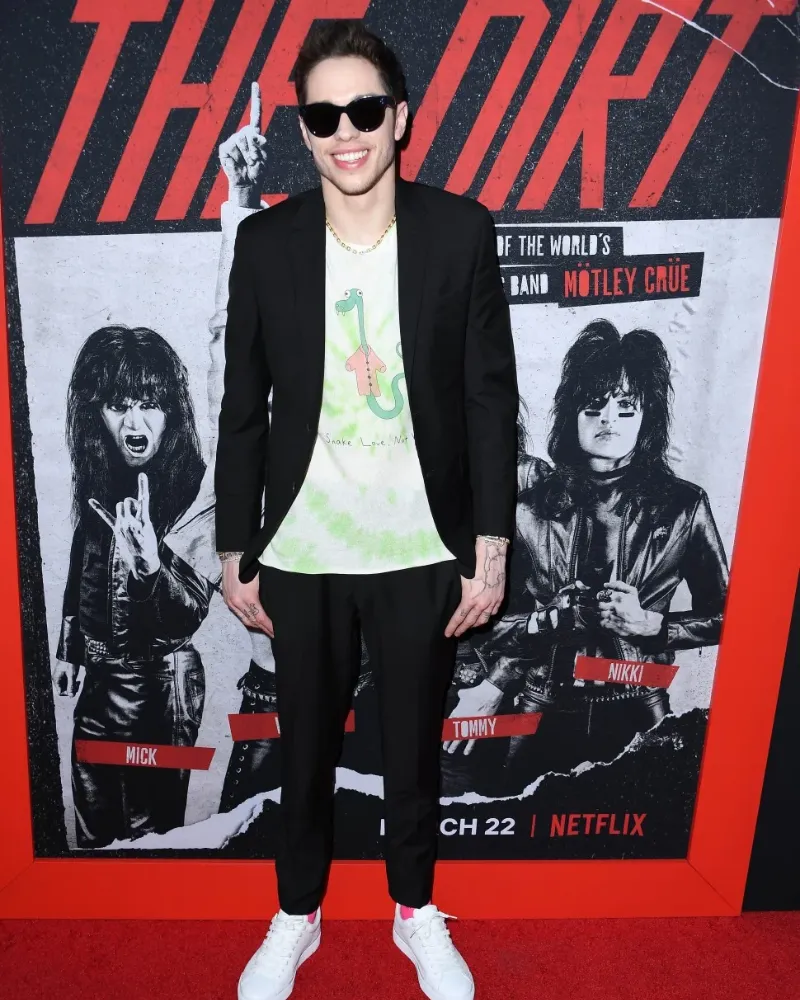 Initially, he assumed a minor, anonymous part embodying Danny in What Men Want. Later, he became a member of the cast of Netflix's biographical account of Mötley Crüe, entitled The Dirt, playing Tom Zutaut. Additionally, he took on a character in a children's film, specifically providing the voice for Jerry in The Angry Birds Movie 2.
The King of Staten Island
Pete Davidson is set to resume his roles as both an actor and an executive producer for the 2020 movie entitled "The King of Staten Island", which he also co-wrote.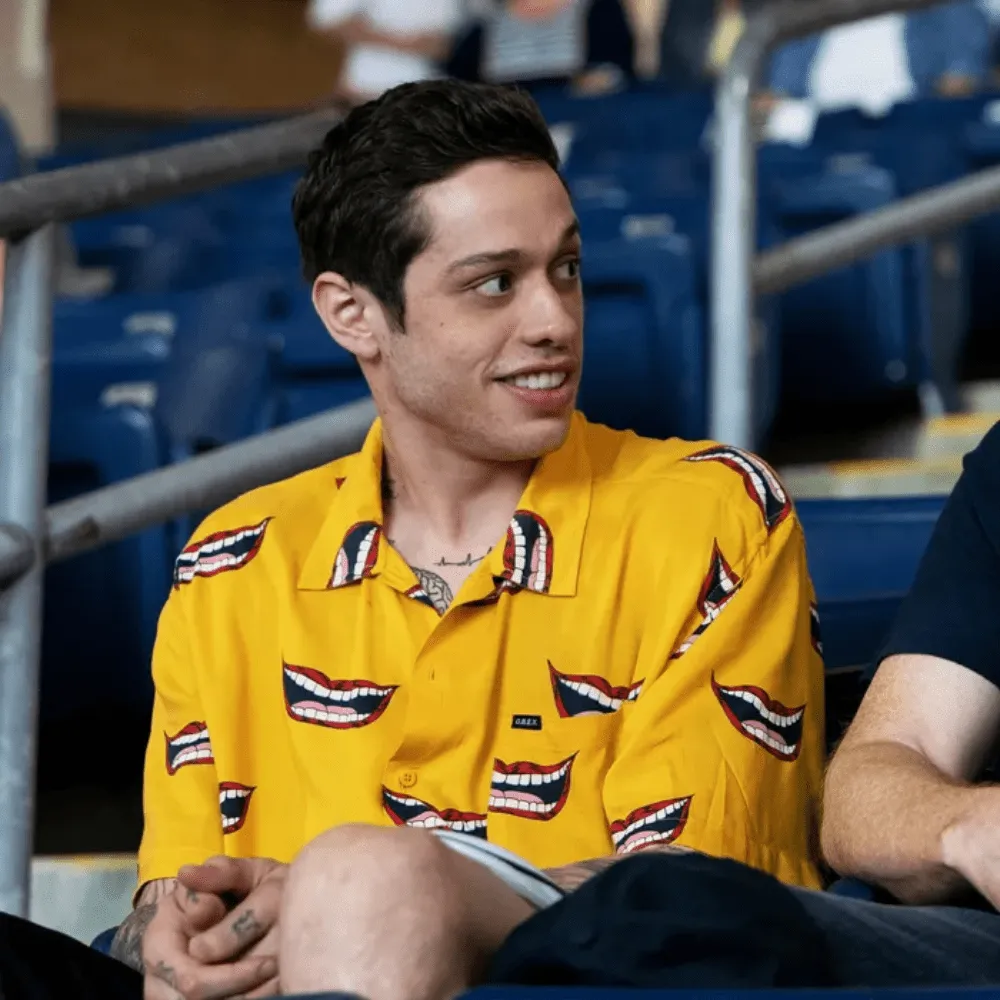 The narrative in the comedy-drama has some fictional elements, which is understandable. However, it's evident that the film draws inspiration from Davidson's personal encounters, even though his character is referred to as Scott Carlin. Along with numerous SNL affiliates, Davidson collaborated with Judd Apatow on this project.
The Awards (Nominations) Rolling In
Even if you don't win any awards for a performance, it's still a pretty big deal to even be nominated for them. That's some recognition in and of itself! In 2020, the comedian was nominated for a few awards.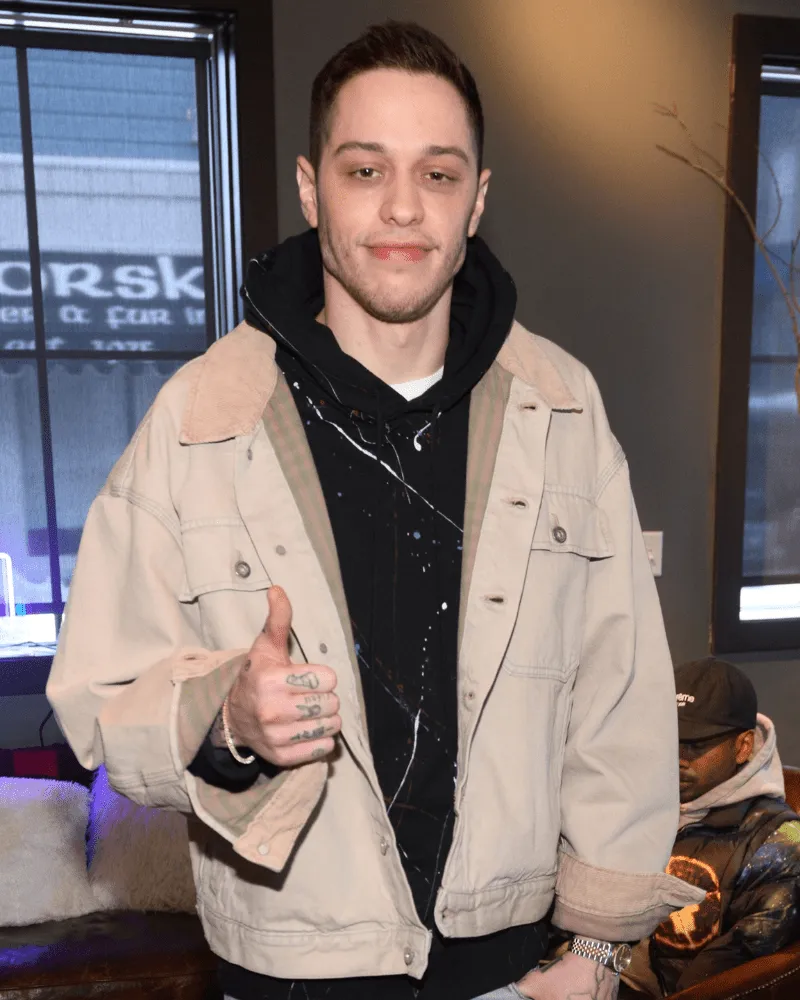 This included both the Comedy Movie of 2020 and Comedy Movie Star of 2020 for his work in The King of Staten Island. As if that wasn't enough, he was also nominated for Comedy Act of 2020 for his special Pete Davidson: Alive From New York.
News From Oliva O'Brien
This one is a little different. Both O'Brien and Davidson have spoken on the nature of their relationship but in different regards.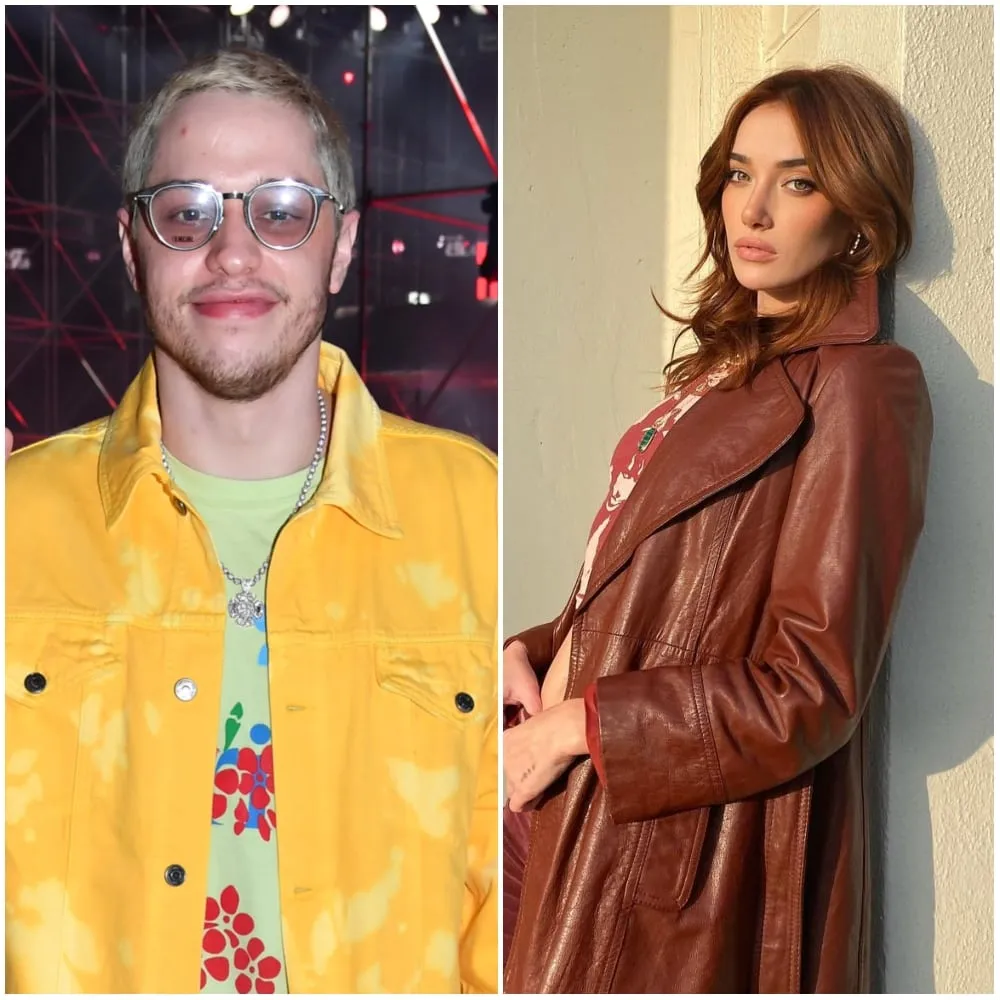 According to an appearance on the podcast BFFs, O'Brien claimed that she had a short-lived relationship with Davidson in October 2020. However, Page Six later reached out to Davidson's representatives and heard back that, "There is no truth to this. They were friends and hung out a few times."
Of Bridgerton Fame
When Bridgerton came out, audiences fell hard for it. In 2021, Davidson and Bridgerton actress Phoebe Dynevor fell for each other for a short time, too.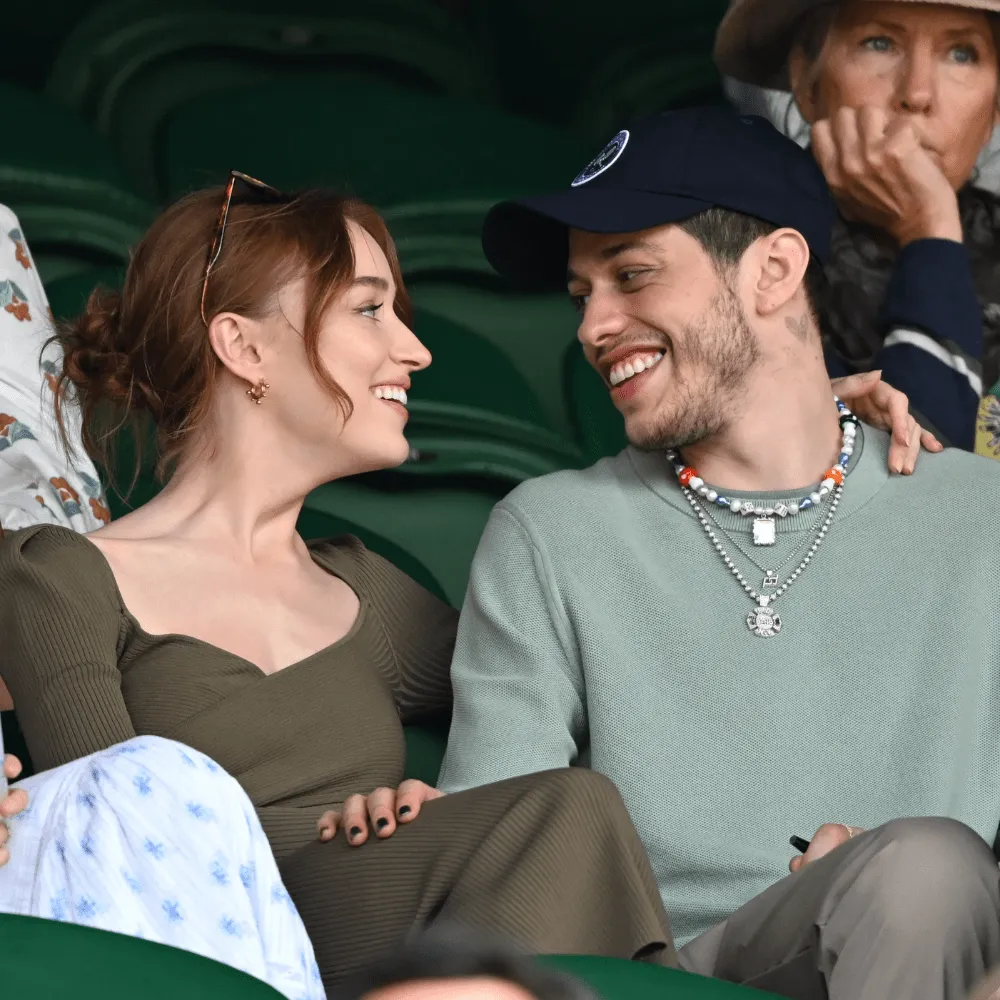 The relationship between the pair only lasted about five months. However, they seemed serious enough for the comedian to travel to the U.K. to spend time with the actress. Unfortunately, according to some sources, the distance is what broke this pair up by August.
A Heroic Appearance
Like many actors in the last few years, Pete Davidson has been pulled into the world of superhero movies, although he's not quite in The Avengers.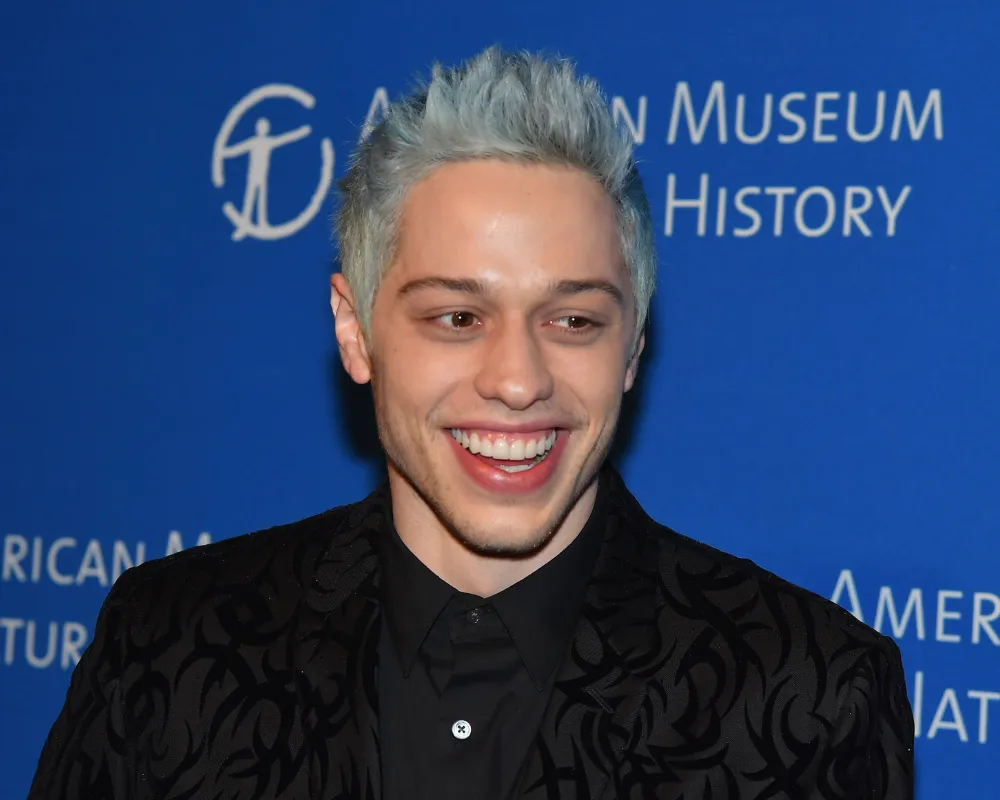 Rather, the celebrity took up a role in the DC movie that focuses more on the anti-heroes — or sometimes, outright villains — in Suicide Squad. For the film, Davidson took on the heavily-armored mantle of Blackguard or, if you want the man behind the mask in the comics and the movie, Richard Hertz.
The New Joey Ramone
Earlier we mentioned that the comedian was in the biopic The Dirt. Yet, he didn't exactly take on one of the rock n' roll personas of the band. It seems like that's going to change soon, though!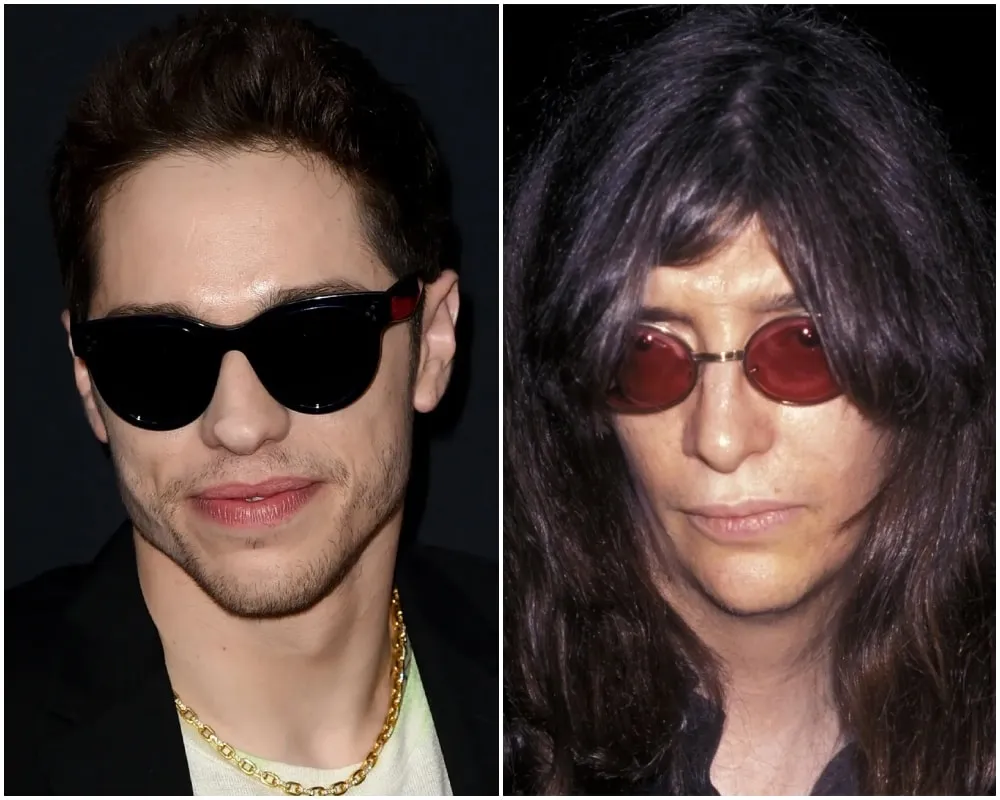 While not taking on the role of Nikki Sixx, Davidson will be stepping into a more punk role. There are few punk bands with the mainstream success The Ramones seem to enjoy now. In fact, it was announced in 2021 that Davidson would play The Ramones' leading man, the late Joey Ramone, in an upcoming biopic about the band.
Tattoo Announcement
Aside from Davidson's love life, there's another aspect of his personal life that has long drawn fans' attention. That's the ink he's collected on his body.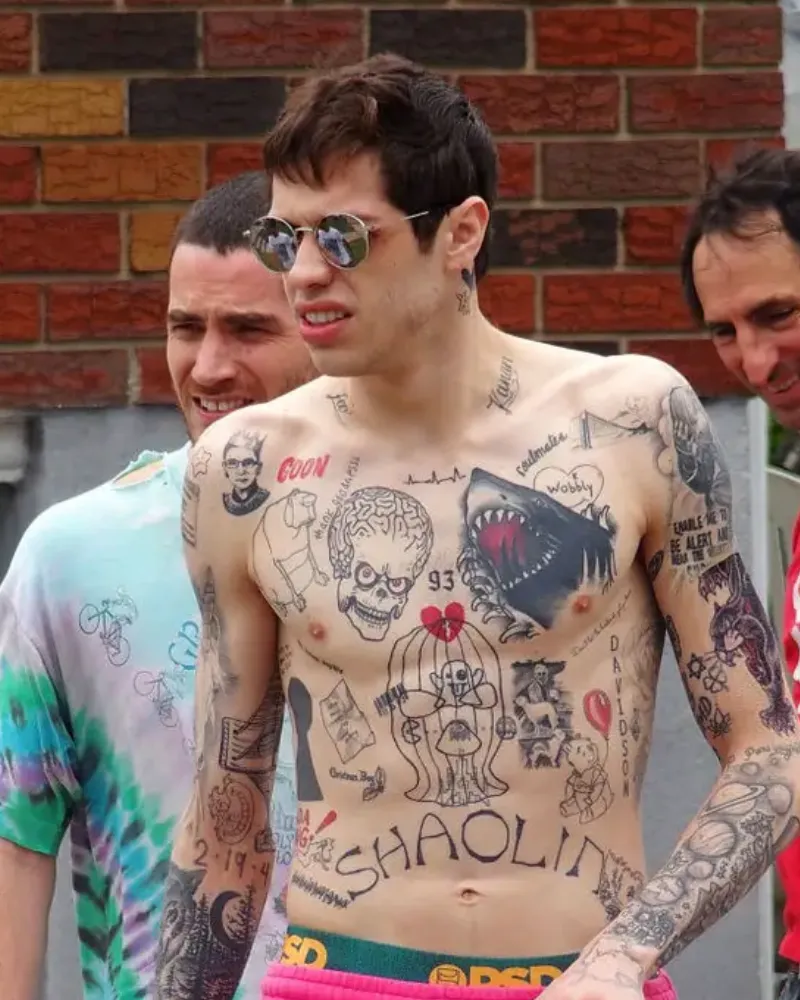 The actor and comedian has garnered a lot of ink over the years and despite his age, has managed to cover a large part of his body. That's why many fans were shocked in 2021 when he announced he was going to get a lot of them lasered off.
In the Spotlight With Kim Kardashian
While it seems like Pete Davidson is rather open about his life, few stars are quite as ready to publicize every moment as Kim Kardashian.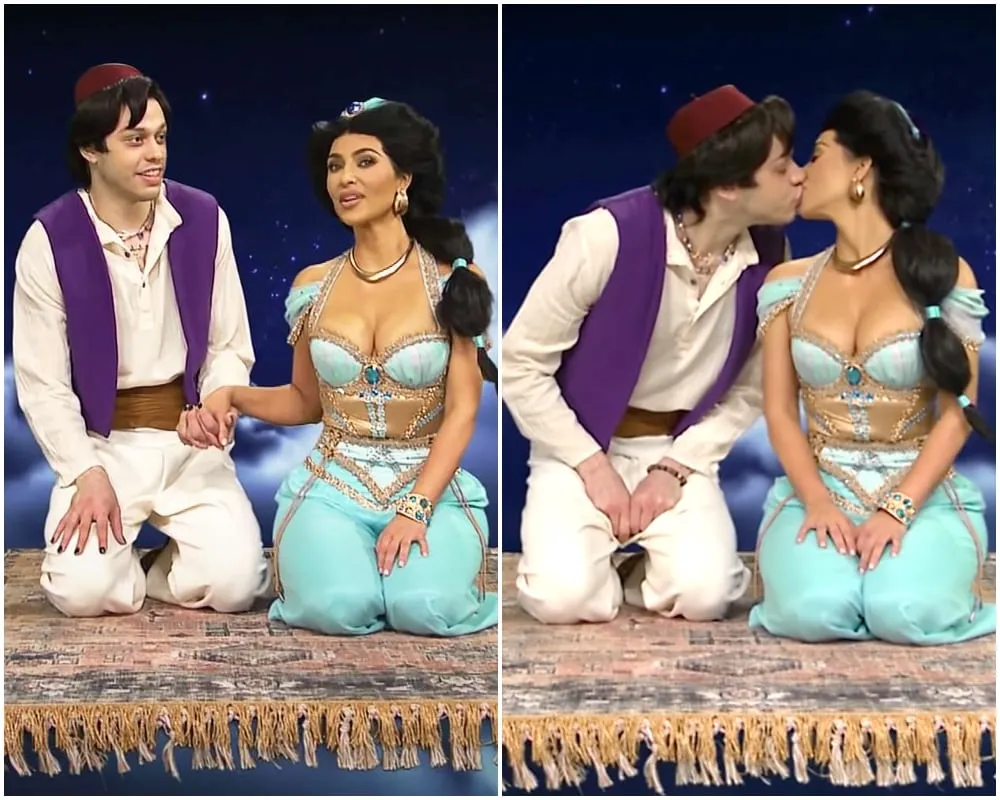 Rumors started to fly shortly after the two kissed for an SNL skit and were spotted out and about a few times after that. In the beginning, the pair and those around them denied the suspicions that they were dating.
Appearing on The Kardashians
After Keeping Up With the Kardashians ended, fans didn't have to wait long for more content. Hulu quickly picked up a new reality show, The Kardashians.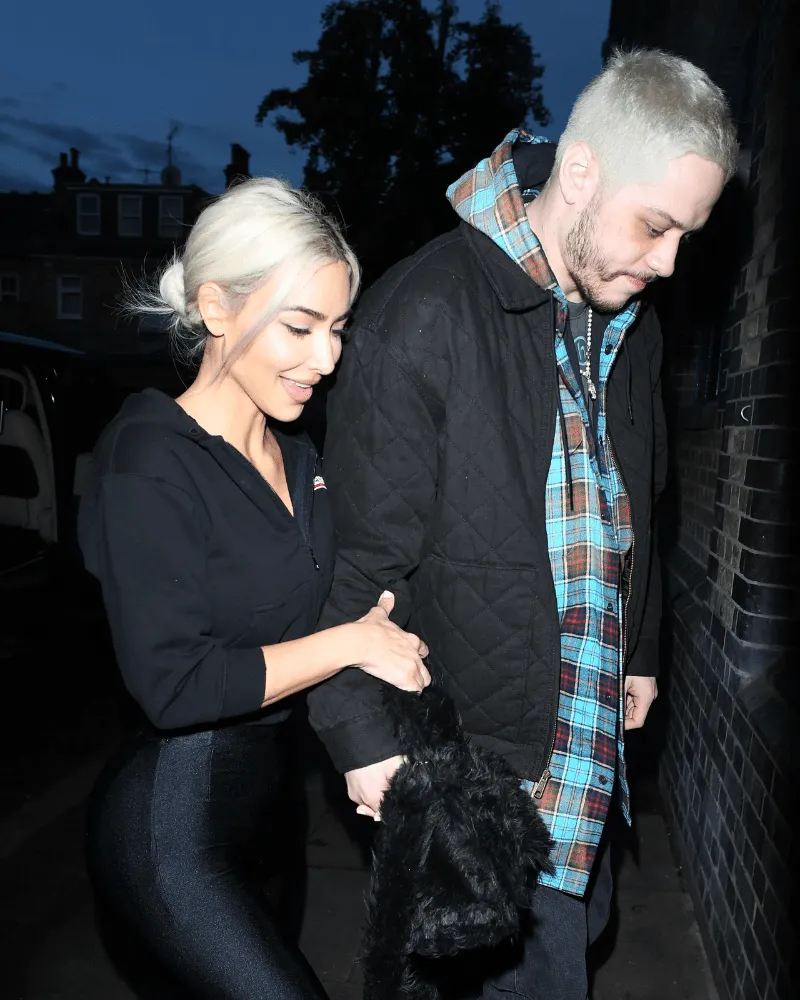 While the show varies the format a bit, the general idea is the same. The stars use it to showcase aspects of their personal and professional lives. As such, it was only a matter of time before Pete Davidson appeared on-screen with Kim Kardashian.
An Unfair Backlash
There was one source of backlash that was quick after Davidson and Kardashian went public with their romance. Unsurprisingly, it came from Kanye West, who was formerly married to Kardashian.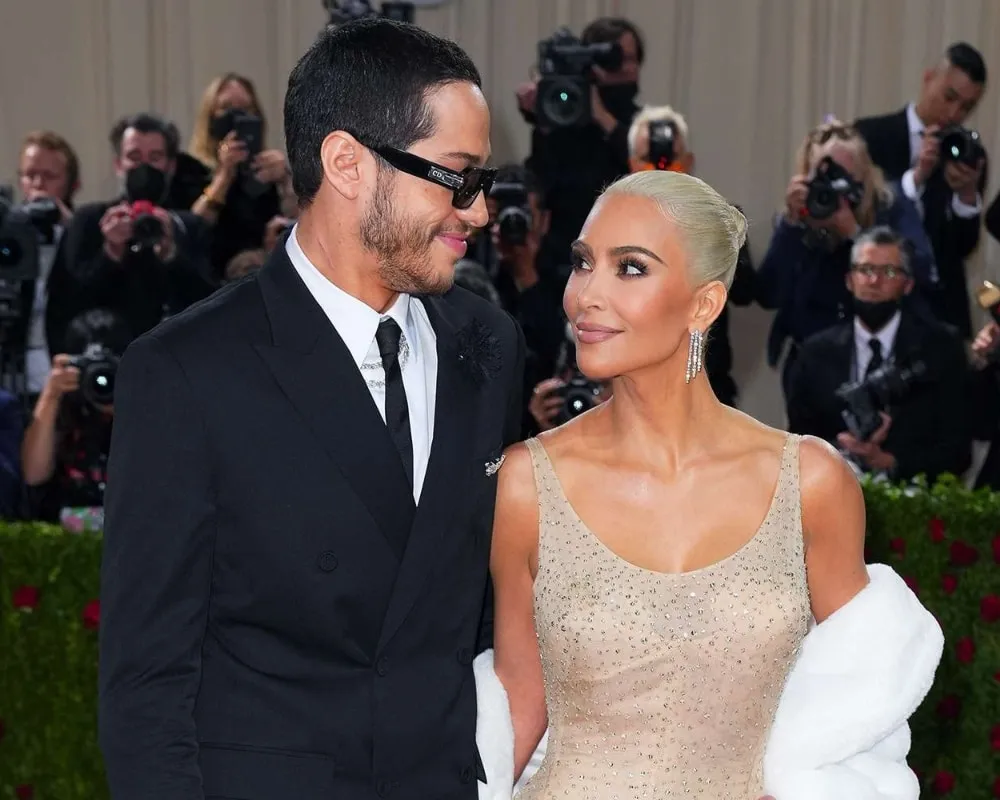 The rapper didn't take long to start publicly harassing the couple, taking shots at and even threatening Davidson in his music, too, shortly after the news of the new relationship broke. At one point, Kardashian stepped in to ask West to cease the behavior.
The End of an Era
Fans of both the comedian and the reality star paid attention to the whirlwind romance of the pair. Alas, this one wasn't meant to be either. Yet, it seems like it was an amicable split.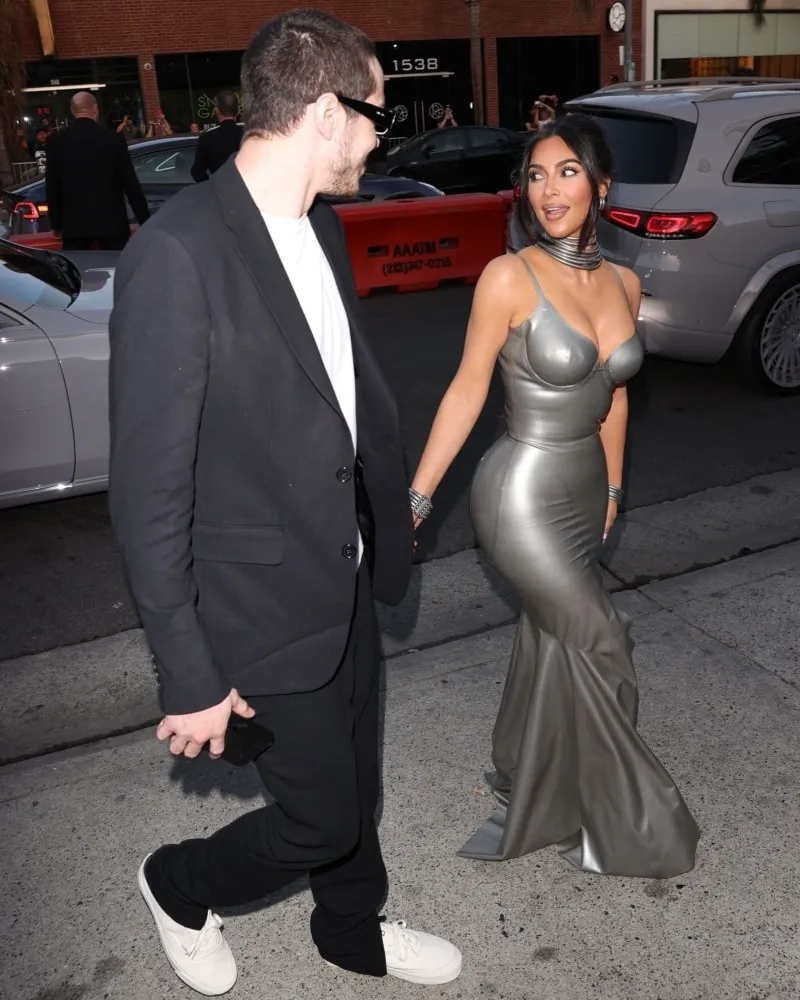 The two cited differences such as conflicting work schedules. Both with active careers, it seems like it would be taxing to have to go long-distance for sudden periods of time. The two called it quits in August 2022.
Leaving SNL
All good things must come to an end and so did Davidson's time at 30 Rock. In May 2022, the star announced that it was his last season on SNL. Davidson, once again speaking to Charlamagne Tha God, said the finale for his last season was "really emotional."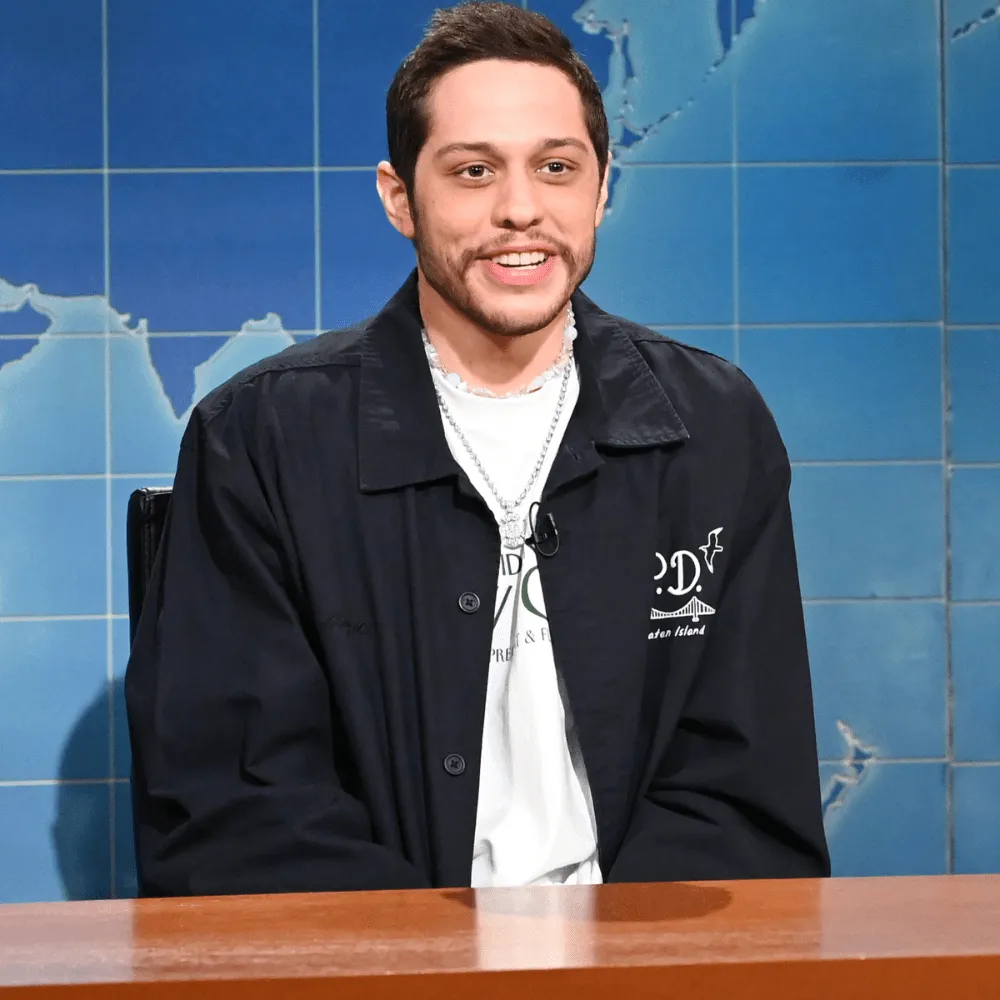 He went on to explain, "I worked with these guys for a fourth of my life […] I started there with acne and left with tattoos. It was just like a crazy, long period of time, and [I] wasn't ready for the season to end yet because I was really having so much fun.
Marmaduke
In 2022, Davidson once again dipped into voice acting in a children's movie to bring a classic, canine character to life on the screen once again.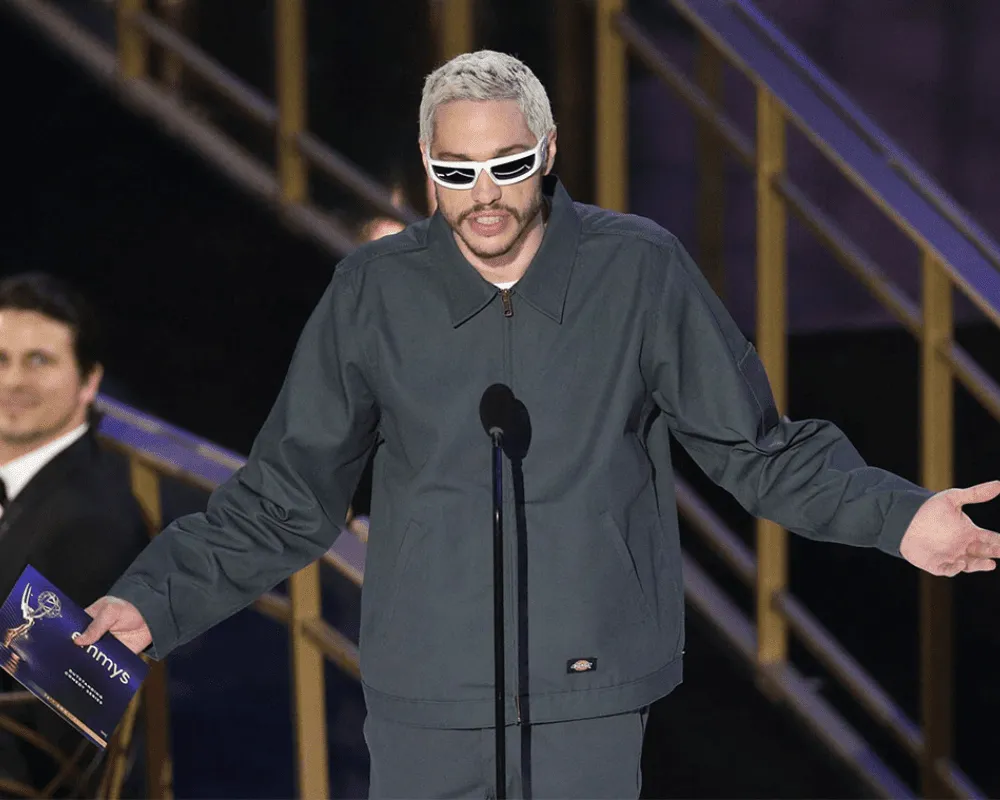 The movie, simply titled Marmaduke was released on Netflix on May 6th, 2022. The classic character has been around for quite a while, too, giving Davidson a rather iconic role to fill. The first comic strips featuring Marmaduke showed up in the '50s!
An Almost Space Flight
In 2022, there was a shocking surprise for fans of Pete Davidson when he announced a personal endeavor that almost no one saw coming.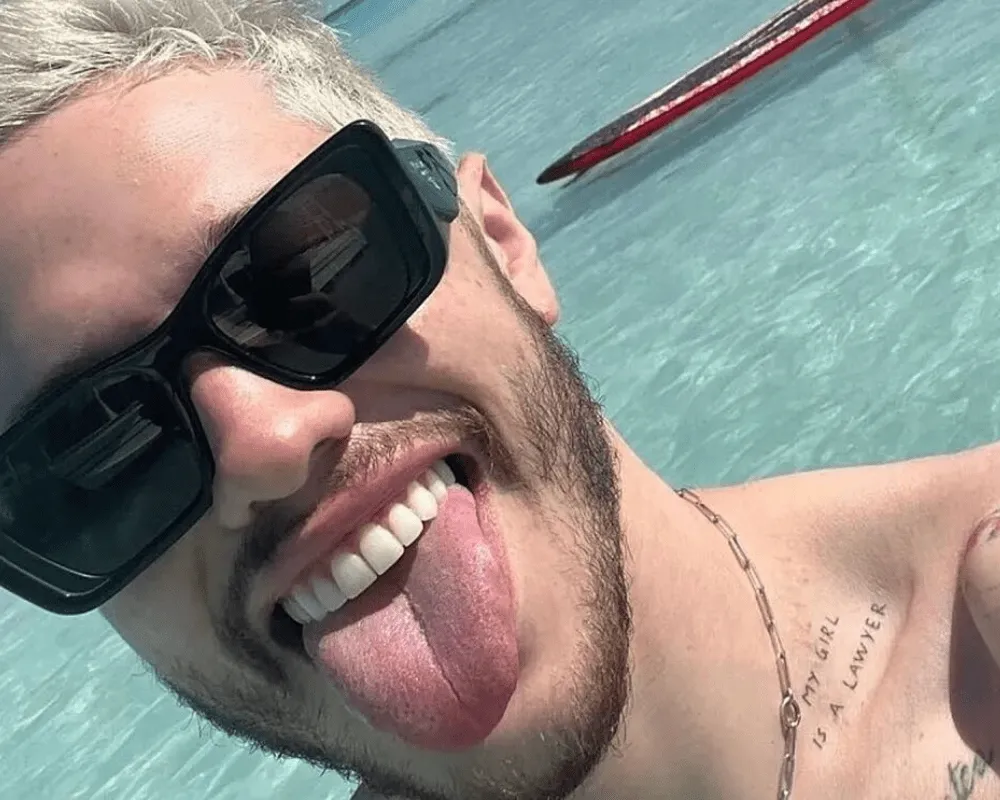 Well, perhaps space travel is becoming a tad more commercial than it used to be. Still, it seems almost futuristic that Davidson was slated to join a trip to space on a Blue Origin rocket. When the flight was rescheduled, though, the comedian couldn't make it anymore.
Bodies Bodies Bodies
One genre that Davidson hadn't really dipped his toe into yet was horror. Of course, being who he is, it's not surprising the role wasn't dead serious.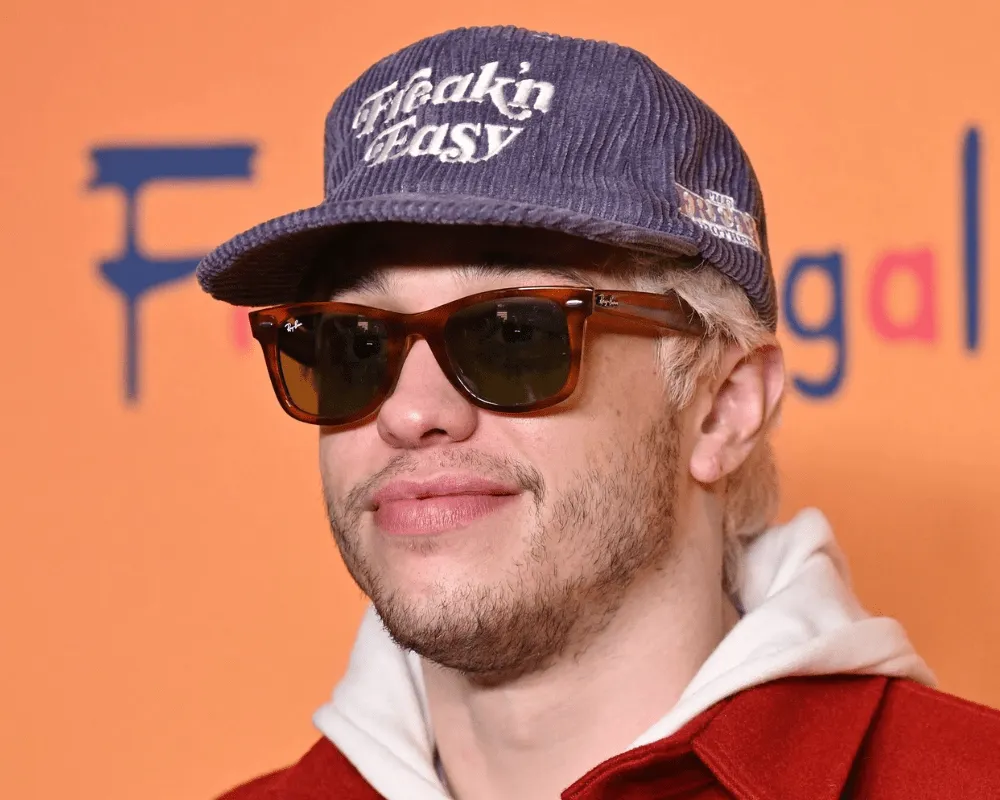 He would take on the role of David in 2022 for the film Bodies Bodies Bodies. The movie is a slasher with a healthy dose of dark comedy that starts with a party game gone wrong. It was rather well-received upon its release both by fans and critics.
Meet Cute
On the other end of the spectrum, this wasn't the only way that Davidson tried something new this year. He also took on a role in the movie Meet Cute.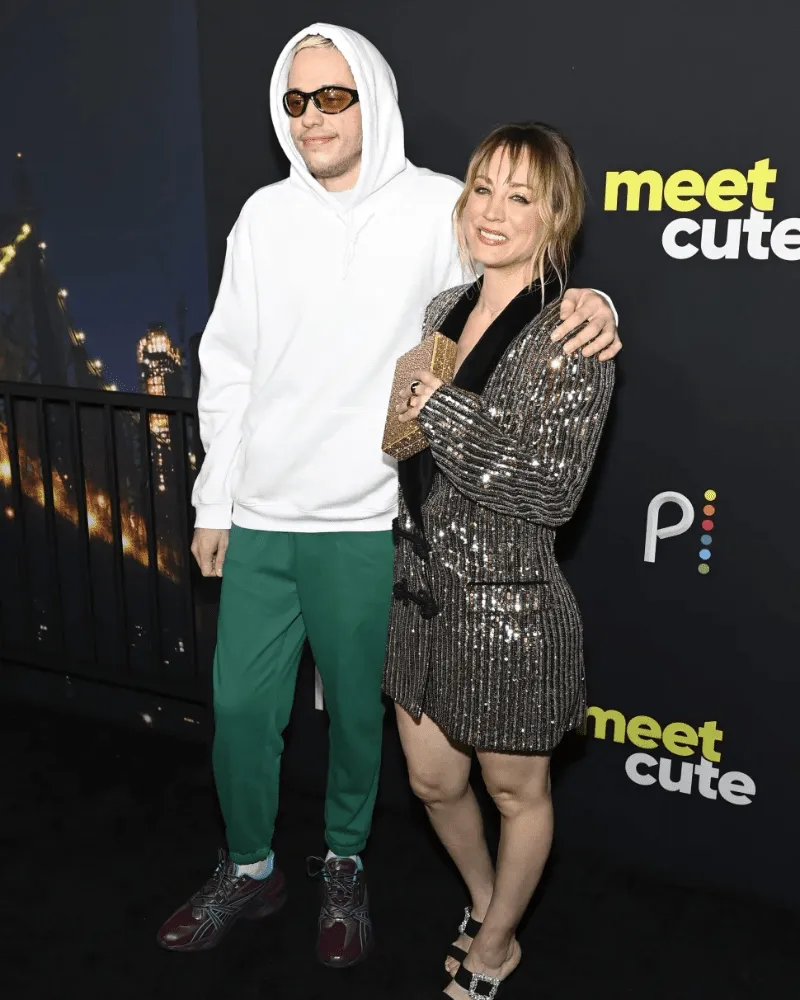 This time, Davidson starred in a romantic comedy opposite Kaley Cuoco from The Big Bang Theory and The Flight Attendant. Like many other romantic comedies, it opted for a time loop plotline but critics ultimately decided it didn't really stand out from its contemporaries.
A New Relationship With Emily Ratajkowski
Even since his breakup with Kim Kardashian earlier this year, there are rumors that the comedian has already moved on to a new relationship. This time, the stories say that Davidson is dating model and actress Emily Ratajkowski.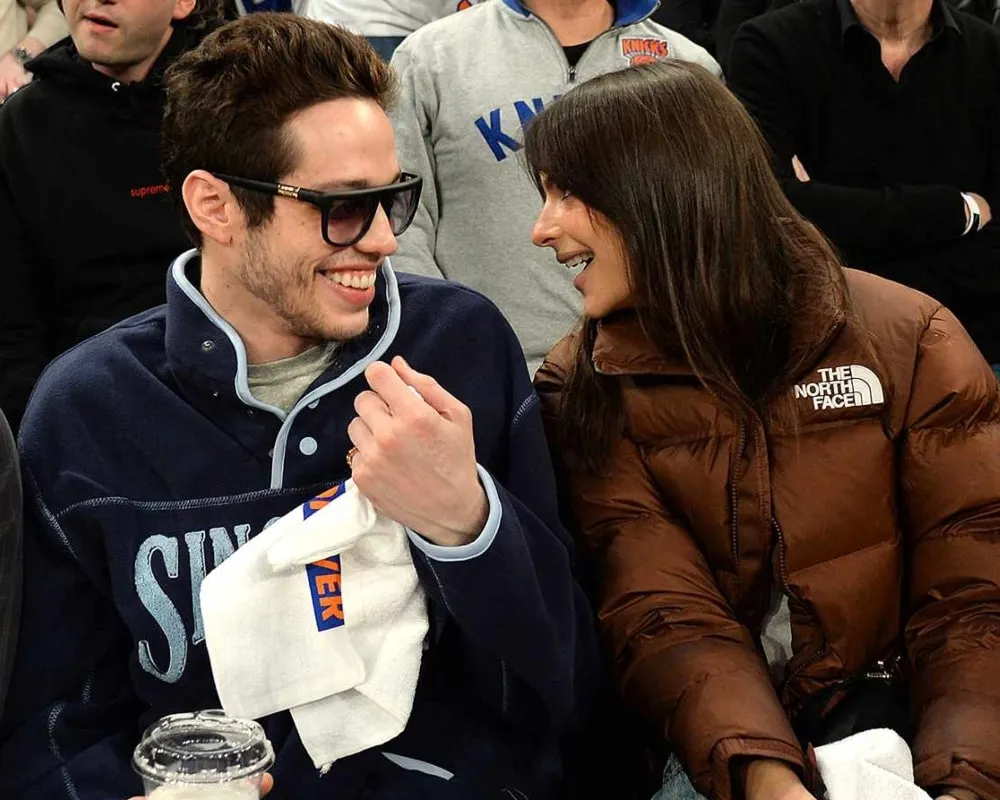 Funnily enough, it came not long after radio host Howard Stern made a comment that the pair would make an endearing couple. The relationship reportedly started in November 2022.
A Note From Ratajkowski
The couple didn't come out with their relationship right away. In fact, it's so recent, they haven't commented much on it at all. Interestingly, though, almost a year ago, the model was asked what she thought made the comedian so alluring.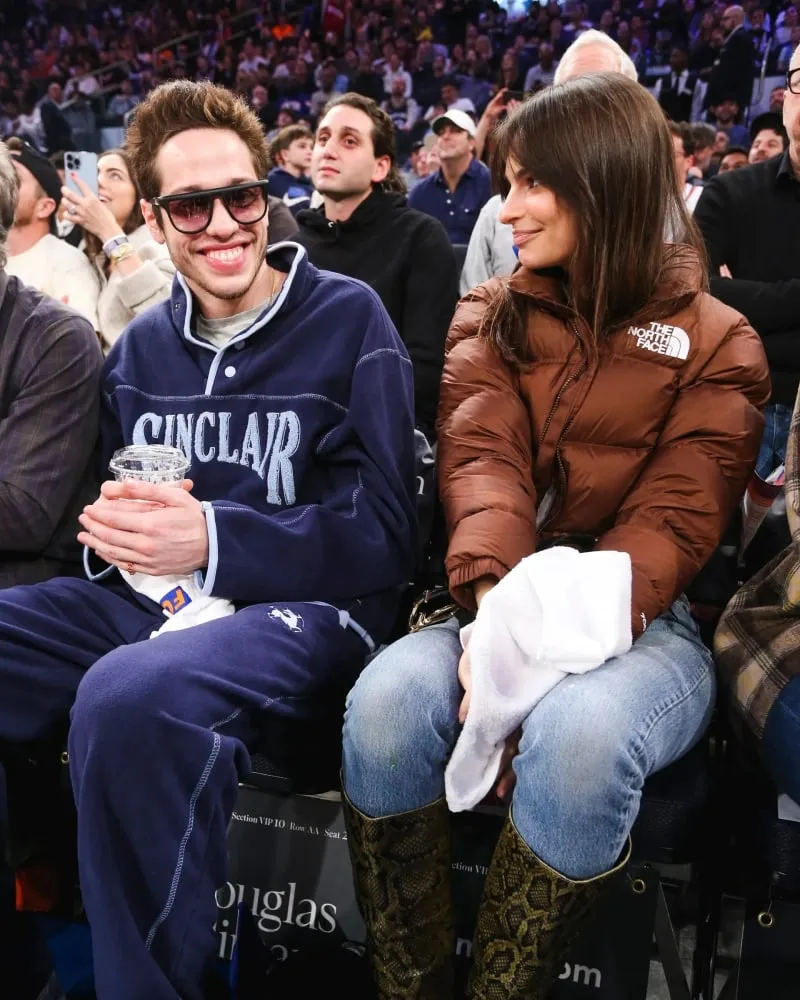 When asked by Seth Meyers, she said "He's a professional […], he's got the height, obviously women find him very attractive. He seems super charming. He's vulnerable. He's lovely. His fingernail polish is awesome. He looks good!"
High Praise
Ratajkowski's comments, while a year prior to the two potentially becoming a couple, are nothing short of high praise! Still, those aren't the only things that Ratajkowski pointed out as a great quality.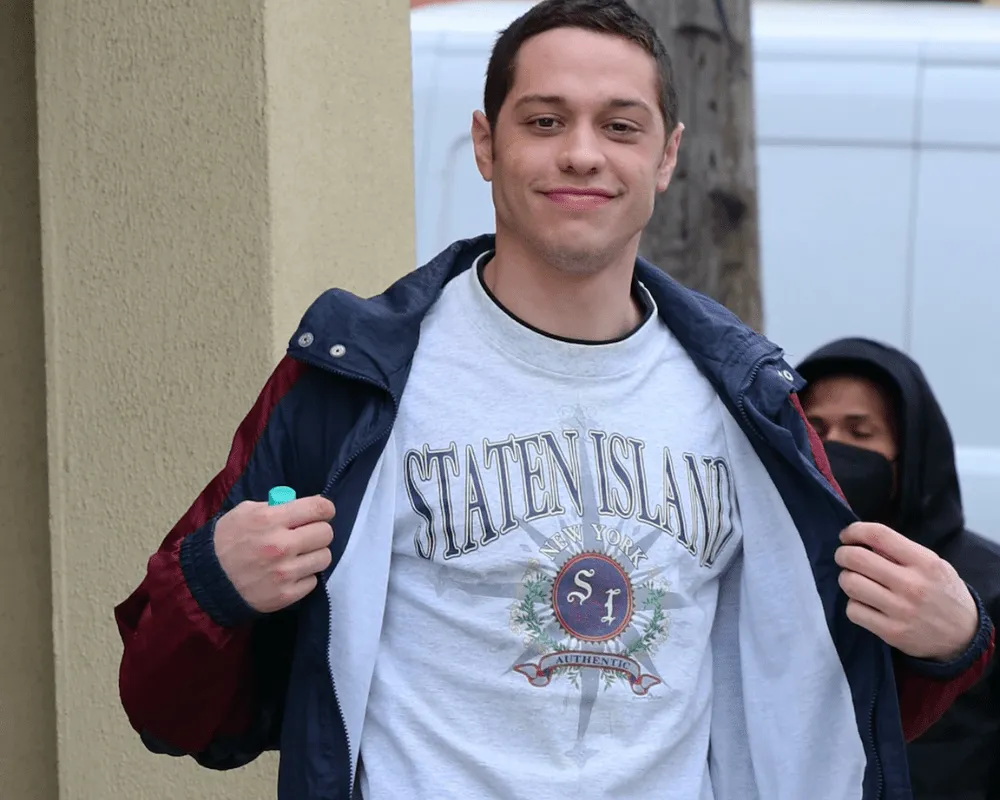 She also noted that one good sign came from the comedian's "super great relationship with his mom." Davidson has mentioned her many times before — both on SNL and in his standup comedy routines as well.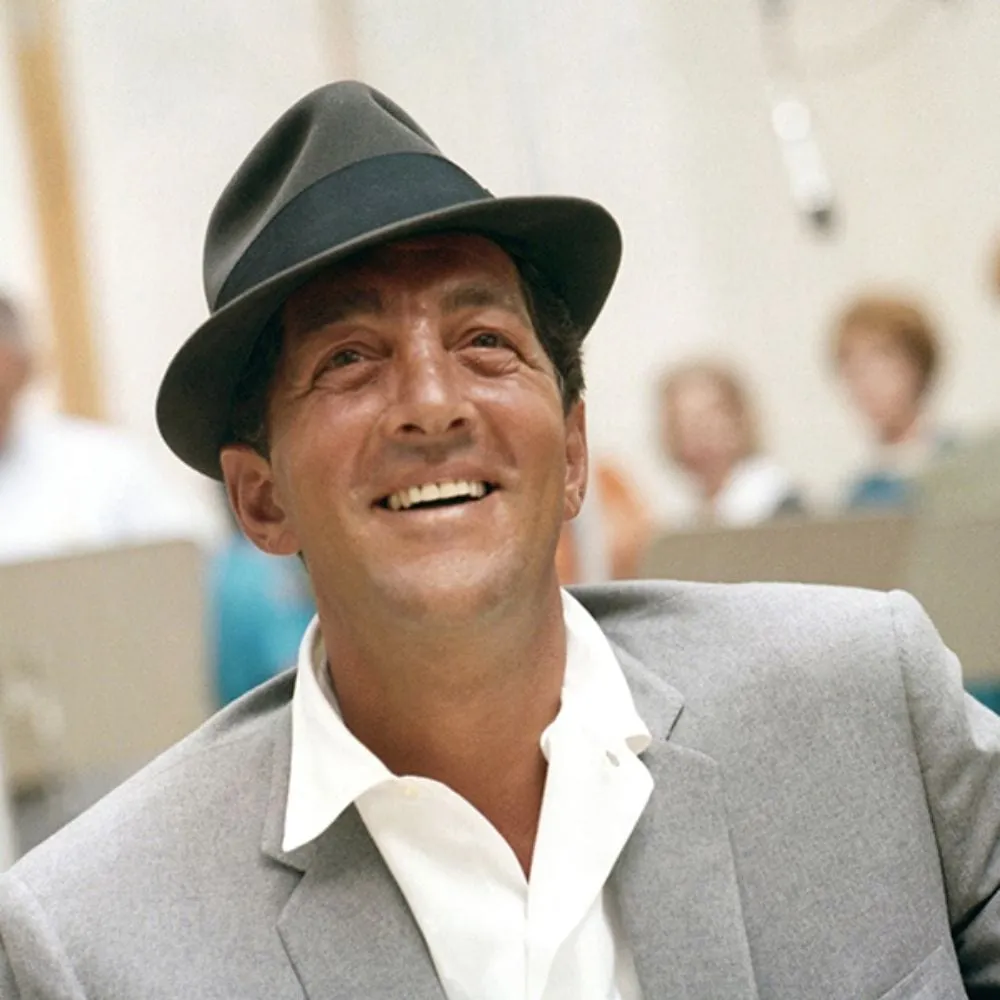 The name Dean Martin is a famous one. Even if you don't know who he is, you've probably heard it. Martin was a megastar during the 20th century and a staple at nightclubs, on TV, and on the radio throughout his career. From being a member of the infamous Rat Pack to his long-standing controversial feud with Jerry Lewis, Martin's life is full of ups and downs. These vintage photos are a chance to peek through at the megastar's life and get to know the Dean Martin who sang "Everybody Loves Somebody" and made an entire nation fall in love.
He Didn't Start Speaking English Until He Was Five
The enigmatic Dean Martin was actually born Dino Paul Crocetti, to an Italian family. Both his parents are of Italian descent, with his mother being an Italian-American and his father an Italian immigrant.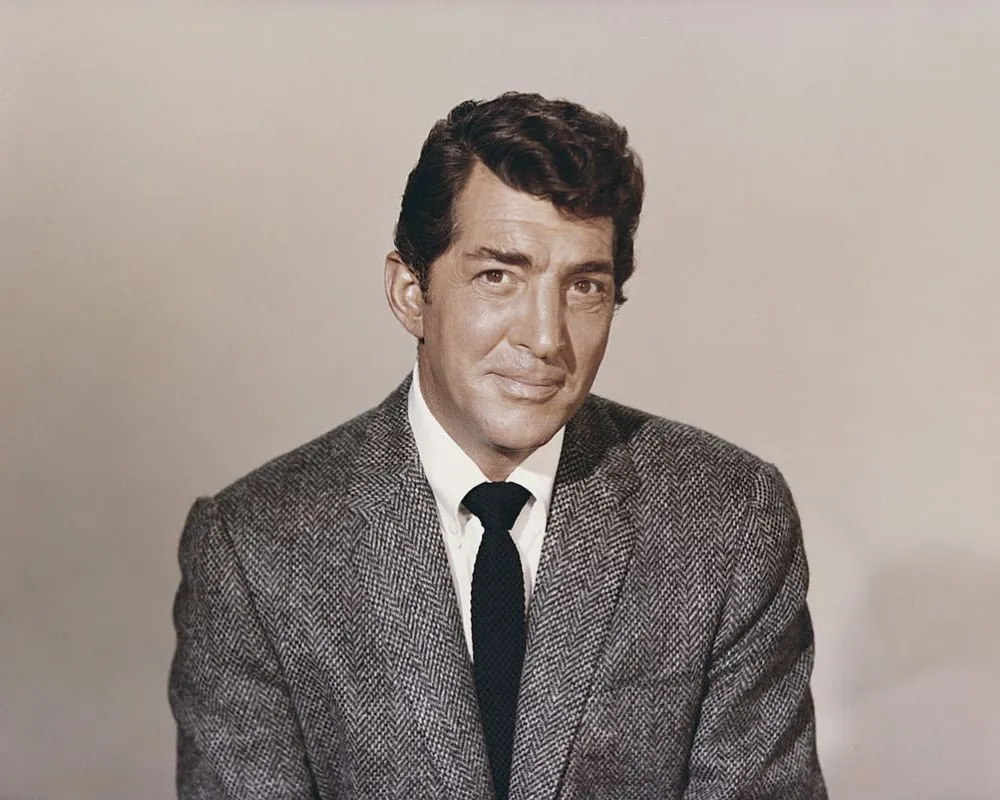 Since he grew up speaking Italian at home, Martin didn't learn English until much later in life and was therefore teased when he started school. Even while learning, the students would make fun of his accent and the way he spoke the language.
He Changed His Name Twice
Dino Crocetti didn't become Dean Martin immediately. After giving up boxing, he started working in a casino as a roulette stick man. There, he also started to sing with local bands and called himself Dino Martini, after the opera singer Nino Martini.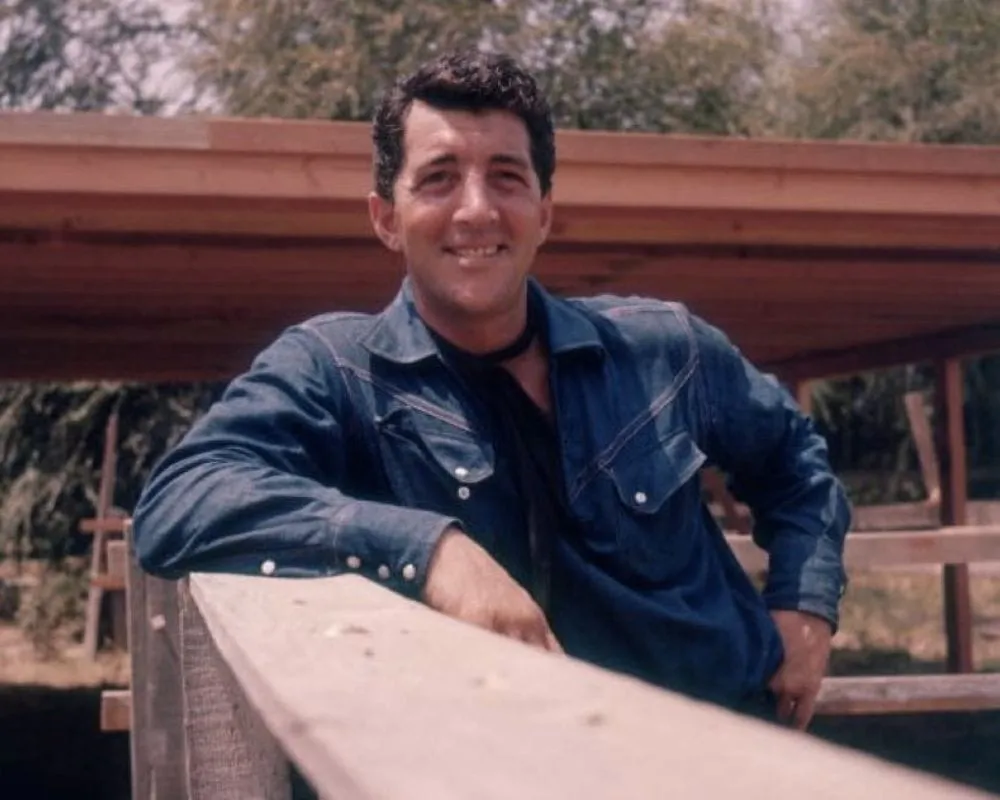 Come 1940, the bandleader Sam Watkins suggested that Dino change his name to Dean to avoid confusion with the opera singer. And lo and behold, Dean Martin was born.
He Loved Reading Comic Books
Dean Martin was not a fan of books. He only managed to read one book in his entire life — Black Beauty. But, he was excessively fond of a different reading format — comic books!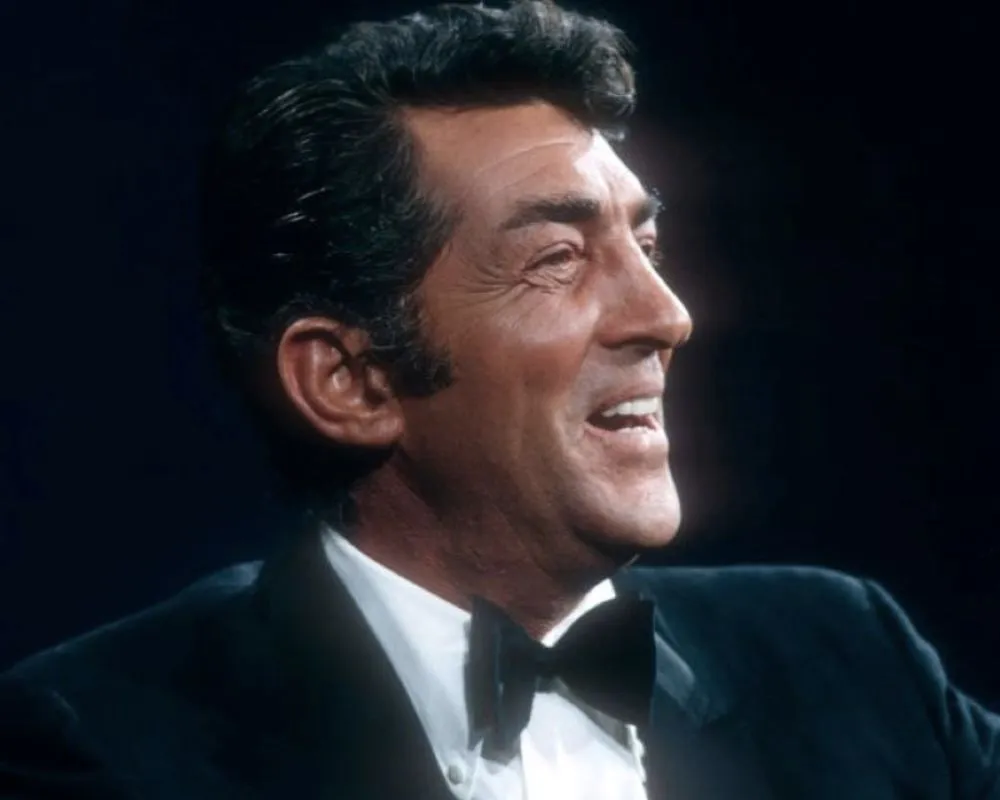 However, Martin was too embarrassed to go to the store himself and often sent his other legendary friend, Jerry Lewis, to go buy them for him. What a treat it would be to have a comic featuring Martin and he could be immortalized in the very pages he likes to read.
He Starred in His Own Comic
It seems that DC took Dean Martin's love of comics to an entirely new level and came up with a comic series named The Adventures of Dean Martin and Jerry Lewis.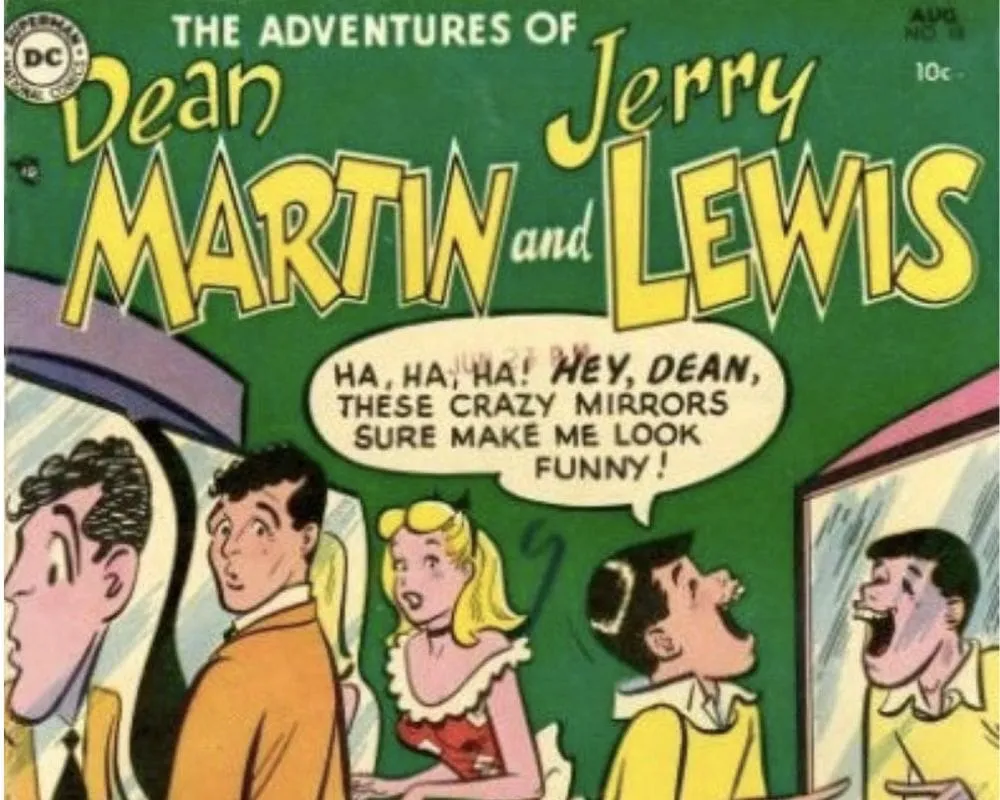 The comic was first published in 1952 and ran for five years, with 40 issues printed. But, due to the breakup of the comedy duo Lewis and Martin, it was renamed and started only Lewis later on.
Dean Martin Was Married Thrice
Dean Martin was a family man. But, he was also a man who couldn't seem to stay single for long. During his lifetime, Martin was married three times and fathered eight children.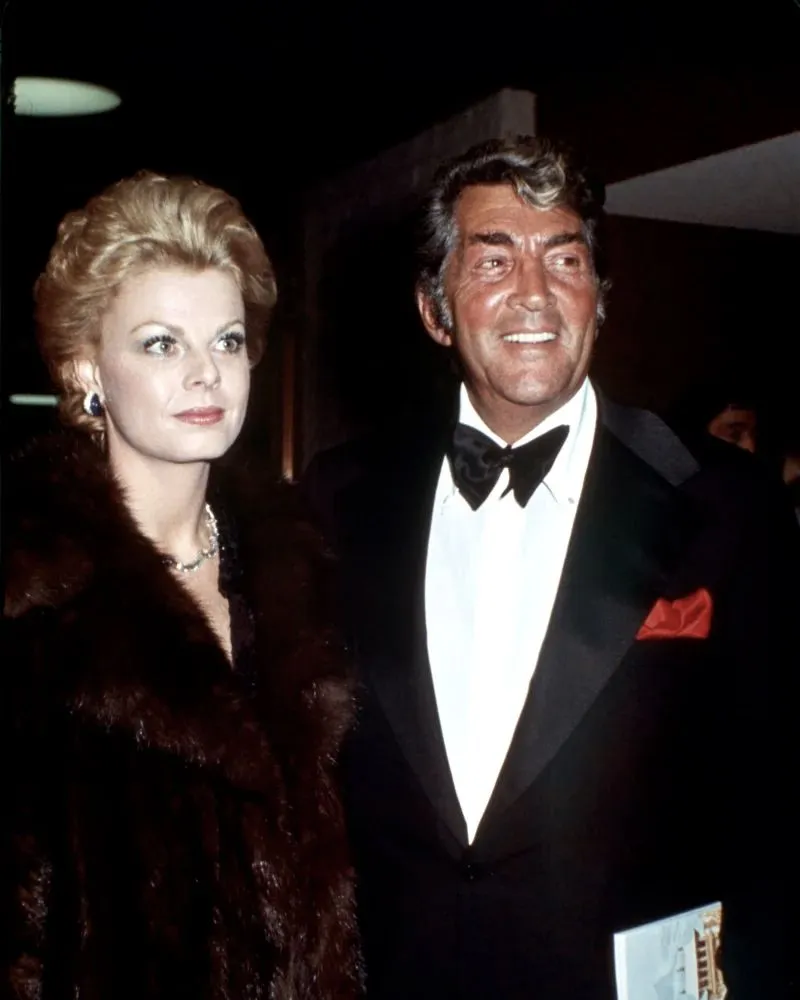 His first marriage happened in 1941 to Betty McDonald, which ended in 1949 due to his rising fame. He got married for the second time to Jeanne Biegger, whom he was married to for almost 25 years. The same year as his second divorce, Martin hitched himself to Catherine Hawn, a marriage that dissolved only three years after it began.
Jimmy Snyder Was His Childhood Friend
Dean Martin was friends with the famous Vegas personality and sports commentator, Jimmy 'The Greek' Snyder, during his childhood. The boys both grew up in Steubenville, Ohio.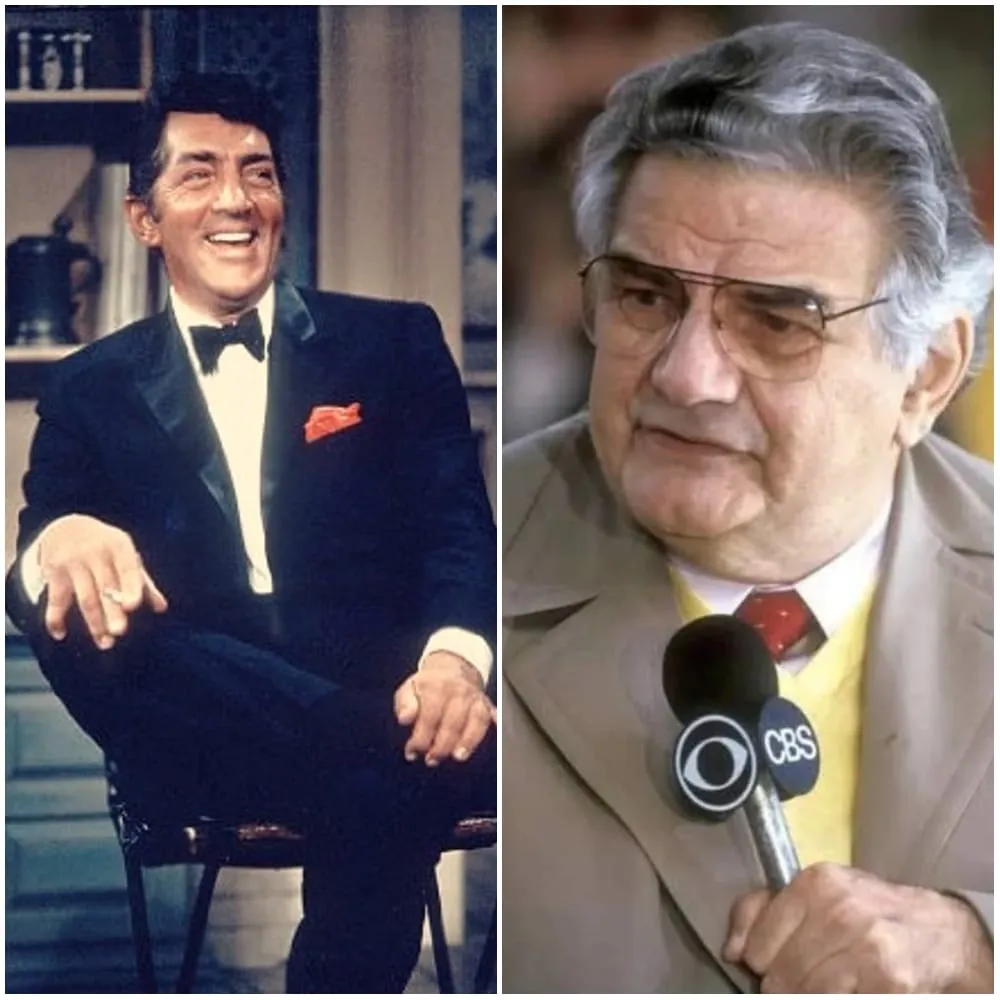 Snyder made a lot of money during his early days and invested that money in different industries. When it seemed like his investments weren't going to pan out, he moved to Las Vegas. Martin and Snyder also appeared in the movie The Cannonballs together in 1981.
Dean Martin Met Frank Sinatra
Martin first met his future friend, Frank Sinatra, in 1943 in the Riobamba nightclub in New York City. Martin was hired to perform as the opening act at the club, while the headliner that evening was Frank Sinatra.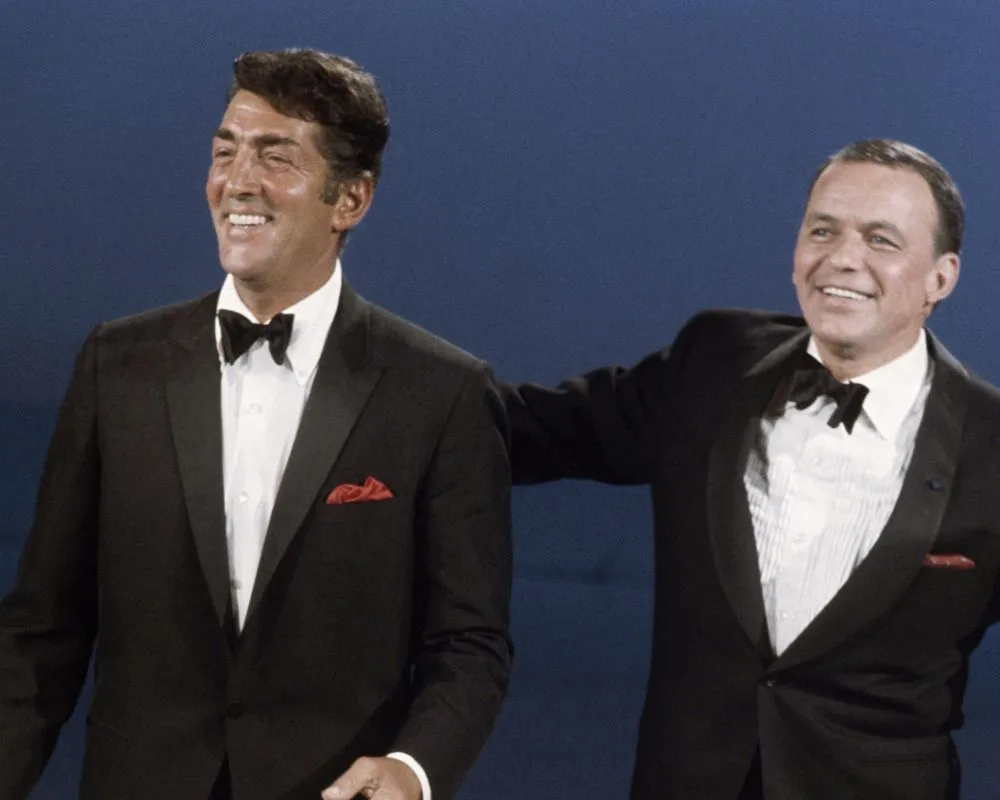 Unfortunately, this was at a time before Dean Martin achieved his fame and by all accounts, his performance that night was not the greatest.
Three Stars on the Hollywood Walk of Fame
While most stars only have one star on Hollywood Boulevard as a mark of their excellence in the field, the multi-talented Dean has three.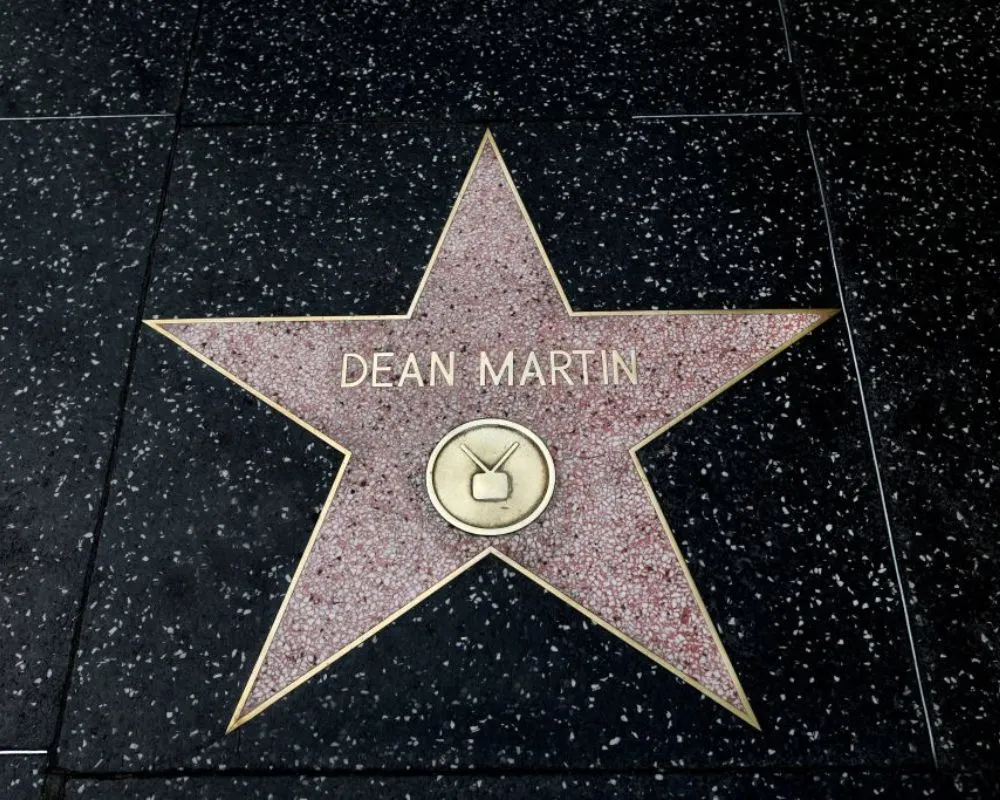 Out of the more than 2,700 stars in California, the three belonging to Martin are on separate stairs and he has one each for film, television, and music. You know you have made it big when even Hollywood decides to give you multiple stars amongst the stars.
King of Pop Called Dean Martin the King of Cool
Dean Martin had an effortless charisma, so much so that he was nicknamed the King of Cool at the height of his career. And his daughter, Deana Martin, heard the nickname from none other than Elvis Presley himself.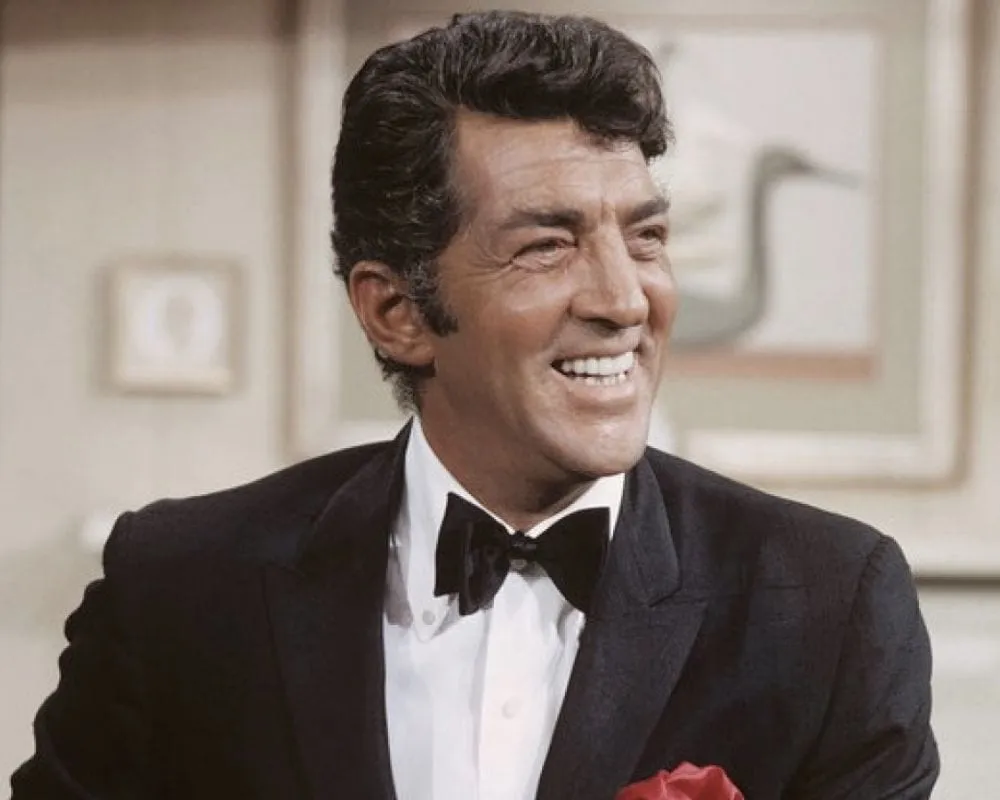 According to Deana, Elvis idolized her dad, and once told her that he was actually the King of Cool. The compliment was given from one King to another.
Dean Martin Was Very Claustrophobic
The singer wasn't very fond of small spaces. He suffered from claustrophobia, a fact about his personal life that was never publicized much. His condition was so bad that while staying in hotels, he always booked a room on the lower levels so could take the stairs instead of elevators.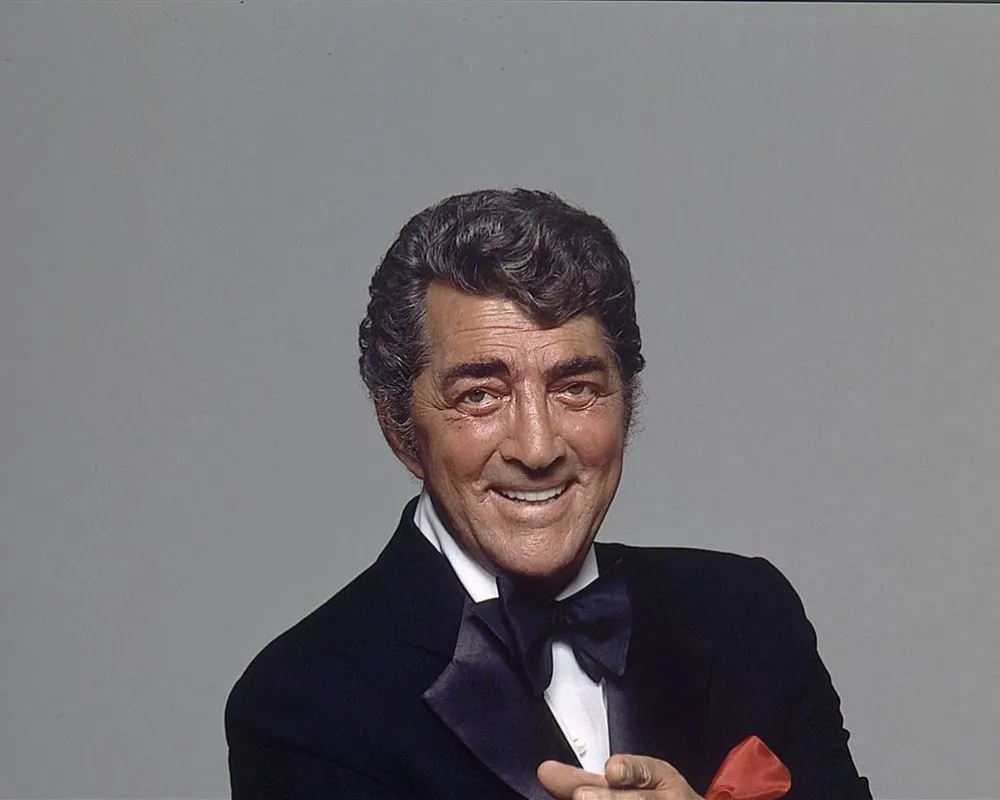 In a dire situation, Martin once climbed up 18 flights of stairs rather than get in the elevator, which he also called metal traps.
Won 24 Matches as a Boxer
As if his accolades regarding his singing, acting, and comedy weren't enough, the all-rounder was also an experienced welterweight boxer at the age of 15.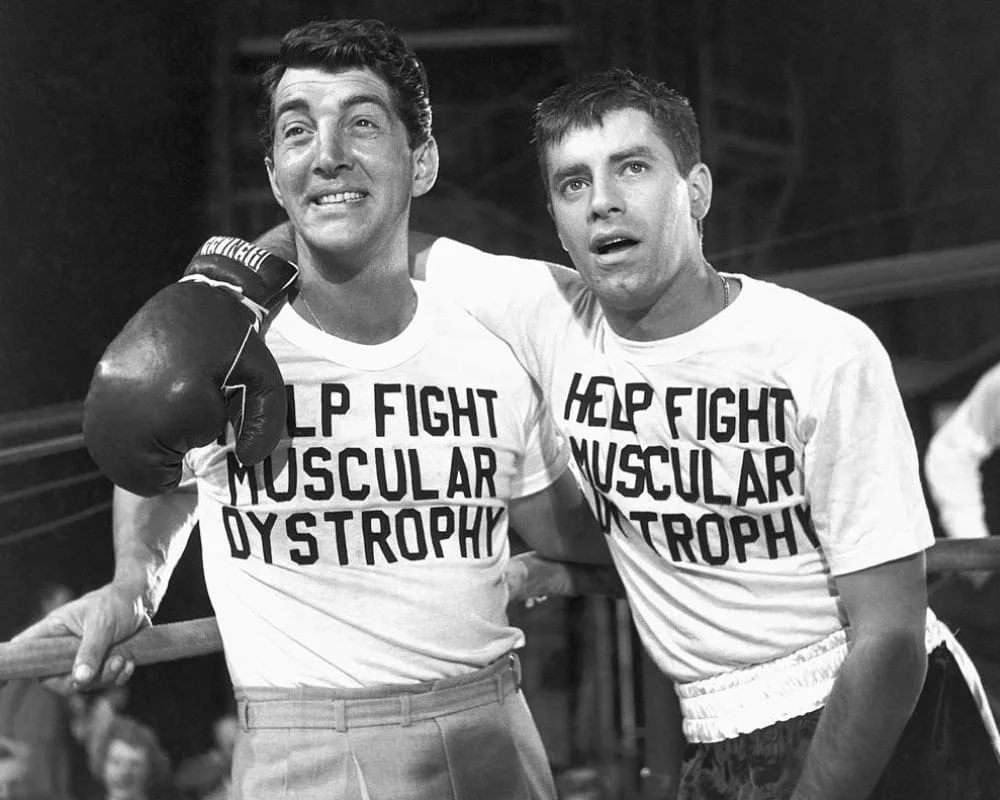 The young teenager fought under the name Kid Crochet. He won 24 boxing fights in the amateur rings, but the job wasn't a high-paying one. Due to this lack of funds, Dean Martin didn't have the money to buy tape for his knuckles and was injured often.
He Once Has His Nose Broken While Fighting
The lack of tape led to Dean Martin being injured a lot on the ring. His extensive list of injuries includes busted knuckles, a broken nose, scarred and cut lips, as well as a bruised body.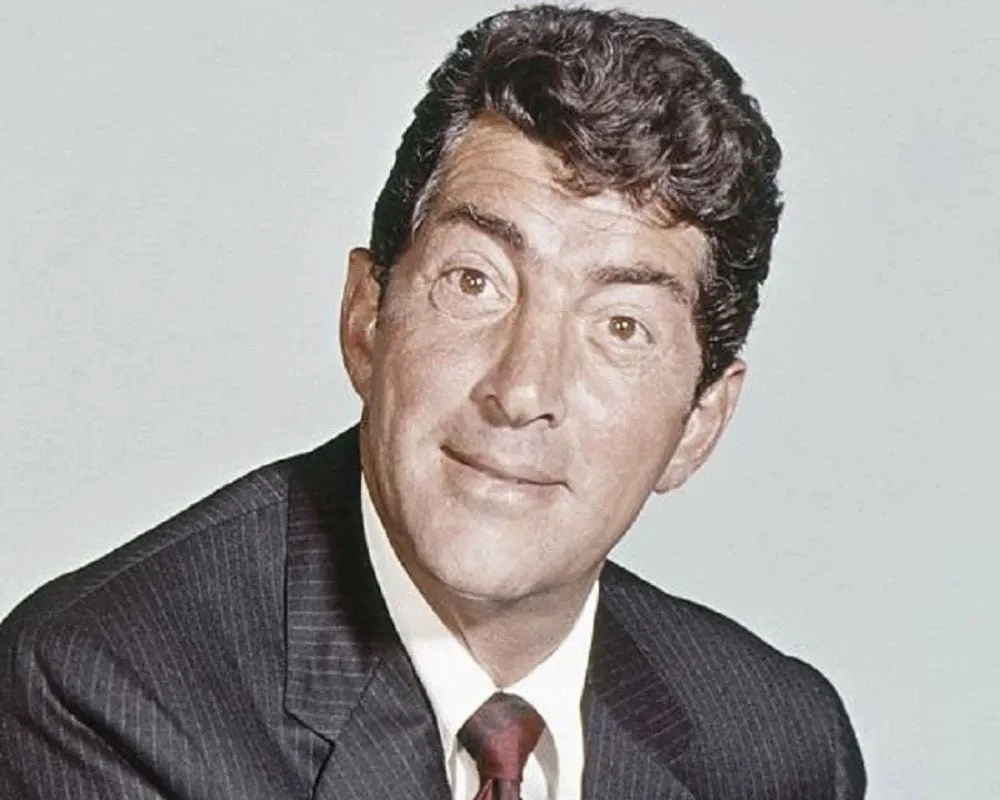 Thankfully, the singer had his nose straightened later, a fact we can all be thankful for because a deviated septum could have severely hampered his singing ability.
Nose Job at 27
Dean Martin's nose didn't remain broken for long. Whether it was to fix the break or to change his appearance, Martin's reason for getting nose surgery is a mystery.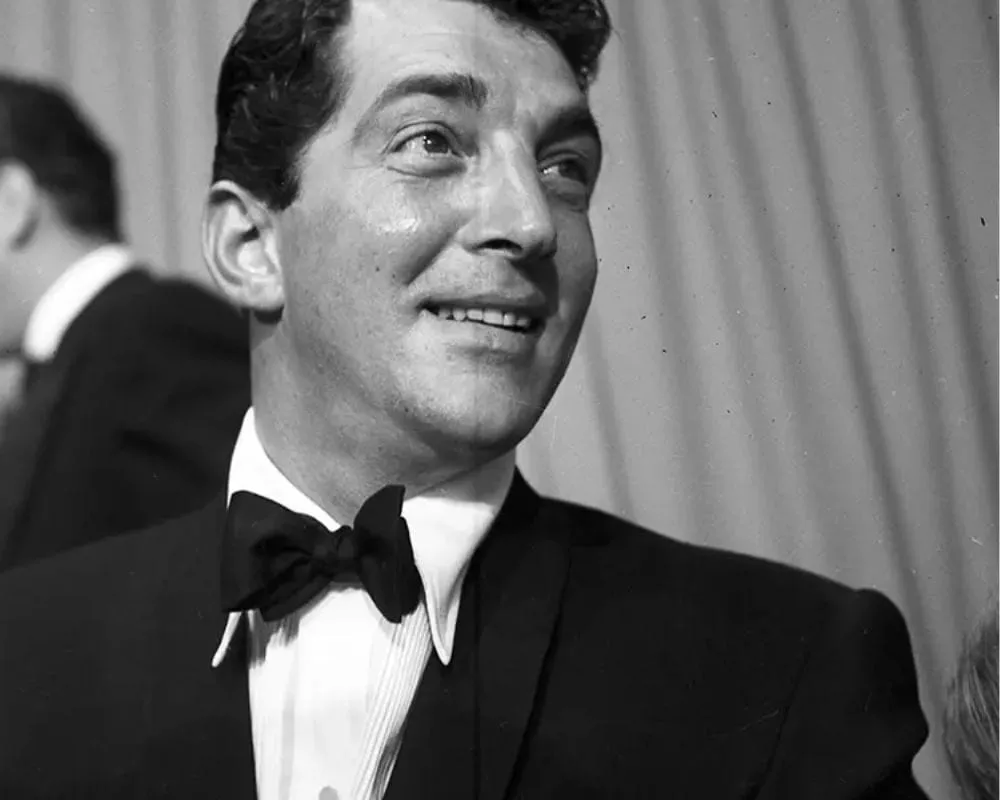 He underwent the procedure right before his career started to take off, but apparently, the end result wasn't all that different. The surgeon kept the shape, only making the nose a bit narrower. The entire bill was funded by Lou Costello, the comedian.
Dean Martin and Jerry Lewis Failed Terribly at First
Martin and Lewis weren't exactly a hit right from the very beginning. Their debut show happened in 1947 on July 24, at Atlantic City's 500 Club. And the duo bombed spectacularly.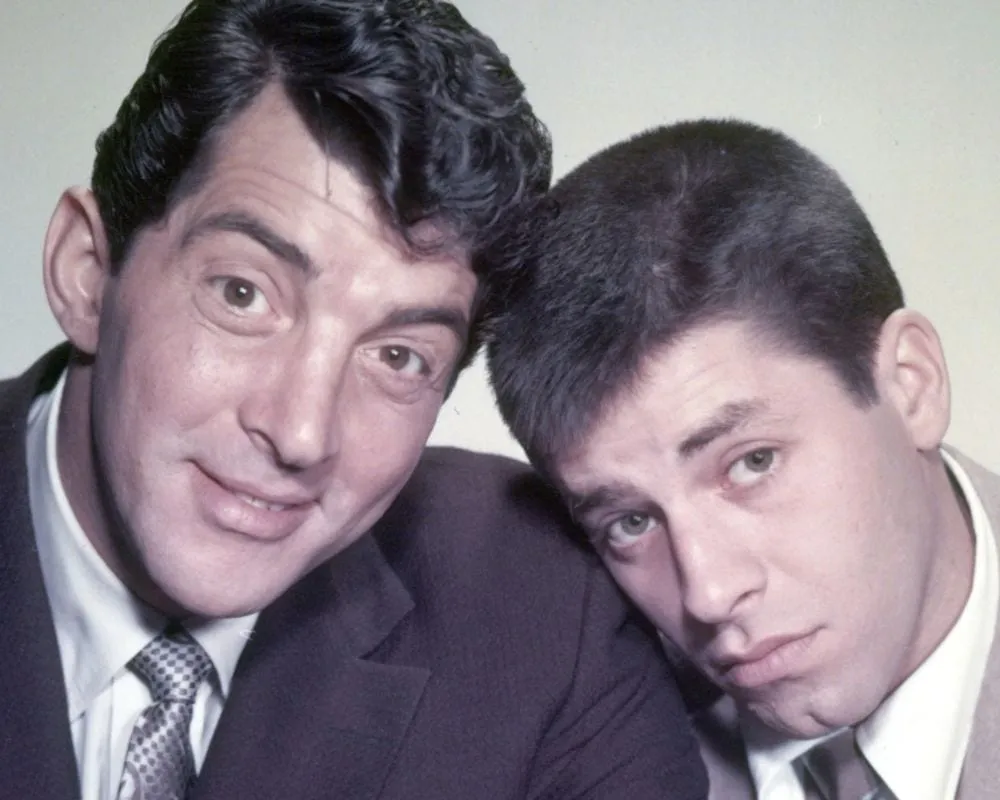 The club owner told the two comedians that if they didn't get their act together by the second show, they would be fired. Thankfully, the two regrouped and divided their second show between Martin singing and the duo doing skits. All in all, a good second inning!
His TV Debut Was on the Ed Sullivan Show
The duo, Martin and Lewis, made their television debut on a show called The Toast of the Town, which was later renamed The Ed Sullivan Show. The show became popular, and the two hired Norman Lear and Ed Simmons to help them write the comedy bits.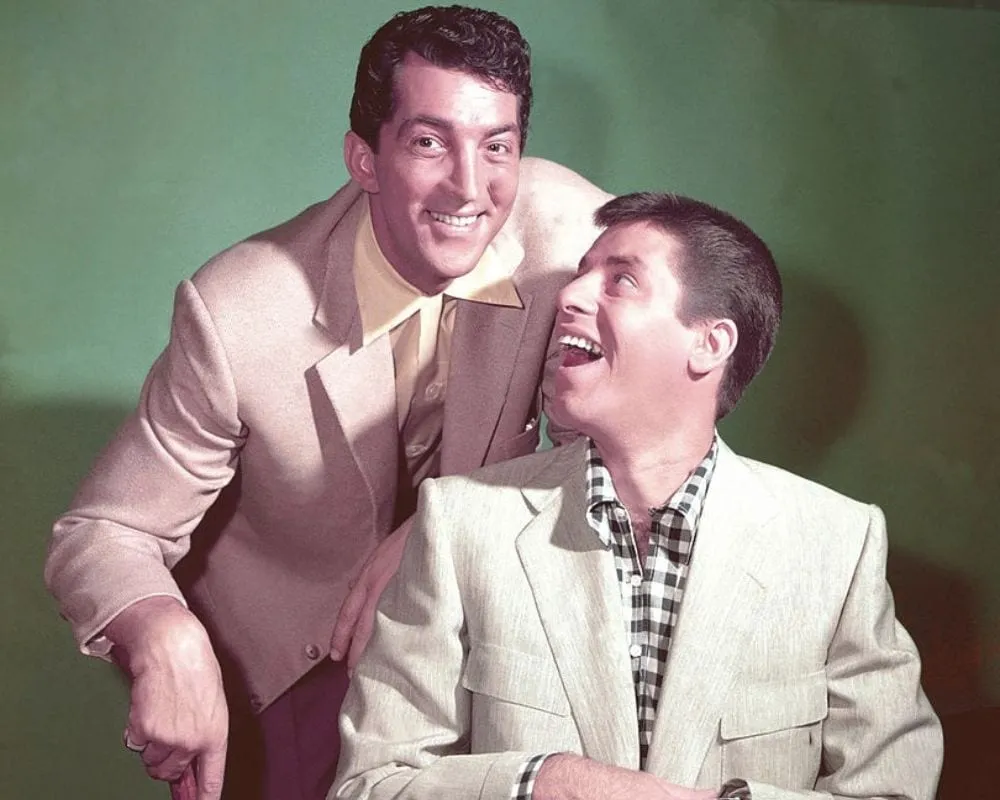 They also shunned the nightclub scenes entirely to focus more on radio and television. Soon, they had a contract with Paramount thanks to their ambition and drive.
Jerry Lewis Paid Songwriters $30,000
'That's Amore' is one of Dean Martin's most popular songs, but as it turns out, that song wasn't cheap. Jerry Lewis paid $30,000 to songwriter Jack Brooks and producer Harry Warren to compose it in the hopes it would become a hit for Martin.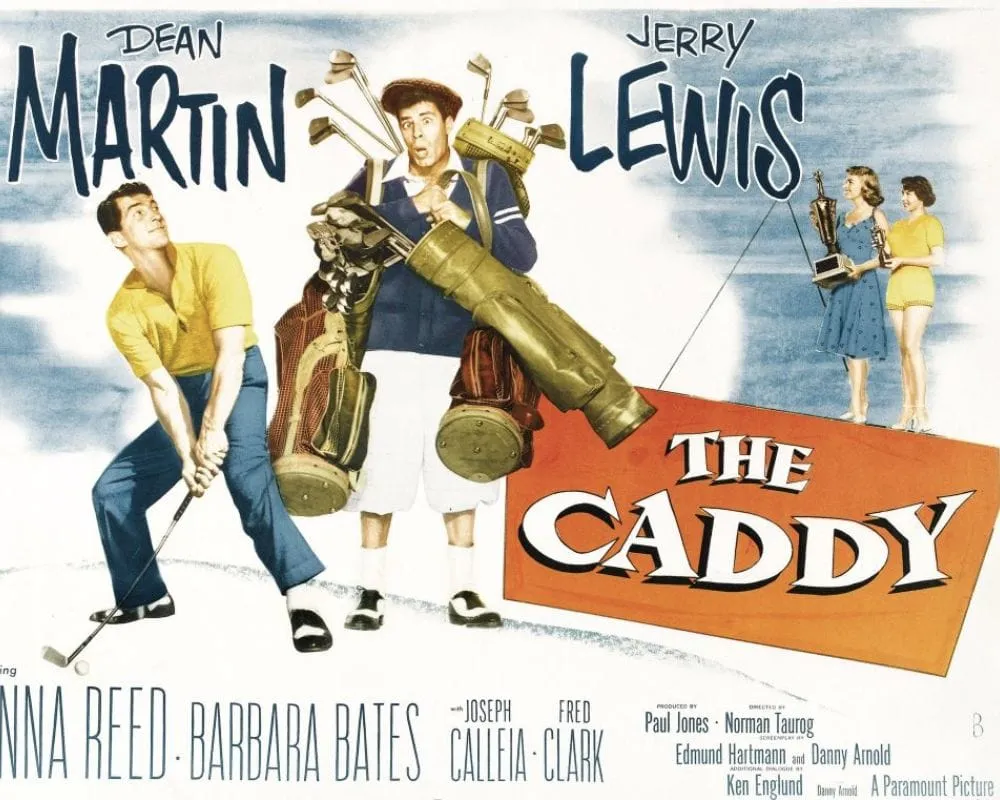 Lewis was very much on the mark, and the song is one of Martin's biggest hits to date. 'That's Amore' was also nominated for an Oscar in 1953 for the Best Original Song for the movie The Caddy, but sadly lost out to another.
Lewis and Martin Split in 1956
The reign of entertainment that was Jerry Lewis and Dean Martin took over America from 1949 to 1956. However, the comedy duo, who had found great success in movies and on stage, called it quits in 1956.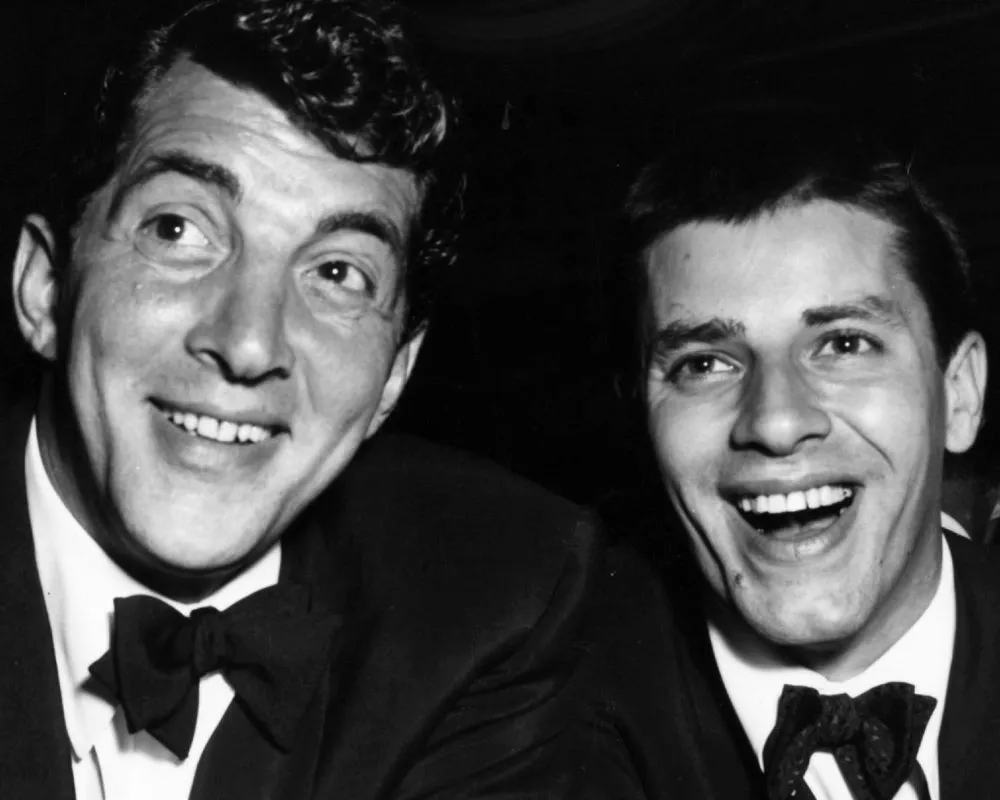 Though the reason hasn't even been confirmed to this today, there are many rumors regarding it. One common reason is their difference in working style, Lewis was a workaholic and Martin only enjoyed working to a point. Another was Lewis stealing the spotlight, while some claim that Martin's wife wasn't fond of Lewis.
His First Solo Movie Was a Flop
Martin's first solo movie, after his split with Jerry Lewis, was a major flop. The Ten Thousand Bedrooms, released in 1957, was about a hotel mogul, played by Martin, who travels to Rome to buy another property.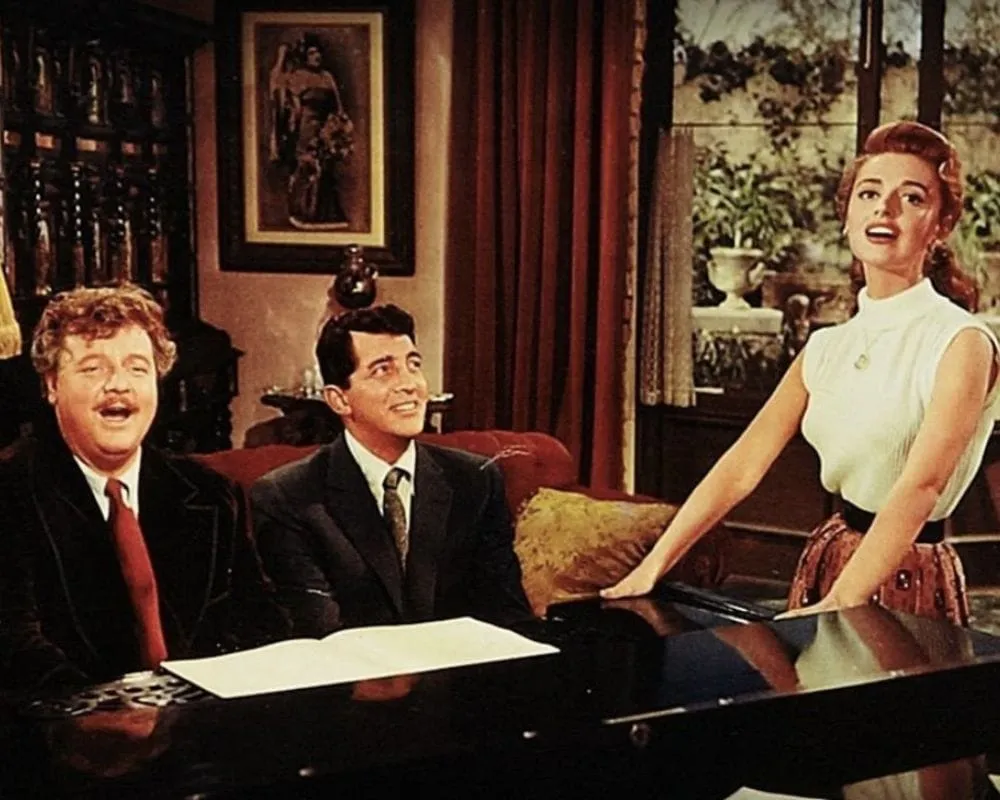 The movie resulted in a loss of approximately $1,196,1000 and almost sunk Martin's solo career before it even began. Since it was his first venture without Lewis, the loss was an even scarier one for Martin.
Health Issues
Martin toured with his Rat Pack compadres, Frank Sinatra and Sammy Davis Jr. in 1987. The tour, called "Together Again", came at a time when Martin hadn't performed in front of a crowd for some time, and hence wasn't the most excited.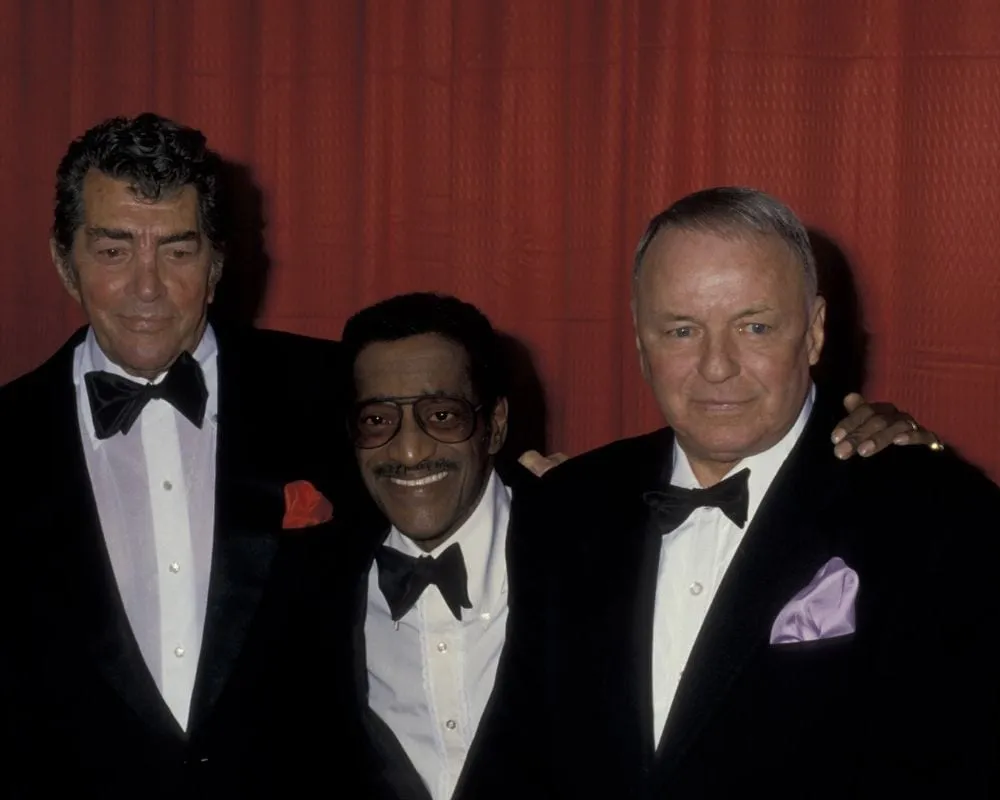 Out of 17 shows, Dean Martin only performed in five. He talked about having kidney troubles on the road and so quit early, but it's still speculated to date that maybe he just had stage fright.
He Wasn't Such a Bad Boy
Despite what he and his Rat Pack gang was famous for, Martin's daughter once confessed that her father was actually not such a bad boy. In fact, during most of his shows, while he was performing, the glass in his hand mostly contained apple juice.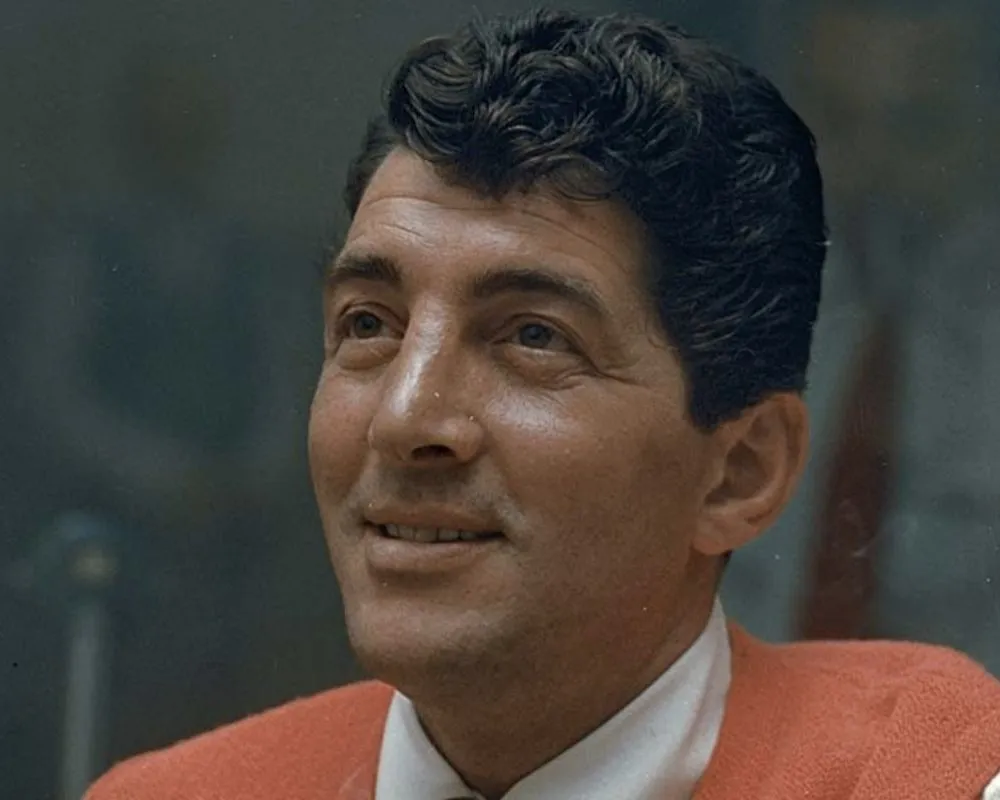 If this confession is true, the man was really a talented actor, because he managed to convince a nation full of people that the silly acts of him and his friends weren't just a result of a sugar rush.
The Original Rat Pack
The famous Rat Pack was a group you'd want to be in during those times. The close-knit group was made up of friends Dean Martin, Sammy Davis Jr., Frank Sinatra, Joey Bishop, and Peter Lawford.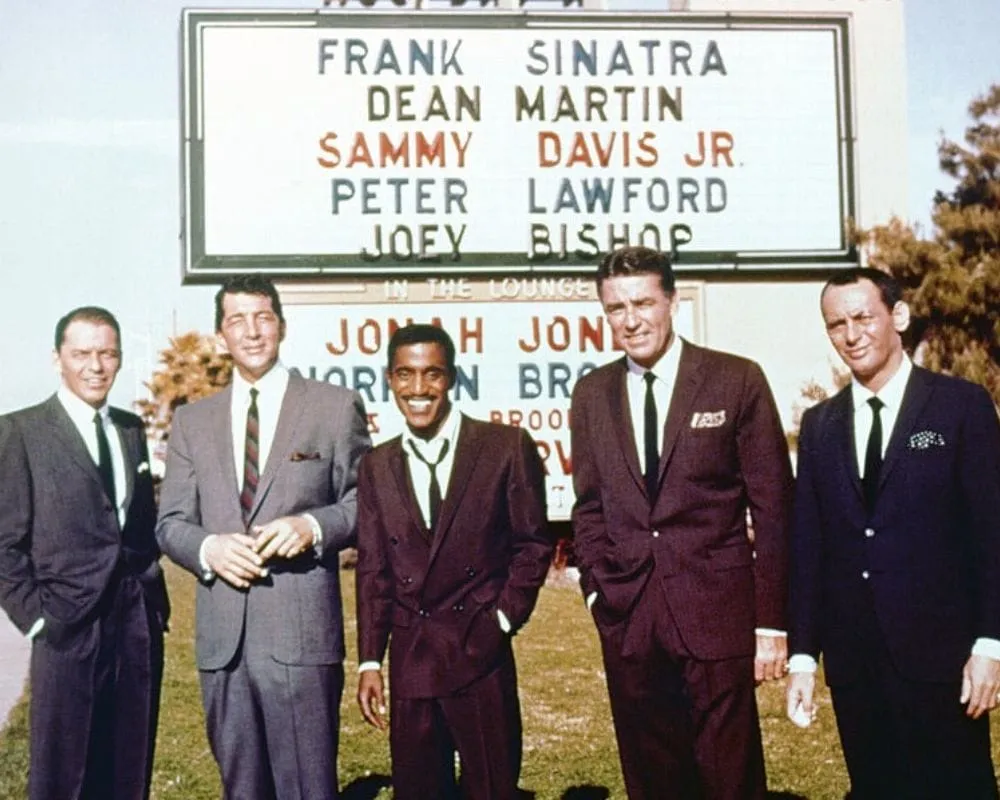 The five were famous entertainers of the Las Vegas scene. But, the name 'Rat Pack' was actually meant for a different group, one that included Humphrey Bogart and his friends.
Lifelong Friendships
The Rat Pack weren't just together for fame, they were in it for friendship. The five men were famous for showing up at each other's gigs and often ended up on the stage too at some point during the night.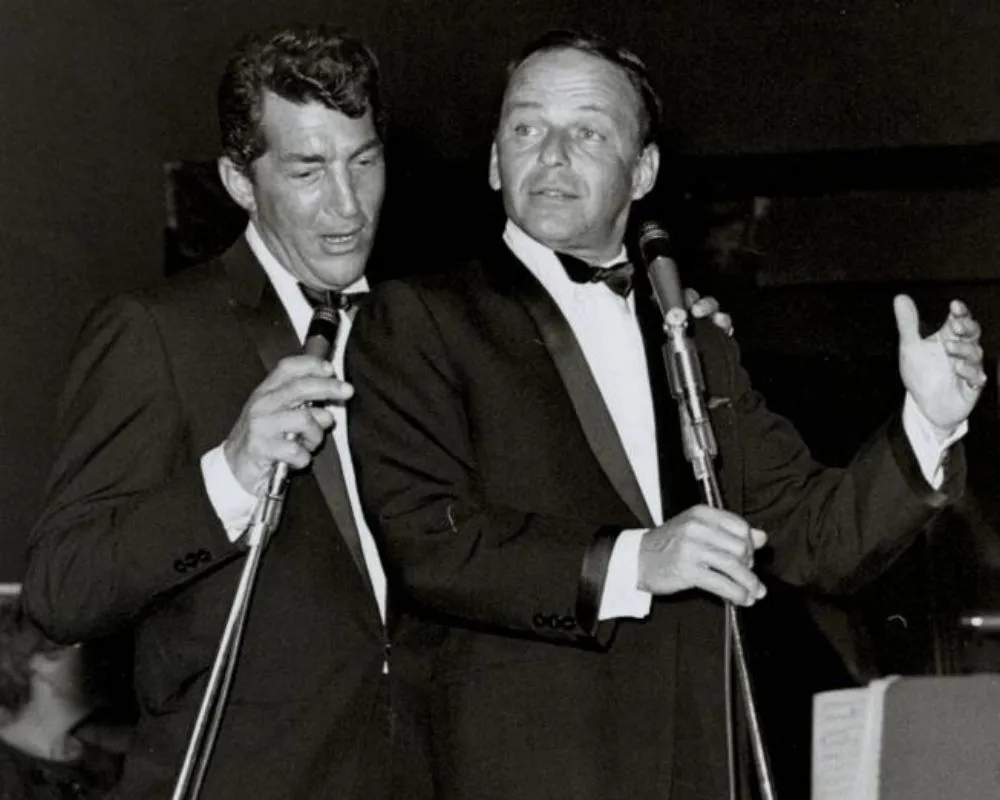 The friends showed up so often that whenever Martin performed in Las Vegas, his banner would read "Dean Martin — Maybe Frank — Maybe Sammy." Now, that's friendship!
He Outranked The Beatles
The Beatles were America's one true love during the '60s. Their songs continuously topped the Billboard Top 100 lists, and no one was coming close to taking their crown. Until Dean Martin recorded "Everybody Loves Somebody".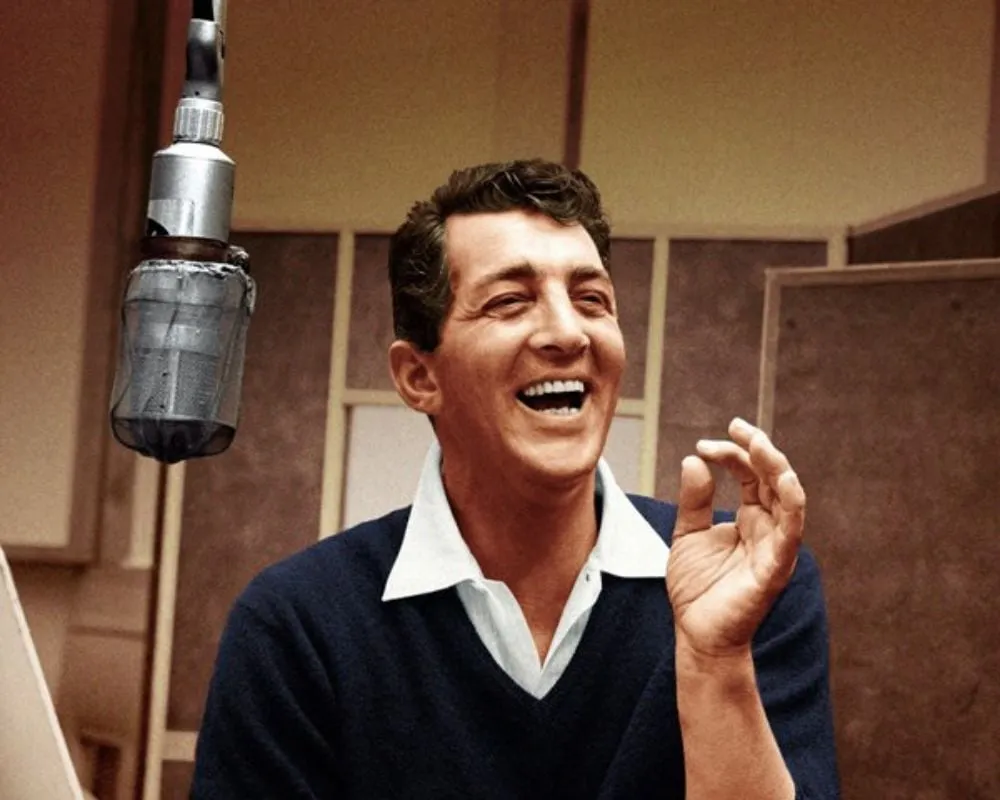 The song replaced The Beatles' "A Hard Day's Night" in the number one spot. Martin didn't miss the opportunity to gloat, and quickly dispatched a telegram to the other two musical sensations, Sinatra and Elvis, that simply said, "I did it." No wonder he was called the King of Cool.
Natural Talent
There are very few people in the world who have as much soul in their voice as Dean Martin. But, the singer had no idea how he did it.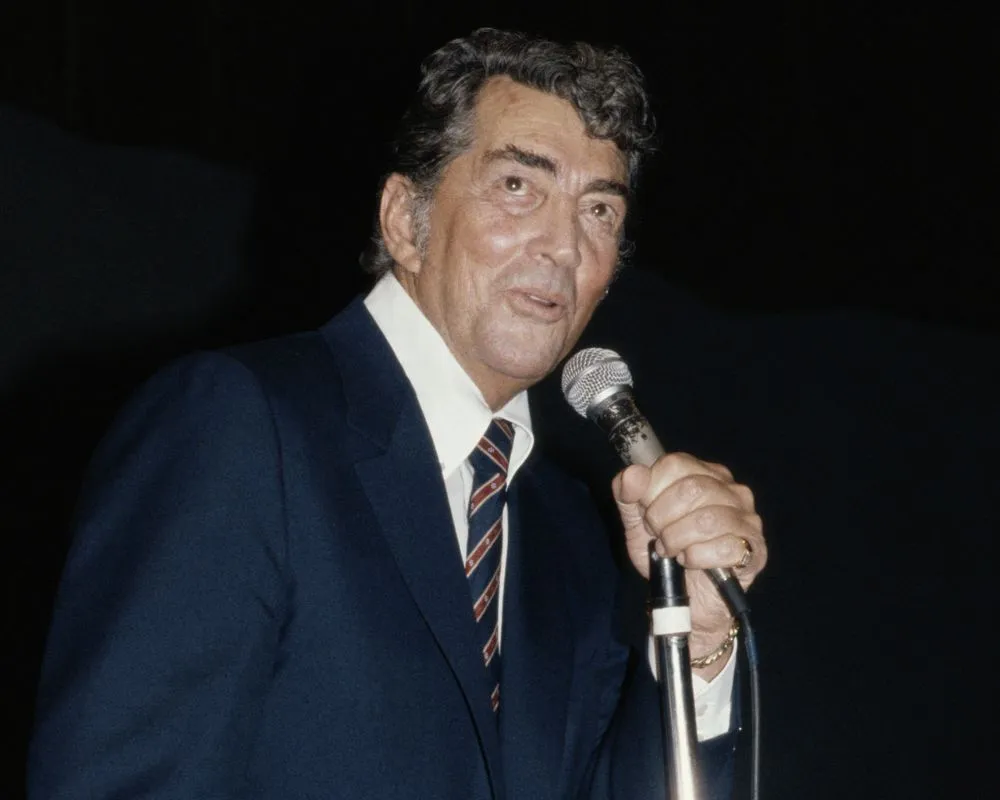 Dean's daughter, who also wanted to be a performer, took lessons from none other than the legendry Frank Sinatra. Sinatra told her that he could always tell before the note even came out whether he would be on pitch or not. Martin, on the other hand, put no forethought into it. He just did what he did.
The Sixties
The Rat Pack wasn't only a group of friends who were famous beyond comprehension, they were also entertainers who pushed the boundaries of entertainment. The five members took the city by storm in the '60s.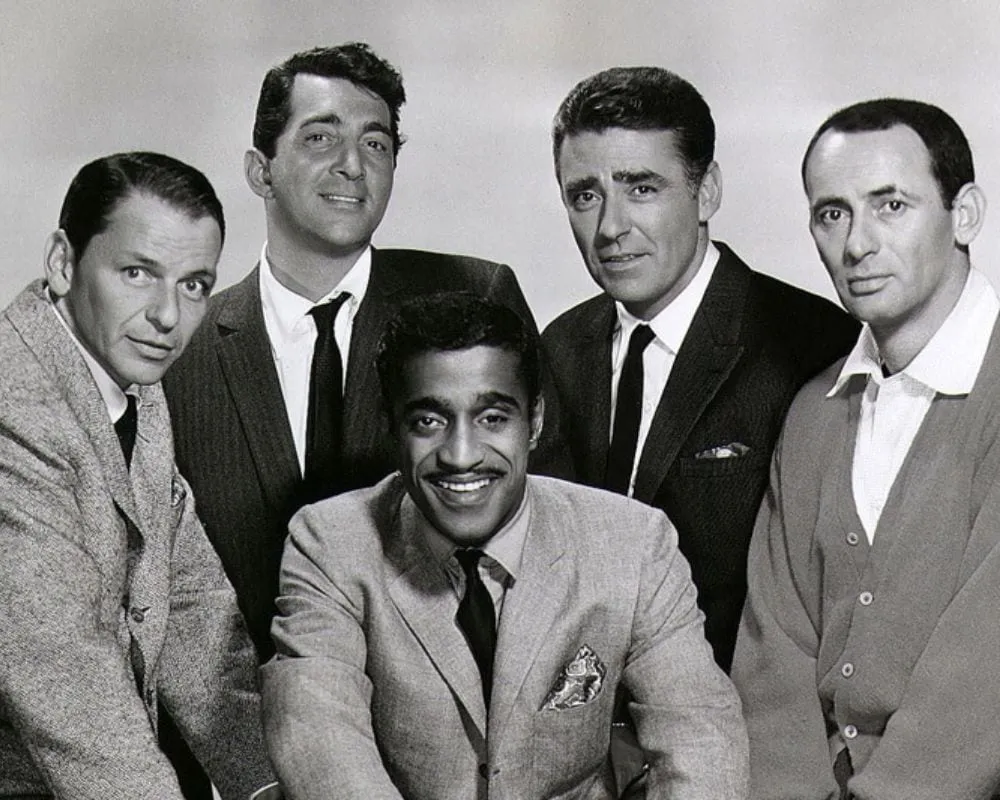 Despite their clean-shaved appearances, their material often revolves around taboo topics. The group was also politically active. Martin also thrived with the group that let him explore his style, unlike his partnership with Jerry Lewis.
First Dramatic Role
Martin's dreams of acting, as we all know, didn't die with his flop. In 1958, he starred in the movie The Young Lions, stealing the part from right under Tony Randall.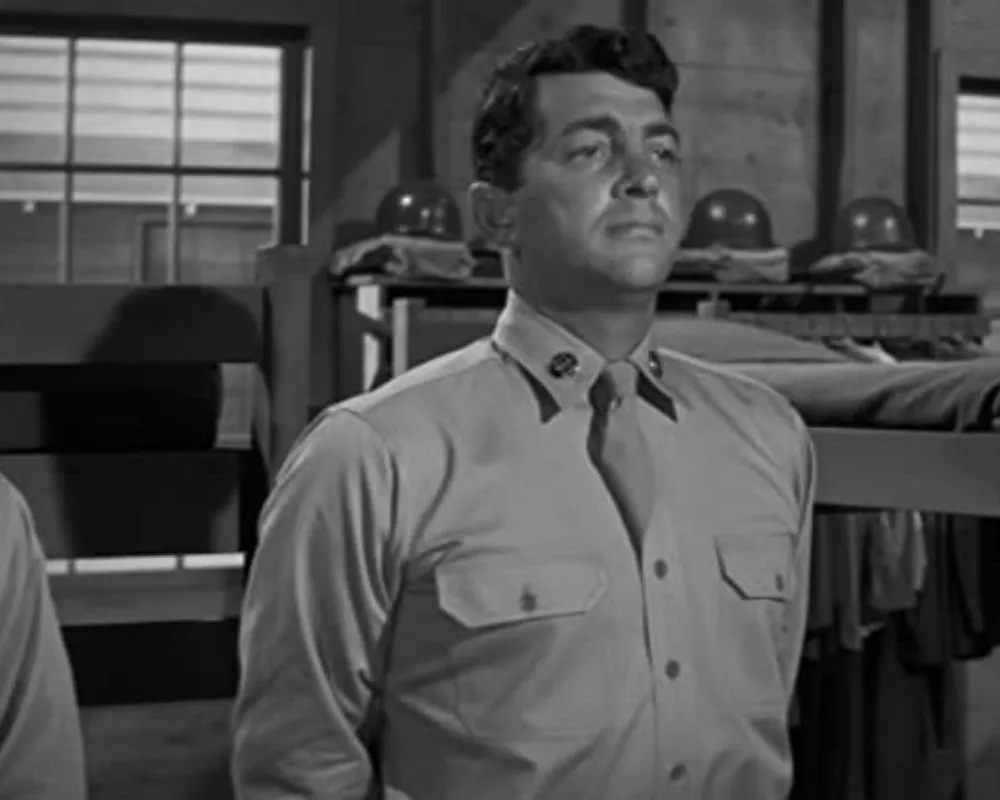 This happened due to the talent agency MCA realizing that Martin was a triple bonus, with his experience in films, records, and nightclubs. Thus, Martin not only got his first dramatic role but also made two great friends, Marlon Brando and Montgomery Clift.
He Has a Western Song
Martin's magnetic charm on the big screen drew him to a western movie in 1959. The movie, called Rio Bravo, was an American Western starring Martin alongside John Wayne and Ricky Nelson.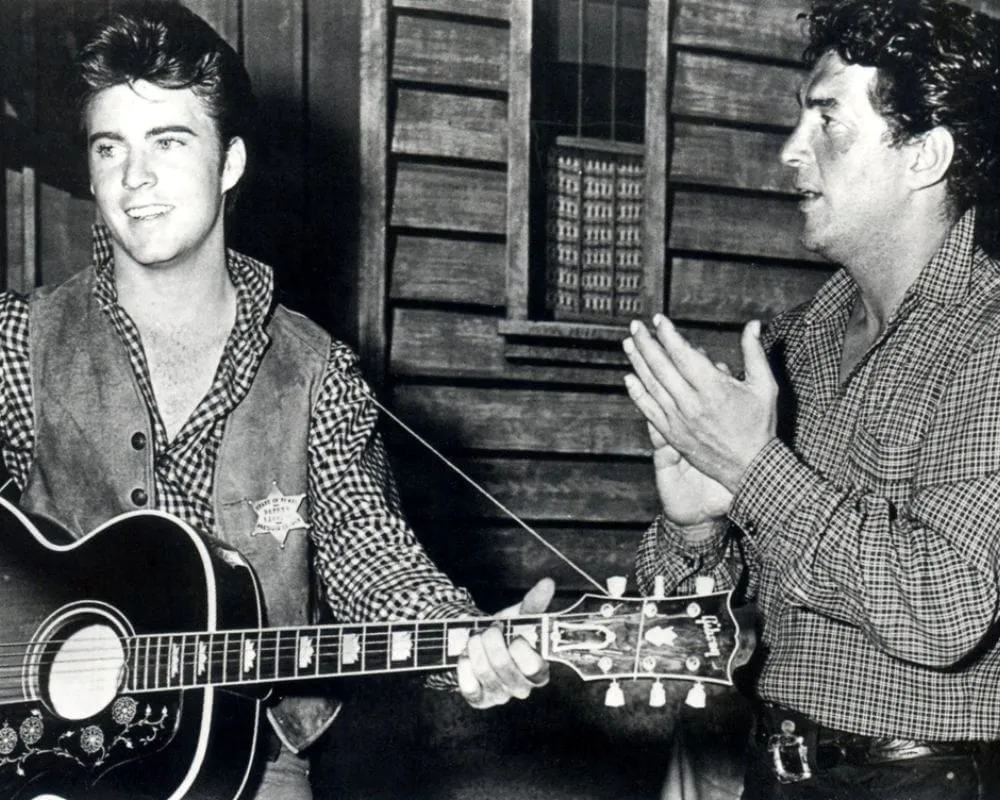 One of the scenes featured Martin and Nelson performing a duet together. The song, called "My Rifle, My Pony and Me", later became one of the 100 greatest western songs of all time.
His Show Was Controversial
After becoming famous with Lewis and the Rat Pack, Martin branched out with his own show. The Dean Martin Show began in 1965 and ran for a whopping 264 episodes. However, Martin's popularity also brought with it a lot of trouble for the network.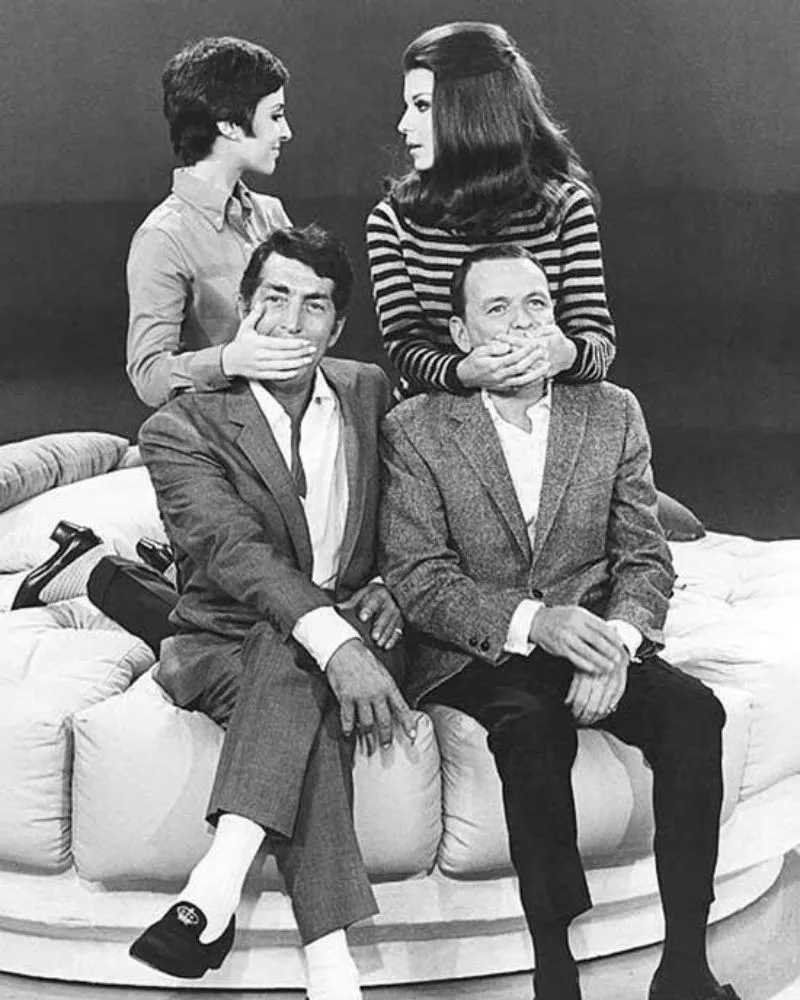 Dean Martin improvised every show, and would often curse in Italian on TV. While the American audiences loved it, the native speakers wrote complaints and complaints to NBC. Despite all this, Martin's growing popularity let him get away with almost everything, even missing rehearsals regularly.
Martin Golfed During Rehearsals
Martin's eponymous show, The Dean Martin Show, was a huge success. So much so that it garnered Martin a Golden Globe in 1966. The show was subsequently renewed for three years in 1968.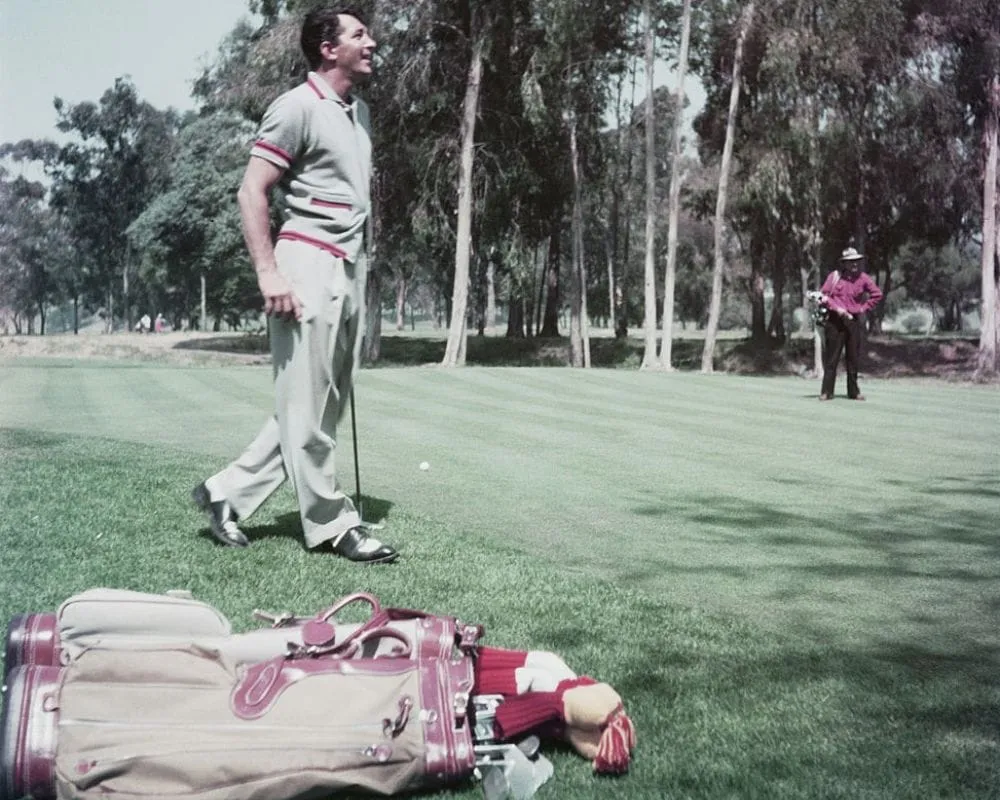 The extension cost $34 million and made Dean Martin the highest-paid actor of that time. His contract also included stipulations for him to attend rehearsals. Instead, the actor would skip his rehearsals to go golfing while somebody would take his place on set.
He Was Well-Versed in Martial Arts
Dean Martin was a jack of all trades. And for his titular role in Matt Helm, a series about a counter-agent who worked for the US government, he was taught martial arts by none other than master Bruce Lee.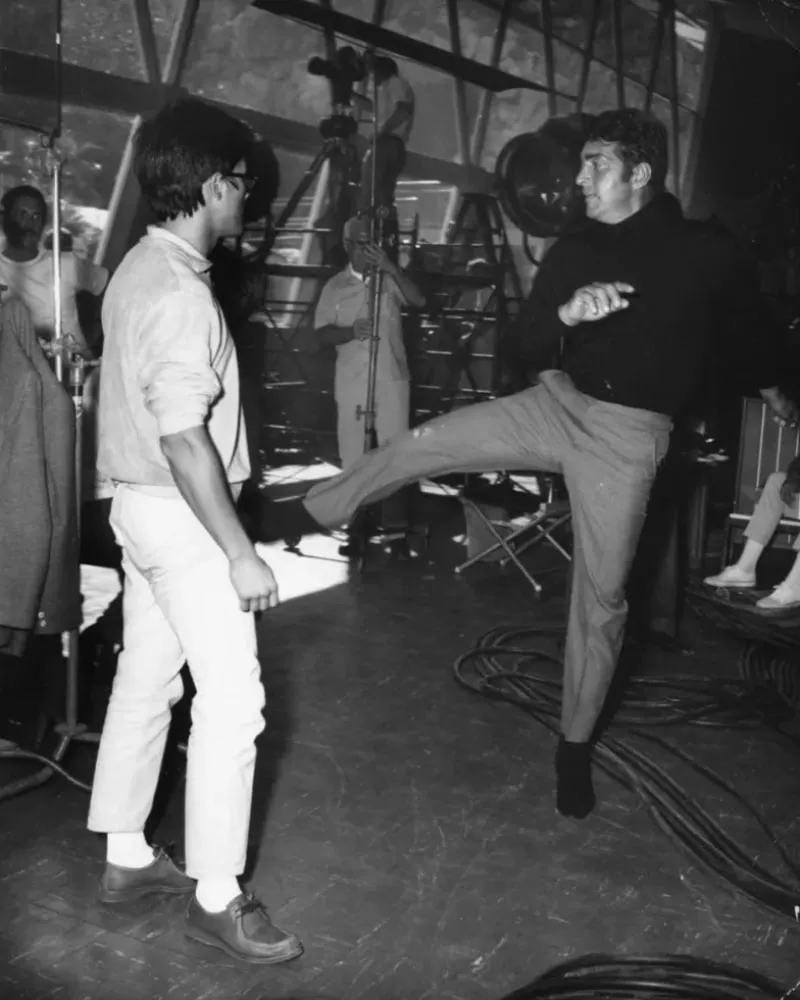 Martin played the character in four spy-parody movies. Bruce Lee's choreography is visible from the get-go, as just a few moments into the movie, leading lady, Sharon Tate performs Gin Lai, a bow Lee always performs before and after his Jeet Kune Do martial arts class.
Spending Nights With the Family
Martin might have been associated with the wild Rat Pack, but contrary to popular belief, the Italian man spent as much time as possible with his family.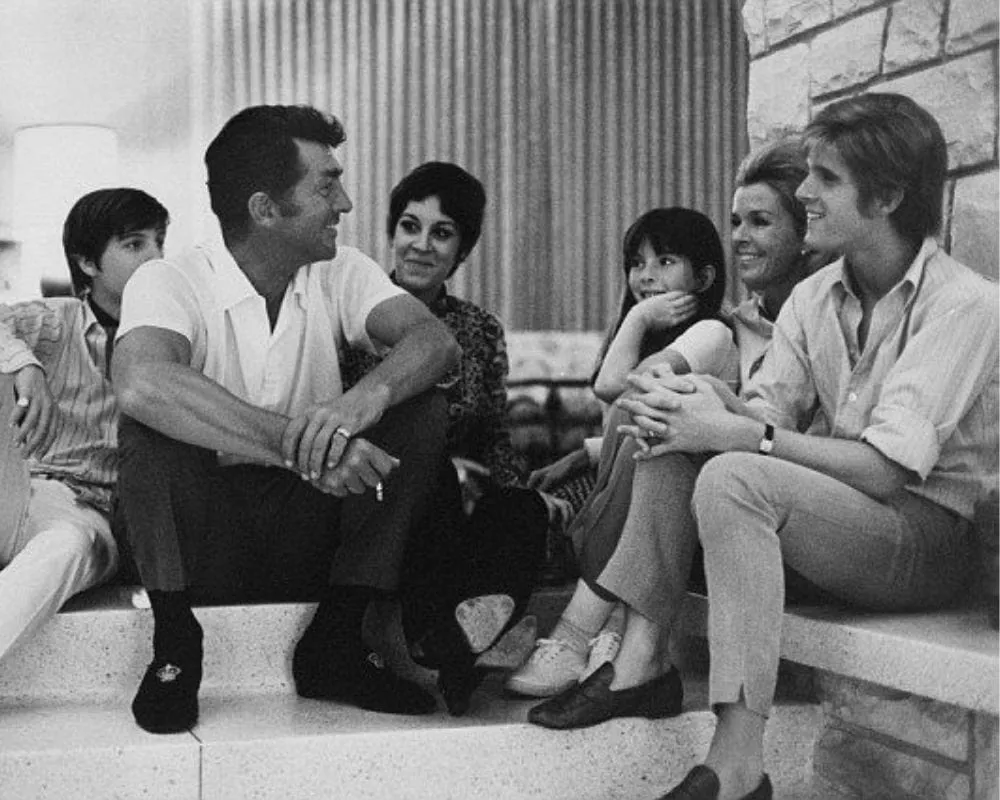 According to his daughter Deana, Martin would always come home for dinner if he was in town and spend time with his family. Not only that, the golf enthusiast slept early so he could spend his mornings with the family.
Martin Once Called the Cops
Dean Martin wasn't a party man, but it seemed like he could be a party-pooper. Martin usually retired early in the night, and when his wife had friends over, he would hang out in his room instead of at the party downstairs.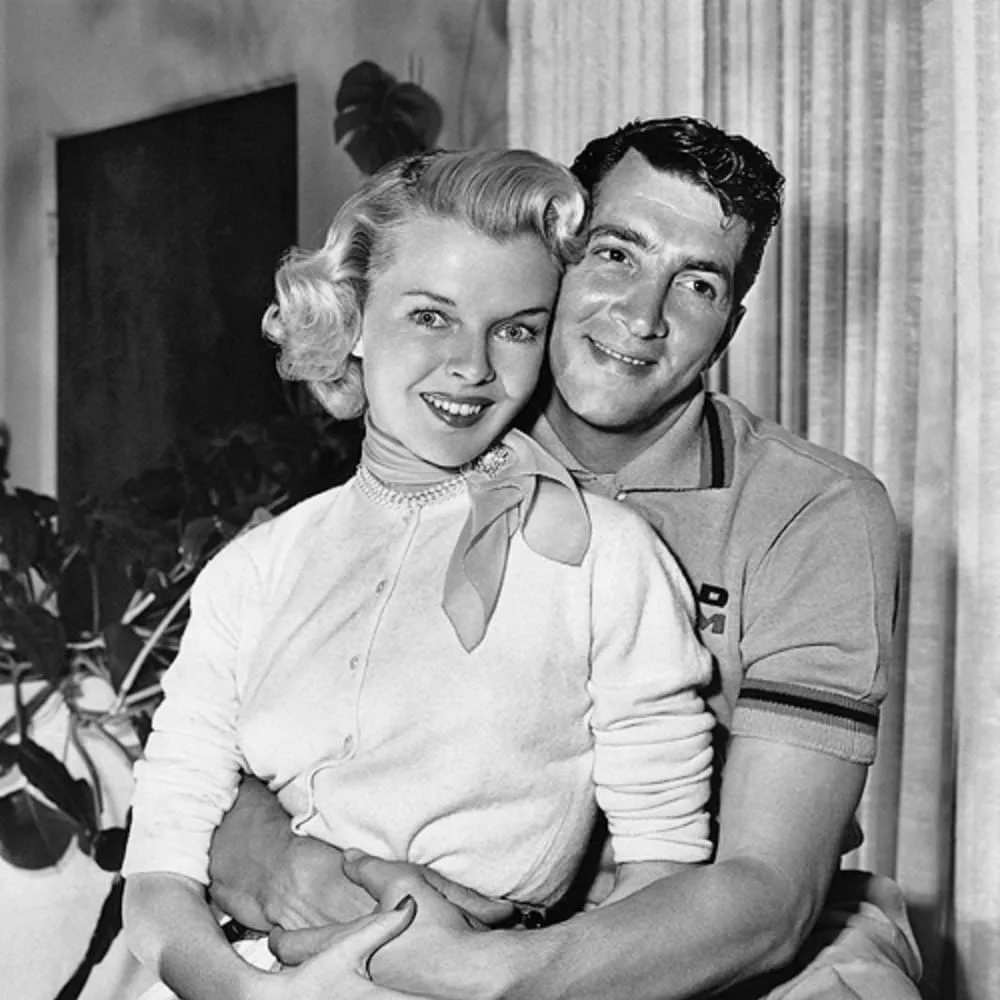 Once, the party at his house became so loud, that he called the cops and complained, posing as a neighbor. The cops came and shut down a party that his wife at the time was throwing.
Martin and Lewis Had a Long Feud
With fame comes feud. This is very true for the duo Martin and Lewis, who after years of working together were wrought with jealousies and frustrations.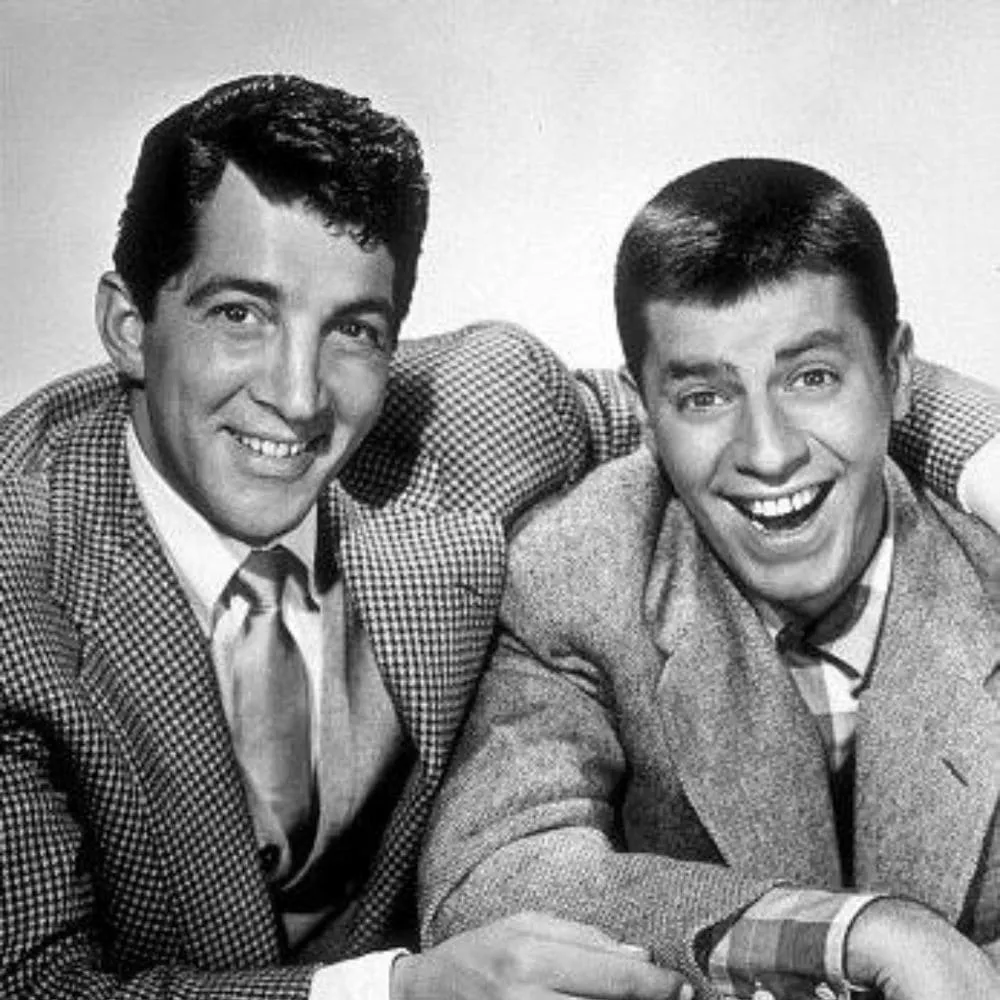 Even though the duo made 16 movies together and worked very closely, their relationship started showing major cracks in the later years. However, things finally broke apart during the shoot for the cover of Look magazine. When the magazine came out, Martin ended up getting cropped out of the cover entirely.
Reconciliation
The duo of Dean Martin and Jerry Lewis would never have spoken again if it wasn't for Martin's long-time friend, Frank Sinatra. Sinatra deviously plotted a surprise meeting of the two, after they hadn't spoken to each other for 20 years.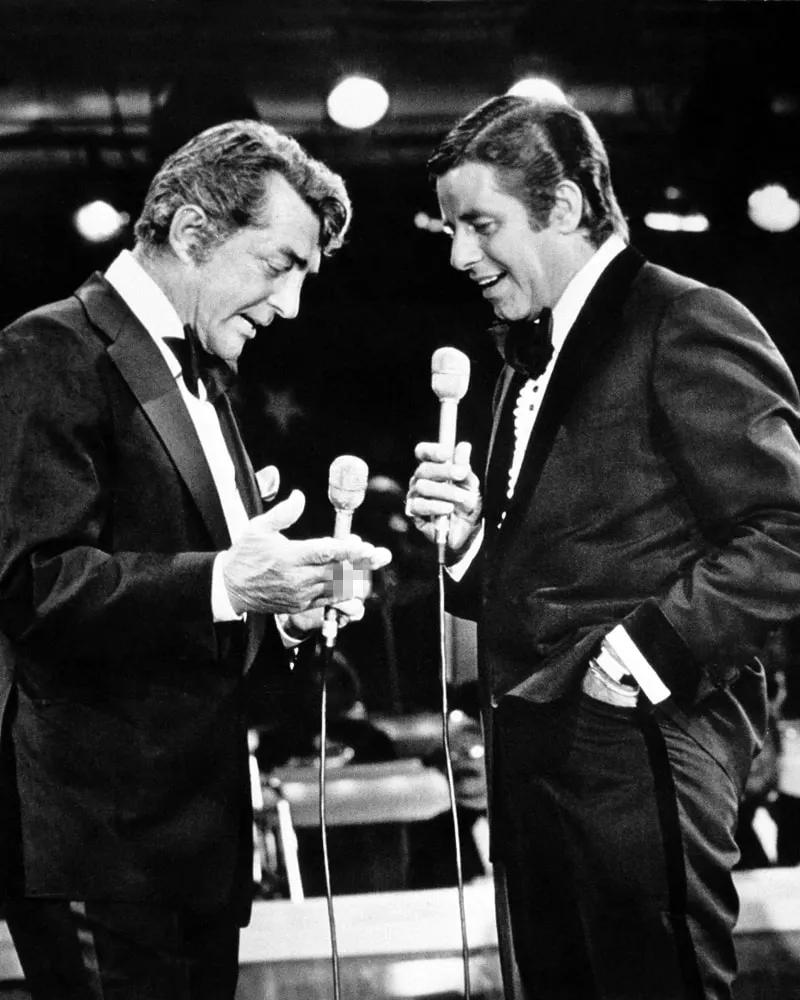 The meeting happened on a telethon, where Sinatra stunned Lewis by bringing Martin to the stage. The stunned pair hugged it out, and the entire crowd went wild. Even though their relationship was never the same, the two were at least friendly again.
Bullied as a Child
Despite the fame that he went on to achieve later in life, the younger years weren't kind to Martin. His elementary school days were fraught with him getting bullied. The kids at his school would make fun of his broken English.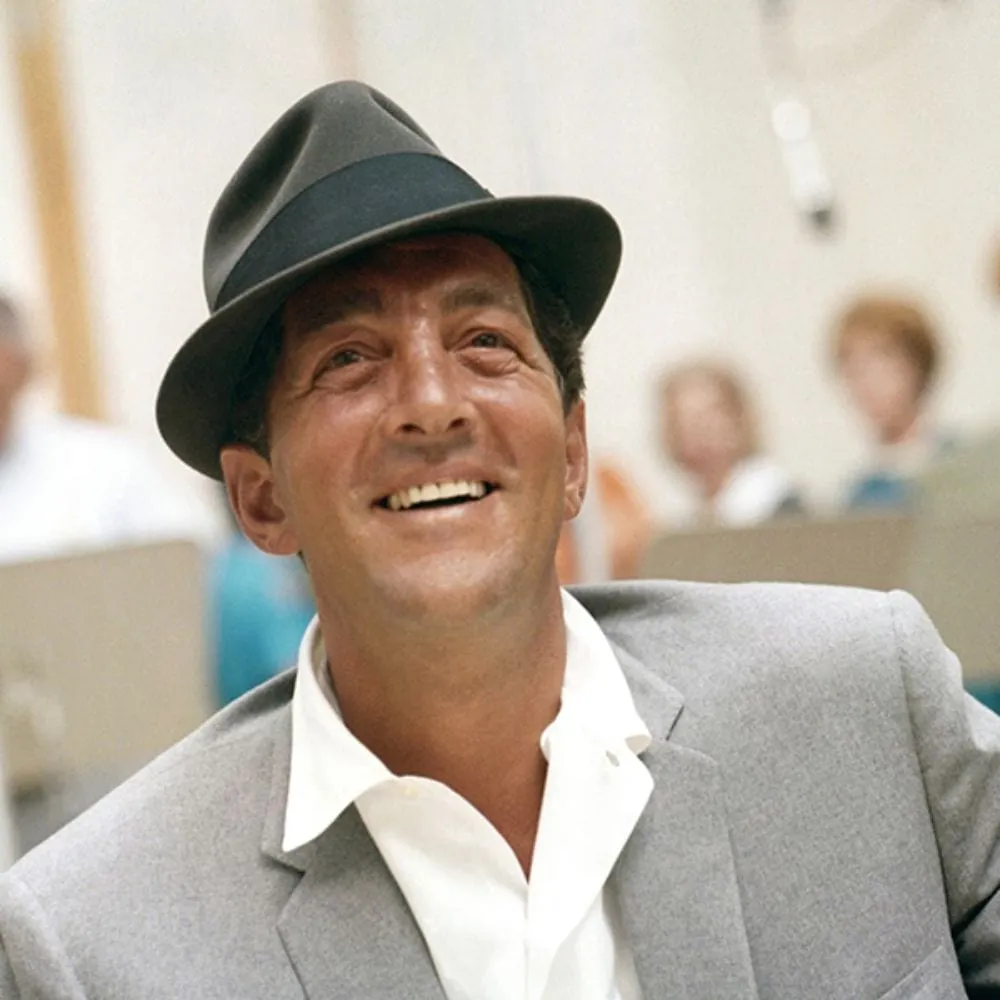 It's probably why Martin didn't stick around long enough to finish his education and dropped out. Martin also believed that he was smarter than all his teachers, a fact that did nothing to motivate him to stay in school.
Martin's Extended Family Is Famous
Even though Martin himself came from humble beginnings, his future family was anything but. His association with the Rat Pack aside, Martin's children married some pretty well-known figures.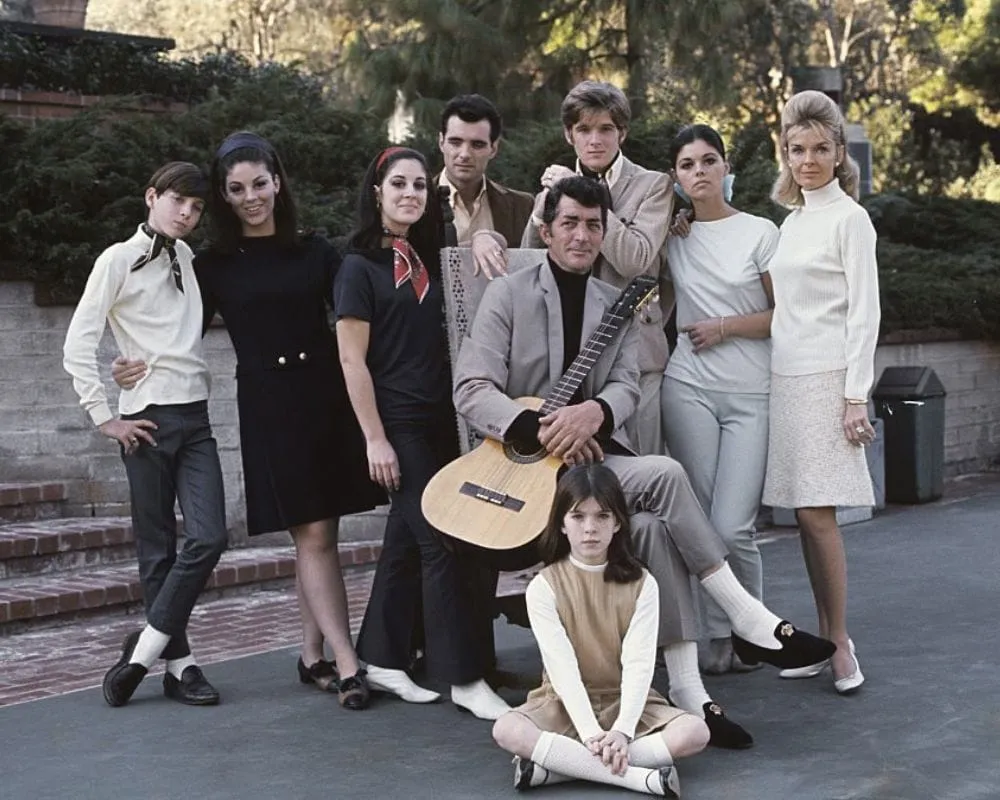 His daughter, Gina, married singer Carl Wilson of Beach Boys fame. His son, Dean Paul, was married twice — once to actress Olivia Hussey and once to Dorothy Hamill, an Olympic gold medal figure skater. Martin's other son, Craig, married comedian Lou Costello's daughter, Carole. All in all, a pretty talented family!
The Loss of His Son Changed Him
Martin's son, Dean Paul, was an all-rounder like his father — a singer and actor, as well as a member of the California Air National Guard. However, the young talented man's life came to an end when his plane went down during a military training fight.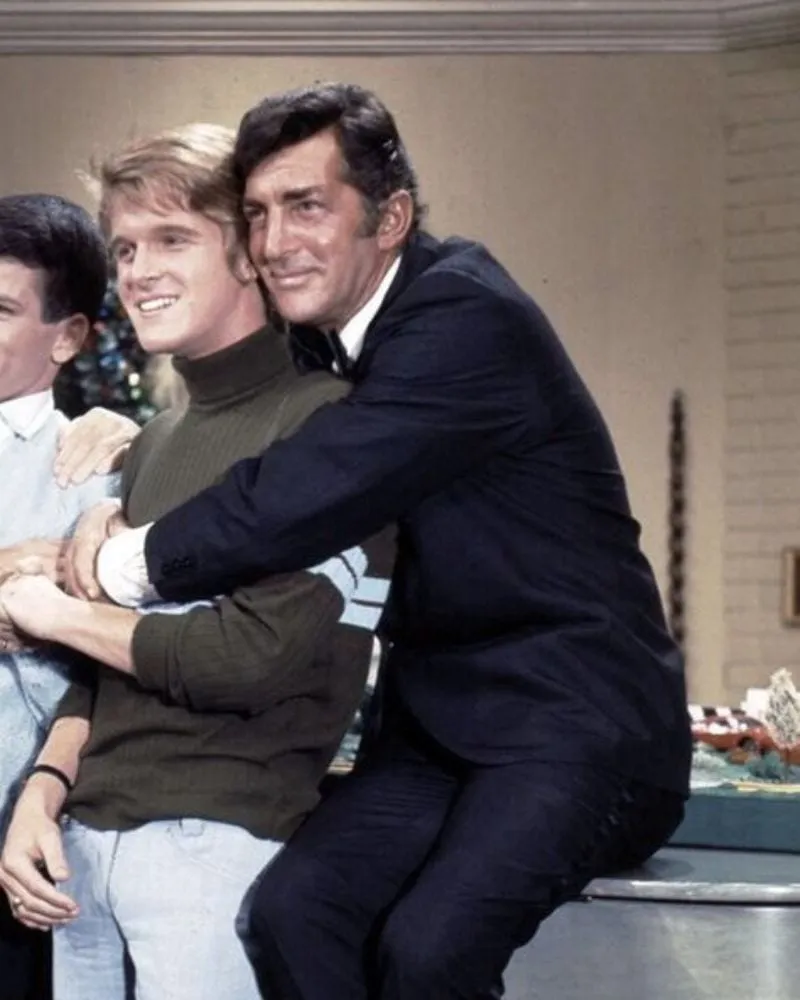 The loss of his son changed Martin, as he became severely demoralized. His friend Sinatra even dragged him on tour, a plan which backfired horribly as Martin remained lost and forgetful throughout. Finally, he sought comfort with his own family.
His Epitaph Has His Song Lyrics
Martin was beloved throughout the world, but probably nothing is as memorable as the chords of the song "Everybody Loves Somebody" in his deep, gravely voice.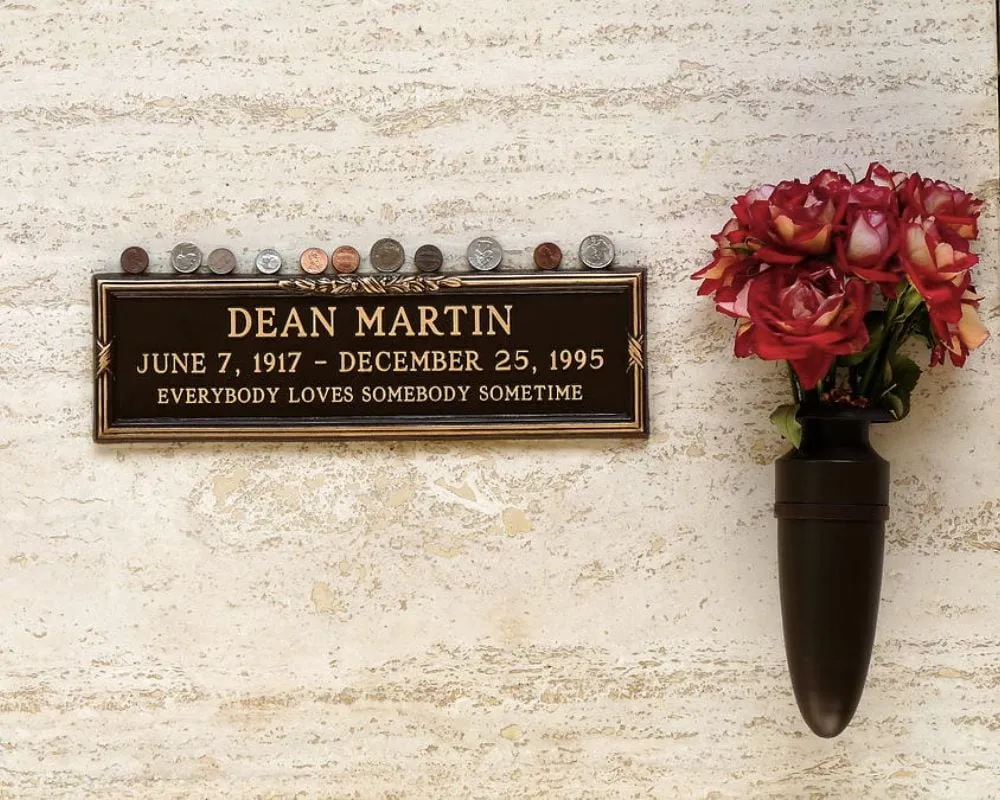 After he passed away in 1995, the actor was laid to rest in Westwood Memorial Park in Los Angeles. And probably the most fitting epitaph for the man is engraved in his honor, the lyrics to his most famous song. The words "Everybody loves somebody sometime" are written on the plate.
Las Vegas Strip
Martin wouldn't be Dean Martin without Vegas, and Vegas wouldn't be the same without him and his Rat Pack buddies. So, when the legend passed away in 1995, the Las Vegas Strip dimmed its bright lights in honor of his passing.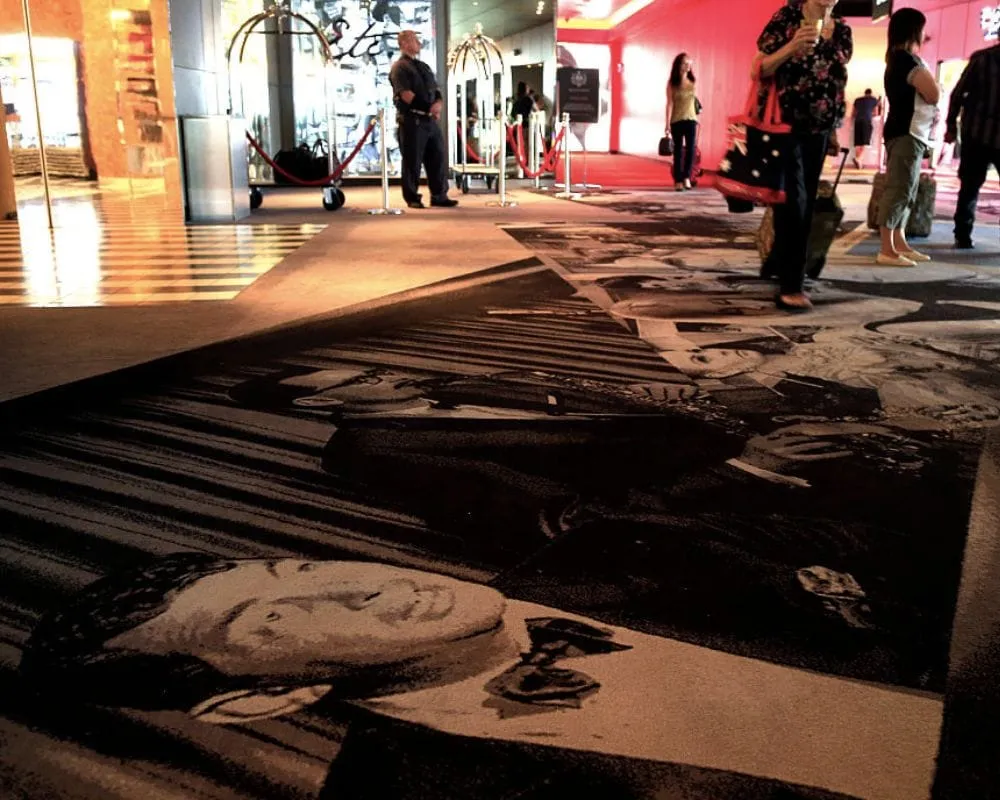 The places he had performed in; the casinos he had frequented — they all lowered their lights as all of Vegas mourned the loss of one of the greatest entertainers to have ever walked the Earth.
All About Spreading Goodness
Martin's memory has remained strong in the world, but no other place remembers him as fondly as his hometown Steubenville, Ohio, which started a Dean Martin Committee after his passing.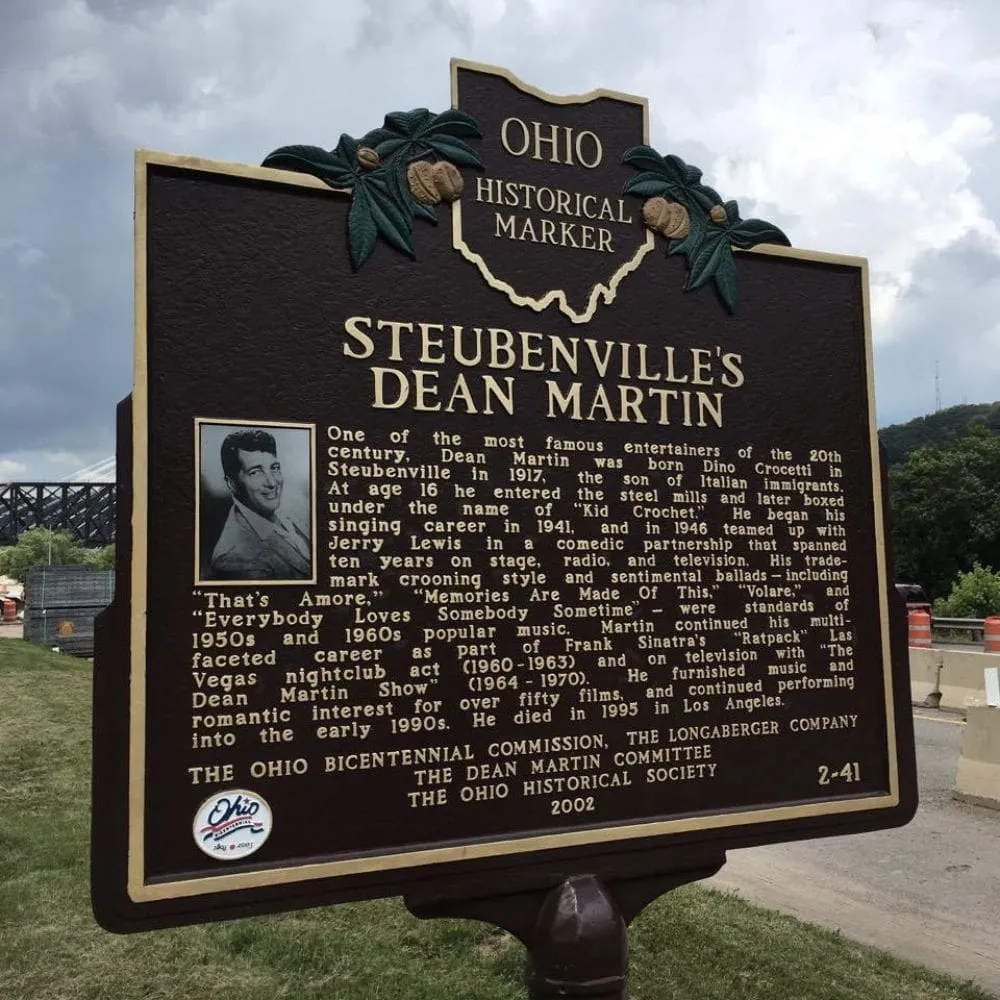 The committee raises funds for the Dean Martin Scholarship, guides walking tours to all his special old spots, and organizes the Dean Martin Festival, filled with concerts, karaoke, and Martin impersonators. Not to mention the amazing food and a meatball eating contest!