These perfect acrylic fall nail designs for Thanks giving are creative, cute, fun, and stylish. You'll love using one of these designs to show off your new look. This time of year, we come up with autumn decorations, watch scary movies, and drink pumpkin-flavored lattes. Autumn is my favorite time of year. I'm sure most of you, like me, used this time to search the internet for fall decoration ideas, and more. For some of us, creative fall nail designs. If you're looking for fall nail art ideas, I'll share 40 Fall Nail Designs Ideas to Make You Swoon.
-Advertisement-

40 Fall Nail Designs Ideas
Halloween-Inspired Nails
Is autumn Halloween for you? Then choose orange spinning nails that will only *scream* pumpkins and weird adventures.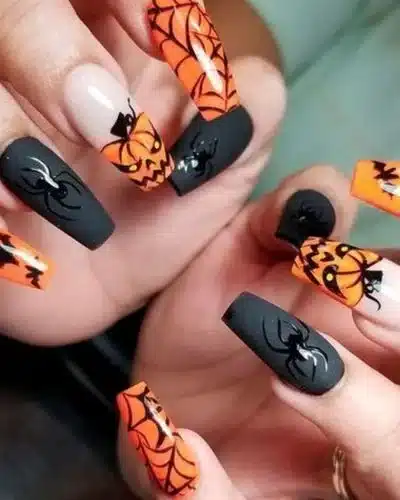 -Advertisement 3-

Soft Neutrals
Maybe bright colors aren't your style. You can always be neutral and still have a simple yet effective cross design like this one.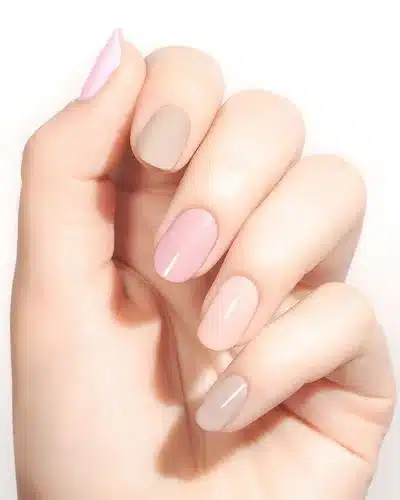 -Advertisement-

Creamsicle Nails
These warm cream colors are lovely in design and color. You can never go wrong with orange and yellow tones in autumn.
-Advertisement-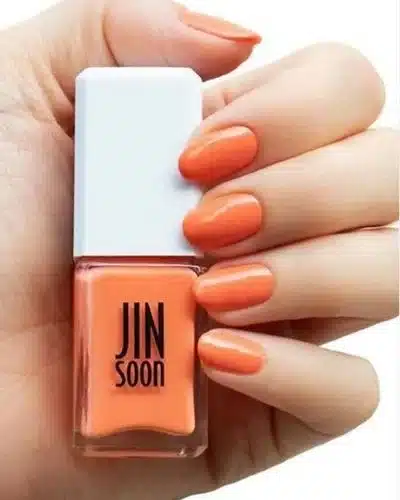 Shades of Brown Nail
These eye-catching nails are sure to leave you raving. Each nail has a different design, but they look great together.
-Advertisement-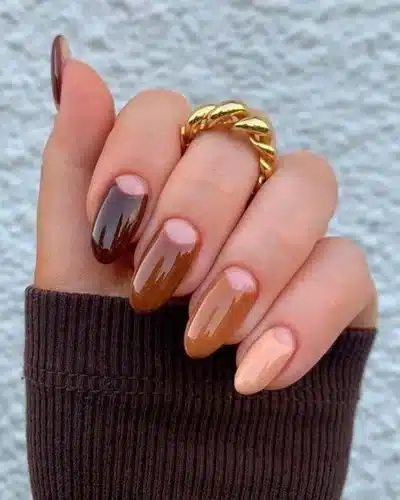 French Mani with a Twist Nail
Try the classic French manicure, but with maroon and full-color nails popular in autumn. Stunning minimalist look for cooler months.
-Advertisement-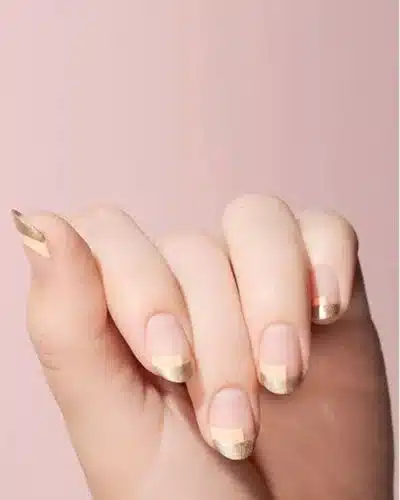 Deep Brown Tones Nail
Choose a luxurious dark brown hue, which is the most popular neutral tone throughout the year, but especially suitable for autumn.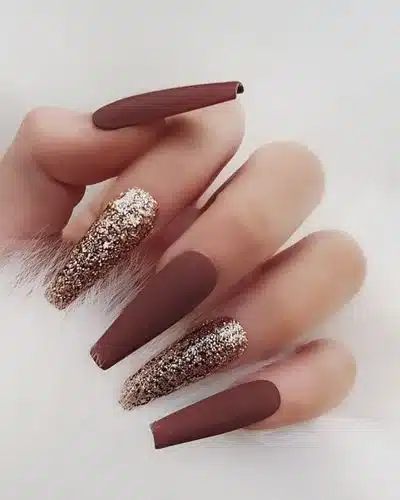 -Advertisement-

Funky Fall Nails
Step out of your usual comfort zone and get creative this season! Why not opt for some funky manicures for any festive party.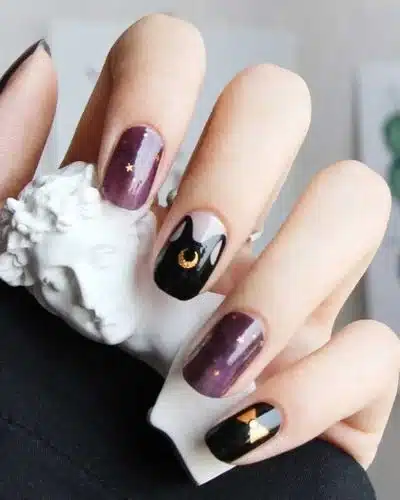 -Advertisement-

Green Swirls Nail
The forest green hues of autumn really check the nail-style box. This deep, darker green color gives a cool and grounded feeling.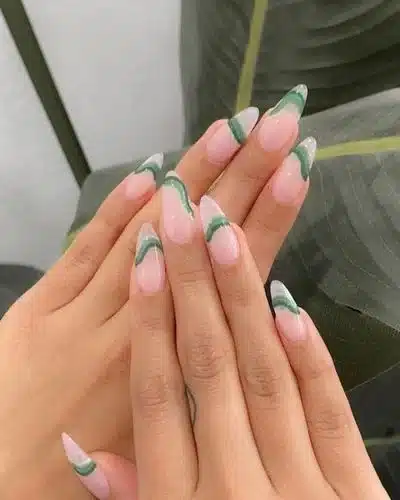 -Advertisement-

Asymmetrical Swivels Nail
We love good spin manicures. Especially when created in this dark red tone, you will have a sexy and delicate nail design.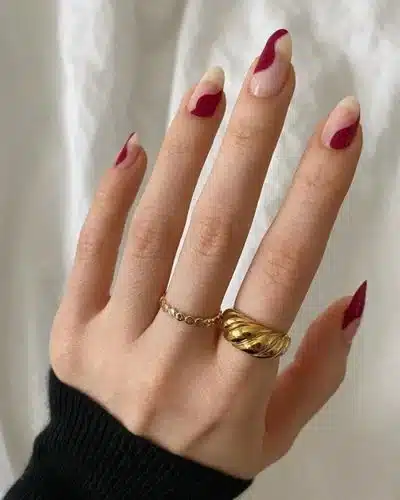 -Advertisement-

Earthy Olive Tones Nail
Another great example of earthy green, these two-tone nails embrace the cool and dark beauty of autumn.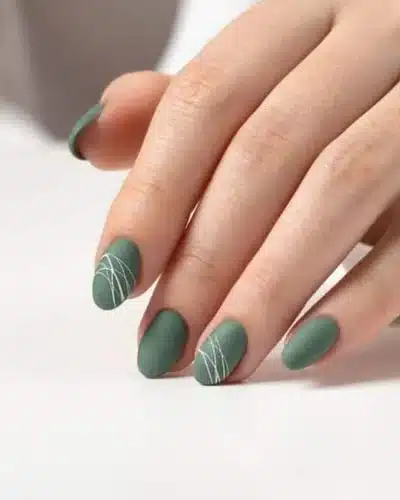 -Advertisement-

Orange French Tips Nail
Adopt your classic French tips, but turn them orange in the autumn atmosphere. A simple and stunning look that never catches the eye.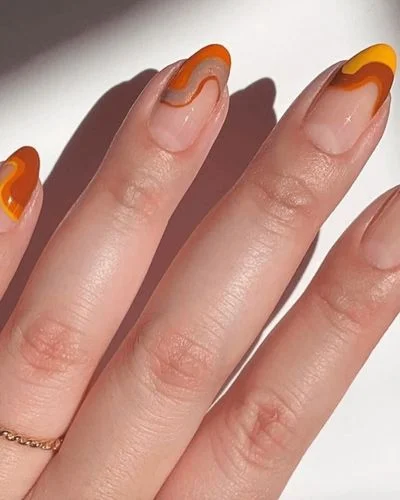 -Advertisement-

Black Swivel Nails
Want to show off some black nails, but don't want to promise super dark nails? Then draw some white swivel rings to recreate this chic look.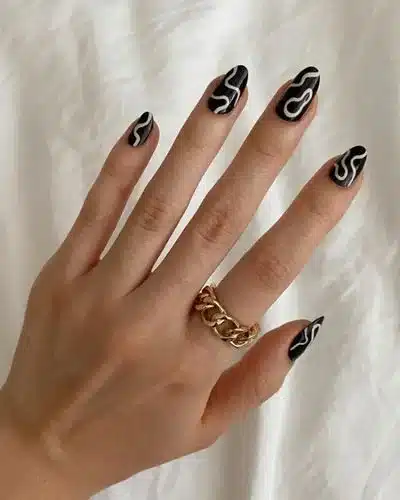 -Advertisement-

White Swivel Nails
Now invert the colors to get this gorgeous set. No matter which version you choose, you're guaranteed to have an autumn-approved look on your hands.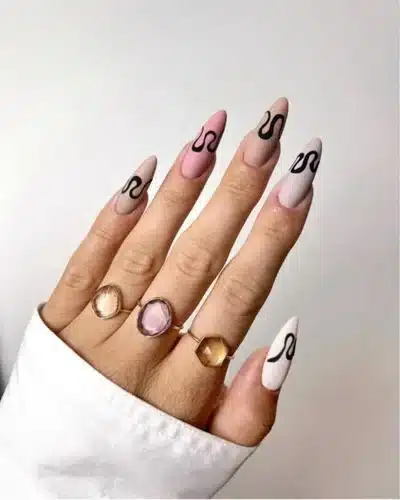 -Advertisement-

Tortoiseshell French Tips
Now here's a look you might not have seen before: tortoiseshell French tips. But they have autumn colors and are an interesting design worth trying.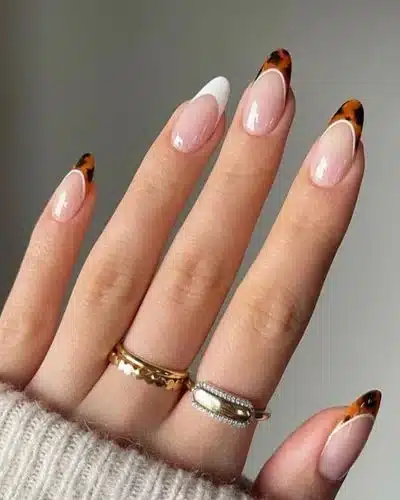 -Advertisement-

Matisse-Inspired Nails
We have only one word for this: amazing! These Matisse-inspired manicurs are in vogue and are jaw-dropping.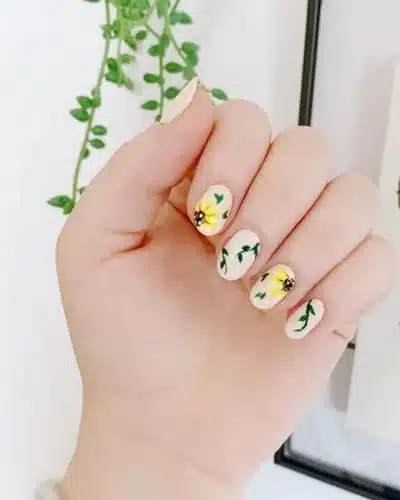 -Advertisement-

Greek Goddess Nails
A simple gold line straddles your natural matte nails, creating a Greek goddess-like atmosphere. Perfect for everyday wear.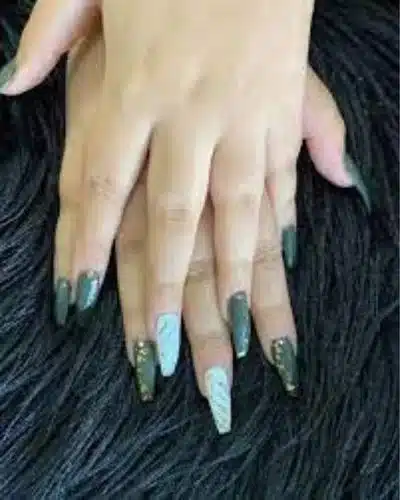 -Advertisement-

Groovy Green Nails
These lime-green nails are sure to win some compliments. Create eye-catching and personalized manicures for exciting seasons.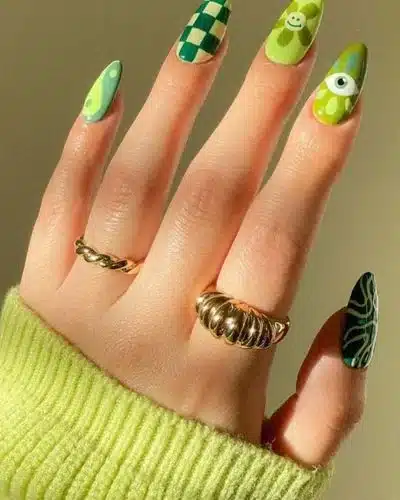 -Advertisement-

Cobalt Blue Nails
Cobalt blue is the new "fashionable" color, and this trend is sure to continue throughout autumn and into winter.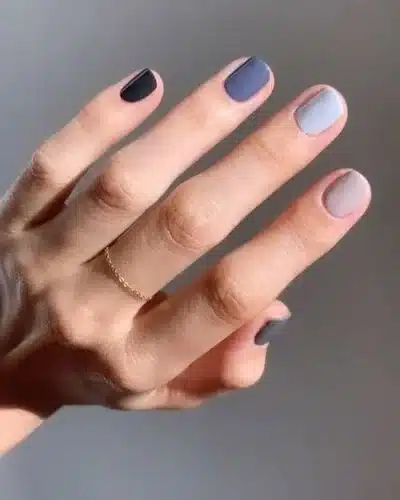 -Advertisement-

Mix and Match Nails
Why choose only one autumn color when you can paint all colors on 10 nails? The warm colors of this collection are perfectly combined.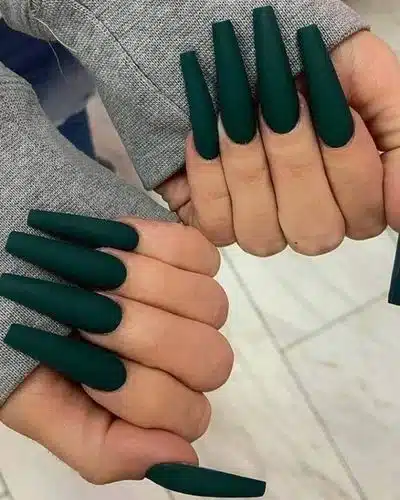 -Advertisement-

Mixed Forest Green Nails
You can wear this manicure throughout autumn and winter. White pinky nails add interesting details to the overall look.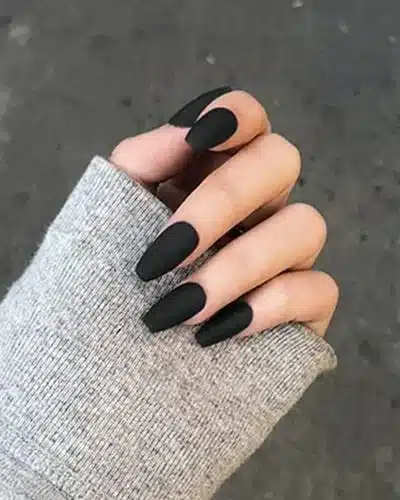 -Advertisement-

Celebration of Orange Nails
The nails are cleverly based on a Halloween theme and do not draw any obvious pumpkins or bats.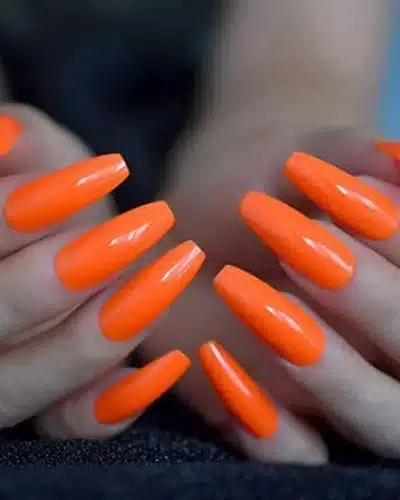 -Advertisement-

Classic Black Nails
Without at least one inky black nail selection, it wouldn't be a roundup of autumn nail designs! This classic color always looks refined and chic.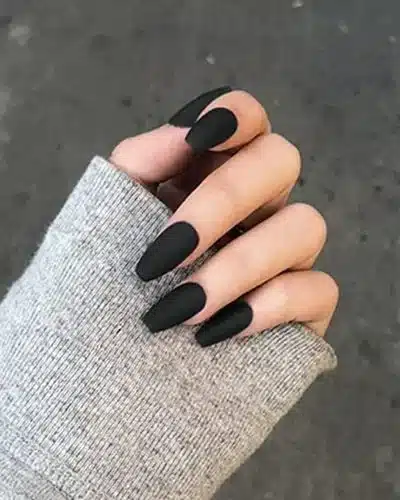 -Advertisement-

Orange Nails
If we show black nails, we must also show orange nails. These come with a little shimmer and glitter.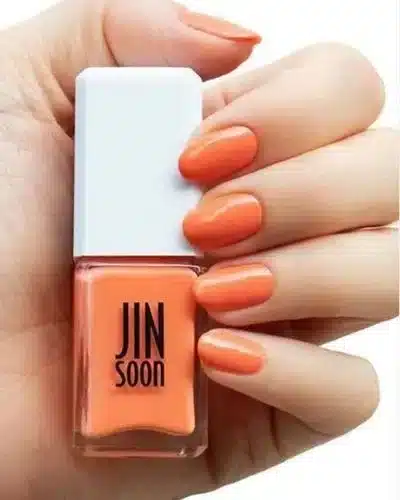 Electric Blue Nails
If you think the neutral warm colors of autumn are a bit overdone, then a dark blue design like this one is just as appealing.
-Advertisement-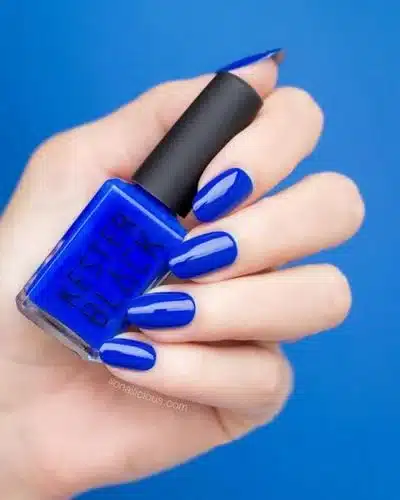 Sunset Nails
How cool are these three layers of nail art? Combined, they create a soft autumn beauty that will make your hands look perfect.
-Advertisement-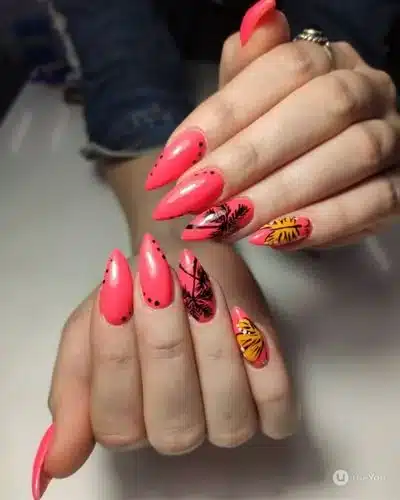 Purple Perfection Nails
Purple is the main color of autumn. Try this unique design the next time you go to the nail salon.
-Advertisement-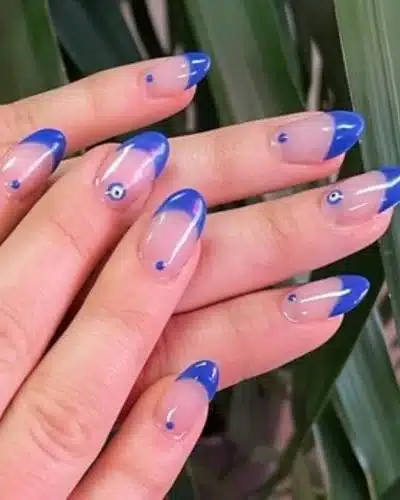 Dotted Nails
Simple, easy to reproduce, but far-reaching. This amazing set feels perfect for autumn.
-Advertisement-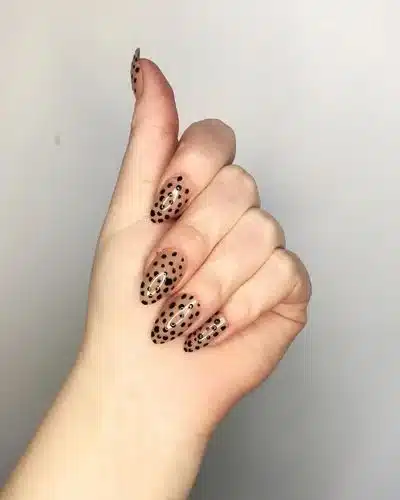 Red Stripes Nail
-Advertisement-

Red nails will go perfectly with the holidays. They have a lot of personality and can be worn with any outfit.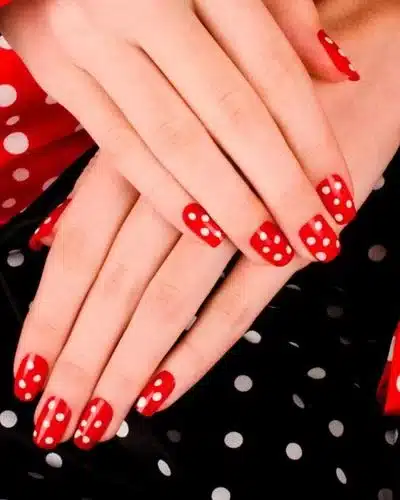 Edgy Blues Nails
This dark, edgy effect gives the crown of autumn nails a midnight blue. Leaning towards a gothic aesthetic, a shiny gradient look will suit your fall event.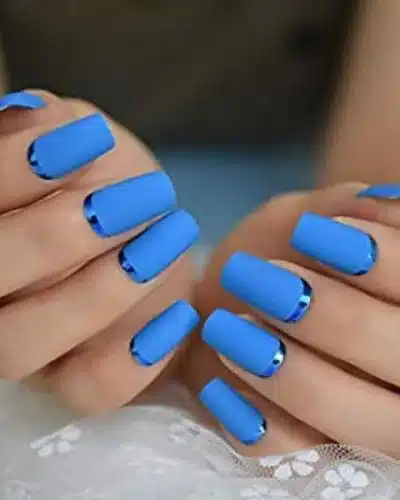 -Advertisement-

Edgy Maroon Nails
Now take the same look but choose a red hue instead of an update to the classic vampire look.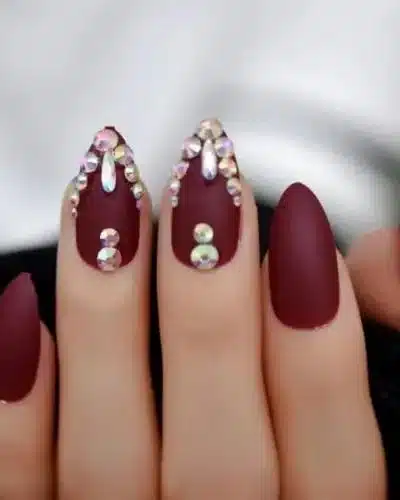 -Advertisement-

Two-Tiered Swirls
Maybe you've noticed the trend here, but the whirlpool is the best thing since French tips. Choose a two-layer look like this.
-Advertisement-

Dotted and Filled Nails
Alternating between dots and solid nails creates this fun, holiday-inspired art of nail art.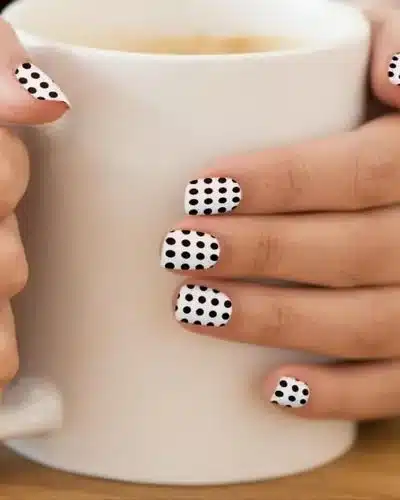 -Advertisement-

Red Tips
Maybe save this until the end of the fall as you transition into the spirit of winter holidays. Either way, these red pointed toes are a stunning work of art.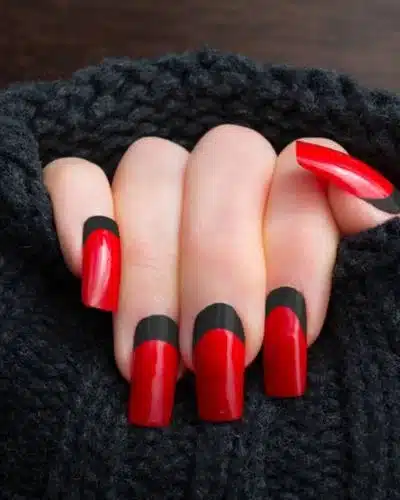 -Advertisement-

Ombre Purple Nails
Another great gradient style is these purple nails.Infuse the whimsical spirit with this stylish color.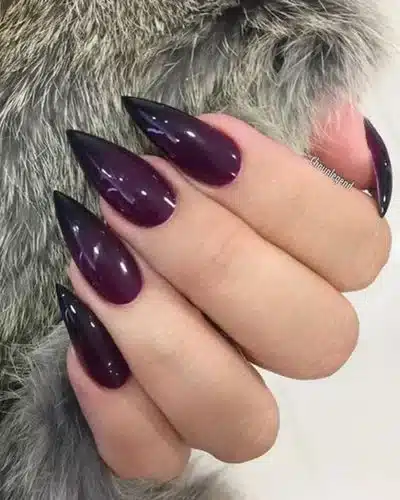 -Advertisement-

Toasty Taupe
No need to stress about designs with richer colors. You can always choose a neutral monochromatic look.
-Advertisement-

The Minimalist Brown
Choose a range of brown tones in this mismatched collection. Cool and warm appearance on cold days.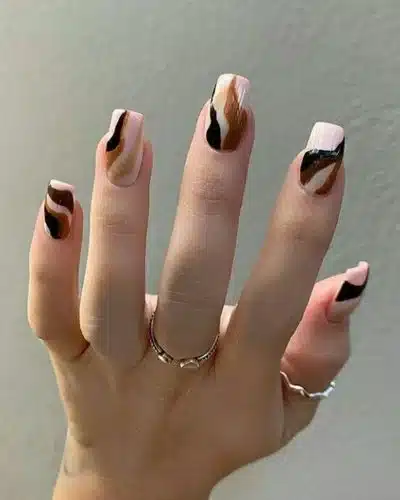 -Advertisement-

Floral Nails
There is no need to say goodbye to the scent of flowers altogether just because it's cool outside. Feel free to leave them on your nails for only weeks or months.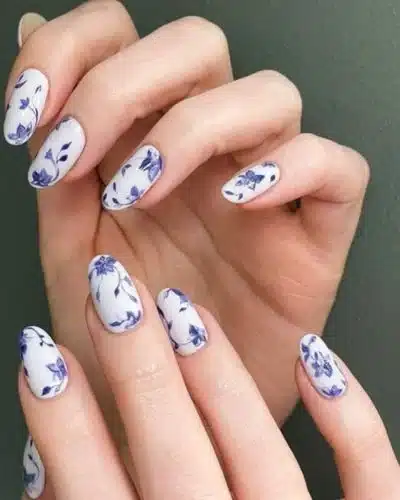 -Advertisement-

Halloween Nails
If you have a Halloween spirit all season, these holiday manicures are what you're looking for.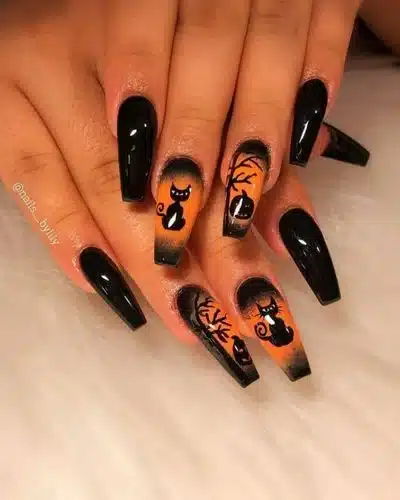 -Advertisement-

Modern Art Nails
These artistic nails also deserve recognition. Nude and red go well together.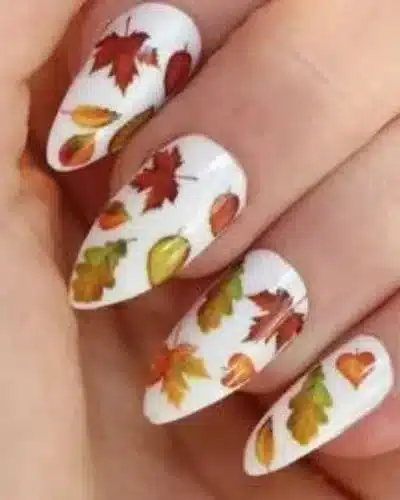 -Advertisement-

Wavy Smiley Face
The playful yellow and wavy smiley faces will surely put you in a good mood every time you look at your hands.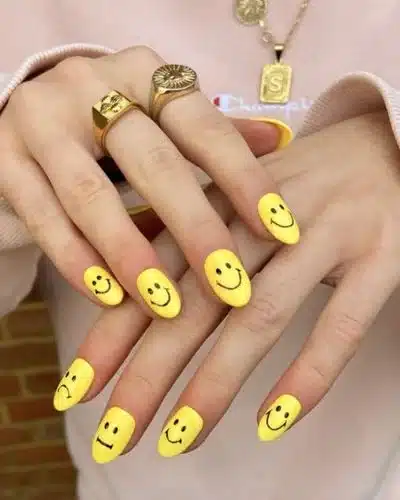 -Advertisement-

Checkered Nails
How glamorous are these checked manicures? The perfect stylish look for the most comfortable season of the year.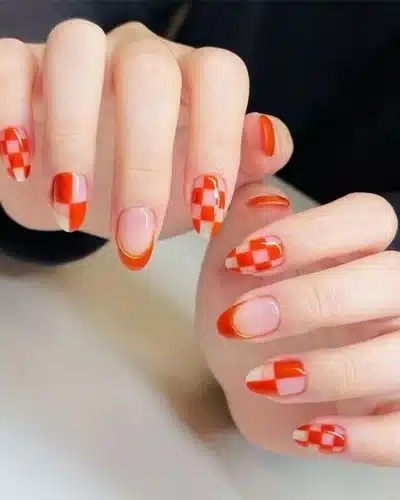 -Advertisement-

The Mood Nails
The moody look evokes a playful feeling – this nail design is hard to master, but, oh, what a masterpiece.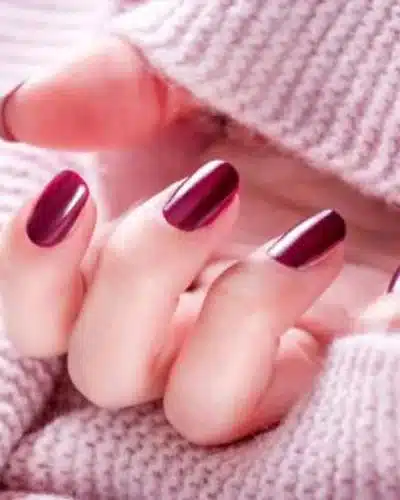 The Ultimate Fall Nails
This nail design undoubtedly perfectly shows the beauty of autumn. Never avoid blending tones and examples.
-Advertisement-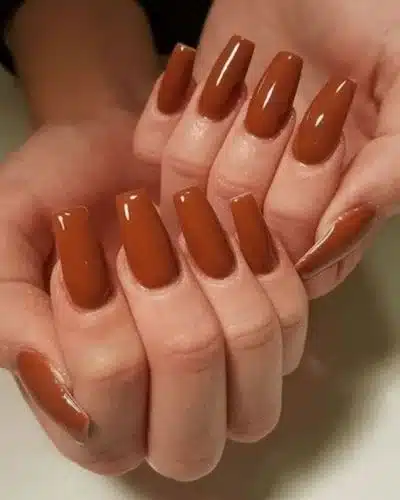 Velvet Green
This matte green feel is both mysterious and dark, with a luxurious velvety look.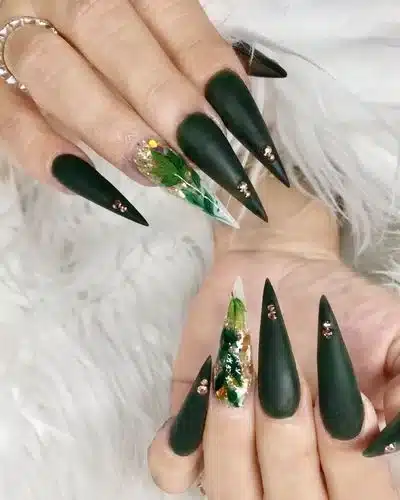 -Advertisement-

Black and Brown
Pair two of the most popular shades in one manicure for the ultimate autumn look.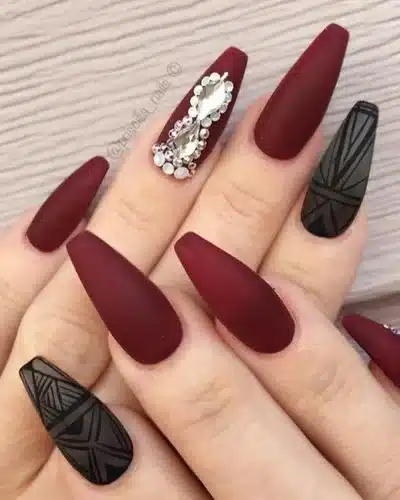 -Advertisement-

French Outline
Outline your French manicure in another shade and add an unexpected twist to your French manicure.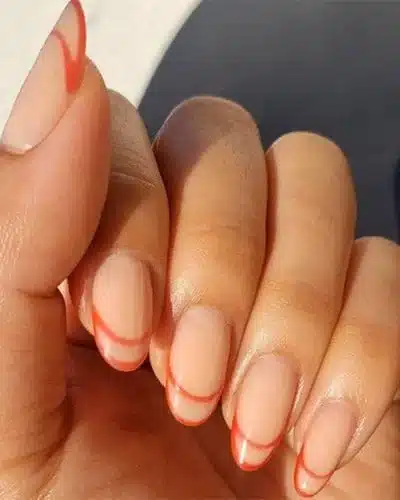 -Advertisement-

Pop Art
How cute are these pop art style nails?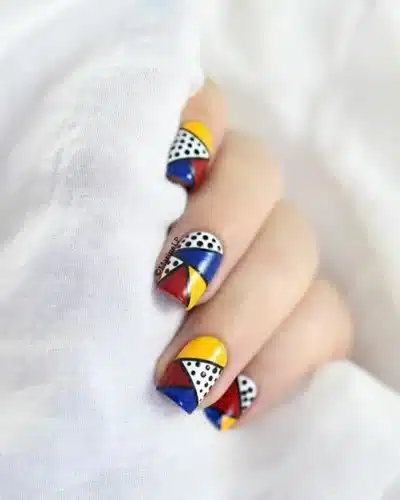 -Advertisement-

Royal Blues
Add some 3D gold accents to any plain manicure for a stylish look.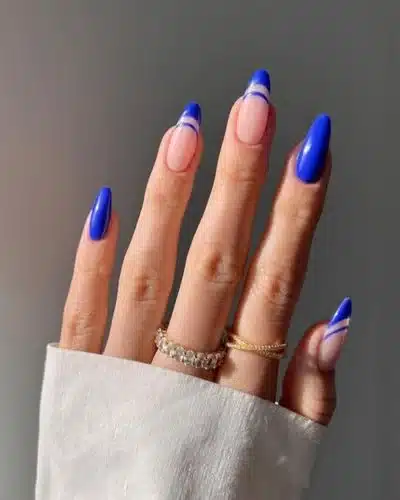 -Advertisement-